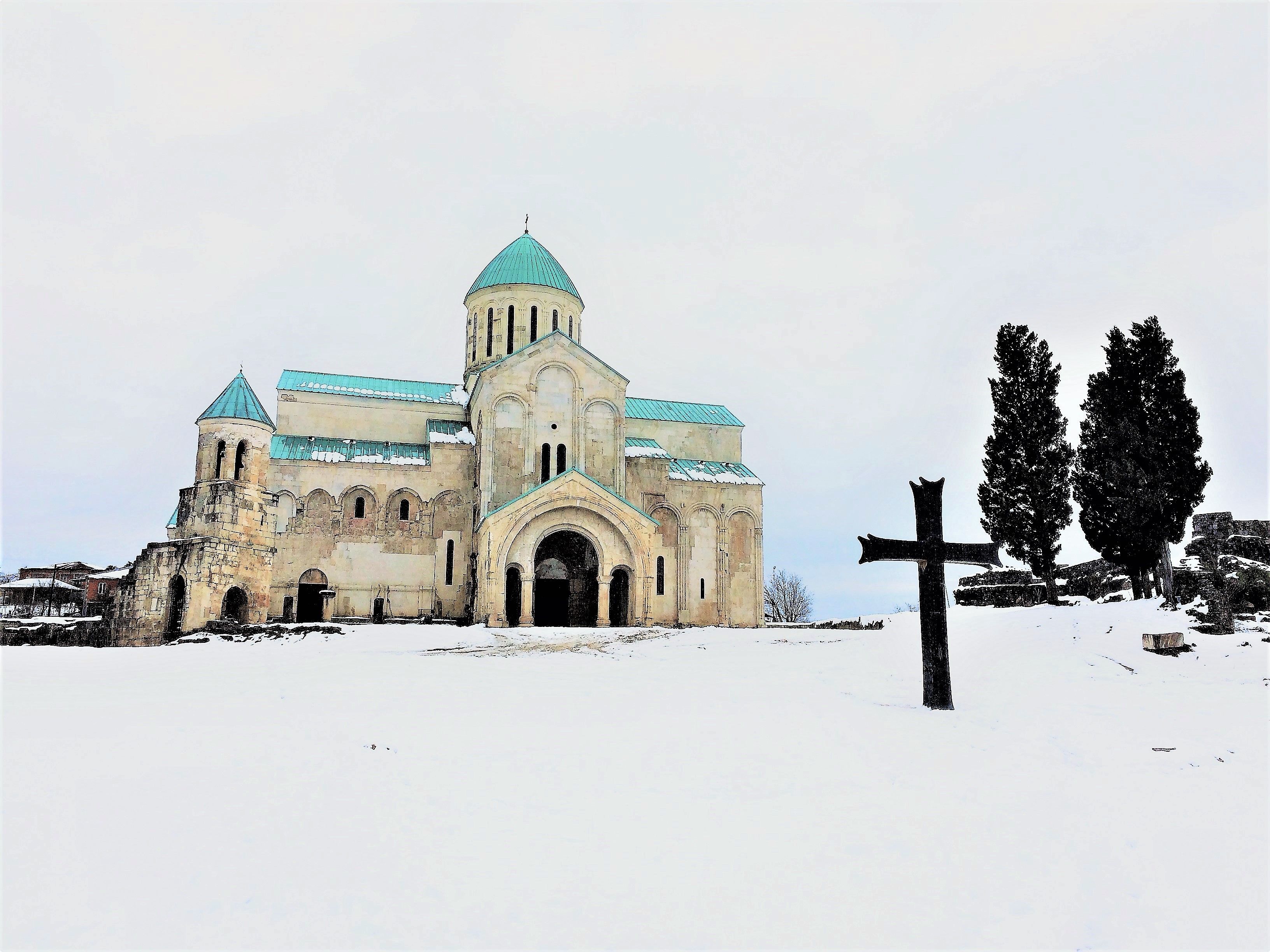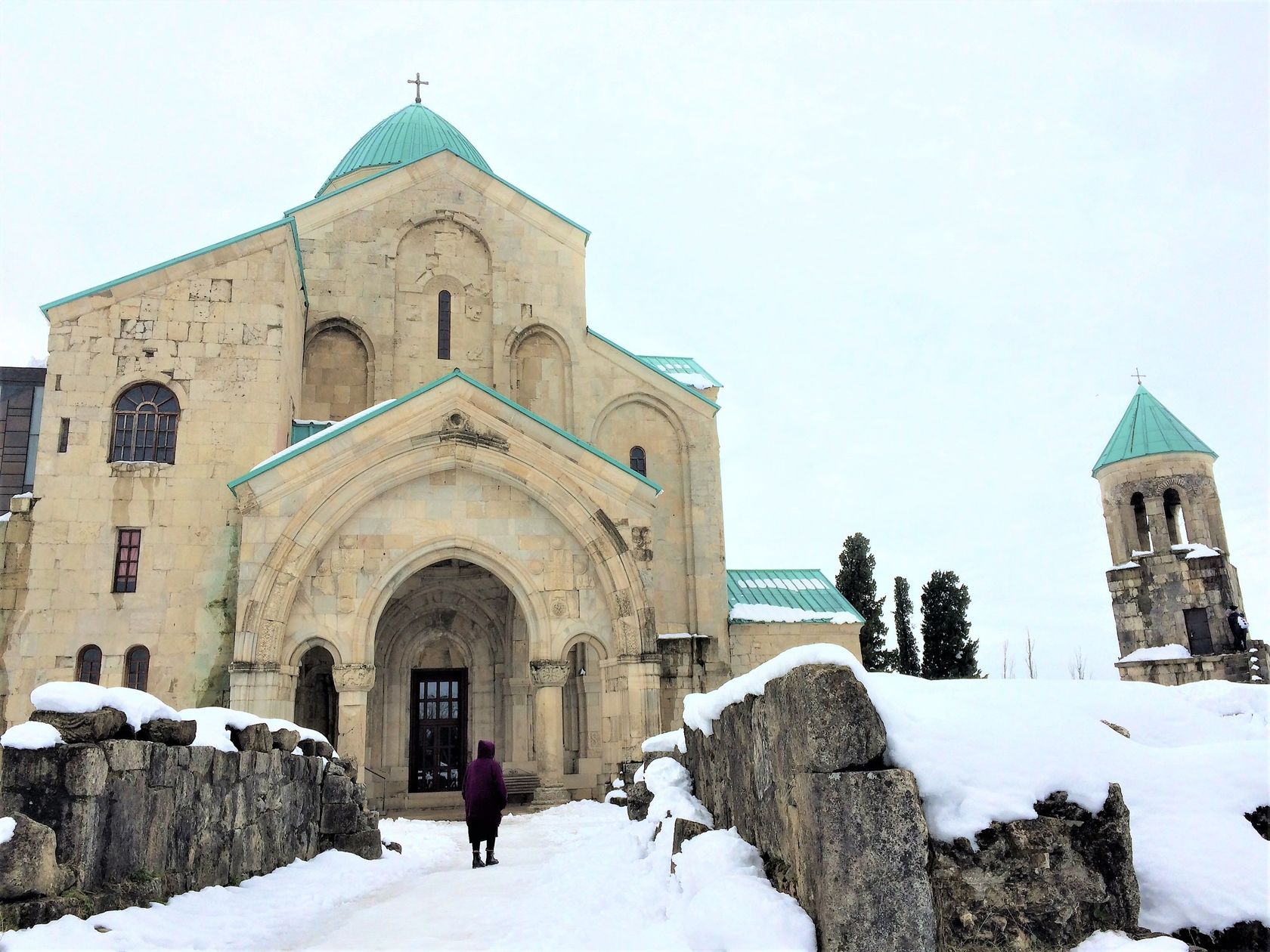 Bagrati Cathedral is a masterpiece in the history of medieval Georgian architecture. Its green top slightly coated with snow, making it look so sacred. This green top is newly added during the reconstruction. Many people think it lost its original look, but I love this shade of green. It matches with the cathedral especially with the setting of a snowy day.
位于格鲁吉亚西部城市库塔伊西的巴格拉提大教堂是格鲁吉亚中世纪建筑史上的伟大之作。他位于库塔伊西的制高点,在城市各处都可以看到她的美丽绿顶。我去的时候是冬天,下了很多雪,教堂四周被大学覆盖,漂亮的绿顶也堆砌了星星点点的雪。让她看起来更加神圣。绿顶其实是后来重建的,有的人觉得失去了原来的样子但是我觉得跟教堂很搭也很特别。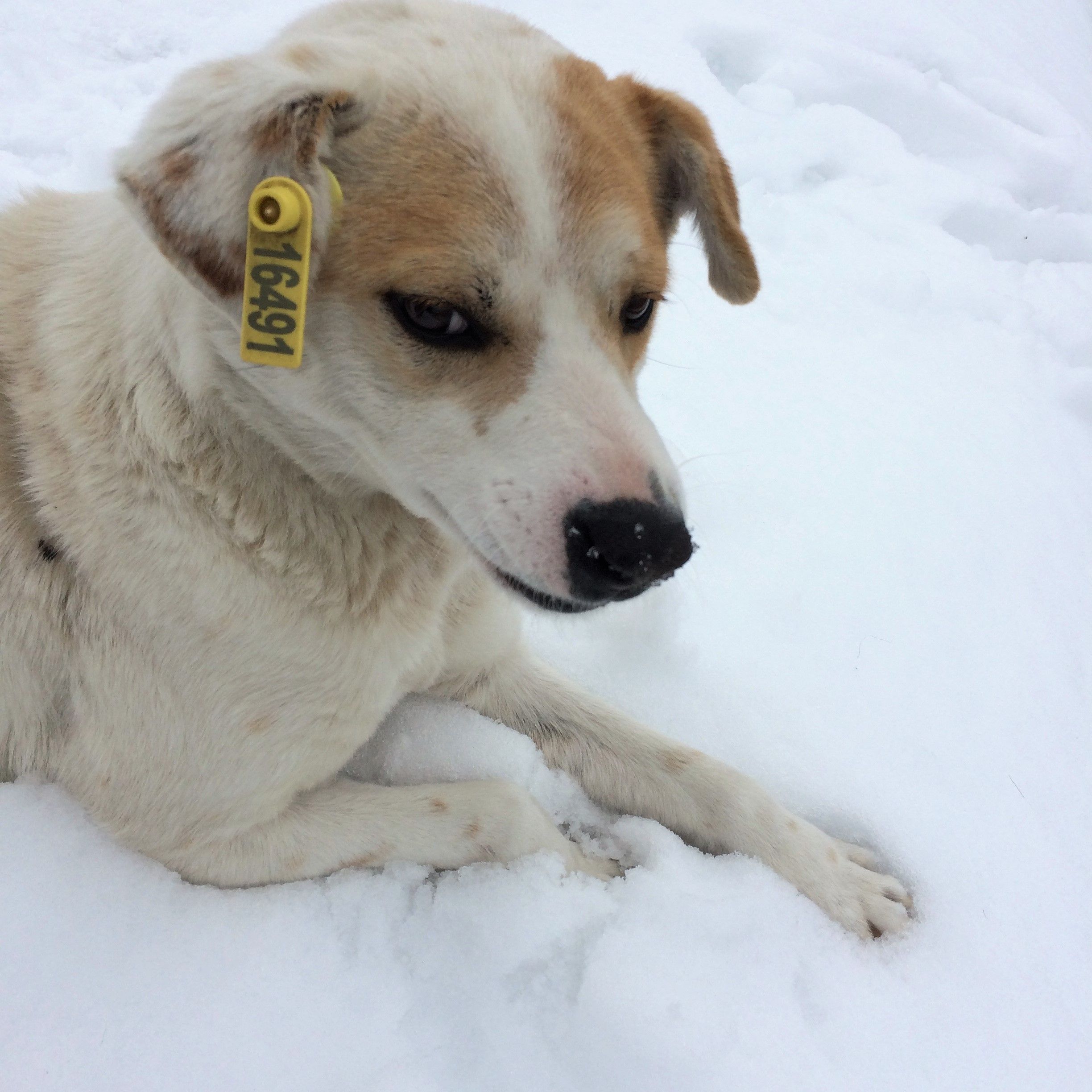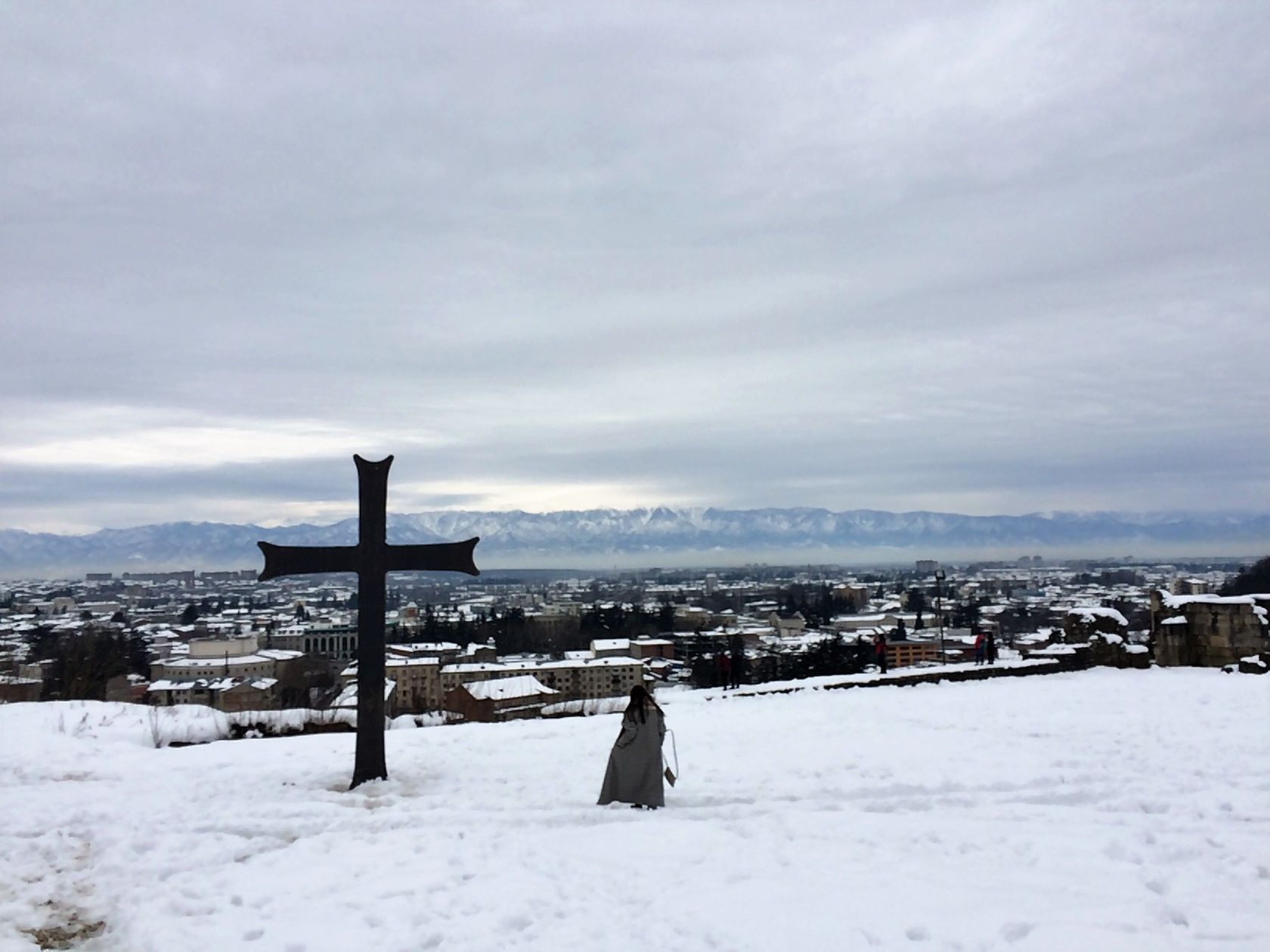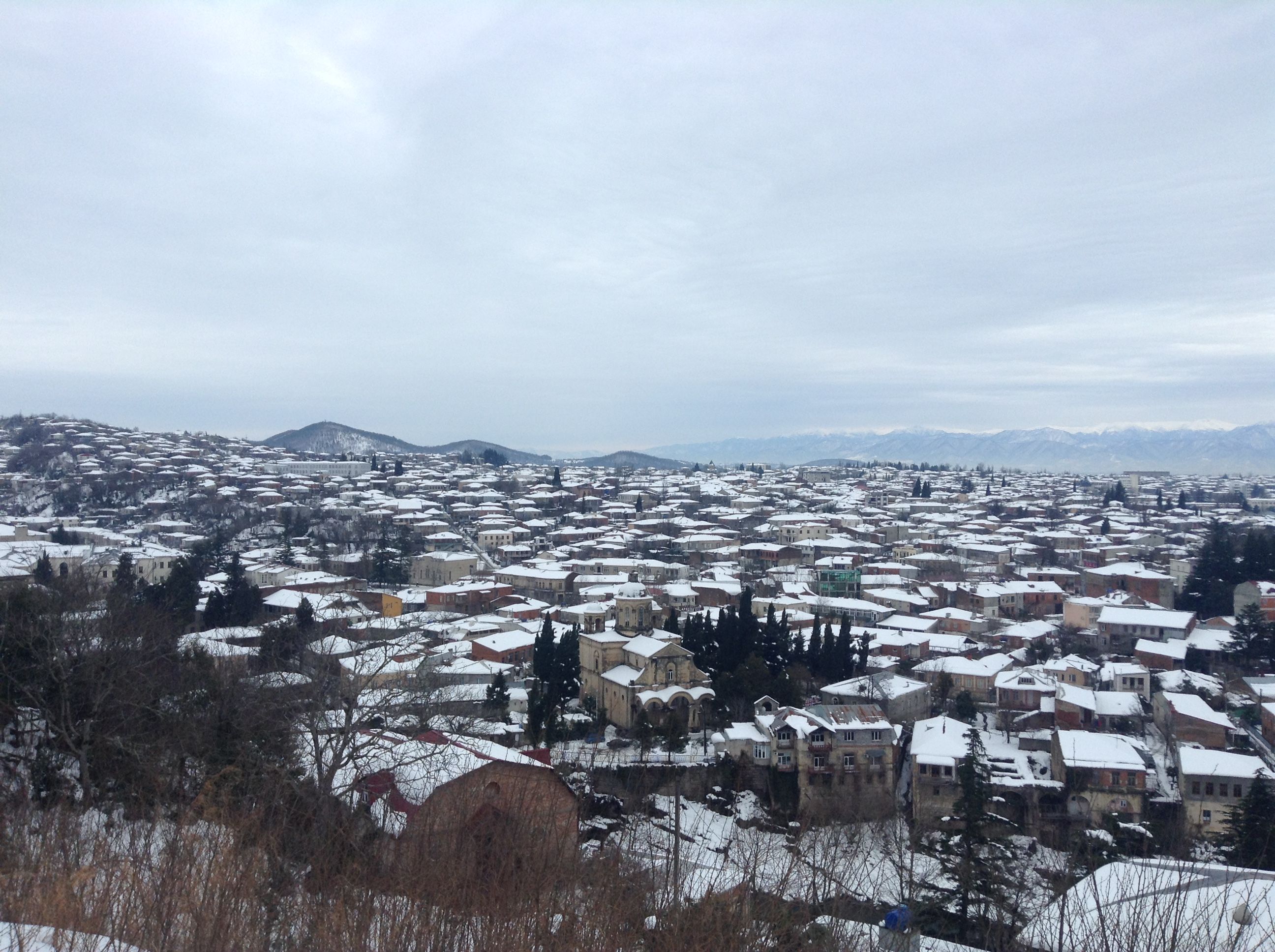 View is breathtaking from the top of the hill. I was totally amaze to see magnificent views of the gigantic snow-capped Caucasus before me. The whole city was covered in white snow, Kutaisi is not big but has many lovely Orthodox churches. With the background of Caucasus mountains, the city looks like a fairy tale setting.
不单单教堂本身很美,这里是制高点,从这里俯瞰整个城市,简直让我惊呆了。走过教堂前面覆盖的一大片很厚的雪,雪大概多到快淹没我的小腿。走到边缘,眺望整个城市。库塔伊西是个小城市,有很多漂亮的东正教教堂。城市里大部分屋顶都被大雪覆盖了一层厚厚的白色,加上背景绵延不绝的高加索雪山,好像童话的场景。
(photo taken by my iPhone)