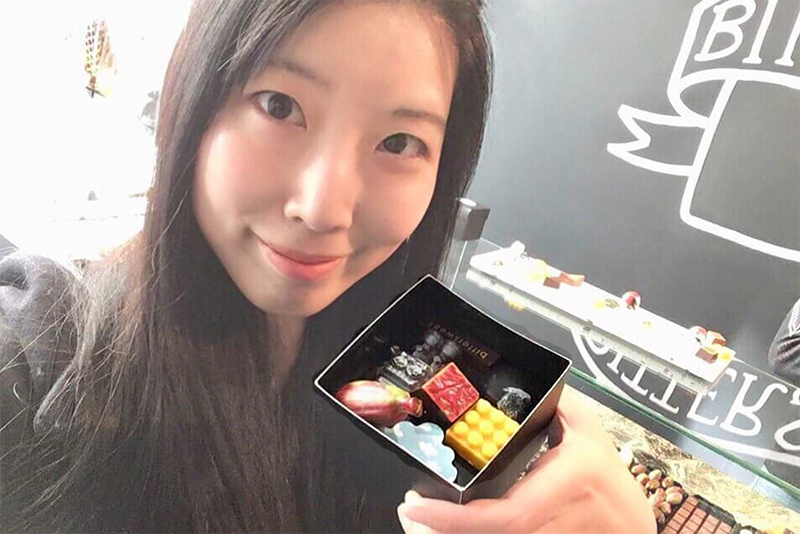 Living in the "kingdom of chocolate", finally I decided to write something about the Belgian pralines. When it comes to Belgium, many of my Chinese friends back home could associate it with the world-famous chocolate. But what exactly is Belgian chocolate famous for? Most local people will tell you the pralines, you can so many chained or independent chocolatiers in any Belgian cities.
Neuhaus is now a well-known Belgian chocolate chain. Behind this chocolate master, there is the story of how Belgian praline is invented. In 1912, Jean Neuhaus expands his grandfather's idea of filling medicines with chocolate, Jean replaced the medicines with delight to create the first filled chocolate. He calls it 'praline', which becomes symbol of Belgian chocolate and praline later becomes the most important product of every Belgian chocolatier.
Unlike the American cream-based pralines, Belgian pralines are with a softer or liquid filling. The filling can be made of hazelnut, almonds, sugar, syrup and often milk-based pastes. Nowadays there're some chocolatiers that use all kinds of creative flavoured paste.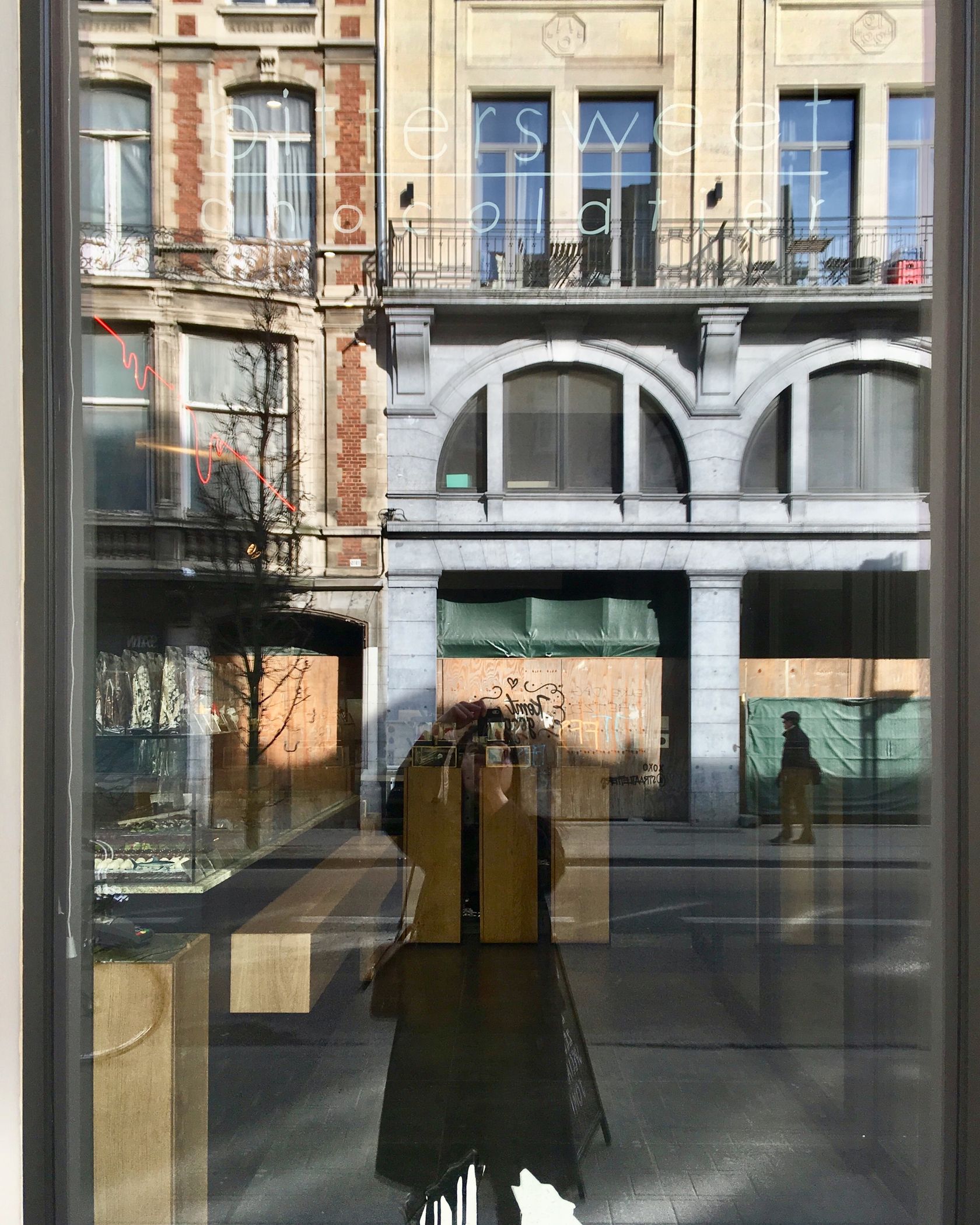 The other day, I discovered a chocolate atelier called Bittersweet in the centre of Leuven. The shop was opened in 2011, but it isn't that noticeable from the exteriors, it looks more of a small random office. Maybe that's the reason I keep missing it for like 5 years?!
Just as the company philosophy writes,
To surprise customers and make them smile and enjoy through tastes, shapes and colours.
When I entered the shop, I was so surprised how colourful and cute those pralines are!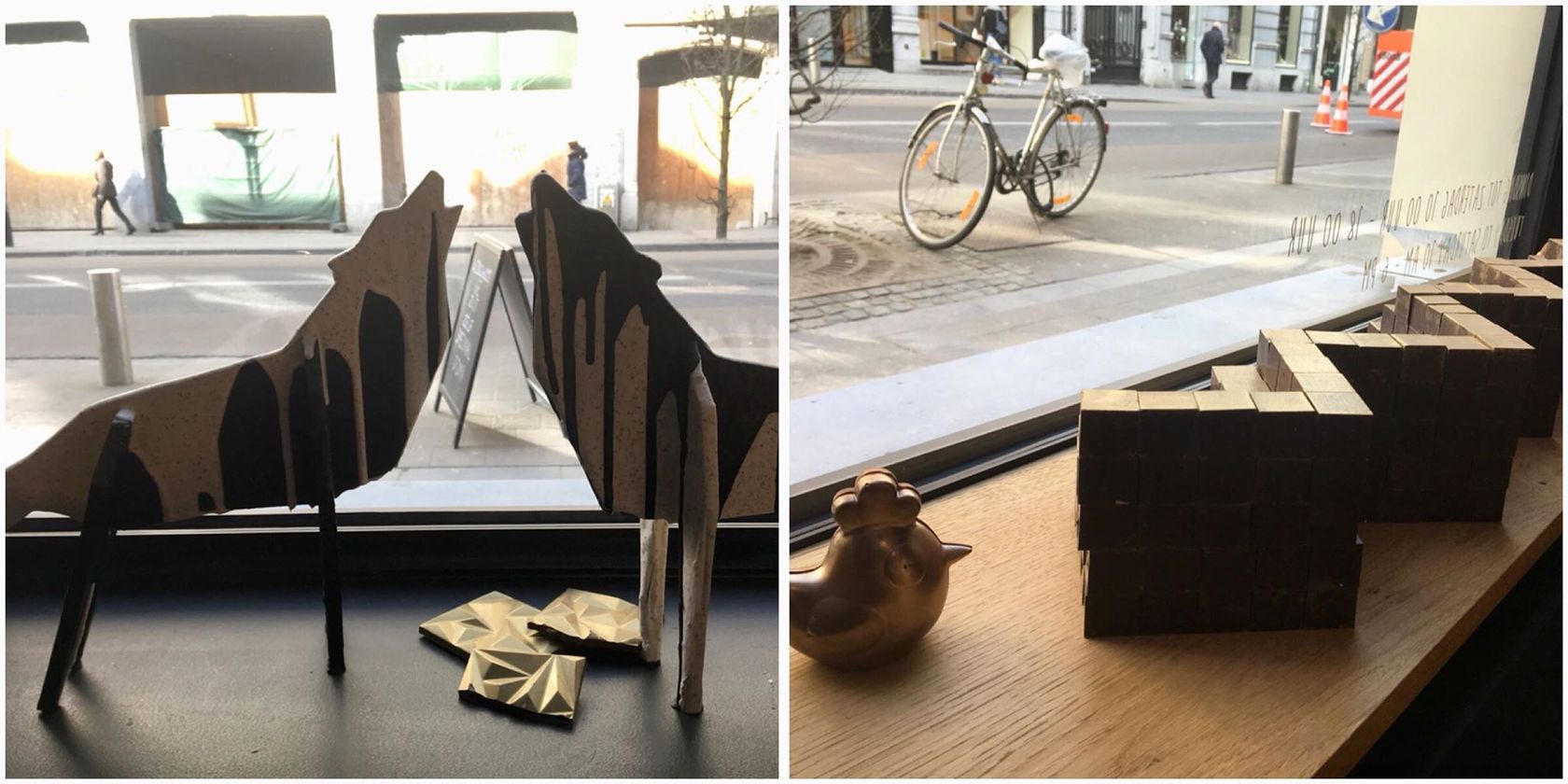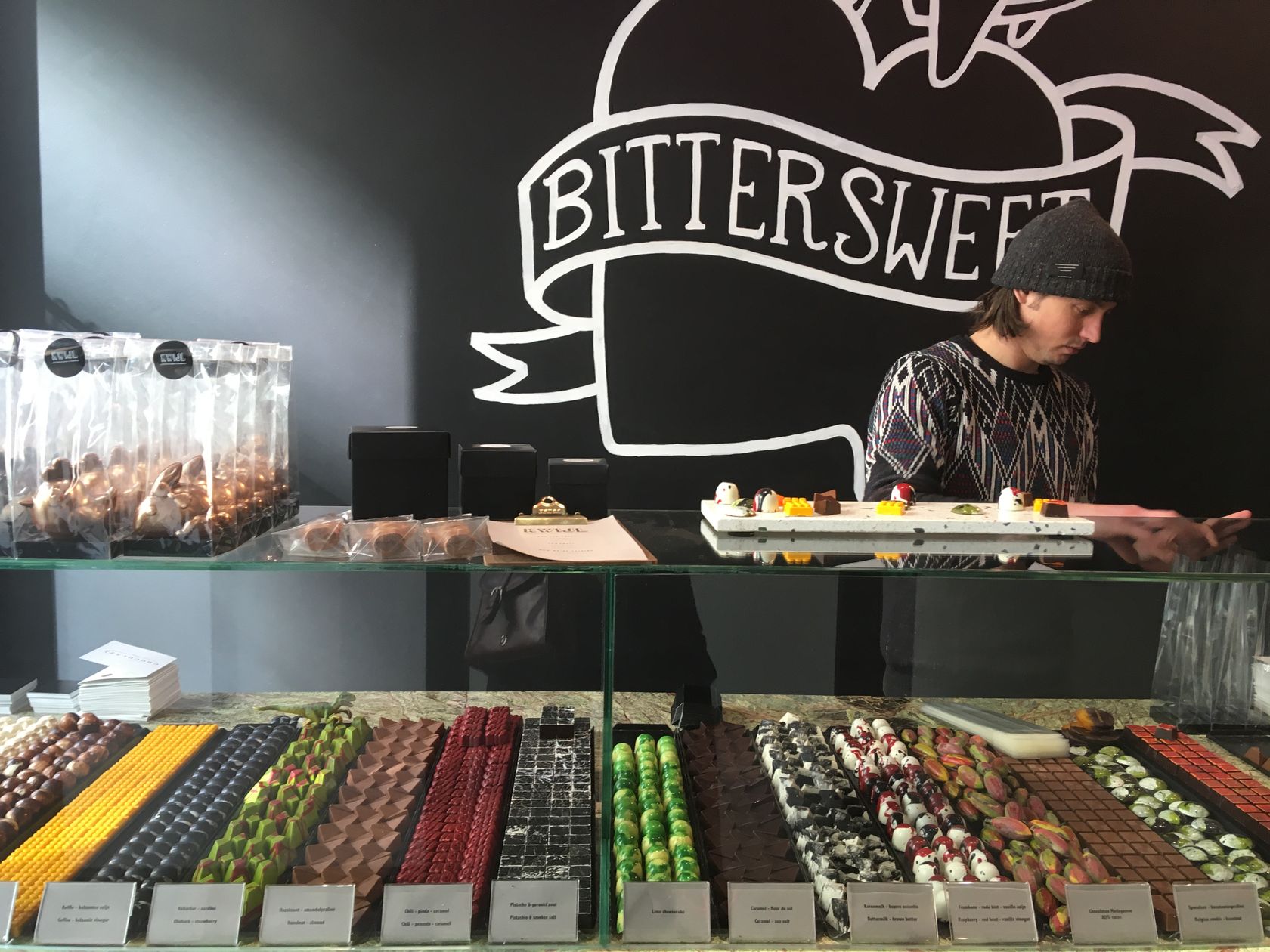 minimalist interior
---
Cute Pralines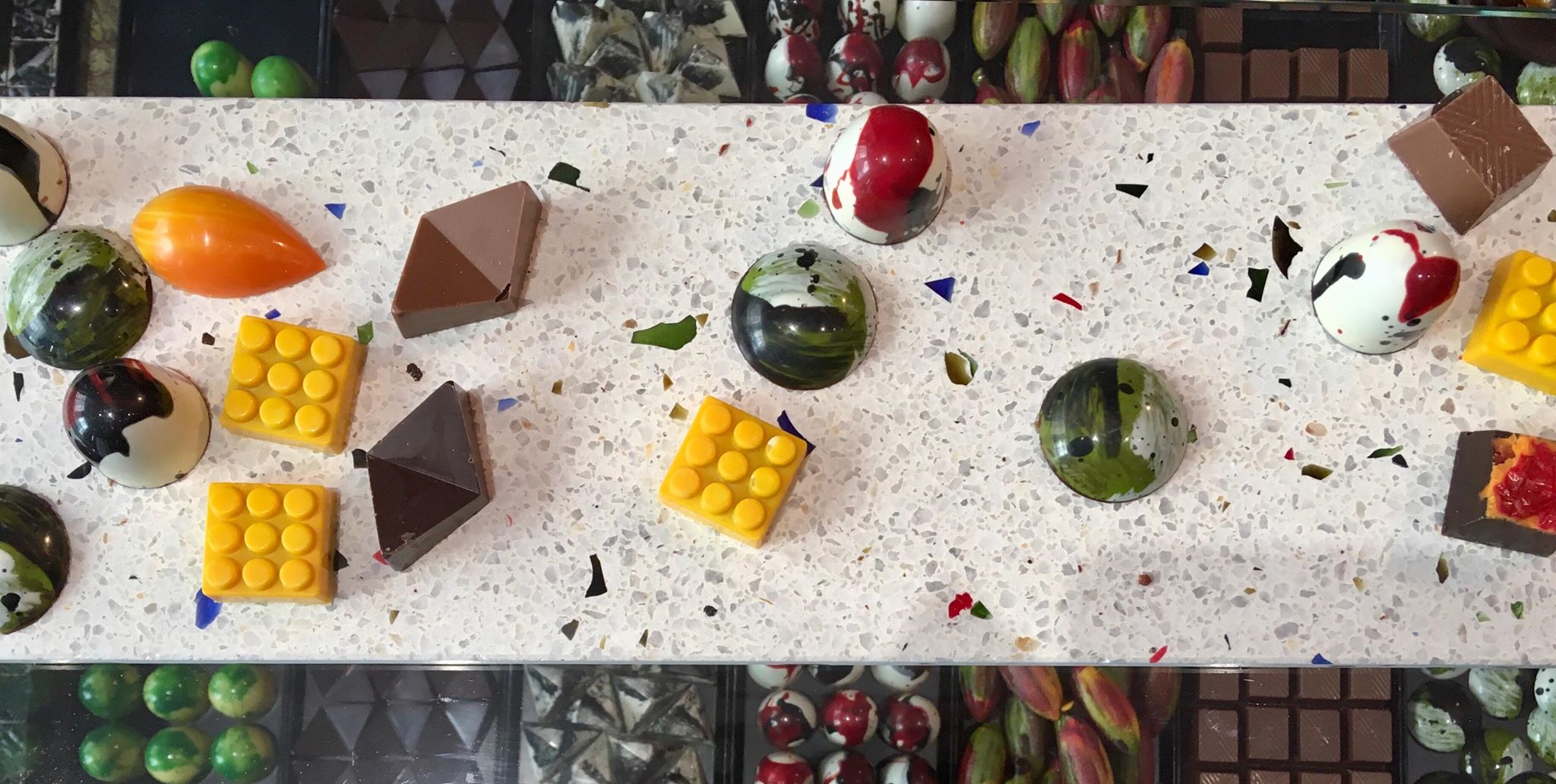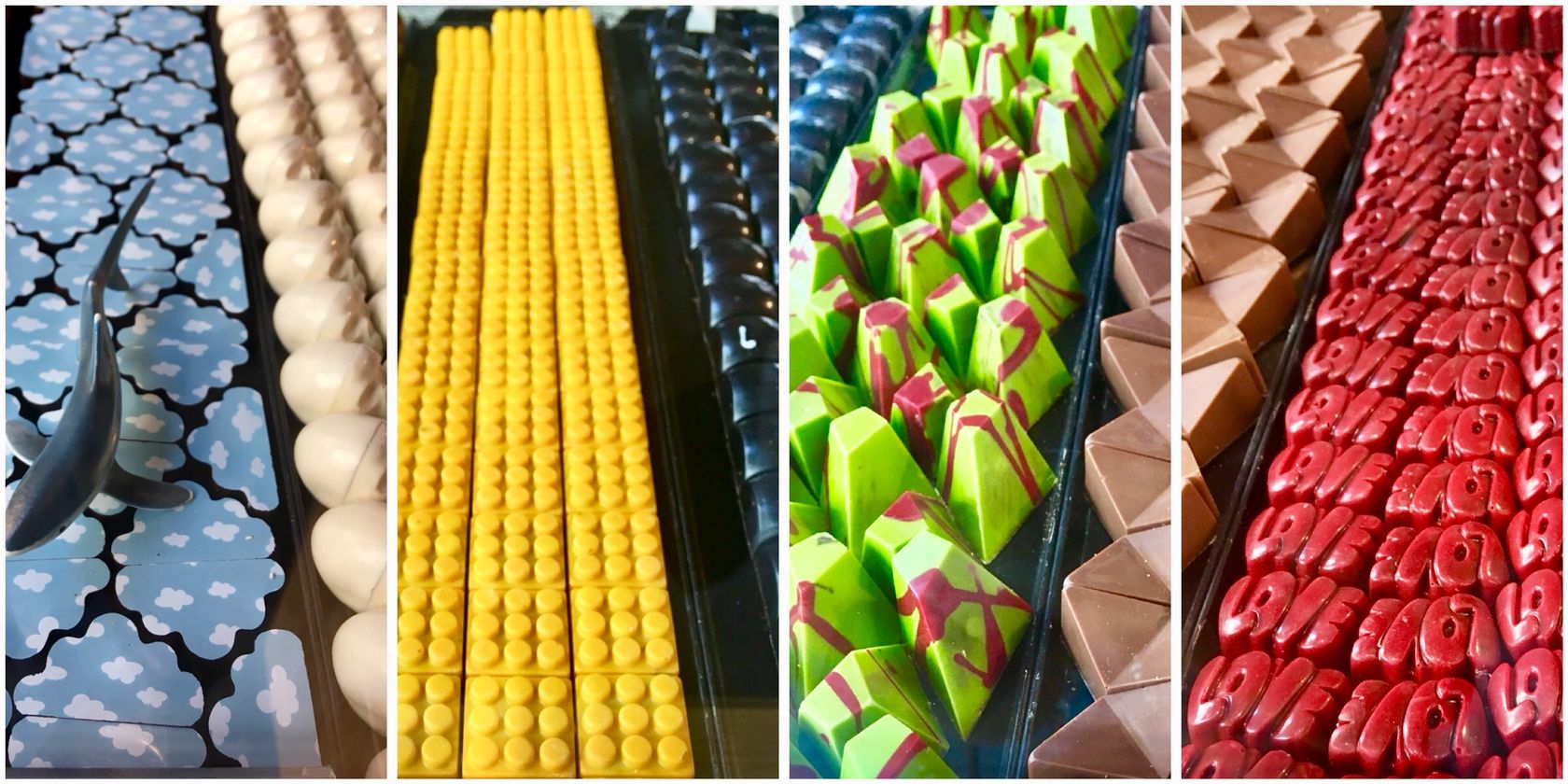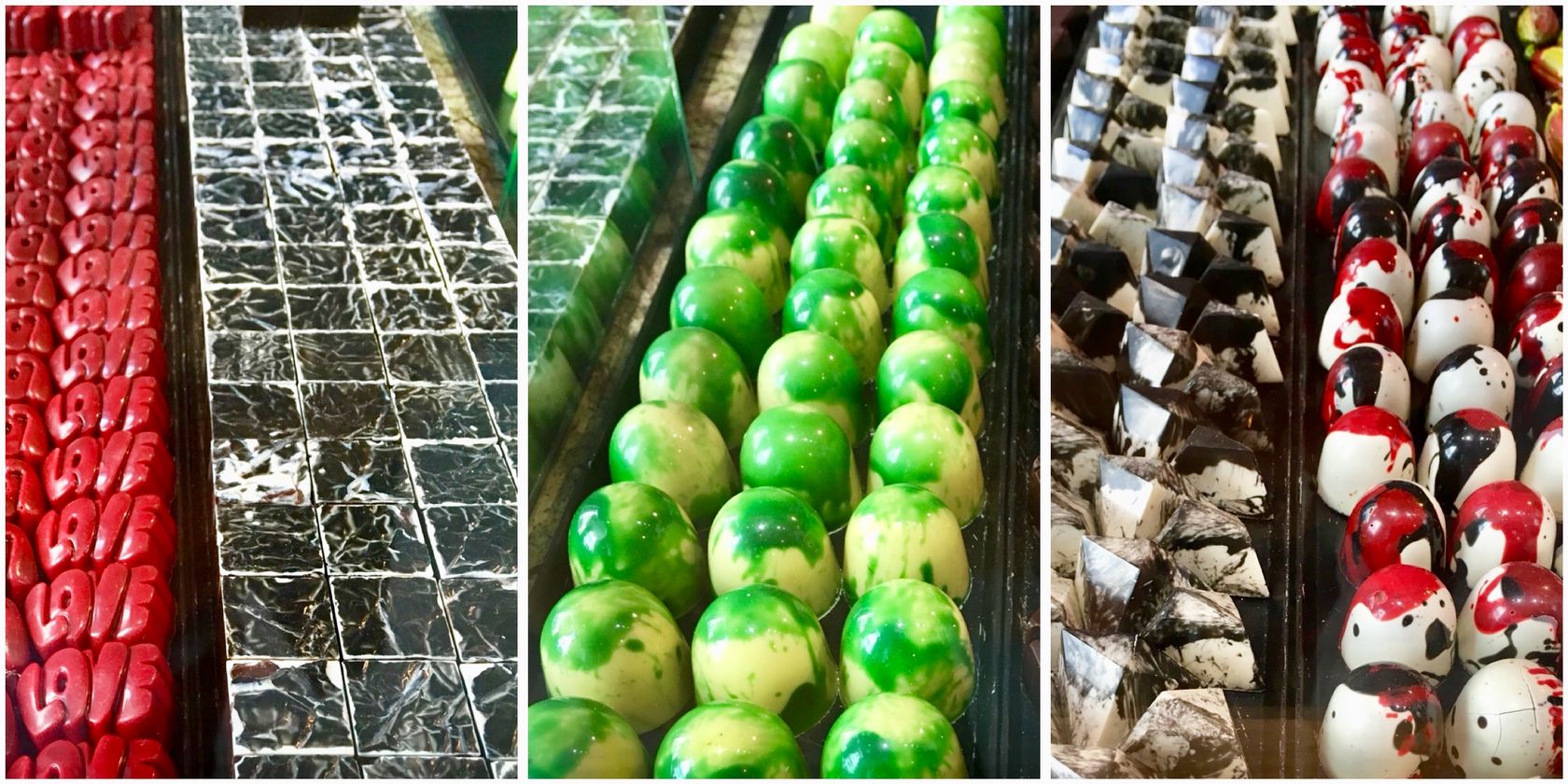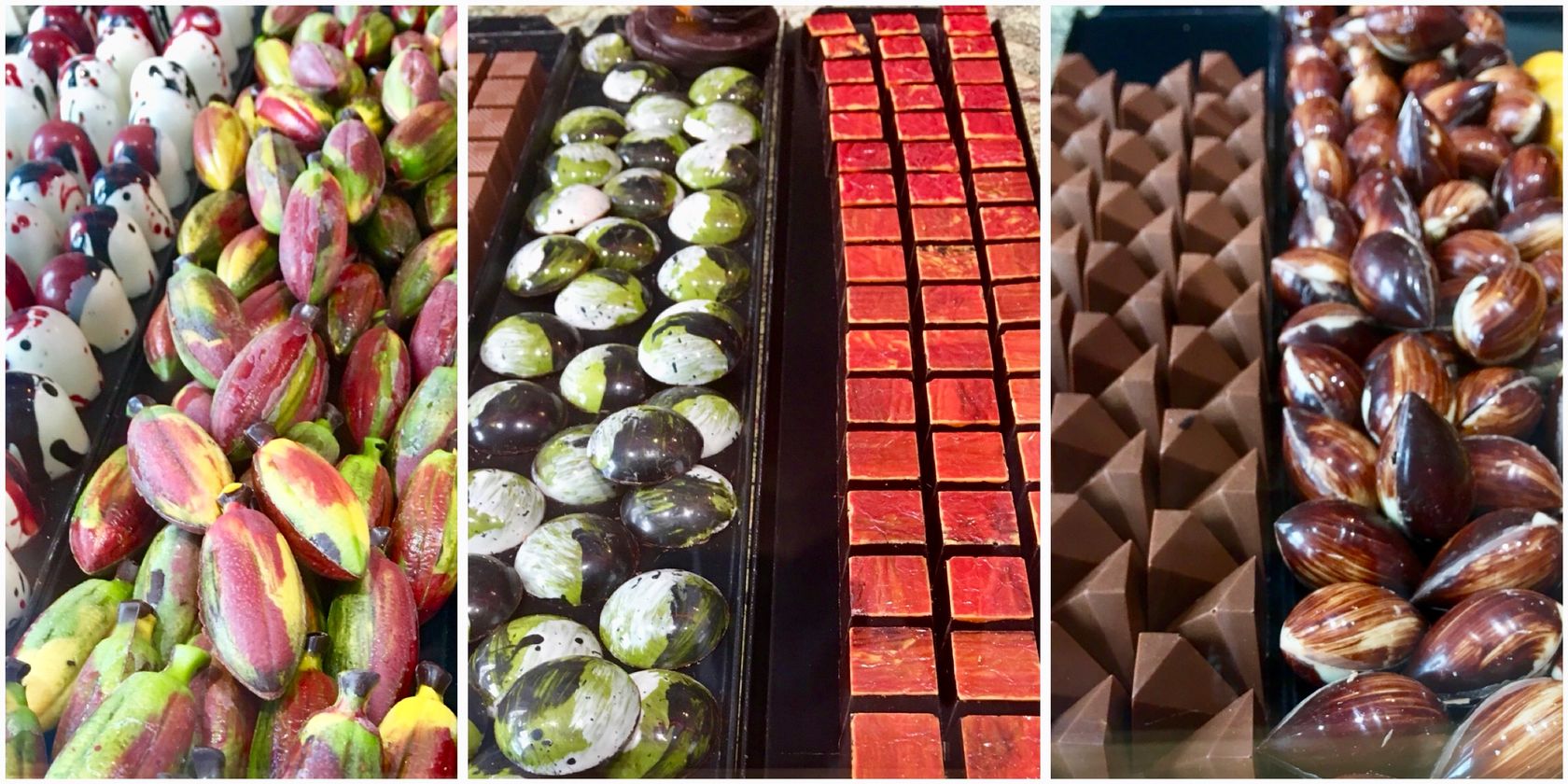 The chocolatier is always experimenting with new flavors and shapes. I couldn't get my eyes off those lovely shaped pralines. They don't look so "serious", there're shaped in cloud, "love", rock, robot, lego, skull, even the Brussels sprouts, lol.
---
My choice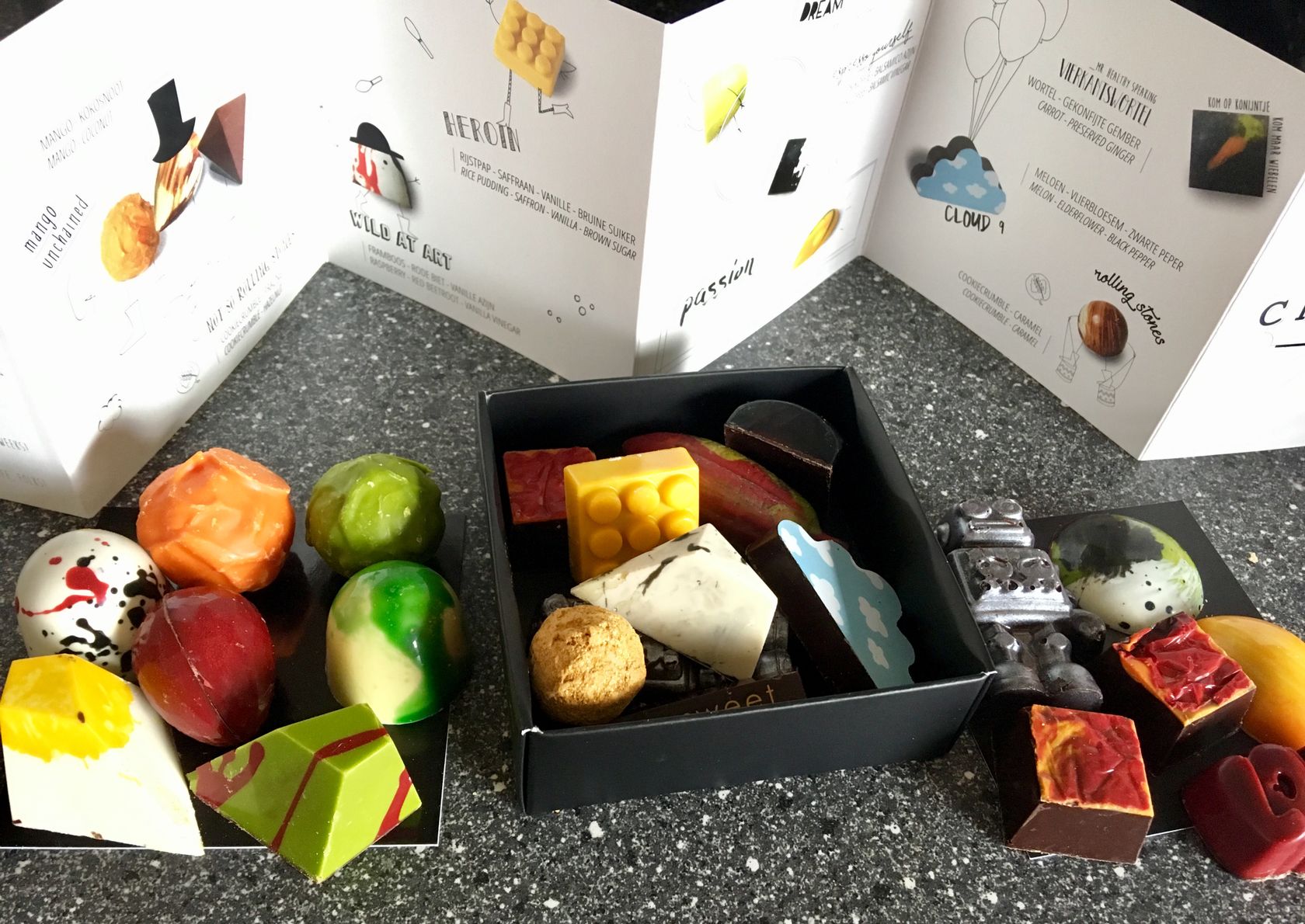 I picked some cute ones in a small box. How do you like my choice?
So, is it tasty?
When I sent the picture to some friends, they asked me if they are tasty or just look cute. I know…. they look too beautiful. Don't be fooled by their "not so serious" look, but they taste seriously great just like any traditional-looking pralines. The flavor wasn't that usual, for example, the "robot" one has the "Green sencha" filling and the "love" one is with the "chilli peanut" filling. Interesting , isn't it?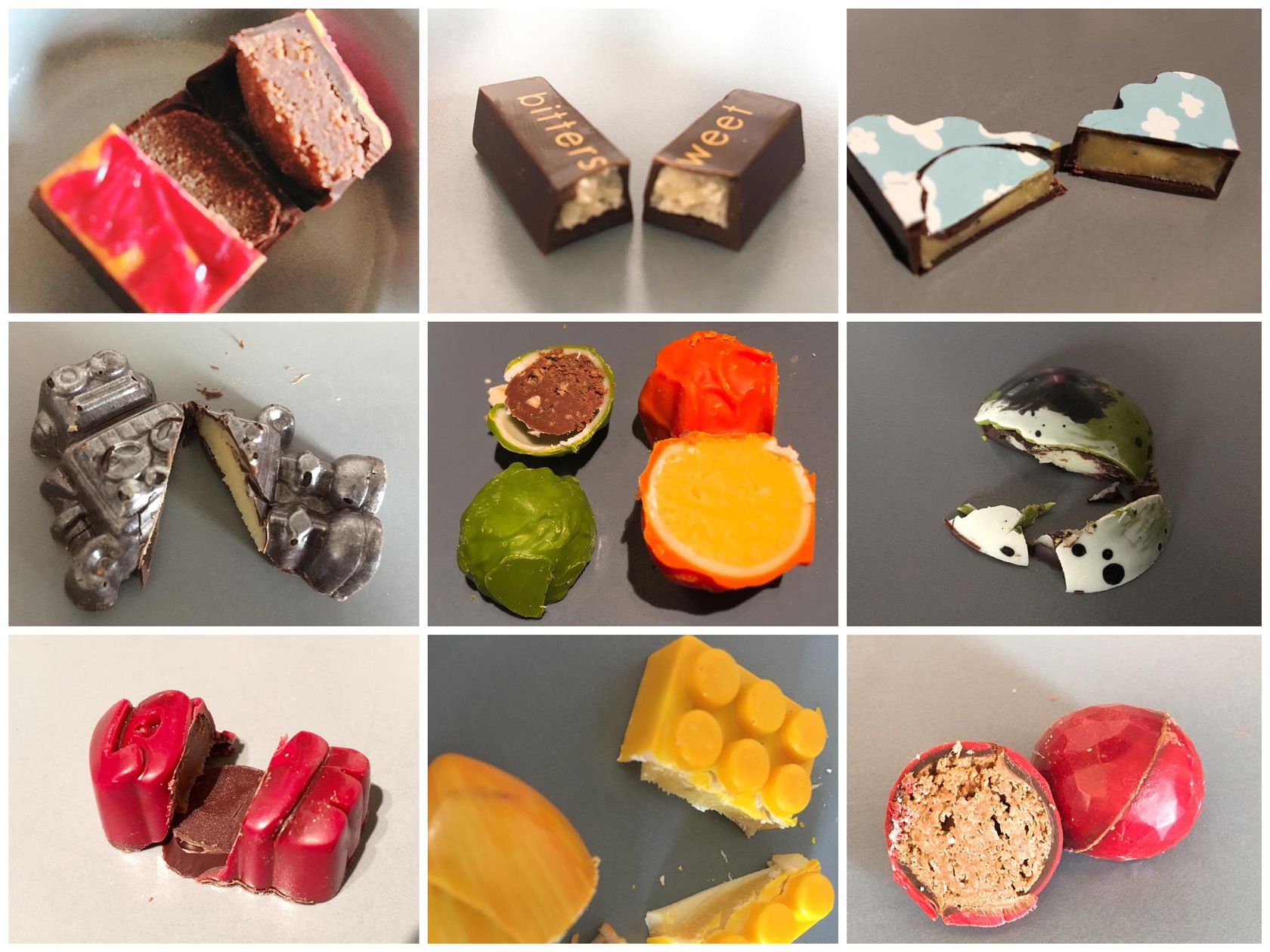 Here is how the filling looks like. xd
---
More than pralines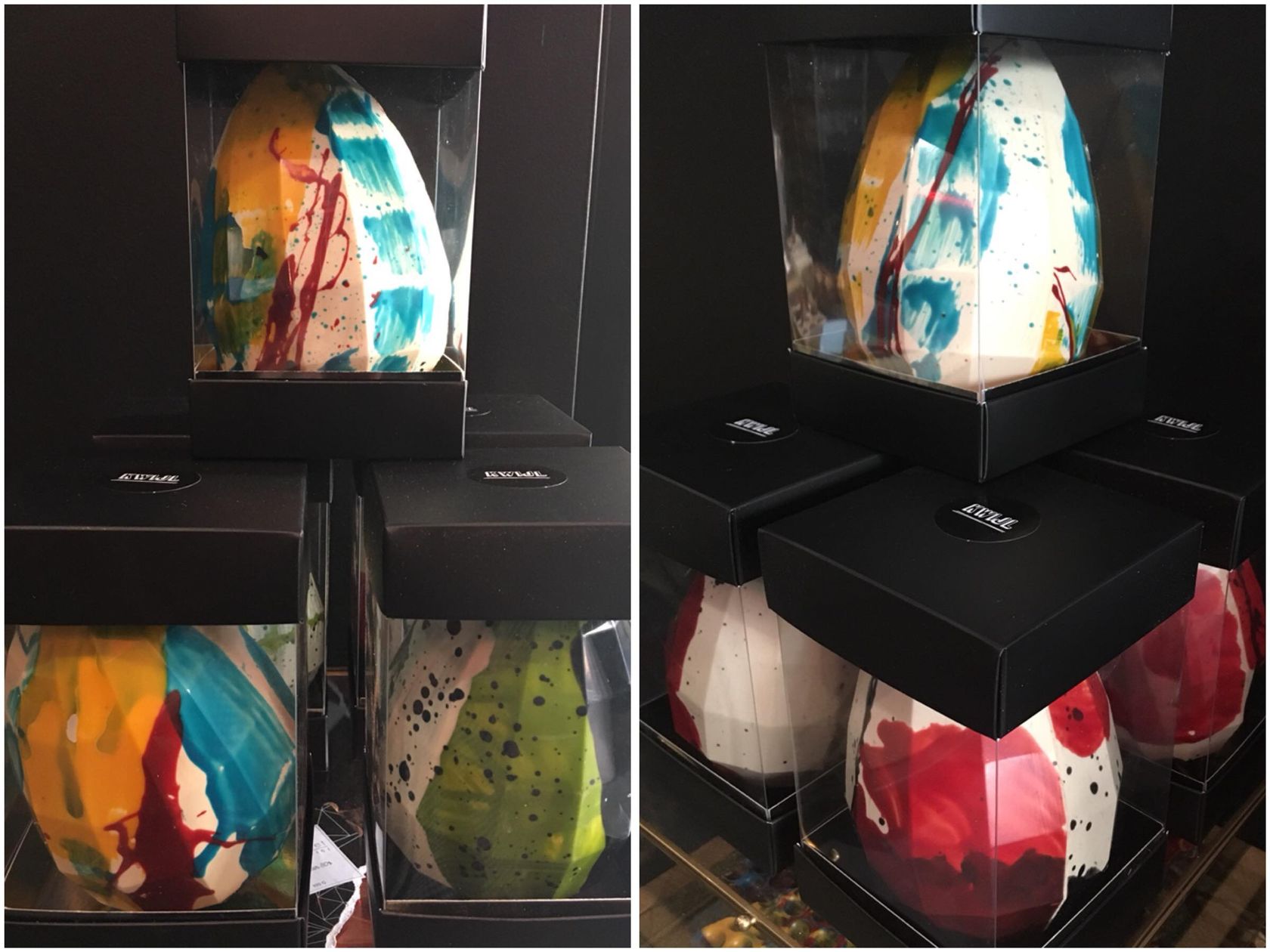 Easter is one month away, you can find Easter chocolate eggs already everywhere. Those ones look so arty.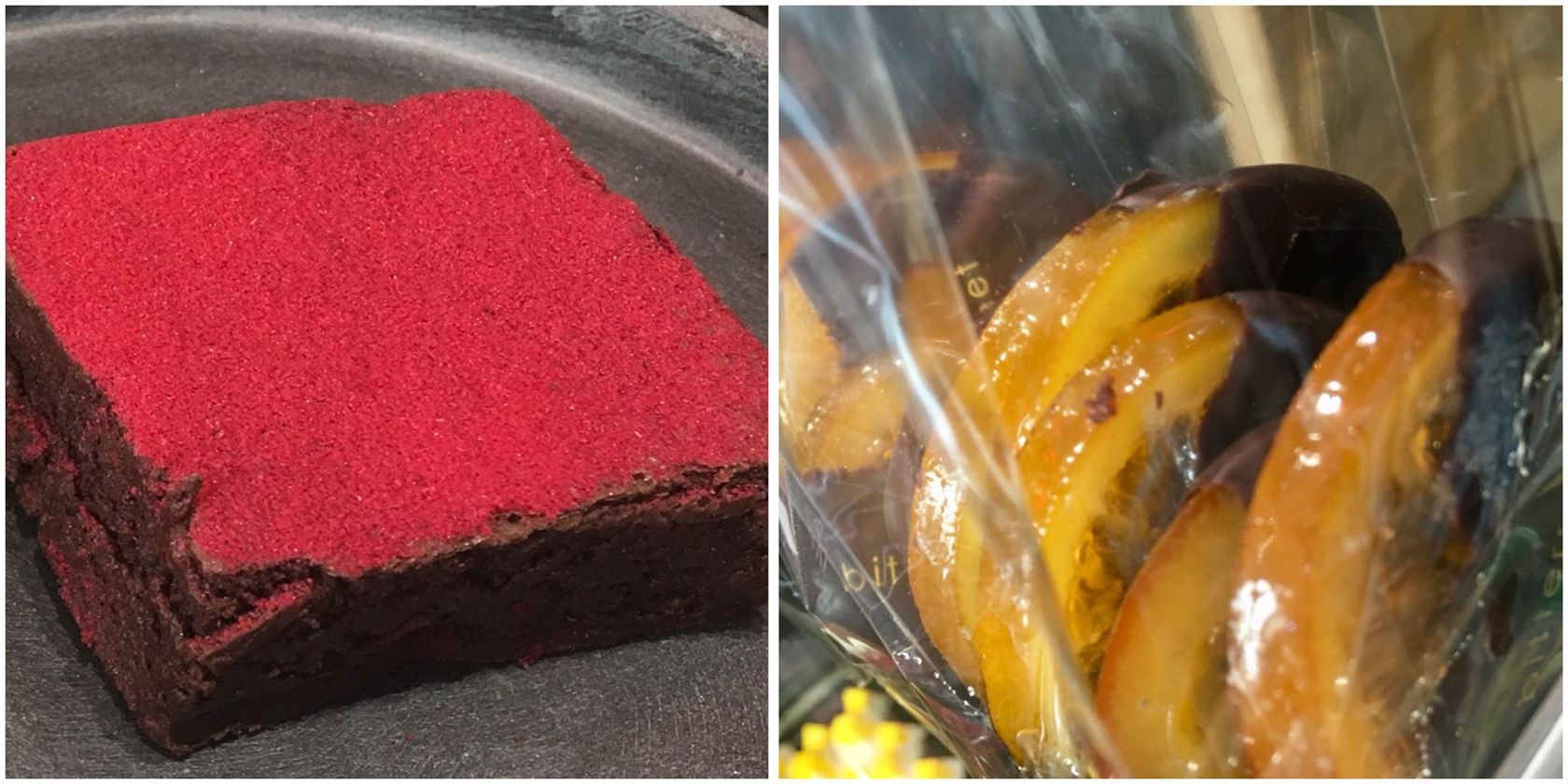 Brownie and chocolate orange
---
The Atelier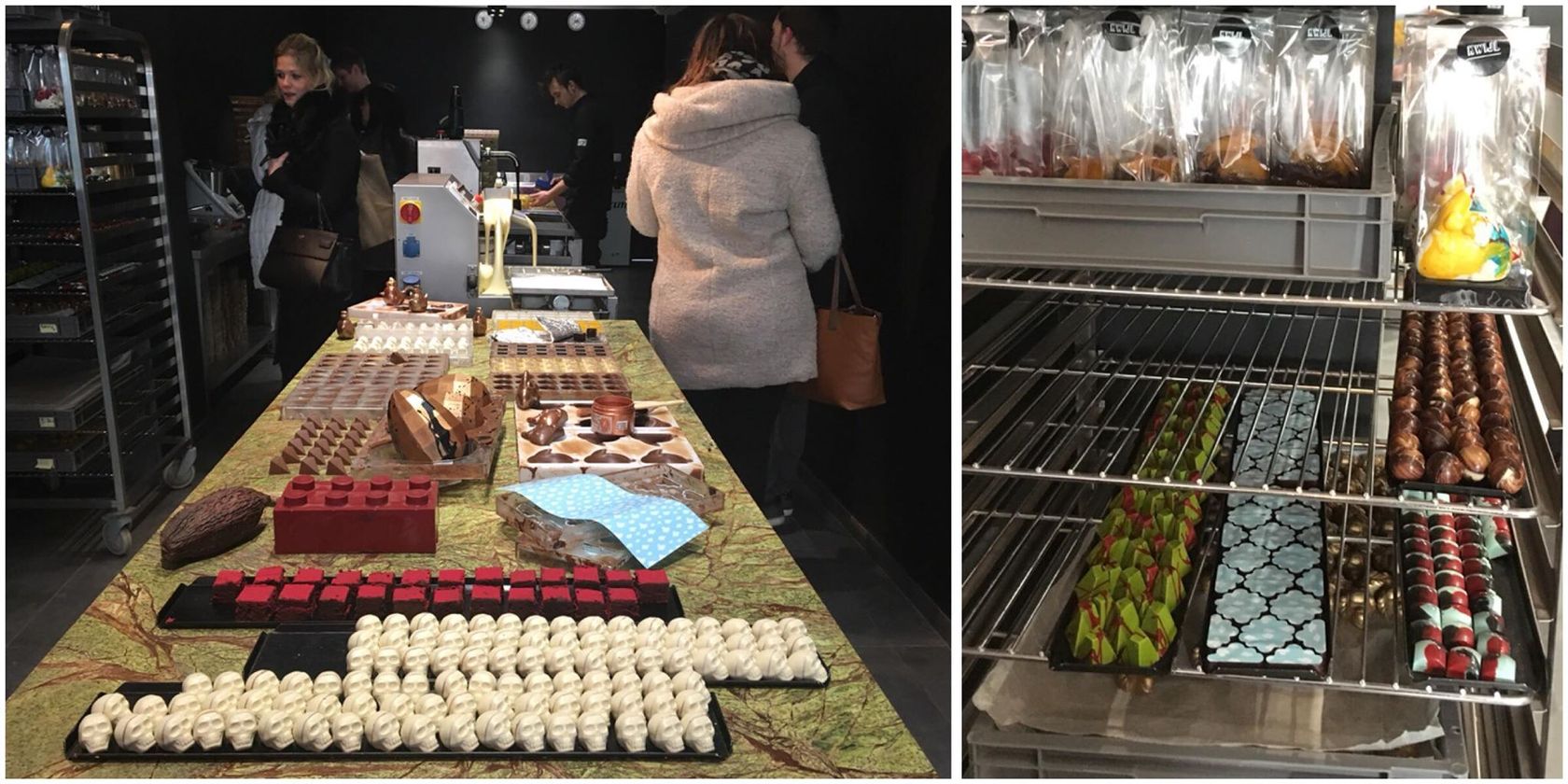 Some days of the week, the chocolate atelier is open for public to visit. It was an interesting experience for me to see how a praline is shaped from the mold and how they colour it or add some special pattern on the surface. I feel it's such a great job to be a chocolatier.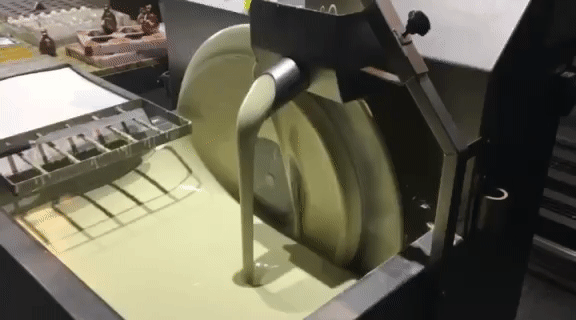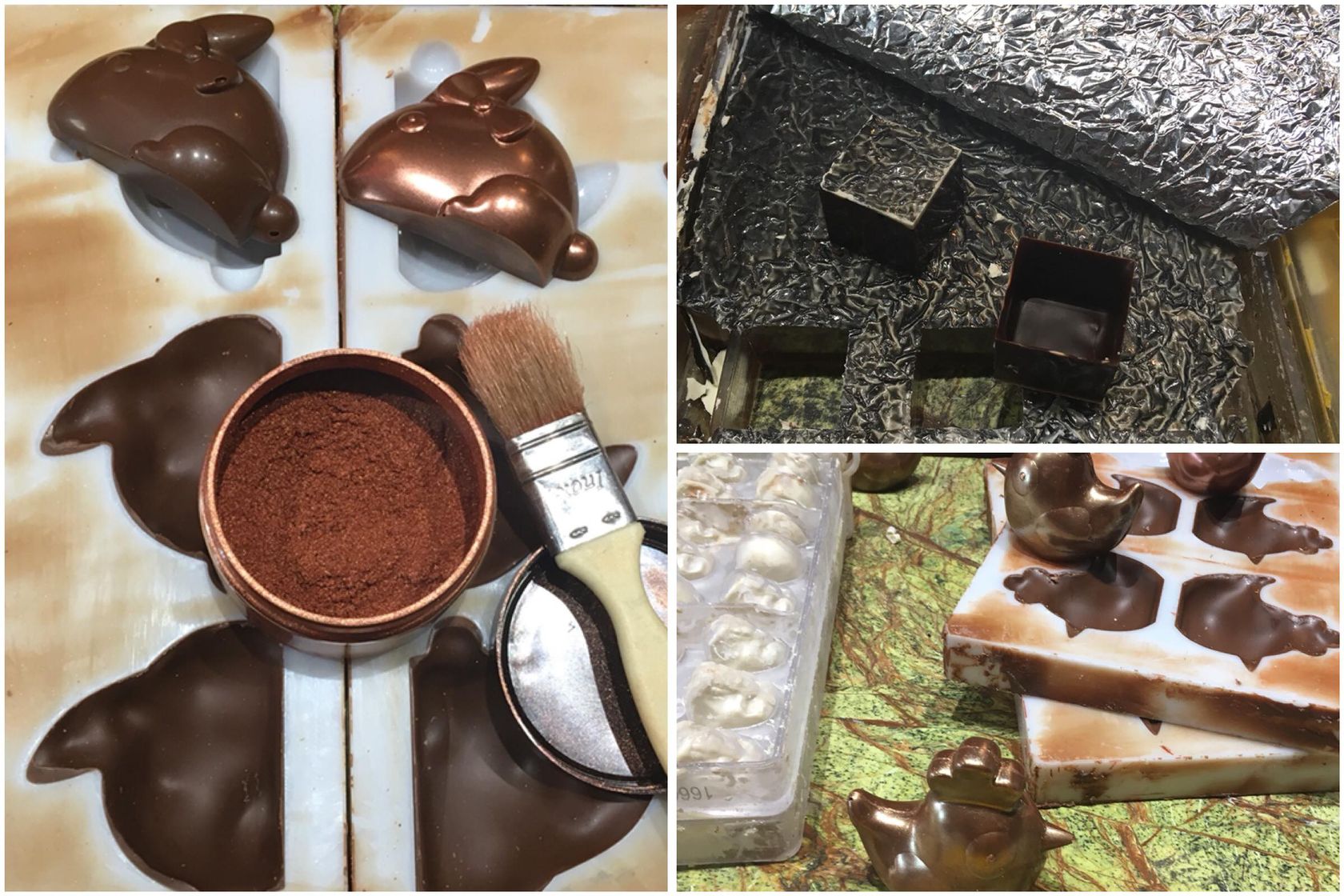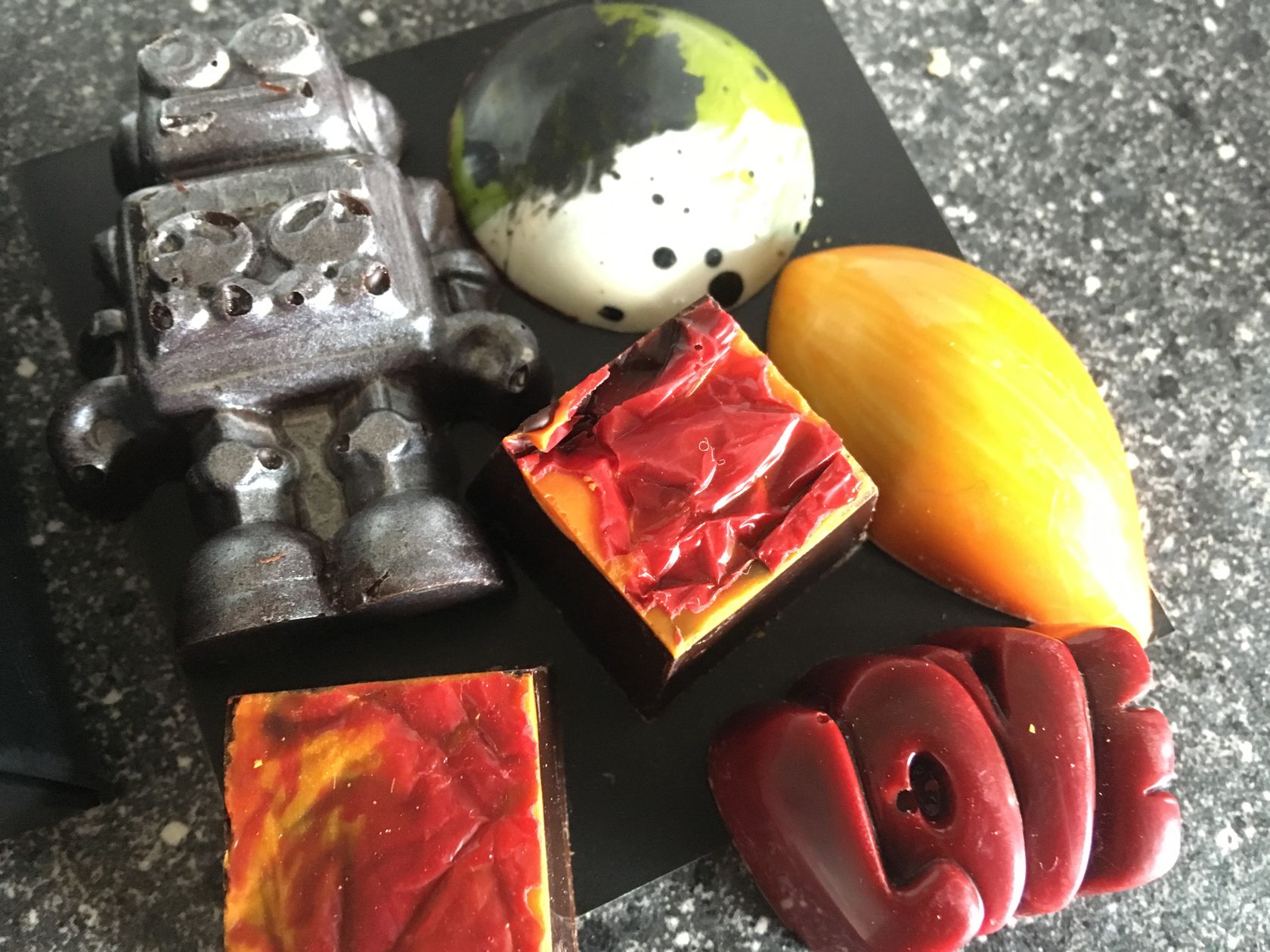 我挑的巧克力,可爱吗?
今天来聊聊比利时的巧克力,大家都知道比利时巧克力很有名,我来比利时之前对这个国家什么都不了解,甚至都不知道这个国家具体在哪里,那时就听说这里的巧克力了。后来尝了不少比利时巧克力(也胖了不少o(* ̄︶ ̄*)o),那么到底比利时巧克力有名在哪里呢?
比利时巧克力中最有名的当属叫做Praline的夹心巧克力,这个夹心巧克力有一个有意思的故事,现在大家都熟悉Neuhaus这个巧克力巨头,1857年Neuhaus先生在布鲁塞尔创建了一个"巧克力药房",他把苦涩的药片裹上巧克力,那段时间手工巧克力在比利时也开始流行起来。后来他的孙子把药片改成了各种坚果和不同的巧克力夹心,这也就成为最初的Praline。那时的夹心很简单,通常就是坚果焦糖混合成软的夹心,夹在巧克力壳中间即可。现在在比利时越拉越多的巧克力制作师尝试更加新式的夹心。
前一阵,我路过中心一家看上去不起眼,里面大有洞天的创意巧克力店,叫做bittersweet。外观看上去实在太低调了,低调到我5年半来从来没注意过它的存在。一进去立马被震惊,除了香浓的巧克力味,还有那些五彩可爱的夹心巧克力,一排排摆在橱窗里,让人无法抵抗了。店主是个年轻的巧克力师,7年前和几个朋友开了这个创意巧克力店,他们一直很用心的调制新的造型和口味。现在已经有20多种不同的造型,每个都好可爱啊,有云朵,包菜,岩石,机器人,乐高……各种形状和颜色,是不是特别有趣?
而且不要以为空有可爱的外表,巧克力的内在也是很本质的。对于我这个喜欢尝鲜的,觉得比传统的比利时巧克力品牌只赢不输。每一颗praline都是惊喜重重,比如那个橙色的迷你包菜居然是芒果椰子口味,而机器人形状的居然是绿茶口味的。
价钱的话,其实也还好,比传统的巧克力品牌稍微贵一点点而已,但是店主的用心和带来的乐趣却很不一样!