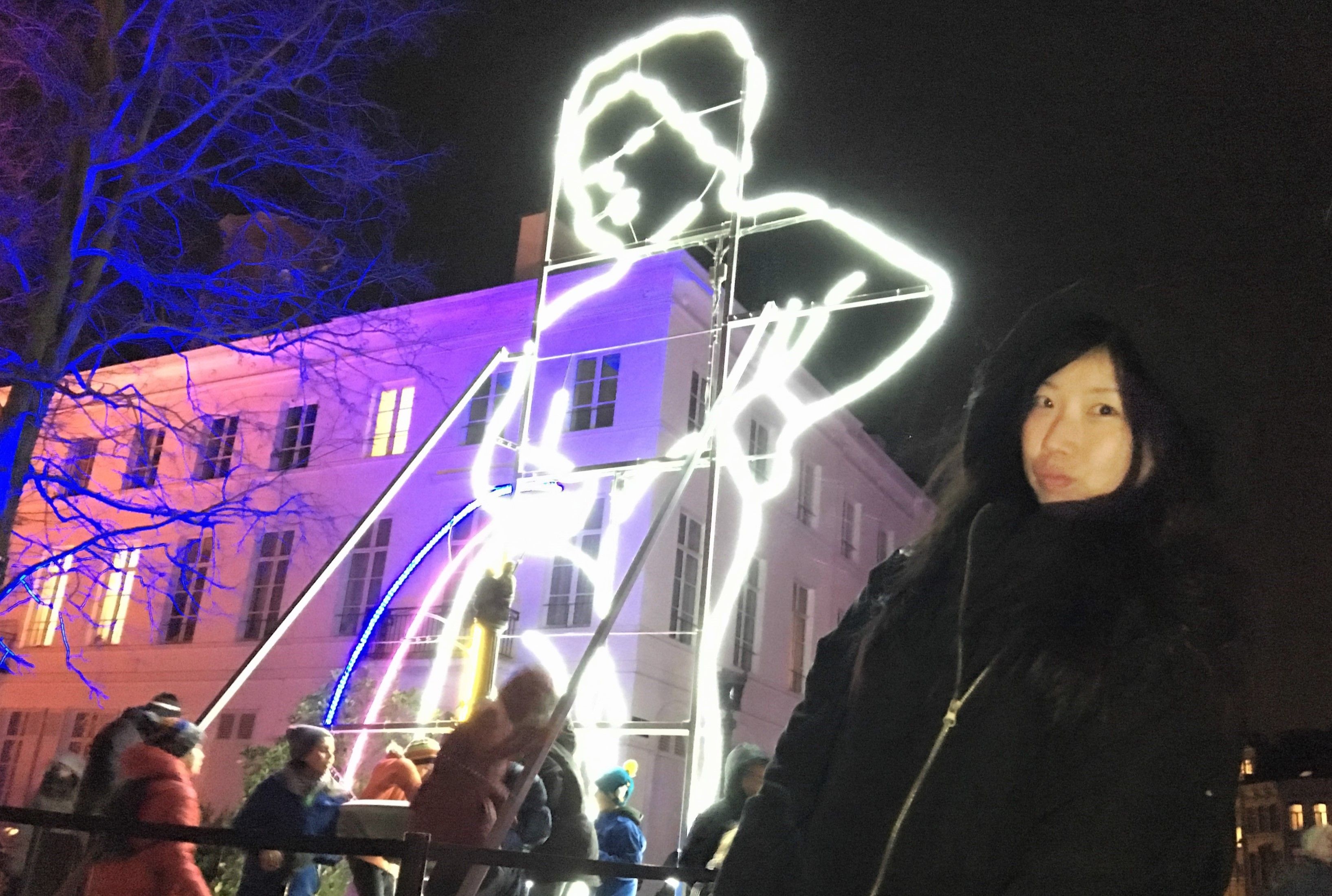 This weekend in Brussels, there is a festival of light going on called "Bright Brussels". Lately a frigid air from Siberia extends the cold winter in Europe. Temperature has been below zero for a couple of days already. Hopefully the colourful lights can bring warmness in such a fierce weather.
A handful of playful and artistic light installations can be found all over the historic heart of Brussels city, from Saint Catherine Square to Yser Square. Those installations are created by talented artists from different European countries. Each light installation is built next to a historic architecture and the light show on it is displayed with themed electronic music accompanied. My favourite installations were the illuminated balloons and the light reflections that imitated the northern lights, which feels like walking under the colourful aurora.
I've made a video of those light installations. It was frozen, yet I felt cheerful and excited to see these lights.
这两天一股来自西伯利亚的强冷空气来袭欧洲西北部,持续零下已经好几天,几乎不想出门。但这周末在布鲁塞尔中心有一个为期三天的Bright Brussels灯光节,我裹上棉袄出门看灯,希望彩灯可以为冬天增加一些温暖。

在布鲁塞尔市中心的历史街区,有好多处灯光装置,出自来自欧洲不同国家的灯光艺术家之手,集齐了现代艺术,流线,极简,电子等元素,每个灯光装置有灯光秀,并加上电子音效,非常有意思。我特别喜欢发光气球和用灯光制造的极光天空特效,我从来没看过极光,这个特效做的很逼真,所有人赞叹不已。

等我整理好图片会再详细介绍各个灯光装置,现在先把拍的录像发出来,虽然天气很冷,手快冻僵,但是看到这些美丽的灯光特效,还是非常兴奋和开心。
---
Check out my Video below: