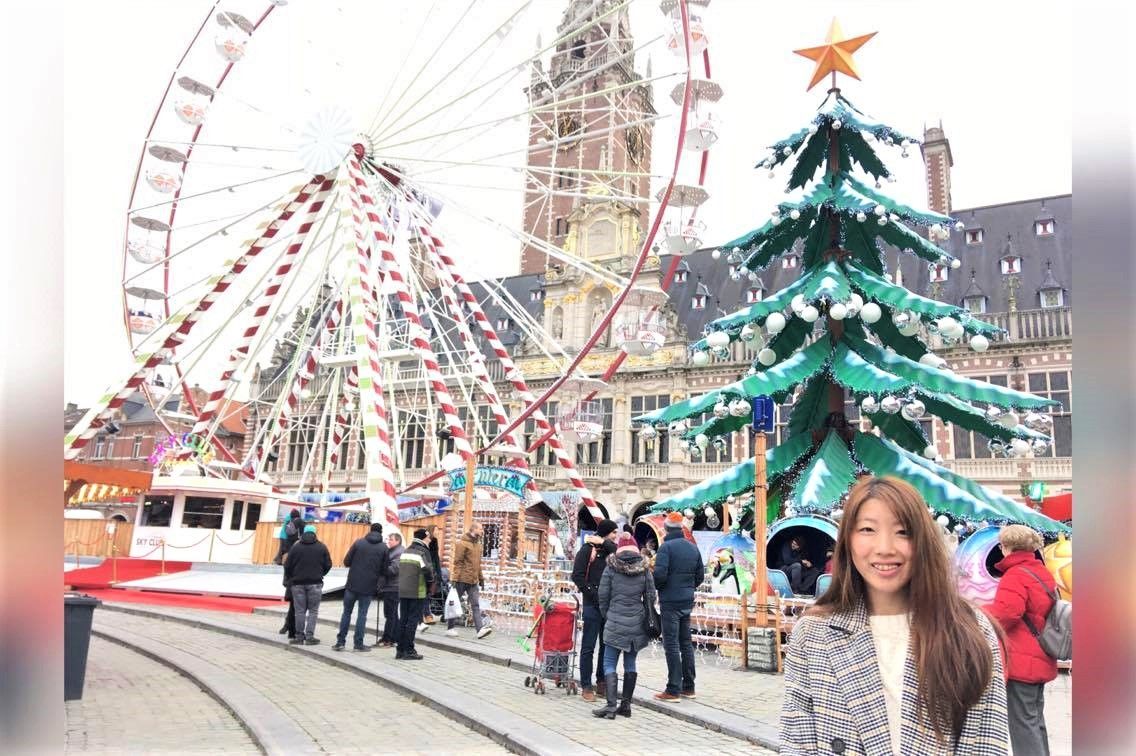 This year we celebrate the 30 year anniversary of the Christmas market in town by setting up a cute Christmas tree and a big wheel in Ladeuzeplein, a square that features the university library of KU Leuven. This year I wouldn't be in Belgium for Christmas, I decided to go take a look before I head on my vacation.
由于圣诞节要去旅行,没办法在欧洲过圣诞节,所以最近一些天的圣诞气氛显得很宝贵,我们城市鲁汶的圣诞市场才刚开始,但是我一直觉得这里的圣诞市场是比利时最温馨的。刚巧今年要庆祝圣诞市场诞生30周年,所以更是特别装饰了广场,跟我去看看吧。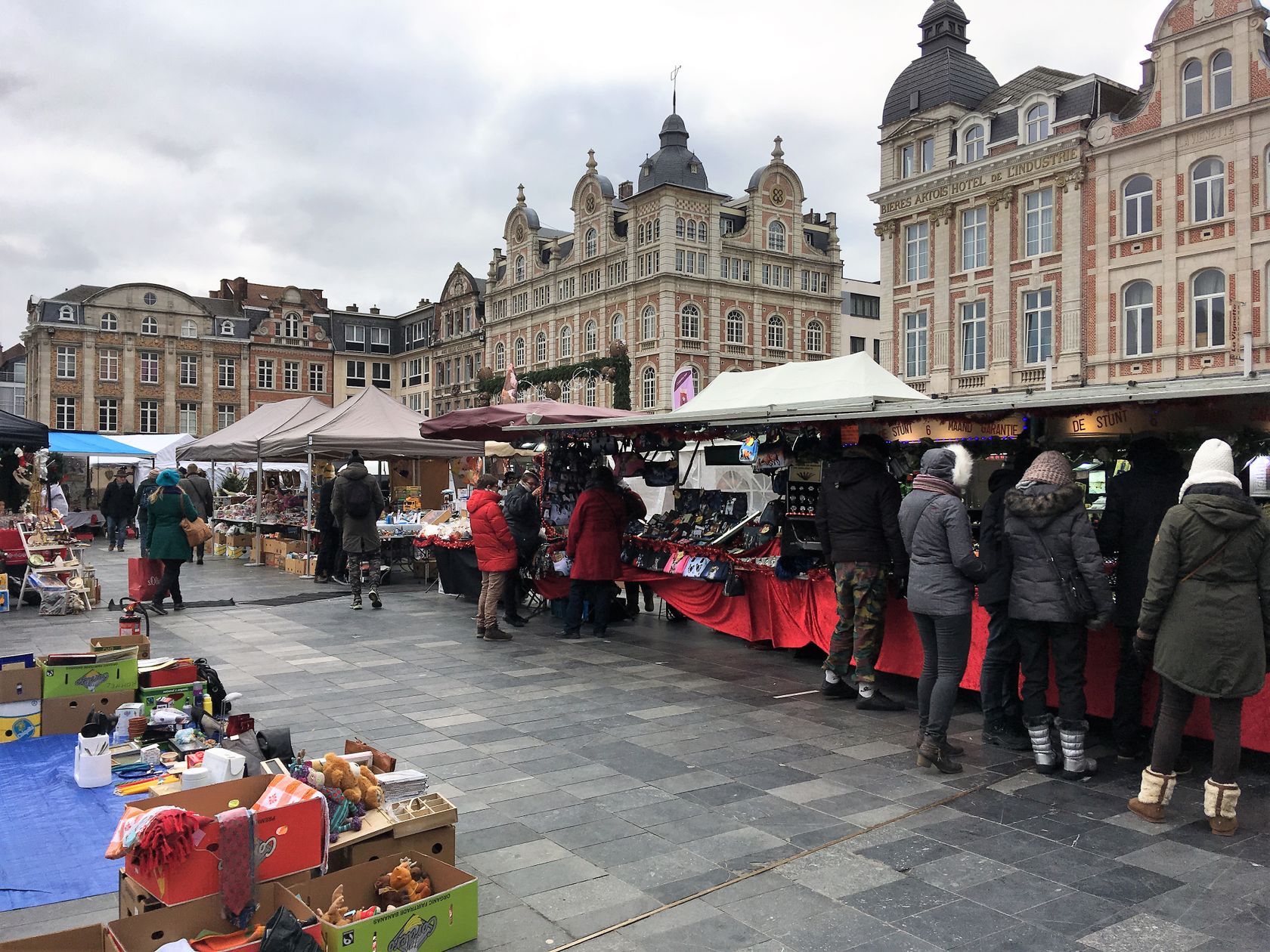 Passing by the Saturday flea market close to the train station.
步行时路过了火车站附近的周末跳蚤市场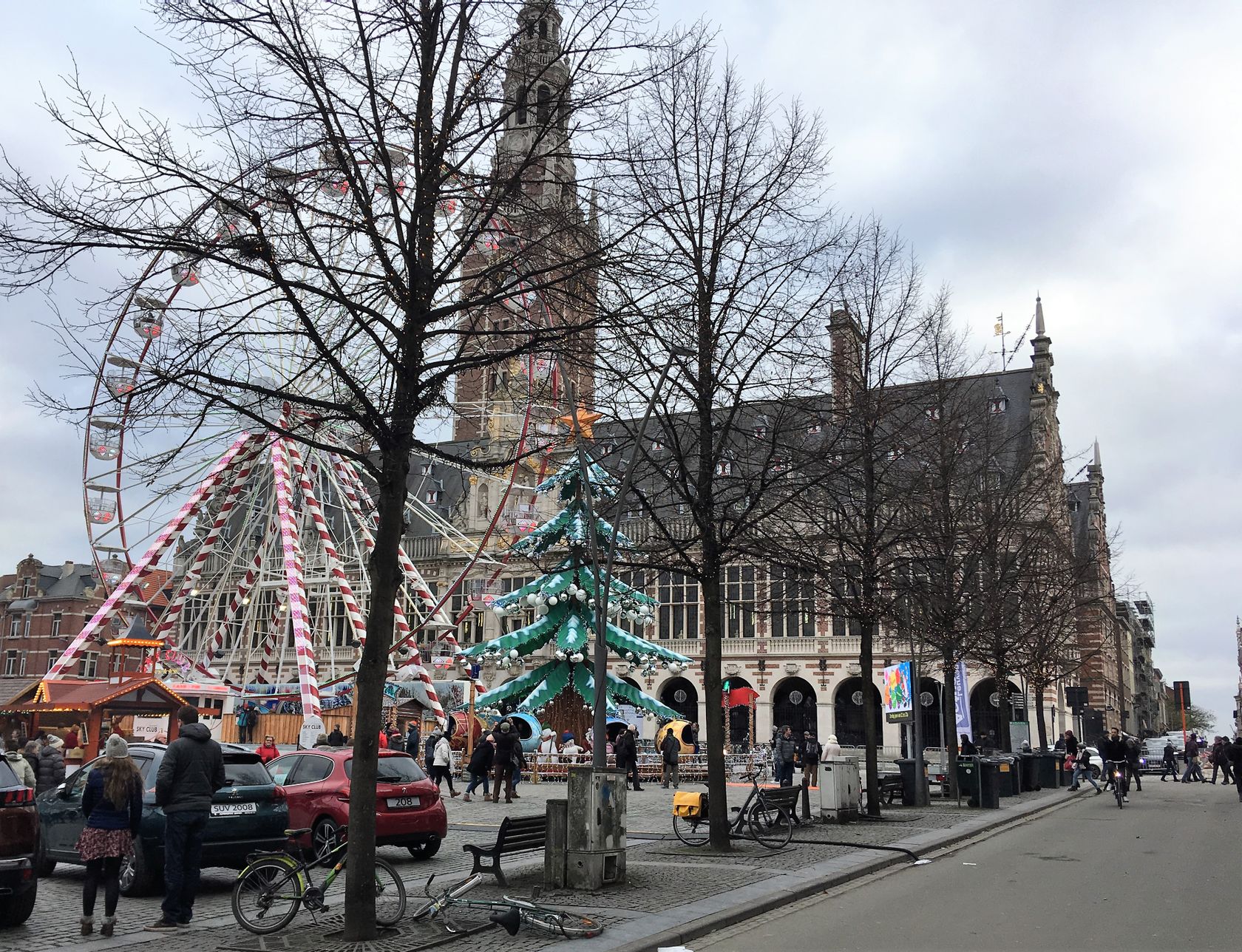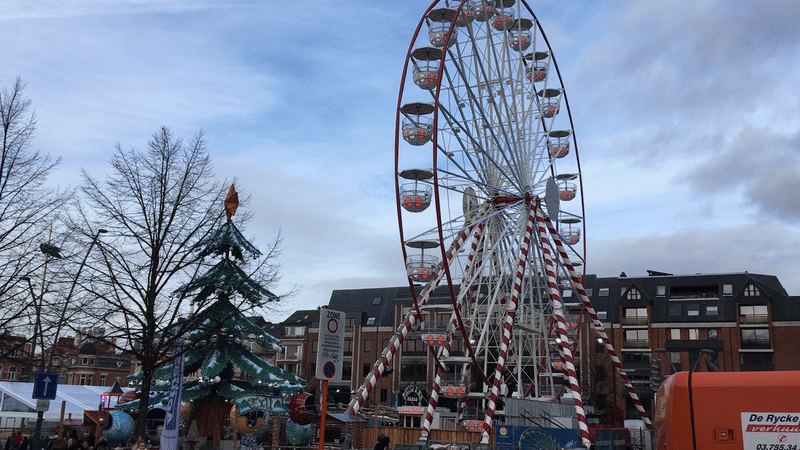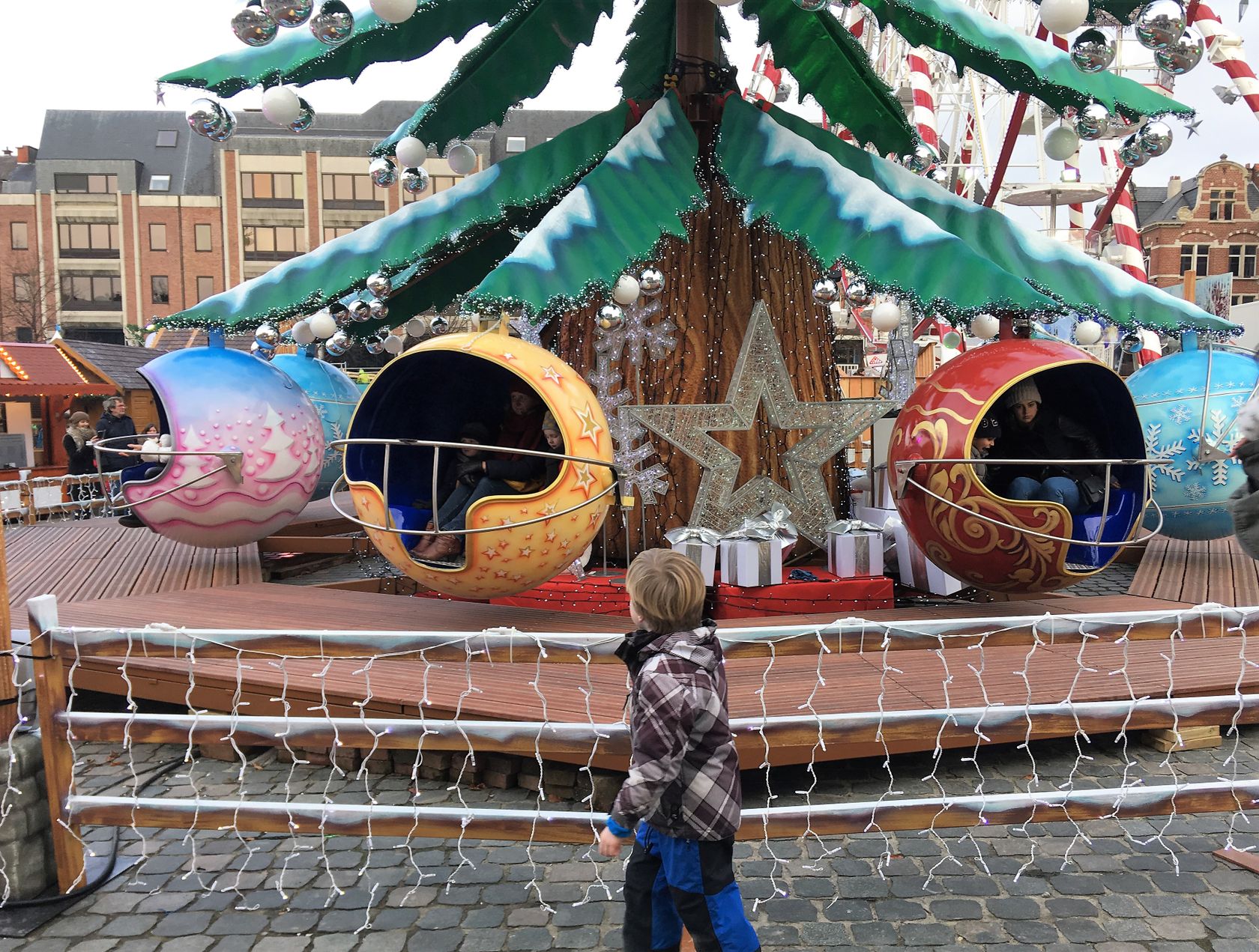 The Christmas tree shaped Merry-go-round and the big wheel is new this year. I love how the colors combined together. I love this Christmas tree especially, it's so cute. It seems more popular than the wheel maybe because right now it's around 0 degree and windy, too cold to have a ride on the wheel. XD
这棵可爱的圣诞树和摩天轮都是今年刚加的,我喜欢颜色鲜艳的东西,比利时的冬天太冷了,这样不觉得冷。尤其是这颗树太可爱了,还是个旋转木马呢。好像很受小朋友欢迎的样子,可能天太冷,大家觉得玩摩天轮太冷了。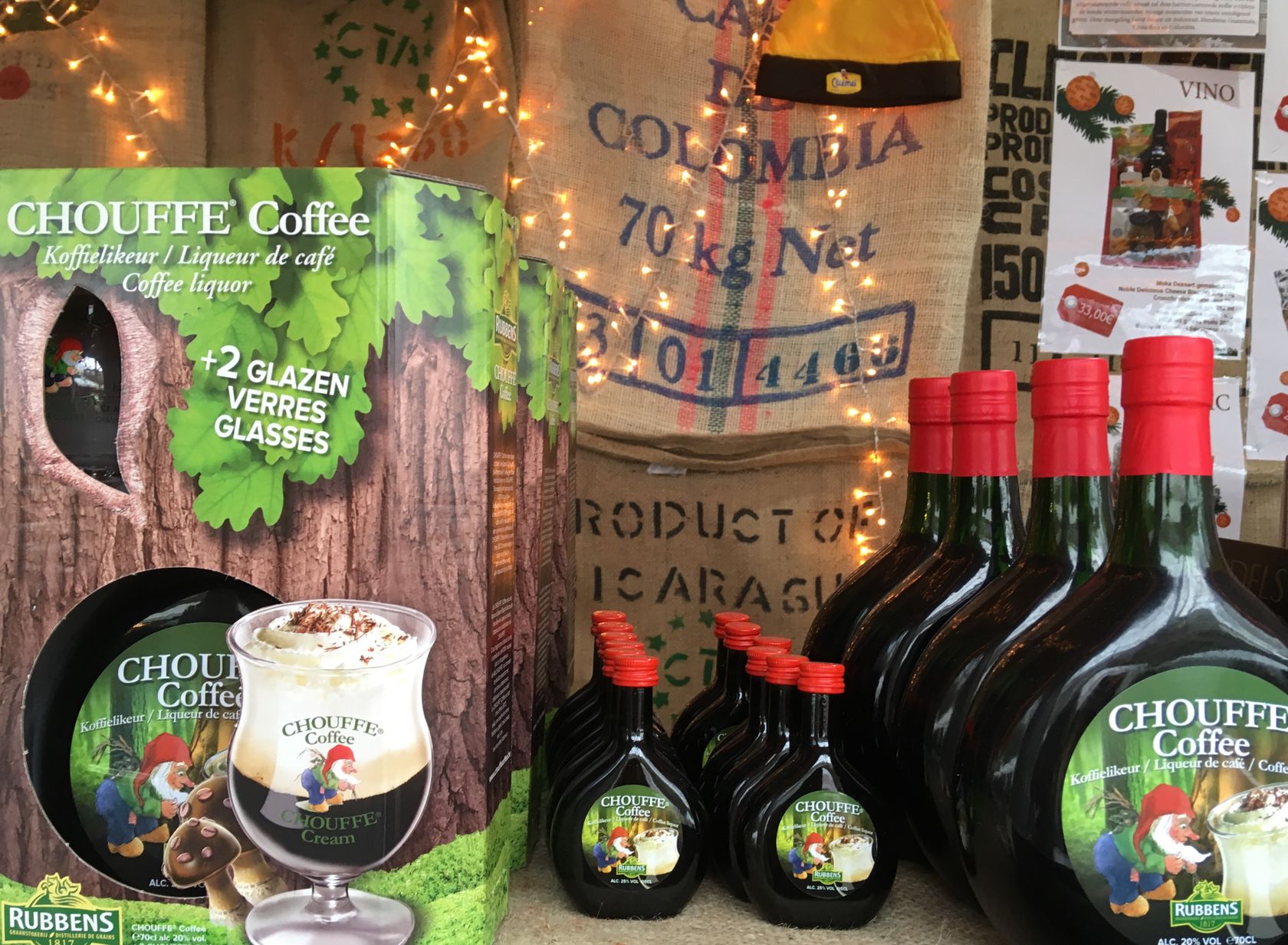 The Chouffe Coffee I mentioned the other day. You can get it here too.
前两天我在家里做的咖啡也可以在这里买到哦。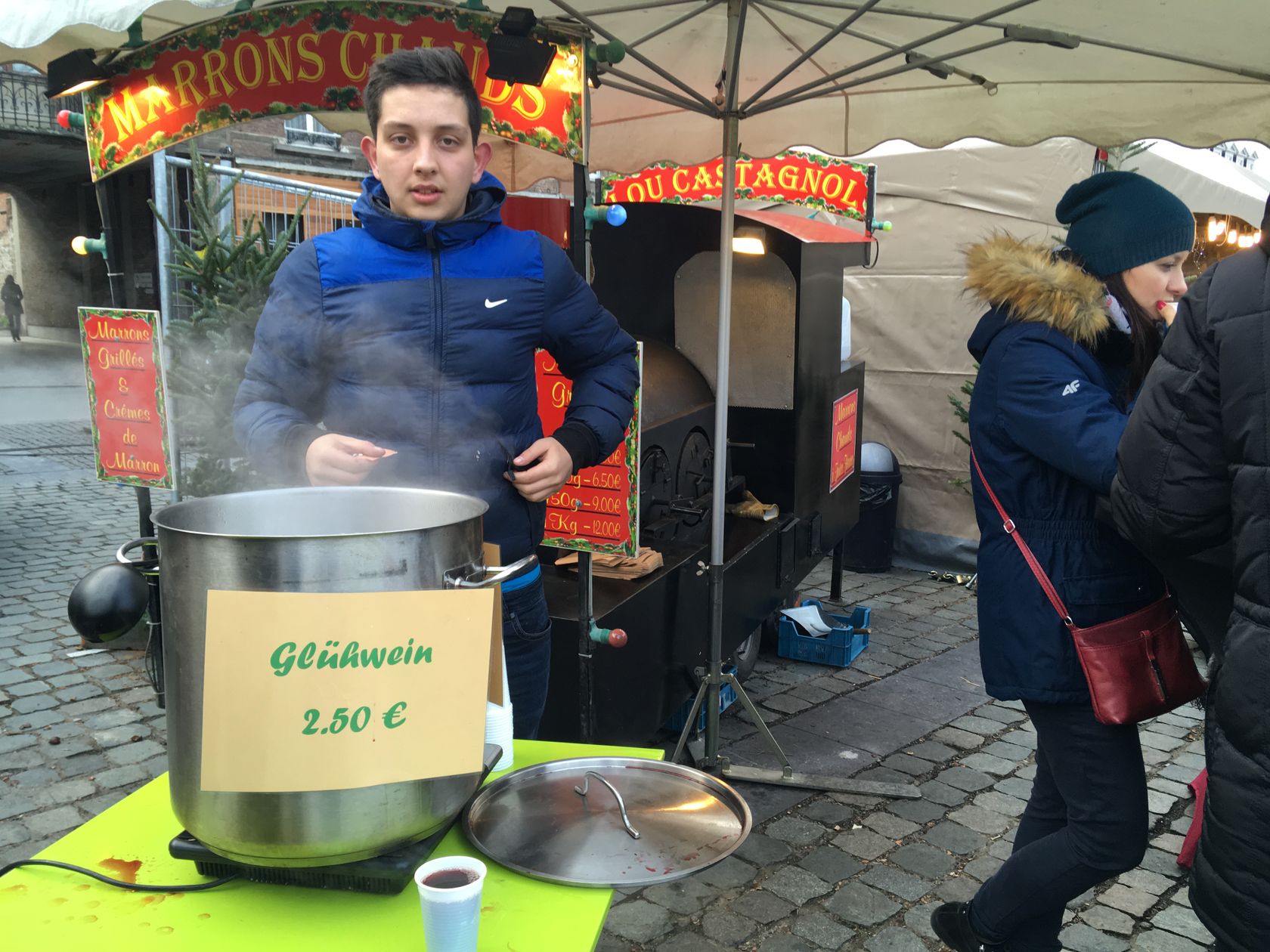 Gluhwein is probably the most common and important drink in the whole Christmas market. If you like Christmas markets, you must be familiar with this wine-based warm drink, made along with various spices.
香料红酒应该是圣诞市场的明星饮料了,使用红酒,橙子和很多香料加热做成的。仿佛看到它就想到圣诞节的时候大家一起喝着取暖。有时候我也在家跟朋友们自己做,哈哈。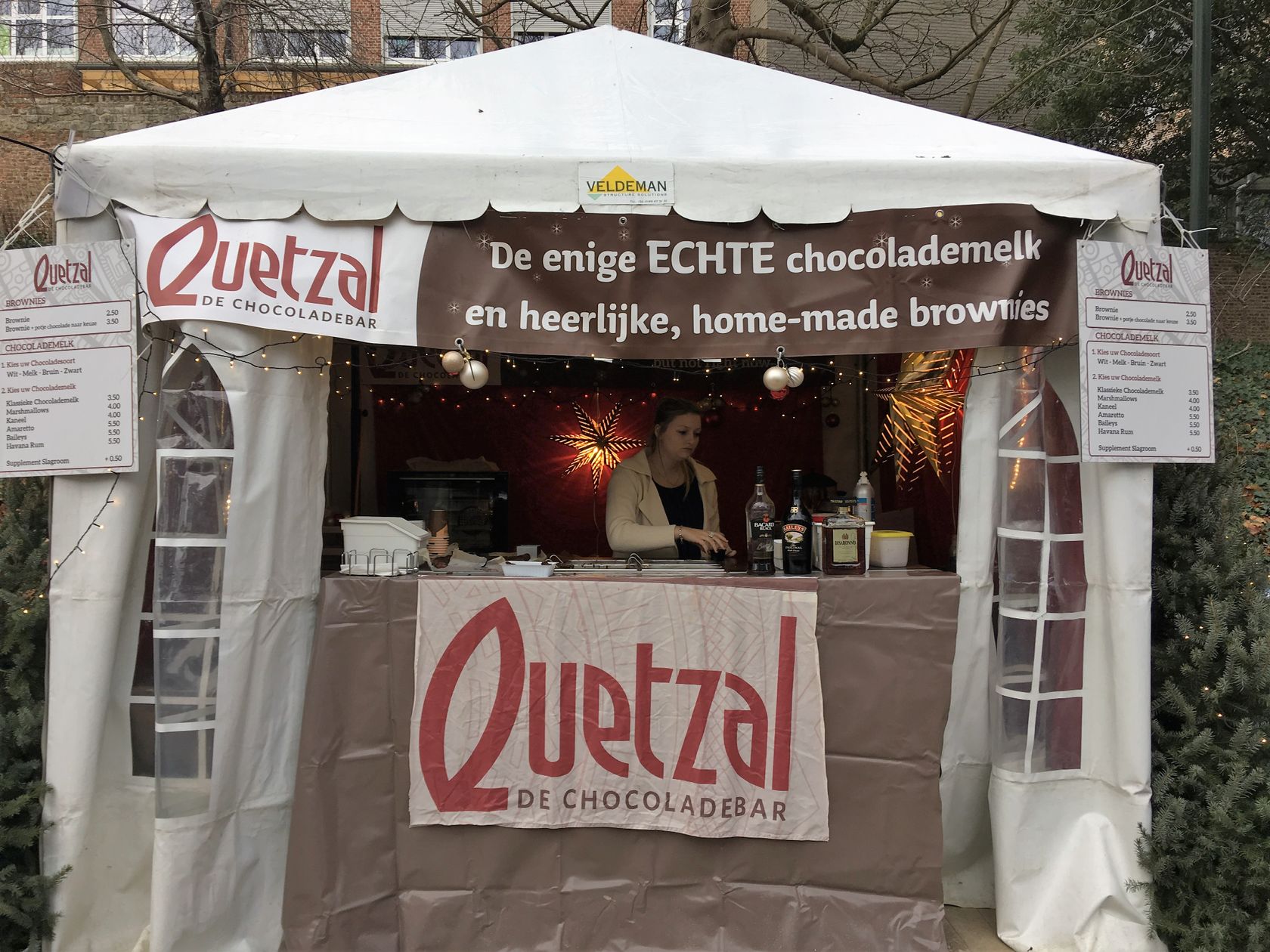 Belgium is a chocolate country 😀 My favorite chocolate bar in town gets their own stall here too. You can have chocolate milk with different kinds of chocolate, and brownies here.
比利时最有名的当然是巧克力了,我也很喜欢去巧克力吧喝热巧克力,在圣诞市场也有一些有名的热巧克力店,可以点不同巧克力做成的热巧克力喝。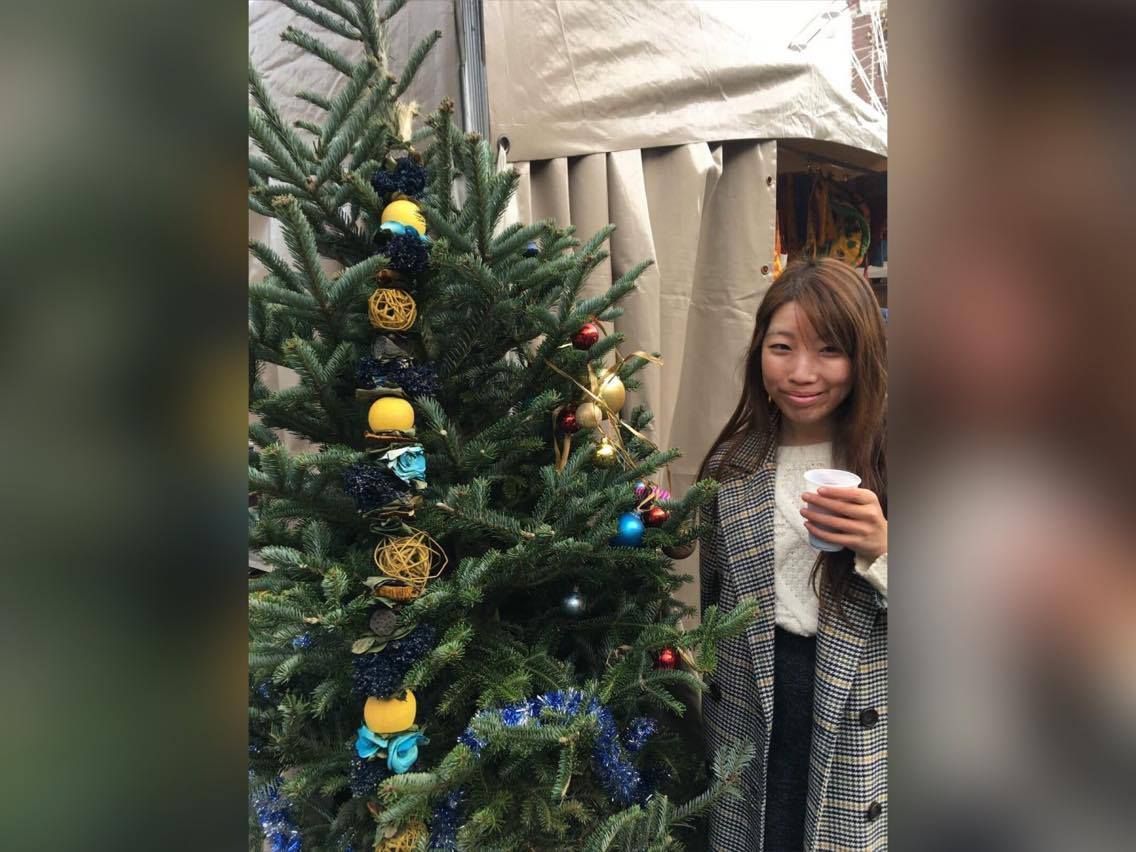 So guess what I am drinking? Gluhwein or chocolate milk?
好了,那你猜,今天我喝了红酒还是热巧克力呢?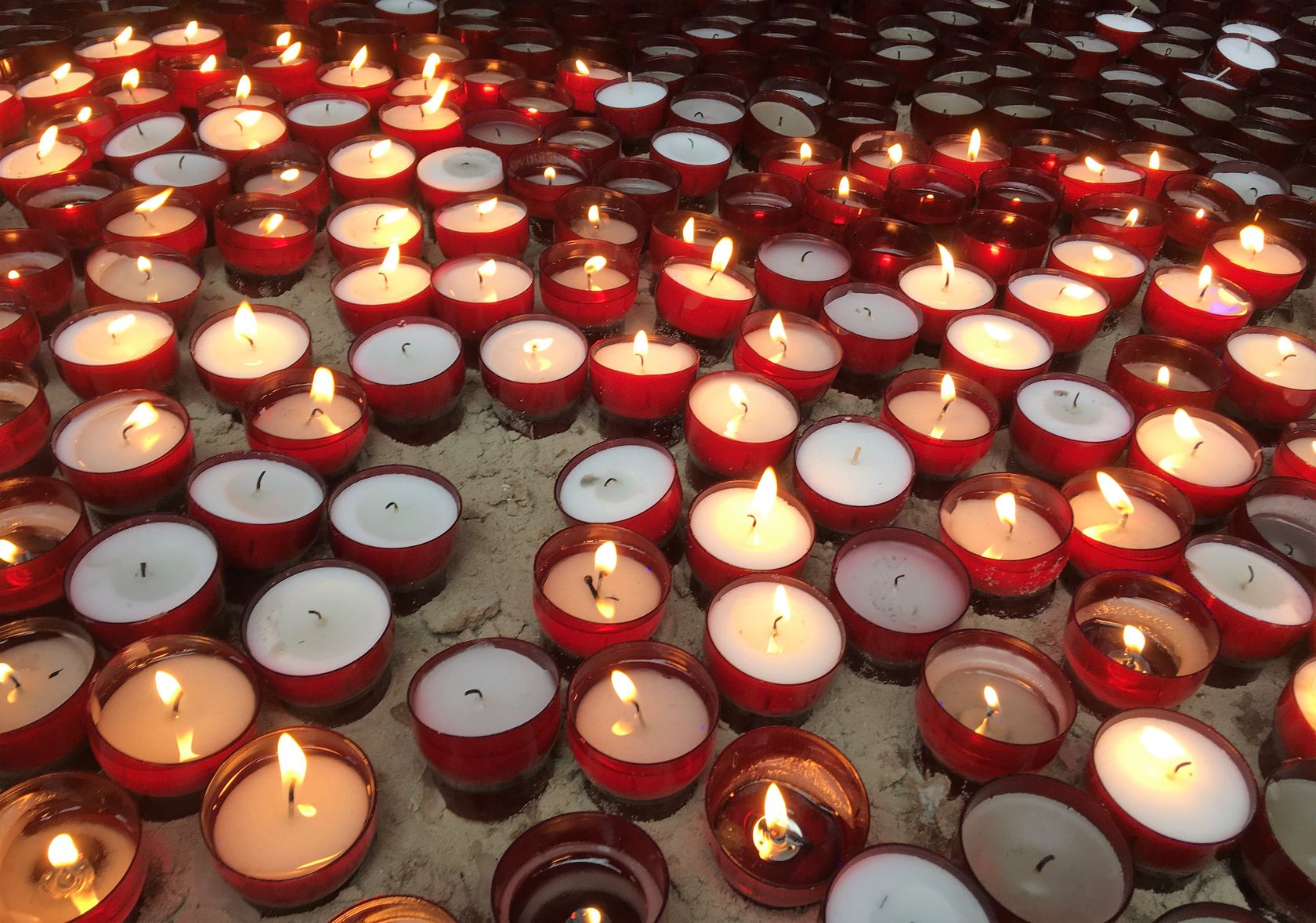 Get a candle here for one euro, to donate to the charity.
有人在做慈善募捐在卖蜡烛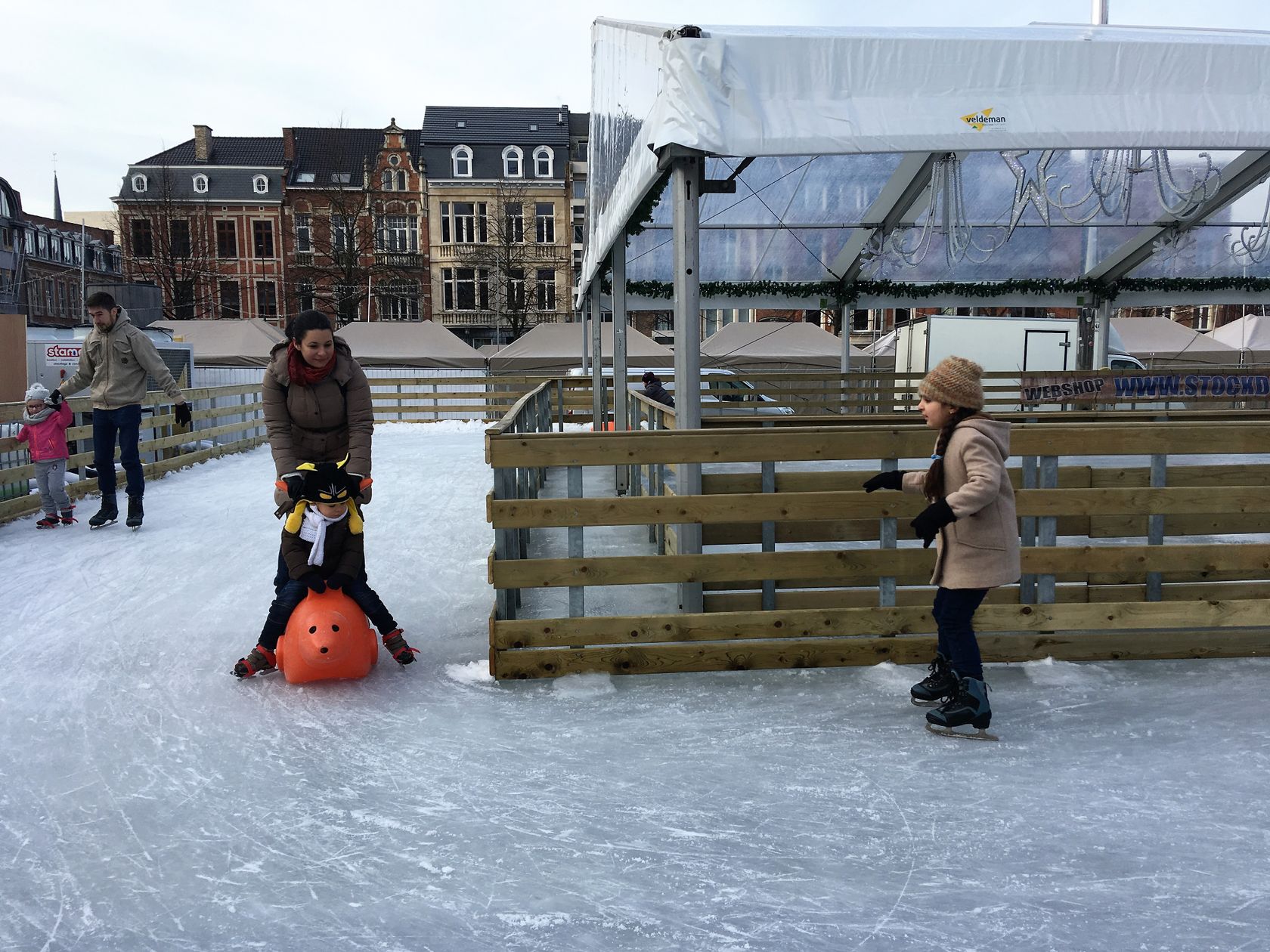 I guess this year is cold enough to set up the Ice skating rink too.
我猜今年是足够冷,溜冰场建起来也没问题。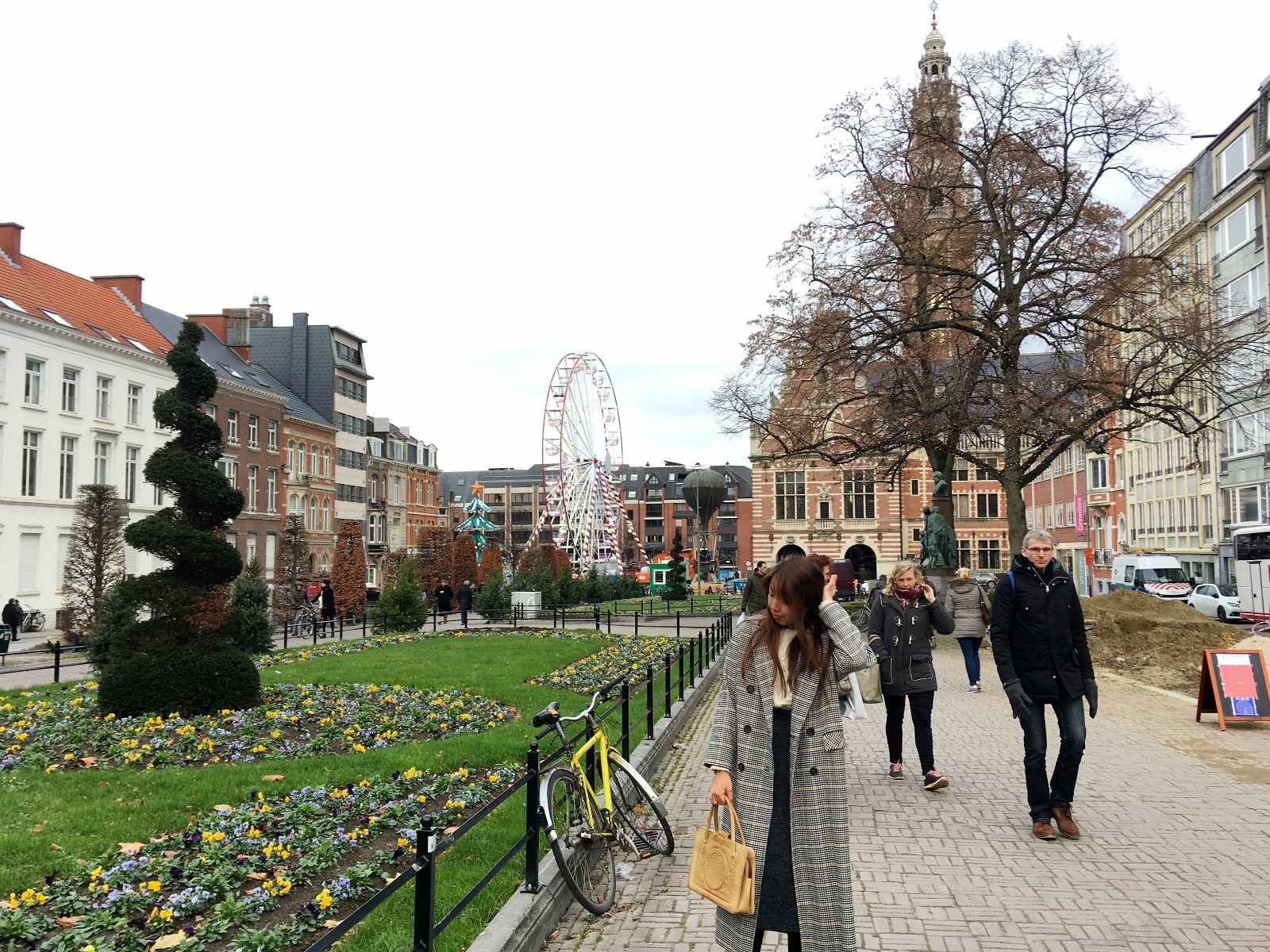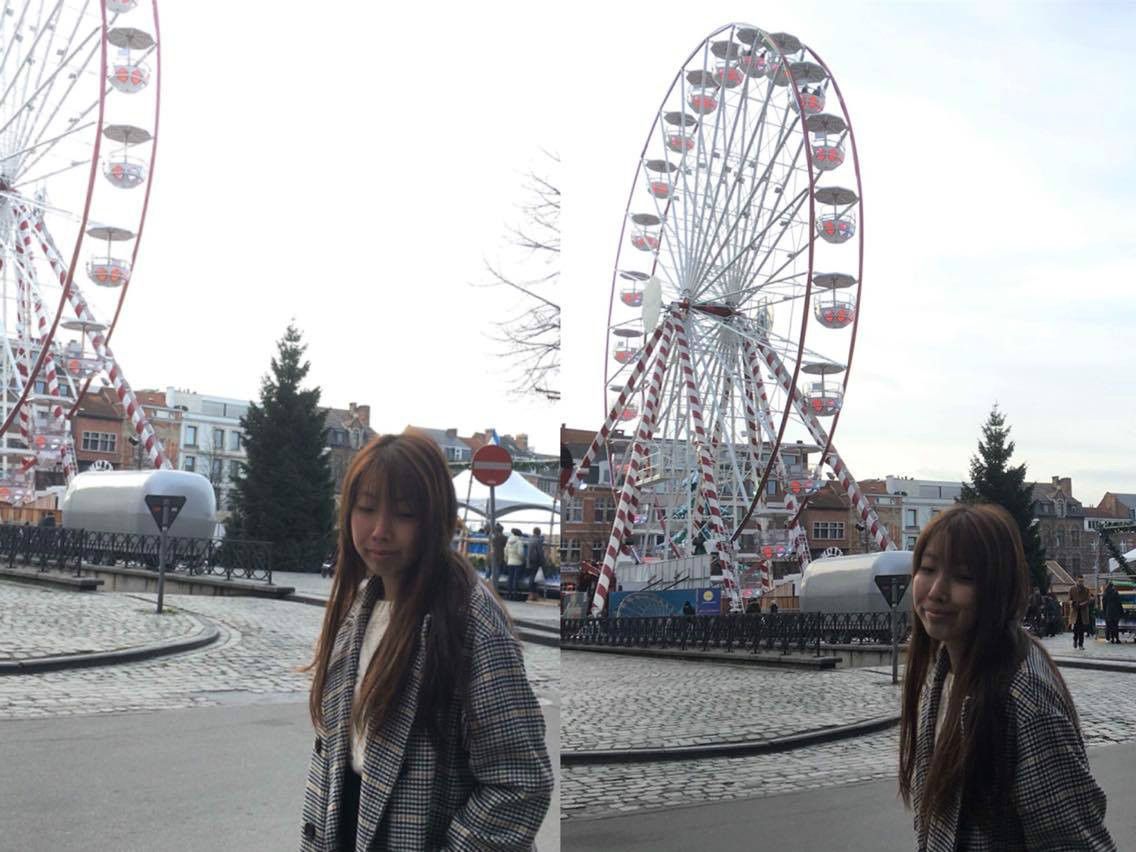 Thanks for your time 😀 I hope you enjoyed the Christmas market.
谢谢阅读哦。