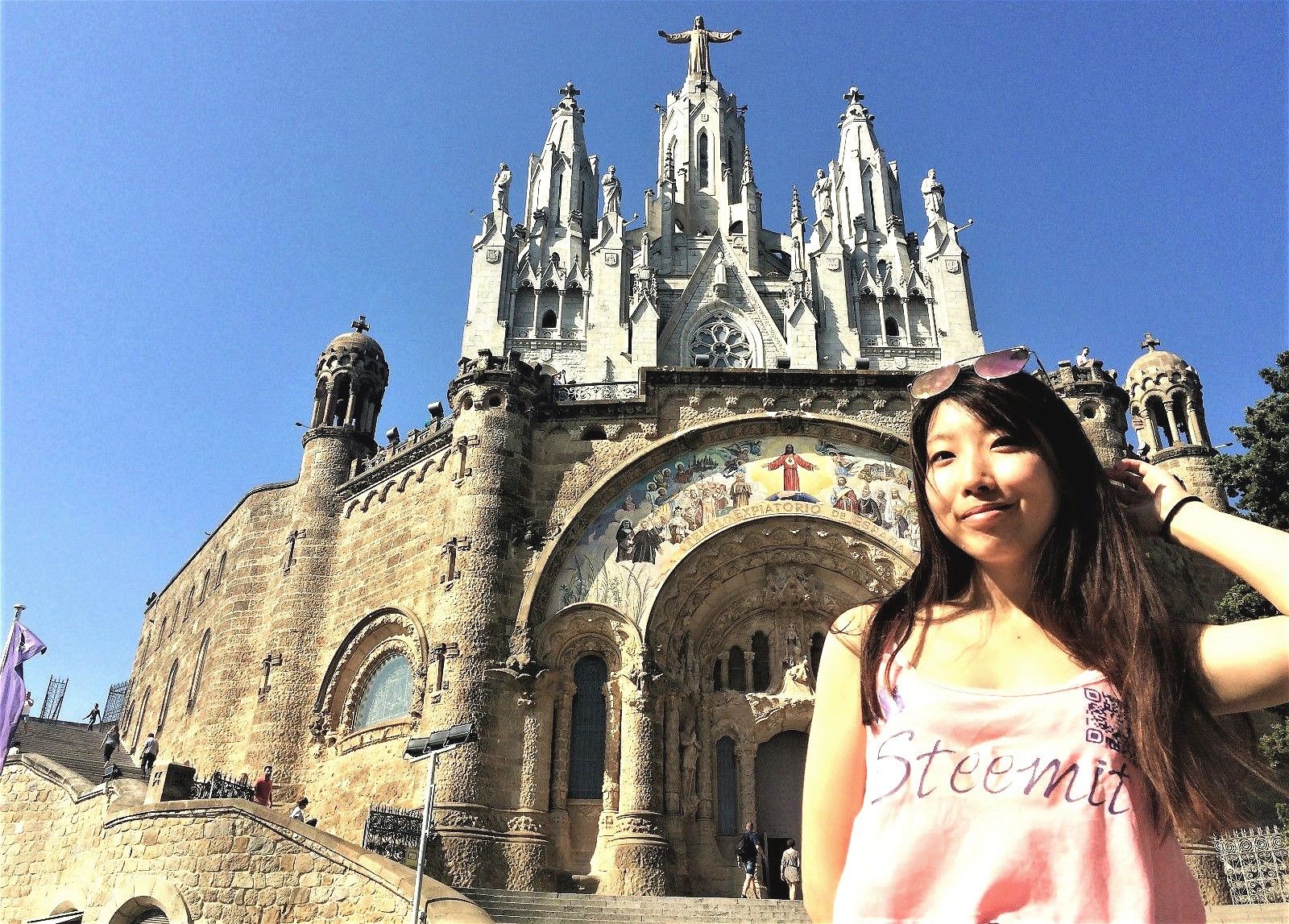 Hey, dear Steemit friends, I'm in Barcelona right now. I haven't traveled to South Europe forever. This time, it was such a coincidence to come during Barcelona's La Mercè city festival. The streets are filled with events and parades.
Last time when I went to Barcelona, I was mainly visiting friends and stayed only two days. Except for the Park Güell, I didn't visit much of other places. This time, I decide to take my time, enjoy the atmosphere and endless summer in the city.
来跟大家汇报,我现在在巴塞罗那,好久没有来南欧了。这次也是很巧的感伤了巴塞罗那盛大的La Mercè 城市节。过节的这几天,全城放假,大家都去街上开全民排队了。La Mercè节为期4天,每天巴塞罗那到处都有各种的活动和演出。

上次我来巴塞罗那还是三年前,当时就来过了个周末,主要为了见朋友。除了去了高迪最著名的桂尔公园,也没去什么别的有意思的地方。这次来时间比较充足,所以我打算慢慢好好逛逛。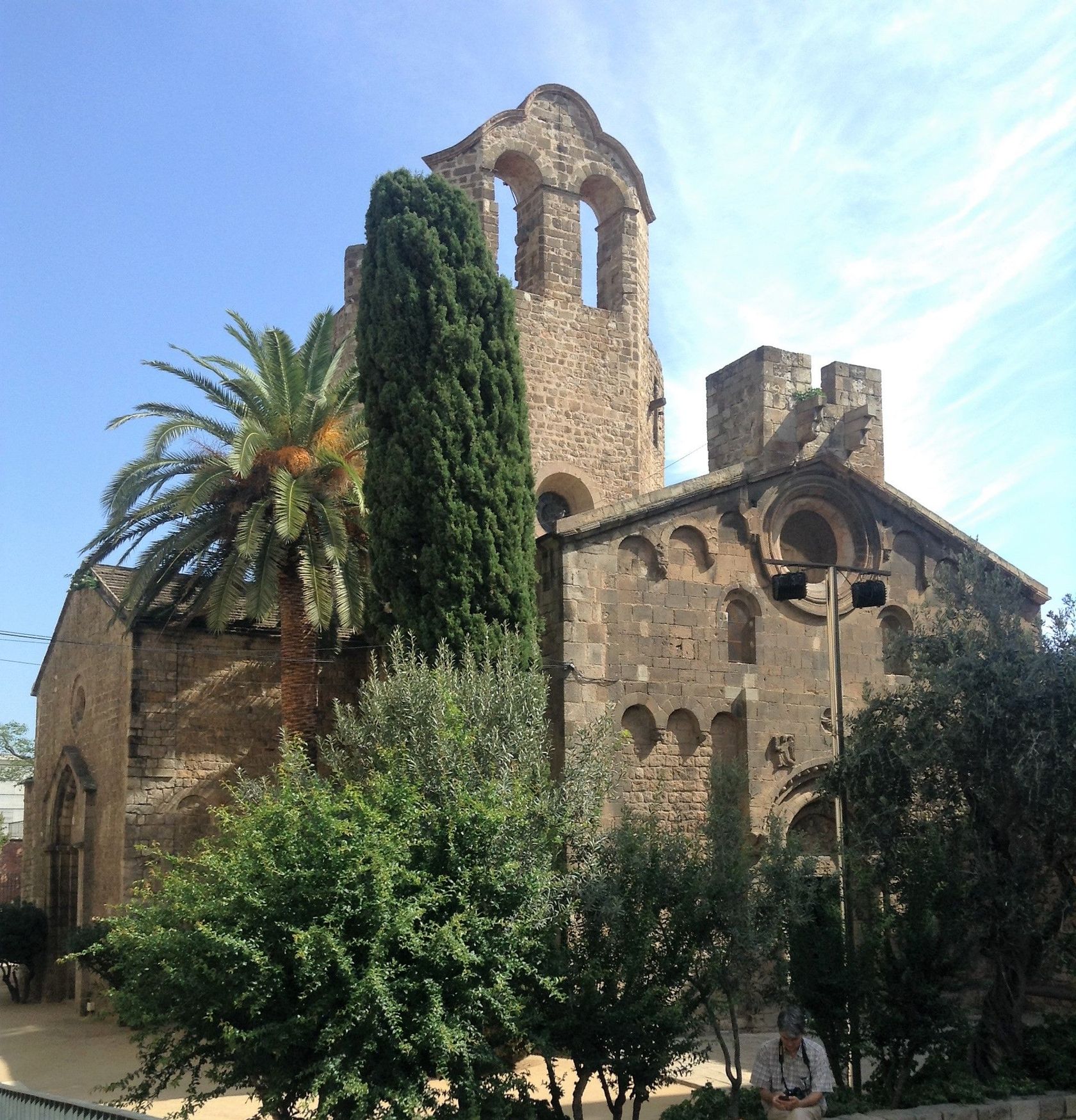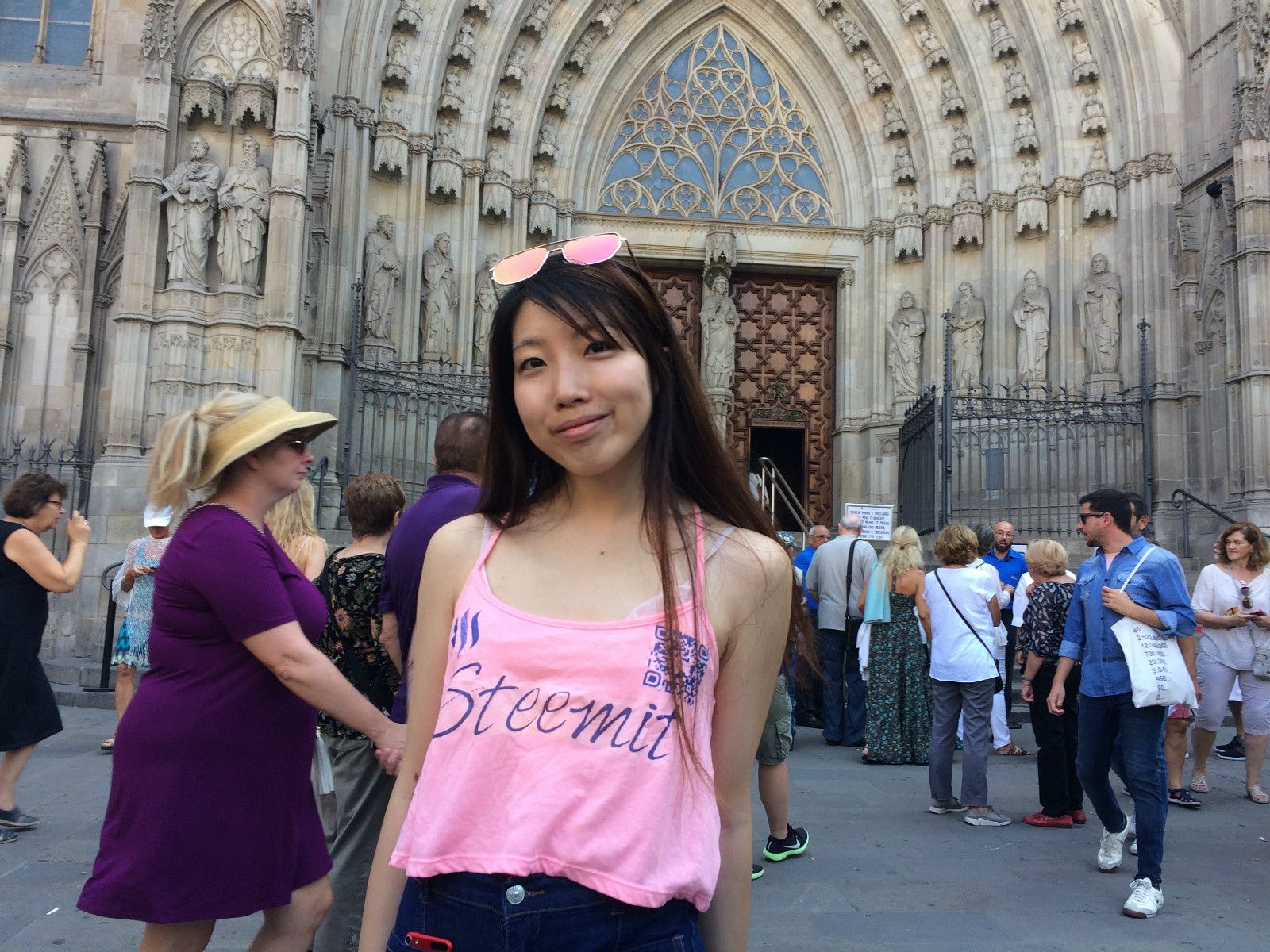 When I saw liflorence's post in South France, I realize how I missed South Europe!
前一阵看了li 写的南法风情,对南欧甚是想念。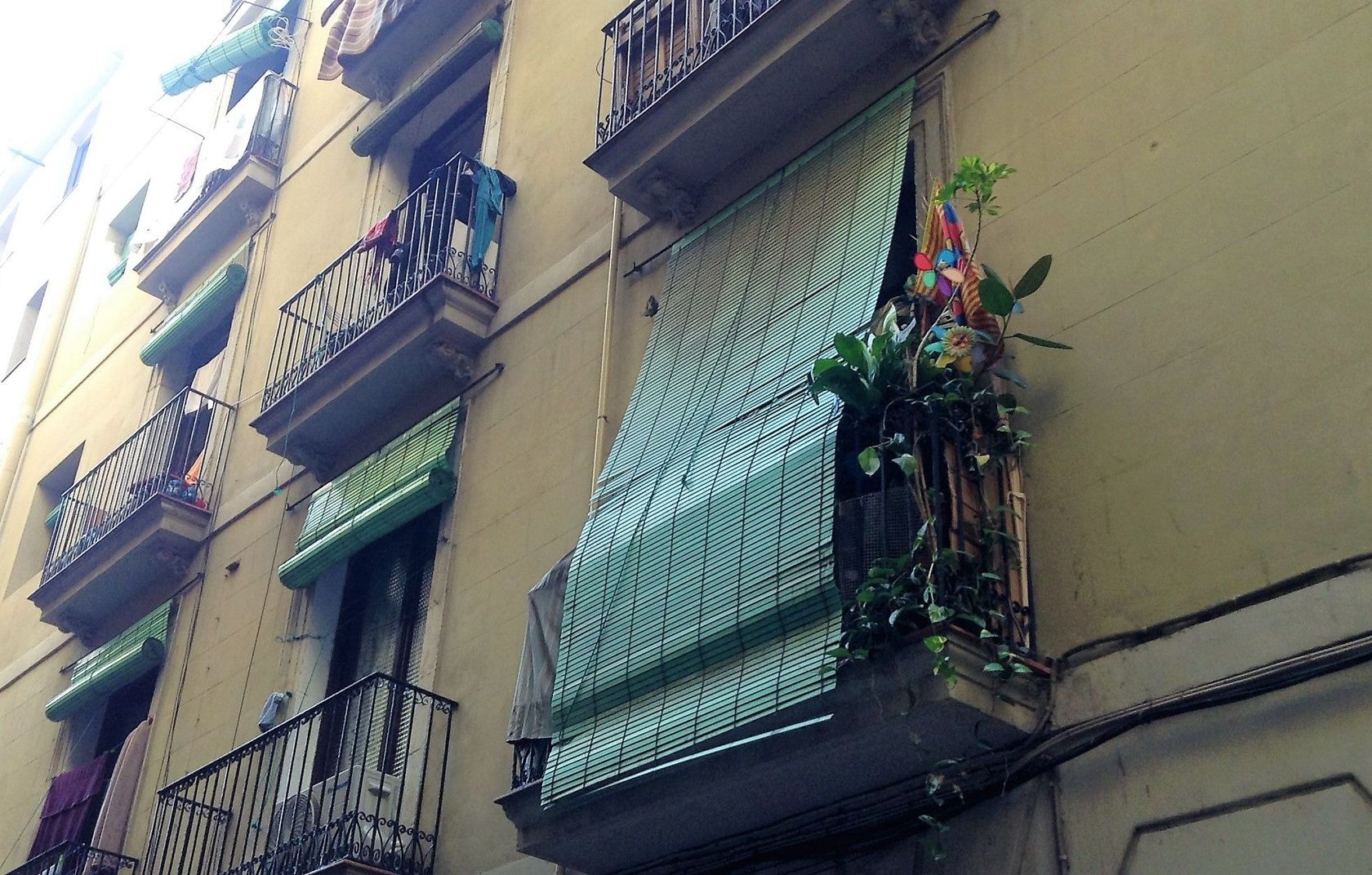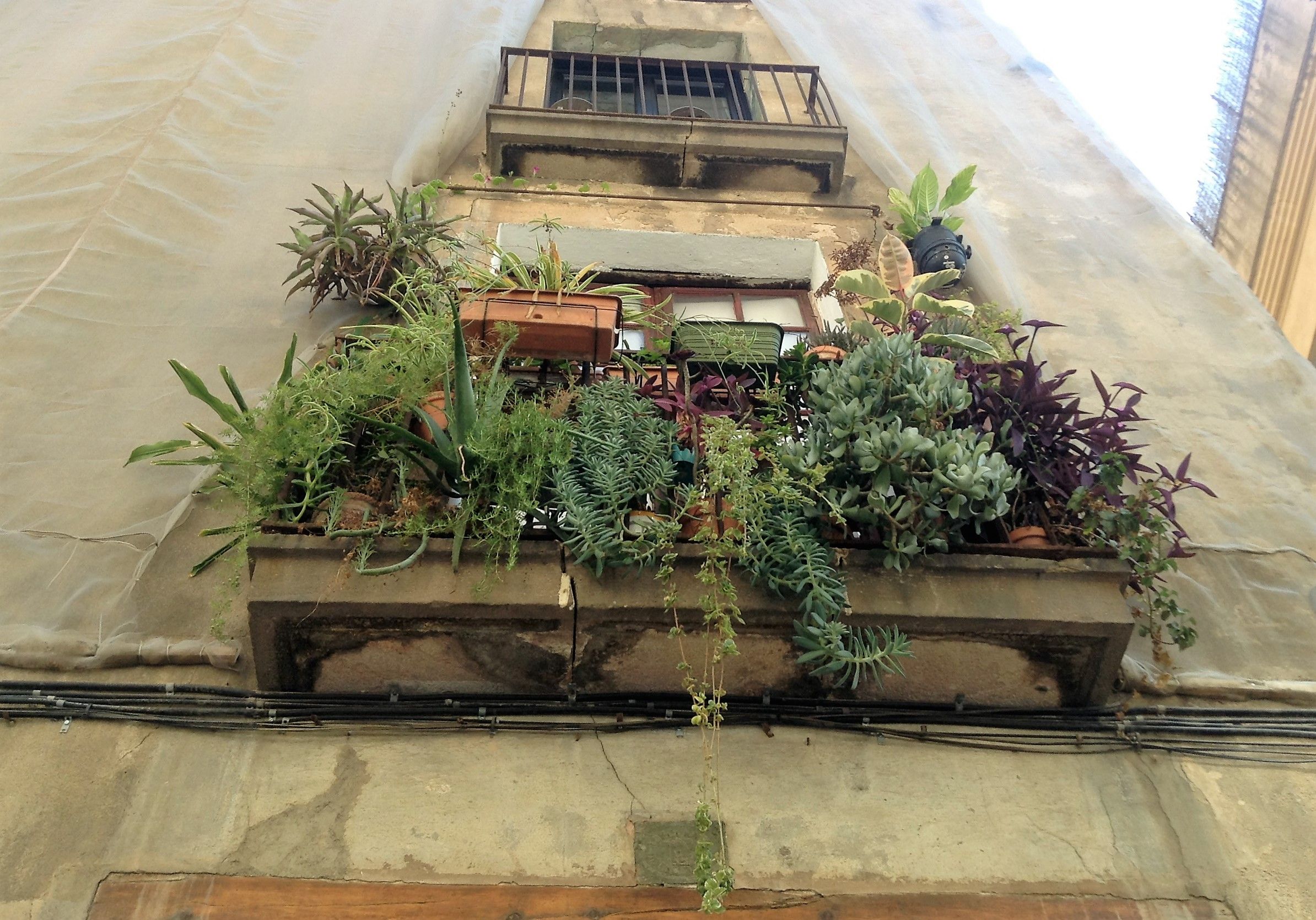 In love with the flowery balconies.
喜欢布满花花草草的阳台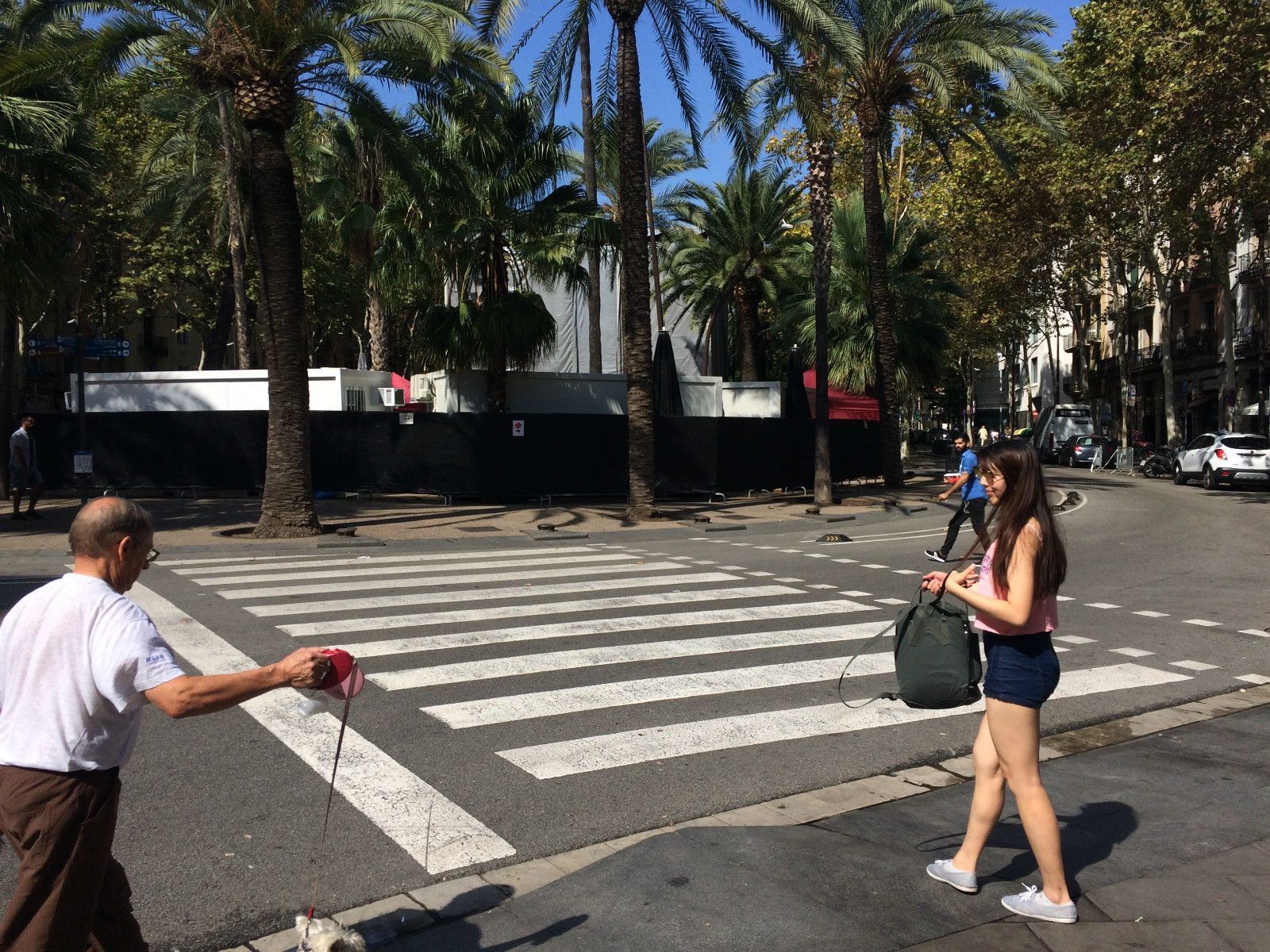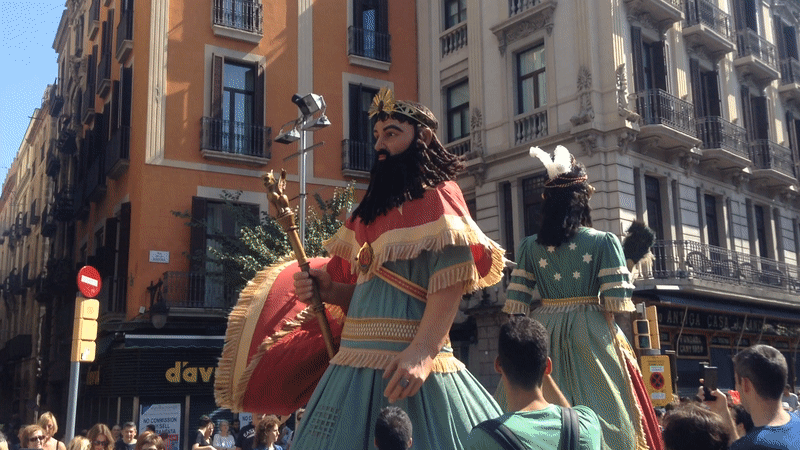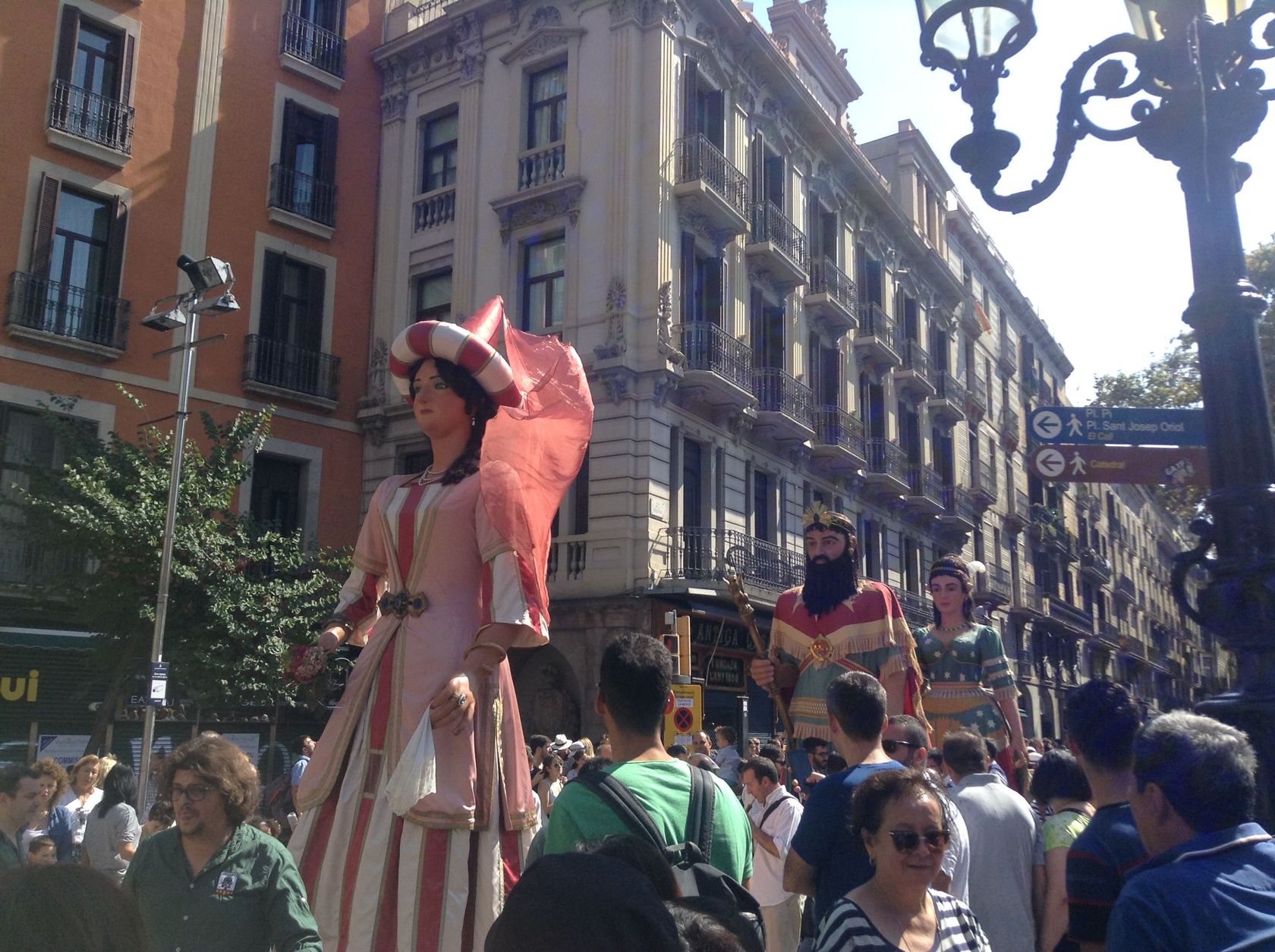 The Giants parade is a most popular event in La Mercè festival. Those huge giants can be found everywhere in the city of Barcelona. The figures are kings, queens or nobles dressed in traditional clothes. The Parade is often accompanied by percussion groups.
巨人游行是La Mercè节的重要项目。这几天在城市的很多街道都可以看到这些穿着民族服饰的巨人,通常他们是国王或者圣人的形象。通常伴随着敲击乐队。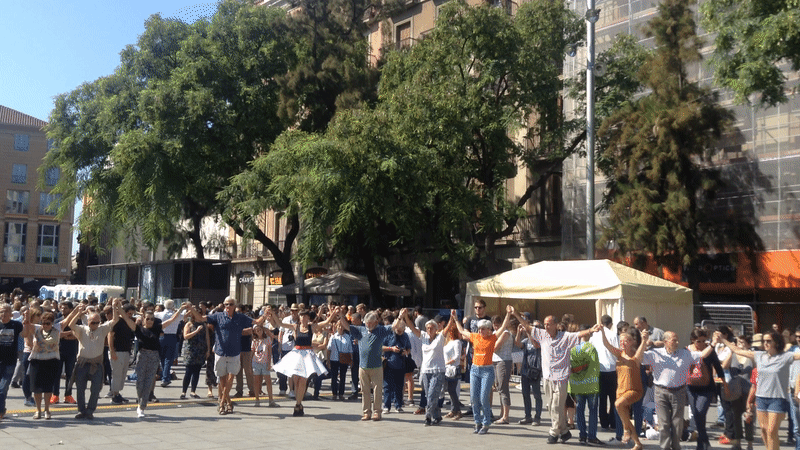 Sardana dance is a symbol of Catalan culture. The dance was developed from the Renaissance movement around 19th century. It's a sort of dance where people are dancing in the circle holding hands, during the dance sometimes people shout "Long live Catalunya!" to show their national pride.
Sardana舞是加泰罗尼亚文化的象征。 Sardana舞是从十九世纪的文艺复兴运动发展起来的。 人们在手牵手围成圈跳舞,有时还会大喊"加泰罗尼亚万岁"! 表现出自己的民族自豪感,下周是加泰罗尼亚的独立投票,最近政治有点敏感。
I met an old friend, Anna, who failed to teach me how to pronounce the Spanish r in the famous Las Ramblas. Anna introduced her favorite drink Horchata de chufa to me. It's a cold drink originated in Valencia, prepared with water , sugar and groundnuts, plus cinnamon and the skin of a lemon. I loved it and am going to drink more today. If you ever come to Valencia or in Catalonia, give it a try.
巴塞罗那女孩安娜是我的老朋友,今天她向我介绍了她最喜爱的饮料Horchata de chufa。这是一种源于瓦伦西亚的冷饮。用水,糖和花生,加肉桂和柠檬制成。 我很喜欢喝,有点像杏仁露很清新。 如果你来到瓦伦西亚或加泰罗尼亚,不妨试一试。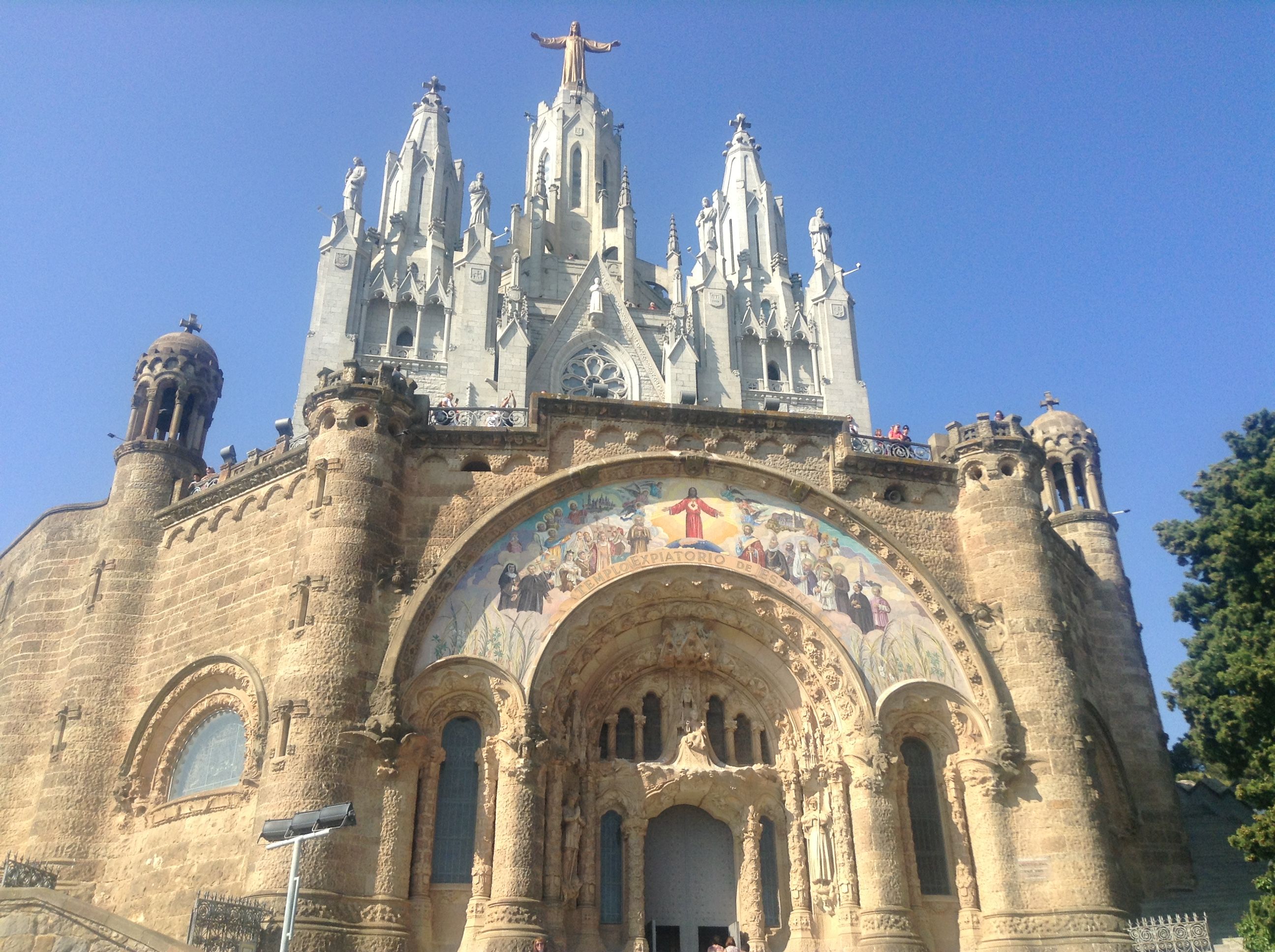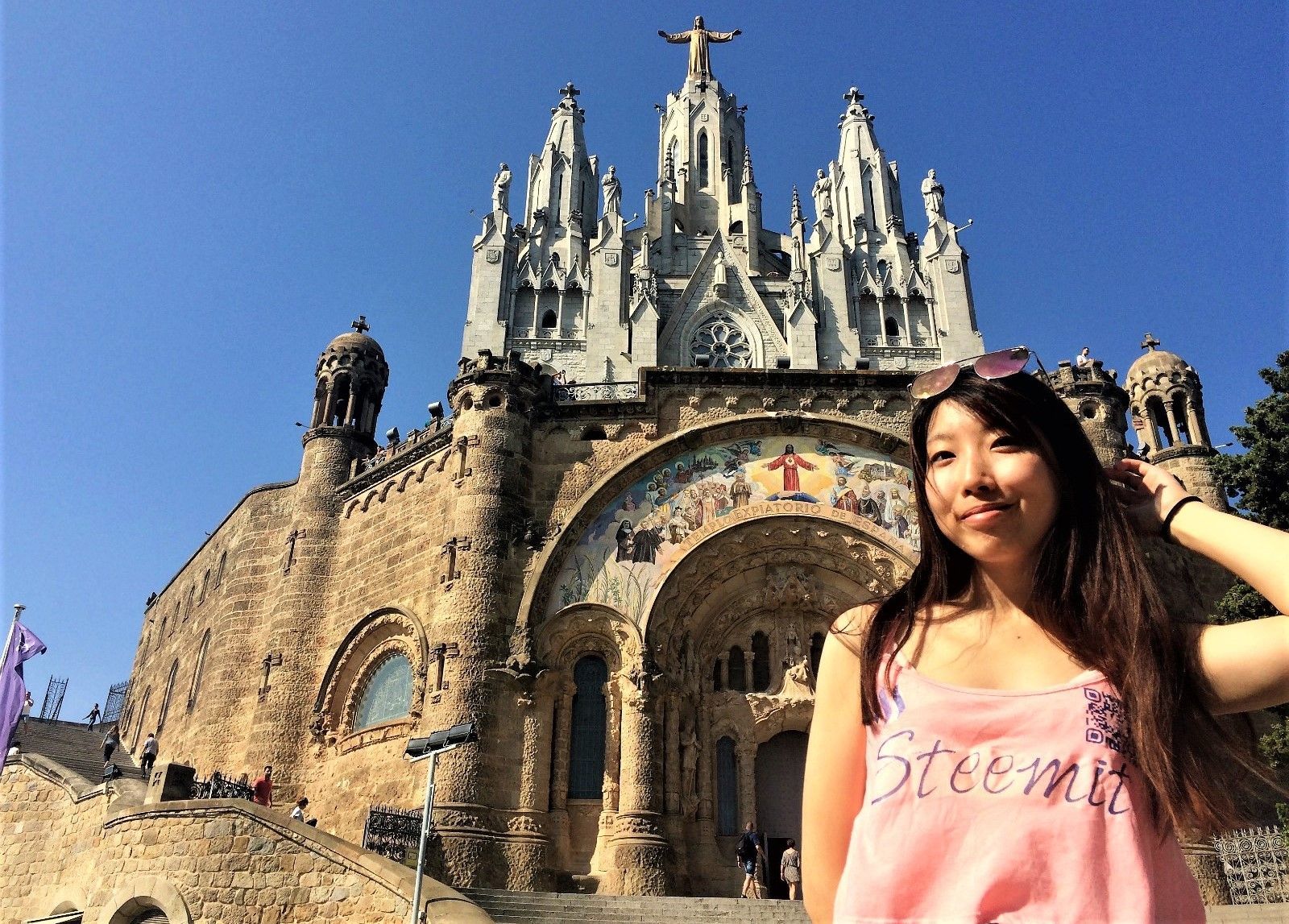 Temple de Sagrat Cor, which reminds me of Sacre Coeur in Paris. Some people say it's Barcelona's version of Sacre Coeur plus Brazil's Christ the Redeemer. The church architecture is remarkable, with two different tones of chapels one another.
这座位于山顶的大教堂让我想起了巴黎的圣心大教堂。 也有人说这是圣心大教堂加里约热内卢基督像的巴塞罗那版结合体。教堂有两个截然不同的风格组成,很有特色。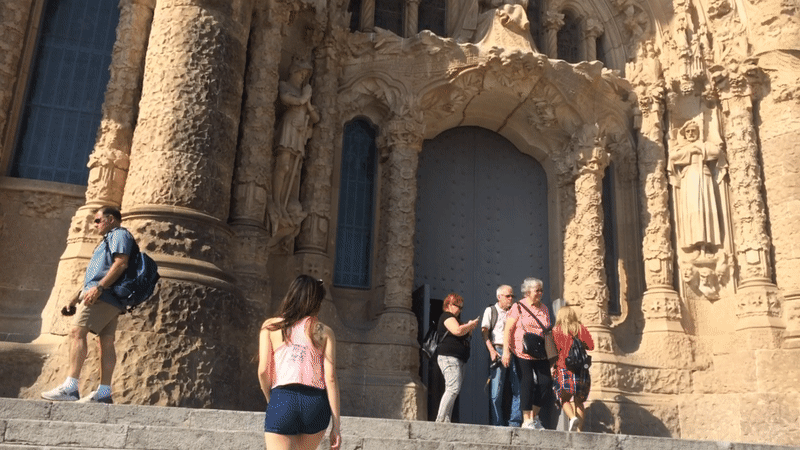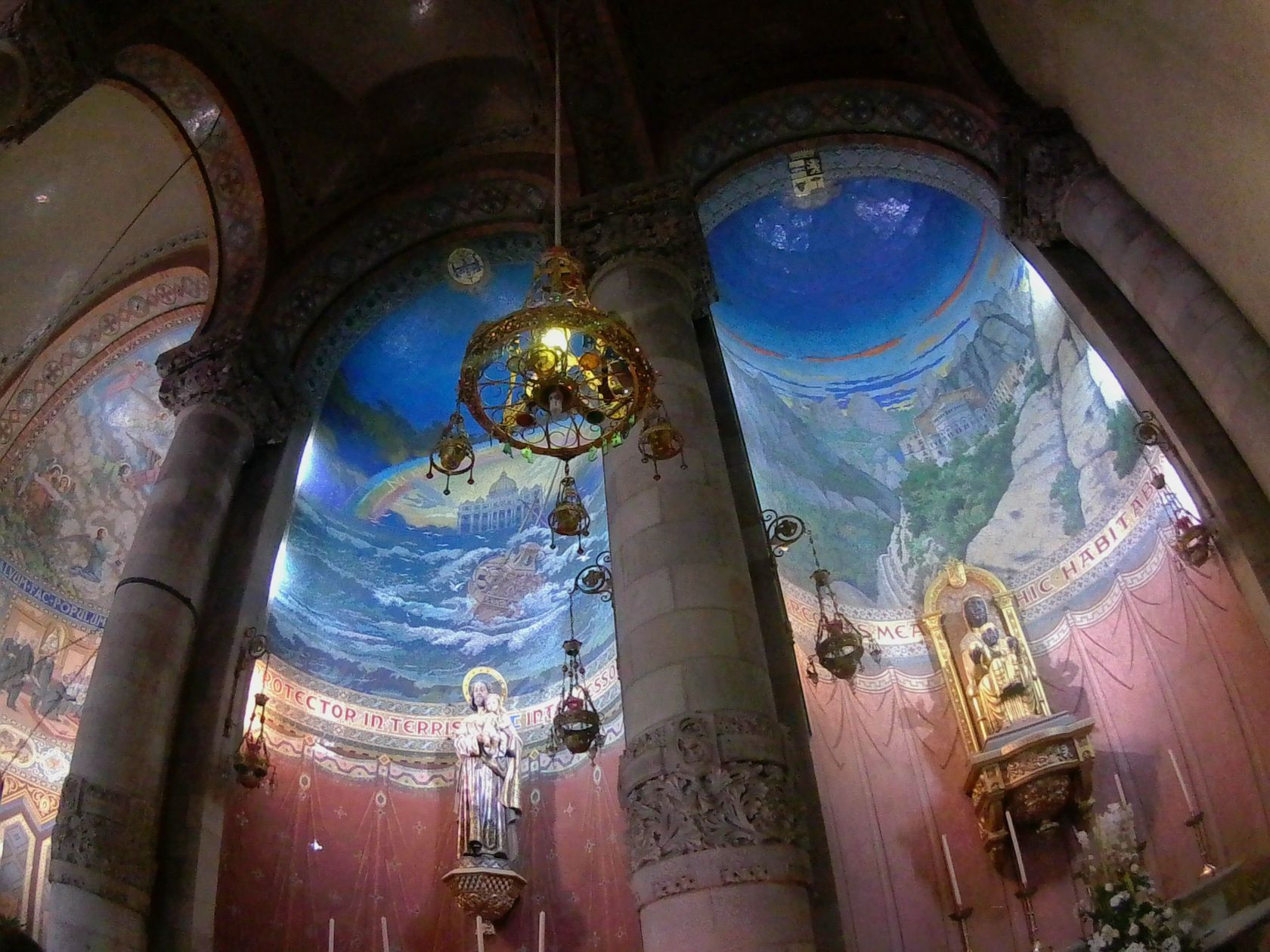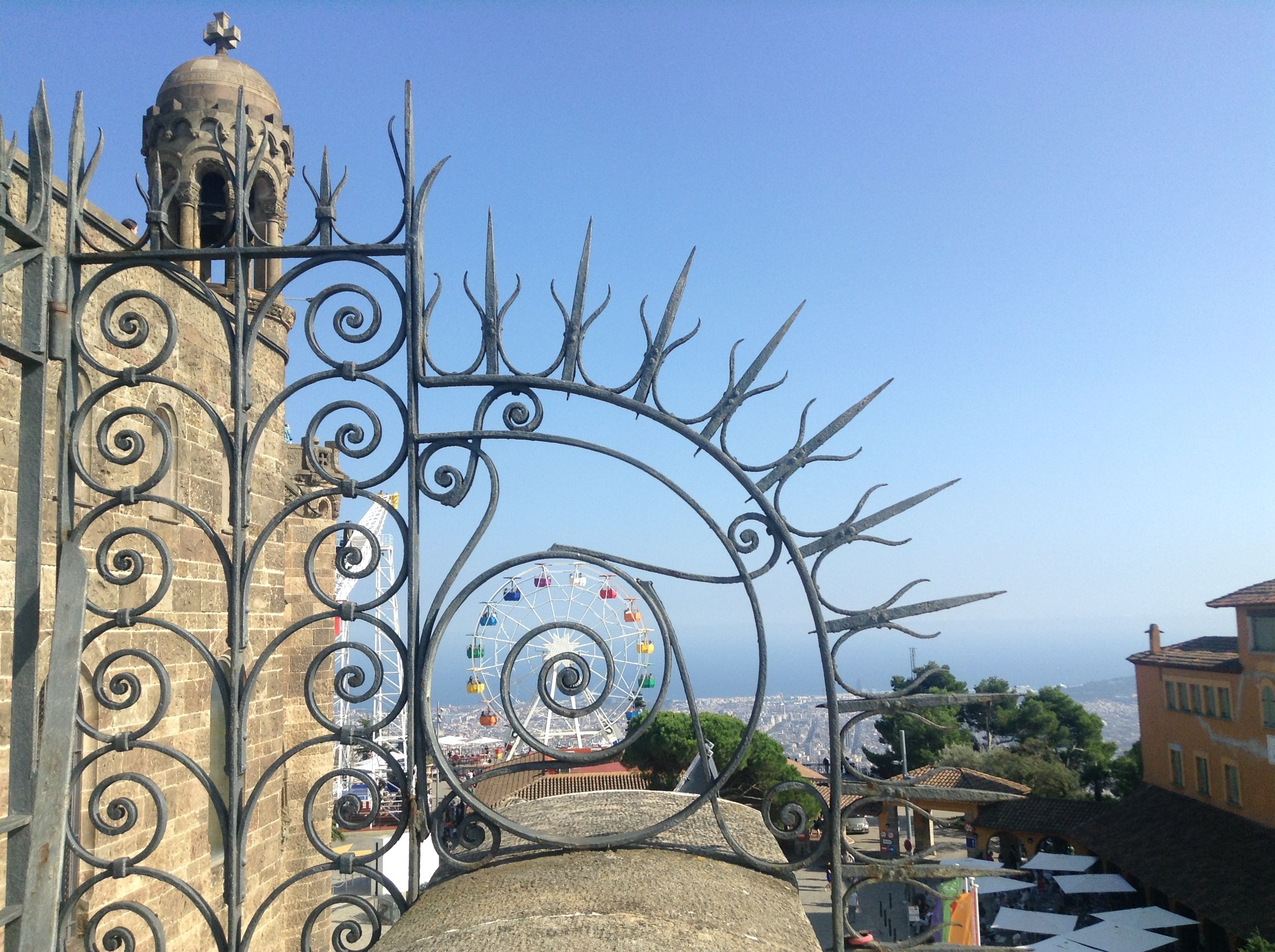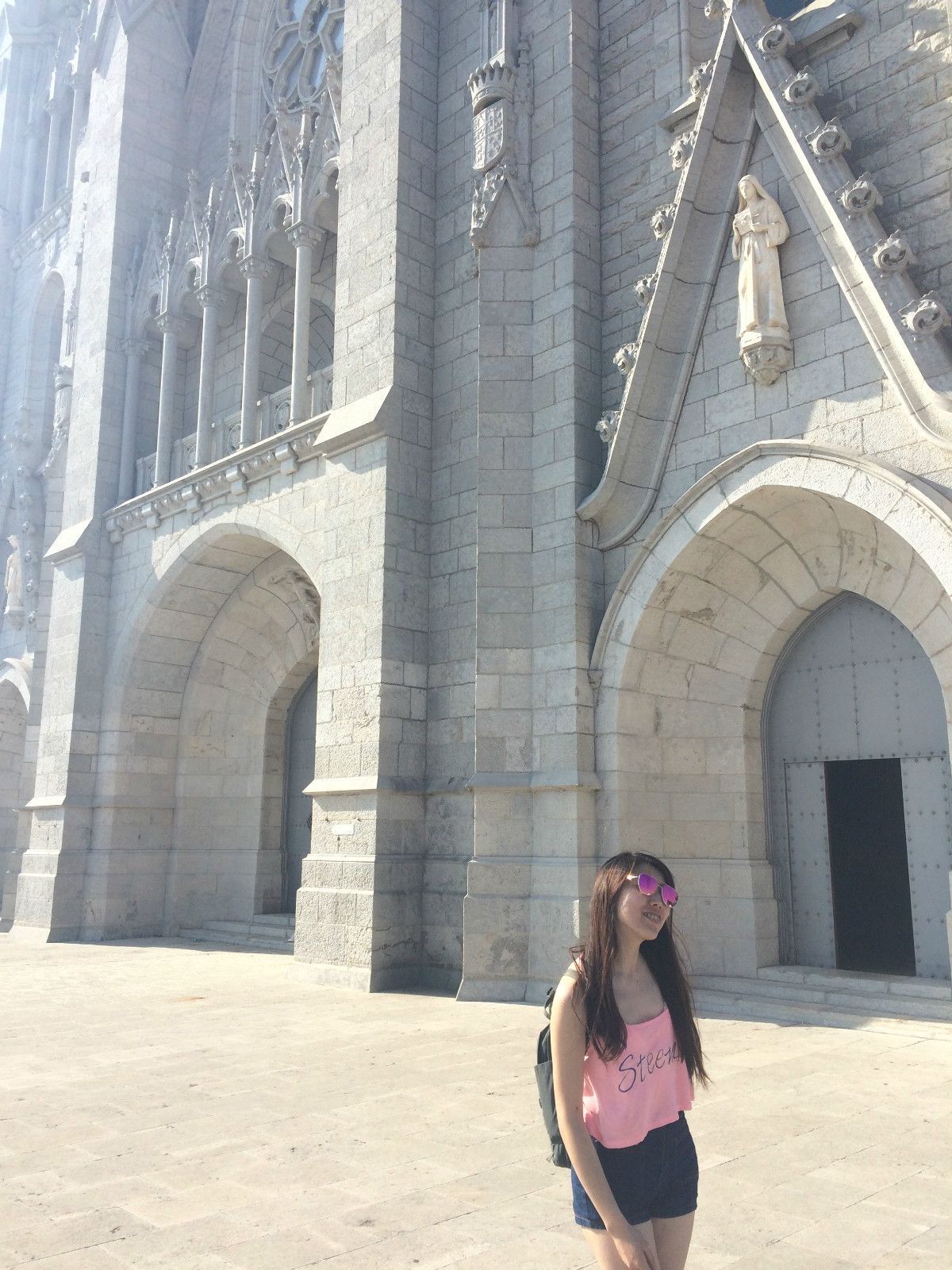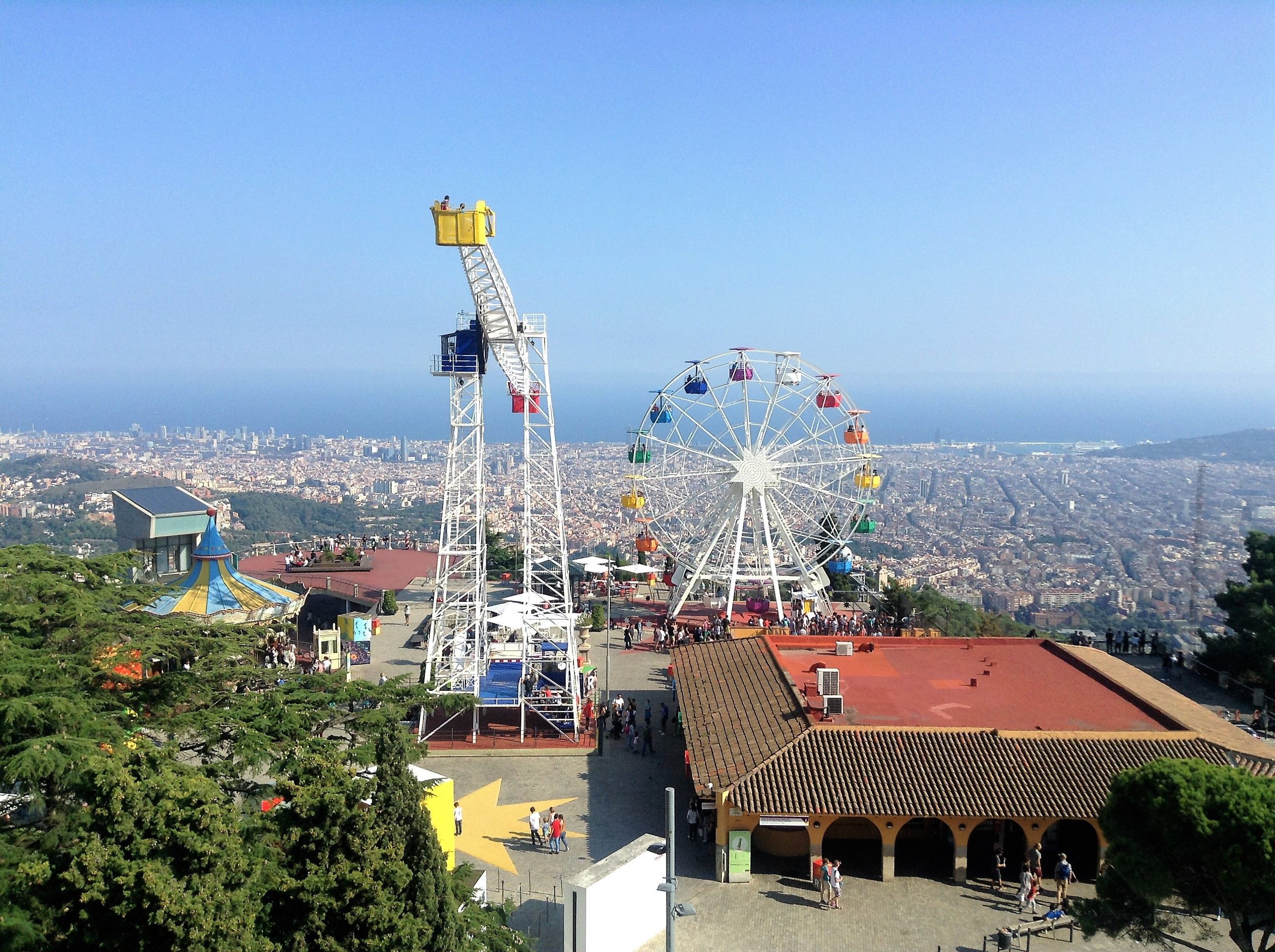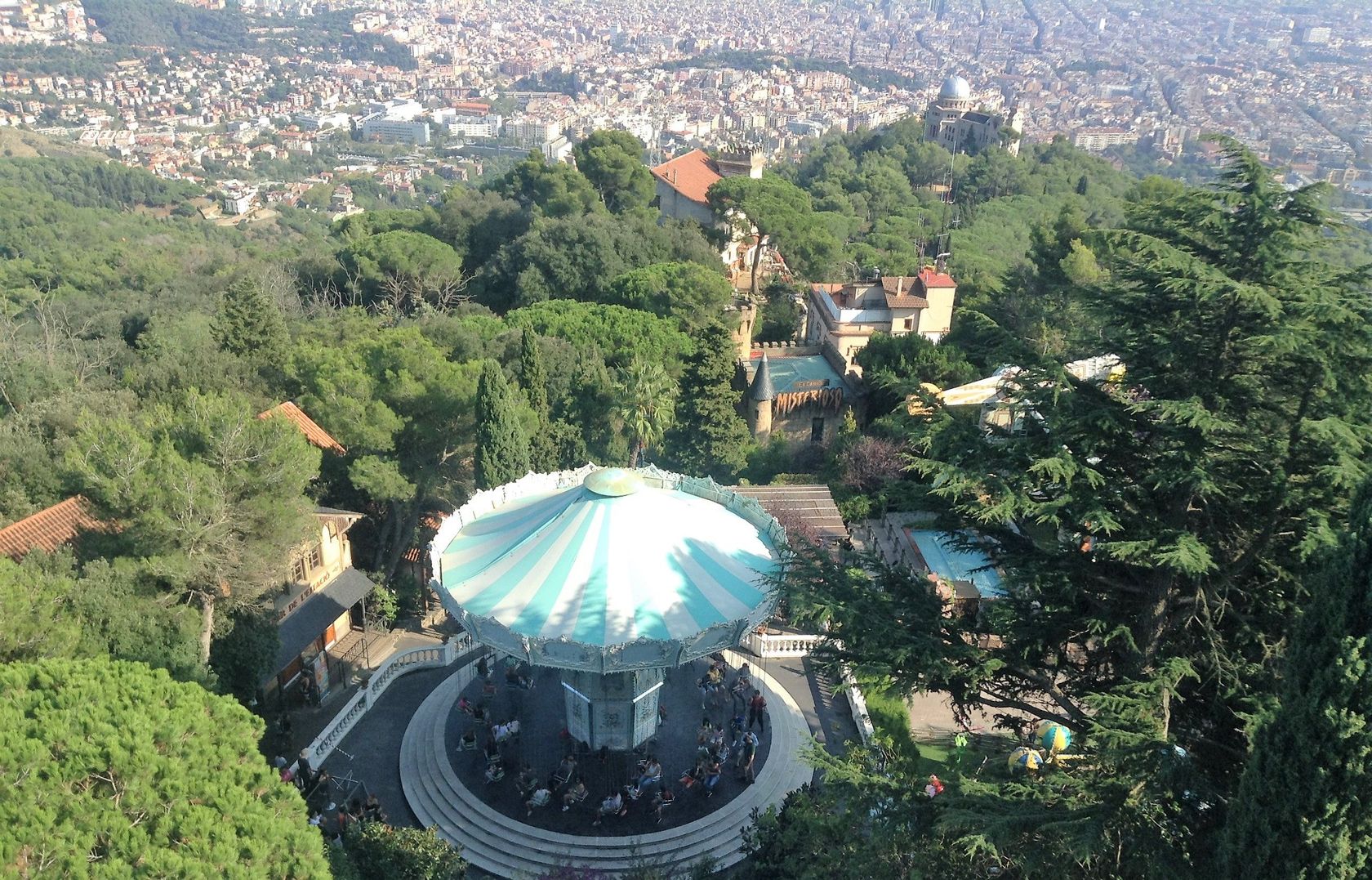 Temple de Sagrat Cor overlooks the city, and also an amusement park right below, which some might find odd but I think it was quite cool.
从这里可以看到巴萨罗那的全景,教堂对面有一个小型的游乐场,有人觉得这组合很诡异,不过我觉得还是挺酷的。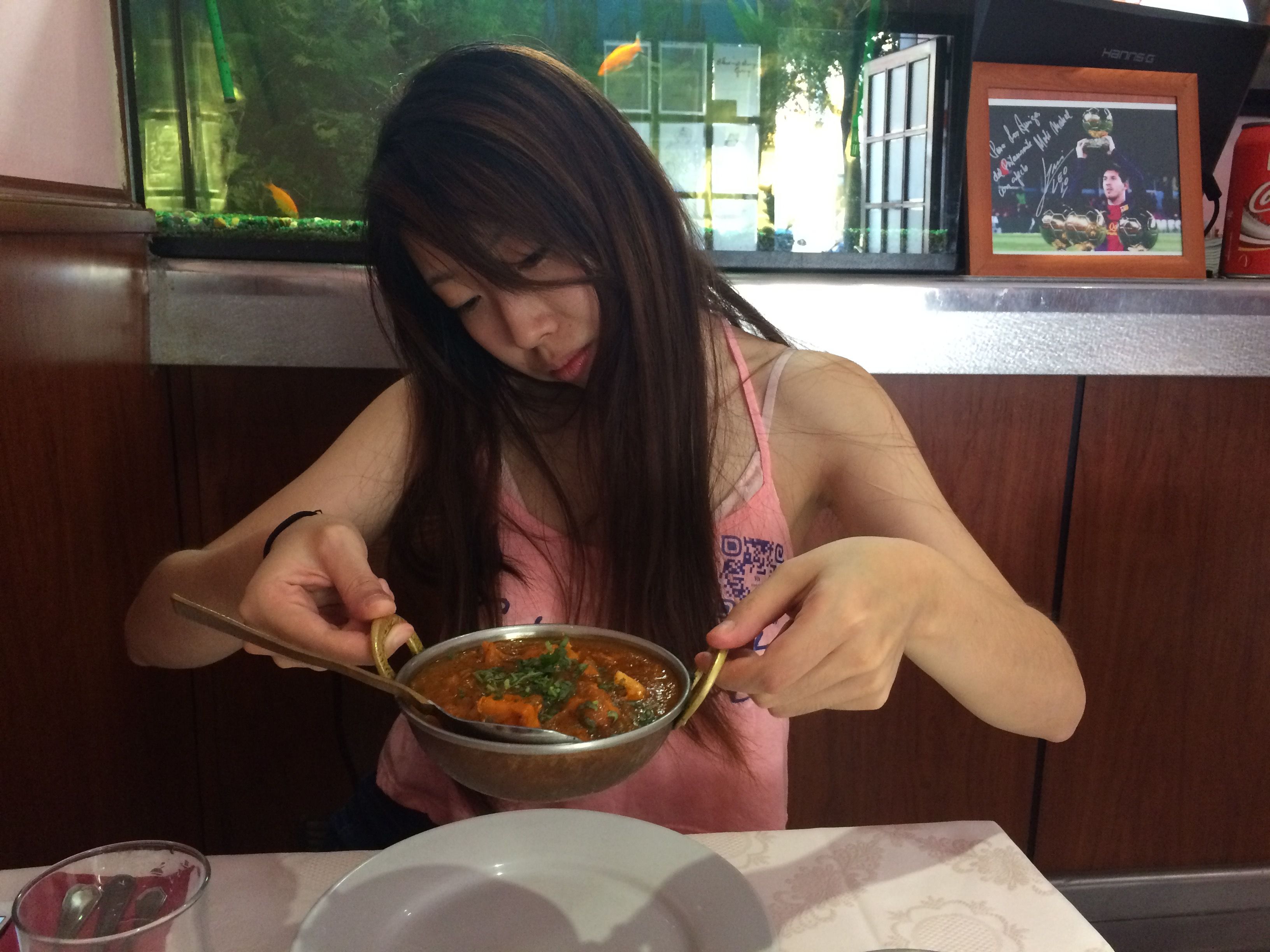 Today I don't eat paella, but chicken vindaloo, was that Messi in the background?
今天不吃Tapas,也不吃海鲜饭,吃了印度菜,哈哈。背景好像是梅西照啊!
@JoyTheWanderer's Barcelona trip, to be continued.

Thanks for reading.