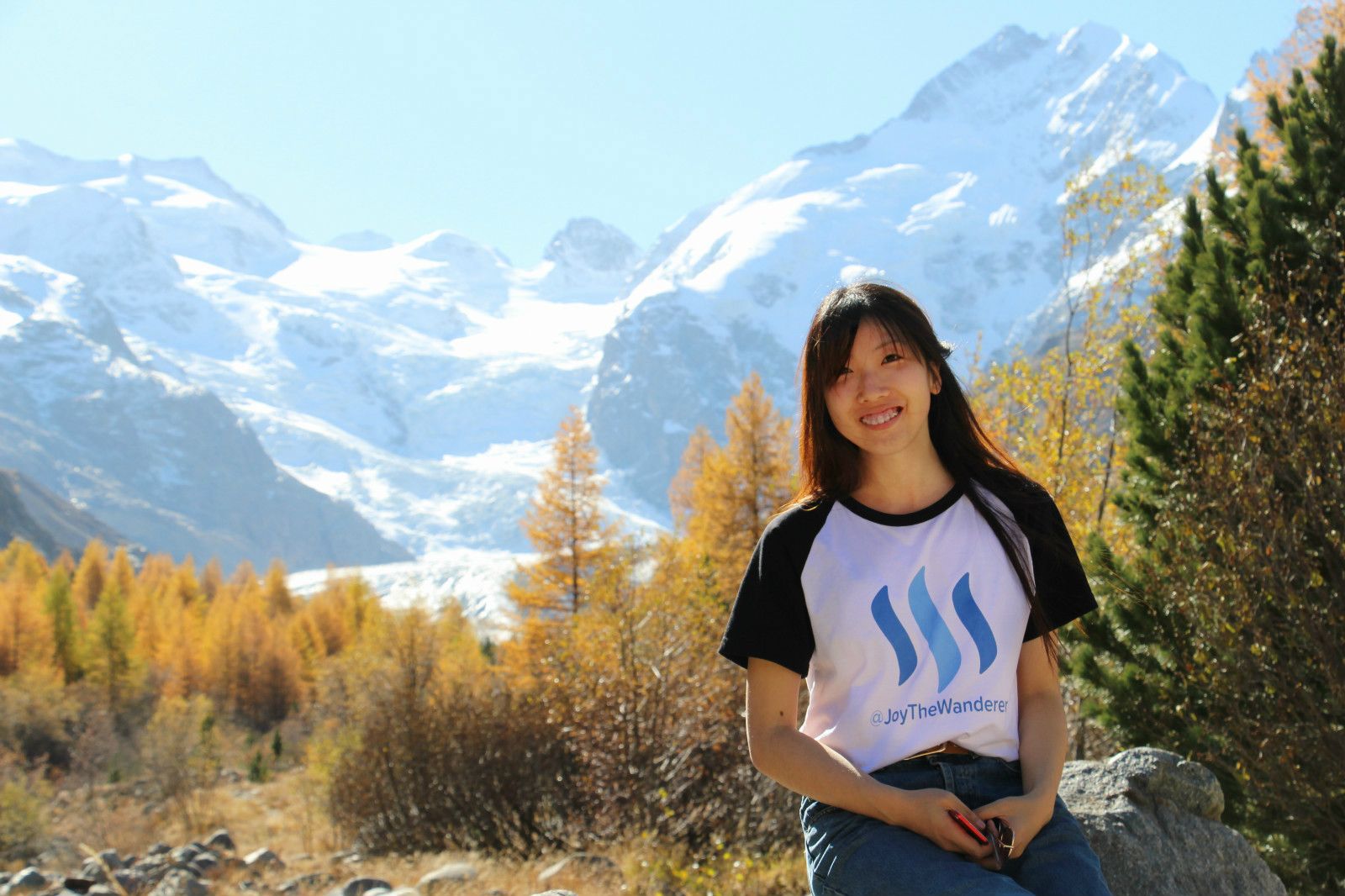 You don't need to travel far to the East Coast of the States for the Indian Summer), a term used for describing a sunny and clear autumn season with temperatures above normal. Normally the Indian summer lasts from mid-September to the first snowfall. In Belgium, there doesn't exist such a wonderful period of the year. Thought it only occurs somewhere Northern America, I was surprised to find it also in the Swiss Engadine.
To get to the the receding Morteratsch Glacier, @liflorence and I trekked through the Pontresina Valley for around one hour. Along the Morteratsch glacier trail, we absolutely enjoyed the best autumn colors. The area is also great for hiking and saunas if you are interested in other activities.
我一直有个想法,想去北美体验阳光明媚的秋季。 人家的秋天,从9月中旬到第一场降雪都是晴朗好天气。看这北美的朋友们晒那里的秋色,觉得那才叫金秋时节啊。 在比利时,秋天通常都是阴阴郁郁。 我一直以为这样的暖秋只有在北美有,这次去瑞士发现瑞士Pontresina地区的秋天也特别美。

去冰川的路上,我和在Pontresina山谷徒步了约一个小时。 沿路也发觉了最好的秋色。 这个地区也适合远足和桑拿,有时间的话可以多待几天。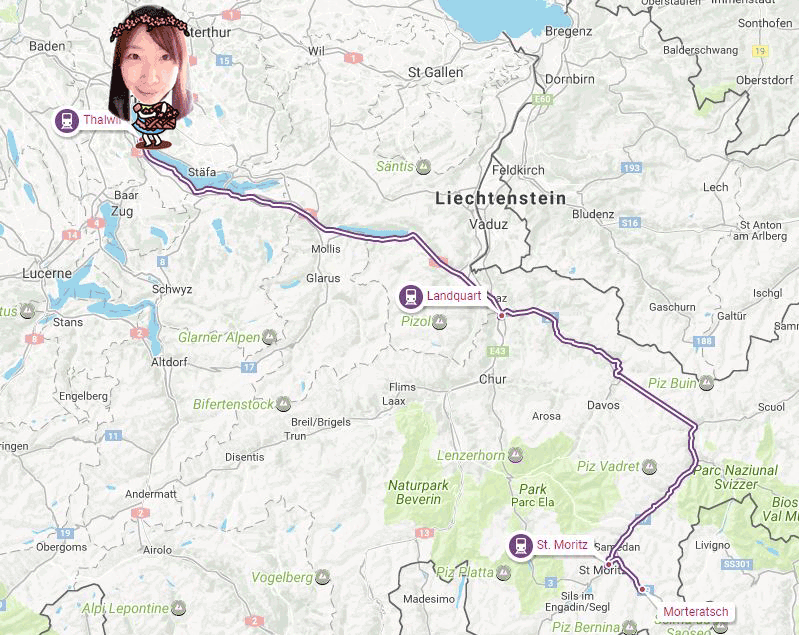 To get to Morteratsch, the closest train station from Pontresina Valley, we had to switch twice the train from Thalwil. The journey was in total around 4 hours. If you can get up early, it is manageable for a day trip from Zurich area, otherwise consider take an accommodation in Pontresina area.
从Li住的Thalwil到离山谷最近的火车站Morteratsch,我们转了两次火车。,旅程总共约4小时。 如果可以早点出发,那么可以从苏黎世地区进行一日游,否则在Pontresina地区住宿几晚其实也很不错。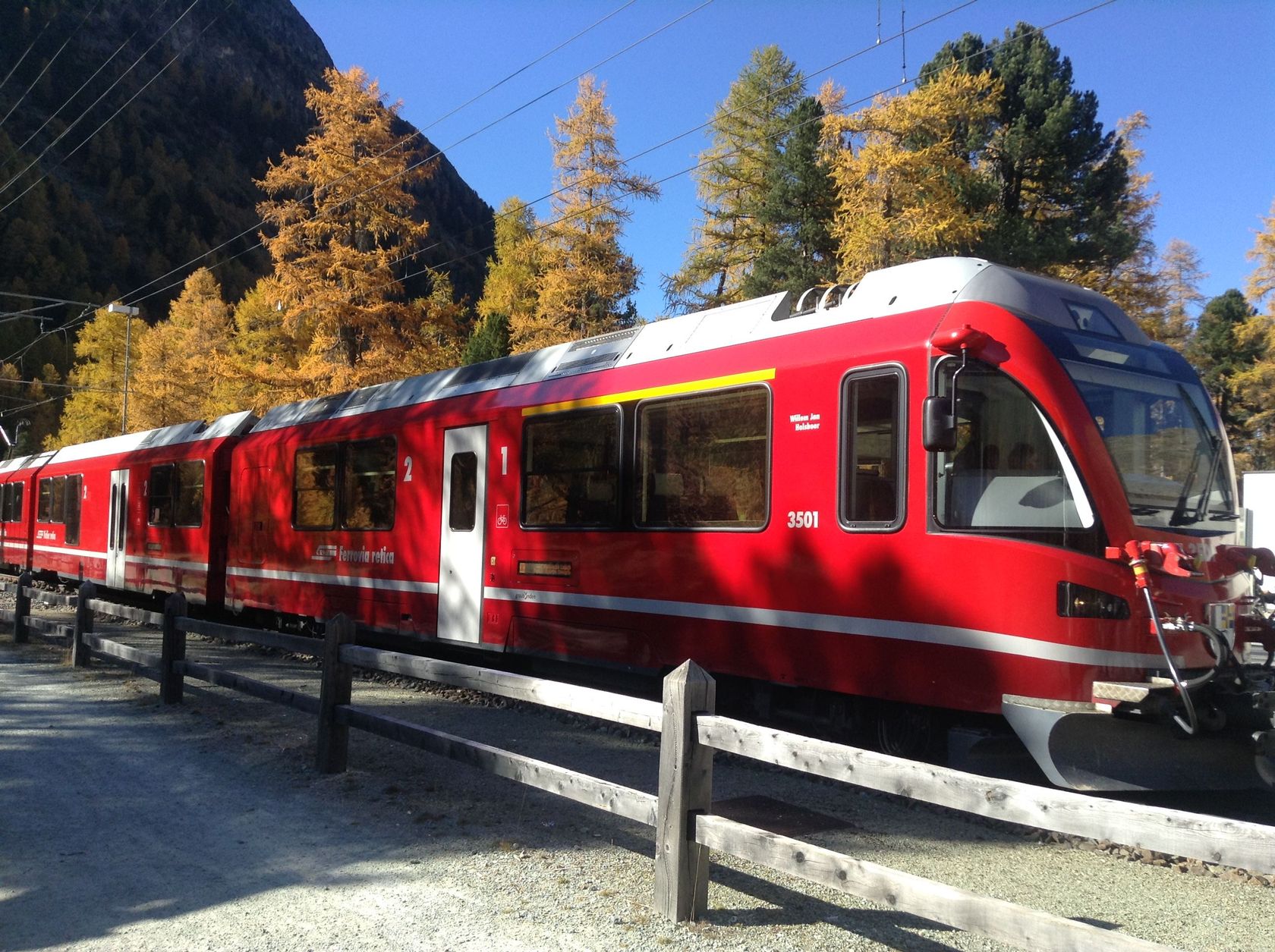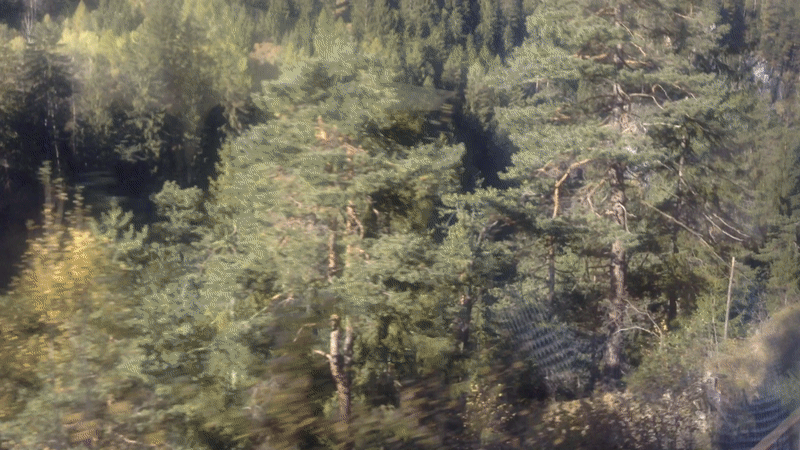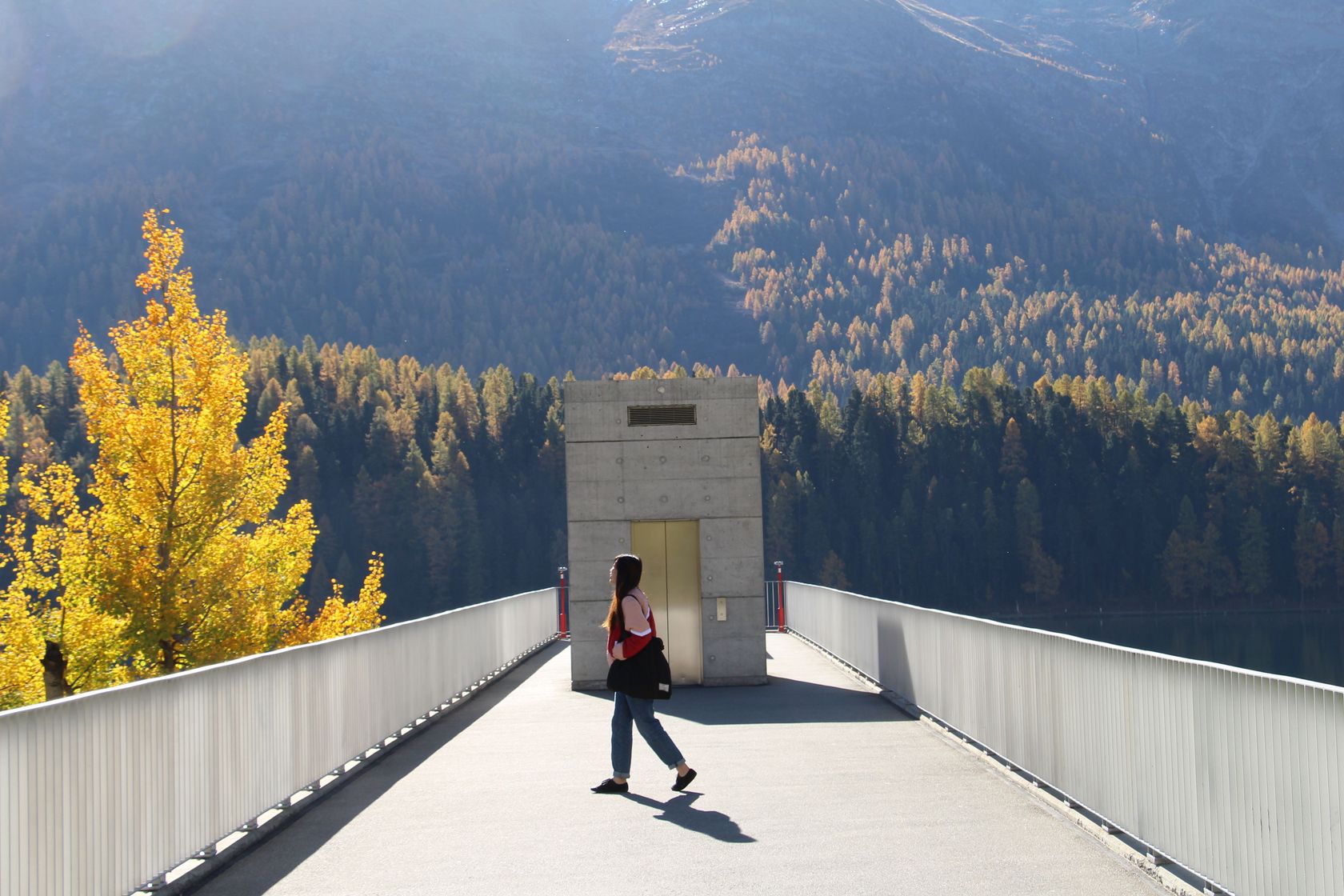 We had a short stopover at St Moritz where you take a look at the beautiful St Moritz lake just next to the station. The view near the lake was just stunning.
由于转车,我们在圣莫里茨站短暂停留,在火车站附近可以看到美丽的圣莫里茨湖。 靠近湖边的迷蒙秋色真是令人惊叹啊。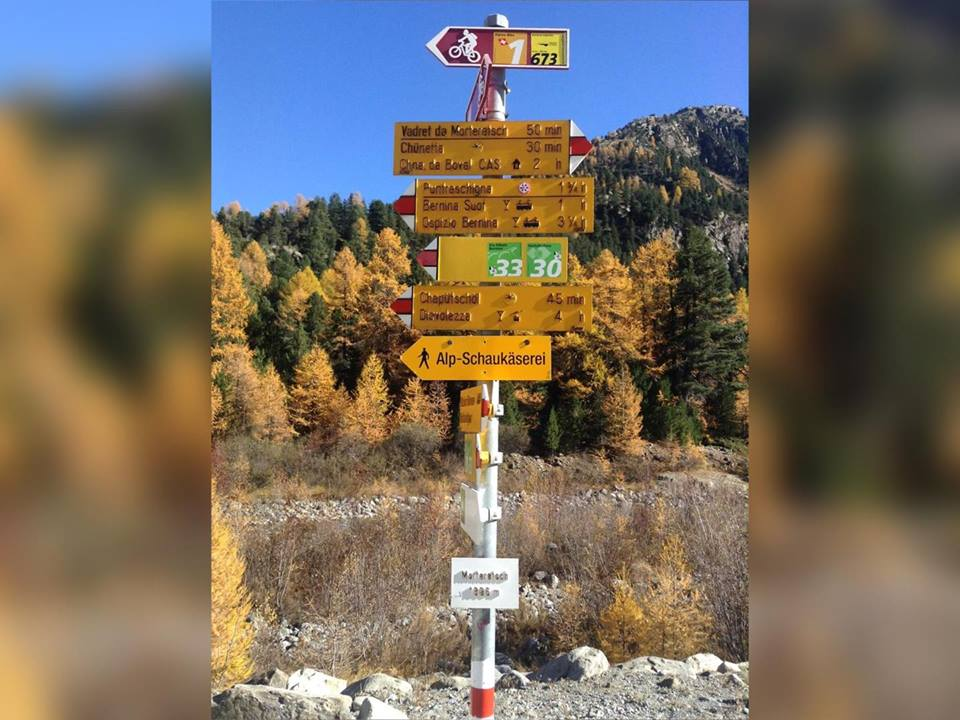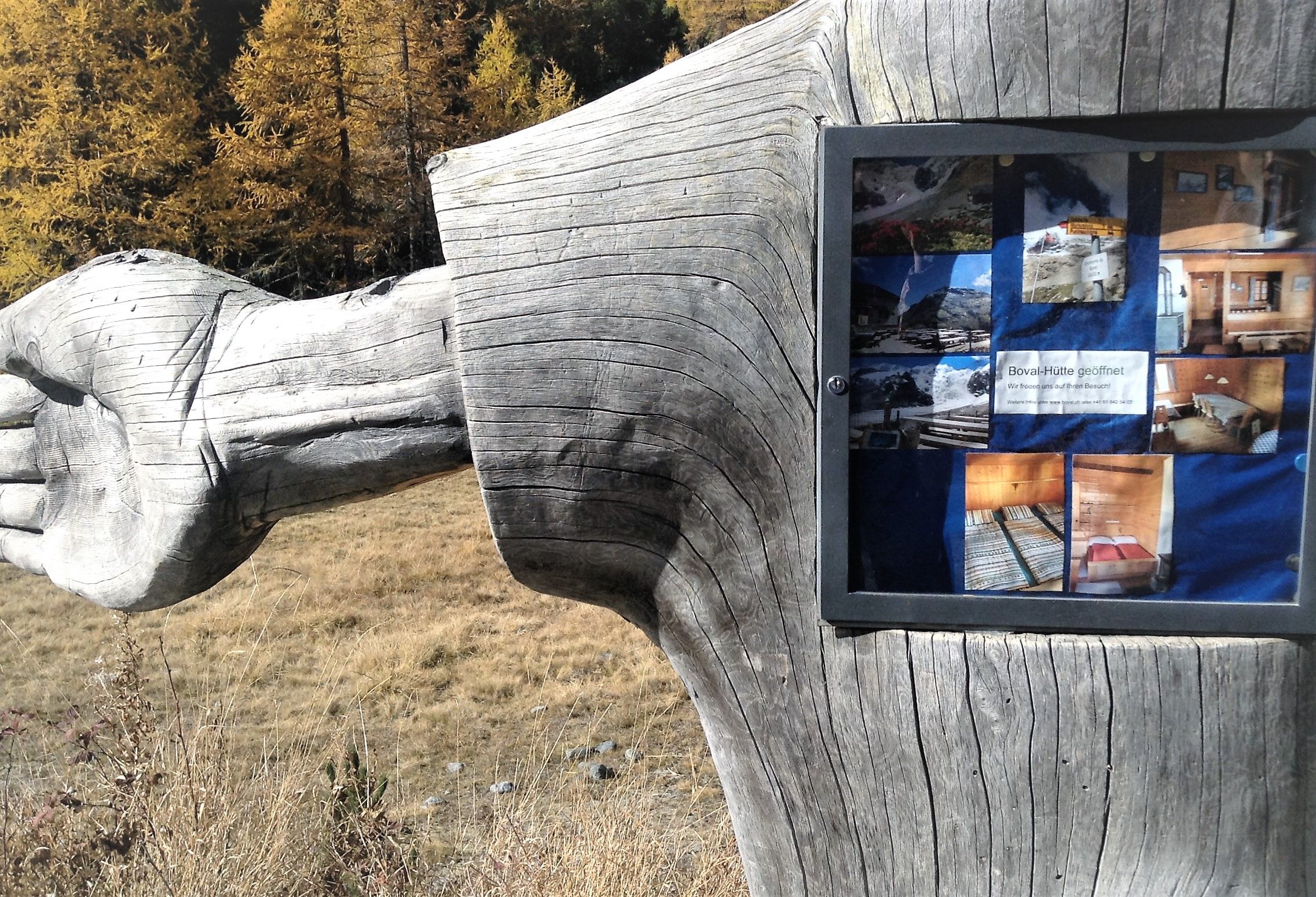 Who says Switzerland has to be expensive? Actually except for the mountain resorts, there are also many other cheaper accommodation options, such as those simpler mountain huts that exist in many mountain area in Switzerland. @liflorence is an expert on this, if you plan to travel in Switzerland, feel free to reach her here.
谁说瑞士一定就是昂贵一定得住度假村?我注意到了在Morteratsch火车站附近有一些民宿类的小广告。Li告诉我其实在瑞士很多山上有一些简单的山间小木屋,游客少,性价比又高,还可以享受到不同的文化体验。大家如果去瑞士玩,想体验一些冷门定制旅游路线,欢迎向她咨询。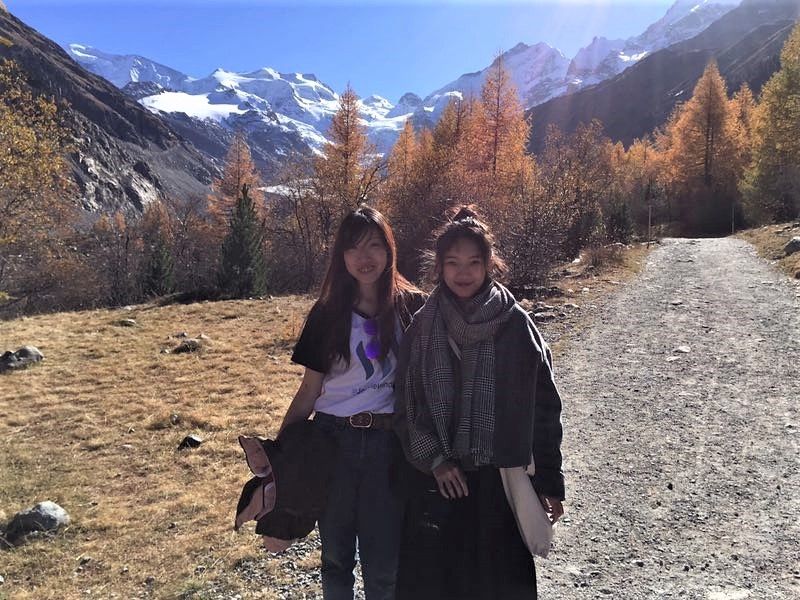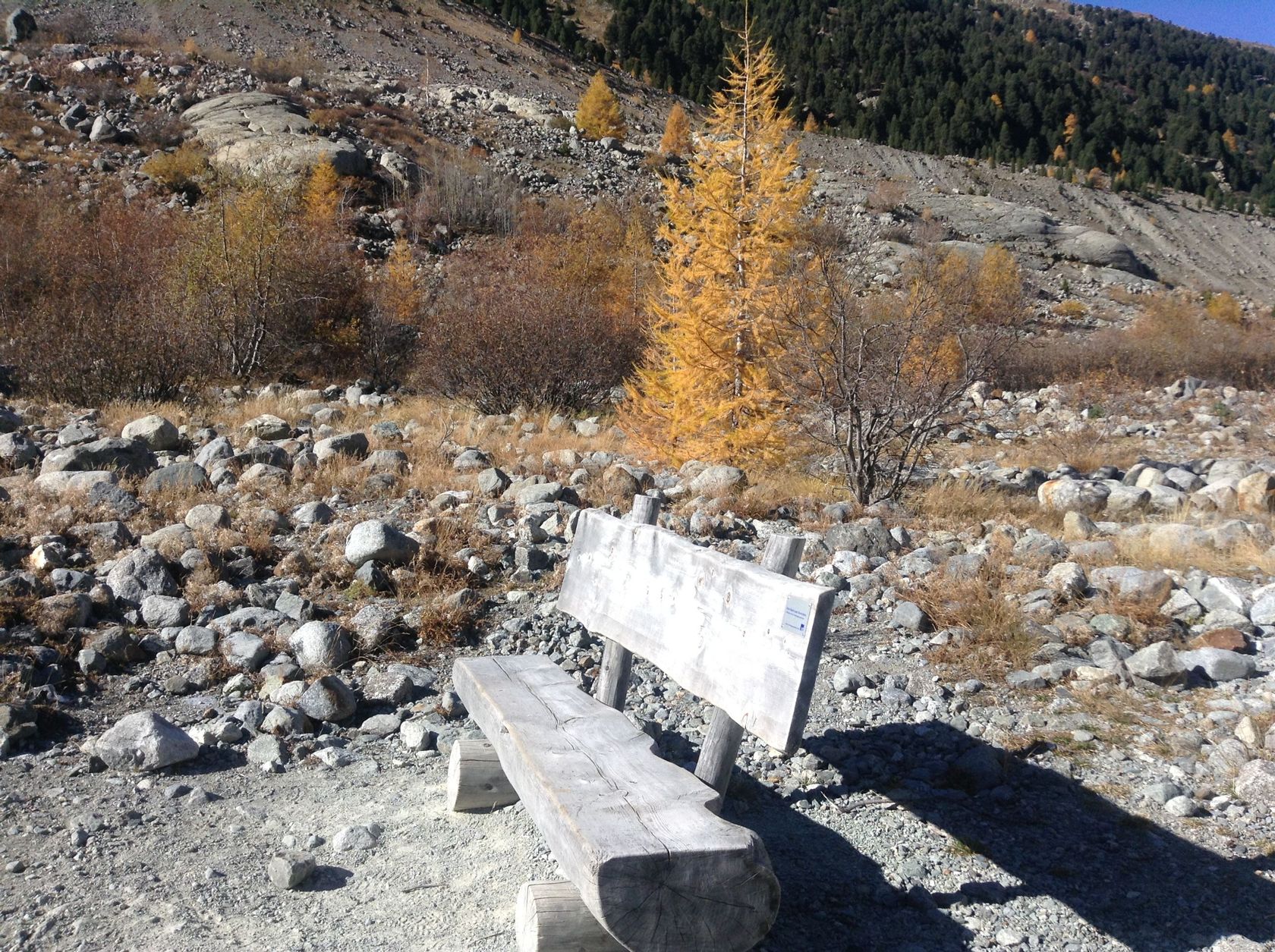 Loved this piece of wildness here in the valley. Pure nature.
山谷的风景不加修饰,狂野美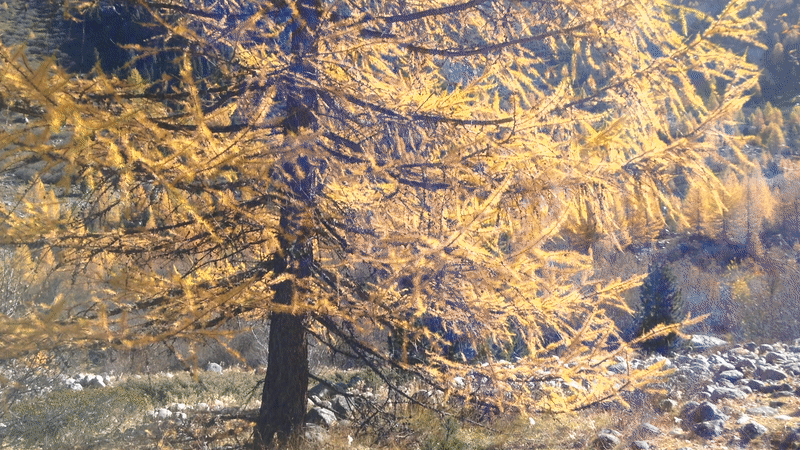 Little stream along the valley
山间的溪流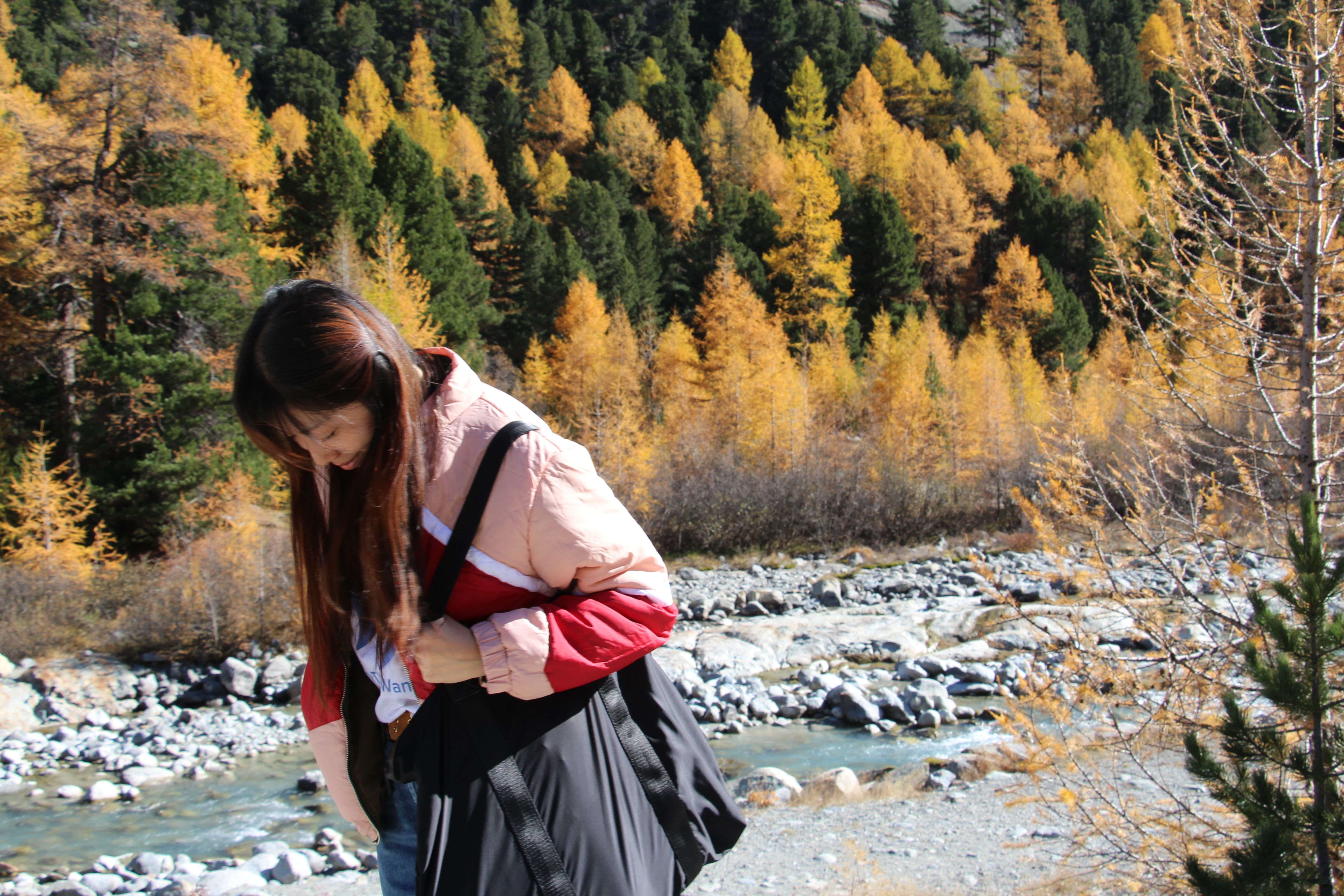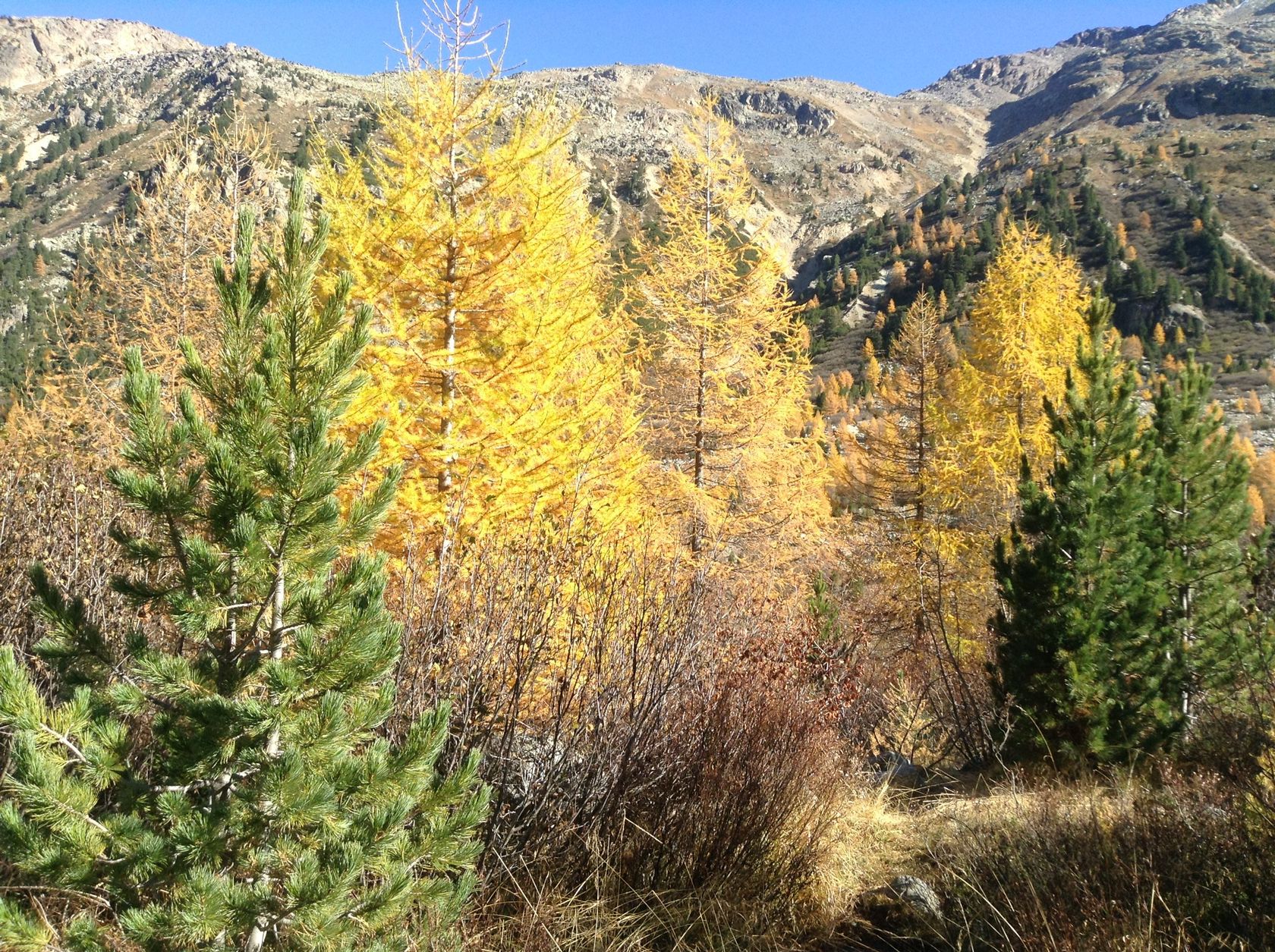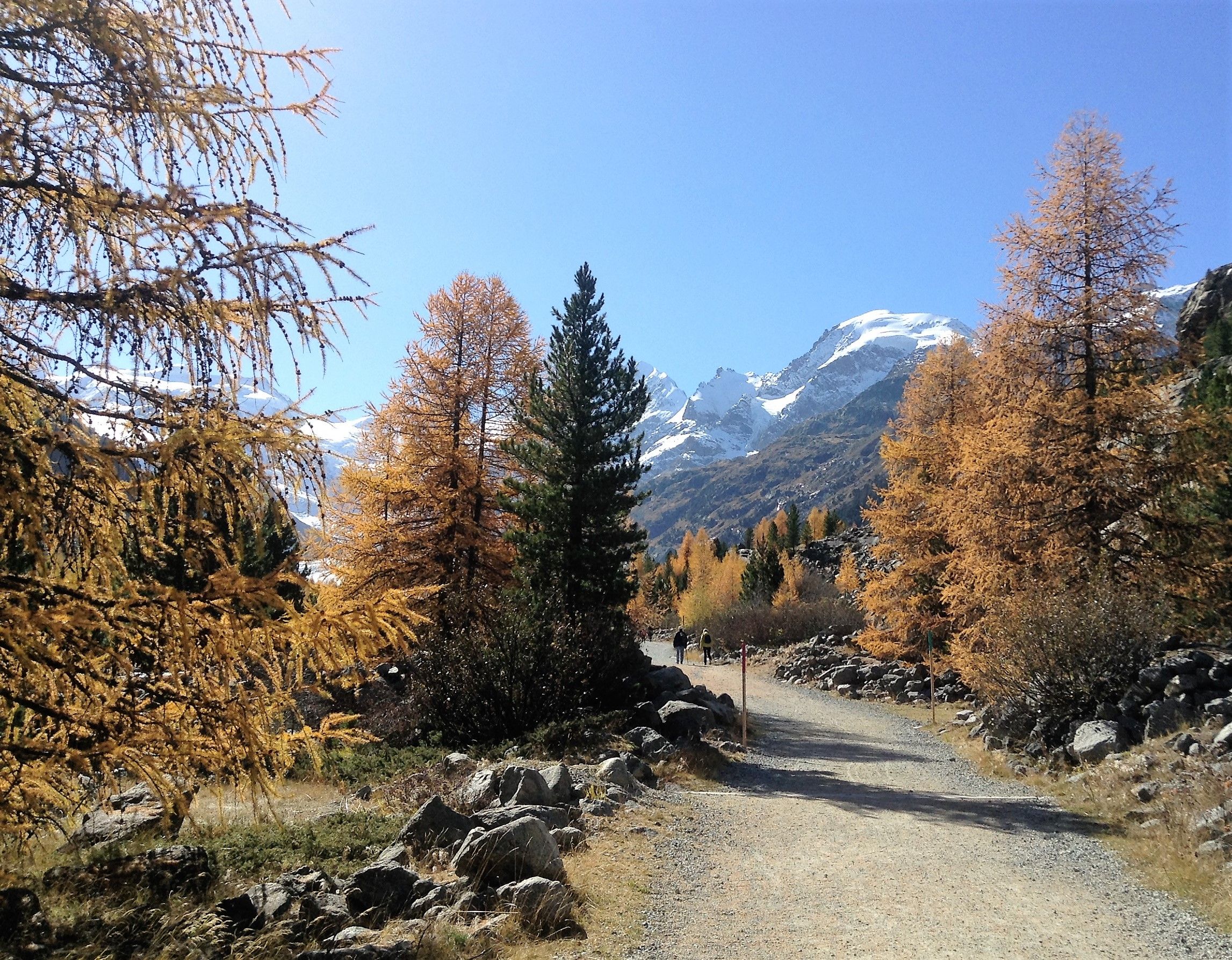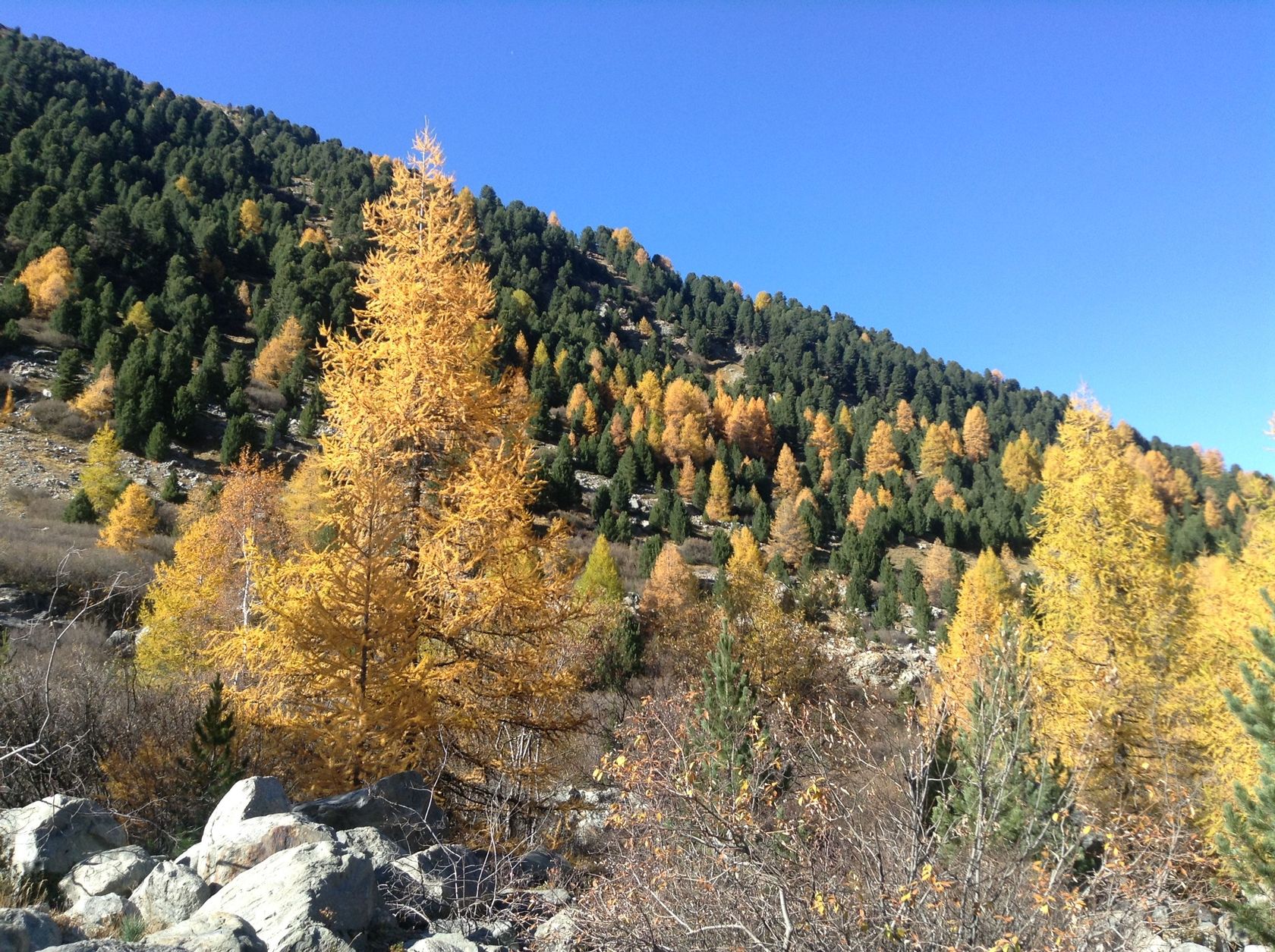 It was a timeless and beautiful journey through the valley. There can not be any better time to visit Pontresina than in the autumn. Many locals say that Morteratsch in the autumn time is one of the most beautiful in Switzerland. I can see it is totally true. The colours in the valley were so warm and vibrant. Here you can enjoy the real beauty of the season.
许多当地人说,秋季的Morteratsch是瑞士最美的地方。 我现在完全知道他们为什么这么说。 山谷中的不同层次的颜色,由绿转黄的树,如此鲜艳和充满活力。 在这里,完全可以享受金秋时节的美。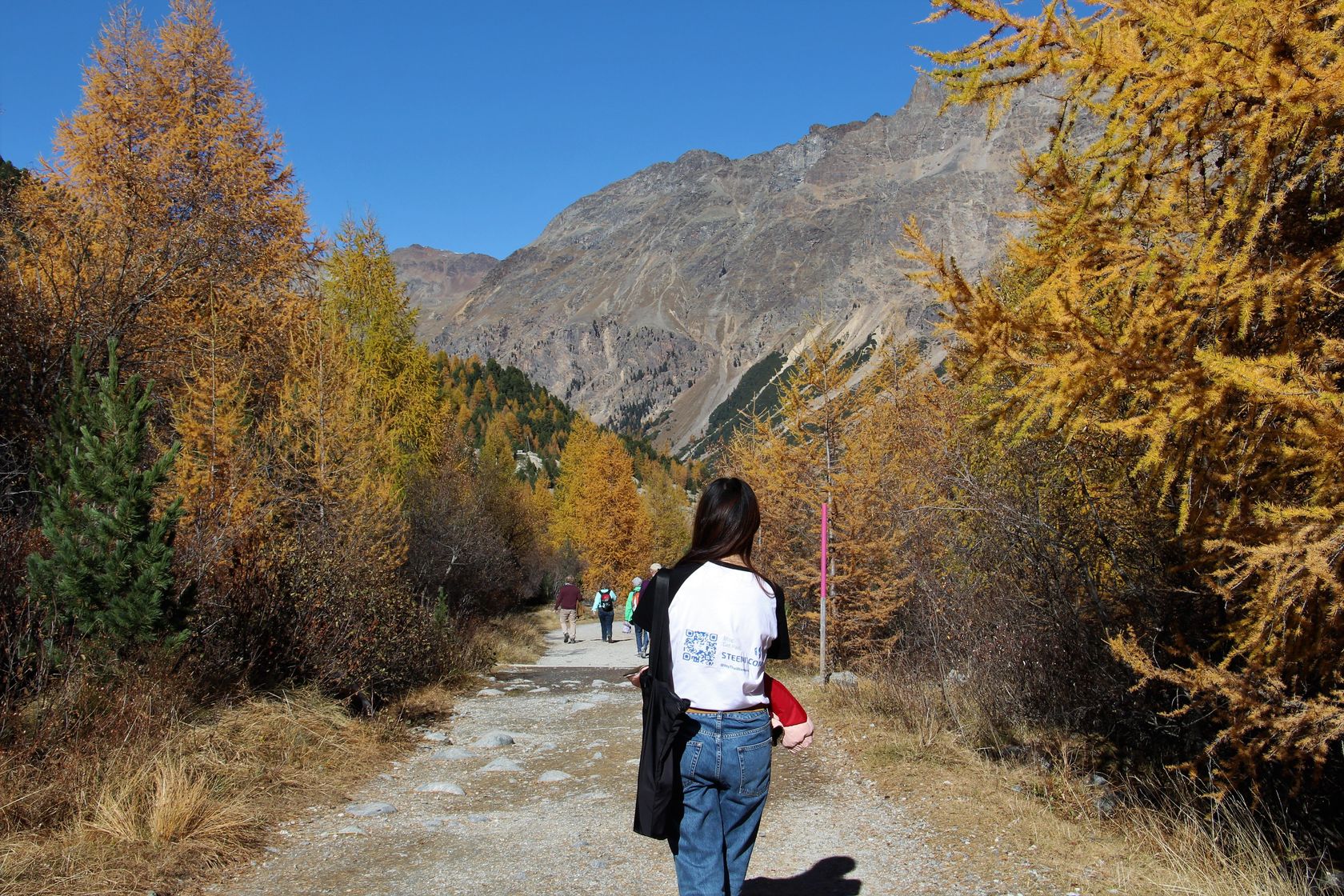 Shoutout to @liflorence for showing me this beautiful area.
Thanks Steemit friends for reading.
Joy's Swiss trip, to be continued.
谢谢 @liflorence 带我玩