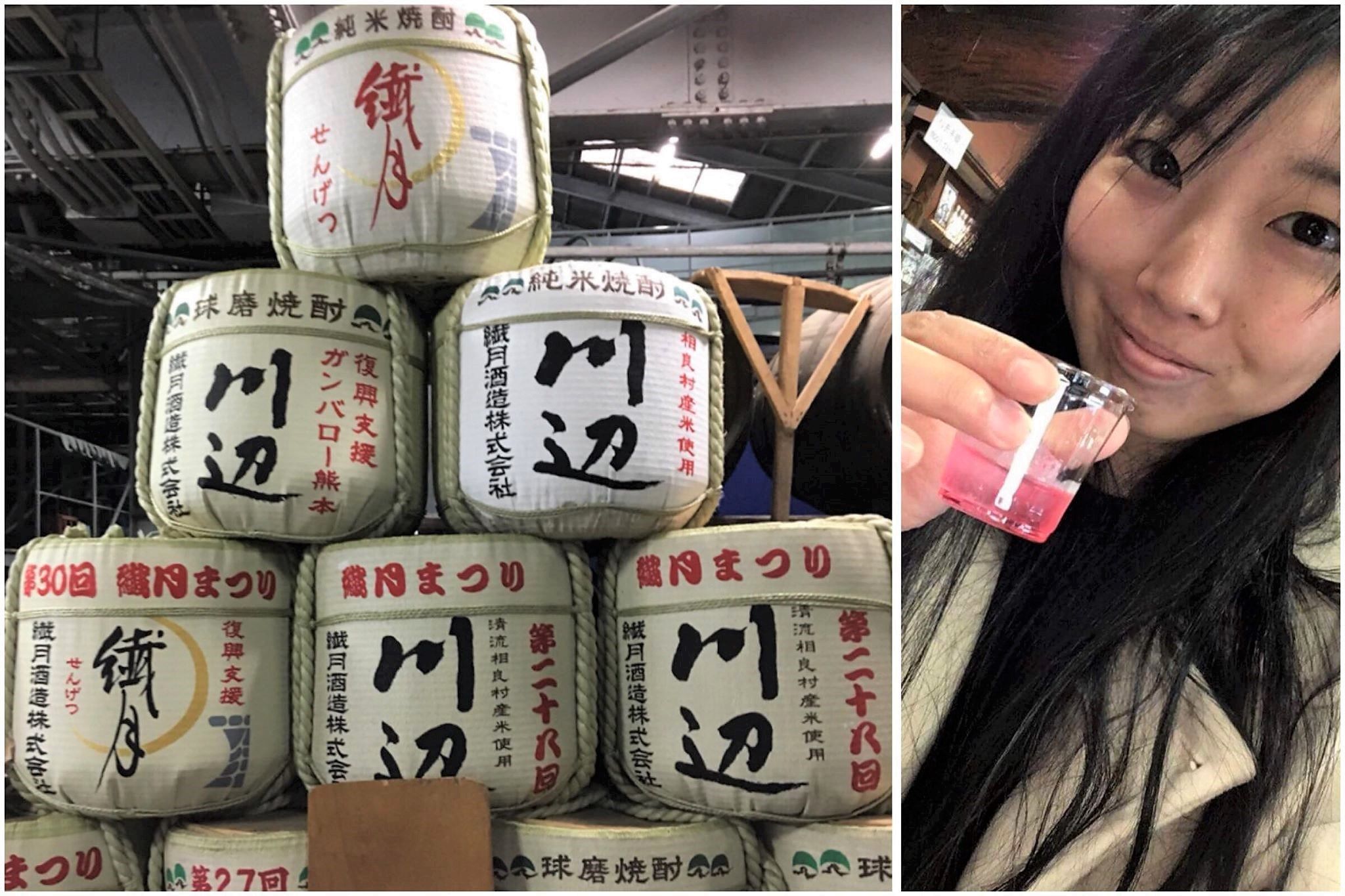 Shōchū is a strong Japanese distilled spirit. When I visited Kyushu, I heard that there's a famous shōchū storehouse called Sengetsu in the city of Hitoyoshi.
SENGETSU SHUZO company was founded in 1903 with the original name MINENOTSUYU SHUZO. In 2003, to celebrate its 100th year in business, the name changed to SENGETSU SHUZO.
Kumamoto Prefecture is well known for a rice shōchū called Kuma shōchū (球磨焼酎). The name comes from Kuma river, a river running through the fog-shrouded Hitoyoshi basin. Kuma shōchū uses the water from Kuma river. The shōchū has distinctive feature: it has a more fragrant taste thanks to a long period of soaking in clay jars. During its brewery history, the company also studied oak barrel hoarding for years to improve overall quality and taste.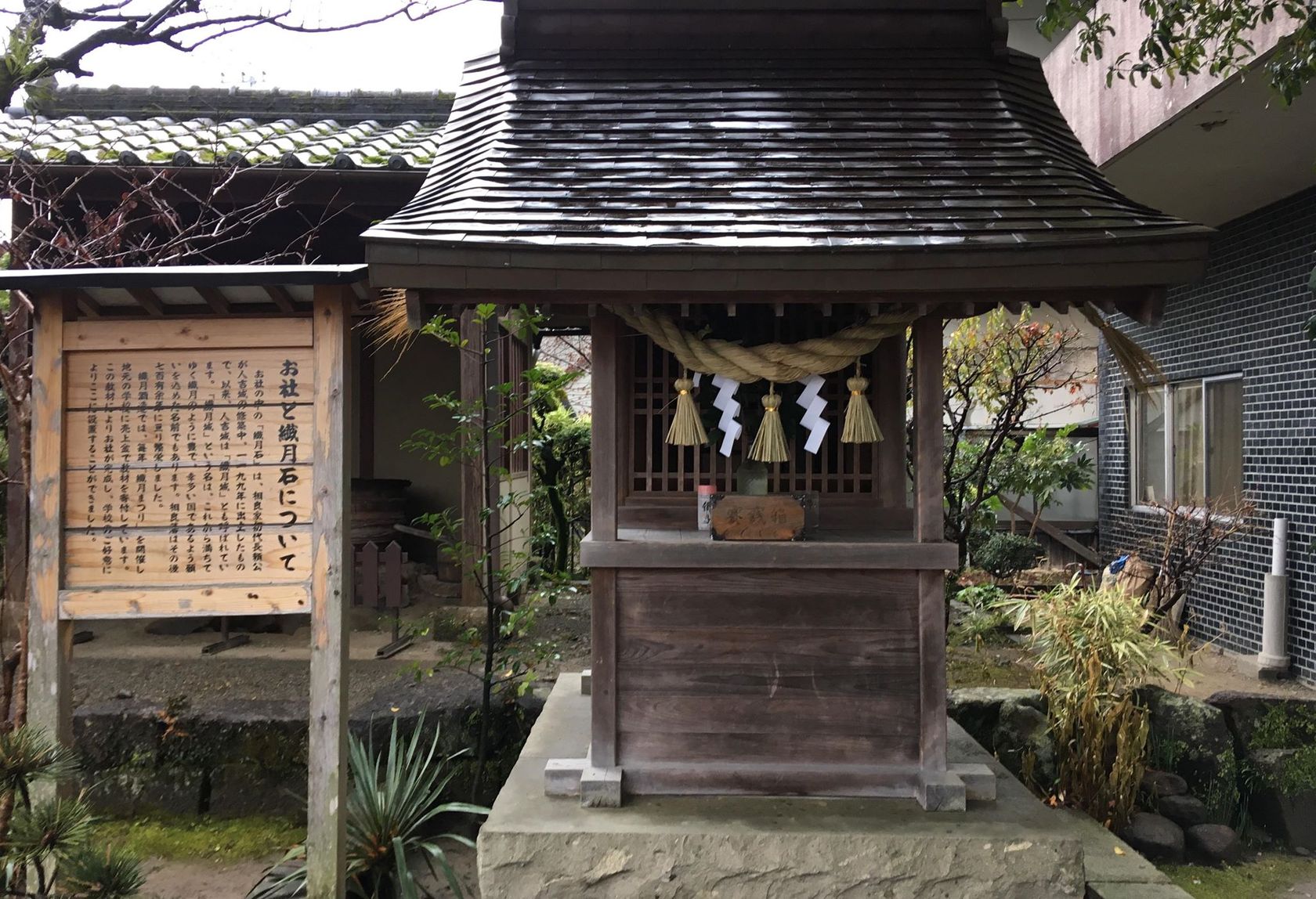 Shimenawa Sacred Ropes at the entrance
The distillery is open for a free guided tour at any time of its opening hours. 5 minutes after I filled in my info at the reception, the guide showed up. The tour to the distillery was conducted in Japanese only and I could barely understand anything. Yet the guide's smile and politeness made it a pleasant experience. He explained everything about how the distilling process goes and I think I could guess what he meant most of the time. In the end, you are invited to try some of the shōchū made from the factory.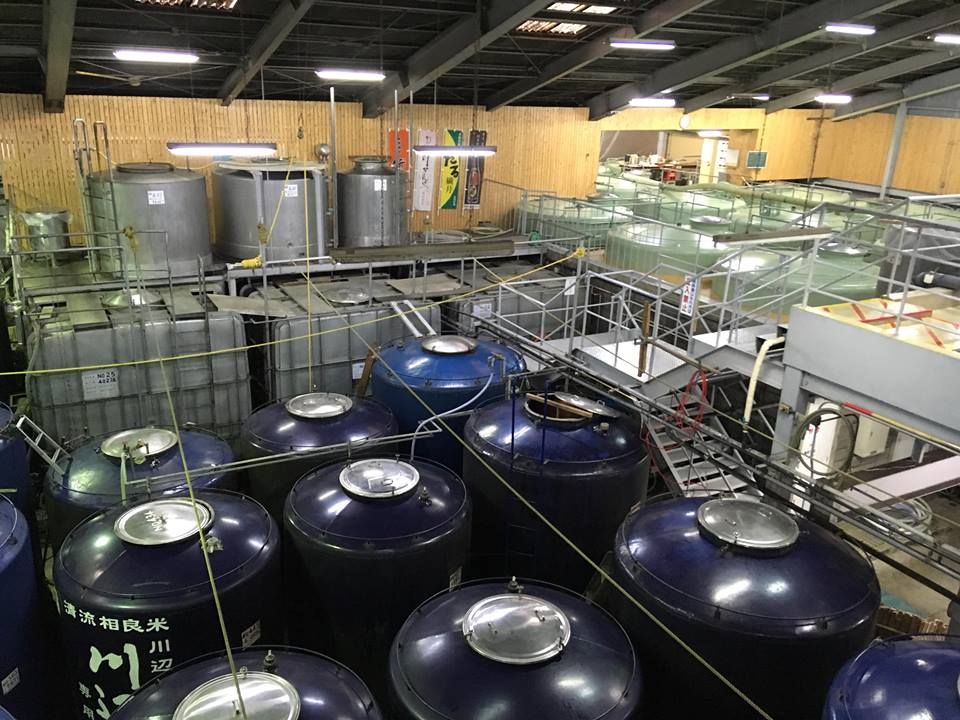 the distillery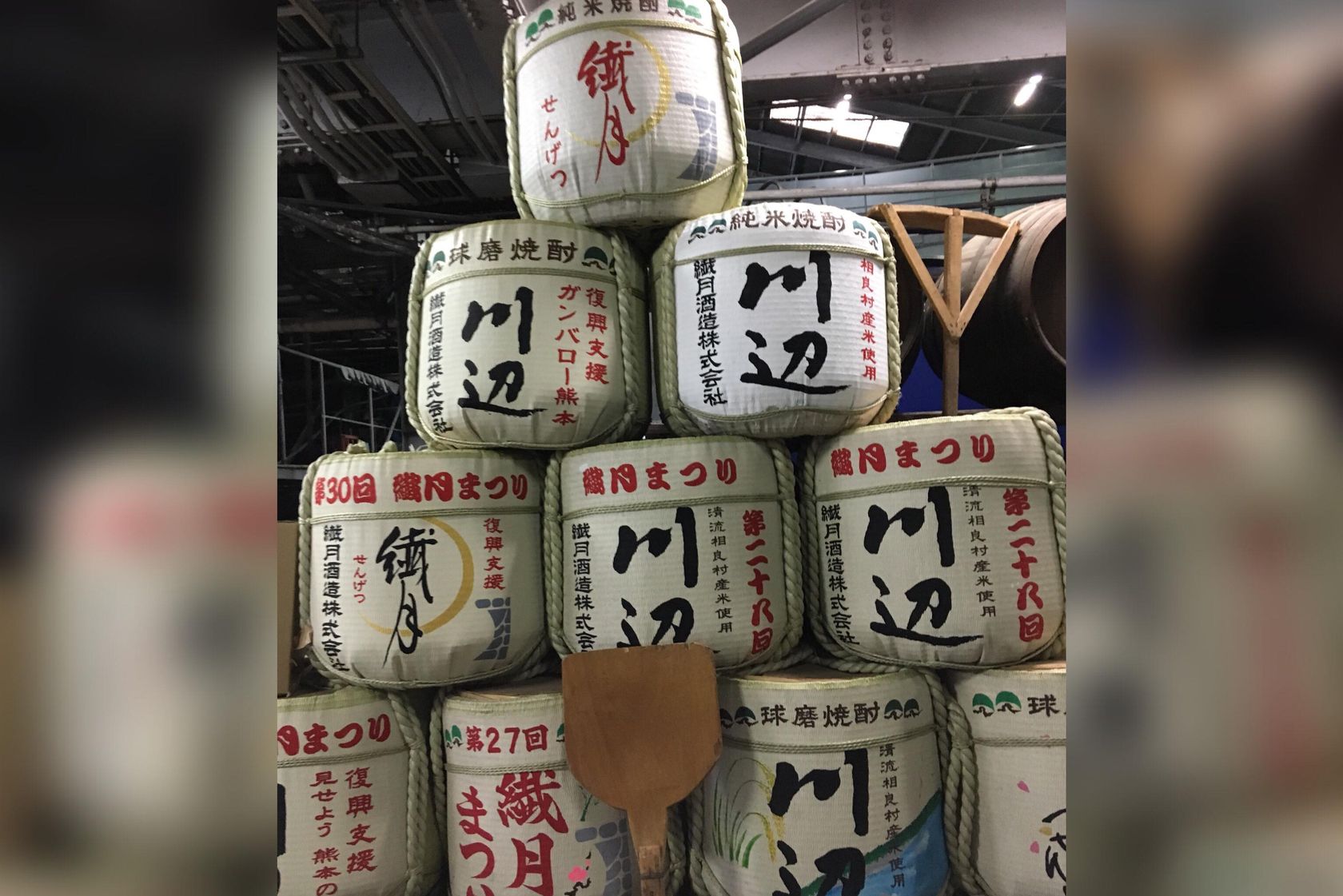 different shozu the factory makes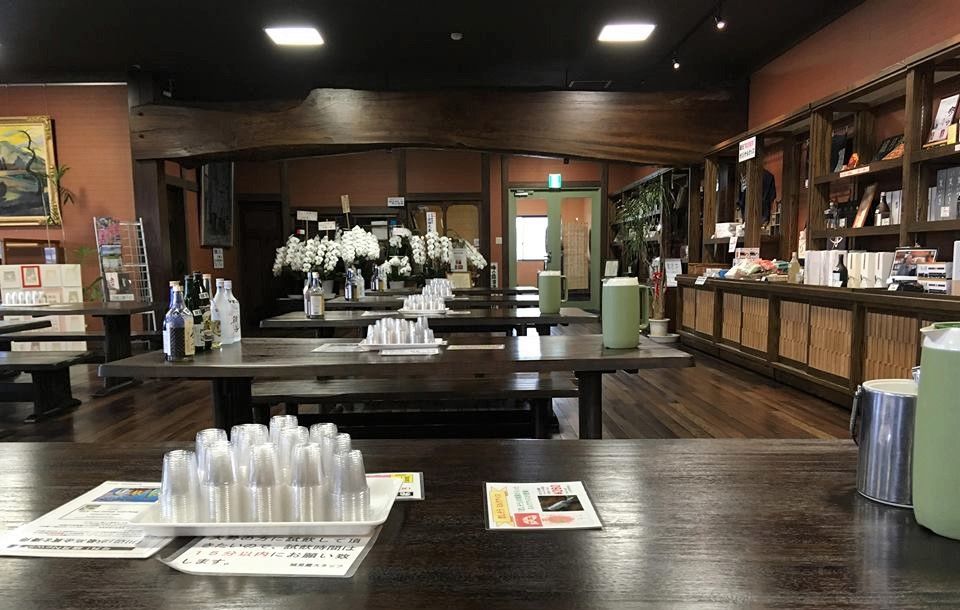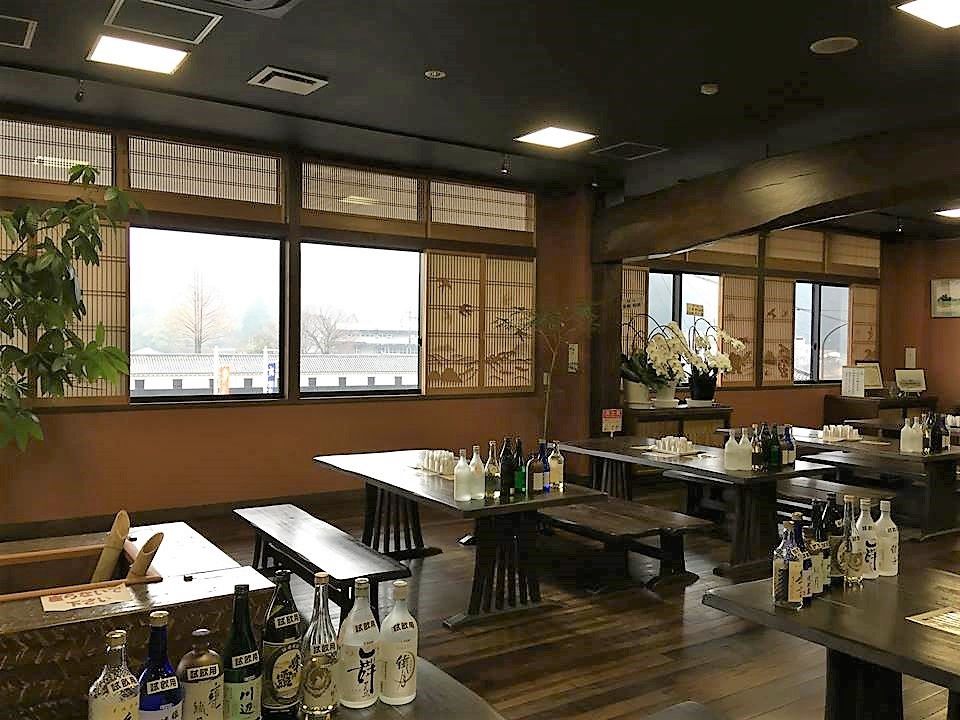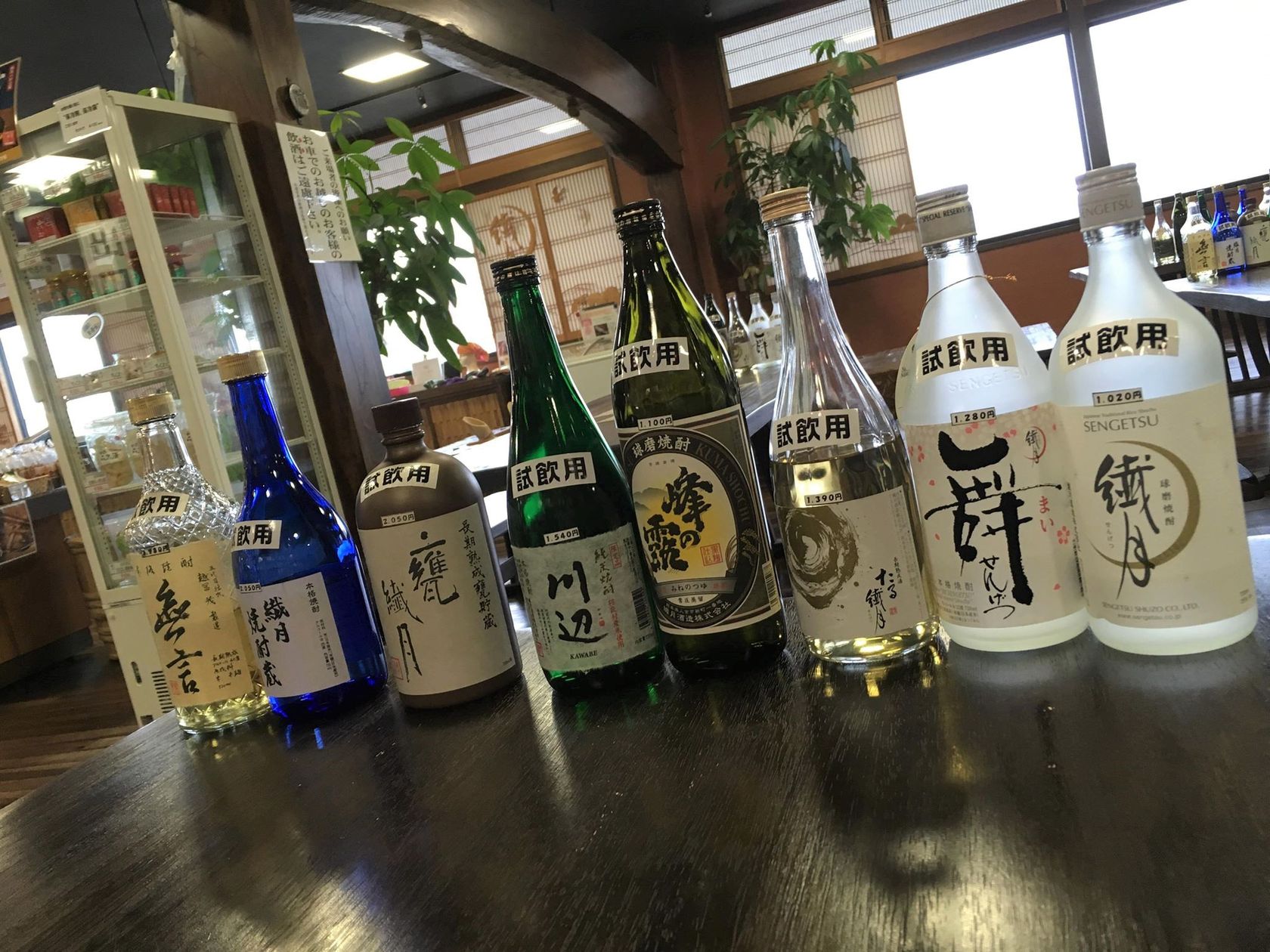 There are several big tables at the tasting area. You can try out 8 different Kuma Shochu, including 2 award winning shochu, "Kawabe", and "Mai Sengetsu".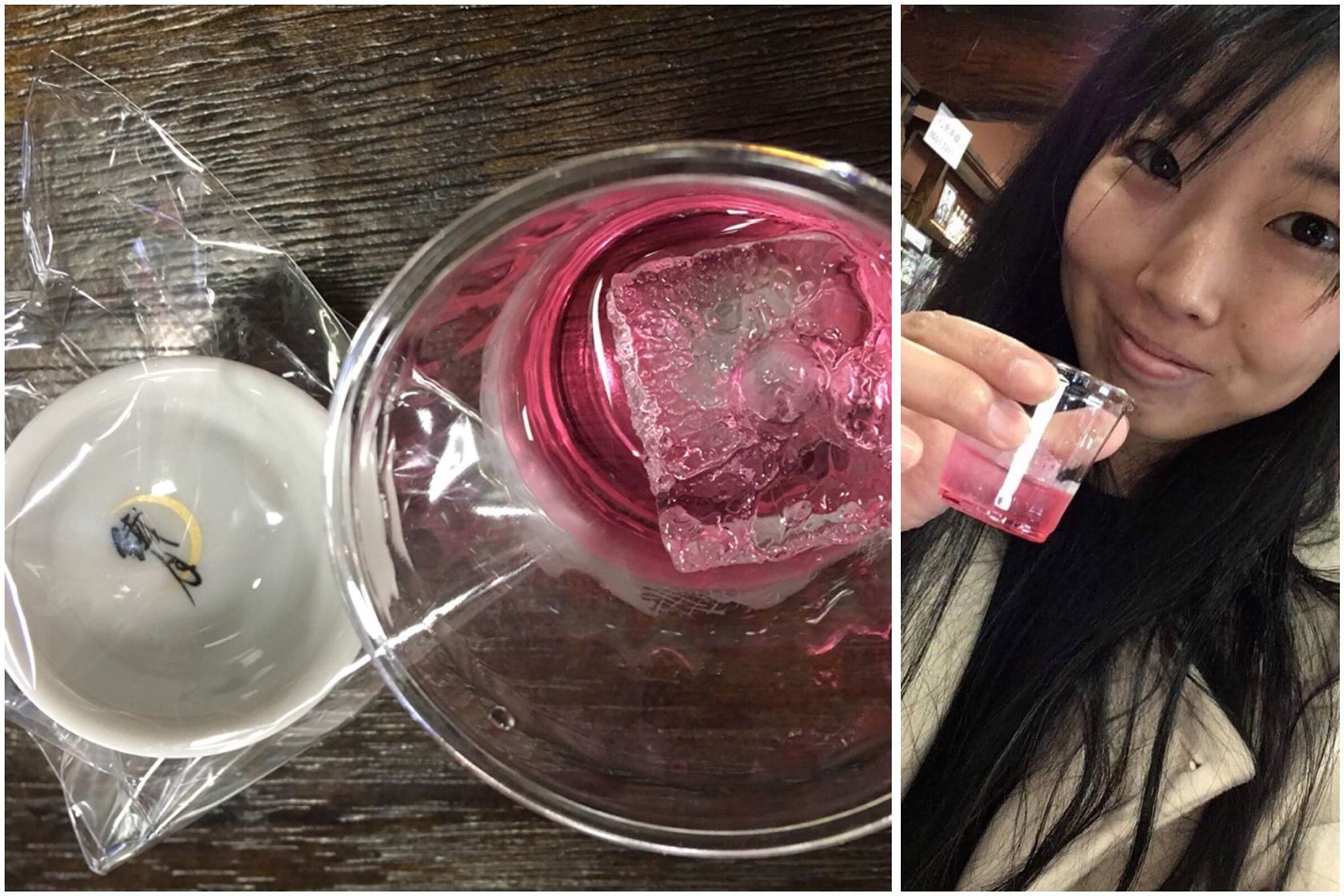 The pink drink is a fruit wine, which isn't as strong as shōchū. They even gave me a cute souvenir after tasting.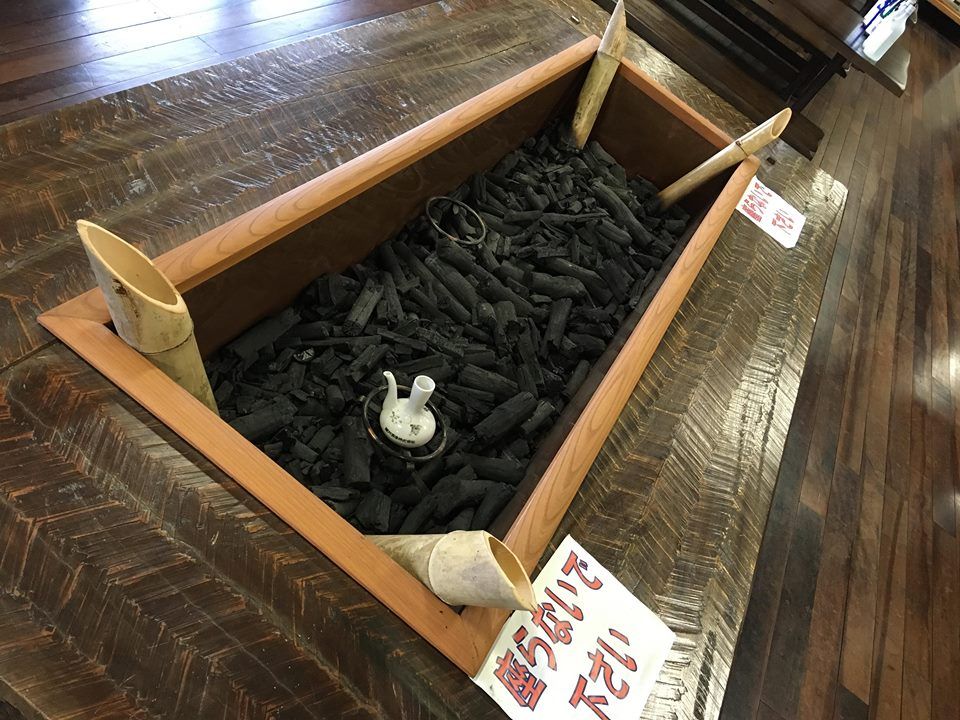 In the old days, there is a custom to drink the strong Kuma shozo (that contains 35-40% alcohol) warm. Straight heated shochu is poured from a gara decanter into a choku cup.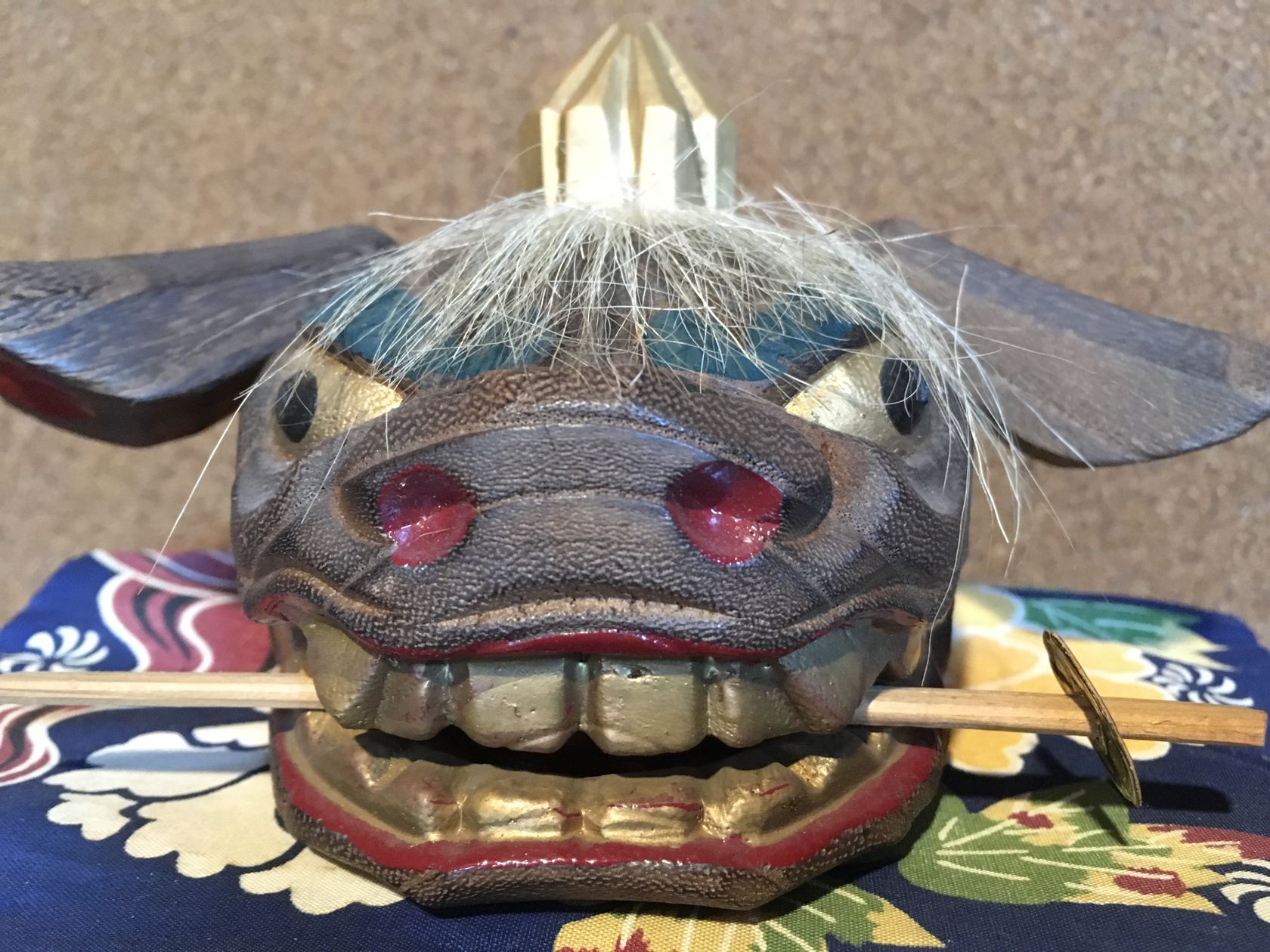 When I got drunk aster tasting the shōchū, I saw a cute decoration somewhere. It's super cute, isn't it?

去九州旅行的時候,我听说熊本县的烧酒很有名,尤其是人吉市出品的球磨烧酒:经过长期发酵,窖藏,加上人吉盆地的球磨川地区的特有"雾之封印",使得球磨烧酒有独特的醇厚和芳香。
人吉市有一个有百余年历史的织月酒造。人吉是个小地方,酒厂也不是很难找。人吉这个静谧的小城游客不是很多,织月酒造在冬天也有点冷清,这个酒厂全年对游客开放讲解和烧酒试喝,我在窗口登记了以后,很快就有向导过来带领我进去酒厂参观。向导虽然全程说日文,但是可以看得出来他很用心,我不是很了解烧酒的酿造蒸馏工艺,但是从之前参观啤酒厂,大概可以猜出他在说什么。虽然听不大懂,但向导小哥本人非常耐心友好,一直面带微笑,所以还是觉得玩的挺开心。罒ω罒
最后参观完酒厂以后,我被带领来一个适合烧酒的大厅,这里摆放有十来张桌子,每张桌子上面有8种不同的烧酒和一些小杯子,工作人员拿来一桶冰块,说可以试喝,还推荐了两种获得日本烧酒比赛的烧酒。可惜烧酒太烈了,我尝两下就觉有点晕乎乎的,无法一一品尝他们的不同,后来他们给我尝了一种果酒,那个倒是很好喝,最后向导还送了一个印有织月酒造的纪念品,可谓是很贴心了。
如果你来九州玩,不妨来人吉的织月酒造,了解一下日本烧酒文化,挺有意思。