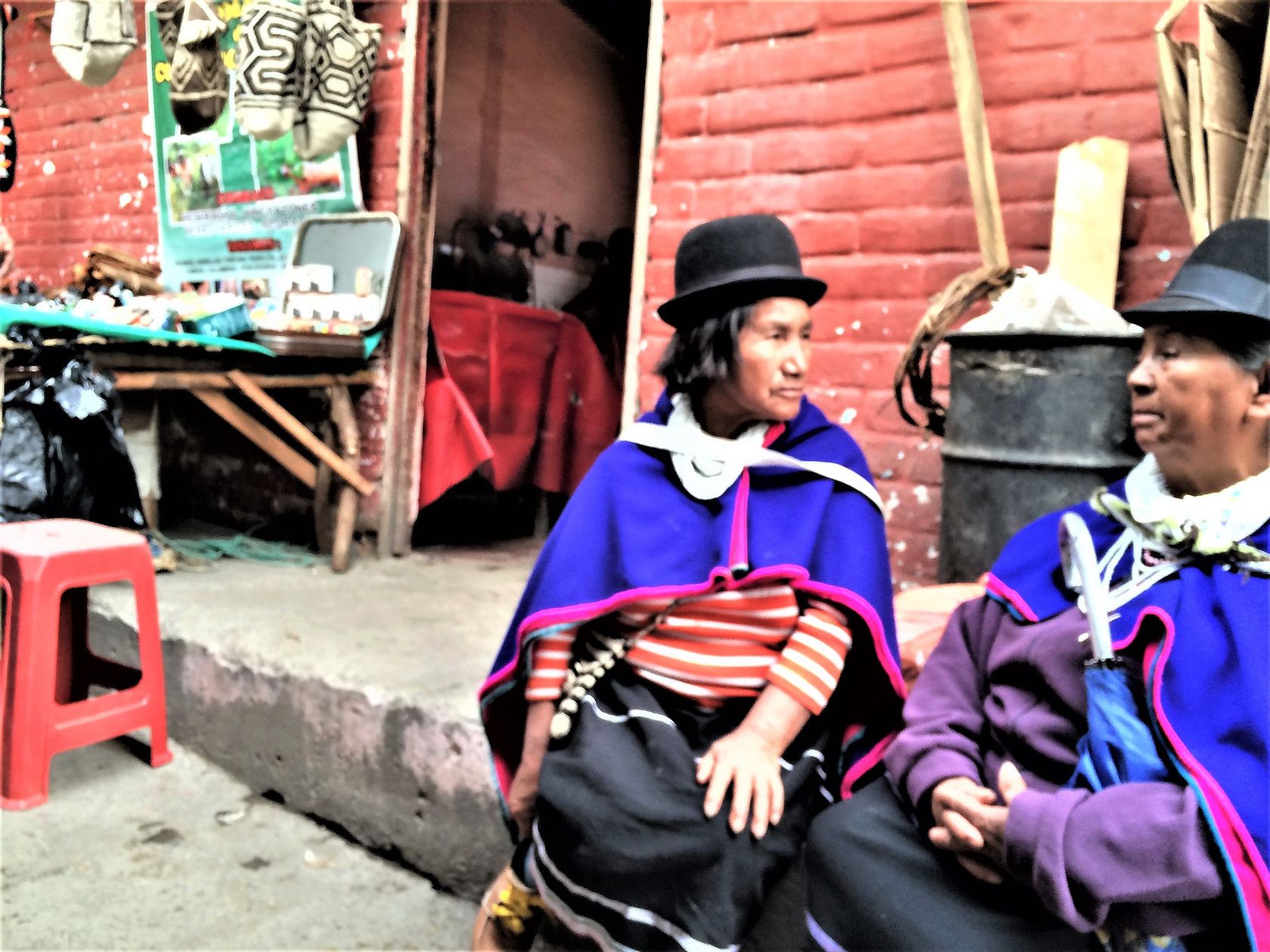 Silvia is an Andean town in Cauca Department, Colombia. Every Tuesday, an Indigenous market of the Guambiana community takes place in Silvia. The town is not far from Popayán, I went there for a day trip when I visited Popayán.
It was mainly the indigenous Guambiano Indians living in the nearby areas who host and come to the market. I love their traditional clothes. They all wore hiking shoes, blue capes, long swing skirts and a lovely wool felt hat. In the market, mainly the agricultural product and meat was sold, plus some clothes and shoes. There are also a small area of food stalls where you can get lunch and snacks.
The market was not really touristy. I did found some handmade beaded bracelets to buy, but not such a tourism industry there selling mass souvenirs. Still, it attracts some tourists, including myself, I even saw a lady who bought the whole set of Guambiano traditional clothes and was super happy posing with them on.