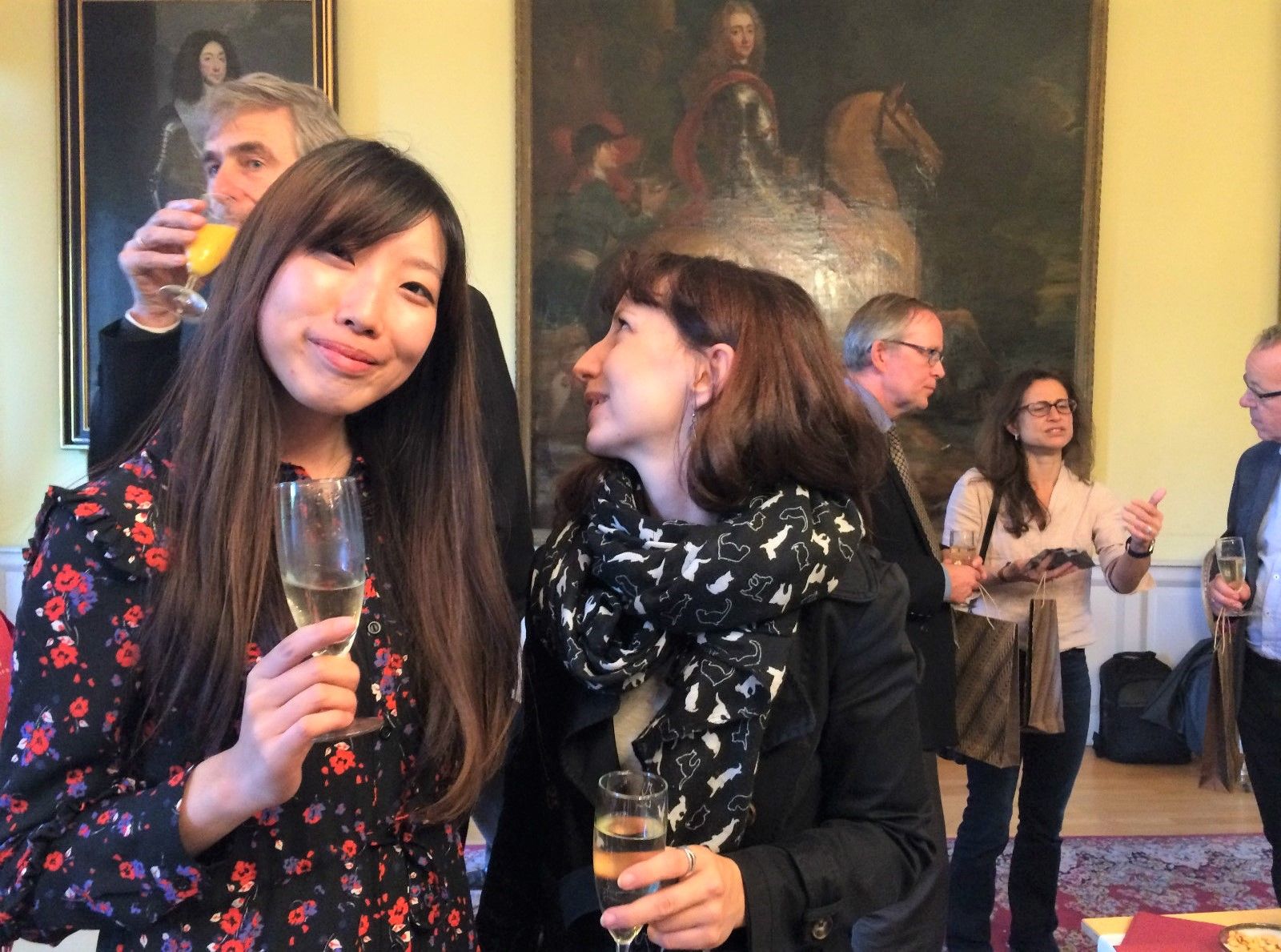 Yesterday one of my best friends finished her PhD dissertation defense and got her diploma. Now she switches from a normal person to a Dr. in Belgium. PhD normally lasts 4 years but not so many can finish within the time it's quite normal to extend it to an extra year. My smart friend did it in time, we are so proud of her. Bravo!
We knew each other for more than 4 years already when she just started her work here in Leuven. Time flies, how fast! Many drinking nights during these 4 years!
Last night after the exciting defense, there followed a wonderful party with traditional talks and traditional Indonesian snacks. We had a great time.
昨天我去了好朋友的博士论文答辩会和后来的酒会。现在她已经从一个普通人晋级成了心理学博士。在比利时博士通常读四年,听起来并不是特别长,但是思念的时间其实很紧,很多人都会把时间延长一年甚至更长。我的朋友很聪明,及时完成了,非常厉害。

我们是很长时间的朋友,可能四年多了,从我们刚来比利时一起学荷兰语的时候就通过共同的朋友认得了。时间真是过得很快,四年来的一个个聚会都历历在目。真不敢相信时间就这么过去了。

昨晚经过了紧张的答辩以后,大家松了一口气开始庆祝。朋友家人特别从雅加达赶来,还带来了很多印尼特色的小吃,觉得很棒。
Continue reading Attending friend's PhD defense and Reception in an old Castle, with lots of Indonesian snacks. 去古堡参加朋友的博士答辩和接待会