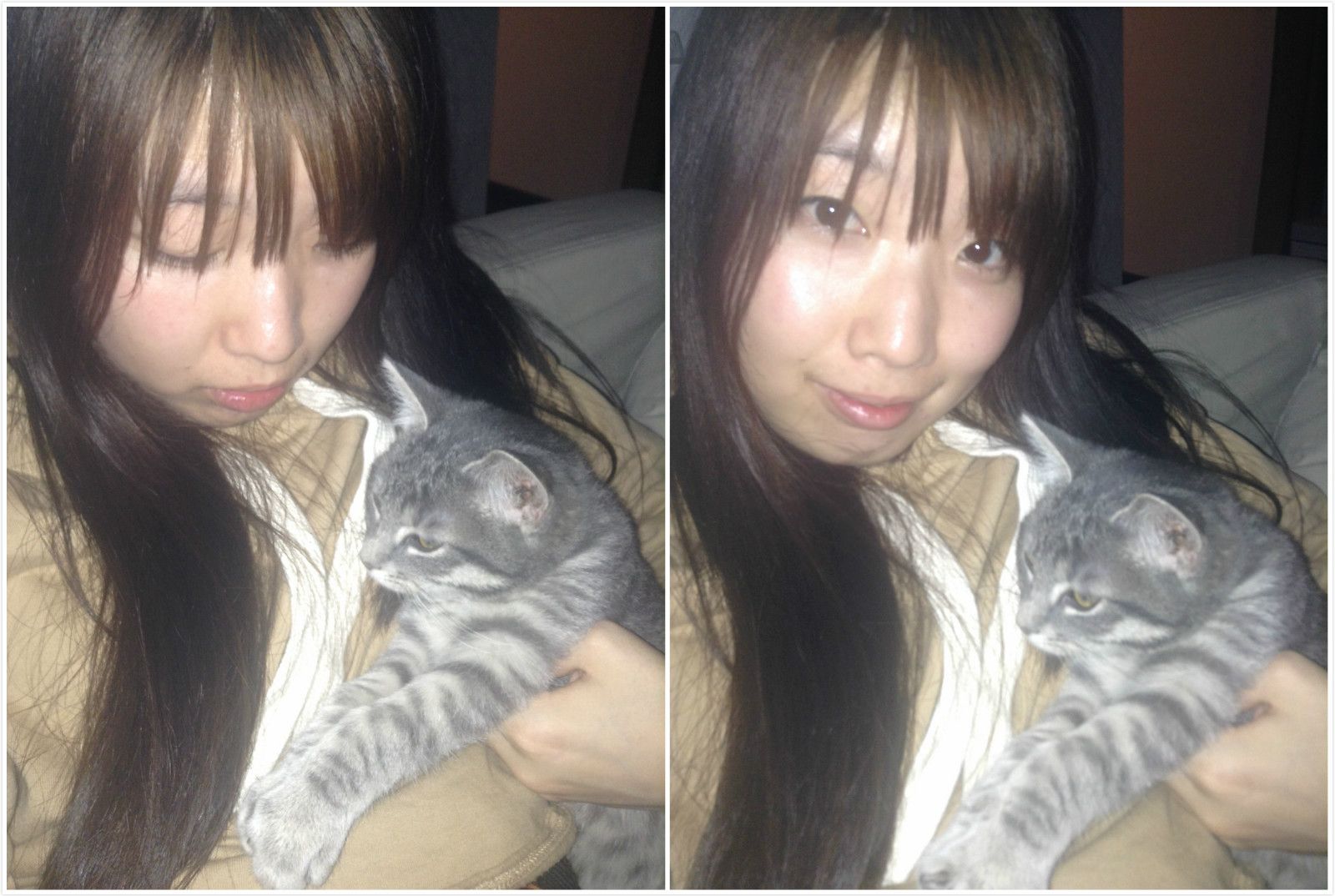 The other day I went cat-sitting for a baby cat. When I lived in China, my aunt ran a pet beauty shop, which made me fall in love with all kinds of cute pets. When I had free time, I would go to aunt's, playing with them. I think maybe you heard about some bad news about China and dogs. In fact most of us also hate the tradition in some areas in Asia where they celebrate this dog-eating festivals. My aunt goes there every year to Yulin, Guangxi province to save those poor dogs. That's the only thing we couldn't do.
Then afterwards I took care of one of her Golden Retriever pet for a while. I called him the King. I haven't had any pets ever since I moved to Belgium. The main reason is I plan to travel a lot these few years. Yet I miss the days hanging out with them and would like to have one in the future.
Friends of mine got lovely a kitty, so sometimes I went cat-sitting for them when they went for a short trip.
一起住在国内的时候,我阿姨是个宠物达人,她开了一家宠物美容店,每天把各路宠物打扮德漂漂亮亮的。爱宠物这件事她可以说是以身作则,甚至还去广西救那些可怜的狗狗。在她的影响下,我也从一个有点怕狗(因为小时候被狗追的阴影)的人变成了爱狗一族。在国内的时候,我也帮阿姨照顾一只金毛很长时间。

自从来了比利时也就没有了宠物,由于这几年还有很大旅行的计划,暂时不很方便养宠物。有一些朋友家里有可爱的小猫小狗,有时候他们周末出行,我就过去帮他们照看宠物。前几天我帮一个朋友照看一个可爱的猫宝宝,他叫Oliver。
Continue reading I went Cat-sitting for this baby cat, Oliver. 照看可爱的小猫