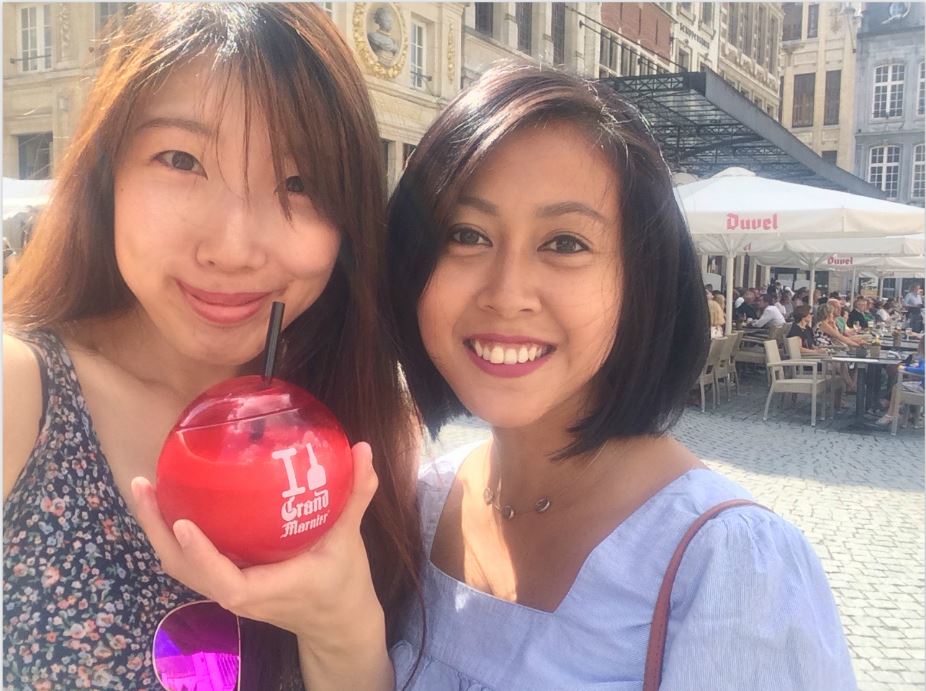 What's the best thing to do on a sunny Sunday afternoon? Go have a picnic with your friends, eat and drink in a park!
In the summer there're different activities every week in Leuven city. This weekend is "Picnic in the park" and " hapje-tapje" which means small-portioned street food. We have so many street food in Asia. Before when I lived in China, I can eat two meals on the street every day, sometimes ate while walking. But in Belgium, it's a rare thing. It's nice to see everybody is excited and having a party with their snack in the hand!
Sometimes I think living in different countries makes us appreciate something we used to take for granted, such as street food, late-night shopping, which I can't find in Europe, or tasty desserts, cheap coffee or nicer climate here in Europe.
最近的天气总是阴雨,好不容易迎来了阳光灿烂的周末,气温在24度左右。这么舒服的天气,当然不能待在家里浪费了。加上鲁汶的夏天活动很多,每周都有不同的主题。这周末的主题是吃和玩。在市中心的公园里,举办了一年一度的全民野餐会,城市里还有Hapje-tapje小吃节。

在比利时很少能找到价廉物美的街头小吃,不比国内或者亚洲其他国家啊。以前我住在国内的时候,经常买个牛肉煎饼就解决一餐了,而这里"小吃"成了一年一度的节日,平常可找不到!我觉得在不同国家居住给我带来最大的改变就是学会珍惜我们容易想当然的东西:比如在国内随处可见的珍珠奶茶,街边小吃夜市,淘宝和开得很晚的店……当然了我也很珍惜欧洲这里信手拈来的新鲜空气,宜人的气候等等。
Continue reading [Beautiful Sunday] Picnic in the Park, meet friends at a Street Food Festival. 美好的周日:全民野餐节,跟朋友逛小吃节。