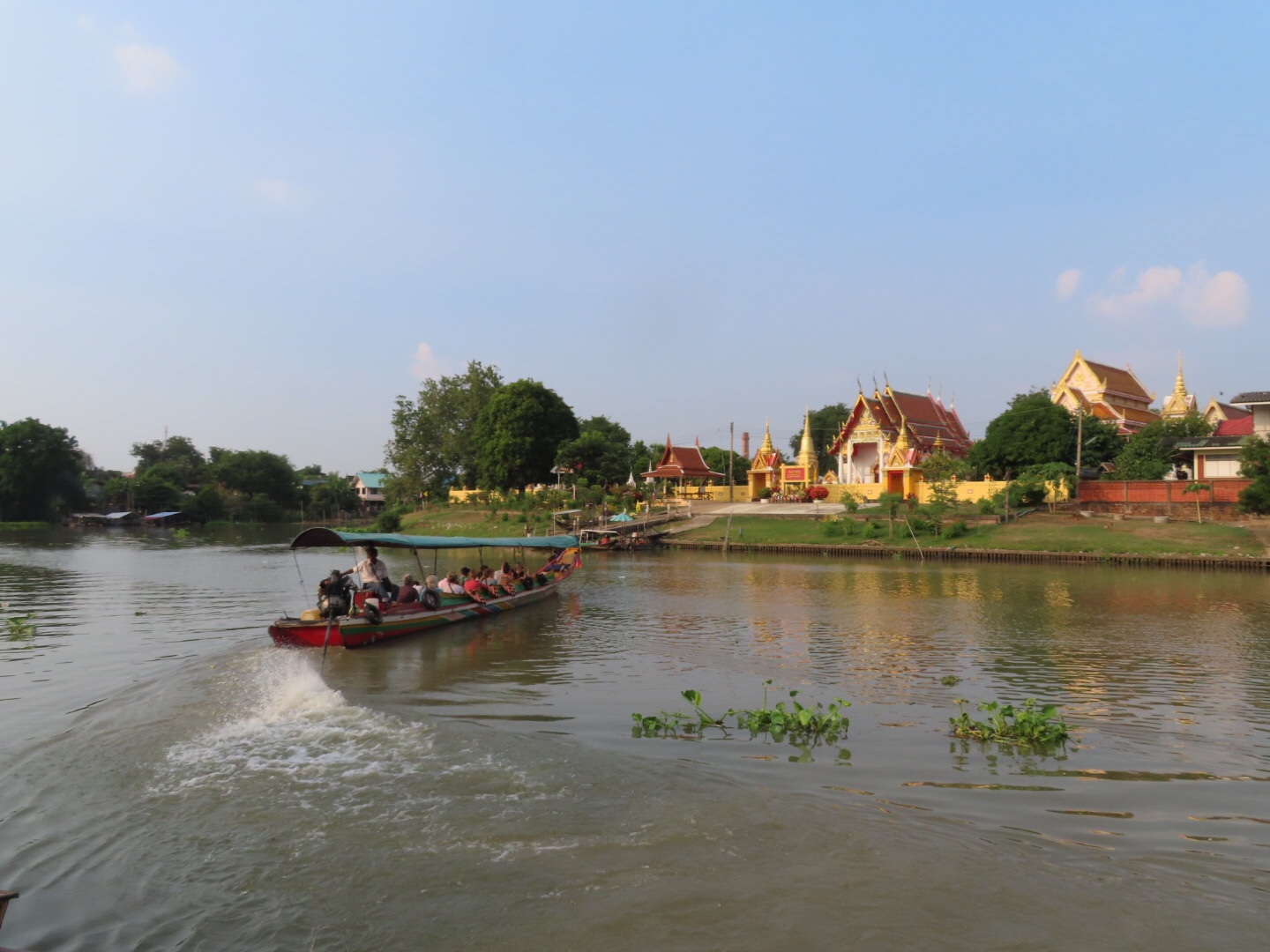 Sunset boat trip is a thing in Ayutthaya. It takes around 2 hours, you can book a tour with your hotel or guesthouse and normally they offer free transfer to the pier if you book with them.
Or you can go directly to the pier next to Hua Ro Night Market, opposite to Front Palace, and buy a seat from one of the boatmen. Standard boat tour is to share with 8 persons, each seat cost 200 baht (same price if you book with hotel). Or you can hire a boatman and get a privte boat for 500 baht.
With the standard boat tour, you stop in 3 temples (Wat Phanan Choeng, Wat Phutthaisawan and Wat Chaiwatthanaram), with 20 mins visit time the first two and 30 mins the last one). Normally for someone who takes a lot of photos, I would think 20 minutes is too short for any visit. But I guess the reason is to catch best time for sunset in the wonderful Wat Chaiwatthanaram, probably if you hire your own boatman, you can negotiate the time.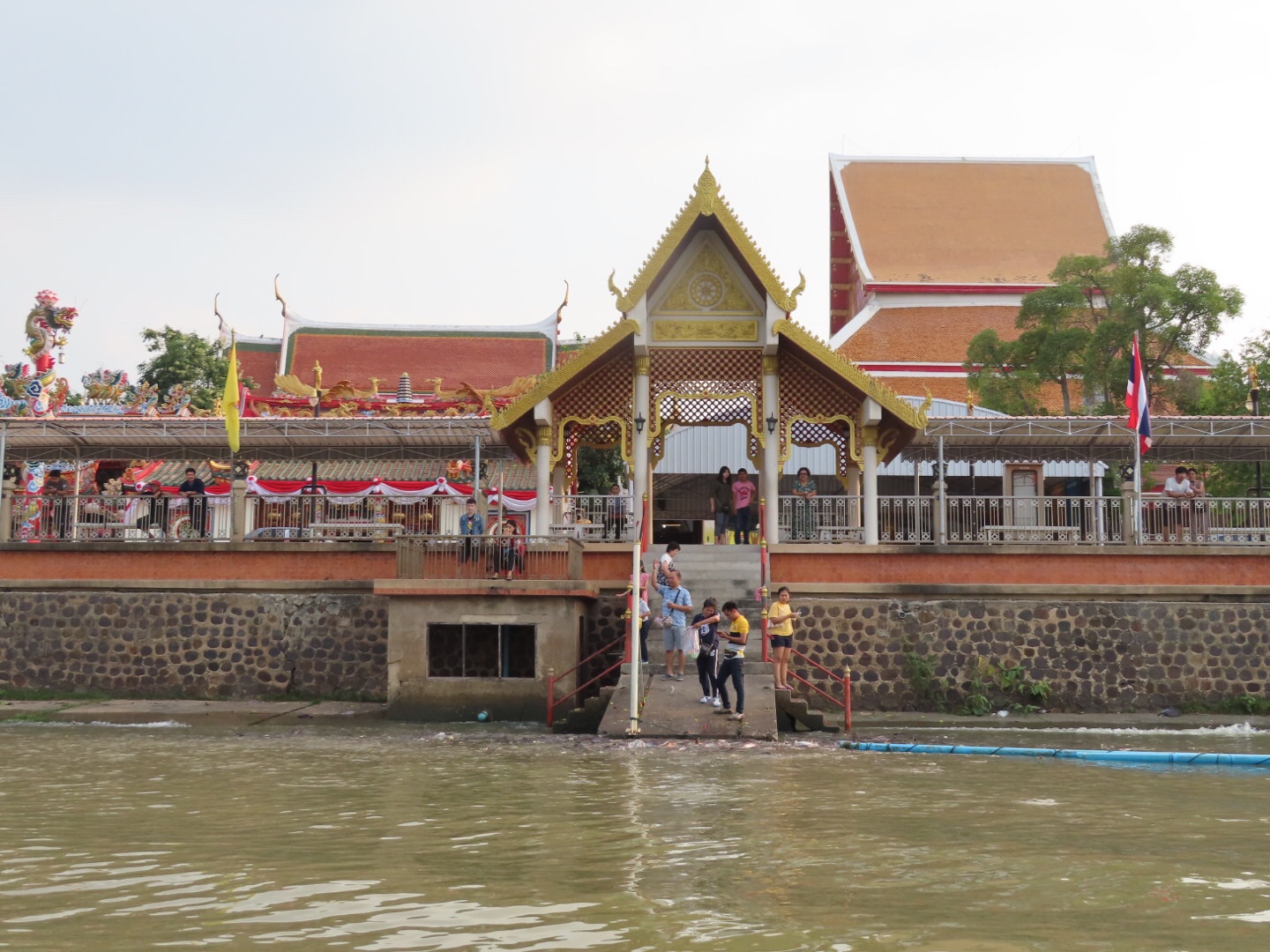 Indeed I could have stayed longer in the first temple Wat Phanan Choeng if I go there by myself.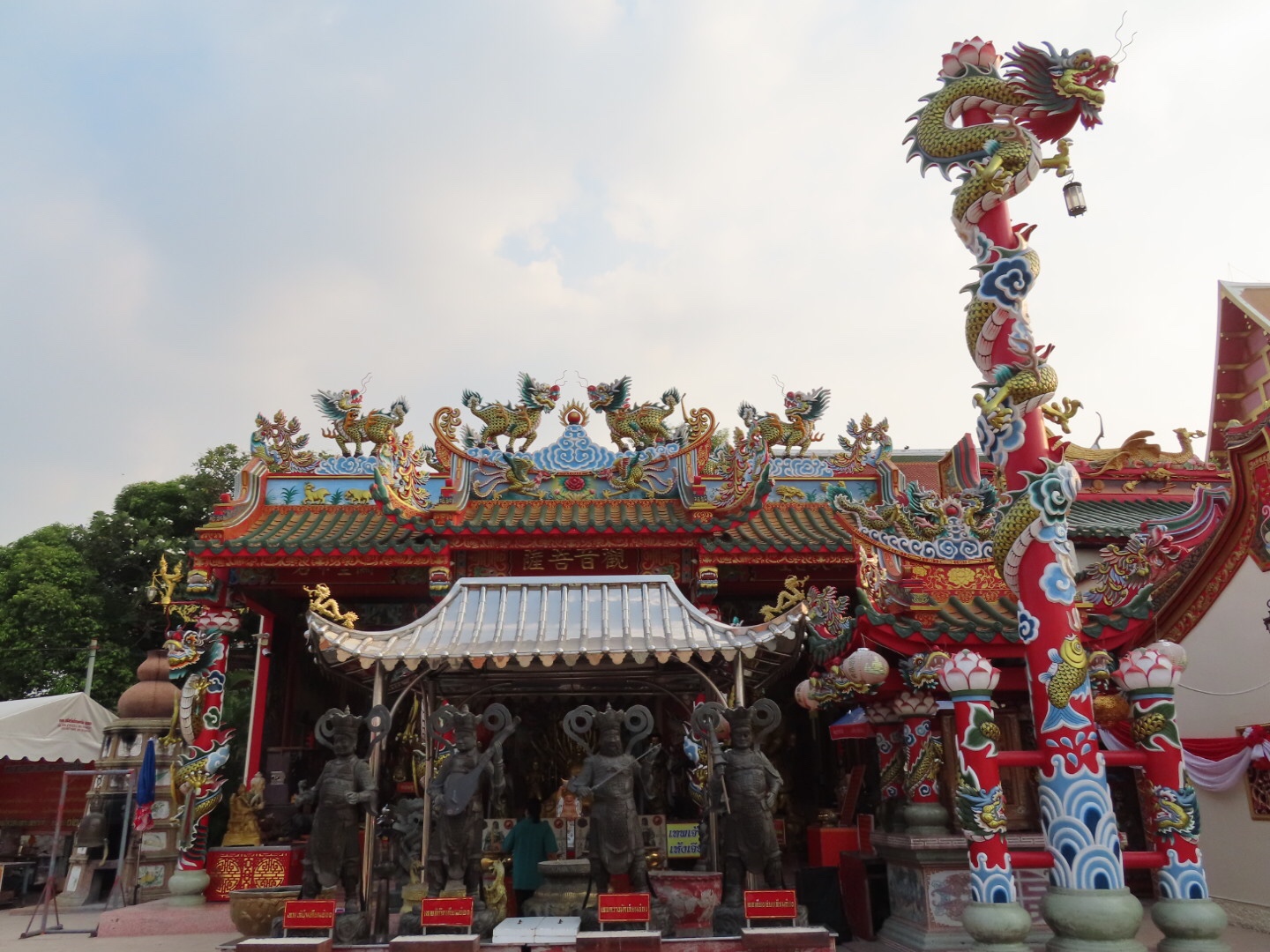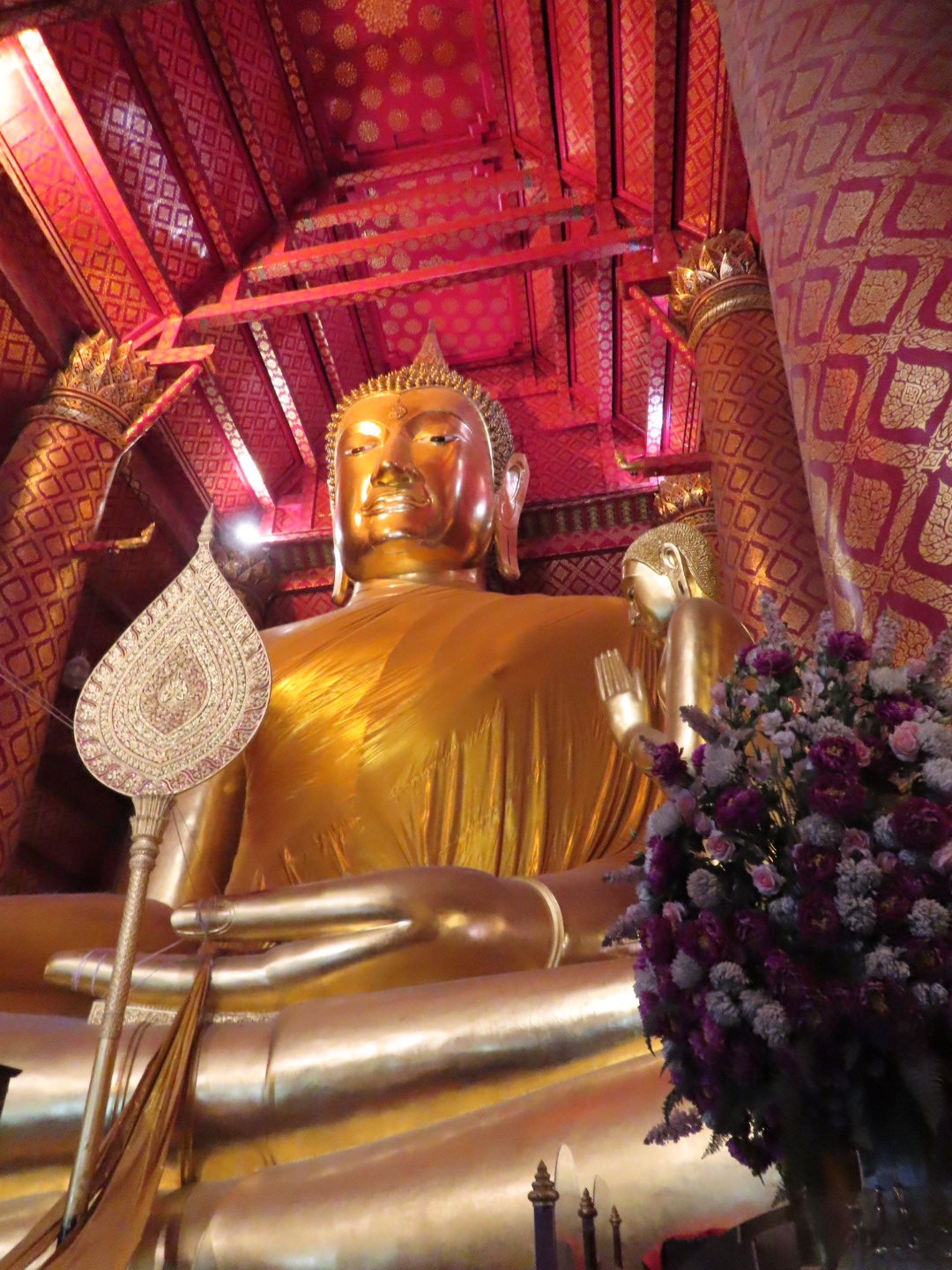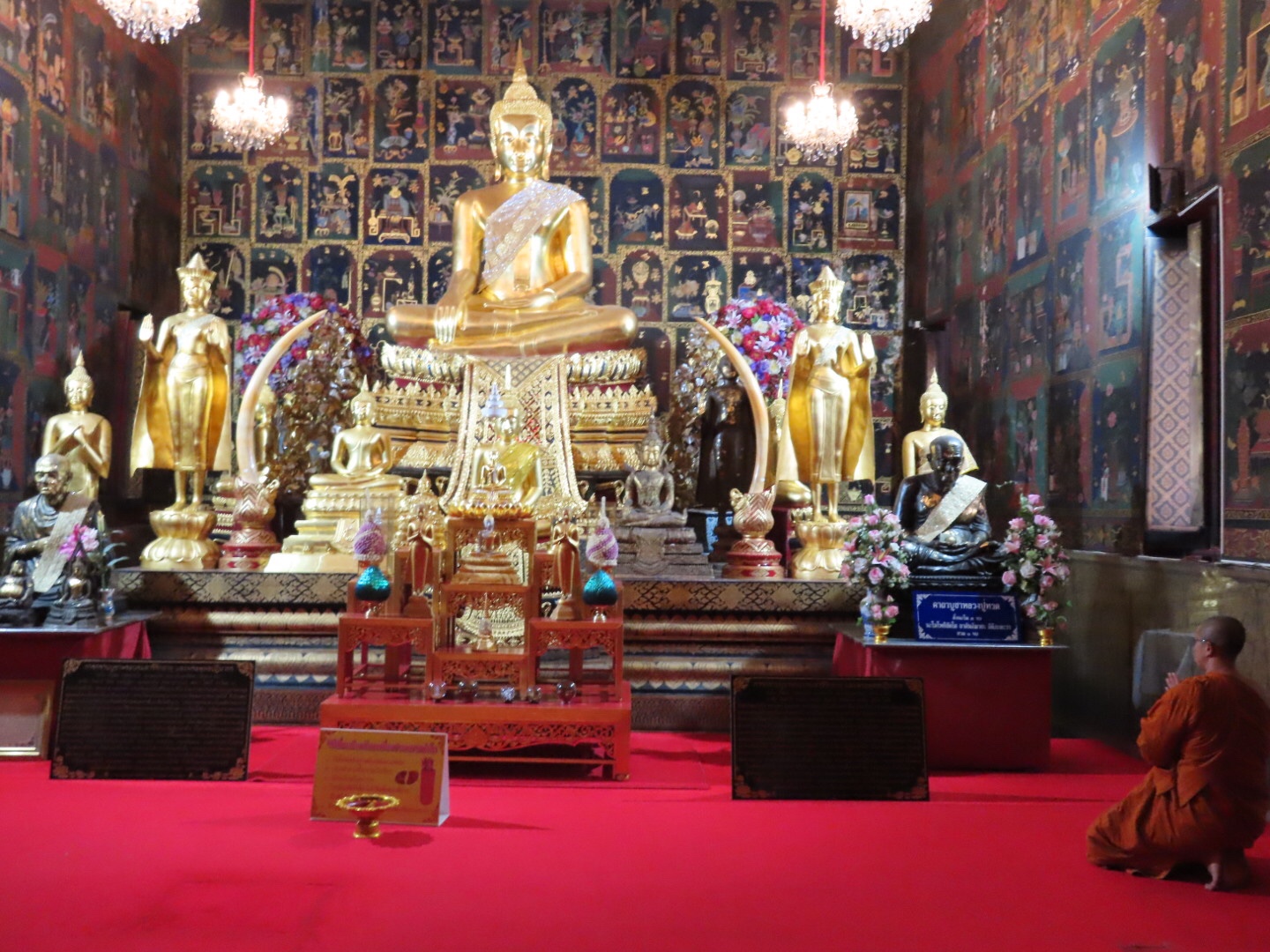 two main halls, the first buddha is huge, can't see from the pic tho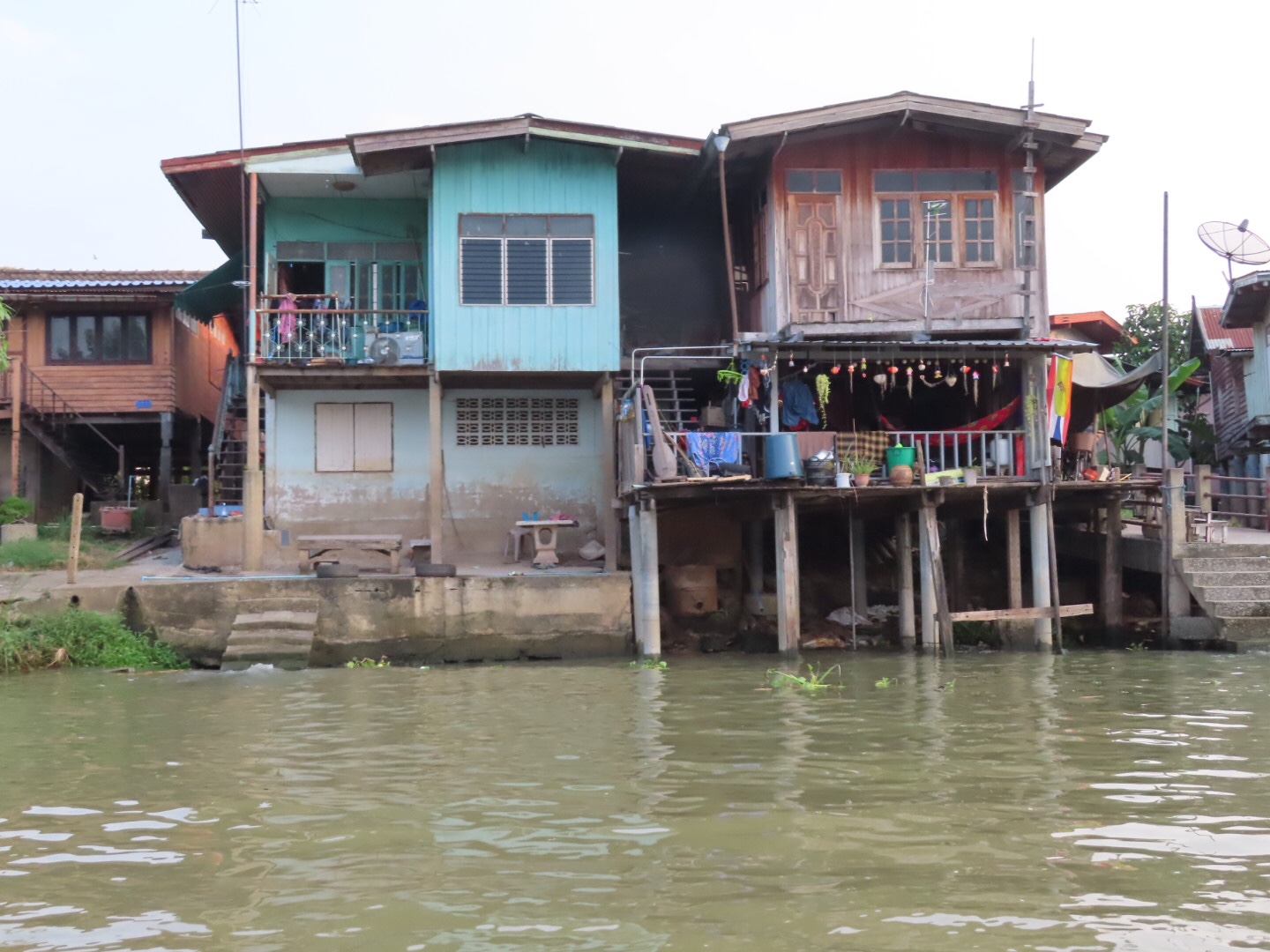 cute riverside houses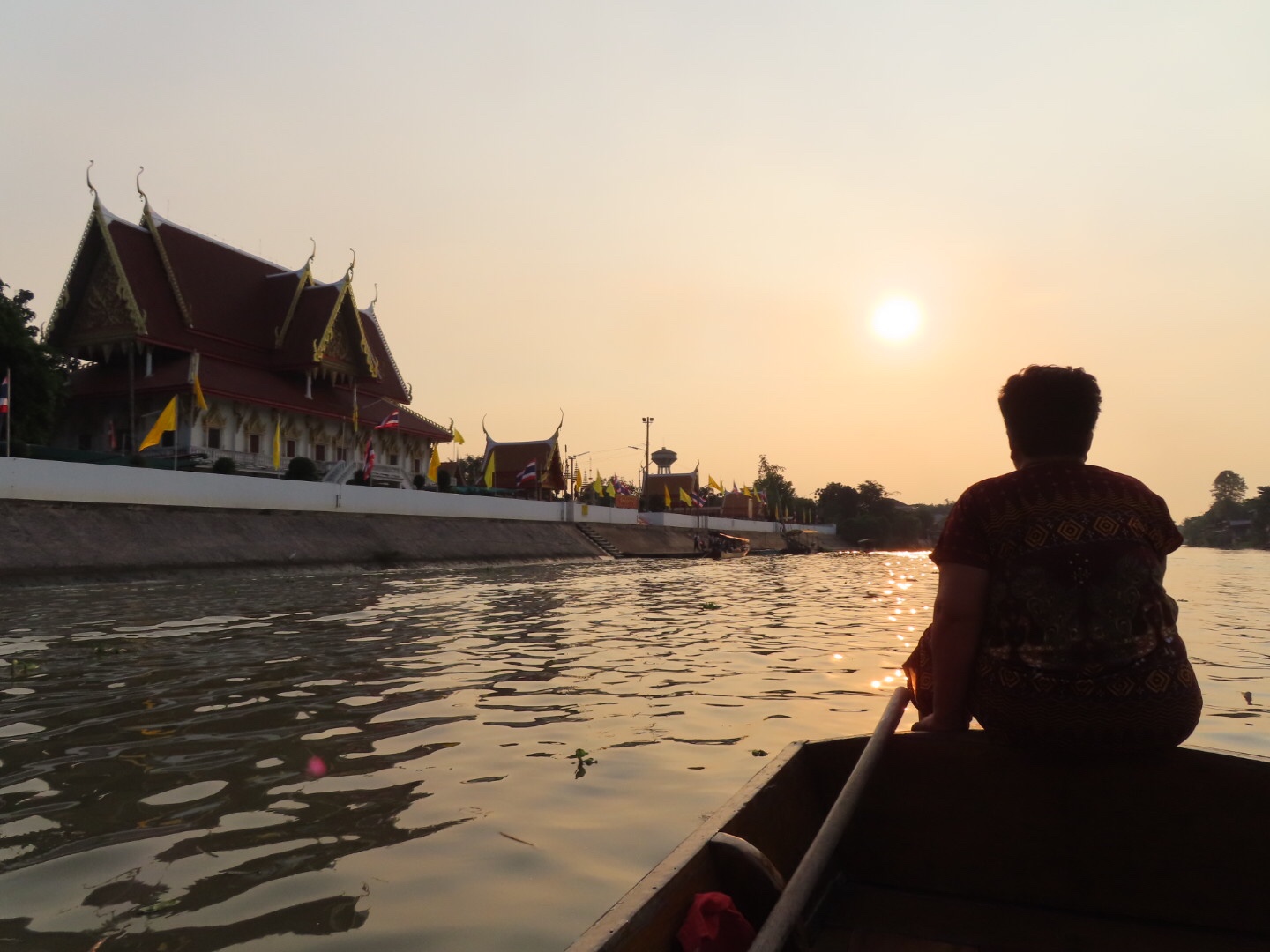 boat lady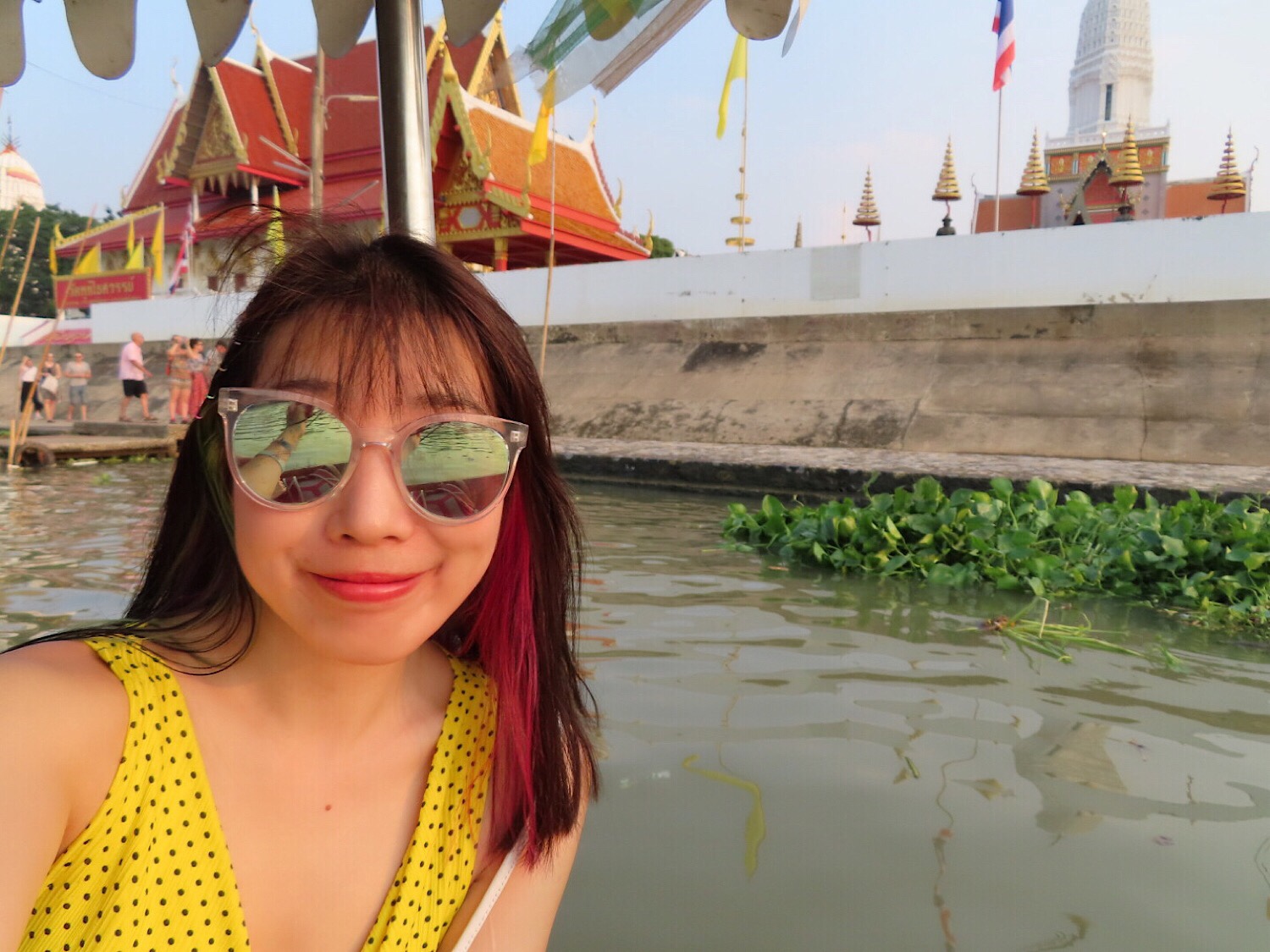 boat selfie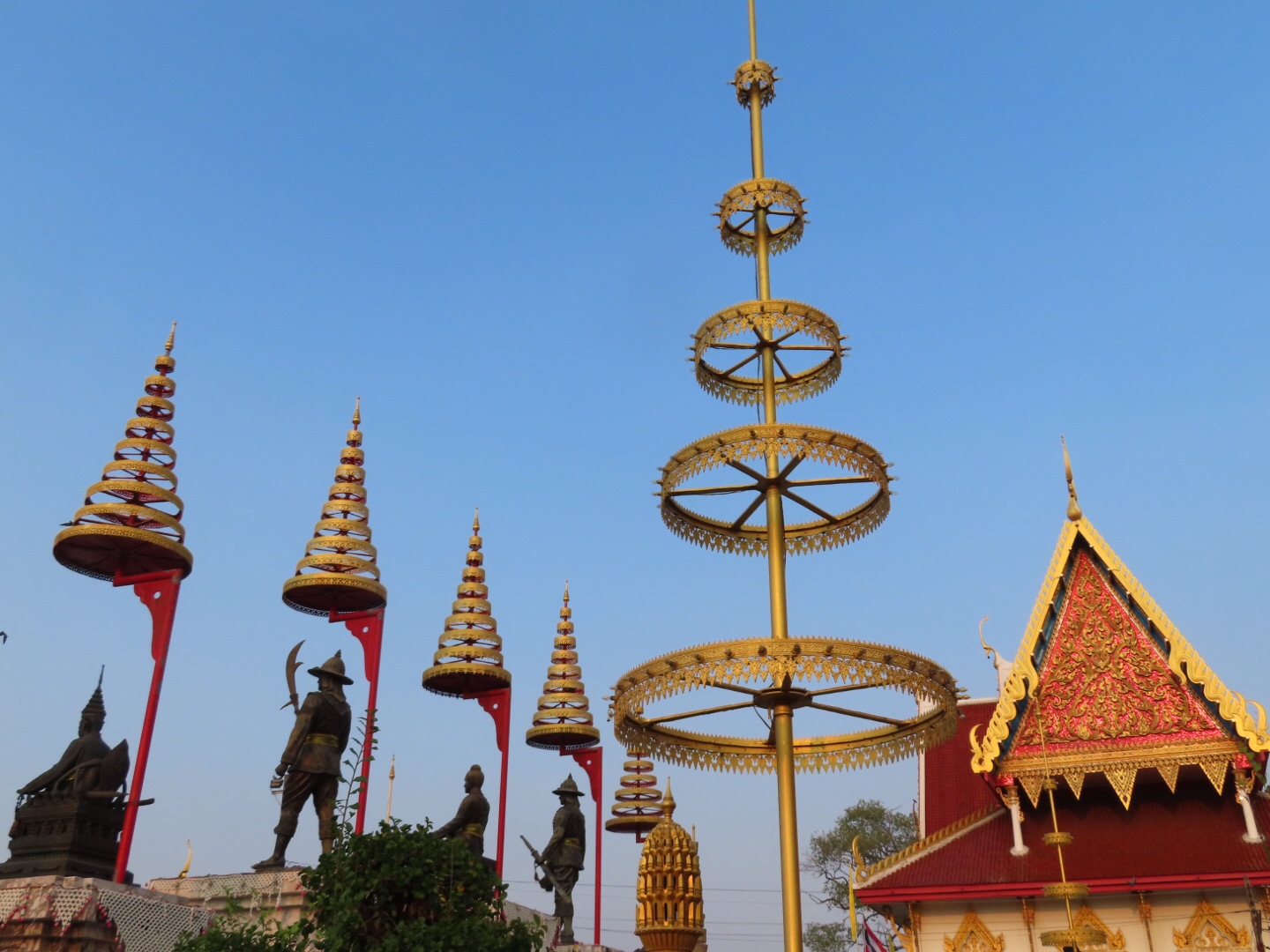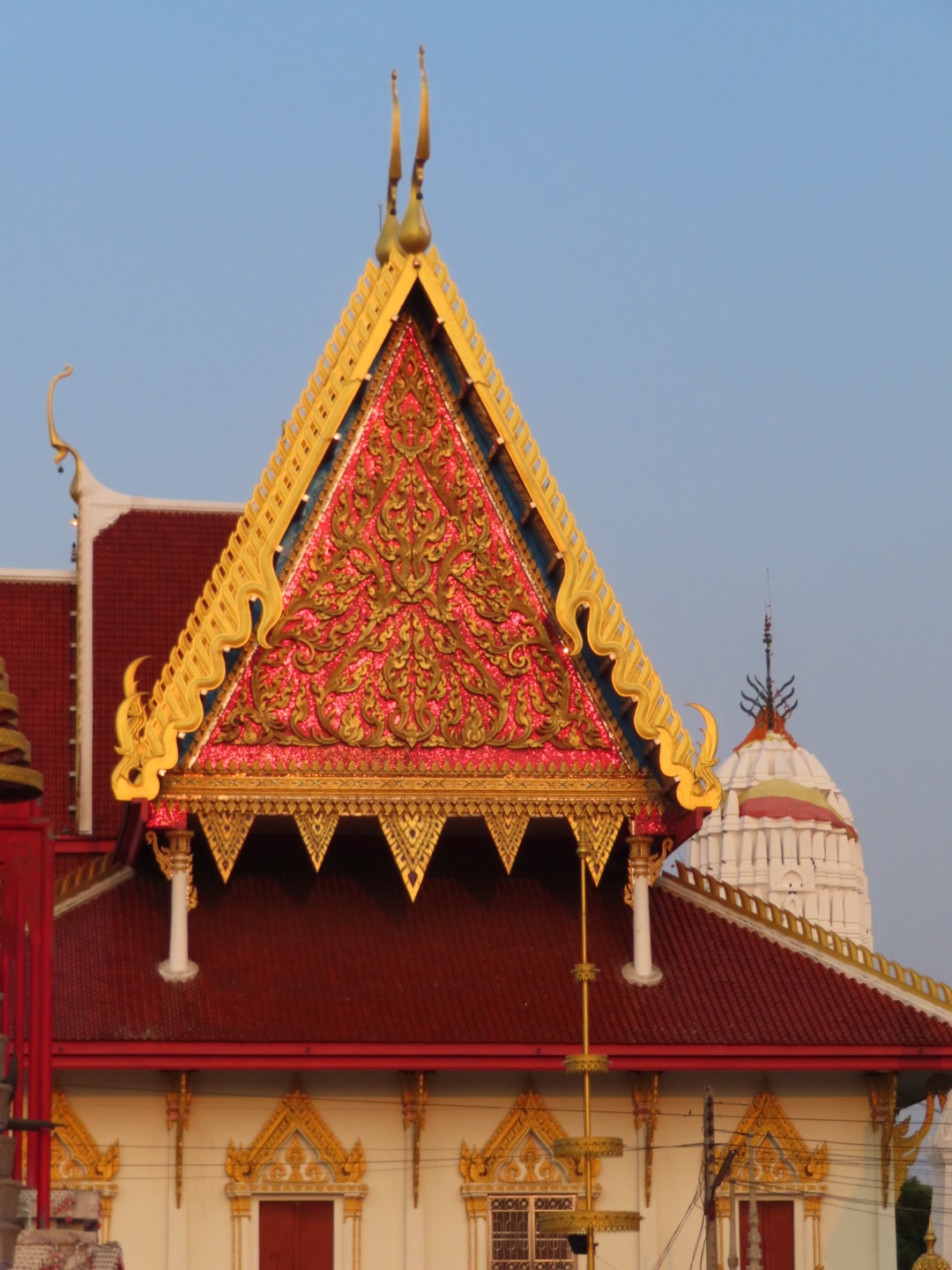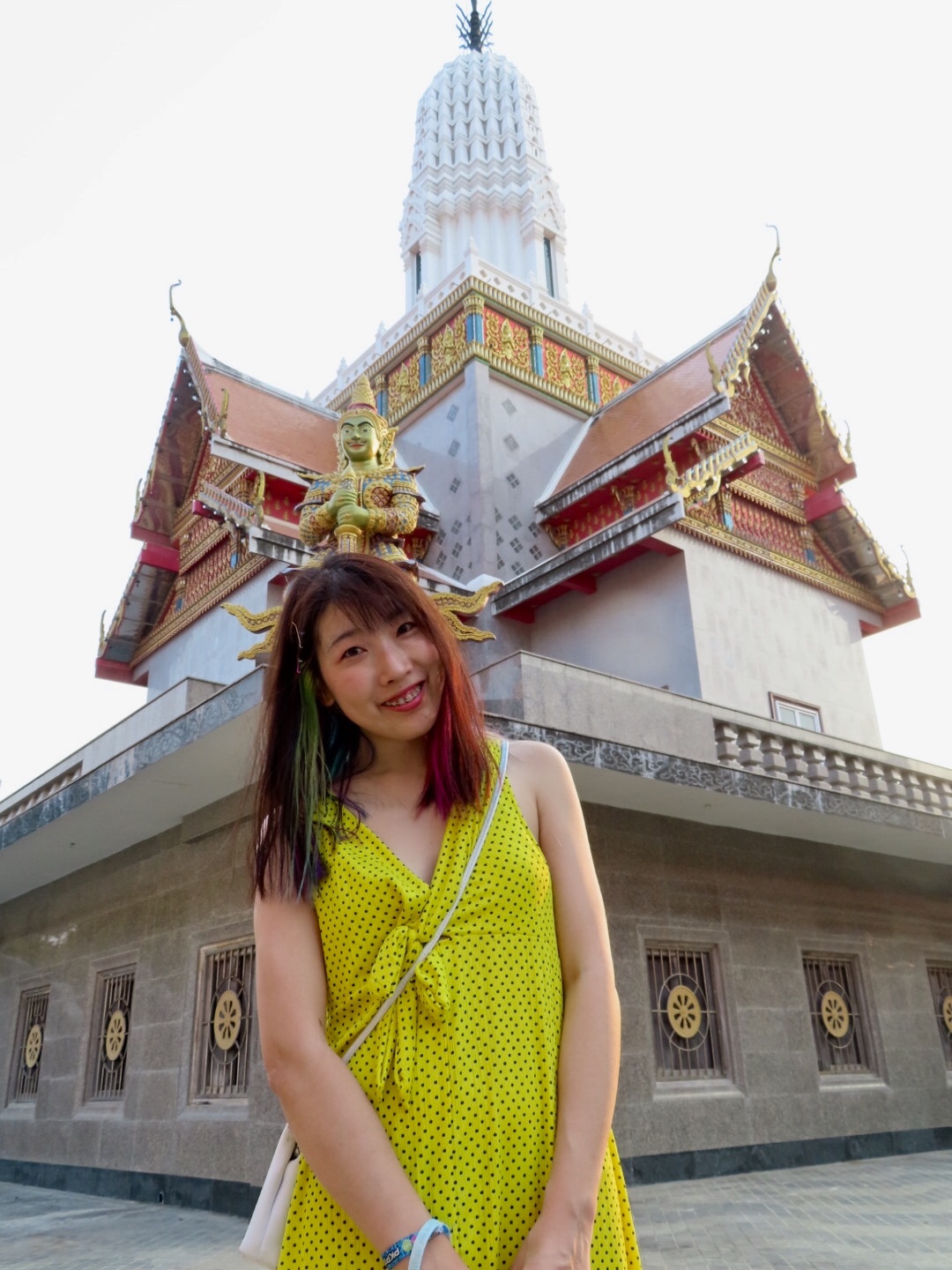 Wat Phutthaisawan, Beautiful temple, but when we arrived, it seemed just closed, so didn't go inside, took a good look at its exteriors and bought a plum tea together with boat lady. I 💚 plum tea! I'm leaving Thailand for HCMC tomorrow, do they have that in Vietnam too? Can't really remember.
BTW: dressing code here in Ayutthaya is so relaxed, even in the temple I saw people wearing shorts, tank tops etc. I asked the guesthouse owner if I can wear my midi dress like in the photo above, he even asked me "why not?" ...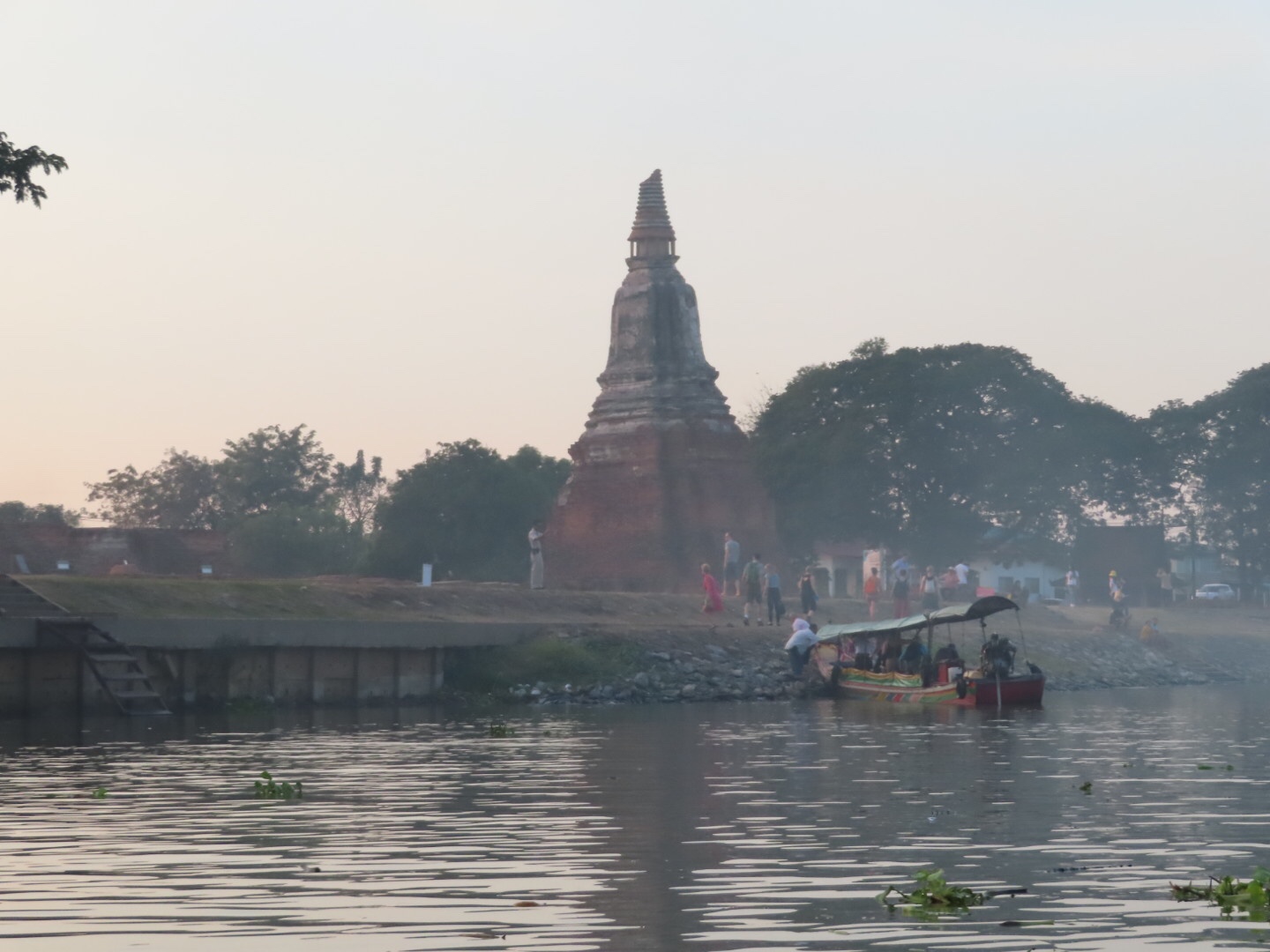 Wat Chaiwatthanaram is so stunning, especialy seeing from the river.
I didn't even go inside (too lazy), just spent 30 minutes on the shore, admiring this beauty under sunset.
And of course take pictures with my plum tea.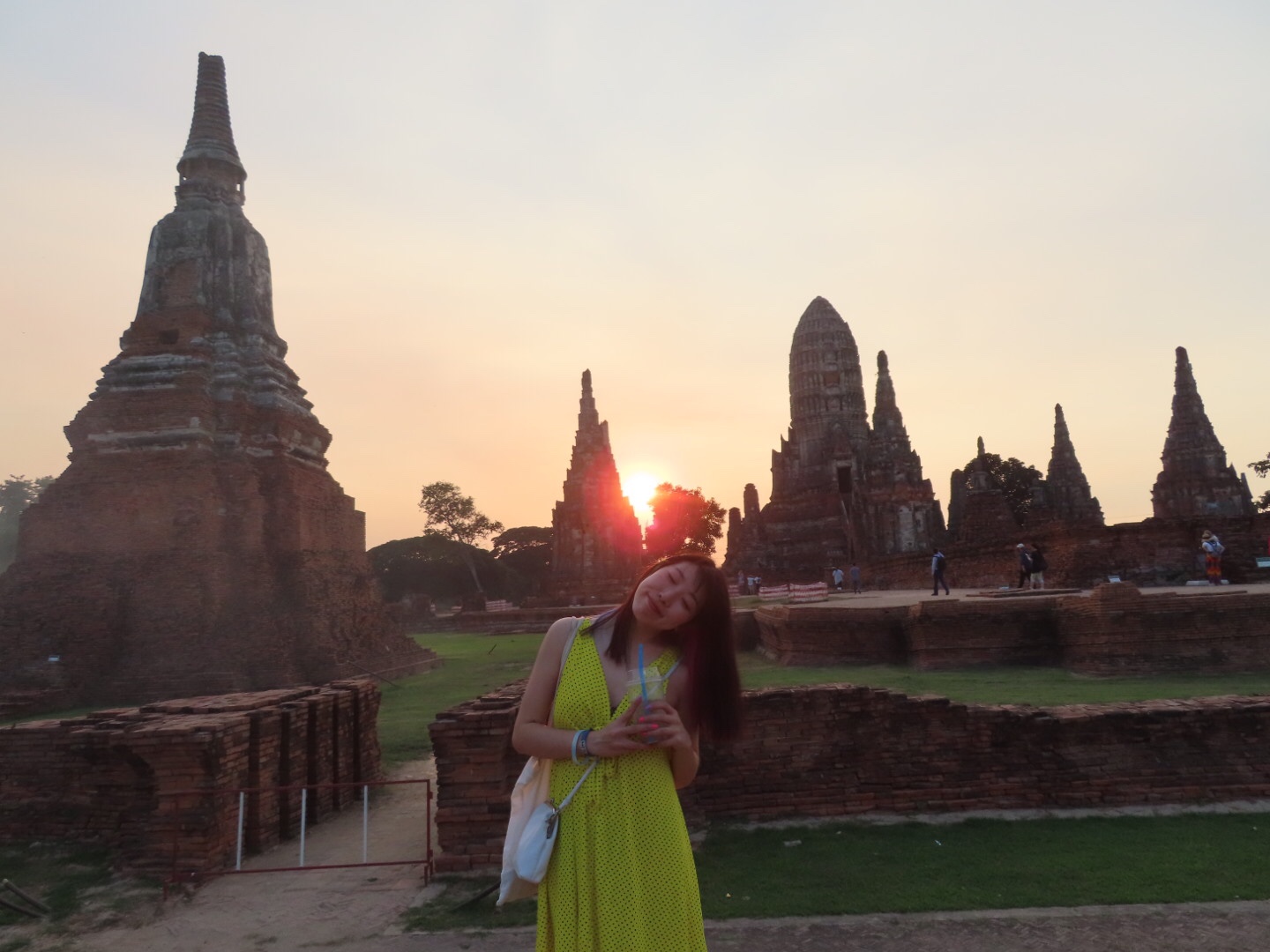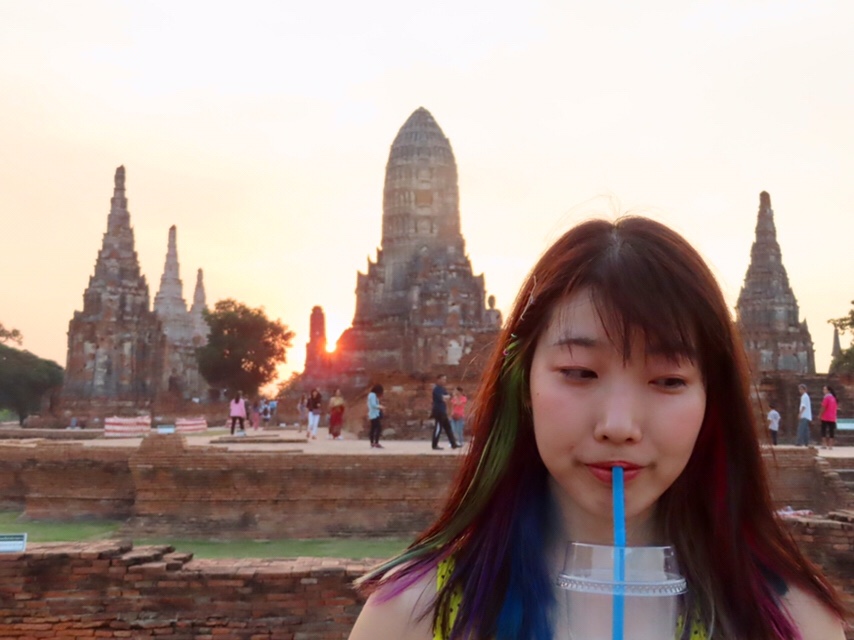 lol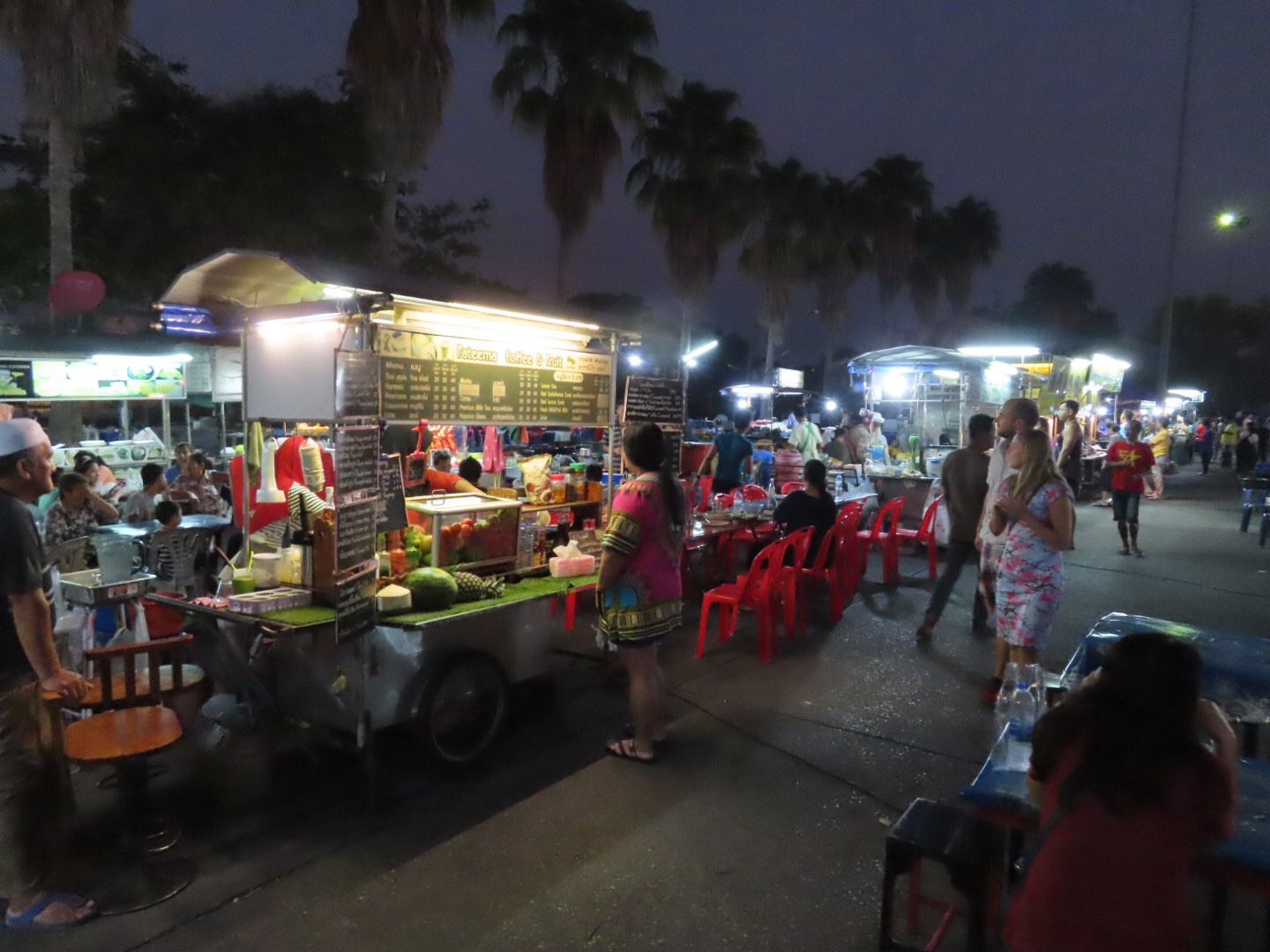 When we finished the trip at the starting point, the night market was aready going on, I kinda like this one better than another one near Wat Maha That, maybe because this one feels more local. I biught sime smoothie and pandan cake.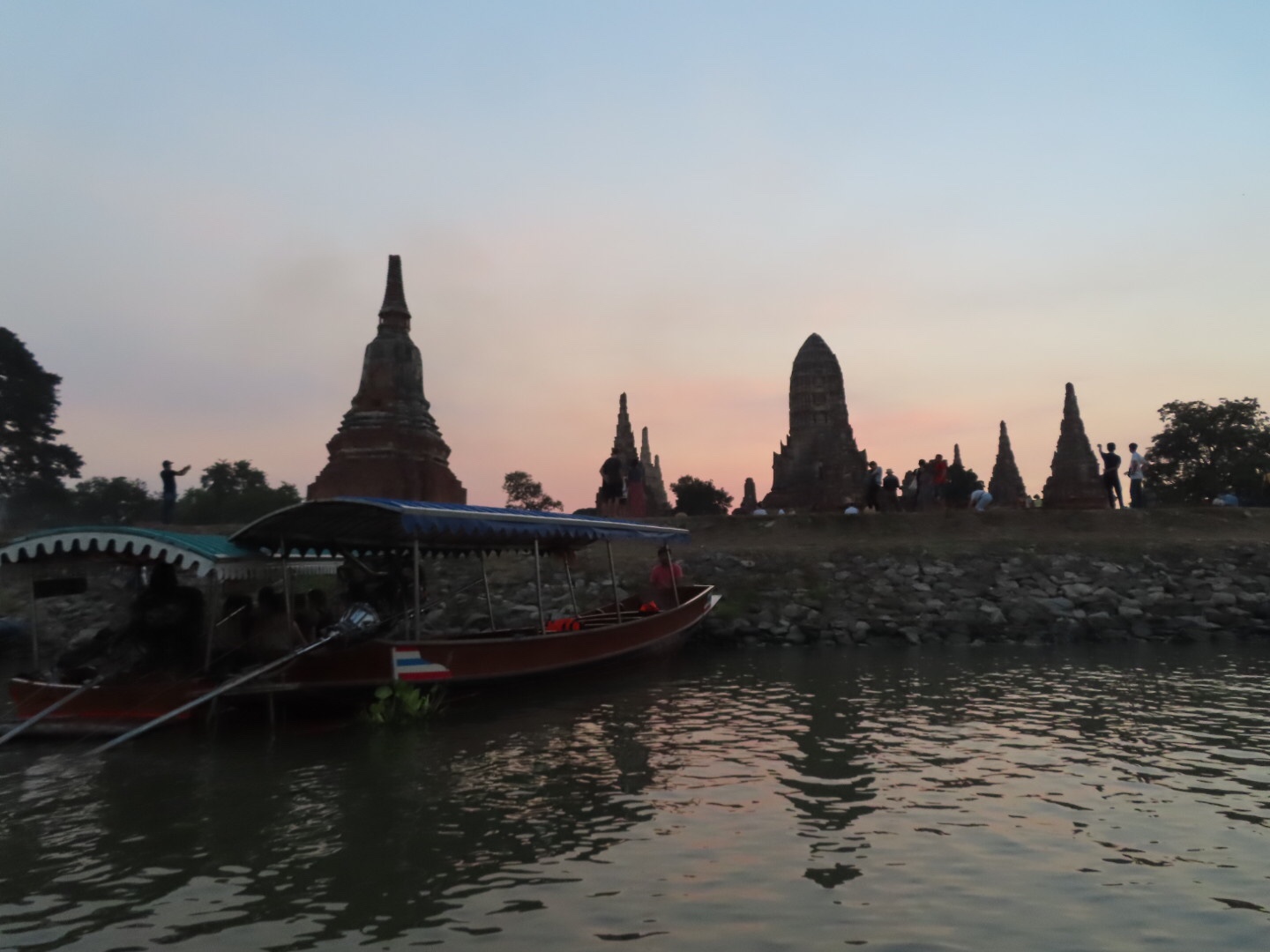 It was certainly a great trip, and I'm happy I hadn't visited all these three temples (although all the Thai temples start to look alike to me now), probably tuktuk driver I hired the other day knew about theboat tour so he took me to different ones.
Travelling in this part of the world is easy, no need to over plan the trip, it's just not that easy to go wrong haha!