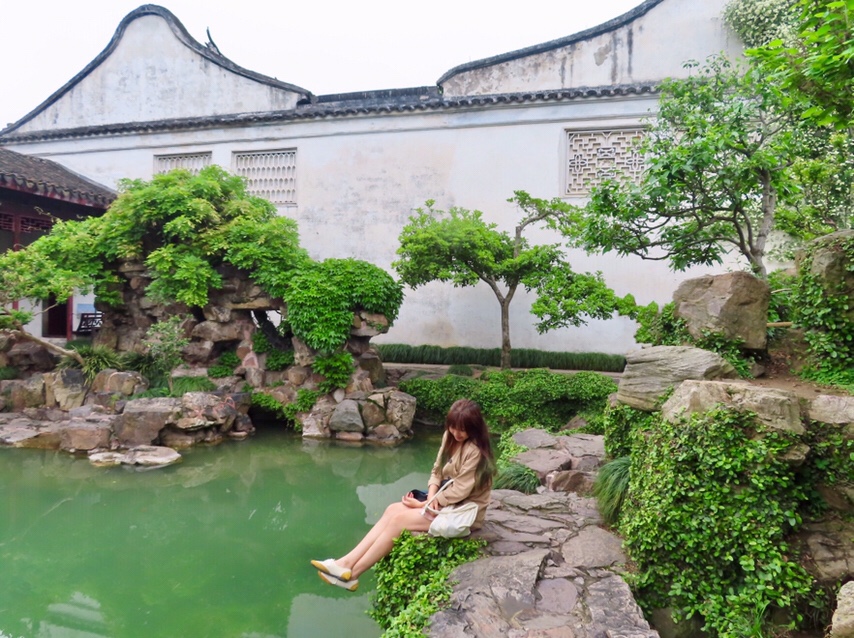 As promised the other day, today I'd like to share some photos taken in one of the most famous traditional gardens in Suzhou - Master of the Nets Garden.
Master of Net meant fishermen in Suzhou dialect, the garden was inspired by the lifestyle of ancient Chinese fishermen.
According to google, the garden was originally designed and constructed in 1140, it surprised me because I thought it would be later. Of course the one we see nowadays was later (around 1785) re-constructed after falling into disarray due to not in use for years.
It's a typical Suzhou style garden, I moved to Suzhou for middle school and lived there for quite a long time, I've visited a lot of gardens there, they are all very green, with ponds, little bridges, wooden hallways, Chinese style pavillons, etc.
I like this garden the most, because it's not too big and not too crowded as other ones. It's also close to the street that used to be our favorite bar street, but last time when I went there, it was totally changed, no bars left, none of any. Sometimes I don't understand this.
OK, now garden pictures: