Hey everyone! Today in this post let me share some of my experiences on visiting Angkor Wat, as I've been wanted to visit it since very long ago, so after Asia finally reopens international travel, Cambodia becomes my first Asia destination since the C19 craze.
Since I wanted to come back to Asia for so long, I decided to stay longer in one place. One month in Siem Reap is more than enough to visit Angkor, but it's nice to take it easy and to visit one temple each time. Today I'm sharing 3 of my favourite temples in Angkor. There're in total 10ish temples worth visiting. I especially liked just sitting by the river at sunset.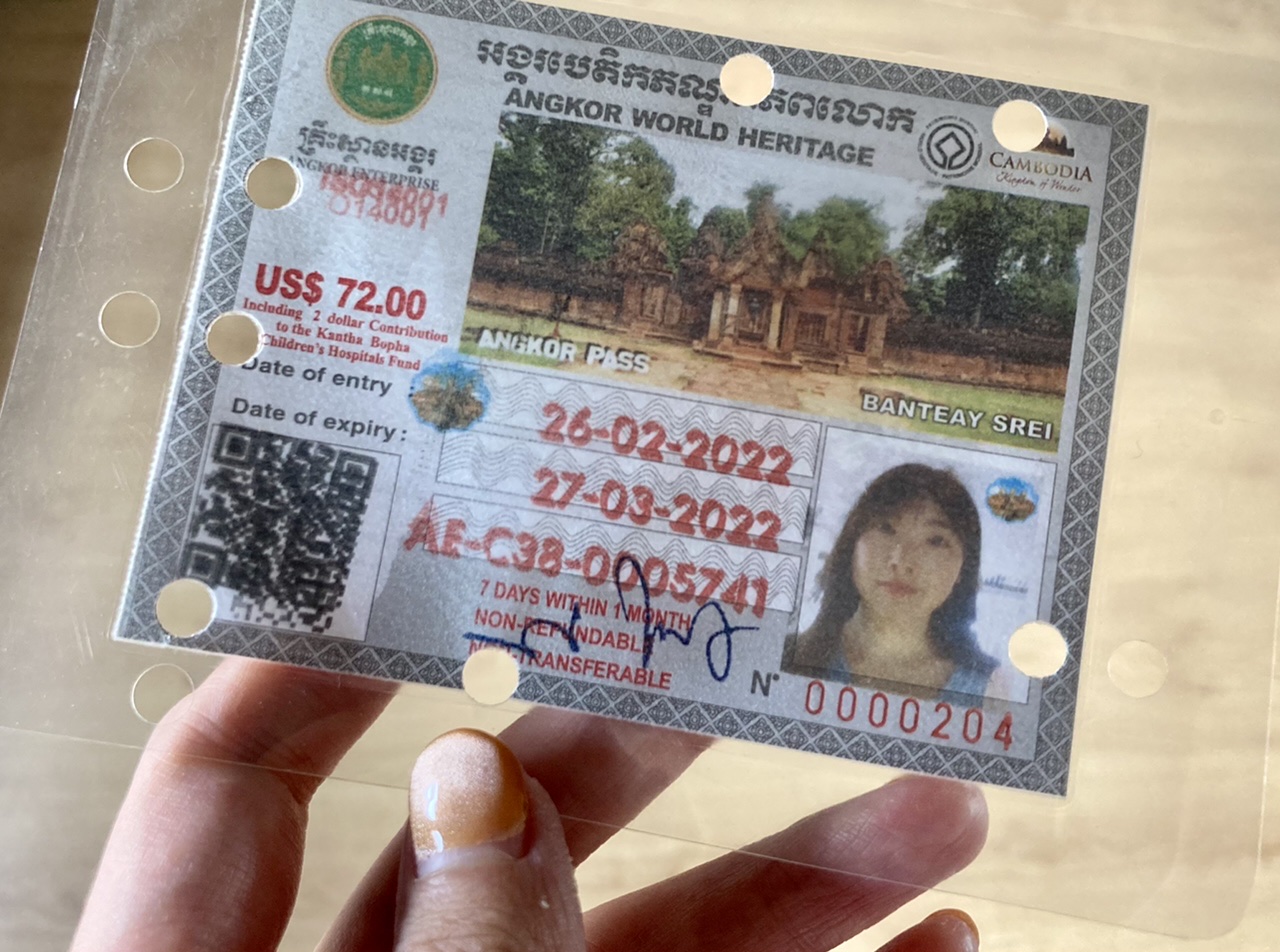 Ticket office is outside the temple area, so make sure you have the ticket before heading to the temple. Photo has to be taken at the ticket office so you'll probably have to go there yourself to get the ticket. Normally if you go with tuktuk to the temple, driver will remind you to buy/take your ticket. Day ticket is $30+, and monthly pass costs $72.
You can easily grab a tuktuk to the temple whenever you wish to go, but if you prefer everything planned, it's easy to find a tuktuk driver. Tuktuk ride to the temple from Siem Reap city costs ~$3.5 (15k riel).
---
Angkor Wat
This one, the main temple, Angkor Wat, is the most famou one, also the only one that is open early at 5:30ish, while the rest of temples open later. The sunset photo of Angkor is overrated as it is taken from the small fond in front of the temple, and water isnt clear. Angkor itself is stunning, the carvings, step wells, the gardens etc.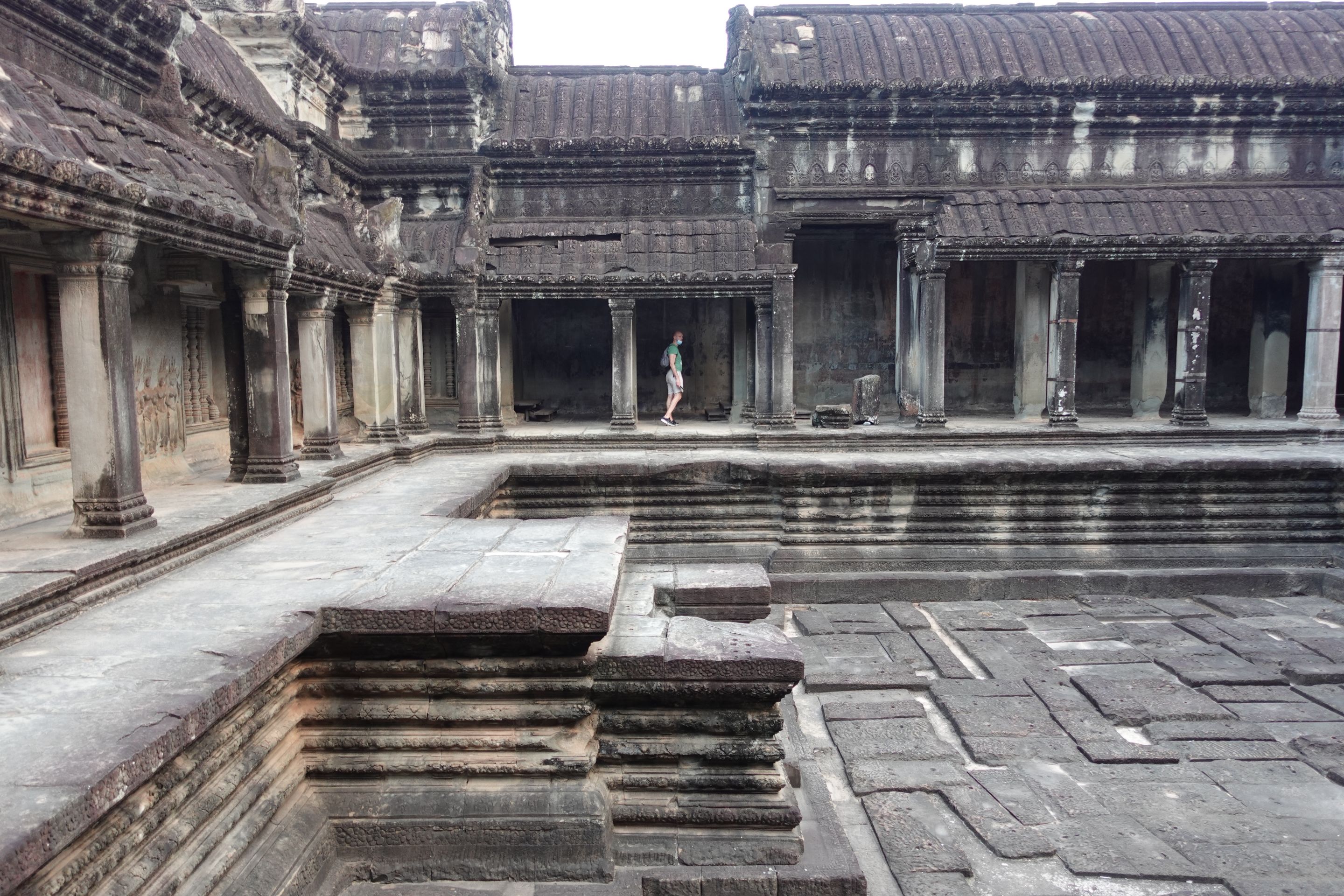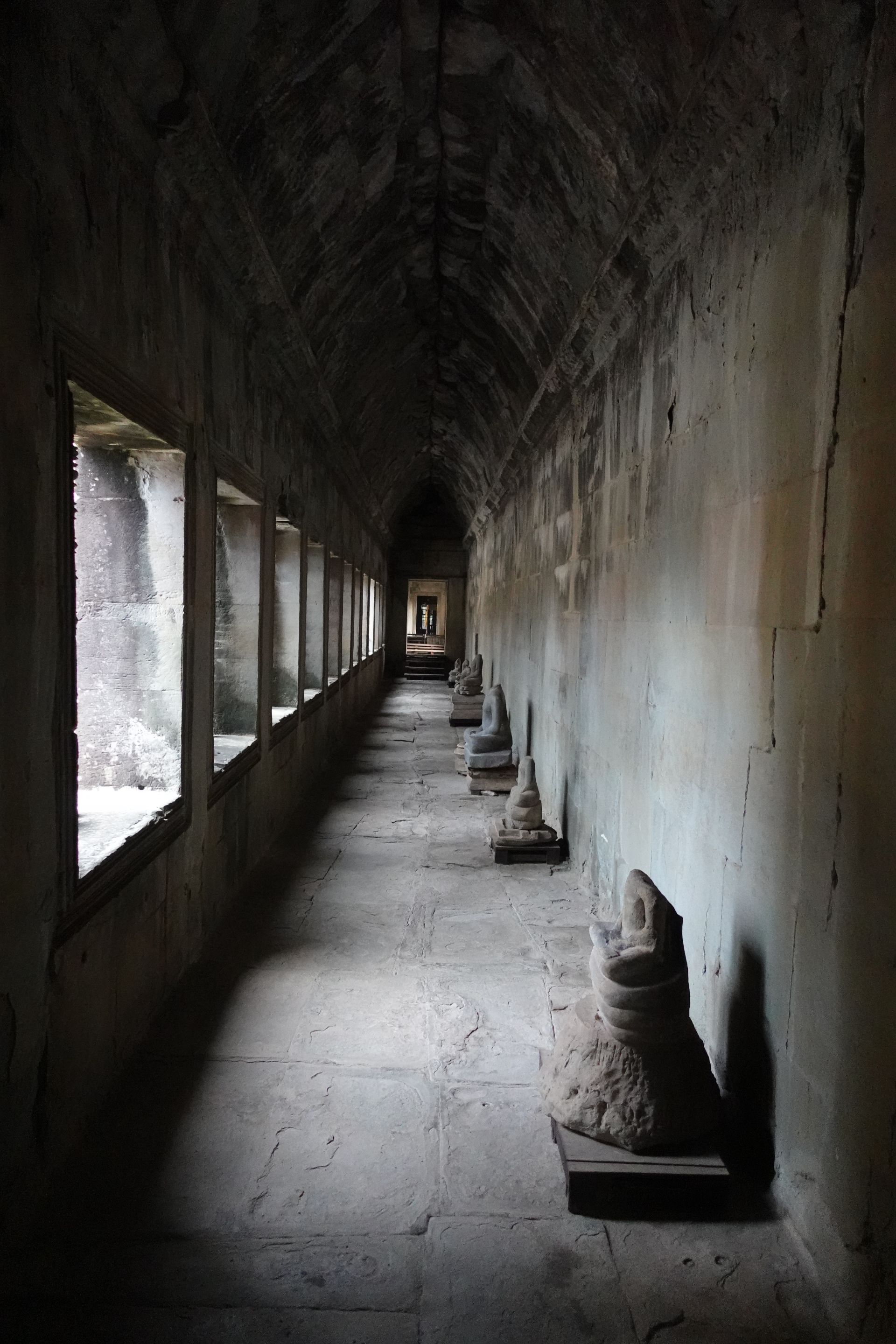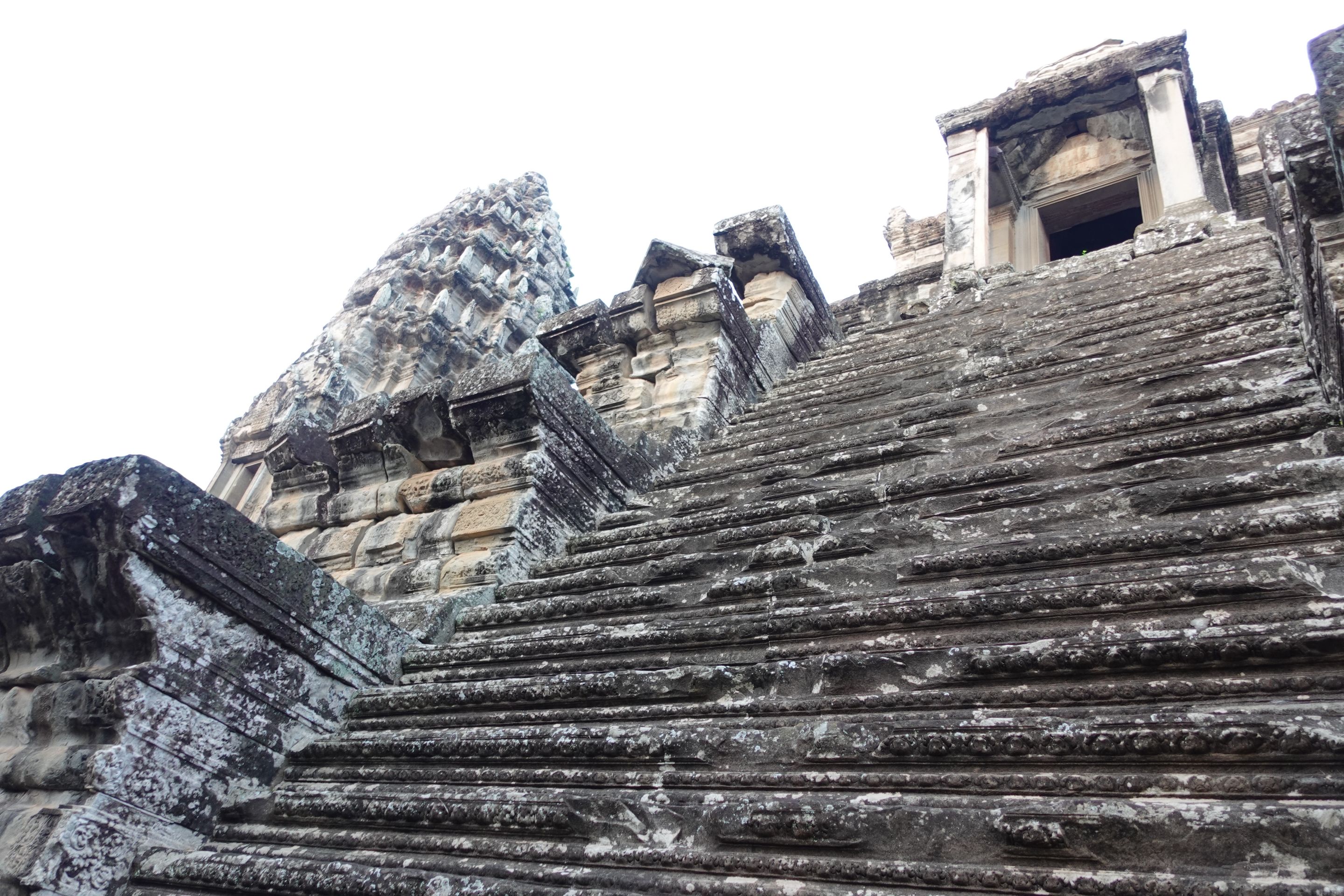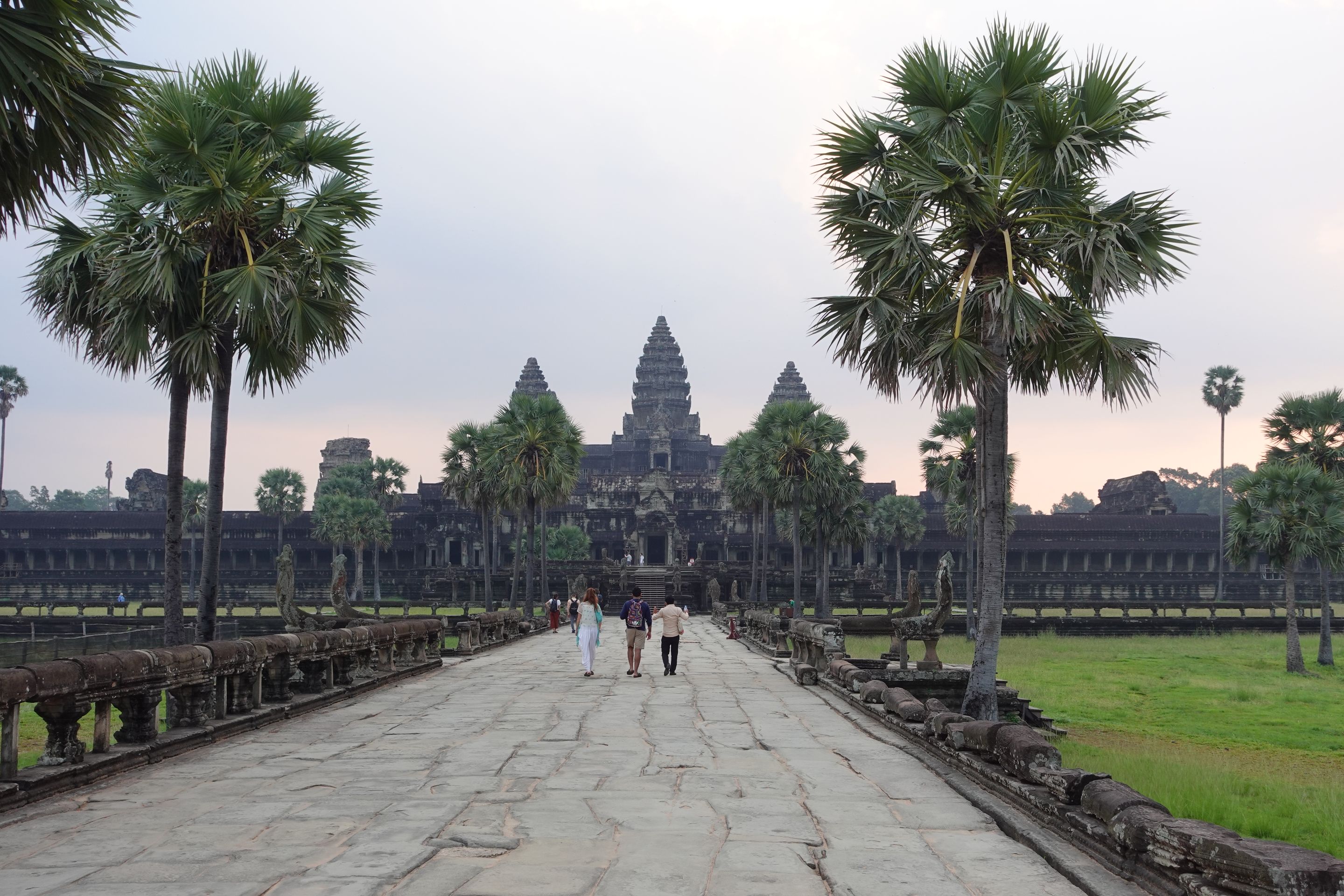 ---
Ta Prohm Temple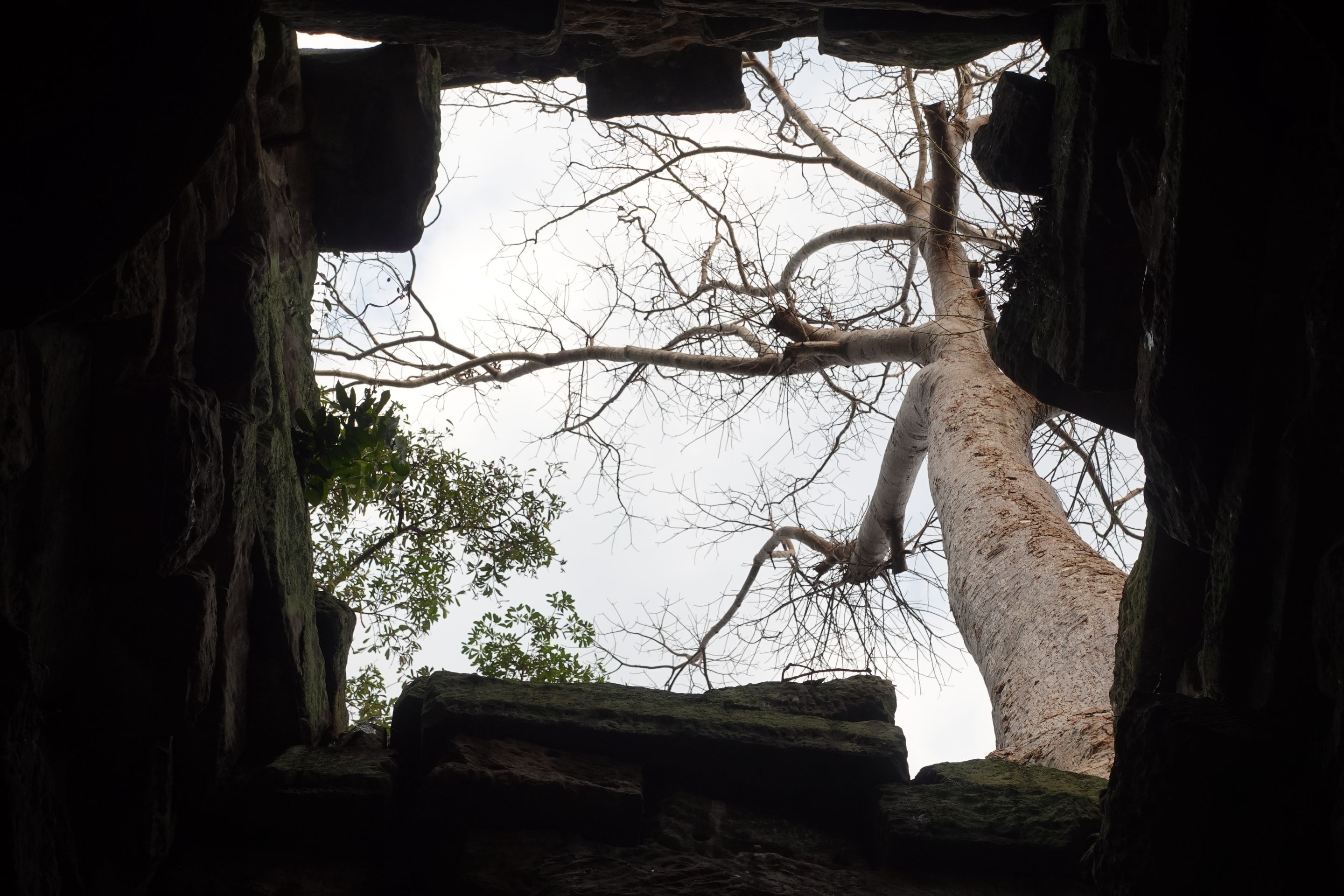 Ta Prohm temple is impressive. It's located to the East of Angkor Wat, ticket included in the Angkor pass.
Trees and ancient ruins all binded together, it's so special, almost feels like trees have taken over the place now play as the support for the temple ruins.
Due to the heat, I only stayed for a short while at sunset time before the closing hour, but since I get Angkor multi day pass, I can always go back there. Visiting temple is exciting, I hope one of the next days can manage to get up early for the quiet sunrise hours for temple visit. Not really a morning person, always wish to be one whenever I'm in Asia visiting temples haha.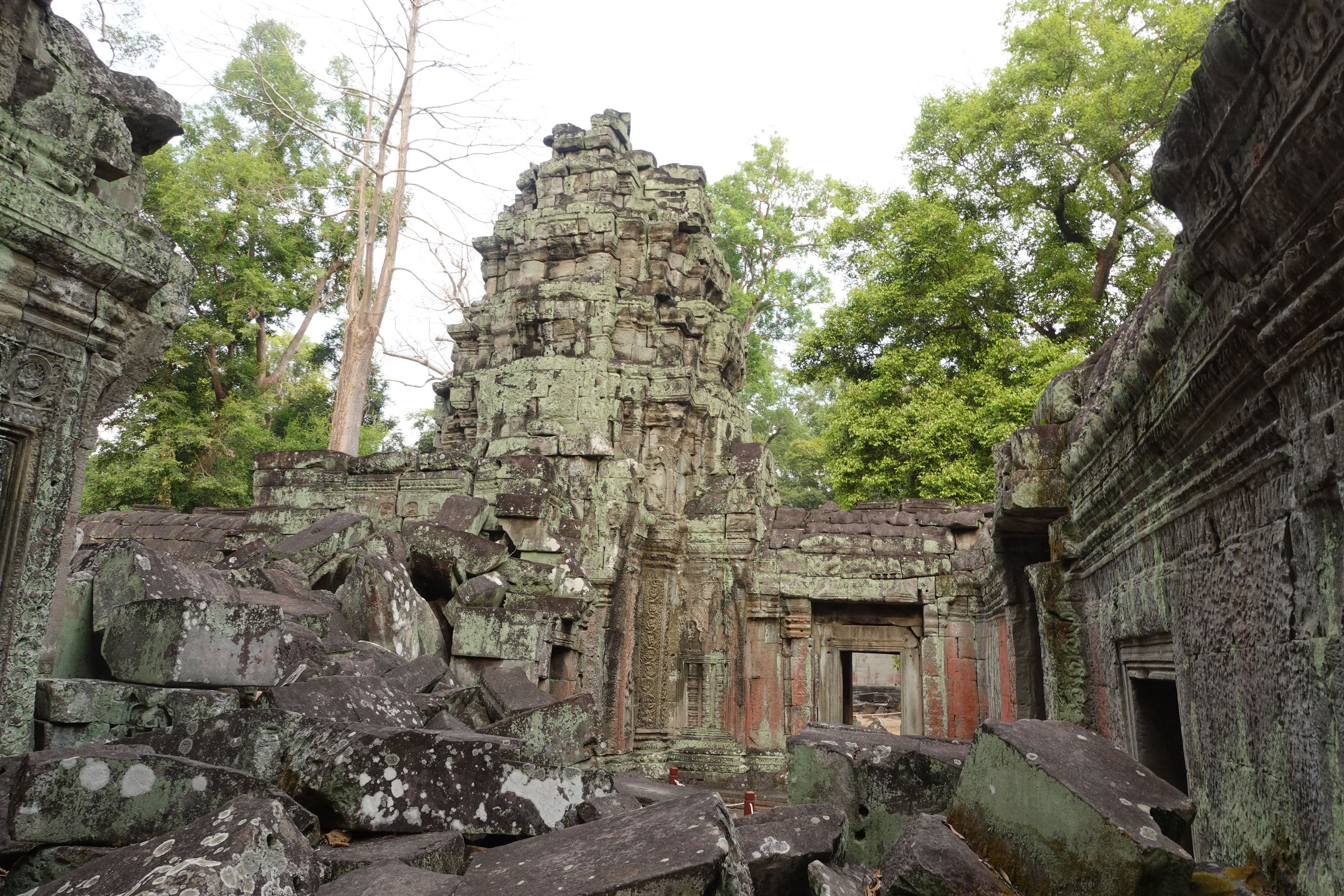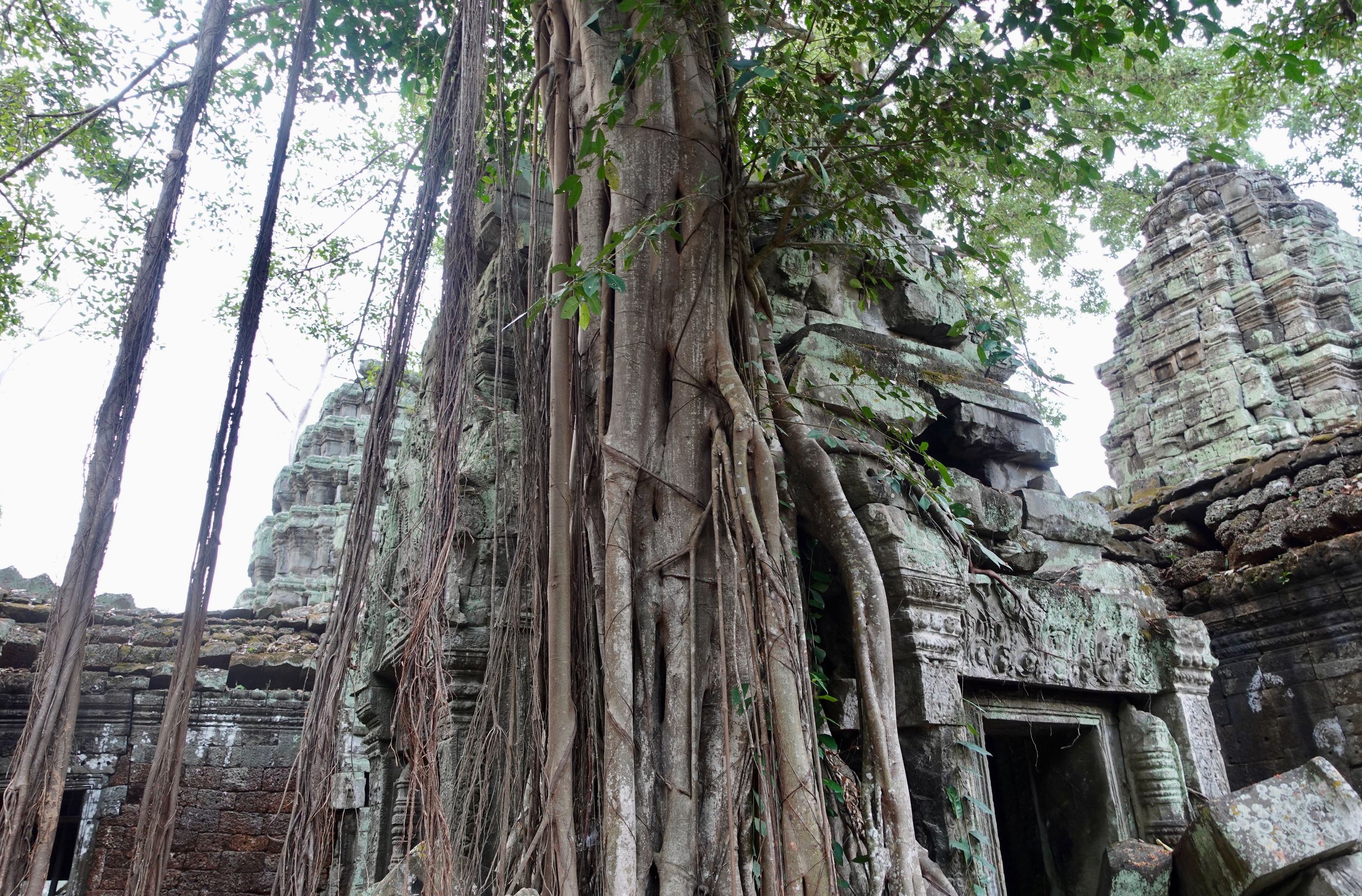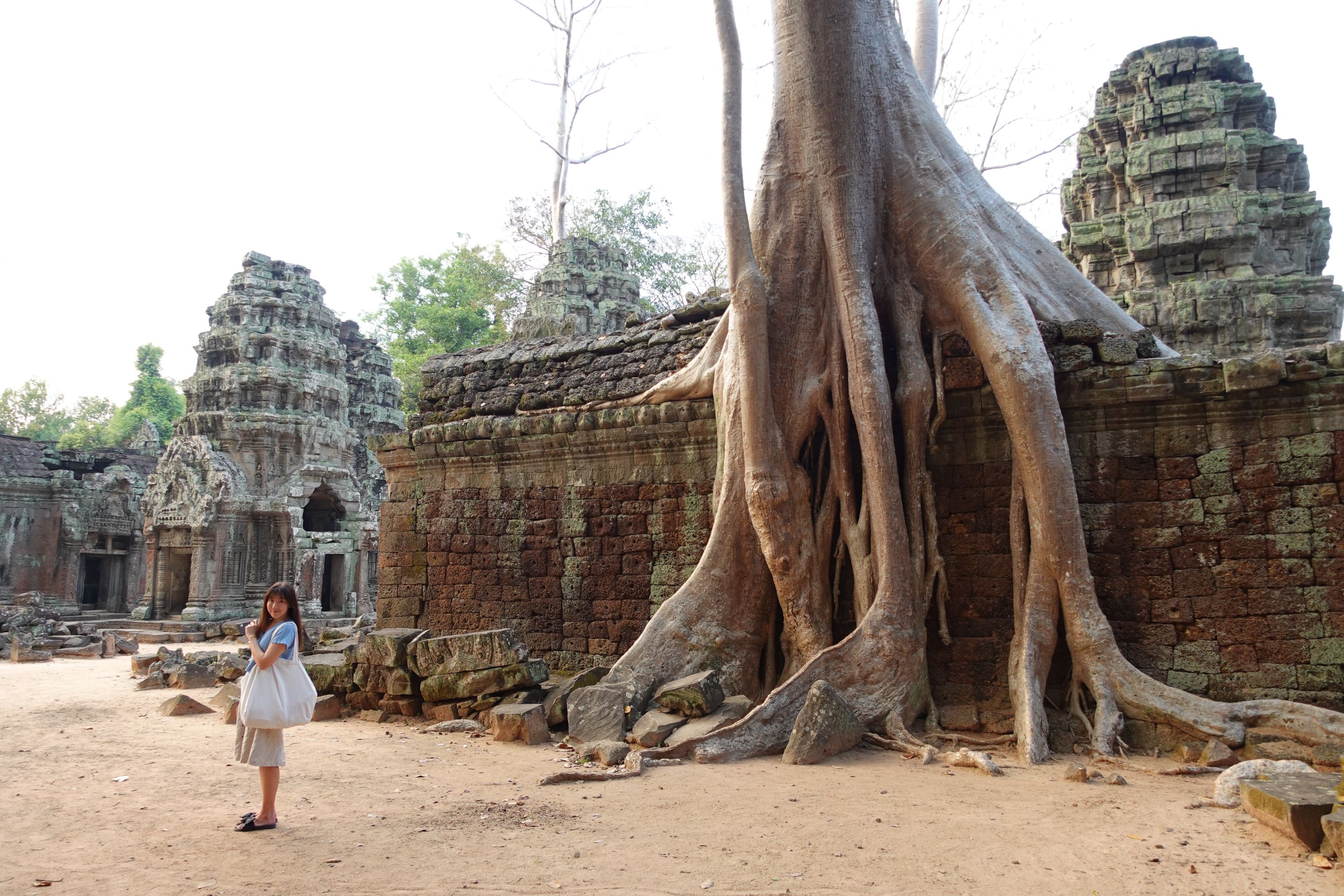 ---
Bayon Temple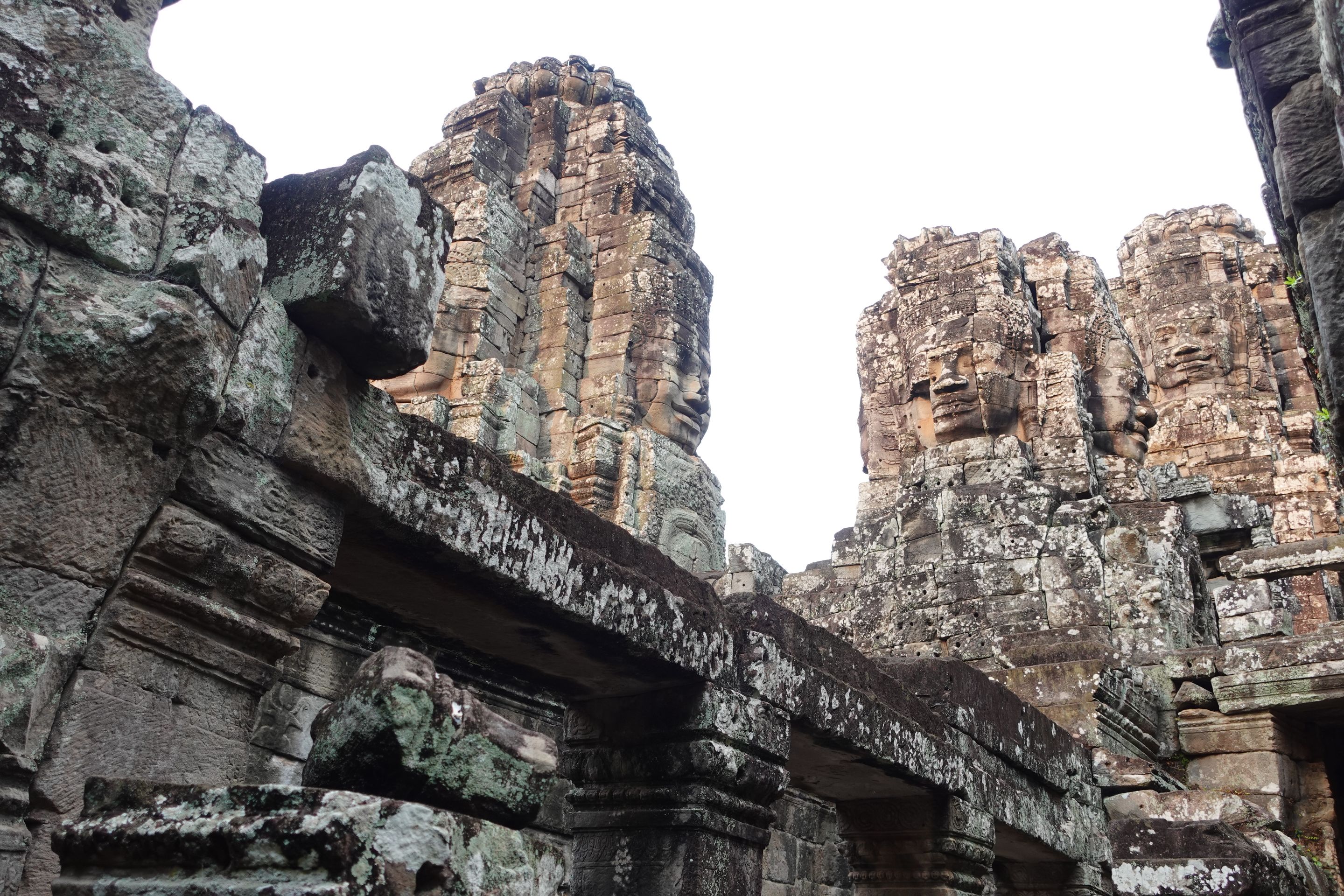 Bayon temple is the famous temple known for its smiling Buddhas. You'll spot the detailed carvings of buddha around all sides of the towers. I've heard about the smiling faces of Khmer buddhas but seeing it with my own eyes felt so special still. I've read that normally in the morning it's over-crowded, thanks to the covid and limited flights in and out Cambodia, there were barely tourists even in the morning. Right now the highest temperature during the day can reach 35 degree C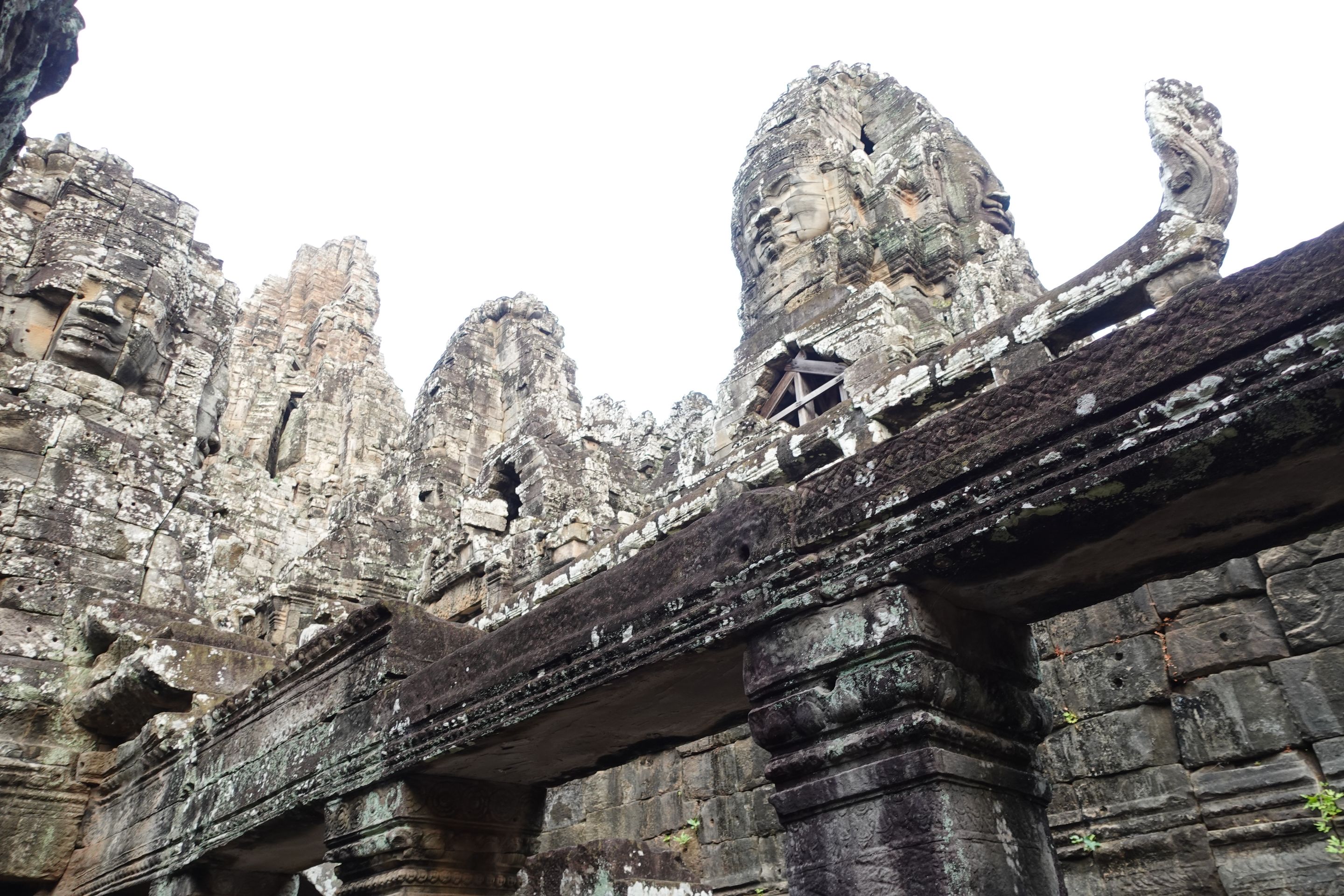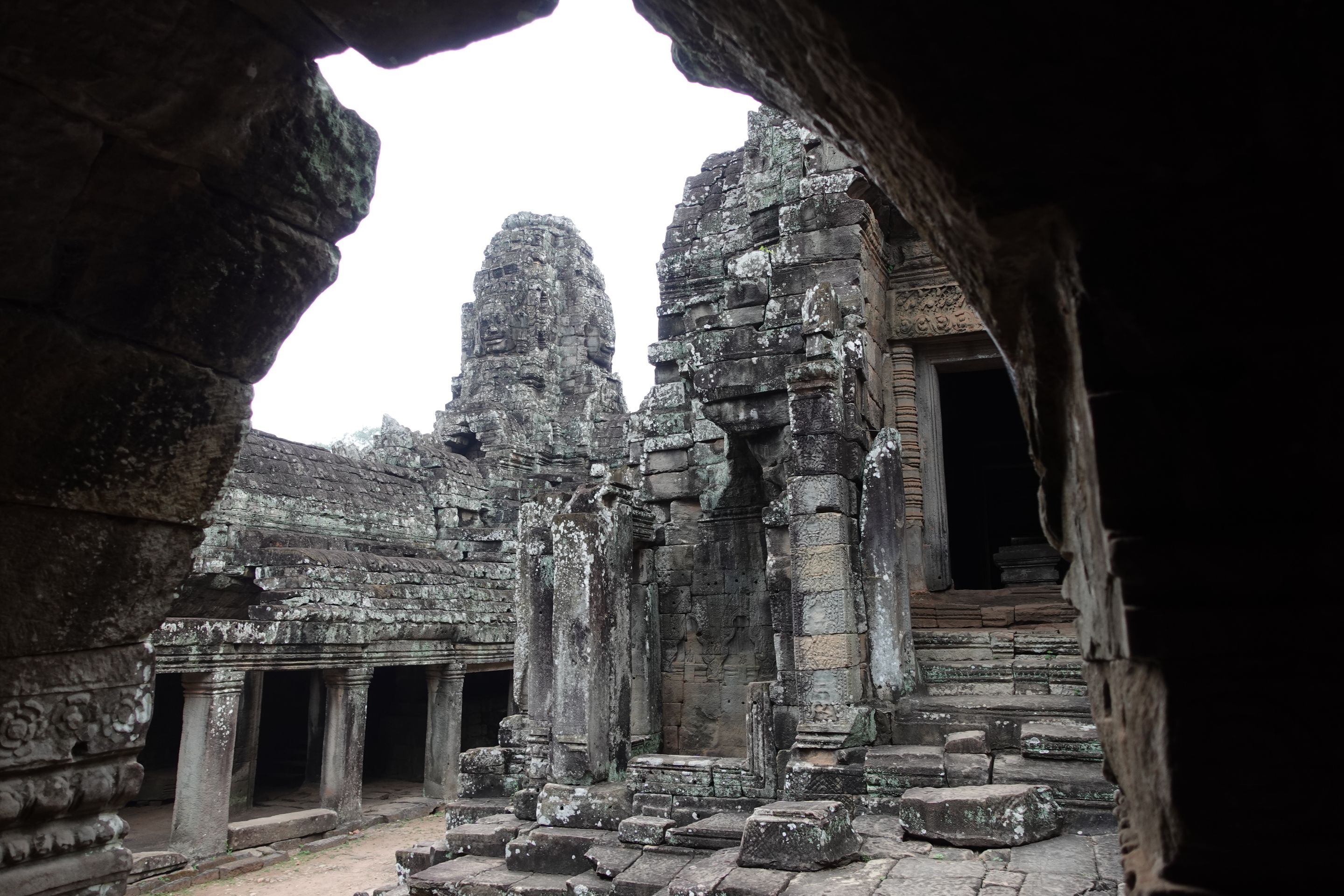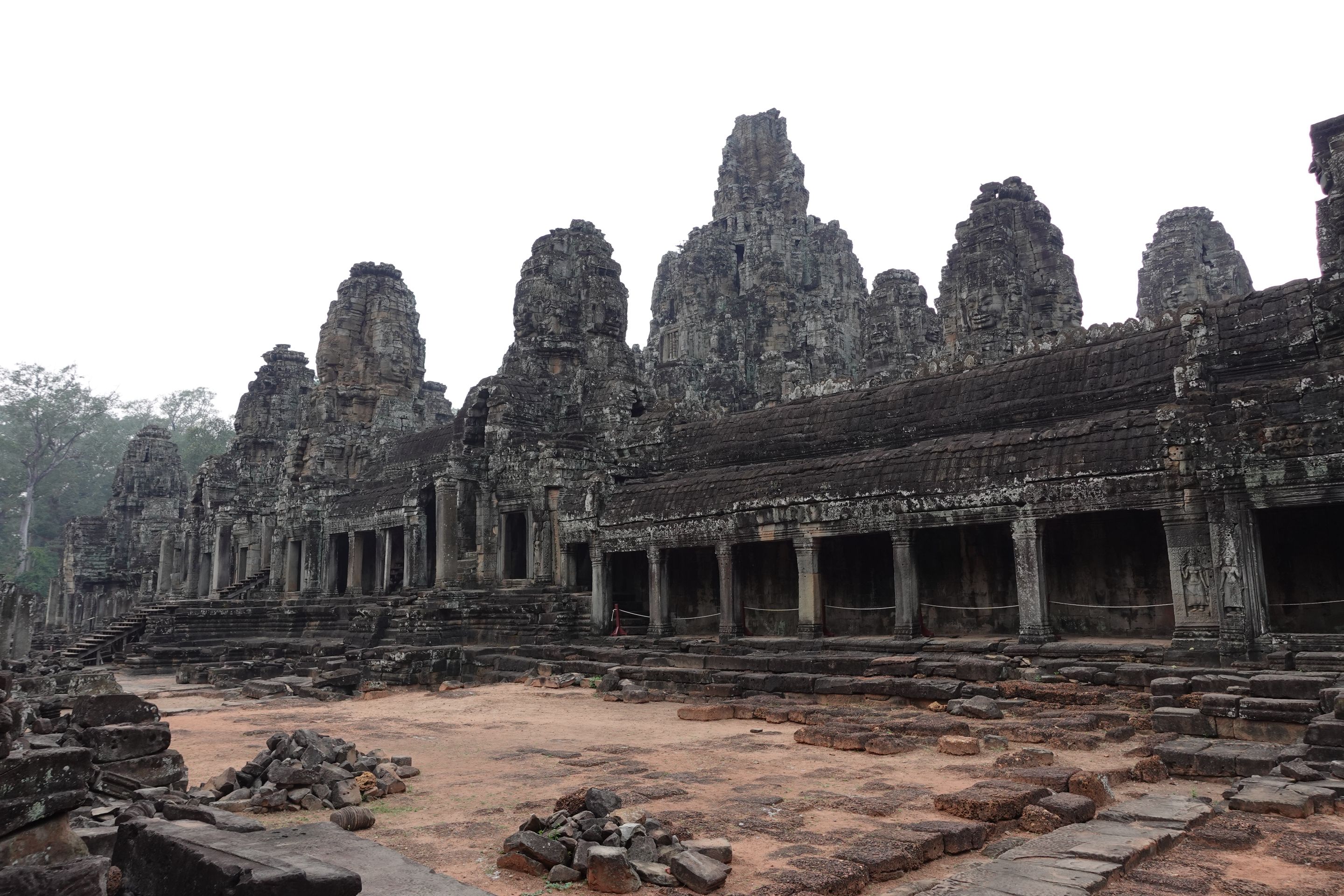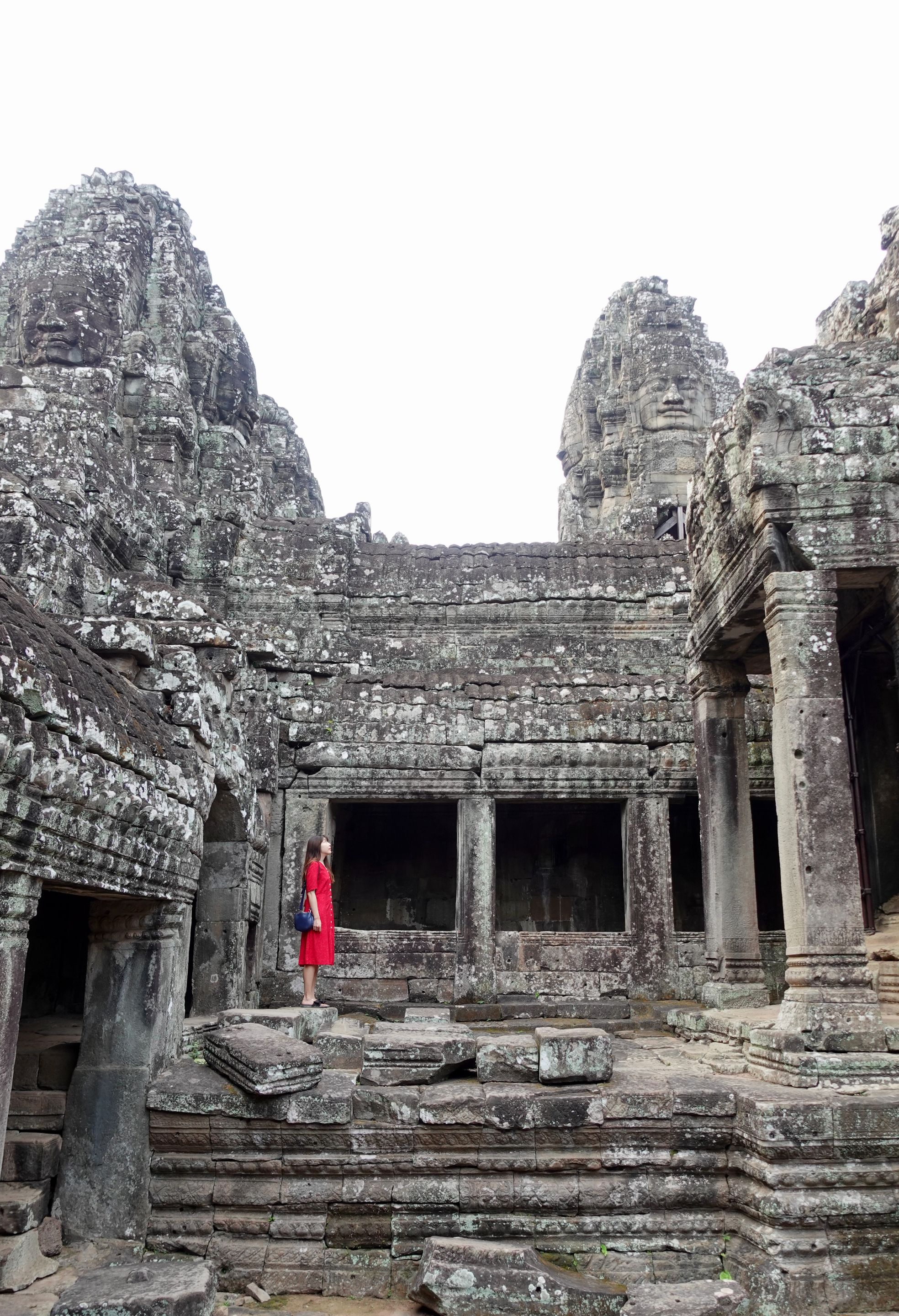 I've visited 7-8 temples in total with the monthly pass during 1-month stay in Siem Reap. I think these three are the most representative and impressive ones, you can probably visit them all in a day, but Angkor ,the "temple city" hidden in the jungle, is quite warm most of the time, so it's better to split your visit for different temples. Probably 3-day pass is enough for most, unless you really love temples and stay in Siem Reap for a while, SR, btw is a lovely place to stay long term imo.