Temple or Mosque? I was confused when I first saw this mosque in Karakol.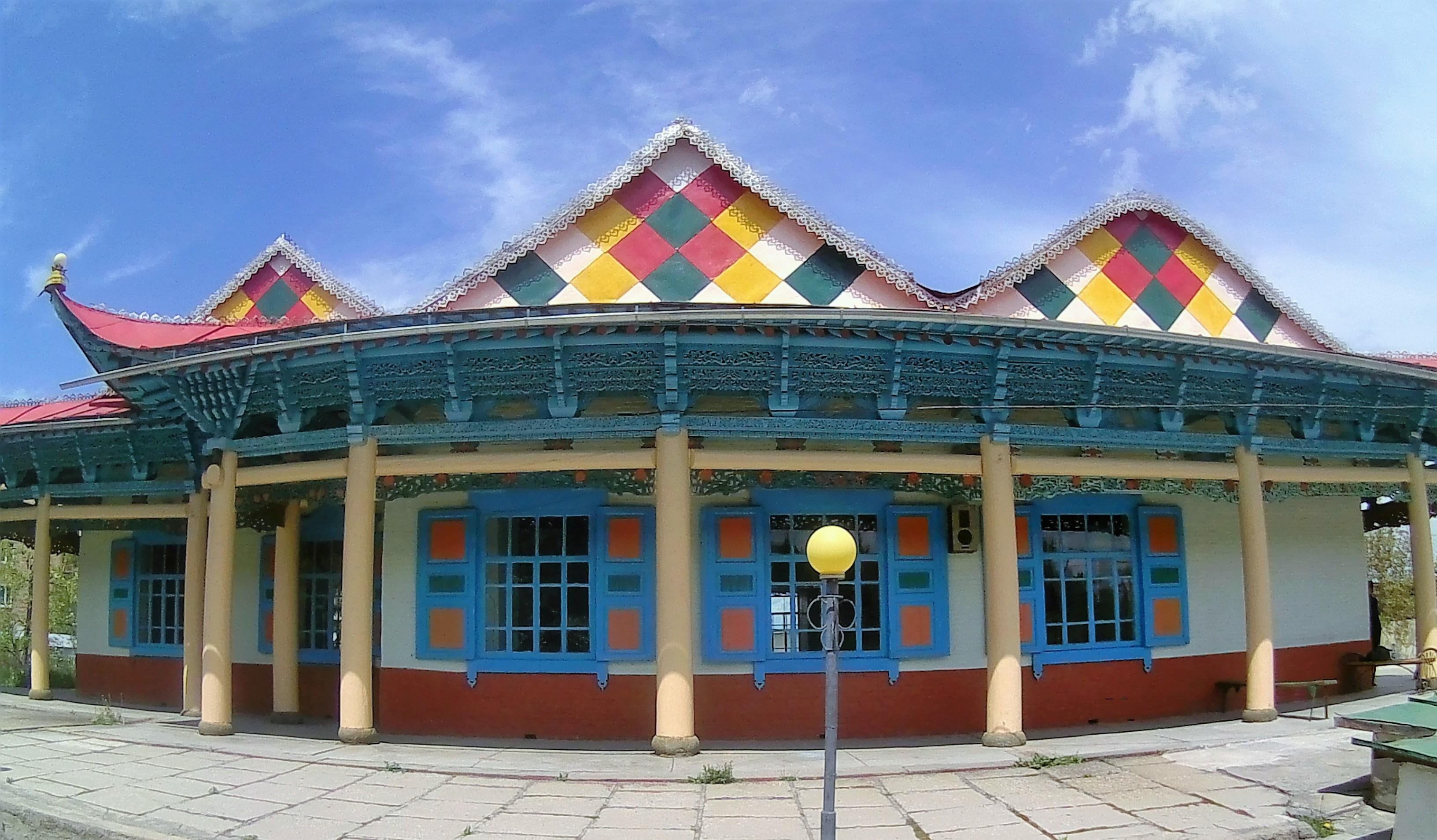 It's actually a Dungan mosque. Dungan people are the descendants of Chinese Muslims that fled out of China (mostly to Central Asia via the dangerous Torugart Pass) in the 1800s after losing the Dungan Revolt. Dungan were a small minority, so I didn't really expect such mosque to be in Kyrgyzstan. The mosque was completed around 1910, and at the time it was built to serve Karakol's Dungan community, nowadays it is used for mostly local Muslims, not limited to the Dungan Muslim.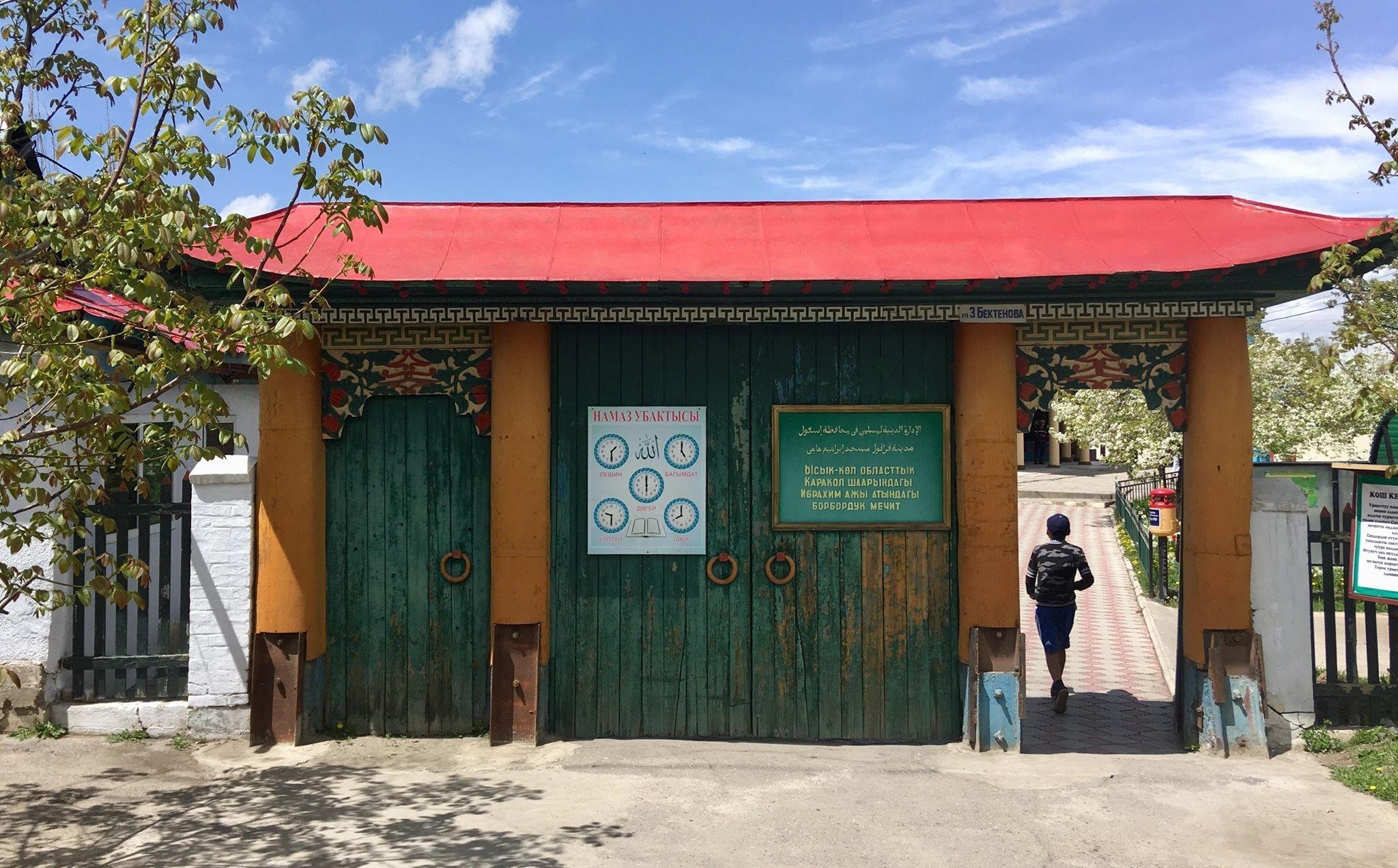 The door of the Dungan Mosque, the sign on the door is written in two languages, upper one is a partially Uyghurized version of the mosque's Kyrgyz name (in Uyghur Arabic alphabet) The lower one is in Kyrgyz.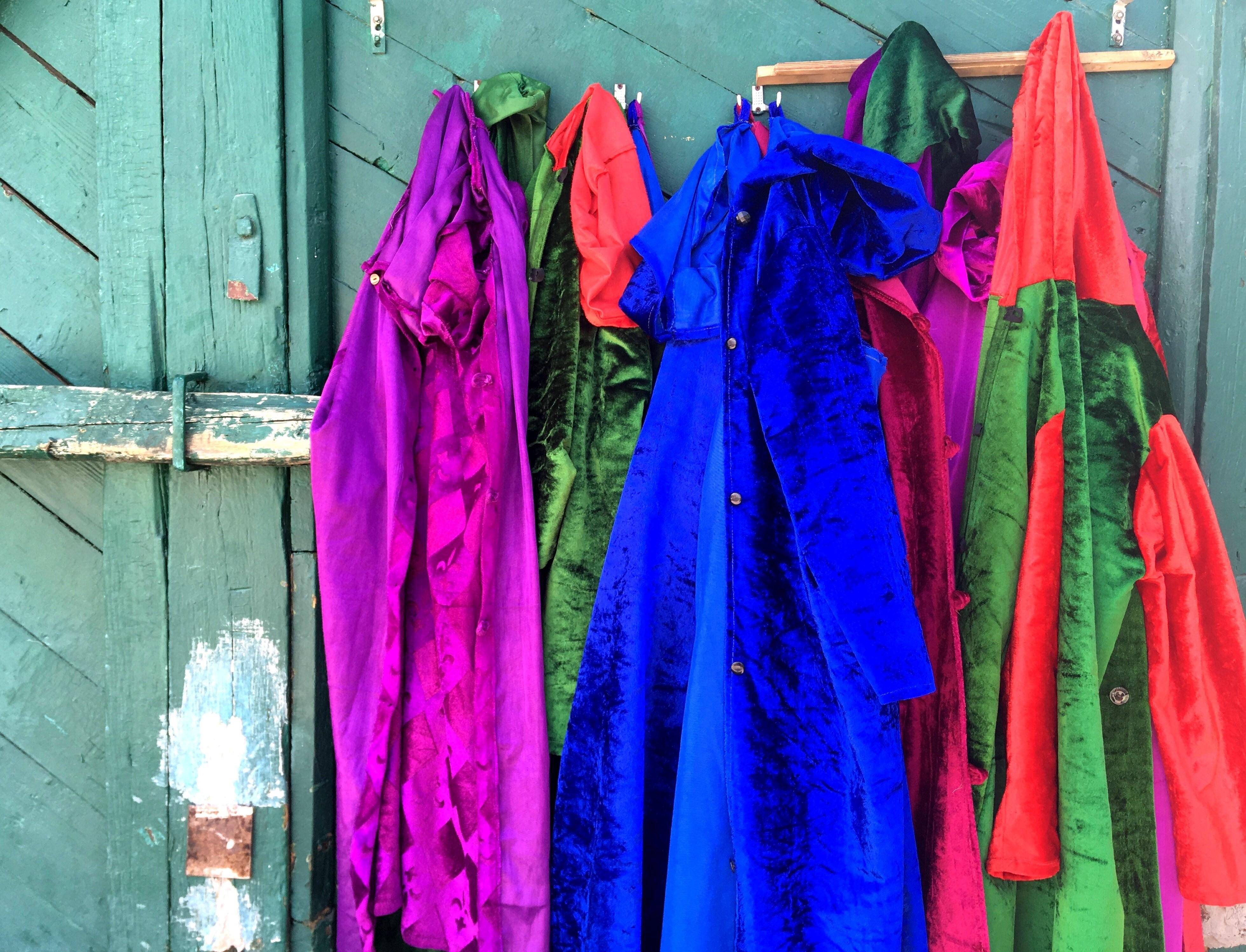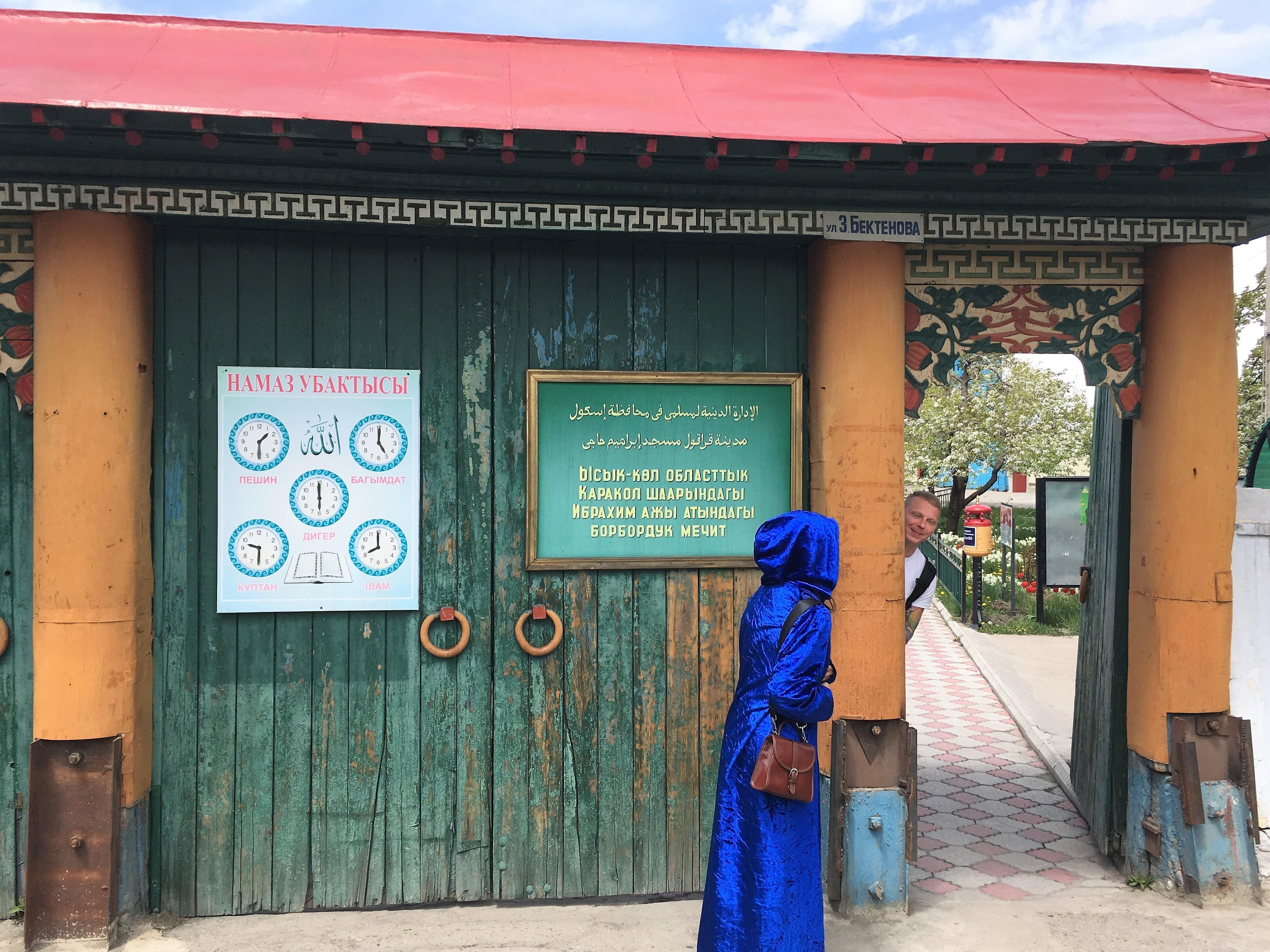 I saw some visitors covered their hair when entering, but when I walked in, the guard and personnel didn't ask me to hide my hair, but I noticed there are some colorful velvet robes, so I decided to try it on anyway.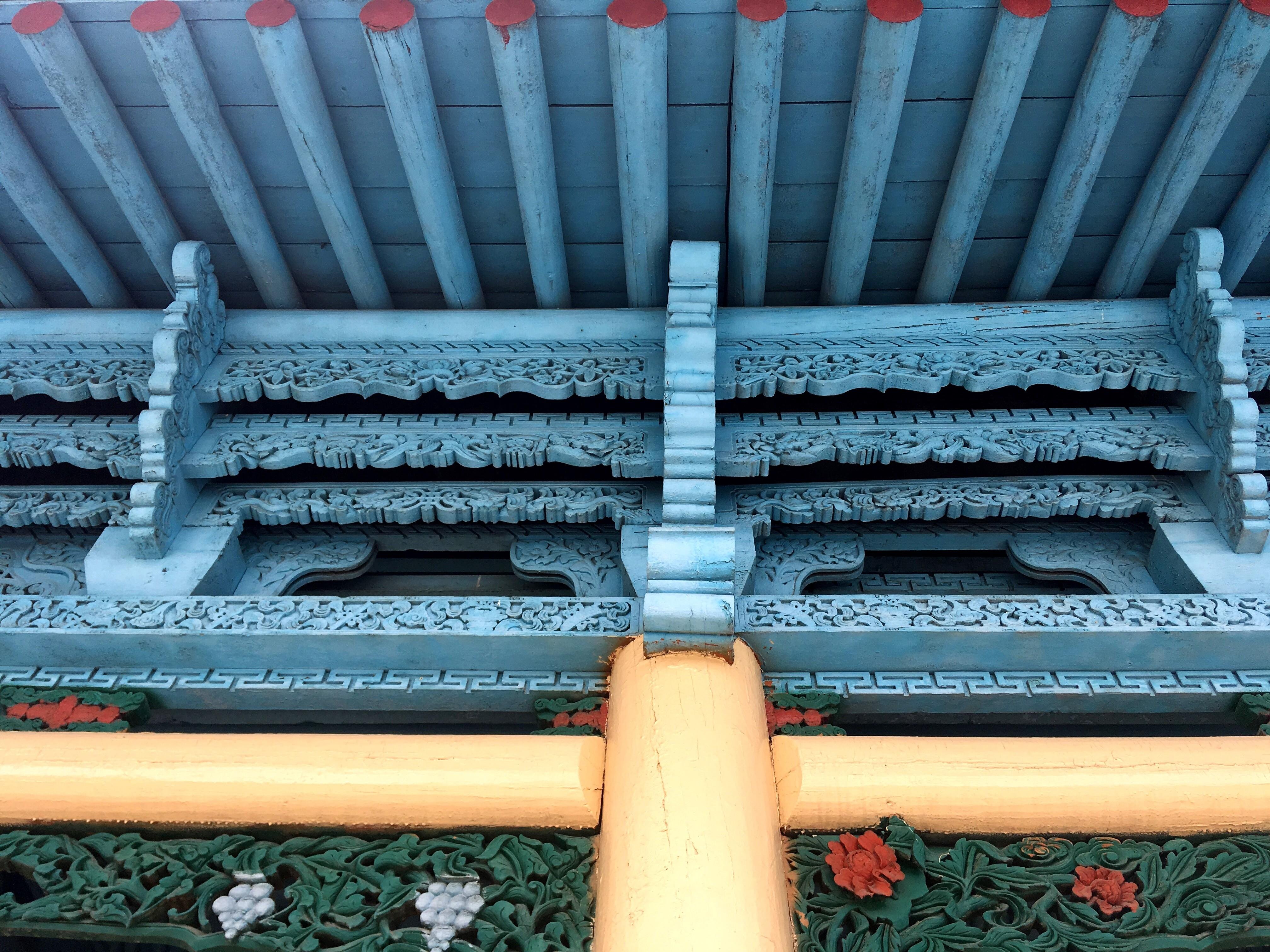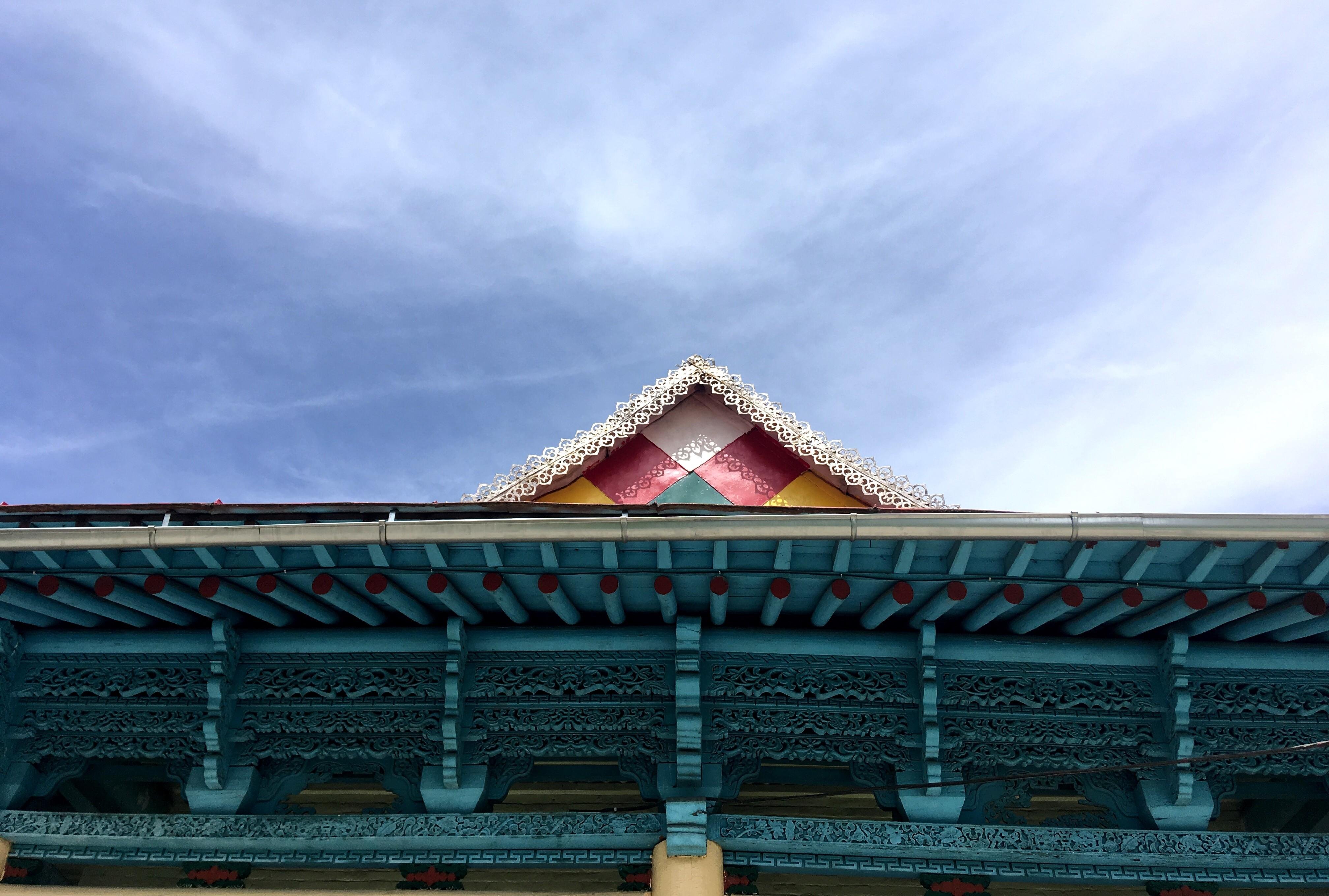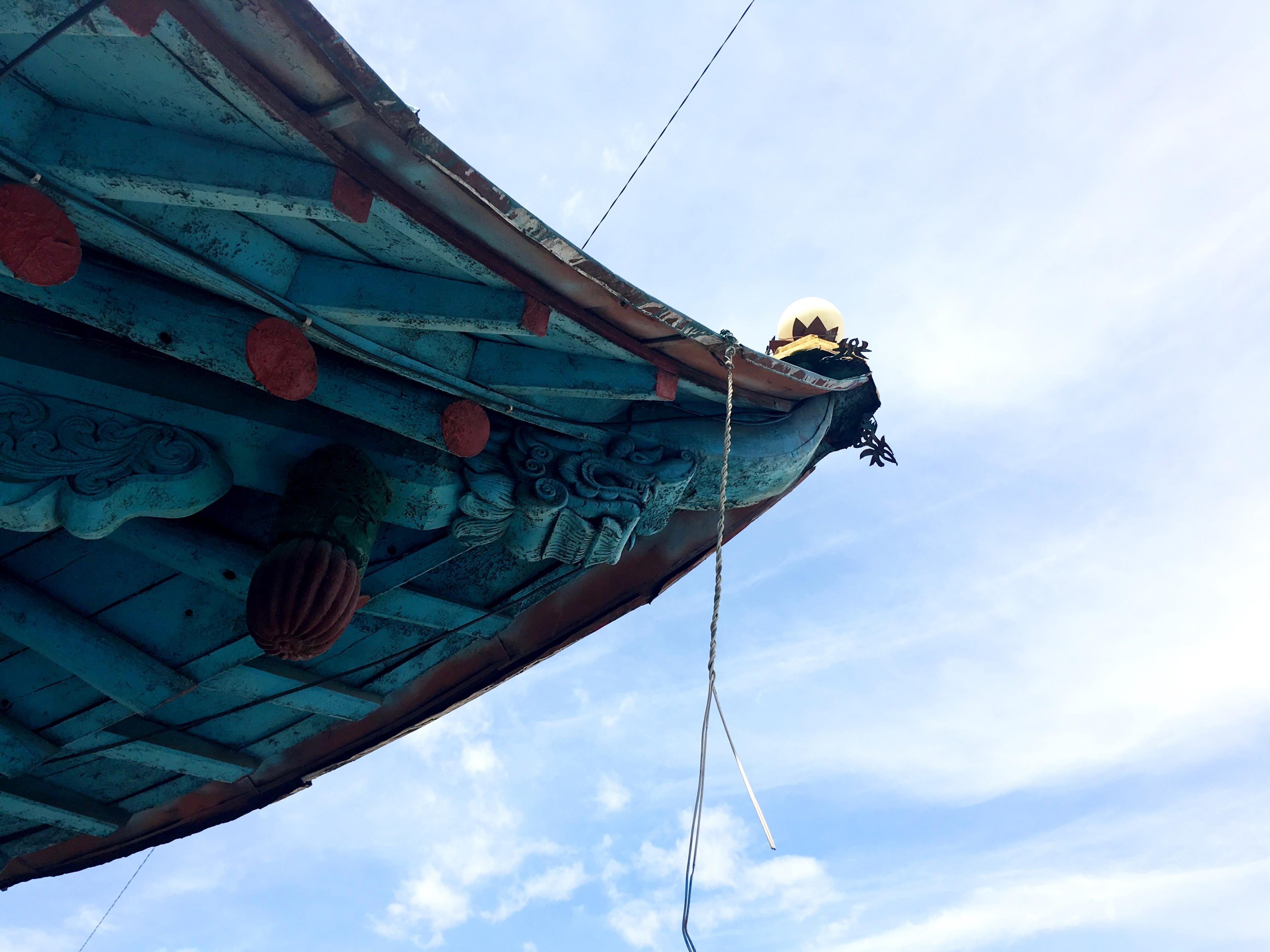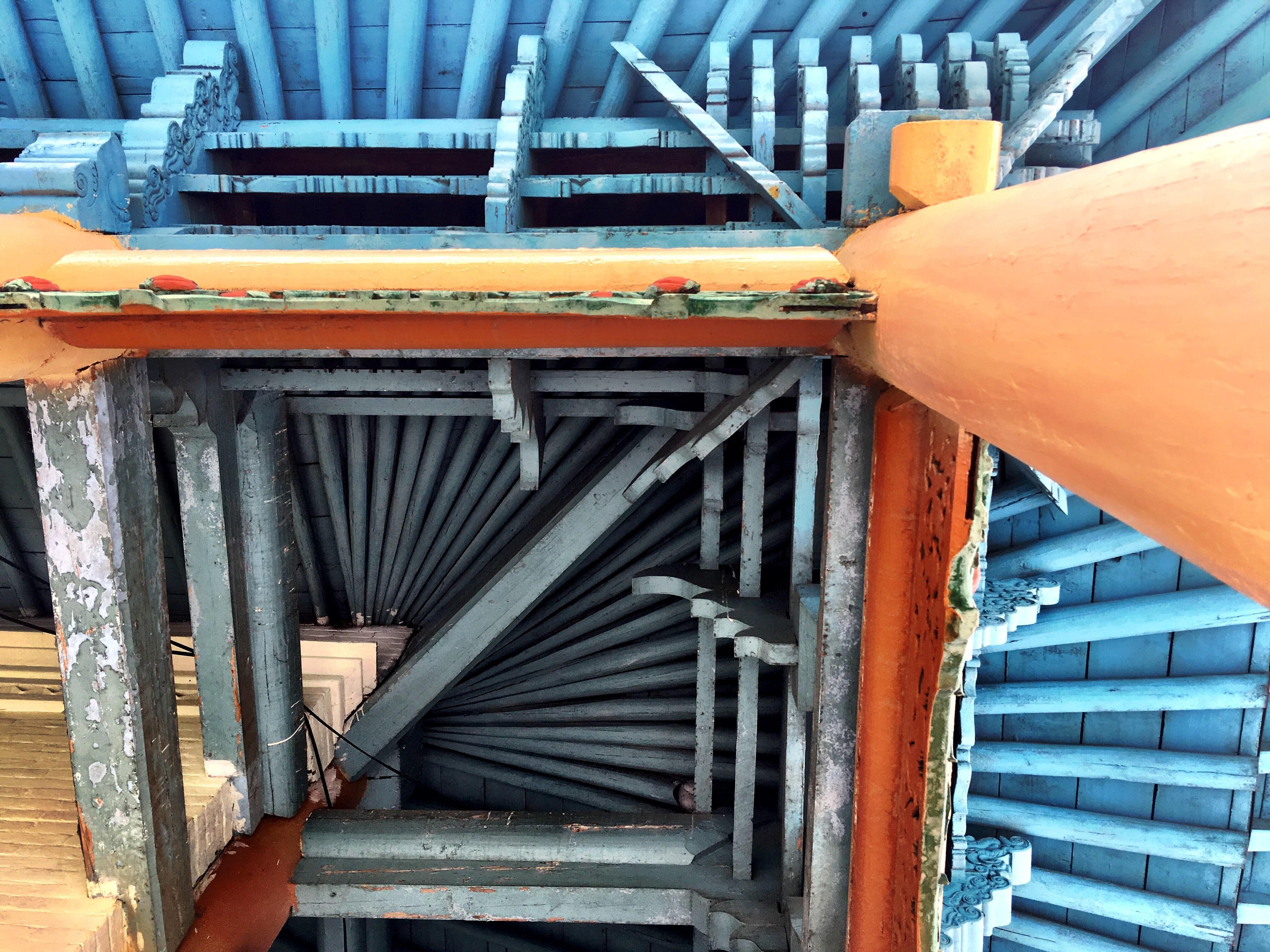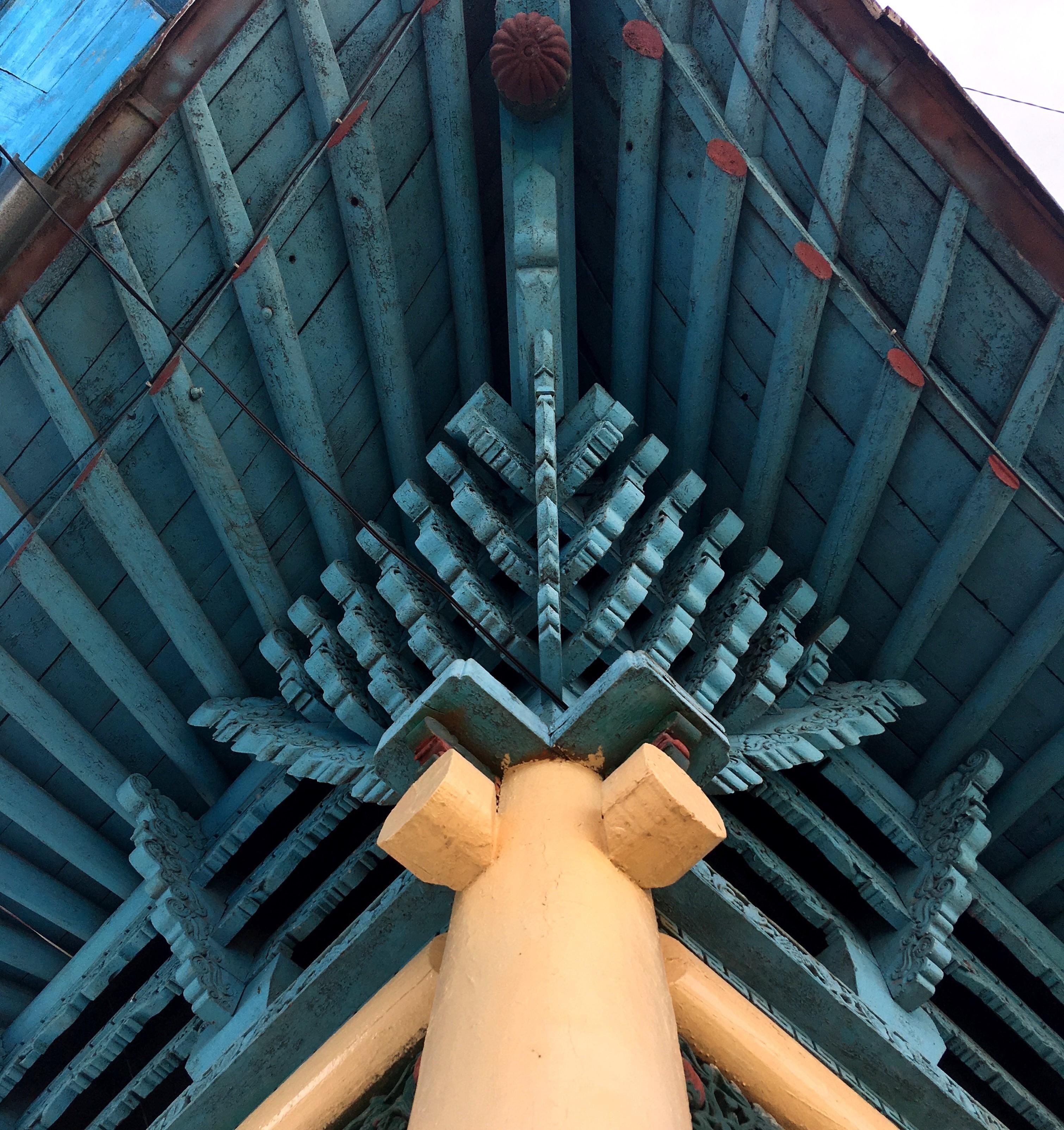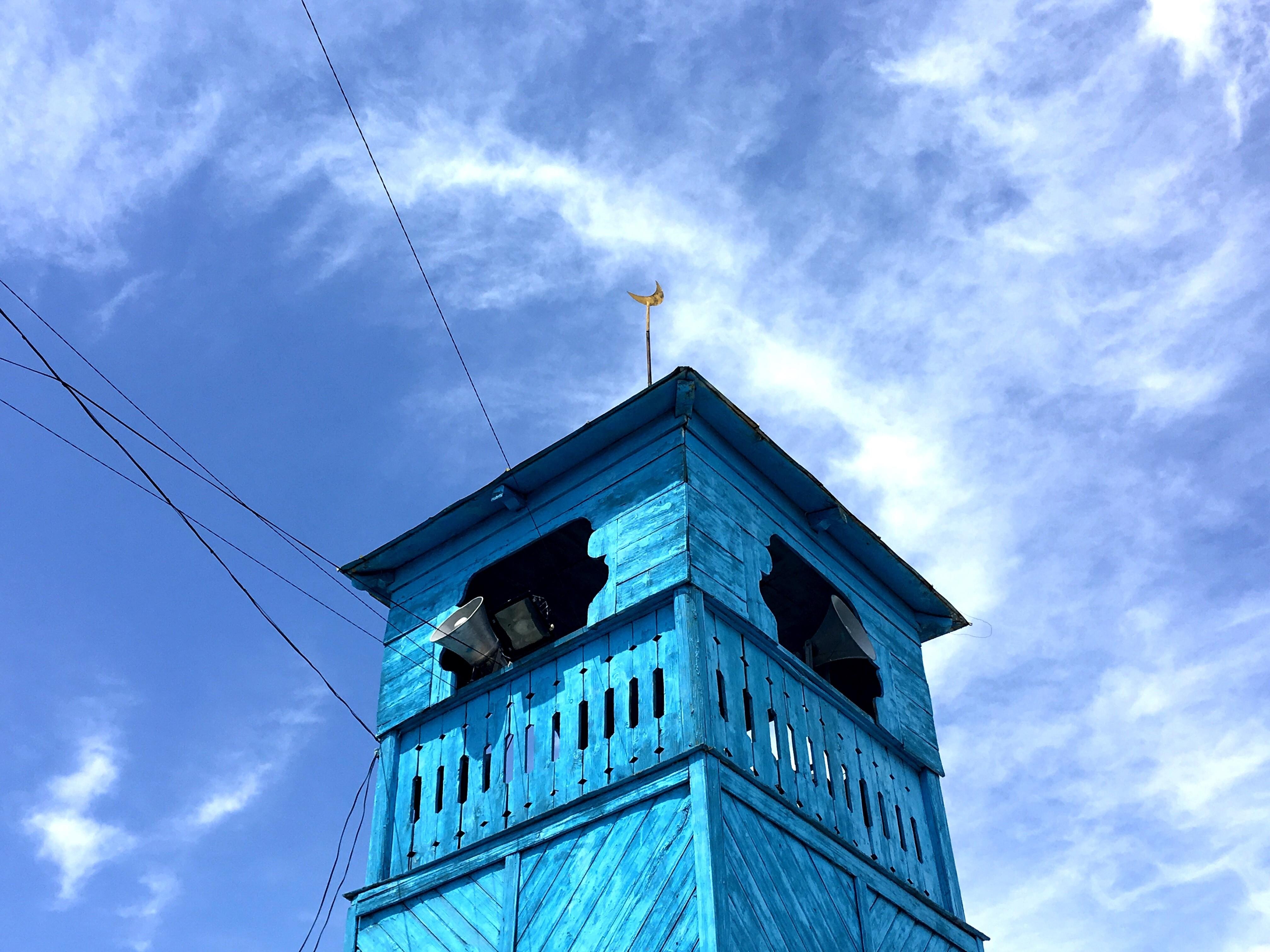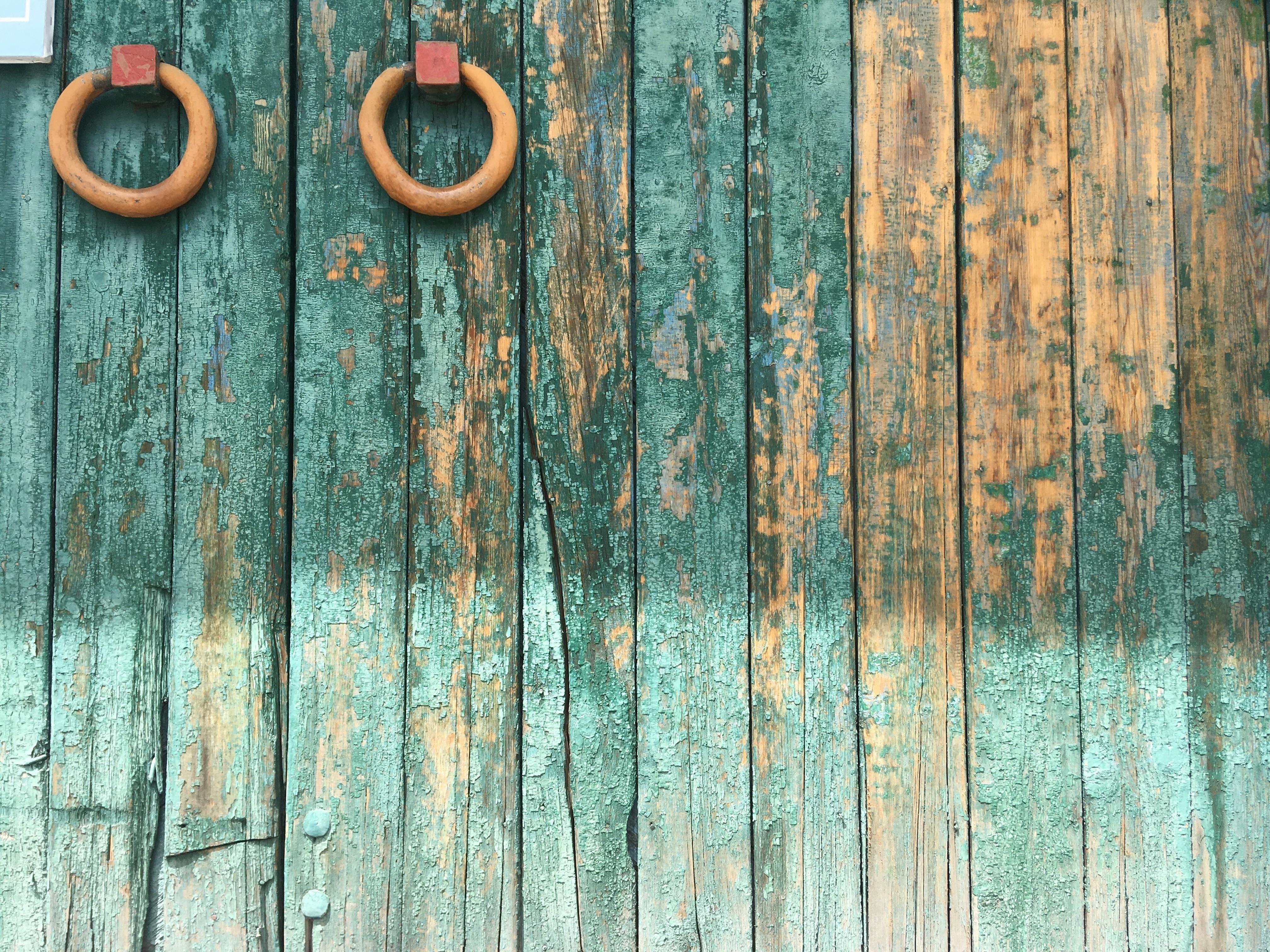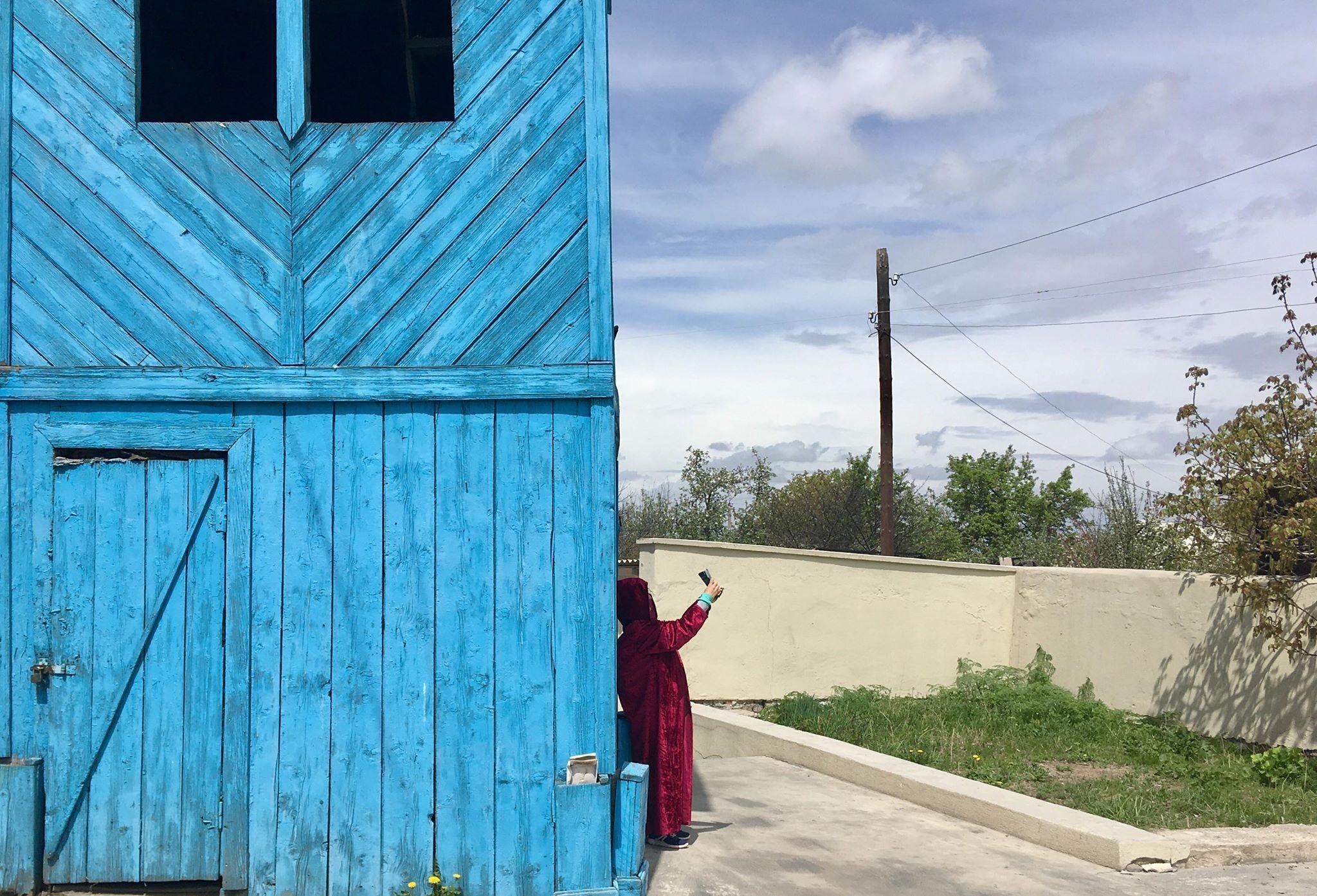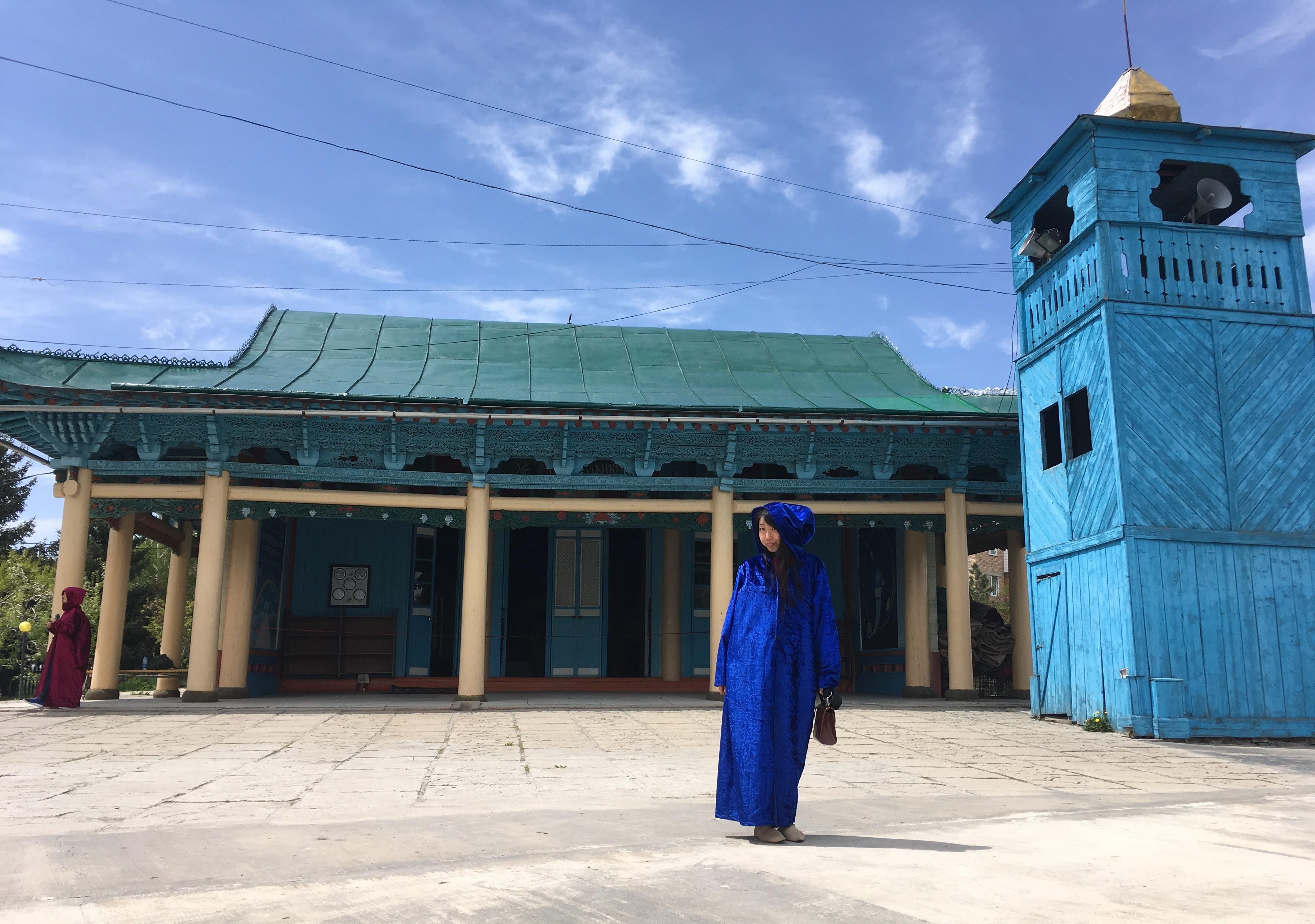 The most amazing part of the mosque is the fact that it was built entirely of wood, without a single nail.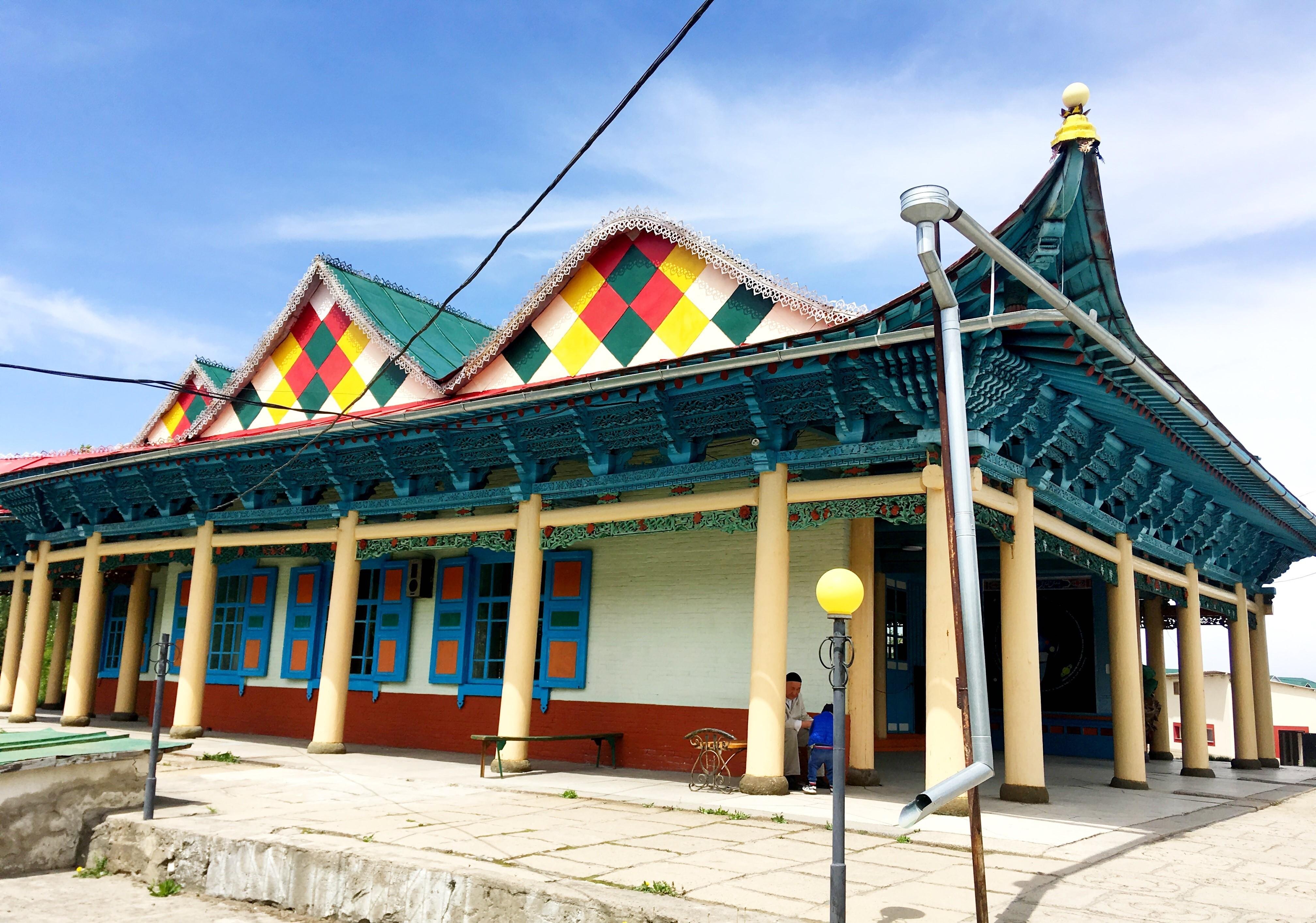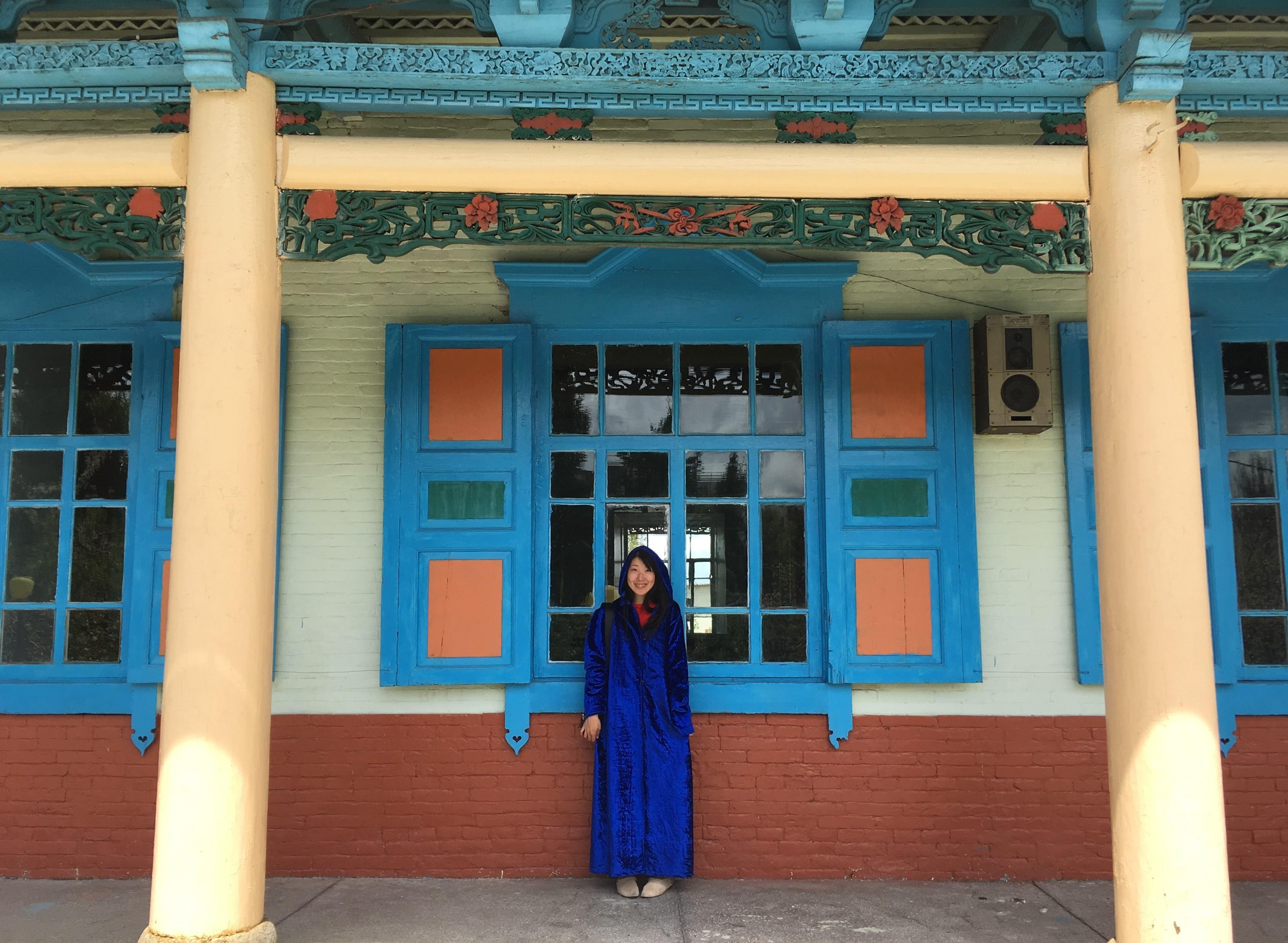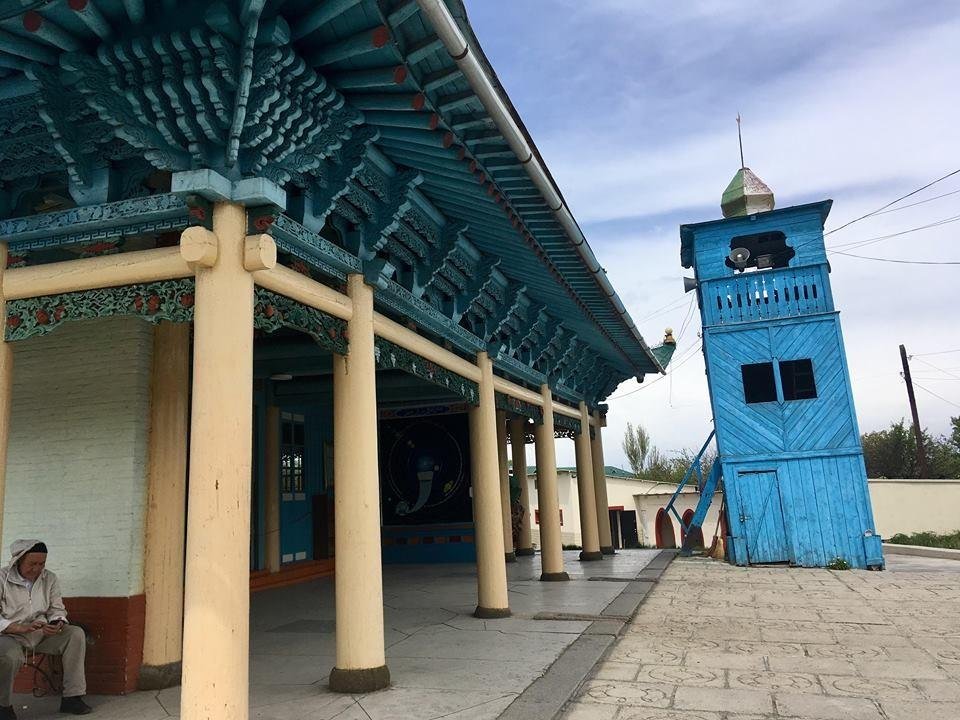 The decoration is intriguing and super colorful. It is painted in different bright colors, ed, green, blue and yellow, depicting Dungan people's old beliefs on each others and mythical animals such as dragons and phoenix. Unique for a mosque.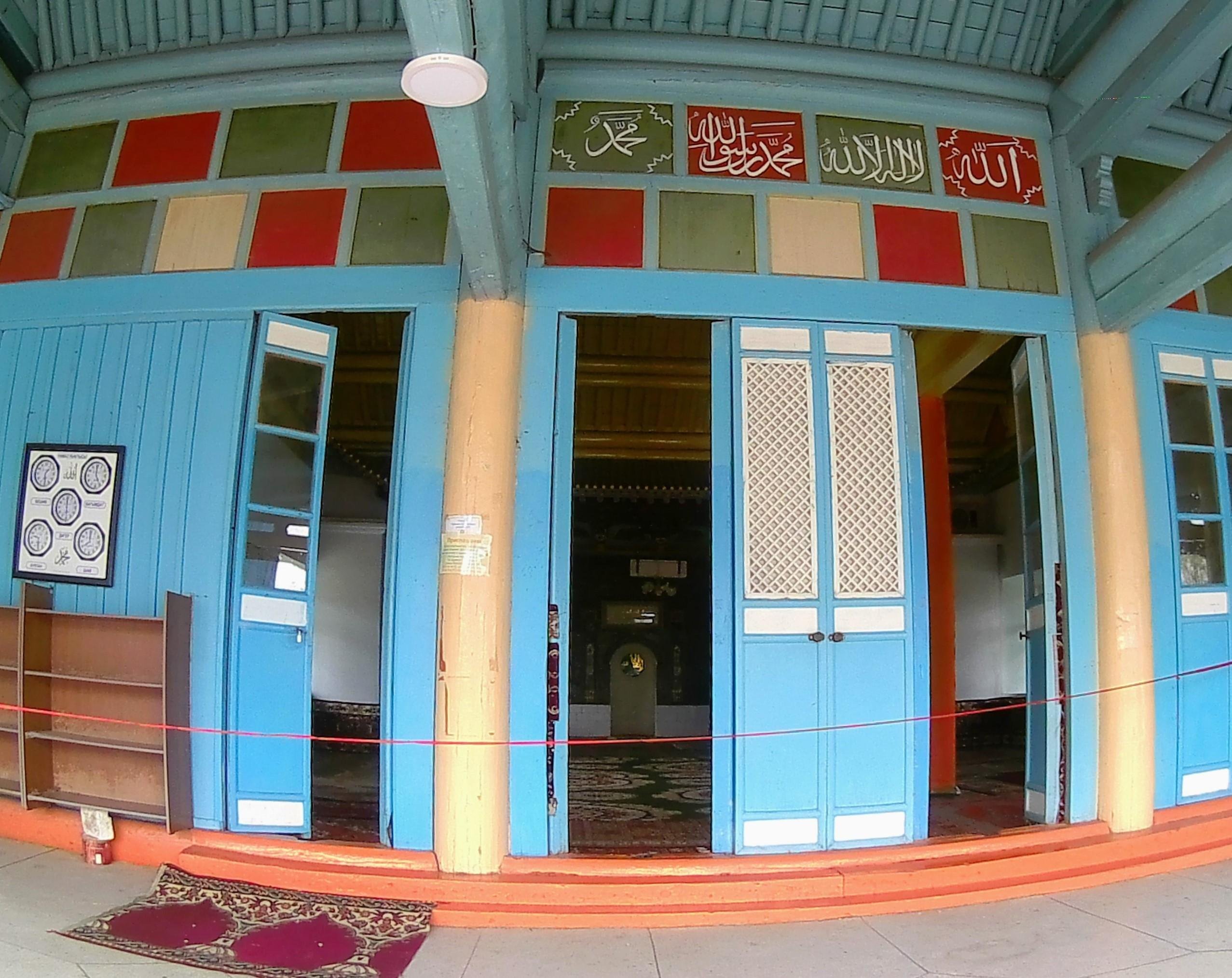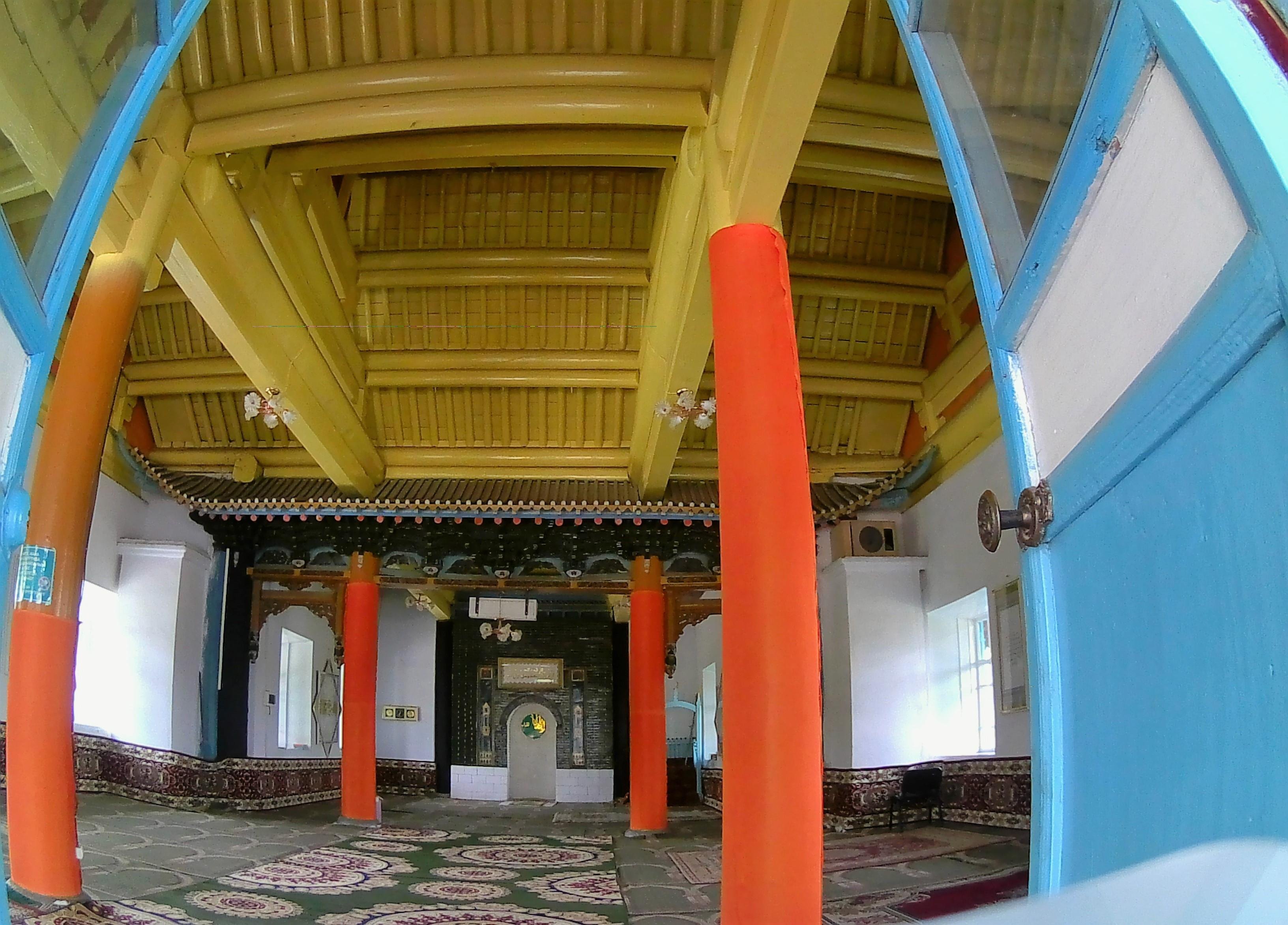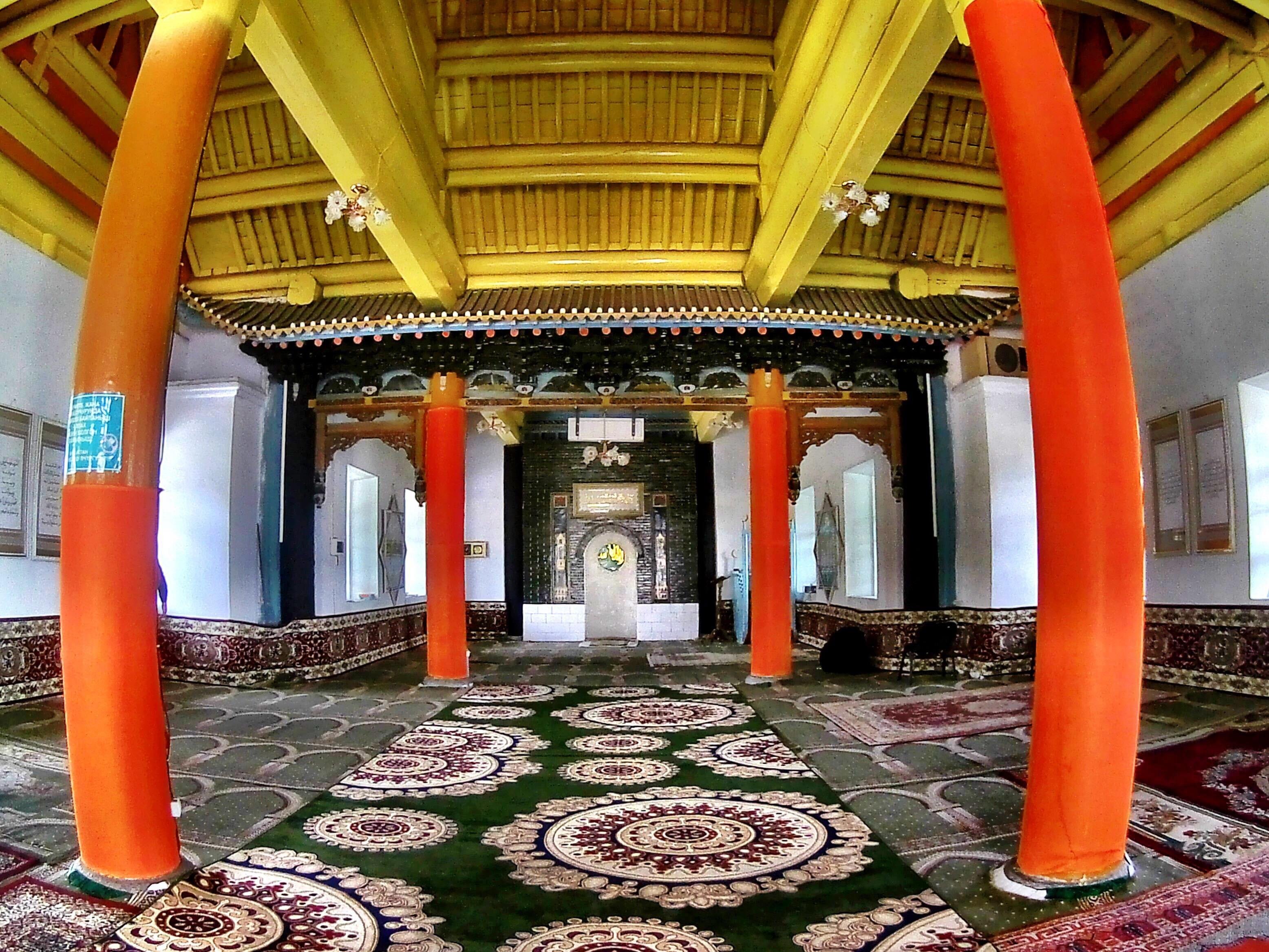 This is how it looks from inside, colorful but not the most amazing interiors compared to all those mosques I've visited in Iran. Still a great visit, for its unique architecture and history.