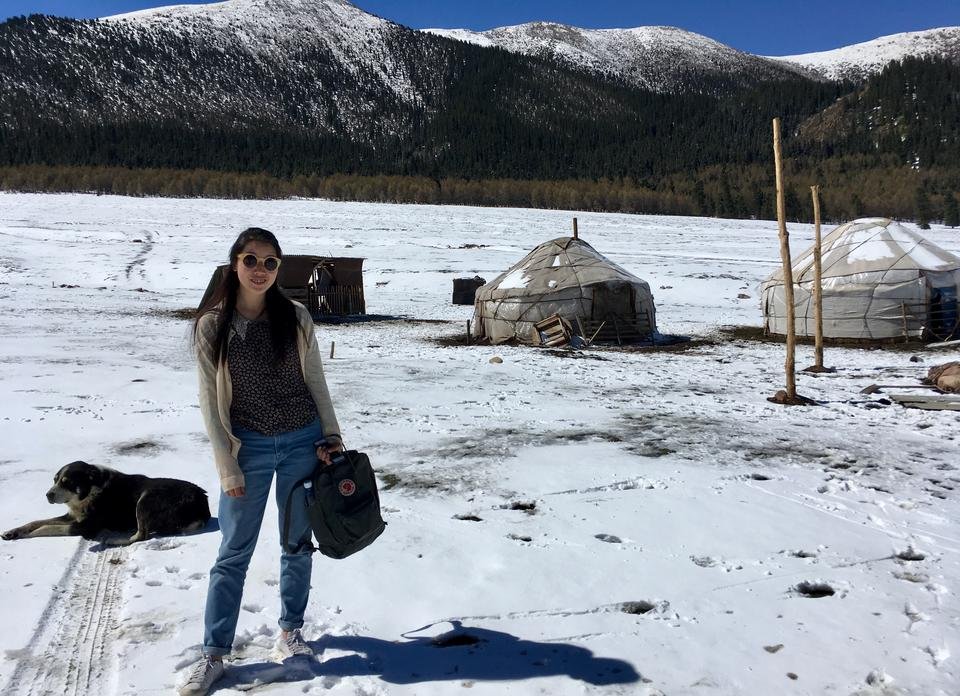 When in Kyrgyzstan, one thing you shouldn't miss is horse-riding and horse-trekking. Issyk Kul region enjoys a stunning grassland and mountainous landscape, it's probably the most touristic region in the country, making it easy to find horse-riding guides, but the Kyrgyz are nice and easy people, I believe most yurt
You can choose from either mountain trekking or lakeside horsetrekking. Both are great options. When seeing the pano view of Issyk Kul at the mountain here, I'm glad I chose the mountain trekking.
The problem is that last night it has been storming. Horses ran away from the mountain and the shepherd couldn't find them. It looks like a great place to stay a couple of nights in the summer, with the stunning lake view.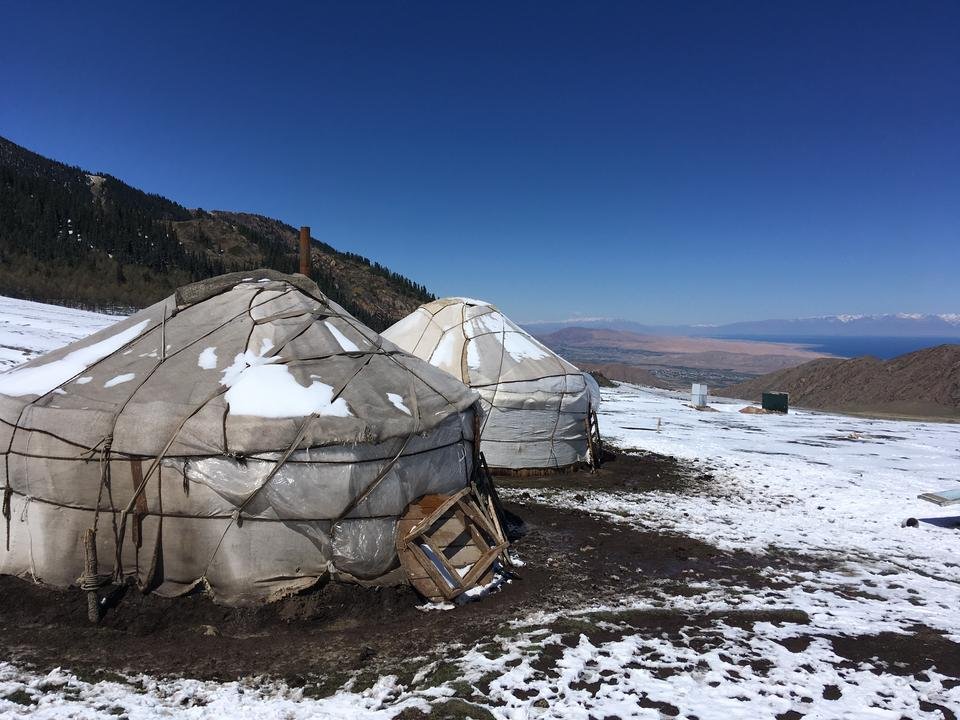 The yurts, not in use besides summer season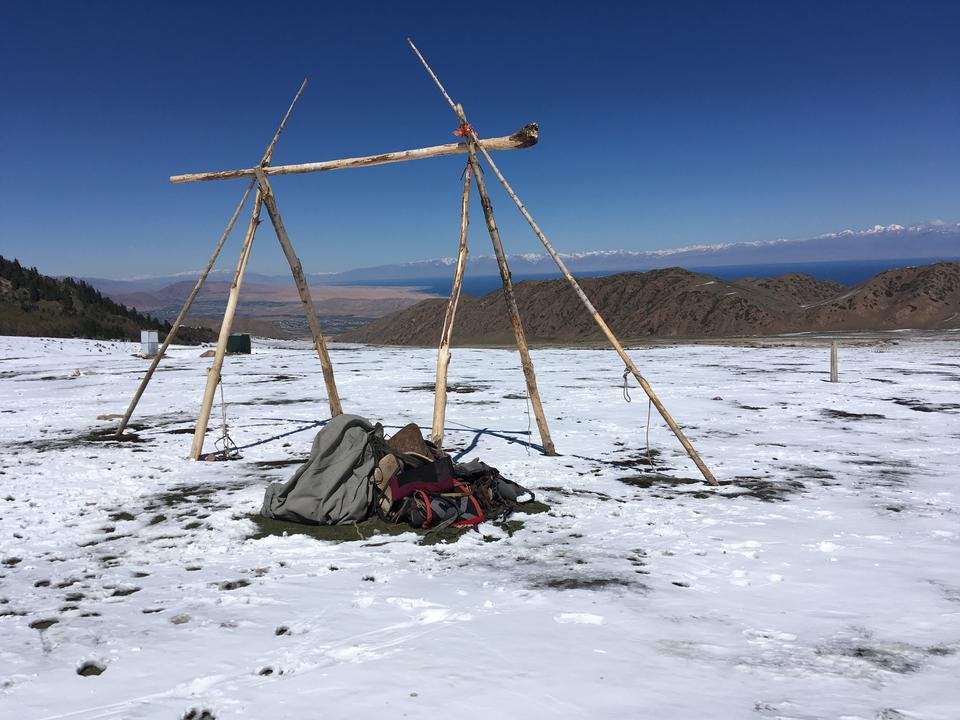 storage for the horse saddles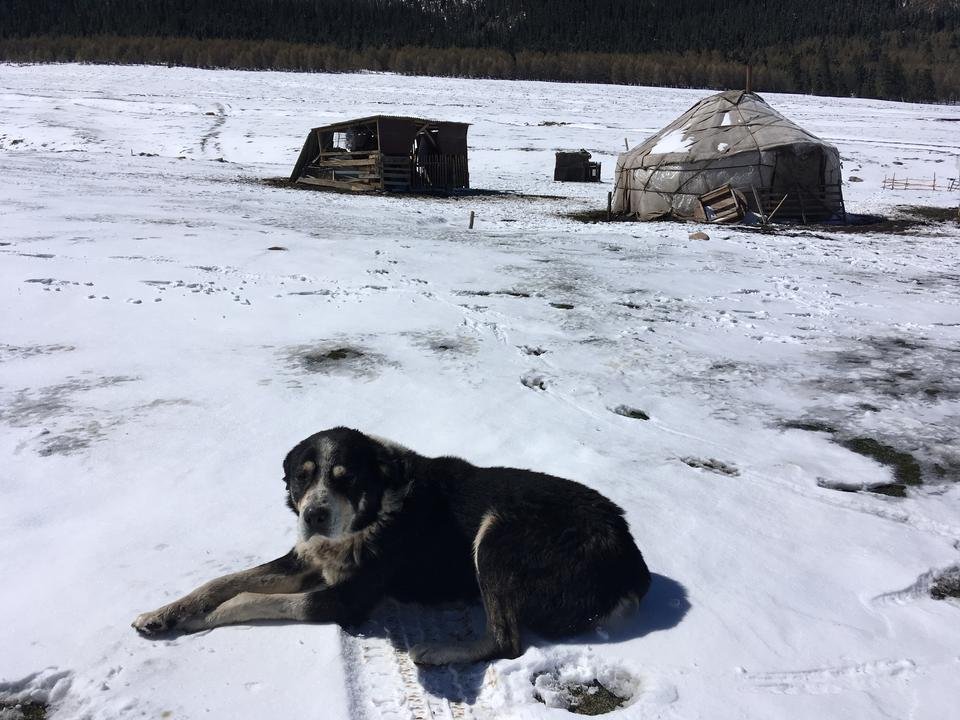 While waiting for the horse, I was playing with the two lovely shepherd dogs.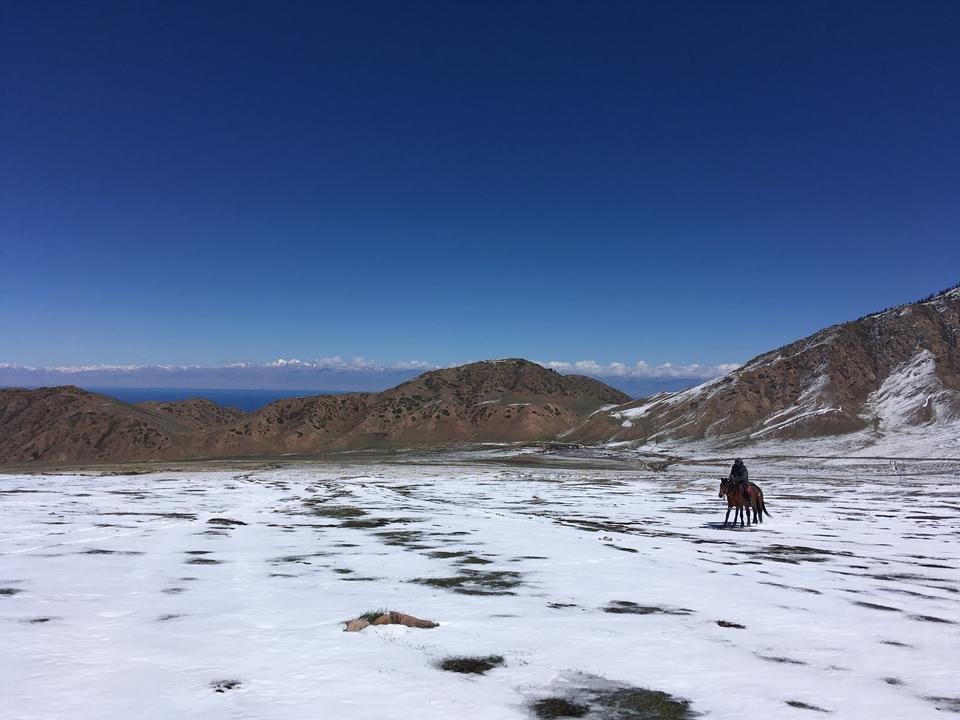 Finally the shepherd found his horses.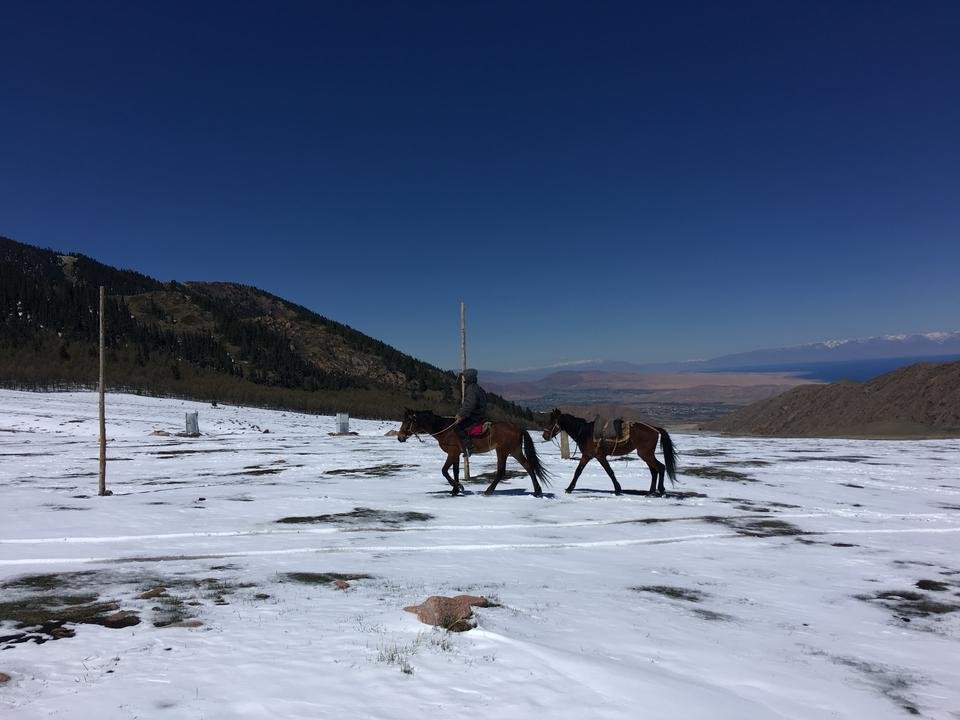 Now I have to choose my horse
---
If you are wondering, to rent a horse for the day costs normally 700-1000 som (8.6-10 Euro) and the guide costs around 1000 som. There are many places in a bigger town such as Bokonbayevo, also in Karakol for sure. You can either find your own taxi to Bokonbayevo (I stayed in Kaji-Say, the next town) or ask for pick up.
The ride to the view point takes around 2 hours. The mountain view along the way was breathtaking. One of the two dogs followed us all the way.
---
Pano view of Issyk Lake.
---
在伊塞克湖玩的日子真是爱上这个美丽的高山湖,其实伊塞克并非我的原本计划,我是打算去Song Kul骑马的,没想到大雪封路没去成,于是辗转去了伊塞克湖,我原本是有些失望,因为听说这里是吉尔吉斯斯坦最游客化的地方。游客化没什么,我也经常去非常多游客去的城市和国家,但是这次来中亚就是为了避开太多游客。
到了伊塞克湖发现根本不是那回事,其实很冷清,大概是因为5月还很冷,没办法游泳。中亚人喜欢夏天来这里度假。很好理解,中亚大多是内陆国家,吉尔吉斯斯坦是完全的内陆国家,哈萨克斯坦的出海口需要一直往西到里海,对于生活在东部的哈萨克人大概从来没有去过西海,他们更愿意去土耳其度假,或者更近一些就是邻居吉尔吉斯斯坦的伊塞克湖啦。在吉尔吉斯斯坦境内的几千个湖中,只有伊塞克湖夏天温暖到可以游泳。
这里旅游资源很好,不管你是喜欢日光浴喜欢"海(湖)滩",还是喜欢徒步,都可以在这里找到,如果喜欢徒步可以以Karakol为基点,有很多多日徒步项目,冬天还可以滑雪。当然骑马也不能忘,骑马有两种选择,一种是沿湖骑马,一种就是我玩的去山上骑马,可以看到湖的全景。应该两种都不错,山上可能更美,既可以看到山上的雪景又可以远眺湖景。在吉尔吉斯斯坦租一匹马很便宜,只要60-80人民币,骑马向导也只需要80-100元左右,去观景点需要2个小时多,总共5小时,非常非常便宜!