Although located in Paris's high-street shopping district Rue de Rivoli, this artist collective of six floors can be easily overlooked with its very small entrance.
59 Rivoli used to be an old building abandoned by a bank. In 1999, a group of artists occupied it for their exhibitions and performances. It became one of the city's popular illegal artist squats and also attracts a lot of visitors ever since. Years later, Paris city decided to legalise it and allow many artists to host their studios here at minimum rent.
The art collective is free for public, if you like complementary art and would like to support some independent artists, this can be a perfect place to visit when you come to Paris. At weekend, there're free concerts in the evening on the ground floor as well.
59 Rivoli is a cool, Alice in the Wonderland kind of spot among all the high-street stores in Rue de Rivoli. The door is small but also colorful enough, you will see it once you get off metro stop: Chatelet.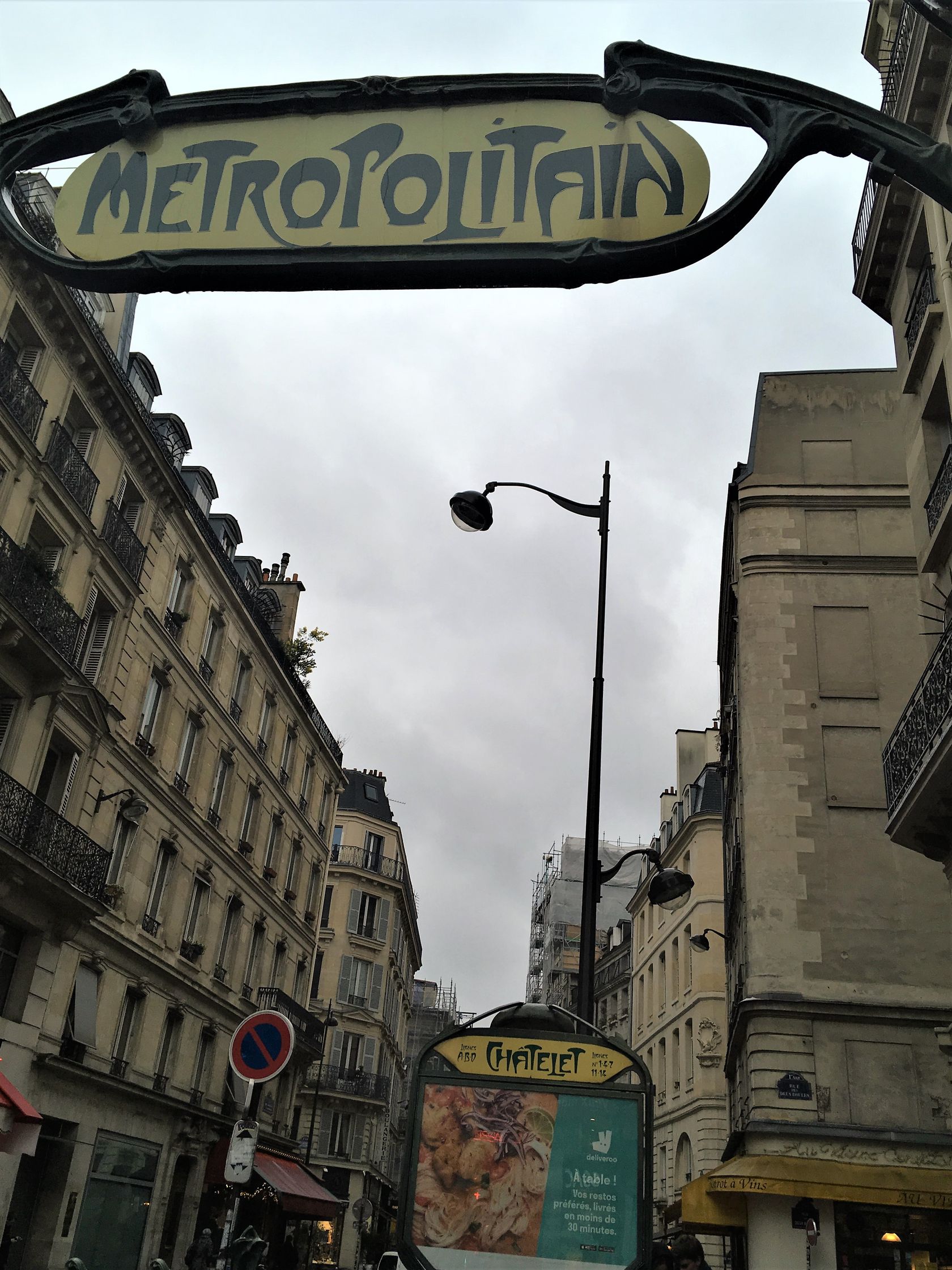 ---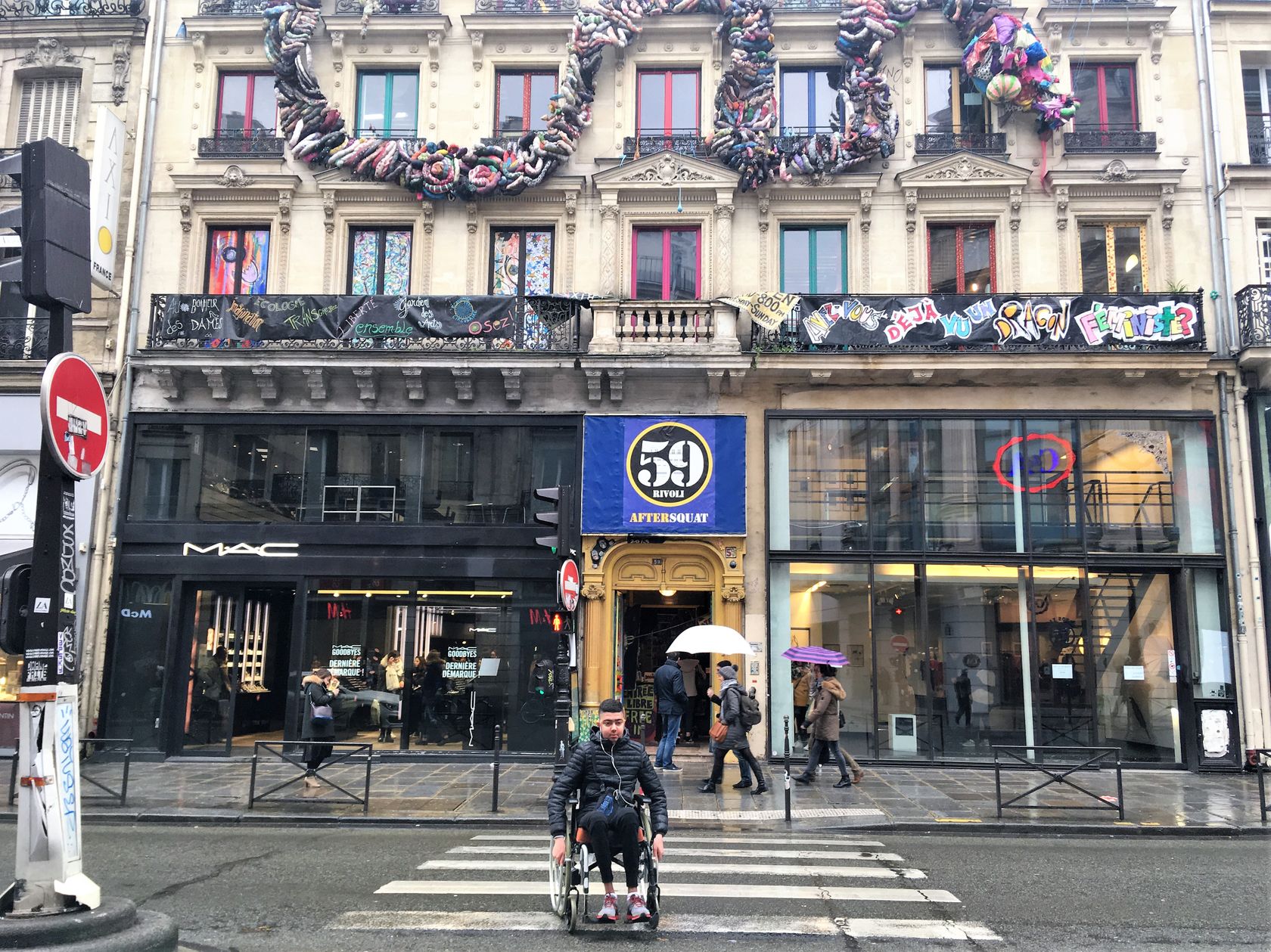 Exterior of 59 Rivoli.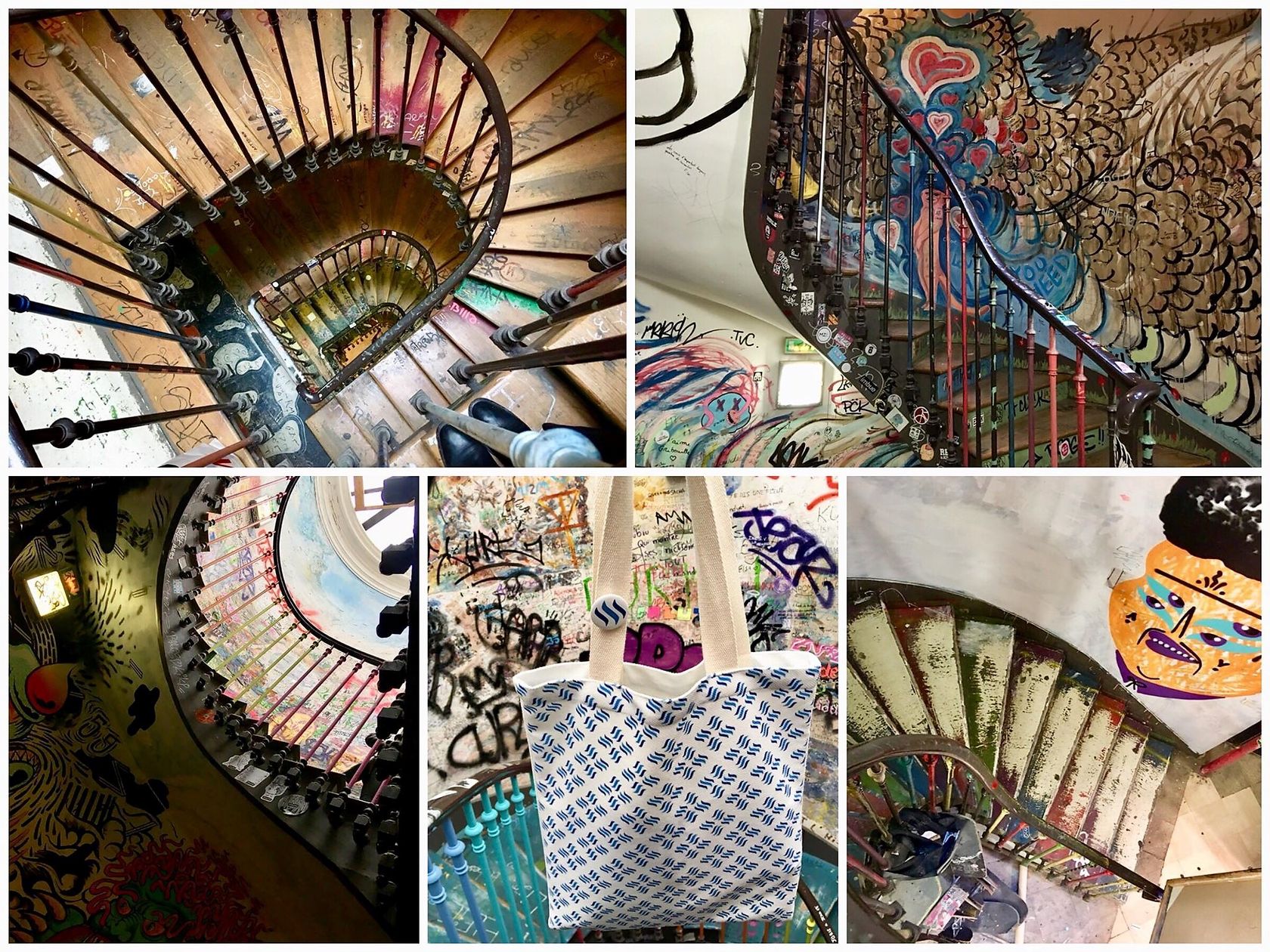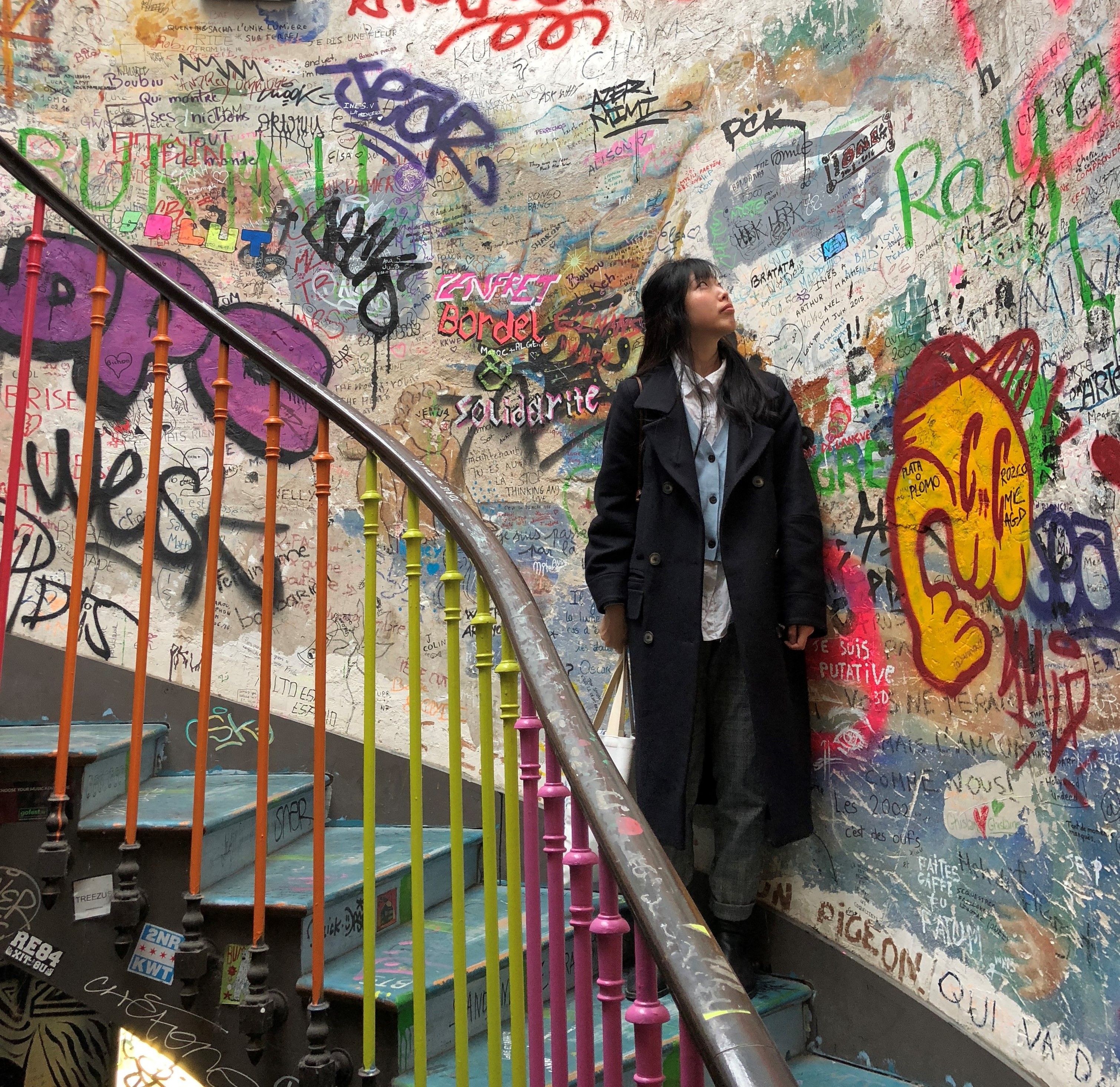 I loved the brightly painted spiral stairs, on which every single surface was covered in graffiti. 59 Rivoli has 6 floors and 30 emerging artists from all over the world have studios there. Each room has a different artist with different types of art. I don't know if all the art works are top notch, but I did find some interesting pieces and enjoyed the vibes there.
---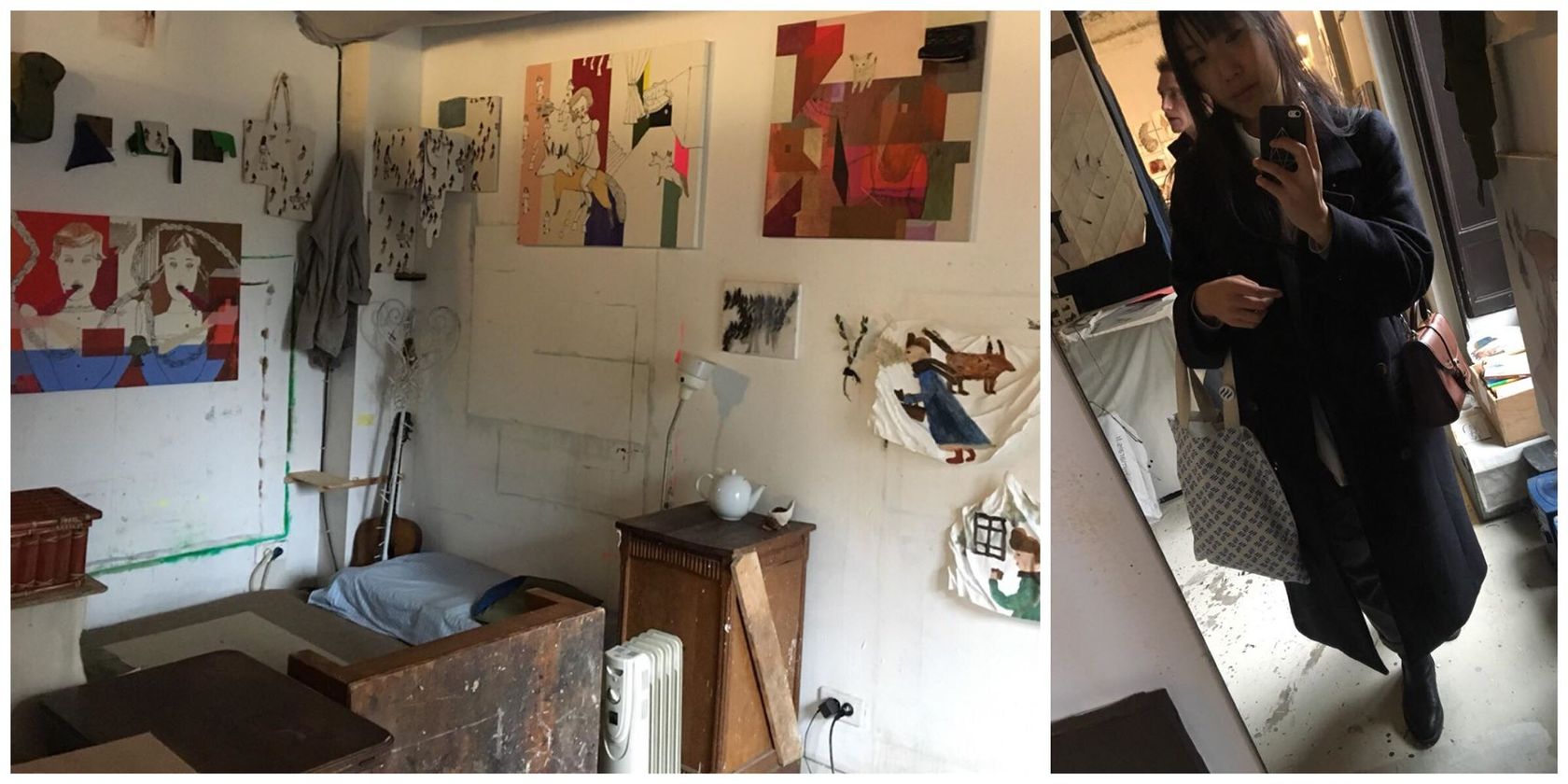 Is it real bedroom or a sort of an art form?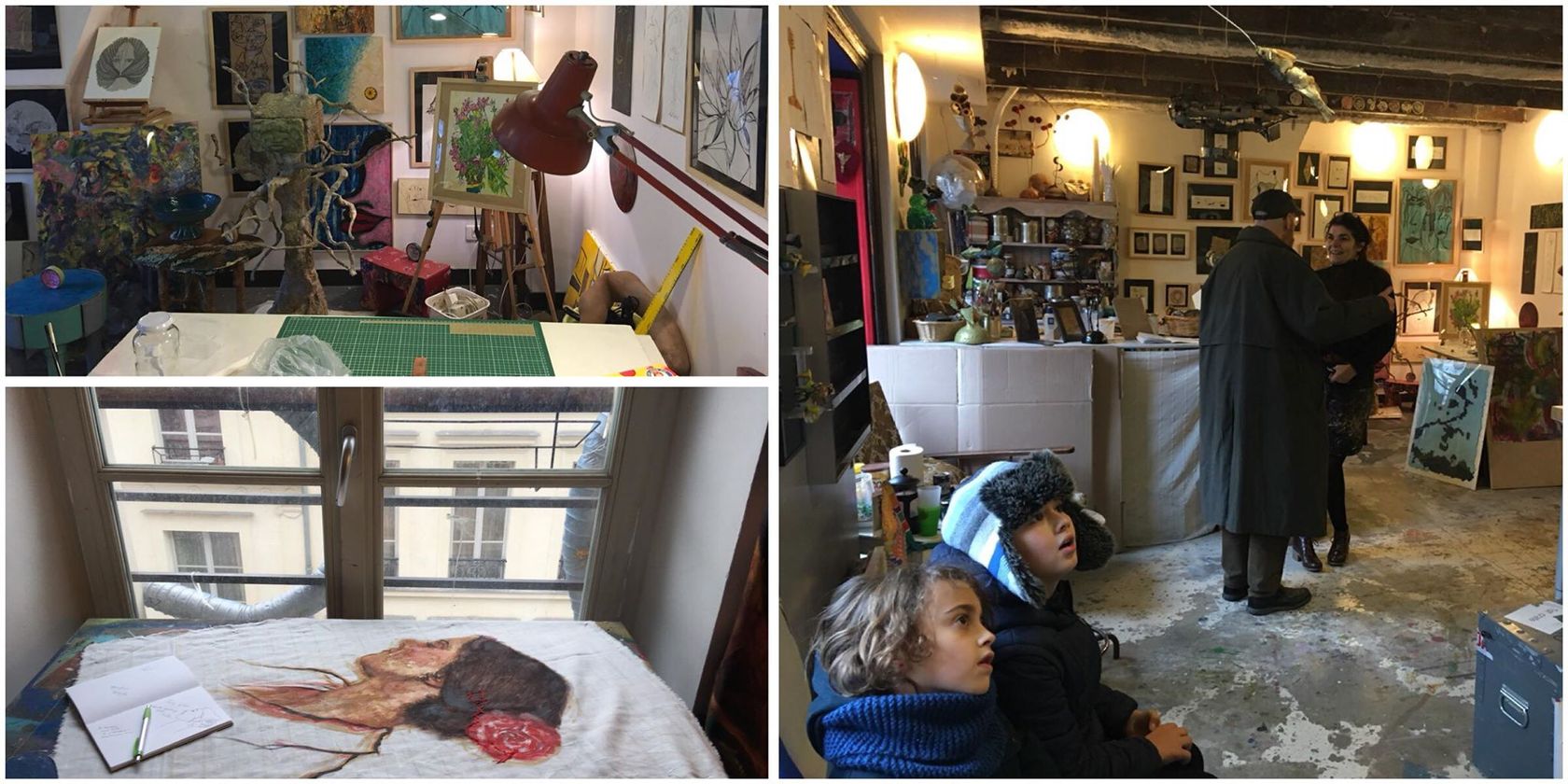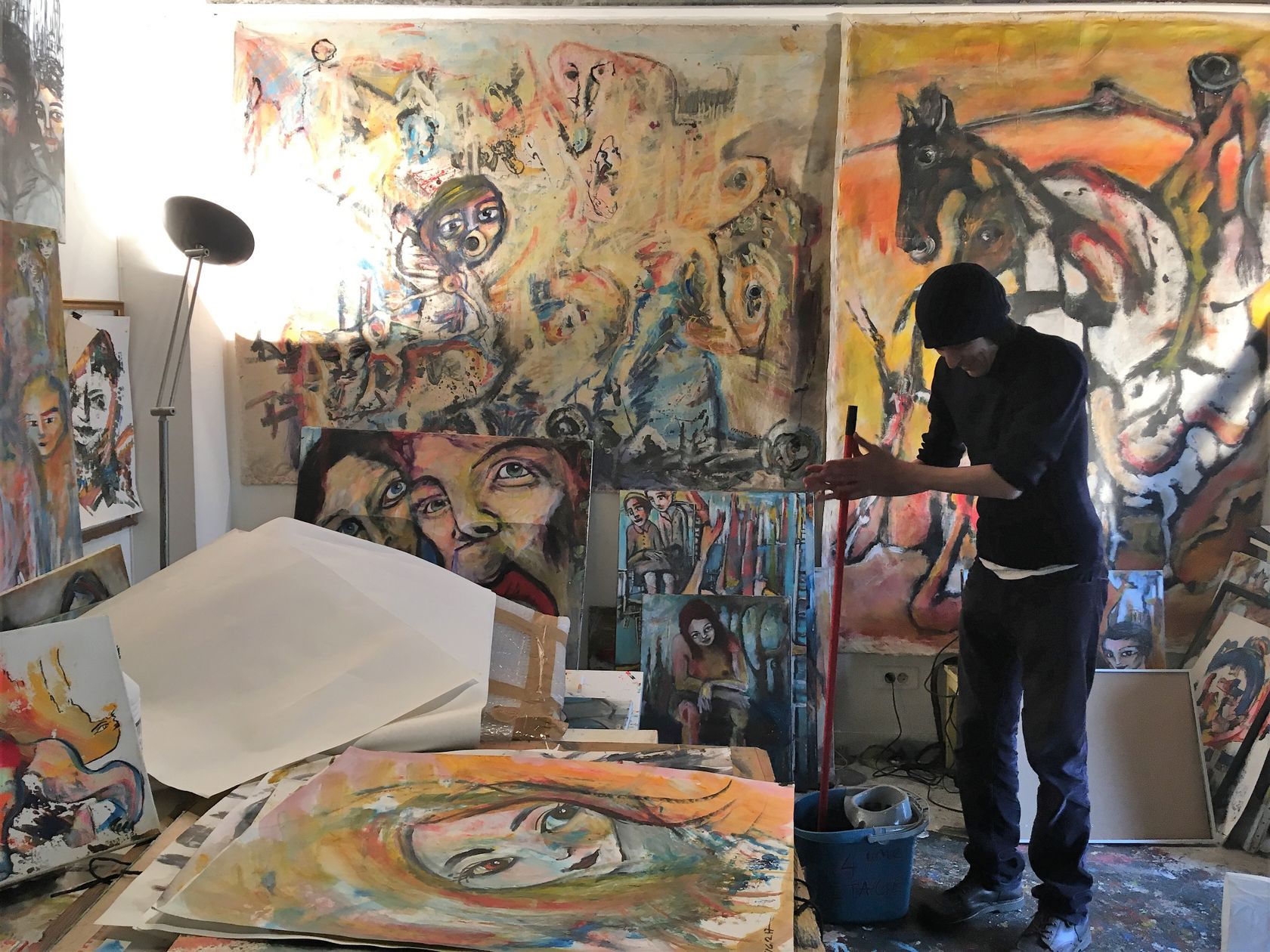 Inside the building you can walk around, while the artists are busy about their business. The artists there don't seem bothered, they are quite friendly and welcoming, I wonder if this place will keep this way once they welcome more tourists.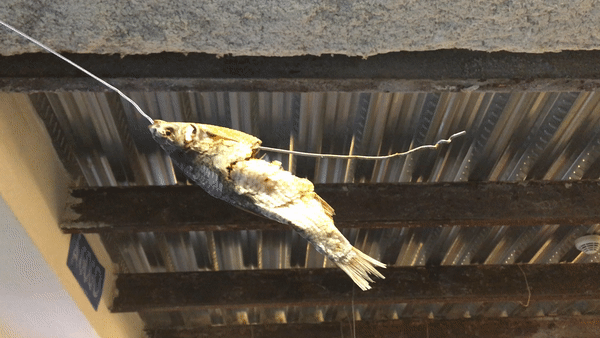 ---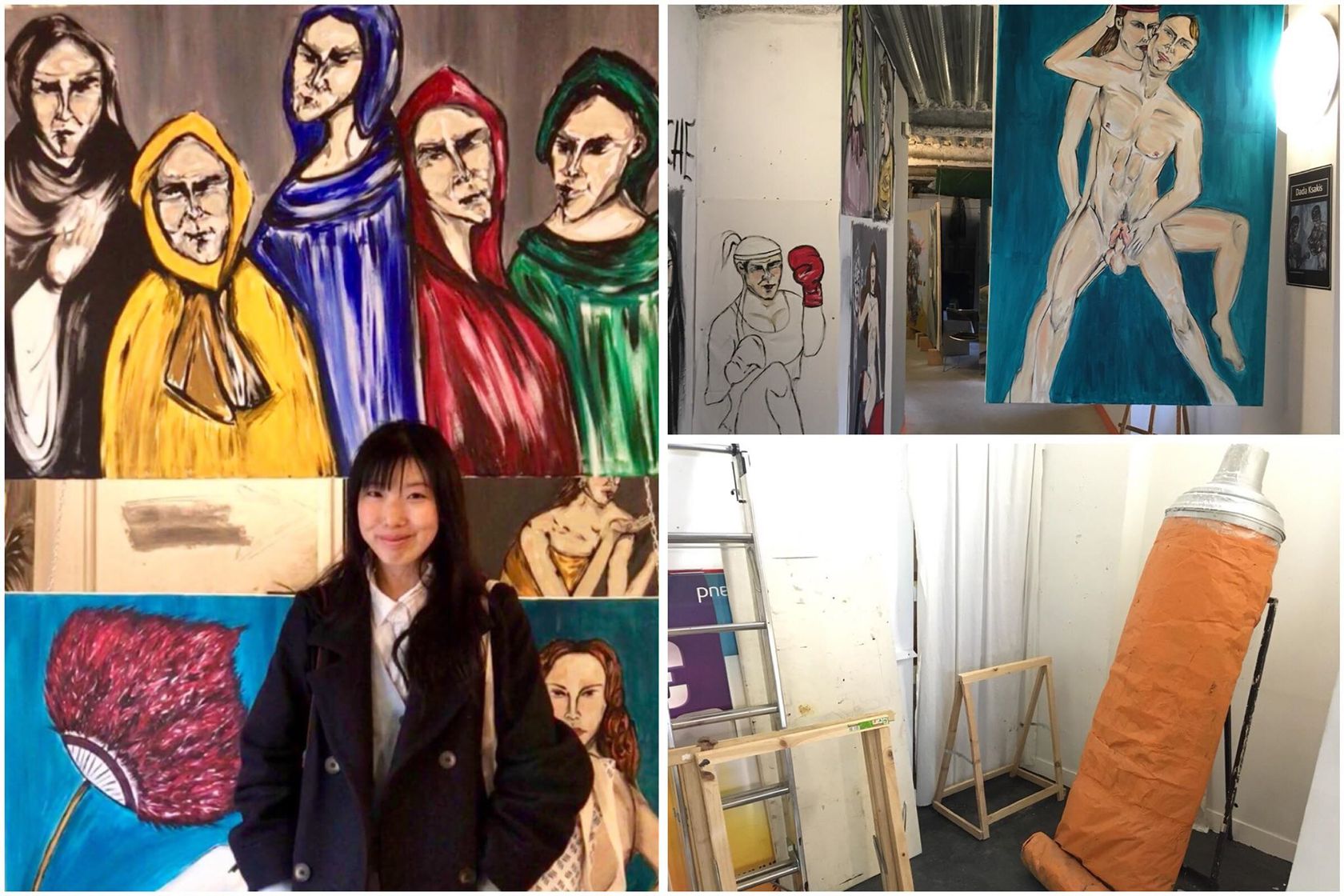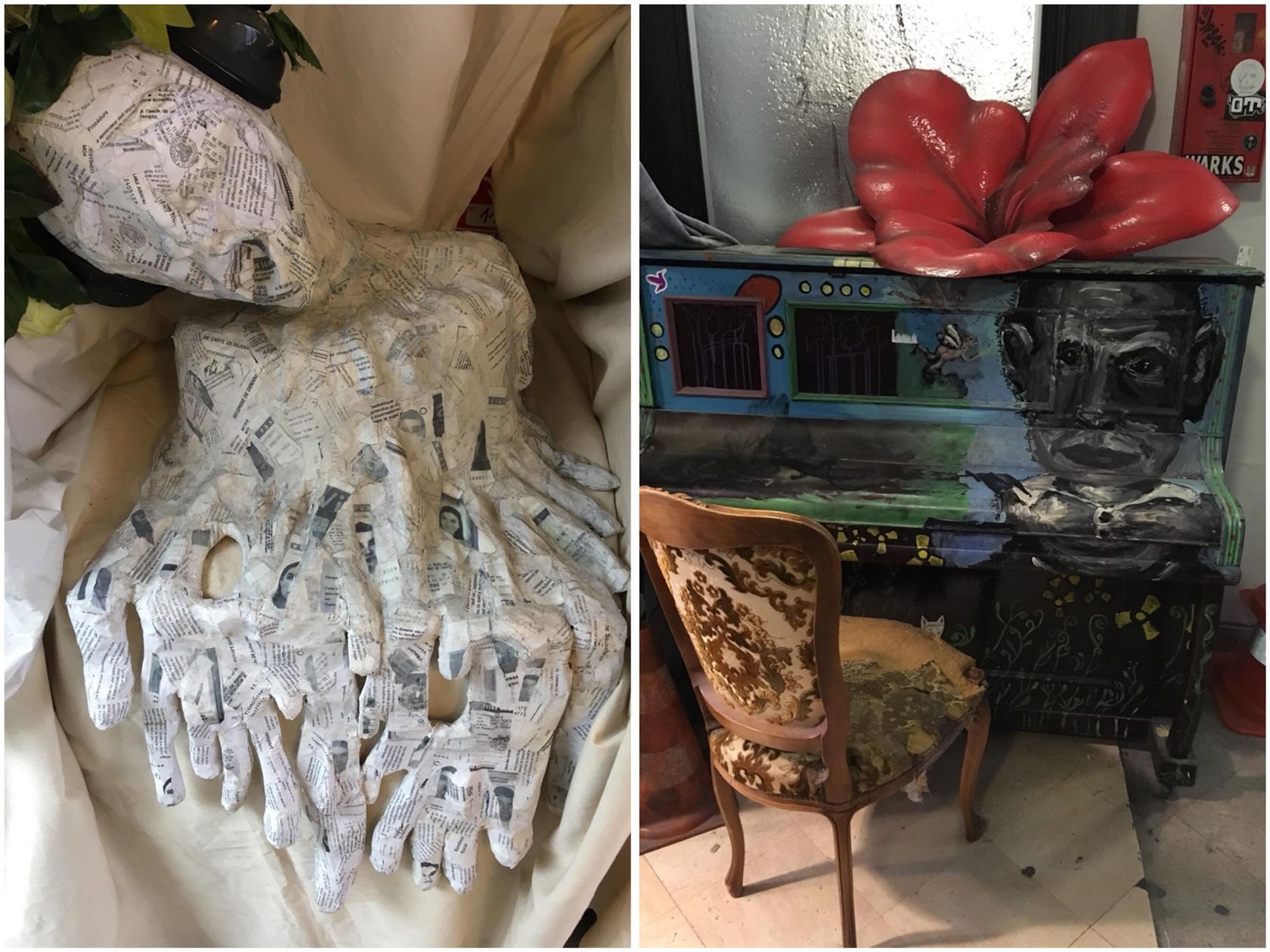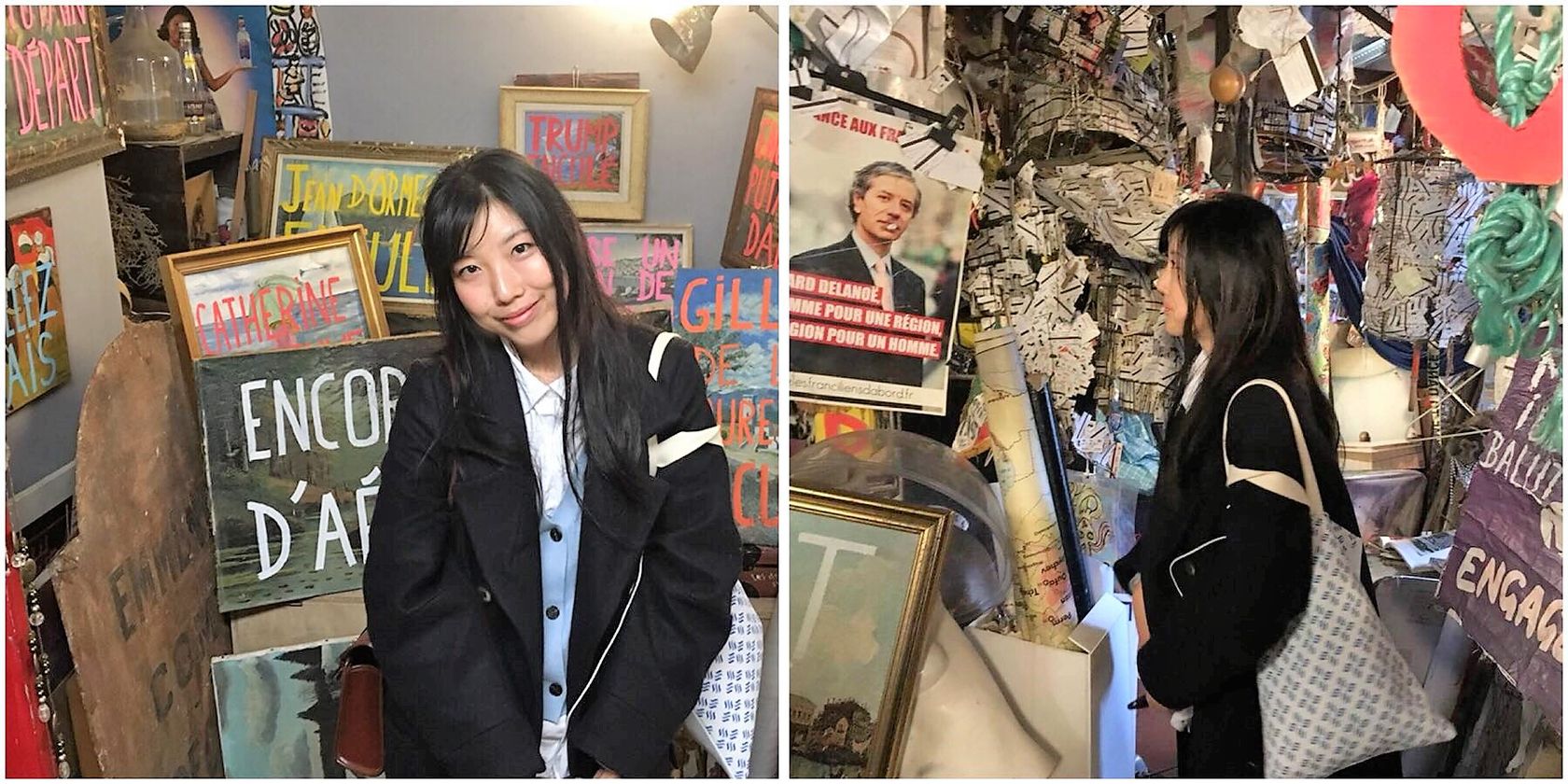 The room on the right uses plenty of Paris metro ticket for decoration.

今天我来介绍Rivoli街59号的艺术家工作室,虽然位于巴黎中心高街购物区Rivoli街,但这个六层楼的艺术工作楼入口很小,不仔细看很容易被忽略。
Rivoli59号曾经是一家被银行遗弃的老房子。 1999年的时候,一群艺术家占领这里,把这里变成了他们展览和演出所用,慢慢的这里也成为巴黎知名的非法艺术家蹲点之一。这个非法的艺术家作坊居然吸引了很多游客。2006年,巴黎市决定将其合法化,并允许许多艺术家以最低租金在这里建立他们的工作室。如果你喜欢现代艺术并支持独立艺术家,一定会喜欢Rivoli59这个地方,这里免费供公众参观,在周末的晚上,底楼还会举办免费音乐会。
我喜欢螺旋形的古典扶梯,墙上每个角落都布满了涂鸦,好酷啊。每一层容纳了5-6个艺术家工作室,6层总共租给了30个来自世界各地的艺术家。他们擅长的艺术形式各不相同,在这里可以找到很多有意思的艺术作品。我不是那么懂艺术,不能判断是不是所有艺术家都是一流的,但是我很喜欢这里的那种独特的氛围。
艺术家们都很友好,他们大多自己做着忙着创作,如果有问题他们也很耐心解答。除了在顶楼有两个工作室说明无法拍照,还有个弹吉他的波普艺术家收费拍照他的工作室。可能参观者越来越多,也很可以理解。