The last trip I did right before the lockdown was a weekend in Paris. Then we went into the long lasting covid lockdown. Lucky enough Paris is just so close to where I live, so it's always easy for a weekend in Paris, which I believe is one of the best things to do.
The post corona Paris was lovely. Not as crowded, as nowadays most international tourists are still not allowed to get in EU. For the first time ever I got to stay in the center of Paris, really that central, near Rue Rivoli. It's a cute quaint hotel from 1860, called Hotel Britannique. Nice stay despite most of the facility (such as breakfast etc) not available. You find bakeries everywhere in Paris though, and I don't even have breakfast normally.
love that flowery balcony!
I forgot to mention, it was heatwave, the most crazy one of this year, 38C! But when you are in Paris, can't just stay in the hotel, right? I packed my lightest clothes and had a stroll in some of my fave districts in Paris.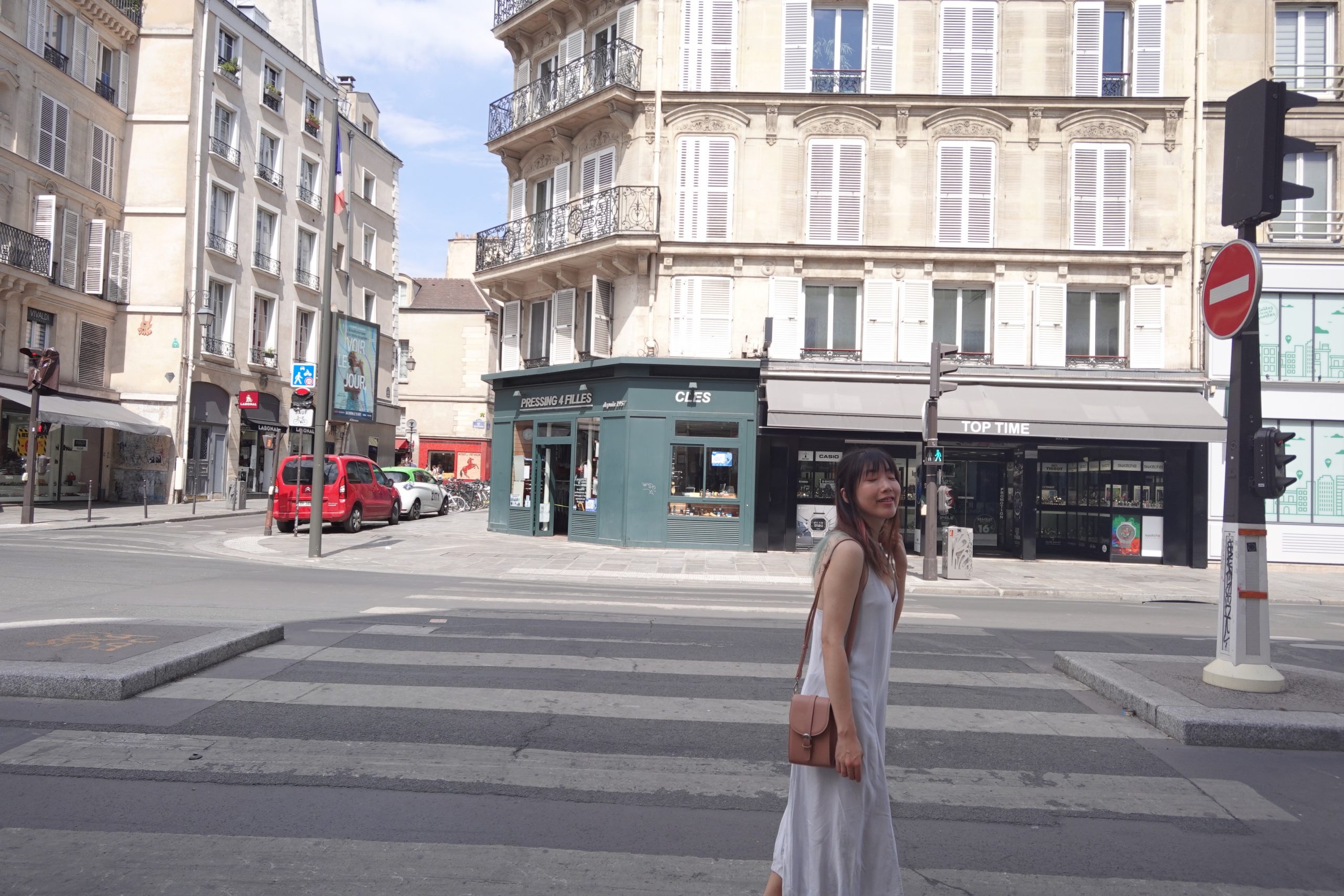 Le Marais.
Some of my homies really love this area, I had a quick look during my past Paris trips but never got to discover it that well. It's a nice quarter especially in the summer, at night you see people sit outside drinking and having dinner in those open-air chairs. I had some really cheap and decent Chinese noodle soup there as well.
Montmartre. Most of small cafes in Montmartre were still closed, too bad. I kinda miss them.
One of the most beautiful fountains!
Chodai, a matcha tea house owned by Chinese owners, they are friendly. I has durian crepe cake and matcha dessert soup. That makes me miss Taiwan and Vietnam, or SE Asia in general. I believe normally you'll have to queue, but nowadays during corona, there's always seats in most restaurants I went to.
I even found a Malaysian restaurant in Montmartre, called Nur Malaysia. Apparently it's a successful chained restaurant, they have shops worldwide. Food was great, I was craving for Nasi Lemak since my trip to M'sia last year.
Belleville is my fave in Paris: cheap Chinese food, open air bars and nice atmosphere!
Finally a great beef restaurant in Le Marais, called Le Beef. Really tasty 🙂