I love Île de Ré so much so I decided to make a trip report about it and recommend it to all of my Steem friends to go there for a holiday.
Why Île de Ré?
In the summer I saw some photos on Instagram from a friend who lives in Paris and travels a lot. The charming little town full of flowers caught my eyes. I've been to many European towns/cities but the island seems quite unique and charming.
Although living in a country just borders France, I haven't seen much of France, maybe except Paris (I loved Paris a lot), so why not exploring France a bit more? Considering it's a bit far to drive there (9h30-ish), luckily there's a good flight connection from those colder European countries such as Belgium, Ireland, etc to La Rochelle, the nearest town from Île de Ré.
Île de Ré is the second sunniest place in France after Corsica, I went there to extend a few extra summer days in the middle of September. The mild climate makes many wealthy French people, especially Parisians choose their second house here. The housing price isn't cheap though, easily costs 1-2 million euro.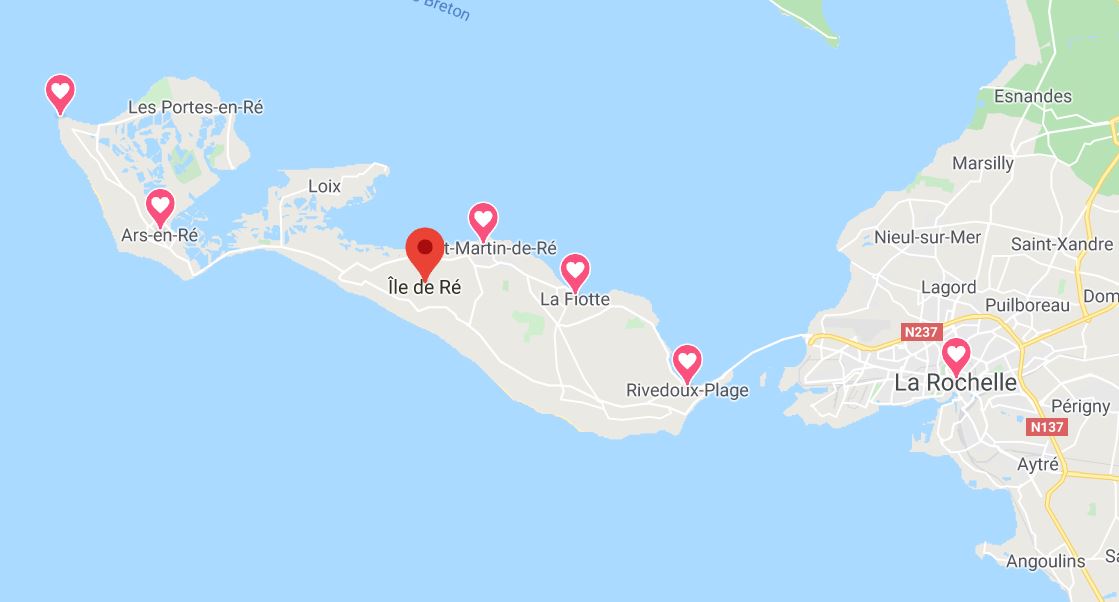 Île de Ré is an island only 30 km (19 miles) long and 5 km (3 miles) wide. For a small island like this, there isn't much of itinerary needed. Basically, there are 5 main cities (or rather towns): Rivedoux-Plage, La Flotte, Sainte-Marie-de-Re, Saint-Martin-de-Re and Ars-en-Re. Choose one of them to stay, not so much of difference in my opinion: all rather small and quite, definitely no your Ibiza/Koh Phangan kind of party island, even in its capital town Saint-Martin-de-Re, you don't see much nightlife going on there.
But if you are here for a relaxed idyllic french holiday, Île de Ré is a place to be.
I stayed in Rivedoux-Plage, closest town to La Rochelle. During my stay, I spent a whole day cycling around the island, if you don't like to cycle the whole day, choose a town more in the middle of the island, Saint-Martin-de-Re or La Flotte, to split the cycling trip in two days. As far as I remember, bike rental for 3 full day costs around 20ish euro.
Even though it's an island, Île de Ré is connected with the mainland via Île de Ré bridge, so no ferry needed. During the summer months (from
July
to
September
), there are regular shuttles from La Rochelle city to Île de Ré. Two popular taxi apps
allocab
and uber didn't seem to work in this region. If you decide to go to the island by public transport, you can take a bus to La Rochelle first and switch to a shuttle there. Or better rent a car if you happen to do a trip around France I guess, public transport isn't the best in France.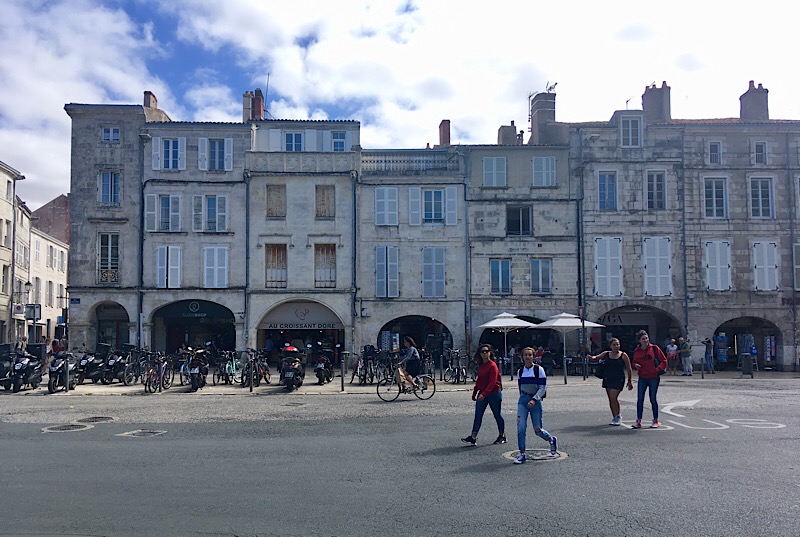 From this square you can get a shuttle bus to the island if you don't drive. There are a nice bakery and some market in that square as well, where you can enjoy a tasty mini quiche or chocolatine while waiting.
Rivedoux-Plage
September is already pass the peak season in the island, the first town after the bridge, Rivedoux-Plage, also where I was staying, seemed quiet.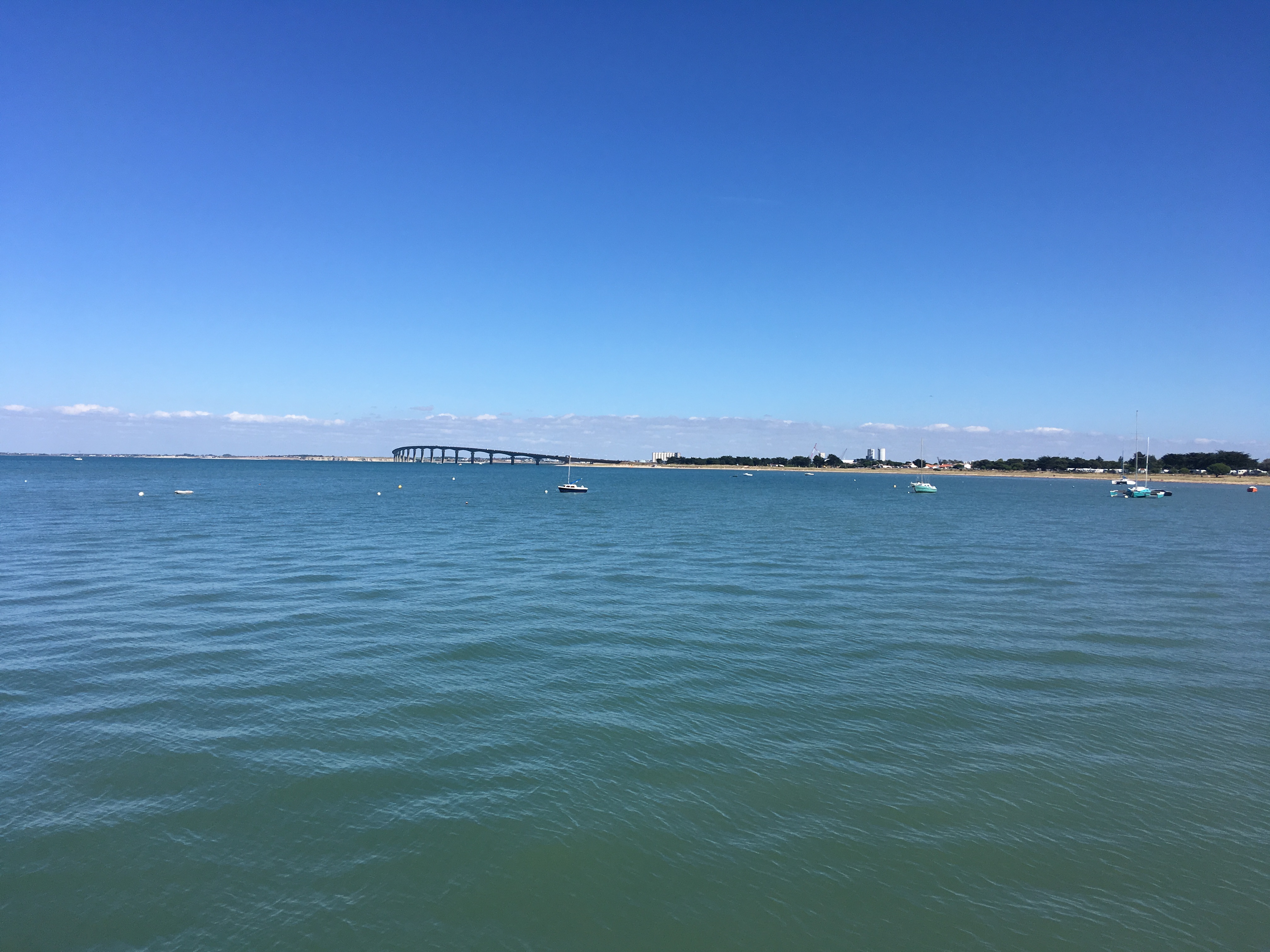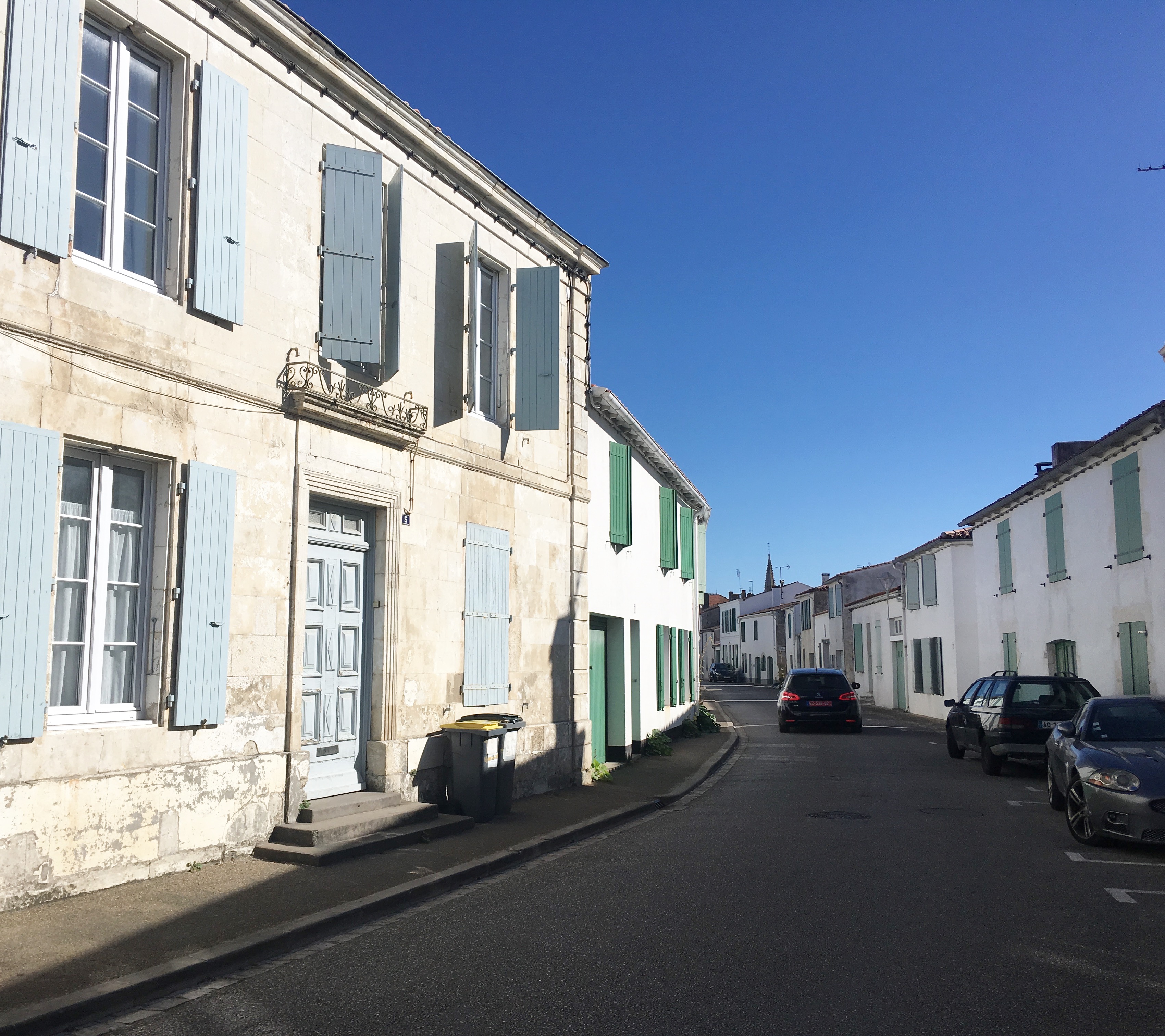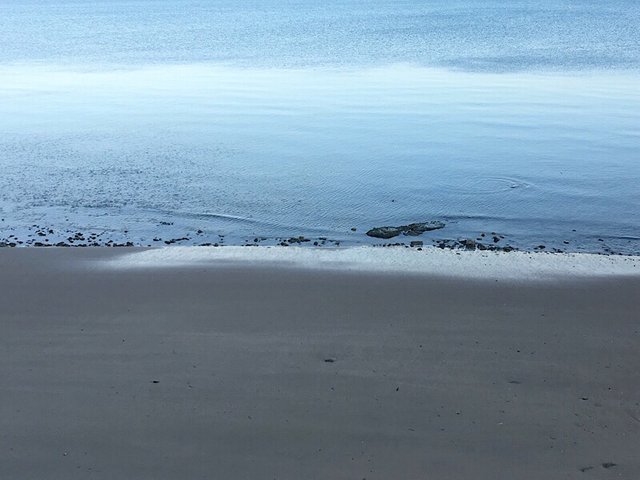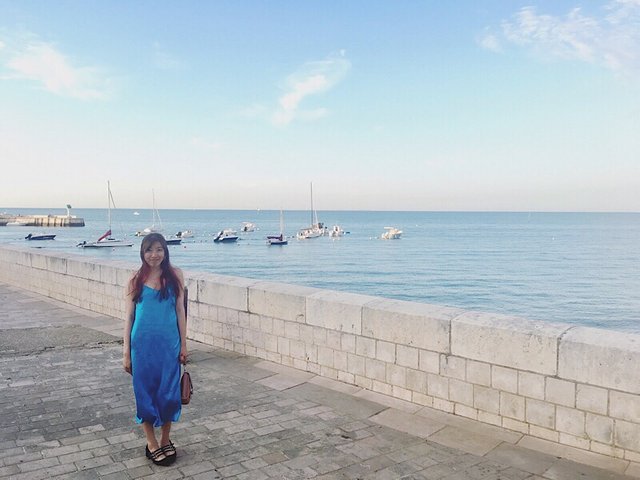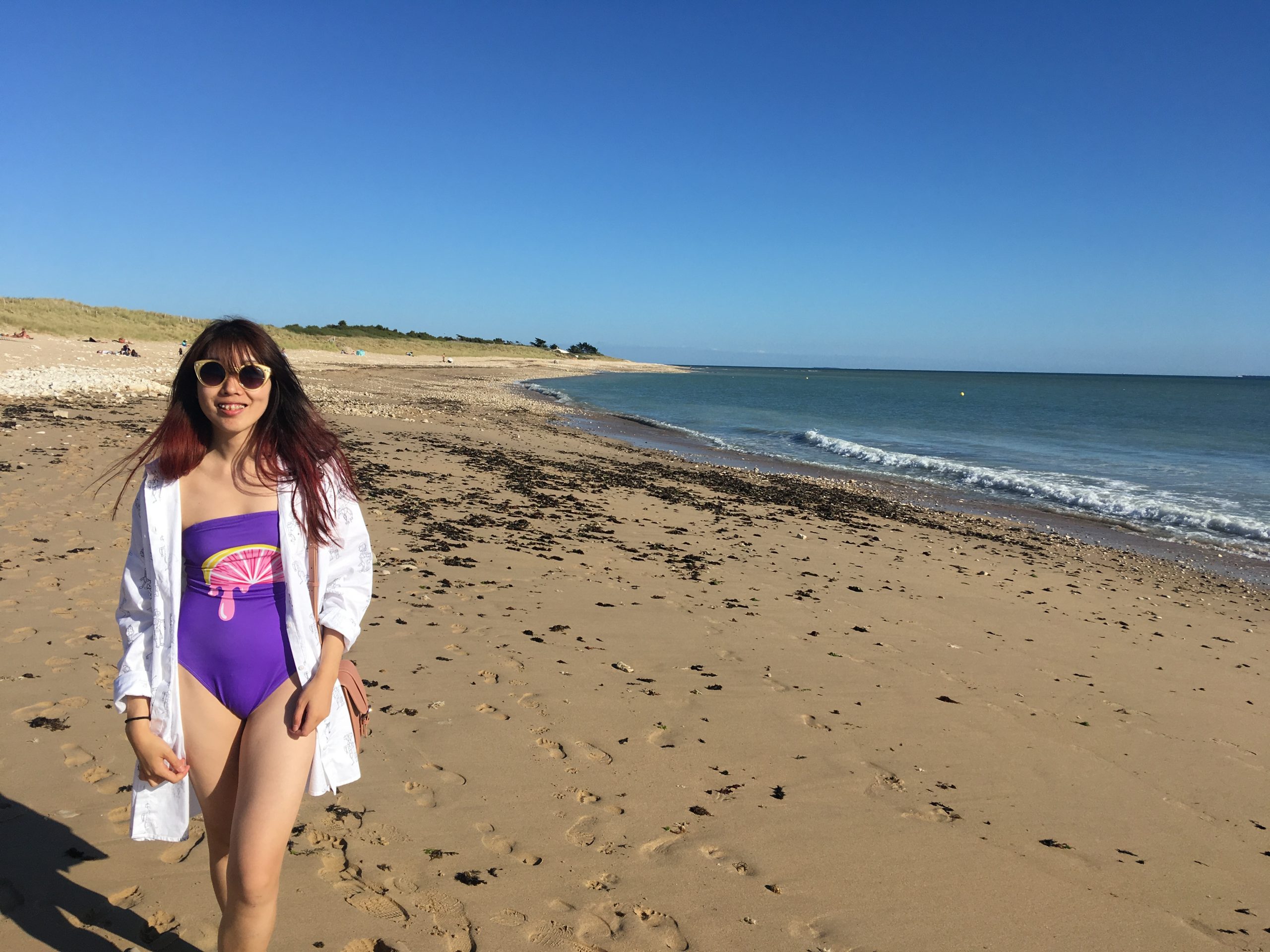 Ile de Ré is renowned for its world-class oysters, it's France's major oyster production.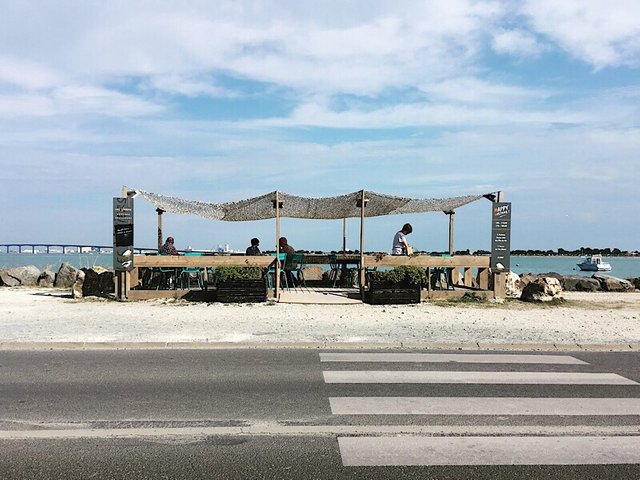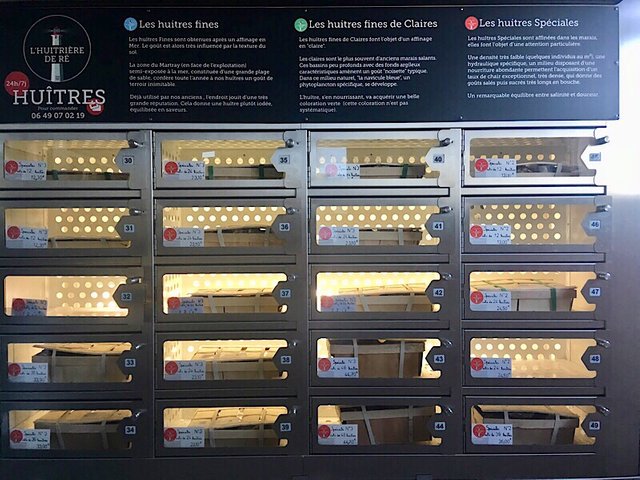 One good thing about Ile de Ré being not so touristic besides weekend visitors from Paris, is that you don't need to look hard for a good restaurant. In Rivedoux-Plage, there are only a few restaurants and fish shop, they all offer great seafood. The pictures above are taken in Le Coureauleur Poissonnerie and La Chaloupe de Rivedoux respectively.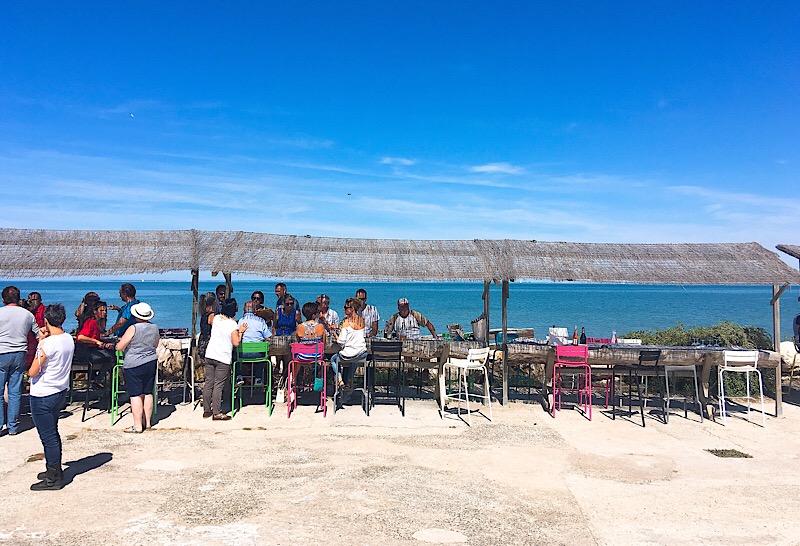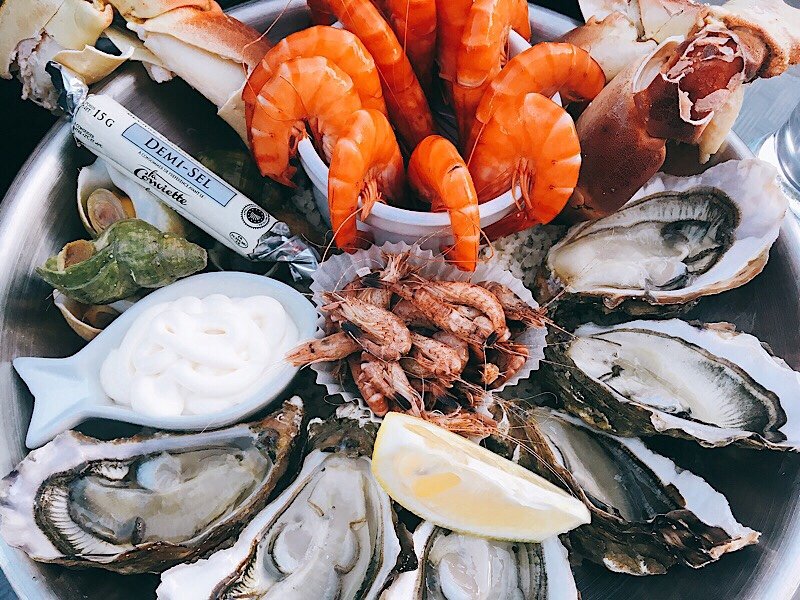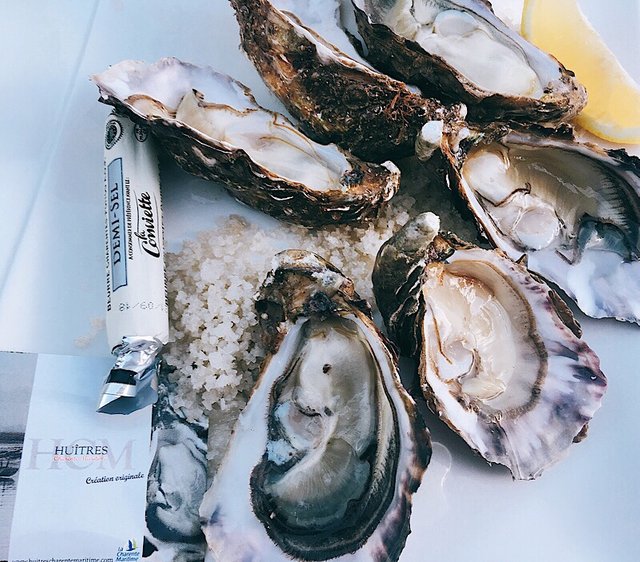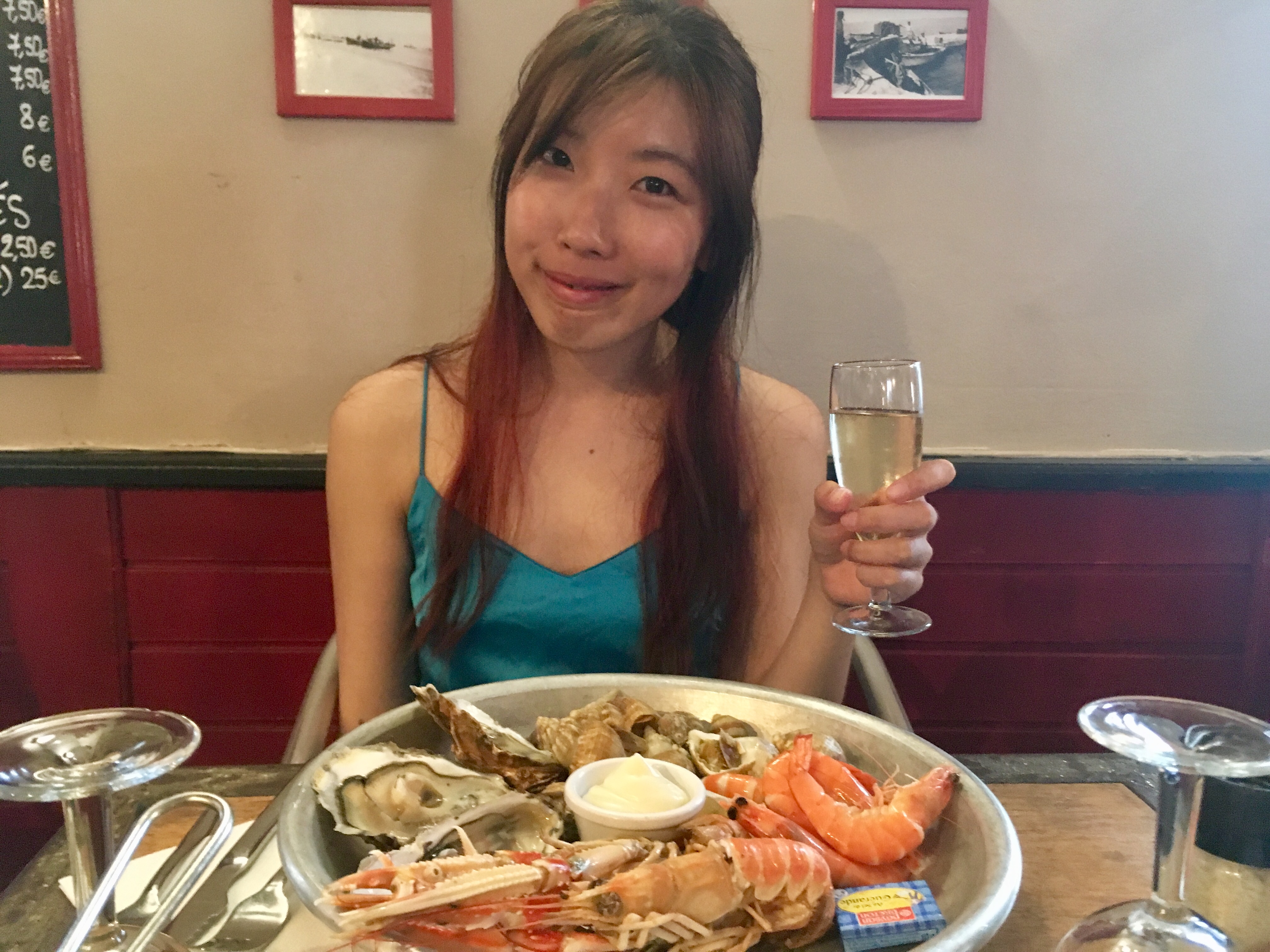 La Flotte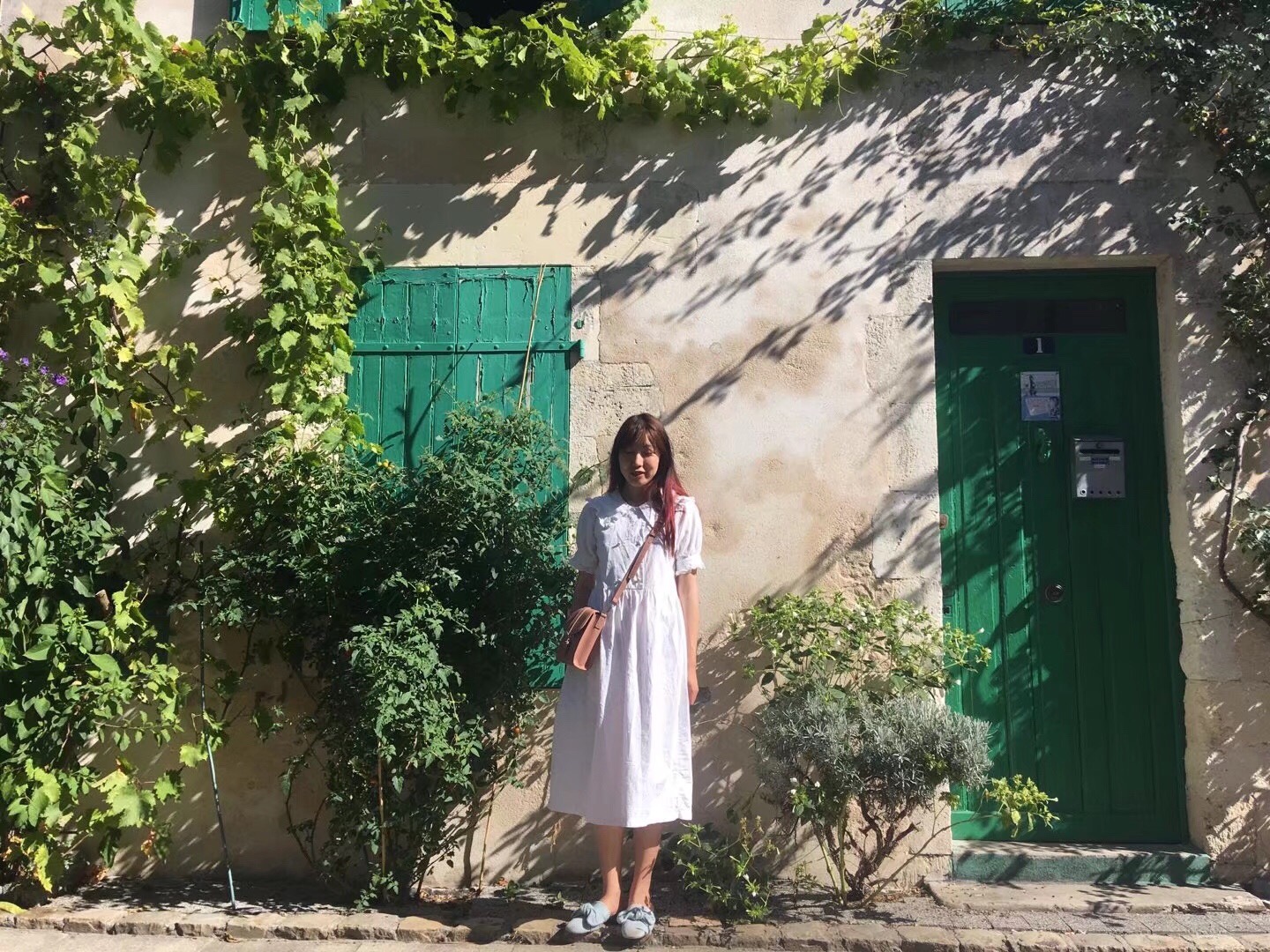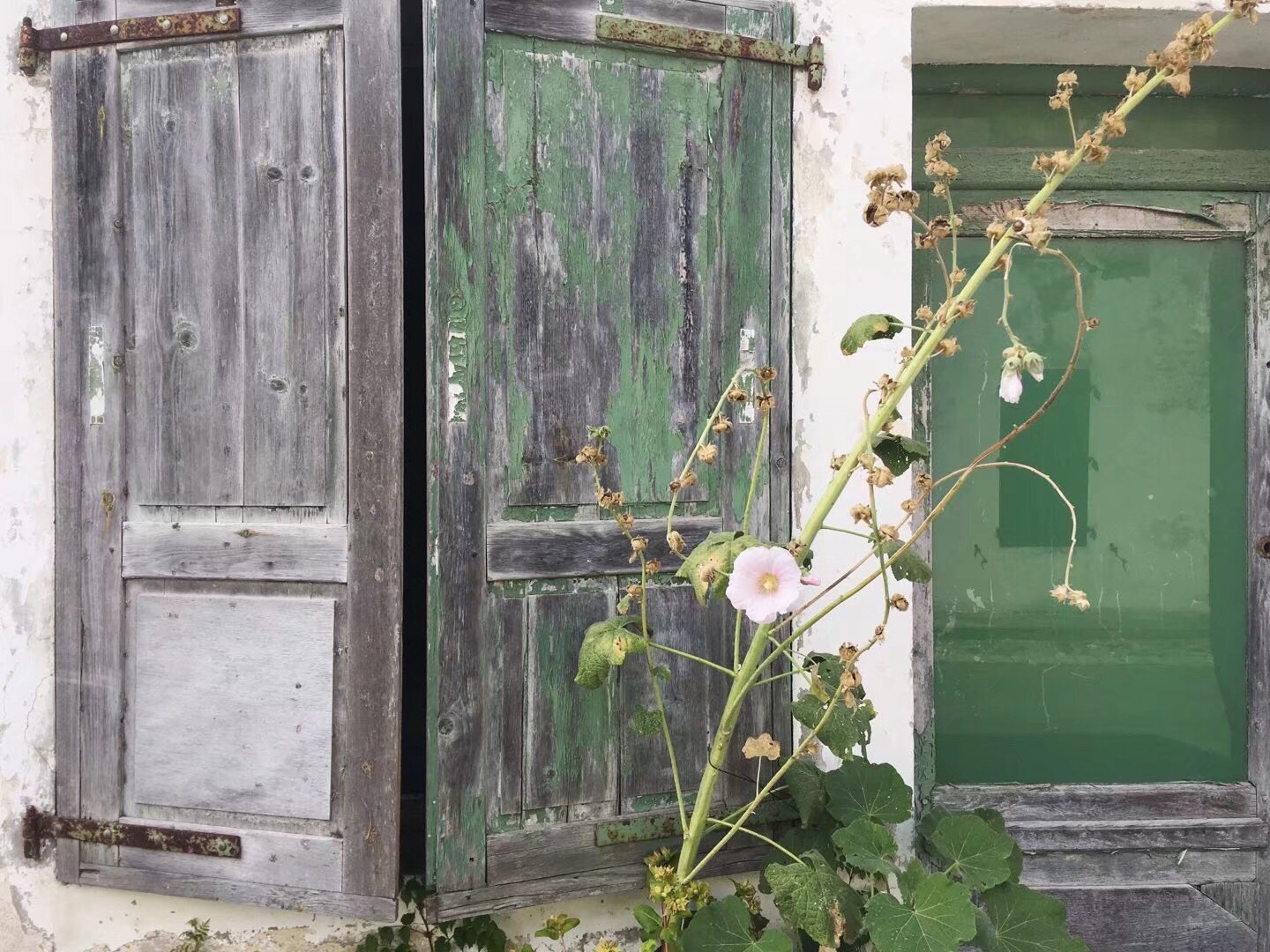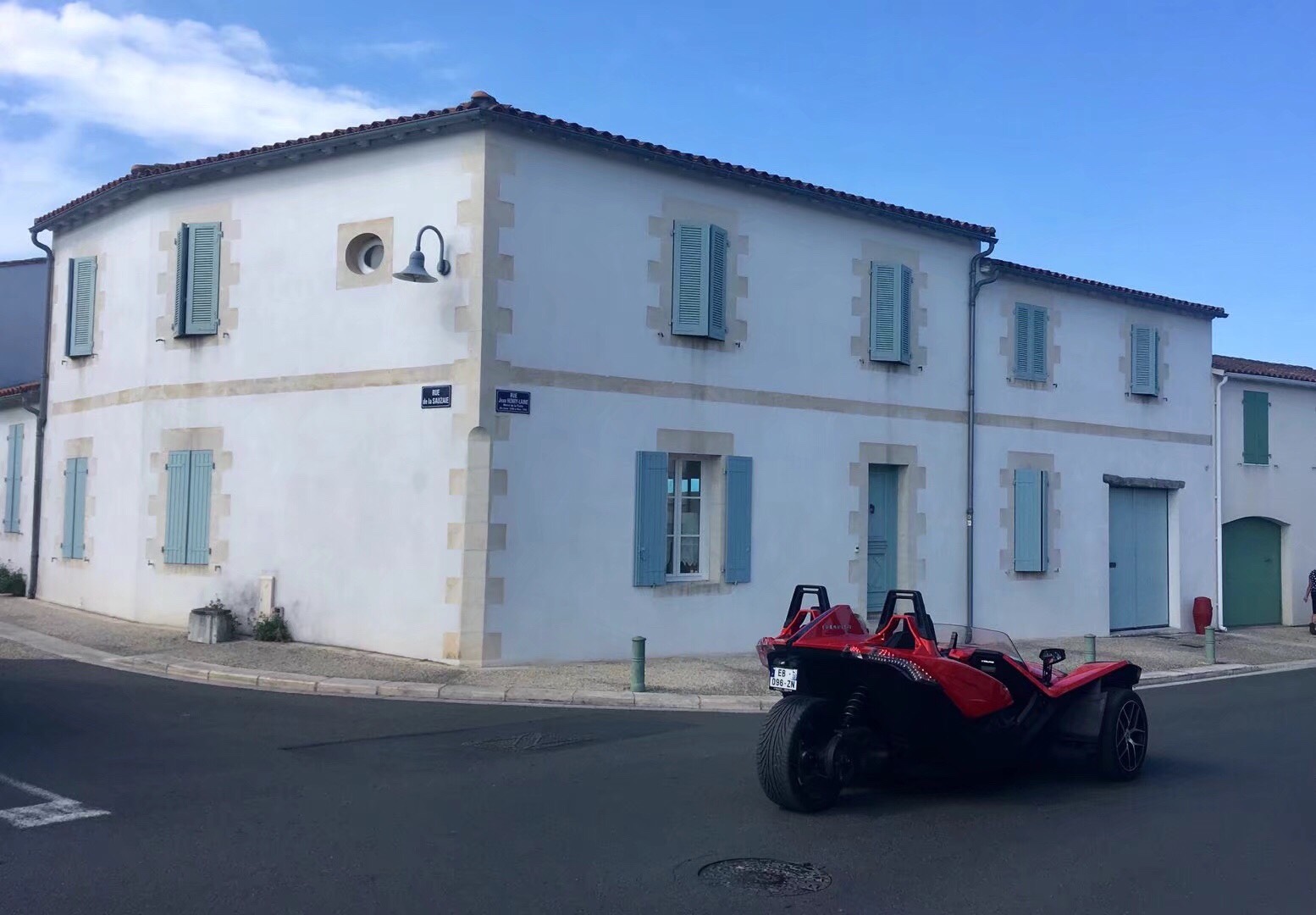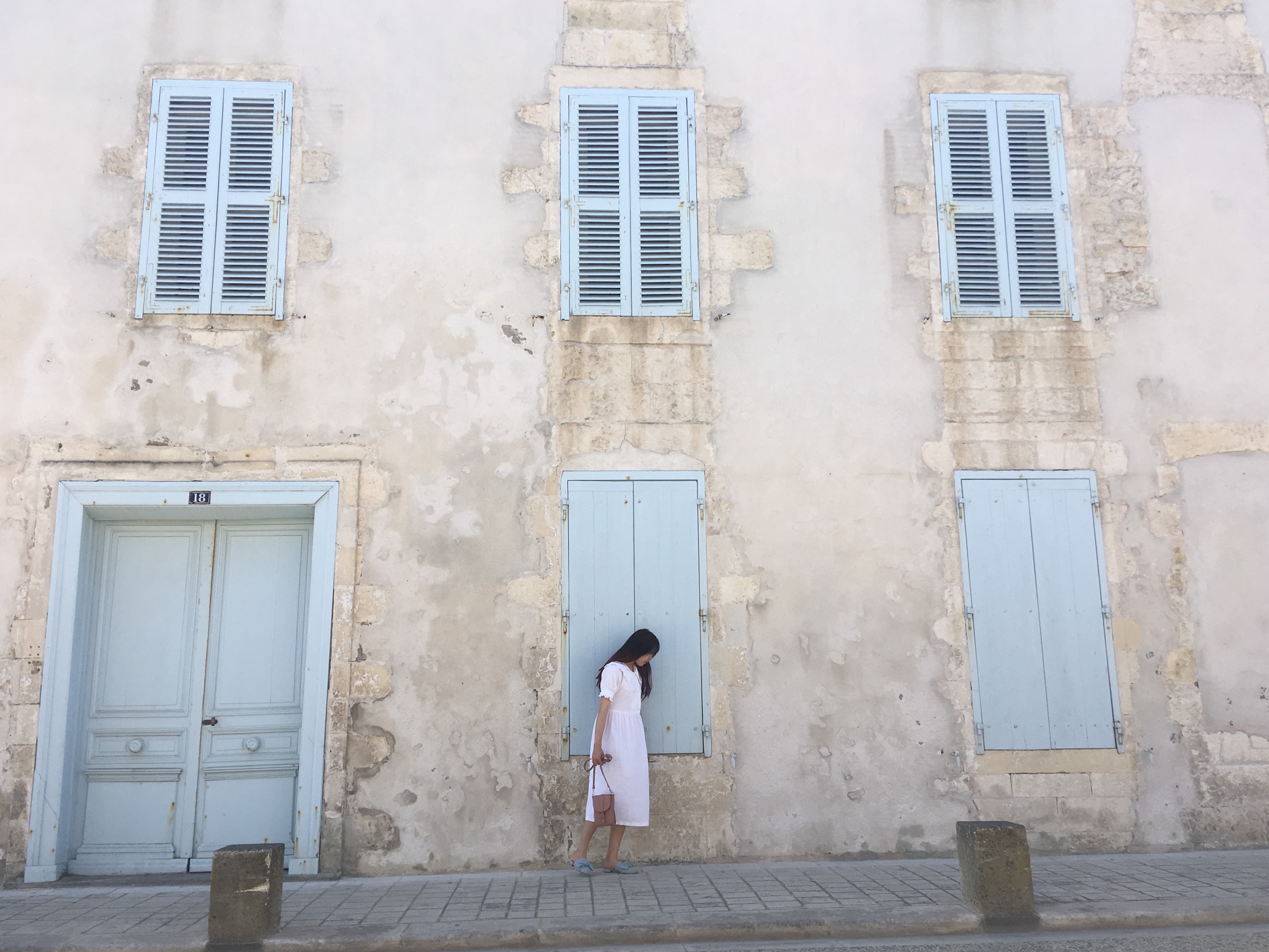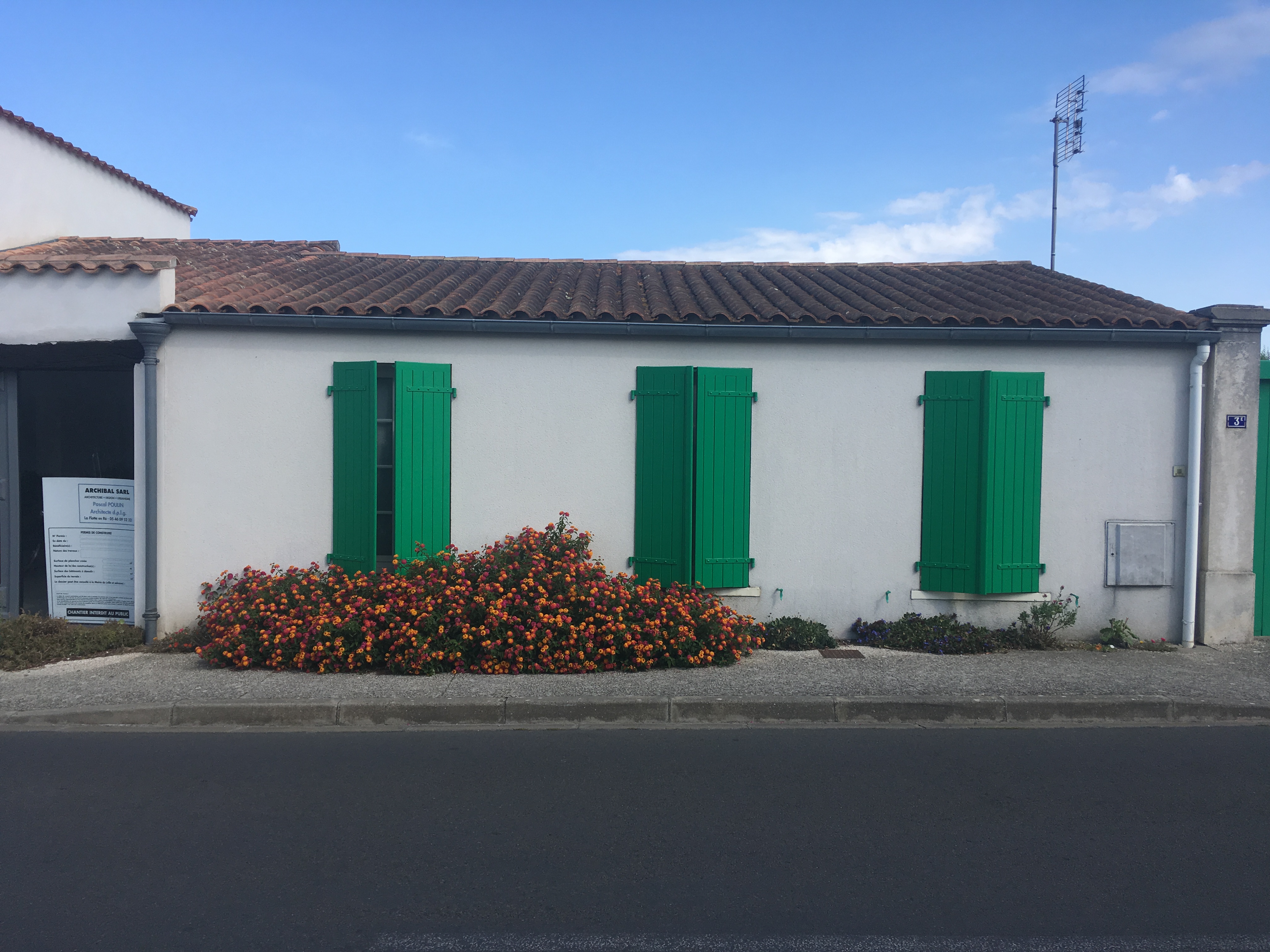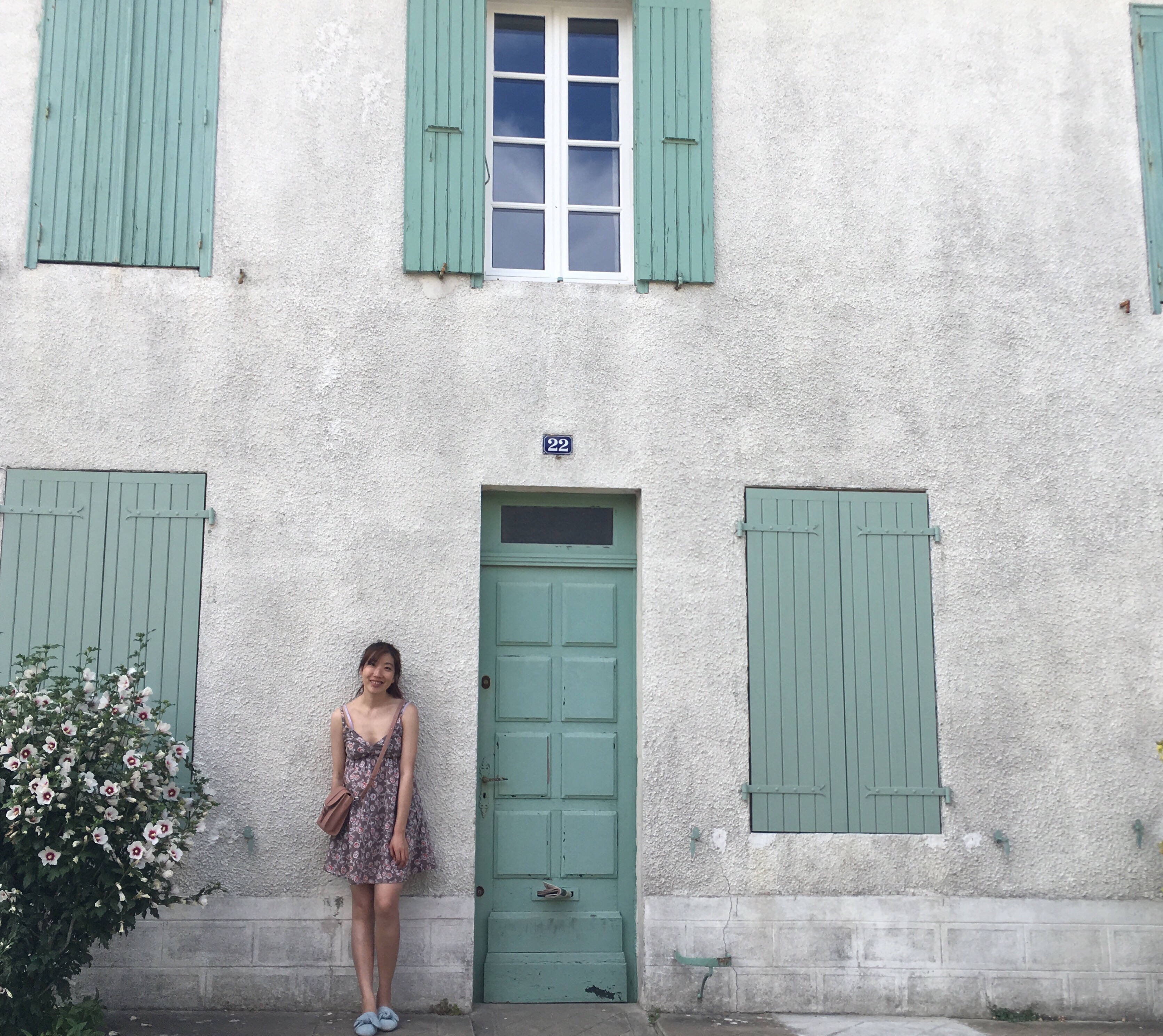 They say La Flotte is the most beautiful town in France, I don't know. What do you think? Certainly idillyc and flowery in the summer. European cities are flowery in the summer in general but Ile de Re seems a bit more.
St.Martin and my fave macaron ice cream
St. Martin is the capital city of Ile de Re, still a quite chill place, except for the main street was full of tourist shops.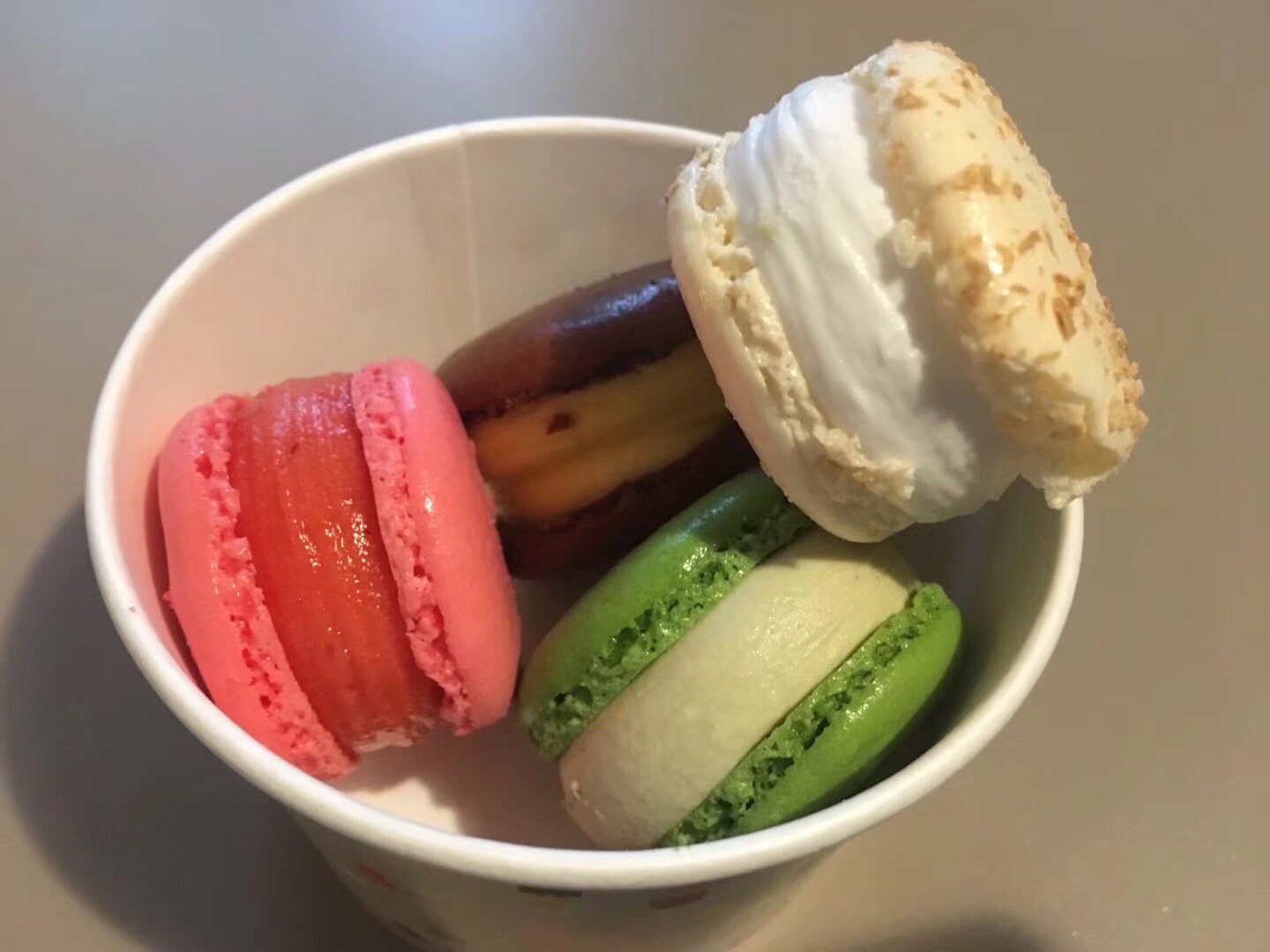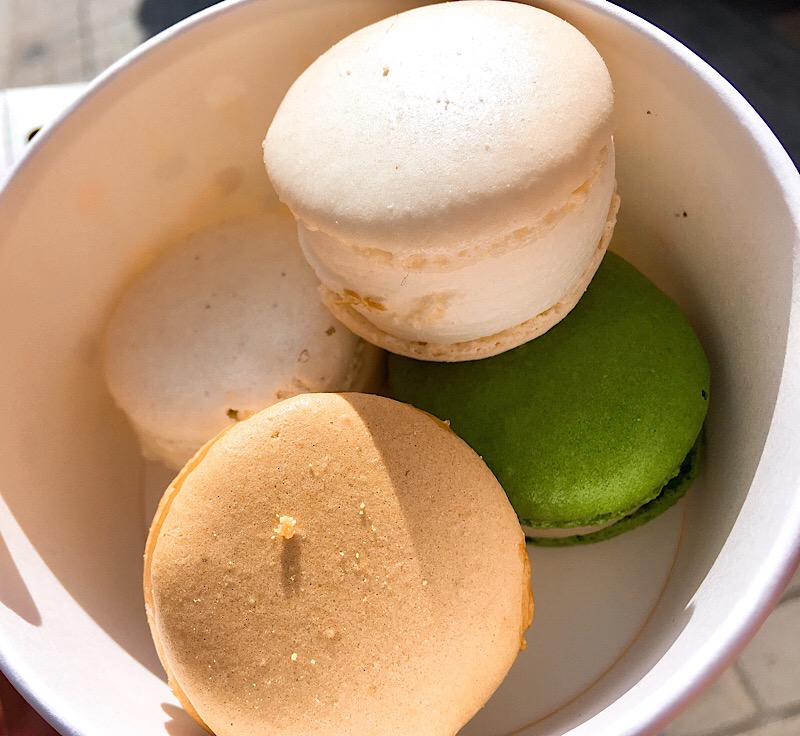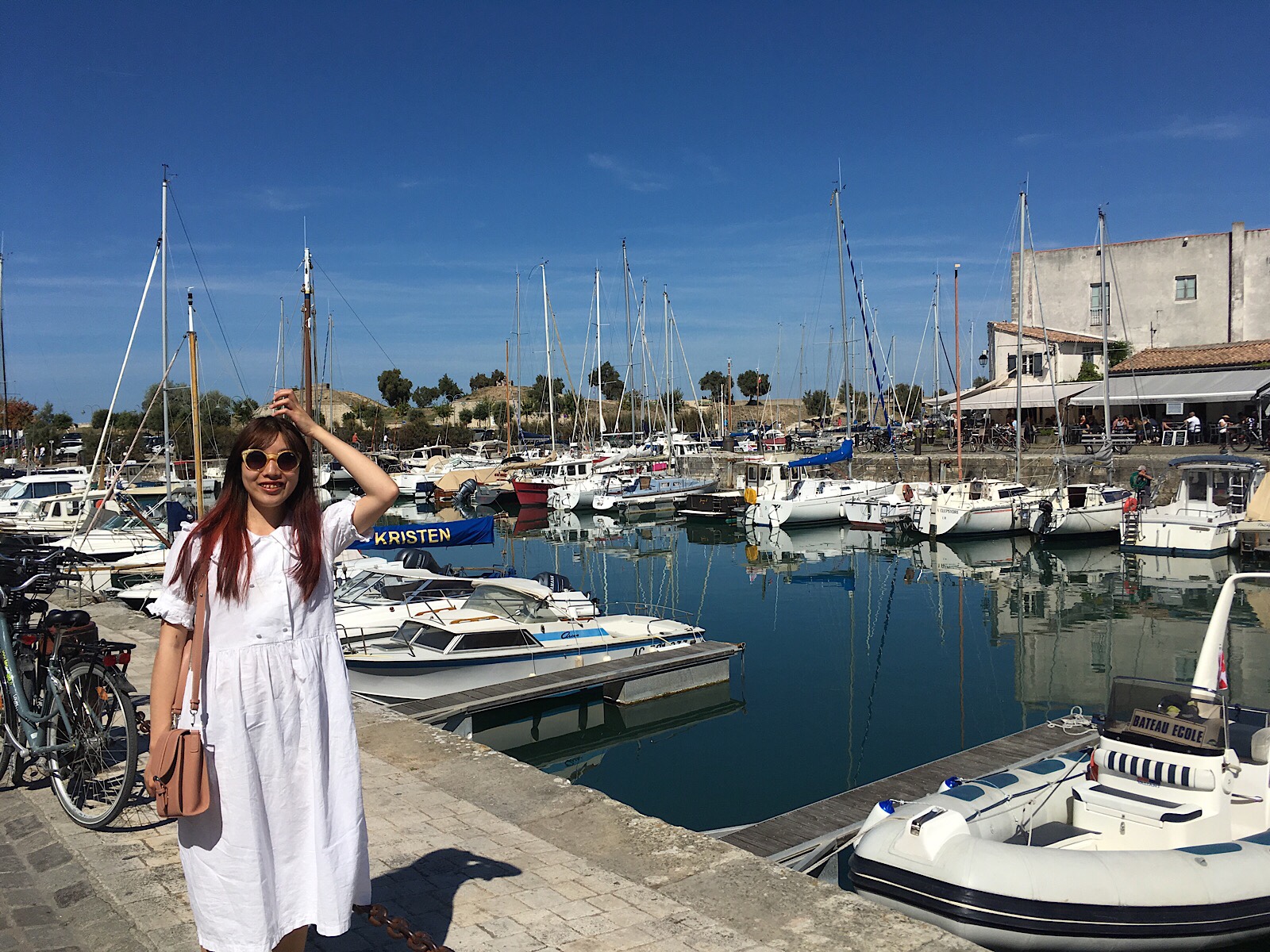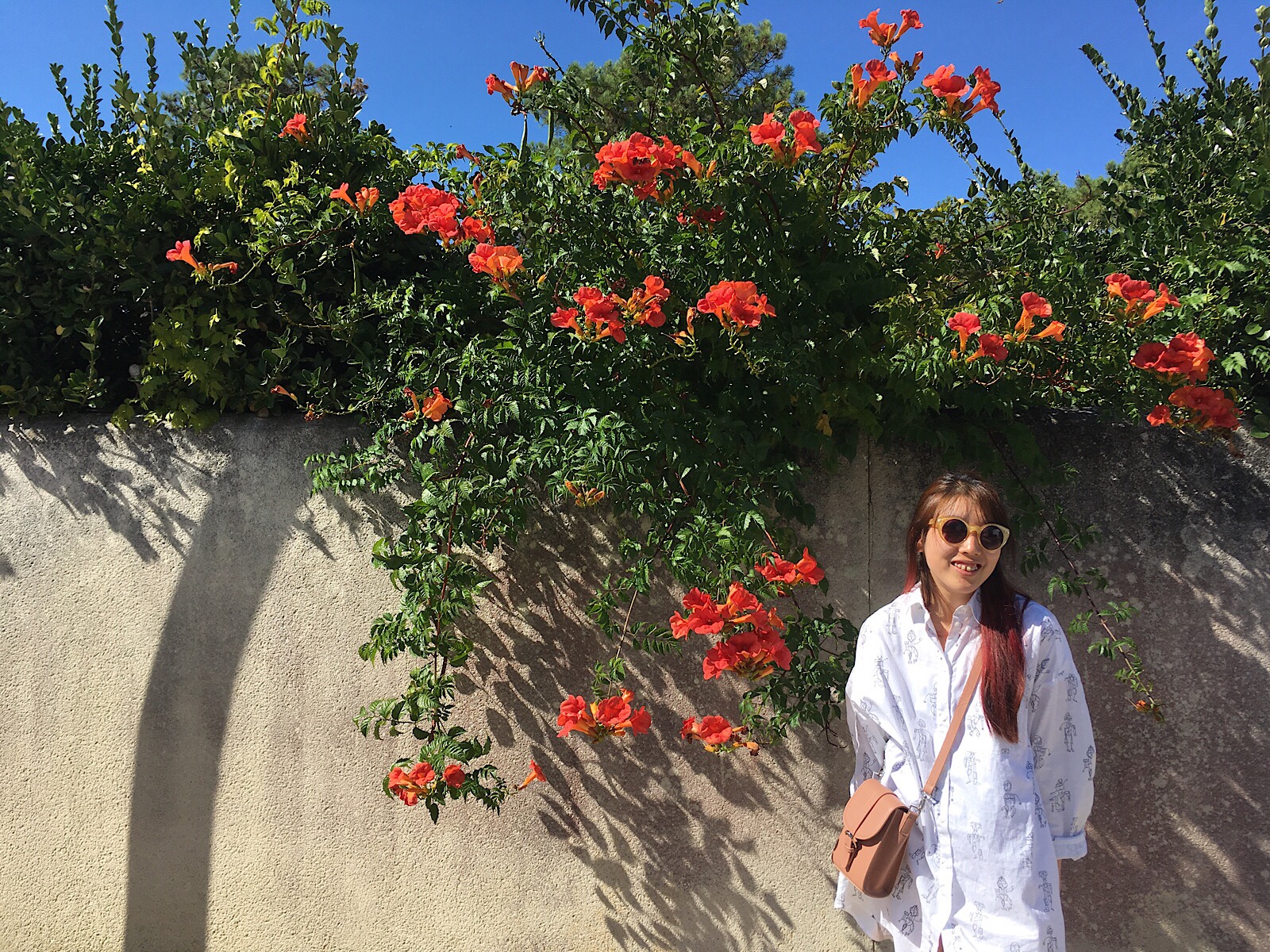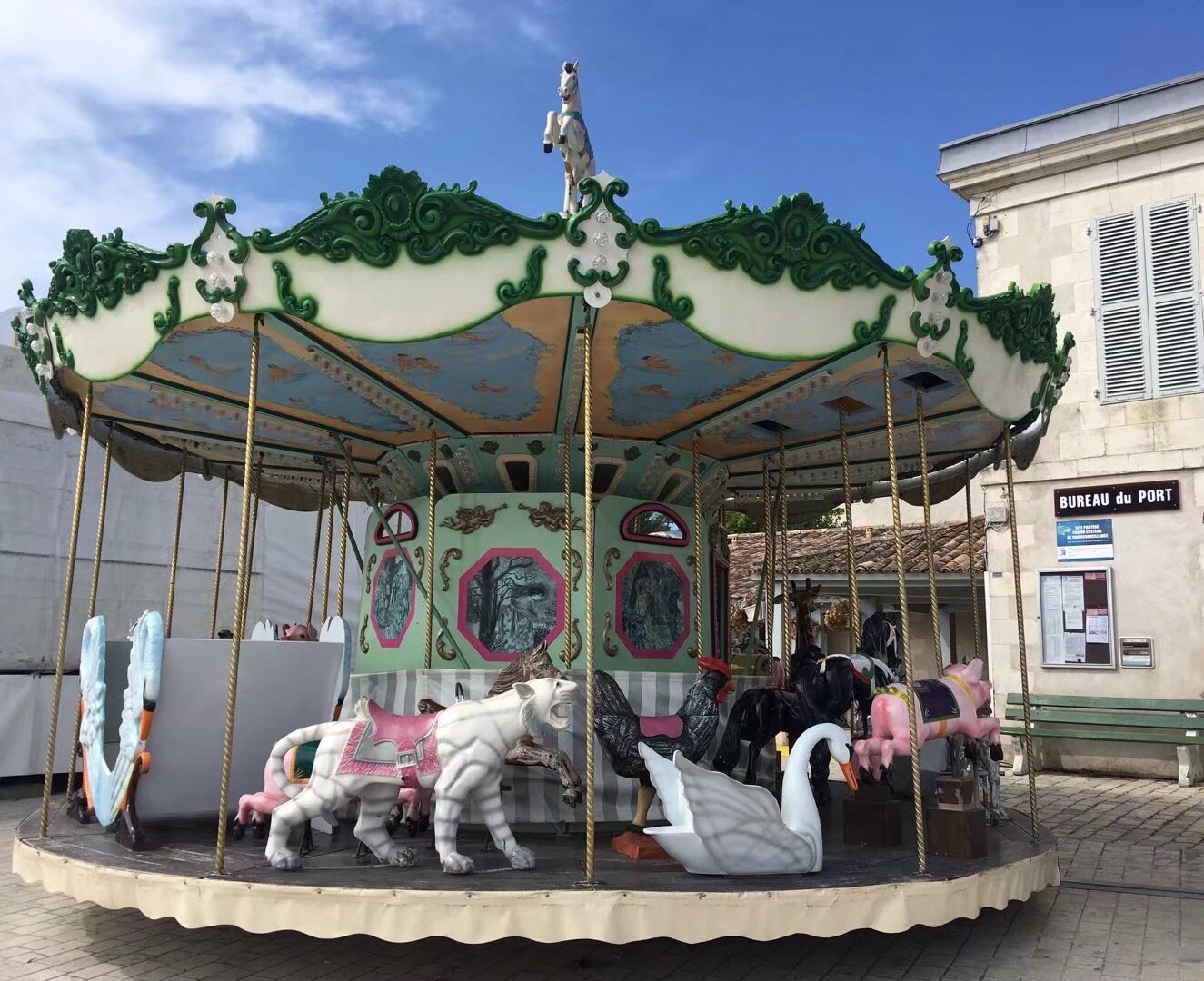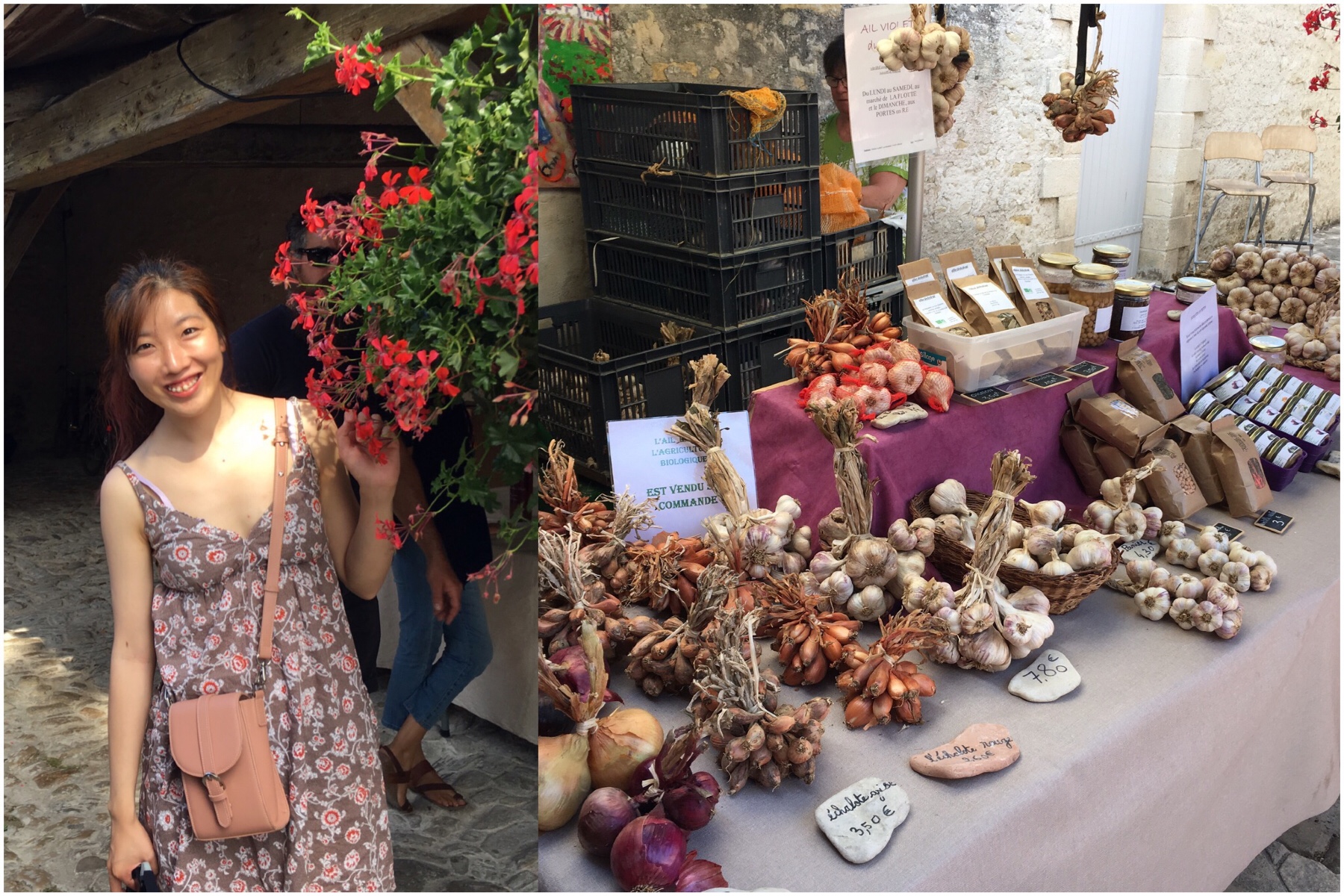 Bicycle around the island
You probably won't miss the bicycle trip because that's the only activity you can do there. Bicycle rentals are easy to find everywhere. If you want those cute colorful French countryside style bike with a flowery backet in front, probably you need to go to La Flotte or bigger towns. I rent mine in a rental shop near the guesthouse, it wasn't so beautiful, just a random bike.
It's easy to cycle everywhere in the island, there are bike lanes all around!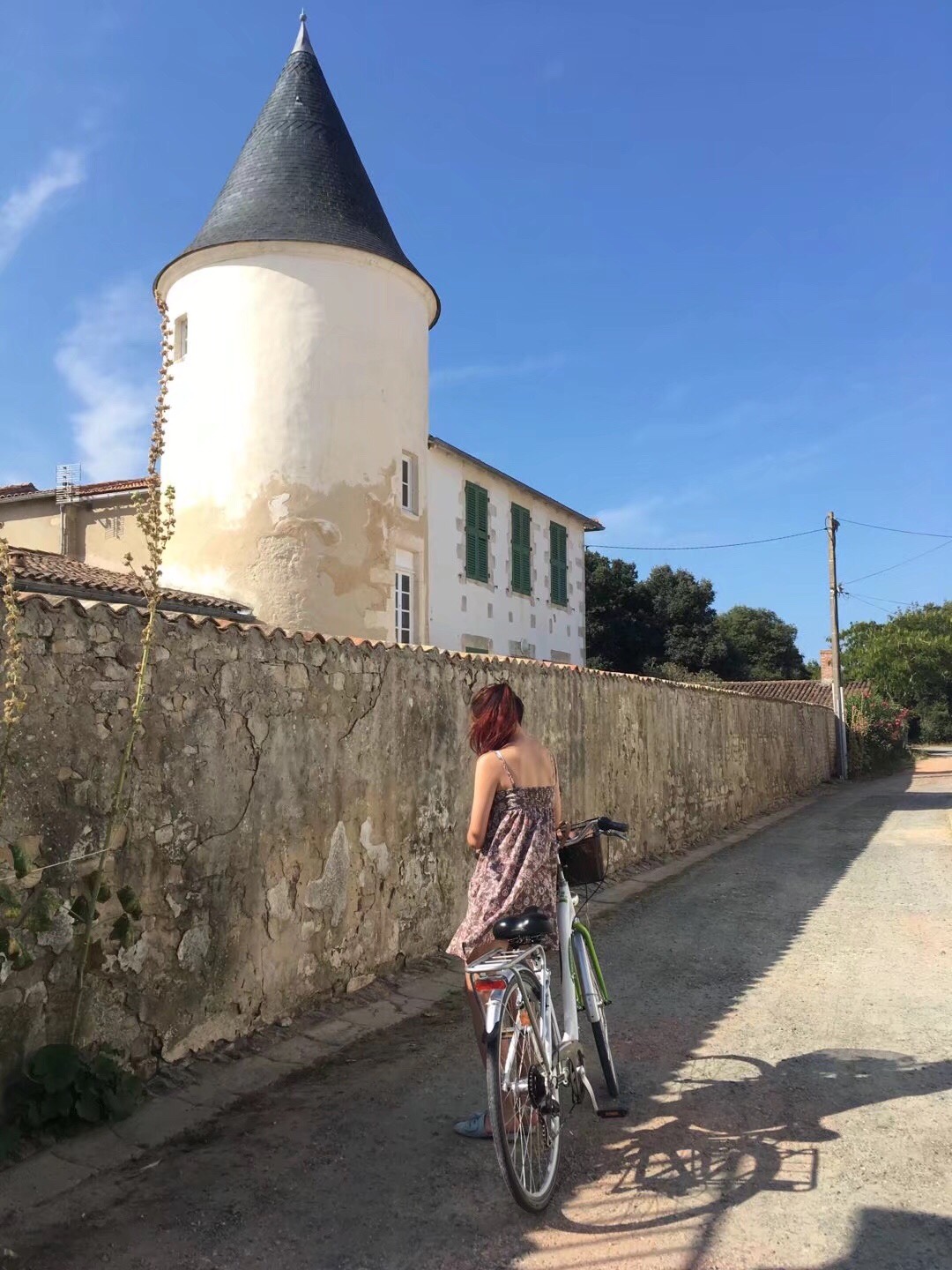 Here are some photos along the way: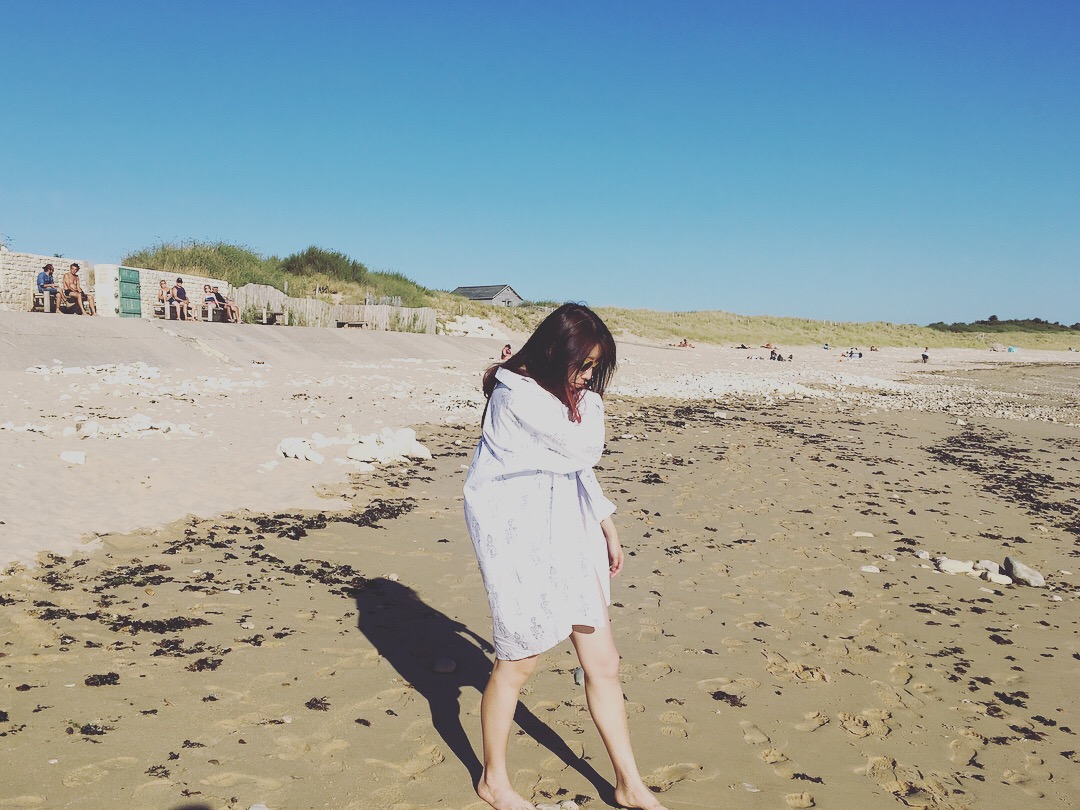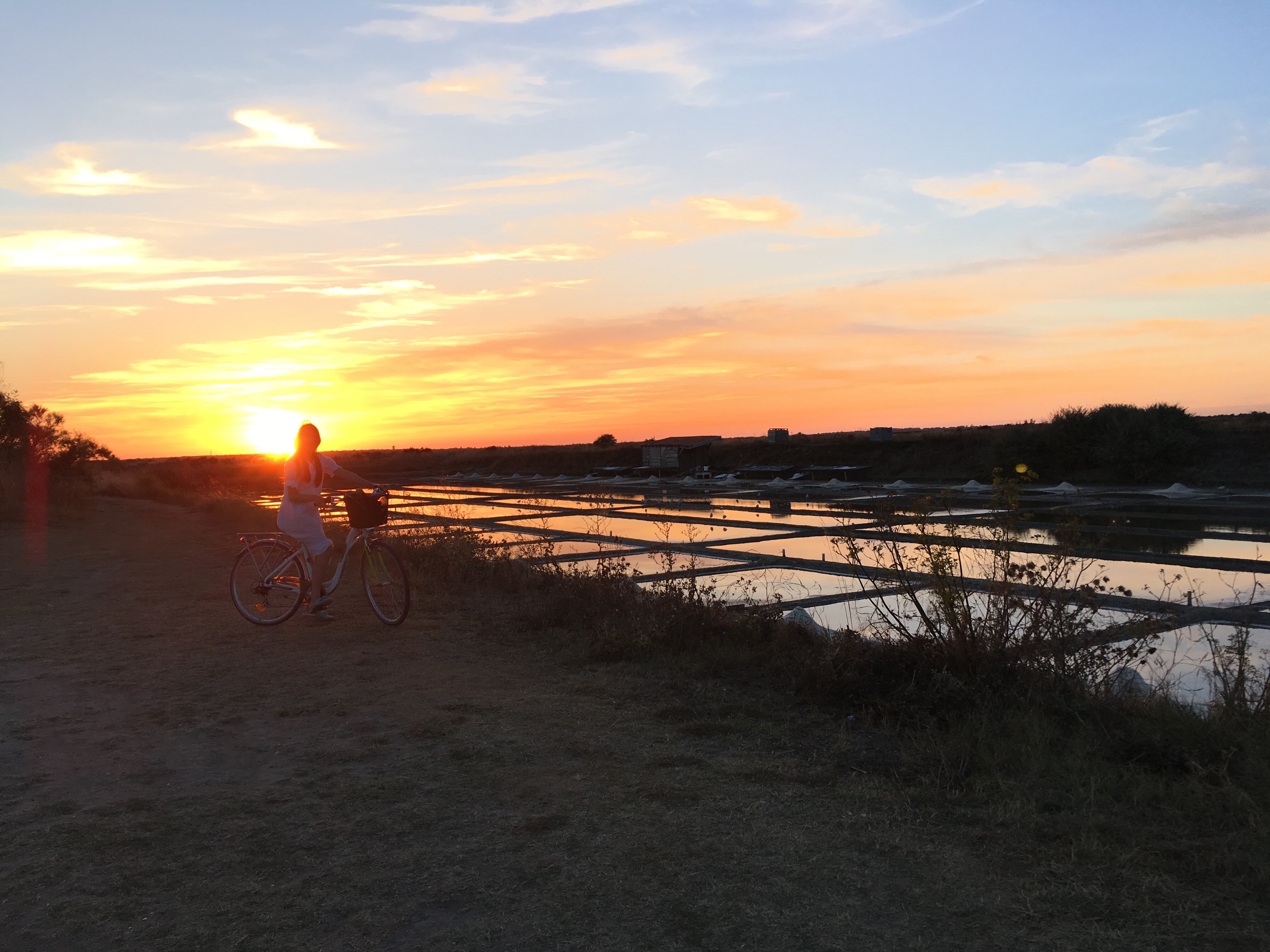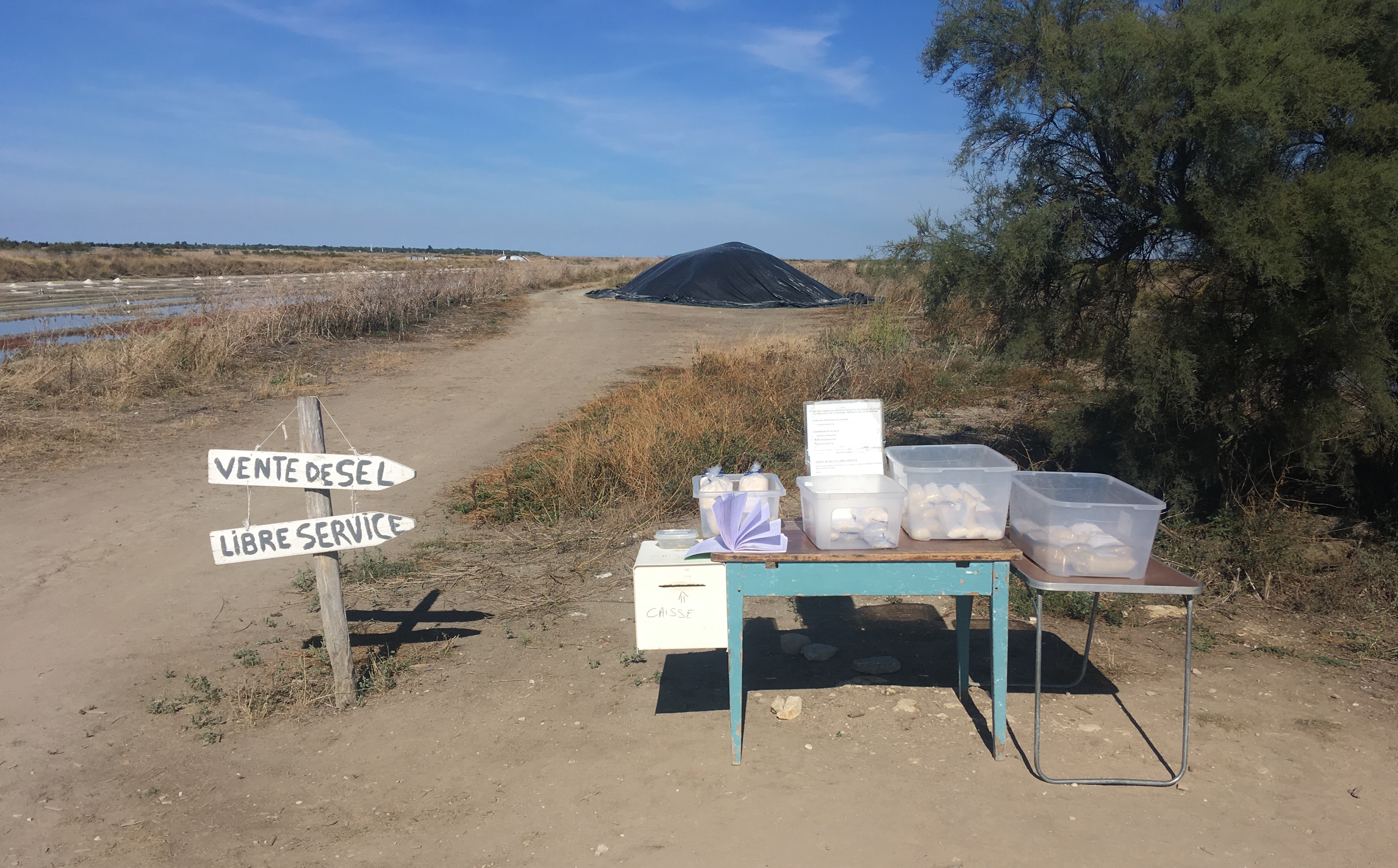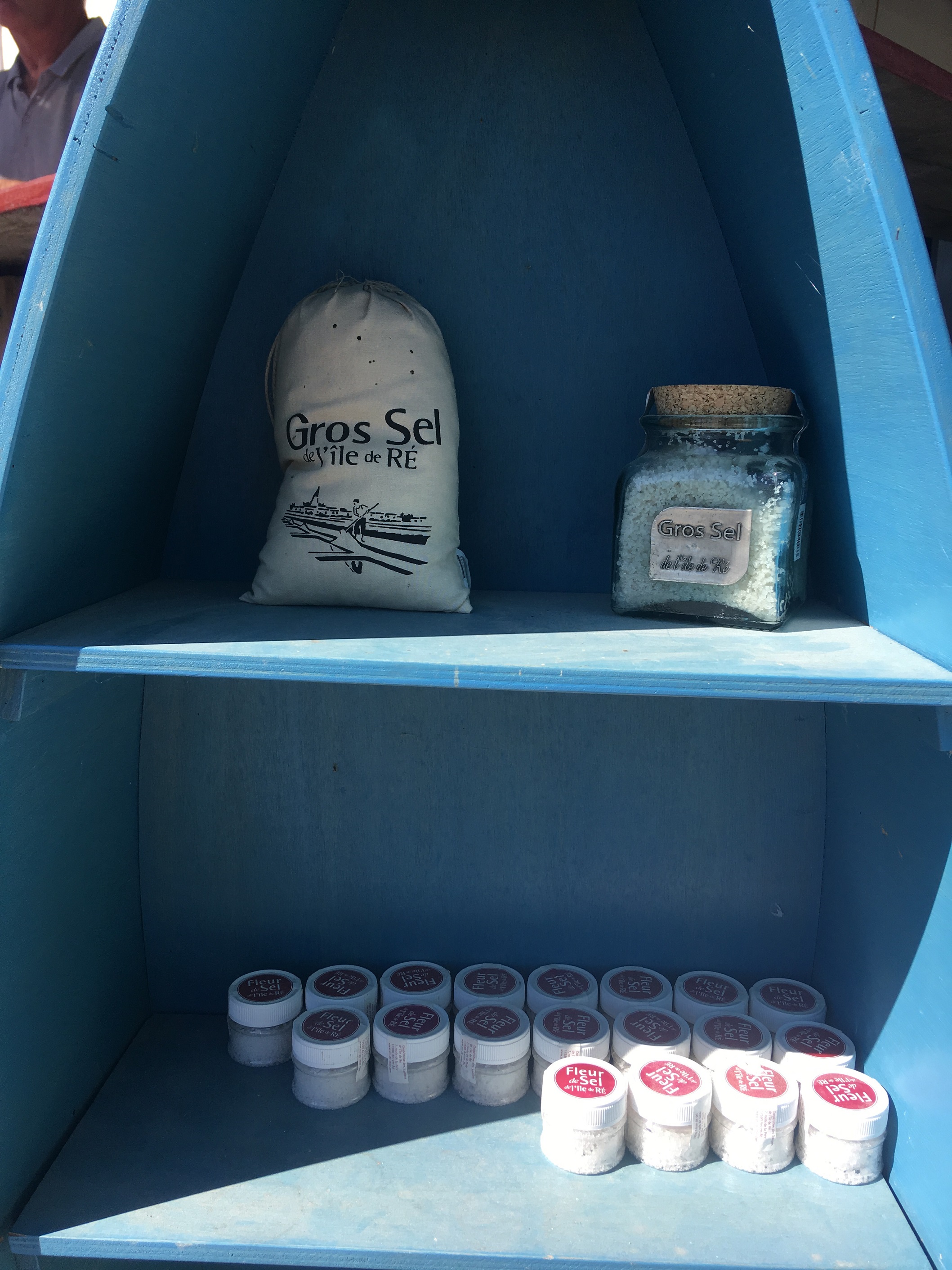 Sea salt, together with oysters, is the main product of the island.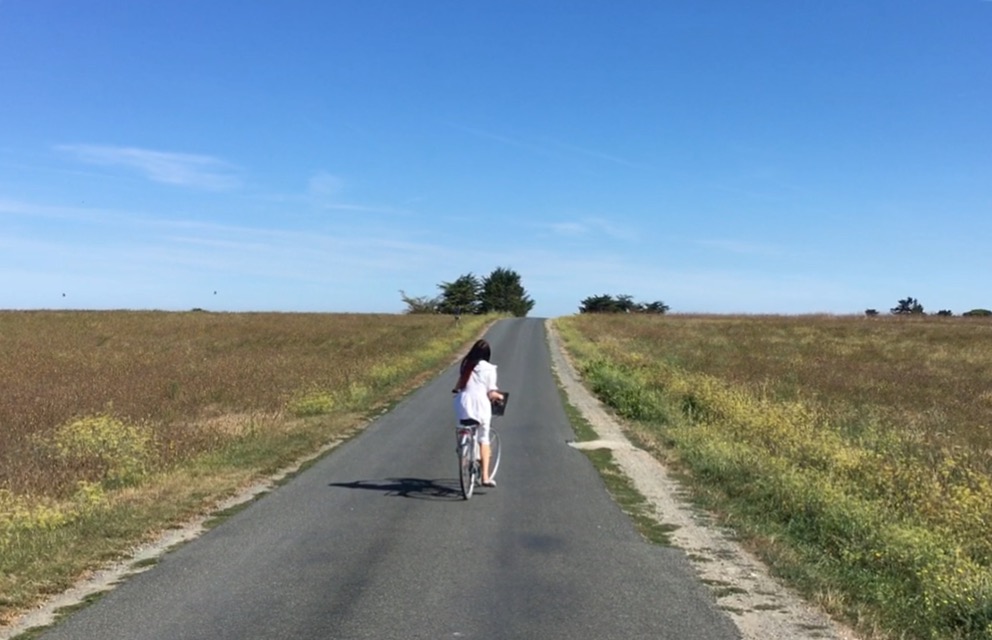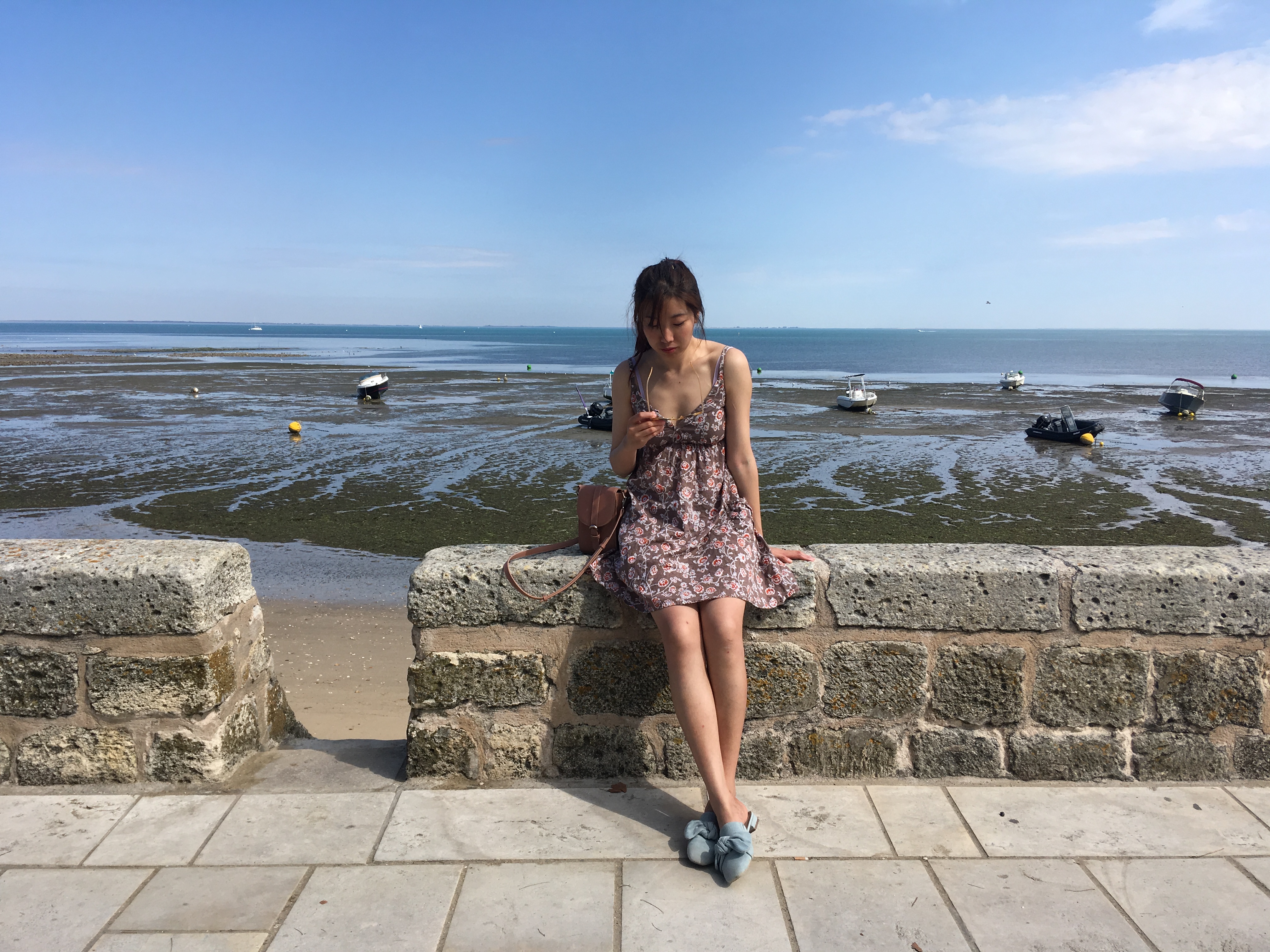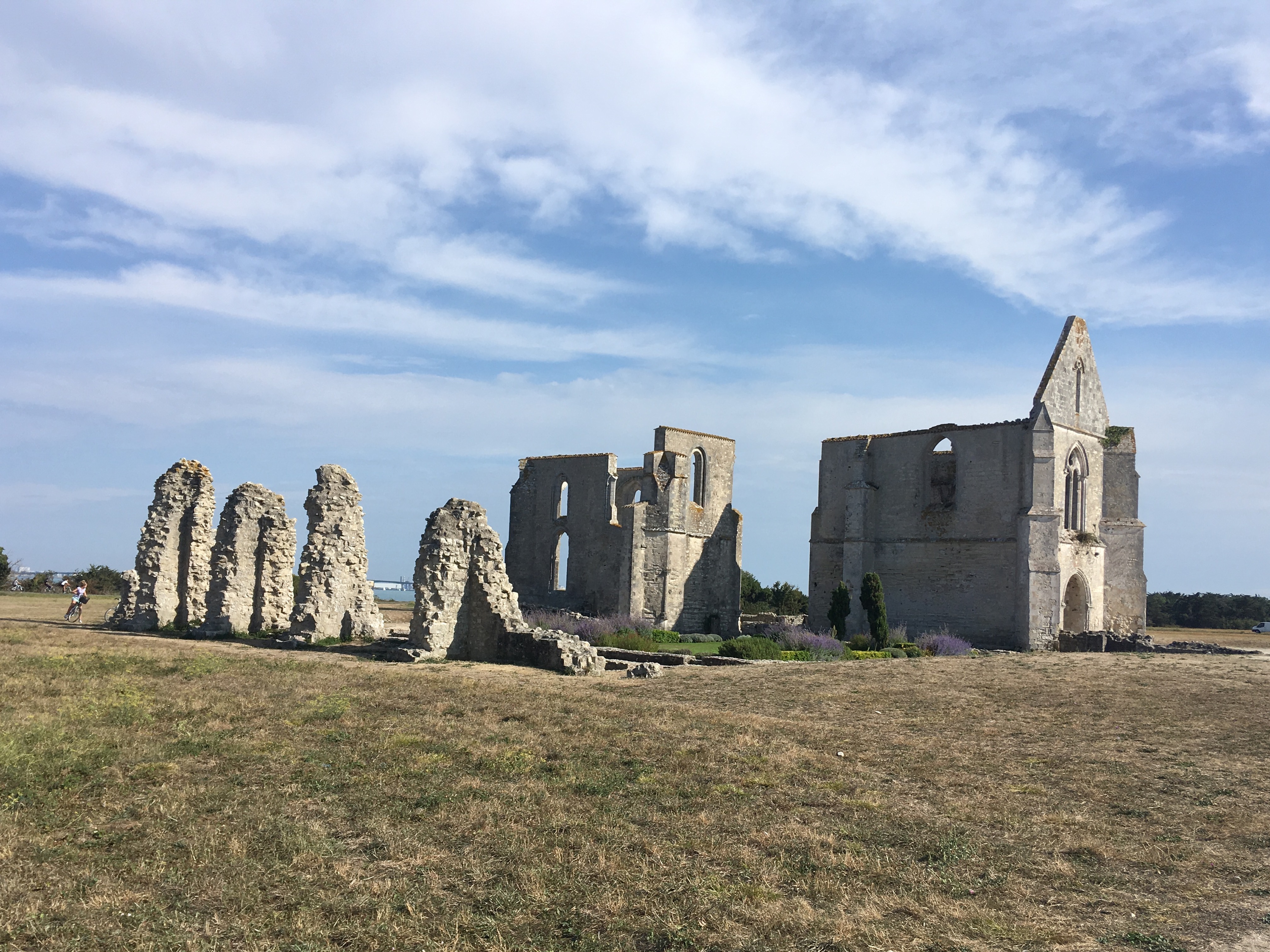 After across all the salt marshes, you arrive in Phare des Baleines, a light house located at the west most point of the island.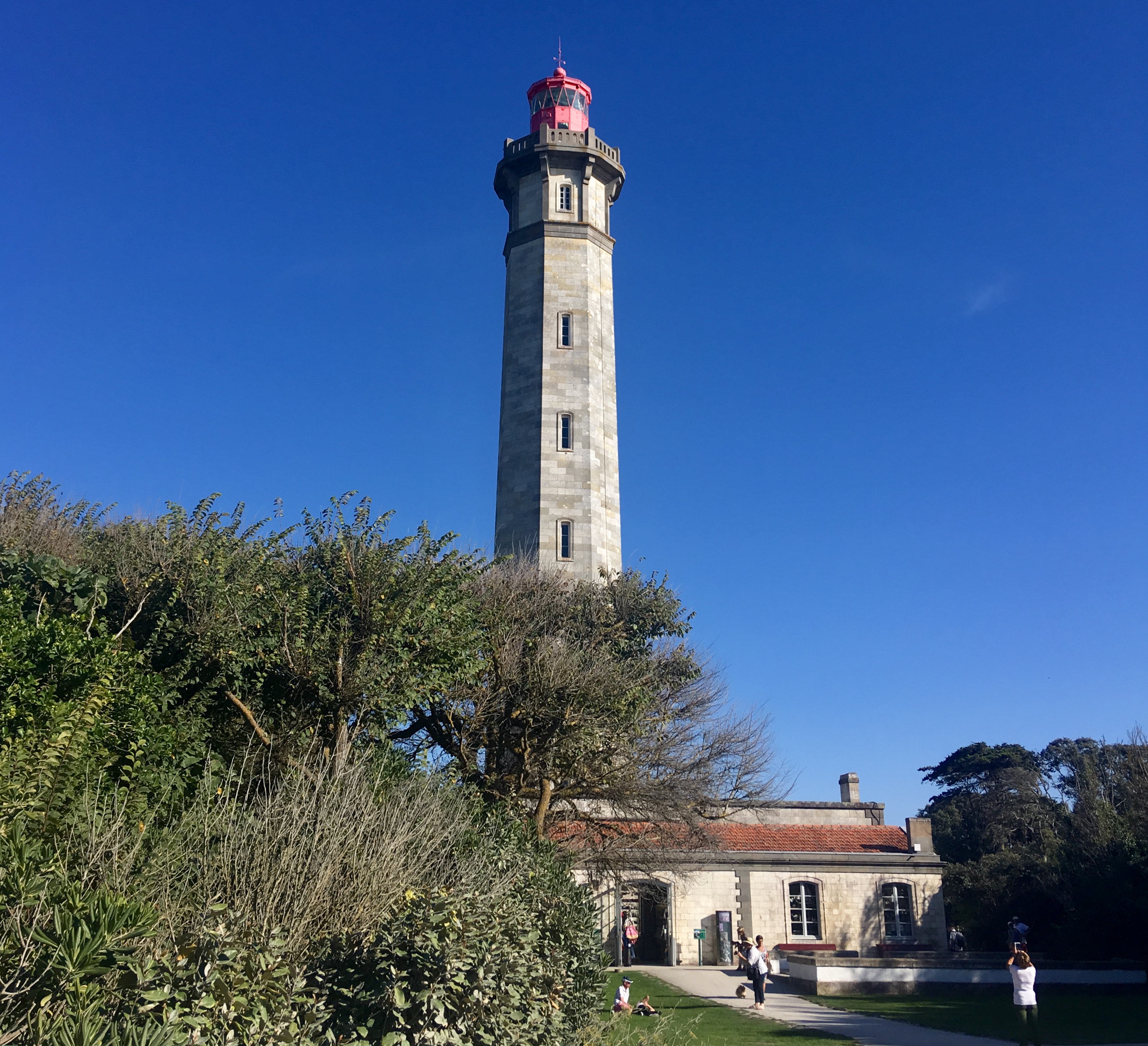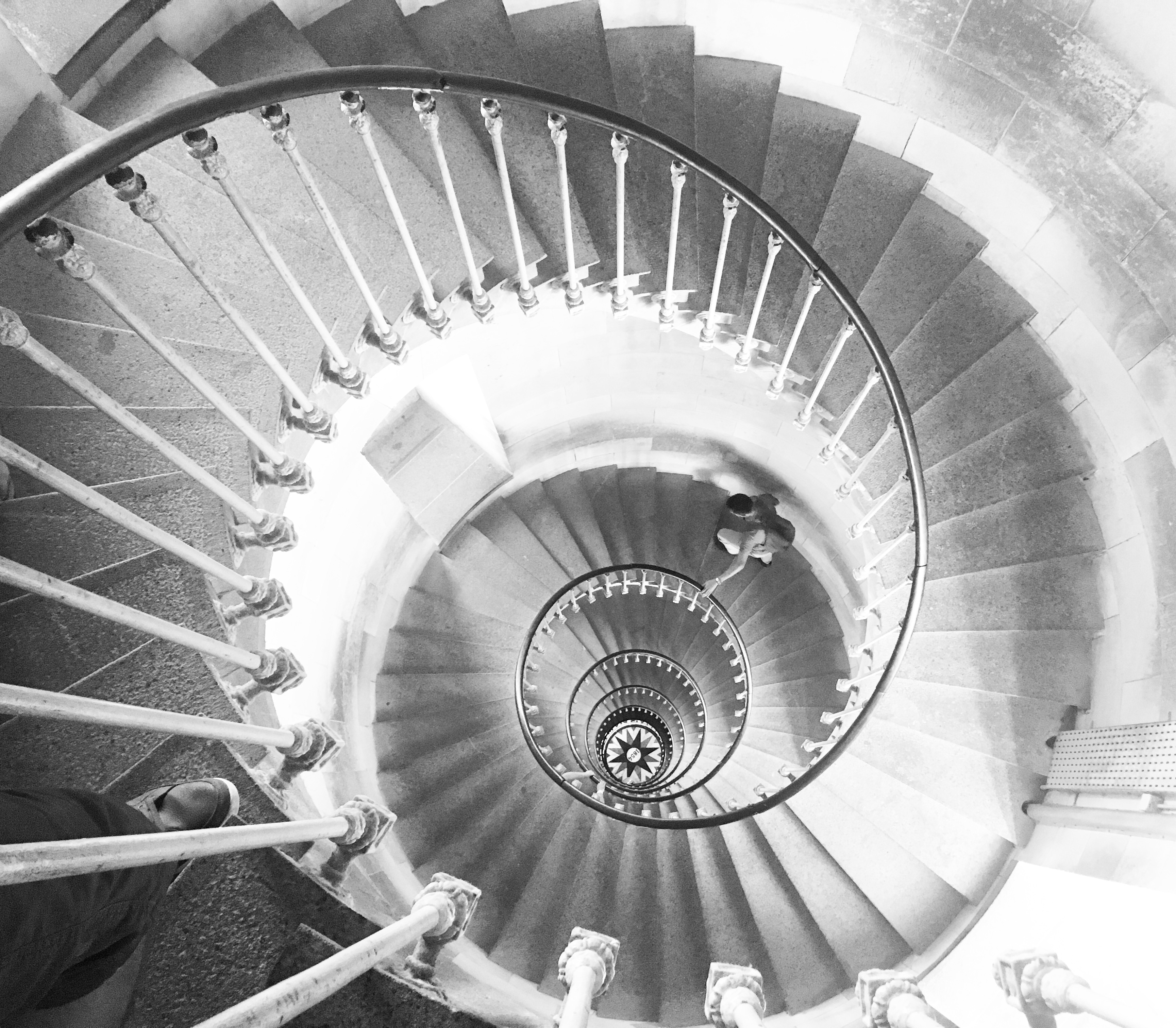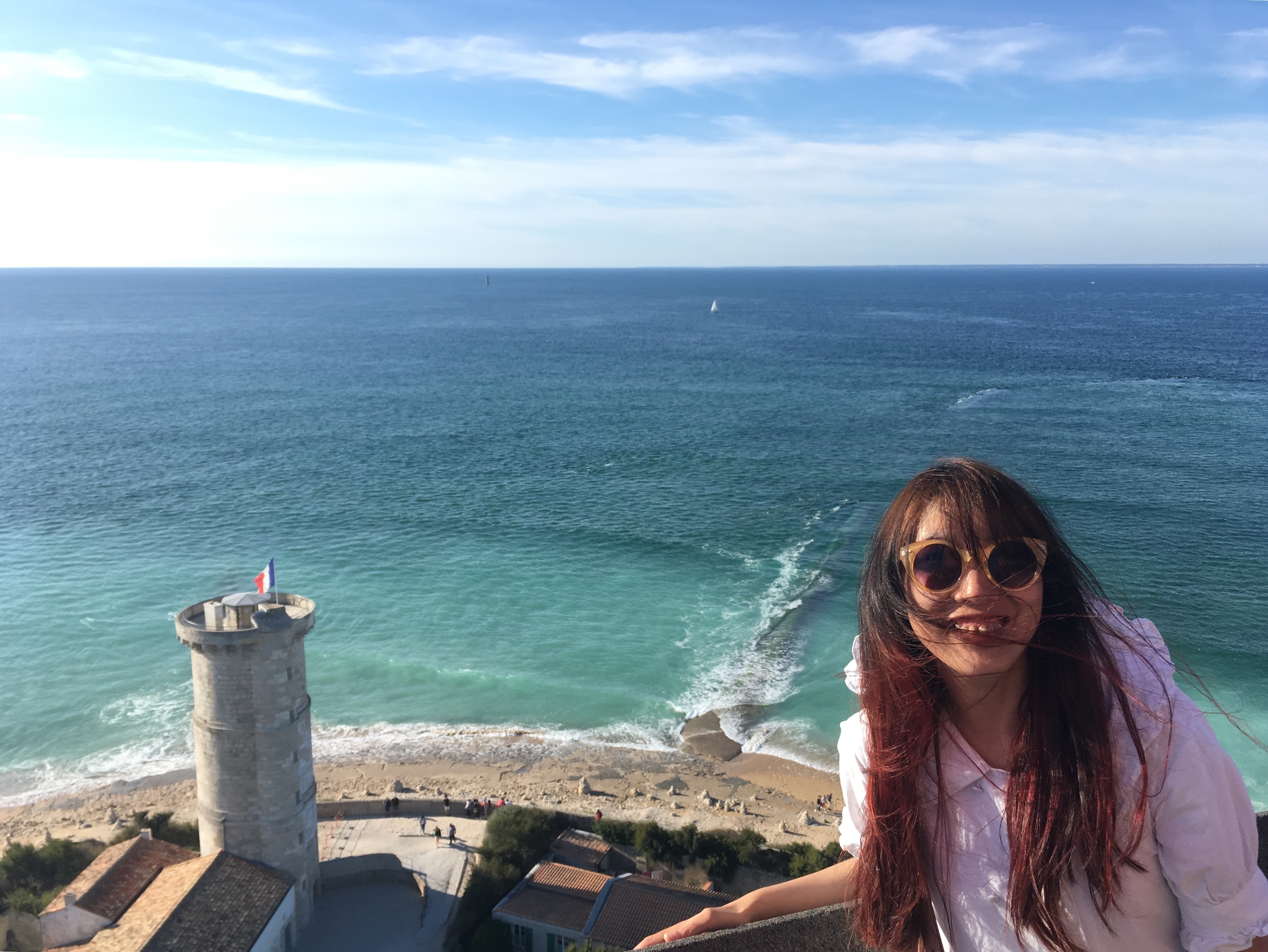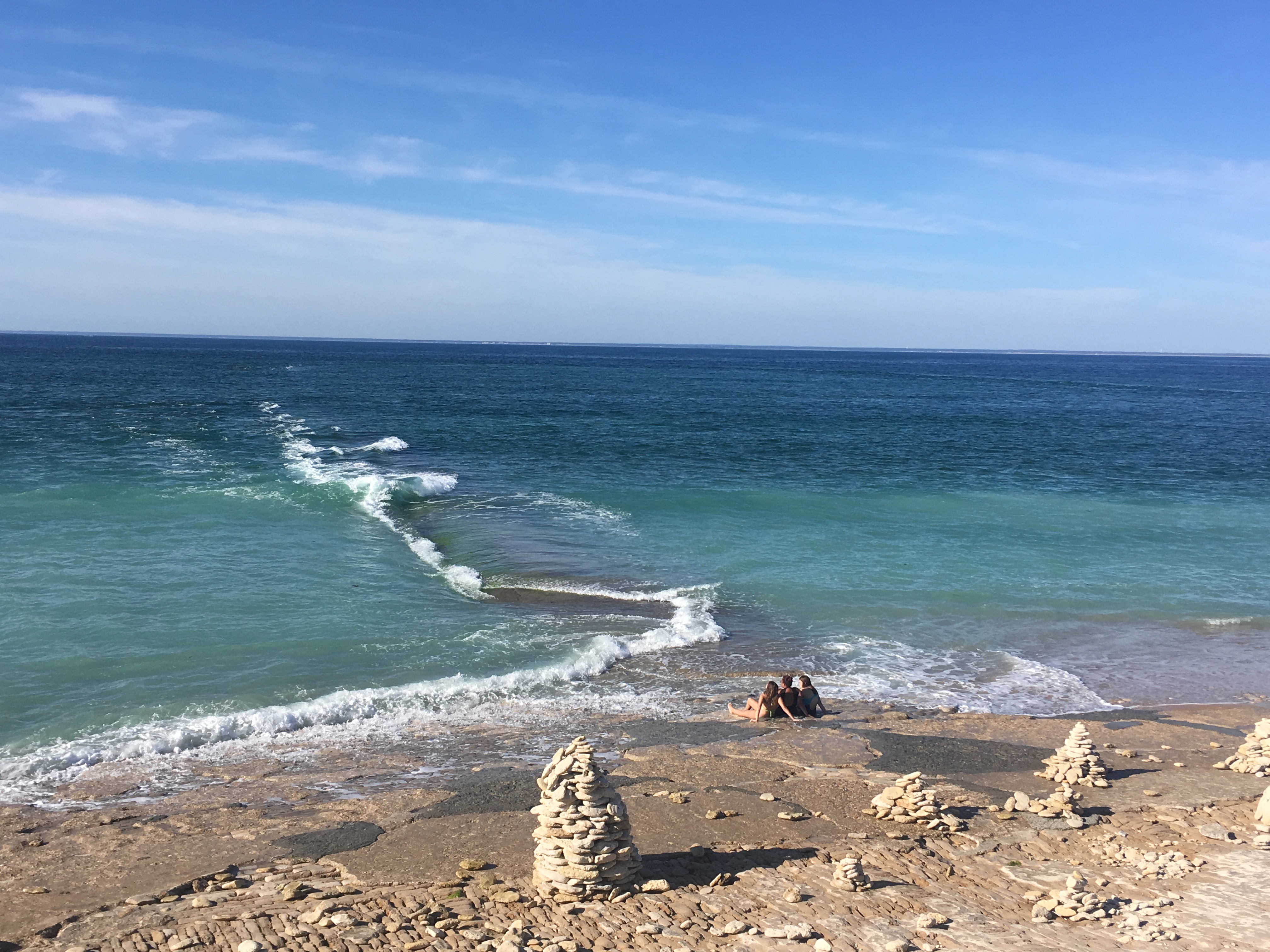 Certainly worth the trip if you are in the island. There are a few restaurants near the lighthouse, friendly and reasonable priced. Ile de Re is probably the most friendly place in France I've been to.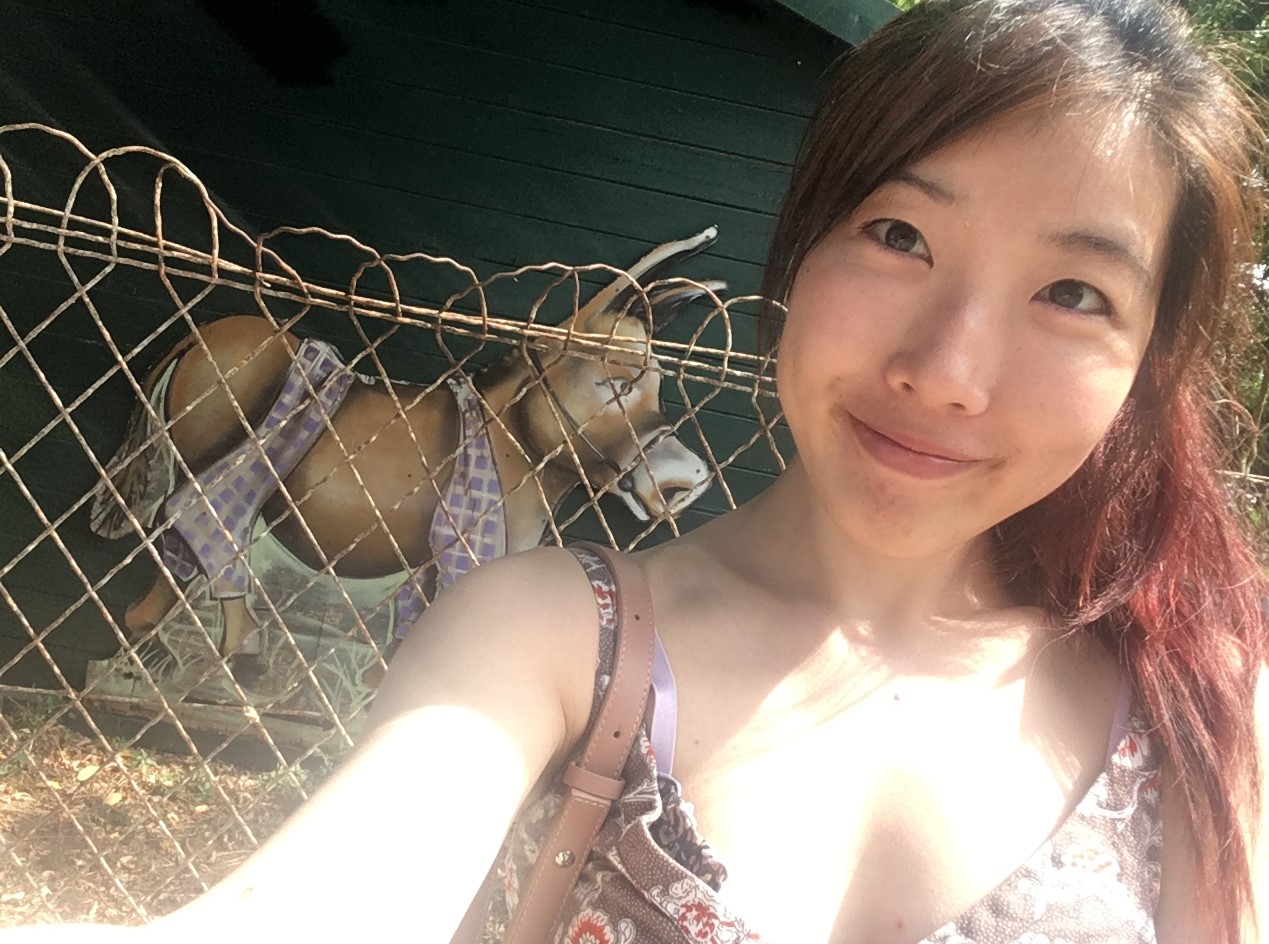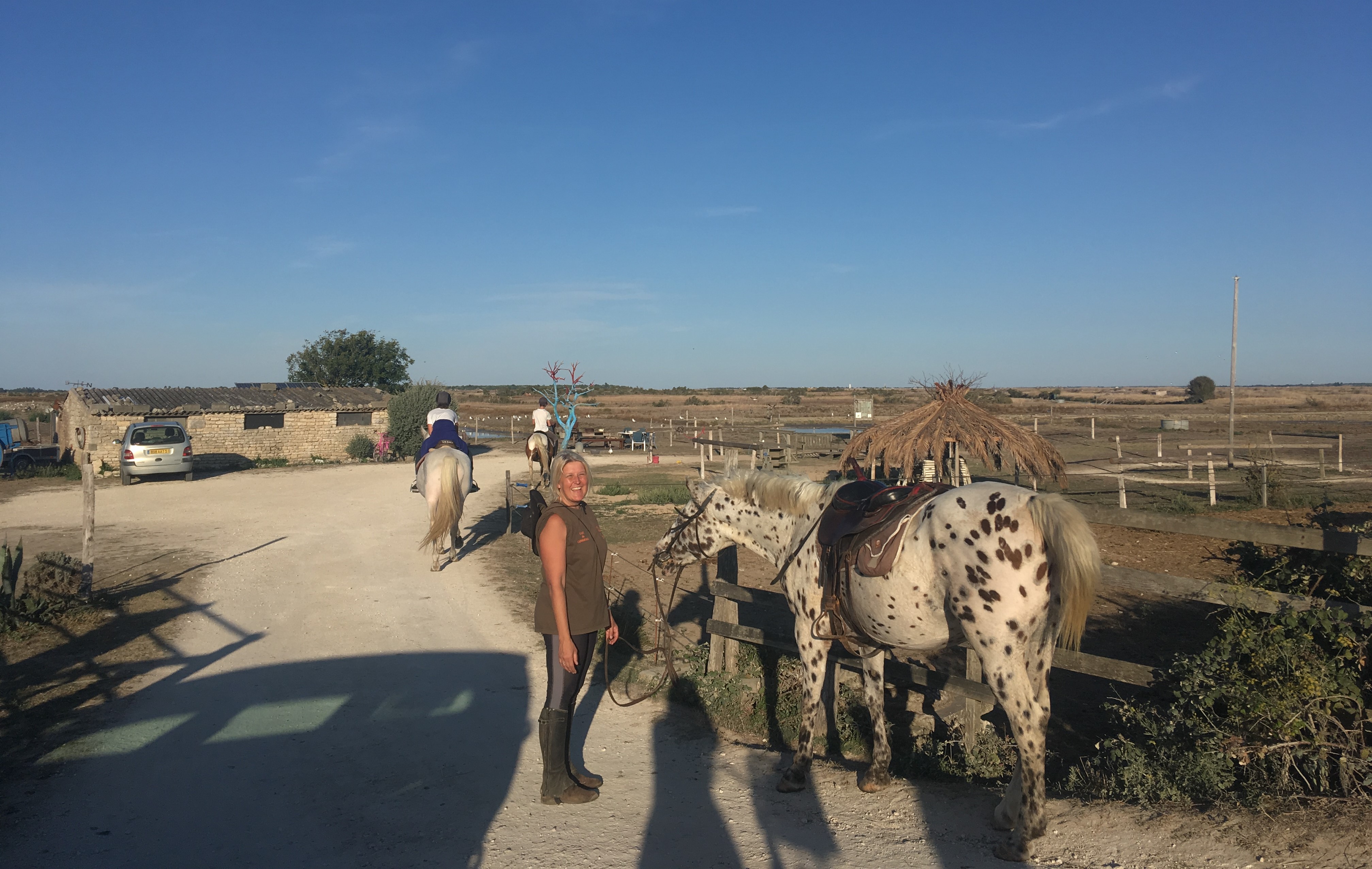 Normally you should be able to see donkeys in pajama around the island, but I cycled everywhere and have seen none ? only saw some horses.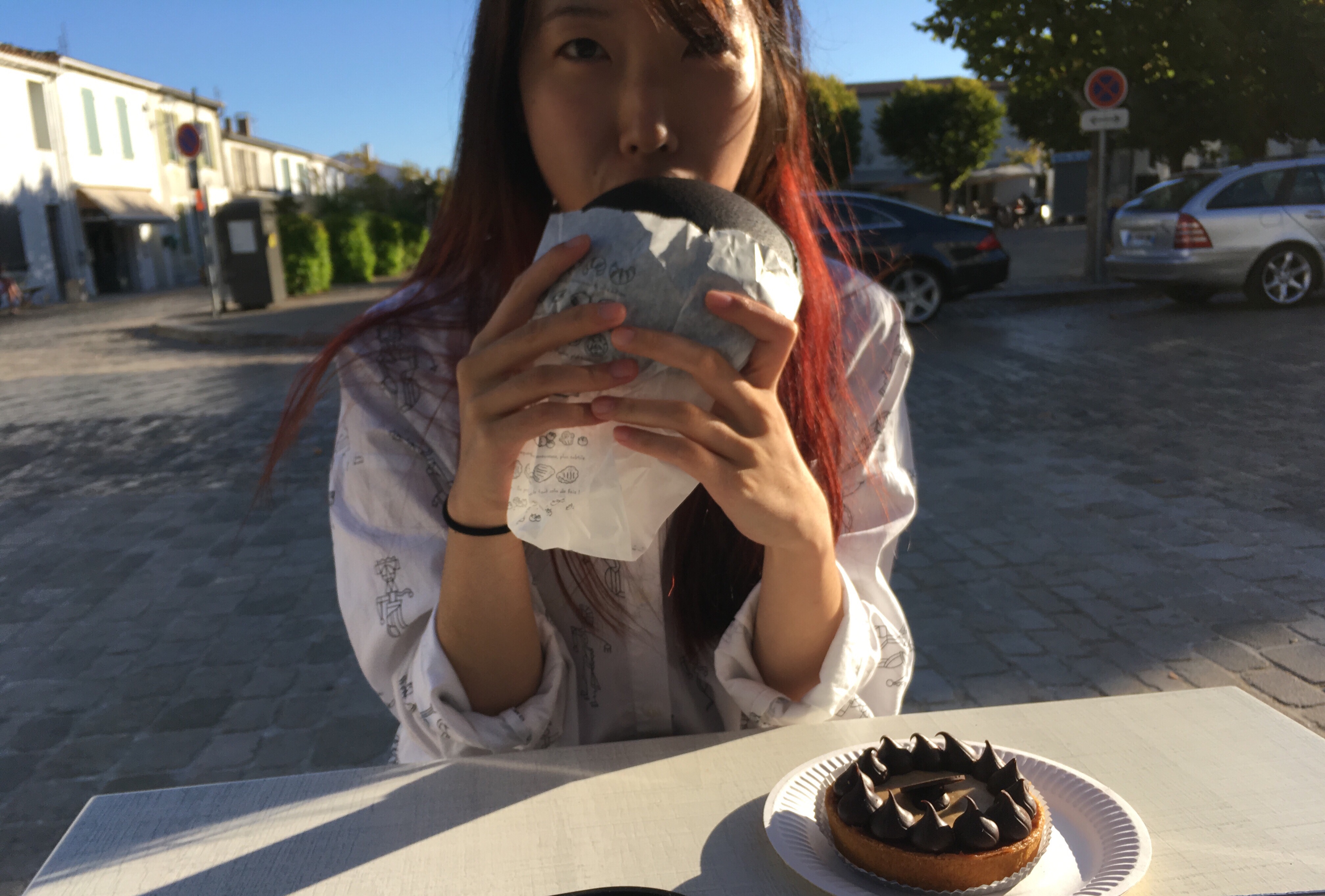 End of the blog.