Greetings from the sunny Balkan Peninsula! Today I got up early to catch my flight to Podgorica from Charleroi Airport. They call it Brussels South, but it's definitely not Brussels any more, the shuttle bus from Brussels midi station to the airport took about one hour.
When I landed in Podgorica, it was so sunny and not as cold as Belgium. I feel I haven't had a proper sunny day for a while. Well it is not that hot but warm enough to just wear a trench coat, instead of the winter clothes.
Arrival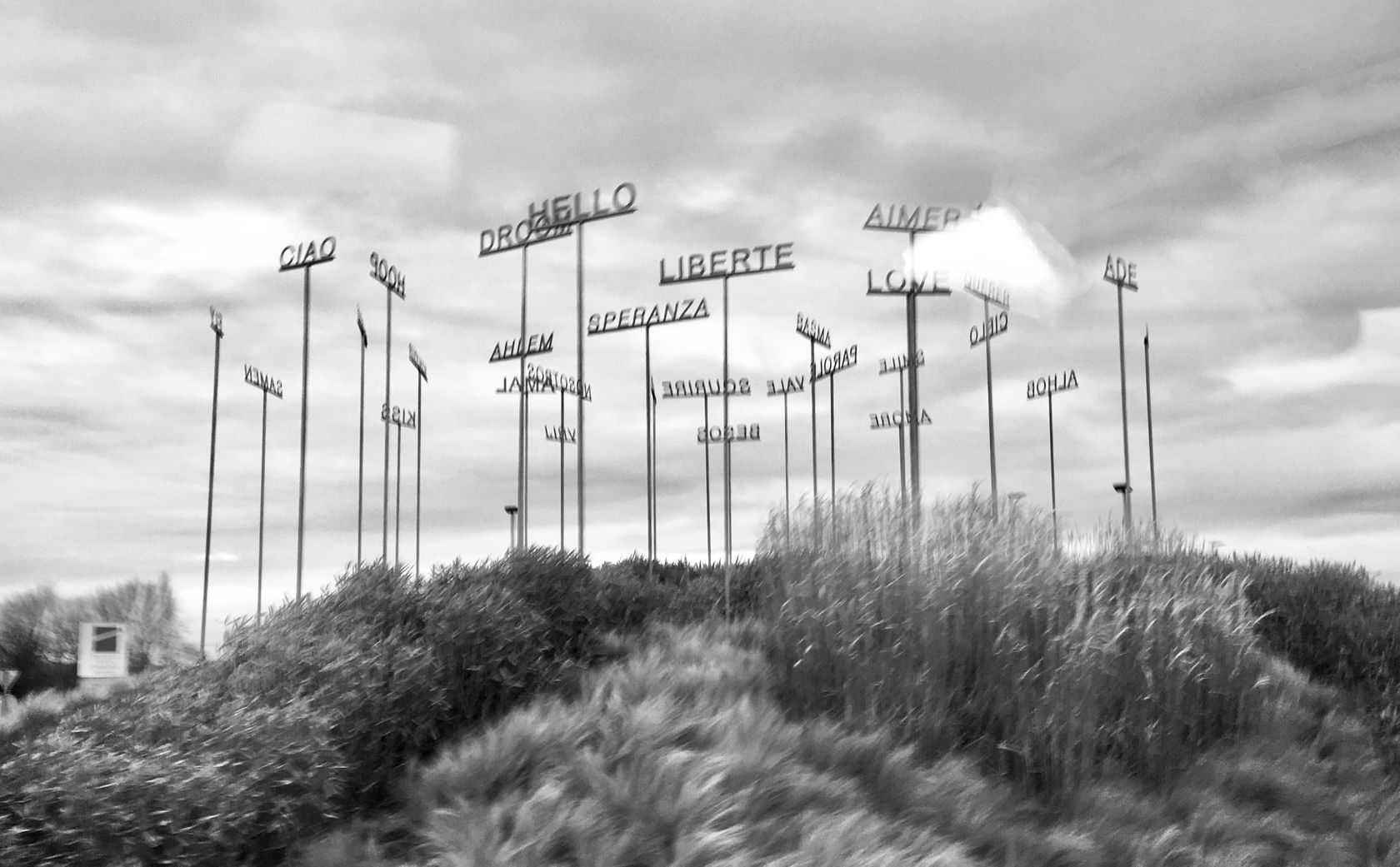 Cloudy Belgian sky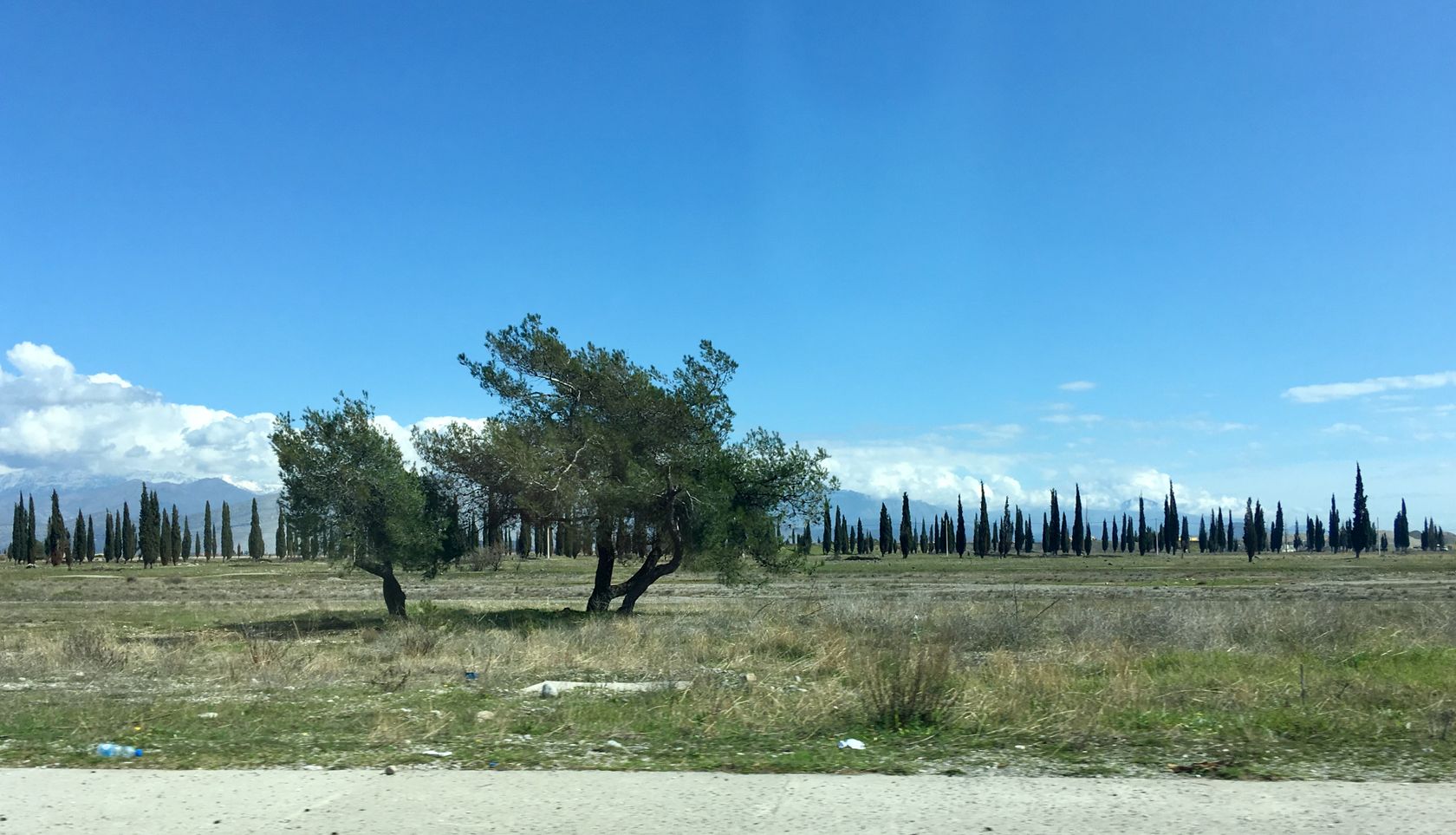 Sunny Podgorica
Podgorica isn't my destination, this time my first stop is Budva, the most touristic city in Montenegro. I first shared a taxi with a couple from Kotor. People from Montenegro are quite friendly, they saw me alone and told me I can join them. Afterwards I took a bus to Budva, the bus wasn't as frequent as I thought, I have to wait for 1 hour, but it doesn't matter, I found a little restaurant to have a coffee and lunch.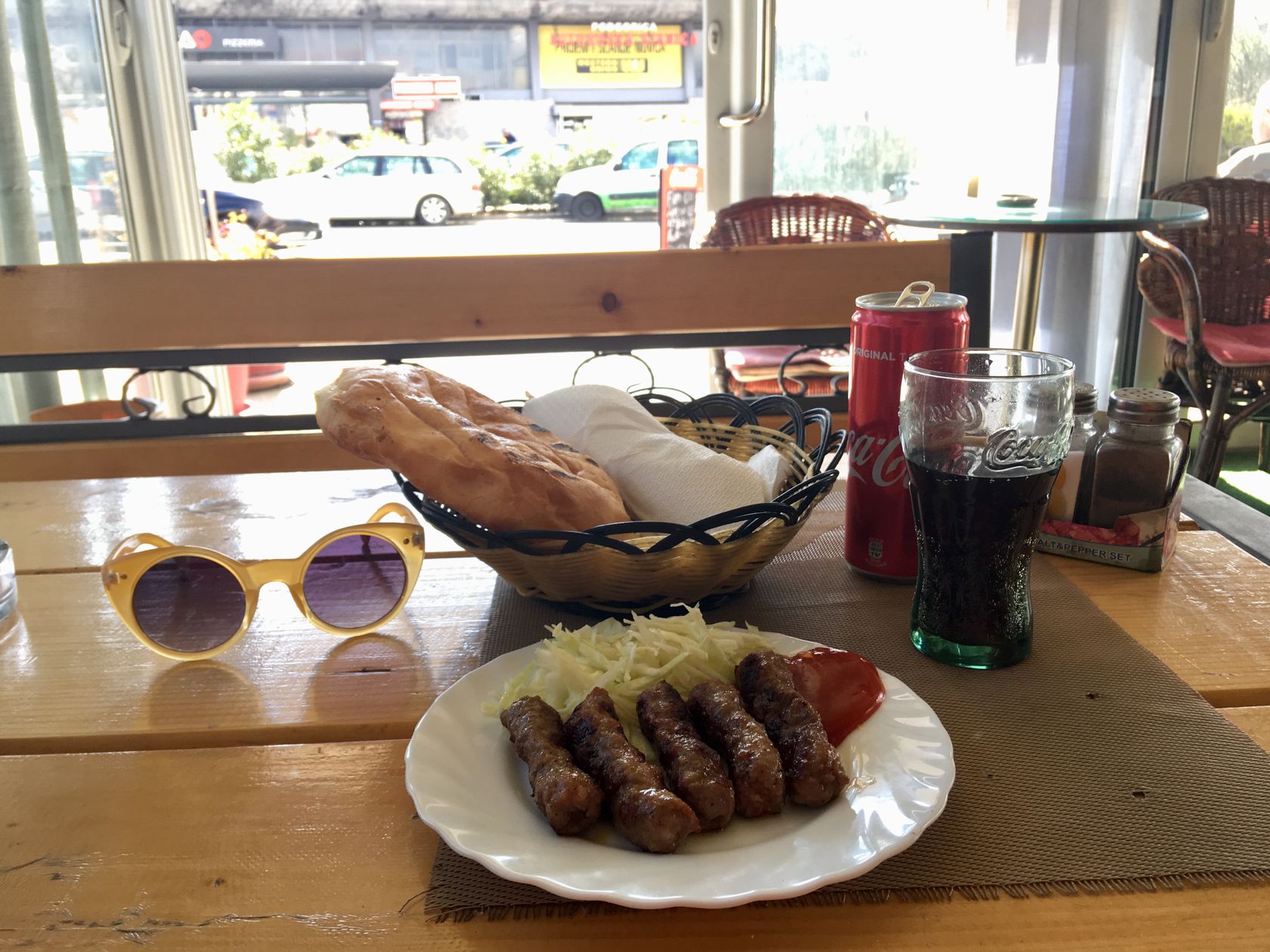 Balkan's signiture snack, cevapi, you know immediately where you are now.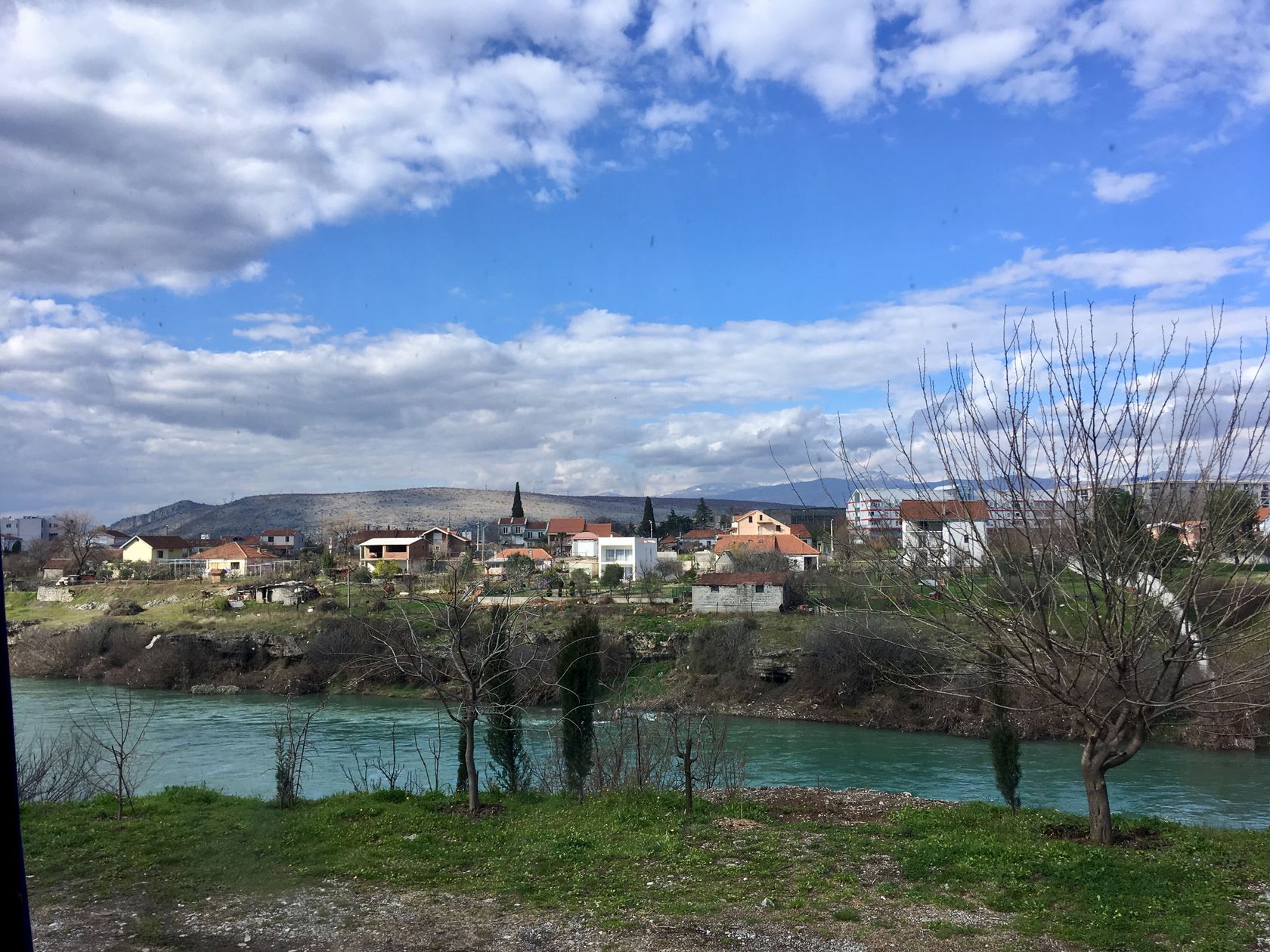 Montenegro is a very picturesque country, a quite popular summer holiday destination for many Europeans.
Two and half years ago, I went to Kotor for a holiday. The Balkan summer was scorching, I remember it was almost 40 degrees, and Kotor's old town was full of tourists.
This afternoon when I arrived in budva after aroubd 1.5 hours bus ride, I noticed that Budva was so calm and quite this time of the year. The sea was lovely, I was right on time to admire the sunset with a beer 🙂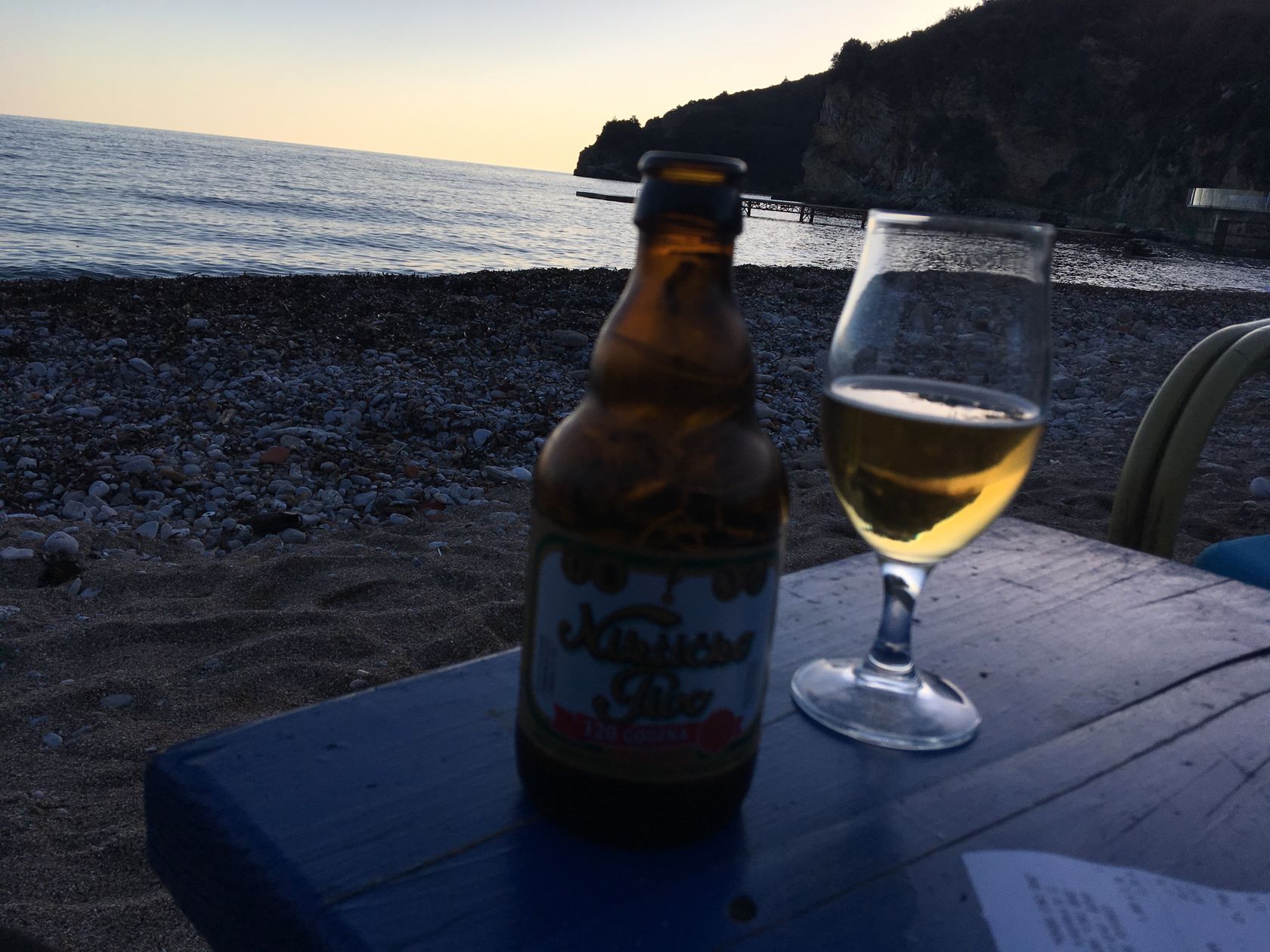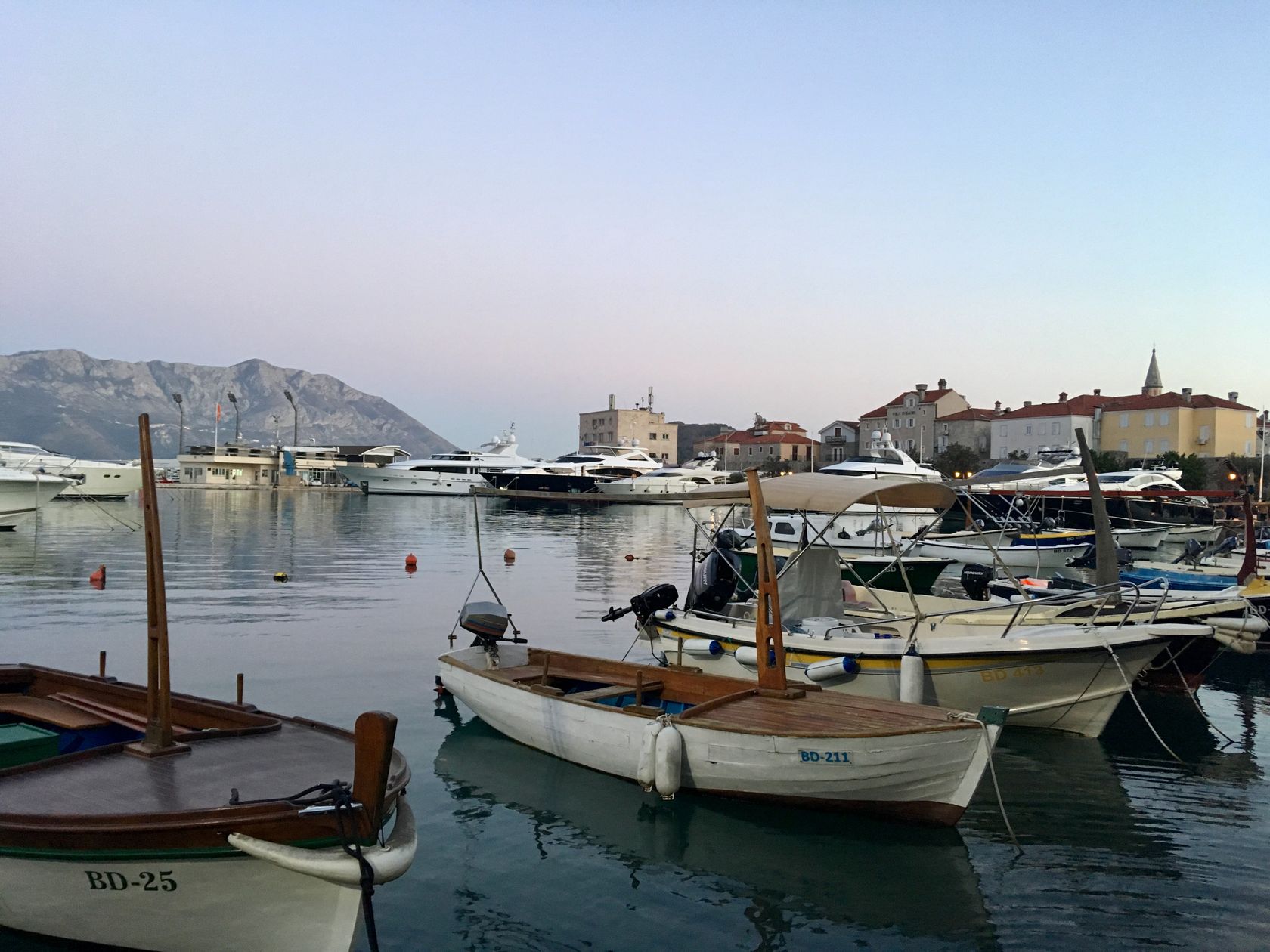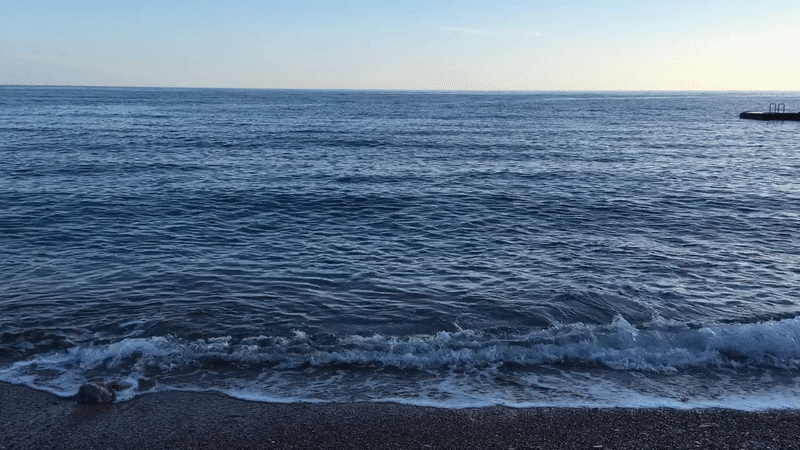 I was a bit tired to look for restaurant close to the beach side, so I was just looking around inside the old town. Many small restaurants and bars are closed at low season, only a few souvenir shops are open, some parts of the old town even shut down the street lights. Luckily I was able to find a pizza/pasta place for dinner, their seafood pasta wasn't bad at all.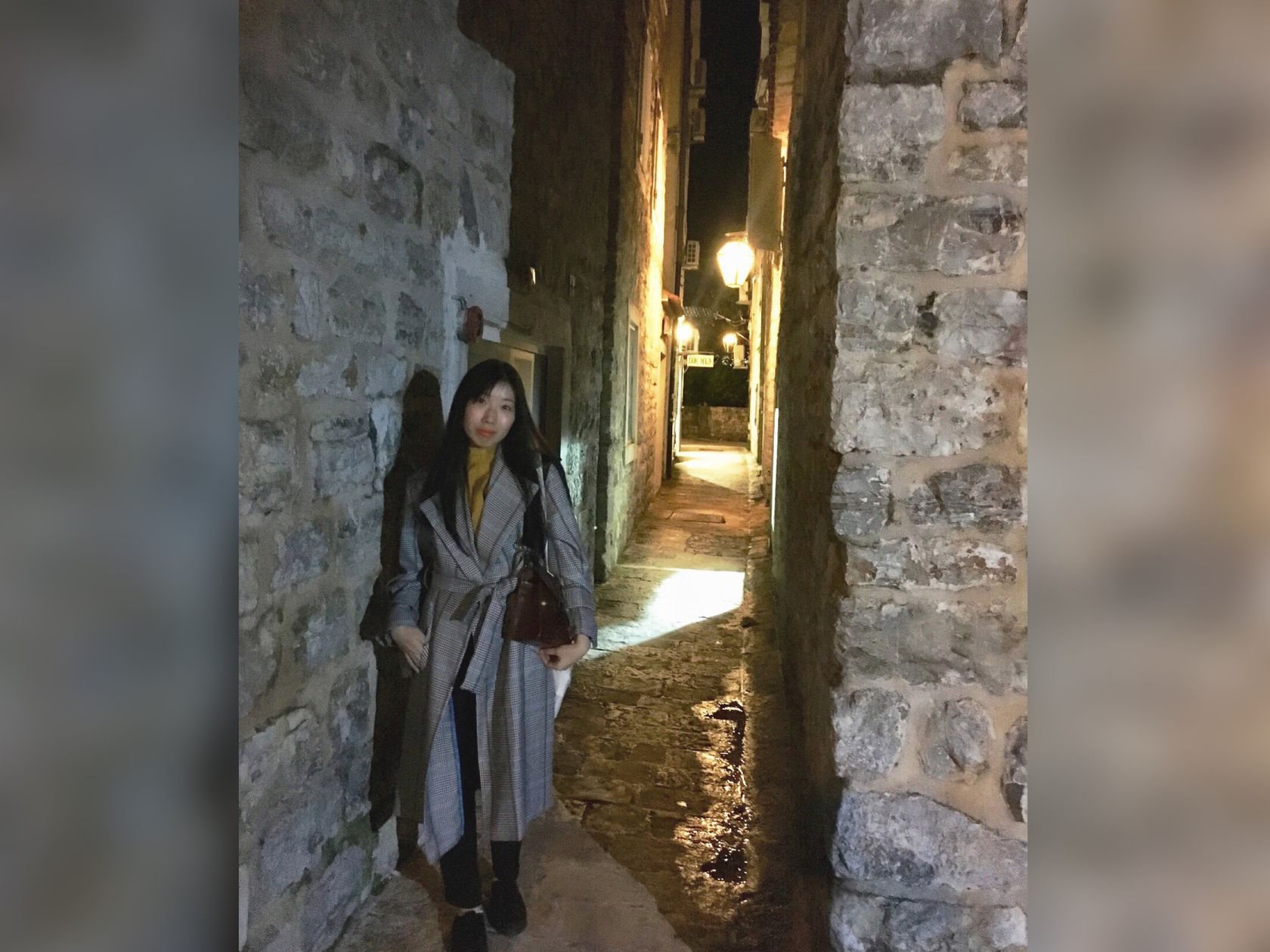 Budva old town by night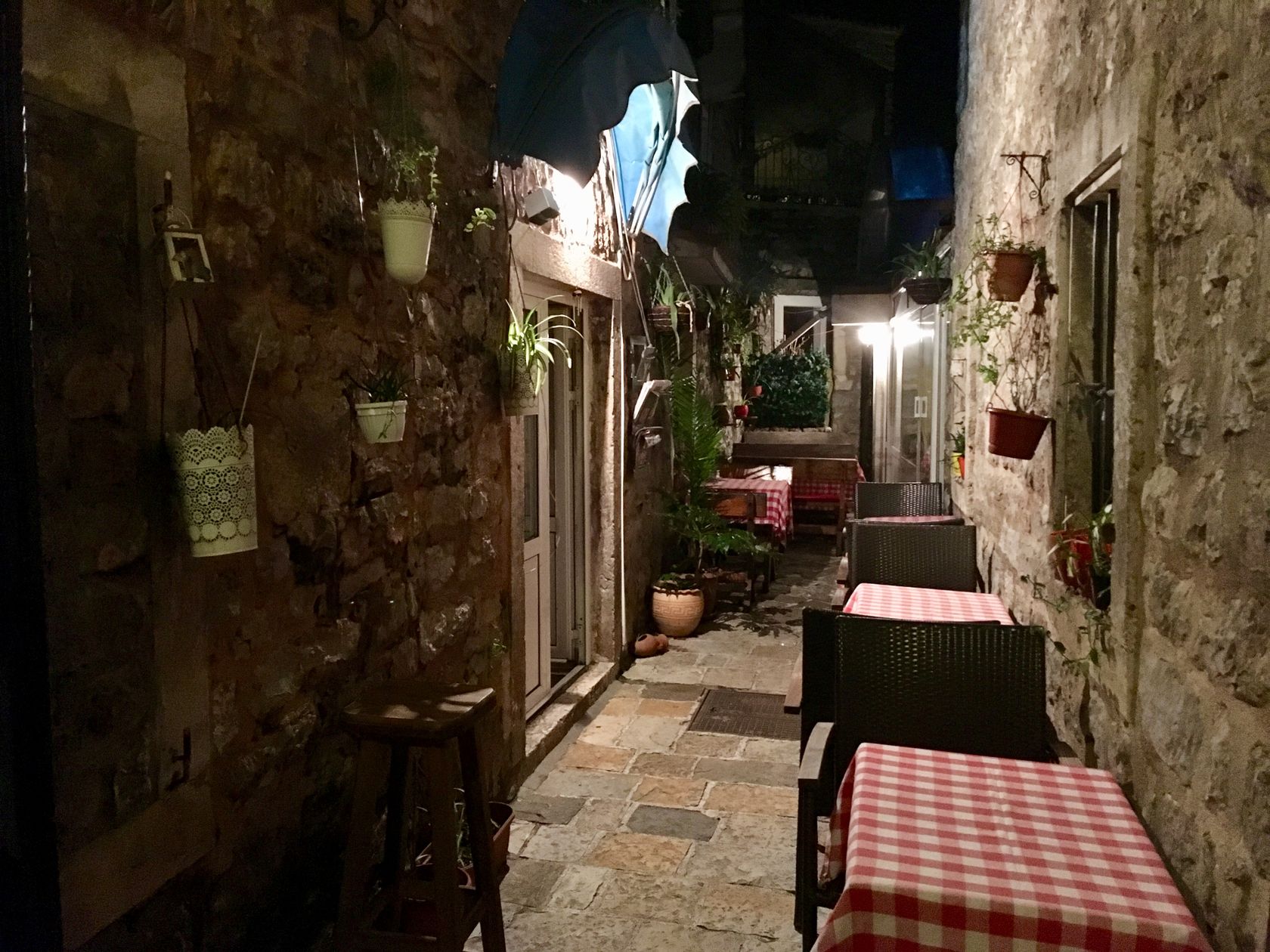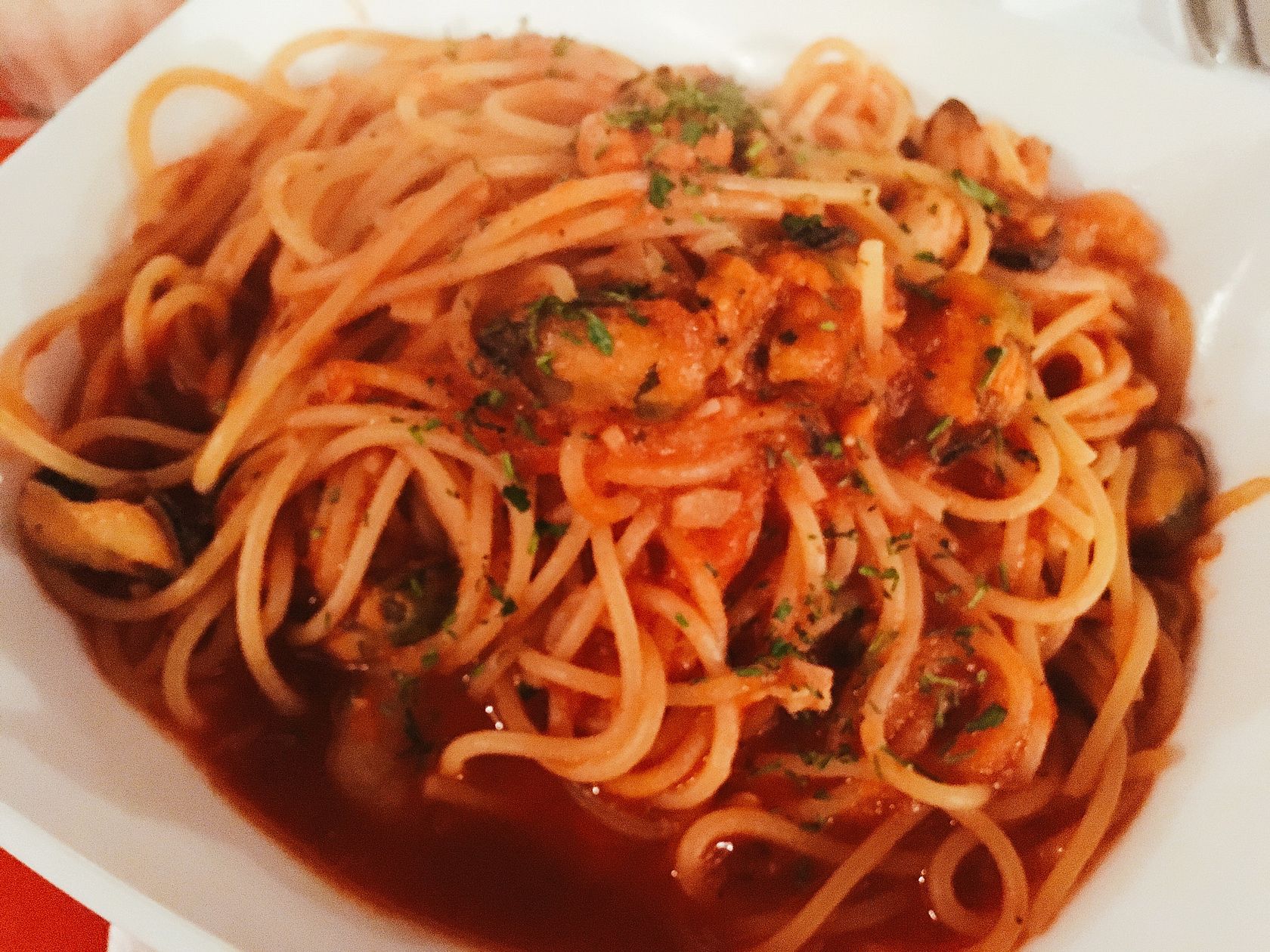 My dinner
Mogren Beach
After a busy day, I decided to relax a bit today. My day started with a breathtaking view from the balcony of the airbnb where I'm staying. Budva old town is featured with red brick rooftops, together with the endless blue color of the Adriatic coastline.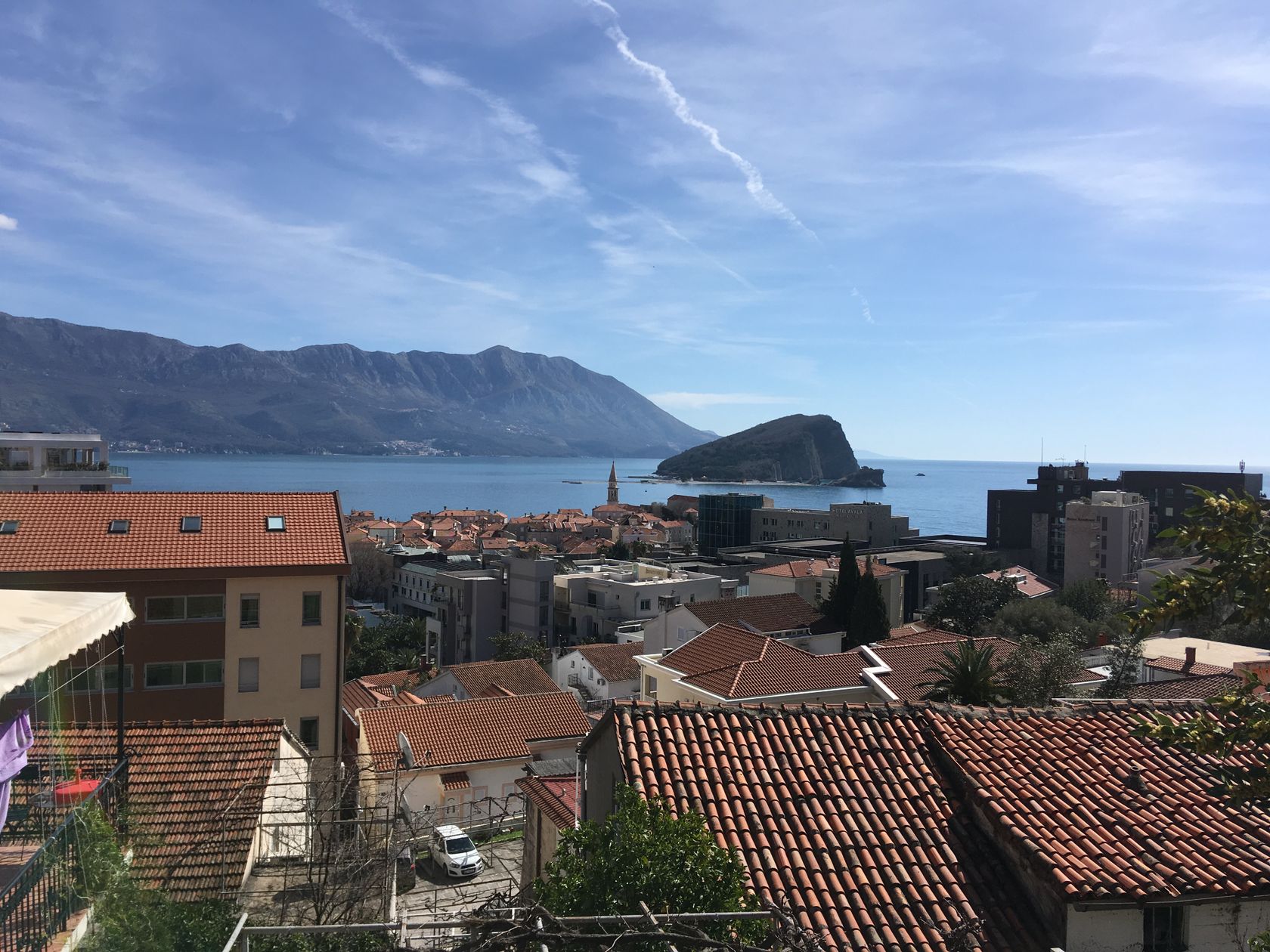 Yesterday I already noticed that there weren't that many tourists at this time of the year. I tried to go to the Mogren beach in the morning, but the road to get there was locked. While I was considering going back disappointed, there was this Montenegro guy coming, with his dog. "Don't quit haha" then he quickly jumped over the locked door, carrying his dog while doing so. Maybe it's the Montenegro way, I followed him...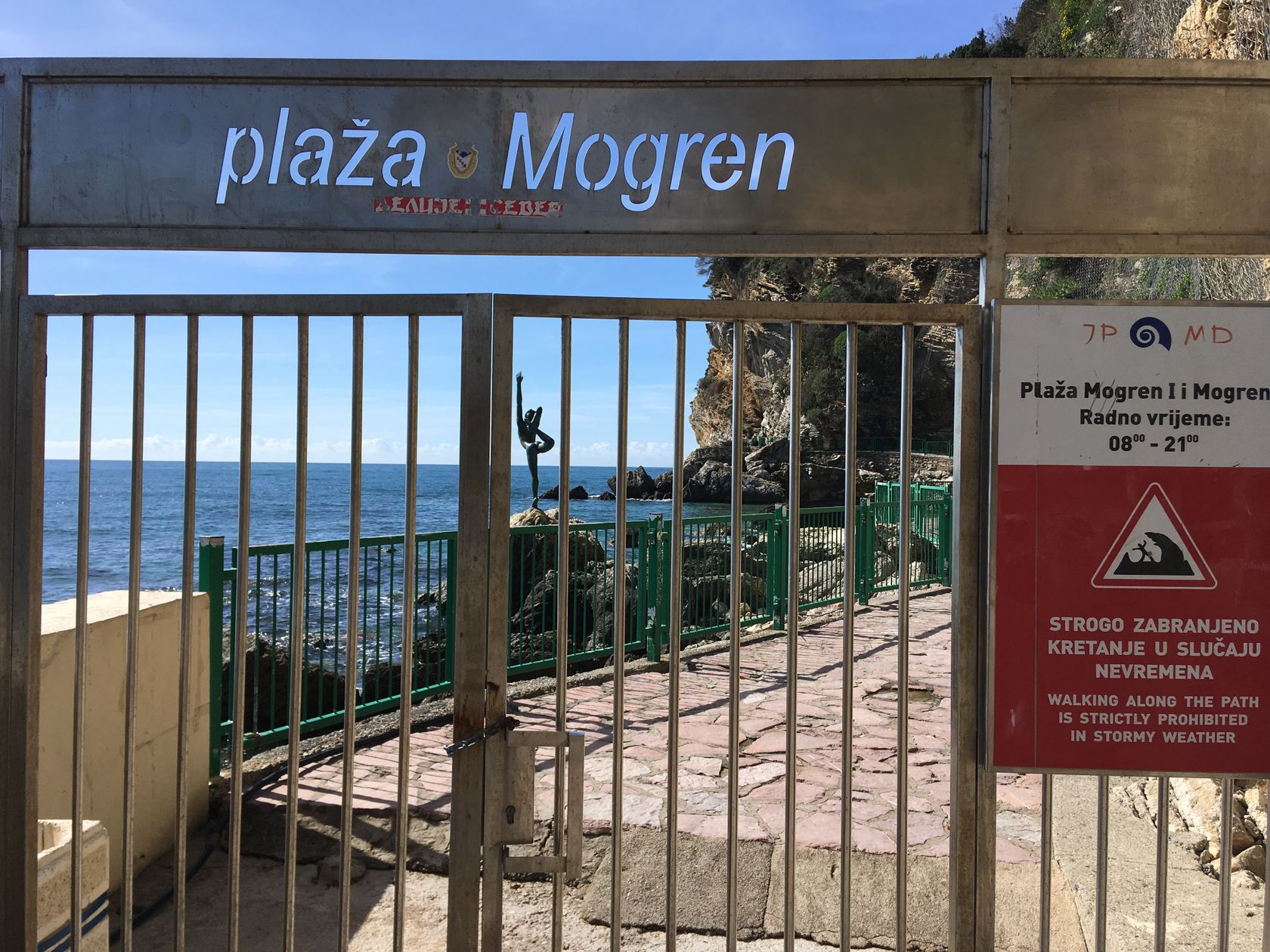 The locked doorway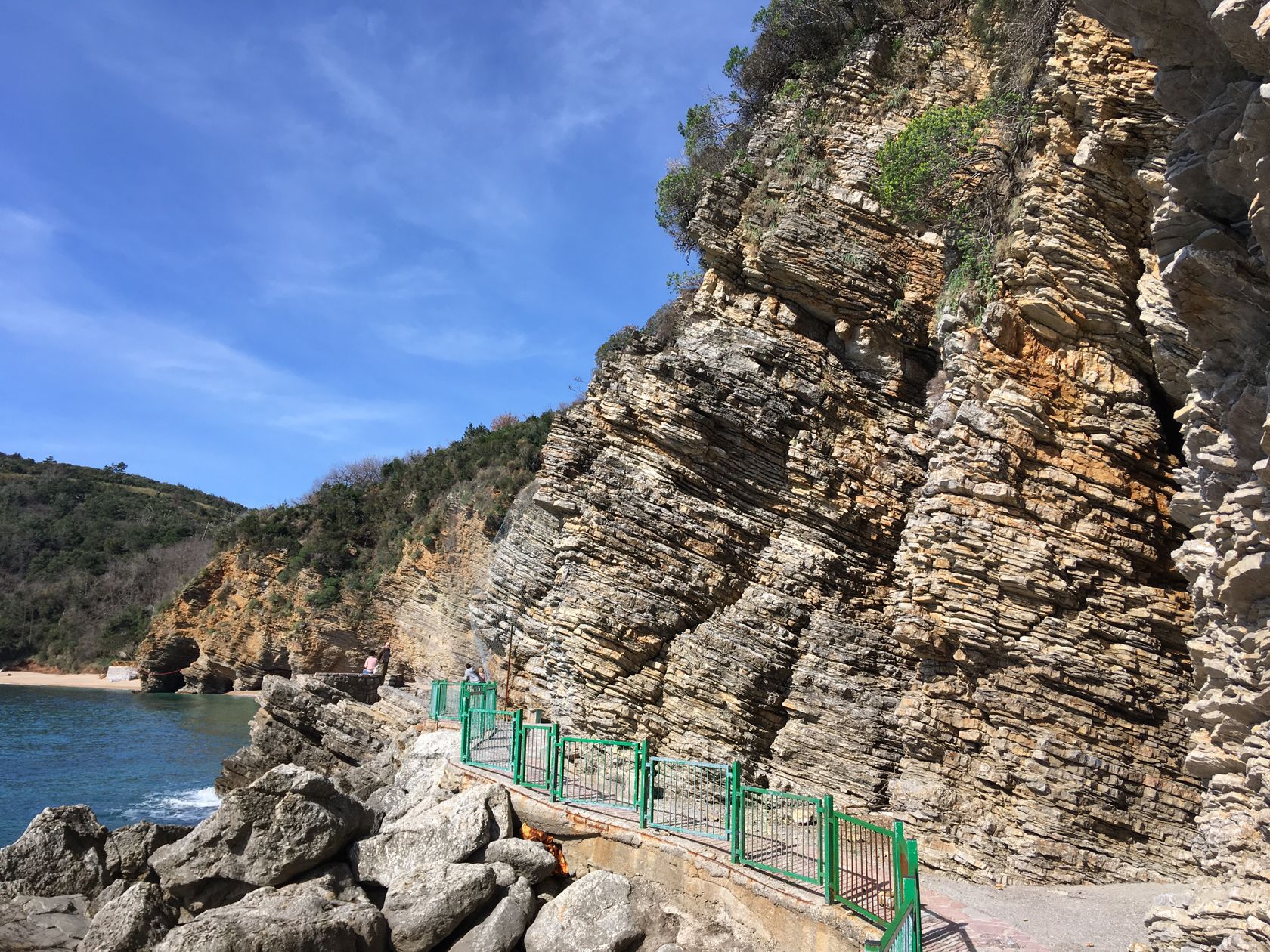 No worries, here we climb over.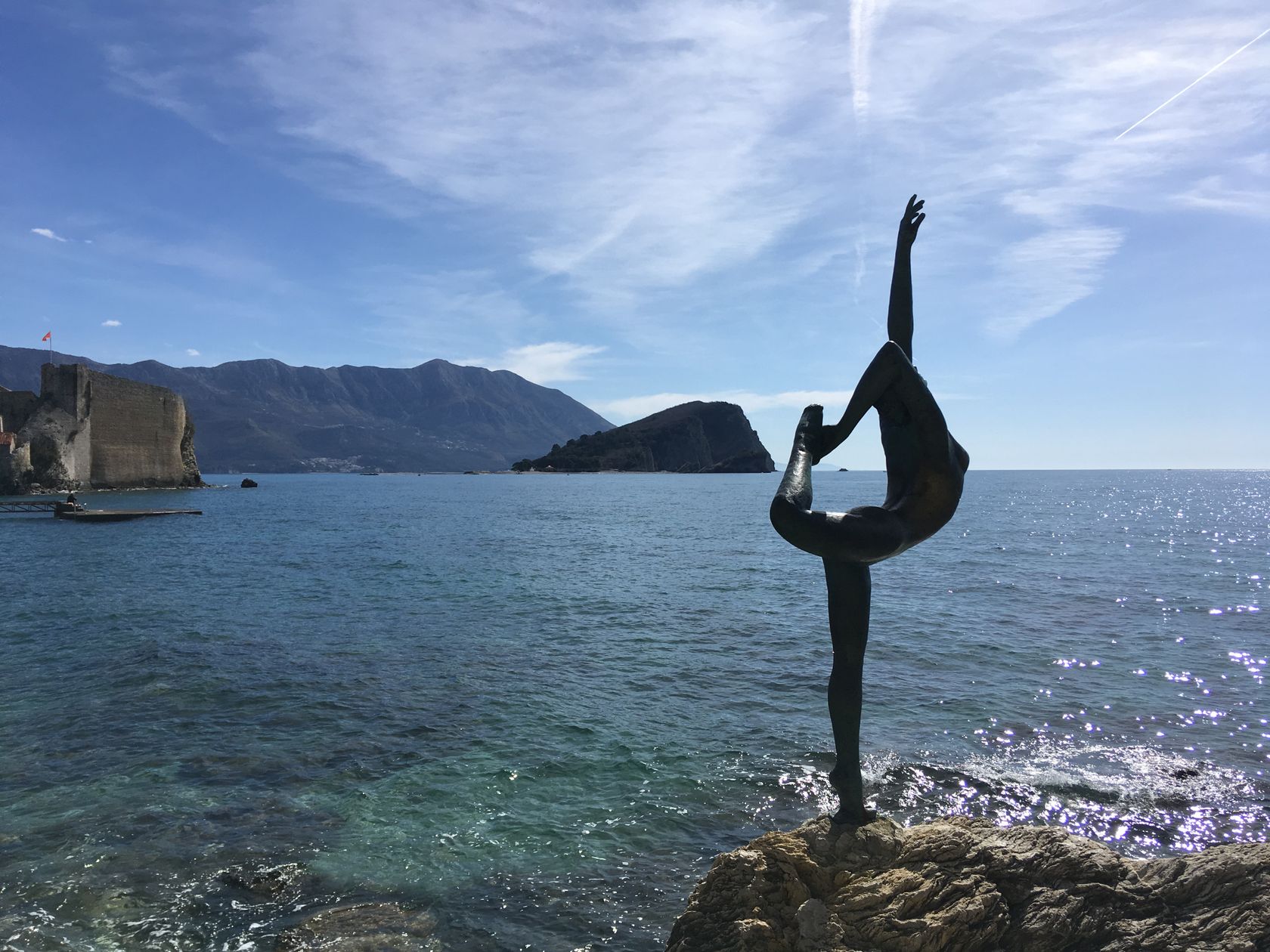 Little Ballerina statue along the way
The walk to Mogren beach was underneath the rocks. There's no one but a few cats hanging around at the beach, but is looks so nice, I can imagine how full it will get in the summer.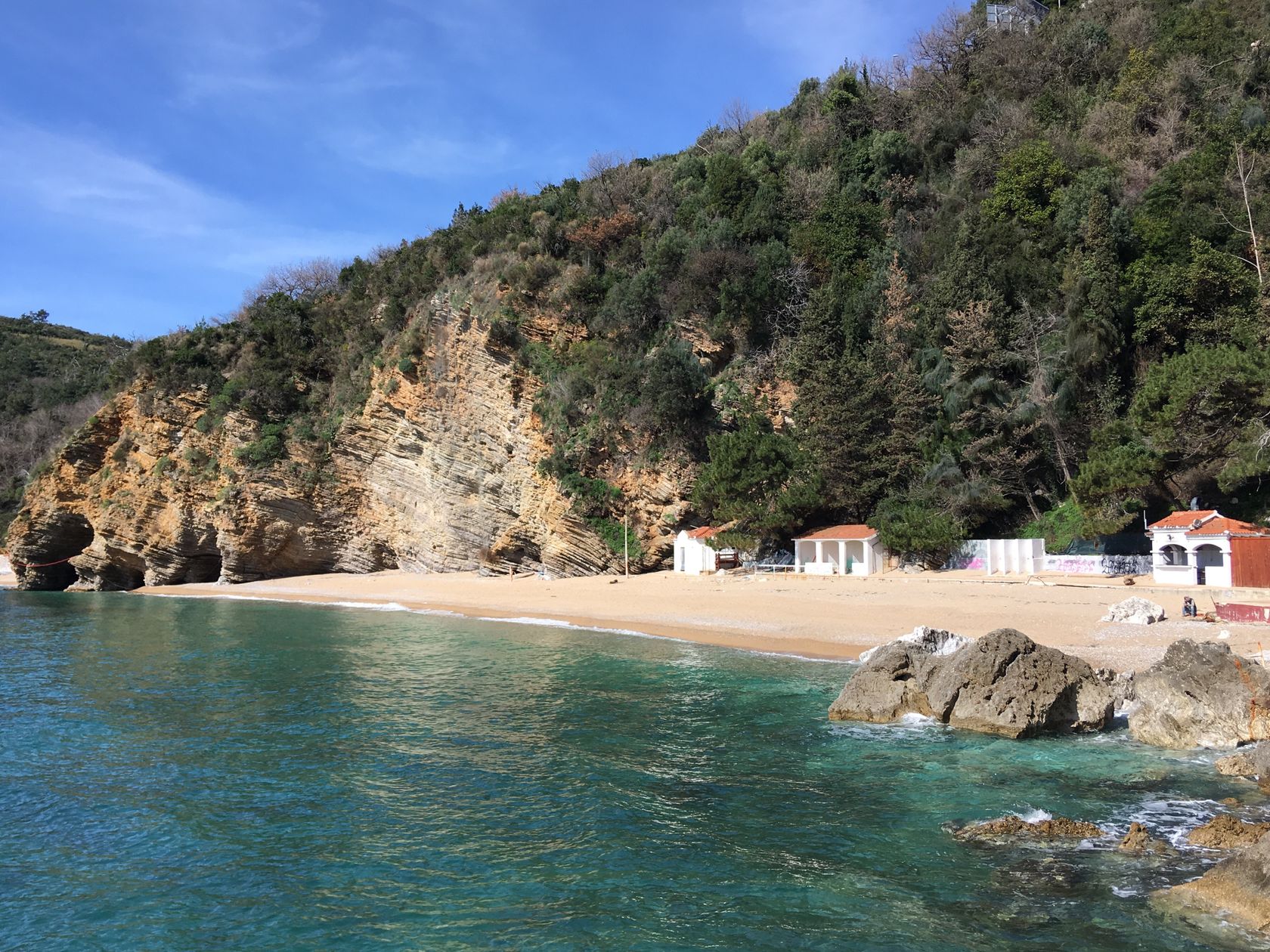 The empty Mogren beach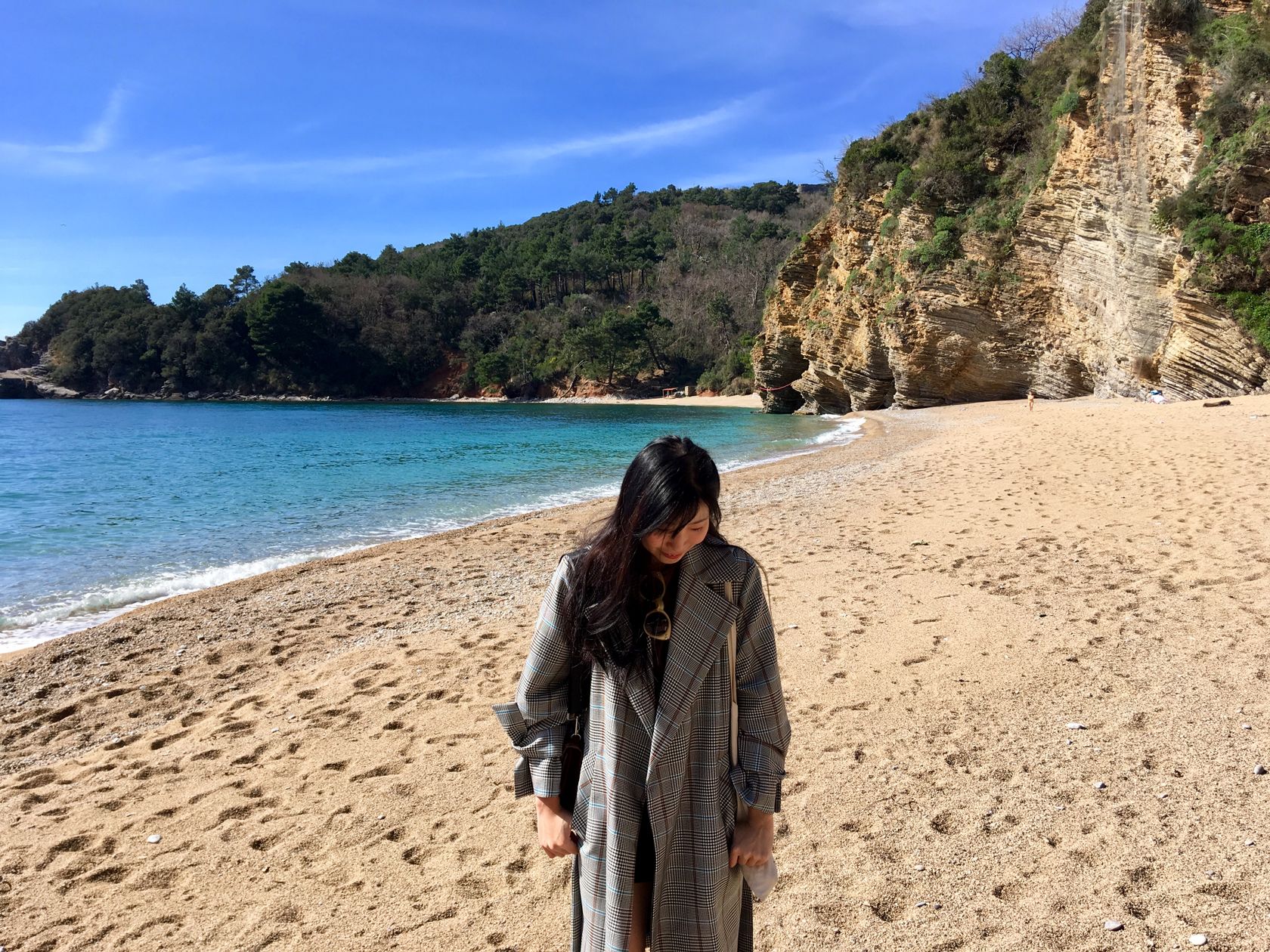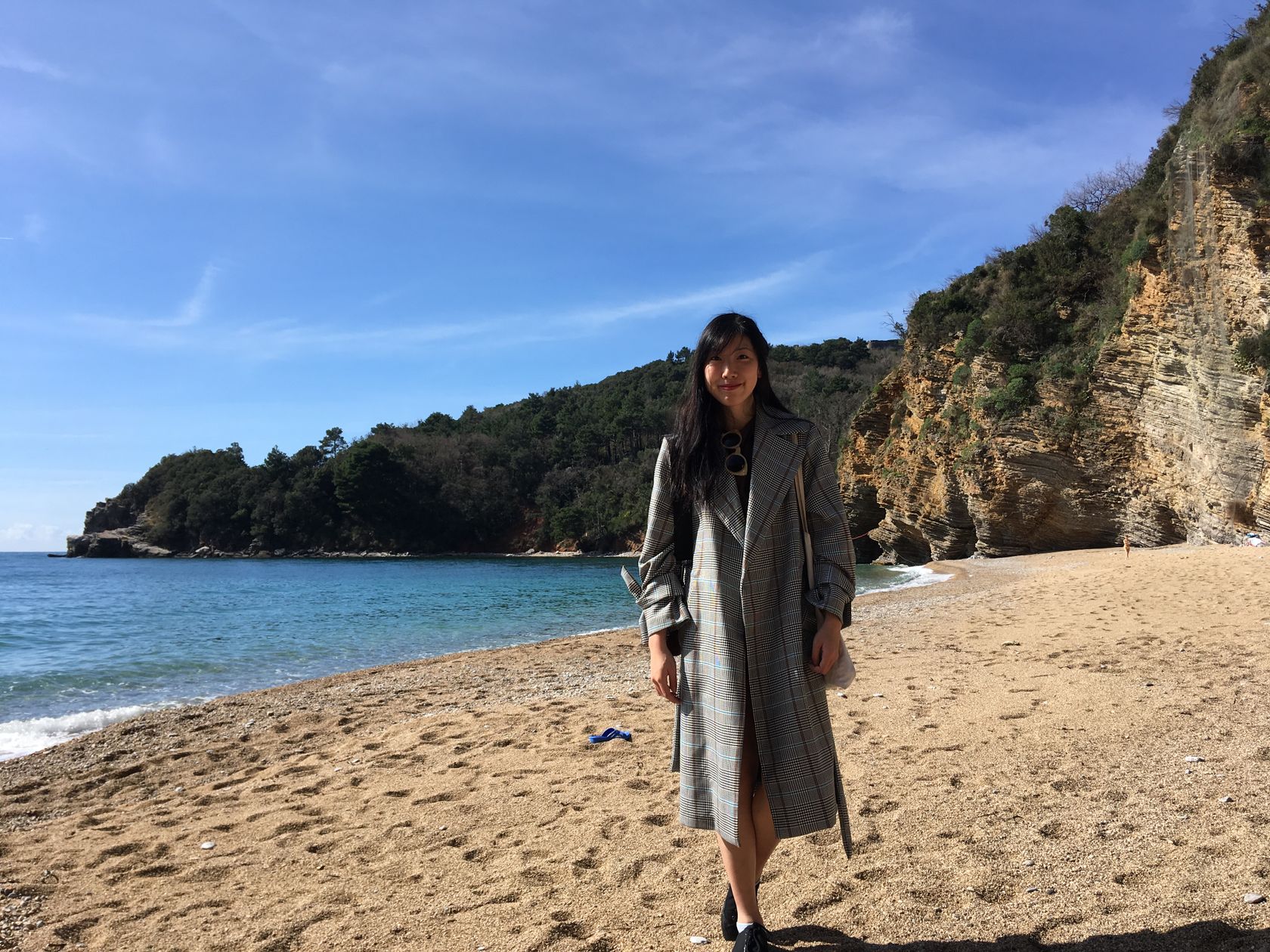 Budva Old Town
After the beach, I went to a random café in the pedestrian street, parallel to Budva's main street. There was also almost nobody, except some local dudes hanging out here drinking some beers.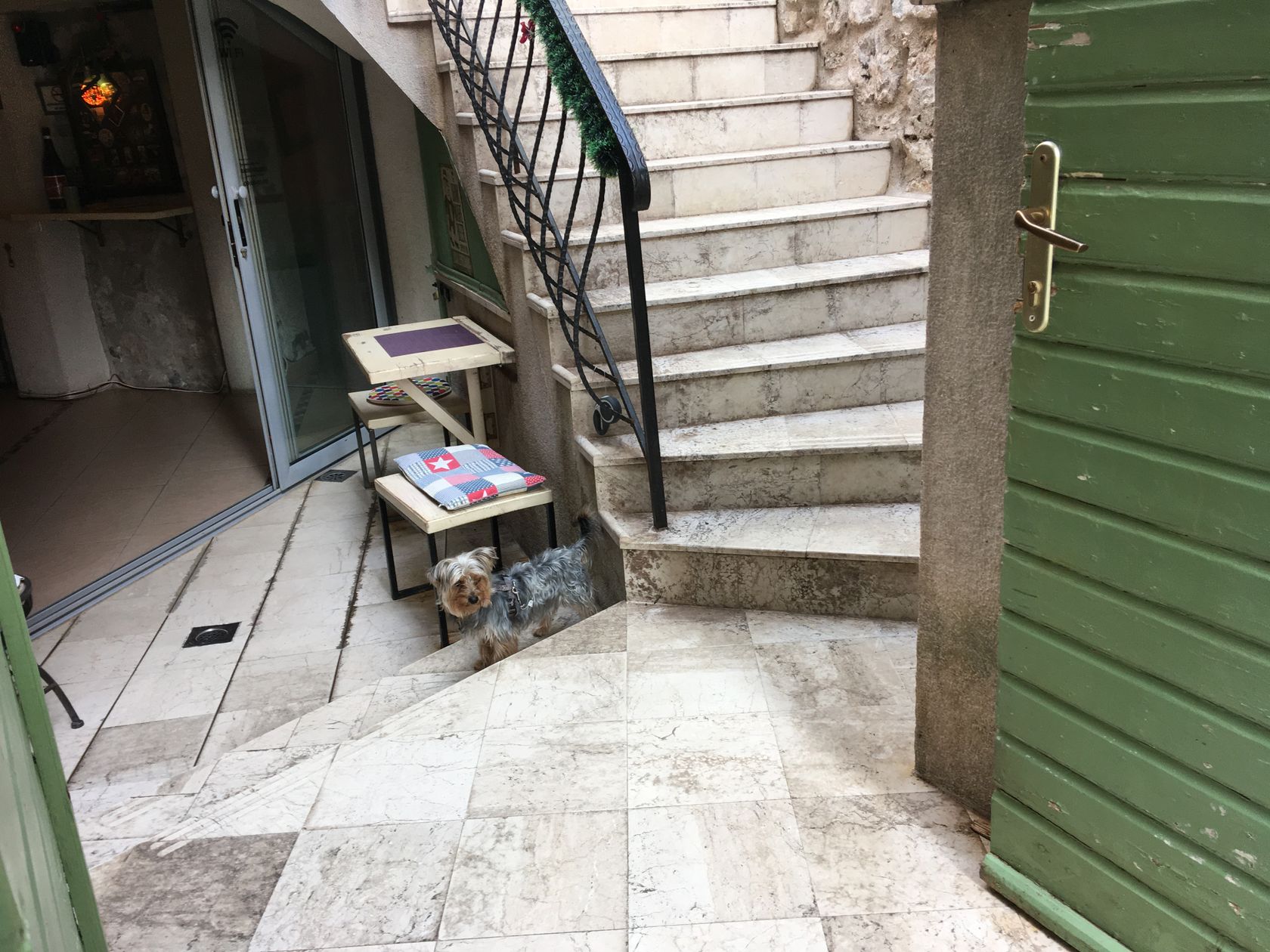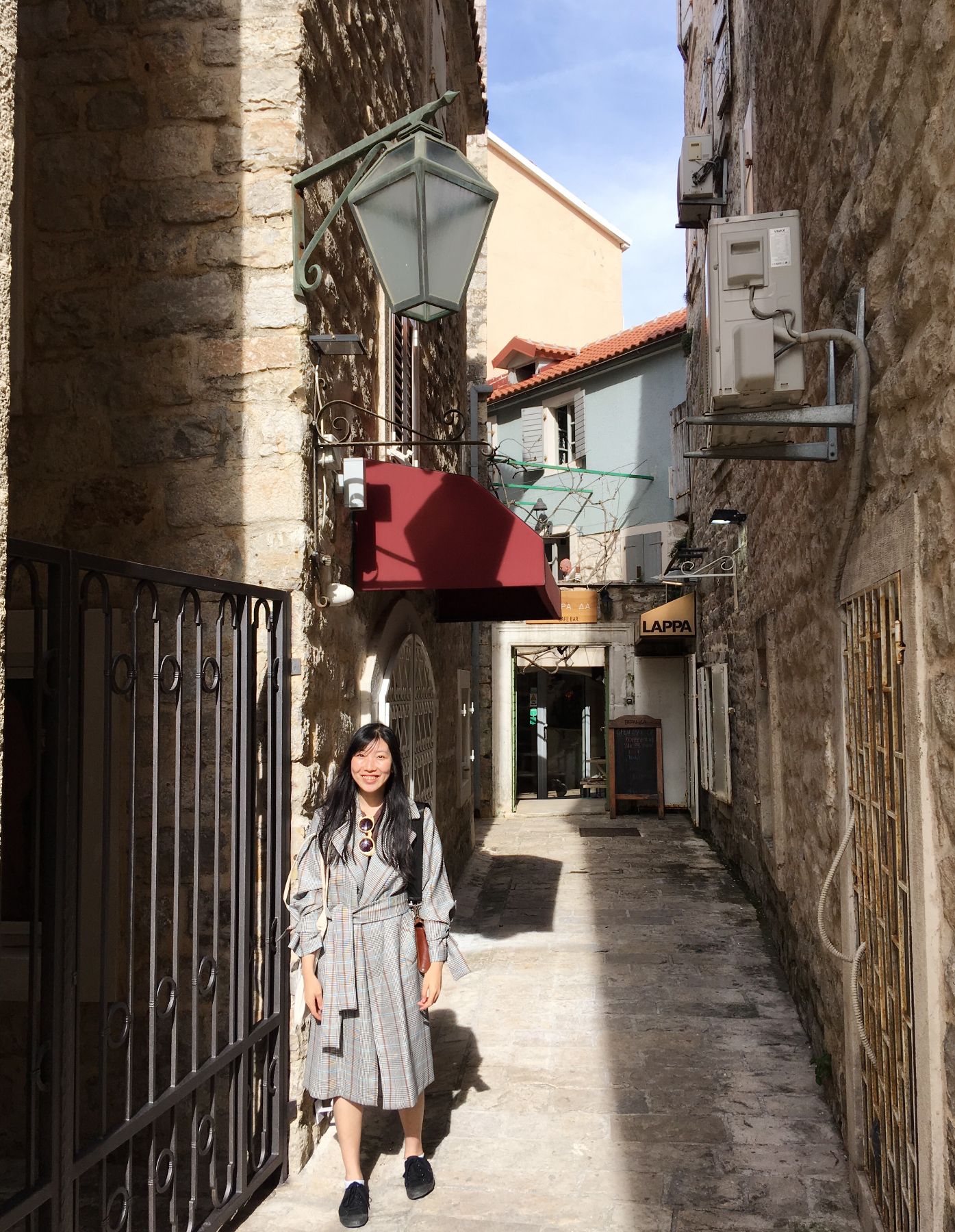 Walking around in Budva old town, trying to capture some random pictures.
« No photos! » suddenly someone yells at me, I tried to figure out what is the problem, then the guy laughed and said it was a joke. I noticed he runs a café, probably bored during the low season, thus he scares some tourists. His café looked nice, why not getting a cup of coffee then? Inside the café just some friends of the owner having a drink. I had some small talks with them, all friendly people.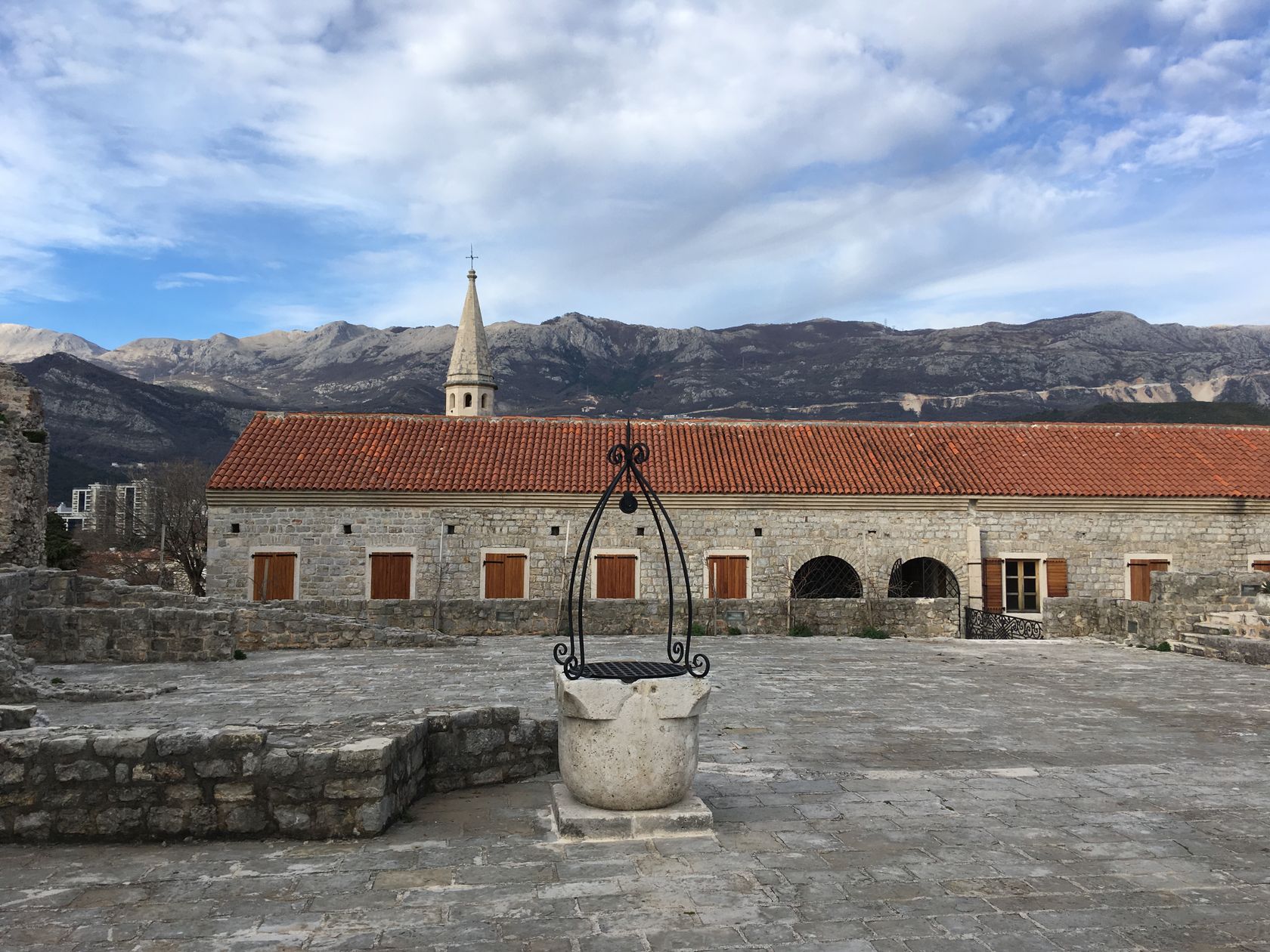 City wall of Budva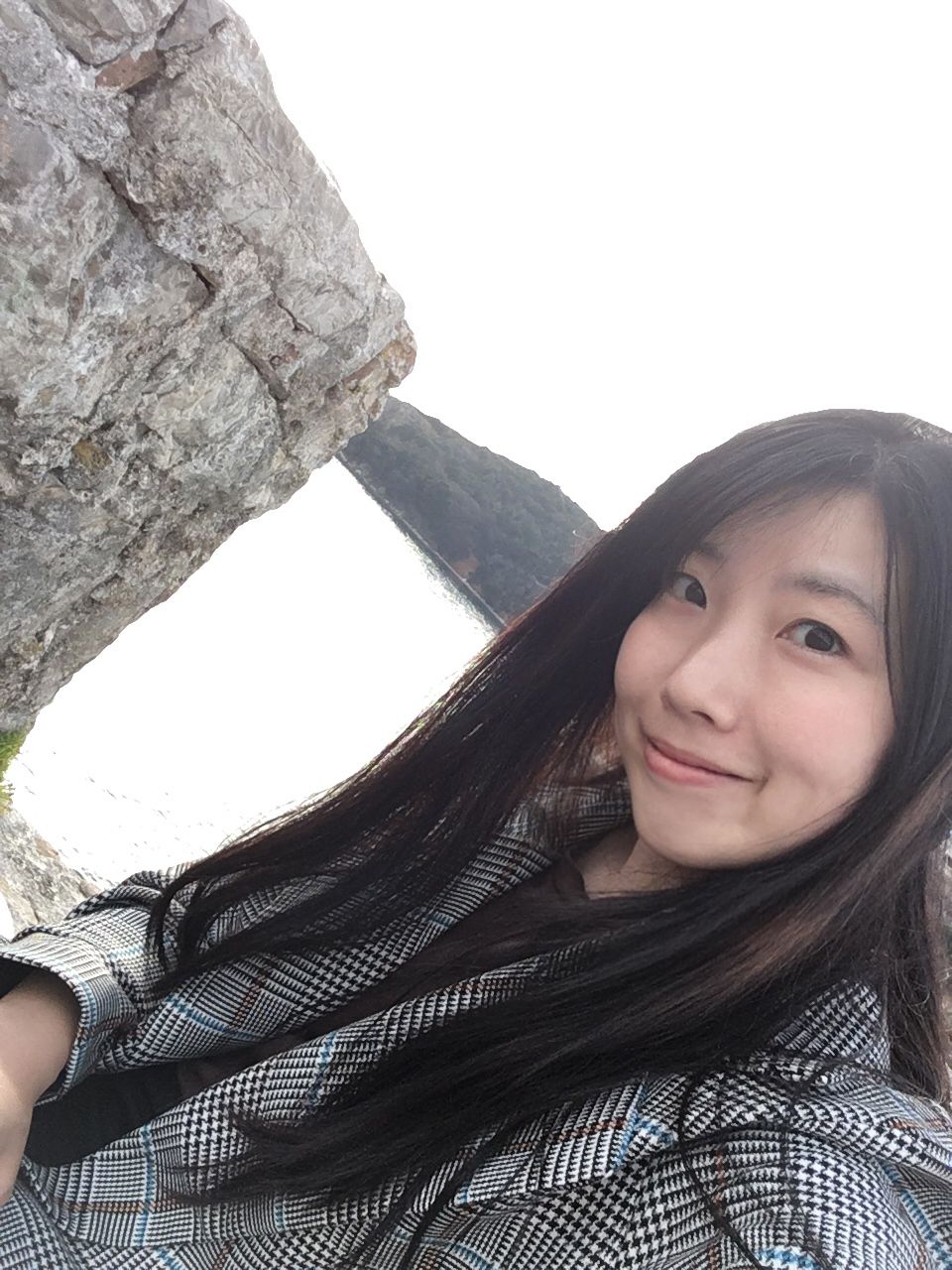 At sunset, I went on top of The city wall, where you get an amazing panorama view of the old Budva. It was stunning and the weather was perfect, I spent quite some time sitting on the wall, writing today's post, while admiring this view: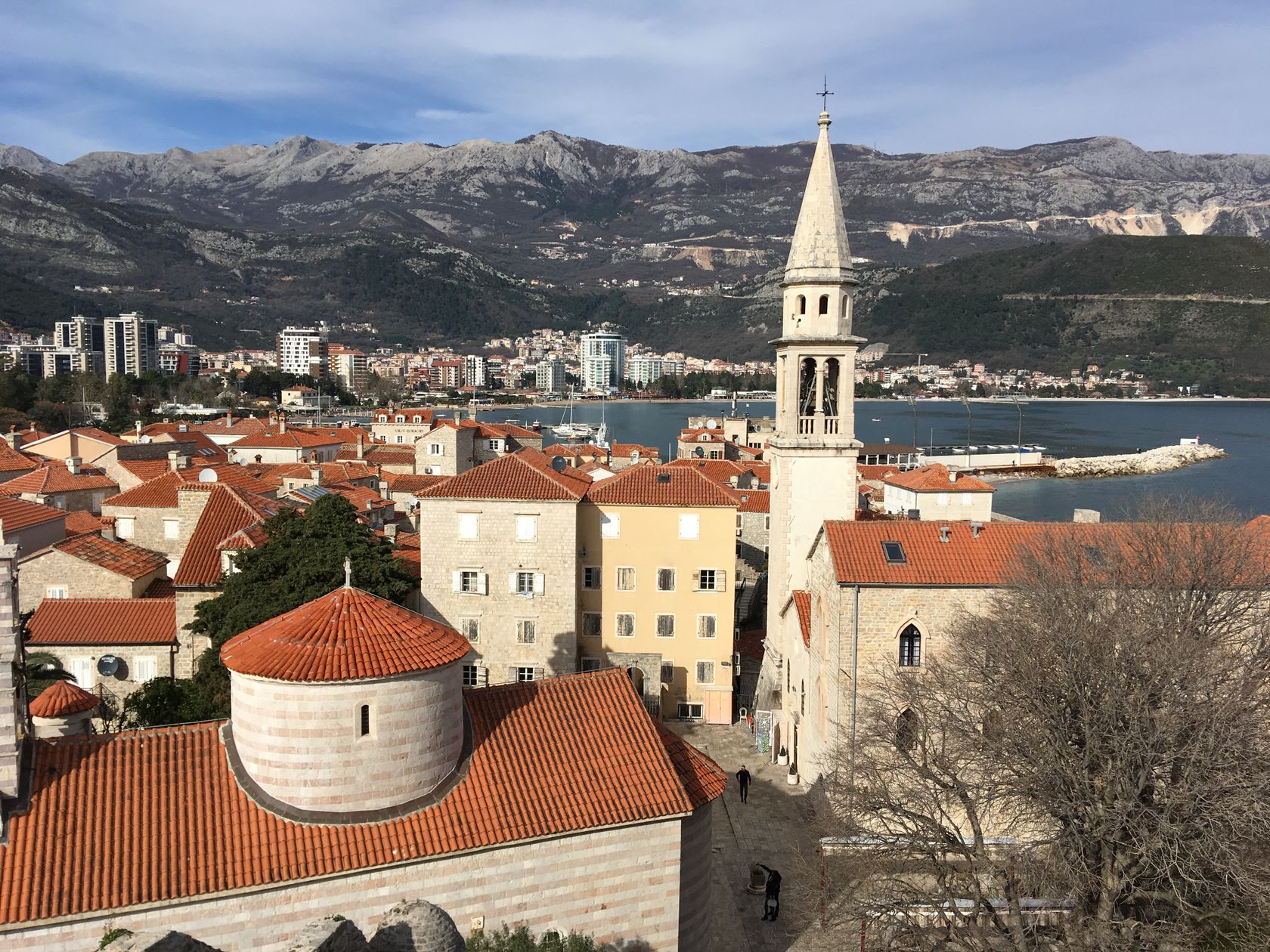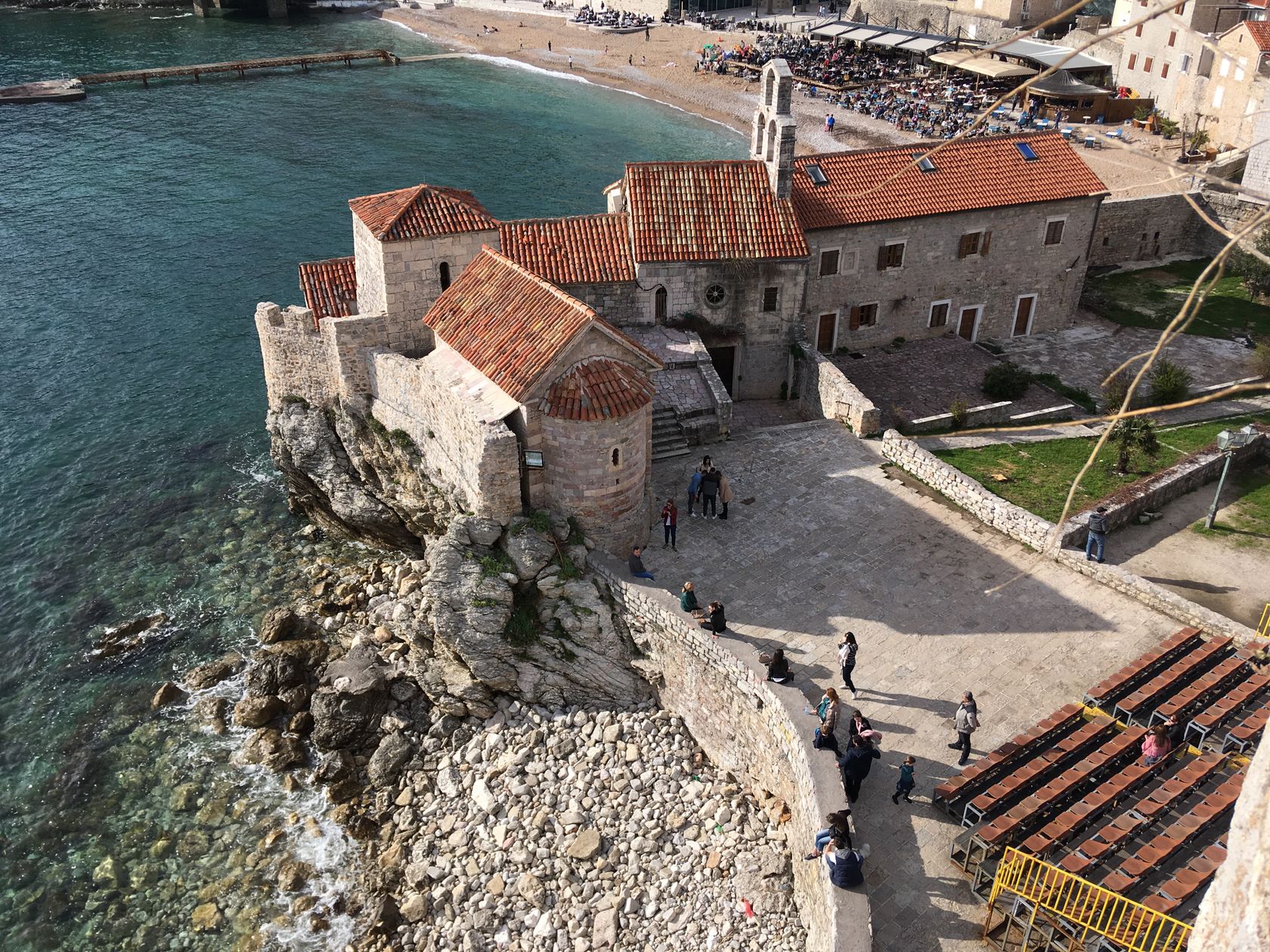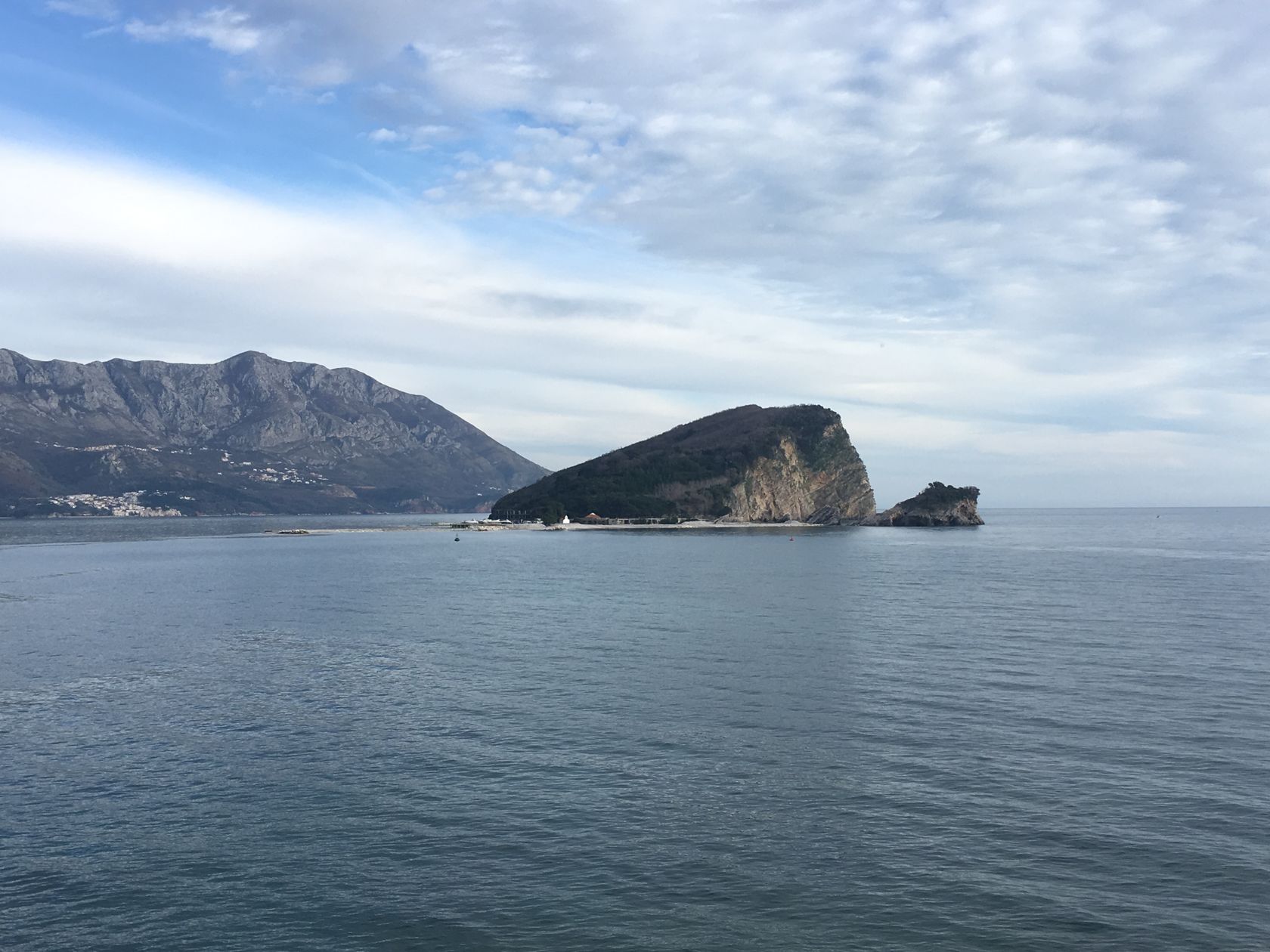 Mogren Fortress
Back when it was built more than 150 years ago, it was used for the Austro-Hungarians to defend the western borders of Budva. The fortress is walkable from Budva old town but most of the people drive there.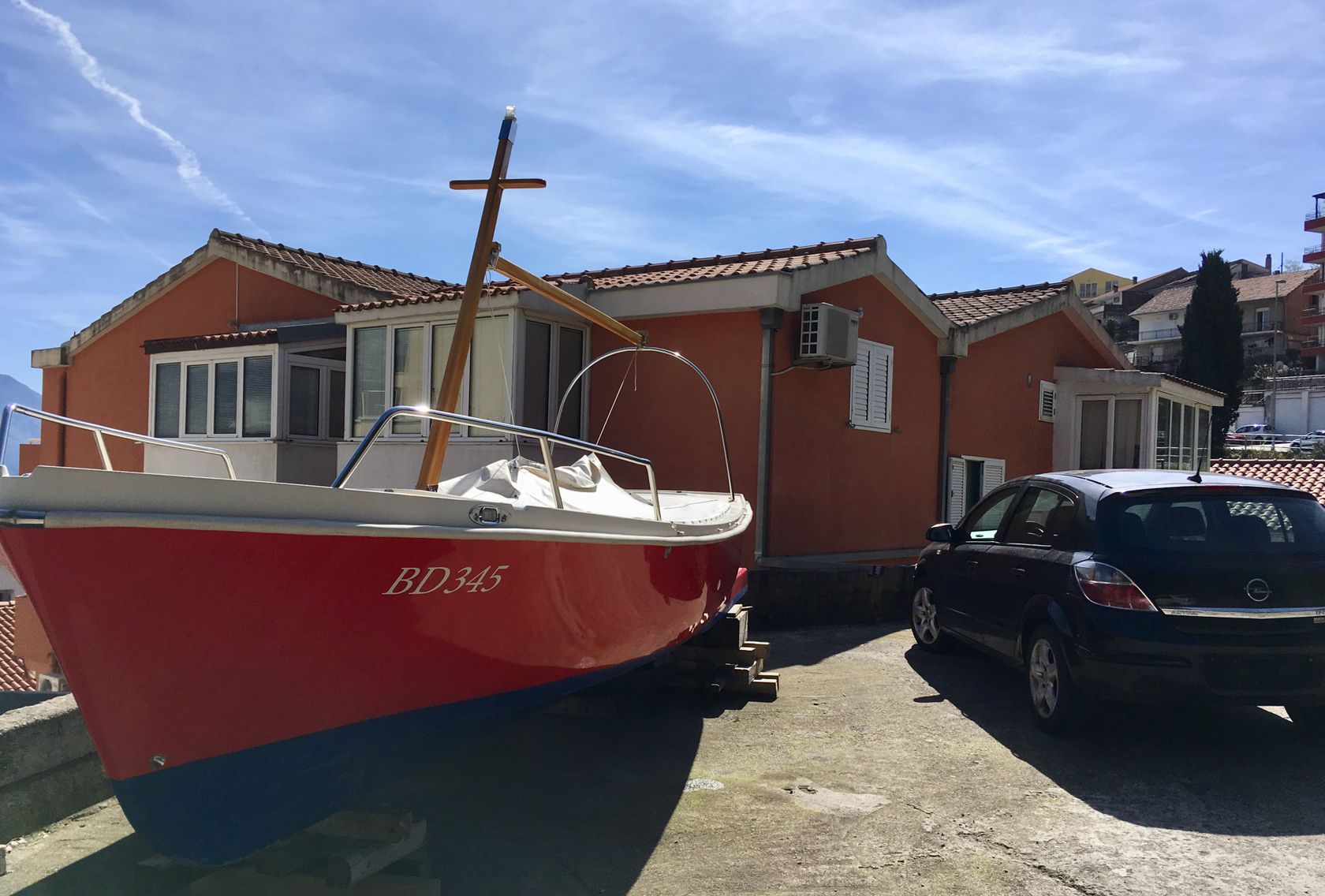 On the way I saw this parking space in front of a house. I guess once you live near the Adriatic coast, there's no reason not to get a private boat.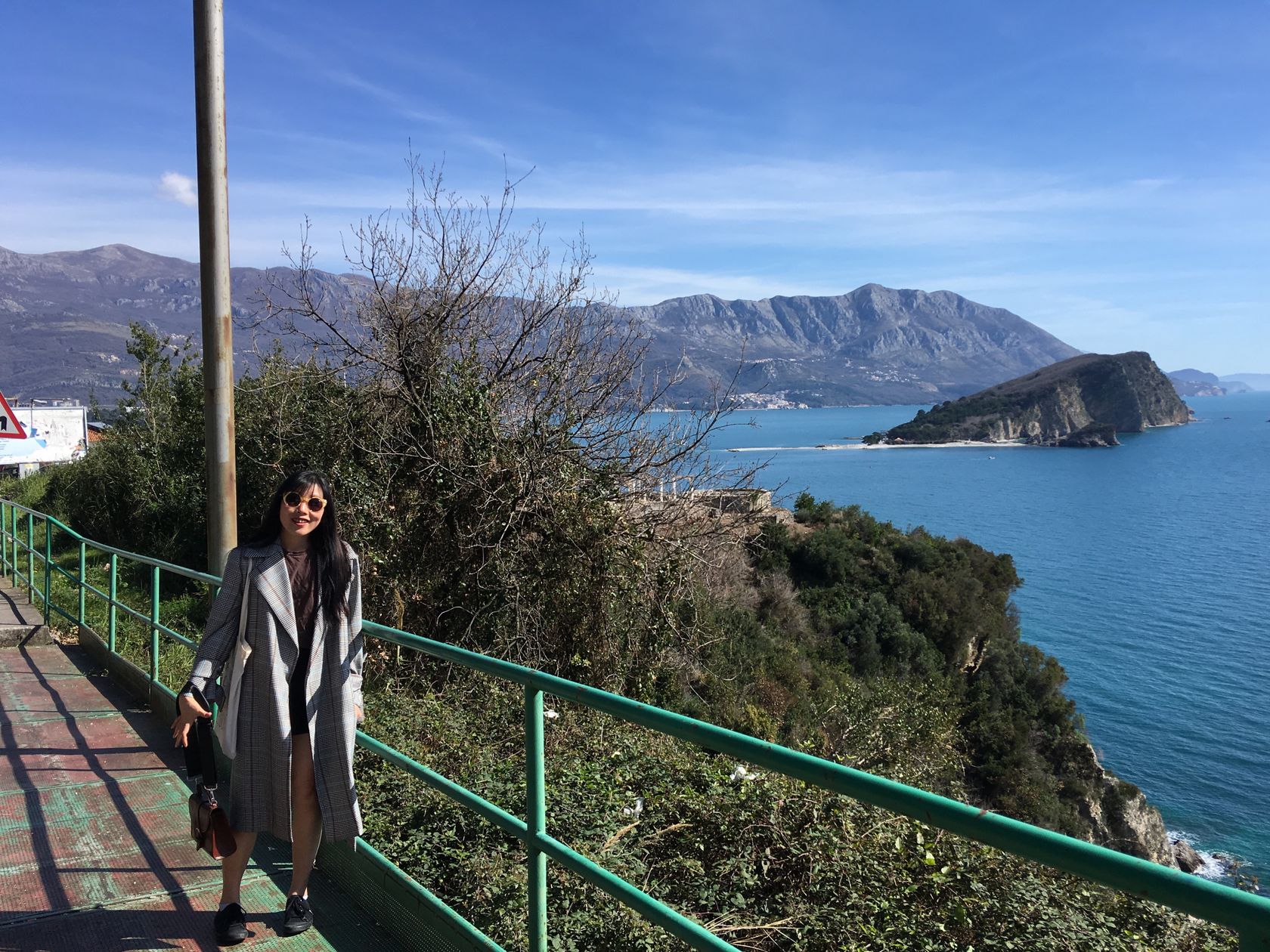 Behind me is Sveti Nikola Island. Once you are in Budva area, you get to see this island from anywhere.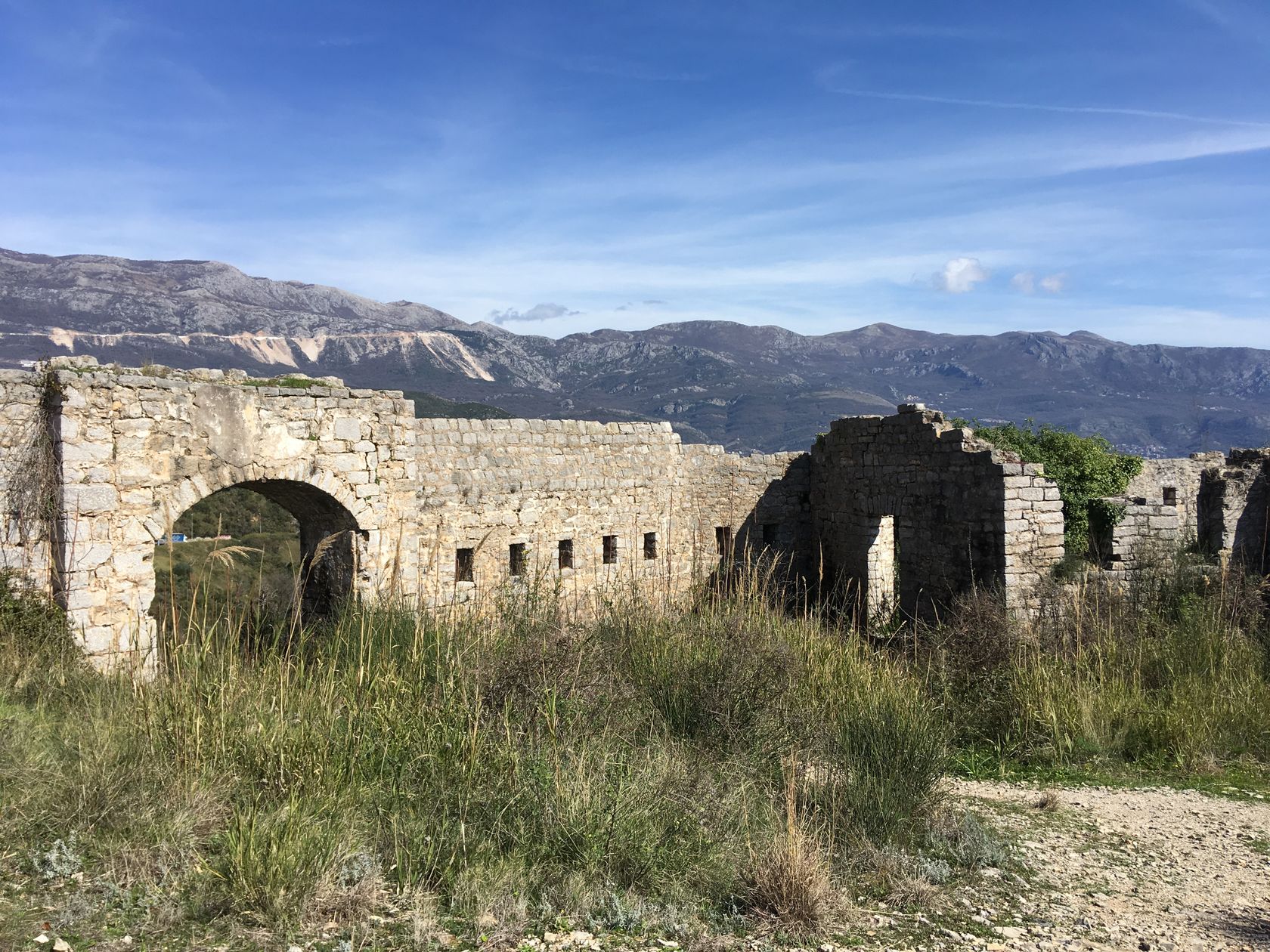 Mogren Fortress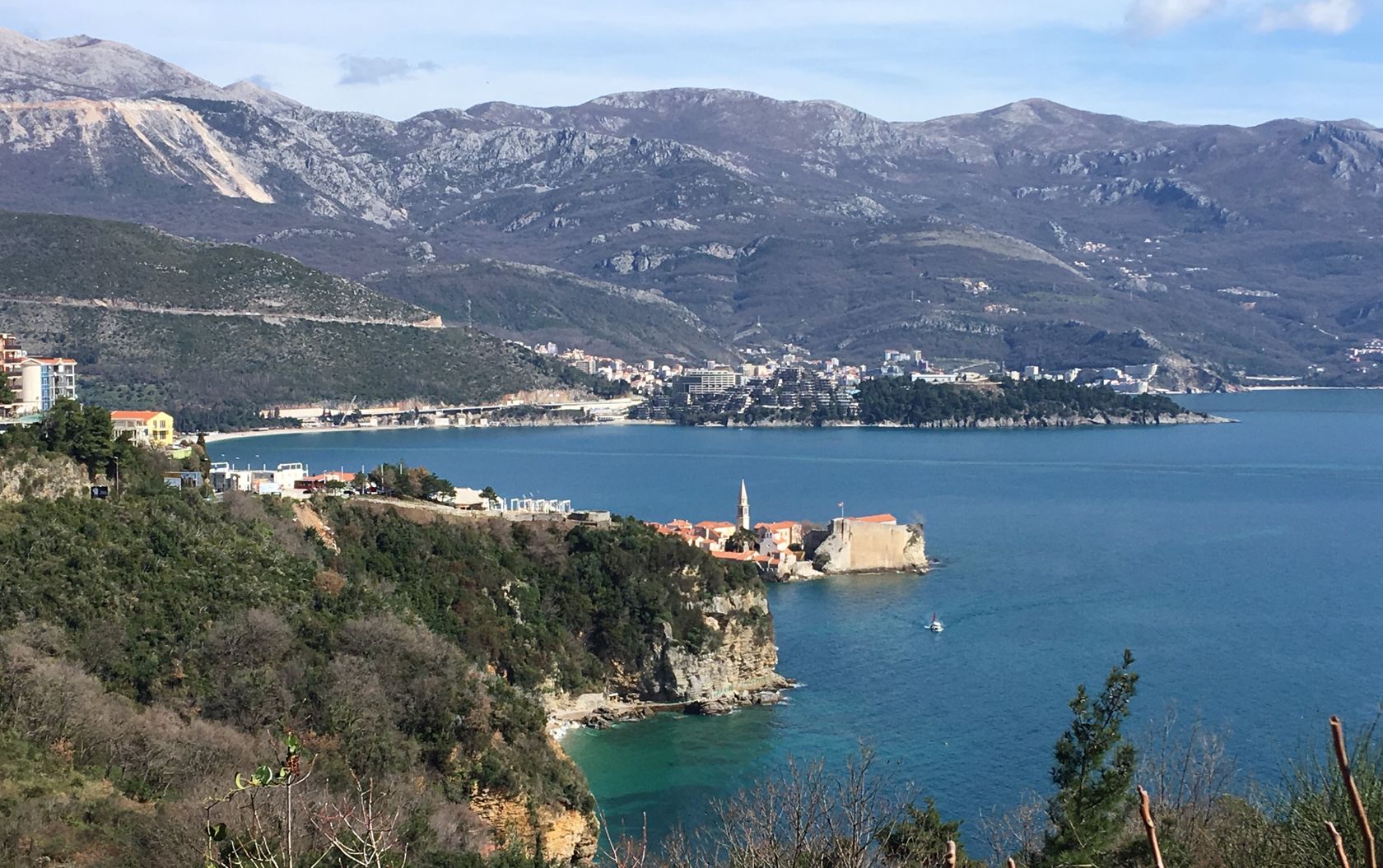 Endless blue, vitamin sea overload.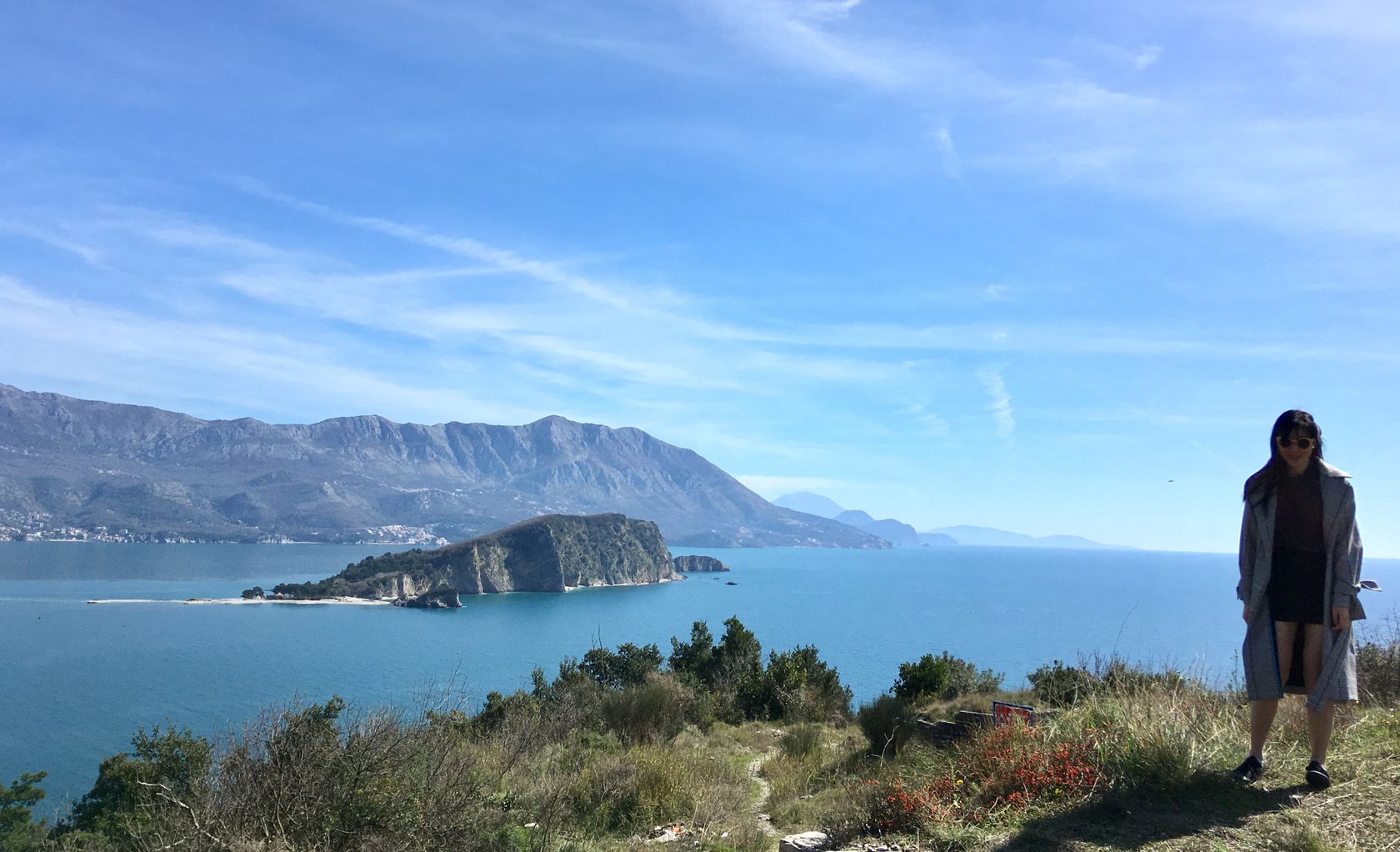 Here you can get a stunning view of Budva old town.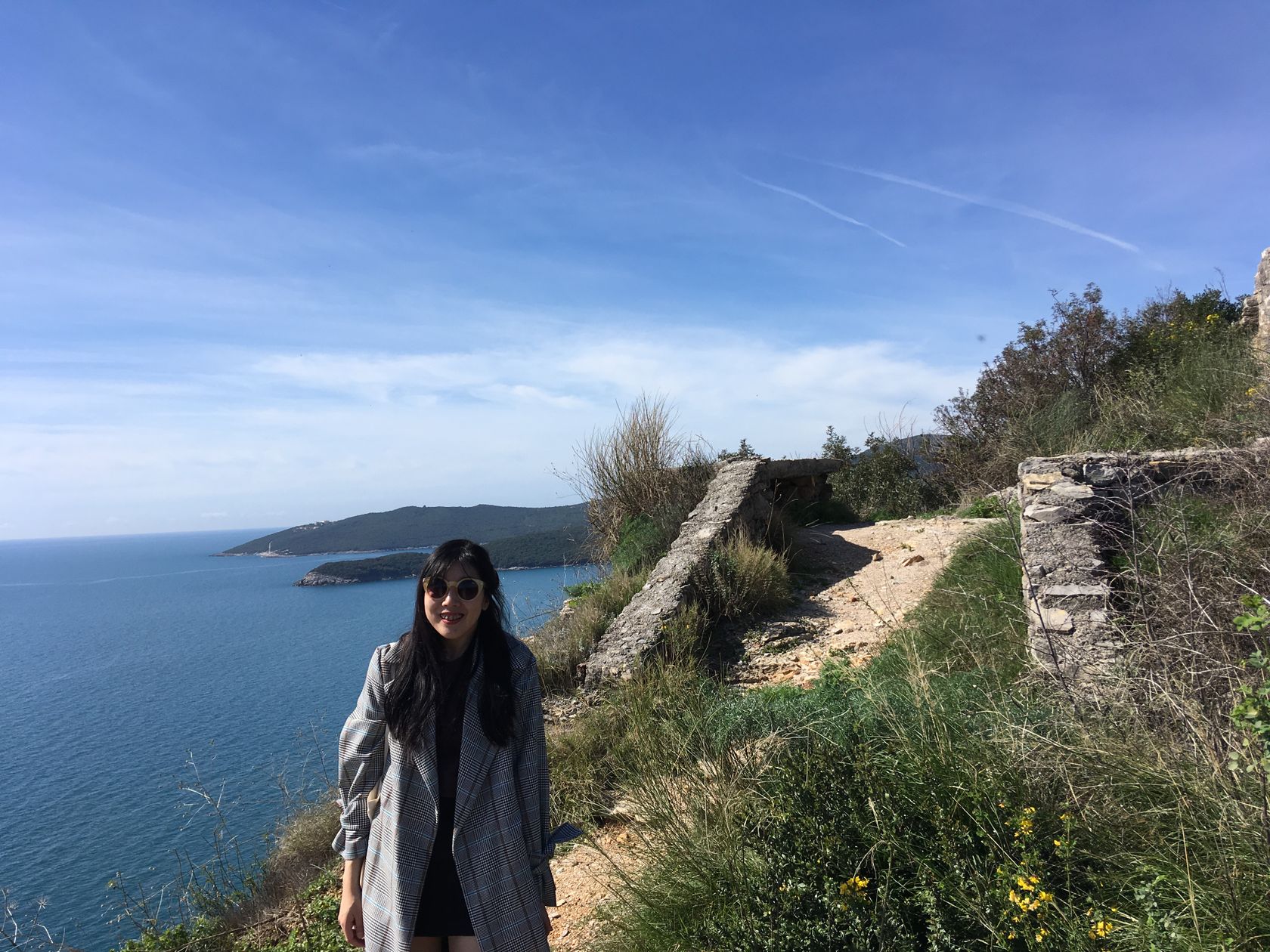 Have you ever had the experience when there's nobody who can take a picture of you? Will you quit, or just take a selfie? Maybe you can already see, I love taking puctures, like many Asian tourists :p I always try to find someone to take a picture for me first, today after waiting for more than 30 minutes, I decided to solve this problem myself. Luckily there are walls everywhere, so I simply put my bag on the wall, as a temporary triceps, then with the camera timer, I made some photos. Hahah. Not perfect but better than nothing.
Funny thing was that I've seen a few tourists walking to the fortress on my way back, I guess I got up too early.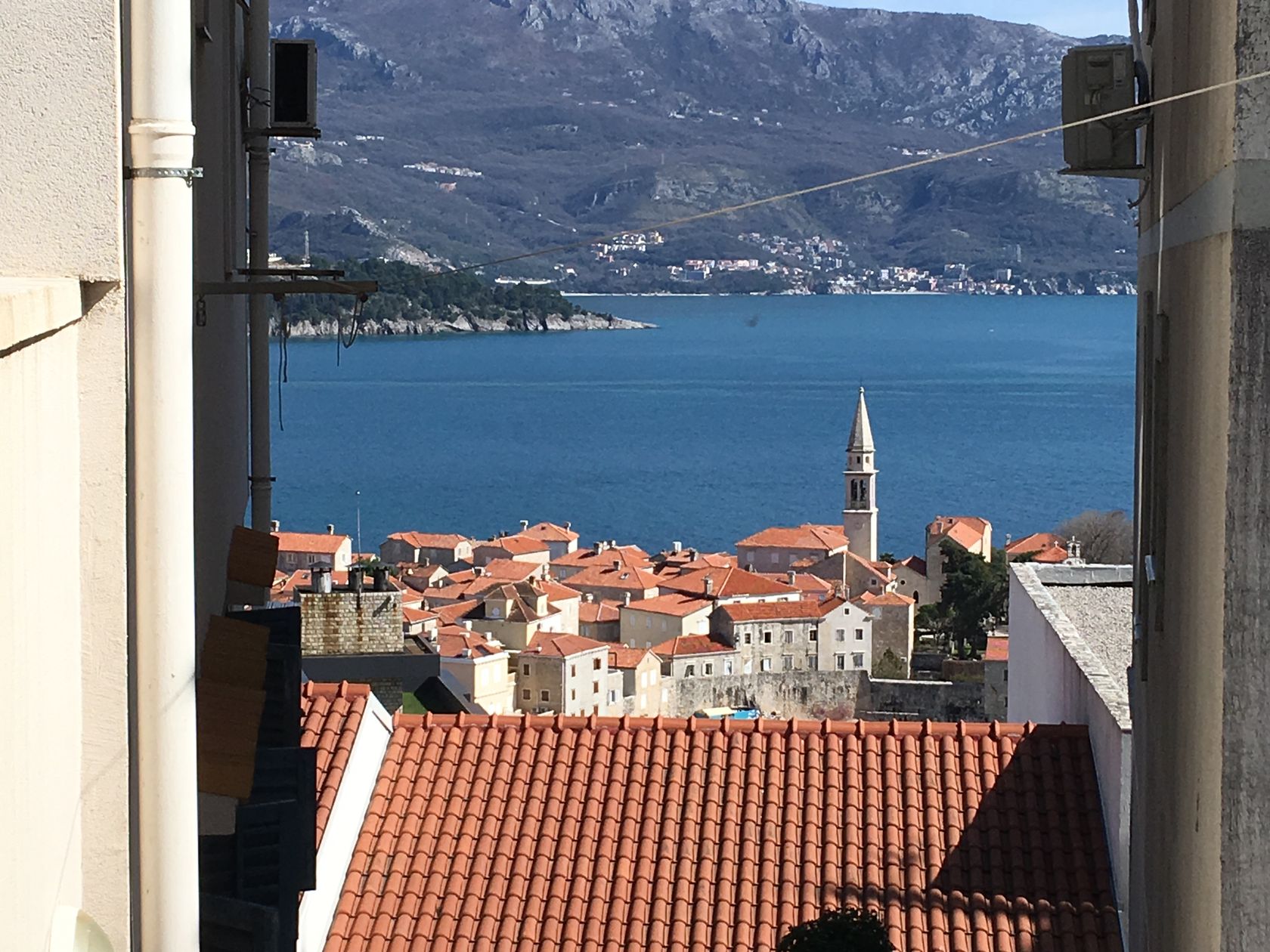 Went to the harbour after the fortress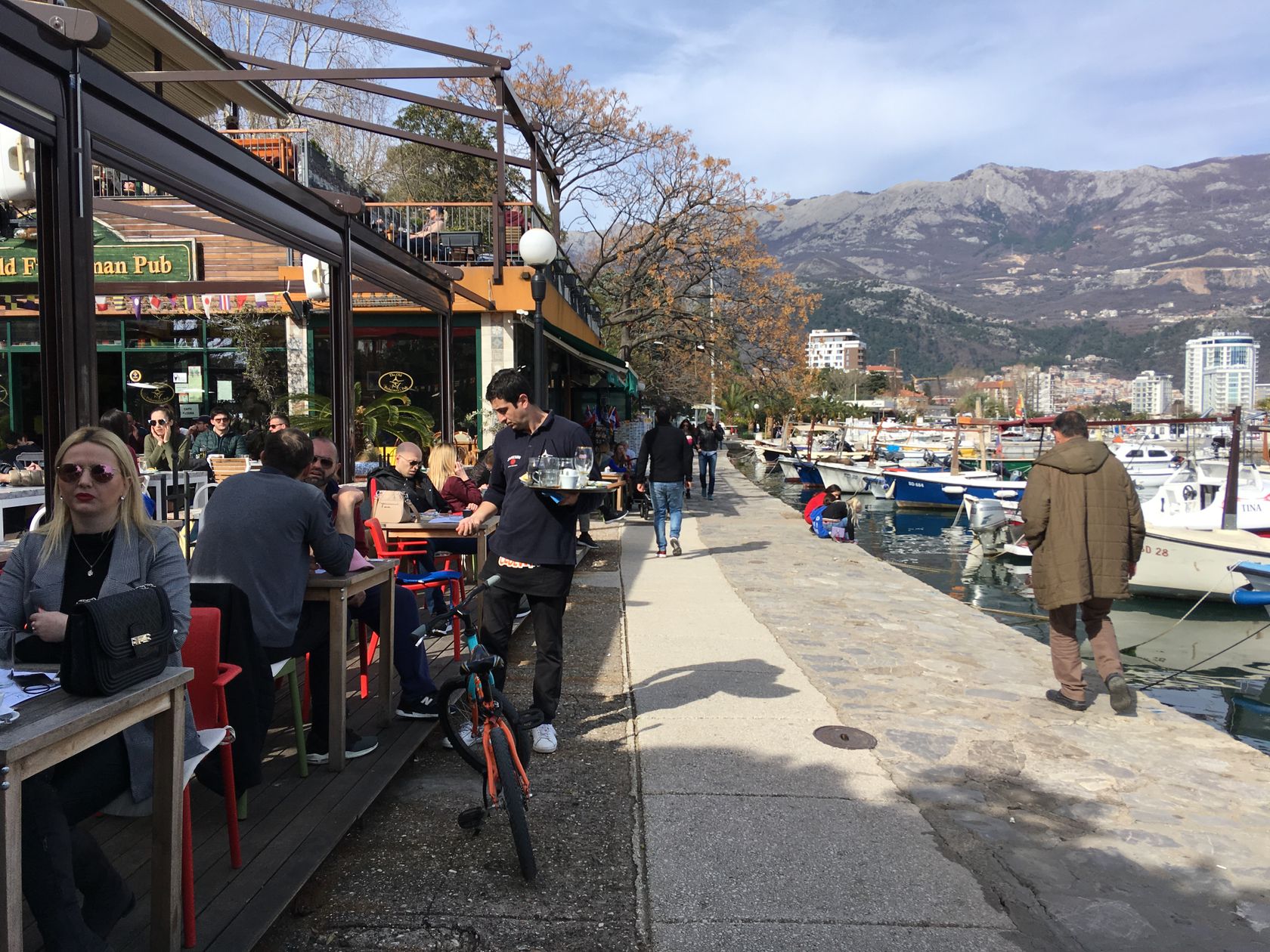 Budva's harbour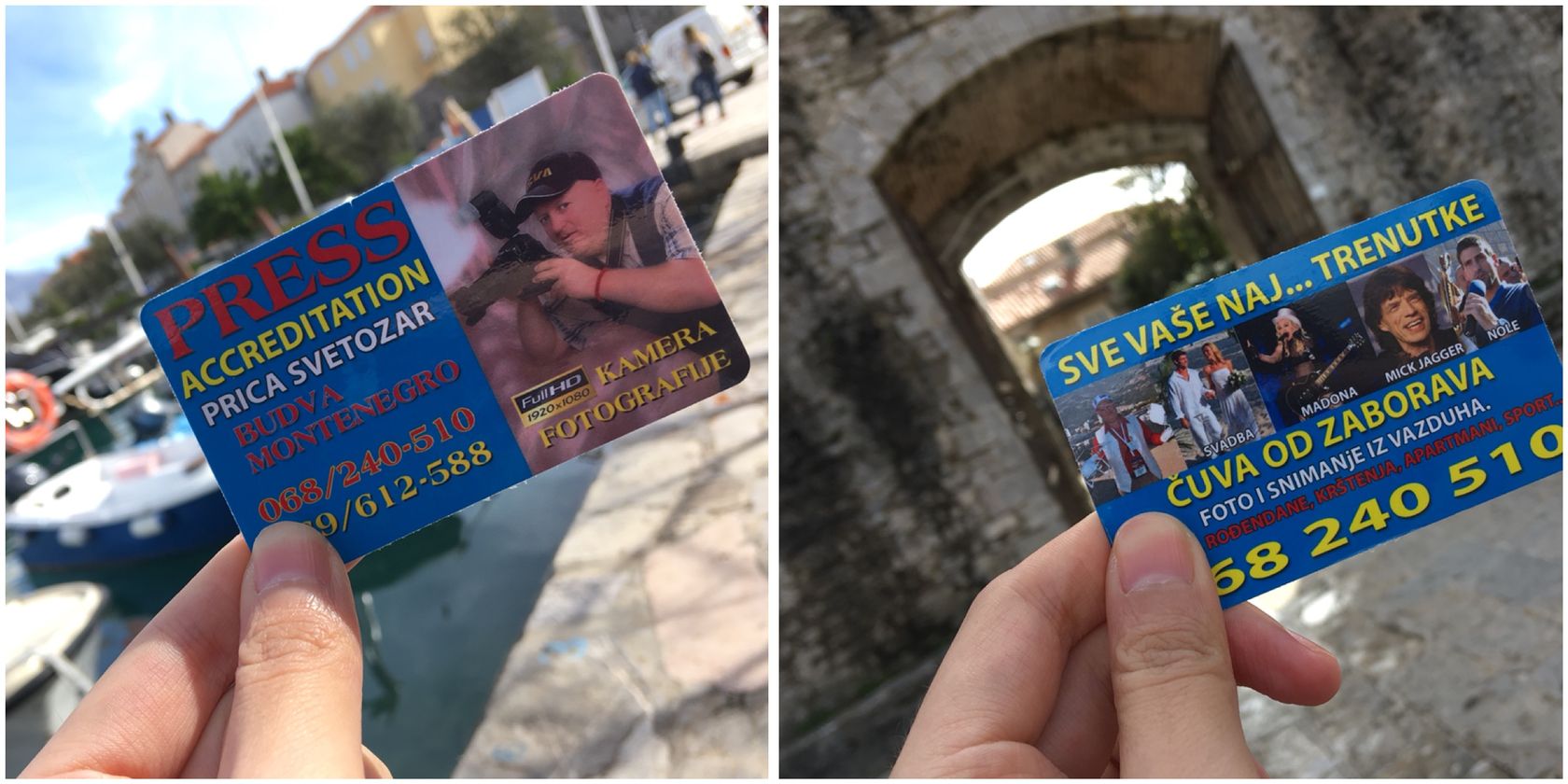 When I went back to Budva old town, at the harbour, I randomly asked some guy to take a picture for me, he claimed to be a professional photographer, even gave me a business card. He told me he has taken picture for Djokovic ?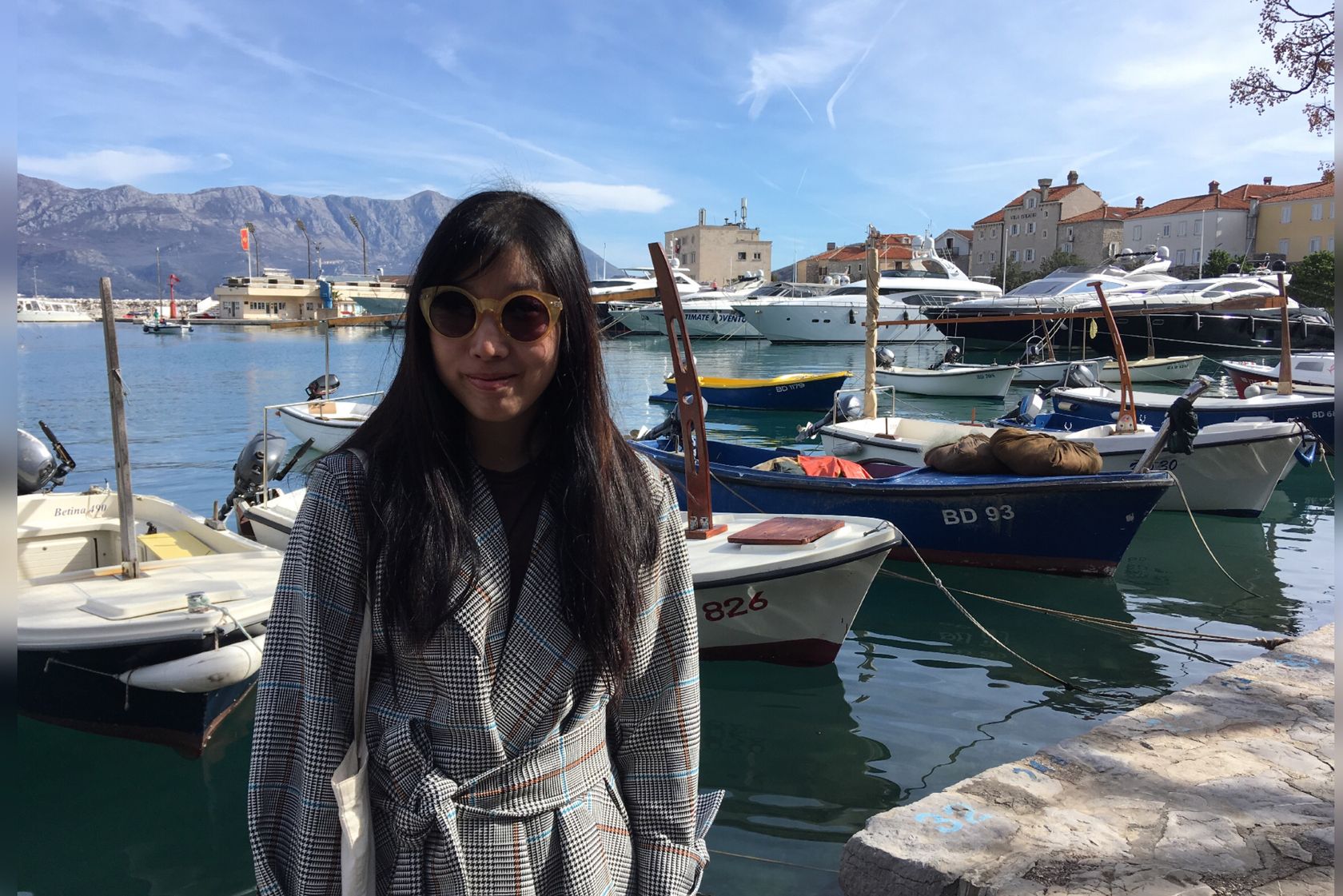 Here he also took one for me.
---


今天天气很舒服,有将近20度,加上亚得里亚海的阳光充足,感觉跟比利时的夏天差不多了。我睡到自然醒,然后晃去离老城不远的Mogren海滩,结果看到通往沙滩的路被锁起来了,在我就要失望离去的时候,一个牵着小狗的大叔走过来,他好像对这里很熟,跟我说了一句,"别放弃啊",然后很熟练的一手抓住栏杆,一手扛着狗就怕过去了。巴尔干半岛果然民风彪悍,其实狗也可以自己钻过去呢,哈哈!
我之前搜到夏天时Mogren海滩满是晒阳光浴的人,现在真是冷清啊,大叔告诉我这条路要到5月才开,不过翻过去没什么难度,我穿着短裙也翻过去了。大叔说Budva不如更有名的Sveti Stefan小岛,劝我赶紧去那里玩,结果后来我懒,加上也没找公车站,于是我还是在Budva晃,老城还挺美的,有点像Kotor,这里大家都喜欢白色窗户,城里有很多的猫咪,记得在Kotor也有很多。
在我随便乱拍的时候,有个小哥喊住我说不许拍,我再一看不就是一家咖啡店吗?小哥笑了,说开玩笑的… 大概淡季大家实在没什么事可做,就逗游客了。我进去小哥的咖啡店坐坐,咖啡店里面也都是小哥的亲朋好友,我跟他们随便聊聊,东南欧这里的人都很亲切非常好聊,不会太尴尬,这里大家的生活也真是悠闲啊。
到快要日落的时候,我去爬城墙,然后接着不知道谁没有设密码的Wifi写日记,气温刚好晒晒太阳,不知不觉过了一个多小时,也没几个人过来登城墙,风景真是好啊,喜欢南欧一带的复古红砖,可以在这里半天什么都不做,就看看风景。