I was choosing between Koh Chang and Ayutthaya after Bangkok Steemfest.
Why Ayutthaya? Because I'm someone who is a bit lazy and can get a bit grumpy about taking that long bus to Koh Chang. Most people thought I'm quite good tempered but sometimes I also get annoyed for some strange reasons, that can be part of reasons that I enjoy travelling by myself or with someone I'm extremely comfortable.
Anyways, here I am, after 2 hour train ride, I'm in Ayutthaya. I kinda like it, a small city with tons of ancient temples and ruins around.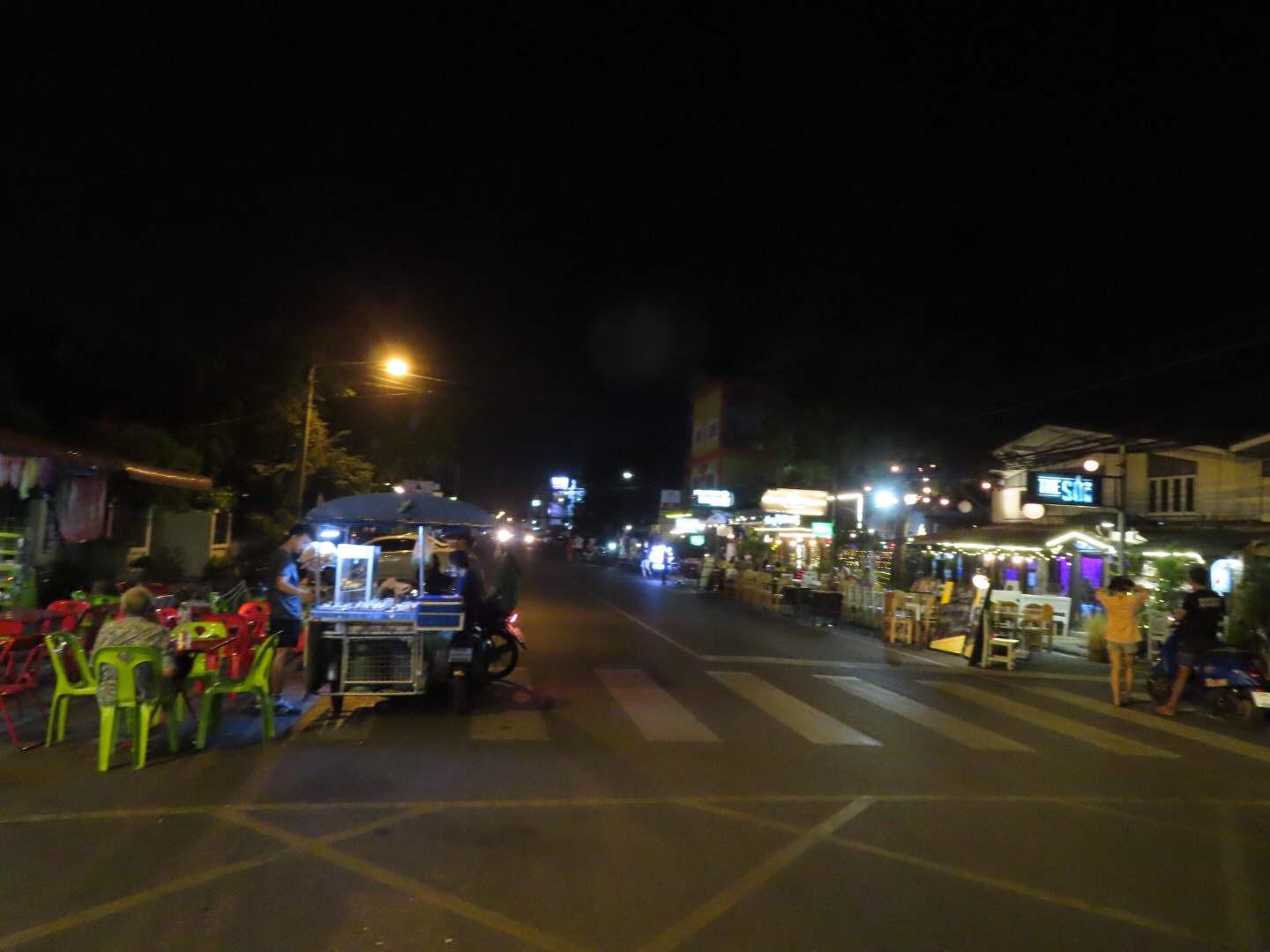 Like many smaller Thai cities or islands, there aren't many lights at night. Of course the city is safe, but I guess I forgot how those Thai cities are like, as most of my memories of Thailand were still from 7-8 years ago. The first night I felt a bit weird walking back in such dimming street lights, (almost reminds me of Côte d'Ivoire lol), which I soon got used to the next day.
As I mentioned in my previous post, I've done a couple of temples already. Ayutthaya seems to target day tripper more, as many come here as a side trip from Bangkok. You can hire a tuktuk for a couple of hours and do 5-8 temples in a day, or follow the boat tour where you also got to see some temples.
There's no grab bike, grab car exists, it's cheaper to hire tuktuk than grab car or single tuktuk rides from temple to temple.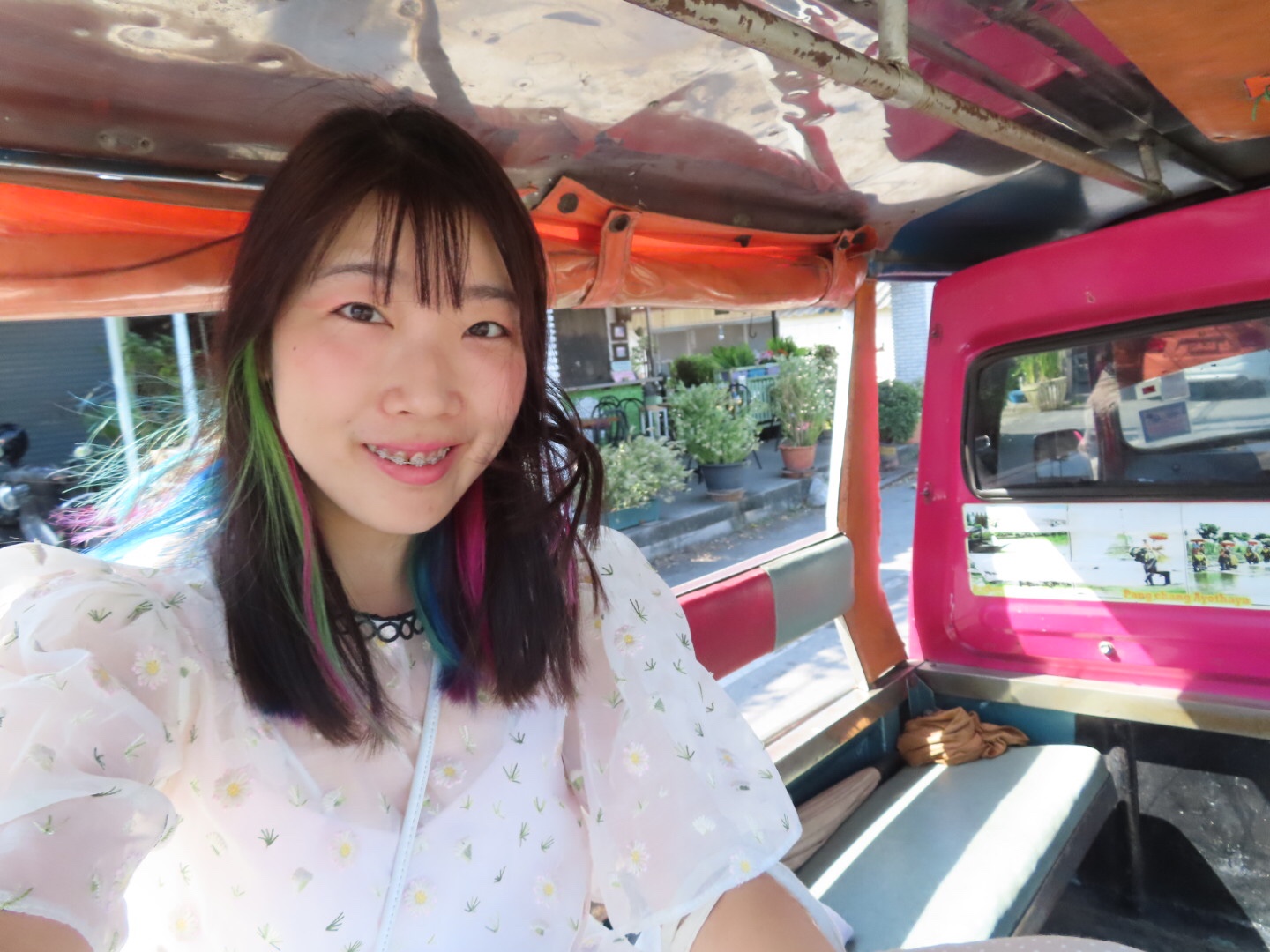 I've done 2 temples or statue per day, and here are some temples I've visited so far!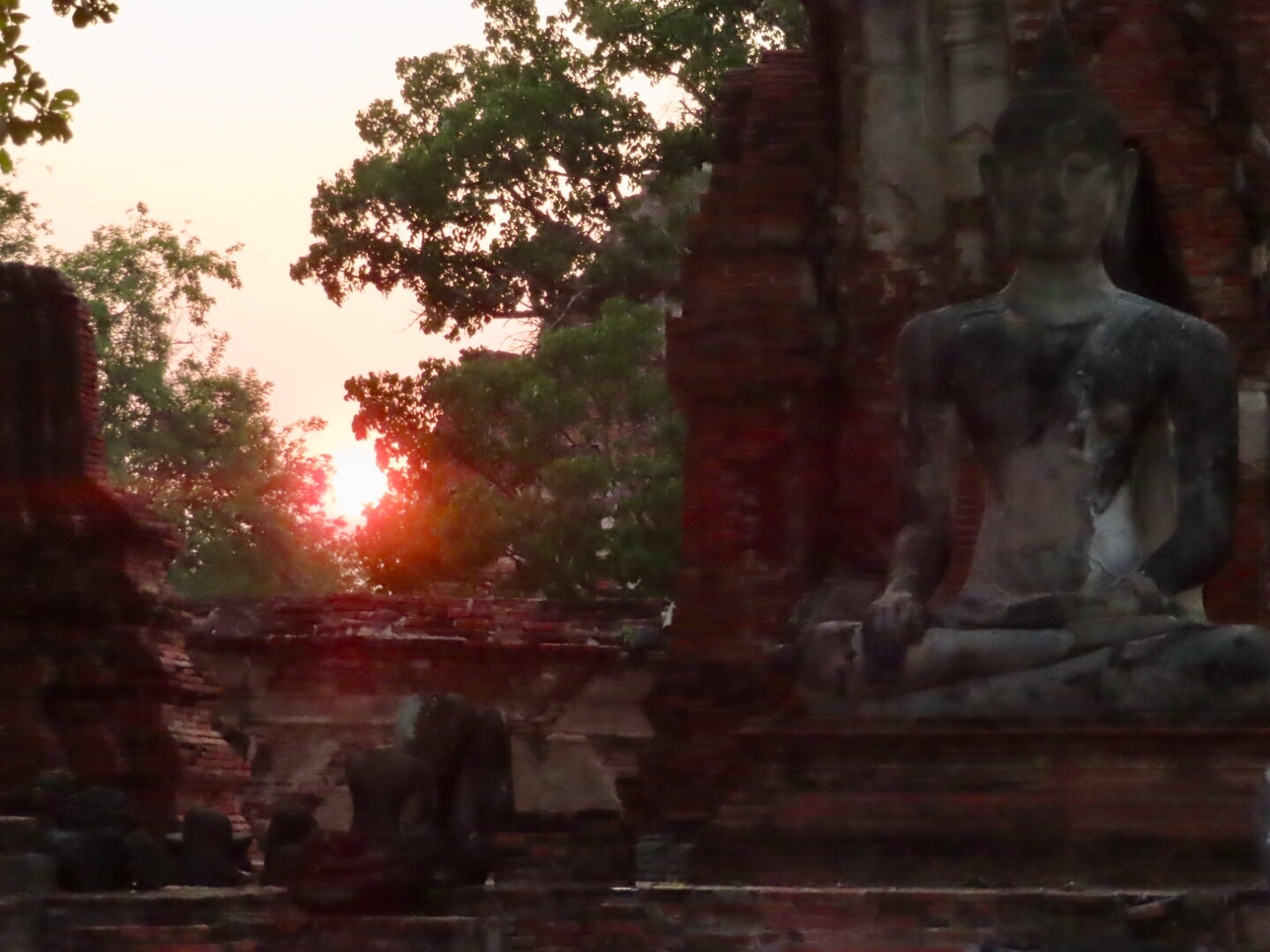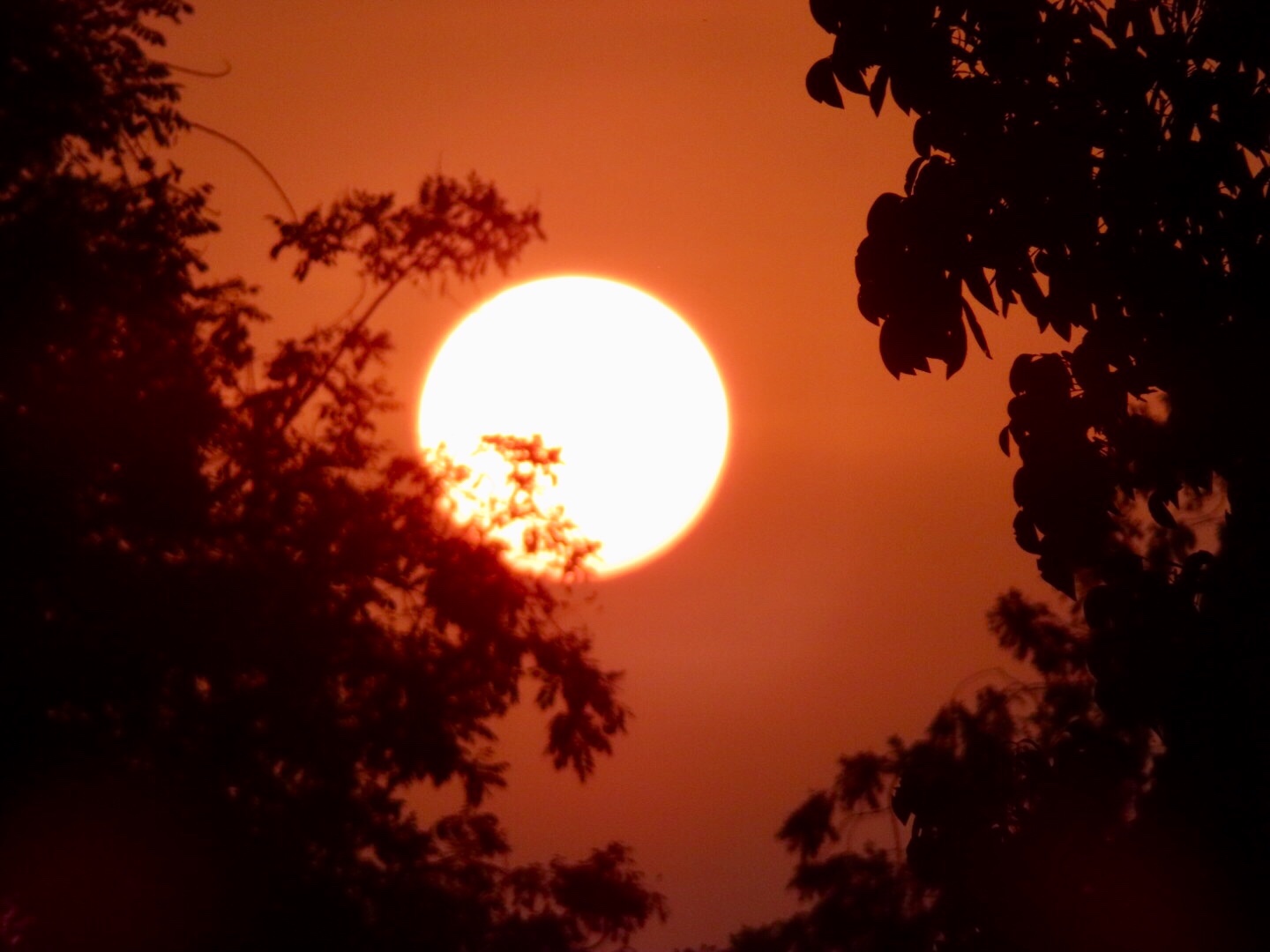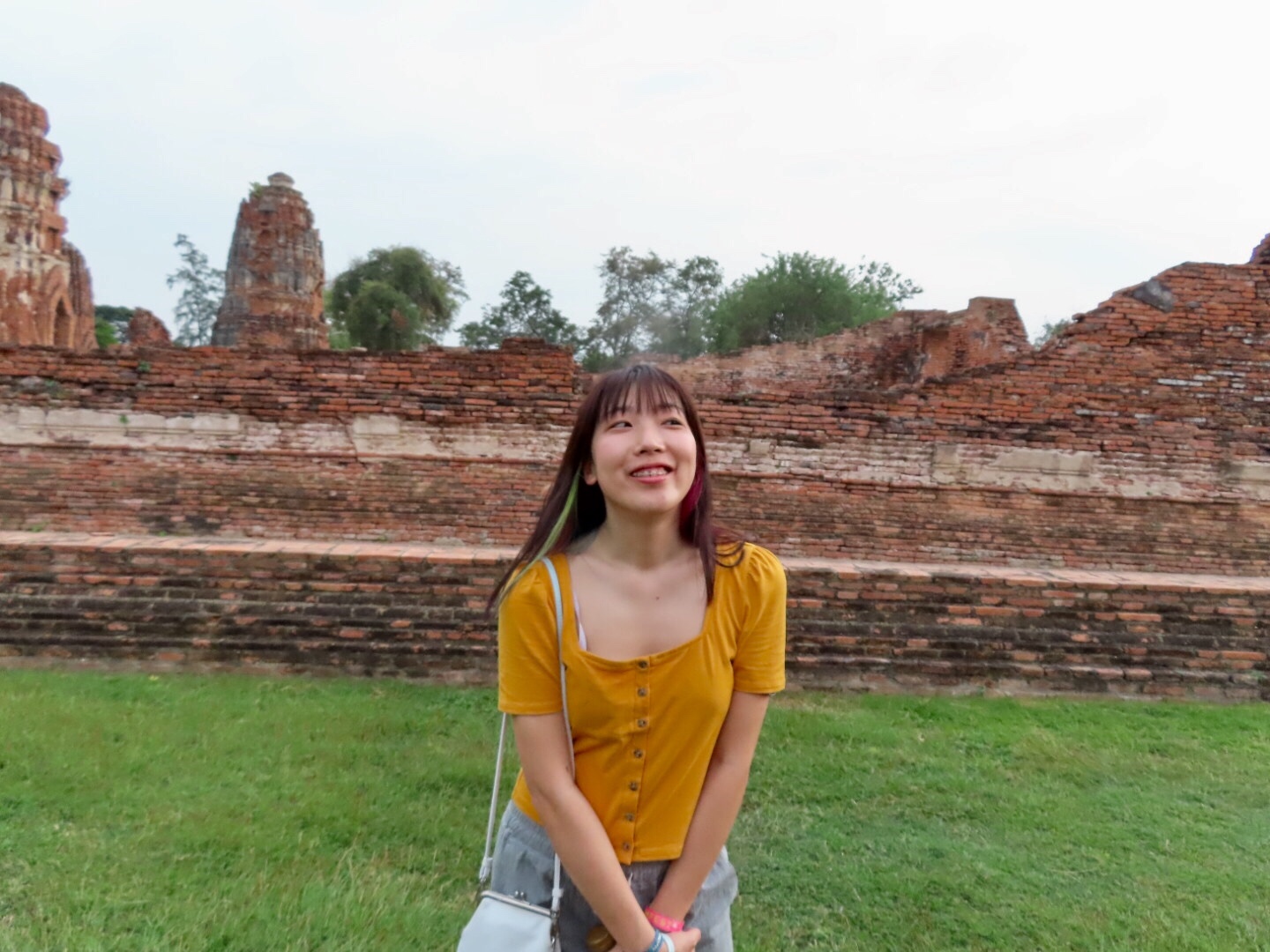 The most famous one is Wat Mahat That, went there at sunset.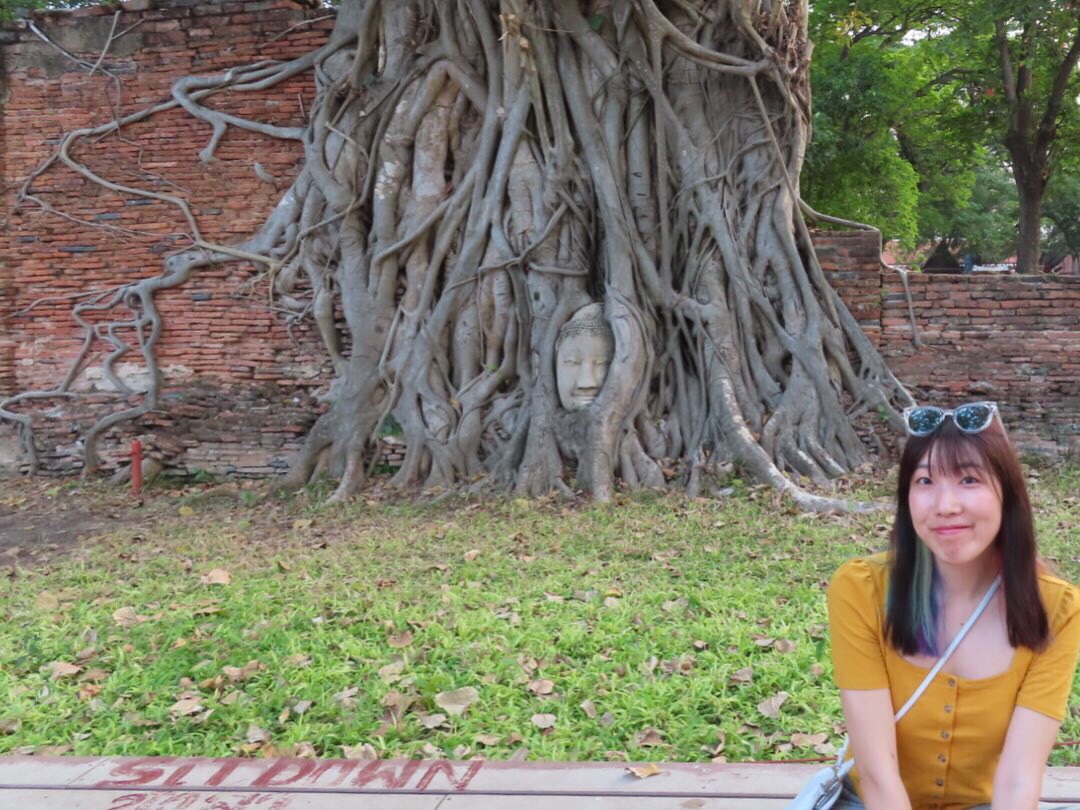 Buddha head in the tree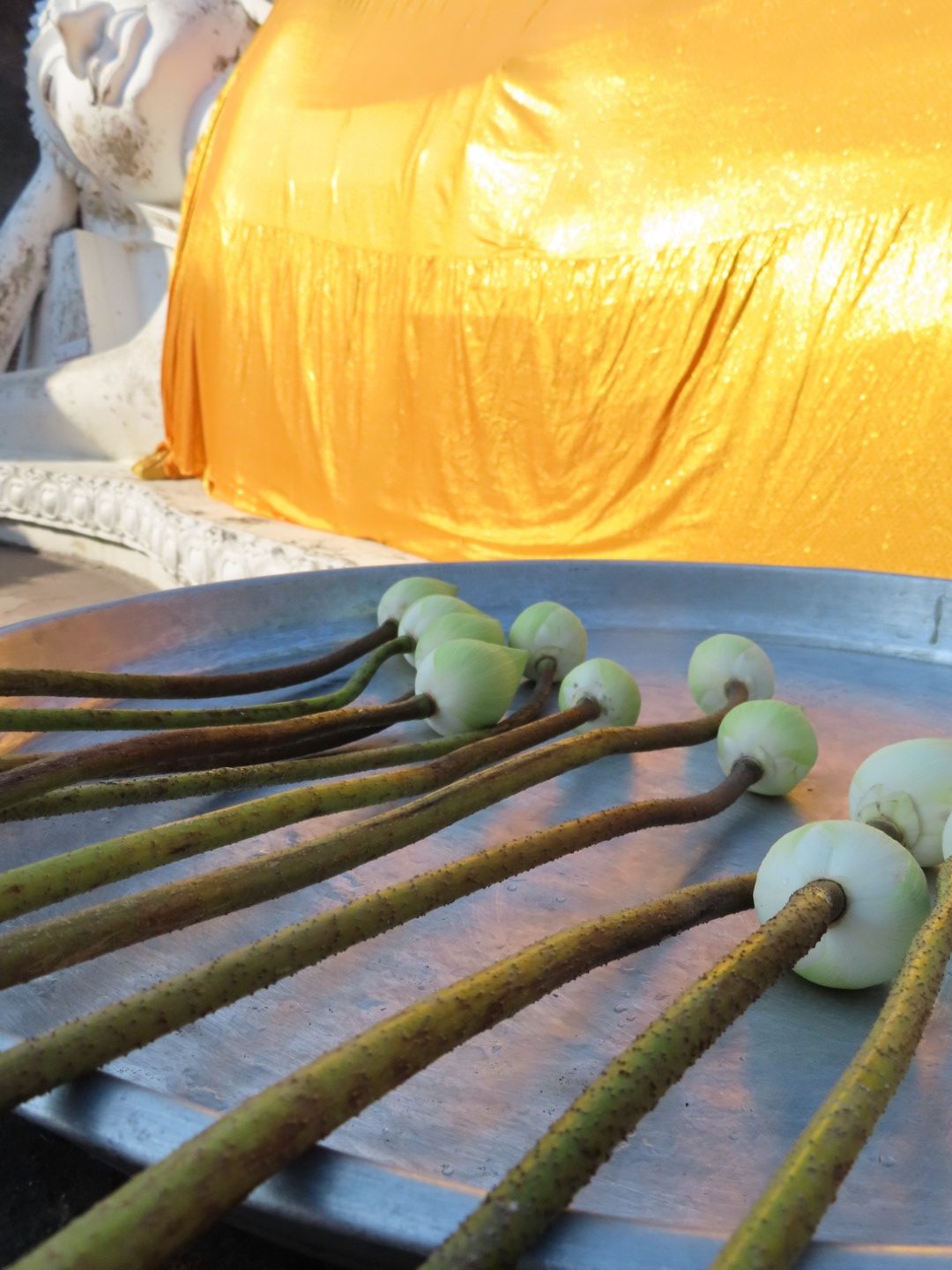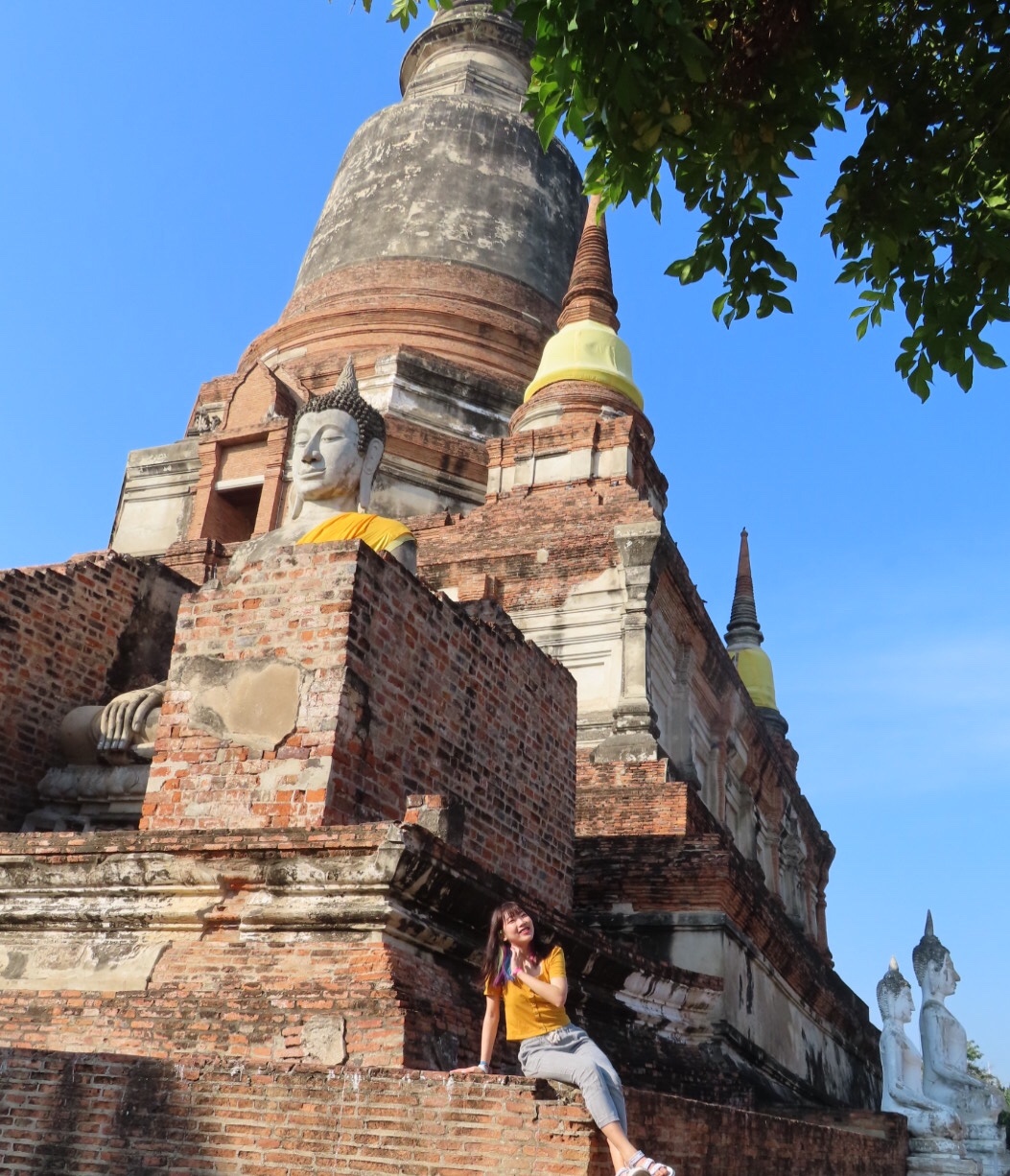 Wat Yai Chaimonkhon
Constructed during the reign of King Uthong, it's famous for its large pagoda.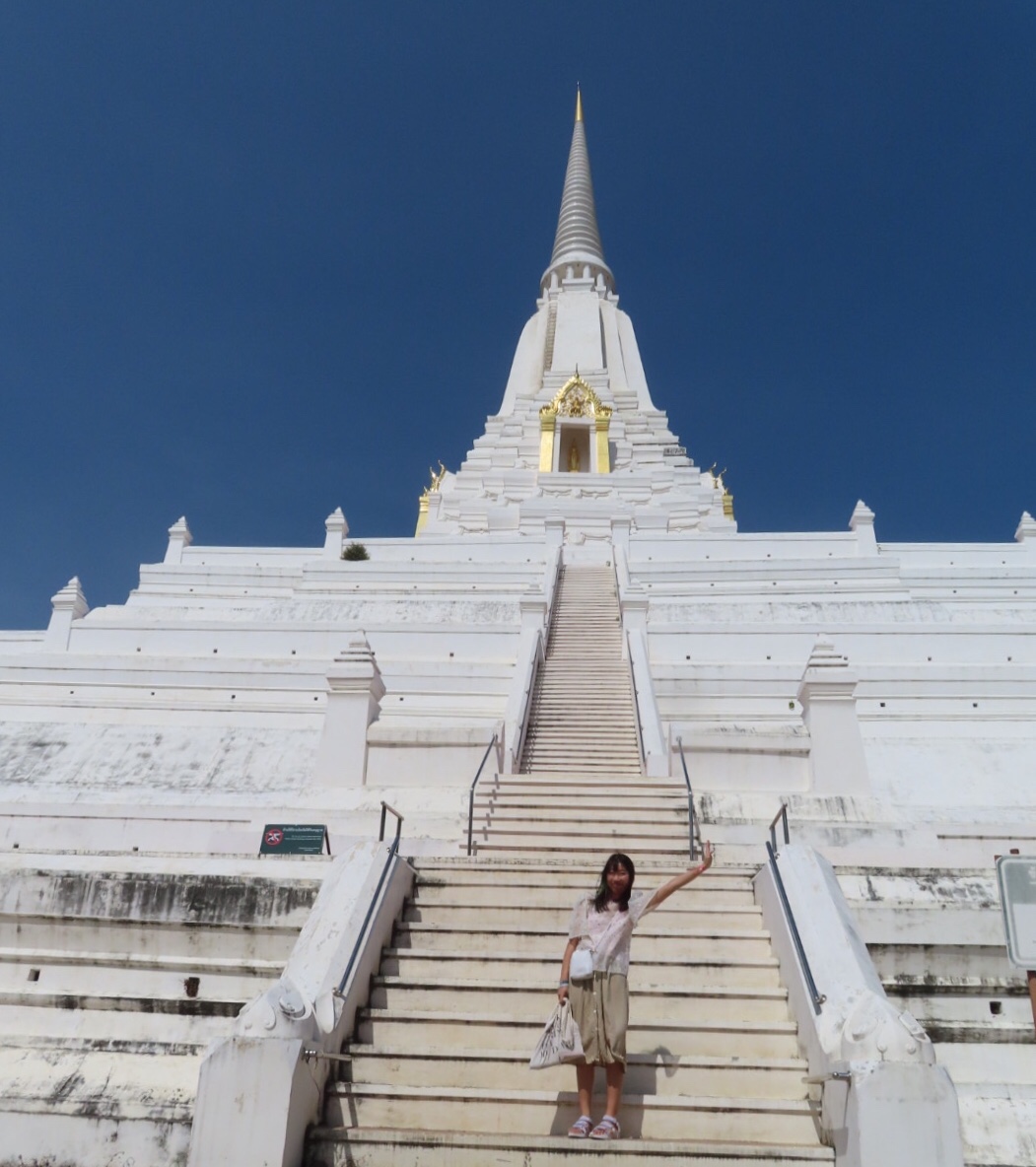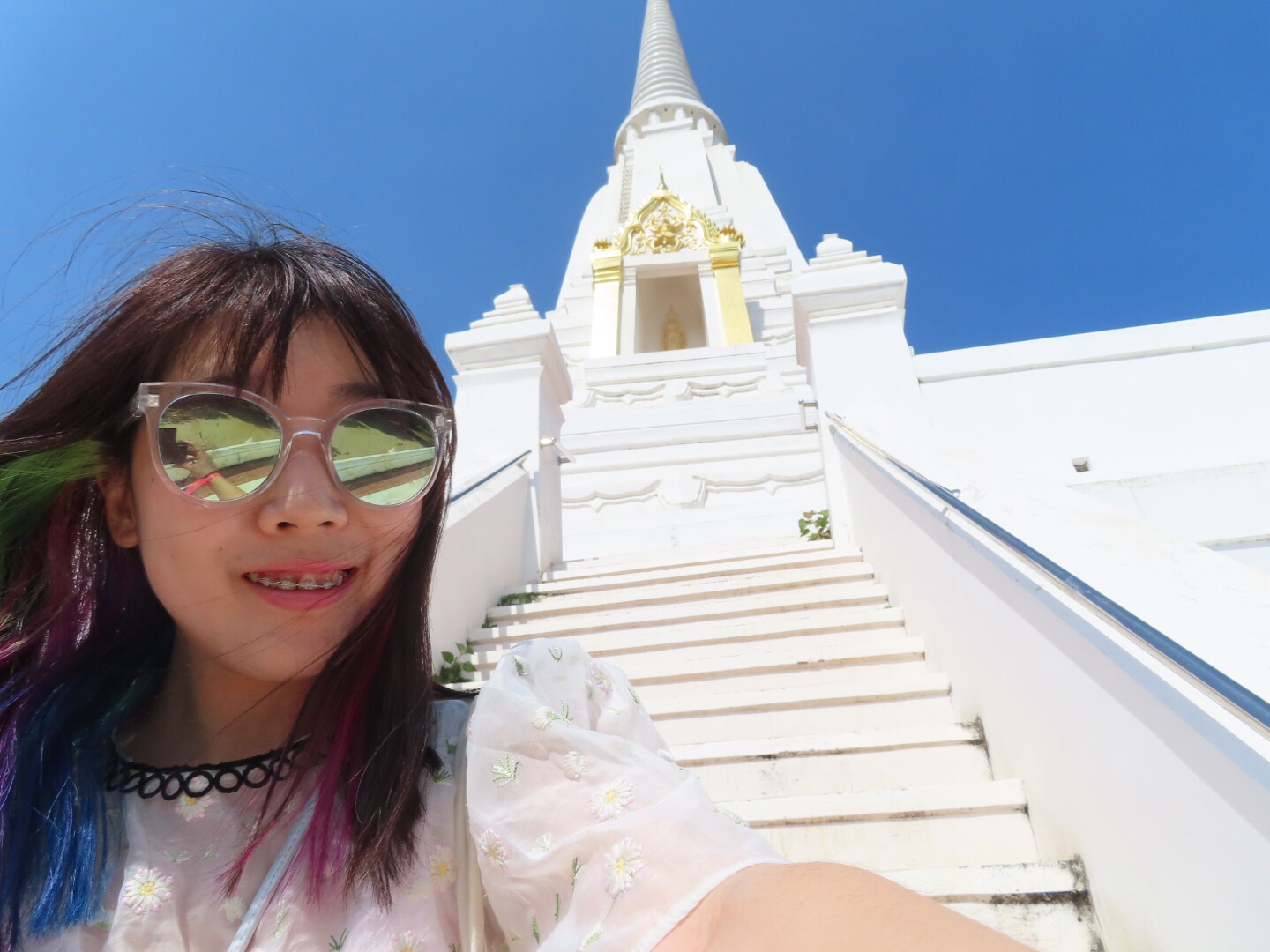 Wat Phukhao Thong
constructed in the year of 1387 during the reign of King Ramesuan.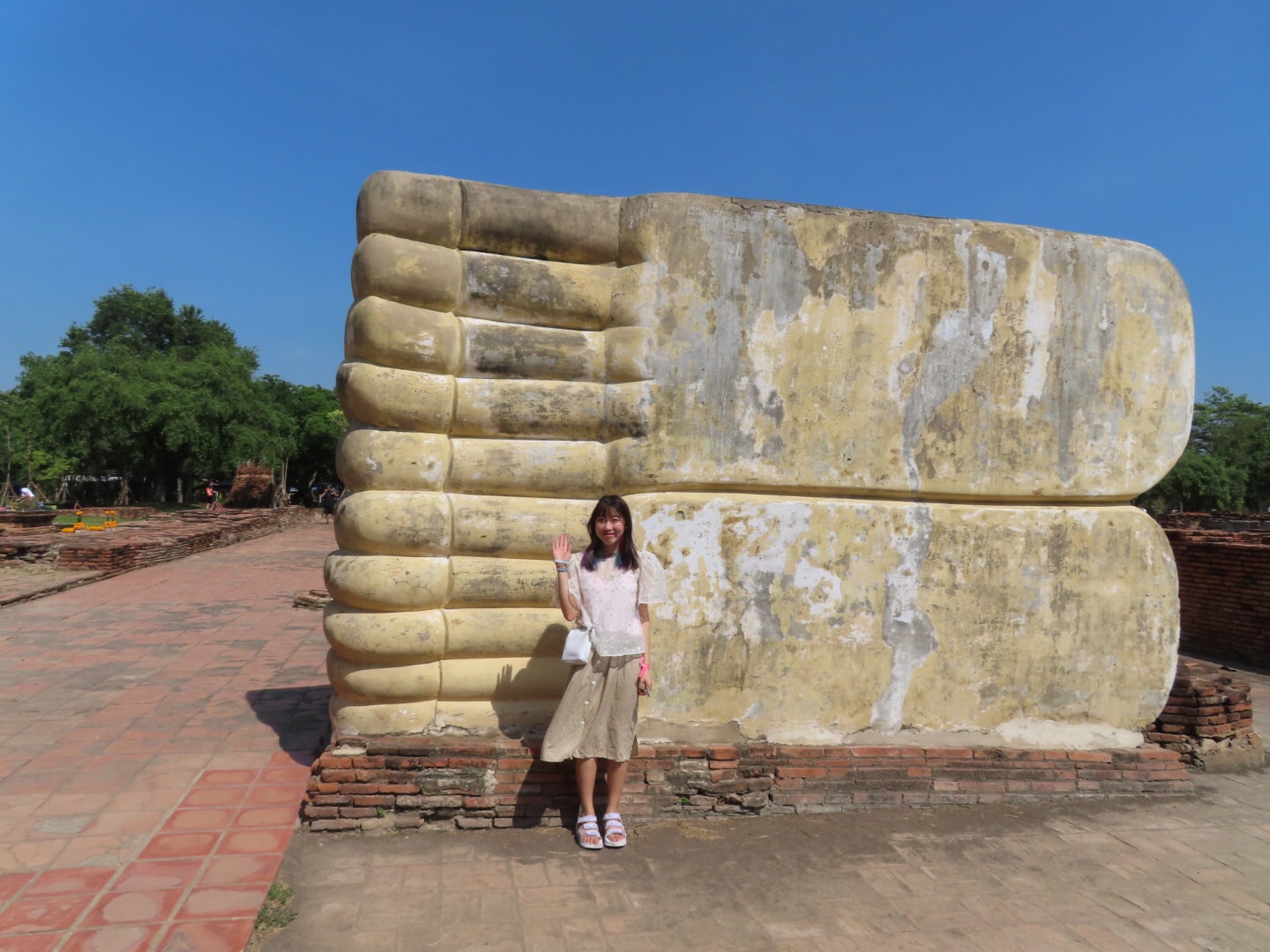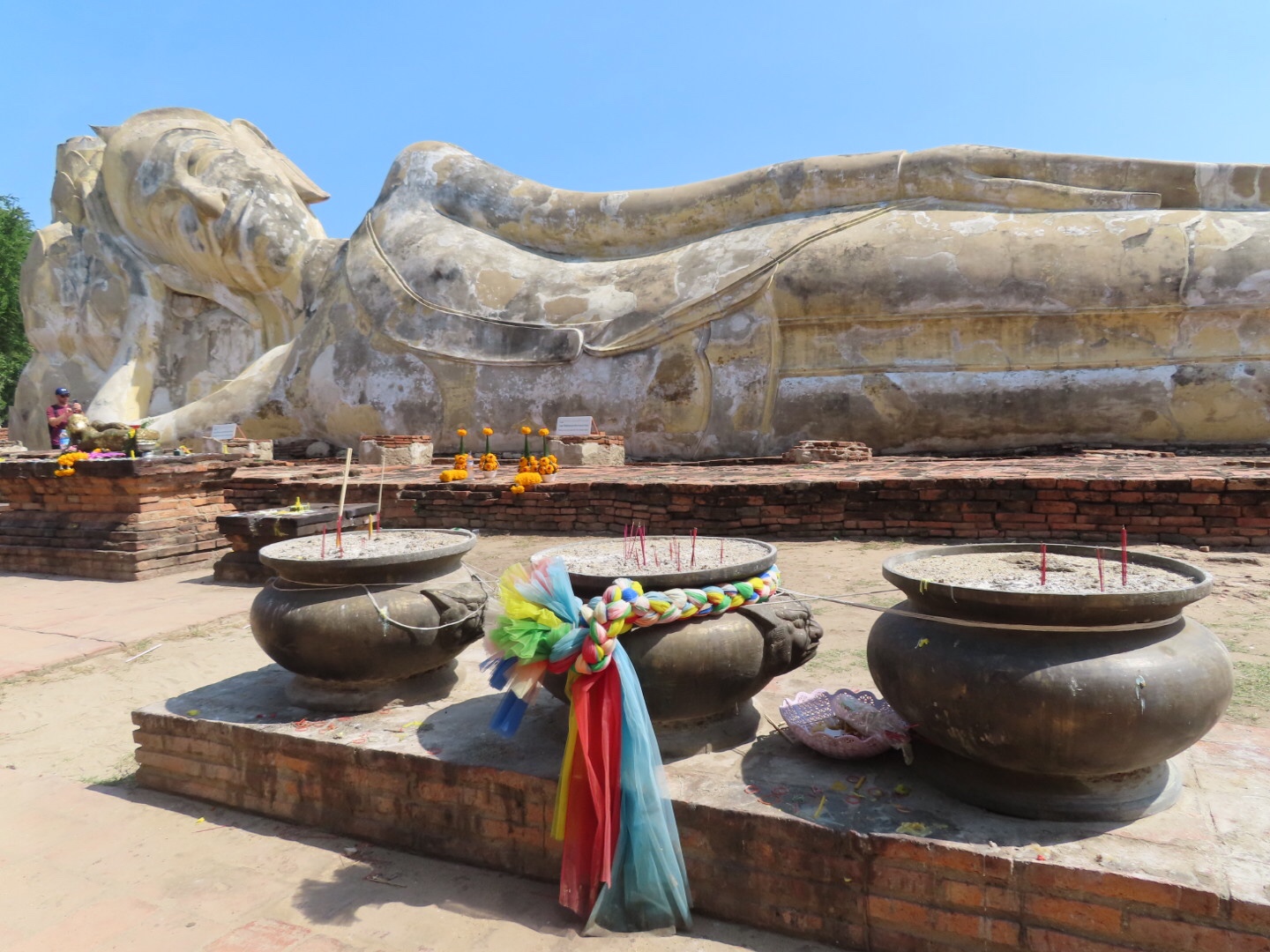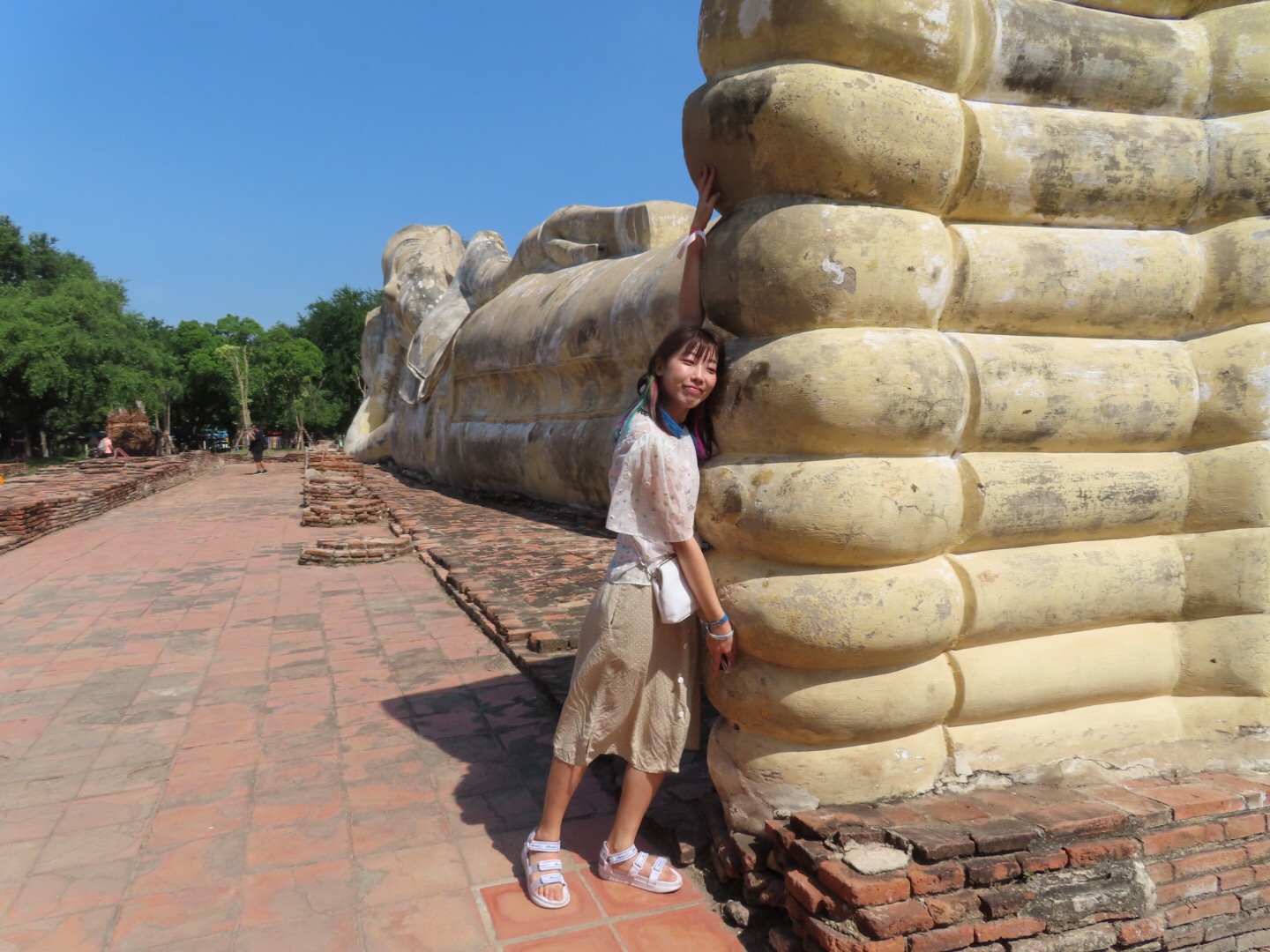 Wat Lokayasutharam: the reclining buddha statue.
I'll try to do the boat trip today and share more pictures, tropical sun is such a chamlenge for me 😂