I love Romania, especially Transylvania area. Its forested valleys and Gothic castles are forever embedded in people's imaginations. During my trip in this land of dark fairy-tales, Sighișoara is definitely my favourite stop. It's located deep in the middle of Transylvania. It's known as the birthplace of Dracula (Vlad Tepes).
我非常爱罗马尼亚,算我在东欧最喜欢的国家。尤其是特兰西瓦尼亚这个罗马尼亚中部充满童话故事色彩的区域。特兰西瓦尼亚地区多山多雾,所以被很多作家用来创作小说,最有名的当属爱尔兰作家布莱姆·斯托克笔下的吸血鬼德古拉。传说中的这个德古拉伯爵的原型当年住在罗马尼亚的特兰西瓦尼亚地区。今天我要带你们去的这个锡吉索拉就是德古拉先生的故乡,这座中世纪小城真的就像德古拉伯爵故事里一样,神秘又美丽。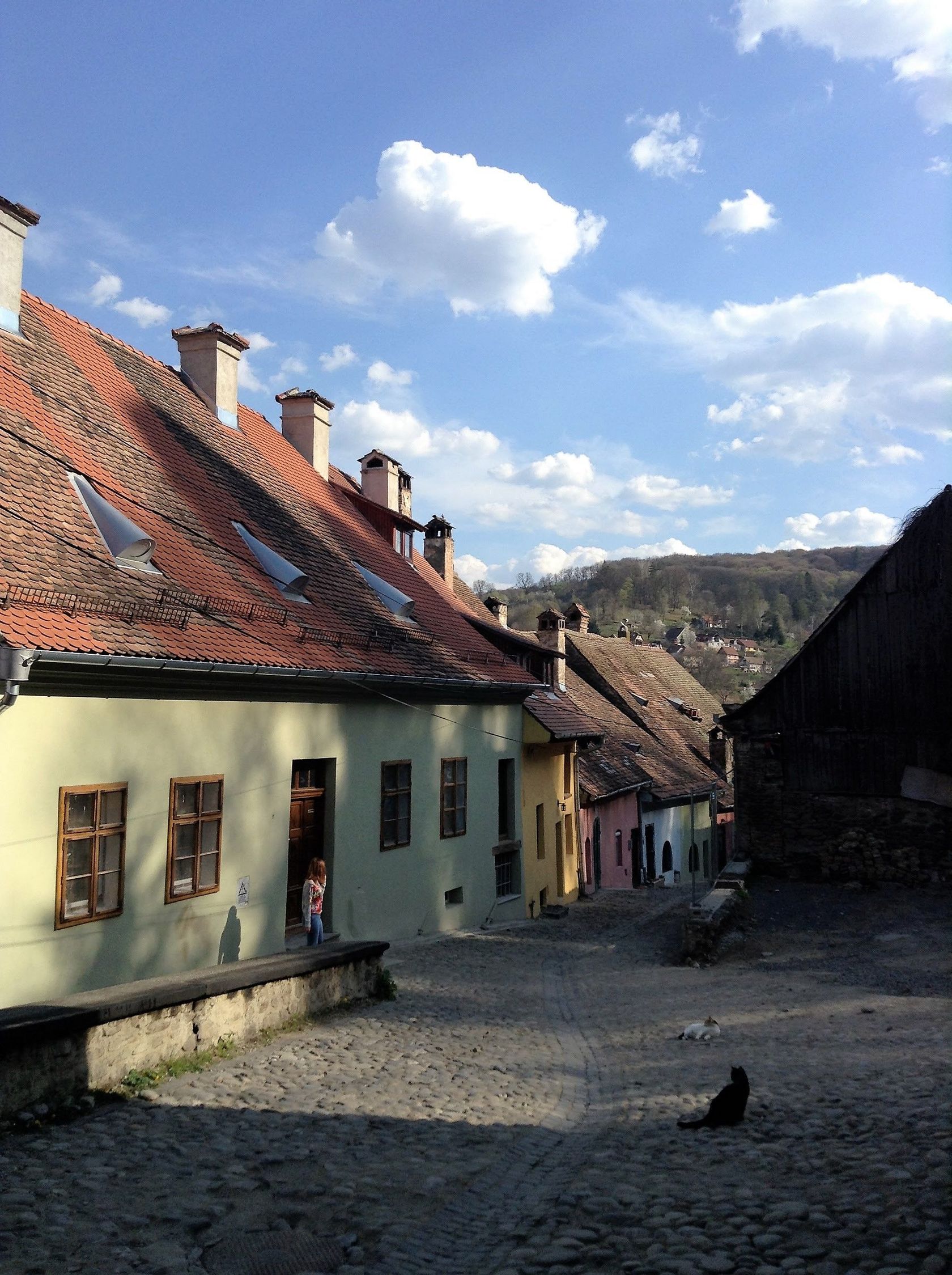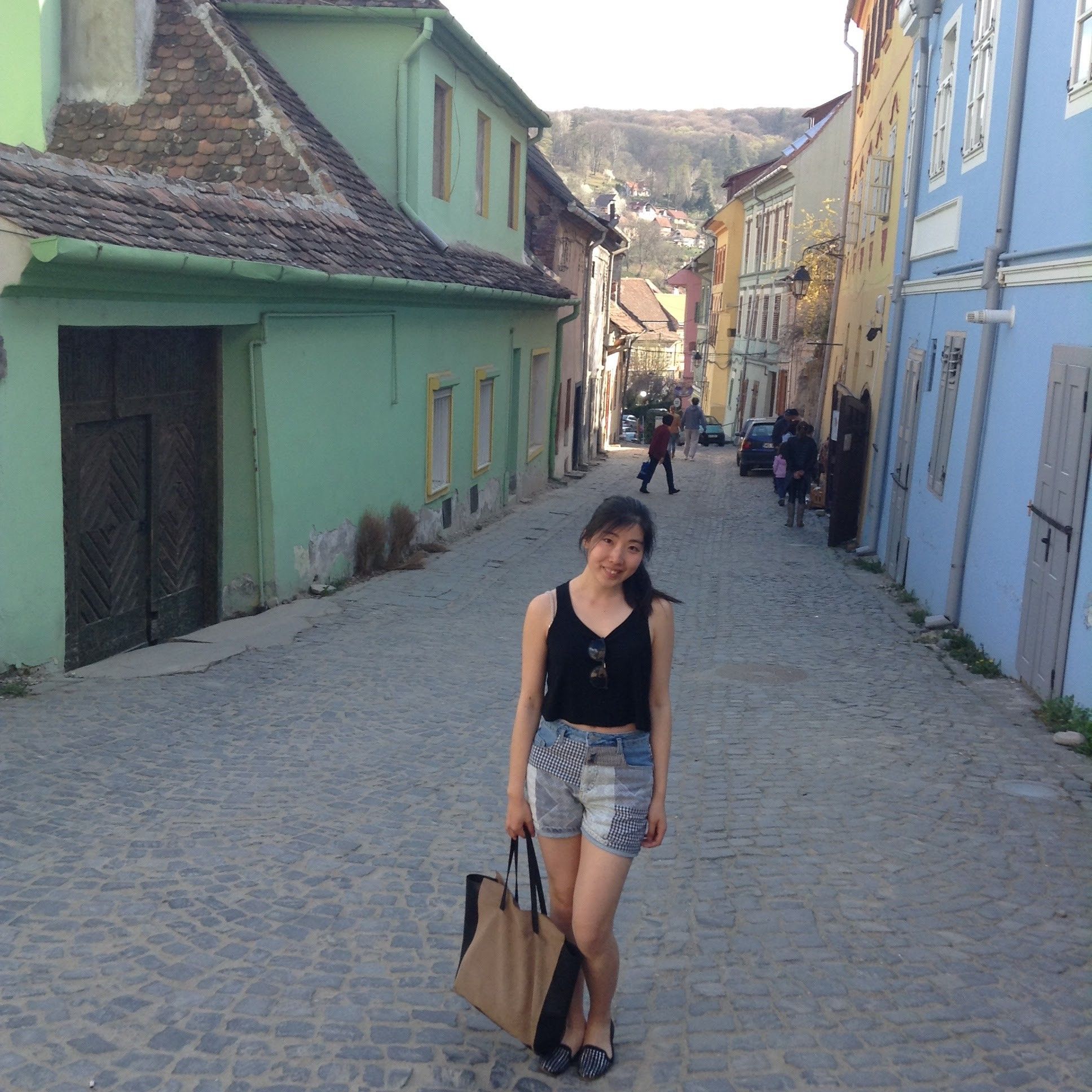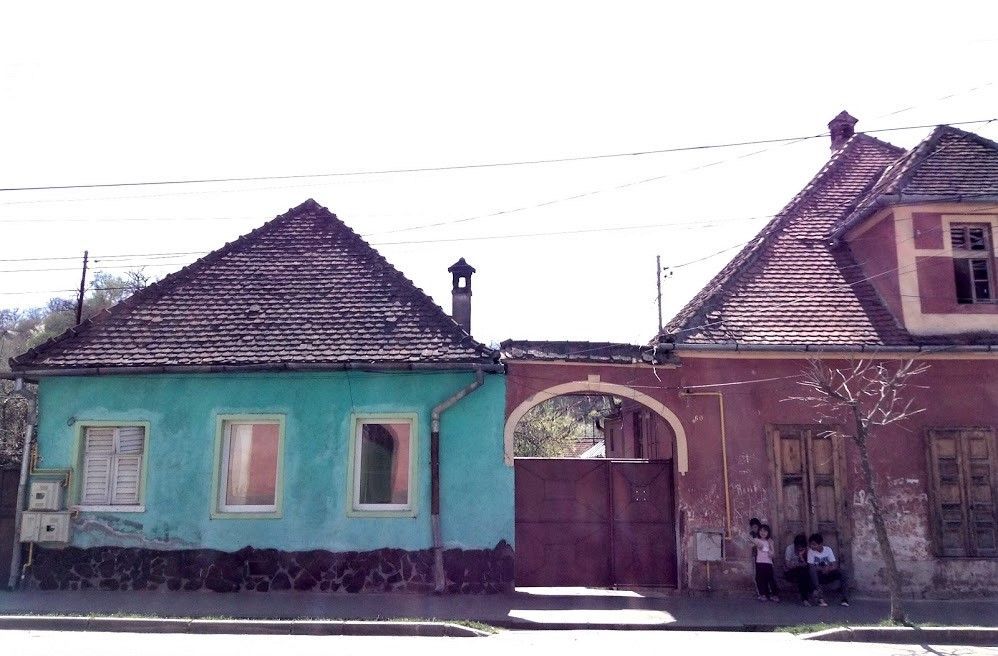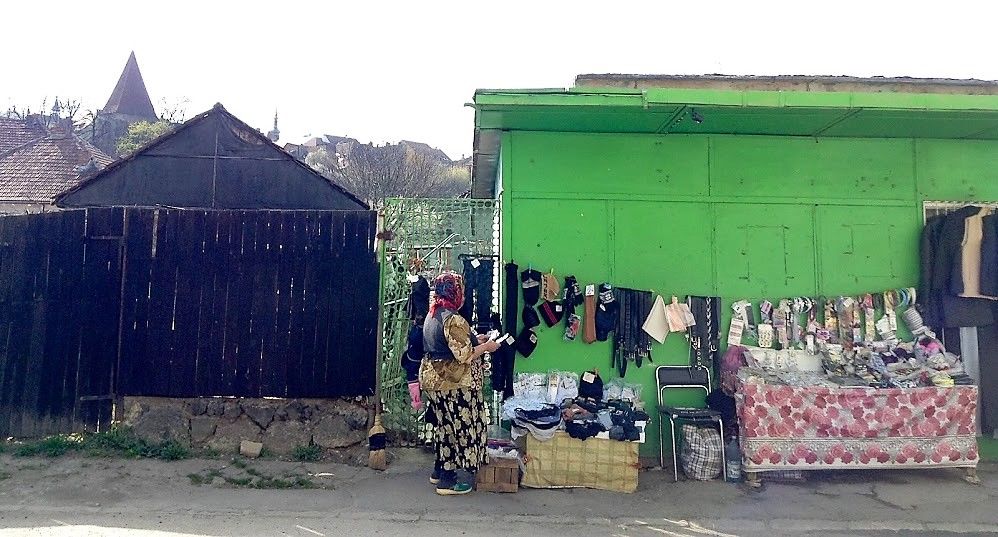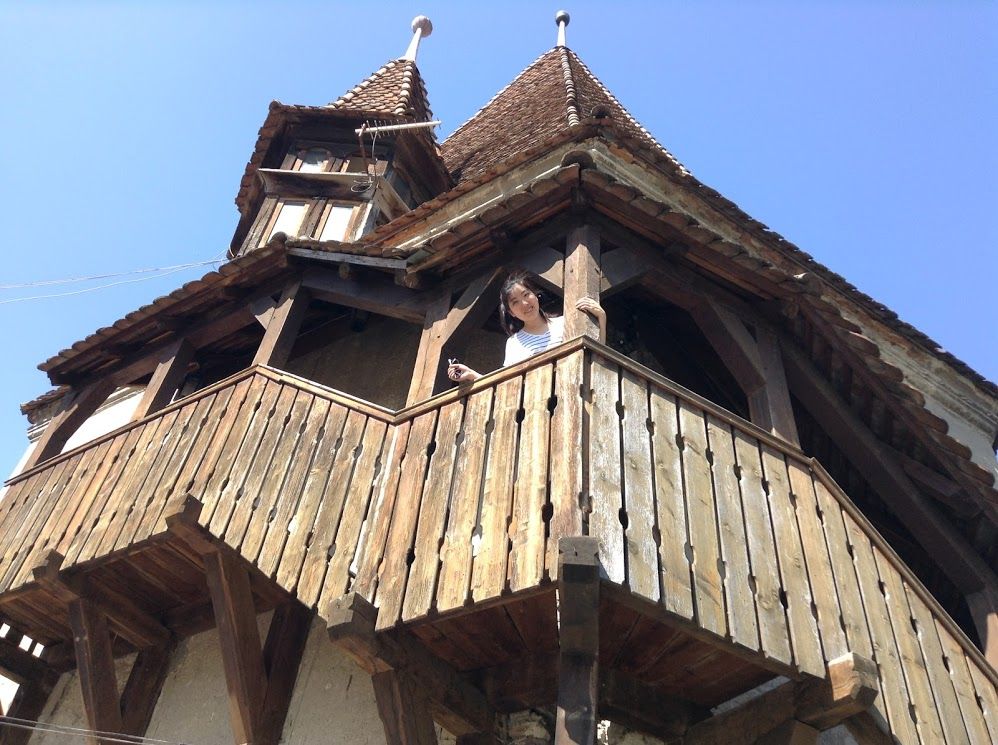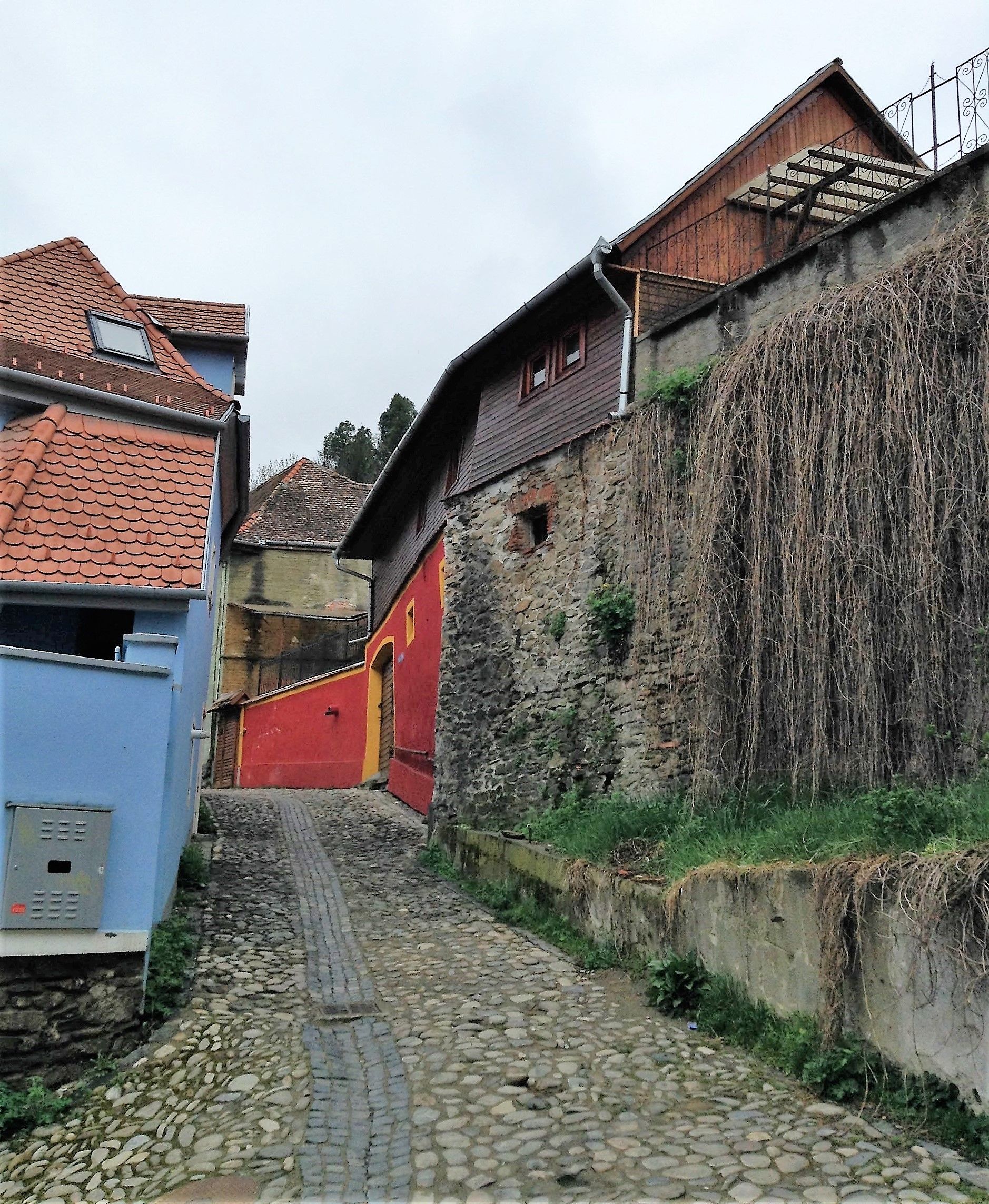 Sighisoara old town is a well-kept medieval town. It's an extremely charming city, the architecture, cobbled, colourful streets were a delight. The Medieval little town sits on top of a large hill in Sighisoara and is highly compact. It was a great fun to wander among all the colorful buildings.
锡吉索拉老城是一座保留完好的中世纪城市,也是我见过最美的中世纪城。走在这里的巷弄,古堡,教堂就好像走在历史里面。这个坐落于山丘上的老城并不大,但是色彩非常丰富,目不暇接。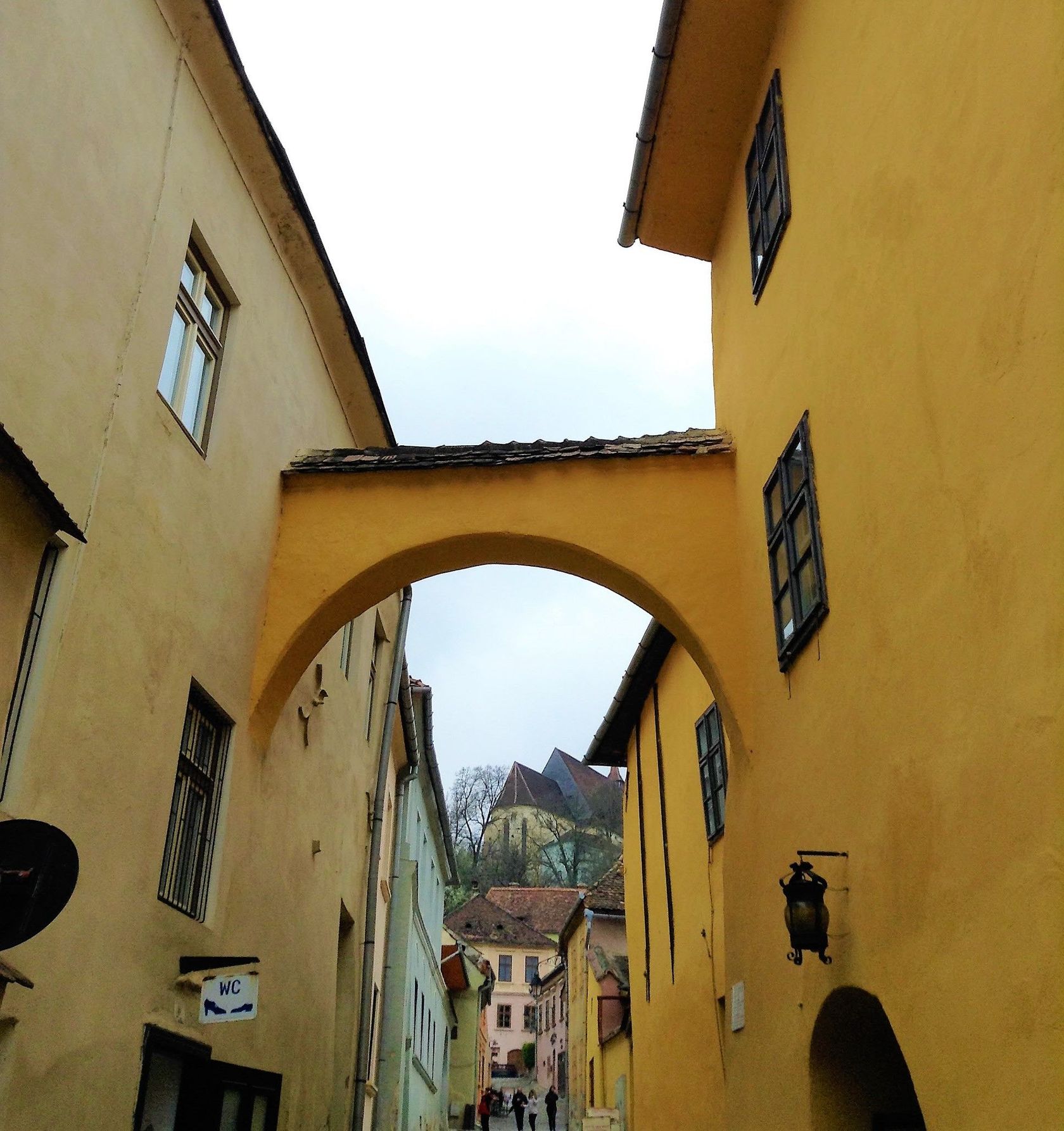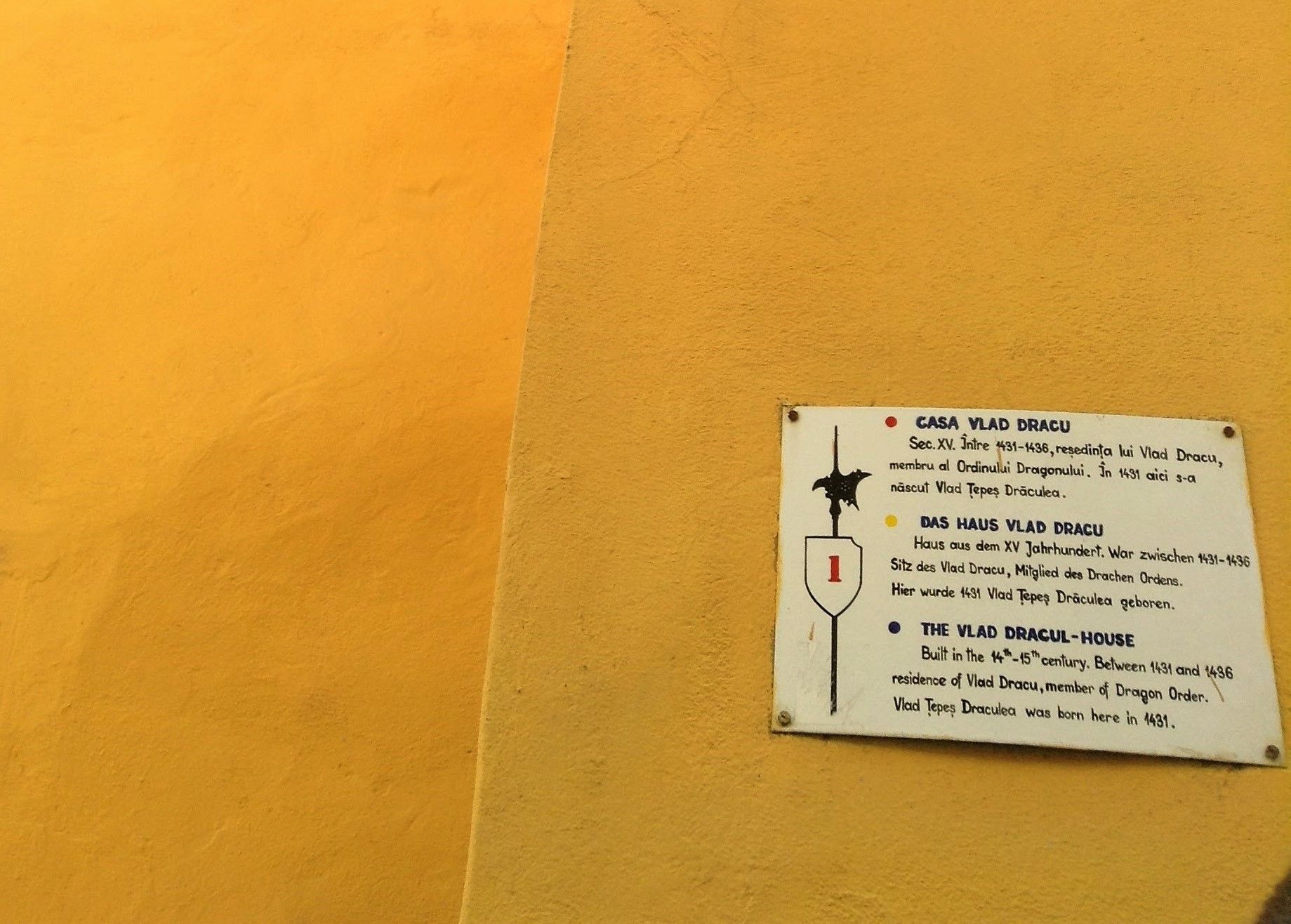 This yellow house is called the Dracula House, where he was born and grew up.
这间黄色的房子就是传说中德古拉伯爵和父亲曾经居住的地方,自从小说出了名,拍了电影。很多人专程这里拜访。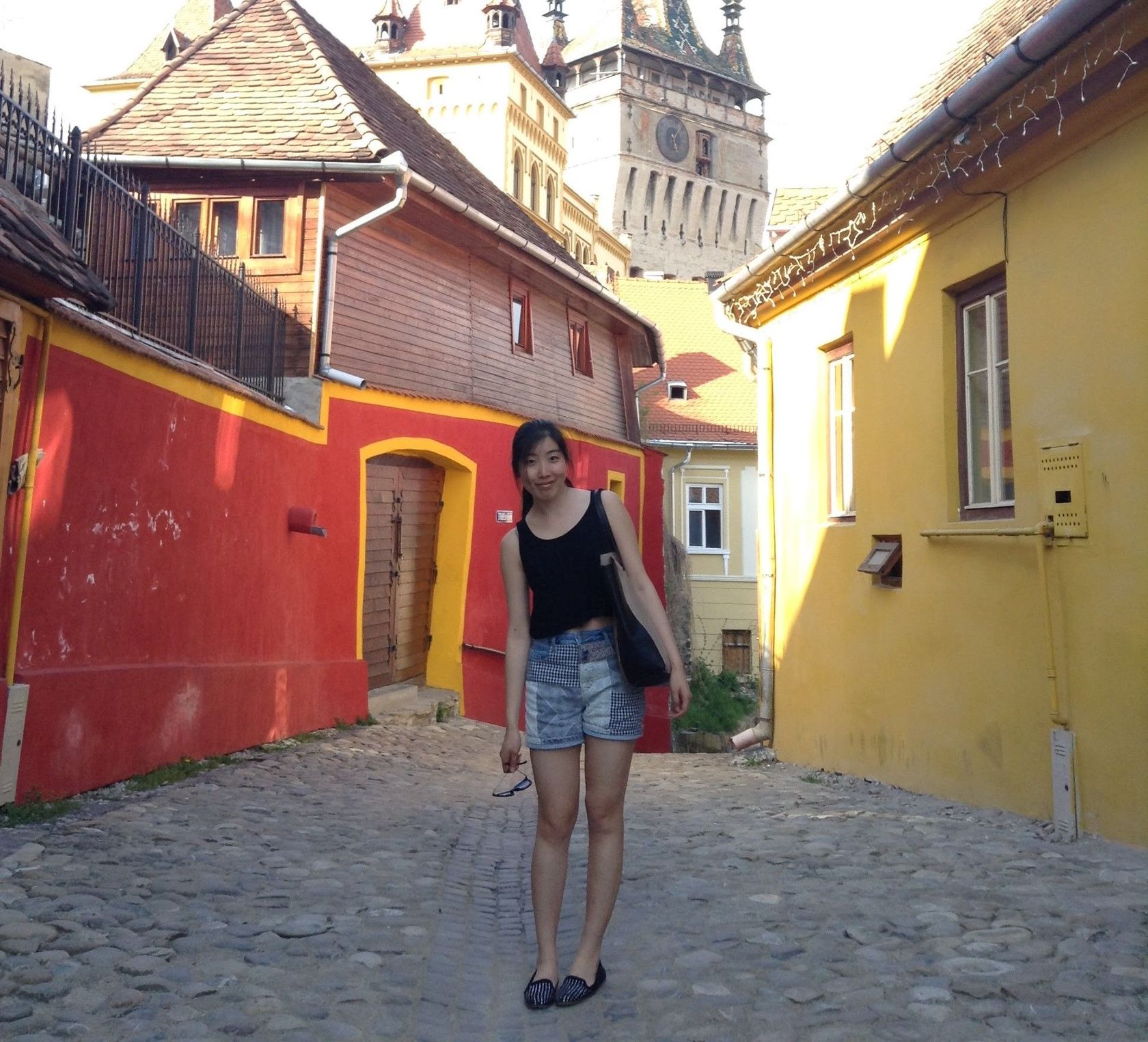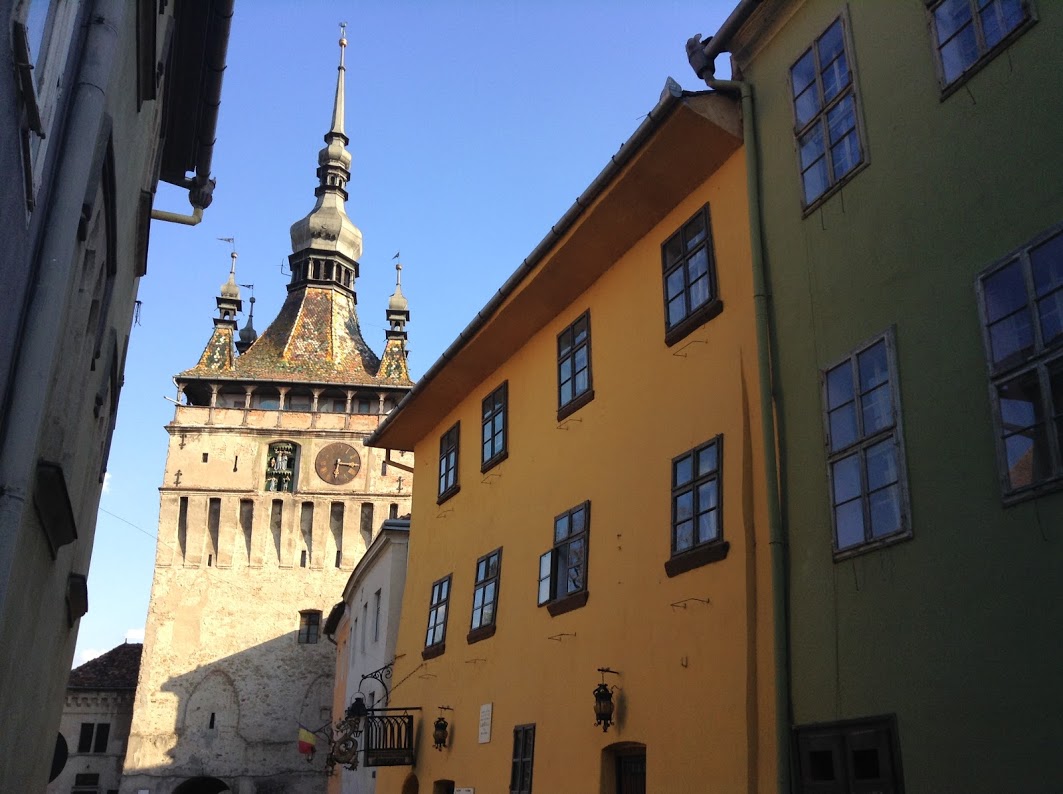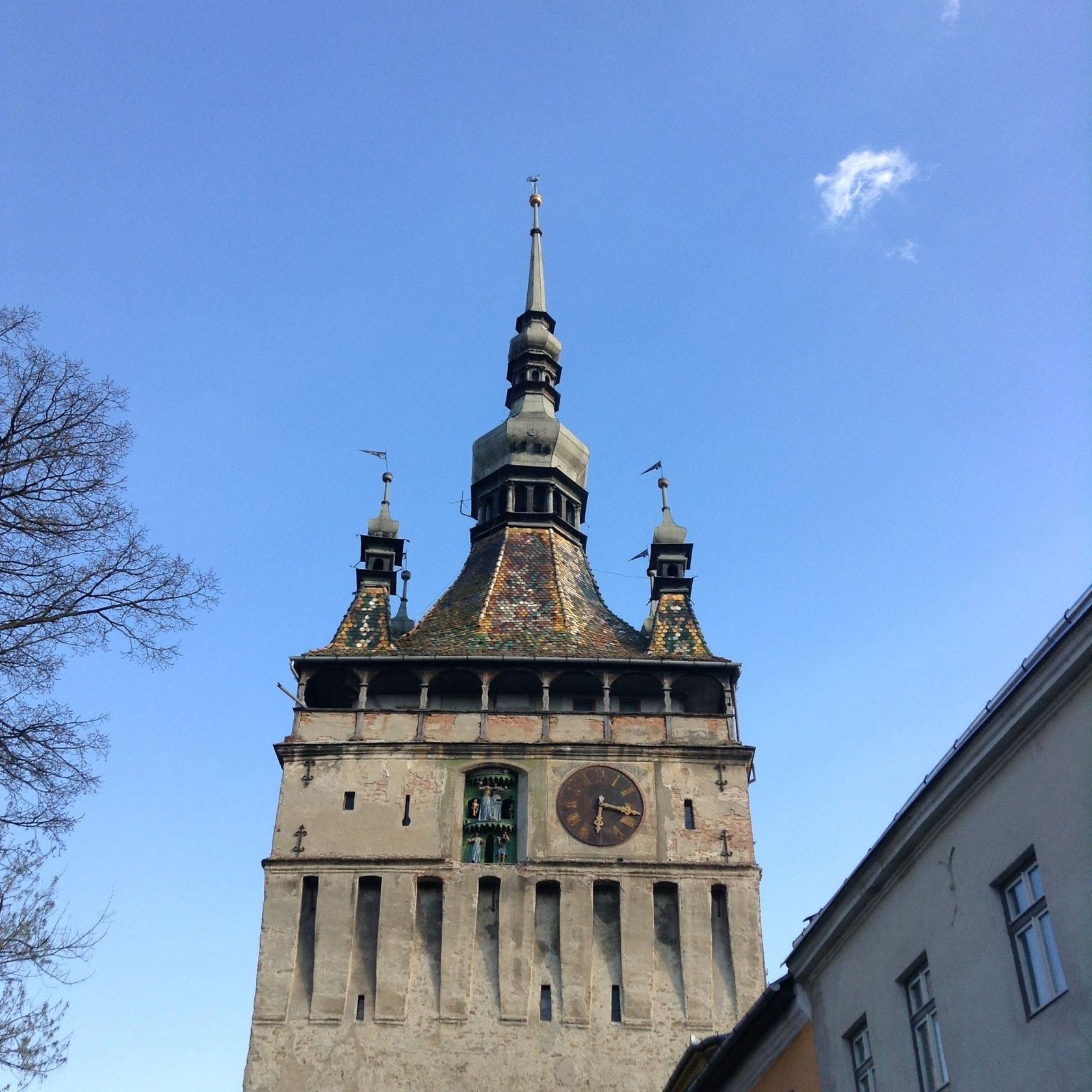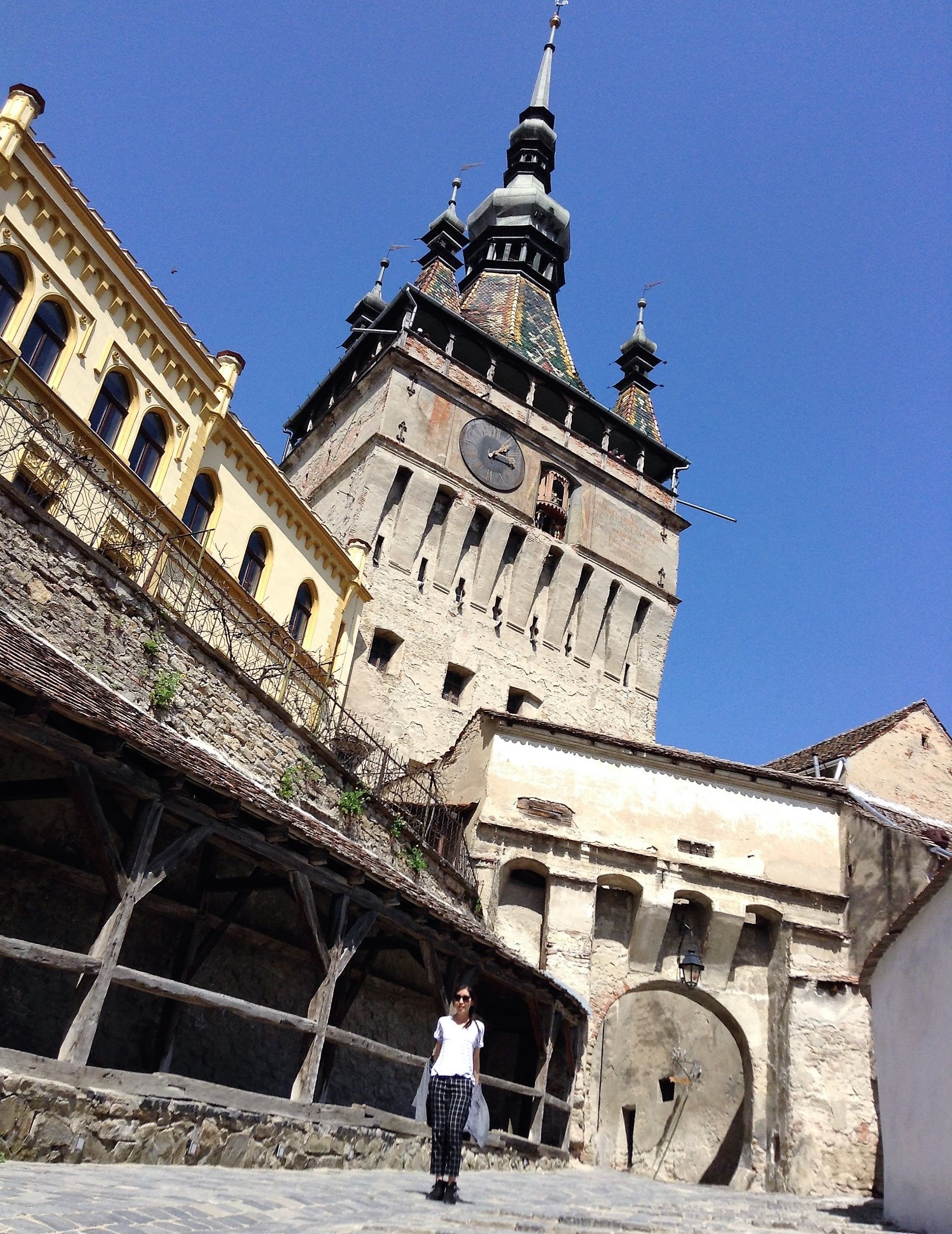 The clock tower is a must see place in Sighisoara. Its role was to be the main gate into the citadel and to house the town's council. It was built in the second half of the 14th century and expanded to 64m height in the 16th century. After a big fire in 1676 (when the town's gunpowder deposits exploded) the roof of the tower was restored to the present Baroque shape, and in 1894 the colourful tiles were added.
这个在城中央的钟楼是在老城必须看也不会错过的地方。钟楼曾是老城的城门和市政厅,建于14世纪,在16世纪扩建成了现在的高度。而现在钟楼的巴洛克式楼顶则是17世纪的一场大火以后重建的。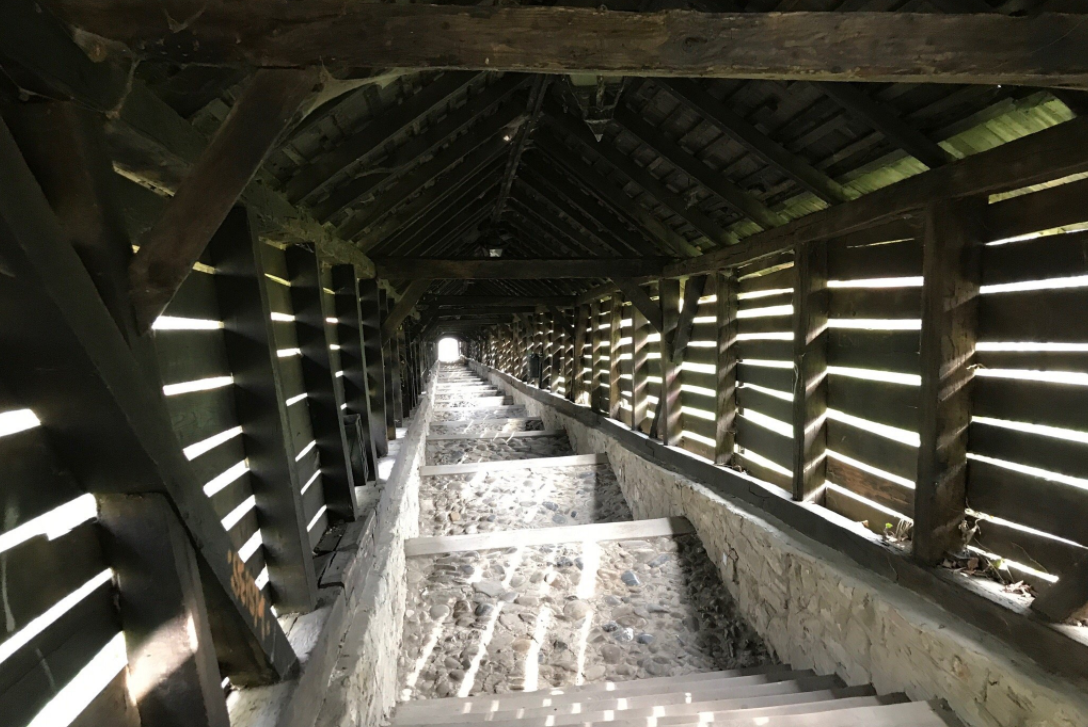 To get to the higher part of Sighisoara old town, you need to pass a covered stairway, which is quite unusual. It has some 140 steps go from the town to the fortified church above.
由于钟楼入口地势较高,从古城上去需要经过这个特别的加顶棚的台阶。我数了一下,大概有140多个台阶呢,要是不常运动的话,可能会气喘。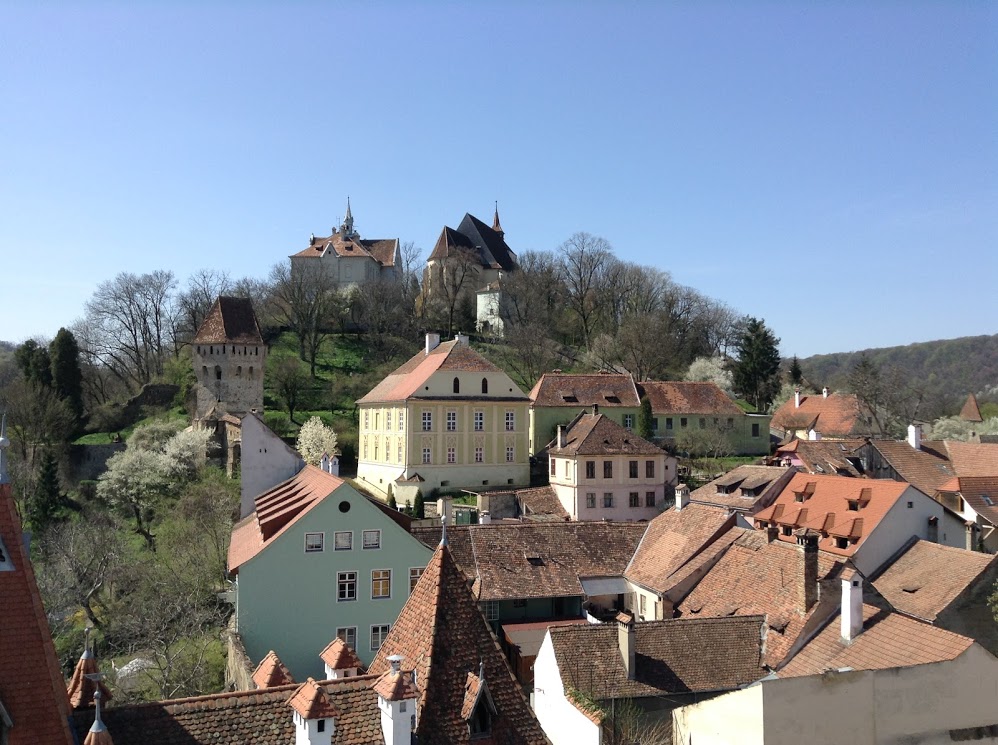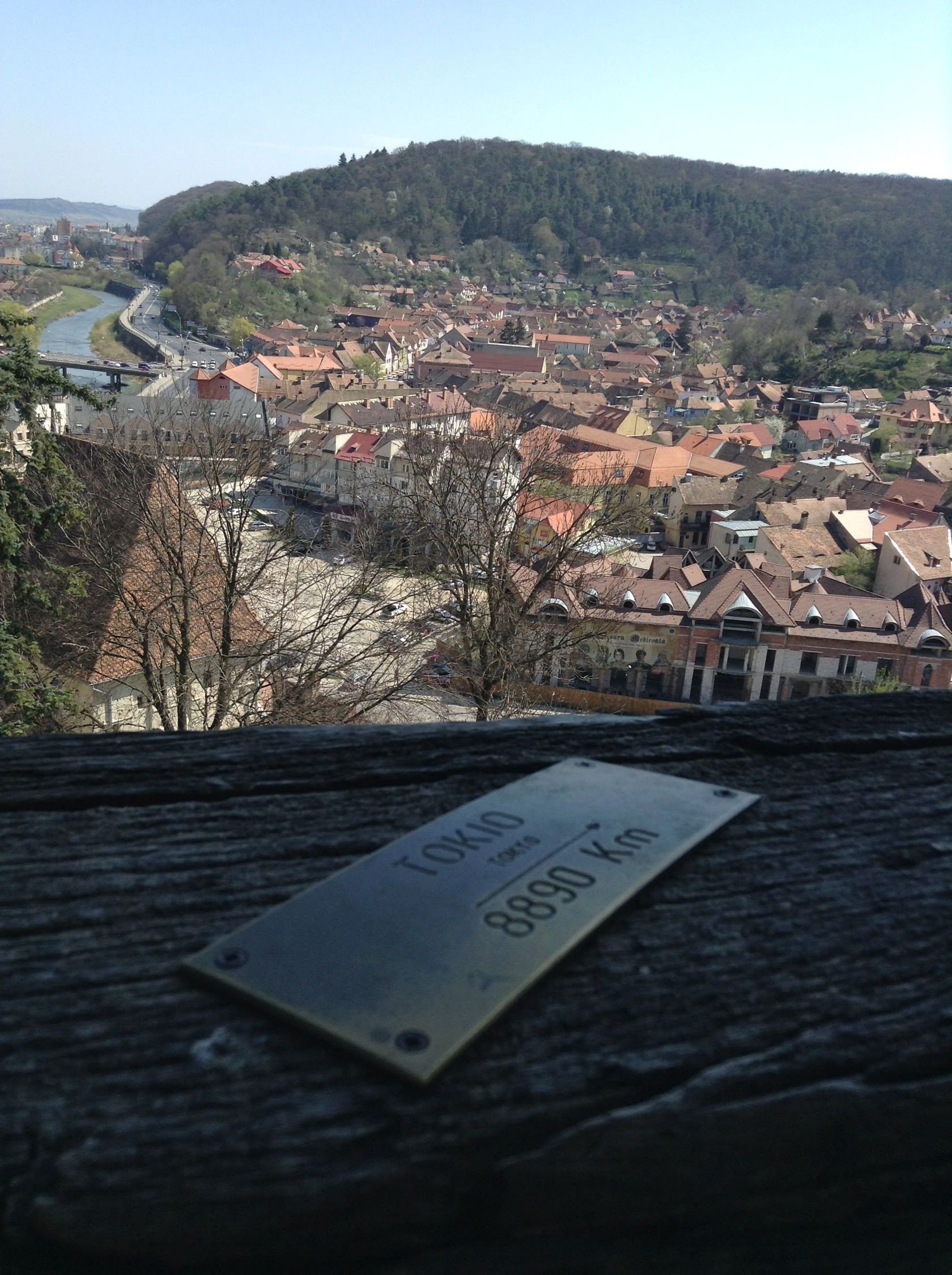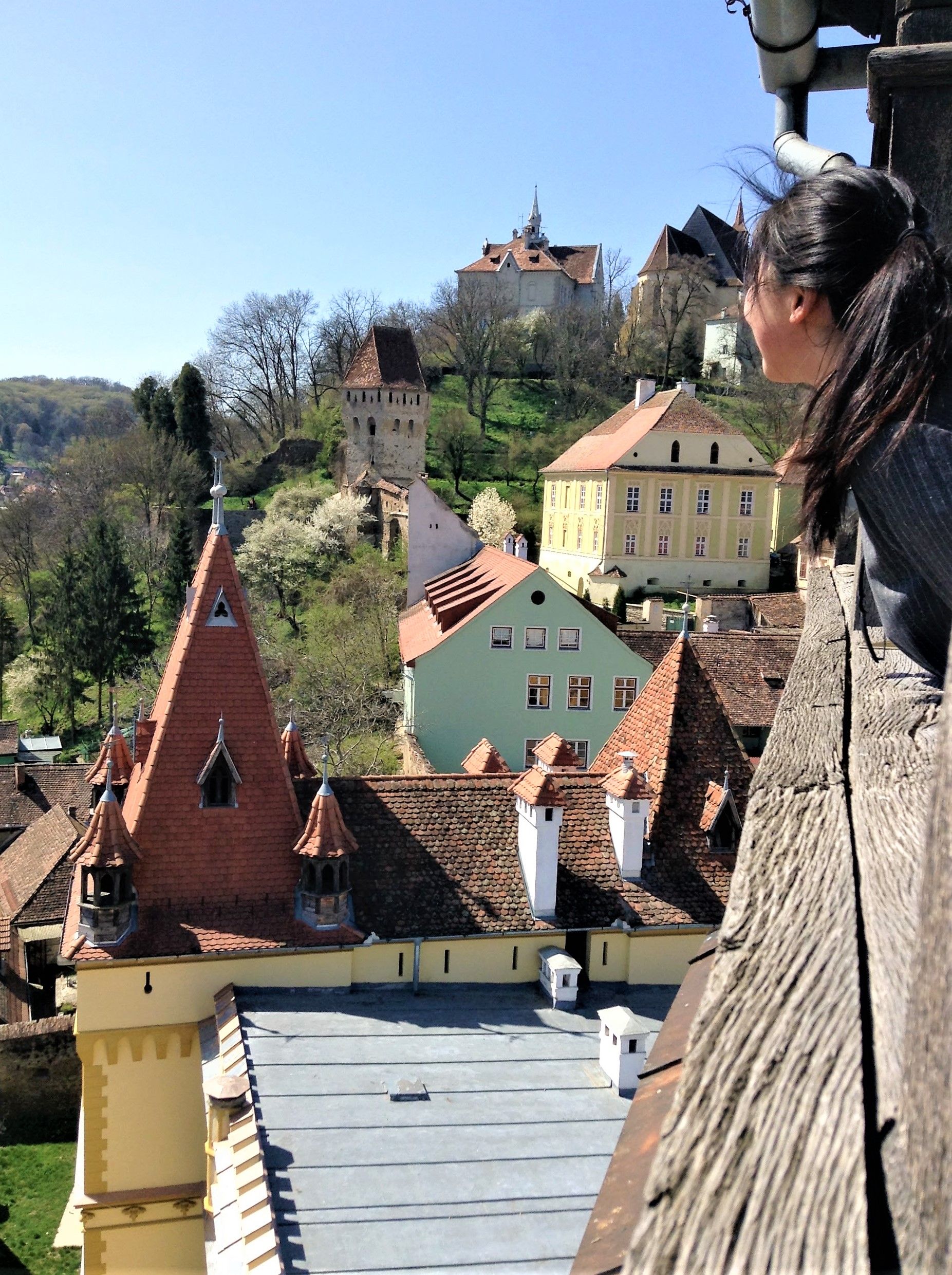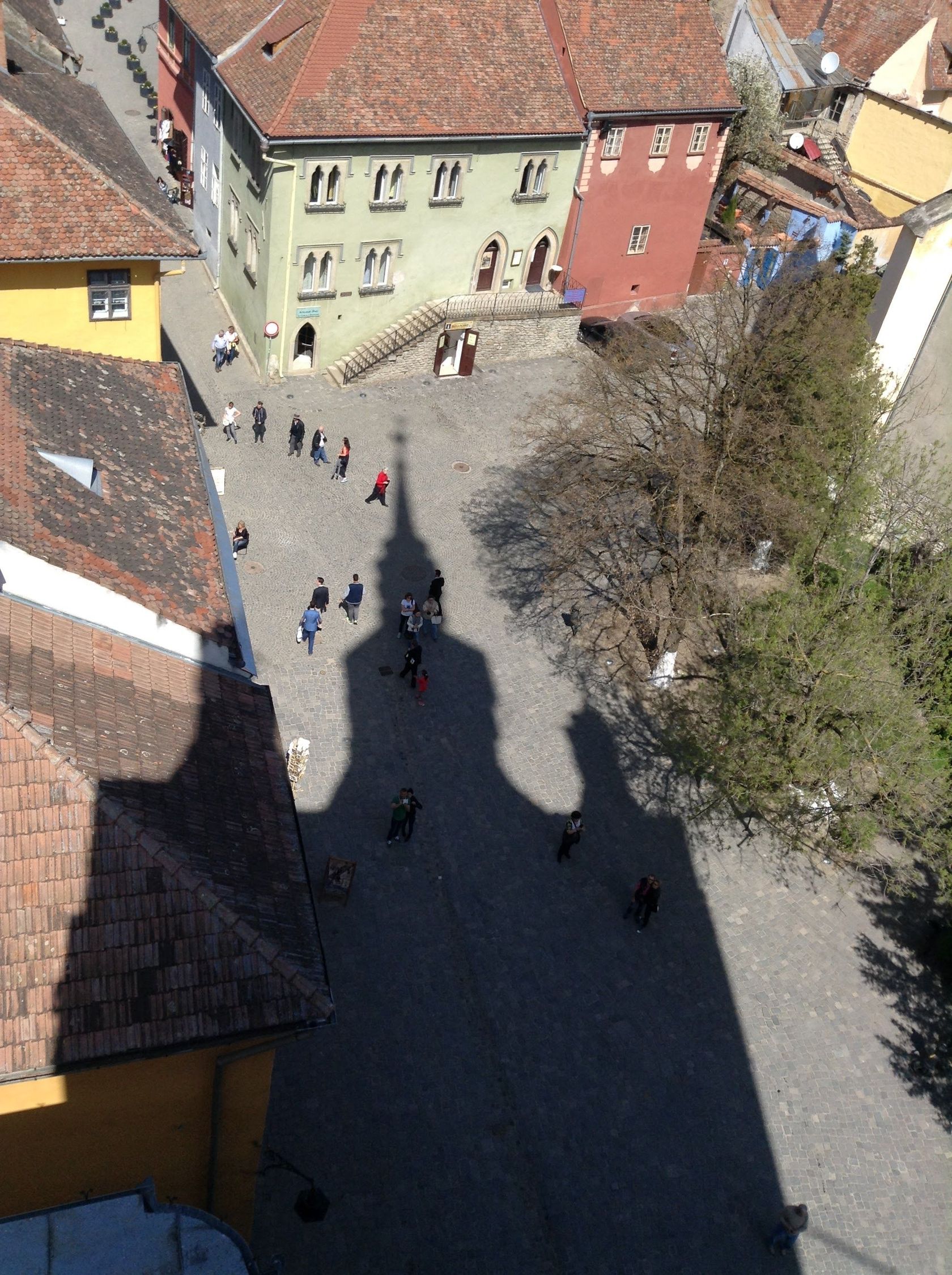 The 360 degrees view from the Clock Tower was tremendous, especially on a sunny day. Climbing the clock tower gives you a great view of the surrounding area and the buildings are all unique and colorful.
从钟楼顶部看下去的风景真是太美了,可以看到依山而建,错落有致,五彩的城堡和房子。还可以看到穿过老城居民区的河流,彩色的房子,被钟楼影子覆盖的广场,以及稀稀落落的游人。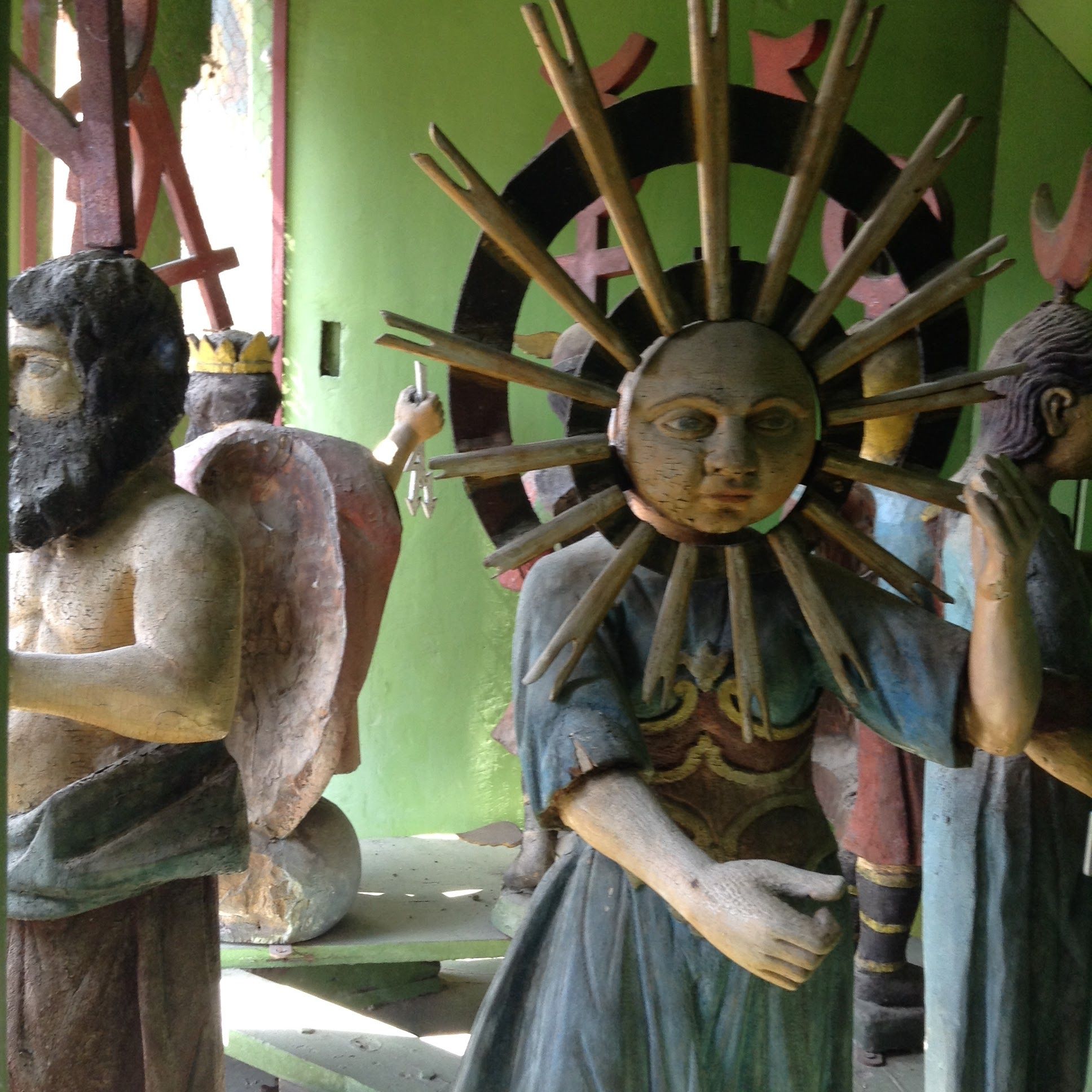 Super cute statues that ring the church bell
非常可爱的木制敲钟小人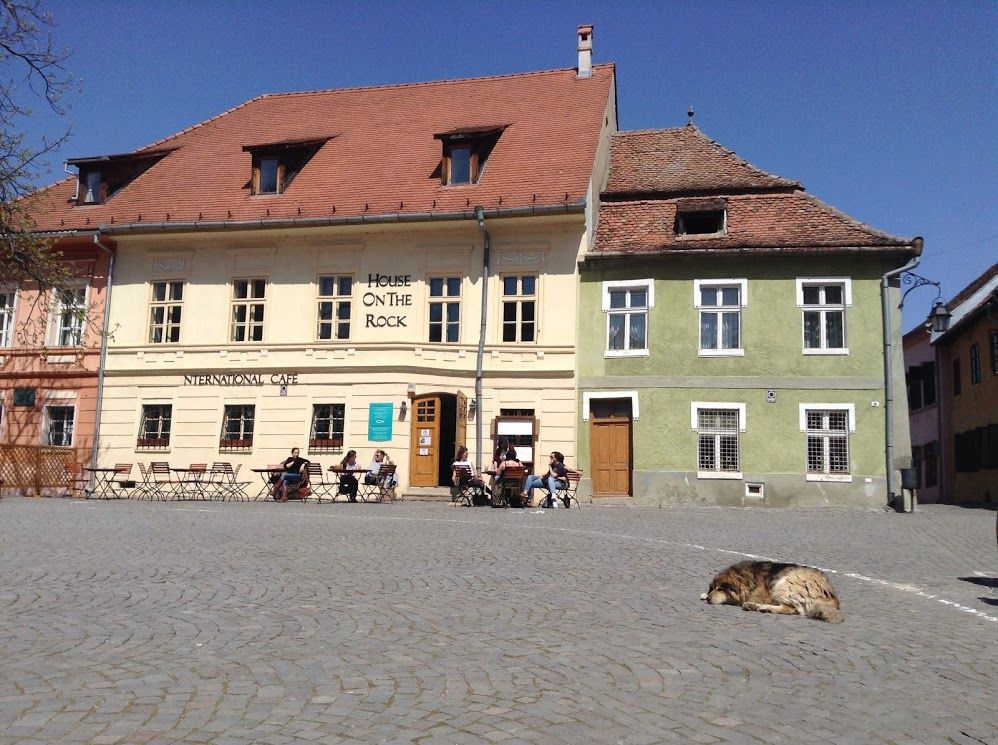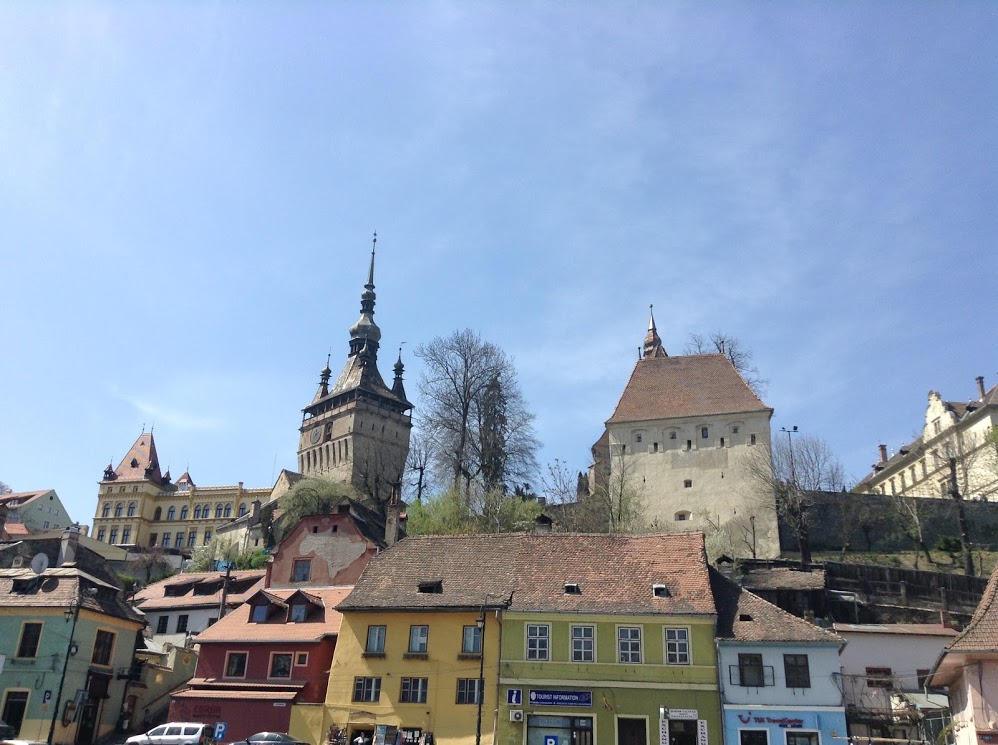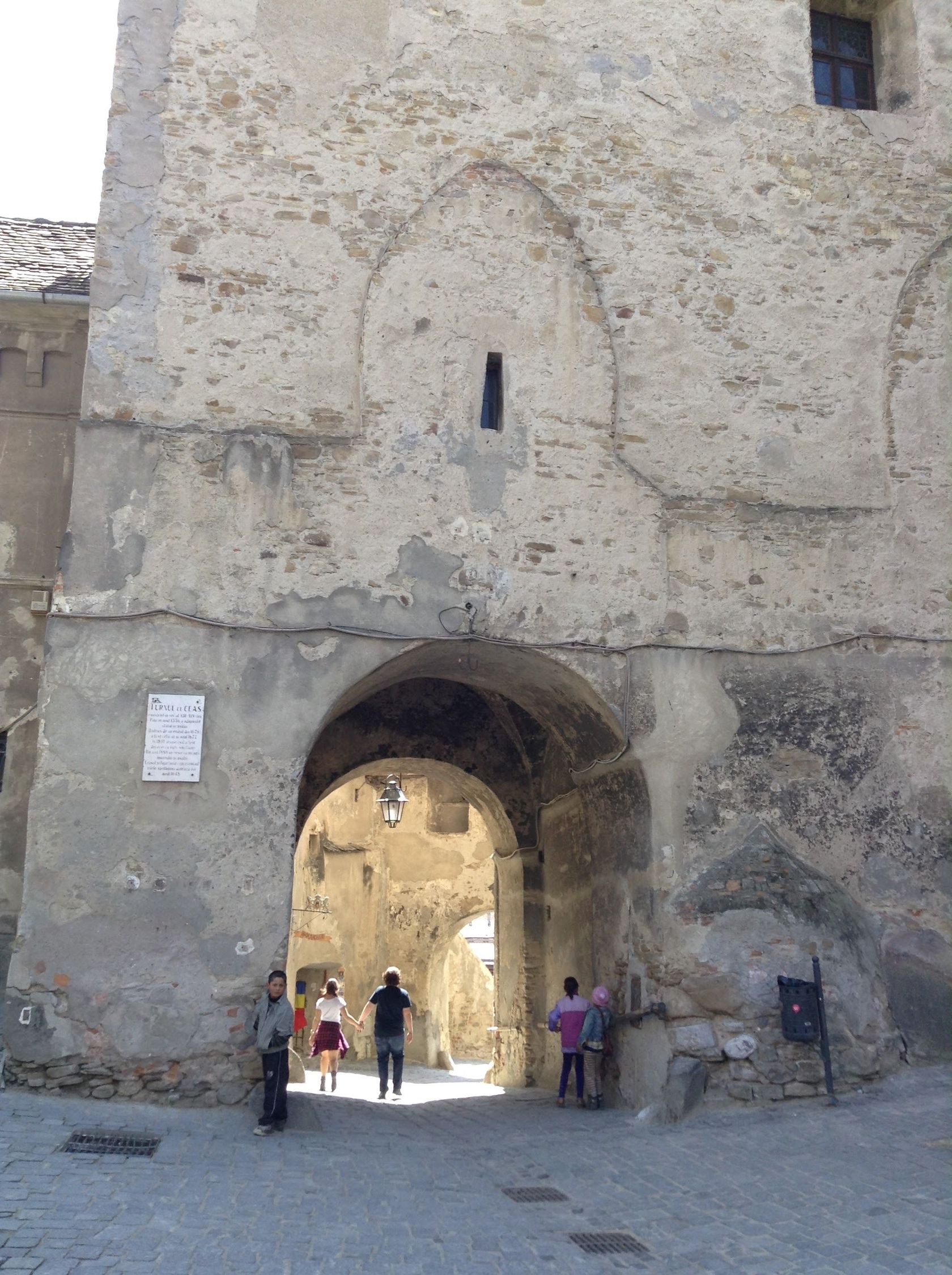 Little Roman kids were playing around. Transylvania has a large number of Roman population.
都说罗马尼亚是吉普赛人的故乡,吉普赛人多聚居在城郊,他们的交通工具是传统的马车,在锡吉索拉可以看到嬉戏玩闹或者向游人乞讨的吉普赛小孩。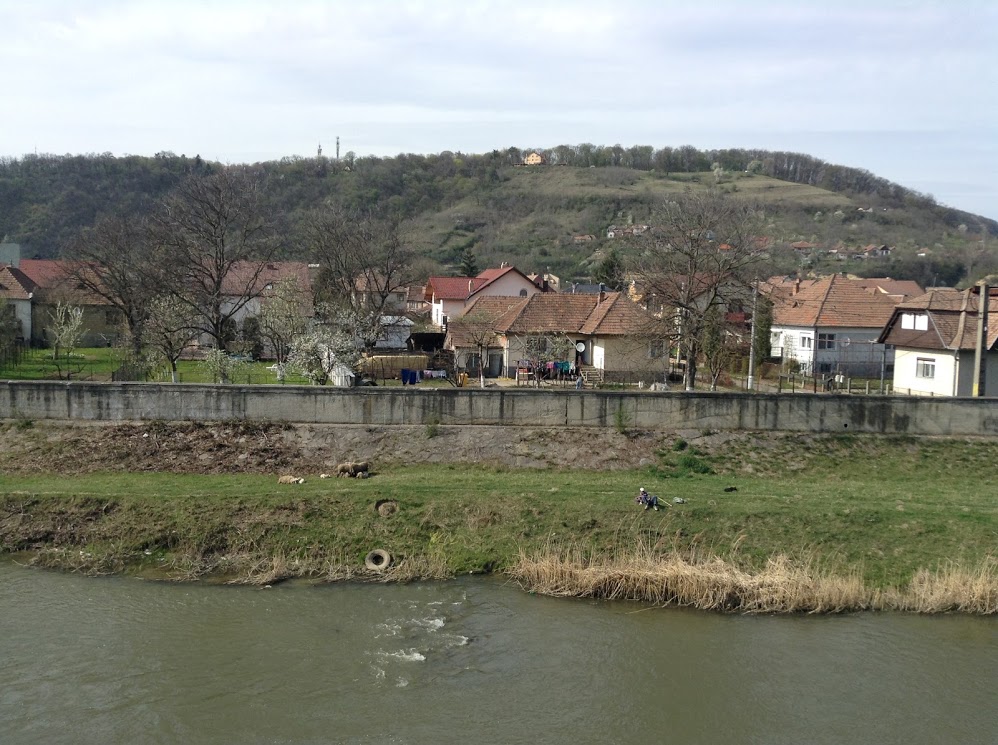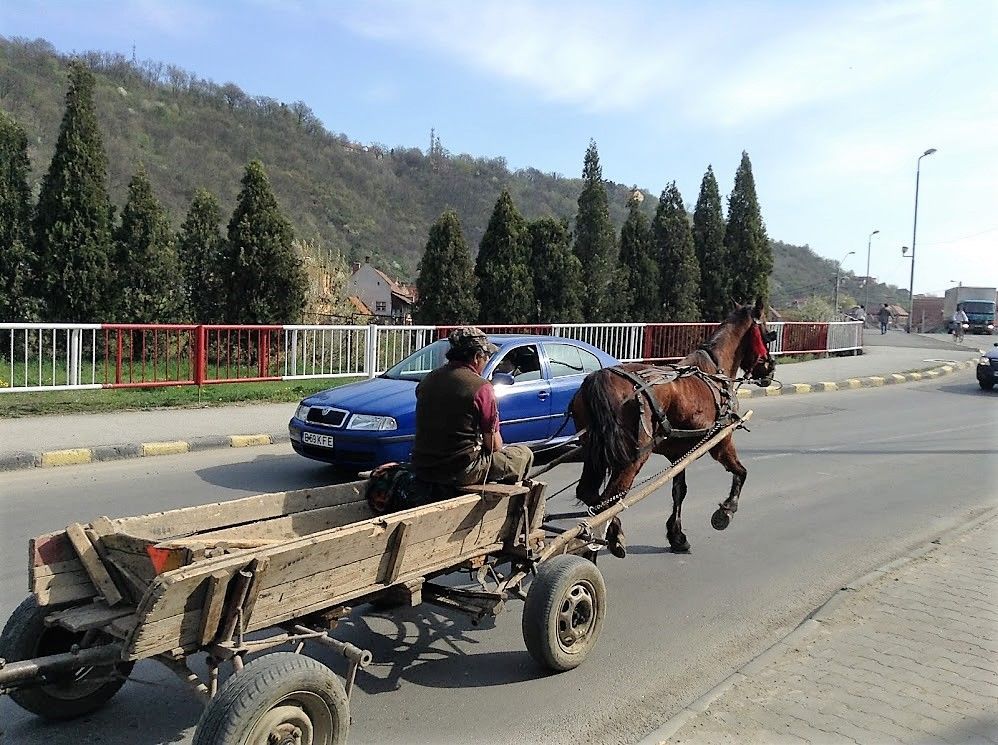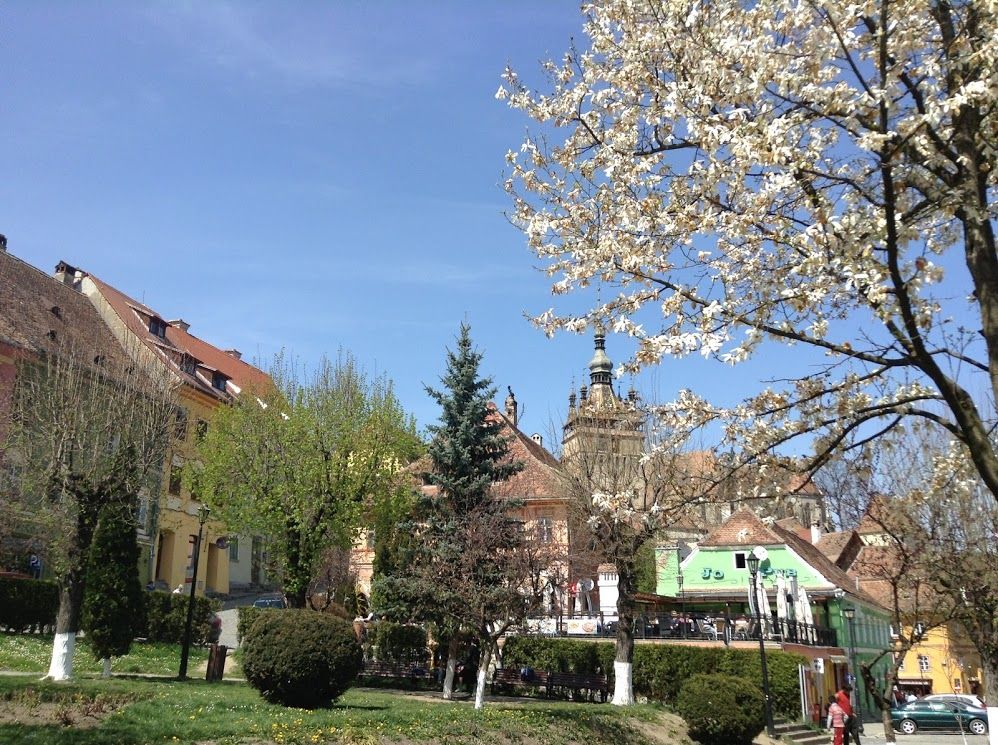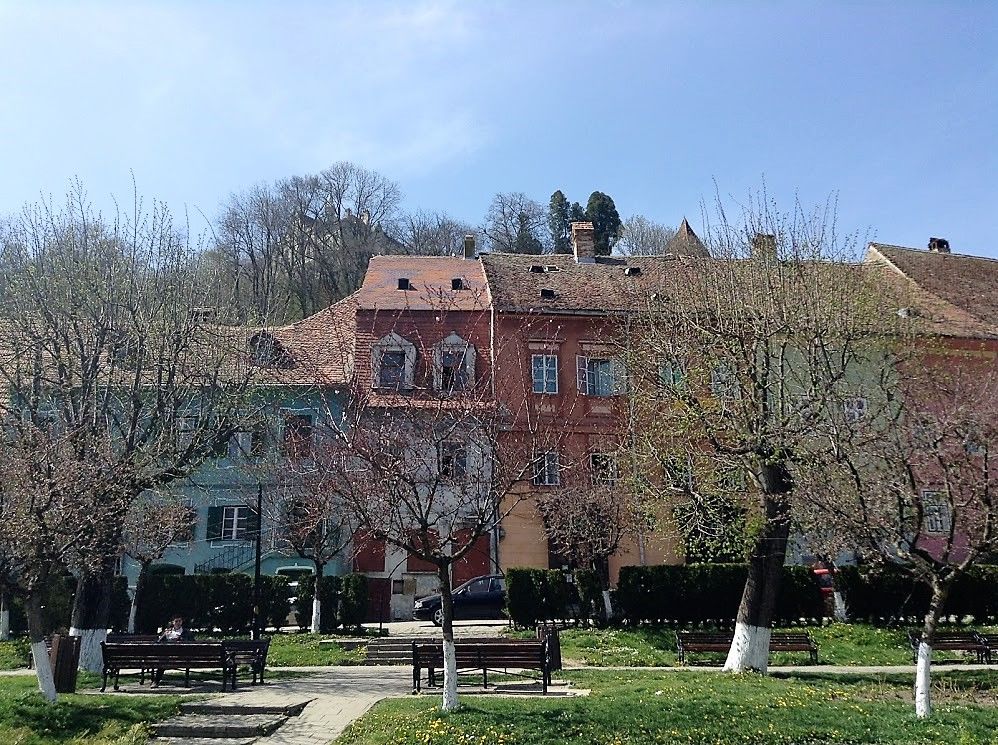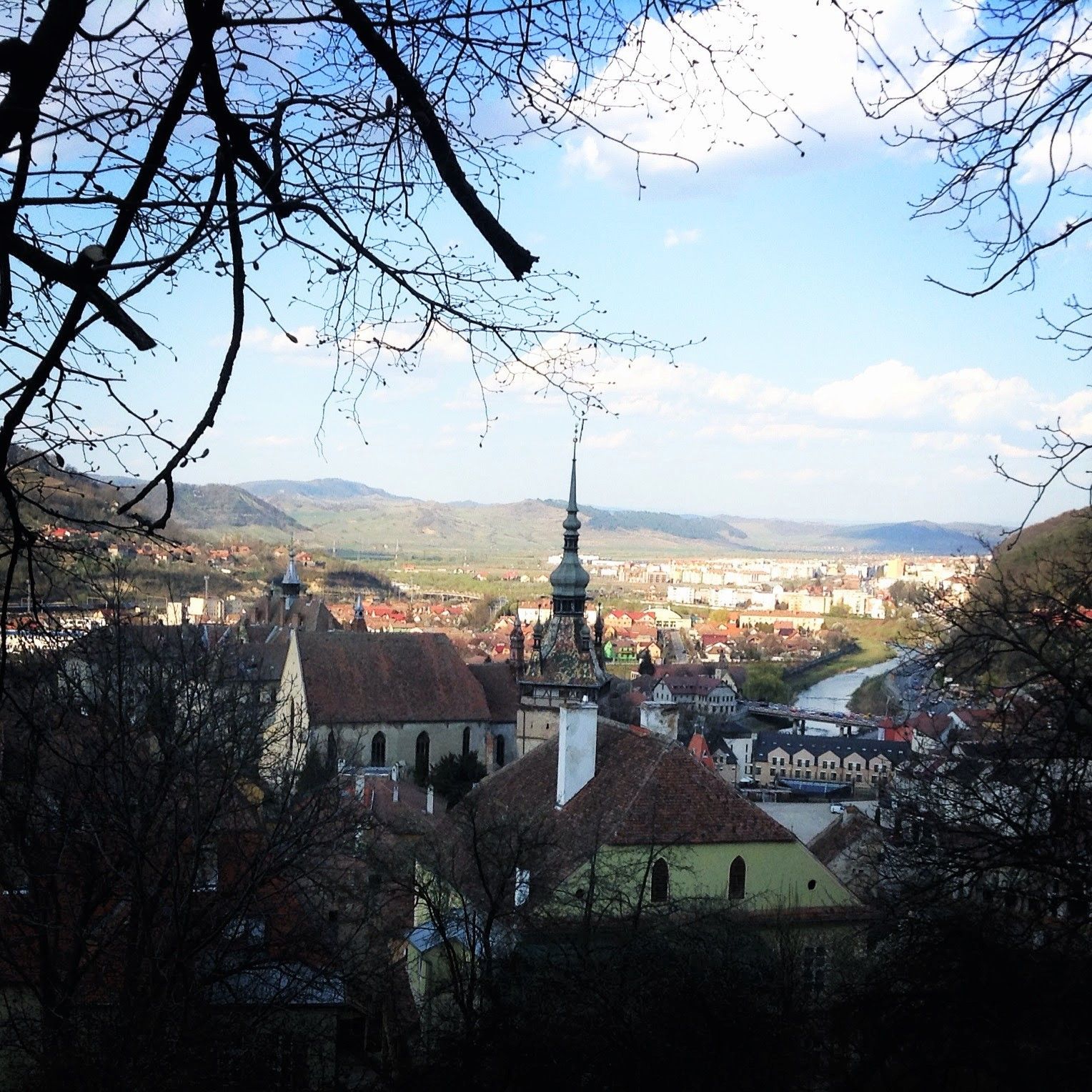 In the spring and summer days, Transylvania is absolutely beautiful, with so many flowers blooming.
尤其是在春天和夏天,锡吉索拉真是个非常惬意的好地方,繁花盛开在五彩的街。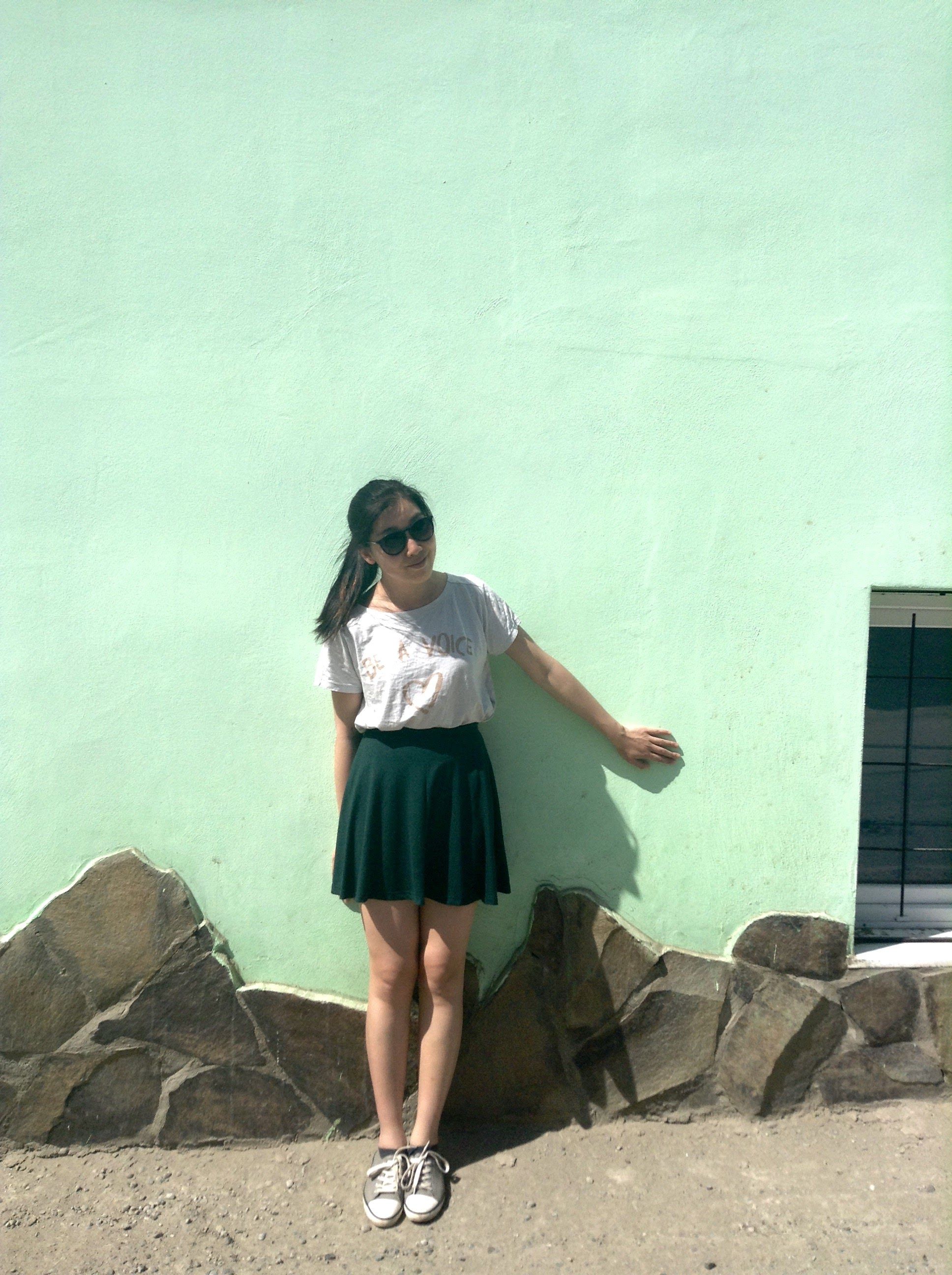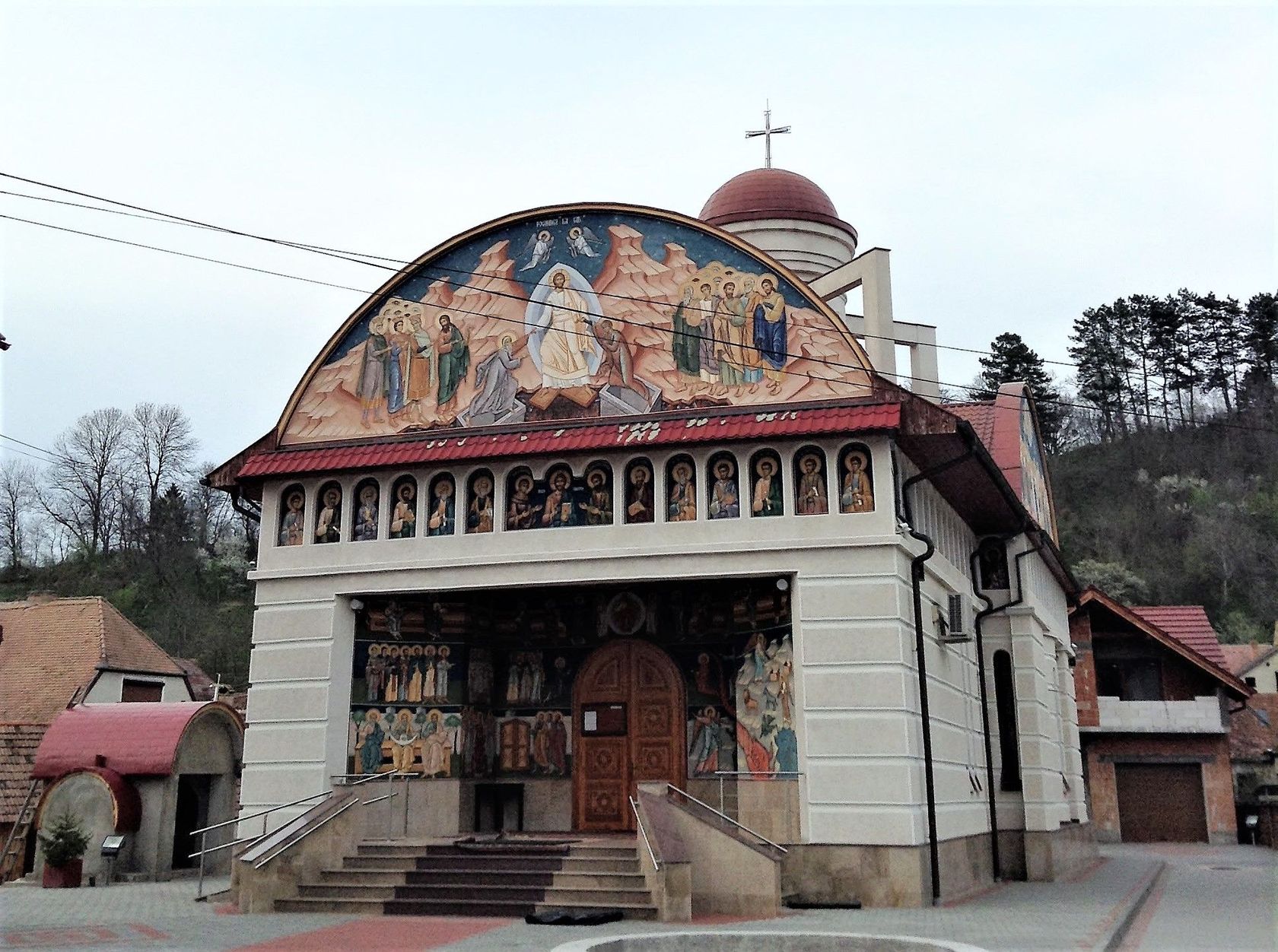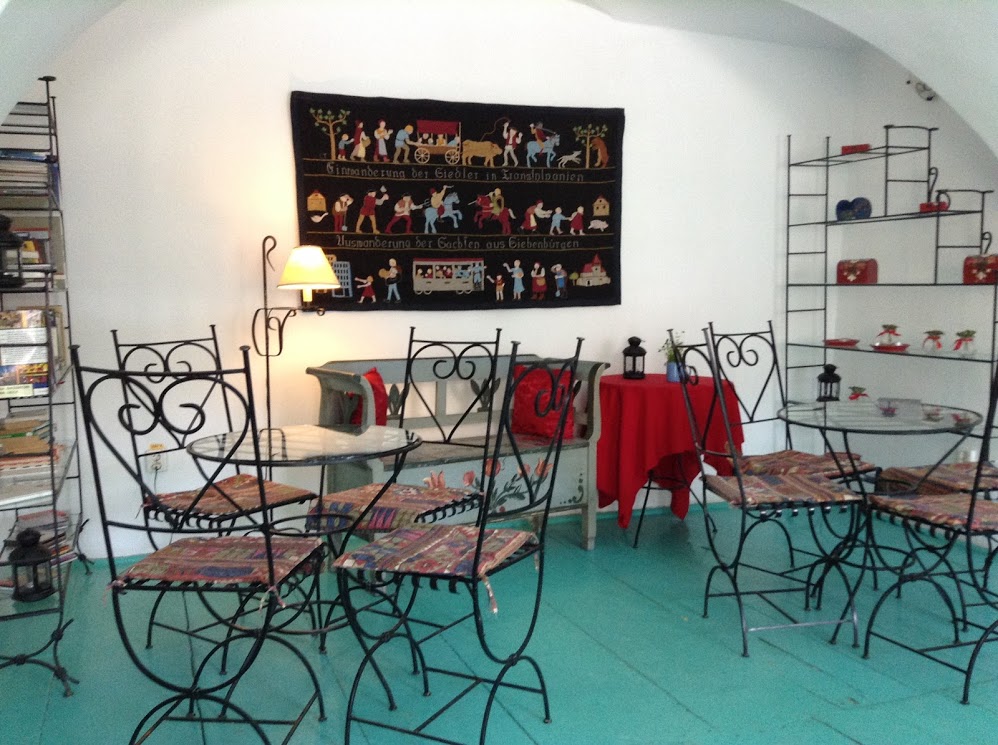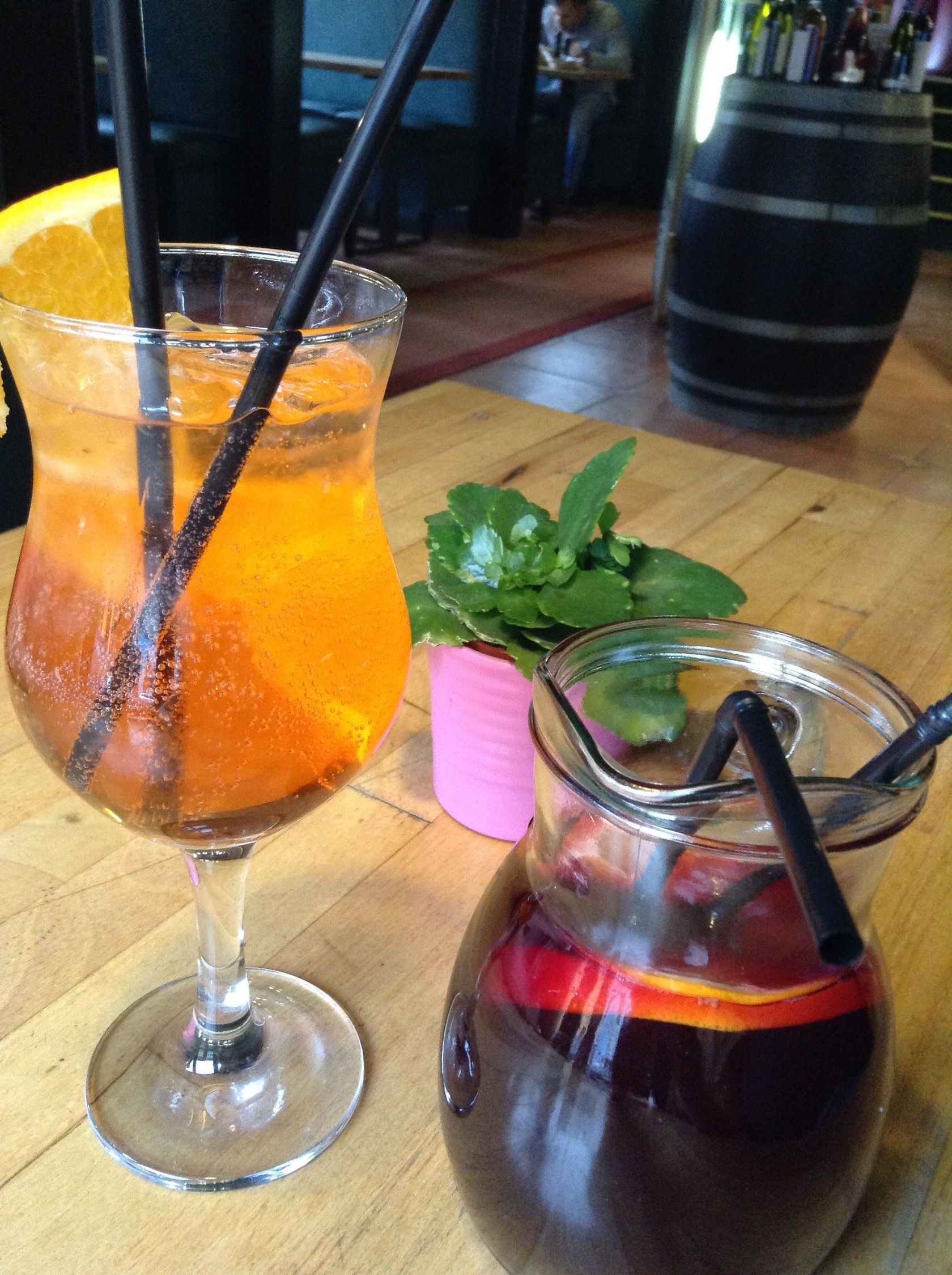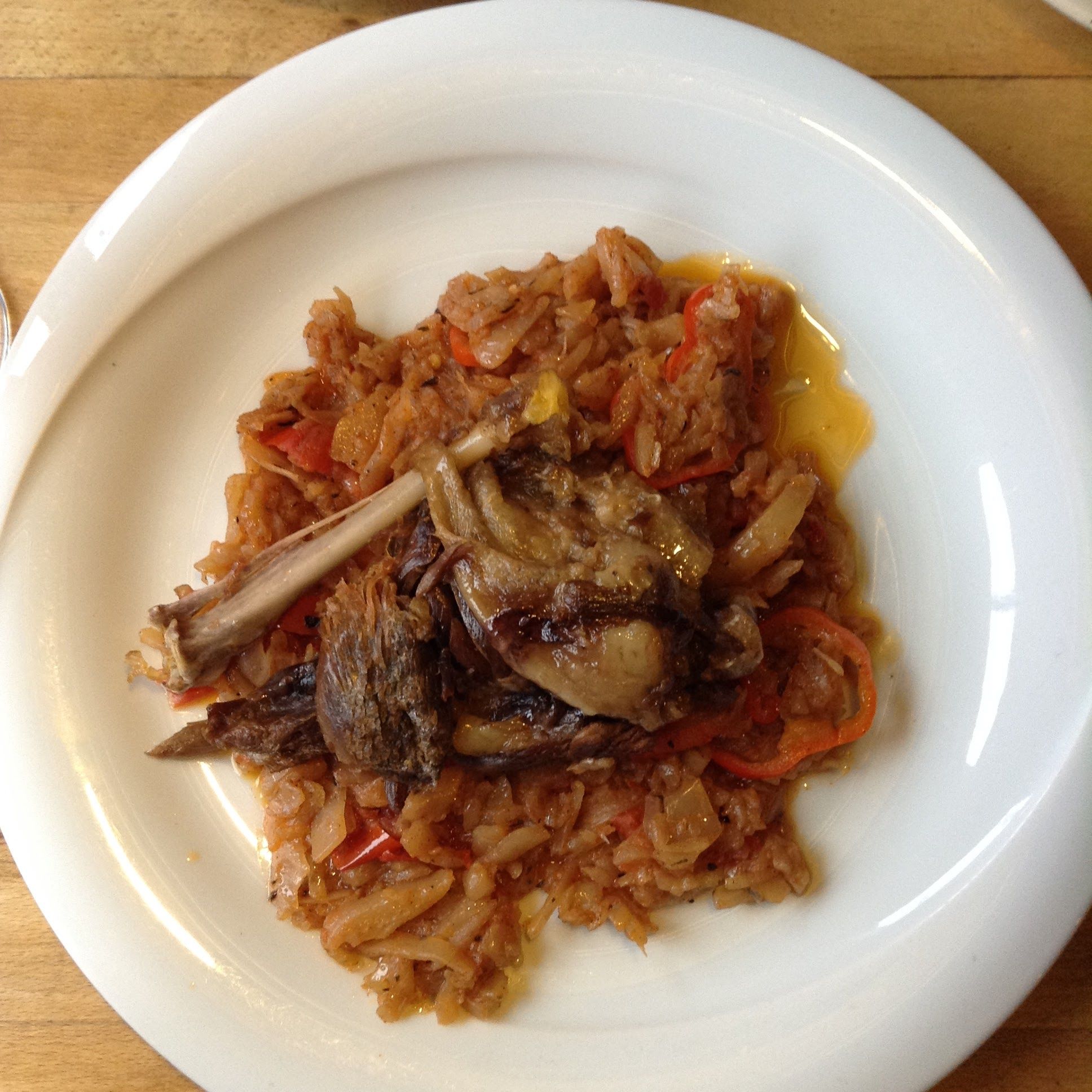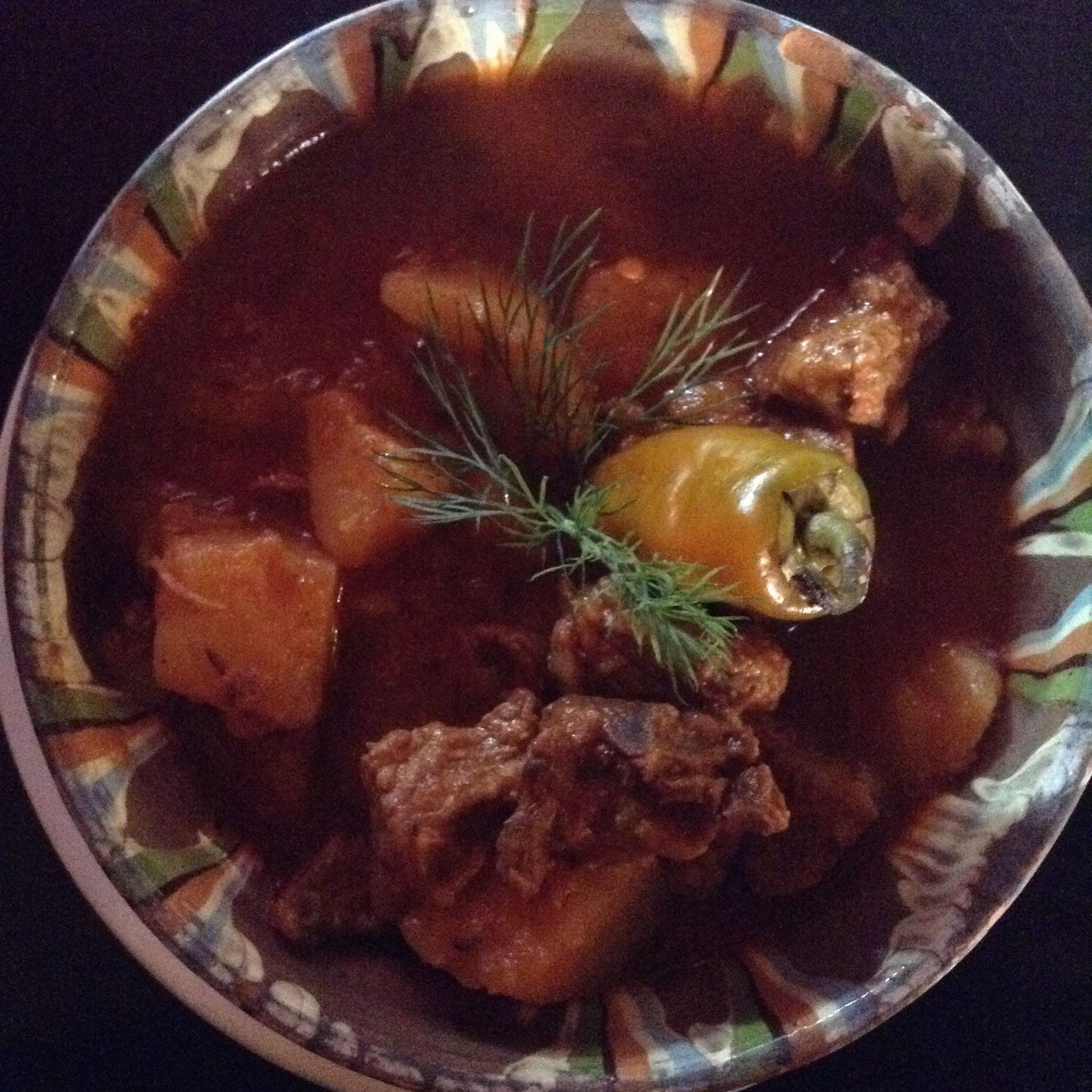 I loved Romanian food. Except for the most famous meat sticks - Cevapi, you also find many soups and stews in Romania.
罗马尼亚吃的不错,除了巴尔干半岛特有的烤肉条,也能尝到各式汤和炖牛肉。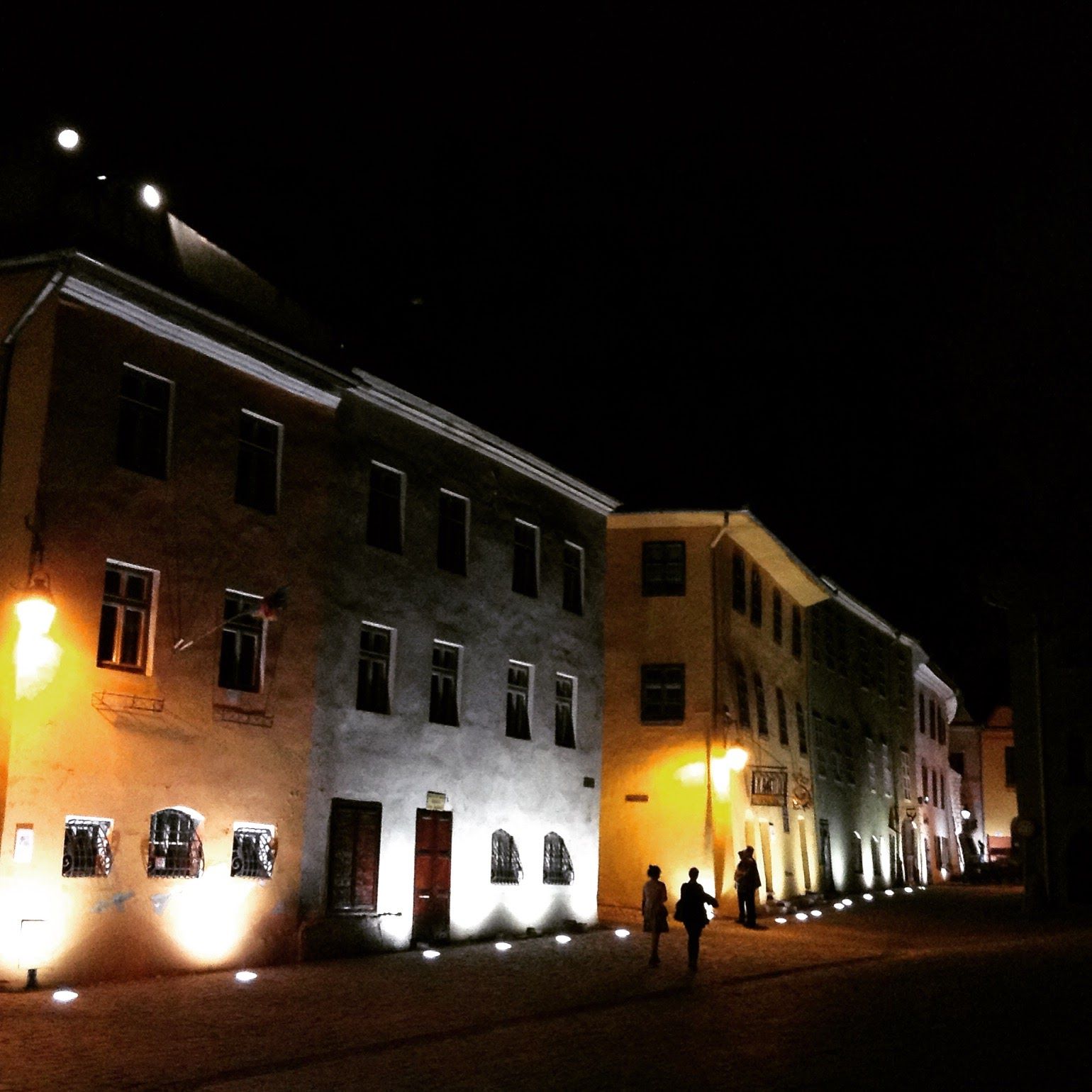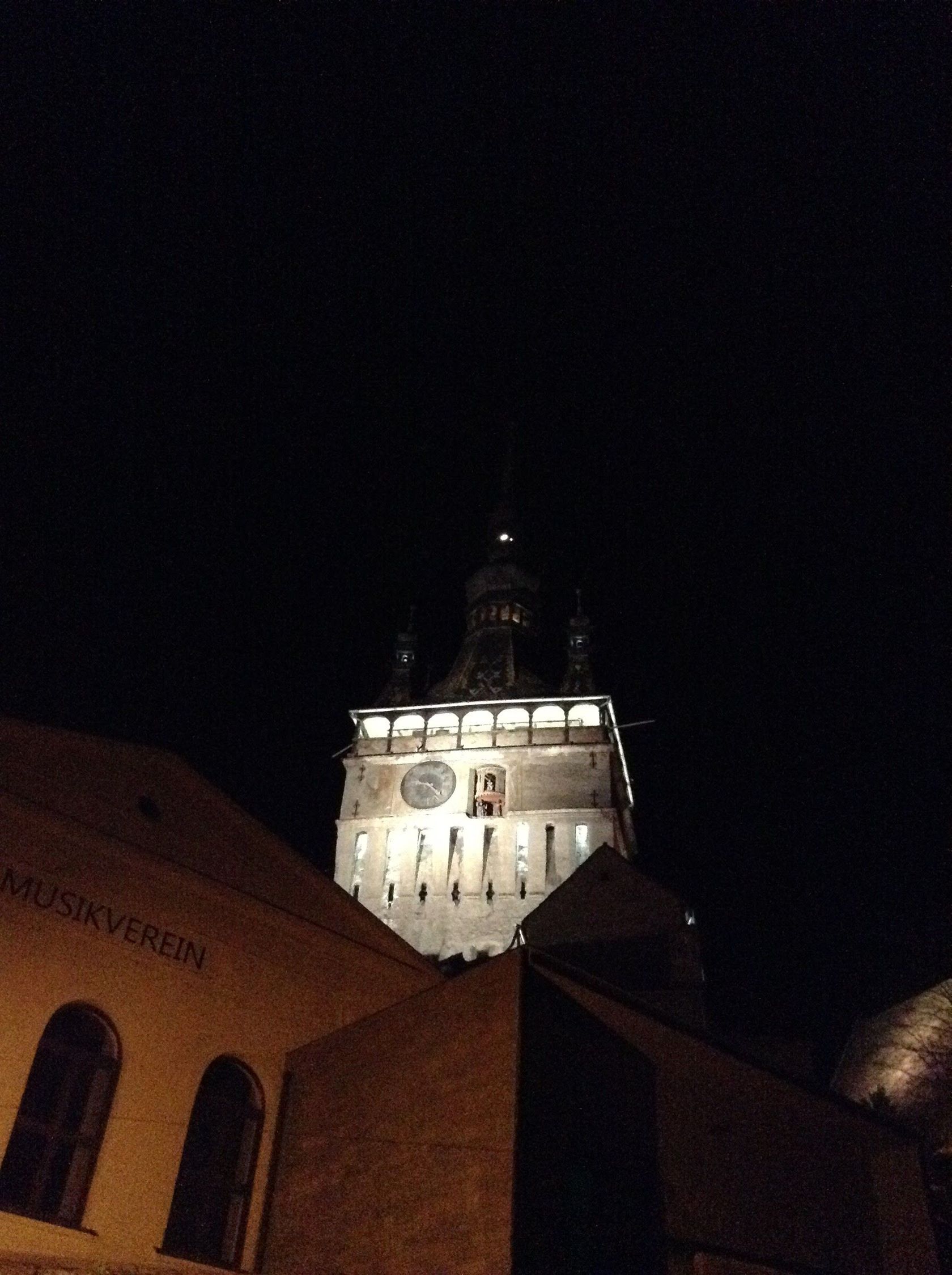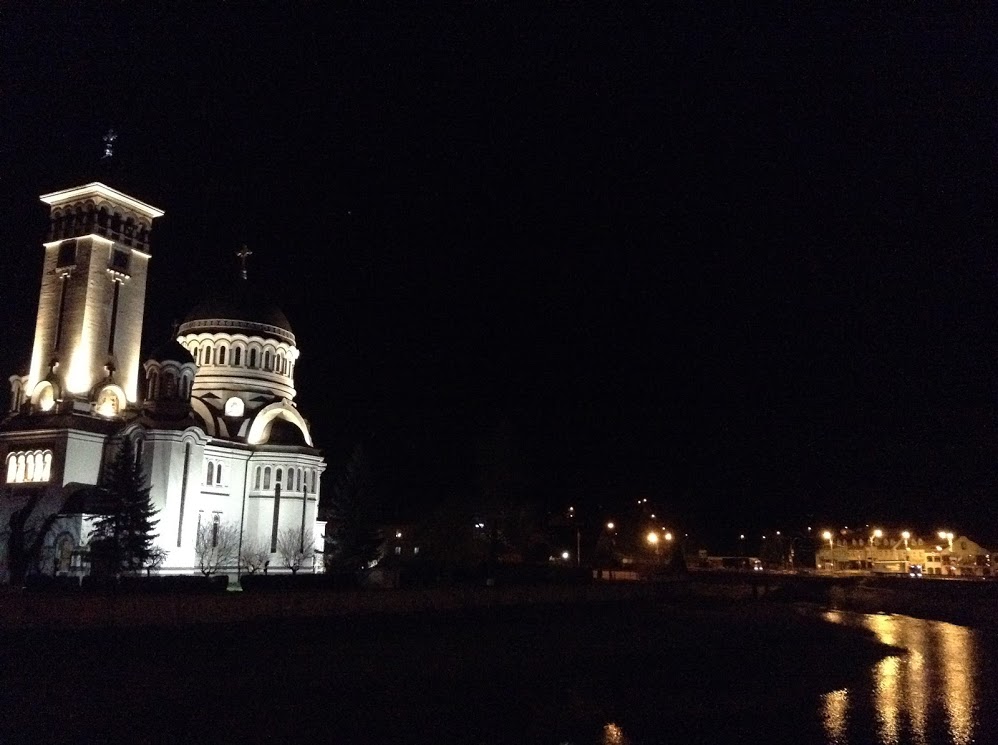 Sighisoara old town is not only beautiful during the way. At night it is remarkably tranquil, absolutely charming. Walk at night through the narrow streets was unique and paranormal
白天的老城还有些许游人的喧嚣,而晚上的老城立马恢复中世纪小城该有的宁静和神秘。如果来这里玩,不妨利用晚上的时间在老城散散步,感受一下这里独特的氛围。我非常爱锡吉索拉的夜,爱它的静谧和美妙。
Thanks for reading!