Belleville, a colourful, multi-ethnic neighbourhood and also where one of Paris's two main Chinatowns. I found out about Belleville only during my last two visits to Paris, as I was looking for some authentic Chinese food other than in the major Chinatown in the 13th arrondissement.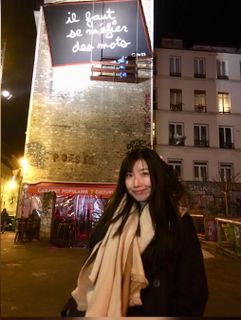 Belleville was for years known as not one the most desirable places in the city, even nowadays you can still find some prostitutes standing around next to the metro stop. Despite of that, Belleville is becoming the city's new "à la mode" district, more and more Parisian come here to have some authentic Chinese or African food, find the cheapest beer in town and feel its bohemian, arty, international atmosphere. Belleville also has a great street-art scene.
---
Follow me to a street art tour around Belleville now!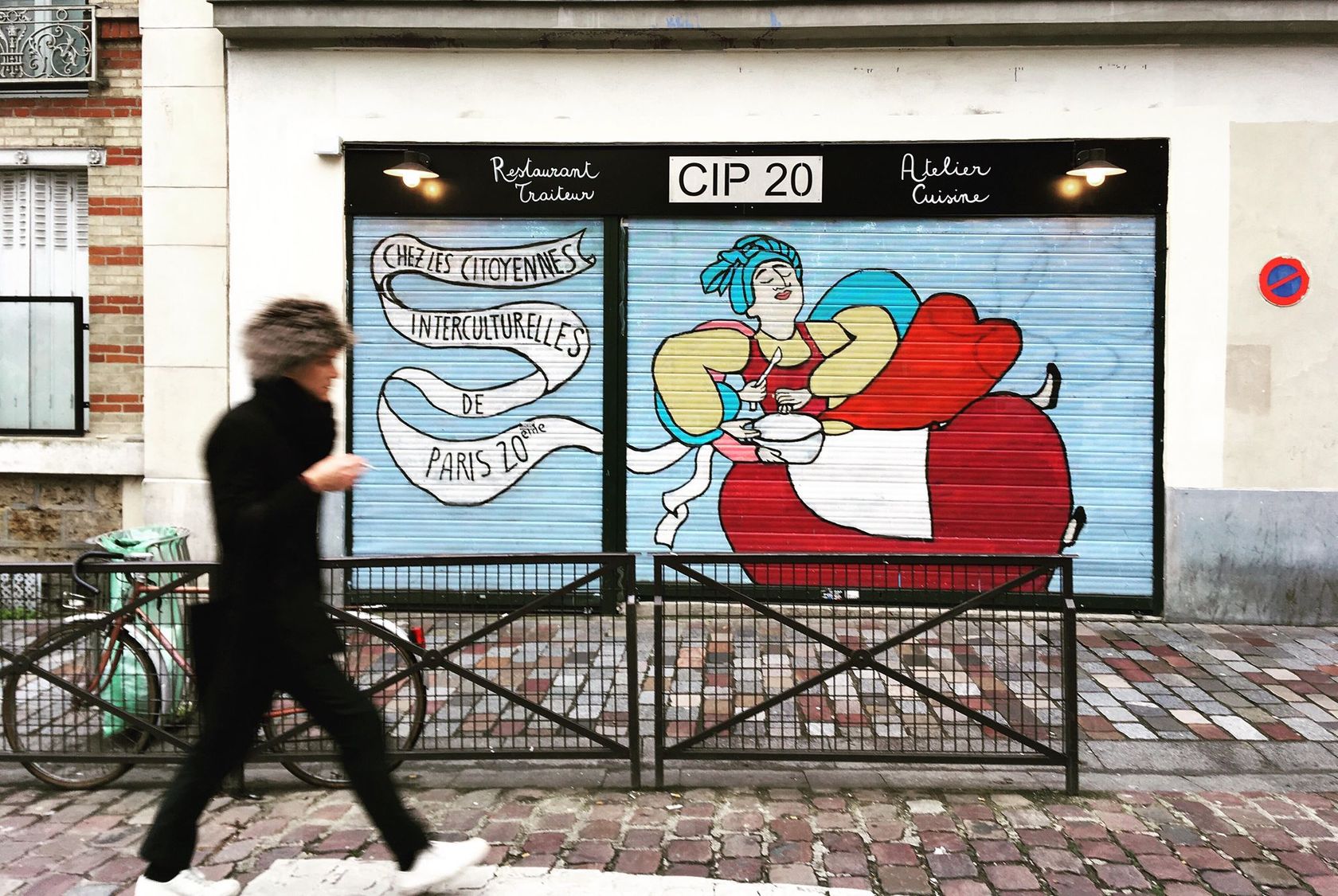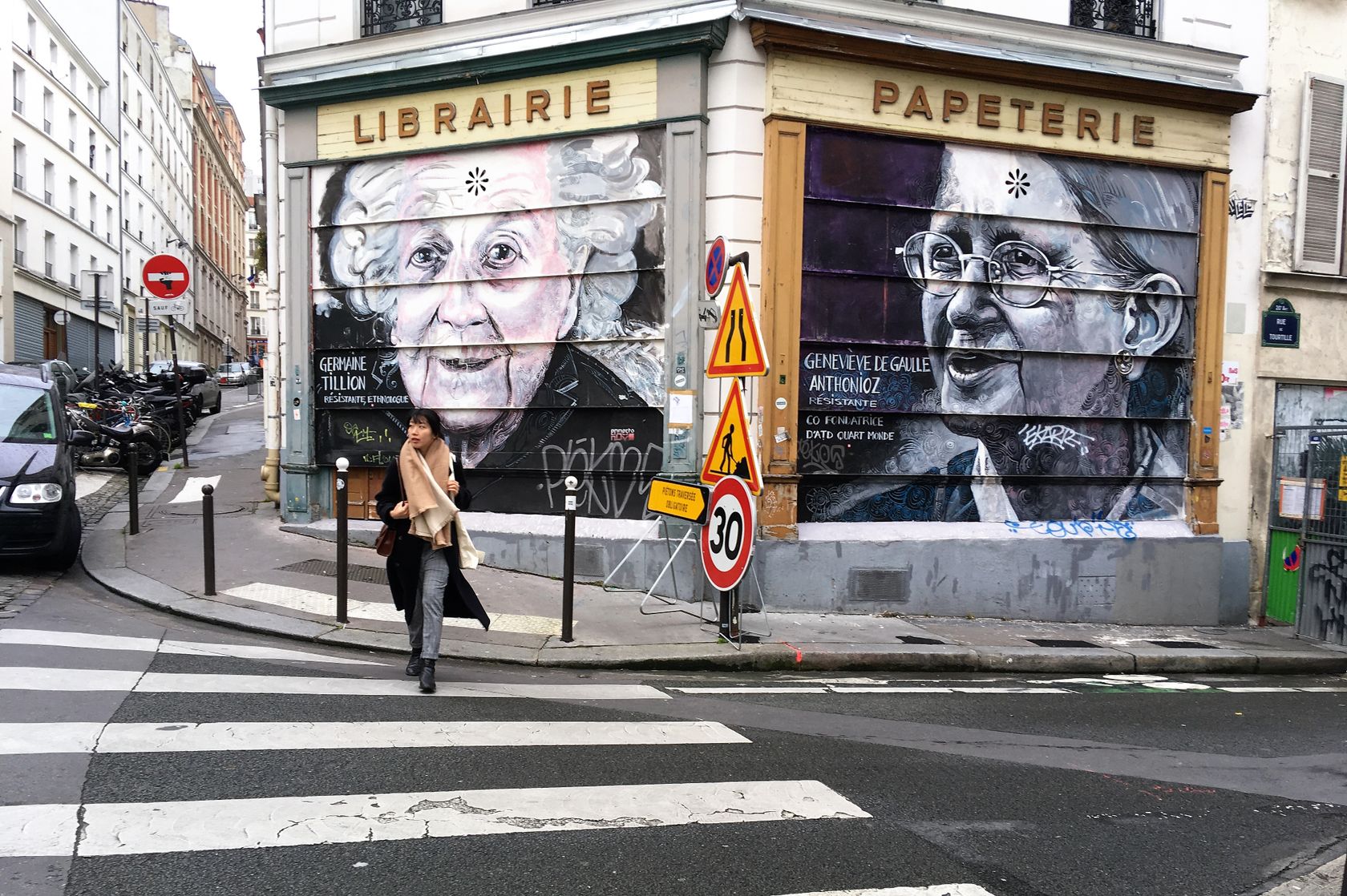 It wasn't difficult to spot some interesting graffiti in the area. They are simply everywhere.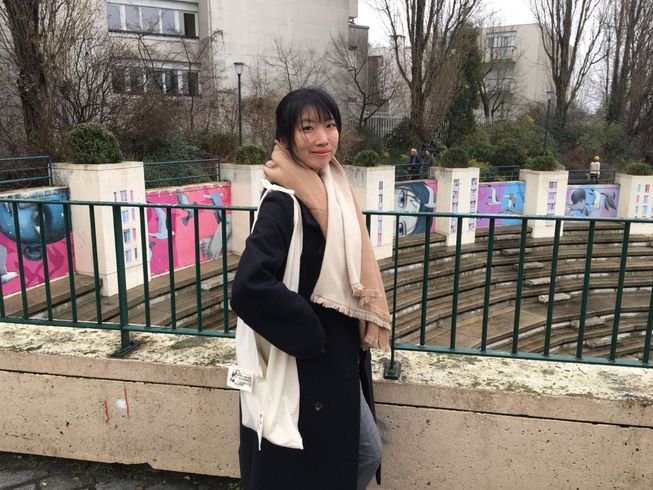 There is a great park in Belleville area called "Parc de Belleville", from which you can get a view of the city. The park is the second highest hill of Paris, next to Montmartre. Inside the park, you can find many graffiti too. I guess it would be a perfect spot to have picnic in the summer.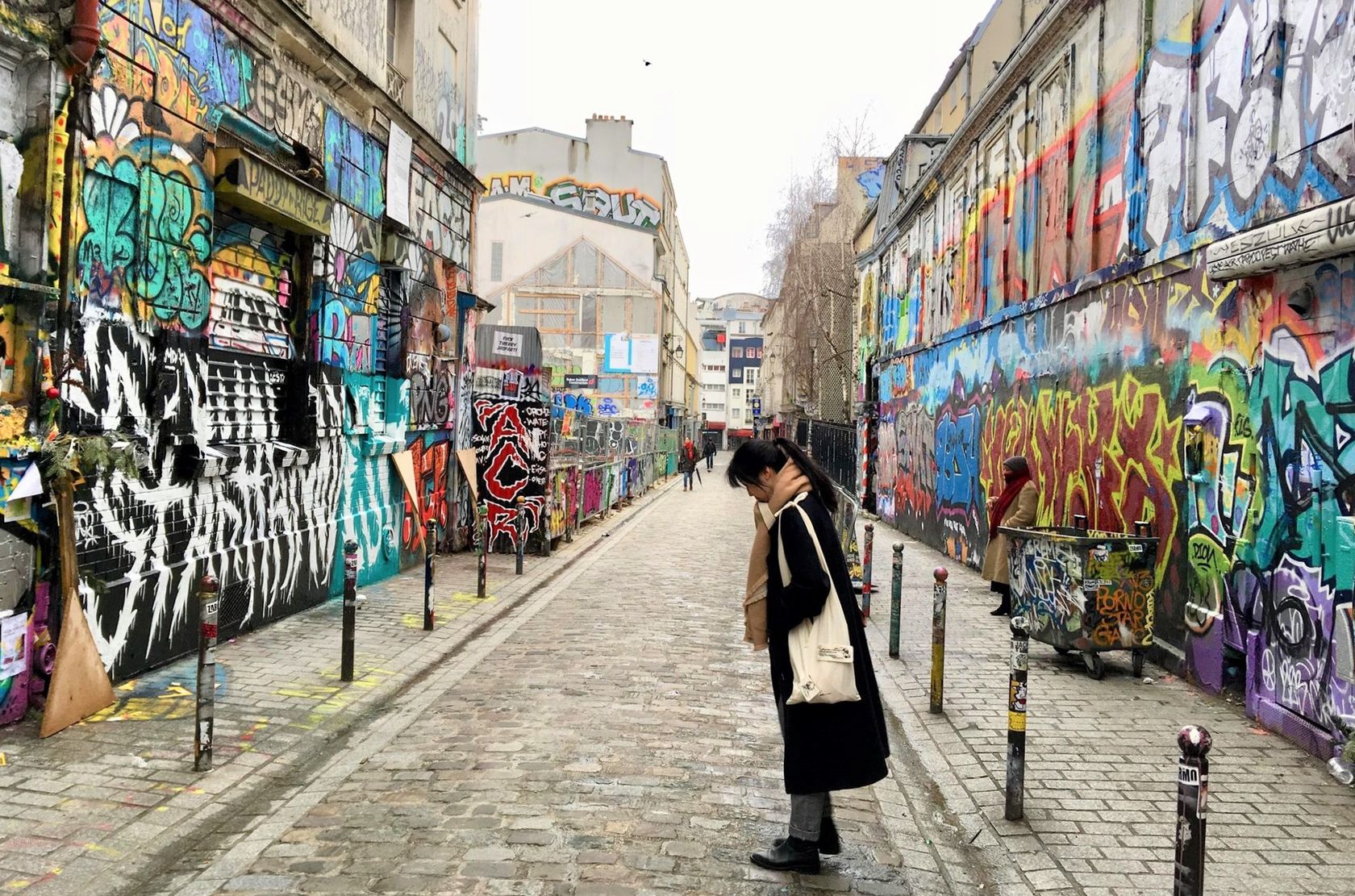 Rue Denoyez in Belleville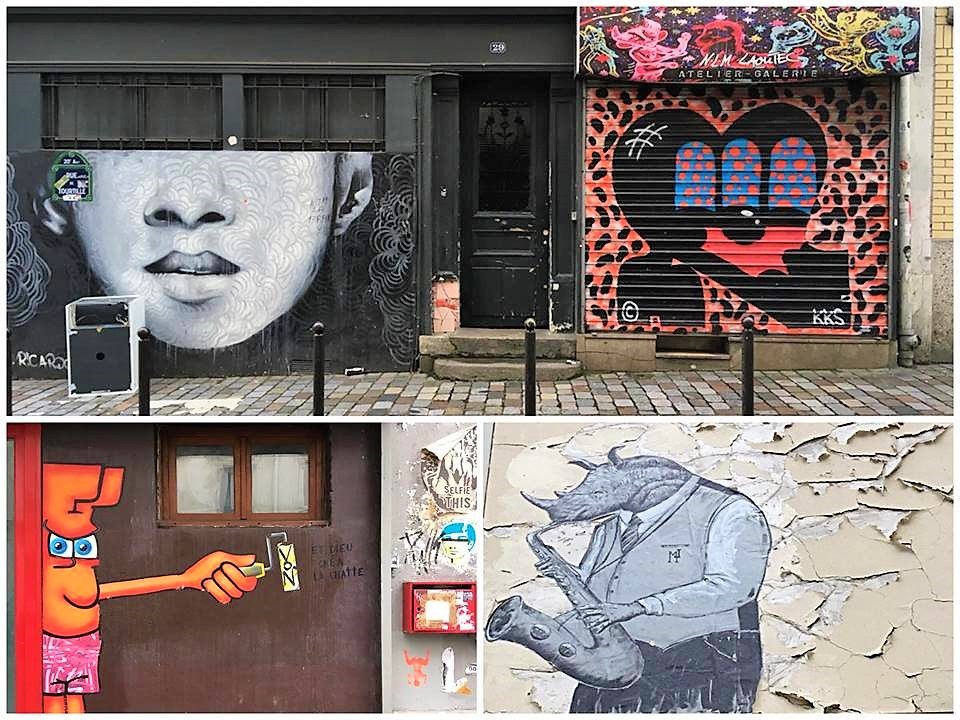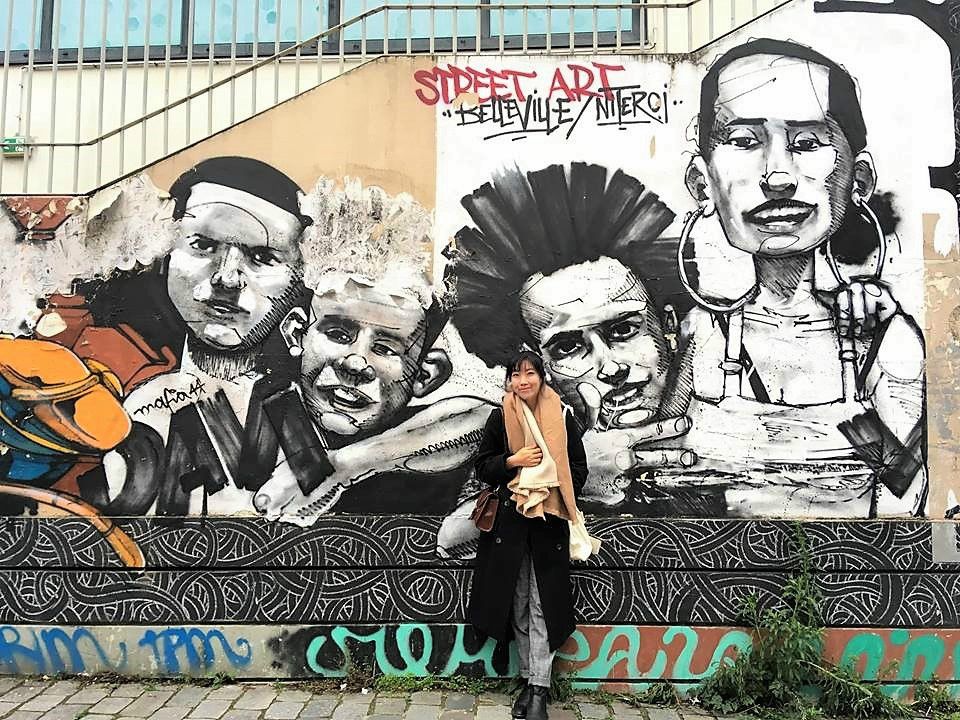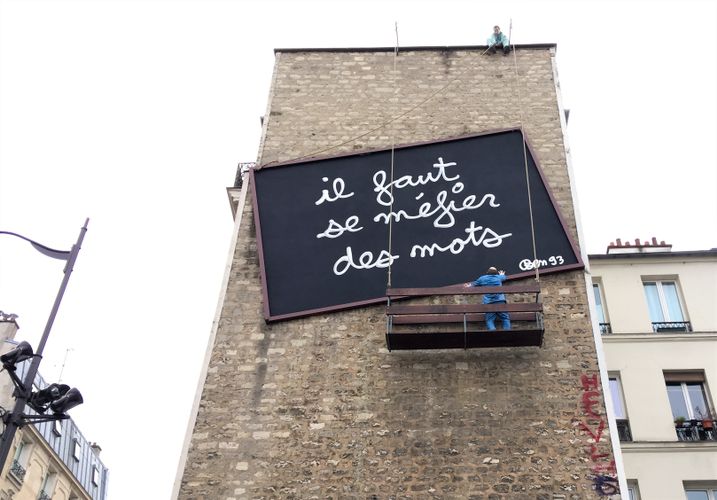 In a square there is one of French artist Benjamin Vautier's masterpieces, created in 1993 – an enormous blackboard hung on the wall where "Il faut se méfier des mots" ("Beware of words") is written.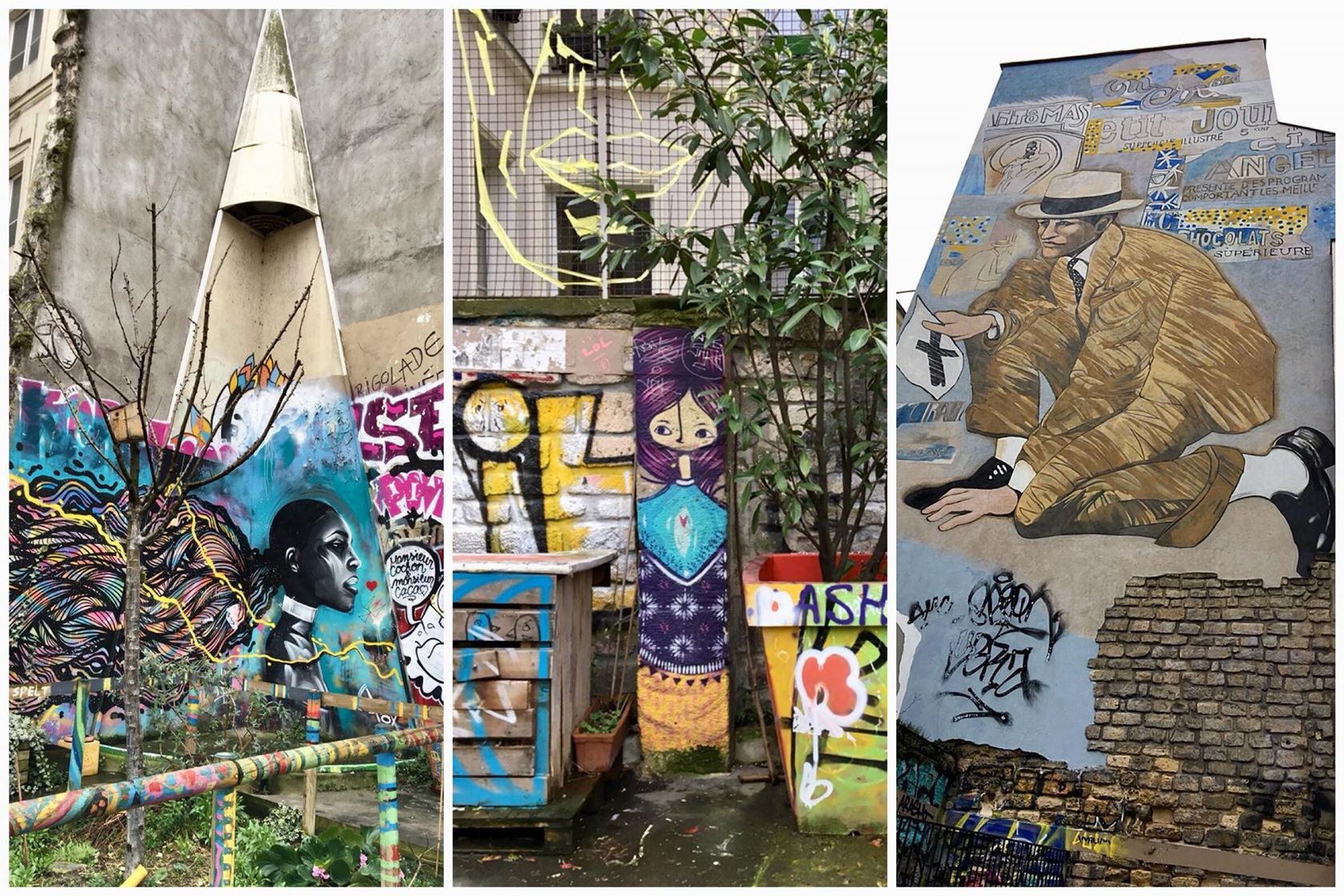 Next to the words, Ben also has a graffiti of his portrait on another wall against (the picture at the right side)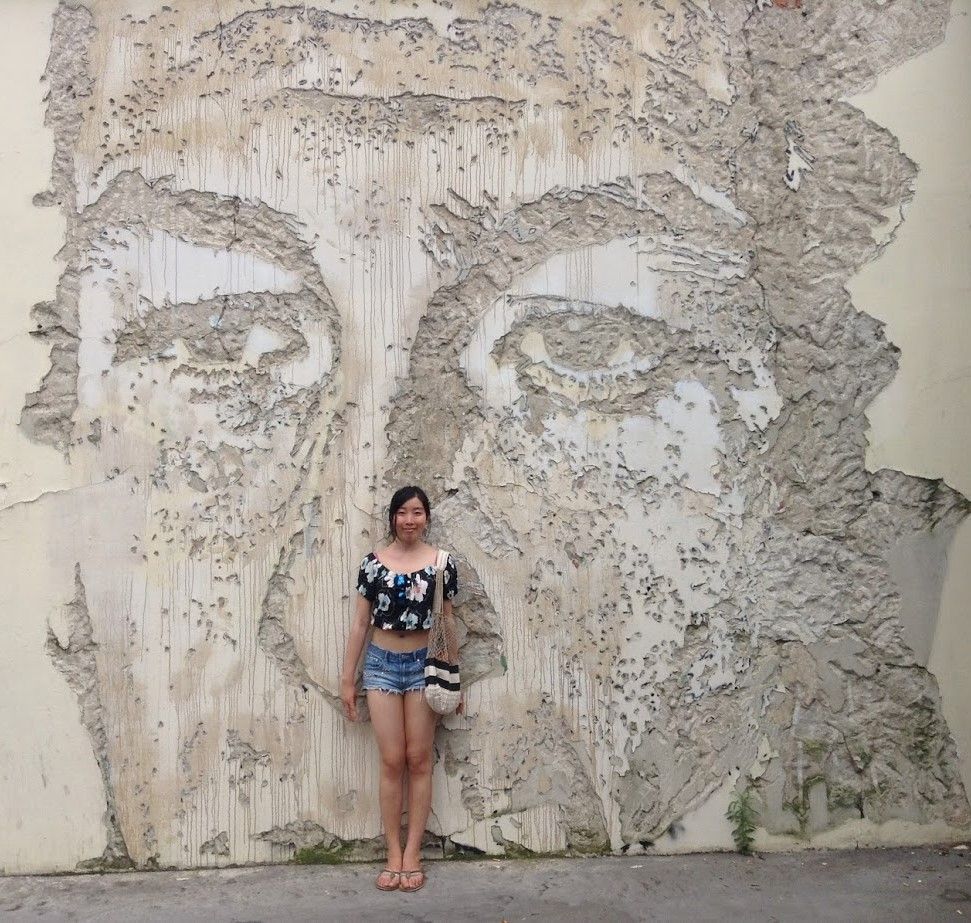 Graffiti, found in the 13th arrondissement.
这次在巴黎住在美丽城,得益于此,我也有机会在附近走一走。美丽城有非常多的涂鸦墙,我也是去了好多次巴黎以后,有一次想吃中餐,又不想再去十三区吃,所以找到了美丽城,对于无牌这个街头艺术涂鸦墙的爱好者来说,当时觉得发现新大陆一样,原来这个巴黎的中国城那么潮。
把它叫做中国城其实也不太确切,虽然美丽城最早由来自中国的移民组成,但后来更多的非洲移民也陆续过来定居美丽城,现在更可以叫做一个文化大熔炉。曾经的美丽城臭名昭著,可能你要说现在也没好到哪里去,在地铁口还是全天能看到很多性工作者招揽生意。
美丽城的治安比较过去好了很多,至少我在这里待了几天完全没觉得哪里不安全,在地铁站Pyranee附近还吃到了巴黎最好吃的面包。更多的巴黎人也发现了这个街区并慢慢把它打造成了巴黎的"波西米亚"潮流基地,在这里发现涂鸦墙非常容易,遍地都是。位于20区的美丽城公园是巴黎市内继蒙马特高地,第二高的观景点,公园有很多涂鸦墙,还可以一览巴黎城区景色。在众多的街头艺术中,最有名的当属法国艺术家Ben的作品,他把"小心你的言语"这句话刻在了黑板上,并把黑板悬挂在广场的墙上,Ben本人的自画像也涂鸦在了对面的墙上,很有特色。
如果你碰巧来巴黎玩,不妨抽空看看美丽城这个有意思的街区,这里有地道的中餐非洲餐,全巴黎最便宜的啤酒,和缤纷的街头艺术!