On my last trip to Colombia, I mostly visit the cities to the South of Bogota, so I didn't follow the most popular trail: Cartagena, Medellin, Caribbean coast beaches, San Agustin or the stunning Ciudad Perdid, I did go to Zona Cafetera to visit the breathtaking Cocora Valley, I remember its absolute beauty until this day. Colombia is the first country I visited in South America, it's also the country that made me fall in love with this wonderful continent and later I went back to visit a few more SA countries. The Colombians are probably the most friendly people I've met in my past travels, the country is maybe not the most diverse in nature compared to other SA countries (It's still beautiful, but you know what I mean if you've been to South American, especially Patagonia,etc) If I ever go back to Colombia, I'll visit all these places.
Best base to visit the lake is Pasto, a city in the South of Payed 17500 pesos p.p back then (2,3 years ago already) for a return taxi trip from Tuquerres to the entrance of the lake (sharing with two others), get any taxi from Tuquerres.
After the entrance, you'll have to walk 1-2 km until you see the lake. There's zero infrastructure, pure nature, which I like. Remember to pack some food and drinks, because hiking above 4000m is tiring!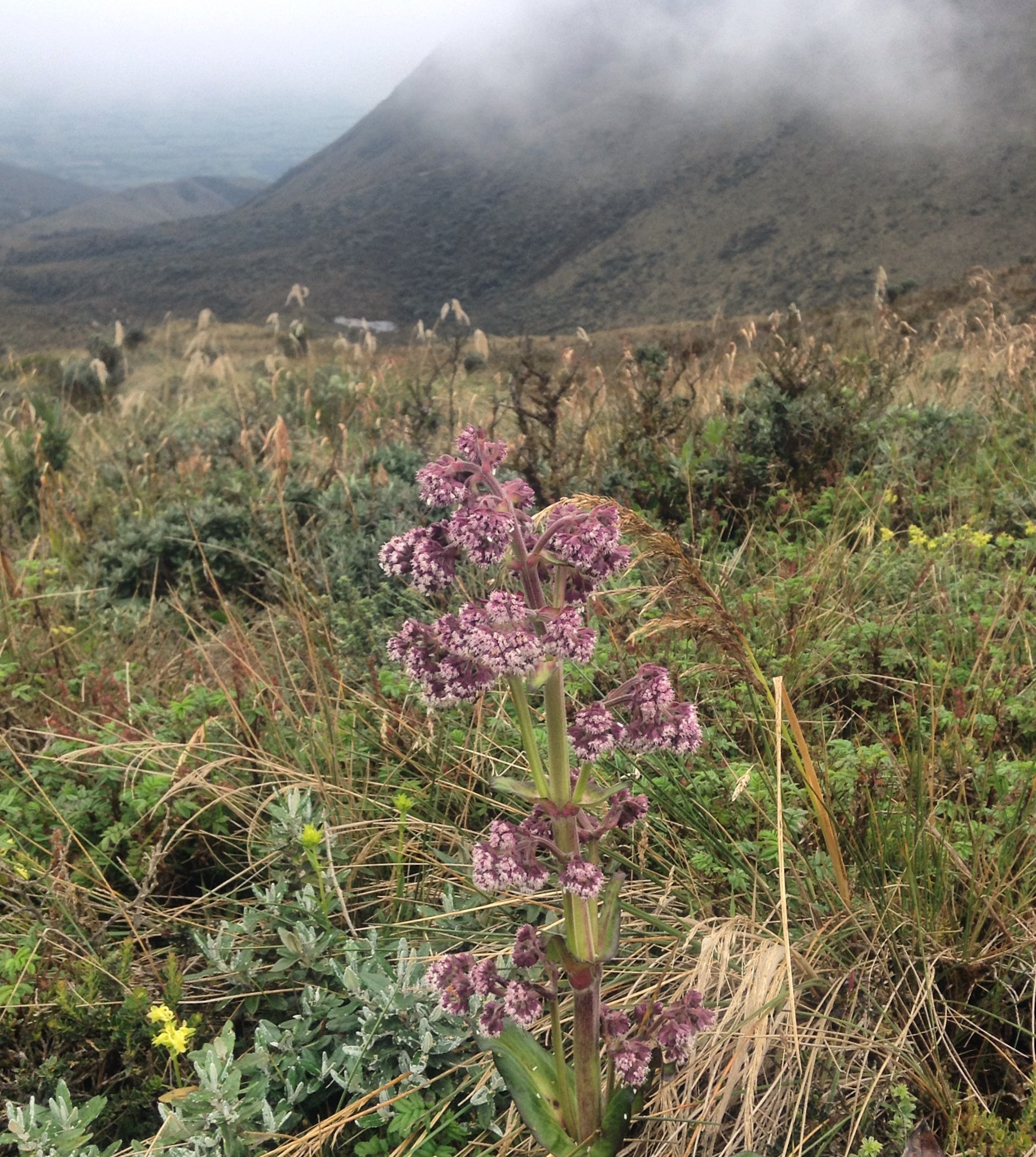 On the way you gotta see some nice flora.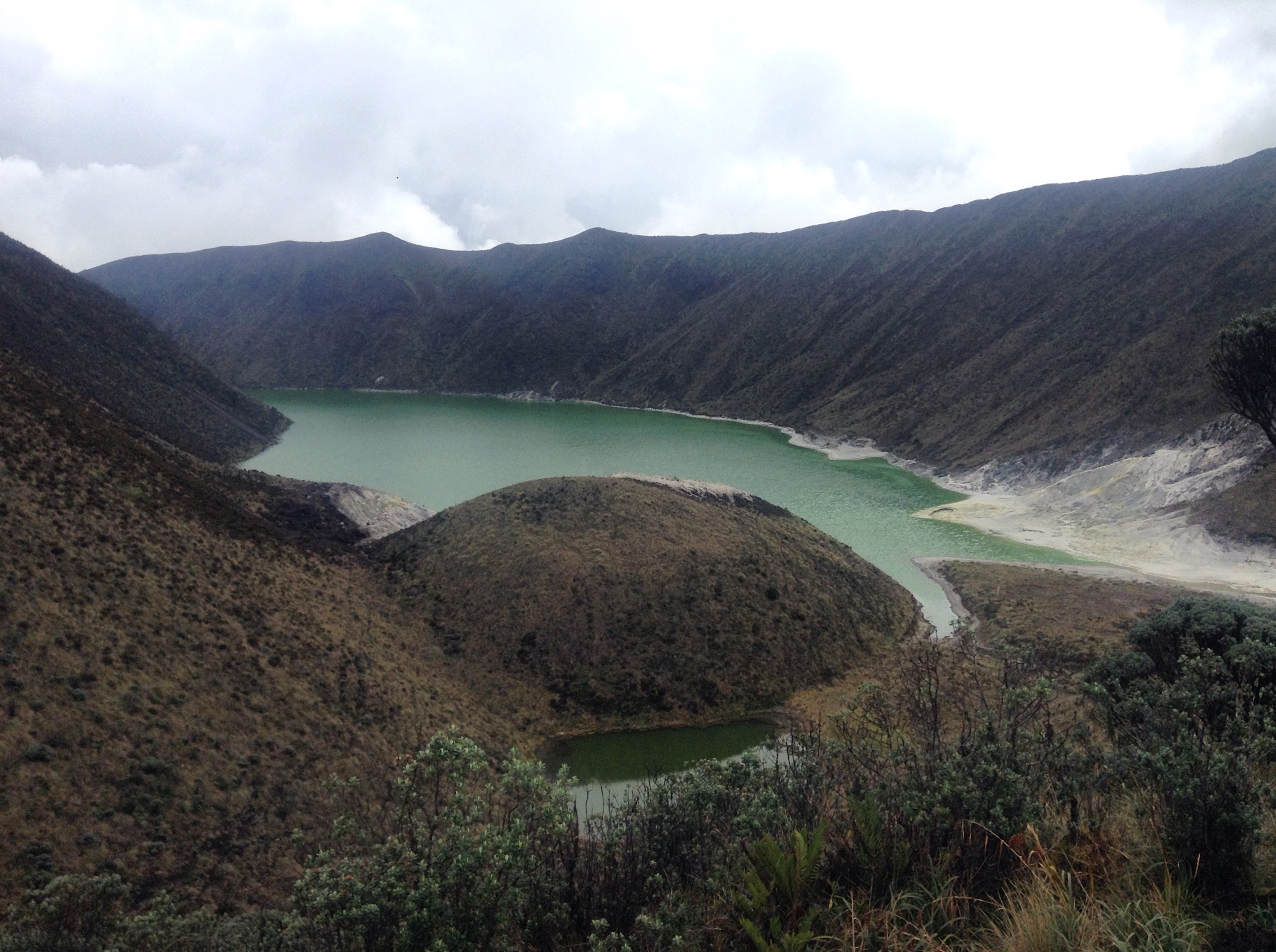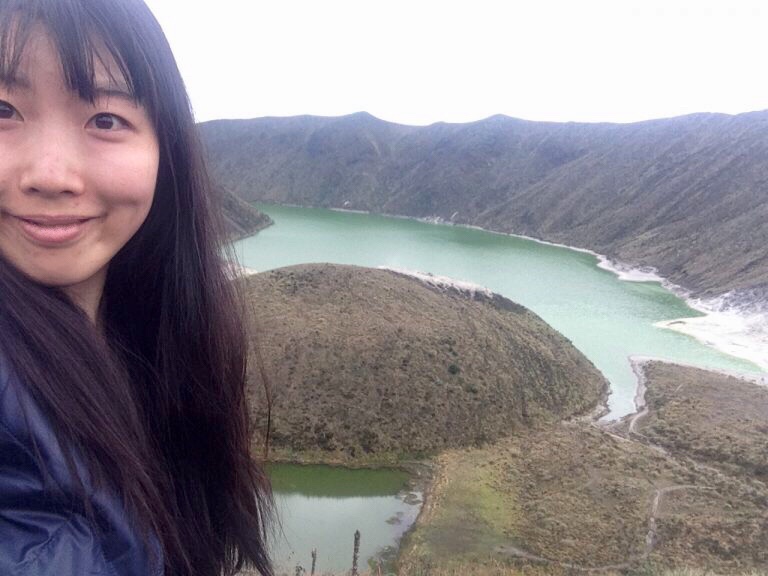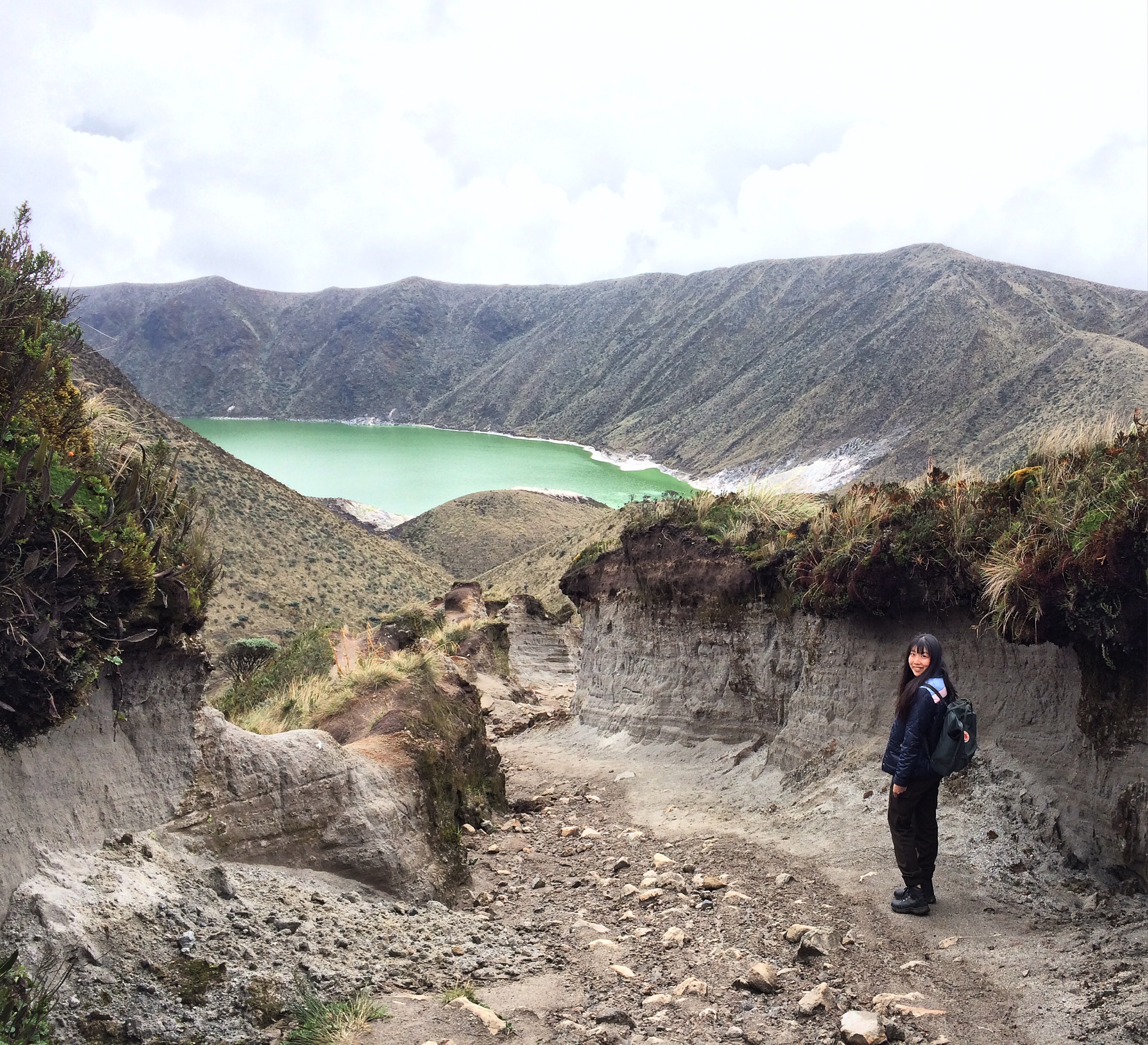 Hike down the lake, it was fun! The lake has some sort of  lava smell.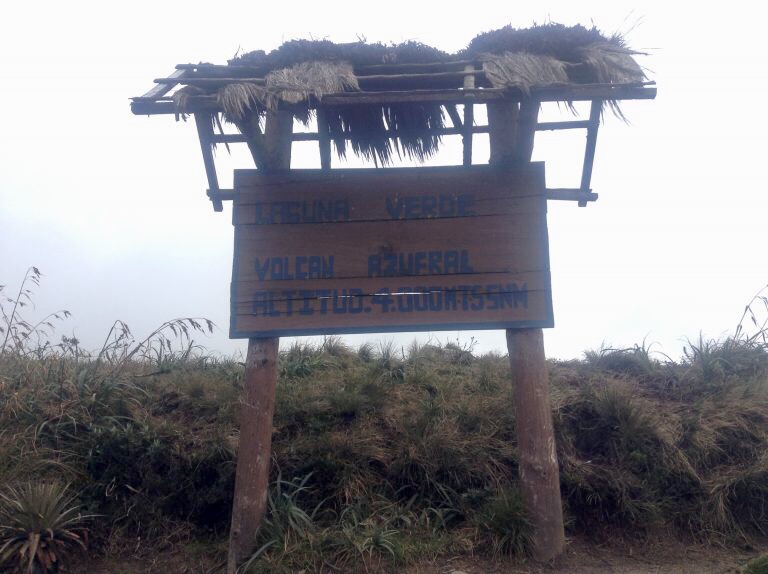 There are two road after arriving the 4000m sign, take the one to the right hand side when you face the lake, seems a bit longer but much easier and less muddy especially on a rainy day.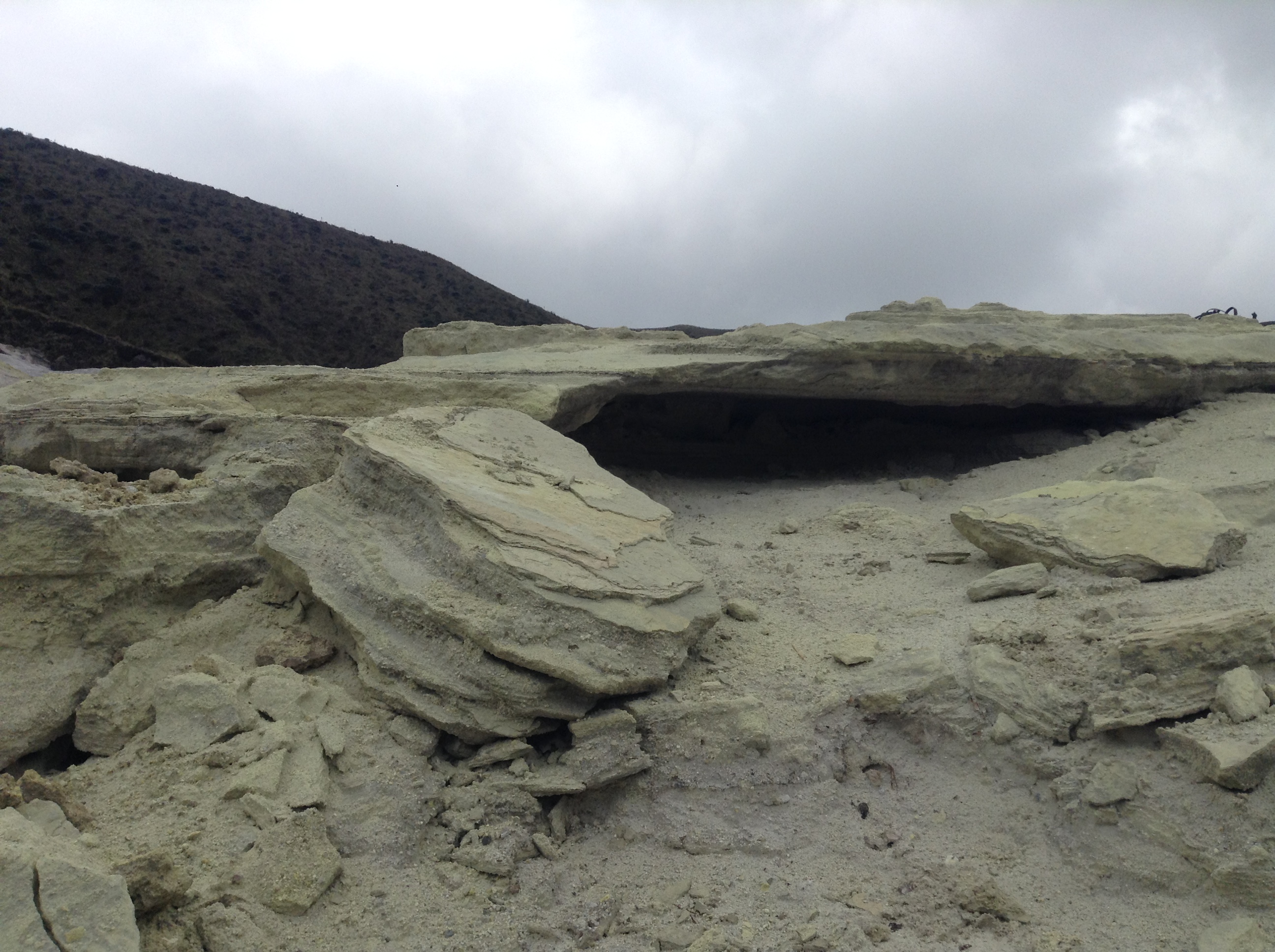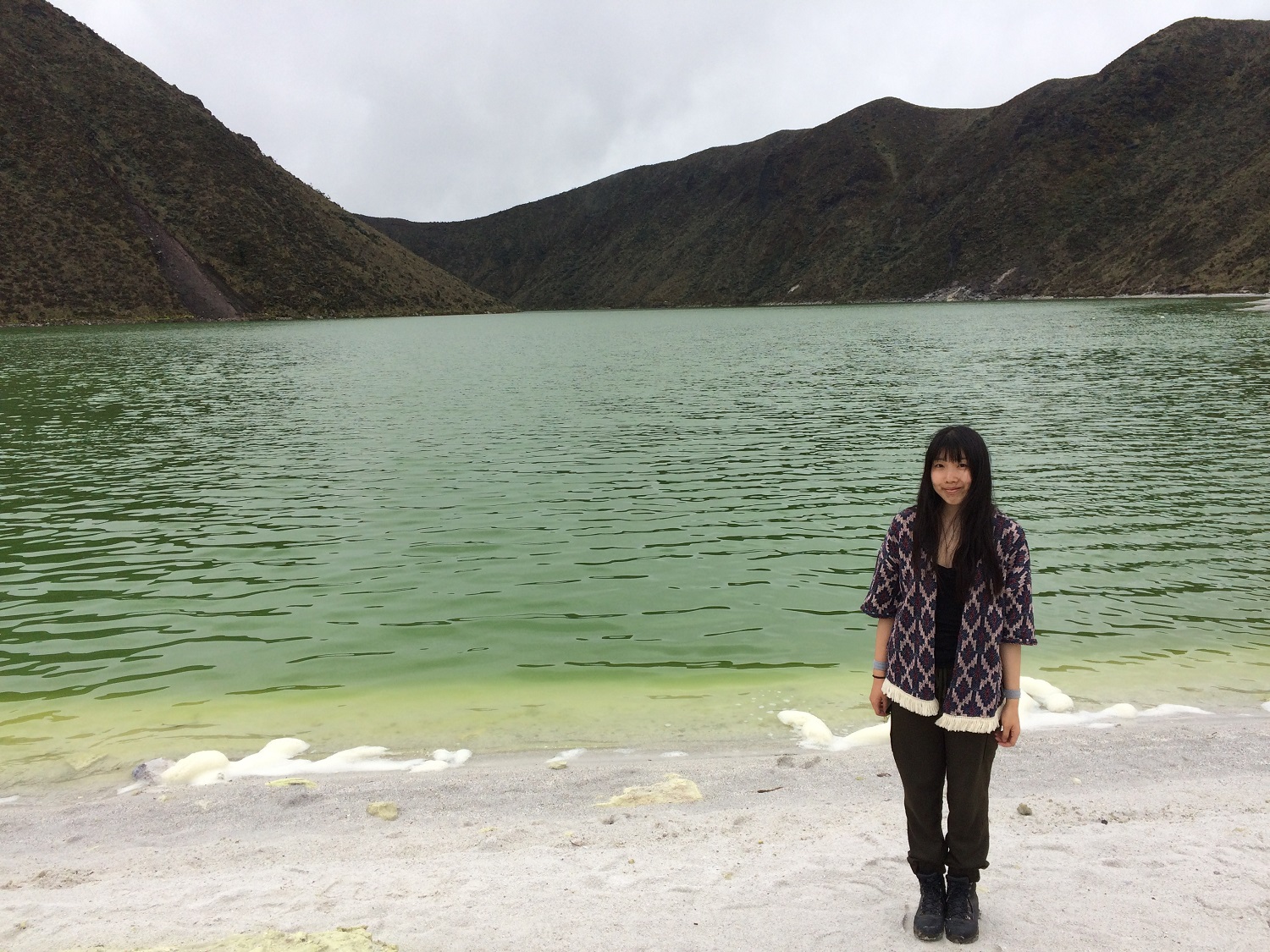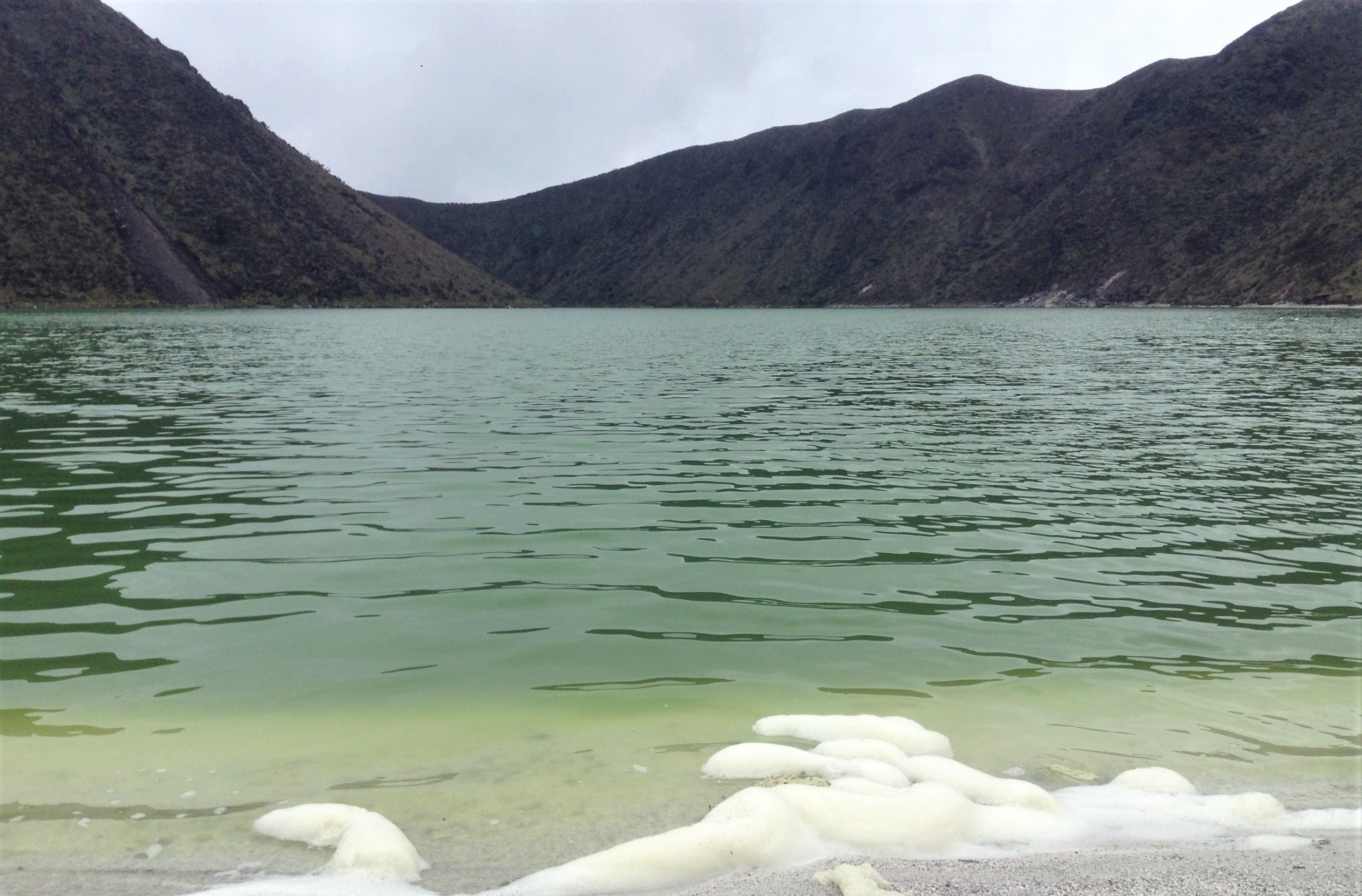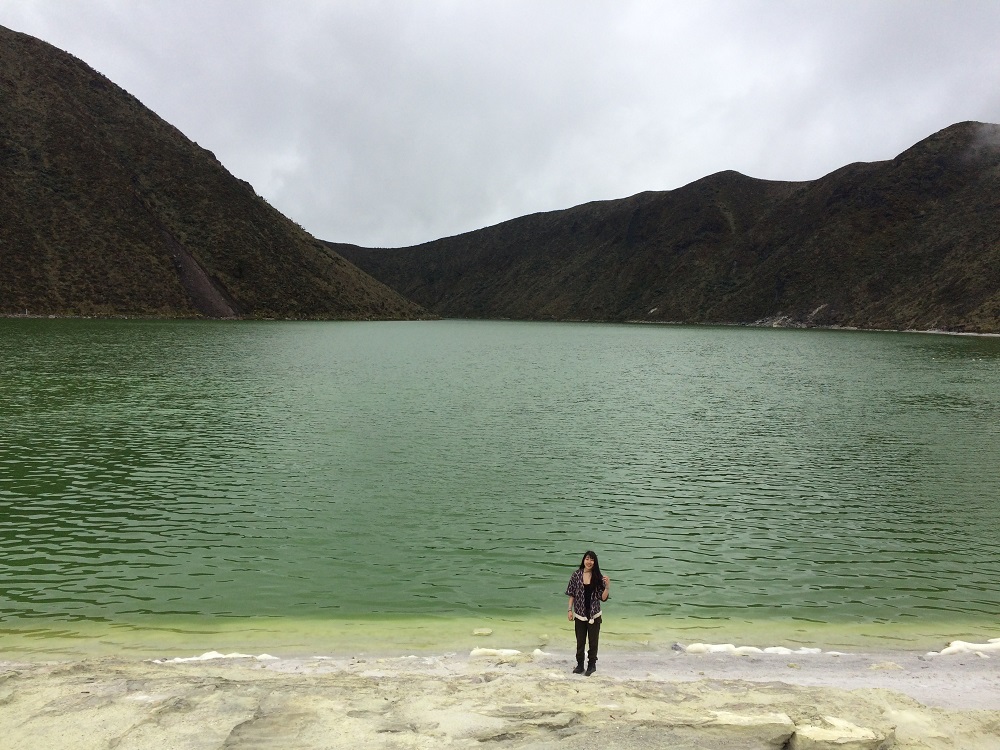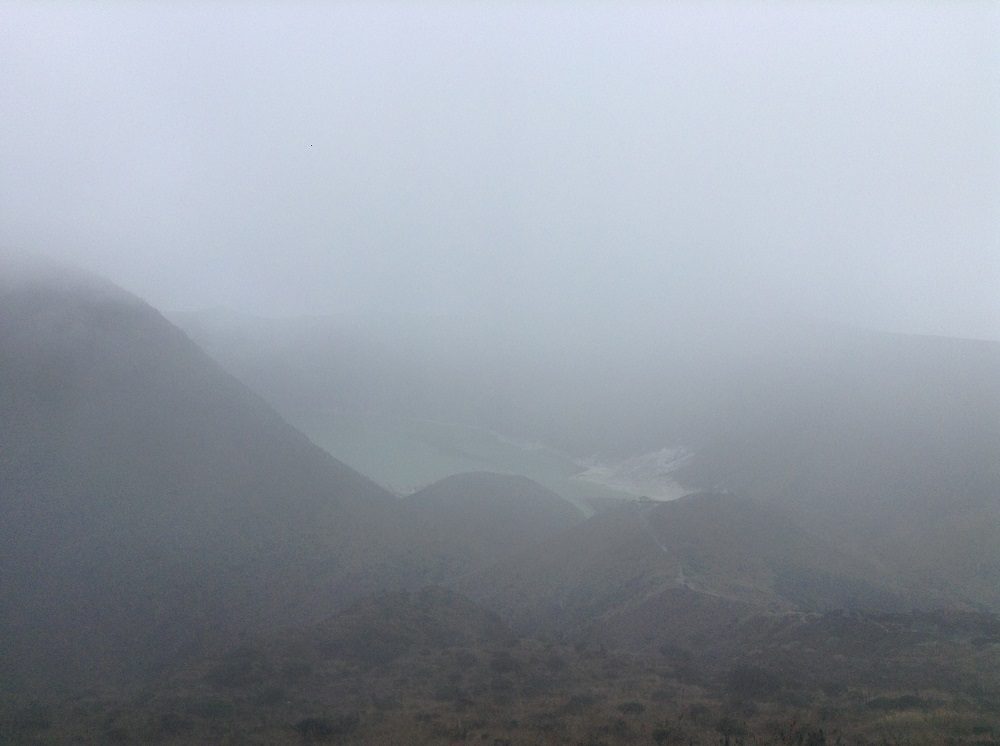 If you decide to visit the lake, better start your day early enough, normally the weather becomes rainy and cloudy after 12 pm ish, when I left, the weather became like this.
These few years I've seen some crazy natures in other parts of the world, sometimes I feel I become less and less easy to get impressed. Still every time when I think of this lake, I never forget its beauty. Photos don't do justice, as it was taken by a crappy phone camera.
Update: I heard the lake is closed since 2017, wonder if it'll ever reopen again, was such a gem.
Since my photos aren't of great quality, you can check the link above to see more details about the lake.