VLOG:
Loy Krathong Festival was celebrated throughout Thailand, and all around Bangkok.
Steemfest4 has finished, many Steemians just left Bangkok, I'm still here. I had a lazy day, except for moving my luggage to a gusthouse near Chinatown, food hunting around, I didn't do much the whole day.
I was supposed to join the travelfeed meetup but then the traffic at 5ish kinda drive me crazy, so I didn't go farther than the Gold Mount.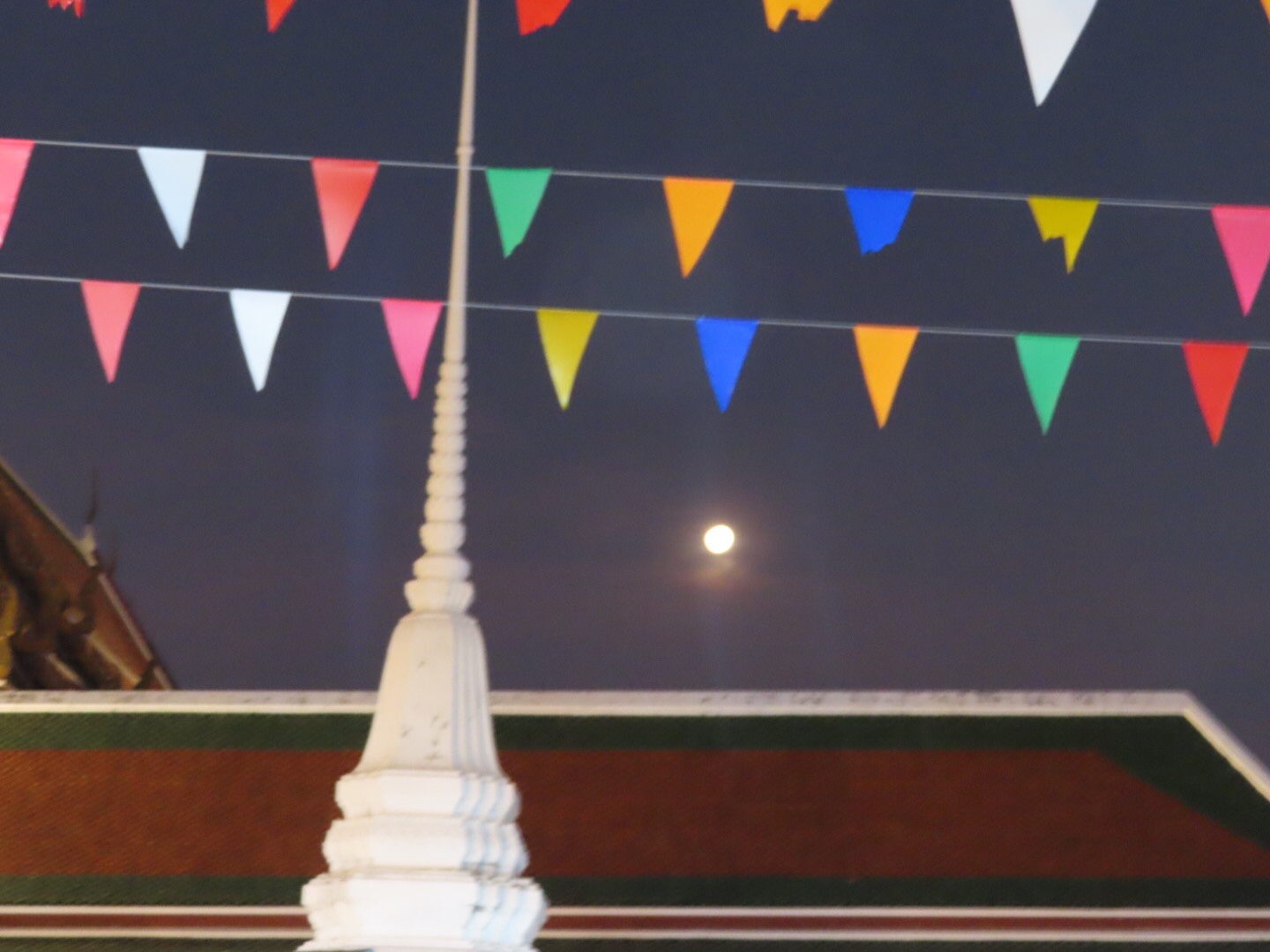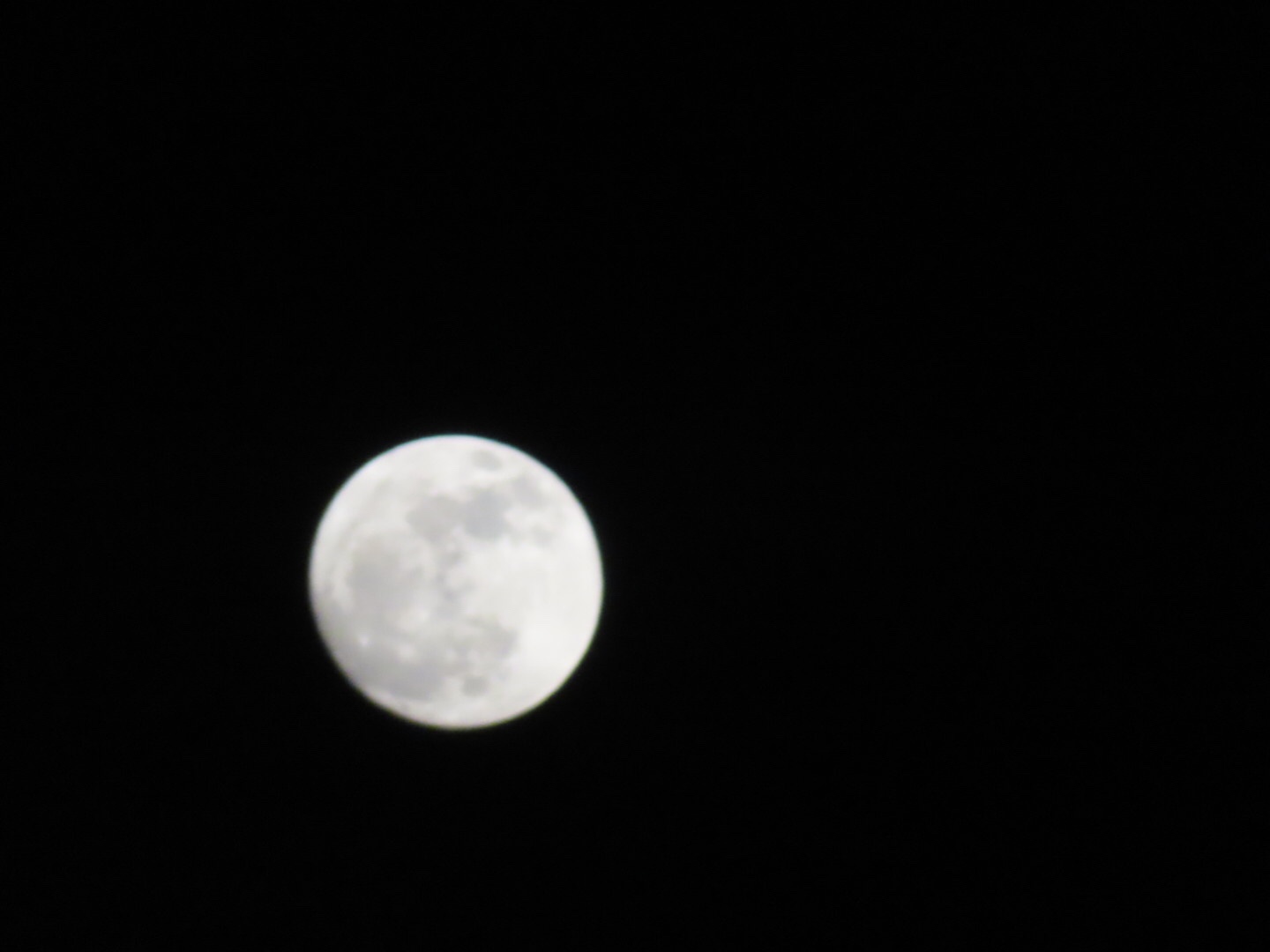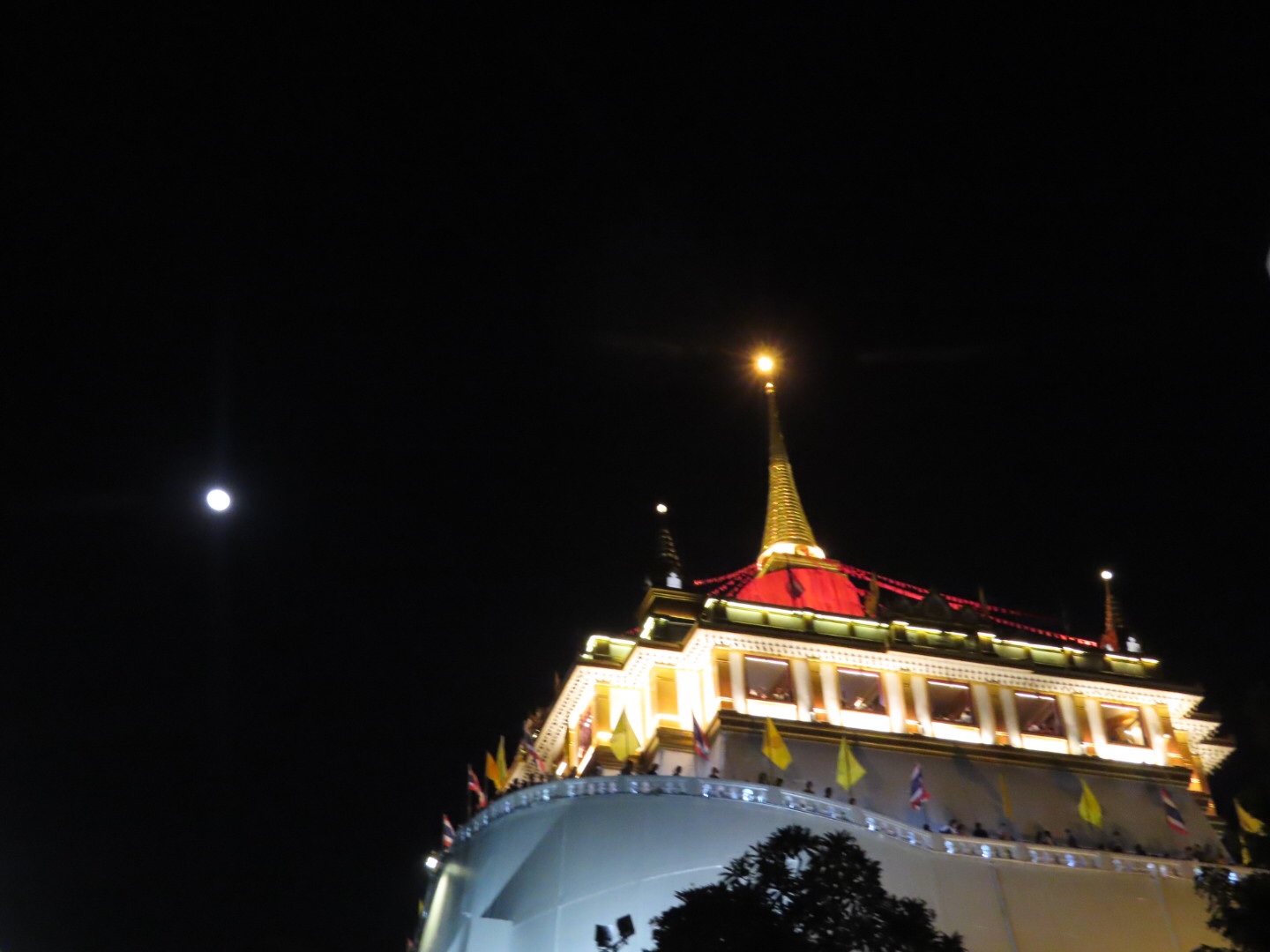 The frstival falls on the full moon of the 12th month in Thai calender. Here are some moon shots.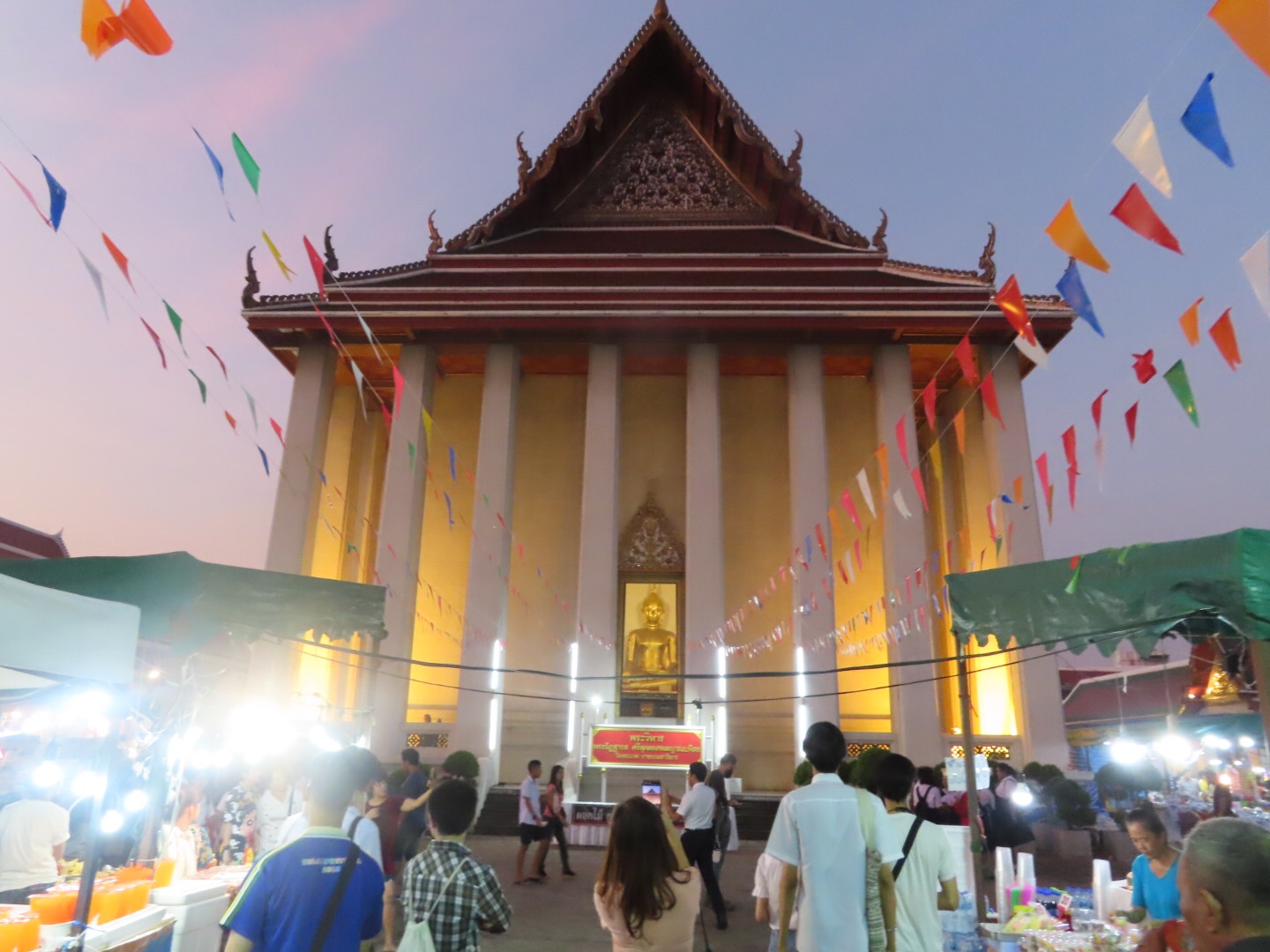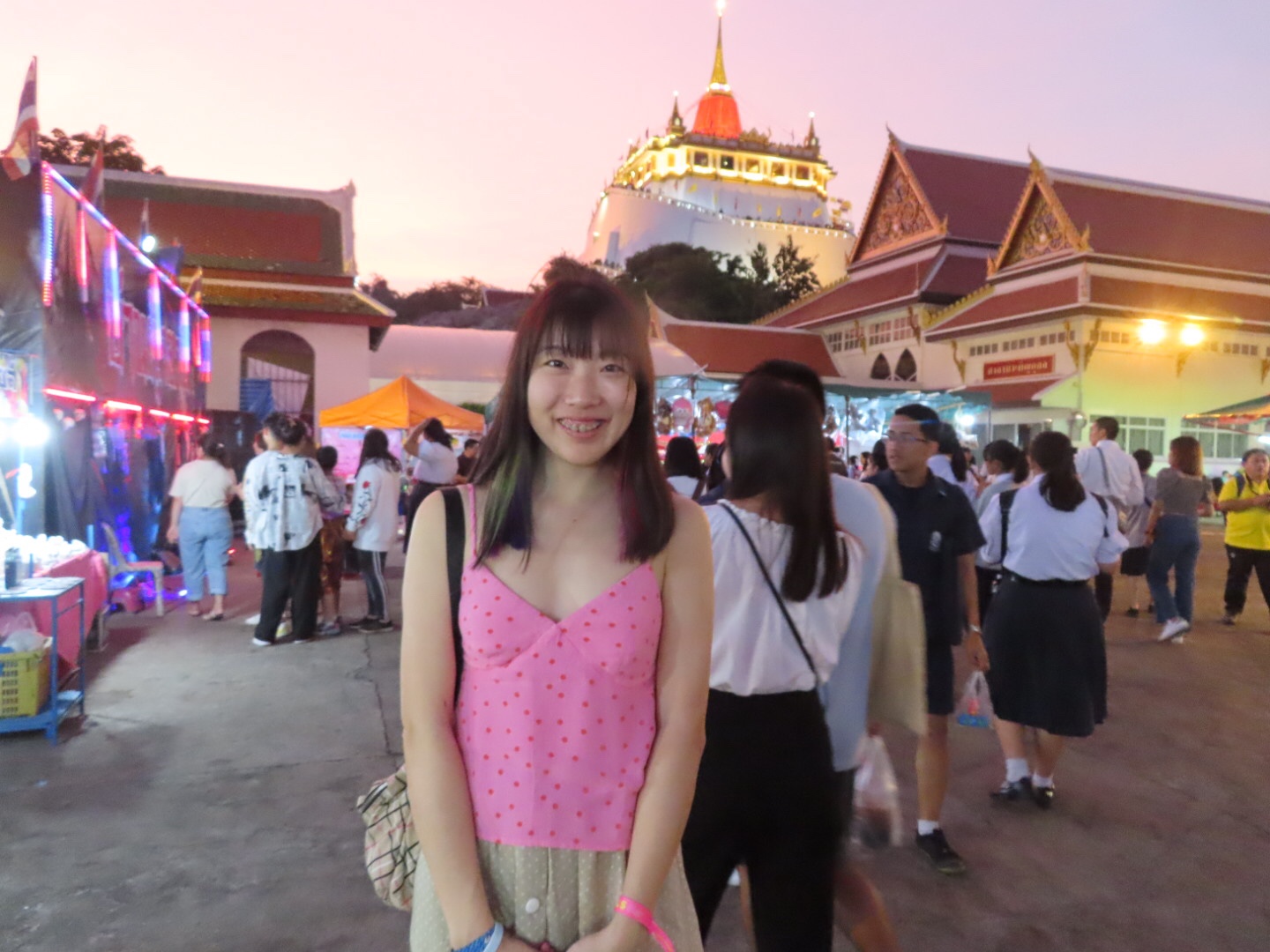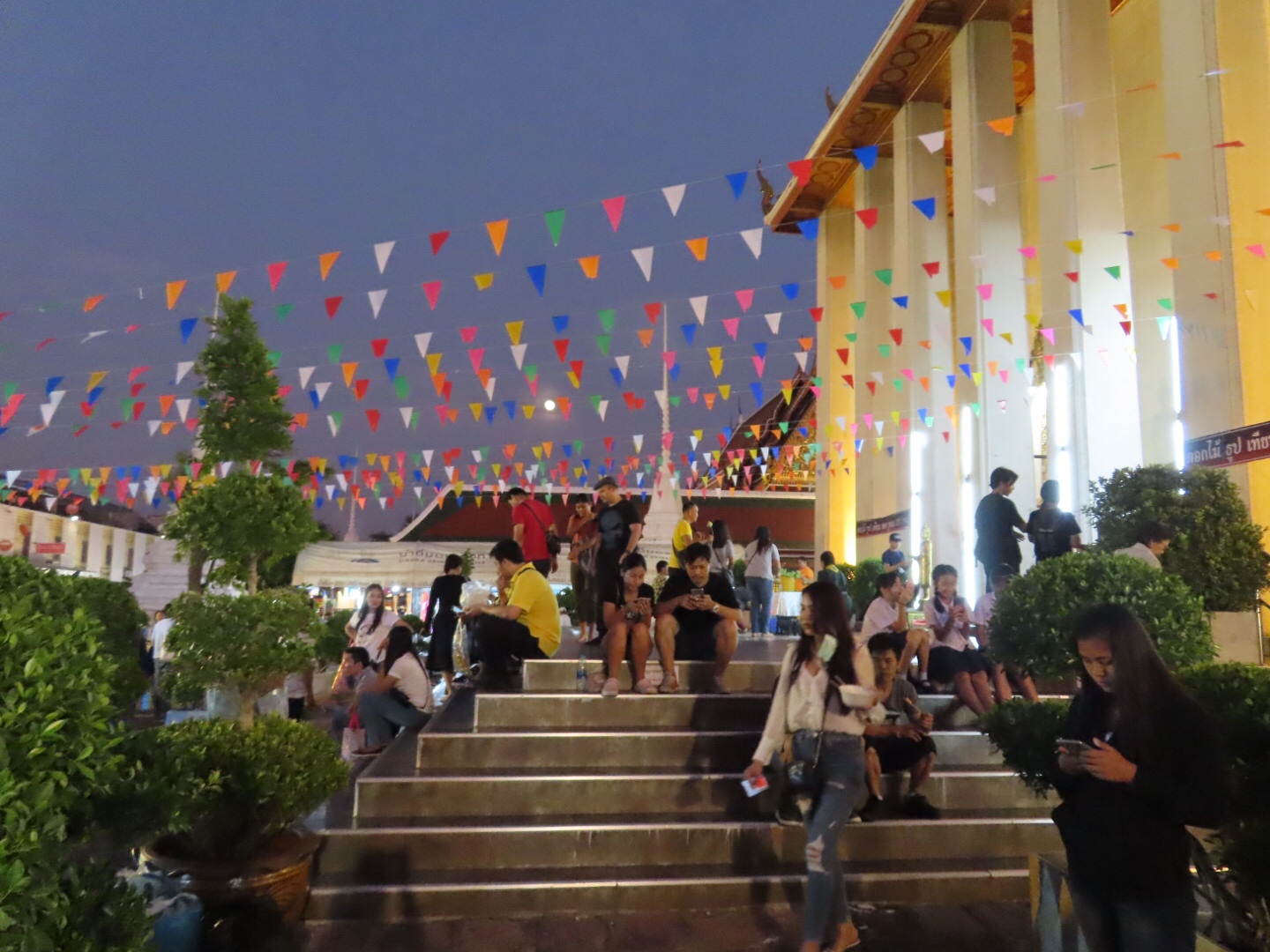 There was a yearly temple fair going on in front of the Golden Mount (Wat Saket), selling some nice snacks and drinks.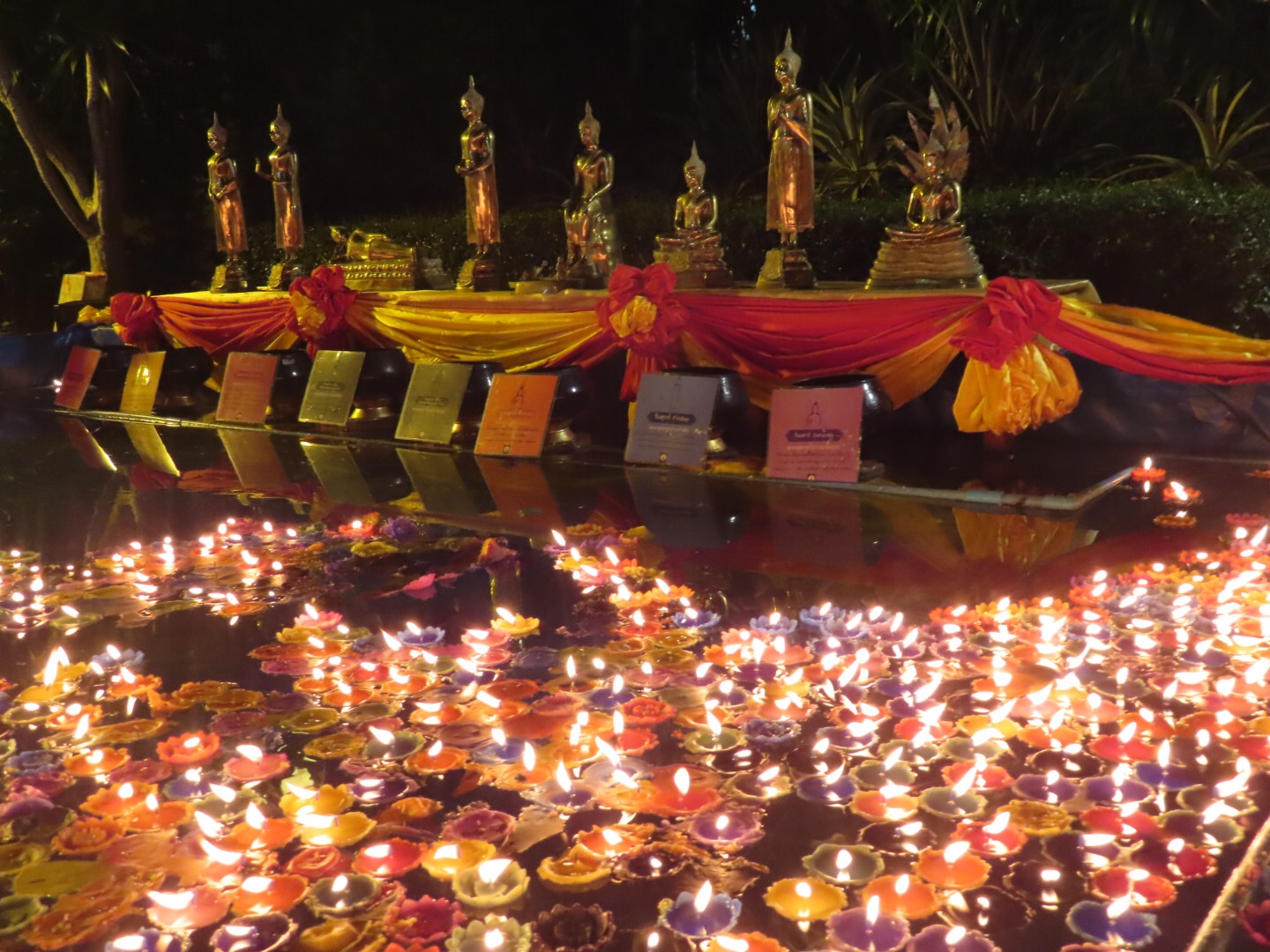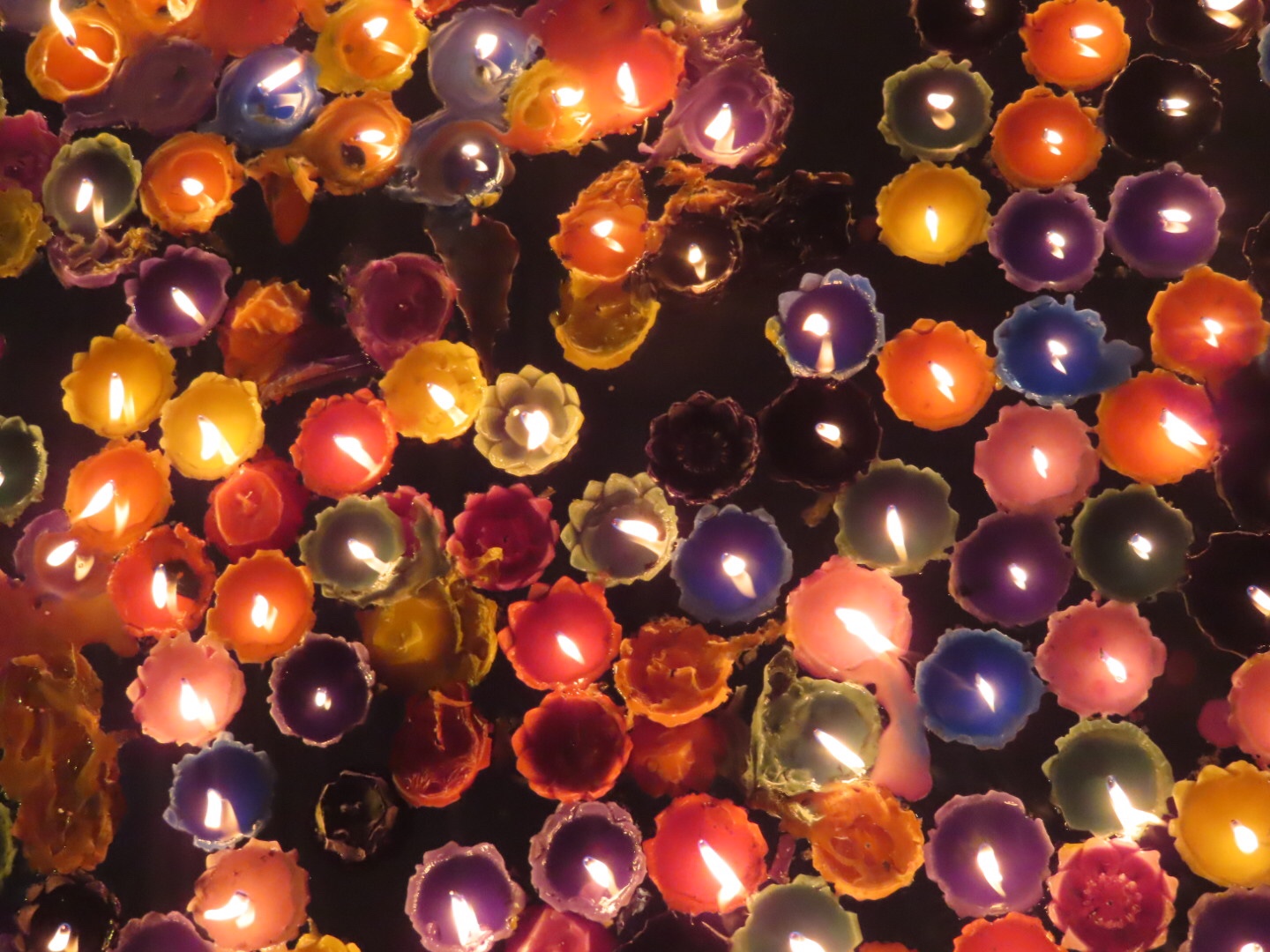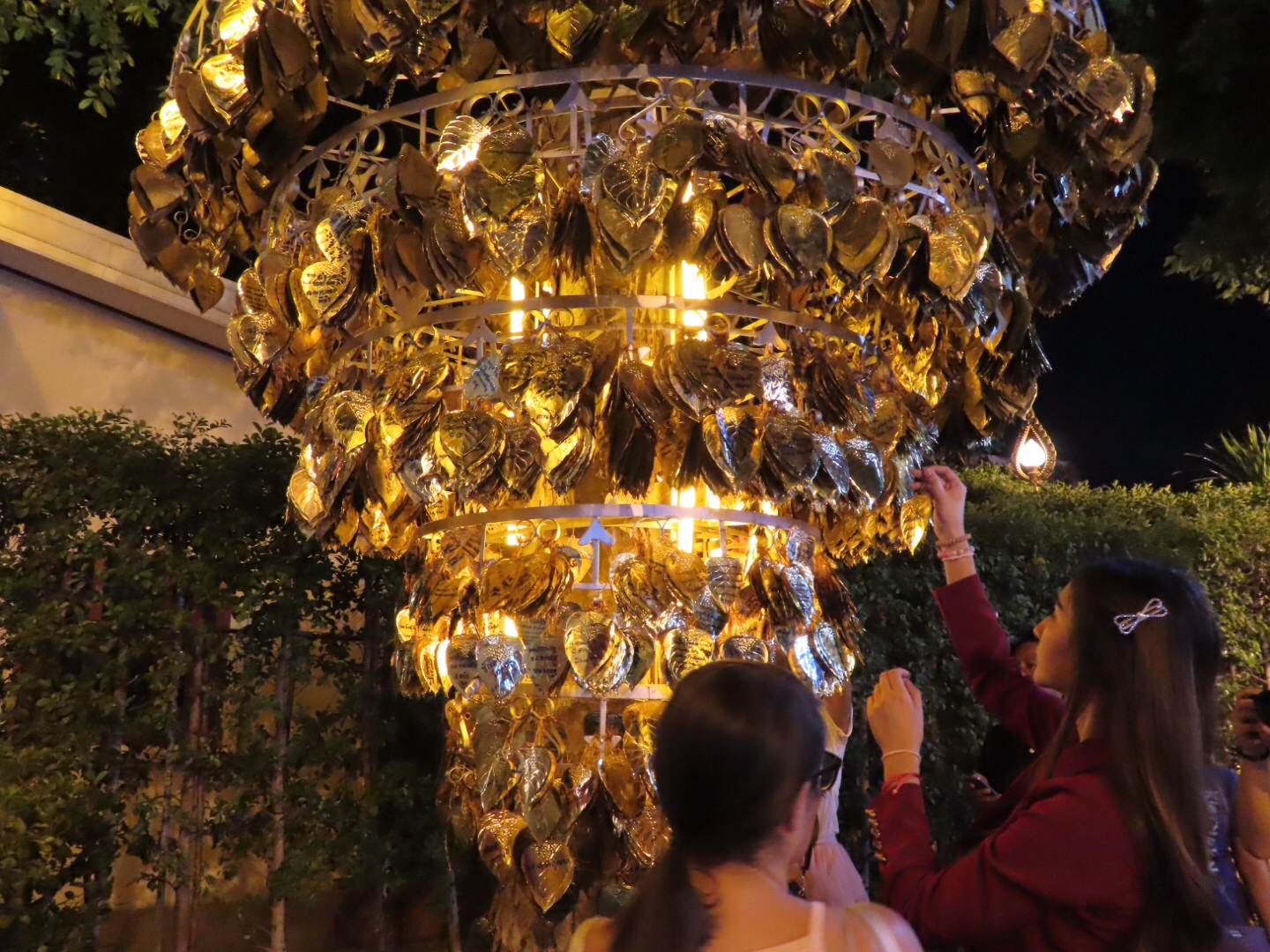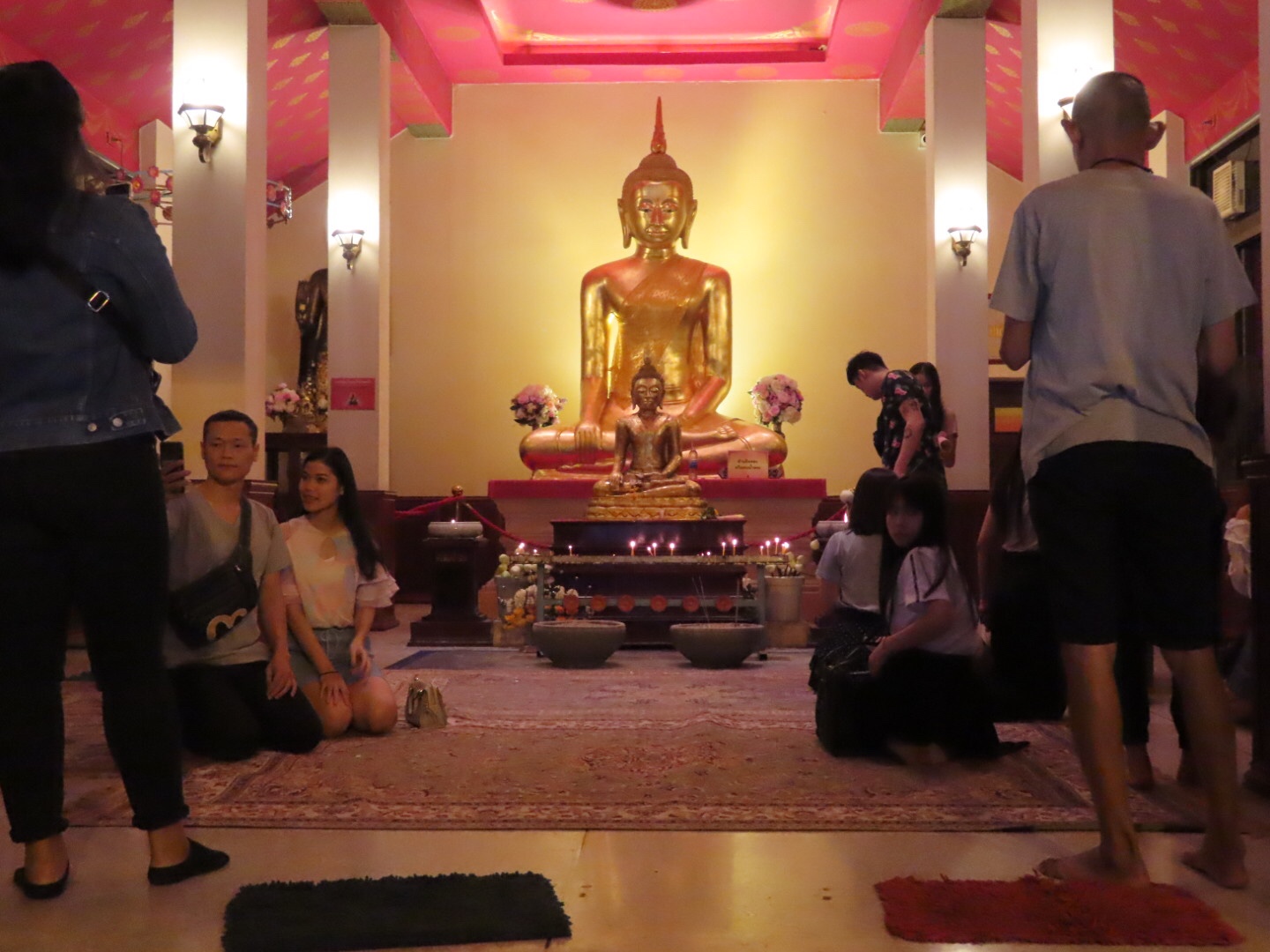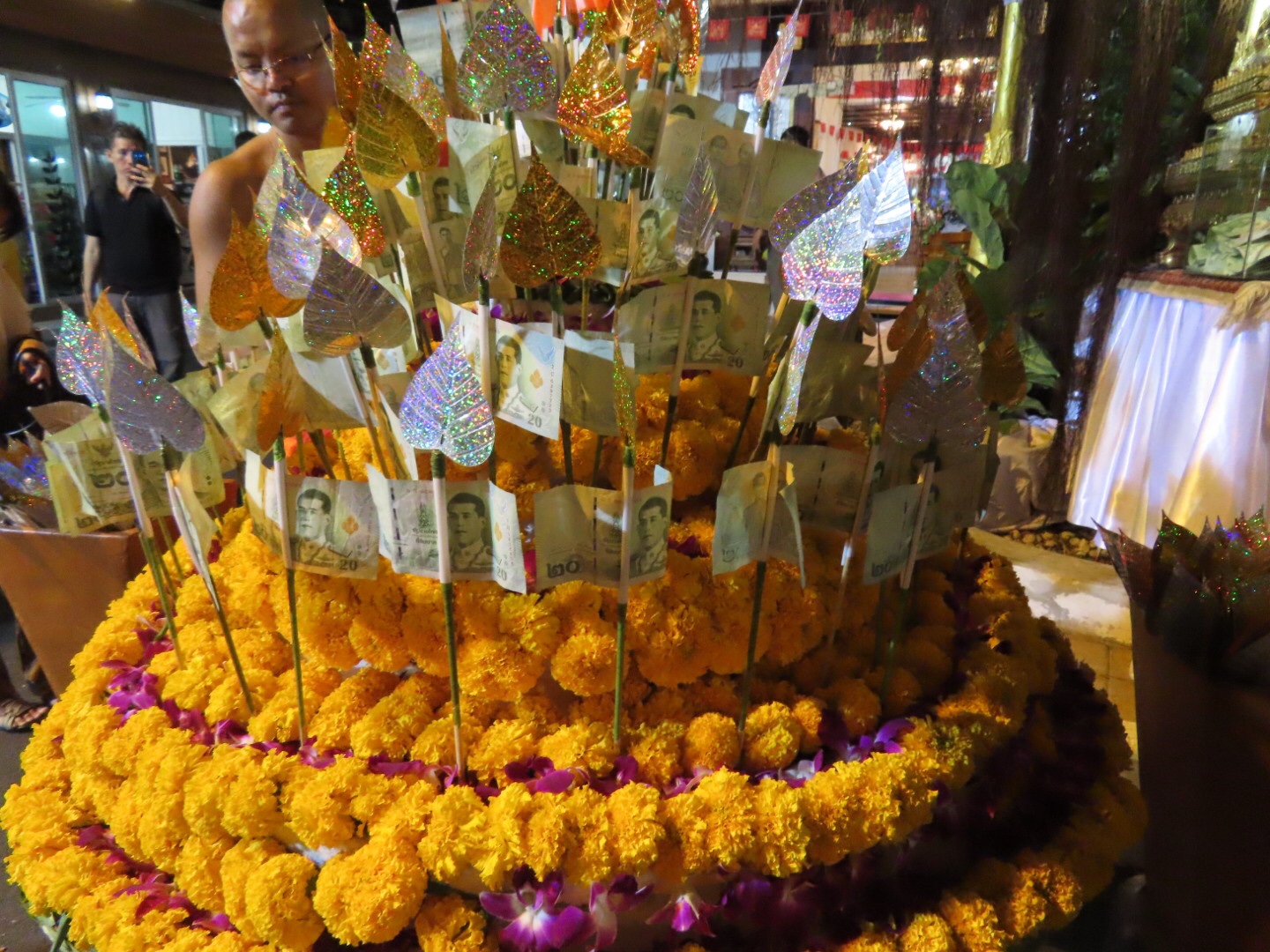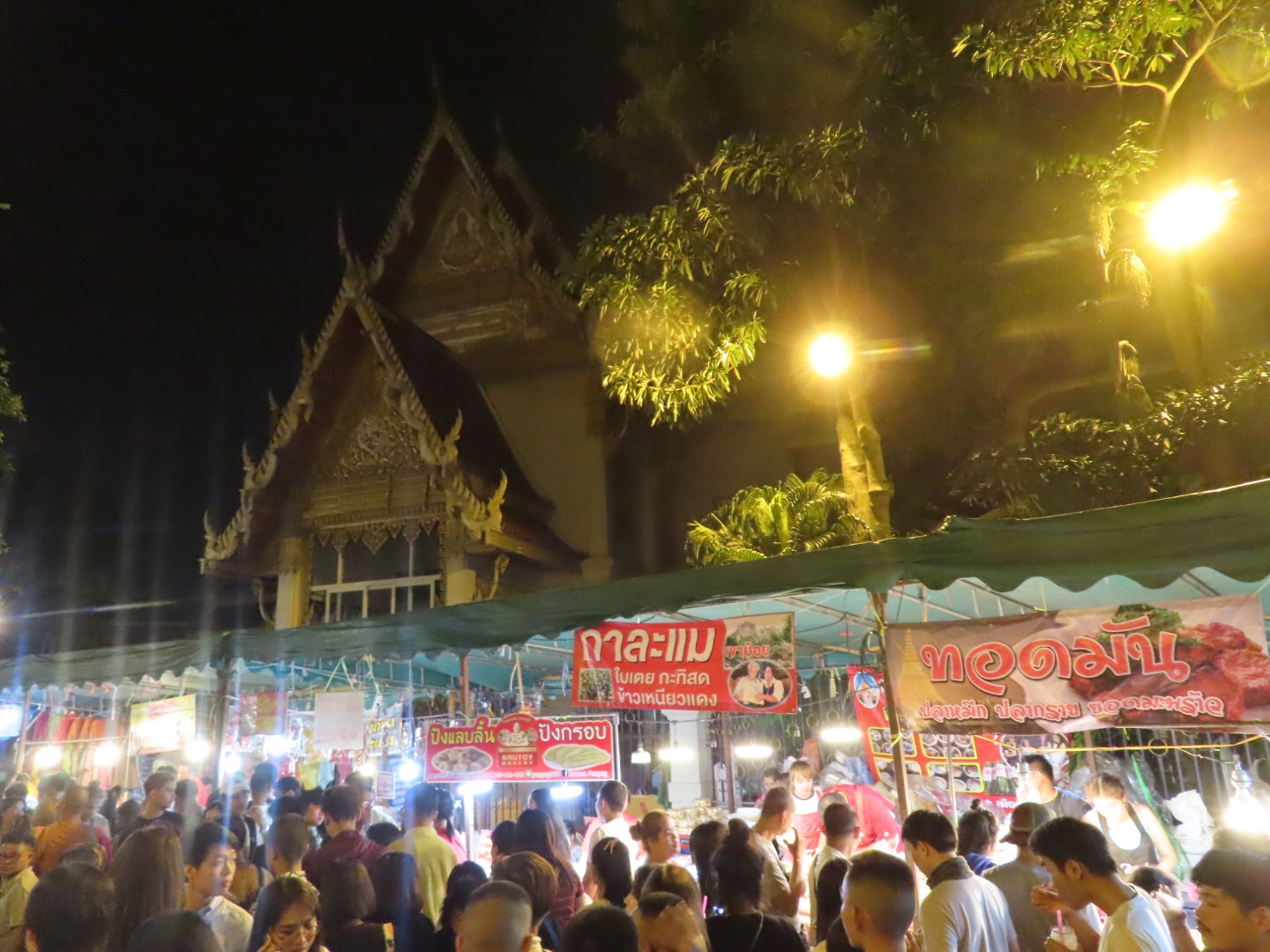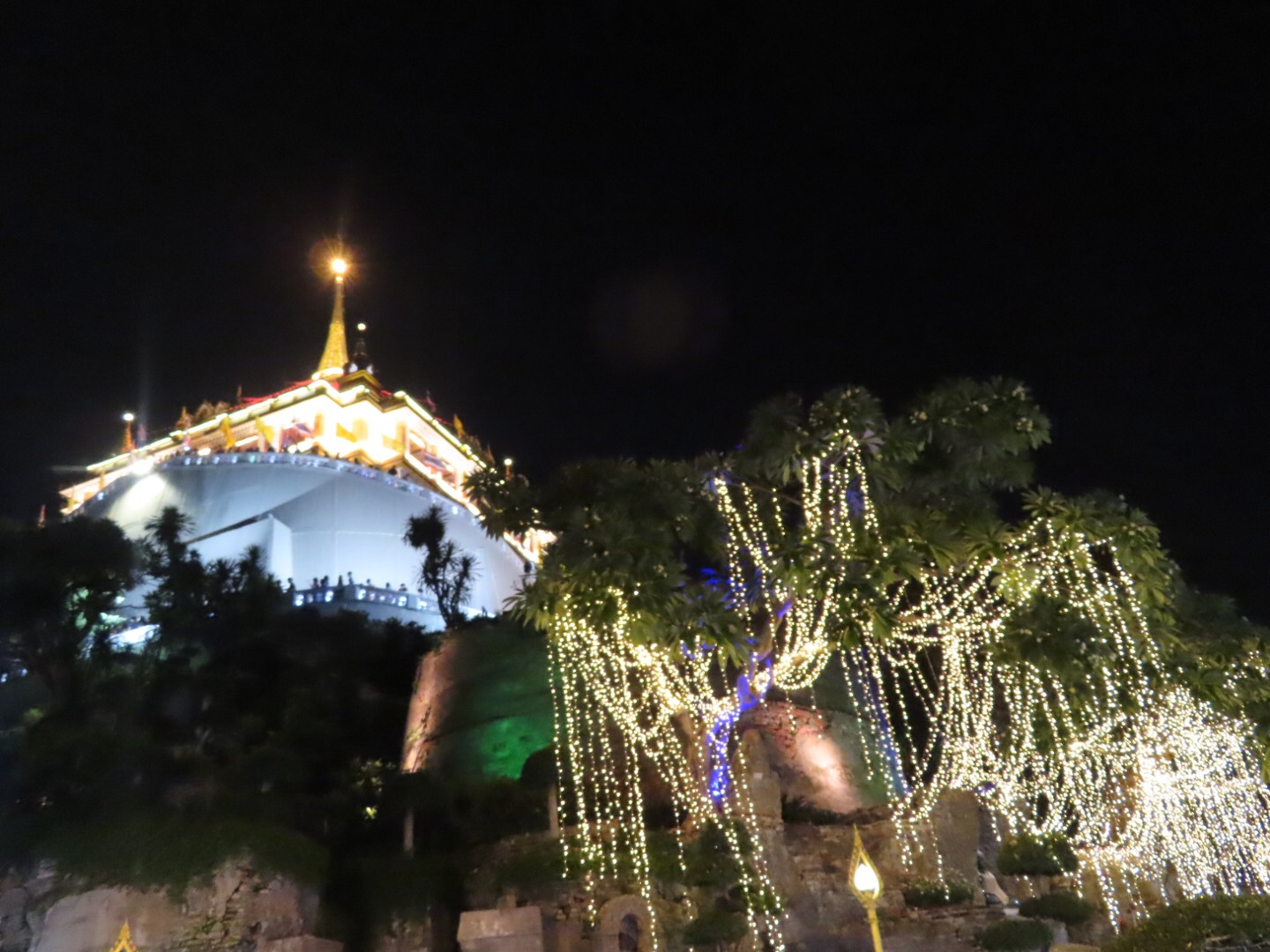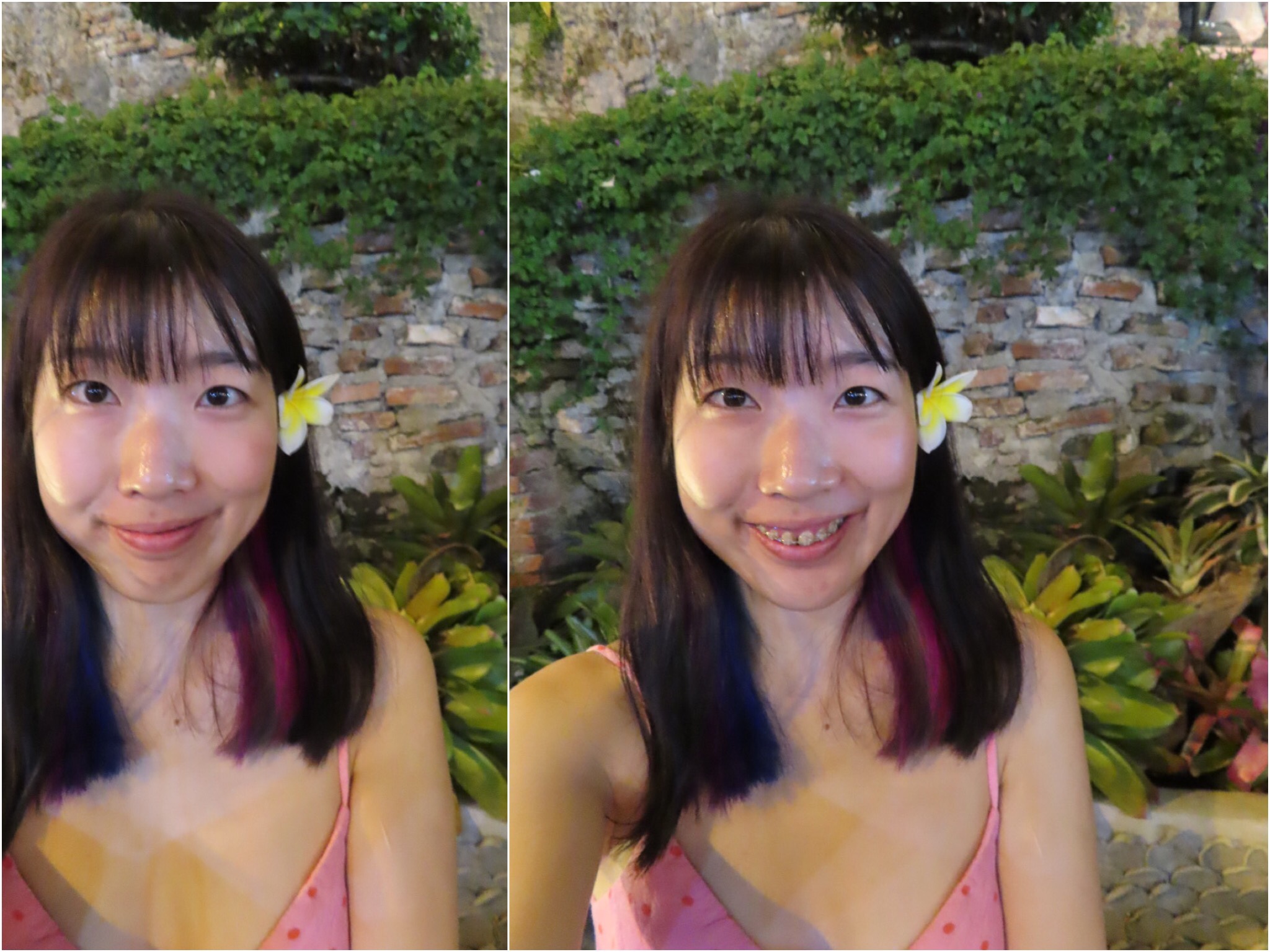 Wat Saket seems a major celebration place in Bangkok, it was quite crowded, I just followed the crowded and went on top of the mount.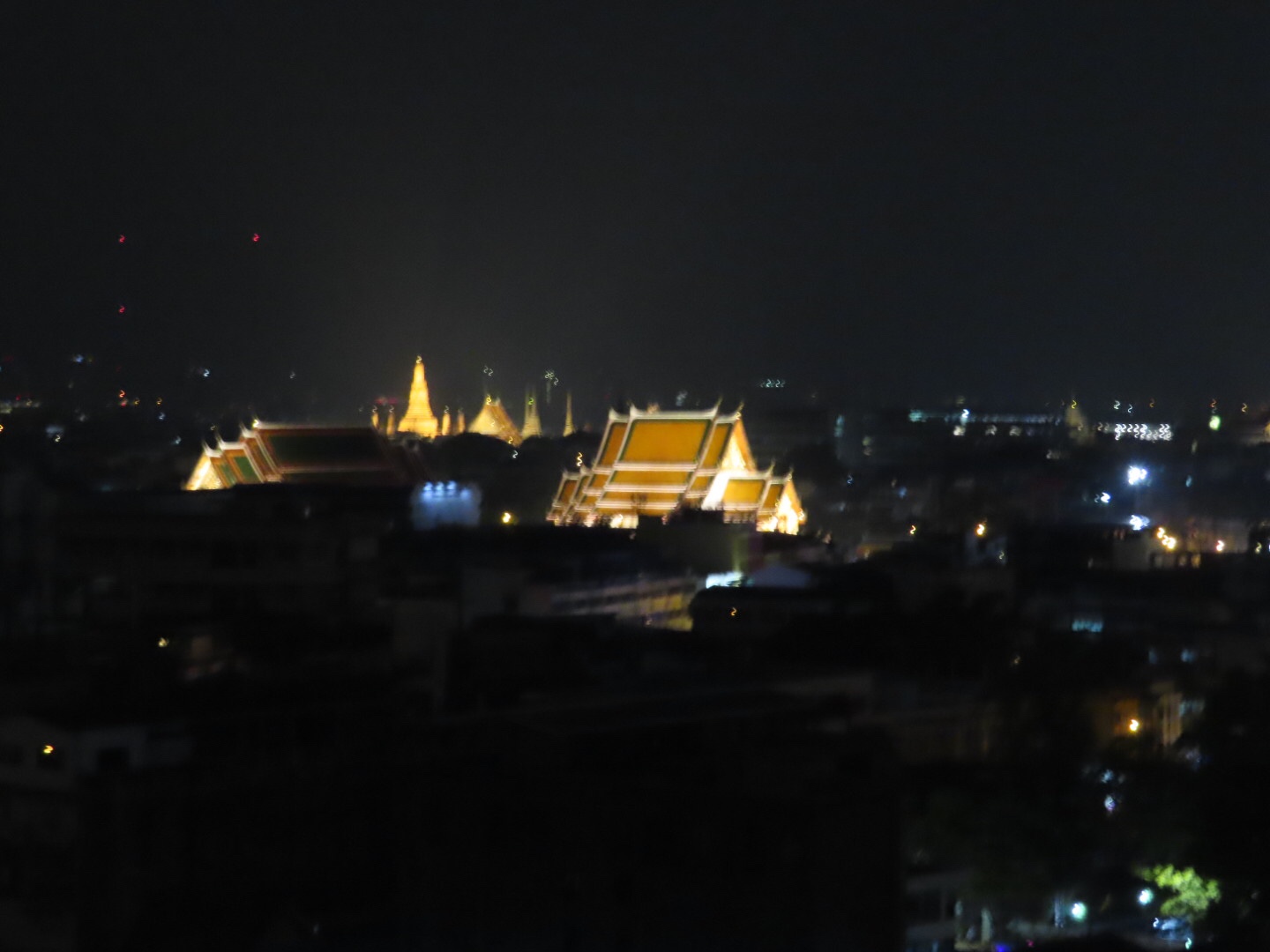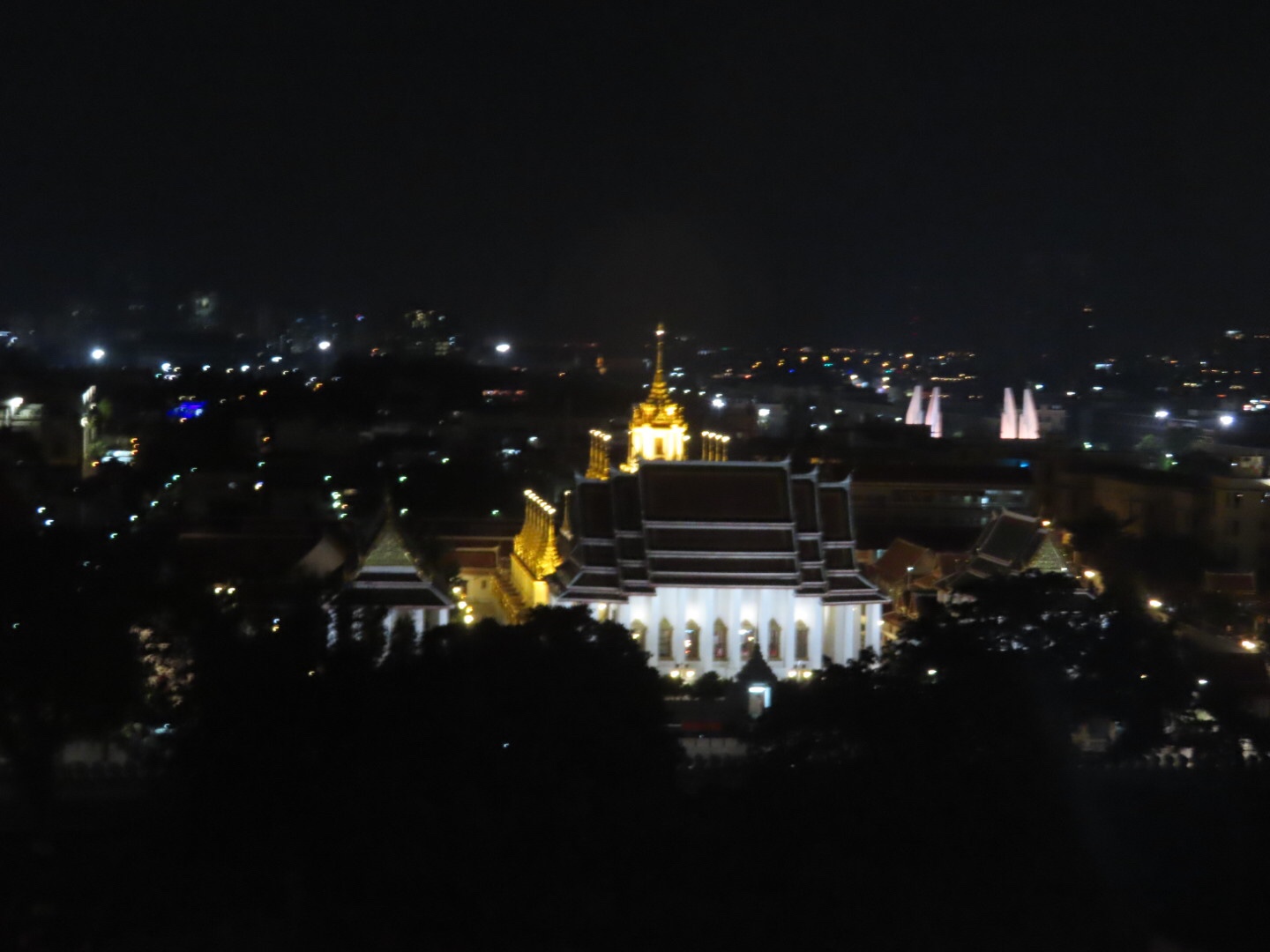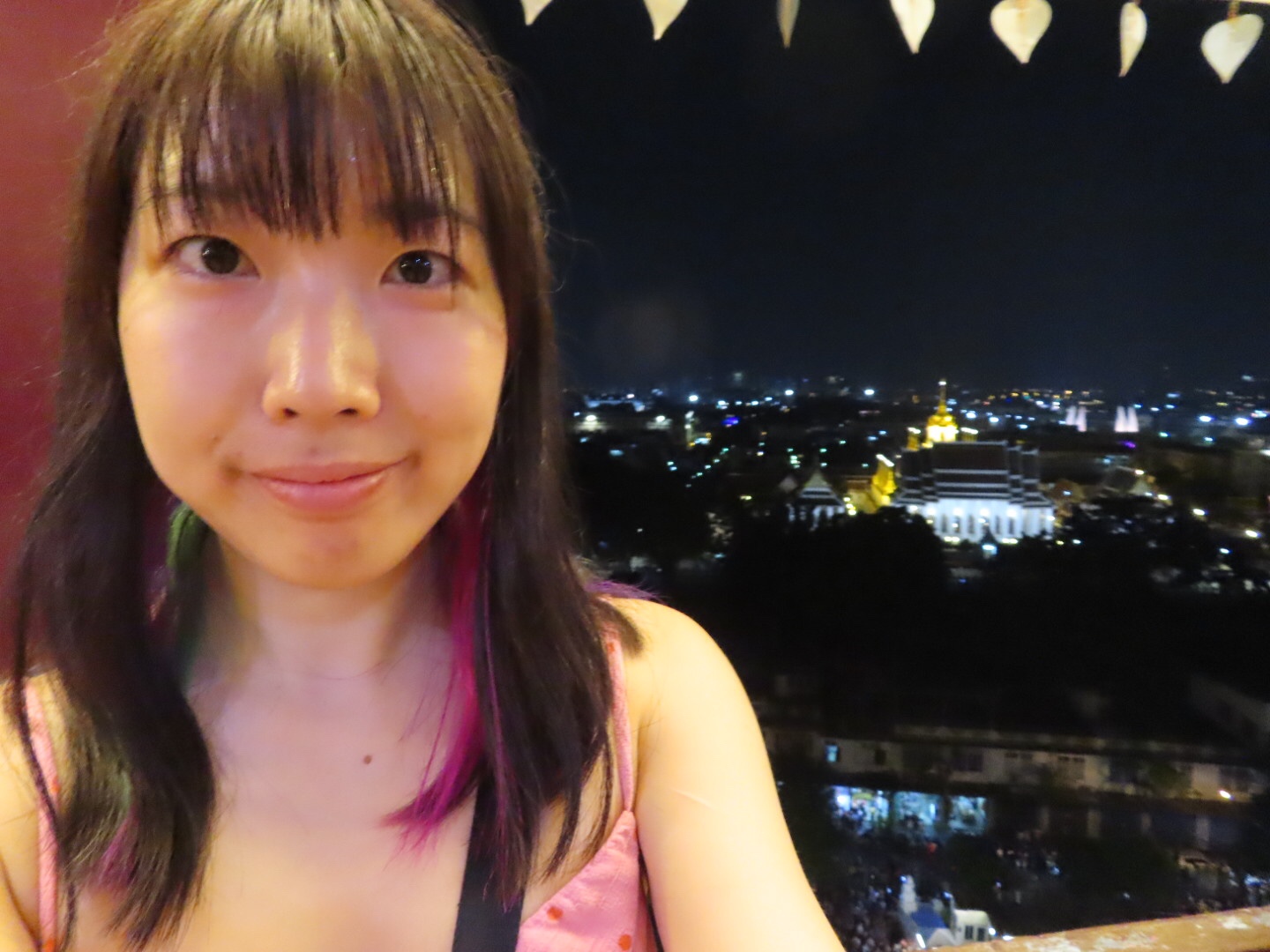 View from the top is stunning!
After the temple, I tried to find a place to float my krathong, the frstival is called loy krathong, to gratitude water spirits. These few days you can see krathong sold everywhere in the city.
Or make it yourself for free in Sati Chai Park if you show up in the afternoon.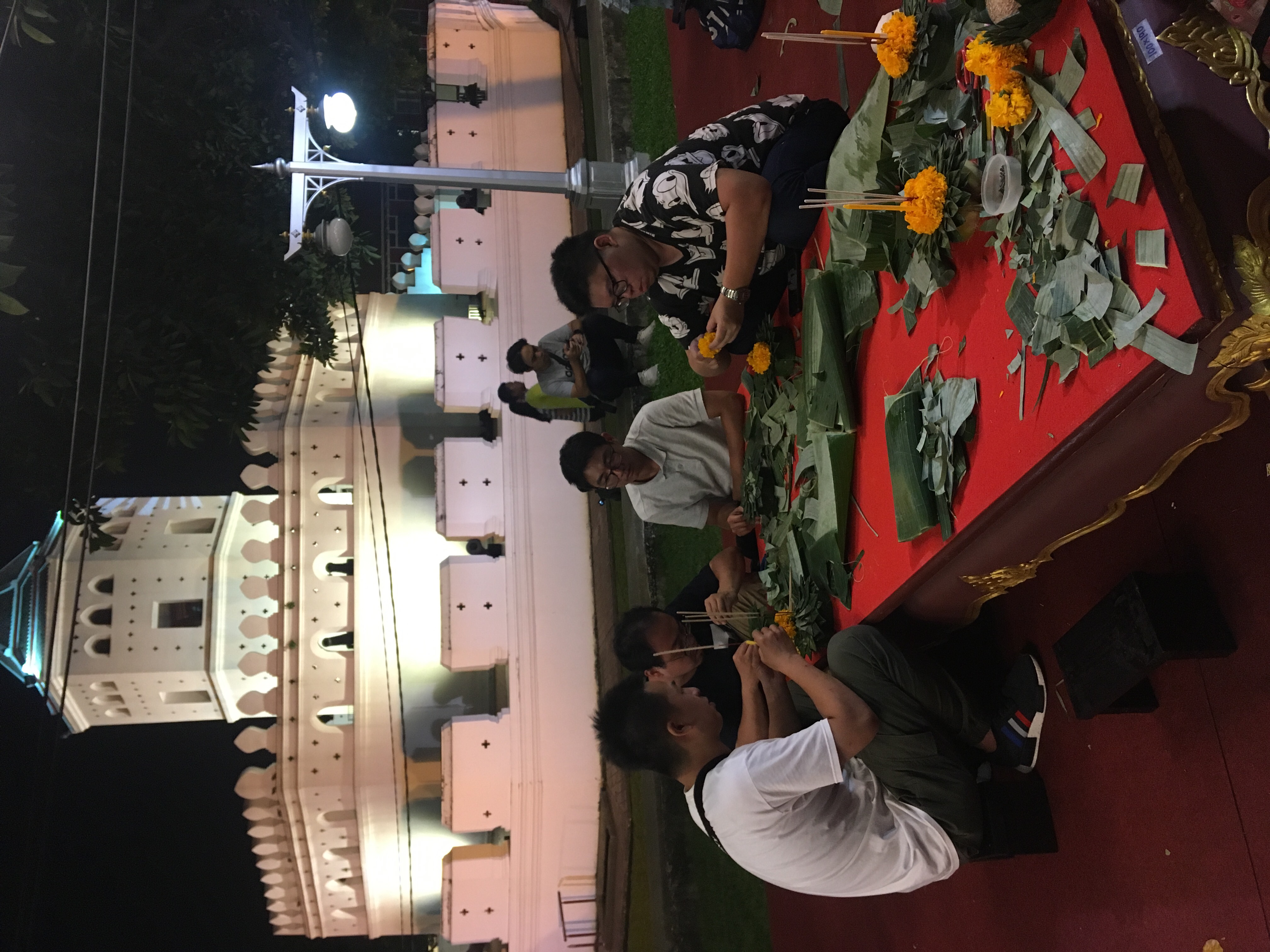 Make your own Krathong in Sati Chai Park.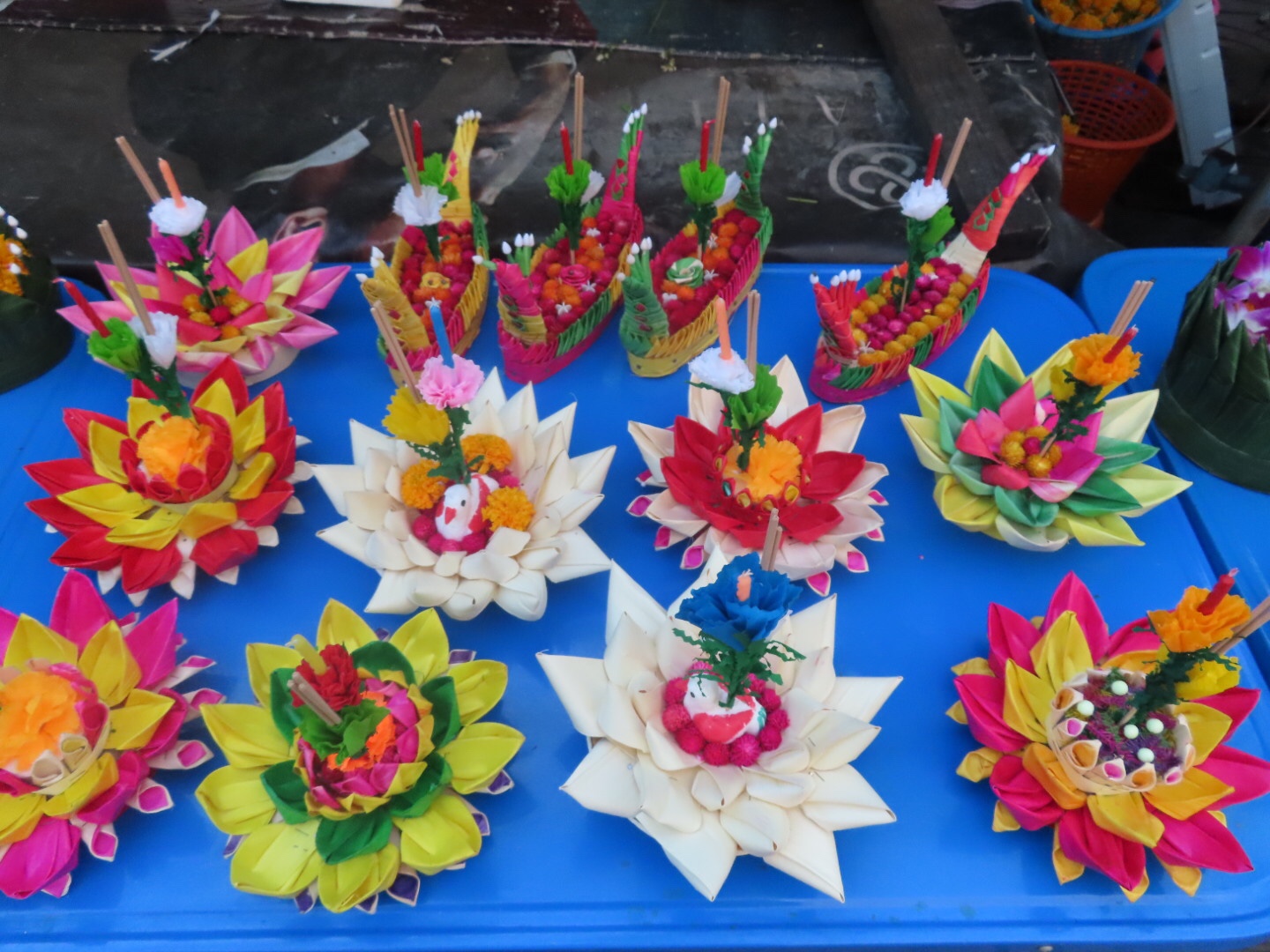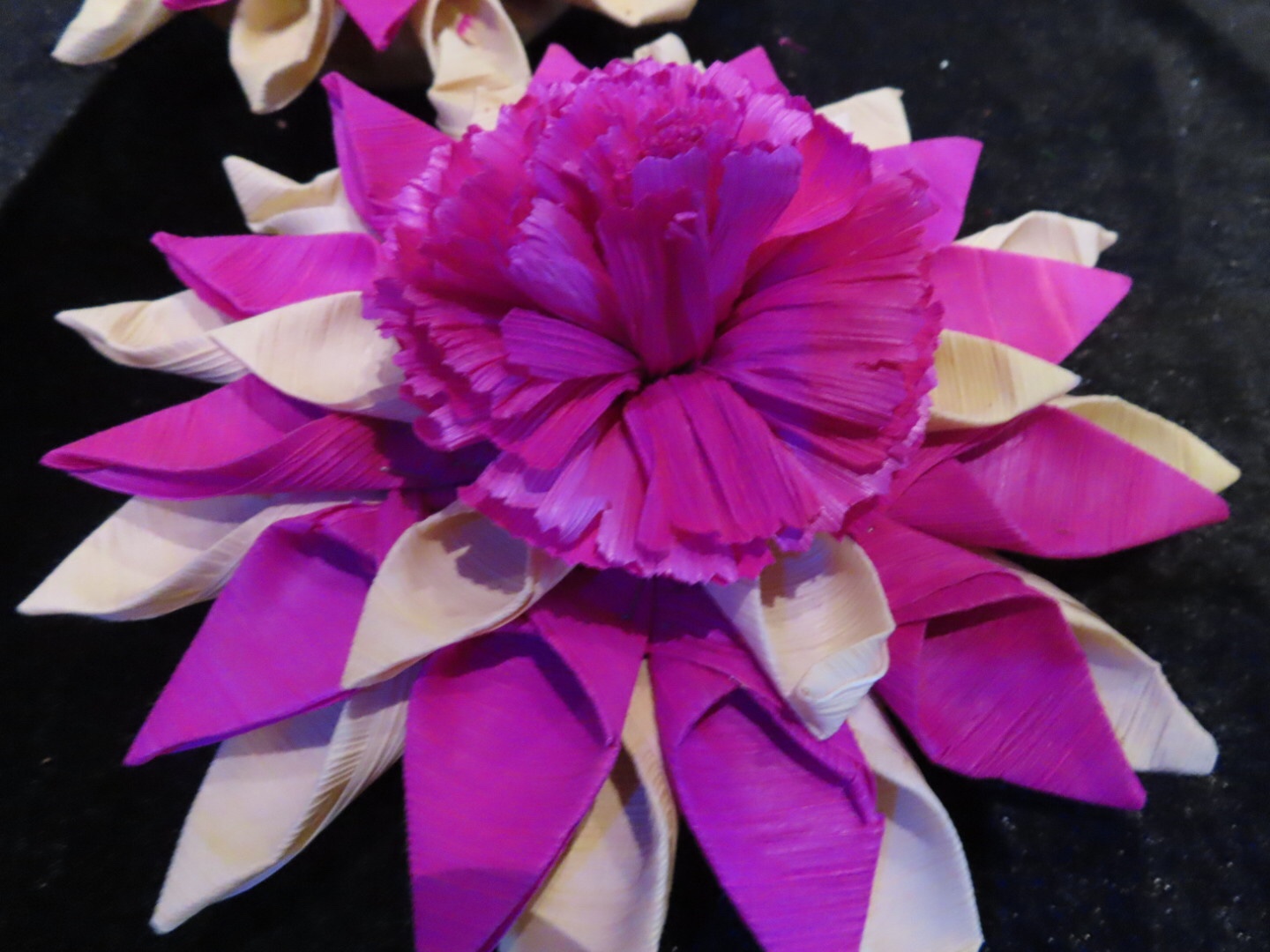 Traditional krathong is made of banana leaves decorated with flowers but nowadays you find those colorful ones made from bread as well, so that fish can eat it.
So after the temple visit, I started my trip to look for a place to float my krathong, which is not so difficult, considering Bangkok is all around water canals.
When I checked online, they mentioned in the new megamall ICONSIAM, many people are floating their krathongs there, so I decided to take a grab car there, and told @stoodkev to go there.
Too bad the driver thought there's a boat to ICONSIAM from my side, he dropped me at the pier, then we were told there's no boat, and the traffic to ICONSIAM seemed really bad yesterday.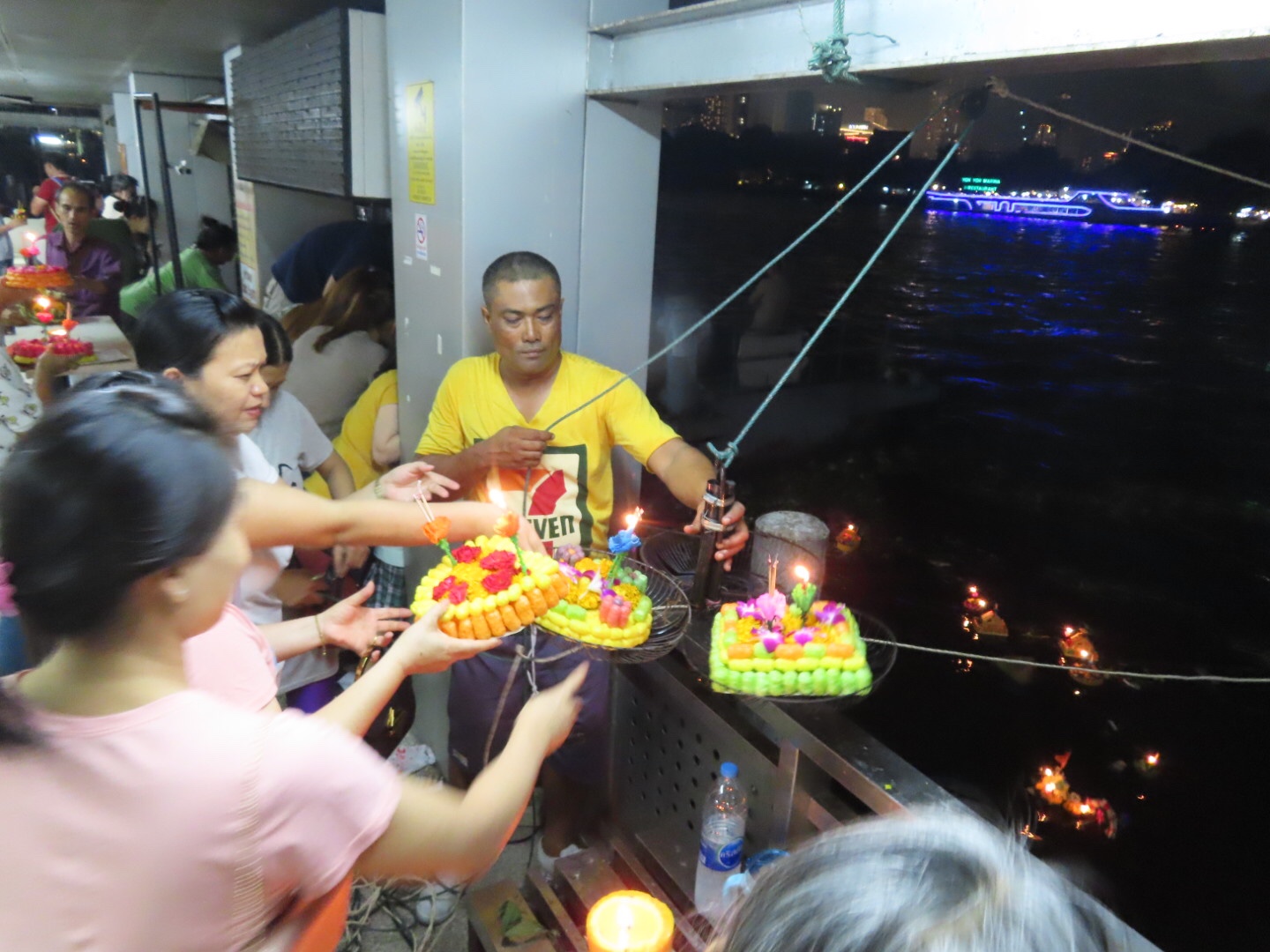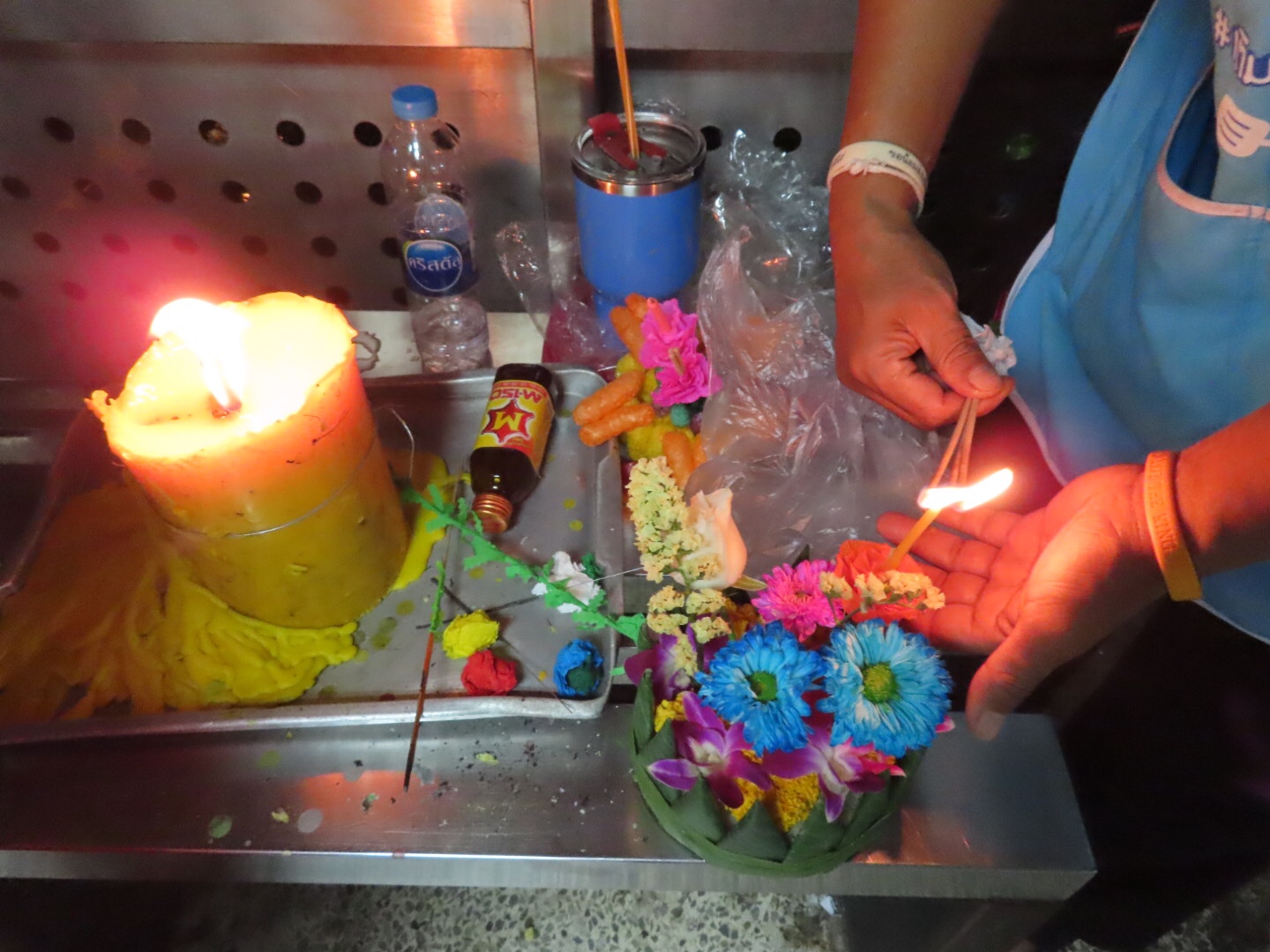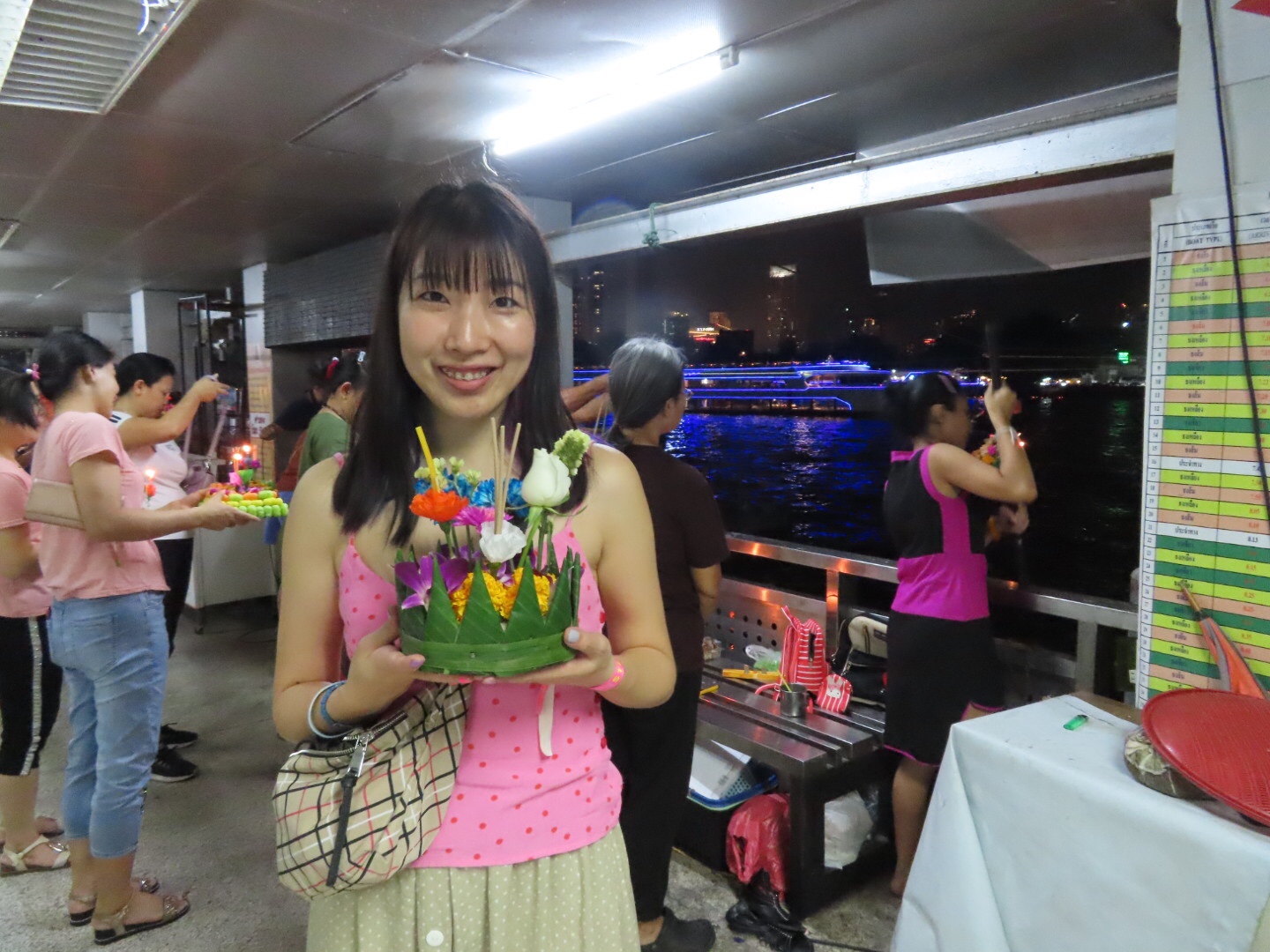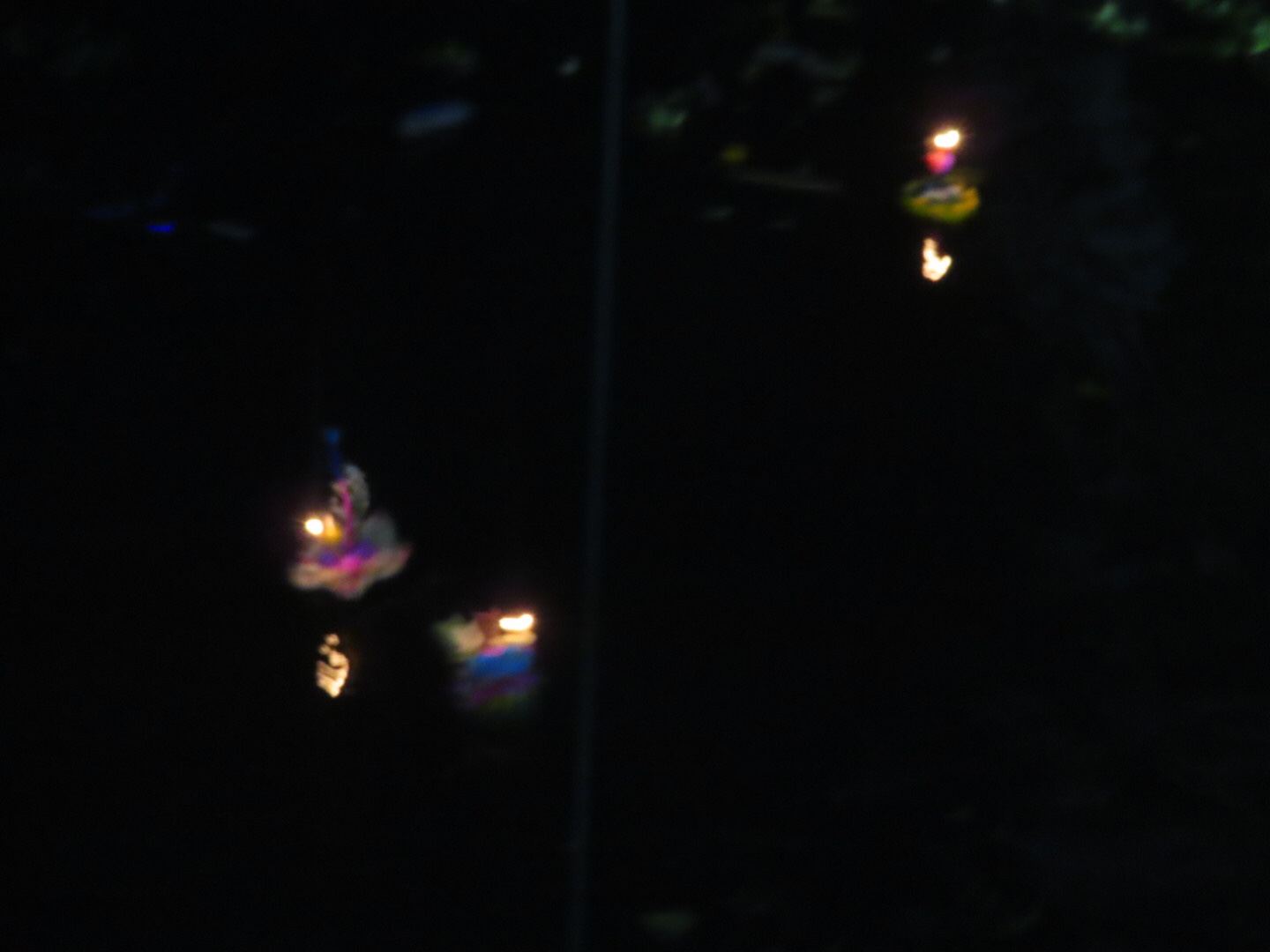 I bought a colorful krathong and float it at that pier.
I thought that was it, but then thinking about @stoodkev was still in ICONSIAM and I haven't checked out the mall yet, my concern was whether to take the grab bike, as that's the only way to get there without traffic.
In the end I did, and finally I saw ICONSIAM and got to say goodbye to @stoodkev.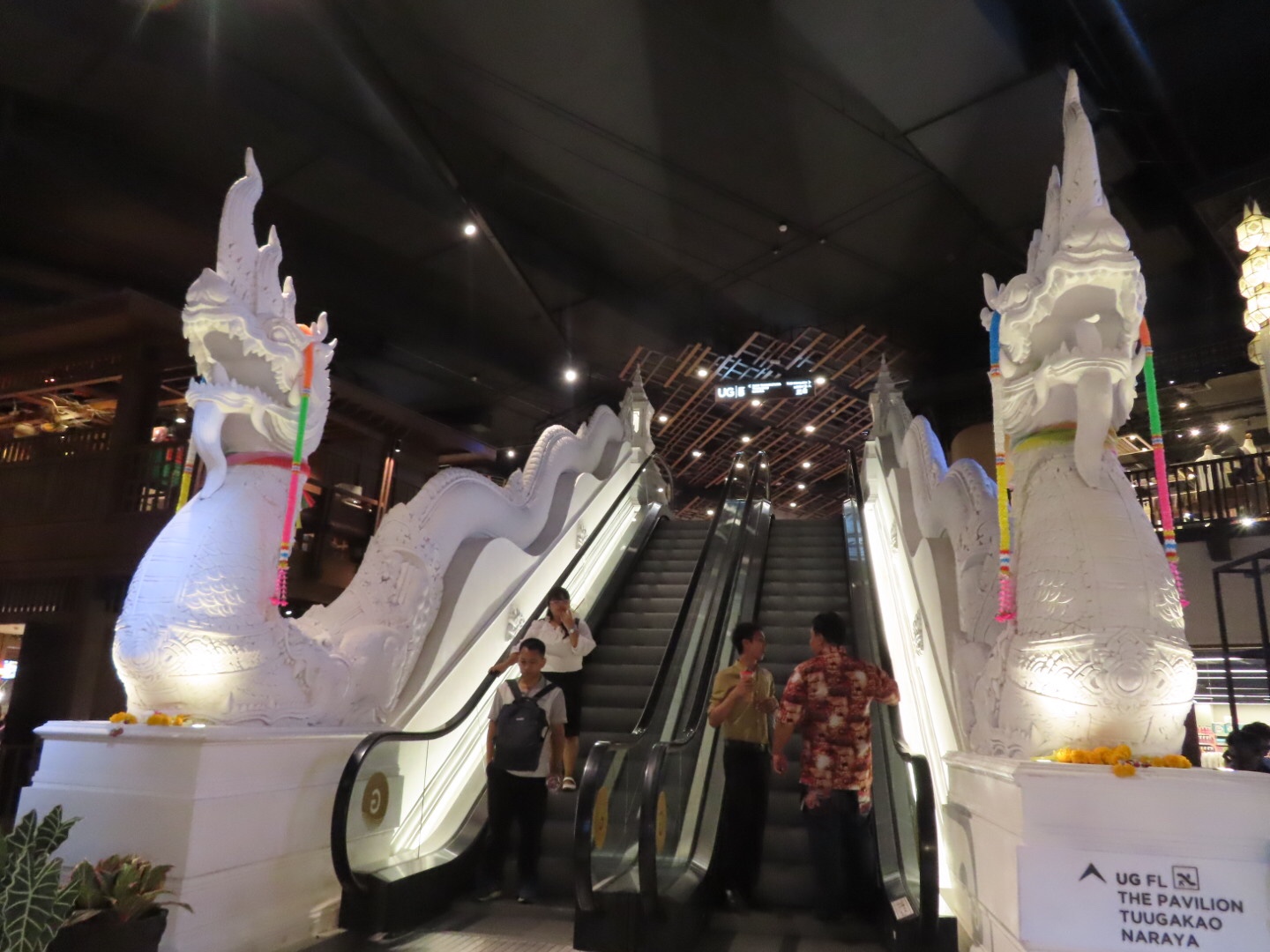 inside ICONSIAM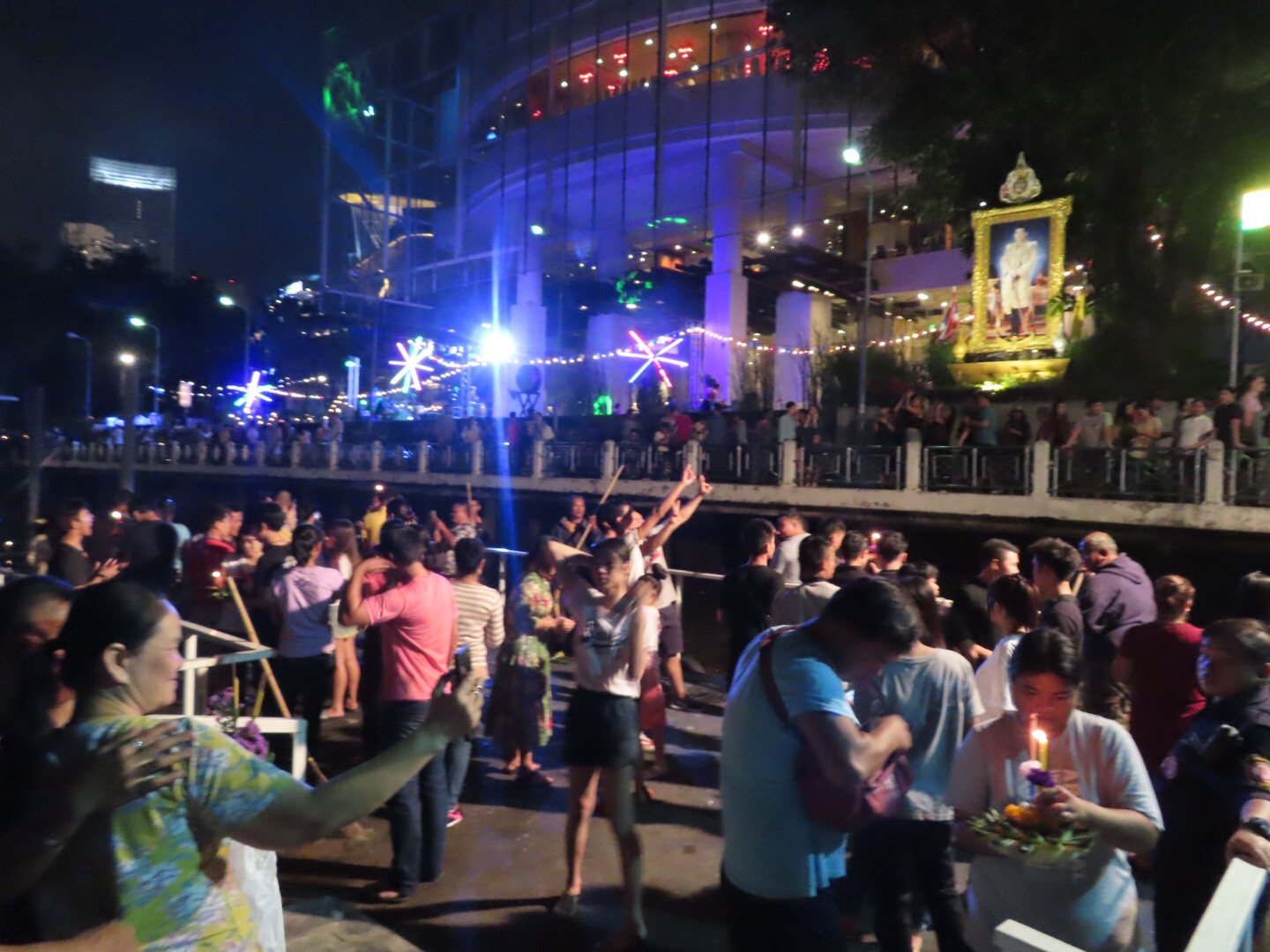 I was kinda glad I floated my krathong already since it was so crowded in the mall. Of course if you wait a bit longer, it will get less busy, and you can float your krathong without having to queue.
I left the mall right before its closing time 10pm, as I was a bit tired.
There were fireworks along the river but I kinda missed it, as I was walking on the street and when I realised it, I ran to the river side just to miss it... what a bummer lol. So the fireworks start at 10pm, if you come to Bangkok during Loy Krathong, don't miss it!