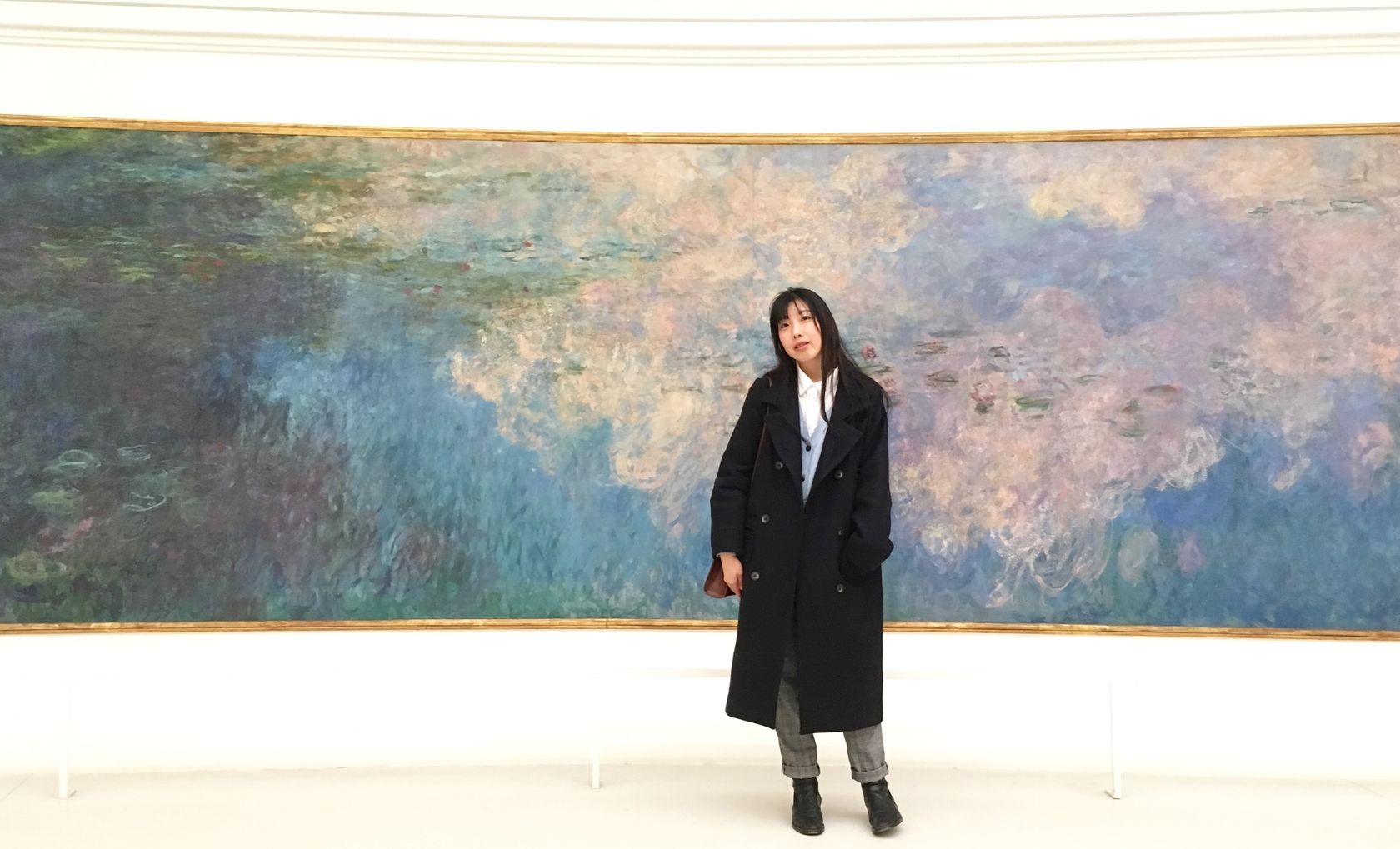 I remember in the summer, when I posted about a trip to Claude Monet's house and garden in Giverny, many Steemians told me how much they loved Monet's paintings. If you are a big fan of Monet, Paris is a paradise for you. You can find many of his artworks in the city. If you're a Monet fan there are three places you must see In Paris: Musee D'Orsay, Musee Marmottan and l'Orangerie.
I felt so lucky to visit the actual water lilies in Giverny and since then I've been wanting to visit the famous water lilies paintings in Musee de l'Orangerie. Paris is known as a city full of museums, l'Orangerie wasn't the biggest among them but it houses Monet's water lilies paintings in a large format, which are beautifully displayed larger than life in two rooms.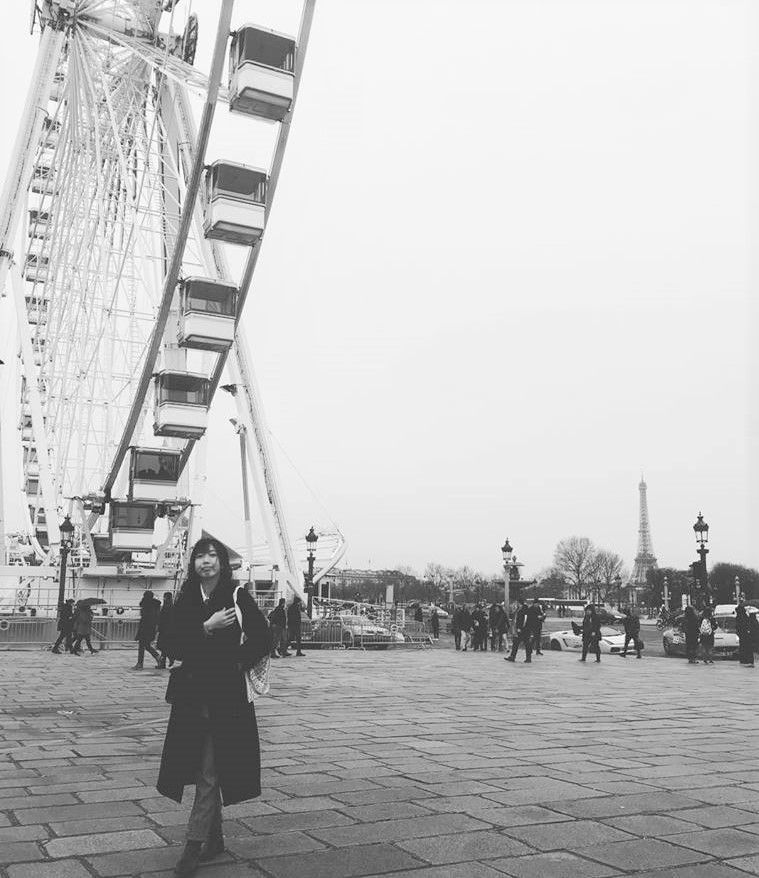 At Place de la Concorde, next to Musee de l'Orangerie.
It wasn't difficult to get to the museum, by getting out at metro "Concorde" stop. Place de la Concorde is a nice place for pictures too, where you get a view of the Eiffel Tower from far. The museum is situated at one end of the beautiful Tuileries Garden, across from the d'Orsay on the other side of the Seine. Except the two rooms devoted to Monet's lily garden, there're also collections of Picasso, Renoir, Matisse, Modigliani and other artists of the early 20th century. When I visited, there was also an exhibition of the Dada movement.
Today, I'd like to show you the two oval rooms of the magic "Water Lilies".

There are in total 8 massive paintings of water lilies, taking up the walls of 2 oval rooms. Monet has designed those two oval rooms himself to create a unique space to house the water lilies paintings. in Monet's own words
an illusion of an endless whole, of water without horizon and without shore", and making the museum's Water Lilies a work that is without equal anywhere in the world.
---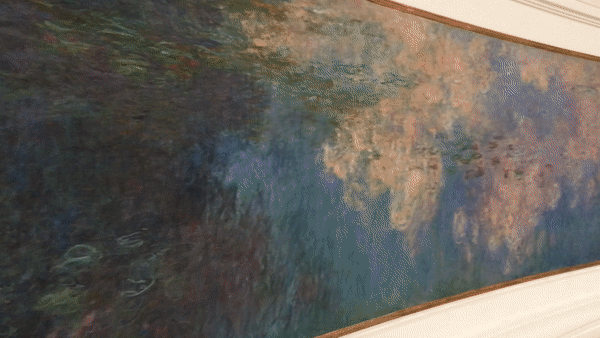 The water lilies painting in both 2 oval rooms were inspired by his water garden at Giverny. The panels in the first room depict the themes of "Green reflections", "Morning", "Clouds" and "Sunset". I feel the subtle changes of the water garden under different weather conditions and timestamps.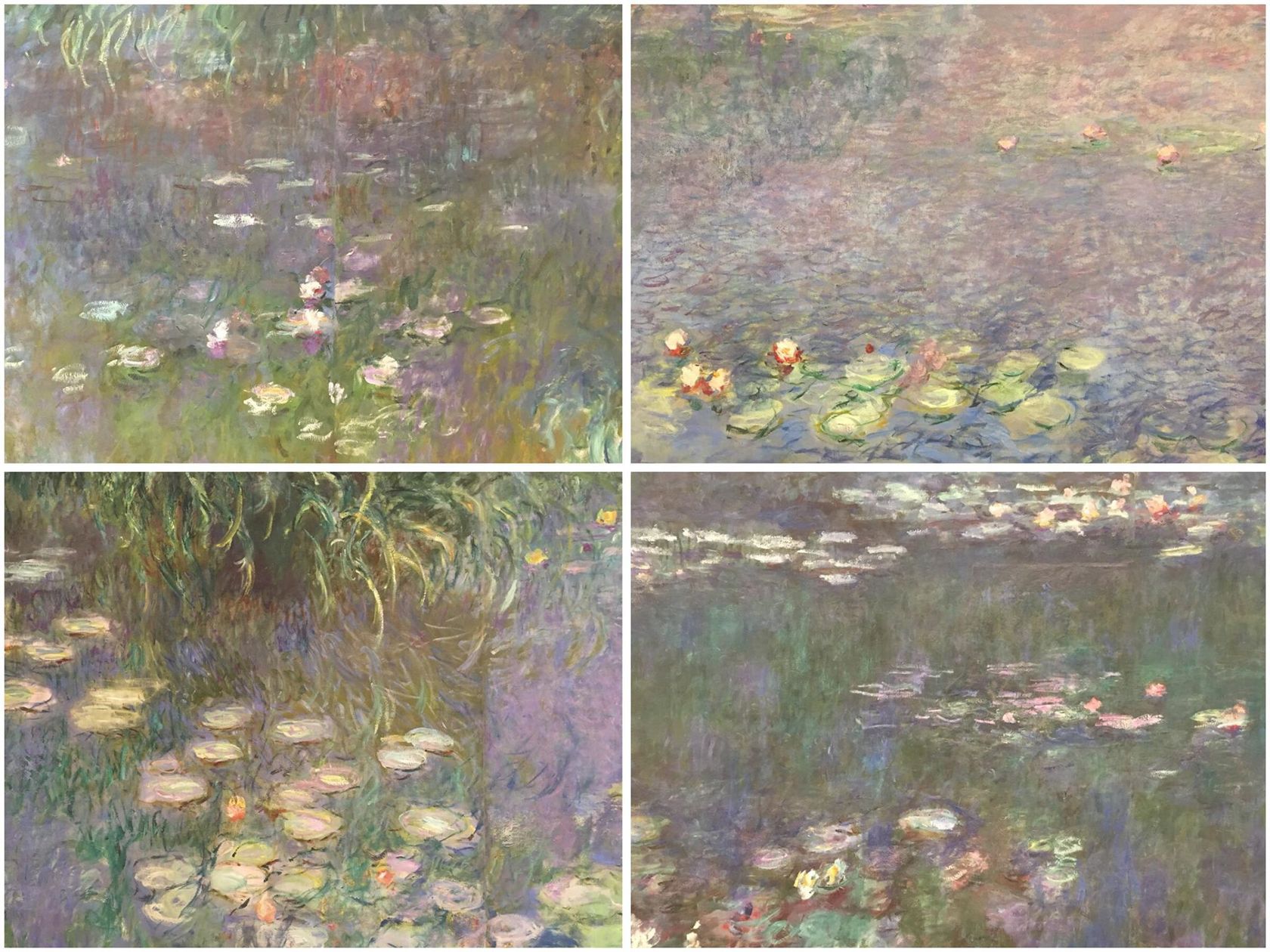 some details of the paintings

sunset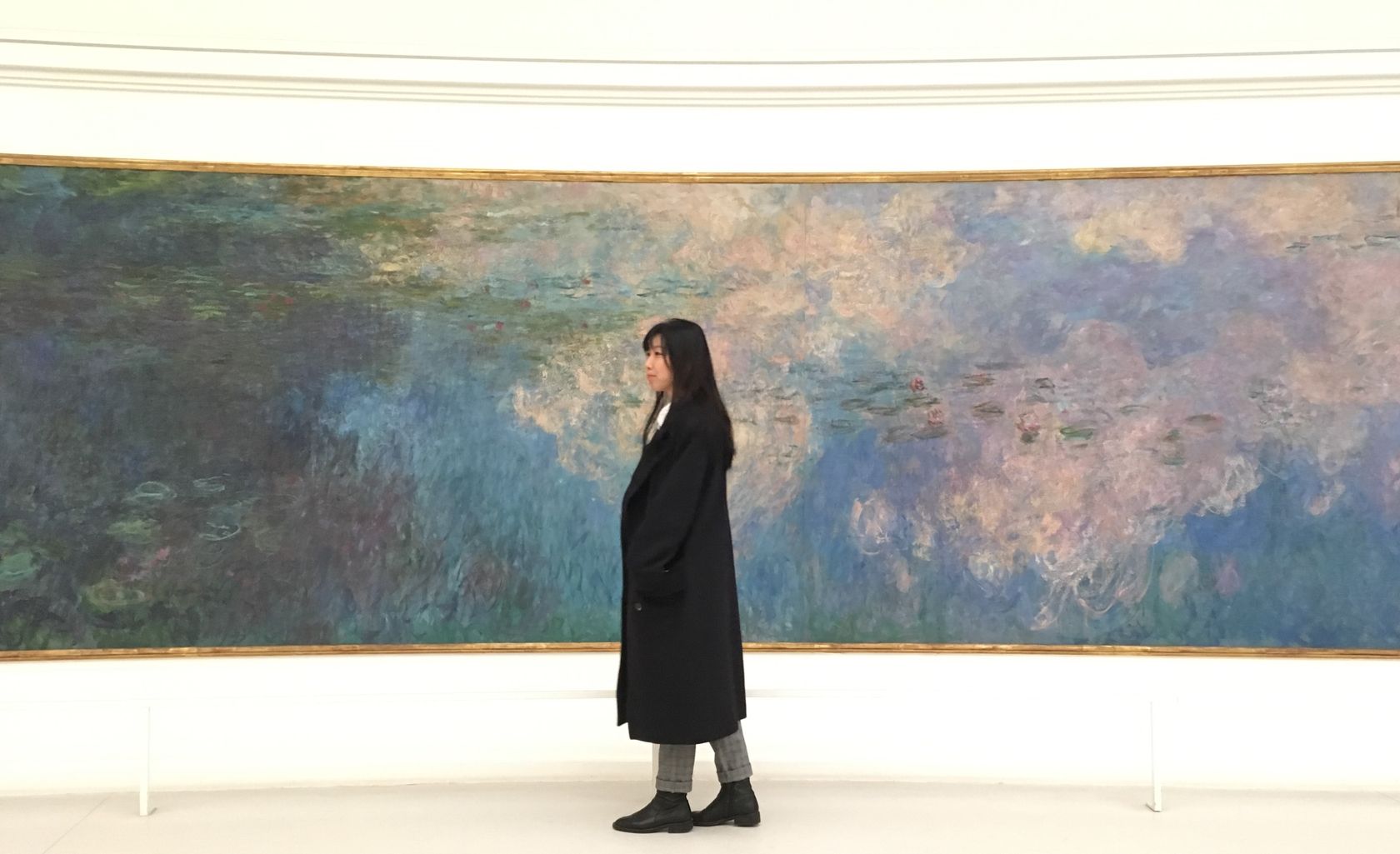 The second room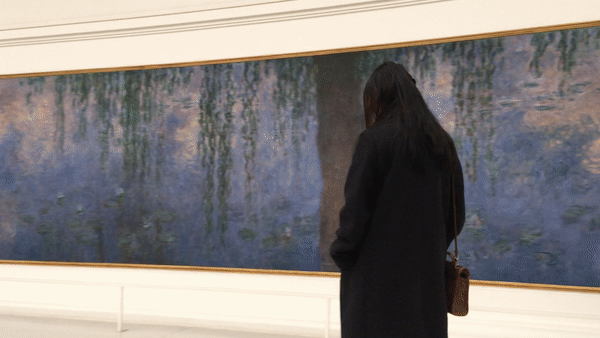 The painting in the second room looks brighter and has more weeping trees in it. The panels in the second room are respectively "The two willows", "Clear morning with willows", "Morning with weeping willows" and "Reflections of trees".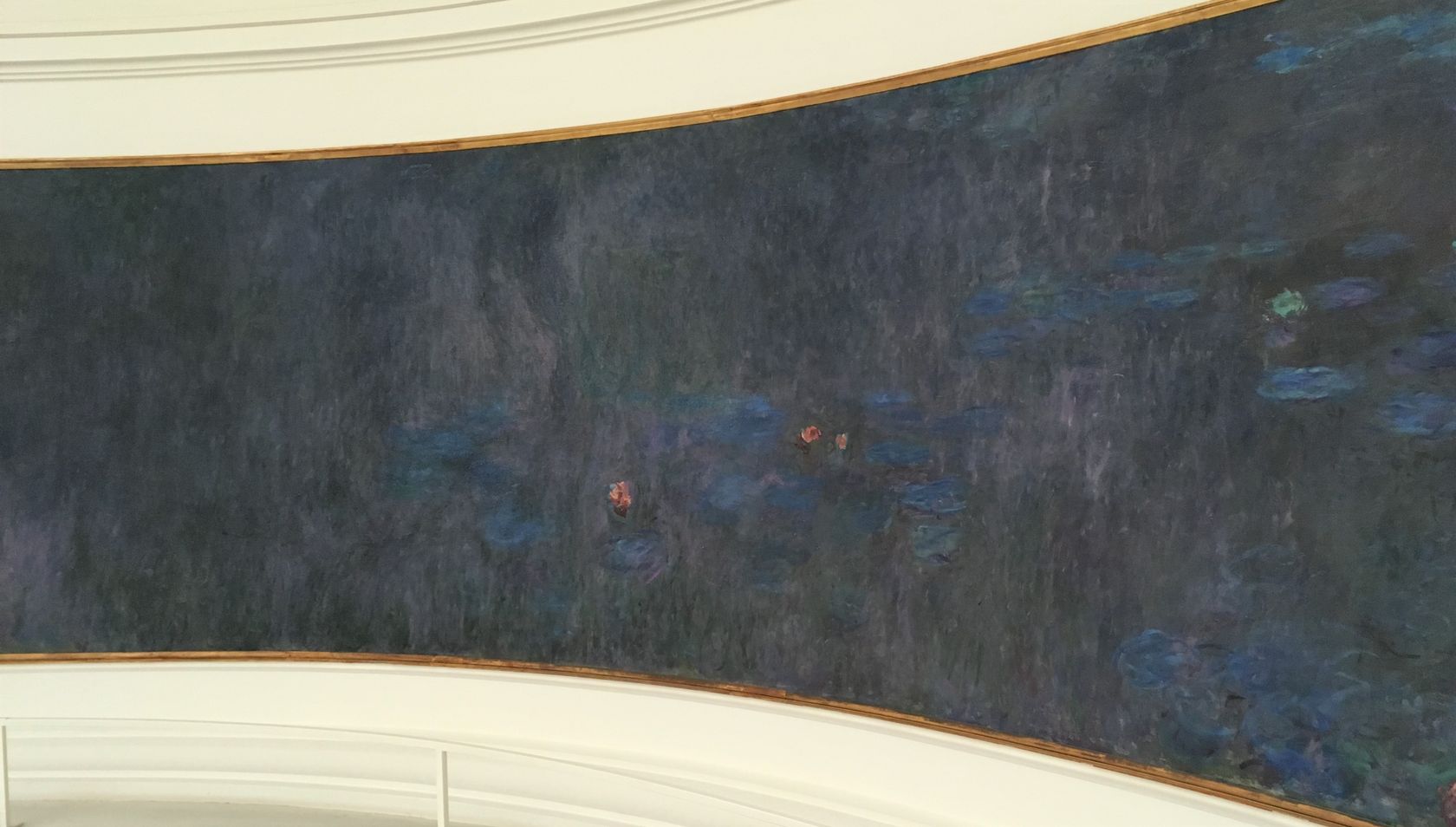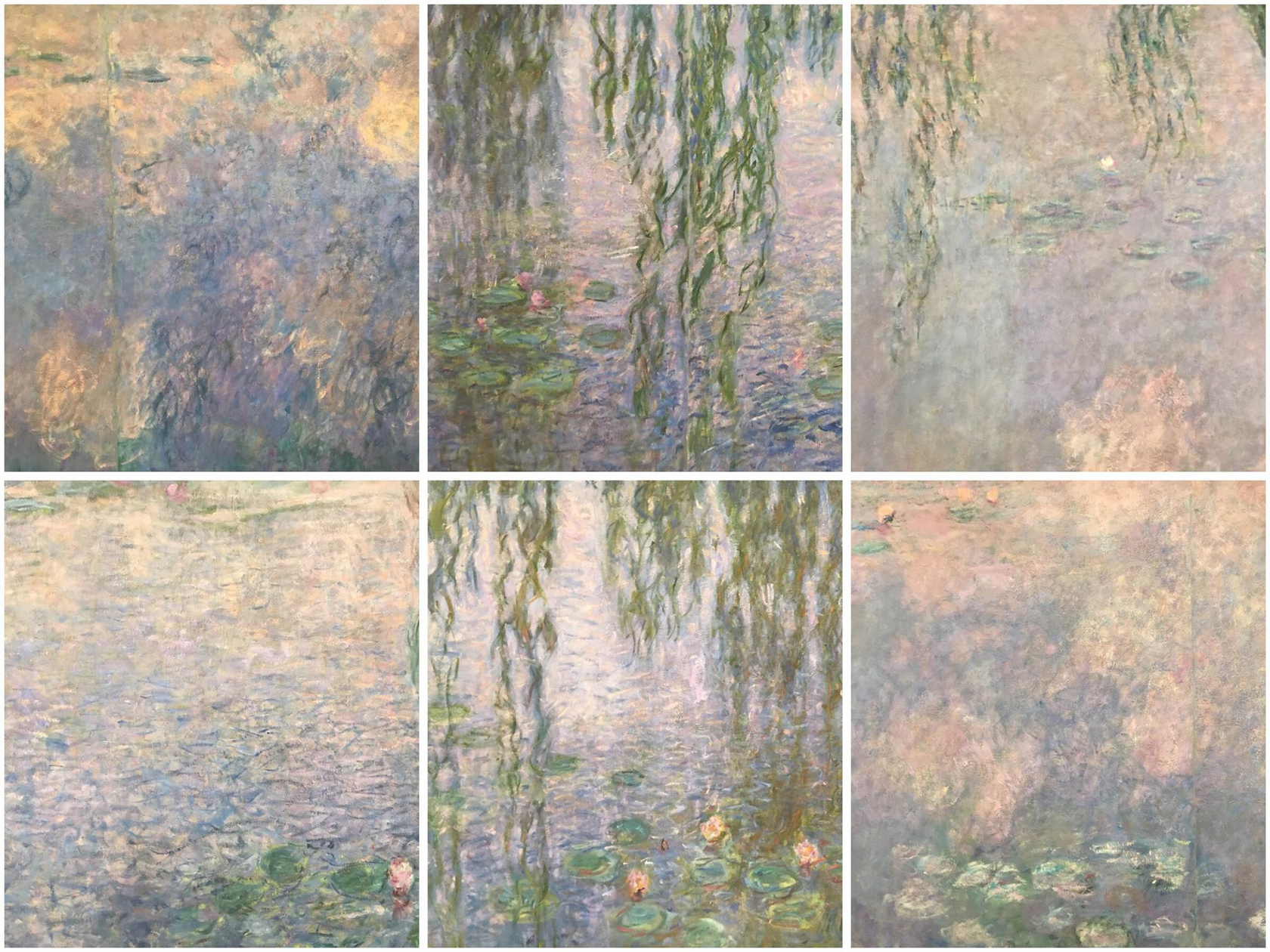 some details of the panels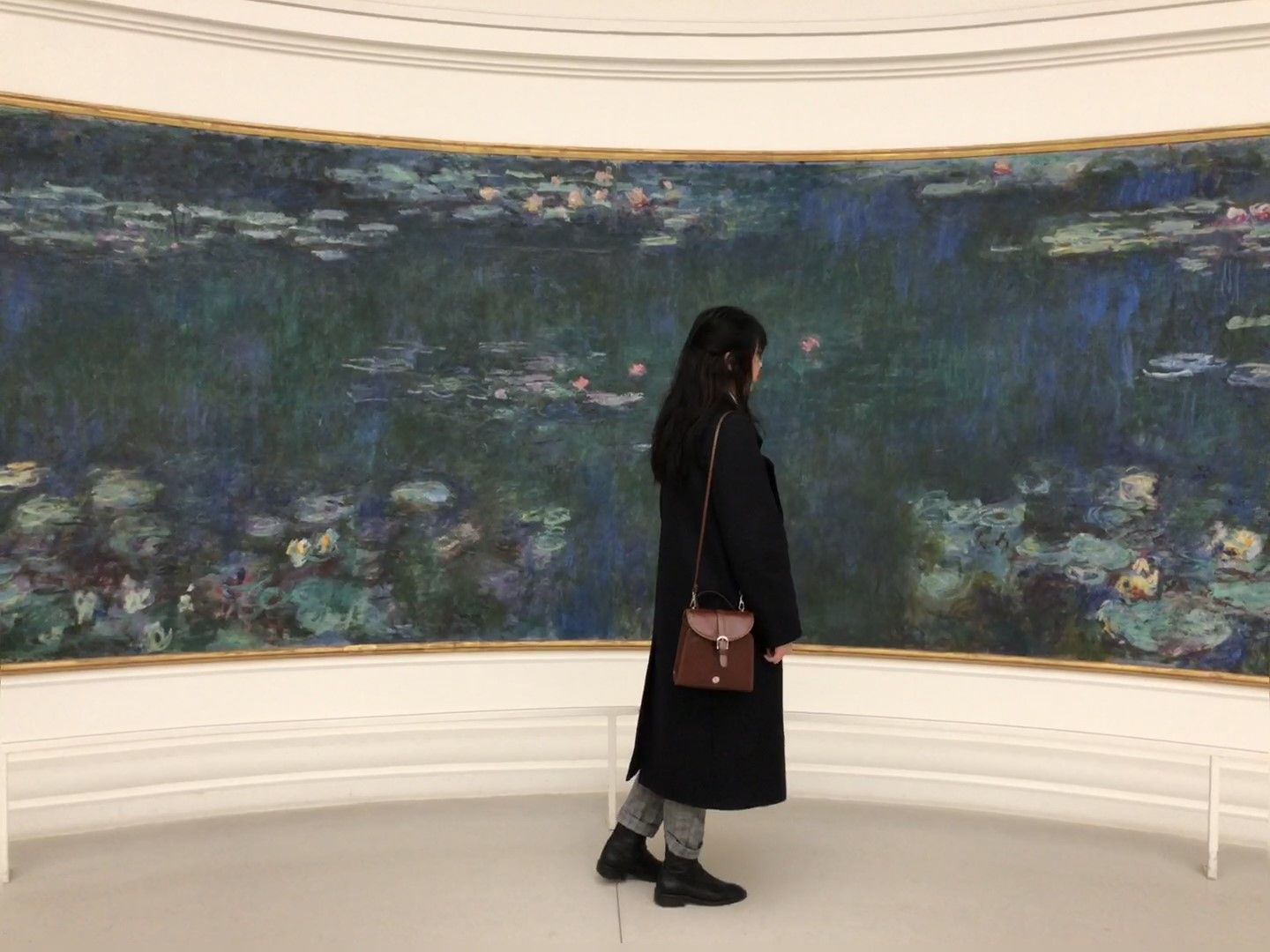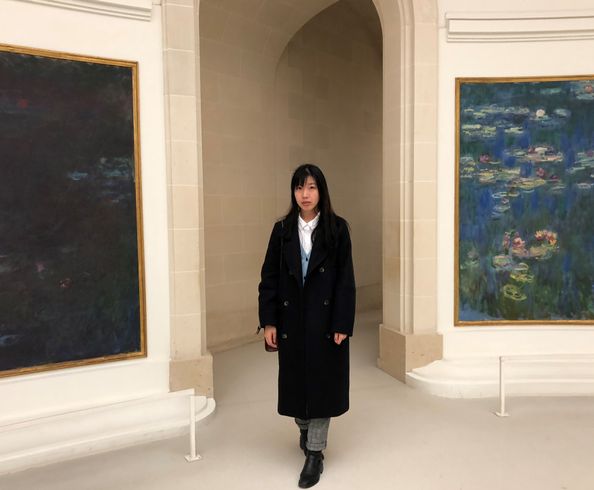 去年夏天的时候,我抽空去了一趟位于诺曼底小镇Giverny的 莫奈花园,当时真的是惊艳到不行,印象最深的当然是莫奈建在花园里的睡莲池。莫奈非常爱睡莲,晚年时,梦想要把睡莲画满整个房间。去过了莫奈花园以后,我一直想着去藏有这个巨作的橘园美术馆去看看。
巴黎是个以博物馆著称的城市,如果你喜欢莫奈的作品,在一些博物馆比如奥赛,马蒙丹等,都可以找到他的著名画作,当然对于莫奈的爱好者,最值得朝圣的地方当属橘园美术馆。《睡莲》8幅巨幅作品分置于2个椭圆型的展室内,环抱四周。早在莫奈完成画作之前,他就已经设计好展陈设计,由椭圆形的房间陈列画作,主要可以让观者欣赏画作,也身在画中。后来莫奈决定把《睡莲》捐赠出来,从此之后这也成为橘园美术馆的镇馆之宝。
美术馆不大,我去的时候人也挺多的,然而不影响这8幅睡莲给我带来的震撼。第一个展厅主要呈现的是睡莲在各种天气之下的色彩变化,所有的颜色交织在一起,仿佛也可以感受到水波向你涌来;第二个展厅呈现的是睡莲边上的柳树和睡莲的细节,色彩更加柔和一些,总之是很美妙的感觉。
---
Feel feel to follow @joythewanderer to see more of my Joyful travels.
Comments