Praia de Galapinhos is a remote gorgeous beach in Arrábida Natural Park, the nearest city is Setúbal. Day trip to Galapinhos is possible from Lisbon. Setúbal is accessible by train from Lisbon. Trains in Lisbon area are punctual and cheap, every 30min and it takes 1h20. From Setúbal station it's to get a Uber to any beach in Arrábida. I read in the summer cars aren't allowed to reach the remote beaches, but there's a shuttle bus service from Praia da Figueira. Went there in November, weather was less predictable but if you are lucky, can still enjoy a few sunny beach days.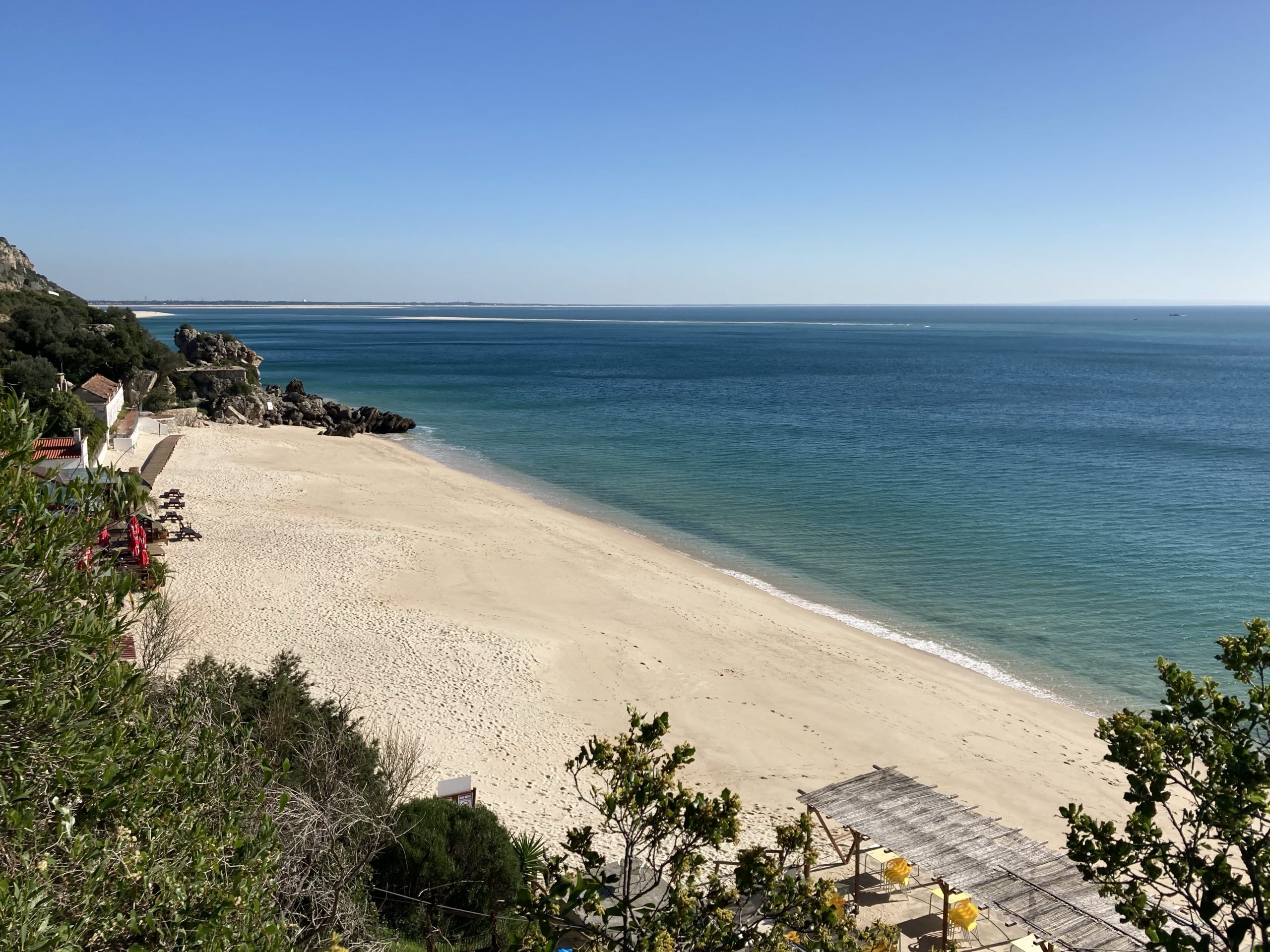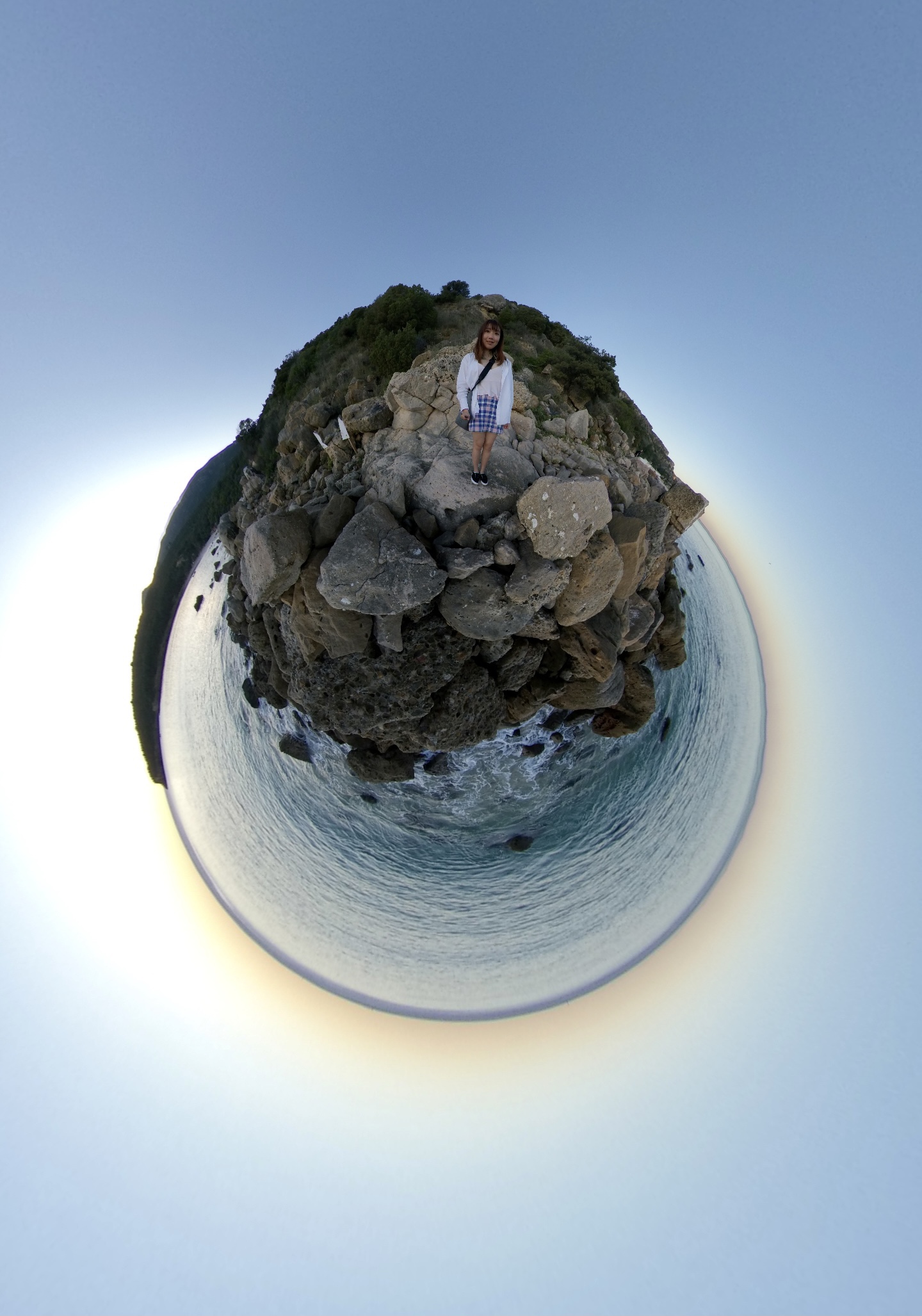 Praia de Galápos is next to Praia de Galapinhos, in the morning when water is low, two beaches are connected, in the evening, you'll have to hike (not difficult) a little bit in the rocks to get back to Galápos and take the steps up.

There're one or two beachside cafes in Galápos but not much in Galapinhos (in November), so bring your food and drinks! There are a few bakeries and snack bars near Setubal Station.
It was sunny, warm even in November, water is crystal and almost deserted, nice and chill.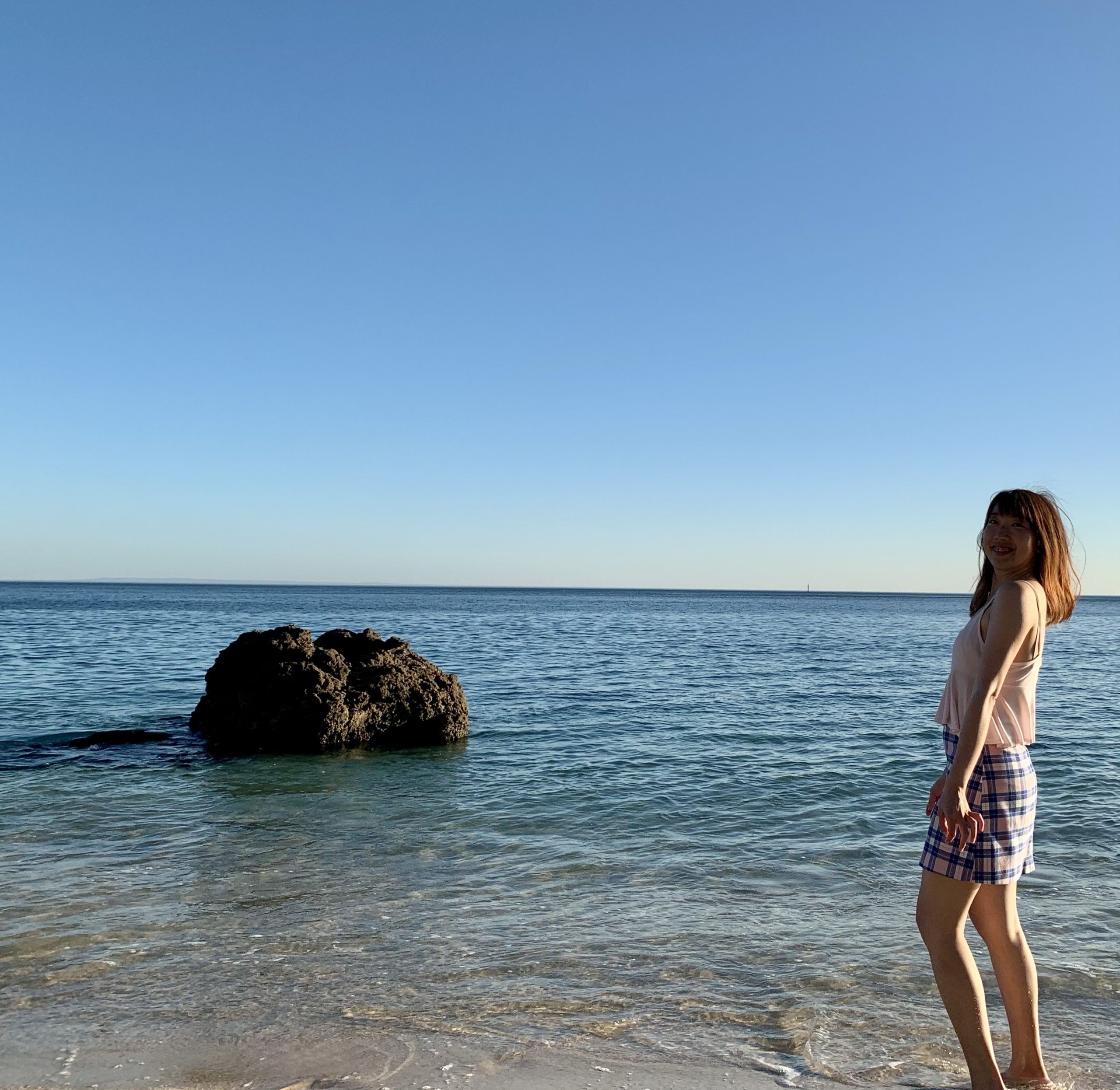 Enjoying the sunset view in the cafe at Praia de Galápos, glad it's open. I loved the beach and it's probably the best beach to go from Lisbon.