The first Monday of September is Labor Day for a lot of countries. In some European countries, the yearly city market is going on on Monday or at the weekend before. Braderie de Lille is probably the most famous one in France and the neighbour countries. On the streets I've heard a lot of Dutch and Flemish language 😀
The first thing you see is this cute flower statue by Yayoi Kusama.
https://joythewanderer.com/yayoi-kusamas-les-tulipes-de-shangri-la-installation-in-lille-france/
Braderie de Lille dates back to the 12th century and claims to be the biggest such event in Europe. The event took place from Saturday midday to Sunday mid-night. The atmosphere was certainly better than most smaller city markets.
It was great to mingle with the crowd in Lille and hear some French, as I'm still learning the language.
Lille is quite close to Belgium, I've never been to Lille, because I though it would probably similar like any Walloon cities in Belgium, which isn't really the case, it's still more French (of course :D) Look at those windows, we don't have many windows like this in Belgium.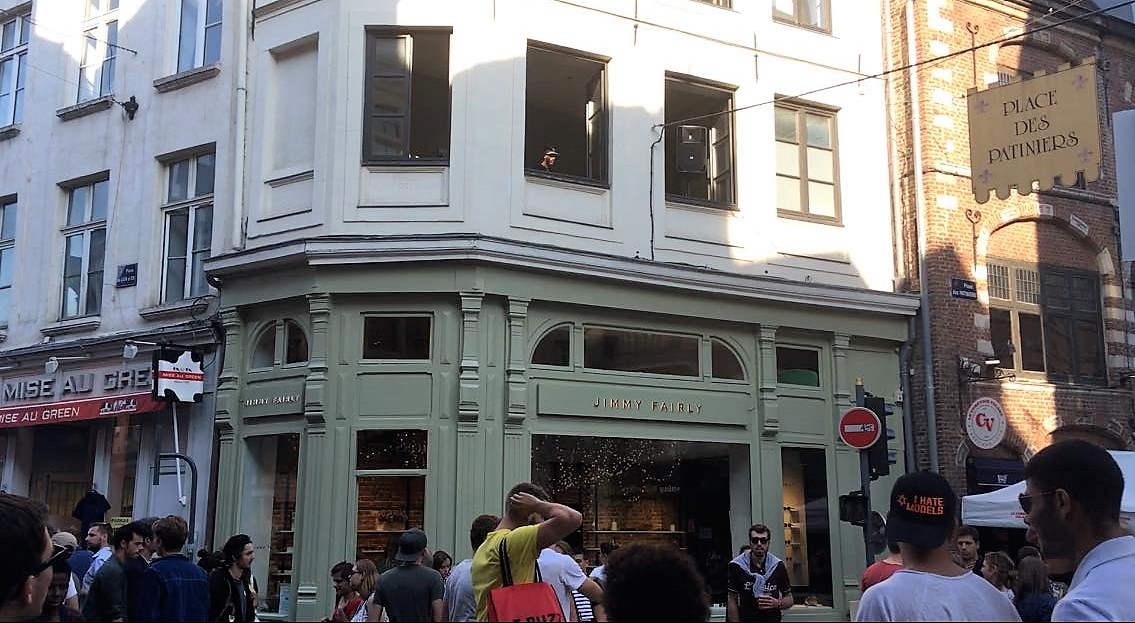 DJ on the street.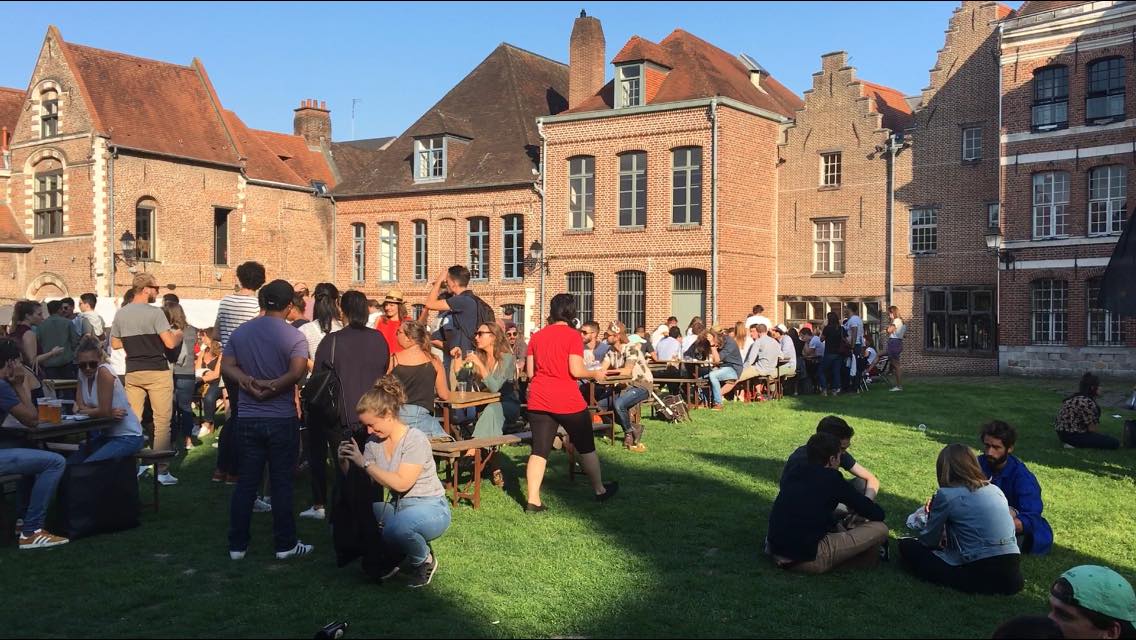 In Lille, there are two major stations: Lille Europe and Lille Flandres, like its name indicates, Lille Flandres station connects trains from Belgium. From border cities you can get pretty cheap train ticket to Lille, from Kortrijk it only takes 30+ minutes to reach here.
Some cute...heads spotted.
I recognised this one, dolls from the famous Kathakali in Kerala, India. When I travelled to Kochi, Kerala, I went to watch [the Kathakali show](https://steemit.com/cn/@joythewanderer/watching-kerala-traditional-kathakali-show-in-kochi). Interesting, seller must love India too.
Painting on mussels, the Zeeland originated dish is popular in Belgium too. In Lille, even more, to my surprise. You see basically everyone on the street eating them haha.
You can find everything.
Eating Pad Thai on the street. 😀
That was a wonderful trip in Lille!