Lying at an altitude as high as 3016 meters, Song Kul is probably the best place to experience the nomadic Kyrgyz lifestyle. After seeing all the images of the lake, I decided to go there.
Regardless of the highly praised beauty of the lake, Song Kul itself is rather inaccessible. There is no public transportation to the lake from any major city. Although from Kochkor some cars might be found to get to the lake, my last destination was Naryn, from where there isn't any direct transportation.
While I hesitated whether I should skip both Song Kul and Kochkor and go straight to Issyk Kul, to which it only costs 500 som (~€5), I happened to read on Lonely Planet that CBT Naryn offers an interesting transfer deal from Naryn to Song Kul, then onto Kochkor the same day. Thinking it sounds really great and avoids detours, I called the CBT office and decided to do the trip with them, which turned out to be a mistake.
In case you don't know, Kyrgyzstan is quite active in so called Community Based Tourism, which (only) sounds like a good idea.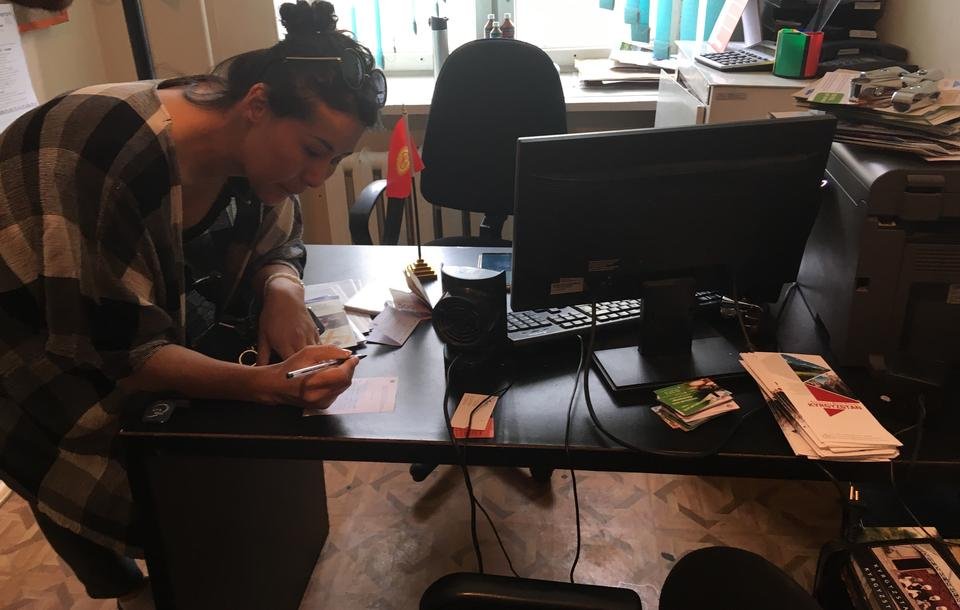 Previous I already had some road problems getting from Osh to Kazarman. But this lady from CBT seems rather sure which road we could take, without any problem, she even said you can keep the driver waiting and take pictures on the way. I was quite happy because I was worried about the road.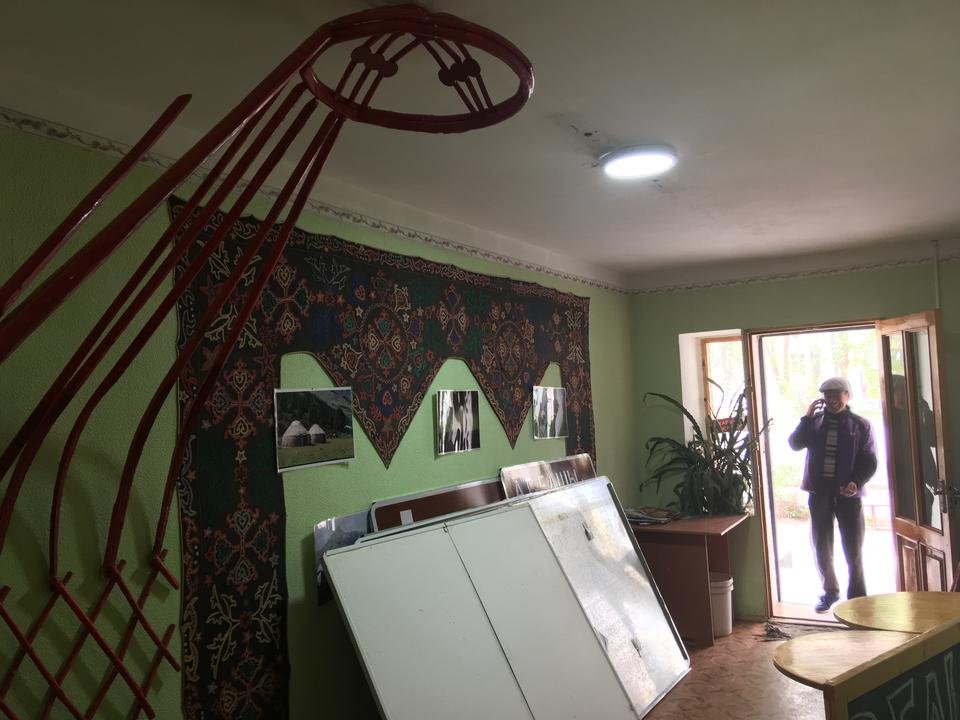 CBT Naryn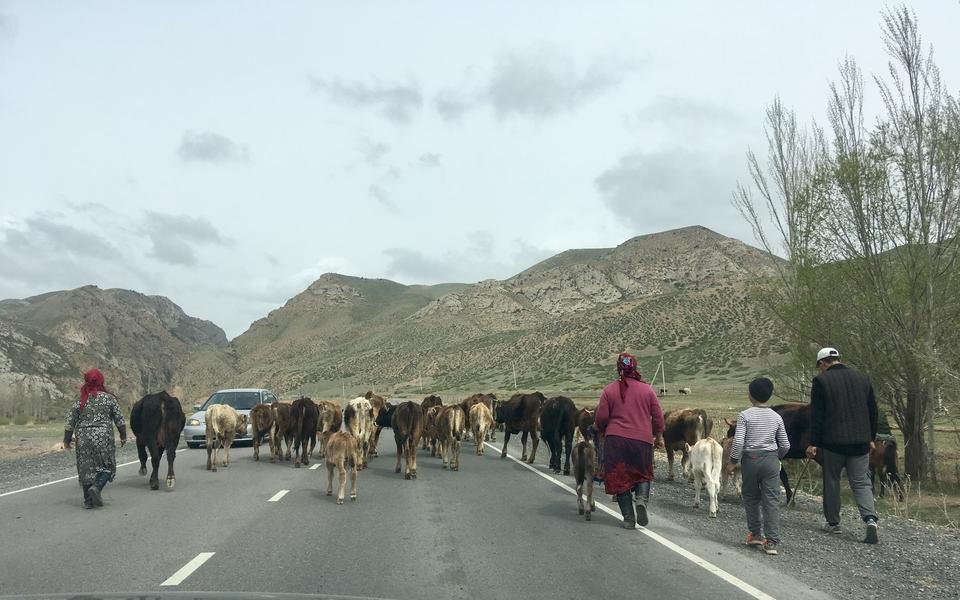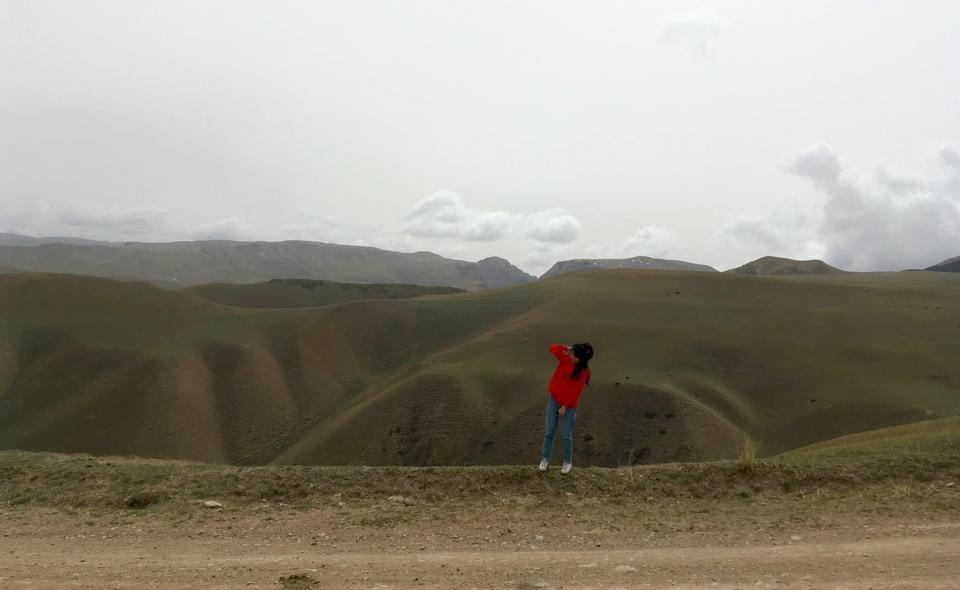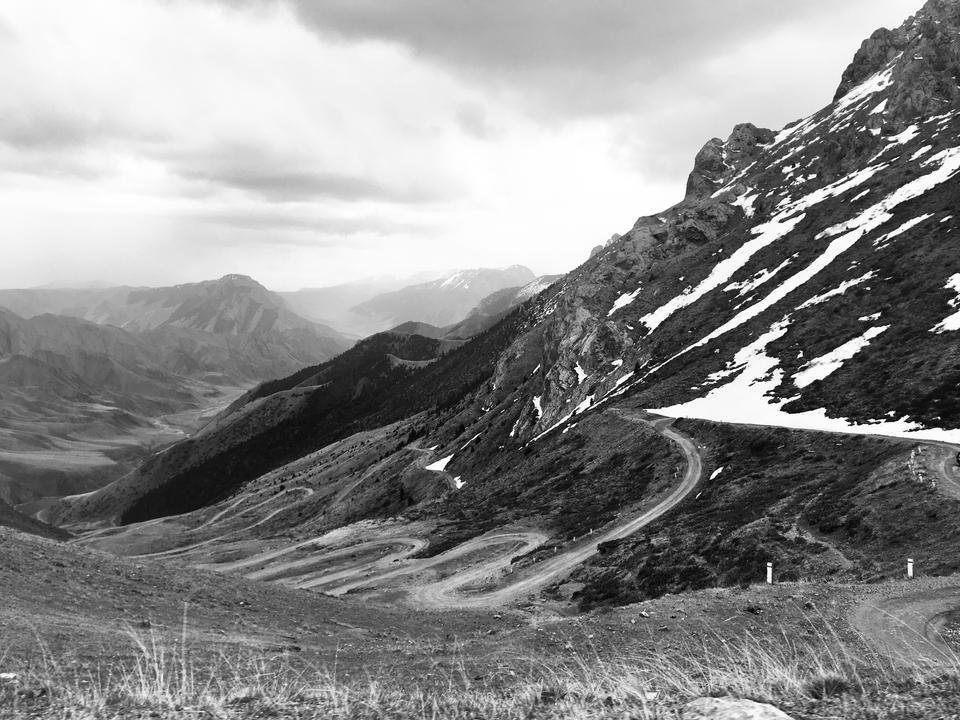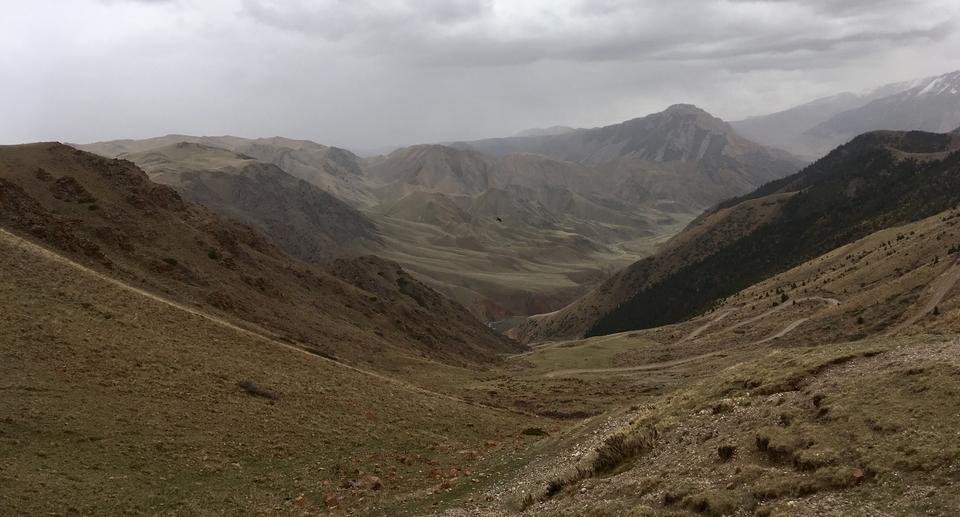 The route was stunning, the road condition was pretty bad though, unpaved and dusty.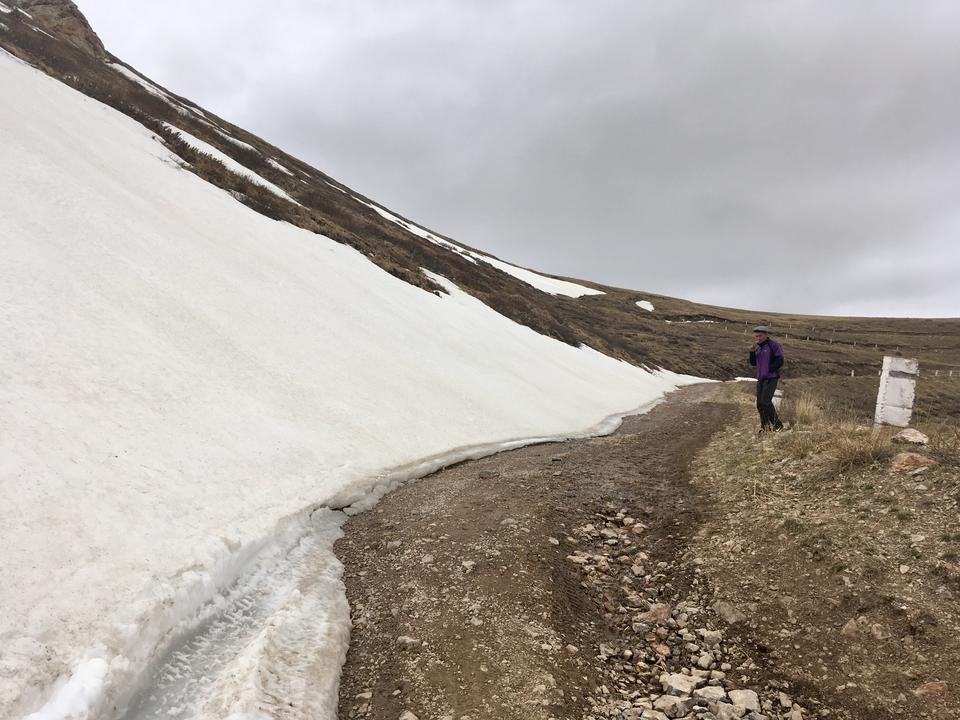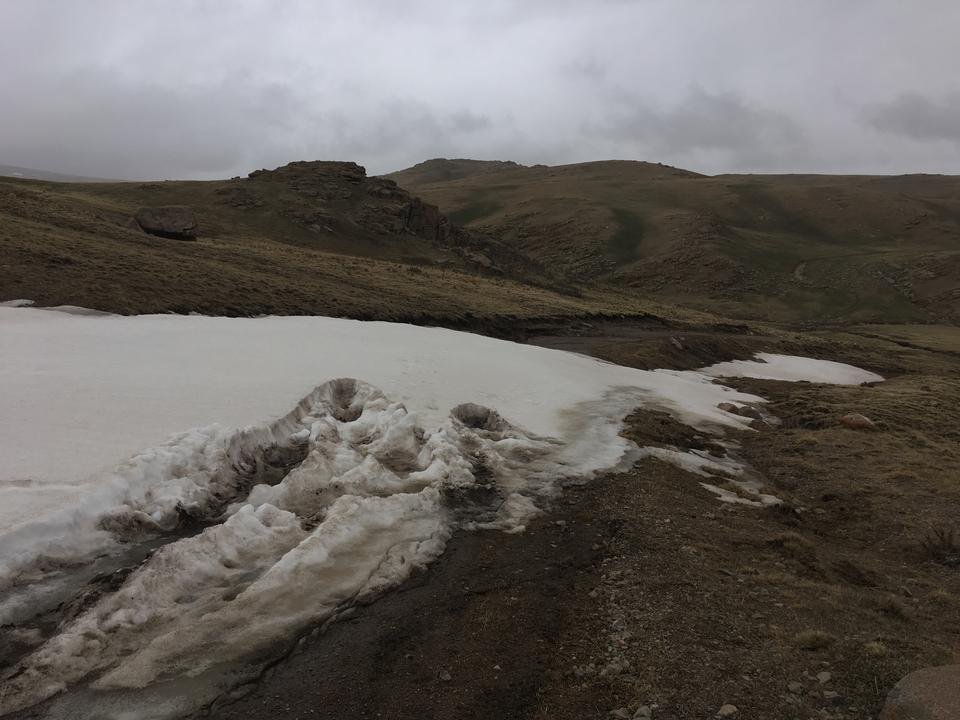 20km away from Song Kul, we found out the snow blocked the way, we couldn't continue. It was of course a major disappointment since I had to pay 2800som more, and more importantly, wasted time for the ride.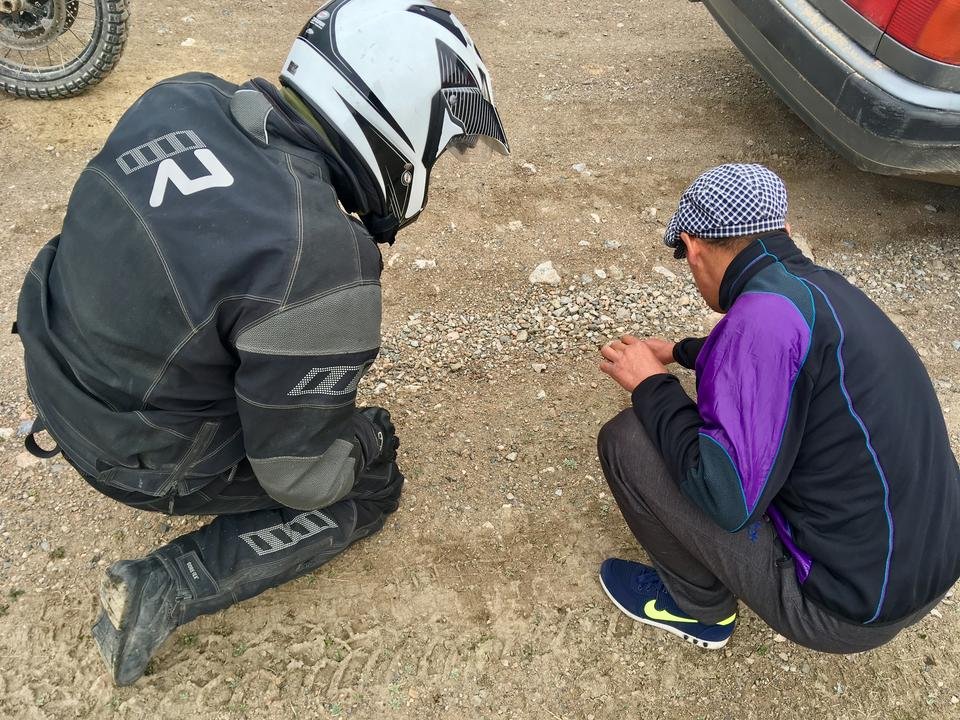 Met a Spanish motocycle traveller on the way, he also had to turn back. I was talking with him a bit in my very broken French... useful language, isn't it?
I wasn't happy of course, then I tried to discuss it with the CBT office. They kept saying the driver did his best, it's not their fault and I should see it as part of adventure (not sure what they mean, I'm doing a budget trip here, not doing charity, definitely not to CBT) ... The driver isn't a bad guy and to be honest, I wouldn't mind paying directly to him for his couple of hour work, but I reckon this CBT probably takes most of the money, that's why they later agreed return some money back but then kept making excuses how difficult it is to transfer the money.
But I guess that's part of travelling as well, sometimes things can be unexpected, so just skip Song Kul and come back next time in the summer!