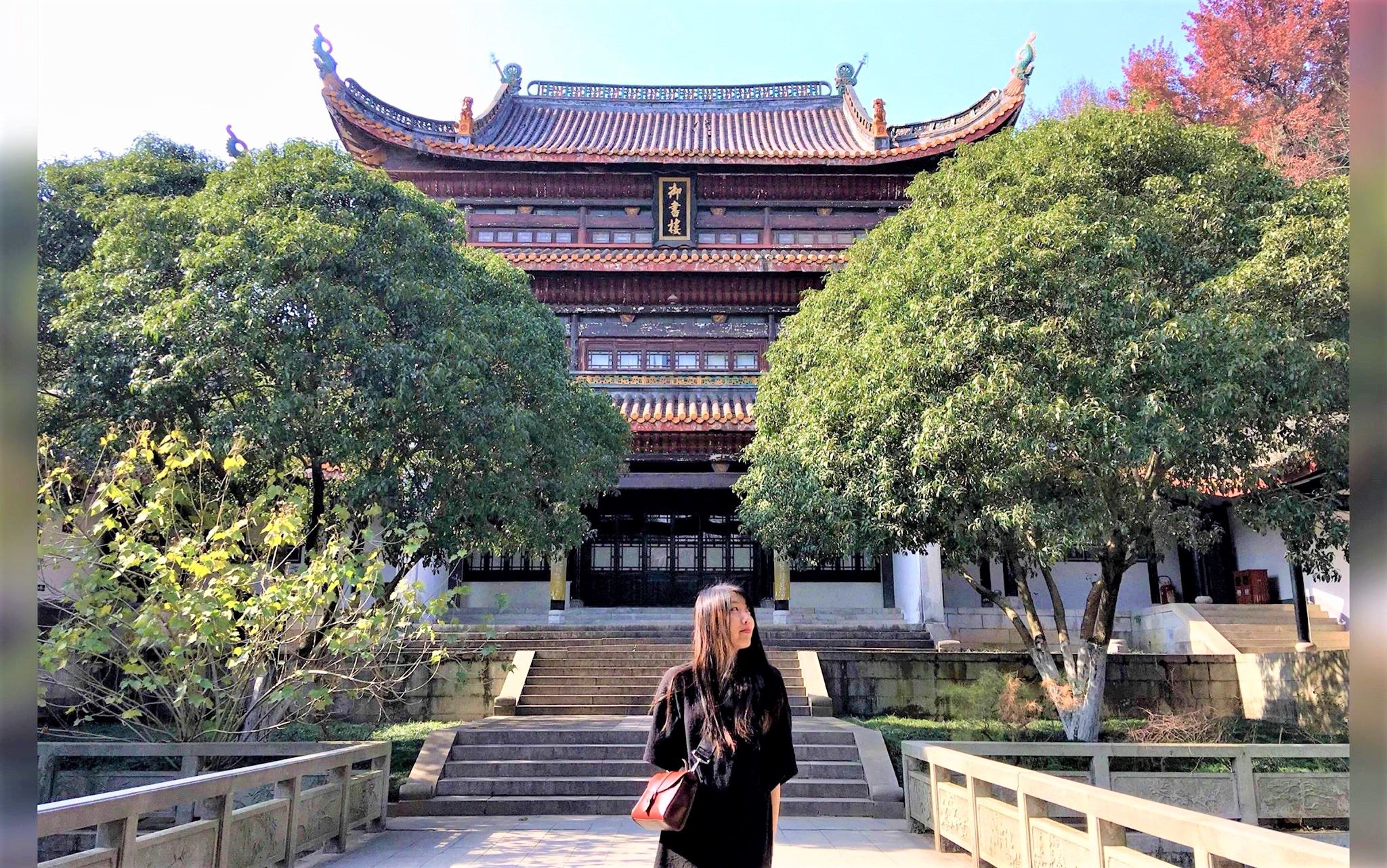 Changsha is a city famous for its food and snacks in my opinion, so if not my father who told me not to forget visiting this ancient academy (university in today's word), I would have probably spent all my time in the city eating and eating.
Yuelu Academy is apparently one of the four most prestigious academies in China. For more than 1000 years it has been used for leaning and cultural activities. Nowadays it belongs to Hunan University. You can do some academic research and get a degree here. Being pretty bad at traditional Chinese literature, I don't think I could ever study here though. The visit to this garden-like academy was great, definitely worth an hour or two to explore the architecture, the garden, the history and how students are studying there.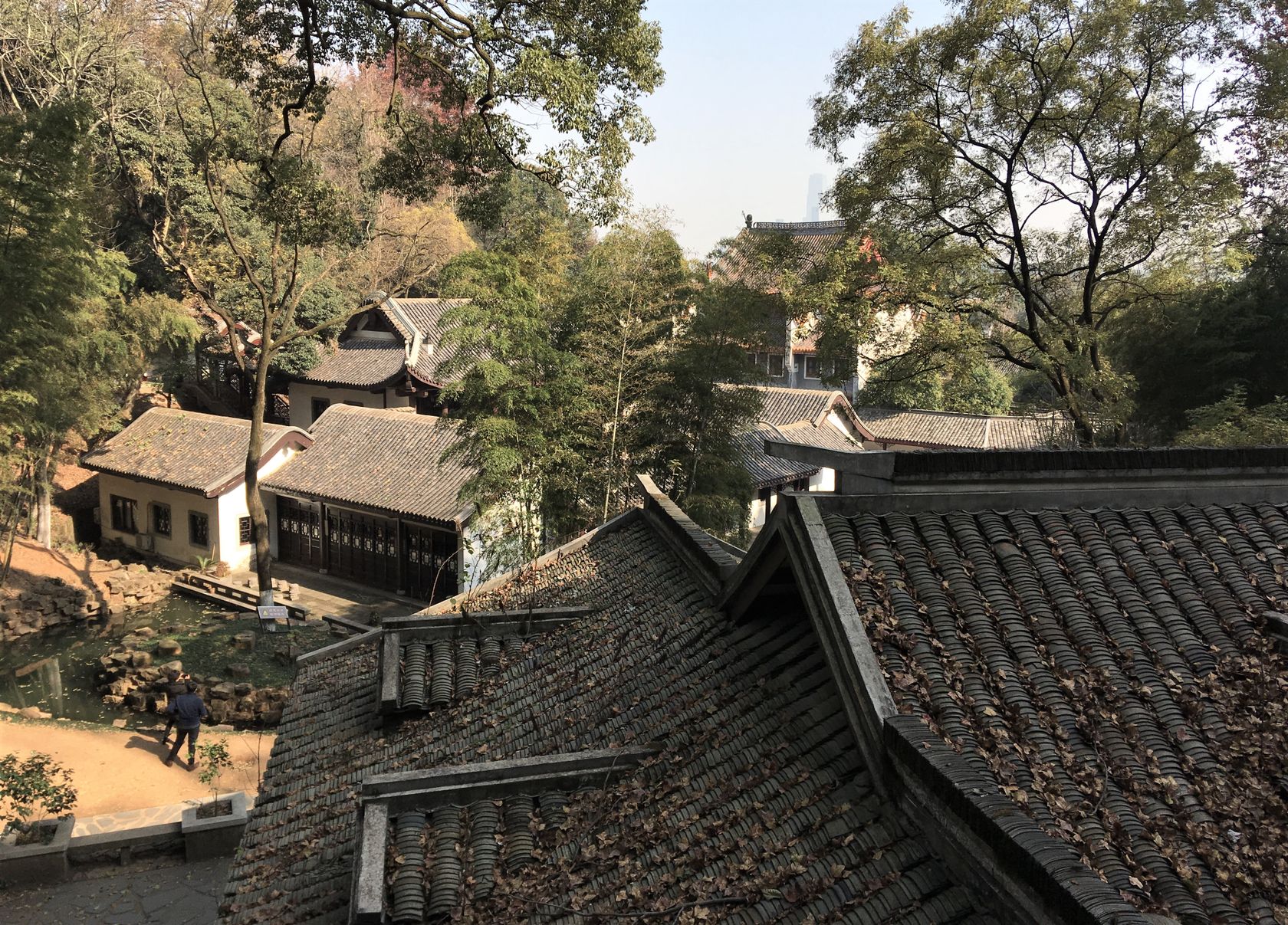 A glance at the academy. It is huge and hidden among Yuelu Mountain in Changsha. Tourism is quite developed here, and there were cable cars and bus to get to the top. It wasn't a long hike either.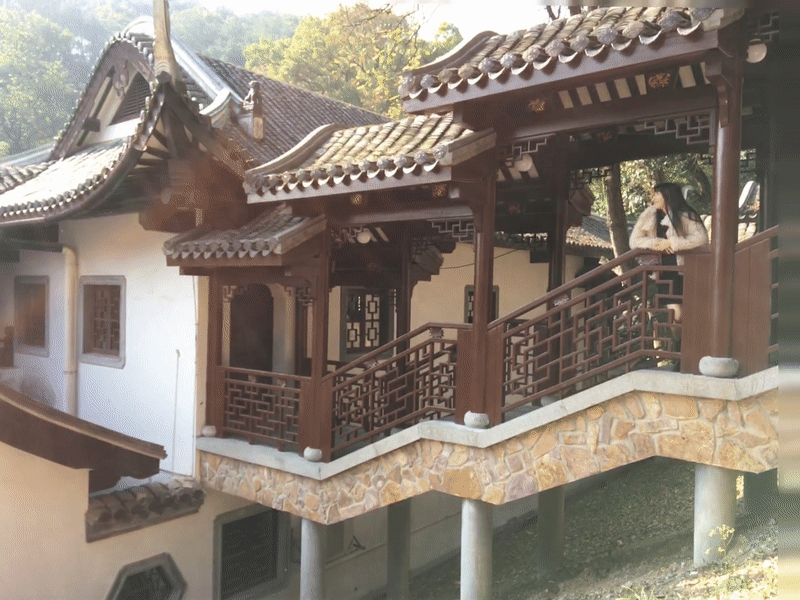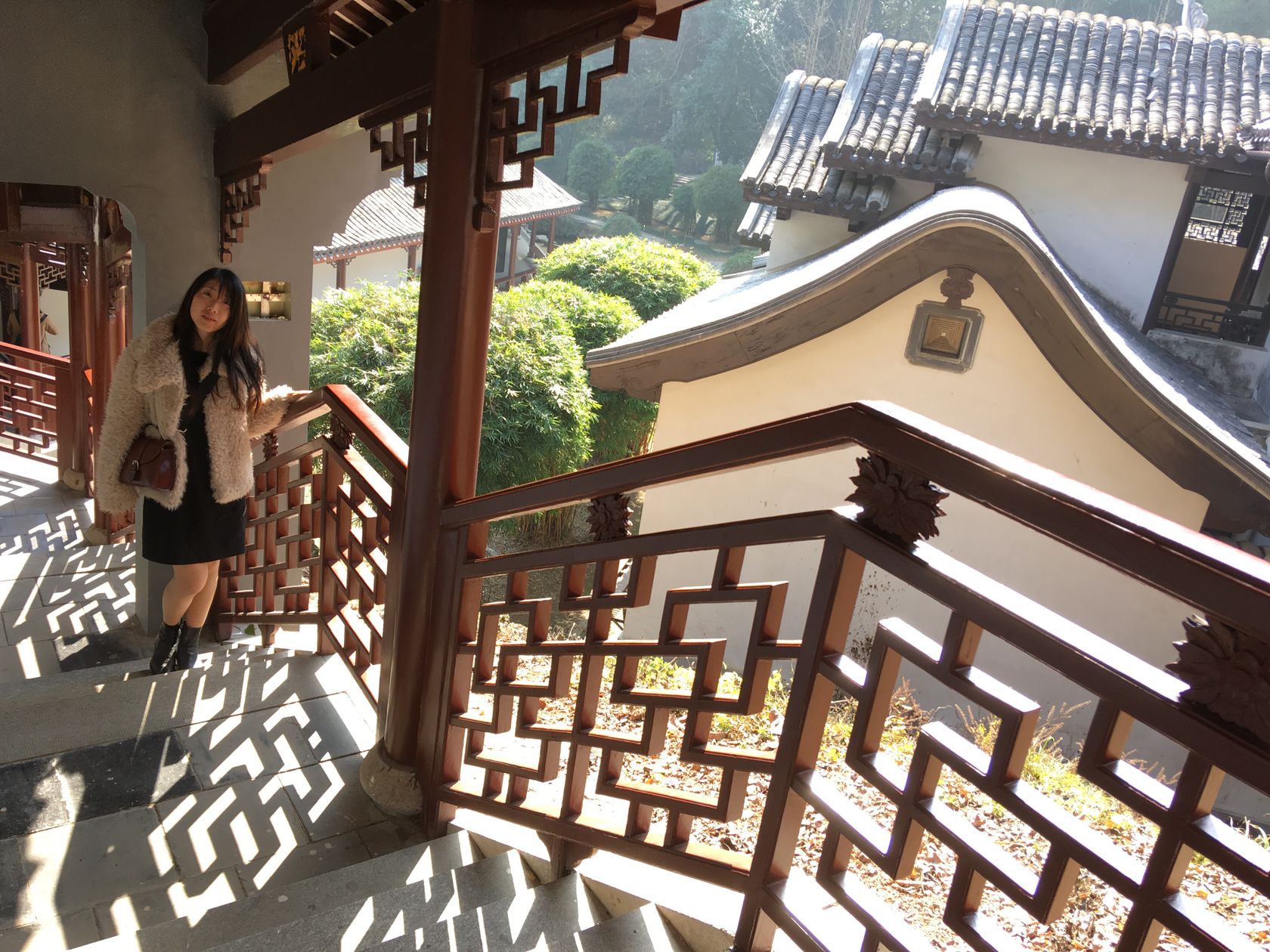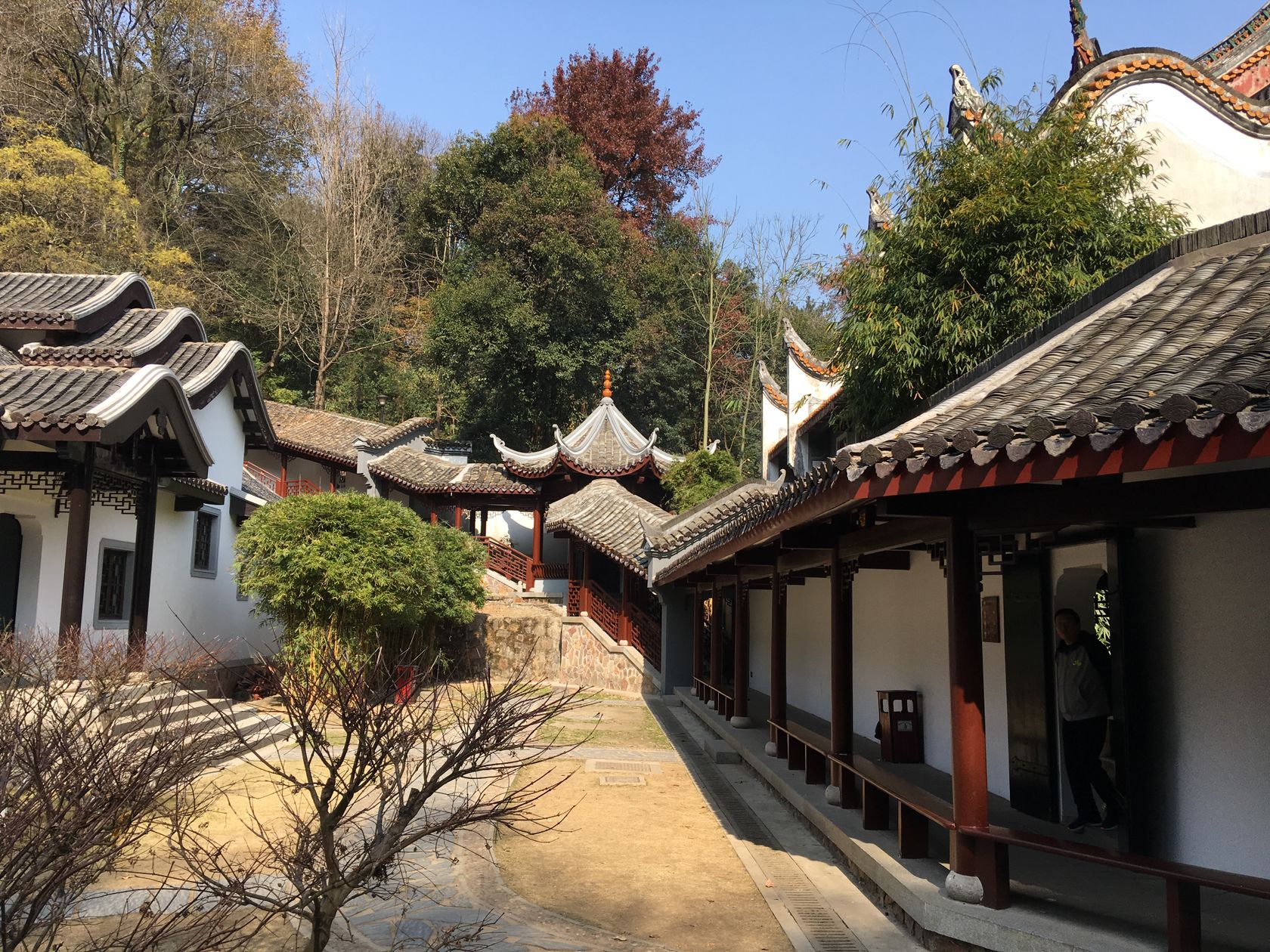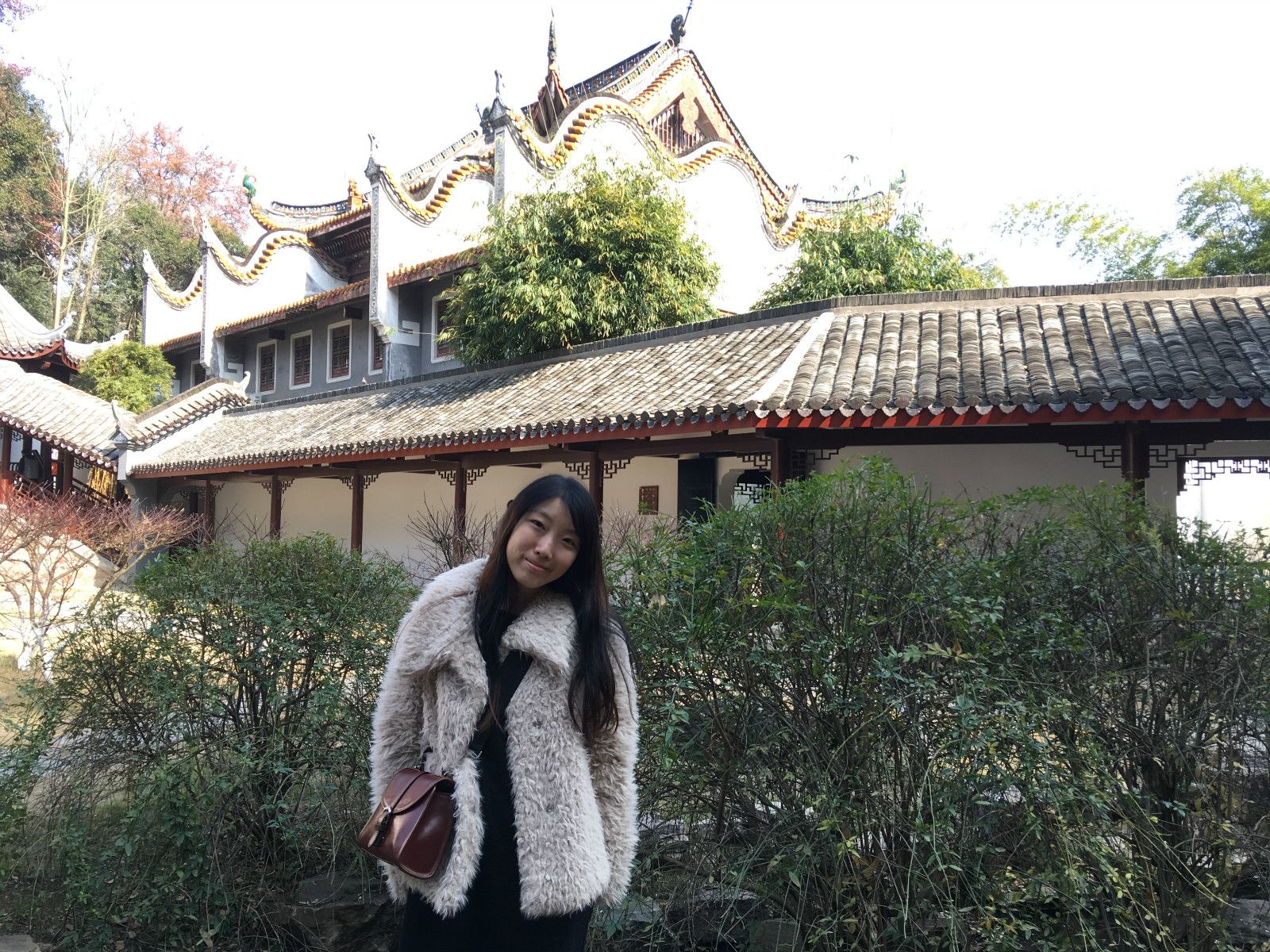 One reason I love to travel in China during the winter (except for the lunar new year) is to avoid the crazy crowds in the summer holidays. Yuelu Academy is probably one of the few historical sites in China where peace and tranquillity can still be found, and the original aesthetic of the gardens can still be enjoyed.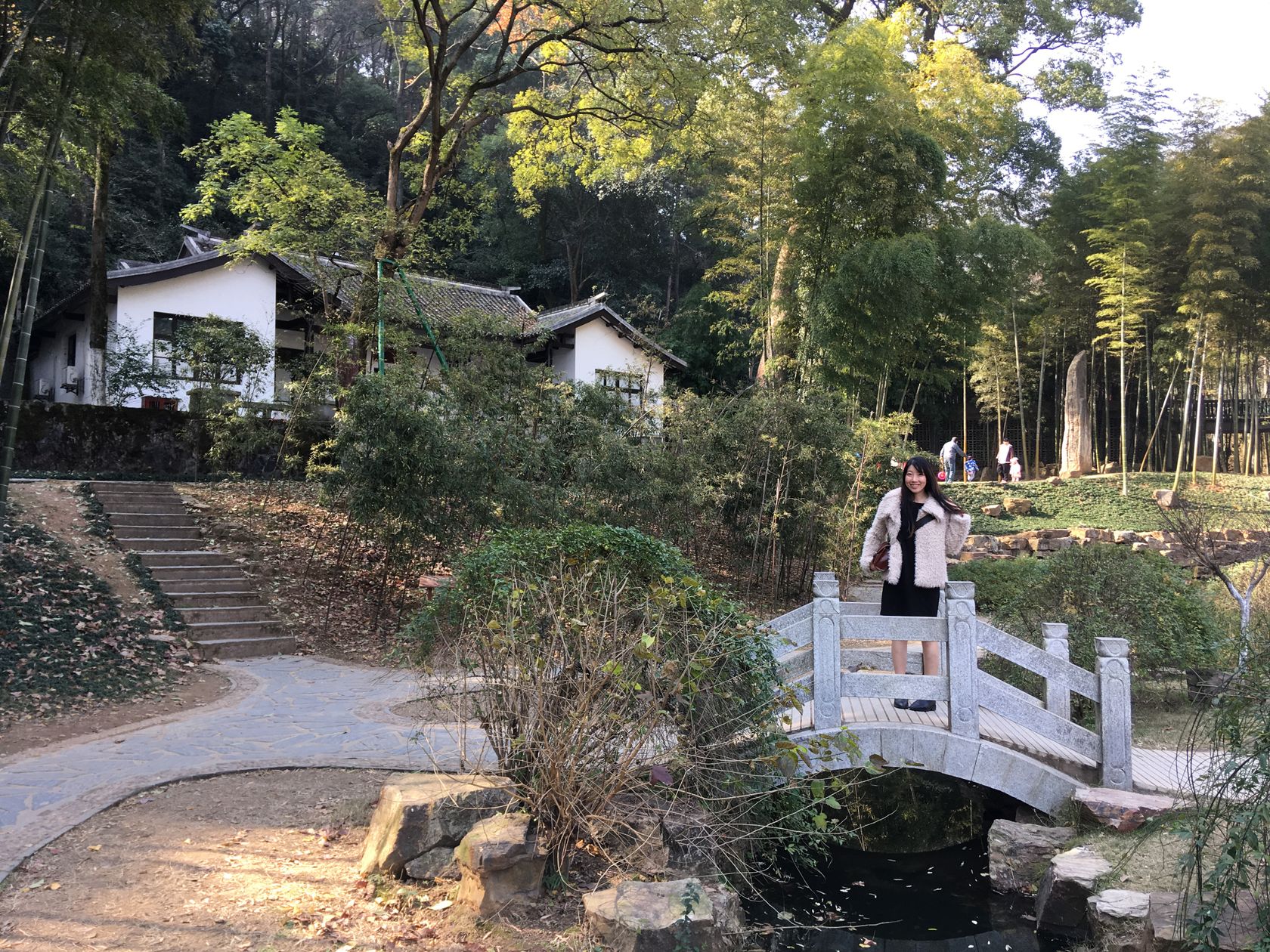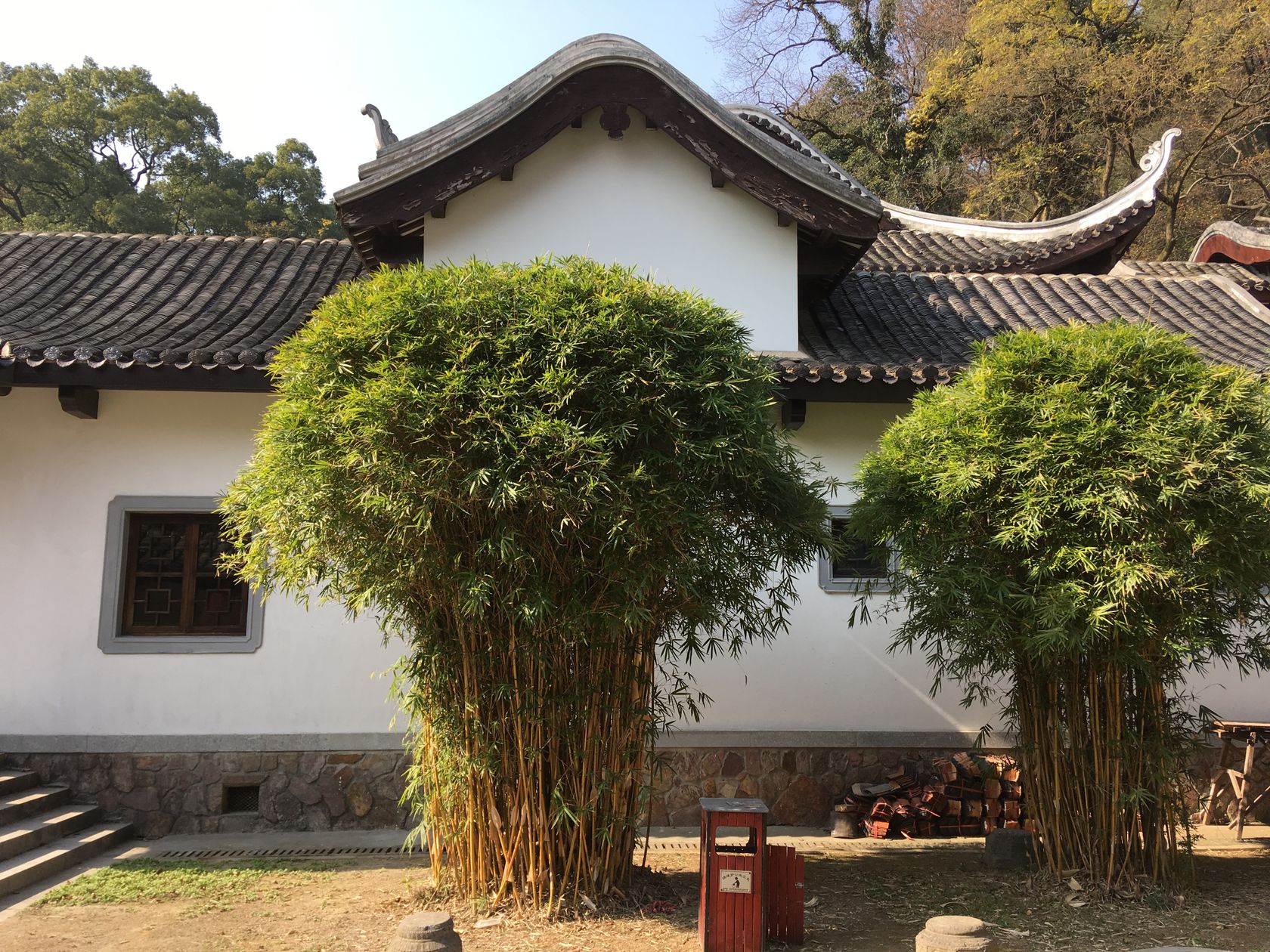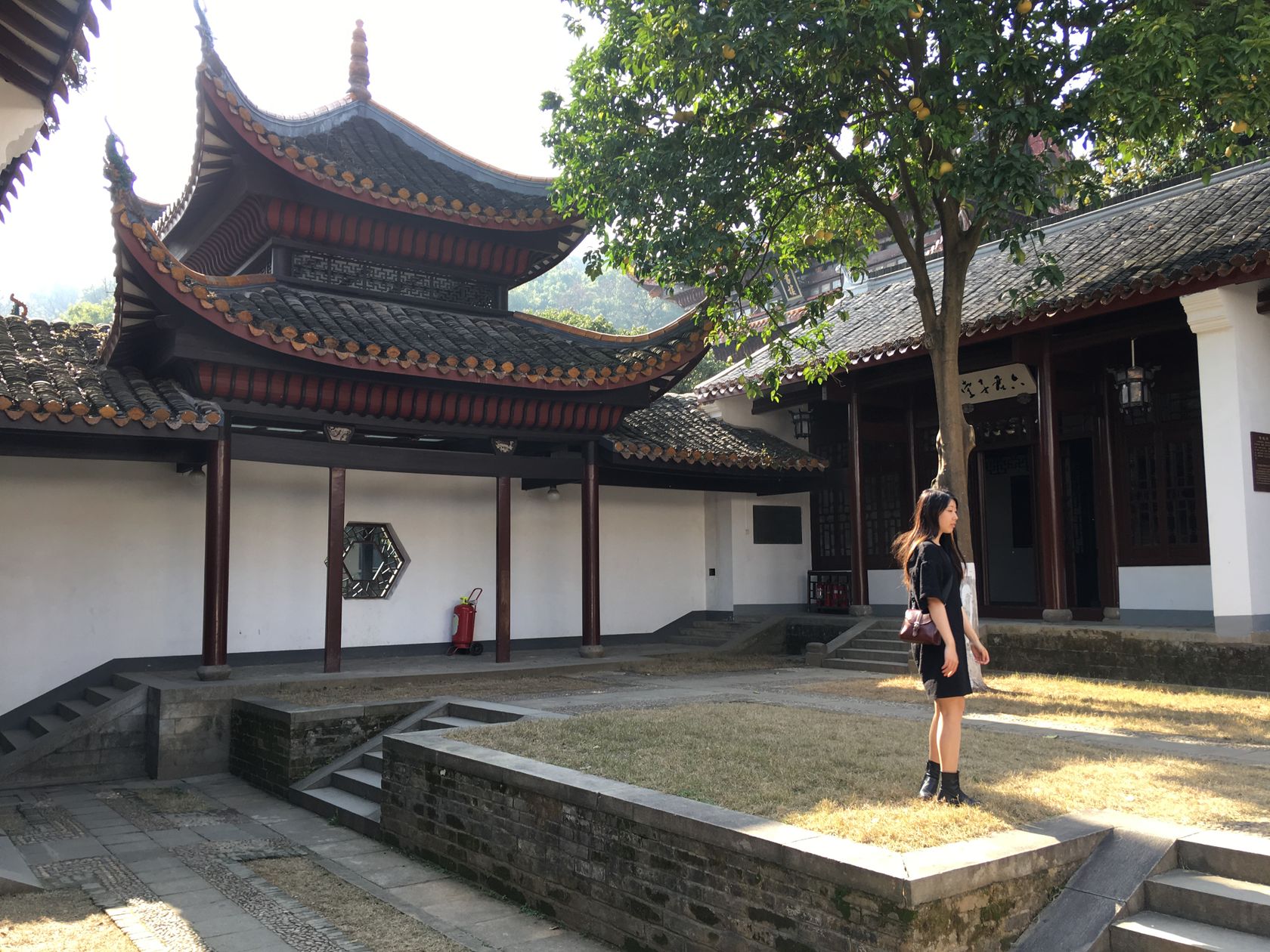 I really enjoyed how green this place is, the bamboos, trees, etc. The garden was a serene place to walk through. You can feel how the ancient scholars study XD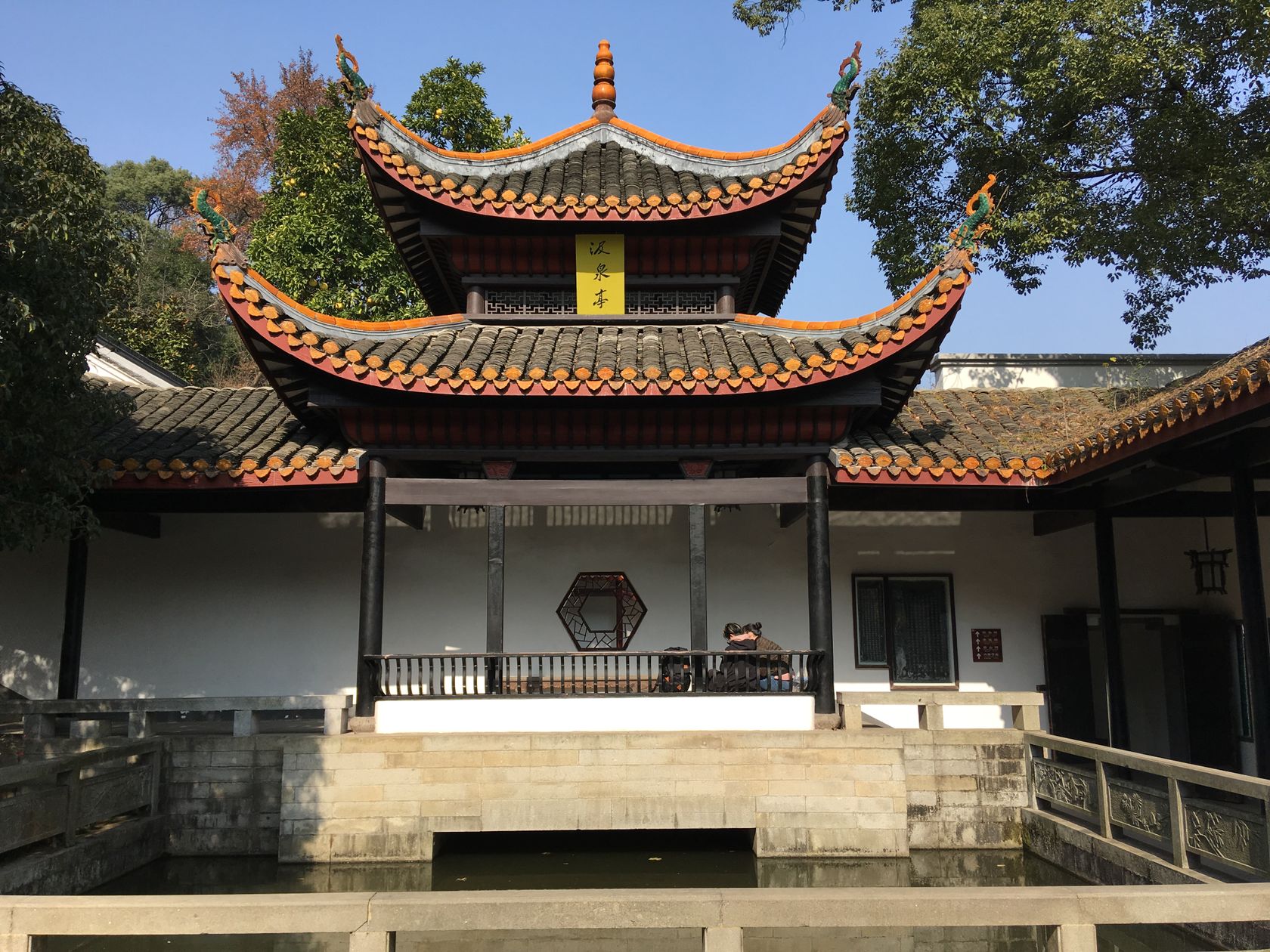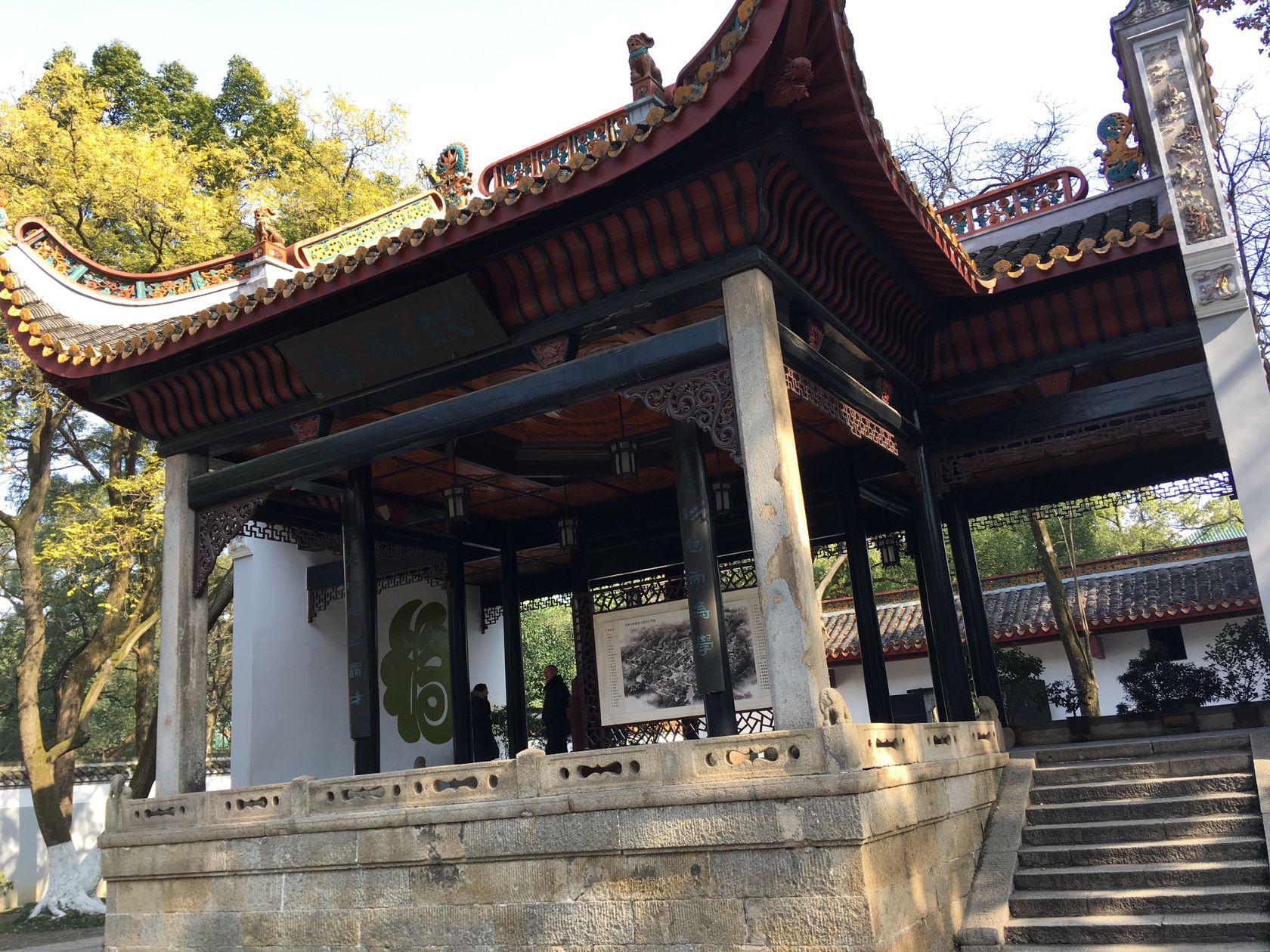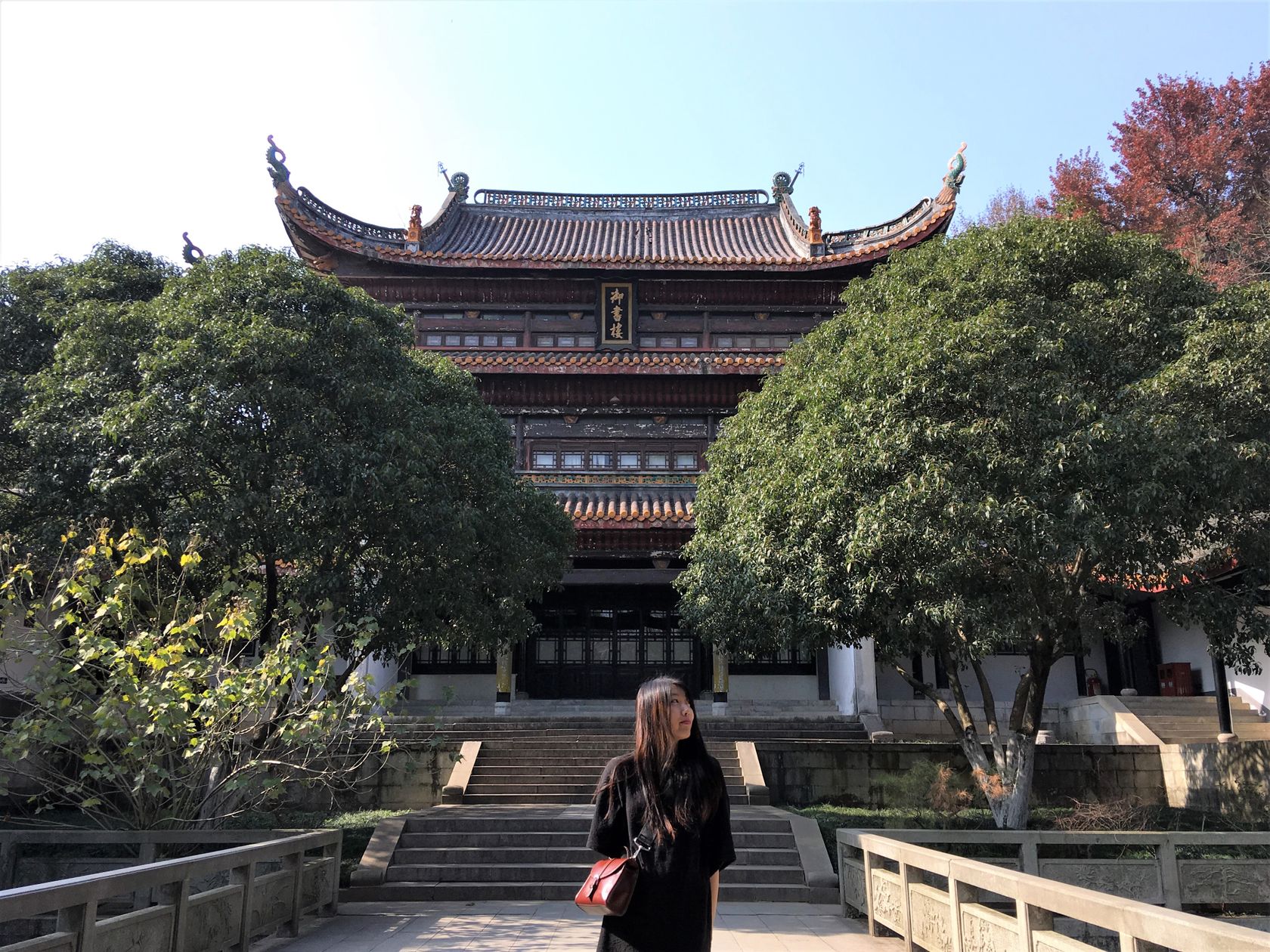 Behind me it was the main library of the academy, but it was closed when I visited it.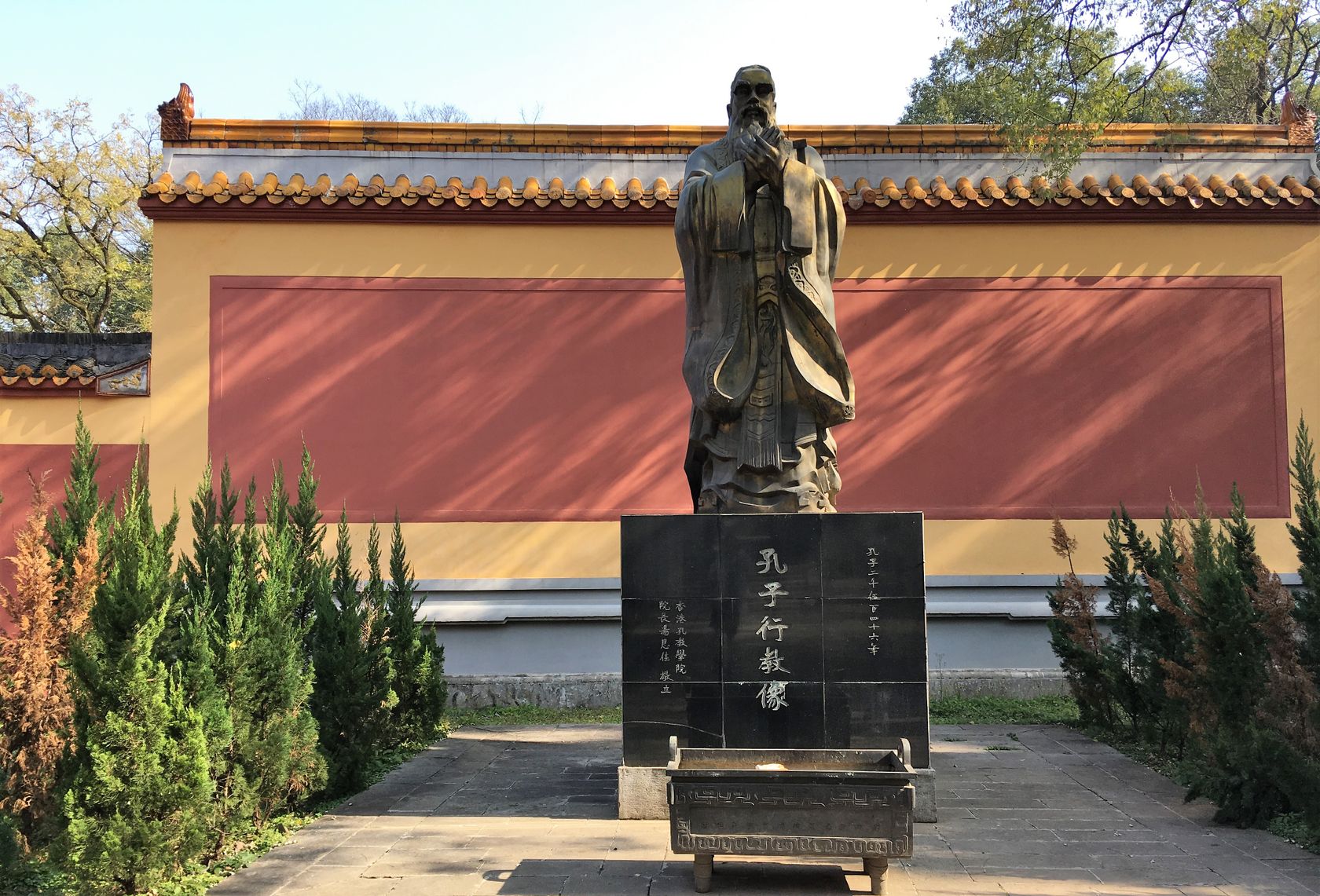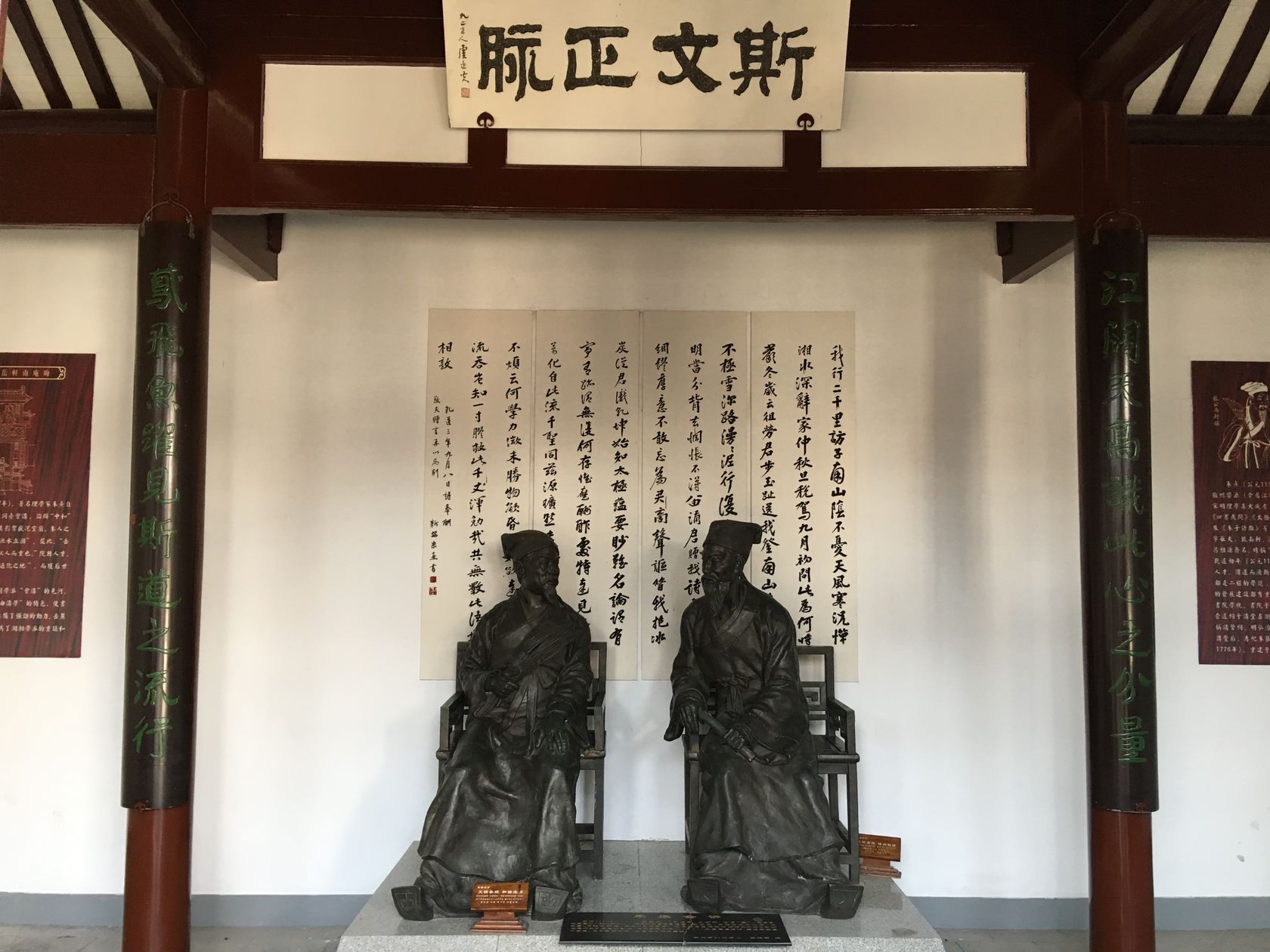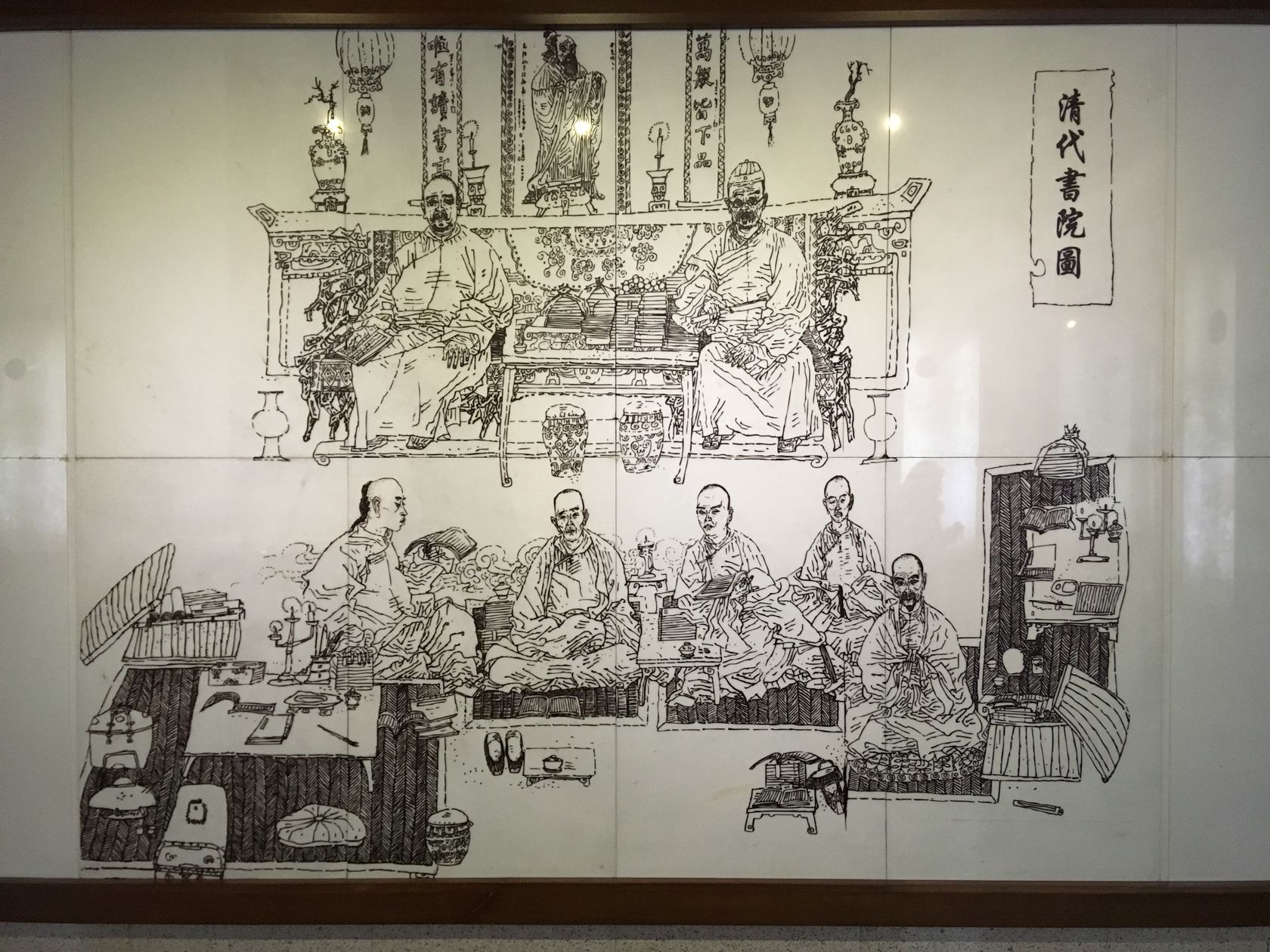 Inside the academy you can find a lovely Confucius temple and a museum which tells the history of learning and universities in China. Picture above depicts the academy in Qing dynasty.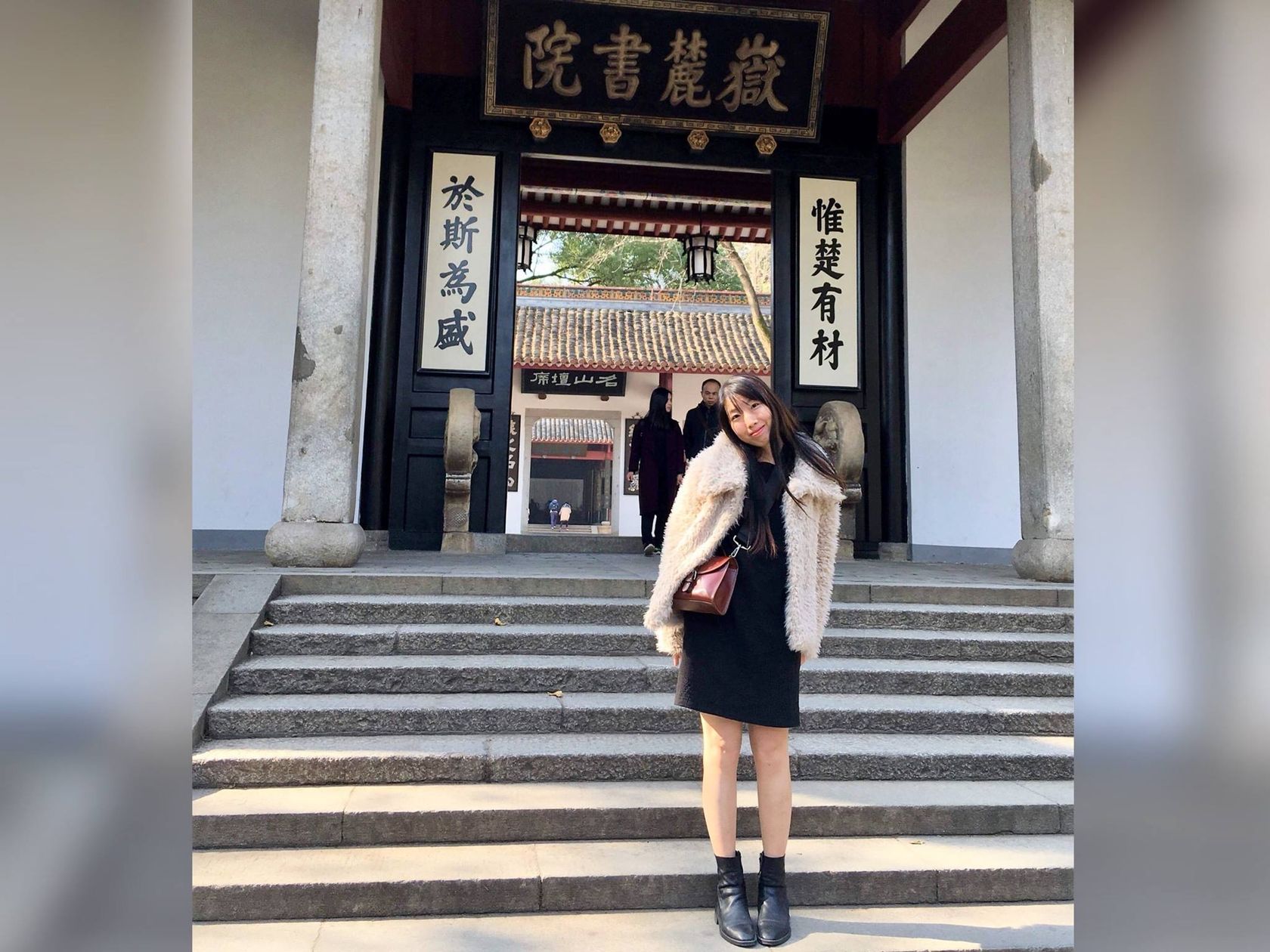 在长沙的时候,本来我只知道湘菜很好吃,只想着吃。后来刚巧我爸打电话给我,知道我在长沙,推荐了这个中国古代四大书院之一的岳丽书院给我去参观。本来我也不知道个喜欢逛大学书院这类的,他跟我说挺漂亮的,我就去了。
这座已有1000多年历史的书院现在归属于湖南大学,隐蔽在岳麓山脚下,长沙的冬天挺安静,去岳麓山玩的人不是很多,书院非常安静,建筑业古色古香,气氛很棒。加上天气忽然变很好,在花园一般的书院里面逛逛,觉得心情舒畅,也学到了很多历史,感受一下古人到底是怎么学习的,哈哈O(∩_∩)O。在其中一间教室游览的时候,还碰到了在里面学习的学生,他们通常在这里学习古代哲学和文化,教室隐蔽在大厅内部,游客没有办法进去看,不然会影响他们学习。我猜在这里学习环境很好,可惜我的古诗文学的太差了……
在岳麓书院里面有很多不同的教室,学院,图书馆,还有一个很大的花园。旁边新建了一个书院博物馆也很值得一看,里面都是不同朝代的学院文化。如果对历史感兴趣的不妨过来看看,就算没有兴趣的,岳麓书院的建筑和花园也是很值得一看。