Have you heard about the glass bridge over the Grand Canyon of Zhangjiajie? I've seen photos before and finally went there during my trip to the area.
It was quite cool and I think it was cooler than the Zhangjiajie national forest park, maybe because there are less commercial activities and vendors, making it more natural and tranquil. From Zhangjiajie city you can take a mini bus to the canyon and it costs 25 yuan (~3€). The bus goes every 20-30 minutes and the bus ride is around 1h30. Right now is the low season of Zhangjiajie so you won't see that many tourists even though the bridge is said to be World's longest and highest Glass Bridge.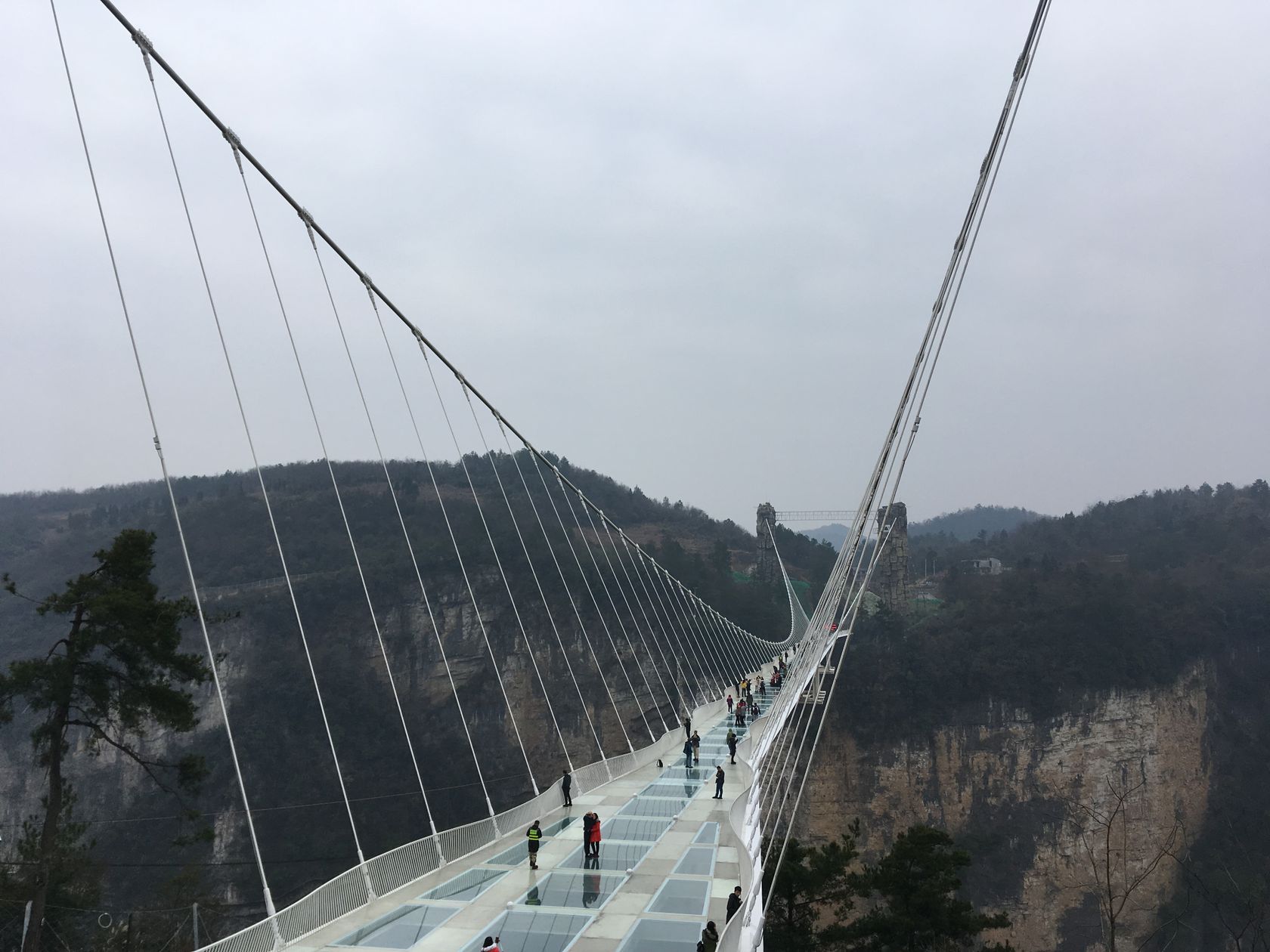 View of the bridge can be taken from the entrance. Visitors are asked to put on the shoe cover provided at the entrance to protect the bridge and every once in a while on a wet day, they come clean the bridge surface so that you can get a better view of the canyon through the large pieces of glass.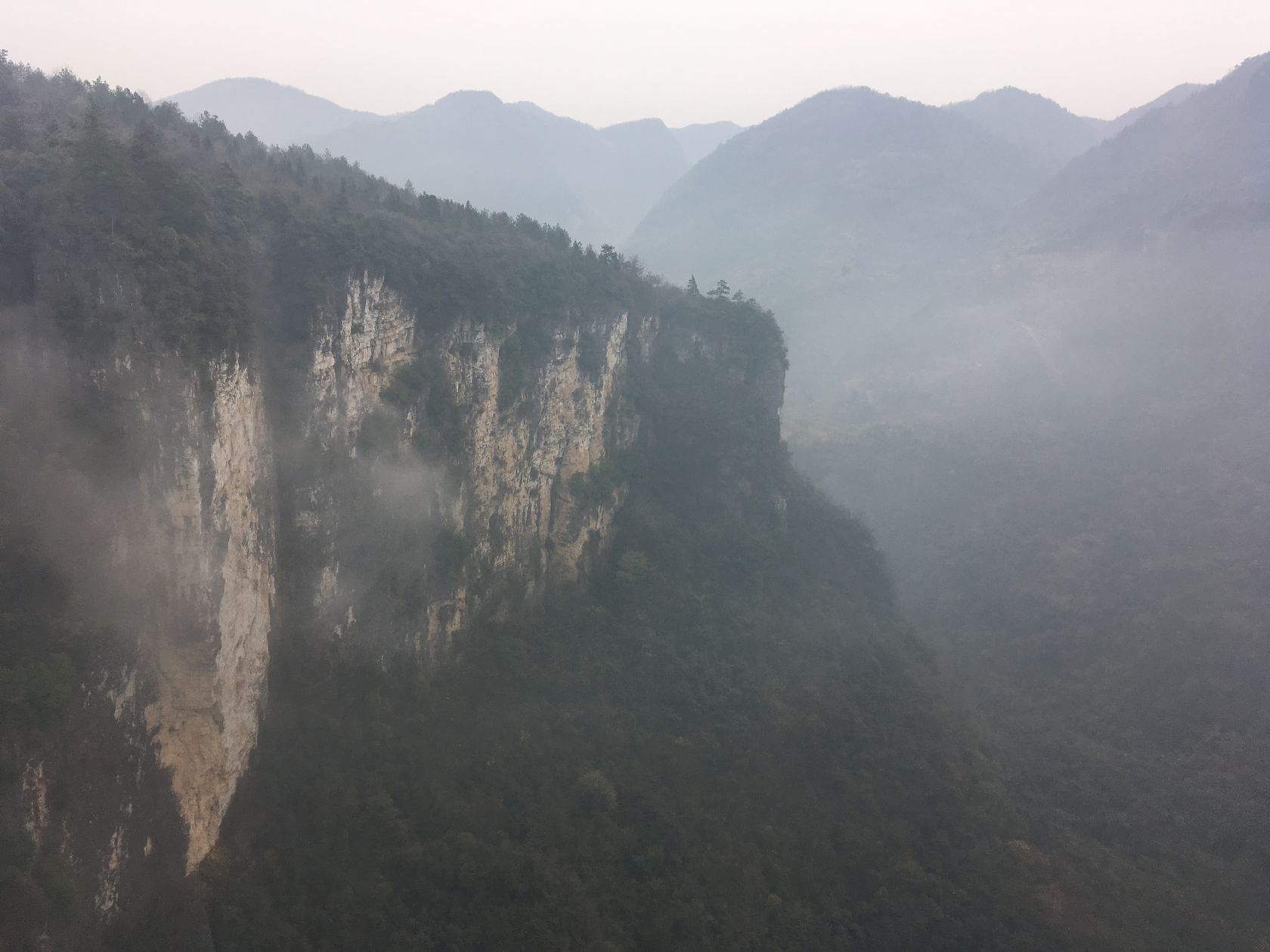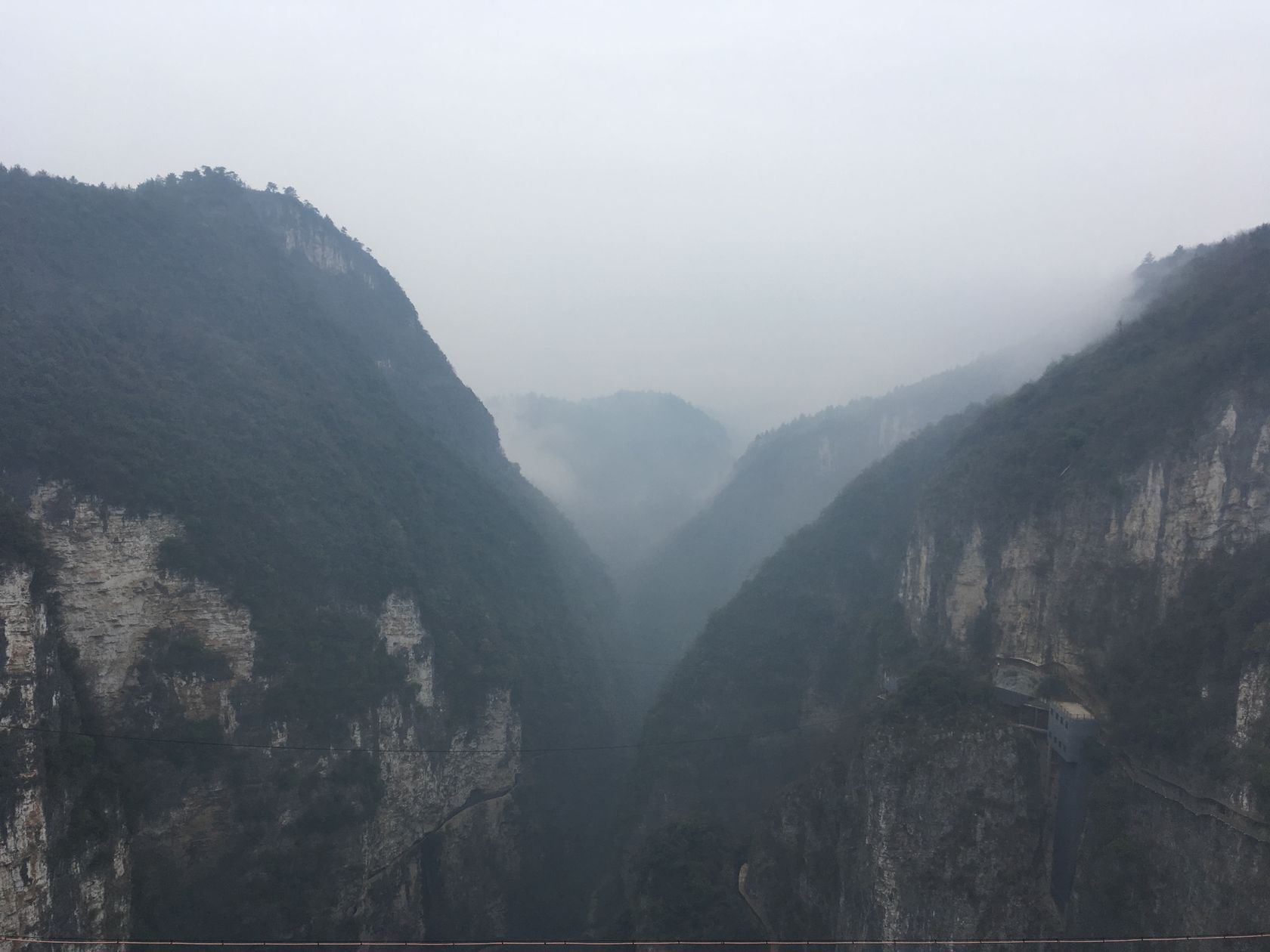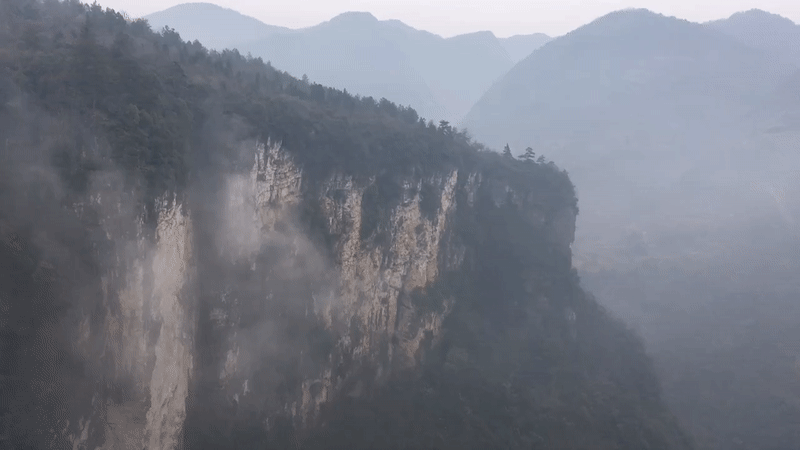 Scenery of the canyon was absolutely stunning. Even for me, as Chinese who has traveled quite a lot around the country, I have never seen such an amazing view anywhere else in China.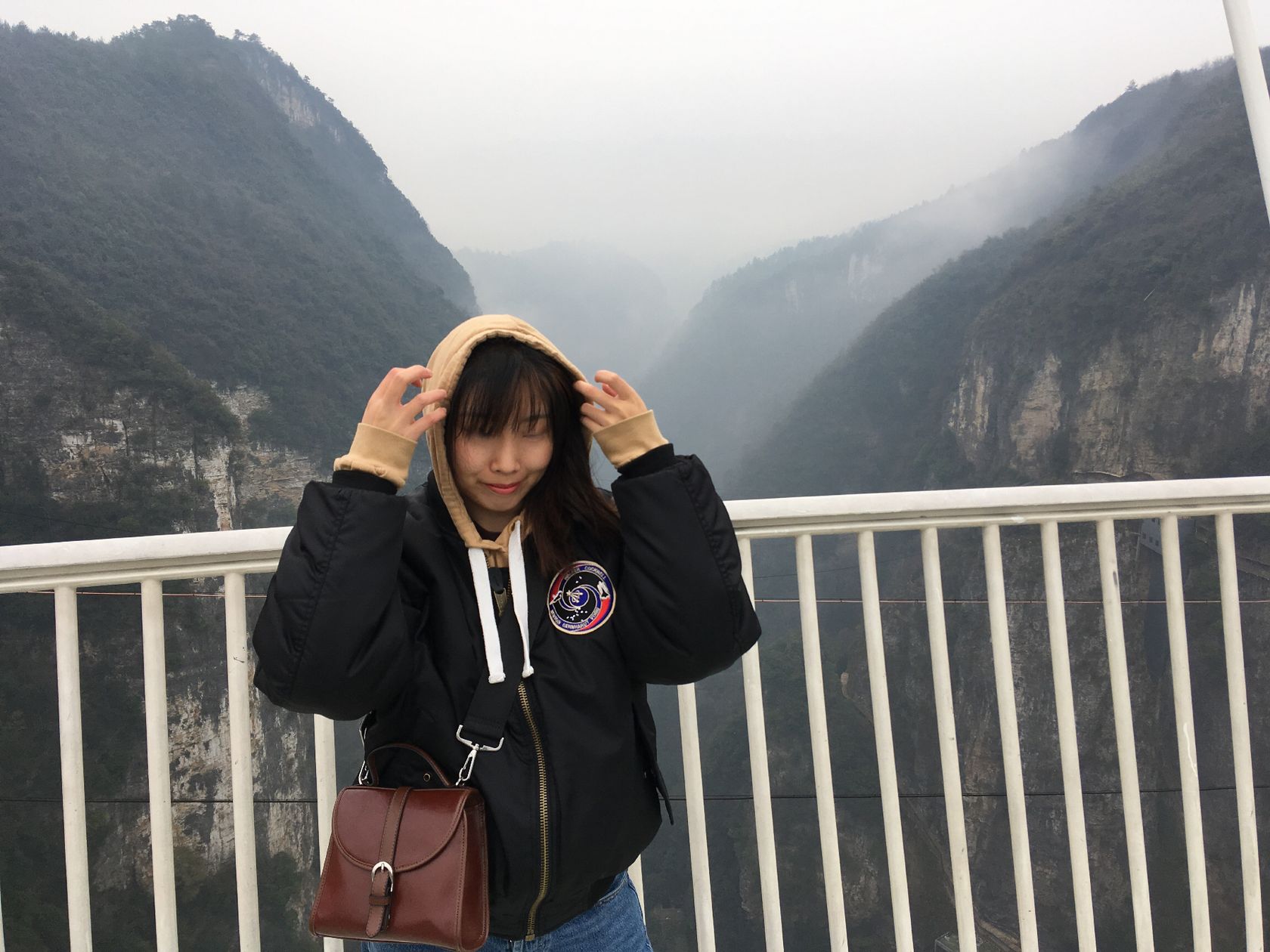 It was a bit cold and windy though.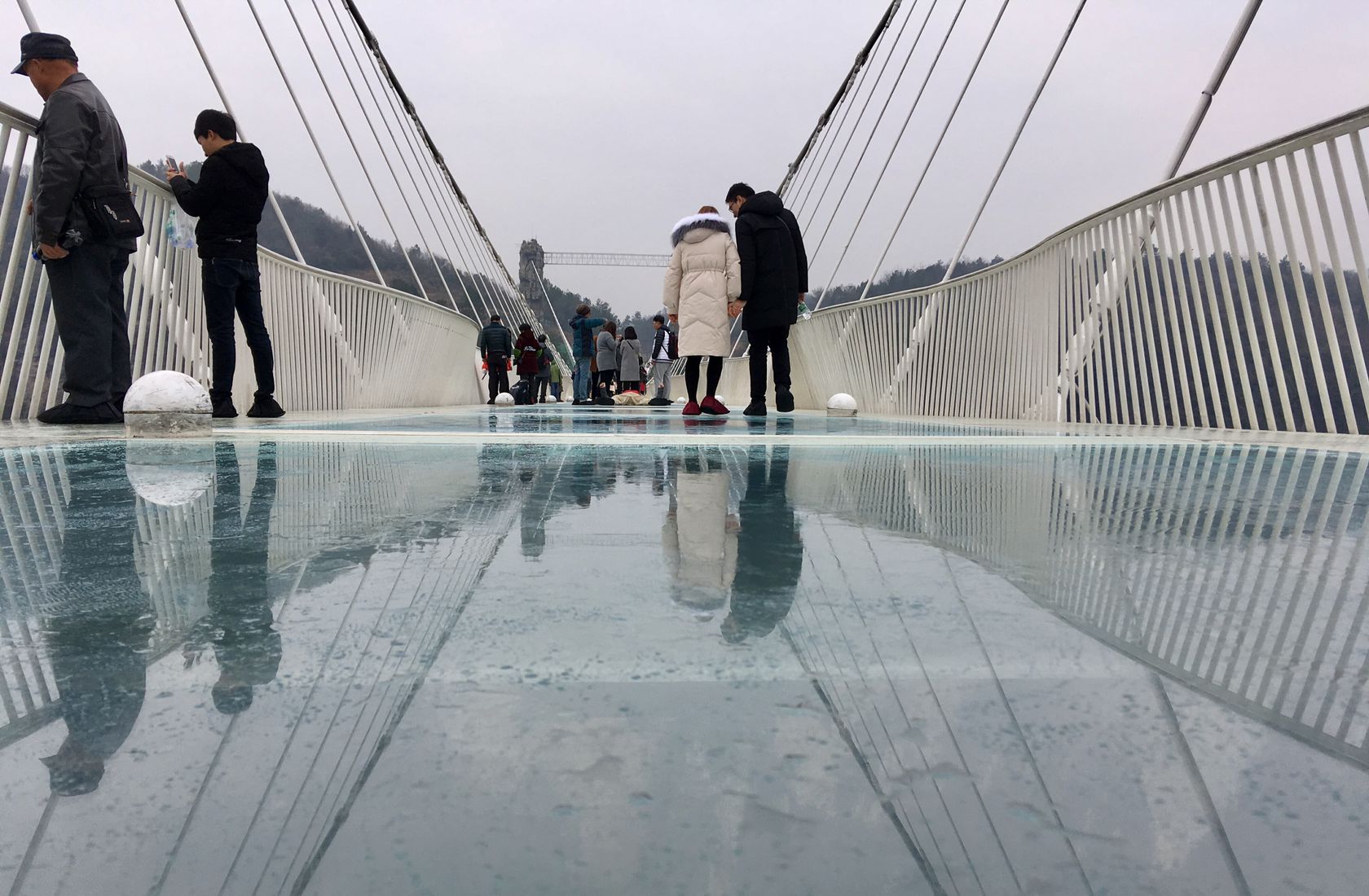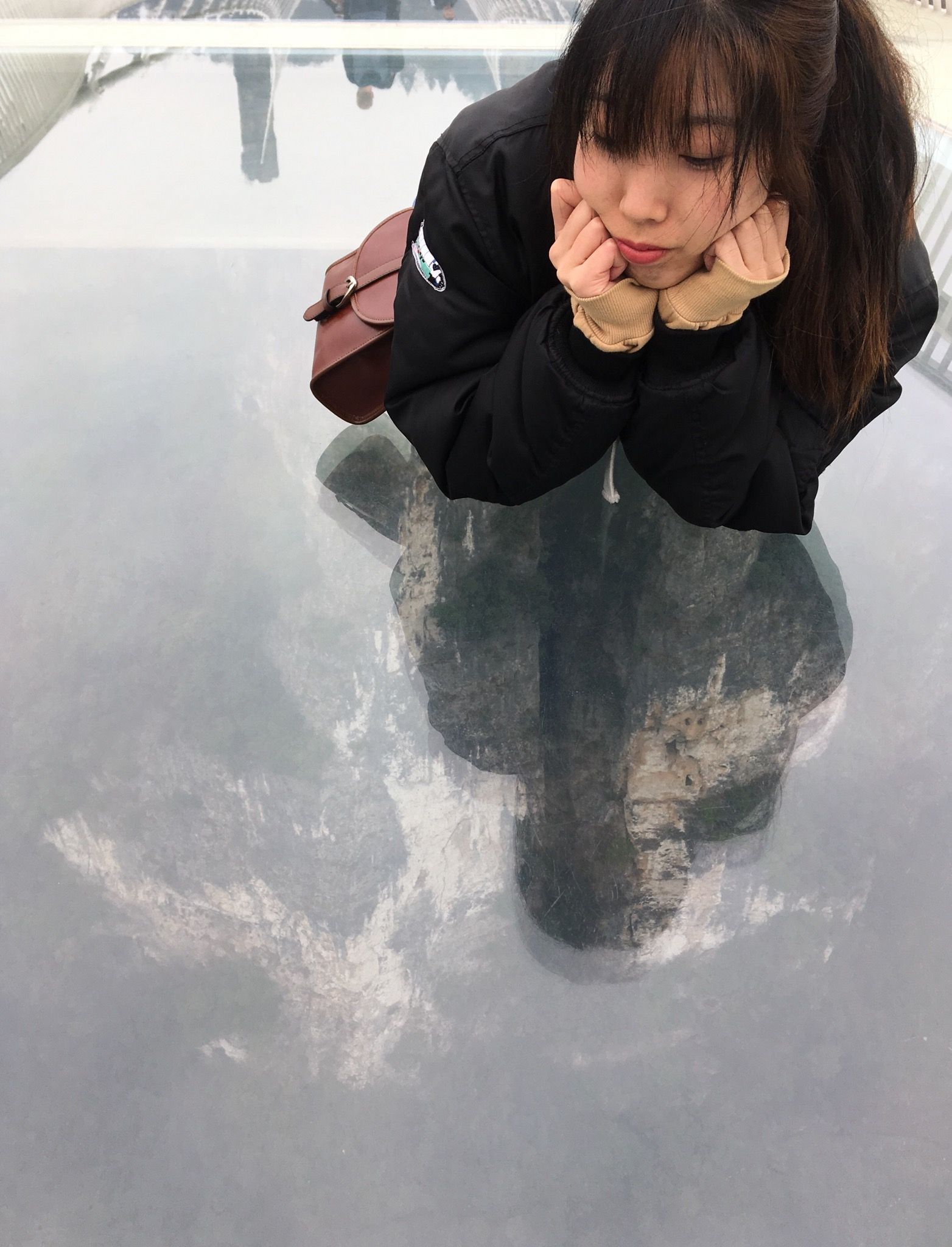 The bridge feels a bit dangerous if you know it is built 300m above the valley level. But actually it wasn't that dangerous at all. I had a great walk on it and even did some lame dance ?. I've heard though if you come during the peak season from july to september, the crowd would be crazy, some have waited for 2 hours! I couldn't imagine that, better come during the winter!

你们听说过张家界大峡谷的玻璃桥吗?这几年宣传的不错,我有好多比利时朋友问我这个桥好酷啊,到底在中国哪里?这座桥建在张家界的大峡谷。这次来张家界地区玩,我也决定亲自来体验一下。
张家界大峡谷景区离张家界市区不近,从汽车站坐小巴车需要一个半小时,跟频繁的去武陵源的班车相比,没那么方便,每20到30分钟才有一班。现在是张家界景区旅游淡季,所以是在武陵源,看到的游客并不多。而去交通不太方便的大峡谷的游客就更少了。就跟我想的不太一样我还以为这个建在大峡谷上面,号称世界上最高最长的玻璃桥会迎来更多的游客呢。不过这样也好,相比武陵源景区,大峡谷地区更加自然一些。不像武陵源到处都是贩卖零食的小贩,显得有些商业化。
我听别的游客说如果是夏天来,游客可多了需要等两个小时。虽然我觉得从玻璃桥看上去的峡谷的风景非常美,但是等两个小时还是有点不值得,所以你们下次要来还是条秋冬的淡季吧。玻璃桥非常壮观,有很多片大块的玻璃组成,如果你知道桥跟山谷有300米的跨度,好像感觉有点可怕。但其实并没有,走在上面感觉很稳,很多游客甚至跳着拍照都没有问题。为了保持墙面的清洁,进入桥的时候被要求带鞋套,每隔一段时间工作人员还会过来清洁,以得到更好的视觉效果。
我觉得不虚此行,即使不为玻璃桥来,桥上看到的烟雾缥缈的大峡谷独特景观也非常值得。