Northern part of Argentina is regarded as one of the most scenery part of Argentina by many travelers. Serranias del Hornocal or known as mountain of 7 colors. It is located near a little town called The Quebrada de Humahuaca, which was the first part of Argentina to be explored and settled by the Spaniards.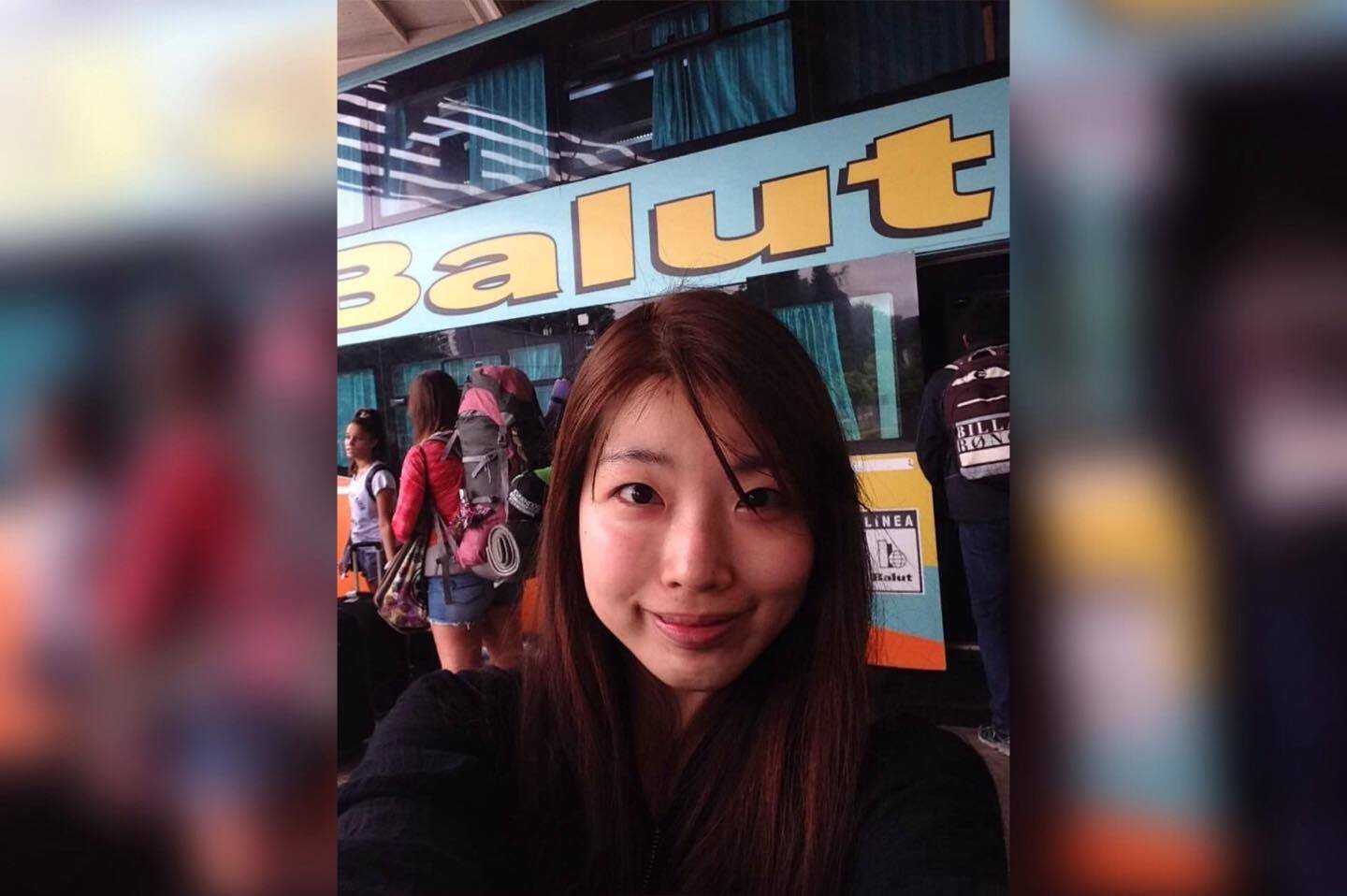 Taking a bus from Salta to Humahuaca. Buses are the most common and the easiest way to get around in Argentina. You can find many kinds of buses. For long distance there even exist the Cama Suite bus where seats can be reclined completely flat and you will really have a bed during the whole trip, which I think is necessary because Argentina is such a big country.
From Salta to Humahuaca wasn't that far (6 hours maybe), so I just took the normal bus.
我乘坐巴士从萨尔塔到胡马胡卡。 巴士是阿根廷最常见的和最简单的方式。 长途跋涉甚至找到座椅可以完全平躺的卧铺夜车Cama Suite。阿根廷是一个这么大的国家,航班又不多,非常必要。我非常遗憾在阿根廷没有坐到这个夜行大巴,下次要再去体验一下。
从萨尔塔到胡马胡卡不是那么远(可能6个小时左右),所以我只是坐正常的巴士。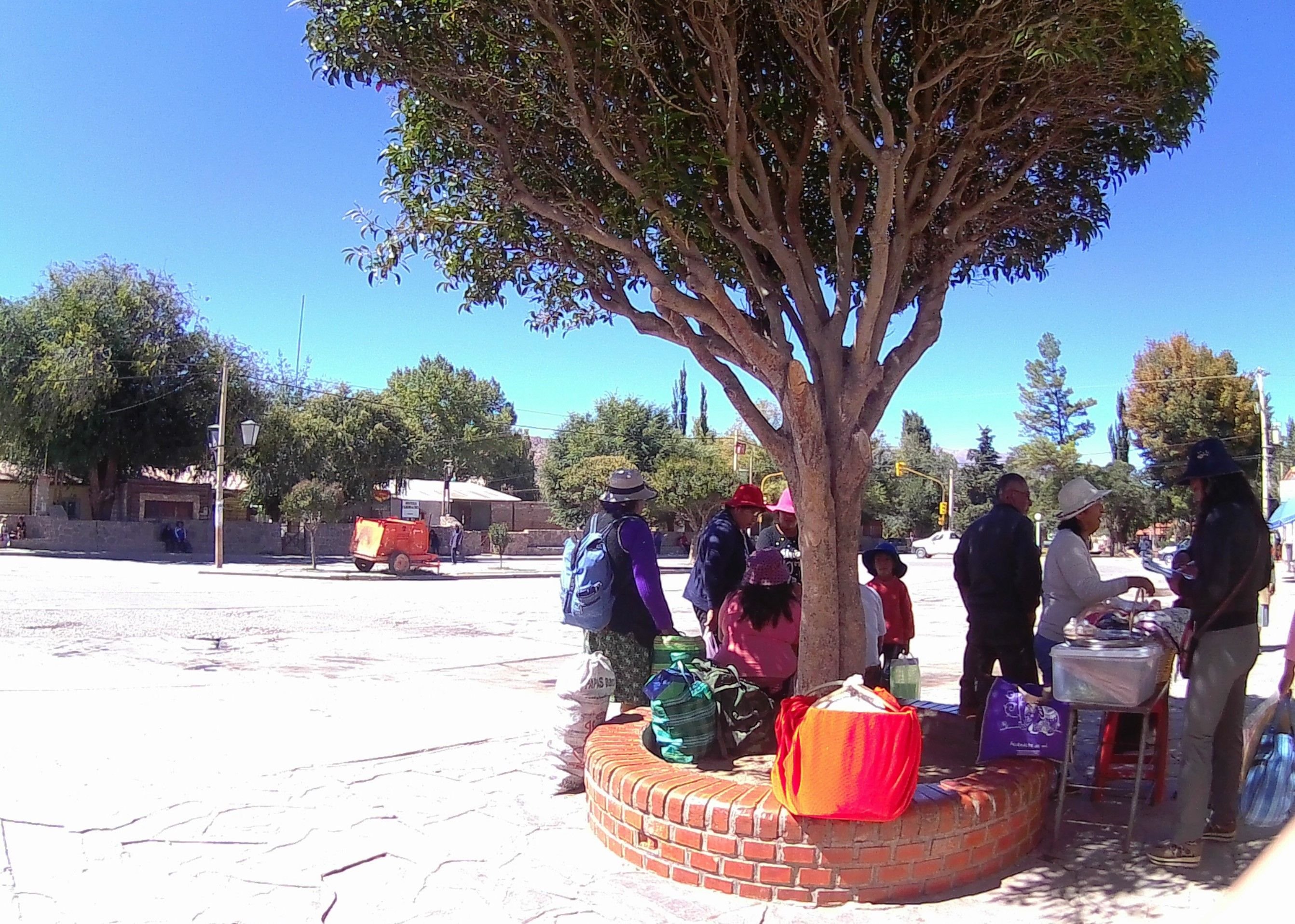 Arriving at Humahuaca bus stop.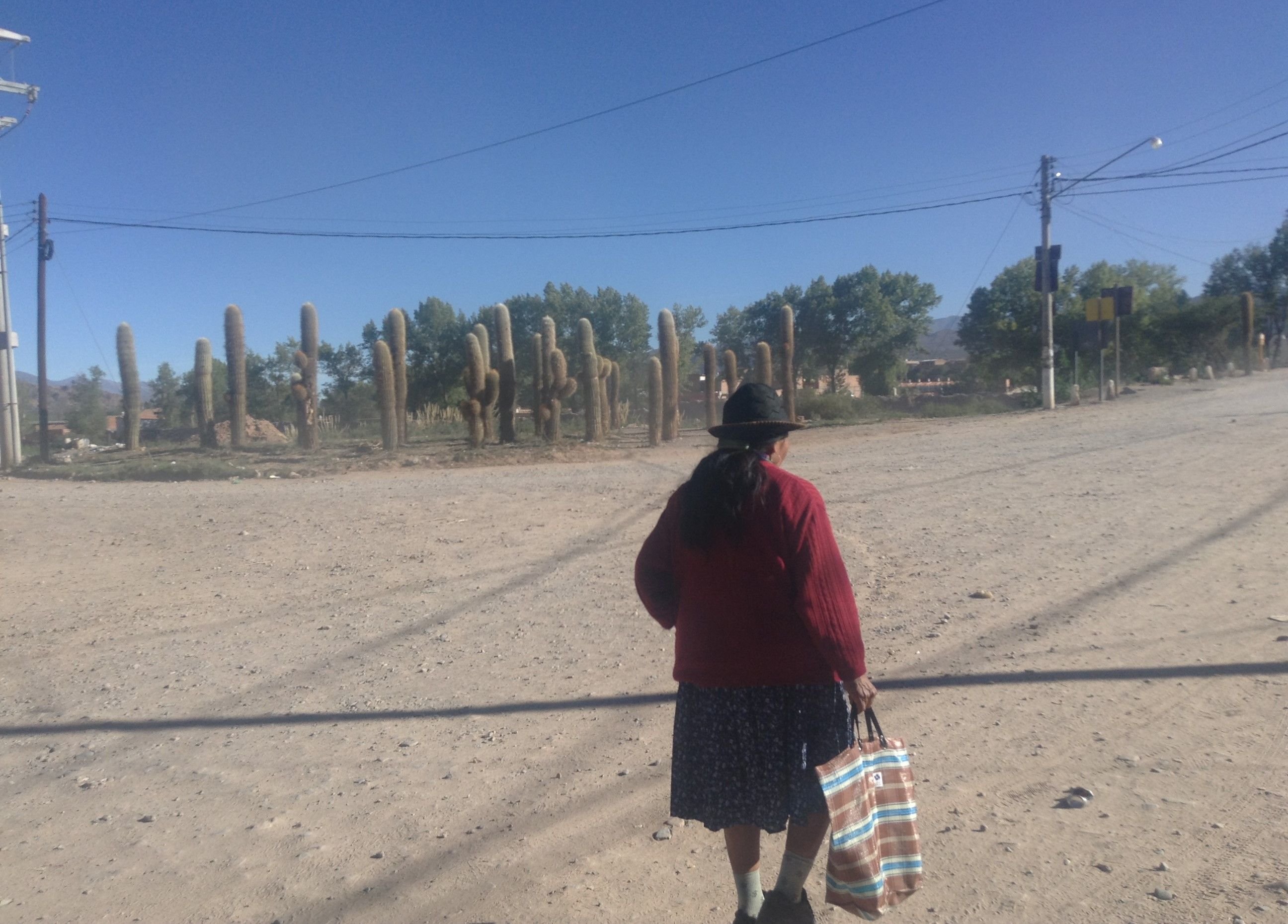 North Argentina is much more folklore than the South.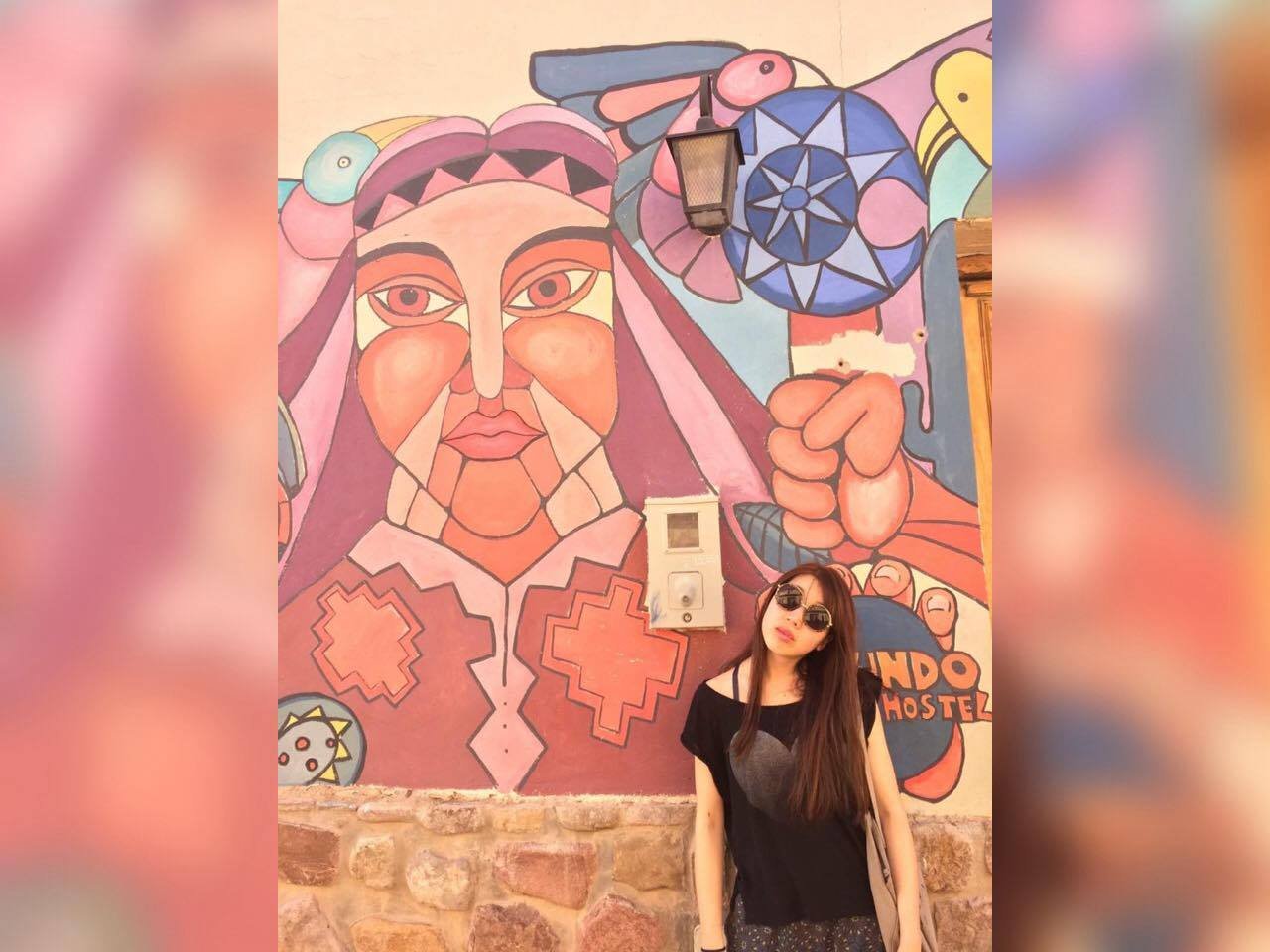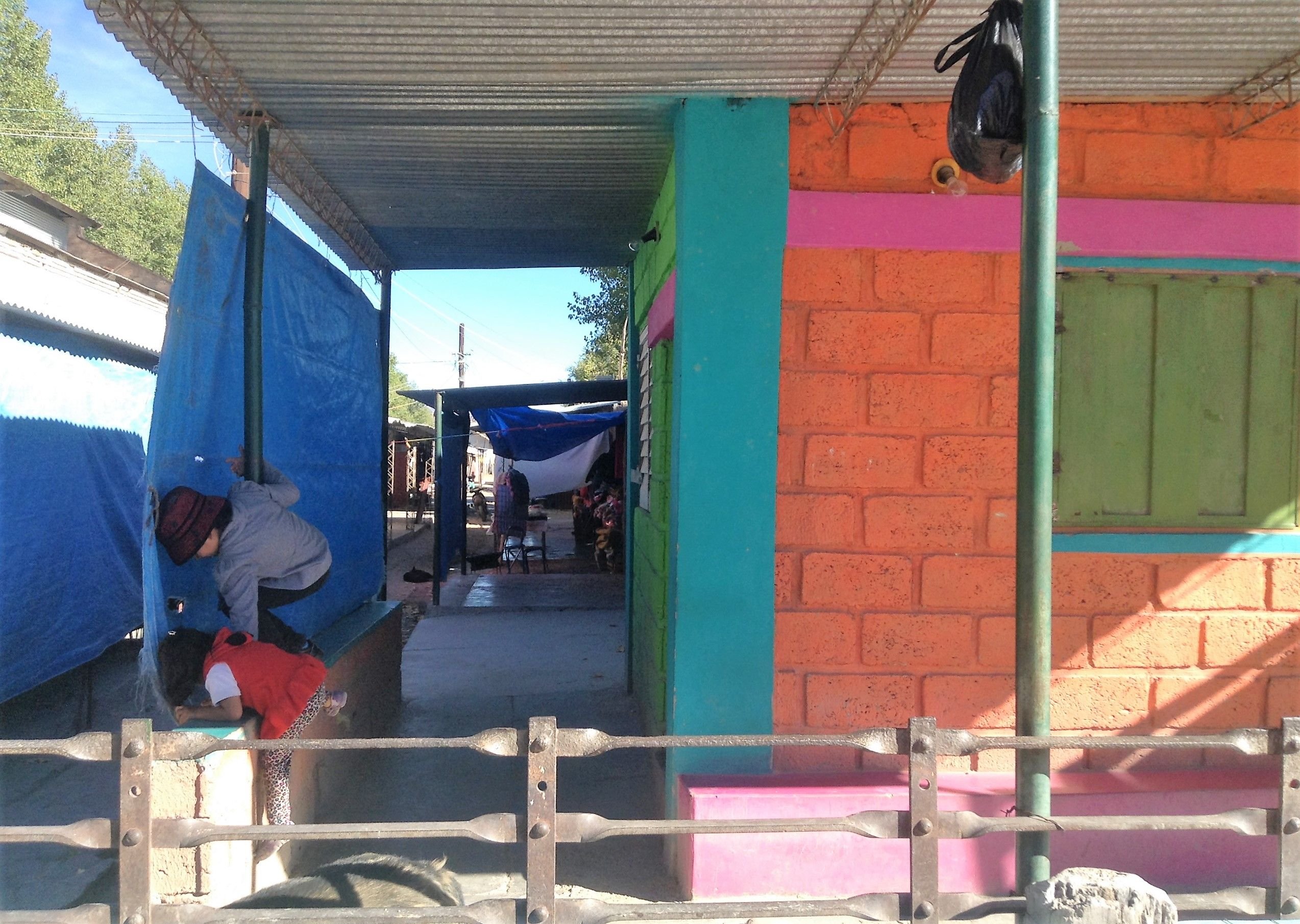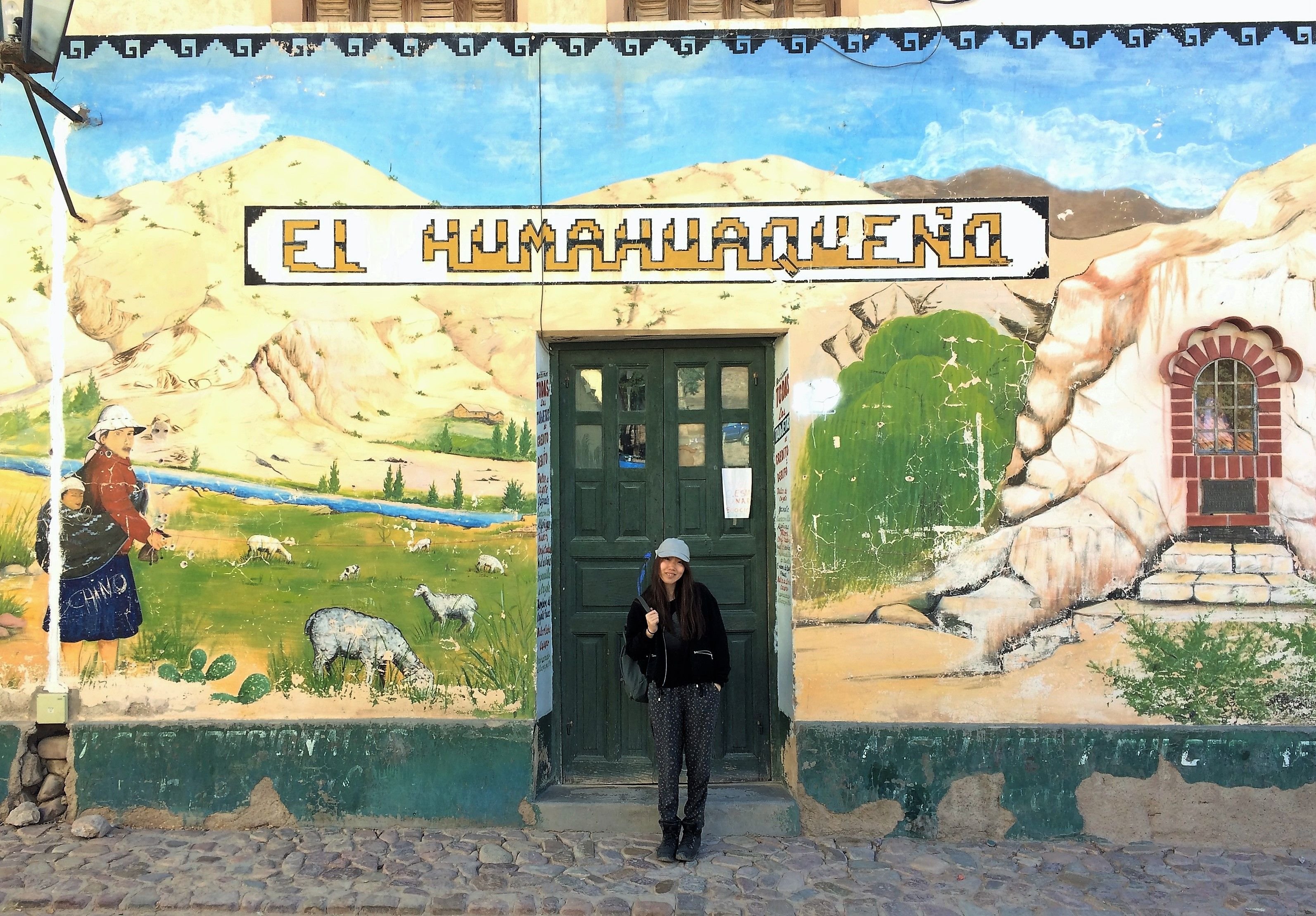 Salta, the city from which I came from, is around 1100 meters above sea level. Humahuaca is suddenly above 3000 meters. The city wasn't crowded at all. I went randomly looking for a hotel and it was totally empty.
In Humahuaca there are many jeeps that can take you to the 7-color mountain Sierras de Hornocal. If you walk around the city and look like a tourist, they will come to you, so don't worry, you will find them. The jeep will only leave once it gets full (3+ persons). What I did is to go to La Puerta Verde Hostel, you can wait inside having a drink, they help contact the driver to pick you up.
我是从萨尔塔过来,那里海拔约1100米。 到了这里突然超过3000米。 这个城市特别小,所以旅店都空空荡荡。
在Humahuaca,有许多吉普车可以去七色山。 只有你看起来像一个游客,他们会来找你,所以别担心找不到他们。 吉普车通常只有召集3个人才离开。La Puerta Verde Hostel 可以帮助联系司机,干燥炎热的天气,坐在那里等挺不错。。
---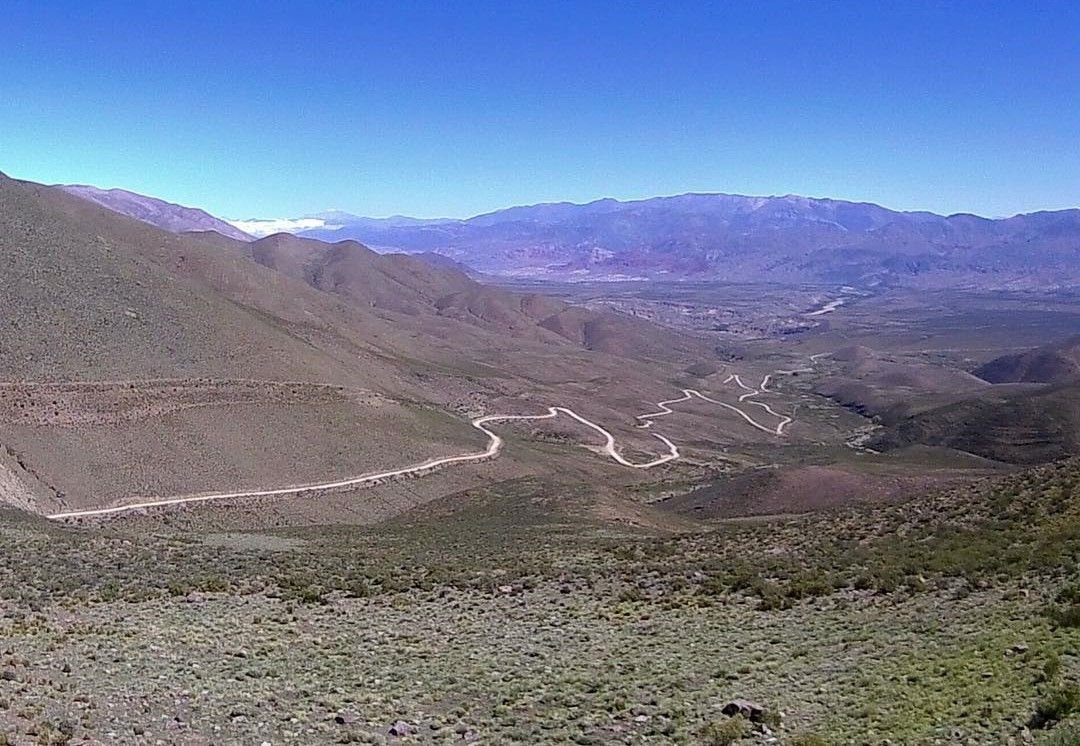 The zigzag way to the 7-color Sierras de Hornocal.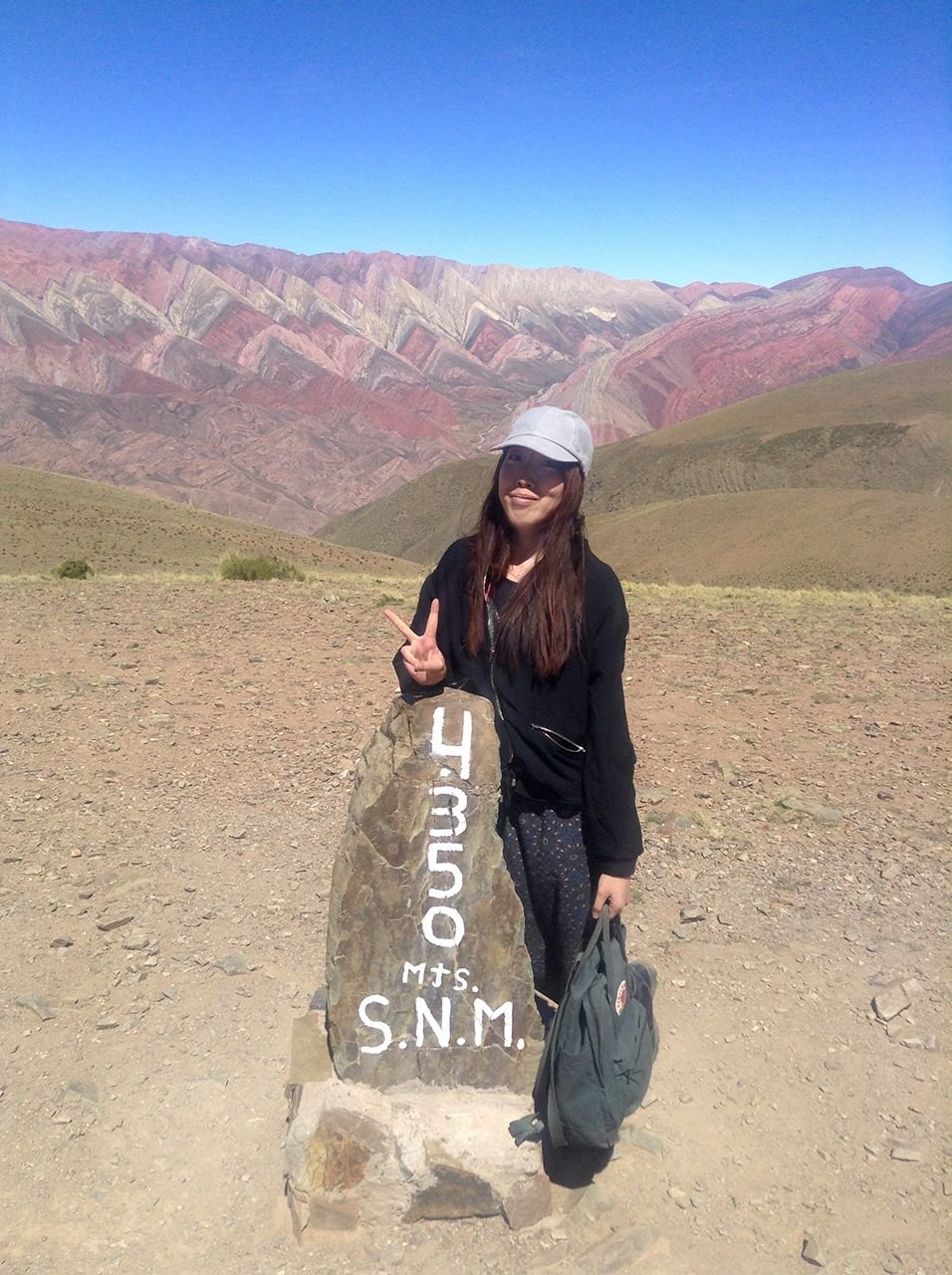 I traveled to Humahuaca on the way to Bolivia, some Steemians are interested in if I got the altitude sickness while traveling in South America. The only time I remember was here in Sierras de Hornocal. One day jumping from 1100m to more than 3000 was a bit harsh, I felt out of breath on the mountain. When I went on a trip to the mountain from Humahuaca city, I wasn't that used to the altitude yet. So 4350 meters was so difficult for me to just walk around, let alone to do a bit hiking, Just walking 200 meters made me tired. But once you get used to the high altitude, it becomes a piece of cake. For me, I needed 2-3 days to get used to it.
我回忆了一下,可能在 Humahuaca算是唯一遇到高原反应的一次。 一天之内从1100米跳到3000多米,有点不适应,加上七色山在4000米以上,导致我在山上完全喘不过气来。 走短短的200米就累的不行。 阿根廷北部算是去玻利维亚的中转站,所以还好在这里适应了两天,后来就完全没有问题了。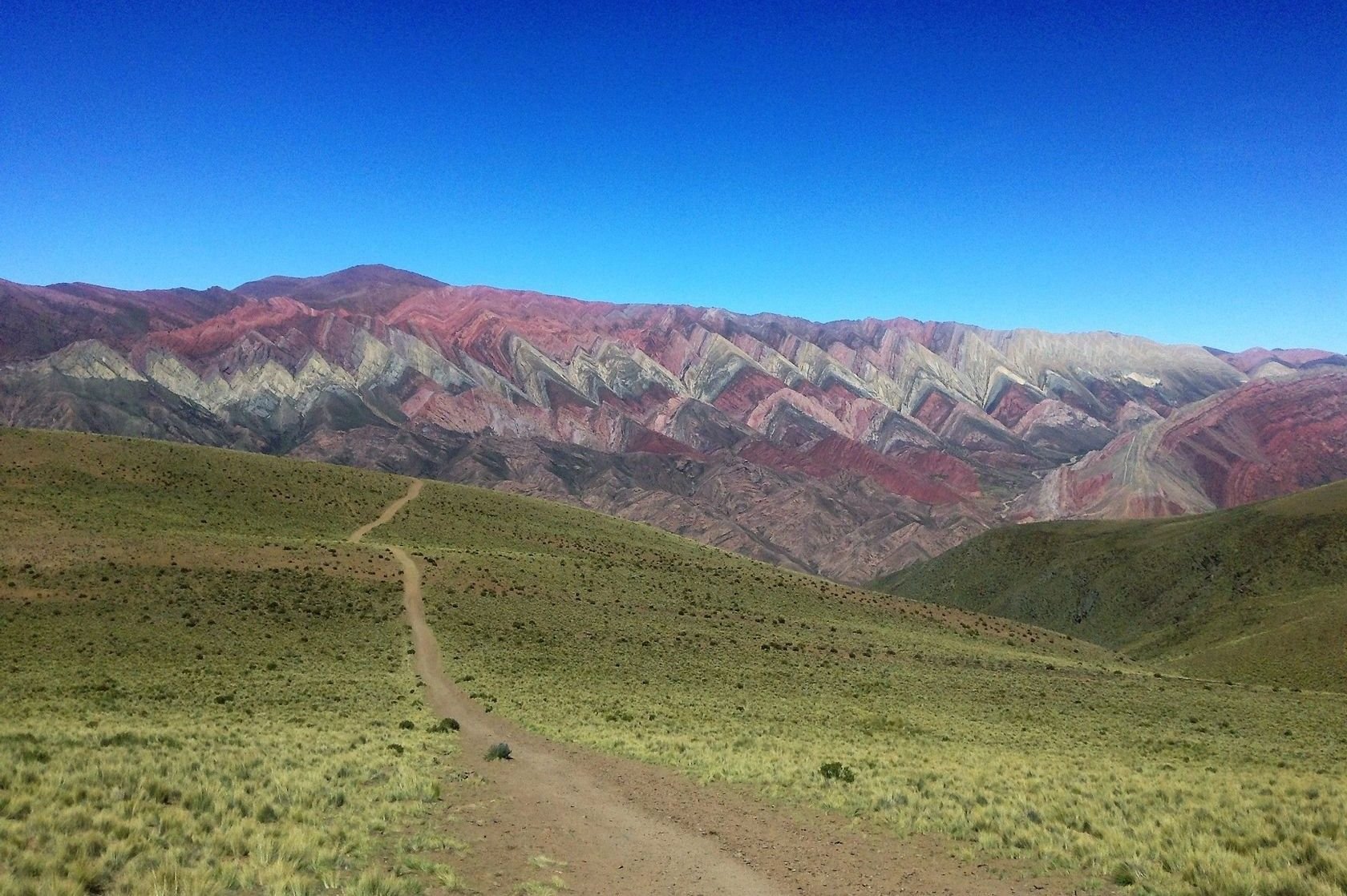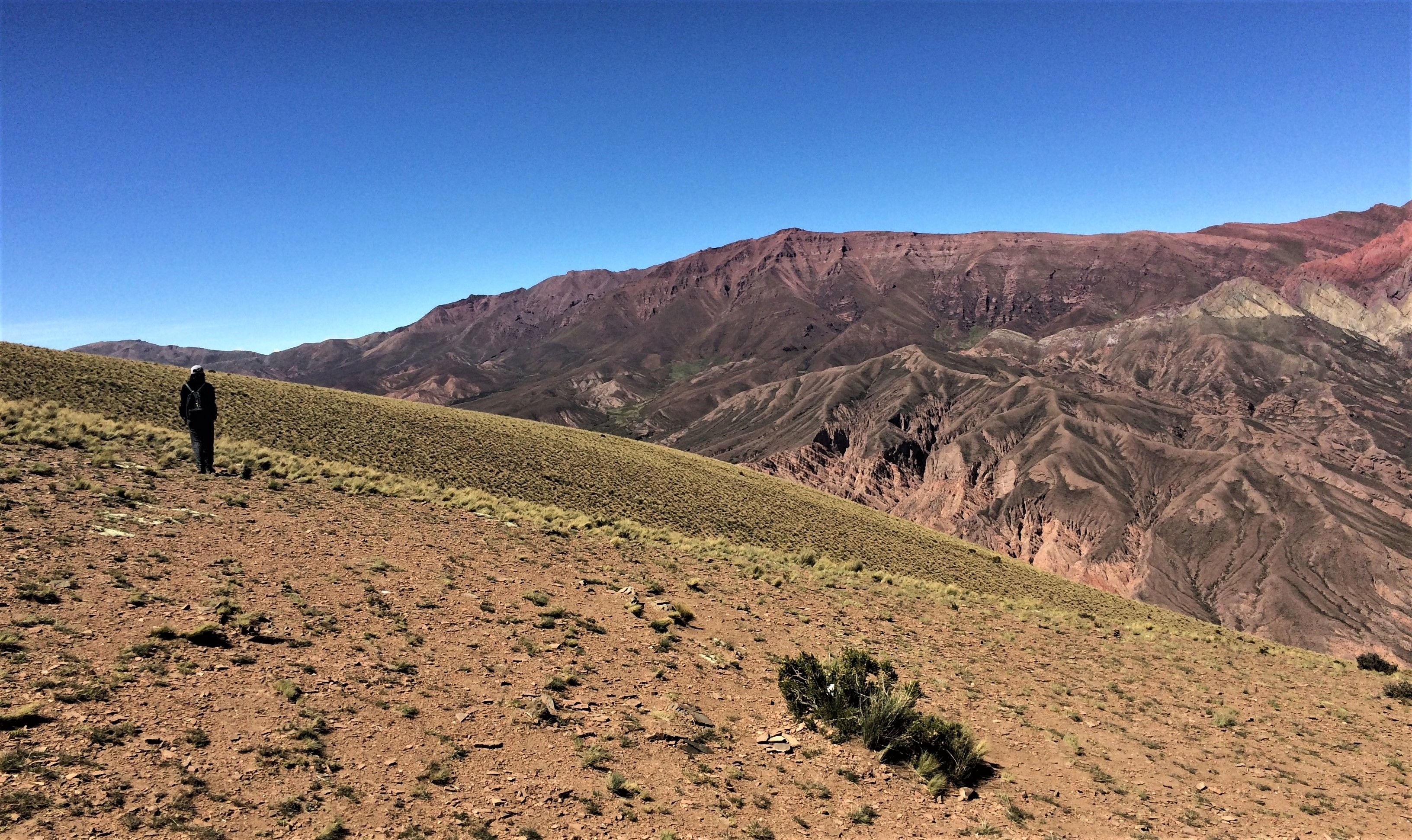 Difficult few hundred meters.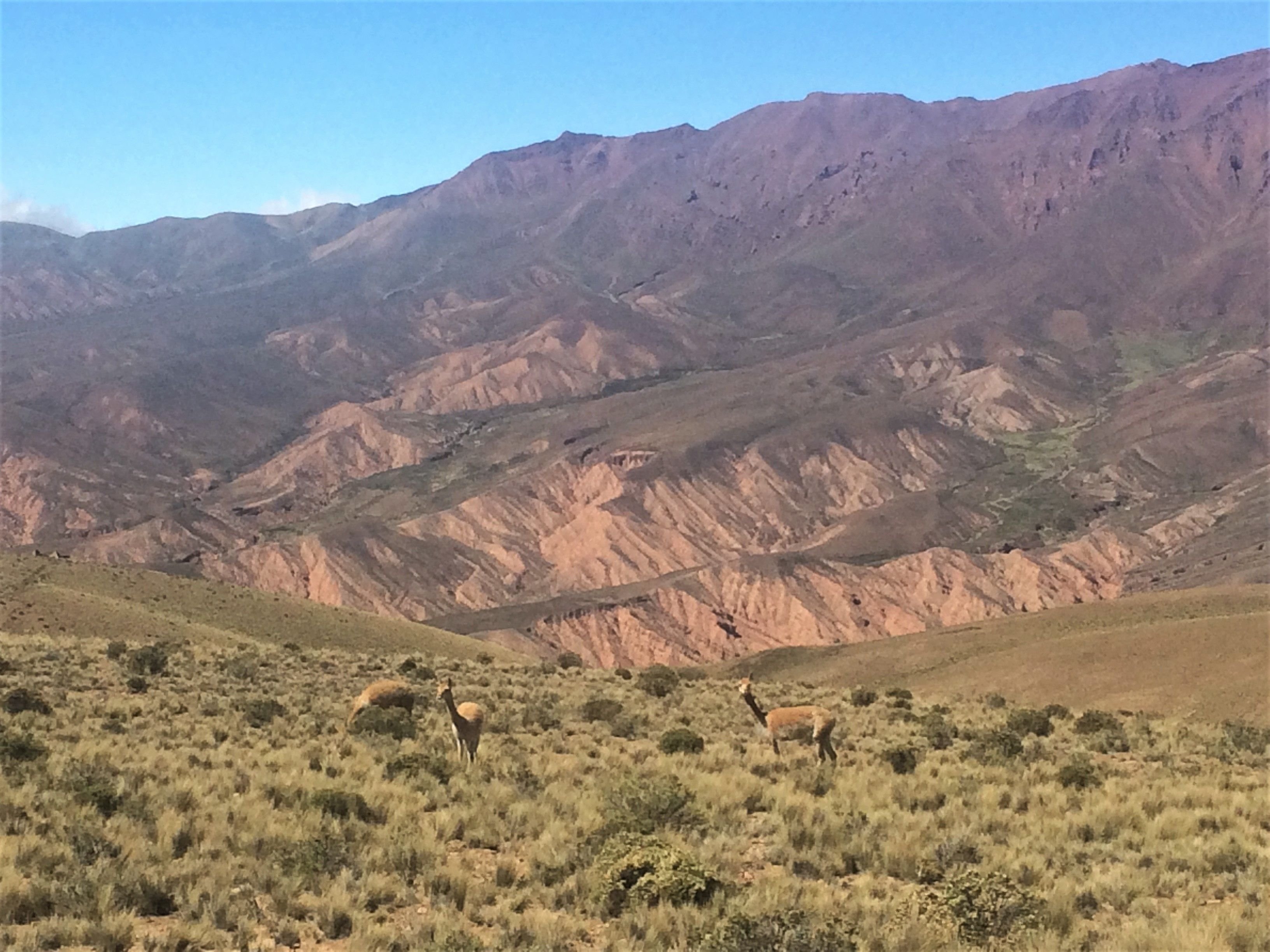 First time seeing llamas, later I did saw more of them in Bolivia.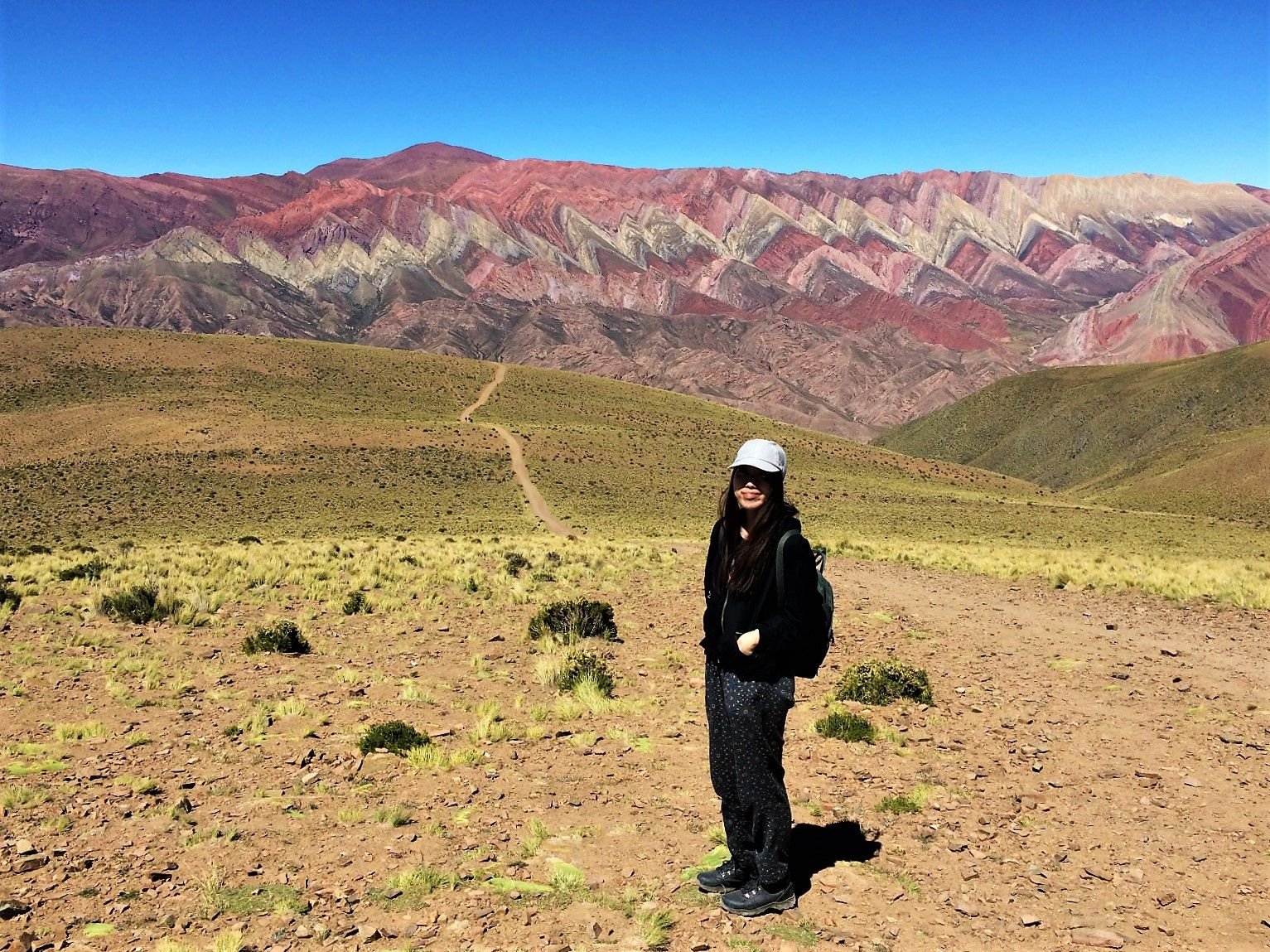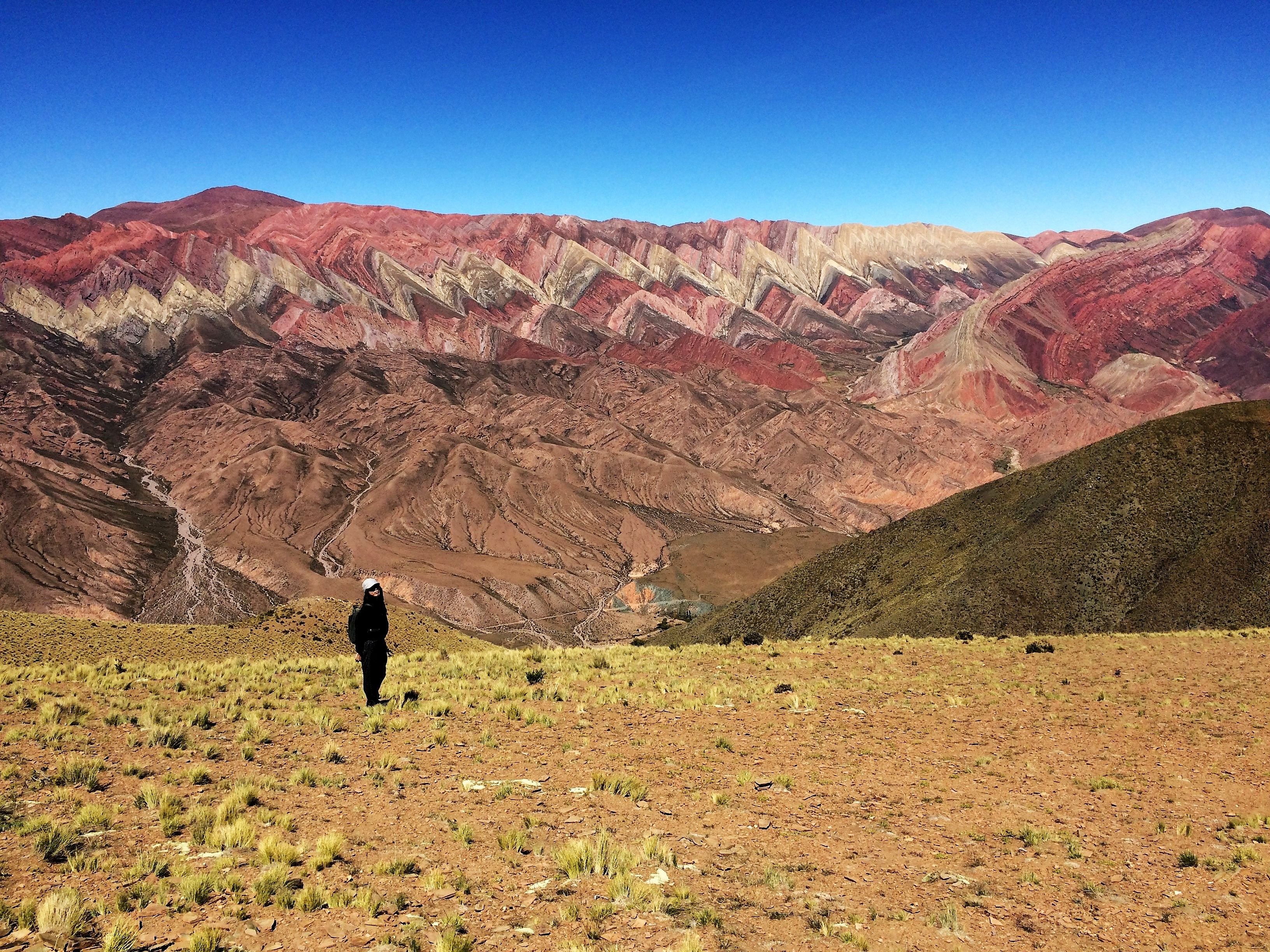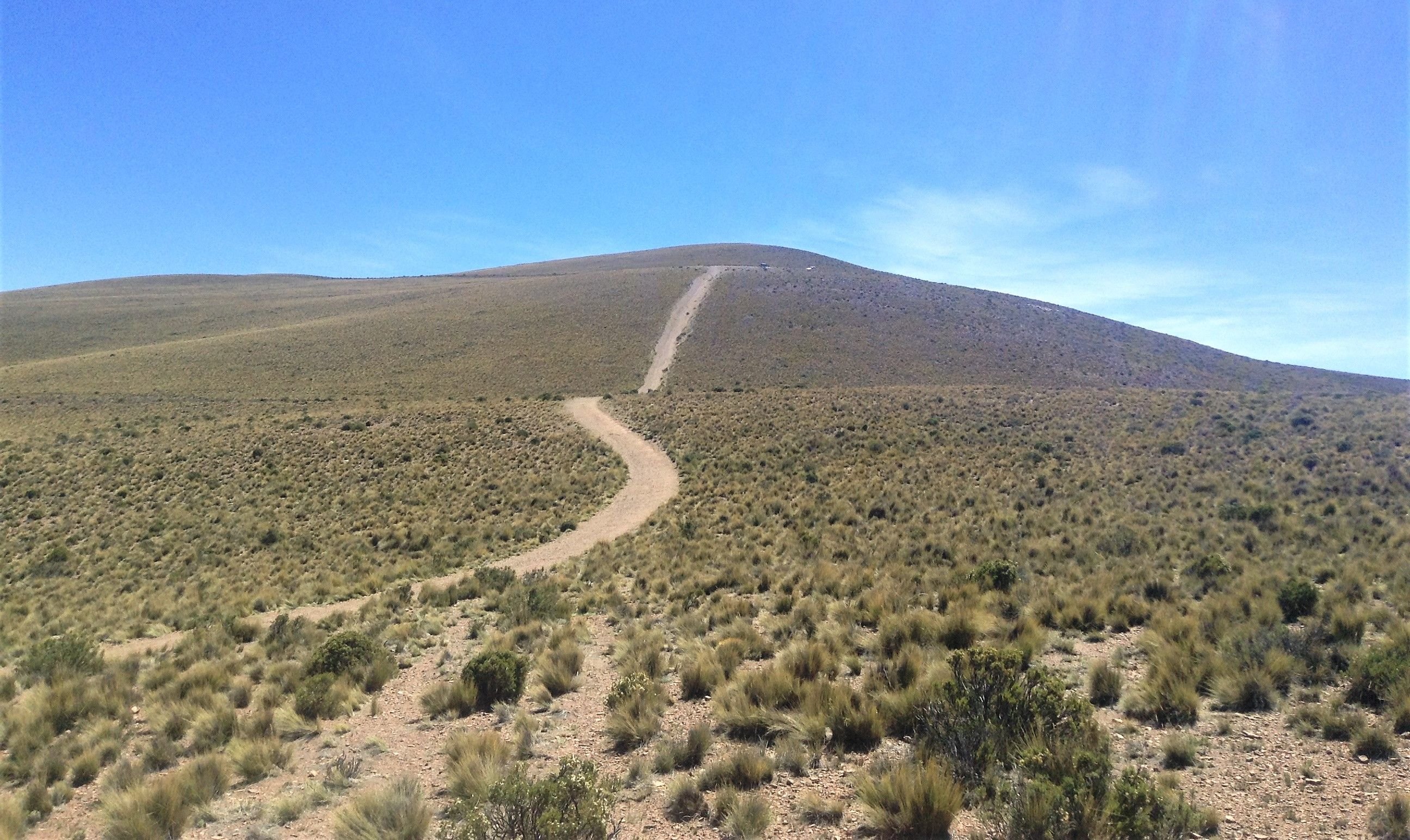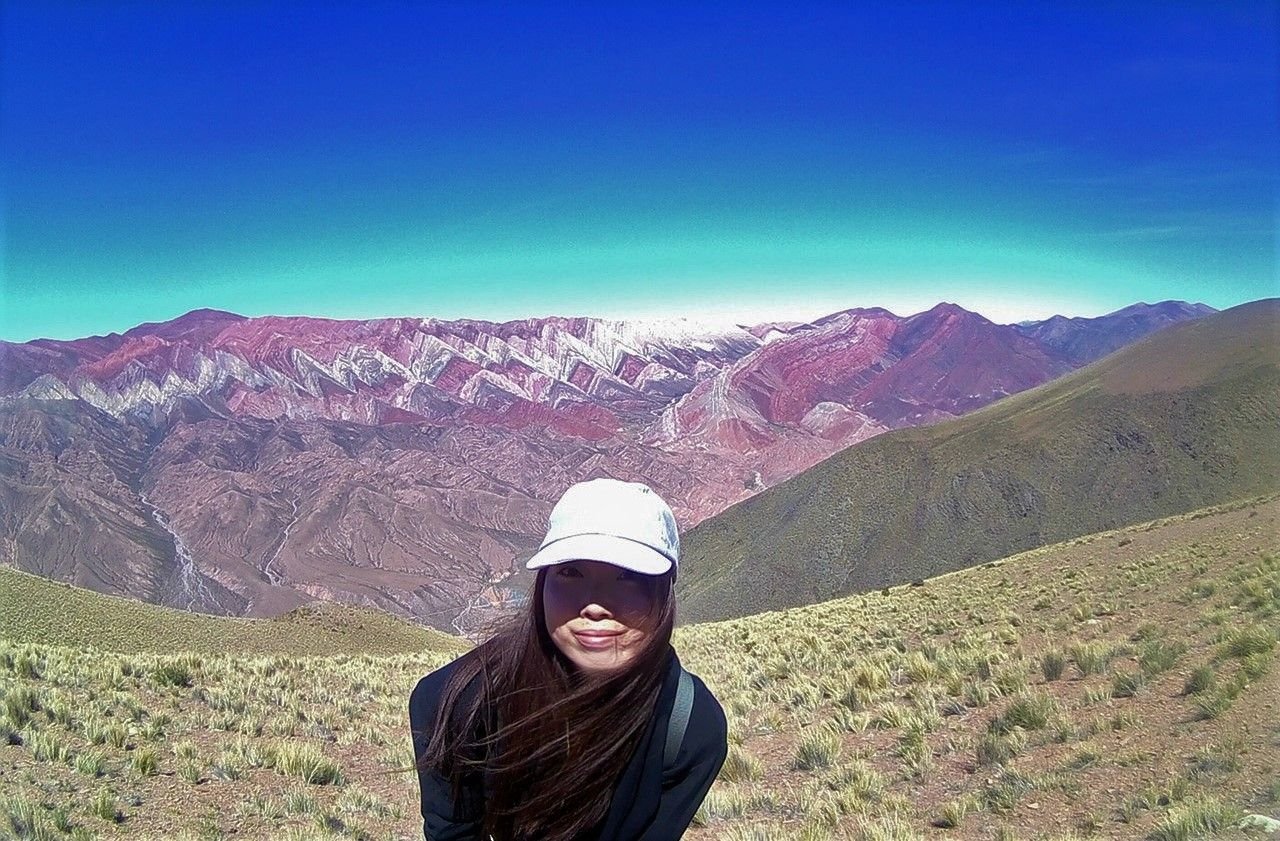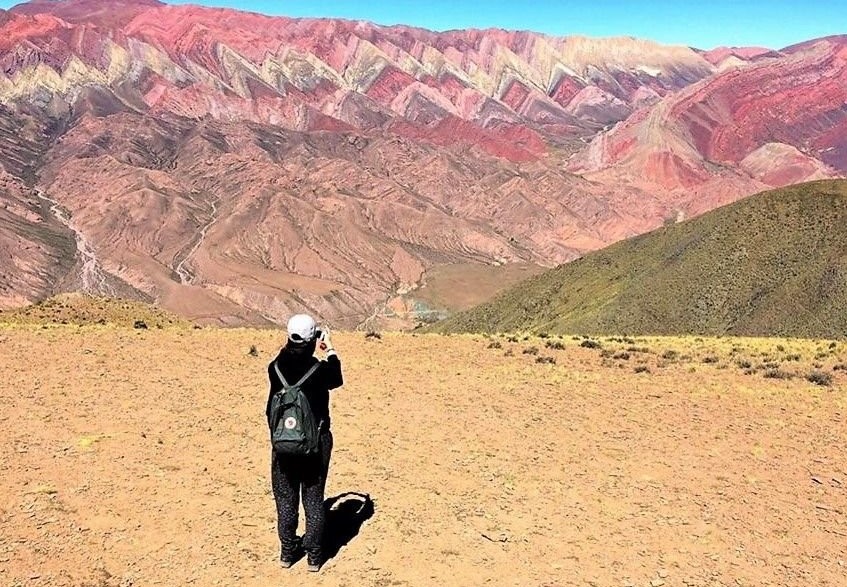 The ride was roughly 1 hour and the best time to visit the mountain is between 2 - 3pm as the sun is behind you and you can see more colors clearly. The scenery was stunning, with all the zigzagging sculptured shapes. It was so beautiful that it's almost surreal.
Don't miss this geological masterpiece if you happen to travel to the North Argentina.
从小镇开过去大概1小时,过去的最好时间是下午2到3点之间,因为太阳在身后,可以看到更多的颜色。 那里的风景令人惊叹,像画卷一般美丽,几乎超乎现实。如果有机会去阿根廷北部,不远错过这个美丽的地方。