La Boca has all the characteristics that I like about a city. It's colorful, wild and filled with street arts. Just as I preferred La Candelaria in Bogota city and Gamarra in Lima city, I also preferred La Boca more than the modern part of Buenos Aires. Even though I was warned that it is not the safest neighborhood in Buenos Aires, still I found it a very pretty neighborhood.
It's home to El Caminito, which is a very old conglomeration of old houses from the 1800 hundreds that have been preserved by the city and painted in very bright colors by different artists. It is also home to one of the most popular football teams in Argentina, the Boca Juniors. I was mostly impressed by its lovely street arts.
The funny thing is when I told my AirBnb host that I went with the bus to La Boca and took a walk around the neighborhood on the way to the famous El Caminito. He was very surprised and he said, "luckily everything went OK, maybe for you it's interesting to see something third world. " But I did like it a lot!
布宜诺斯艾利斯市的博卡区是我在南美比较喜欢的区域之一,就好比波哥大的老城区,立马的加马拉区一样,他们有一些杂乱无章,但是色彩缤纷绚丽,这是南美城市的一大特色而我也特别喜欢。博卡区可以说是布宜诺斯艾利斯市最古老的一个区域。
19世纪中叶,大量的欧洲移民从博卡港涌入布宜诺斯艾利斯,其中半数来自意大利的北部港口城市热那亚Genoa。现在博卡区被人们津津乐道还是由于博卡青年队就在这个区域里,曾经足球传奇马拉多纳也在这里训练呢!而我最喜欢的还是五彩的涂鸦墙和街头艺术。
有意思的是当我去完博卡区回去告诉AirBnb的房主,我乘公车去了博卡区,公车站离游客区还有一段路所以我走了几条街,那几条街的涂鸦挺有意思的,他听完很震惊,他说那个区域是不是有点像第三世界,可能去看看会挺有意思的可能欧洲没有吧。但是我真是从内心热爱博卡区倒不是为了猎奇或者什么。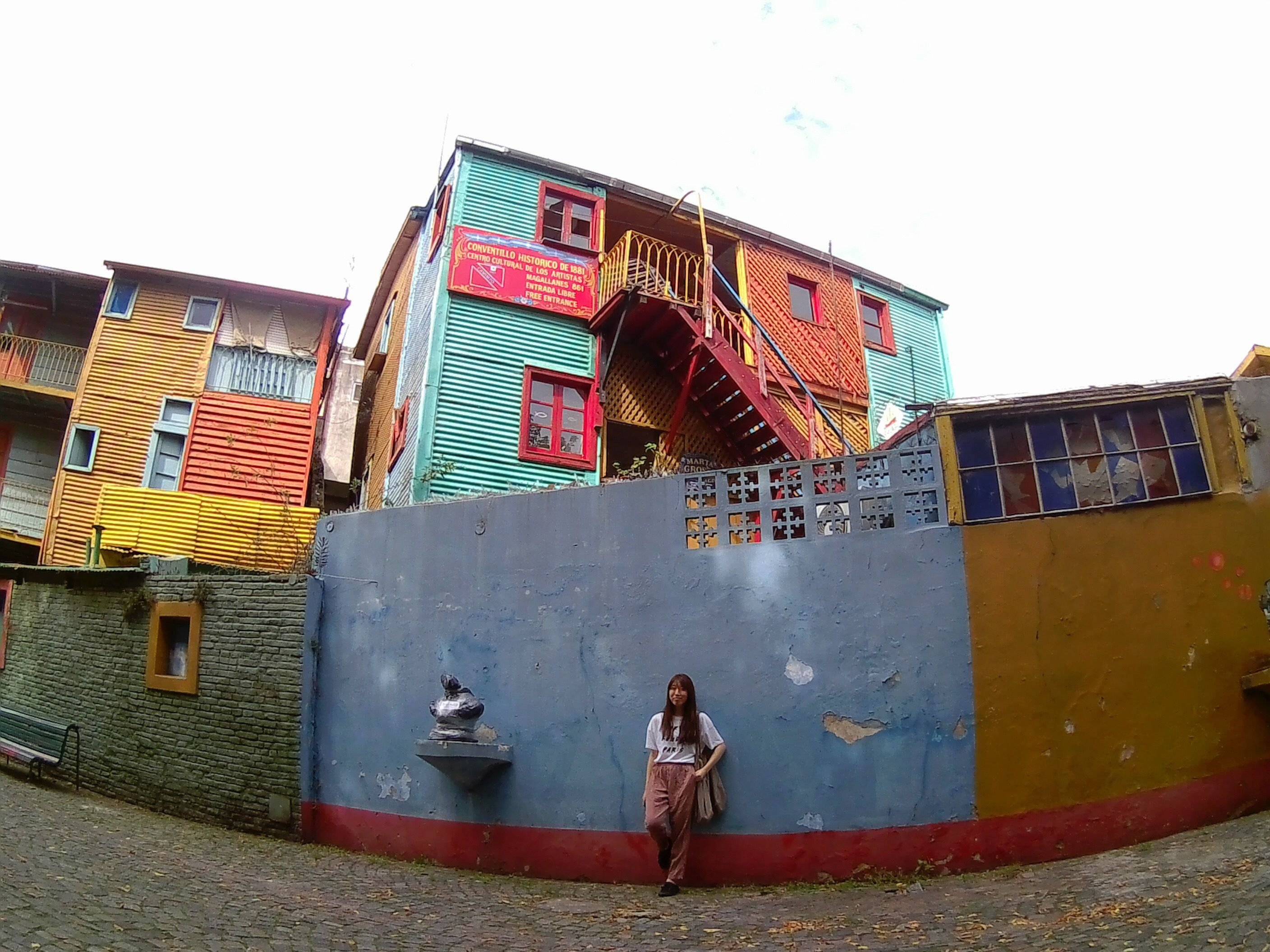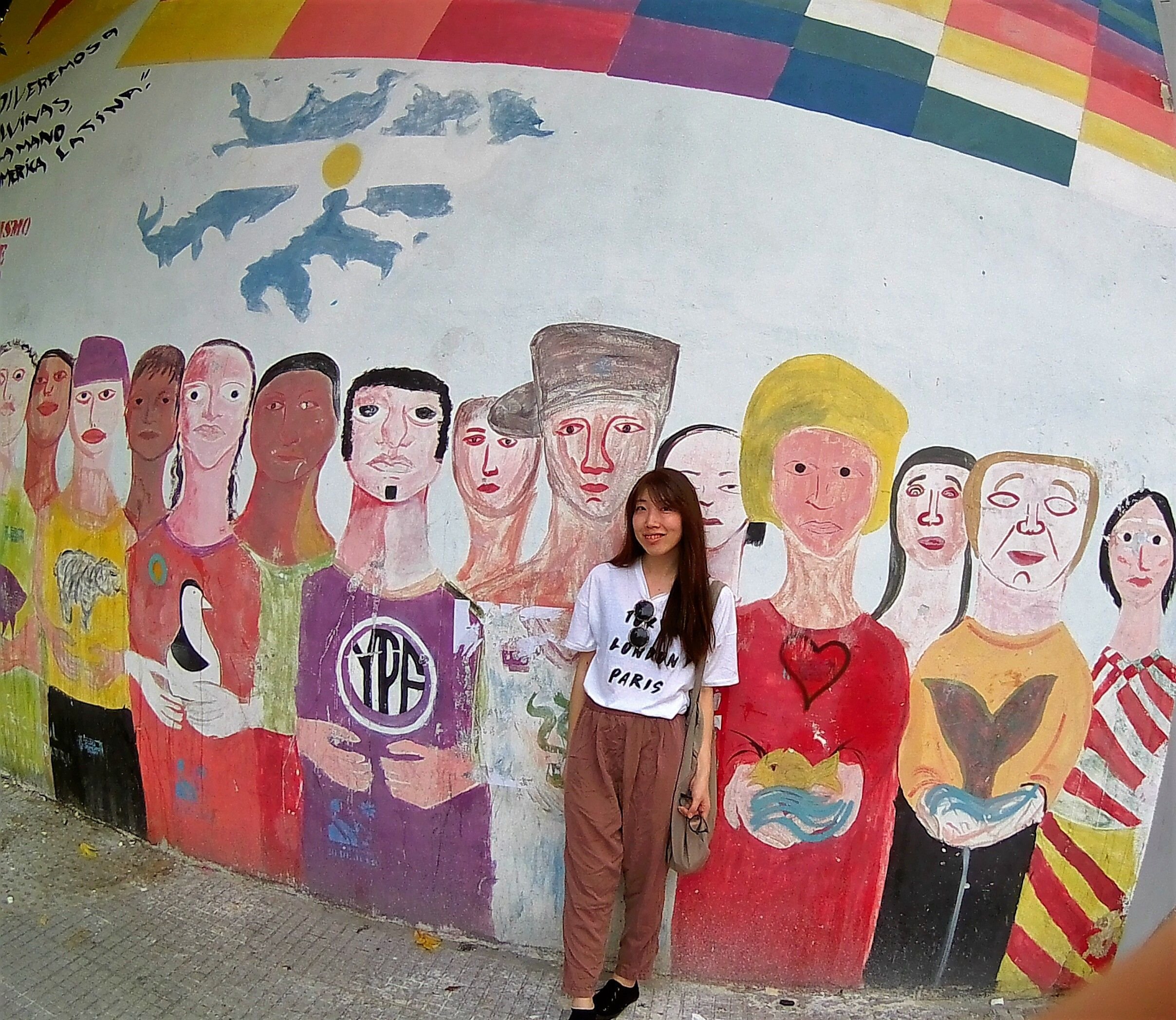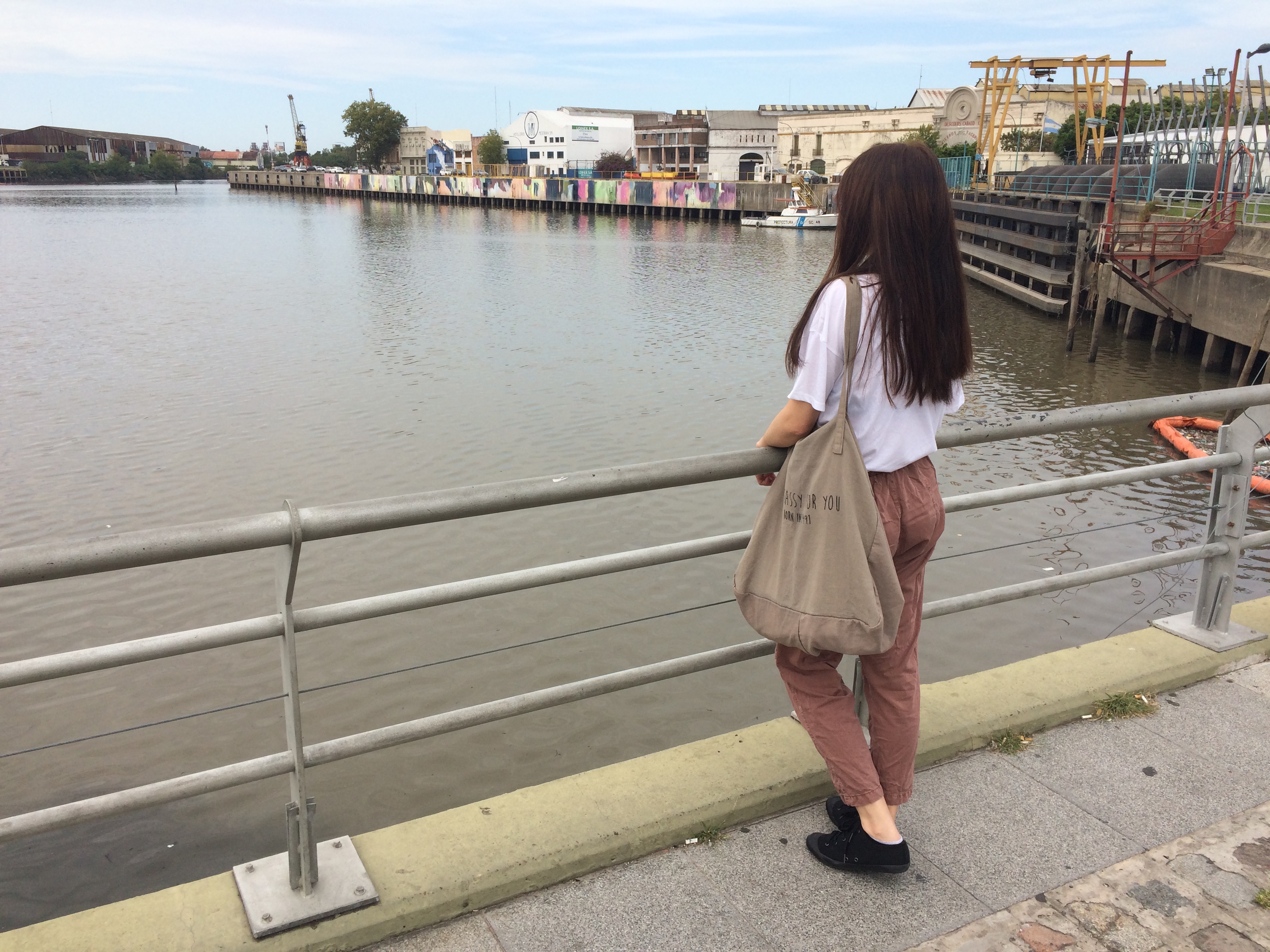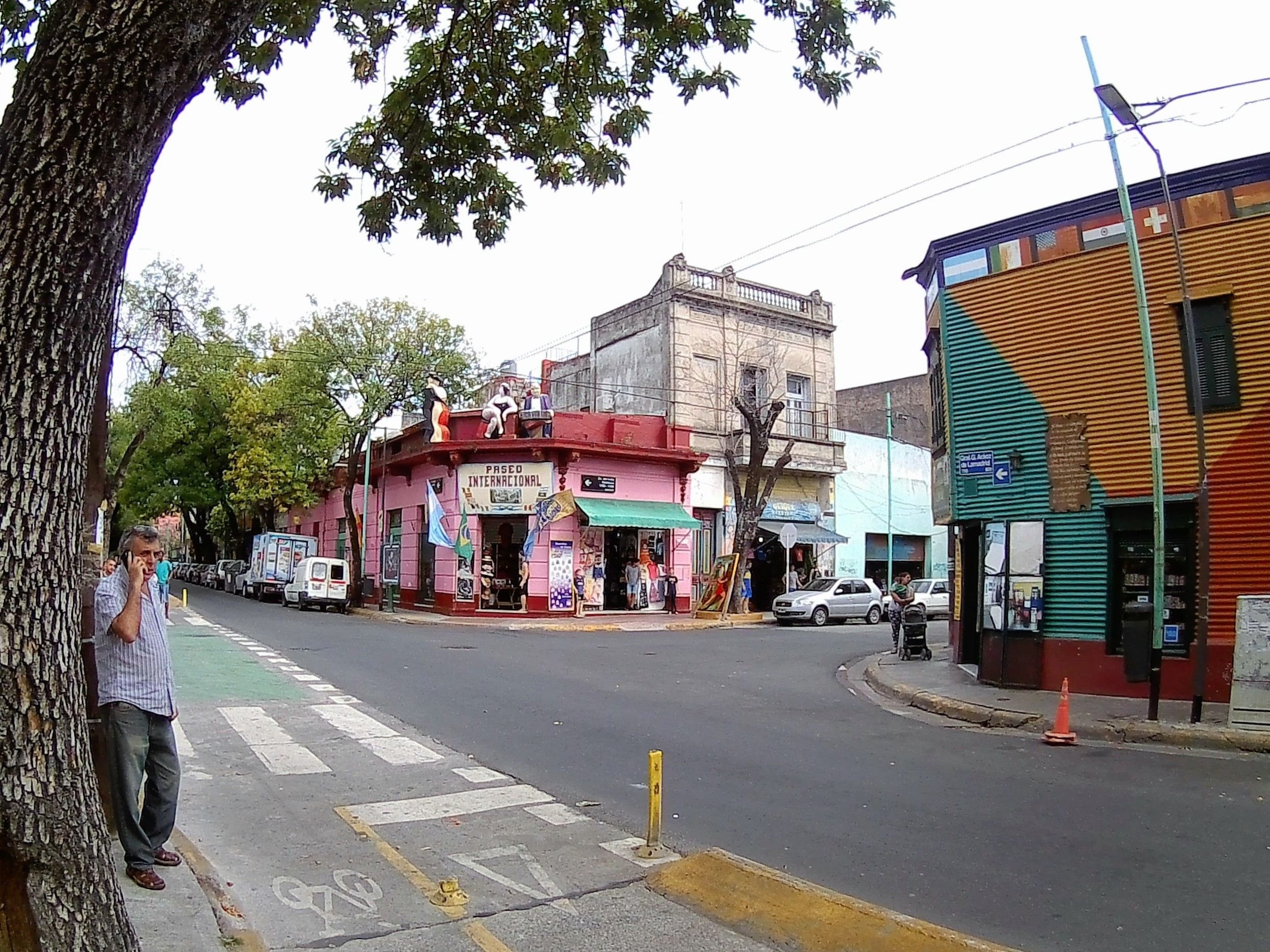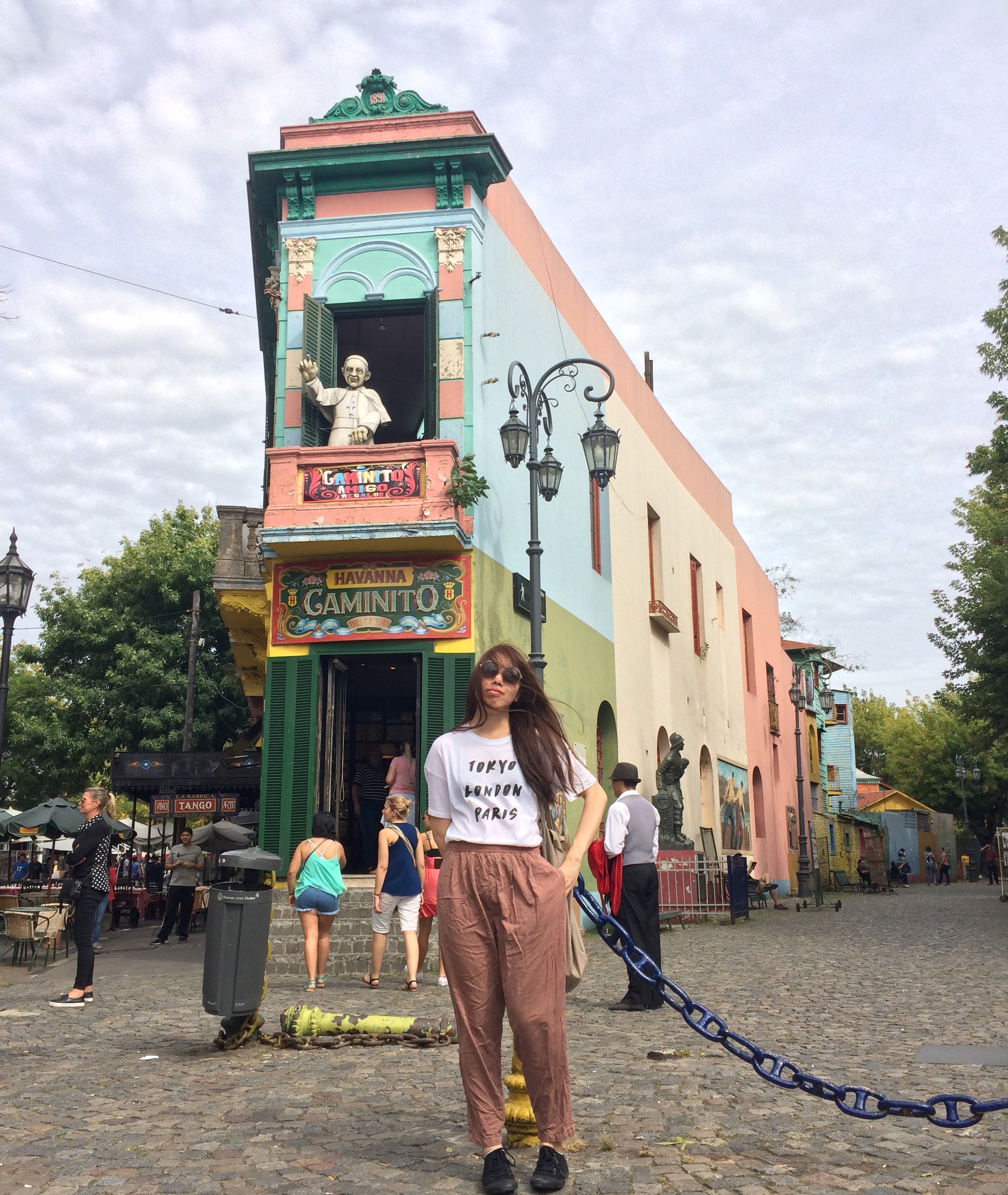 La Boca is an wonderful area full of street arts, however it's not the safest neighbourhood in BsAs, thanks to Polaroid cube, I didn't need to take out my camera or phone to take picture in these small lanes.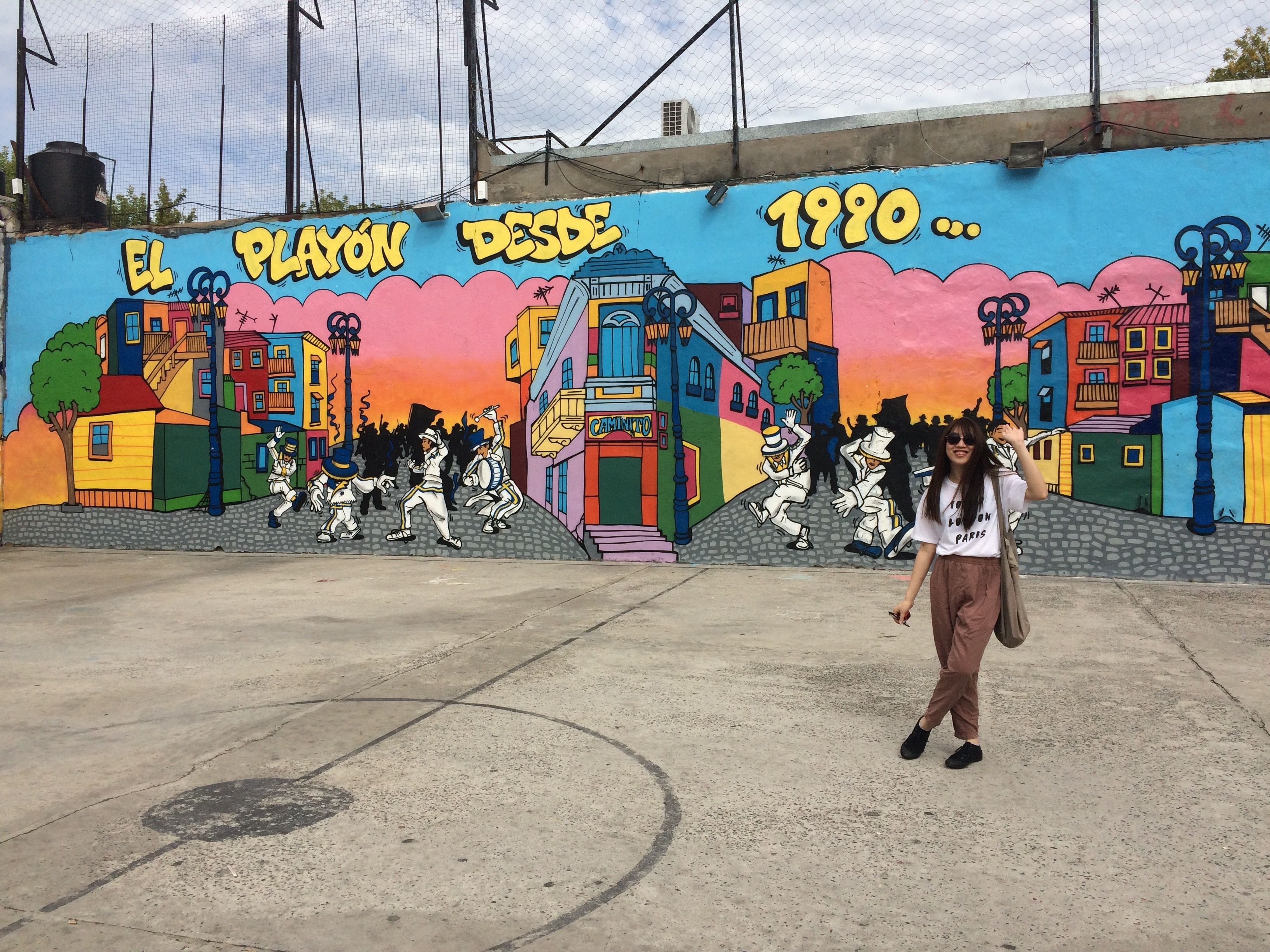 Boca Juniors graffitis can be found all over. The neighborhood is passionate by football, more precisely for Boca Juniors team.