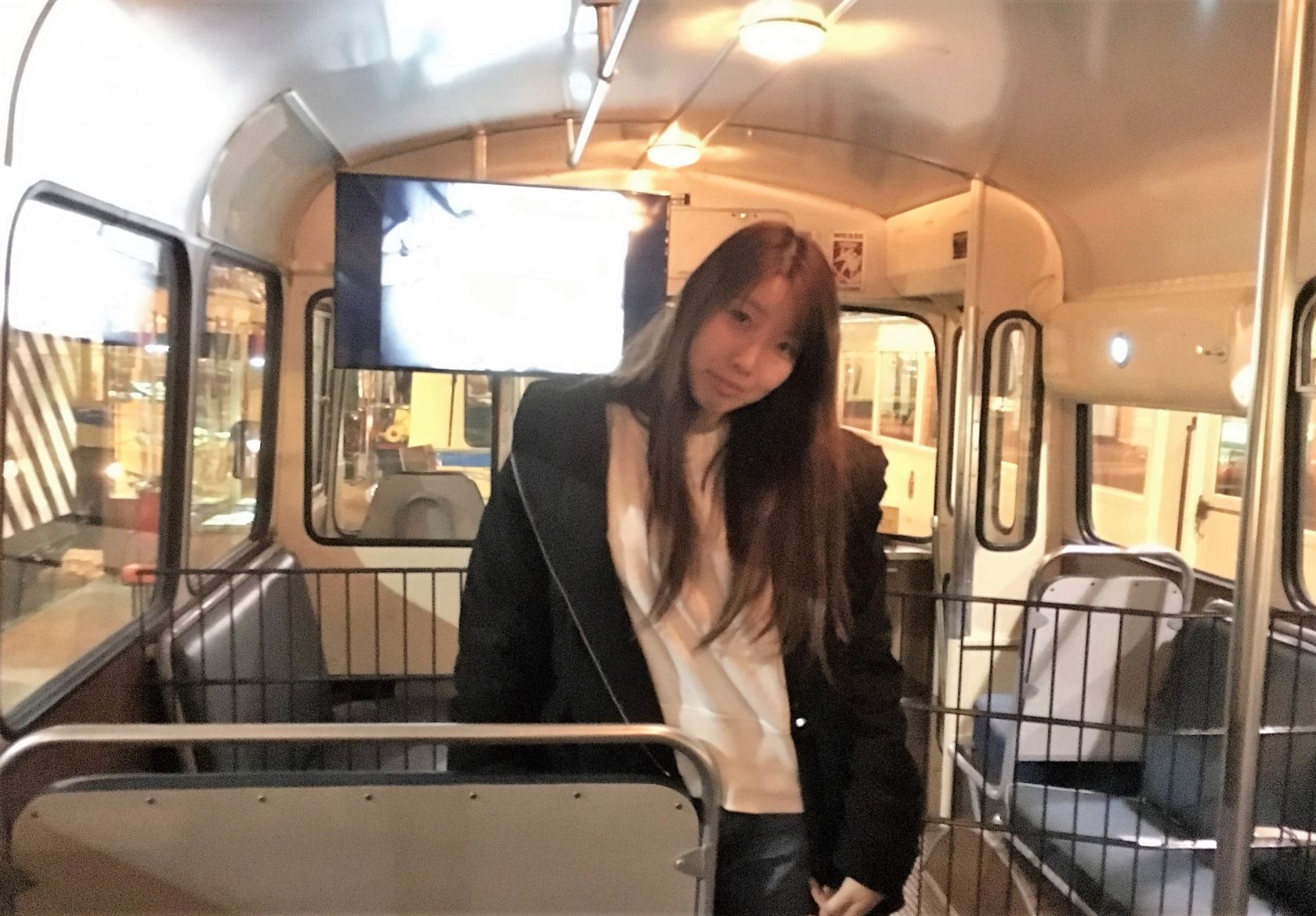 Last month when I was in Lisbon for the SteemFest, I spared some time for a ride on the famous historic tram 28. After realizing how much I loved the best old days, I went on a tour the other day in the tram museum in Brussels, to discover more about the trams in the past days. I like travelling with trams and have done it in many European cities. We don't have that many trams in China nowadays any more like in Europe, which makes me love the trams even more.
Whether you are interested in trams and public transport systems, the tram museum is well worth a visit. It is located in a quite neighborhood in Brussels, surrounded with several parks, yet easily accessible by trams and metros. The museum is filled with very old and not so old trams.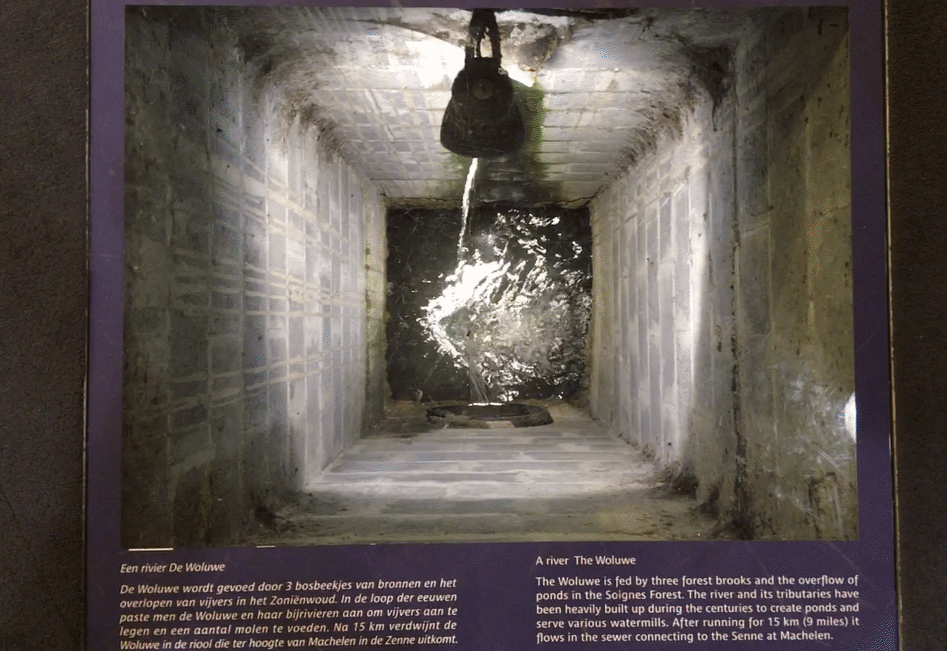 Inside the museum there's a special display on the ground showing the Woluwe River below. In fact, a large part of Brussels city is built above the Woluwe River.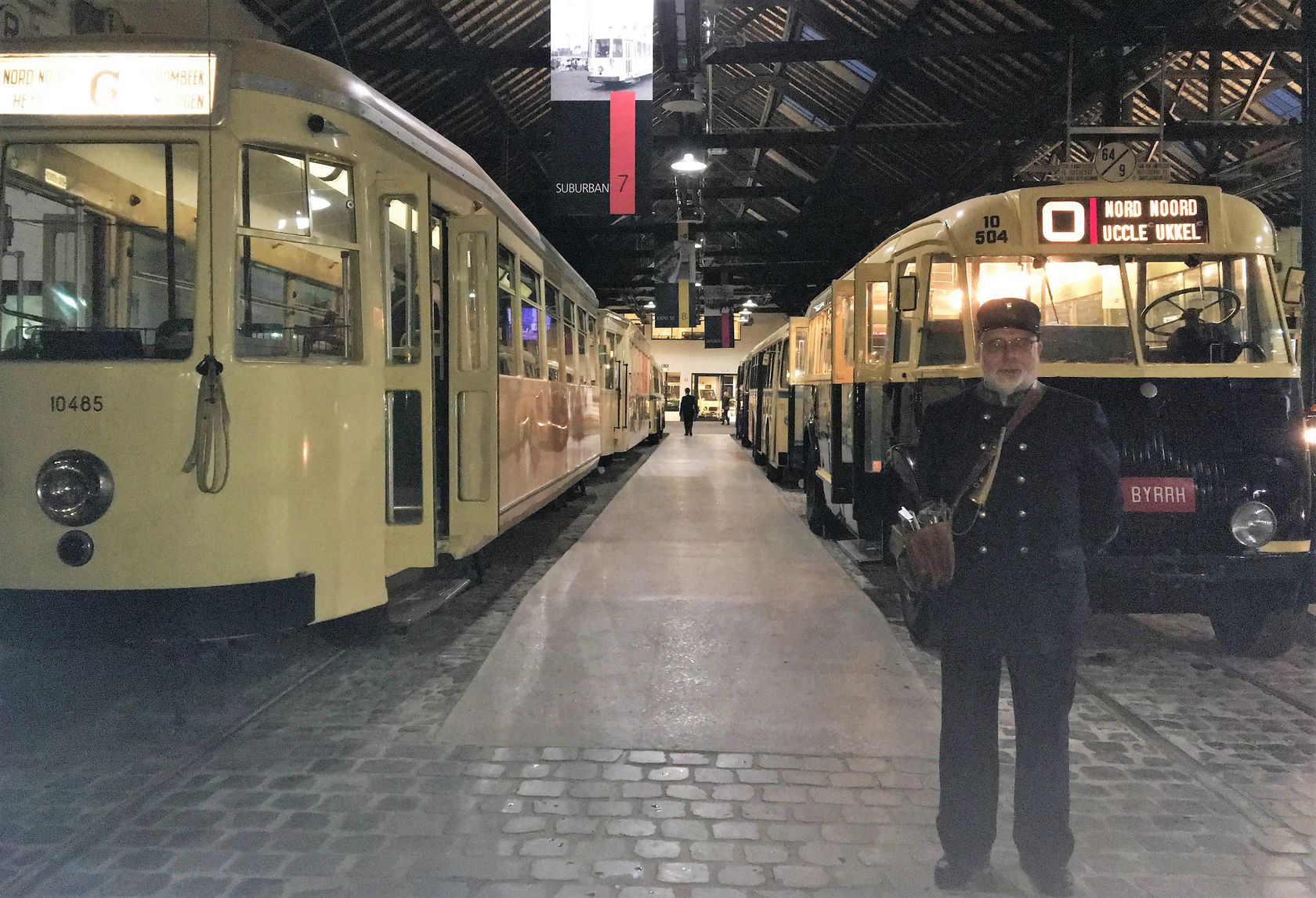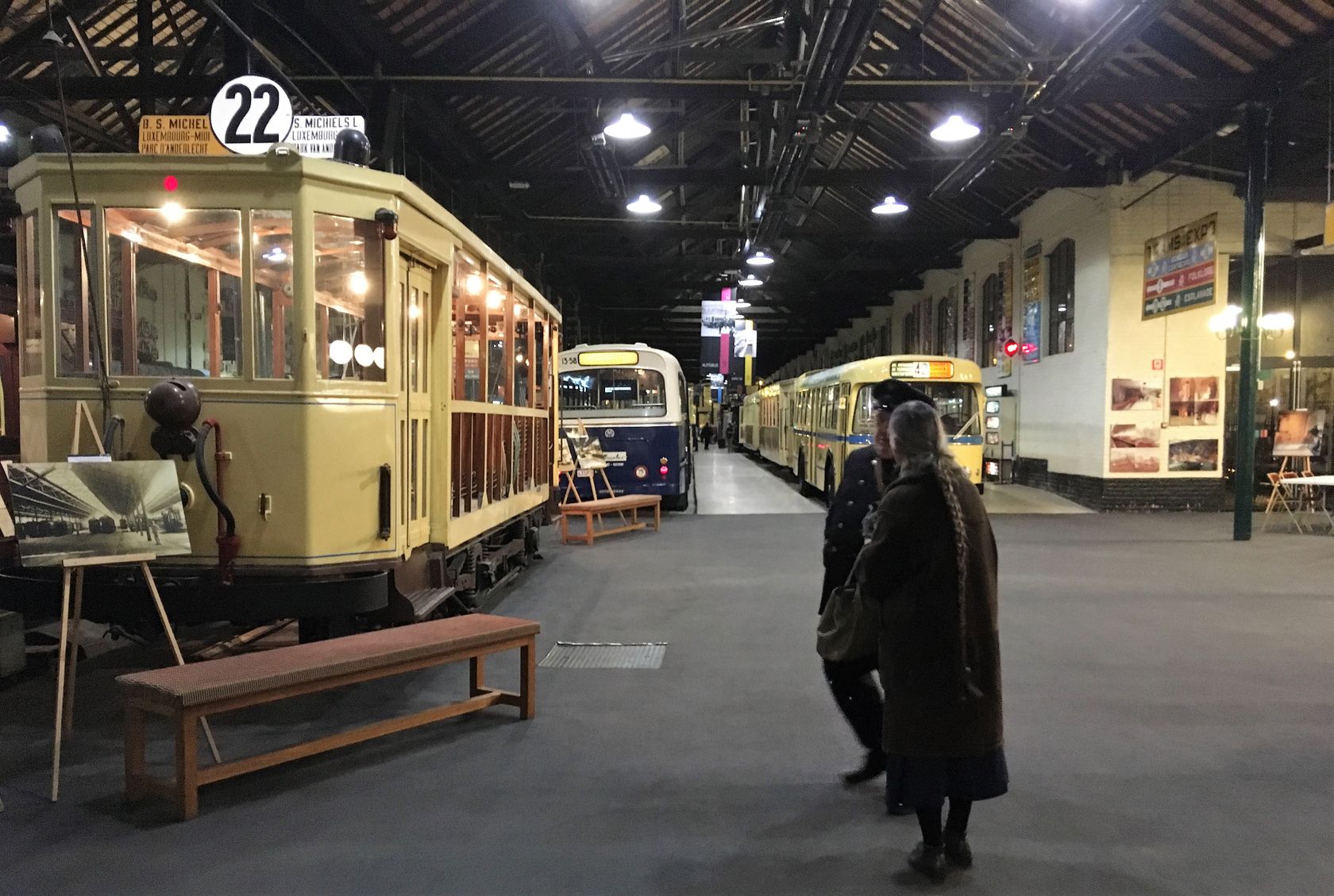 They even have someone acting as ticket men from the old days.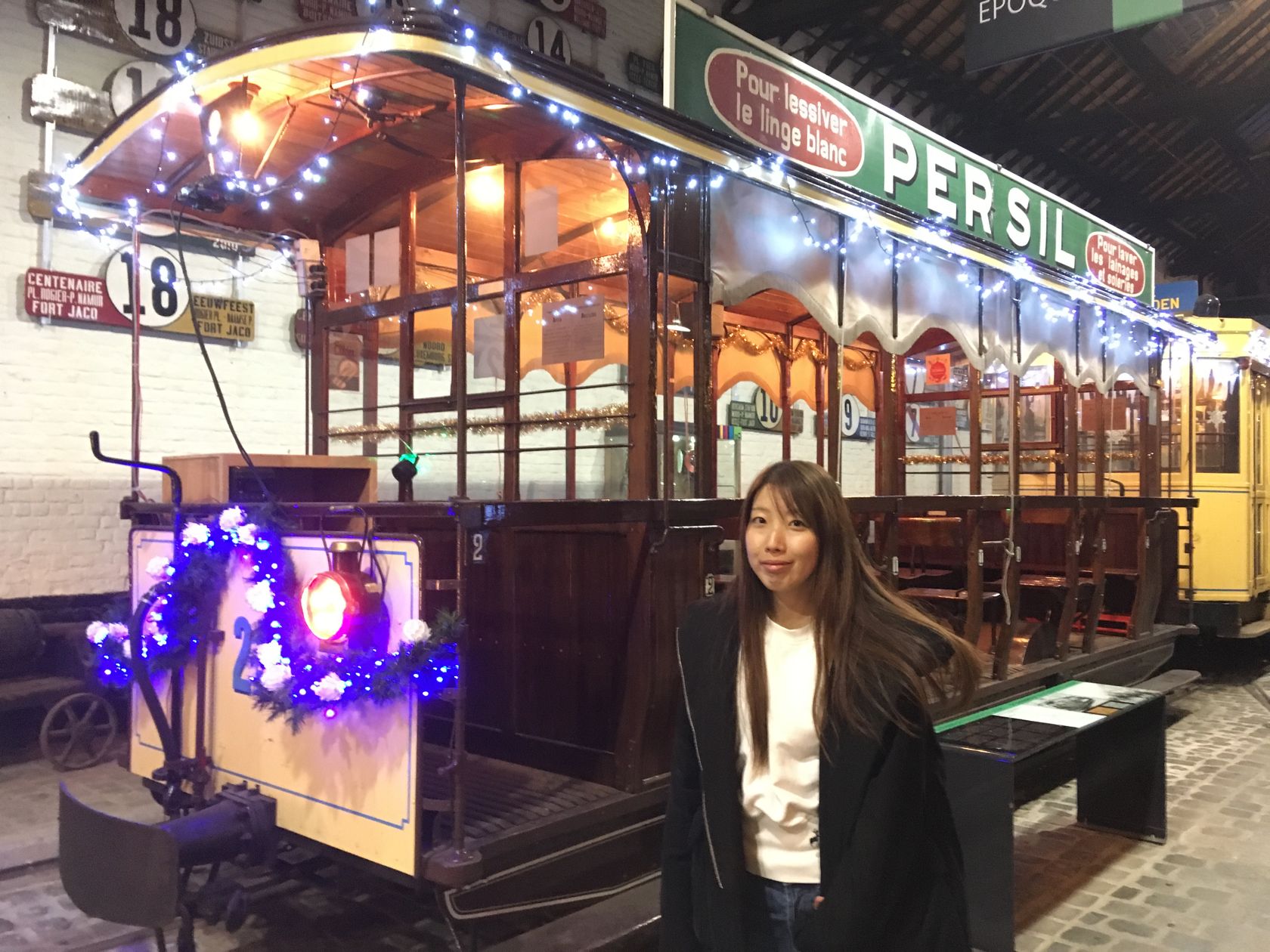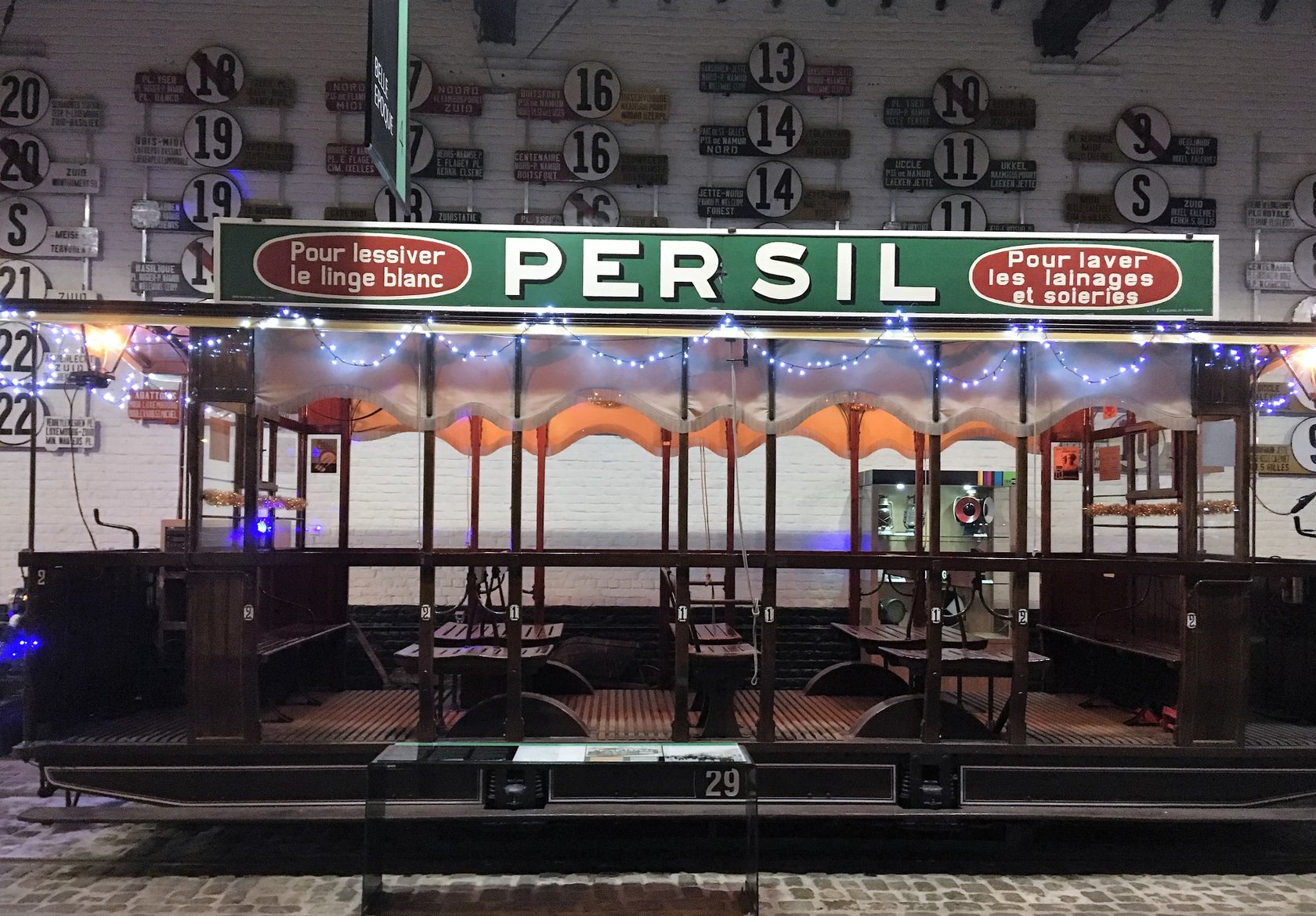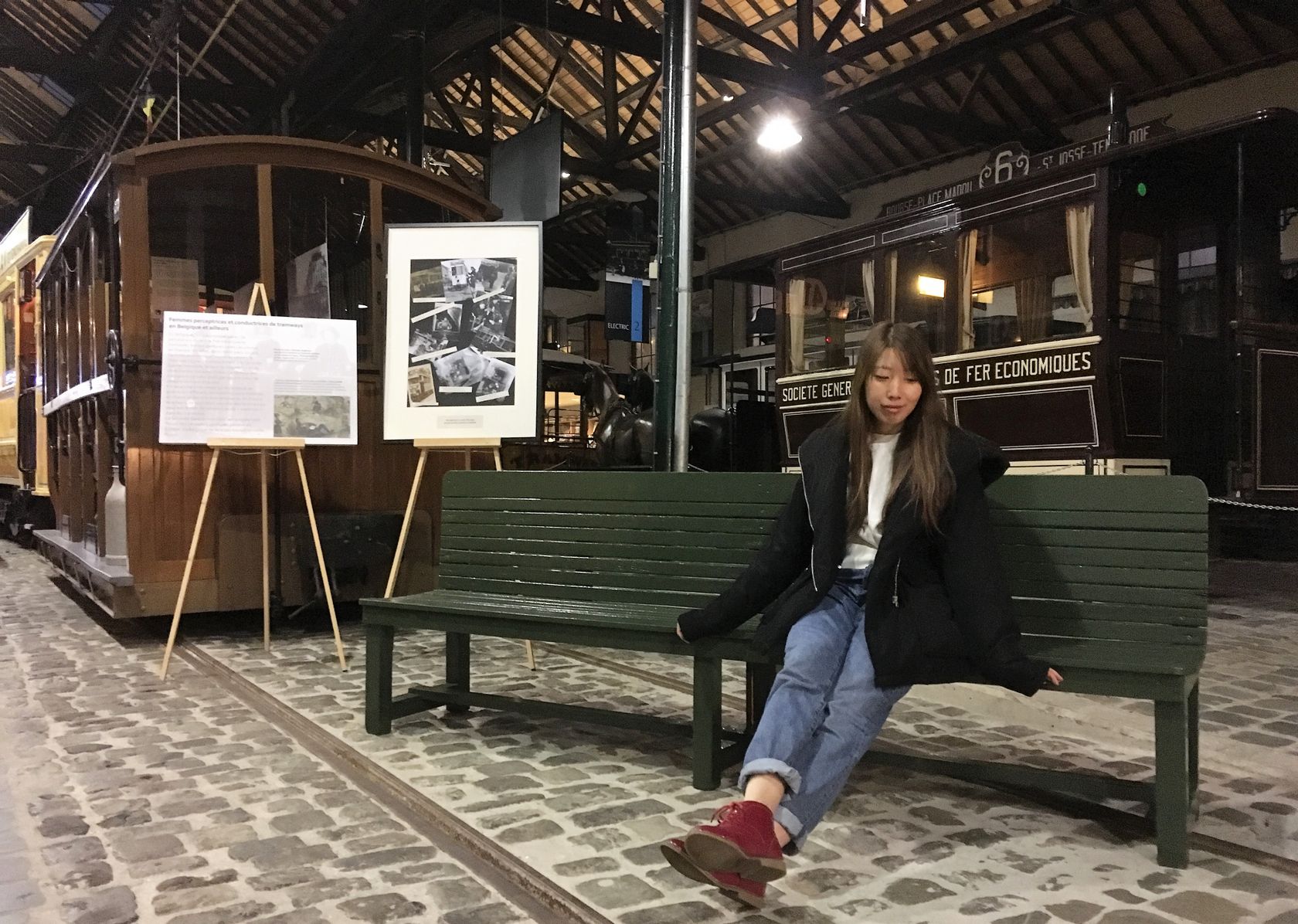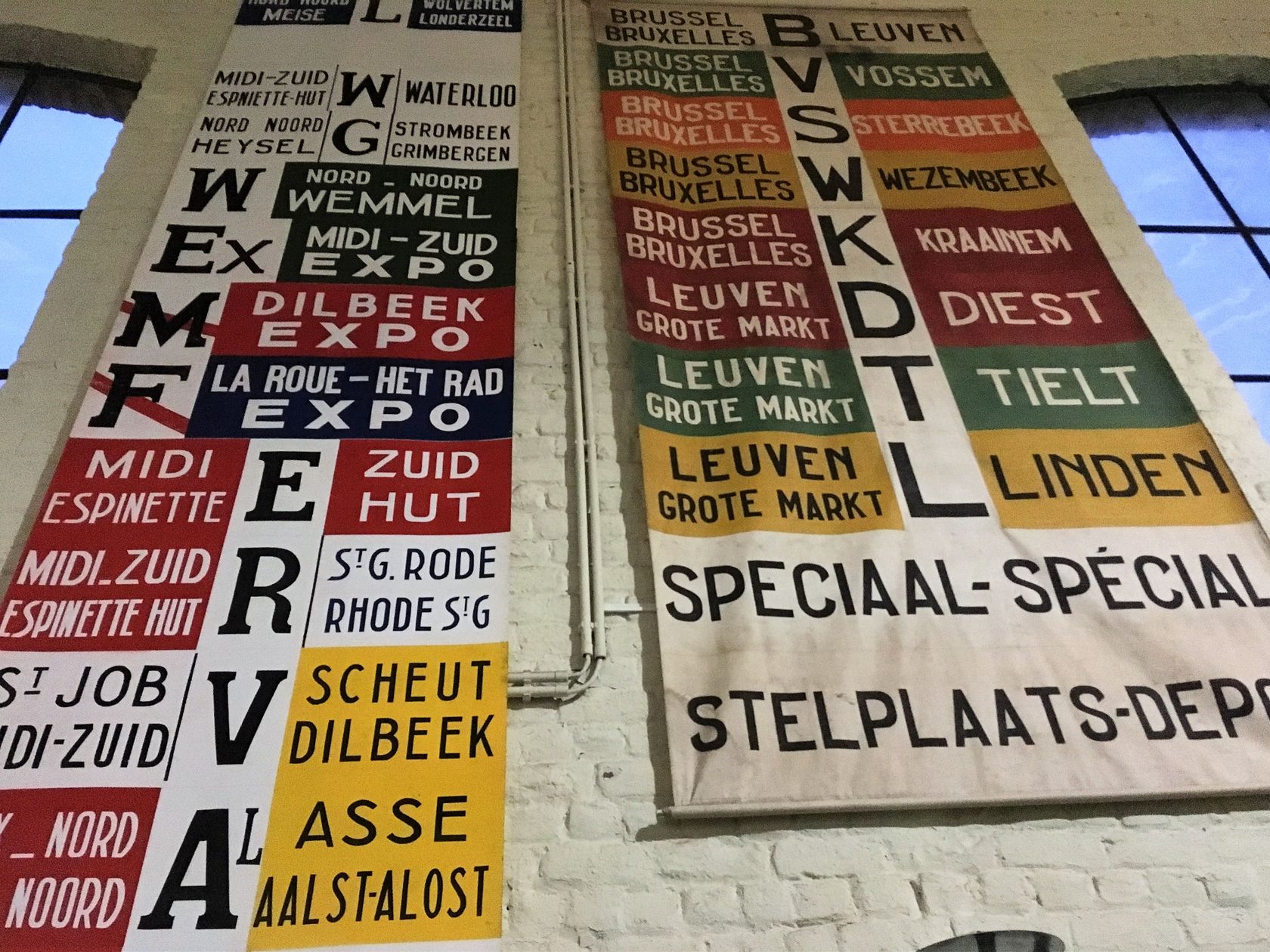 I noticed long times ago, people used to travel much more with trams, not only within Brussels city, but you can also travel to the nearby cities. Now all these intercity routes are replaced with the trains.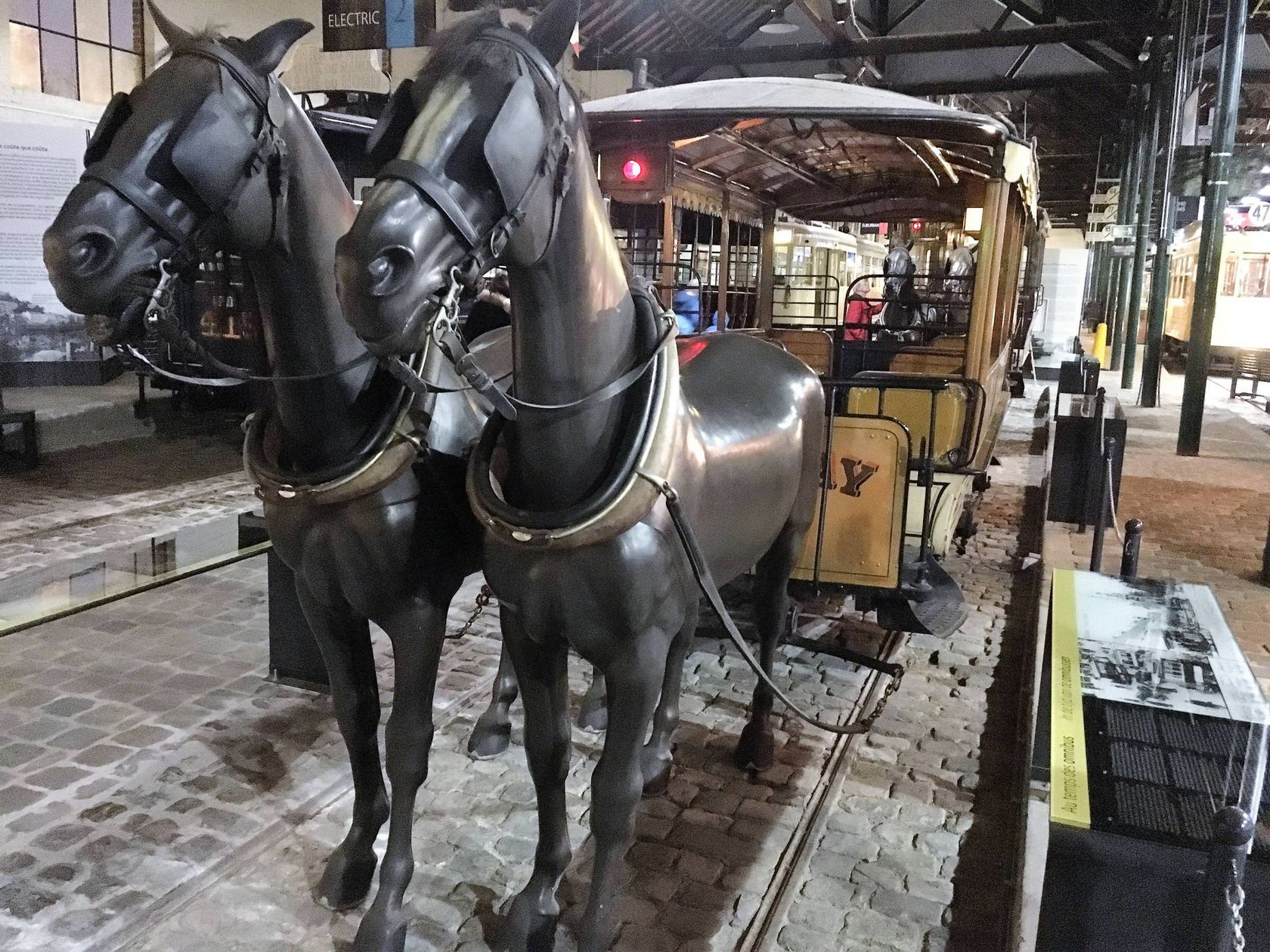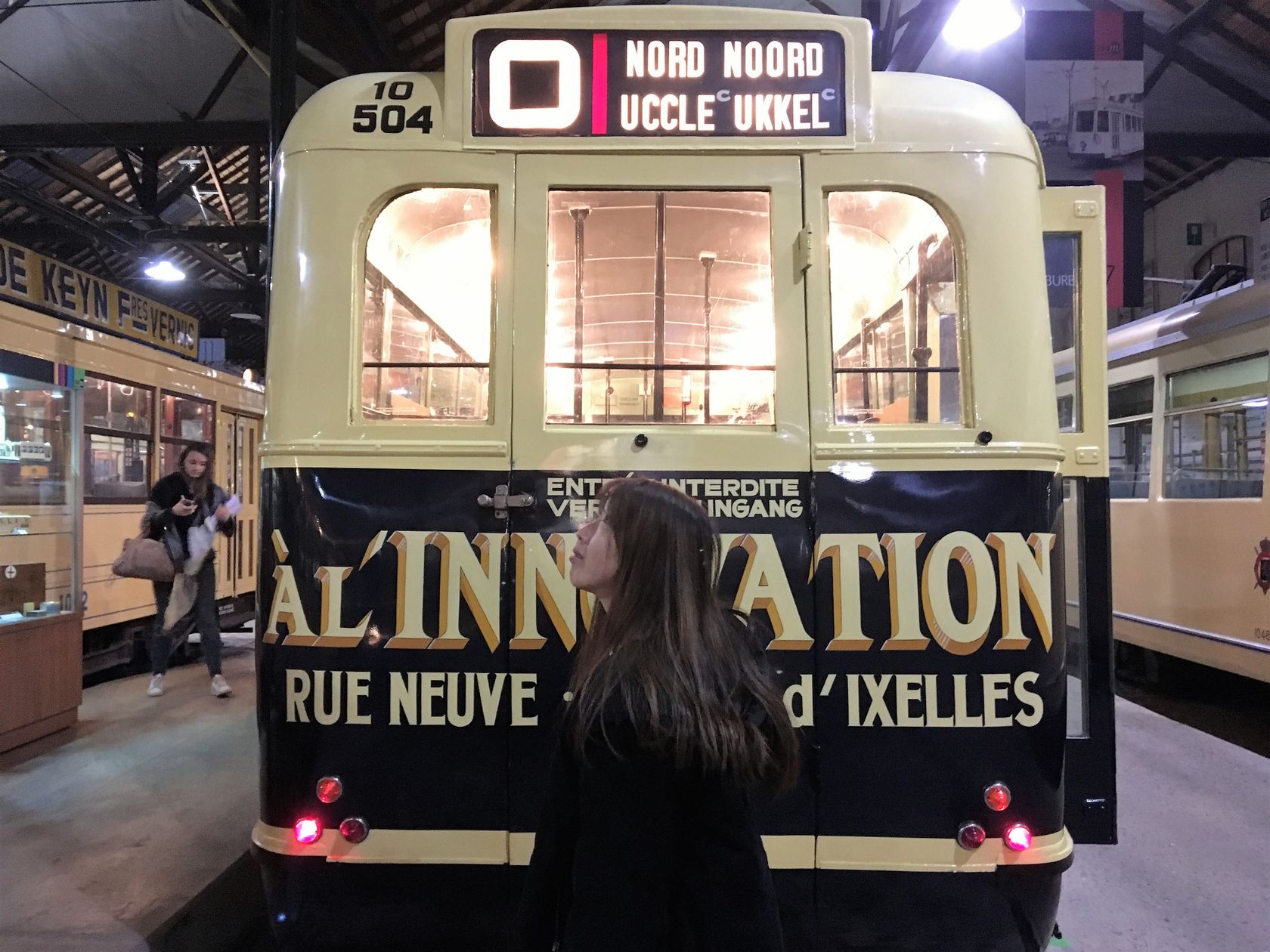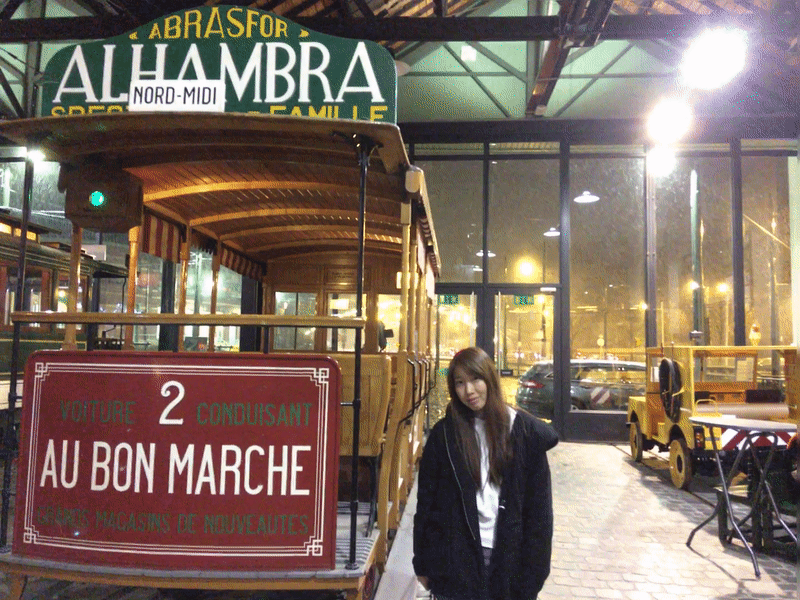 The museum wasn't very big compare to the TrainWorld I visited last time, but you find all different tram examples, from the restored versions of the vintage 19th century horse-drawn ones to the modern ones similar as seen on the streets nowadays. it is cozy to visit on a snowy winter day, if you get tired, can sit down in one of those vintage trams or have a warm drink in the cafe at the corner.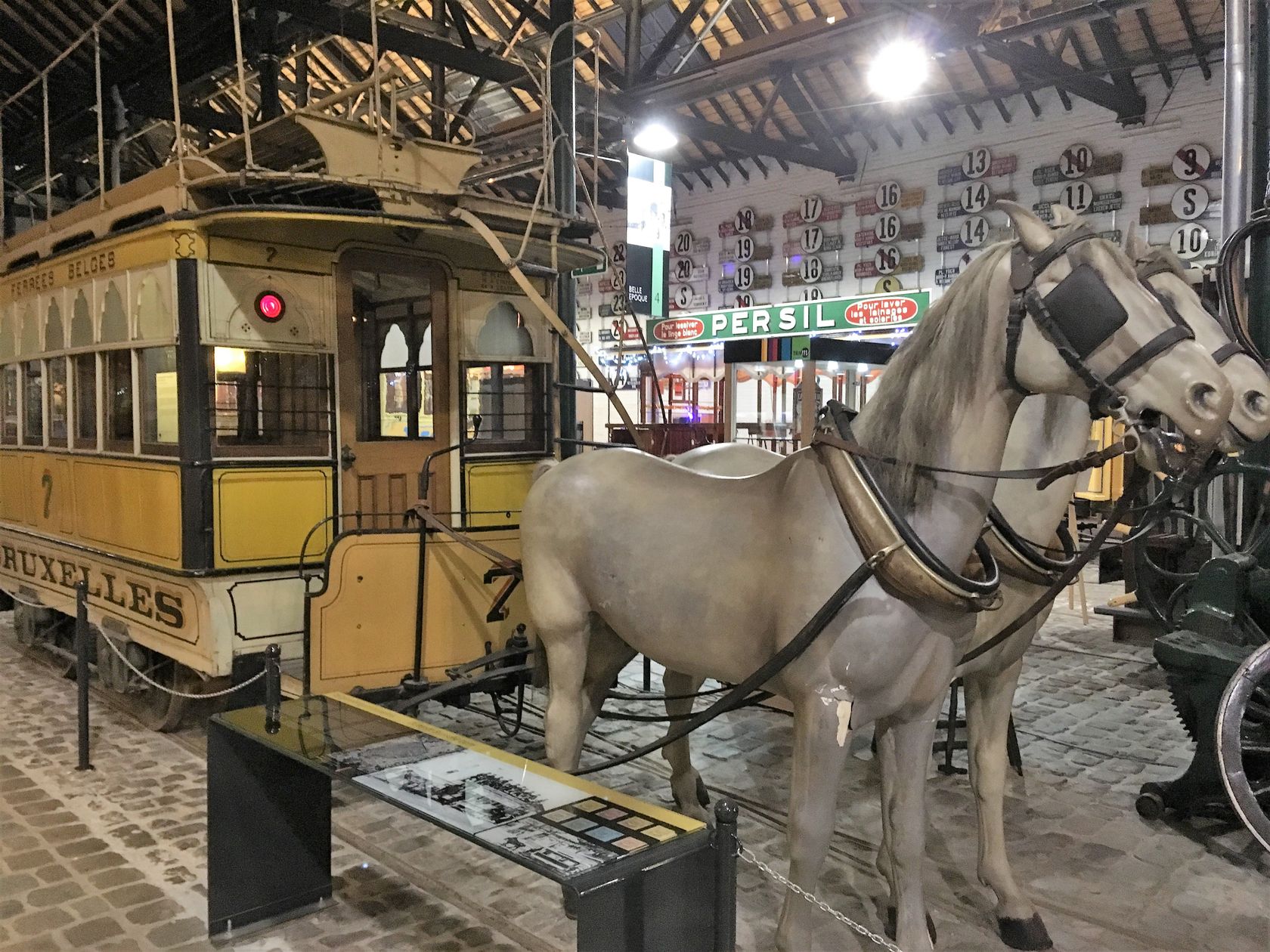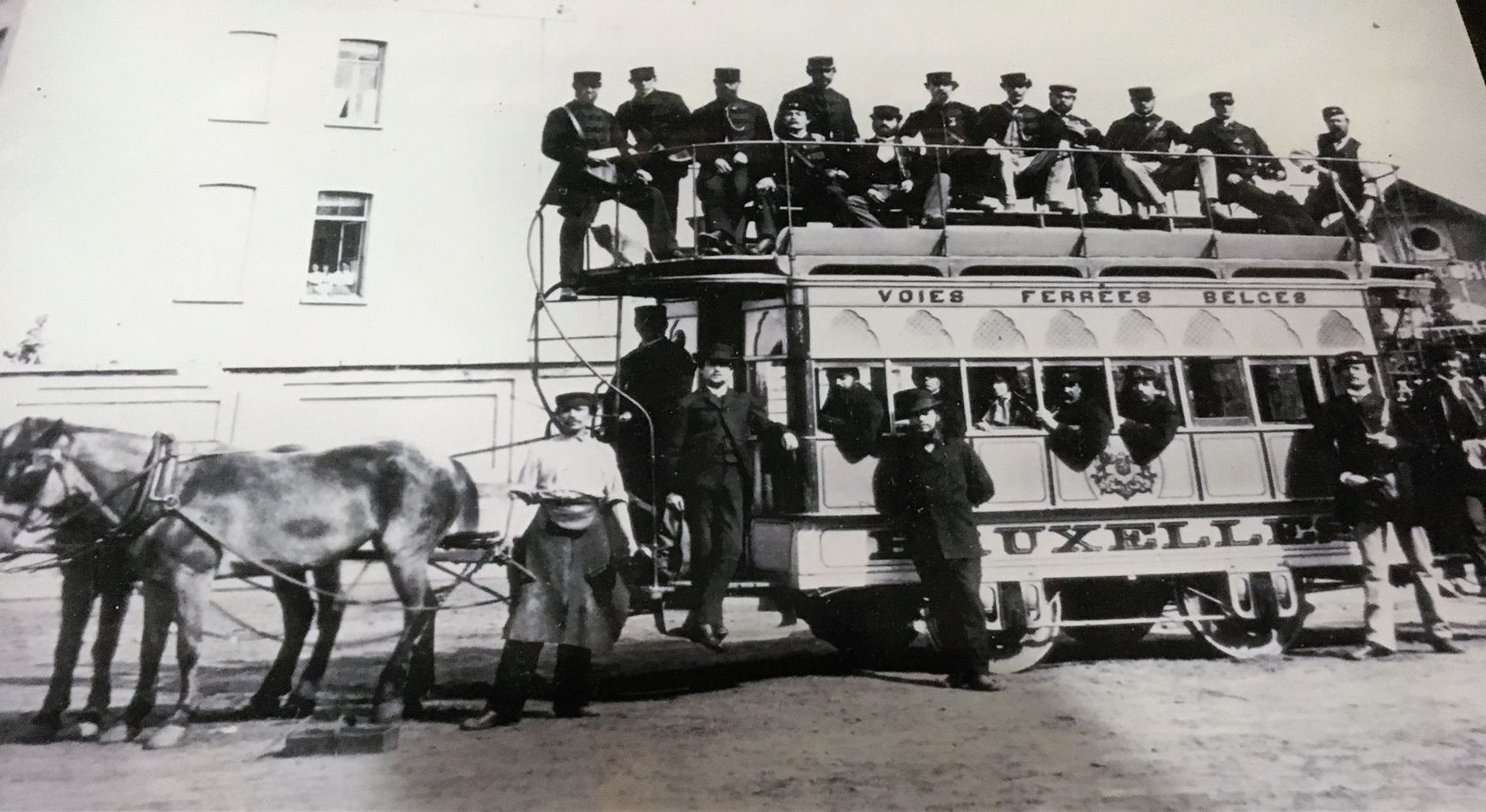 It was surprising to see the first tram used in Belgium, when passengers had to sit on top of the vehicle. It reminds me of the old bus I saw in Colombia, except this old tram was carried by horses (poor horses, had to carry so many people).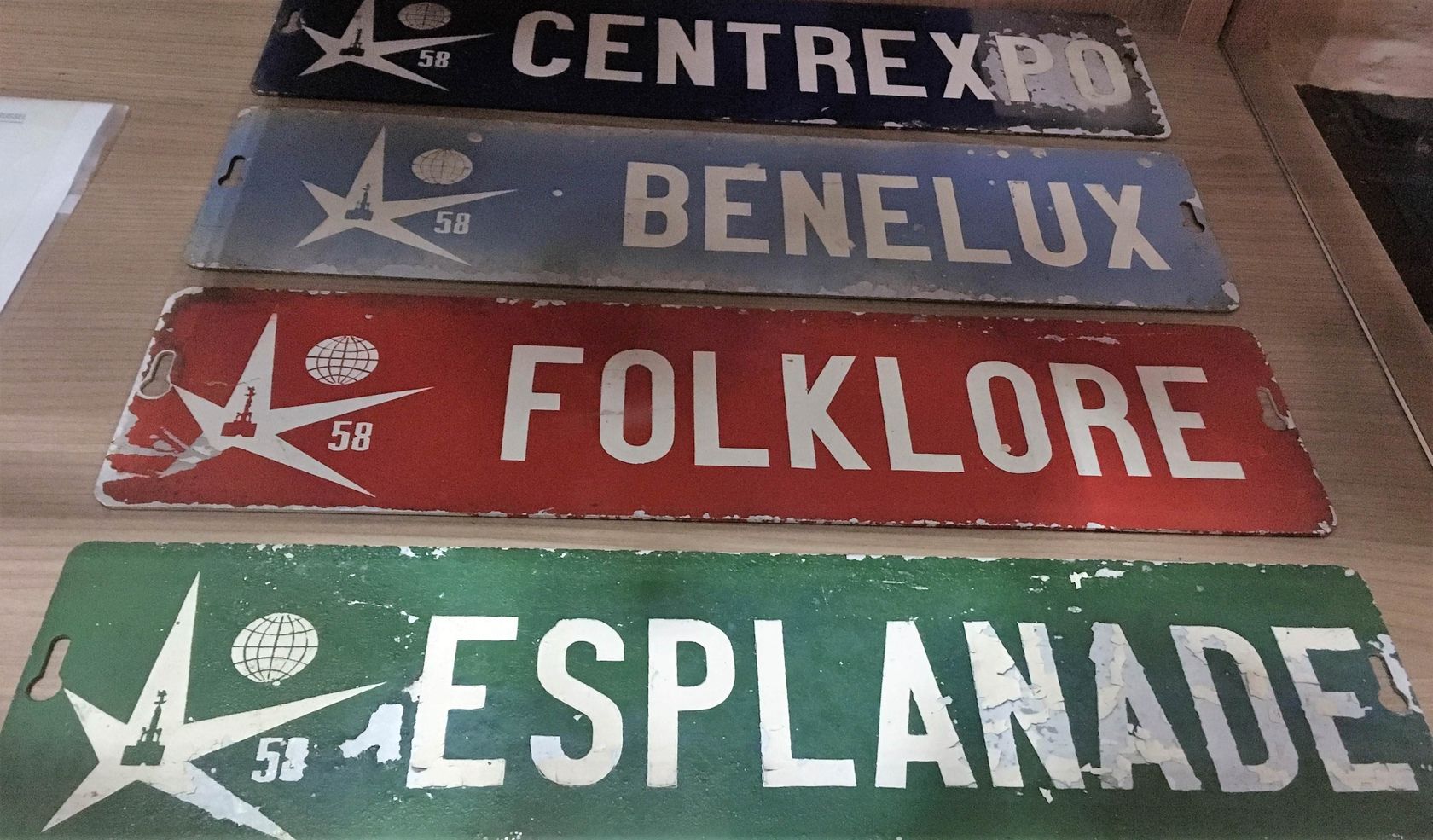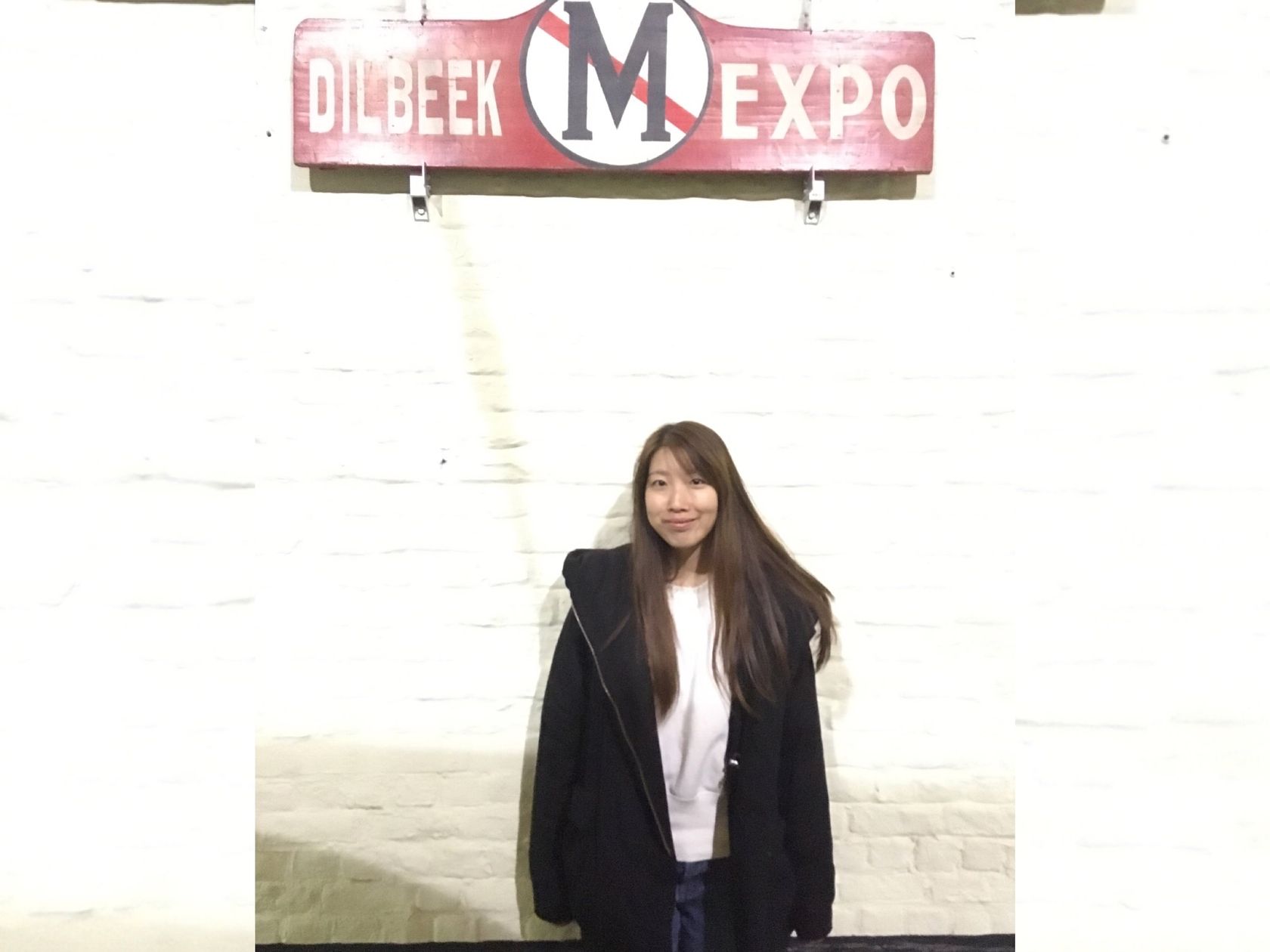 Among the collection of old plates, I found those special for the Brussels 1958 EXPO. The famous landmark Atomium was also built because of the EXPO.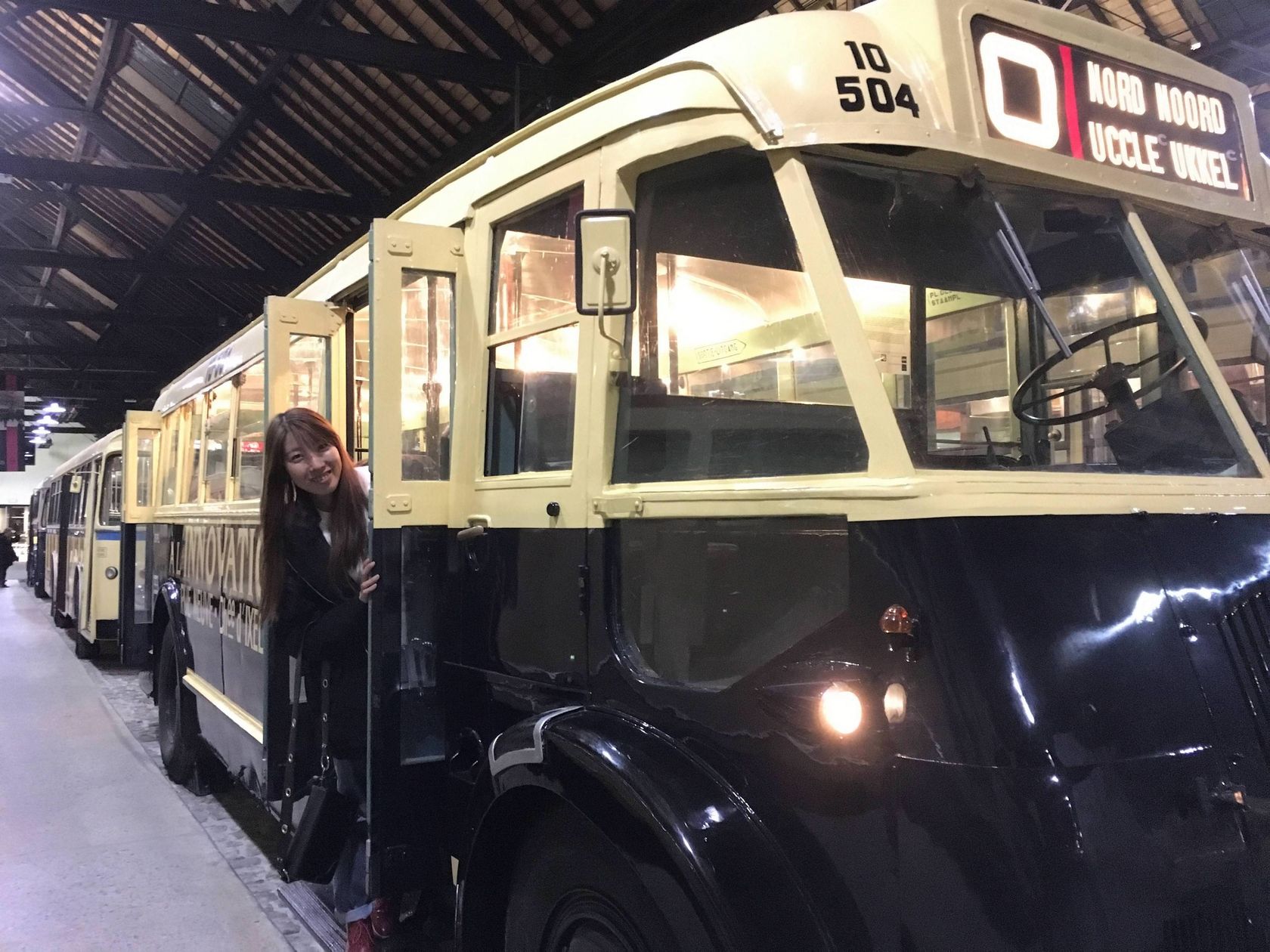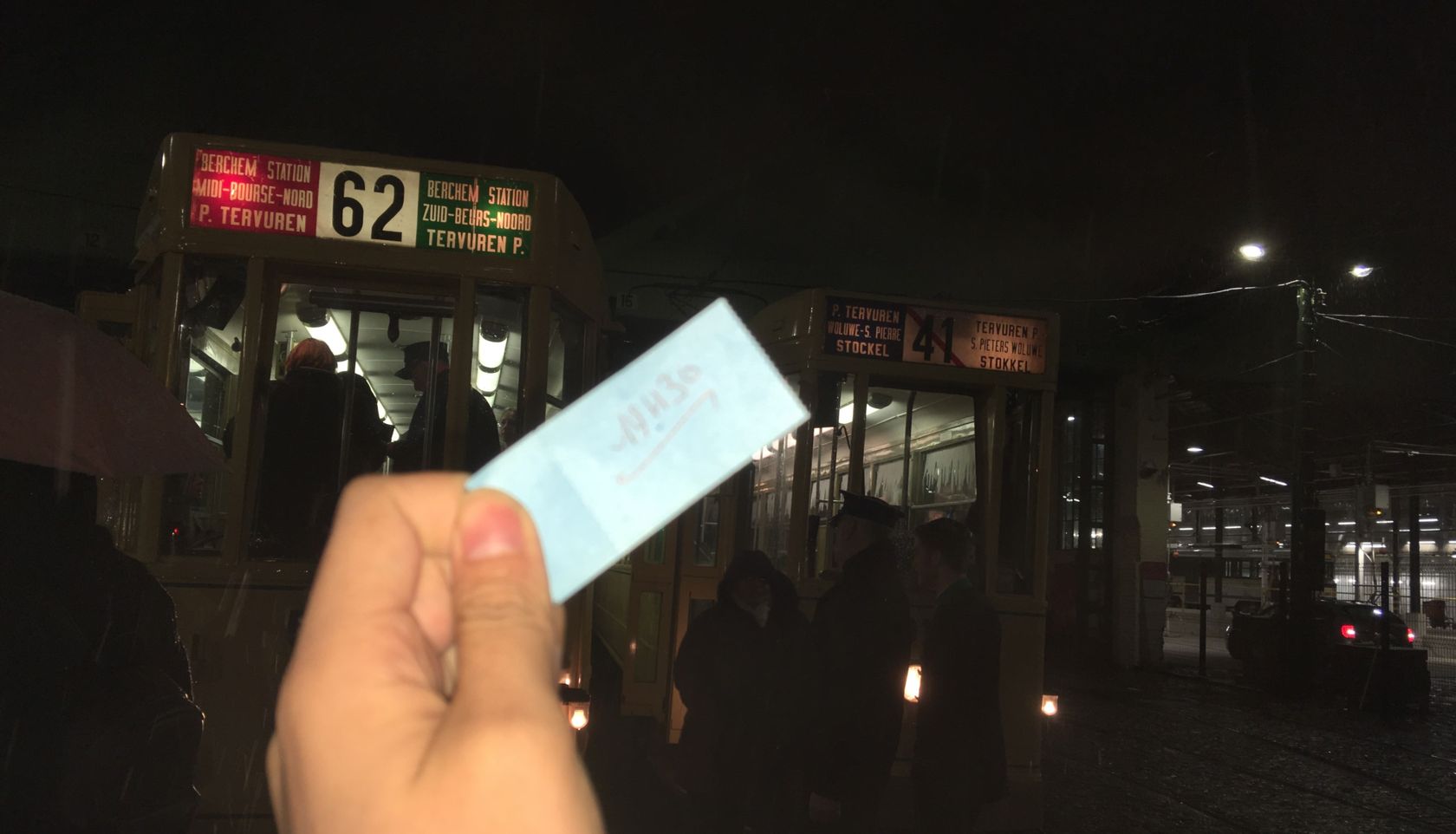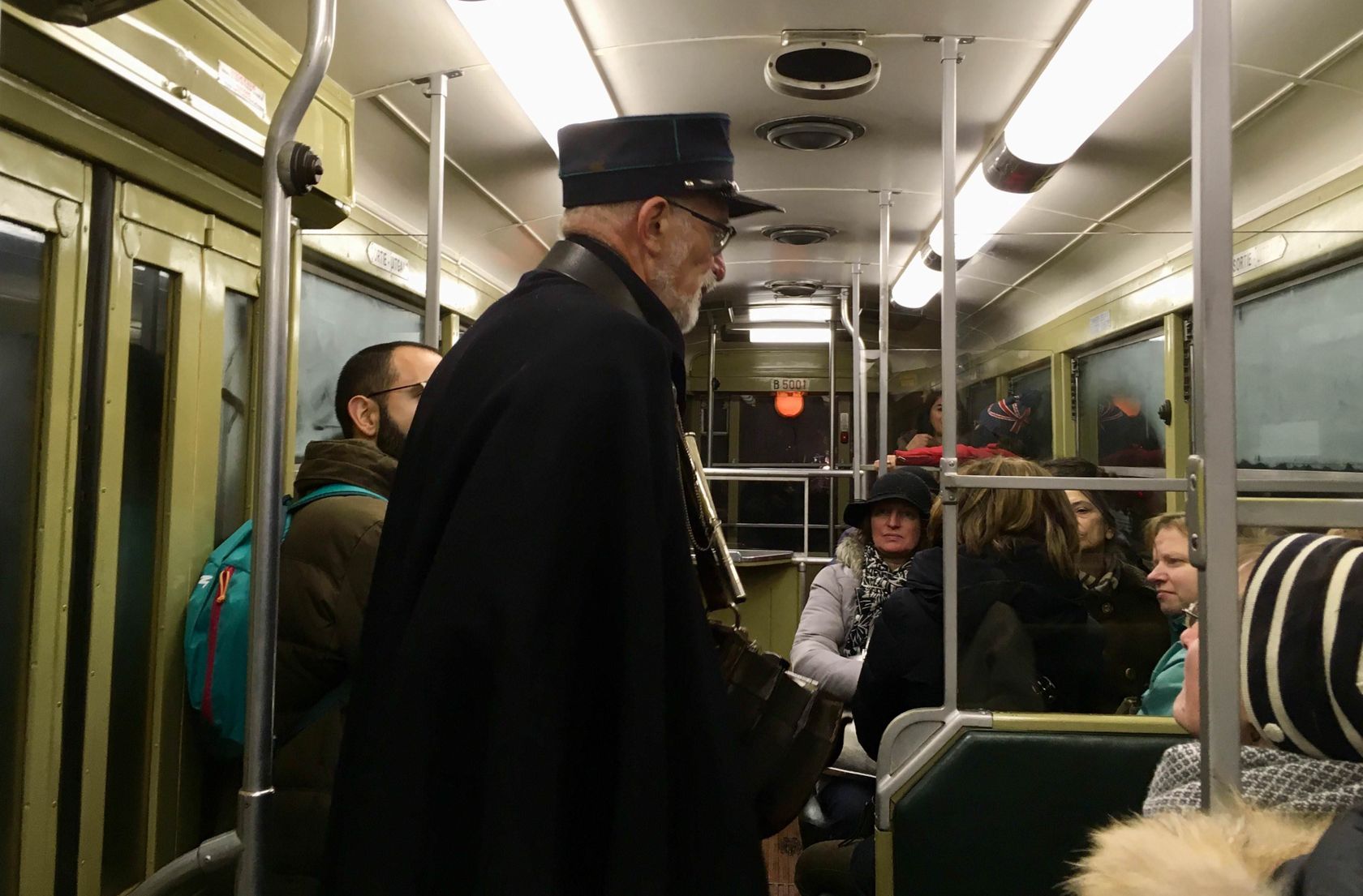 Except for the wonderful collection of old trams, the museum also offers visitors to experience a ride to the forest near Tervuren, with the old 62 tram. Having taken trams in Brussels for a year to my French school, I felt the "traditional" tram was pretty much similar to the ones I take from Louise to Legrand. I guess it would be better to do the tour during the day, then you can see how Brussels is surrounded with forest.
One great thing with this free tram experience was that you can enjoy some Belgian beer on the tram. Go for it if you like beers because you aren't allowed to drink on a regular tram in town.

最近比利时真是很冷了,大概0度,昨天还下雪了,想出门也必须找暖和一点的地方去,于是我就去了一直想去看看的电车博物馆。比利时一直算个欧洲交通枢纽,交通很发达,又是火车世界又是电车博物馆的!
这里位于布鲁塞尔市郊一个宁静美丽的公园和使馆区,但是布鲁塞尔不大,从中心过来也很方便,搭电车或者地铁过来,4,5站也就到了。我一直喜欢欧洲的电车,在很多欧洲尤其东欧城市都保留着很多电车,最经典的莫过于里斯本的28号电车了,上个月去里斯本的时候我还坐了一下呢。好像古旧的东西总是毕竟吸引人一些,在电车博物馆保留着很多久远的电车,甚至还重现了最初用马拖着的双层电车,好可怜的马啊,需要同时拖动那么多人。
在这里我还学了一些历史,原来以前电车的应用广泛多了,虽然现在布鲁塞尔的电车还是四通八达,但是只限于城市交通了。我看以前的列车牌,居然还有到我现在住的城市鲁汶或者去滑铁卢的车。现在这些路线都被火车代替了。1958年在比利时举办了世博会,我发现了很多专门为世博会准备的牌子,现在在布鲁塞尔看到路标之一原子球也是为了那次的世博会而建的呢!
电车博物馆虽然不算很大,但是气氛不错,有很多小朋友来玩,还可以跟打扮成旧时售票员的叔叔聊天。在这样的雪天过来逛逛不错,如果怕冷可以在角落的咖啡厅喝点热的。
除了可以观赏各种各样的老电车之外,每小时博物馆还安排了体验坐老电车穿过森林去Tervuren小城,我坐的时候天差不多黑了,就看到漫天飘雪了,如果白天去玩应该会更有意思。其实这趟电车之旅的特别之处在于车上有个酒吧,可以尝尝比利时的啤酒,如果你喜欢啤酒,不要错过了,因为正常的电车上可是不许喝酒的(当然了)!