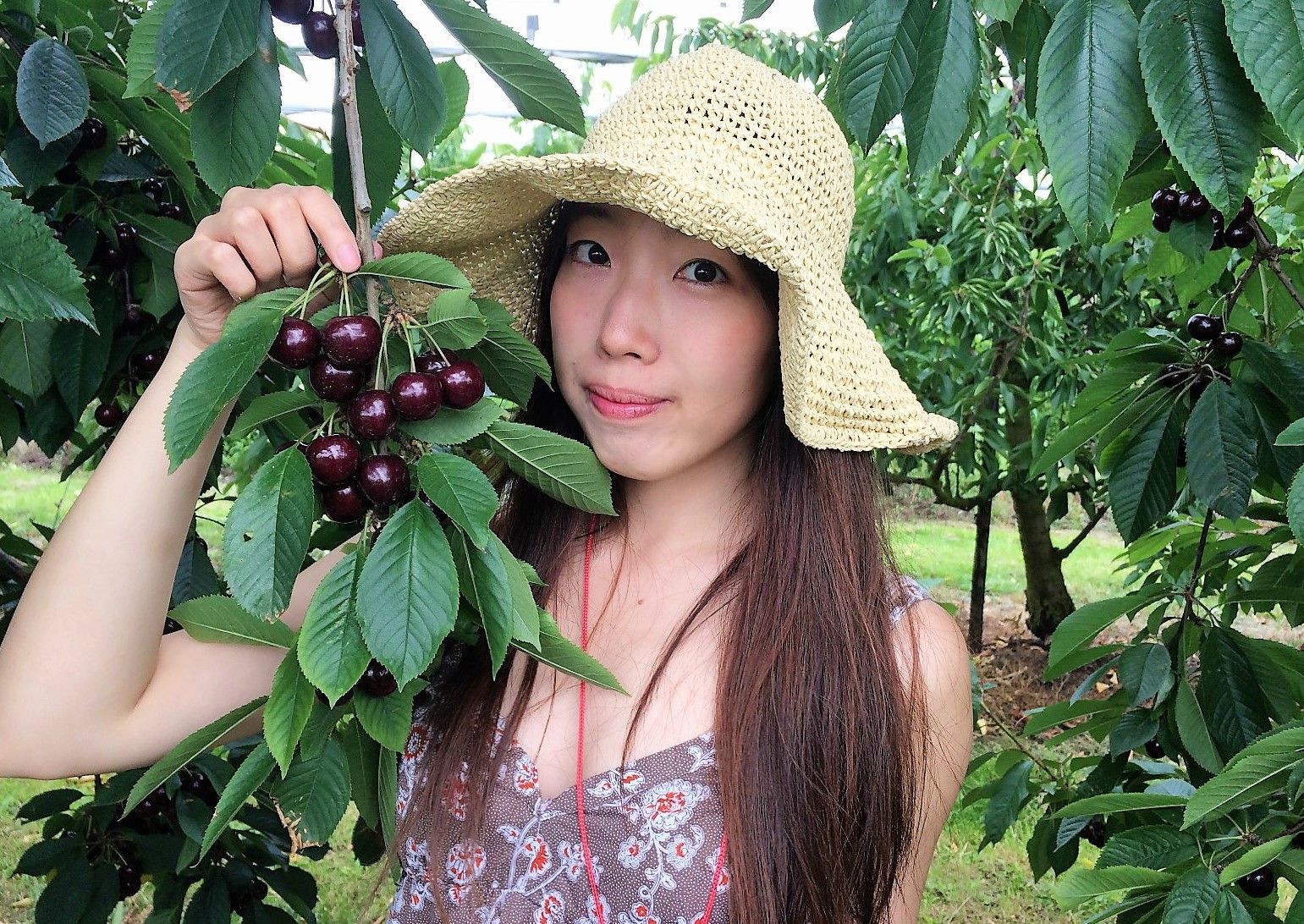 Do you also love cherries? Now it's the right season! I just went to a cherry farm in Limburg province in Belgium to pick up cherries. I wanted to do it for long, even since I moved to Belgium.
I was so lazy that I kept postponing it. Yesterday I finally made up my mind to go there. Limburg is an important agricultural province in Belgium and cherries is an important product of Limburgian fruit growing business. Every year the cherry farms attract many tourists from both domestic and international.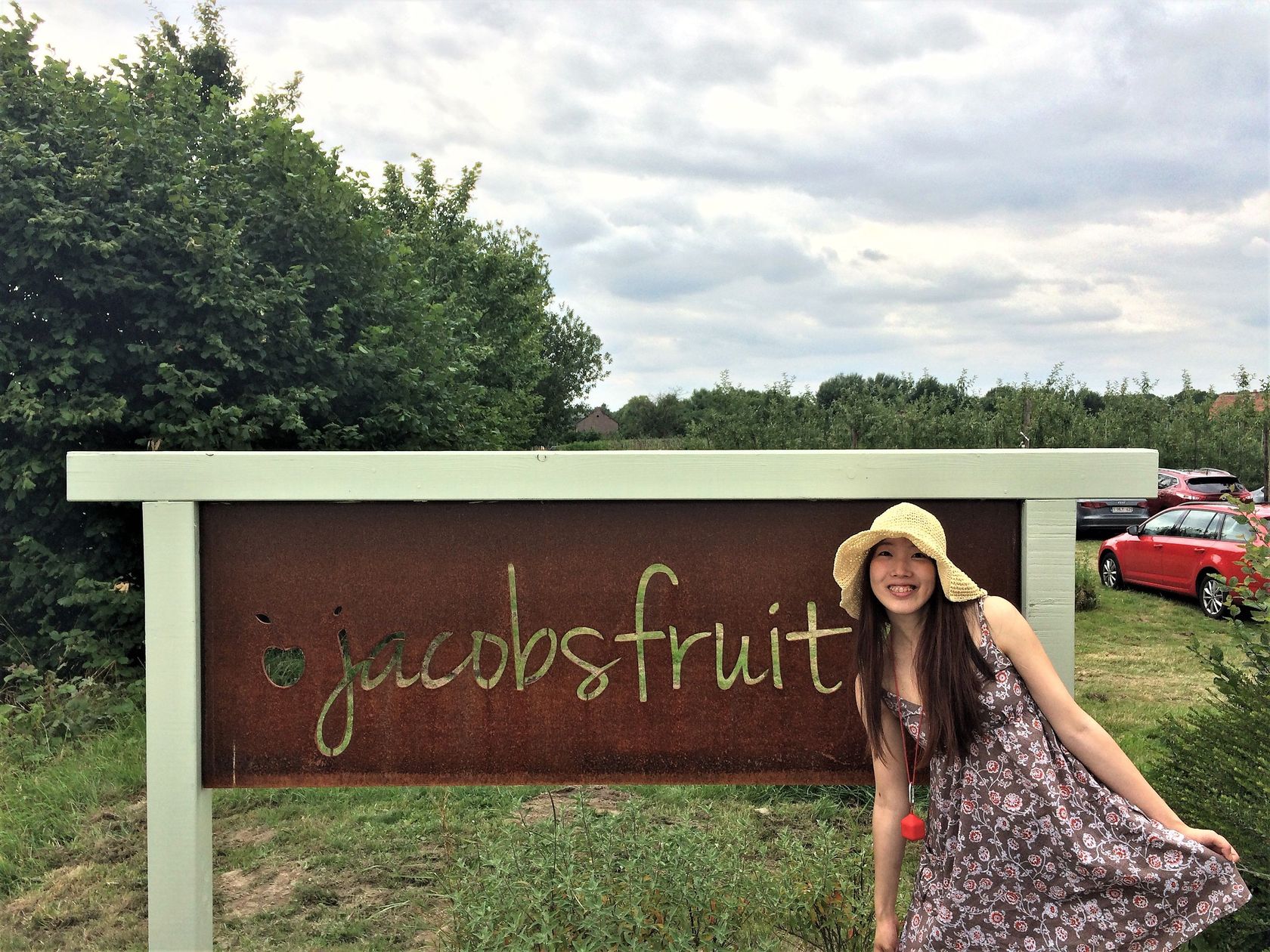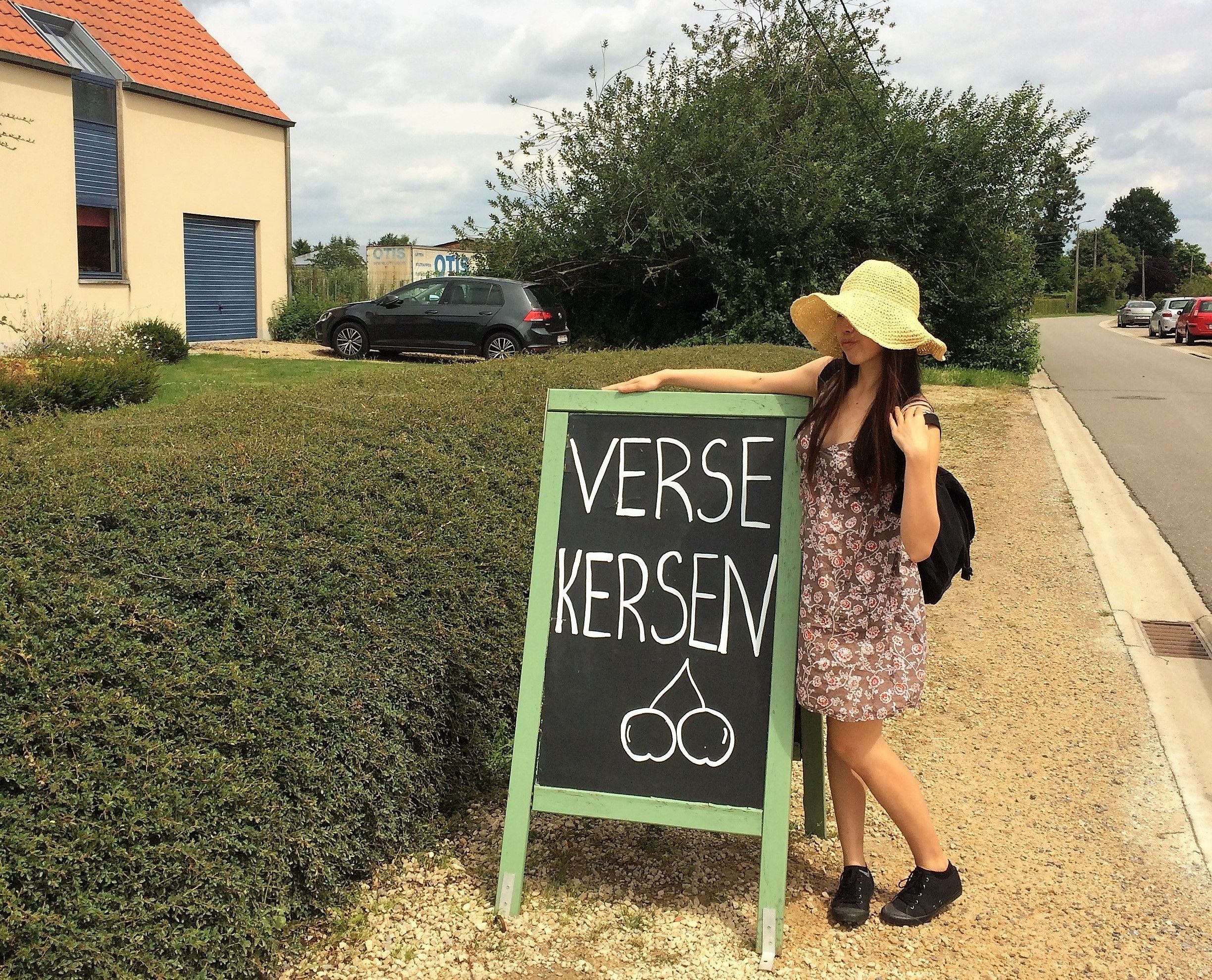 After a 40-min train 20-min waiting and a 30-min bus, I finally arrived in the cherry farm, I always enjoyed coming to Limburg even if it's not that close. It's not so well known by tourists but It has more nature, green space and some nice architectures as well. Long time ago, I posted the transparent church in Limburg, not so far away from this cherry farm.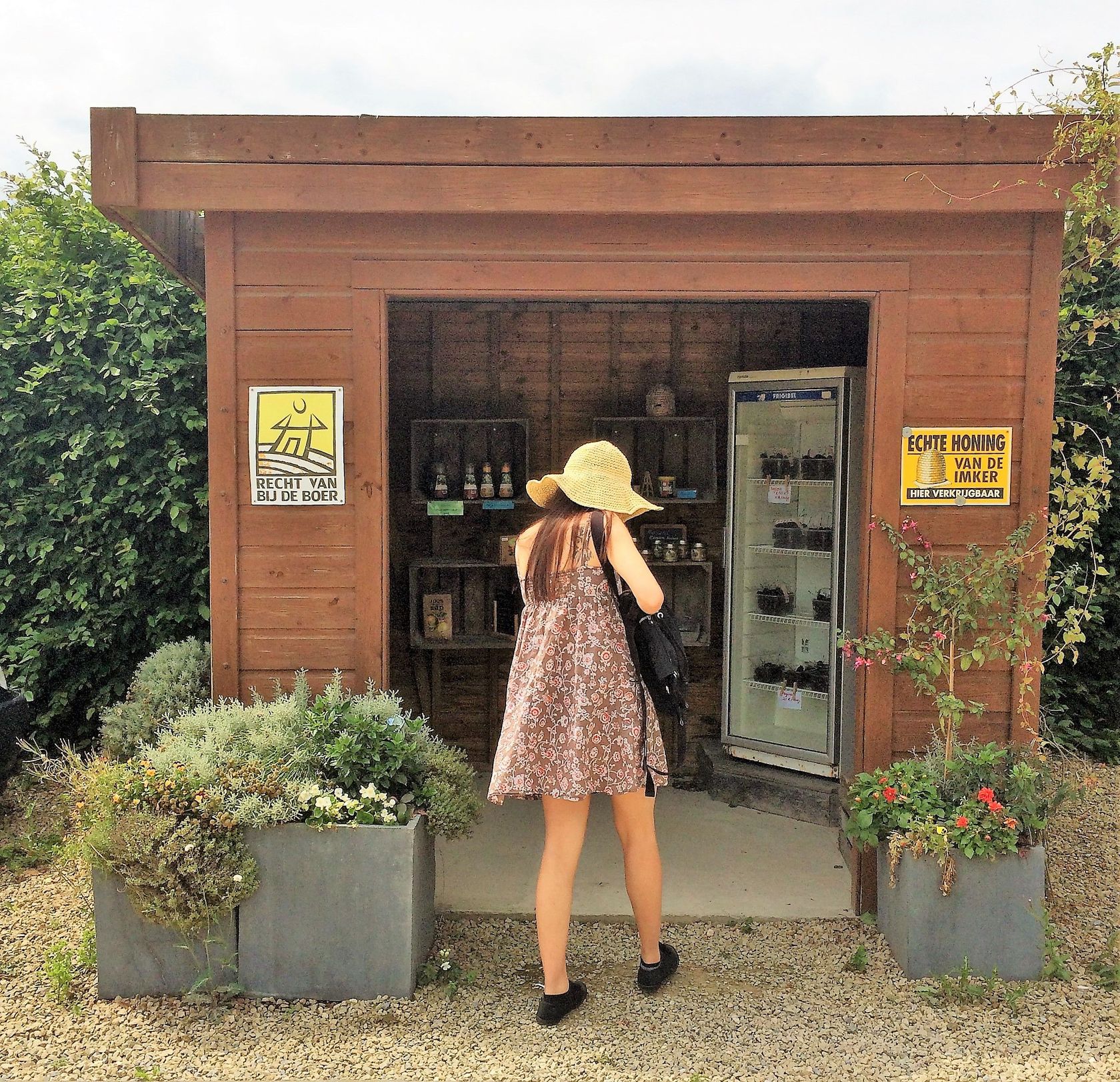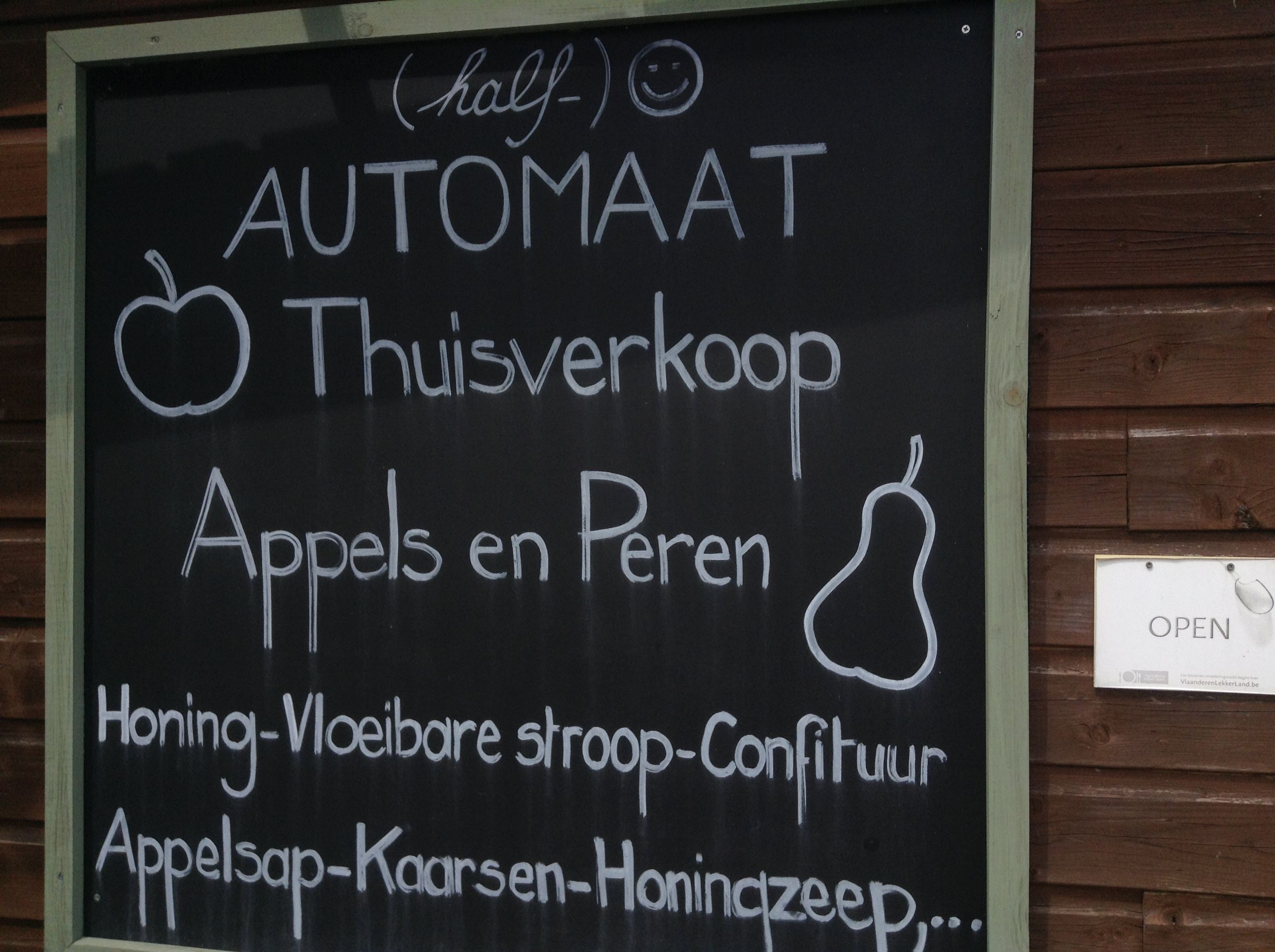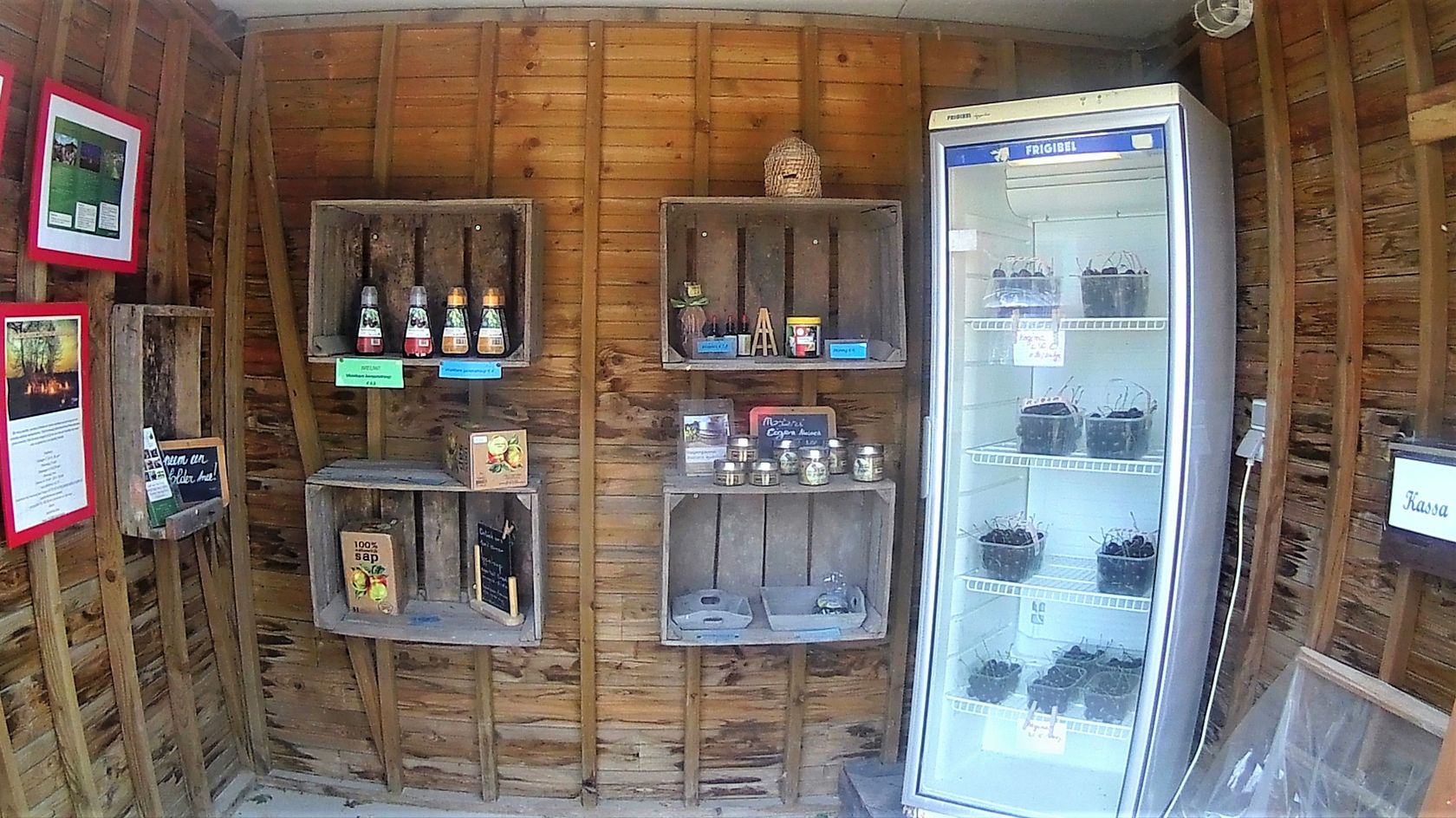 Near the entrance, I noticed this little self-service shop for the regional products that the fruit farm make, from jam to fresh juice. When you make your choice, you can simply put the money in to the "kassa" box.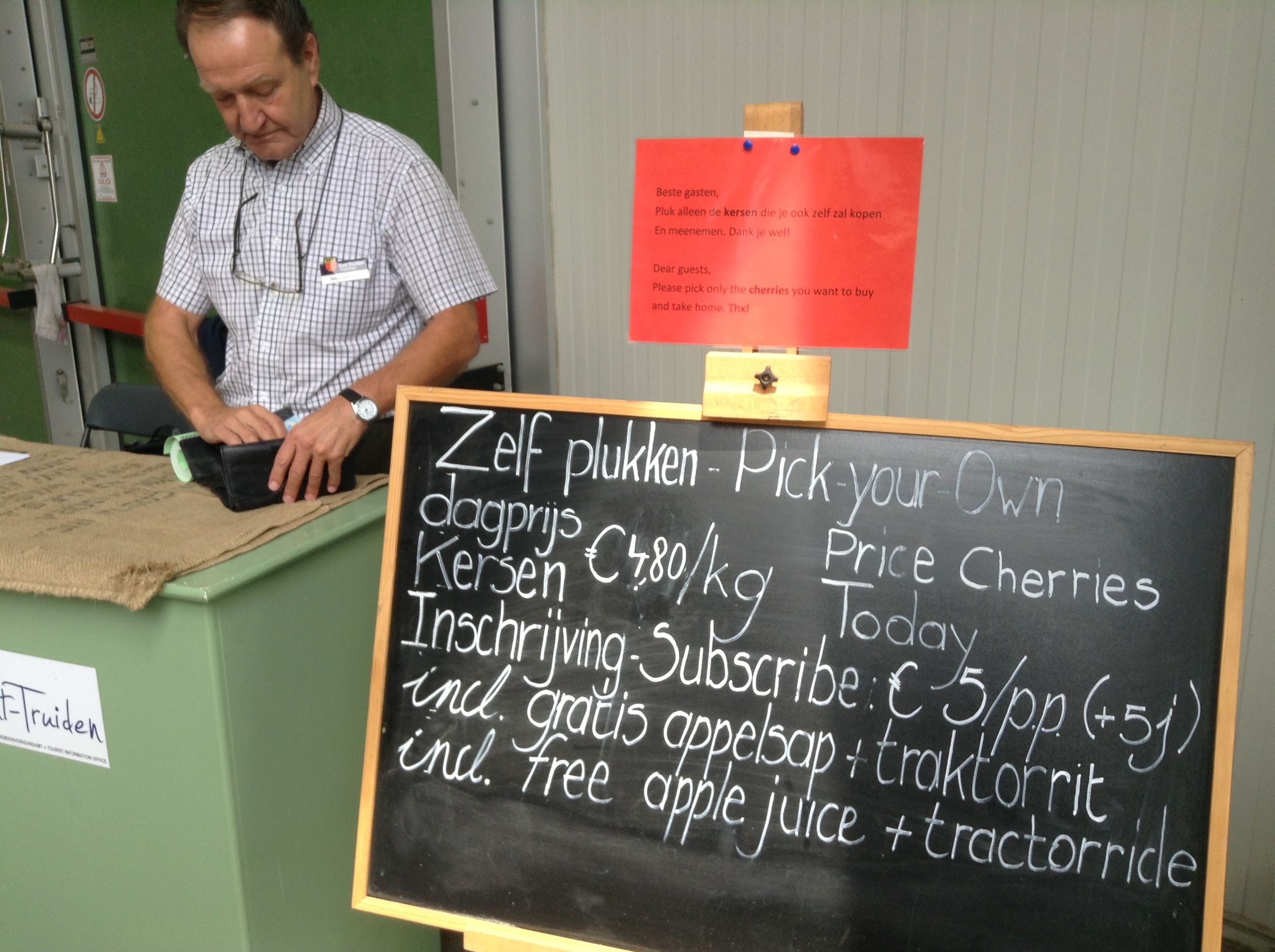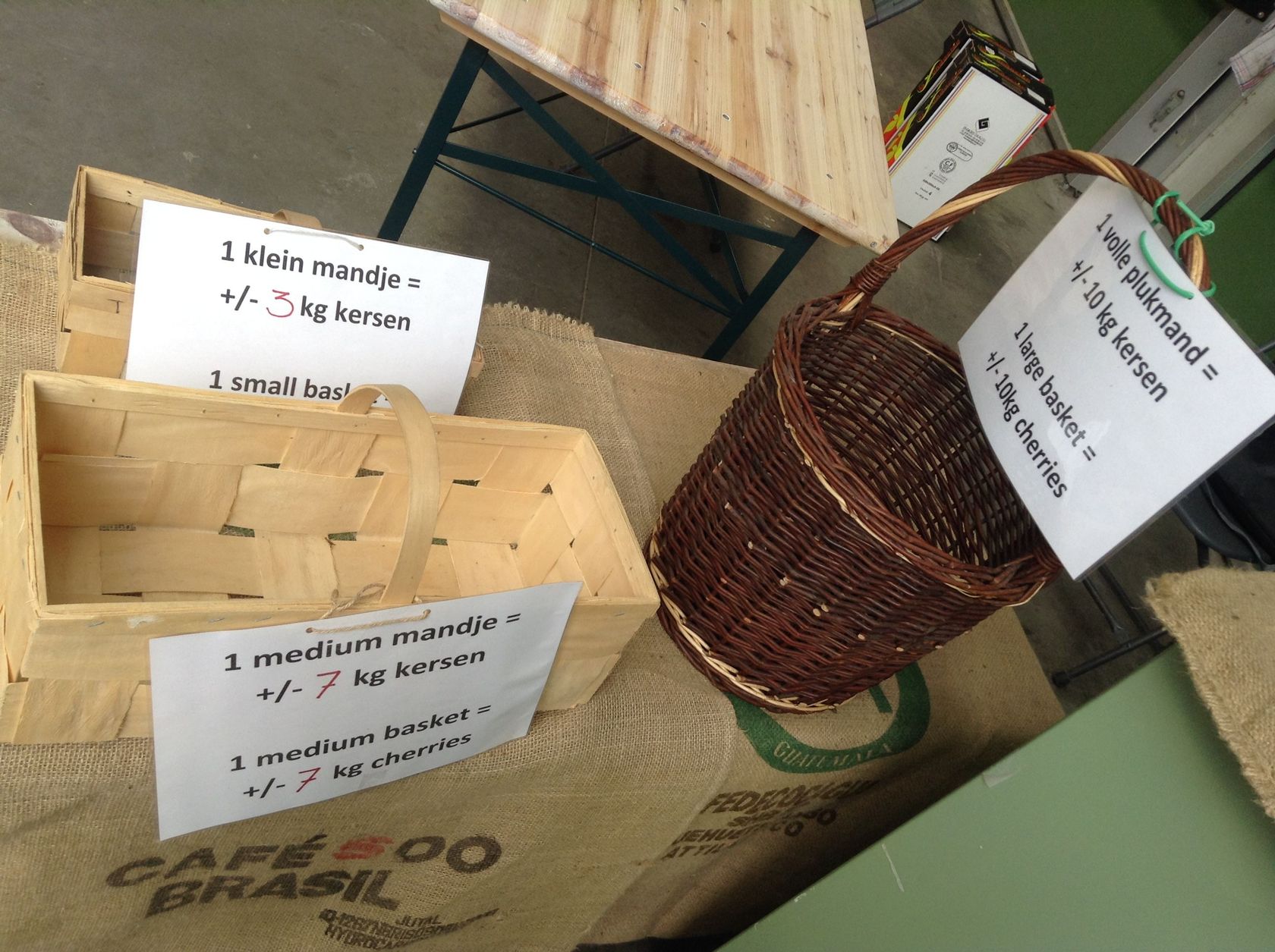 I then registered at the entrance. To get into the cherry farm, you will have to pay 5 euro entrance fee. Of course, you can eat the cherries in the farm for free, and pick them if you want to buy later, the cherry price varies every day. There're 3 different size of baskets (3kg, 7kg and 10kg) to put cherries inside. I chose the smallest because it's not easy to carry those with me in the bus and train. After picking, you also get a free apple juice. I forgot to take it until now I saw this picture, maybe I need to go back again haha.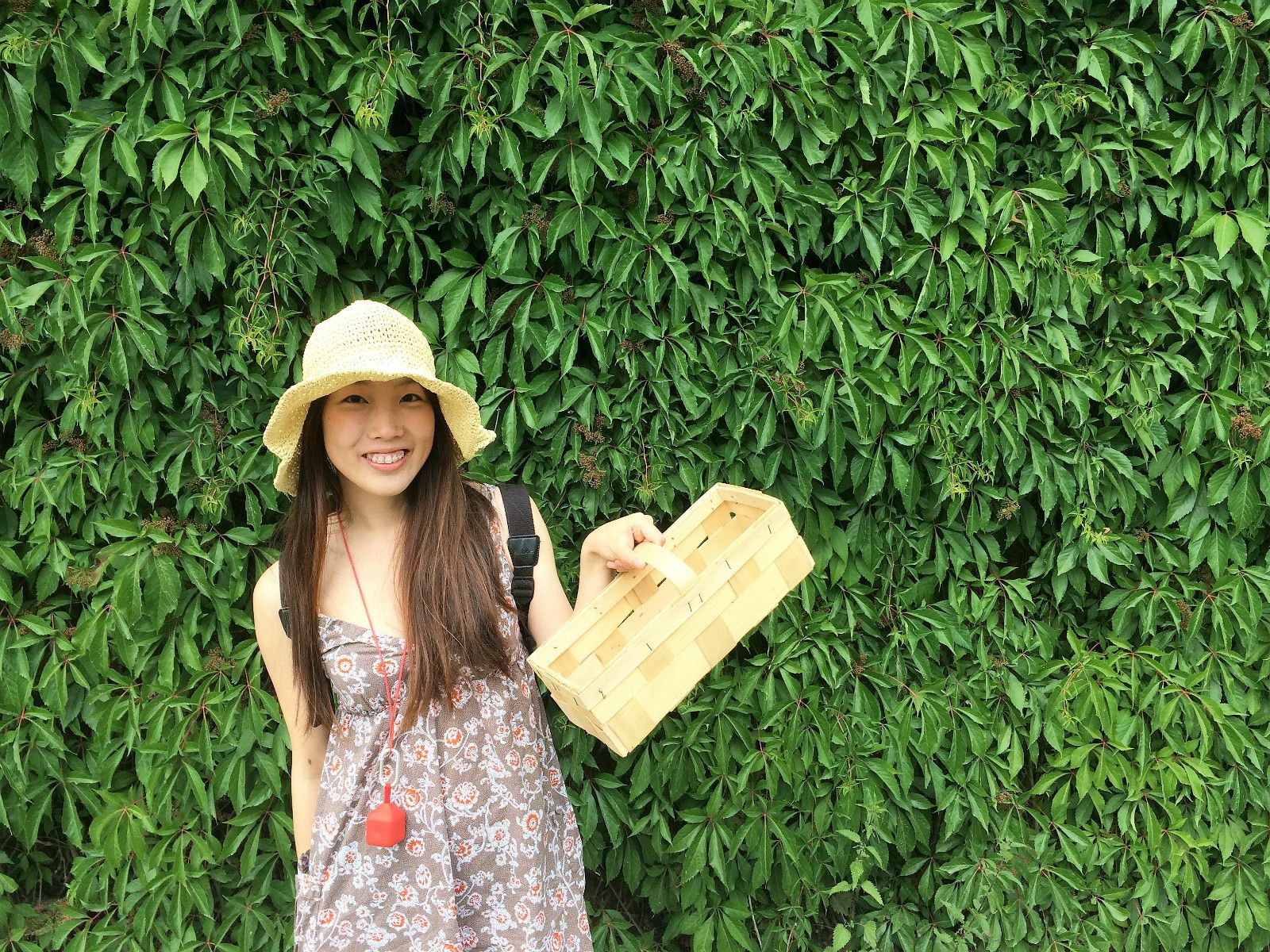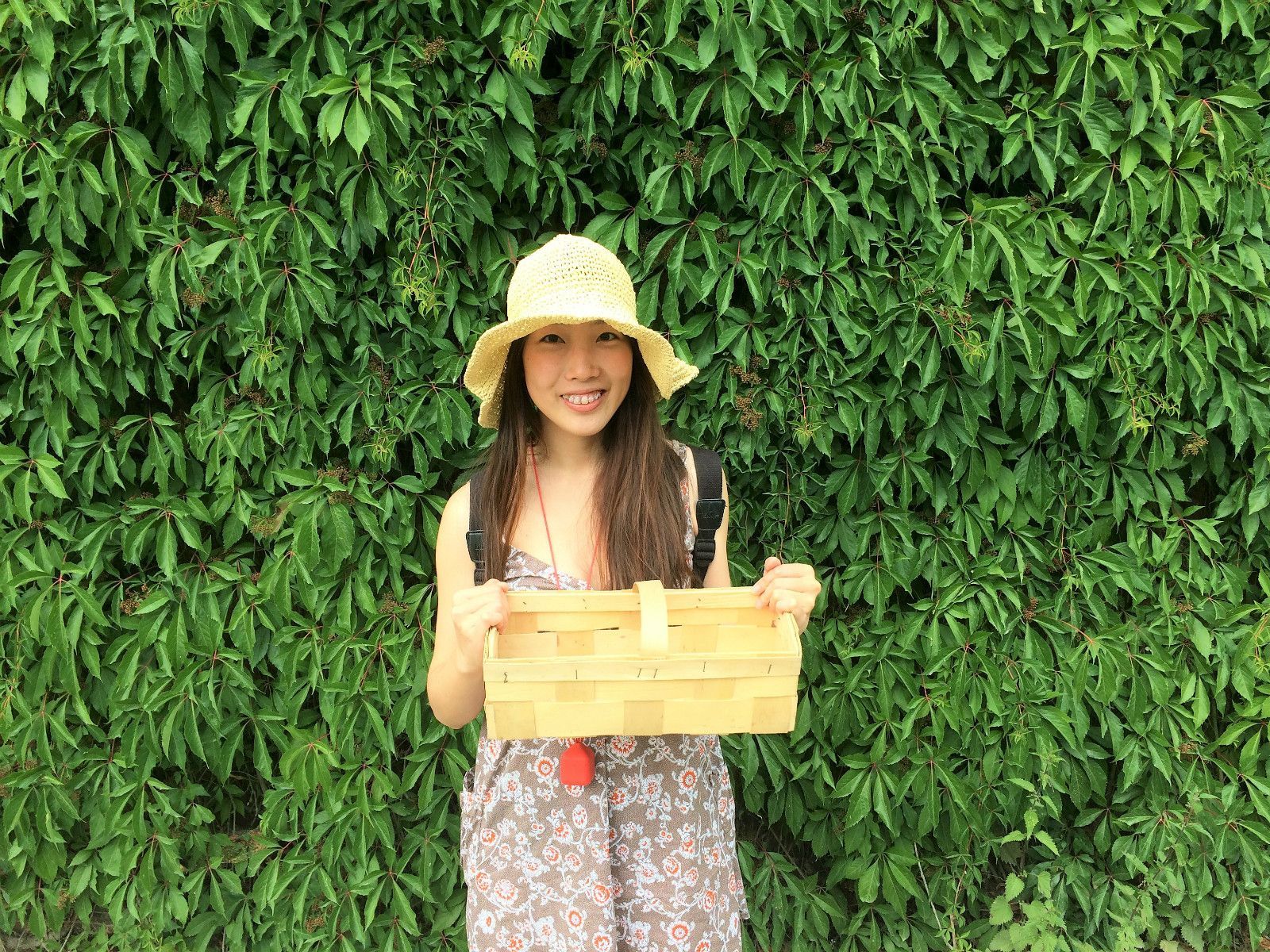 I'm ready!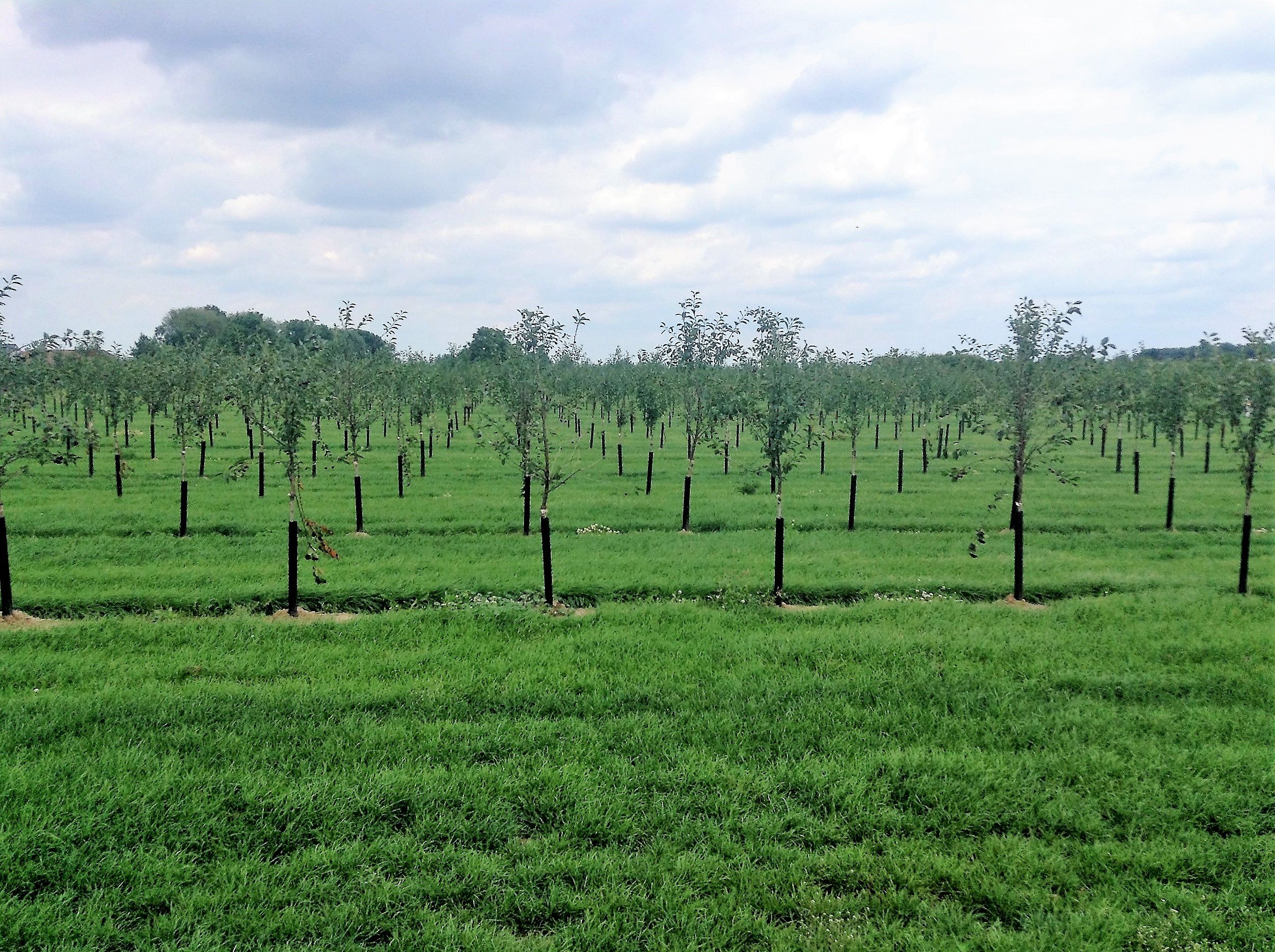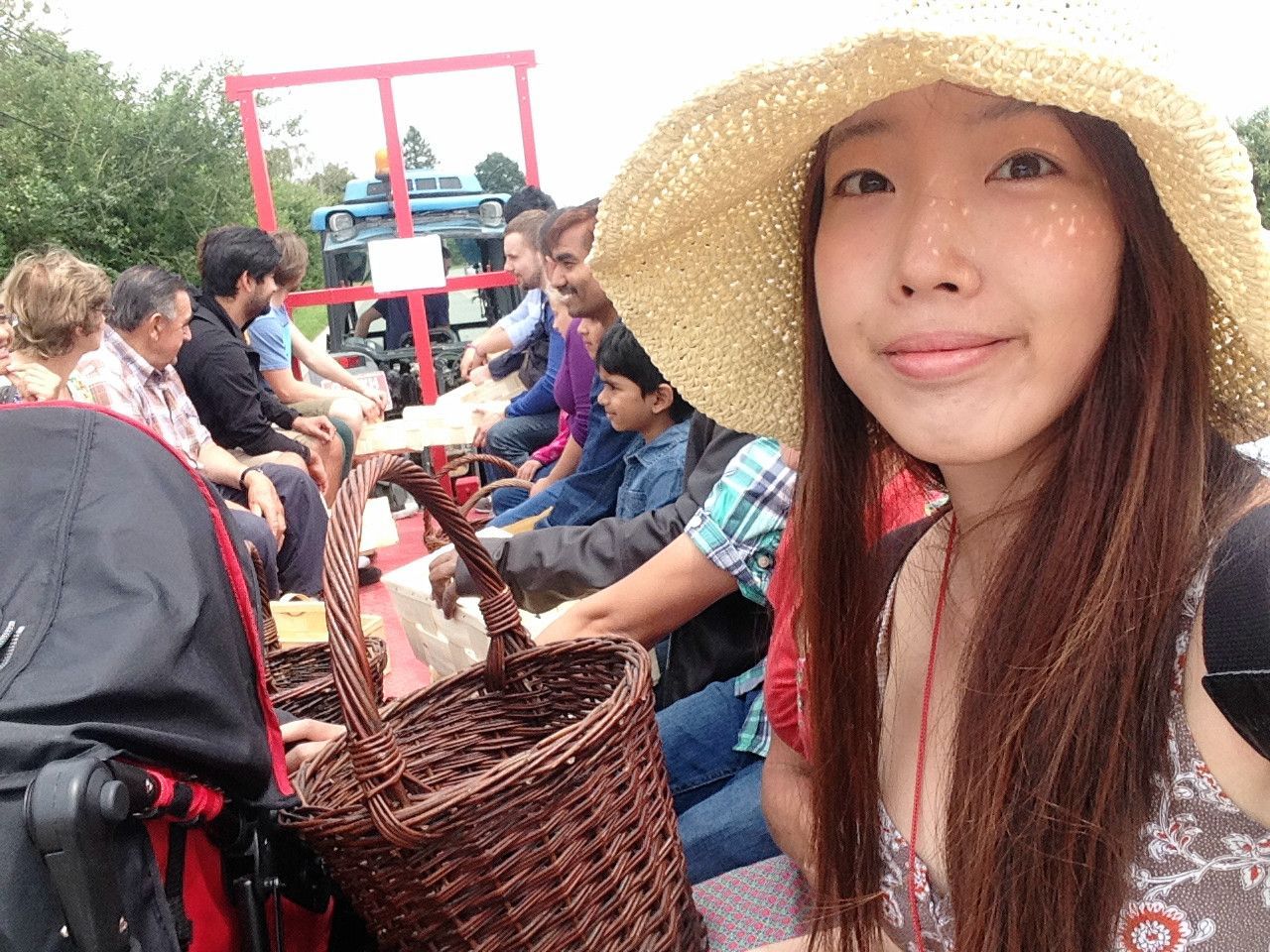 Me and some others were taken by the tractor from the entrance to the cherry farm. It was nice to see all the apple trees and baby cherry trees along the way. Cherry picking is extremely popular these days, tractor goes every 5 minutes to pick up visitors to the cherry farm.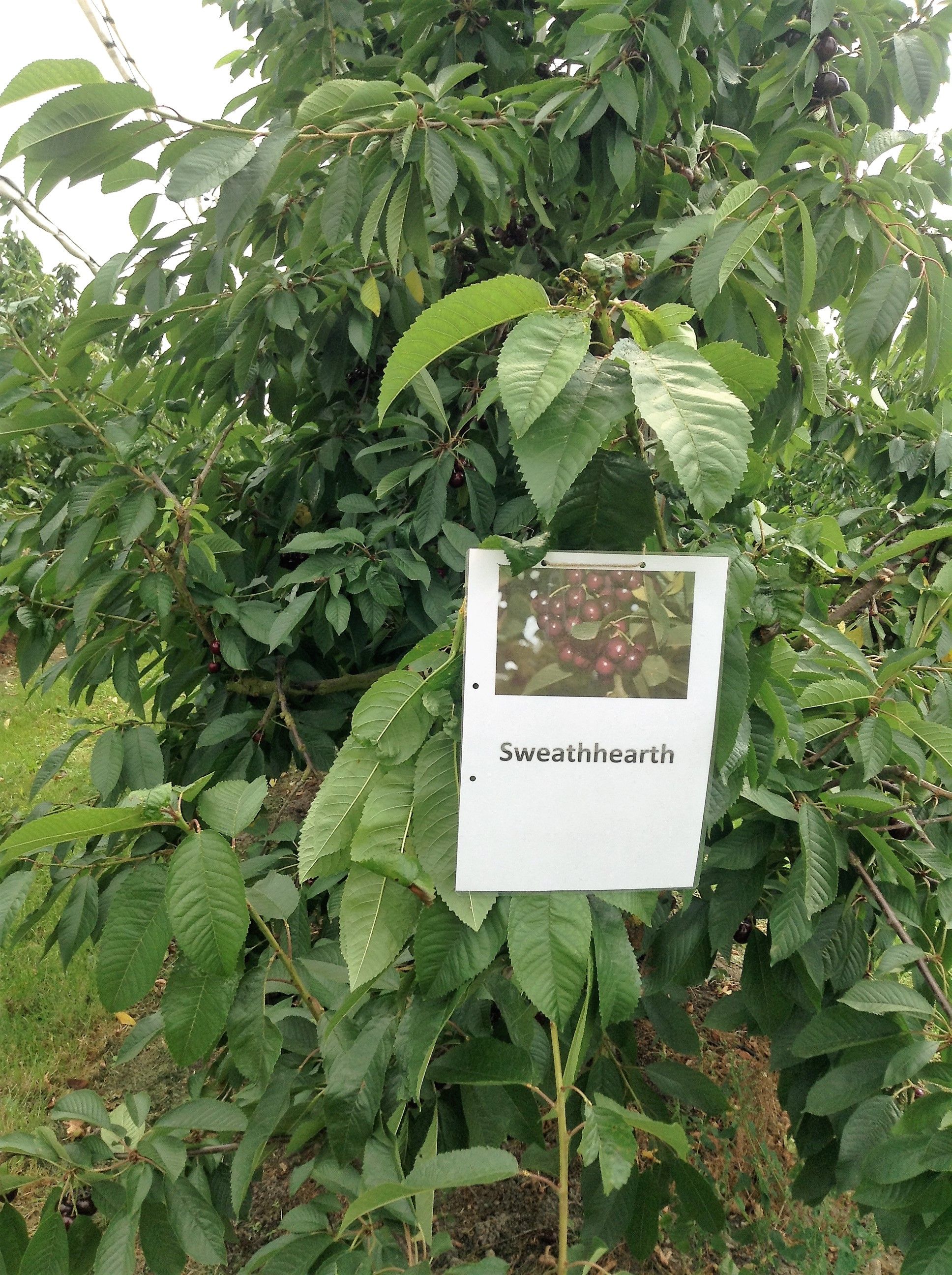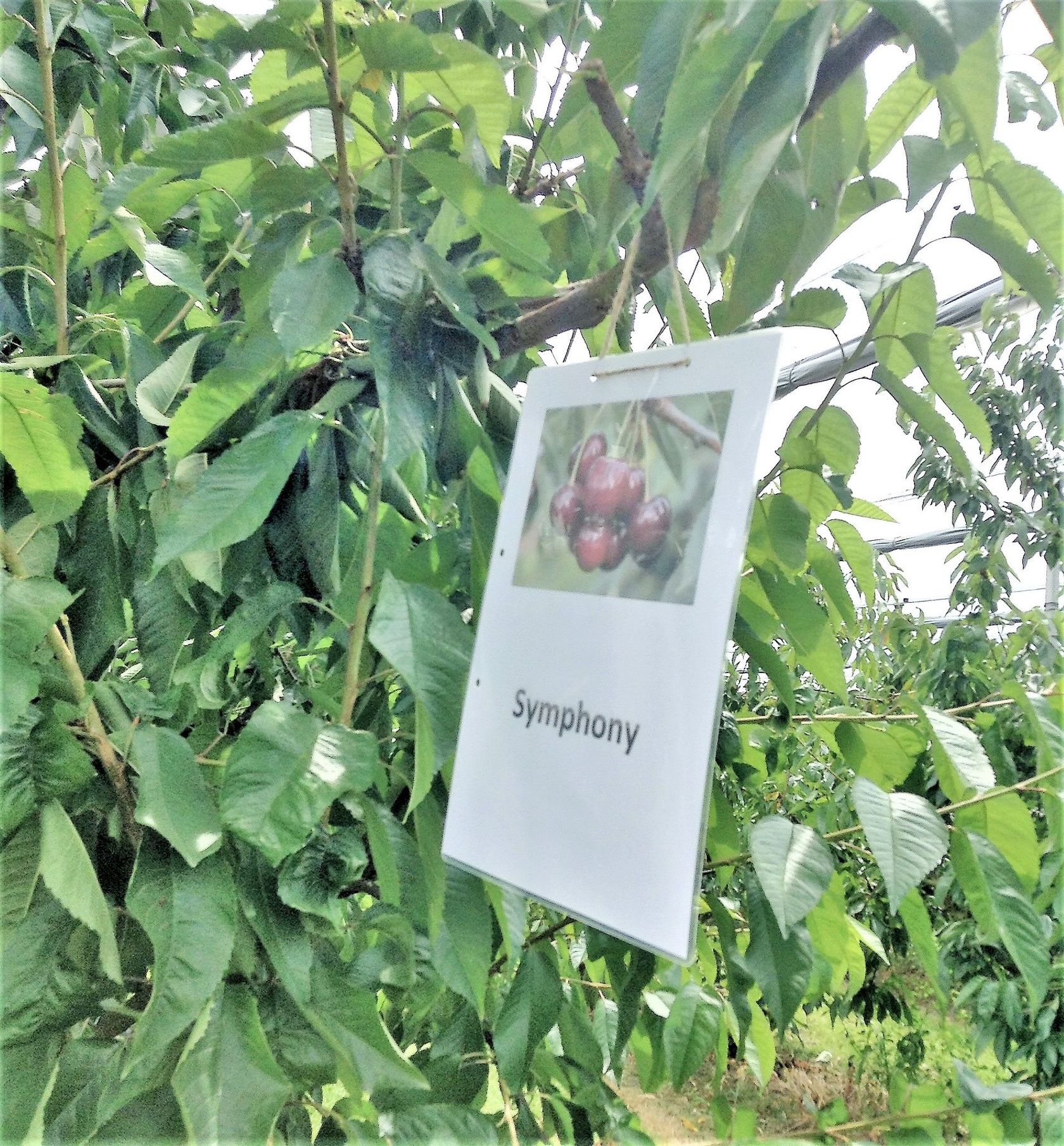 In the cherry farm, there're two kinds of cherries, sweetheart and symphony. They are pretty much similar, except sweetheart is more juicy and symphony has a tighter texture, so it's also more suitable for the jams. Now, let's start picking.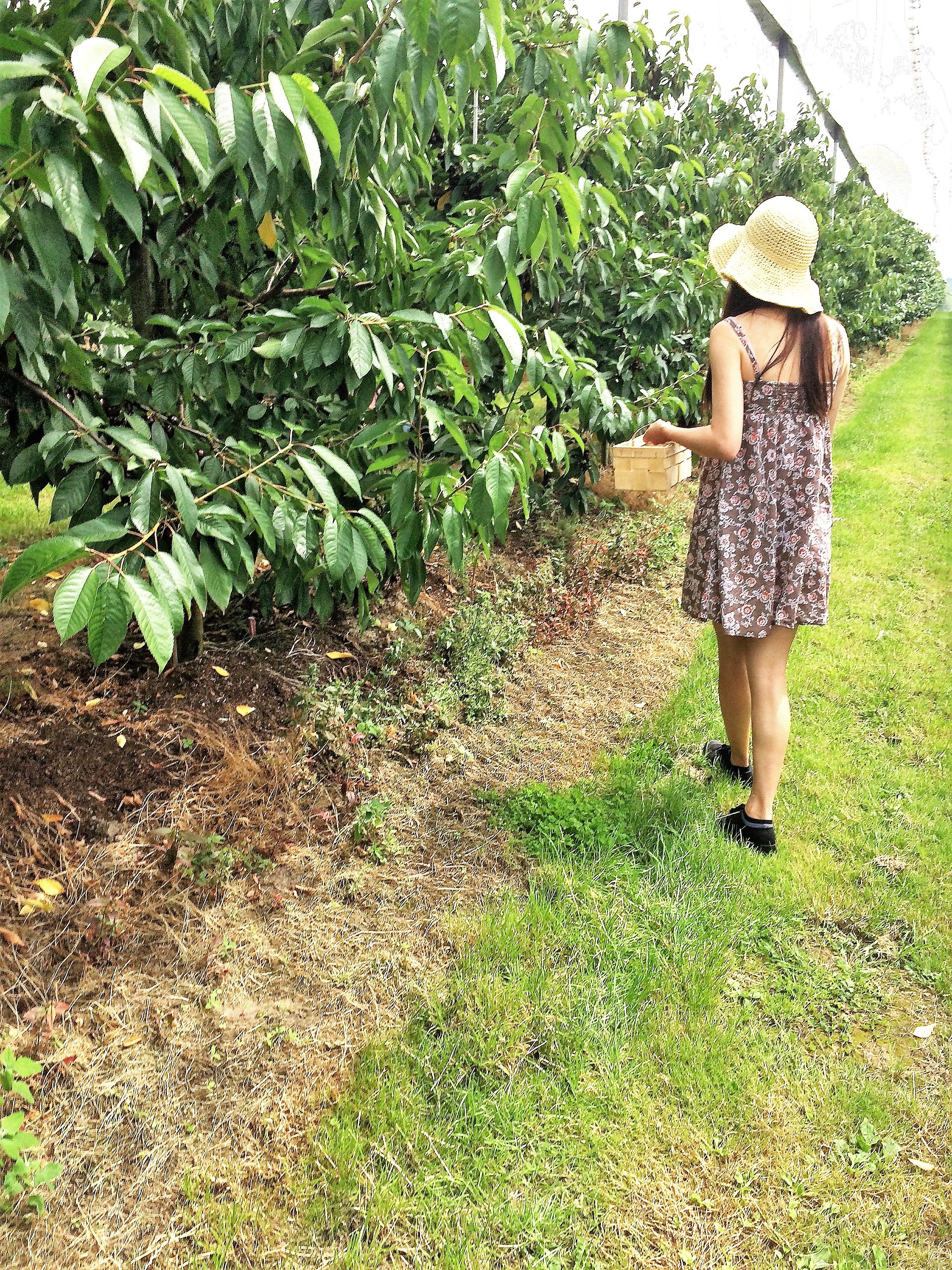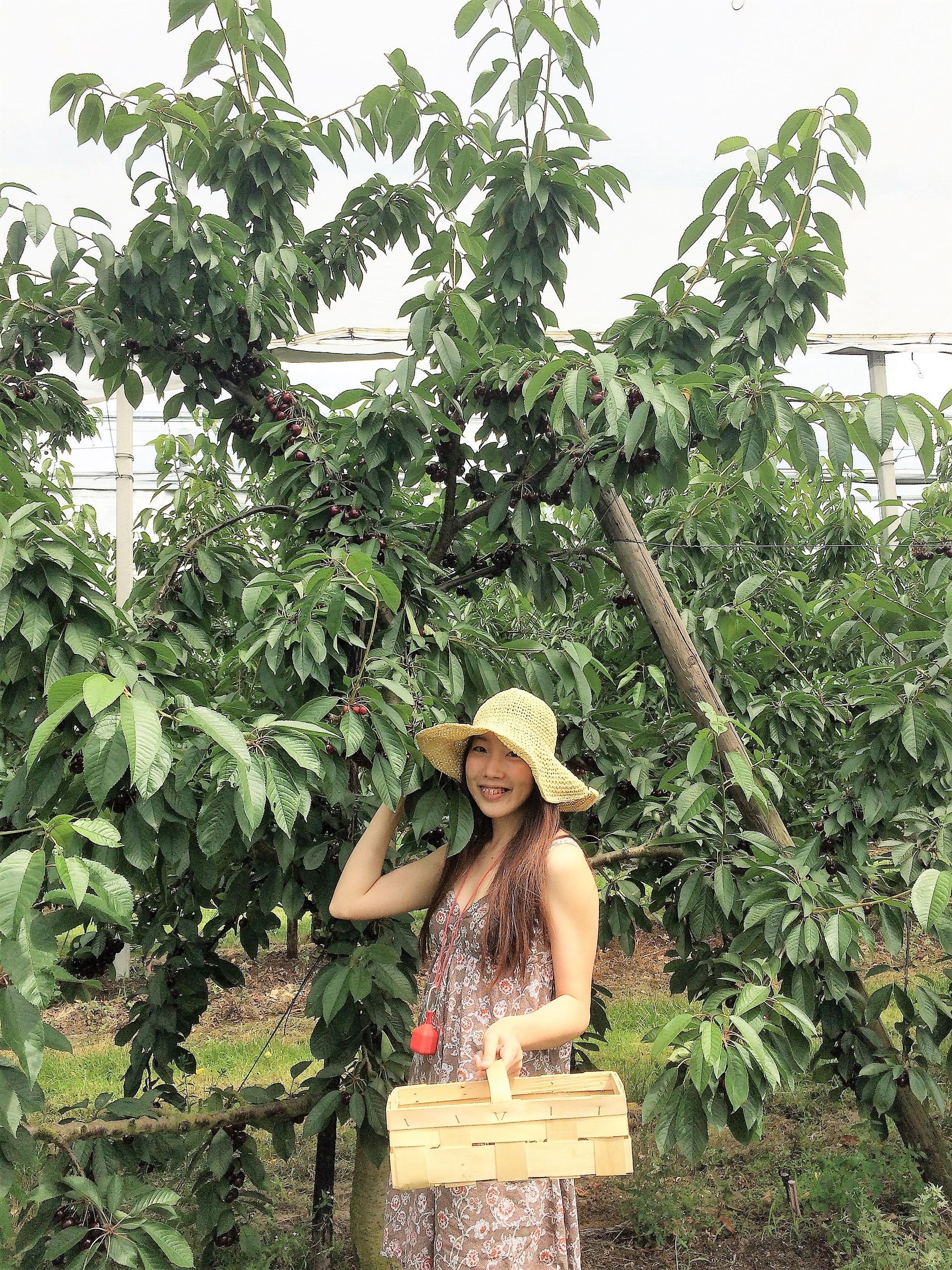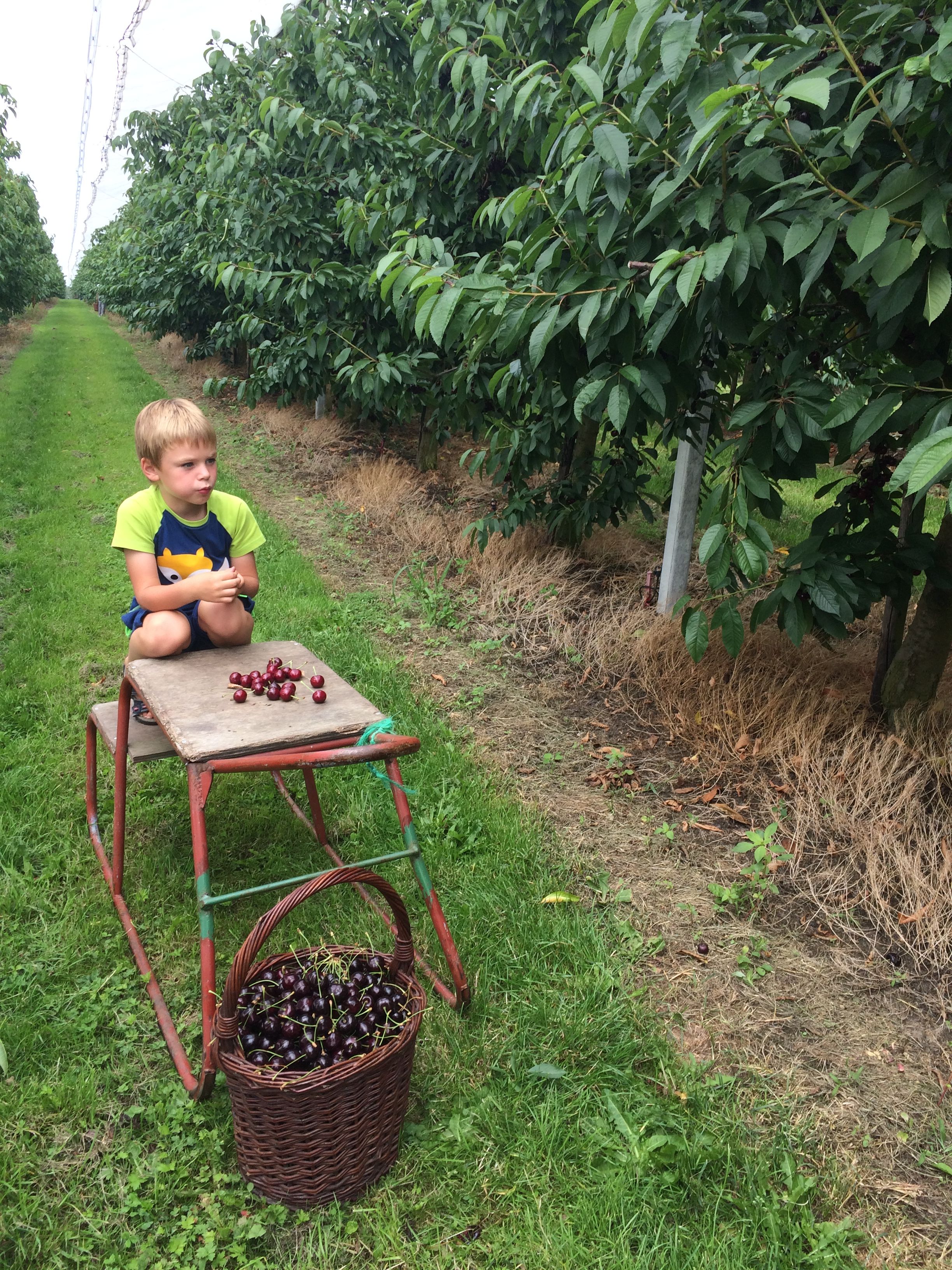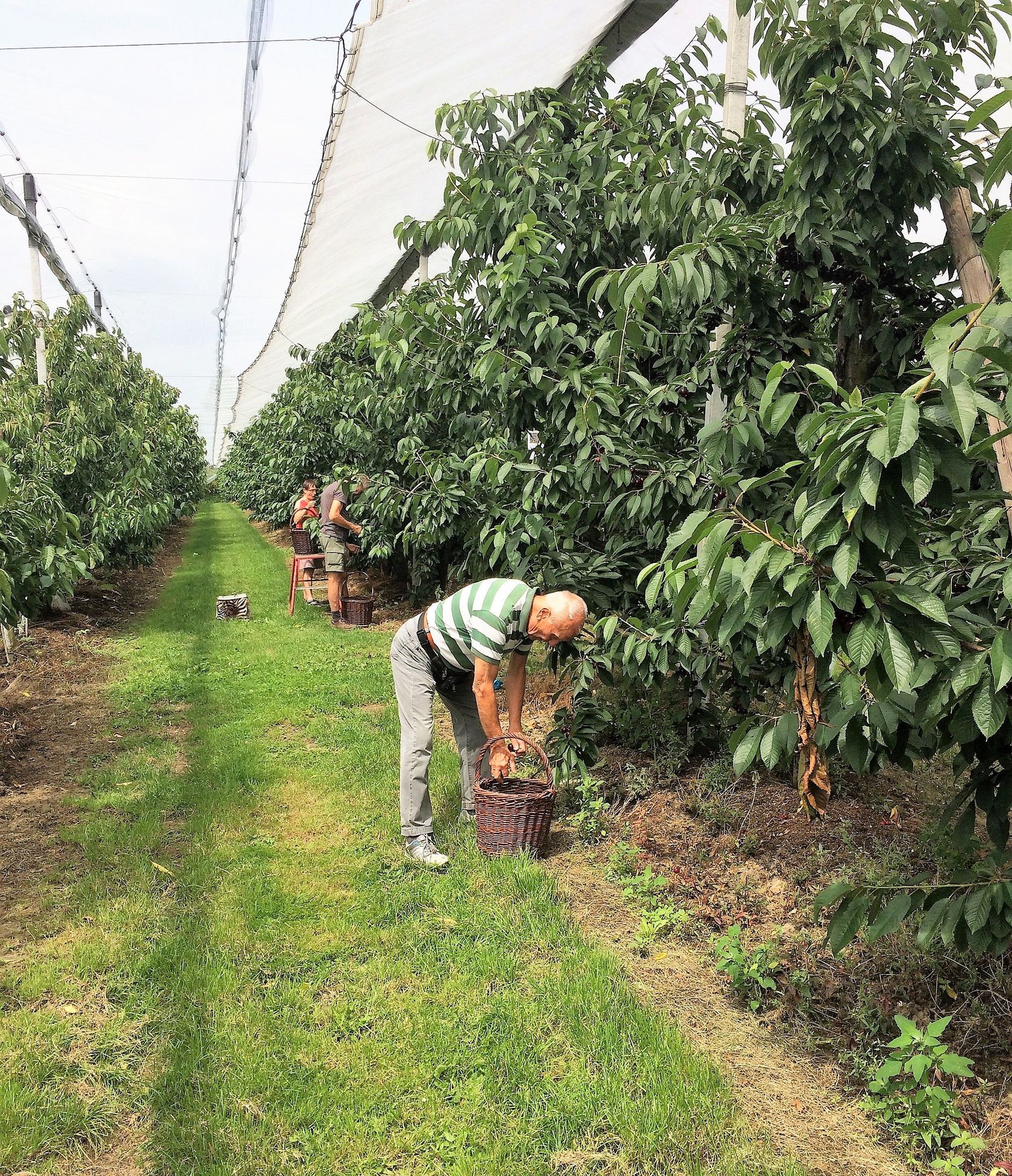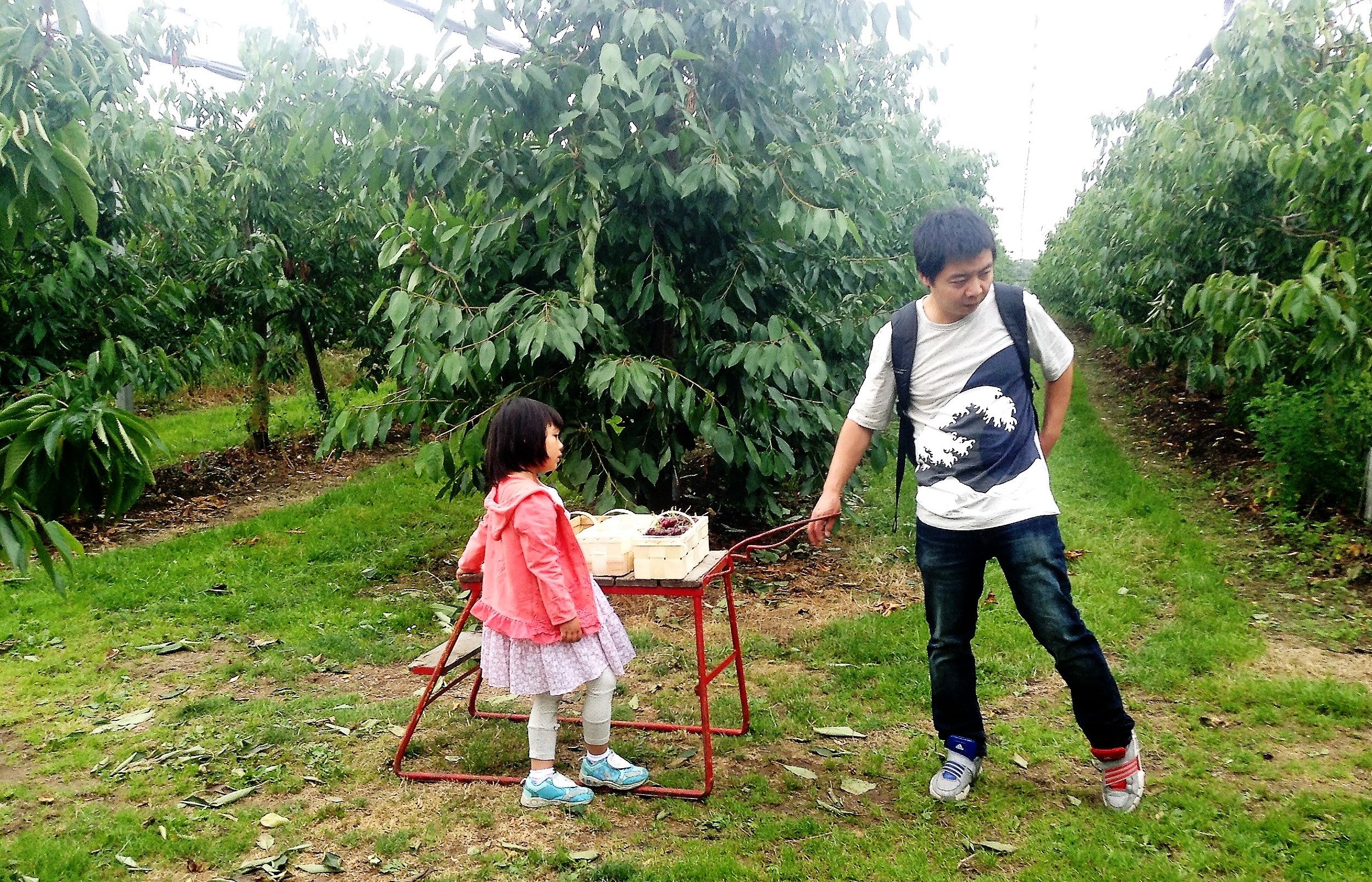 Many families with kids come here to spend an afternoon. It seems to me a great activities for every one. While picking, you can eat some cherries, so kids won't get bored.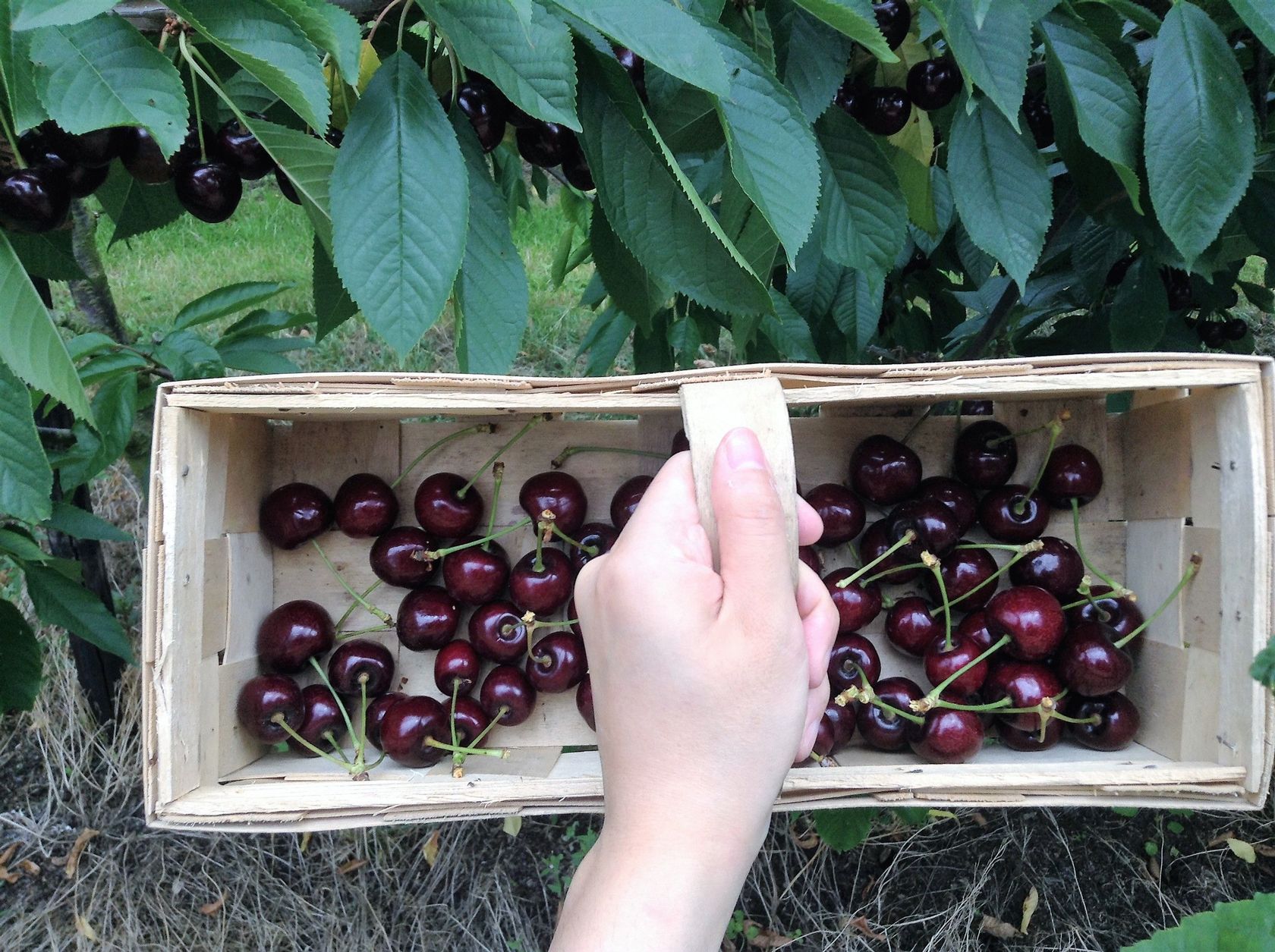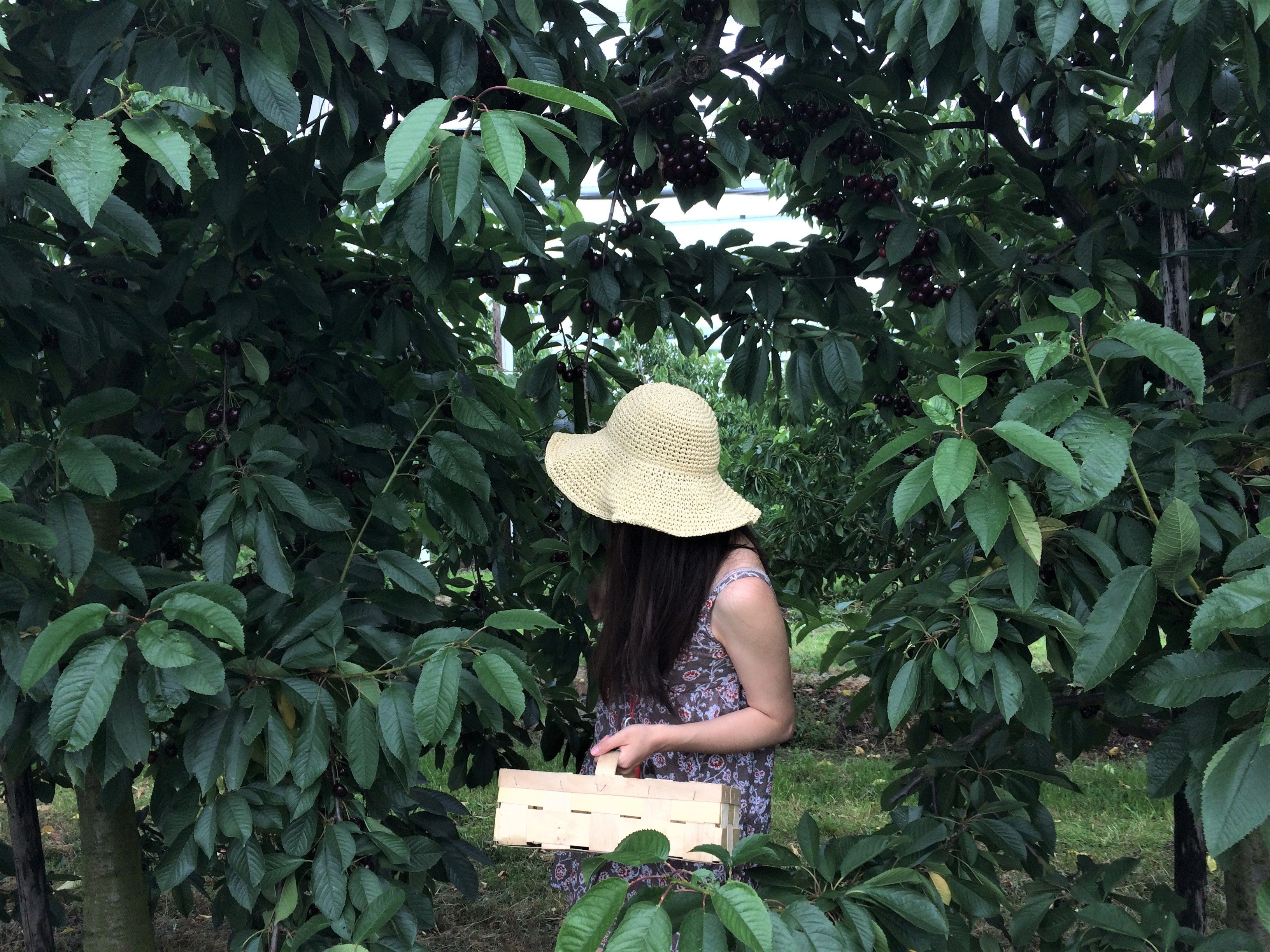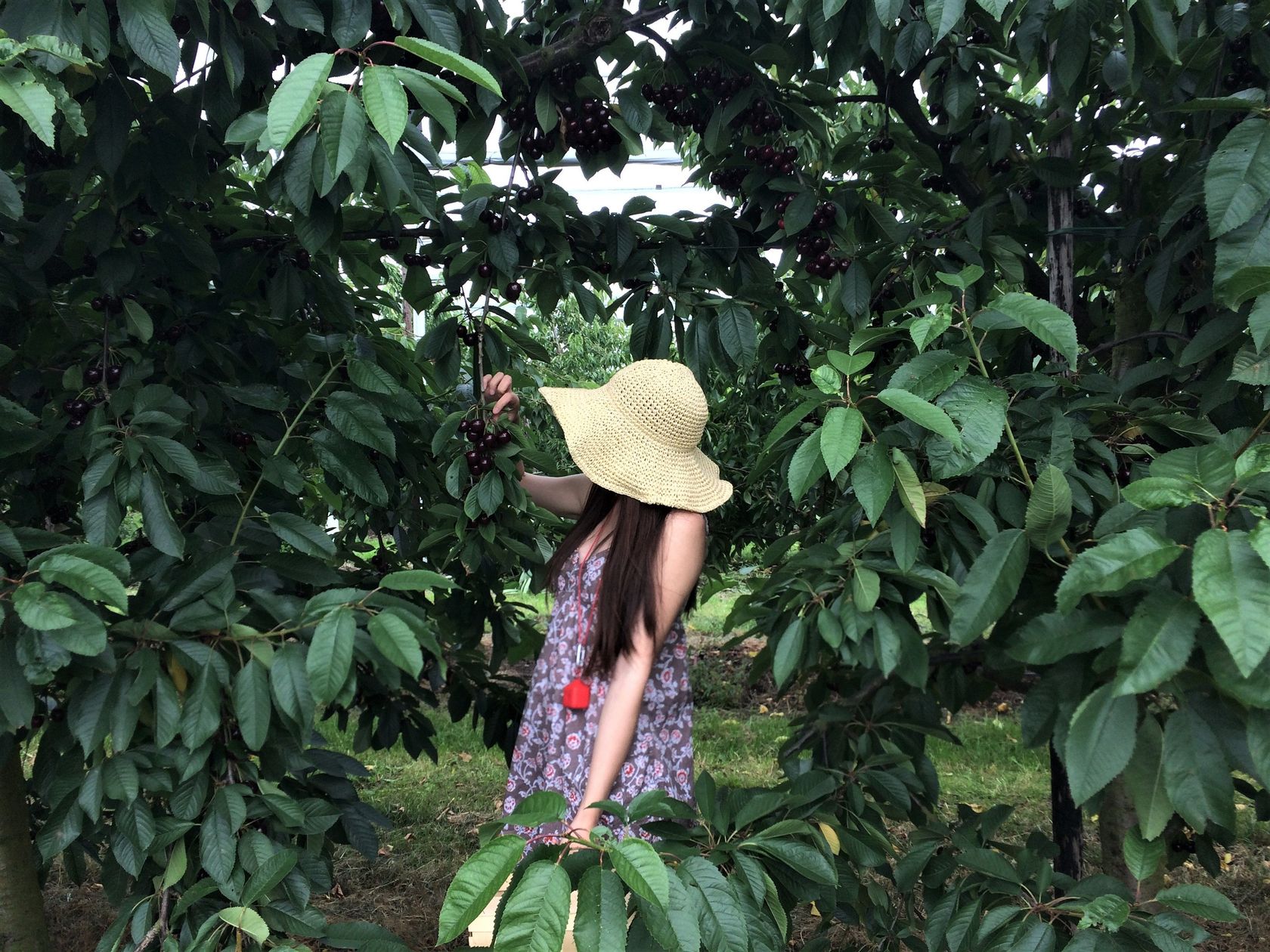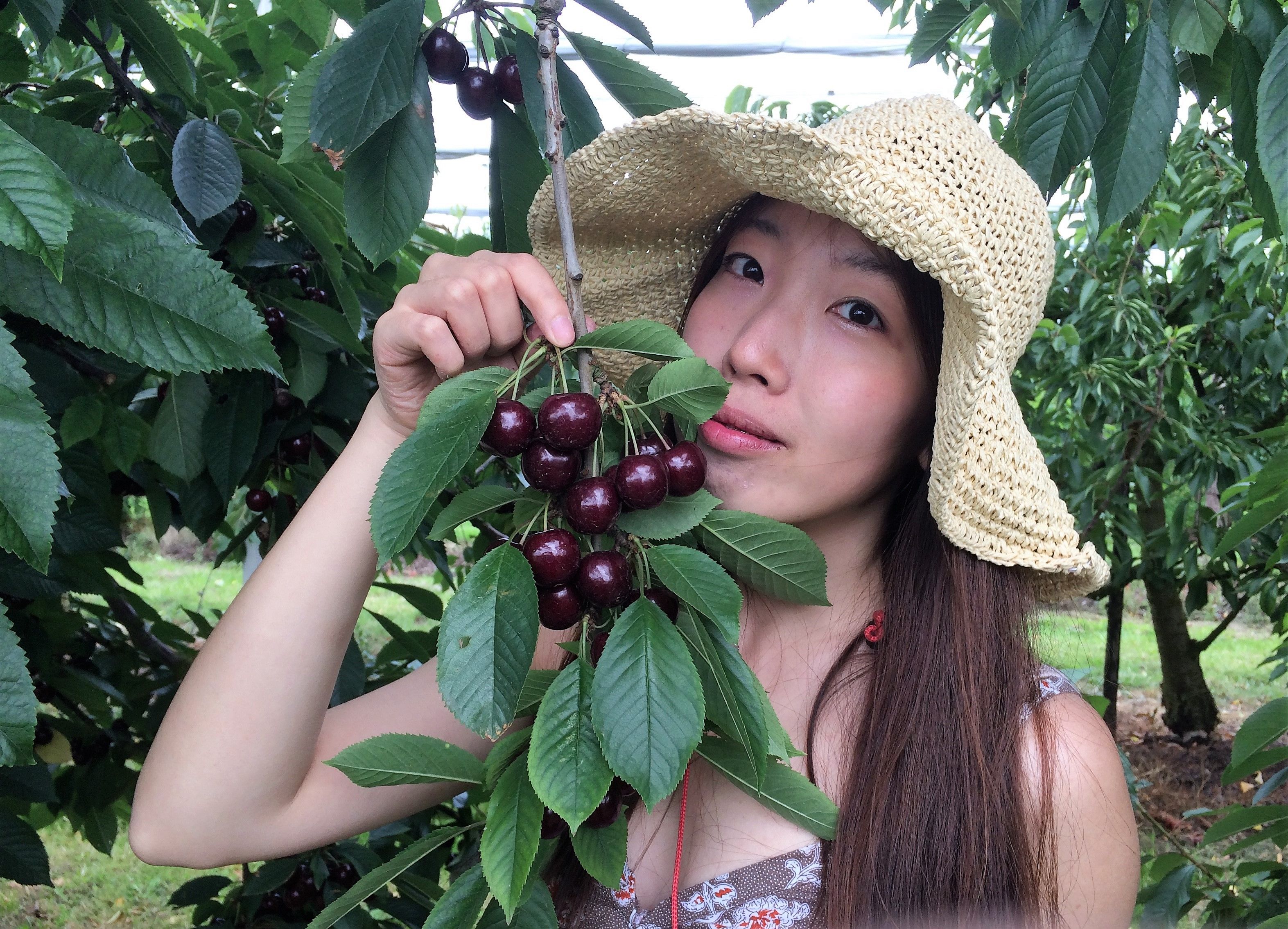 After around 2 hours' walking around, filling my basket and eating cherries, my basket is getting fuller and fuller, I decided to head back, satisfied.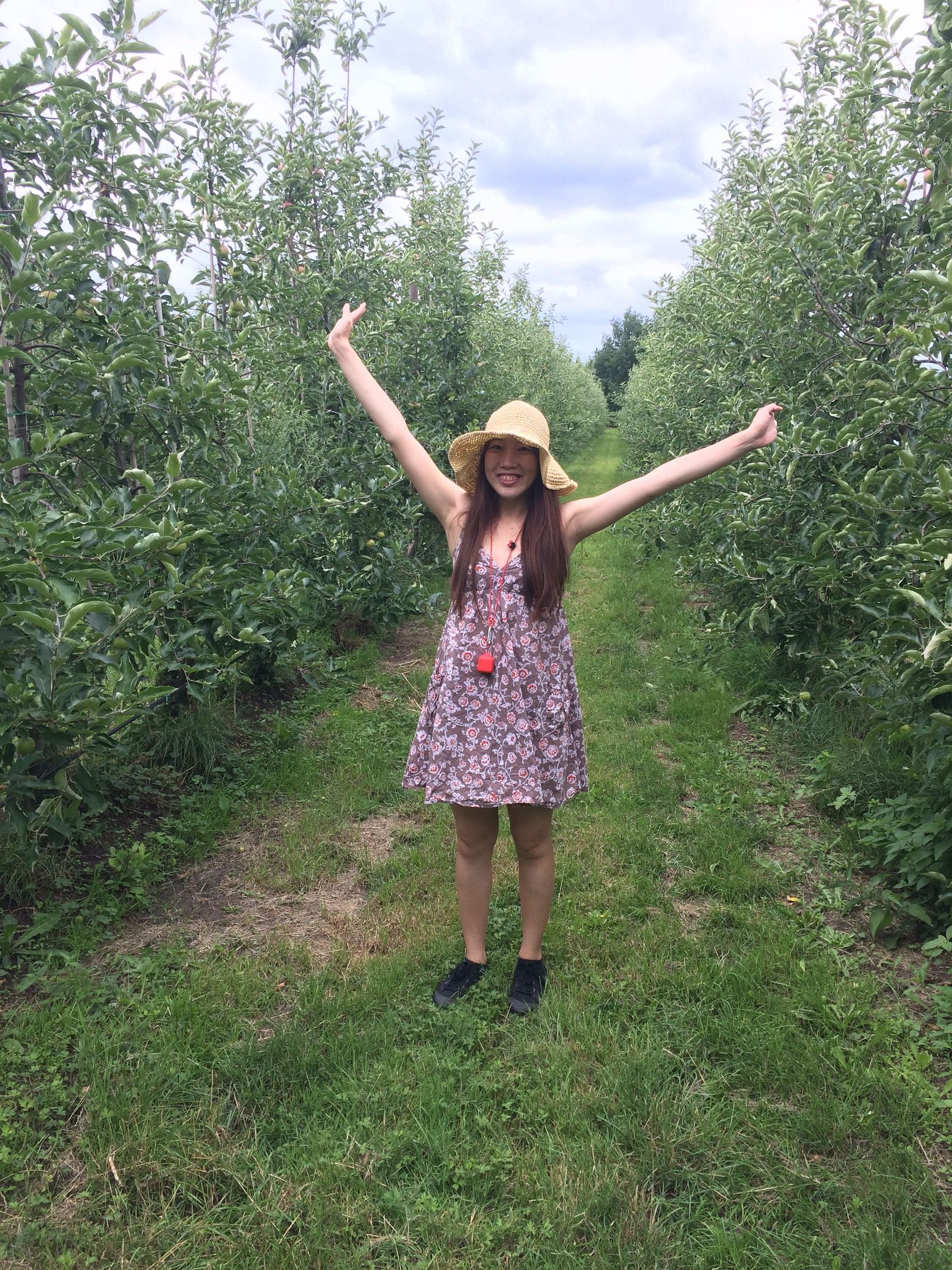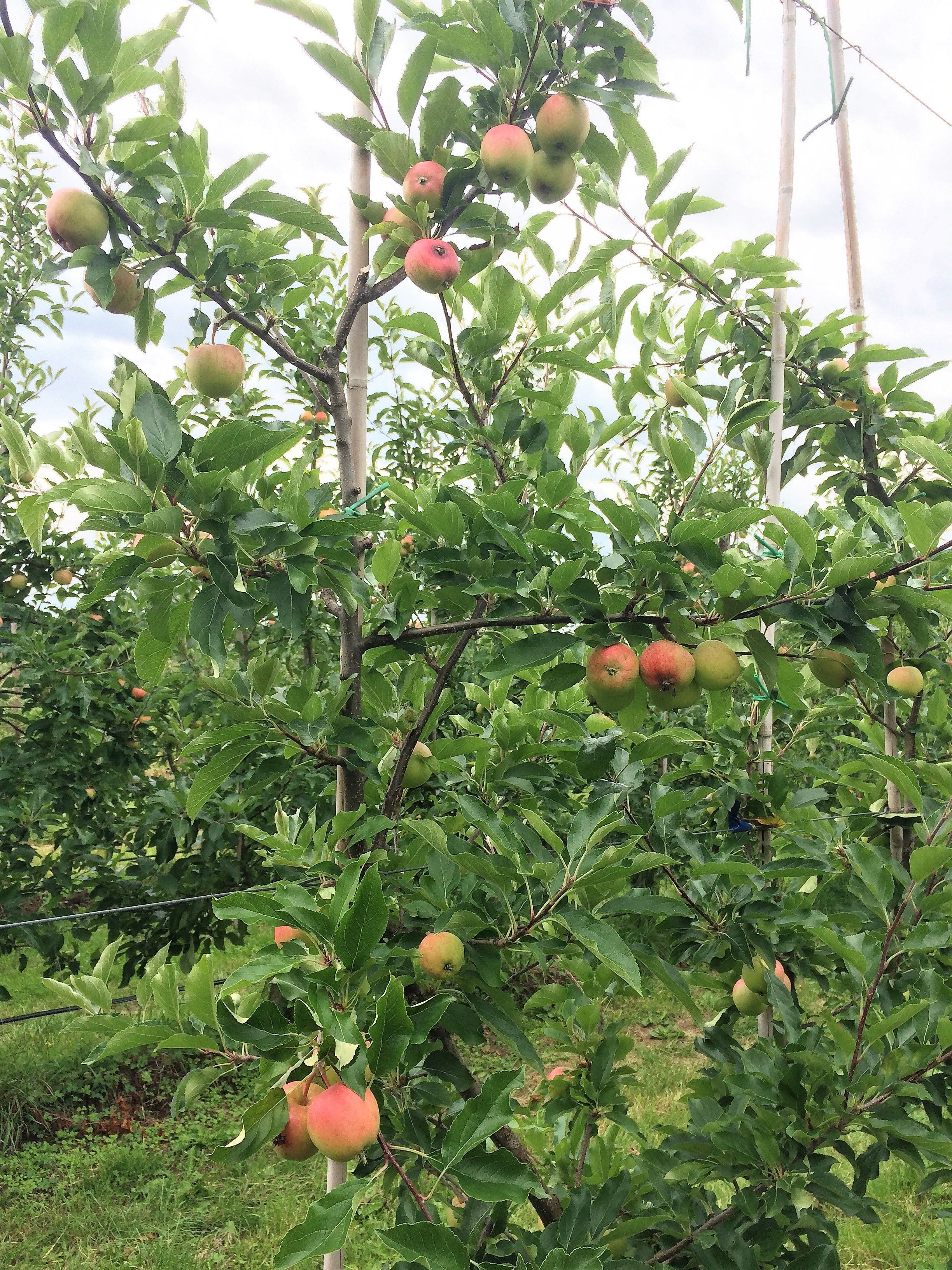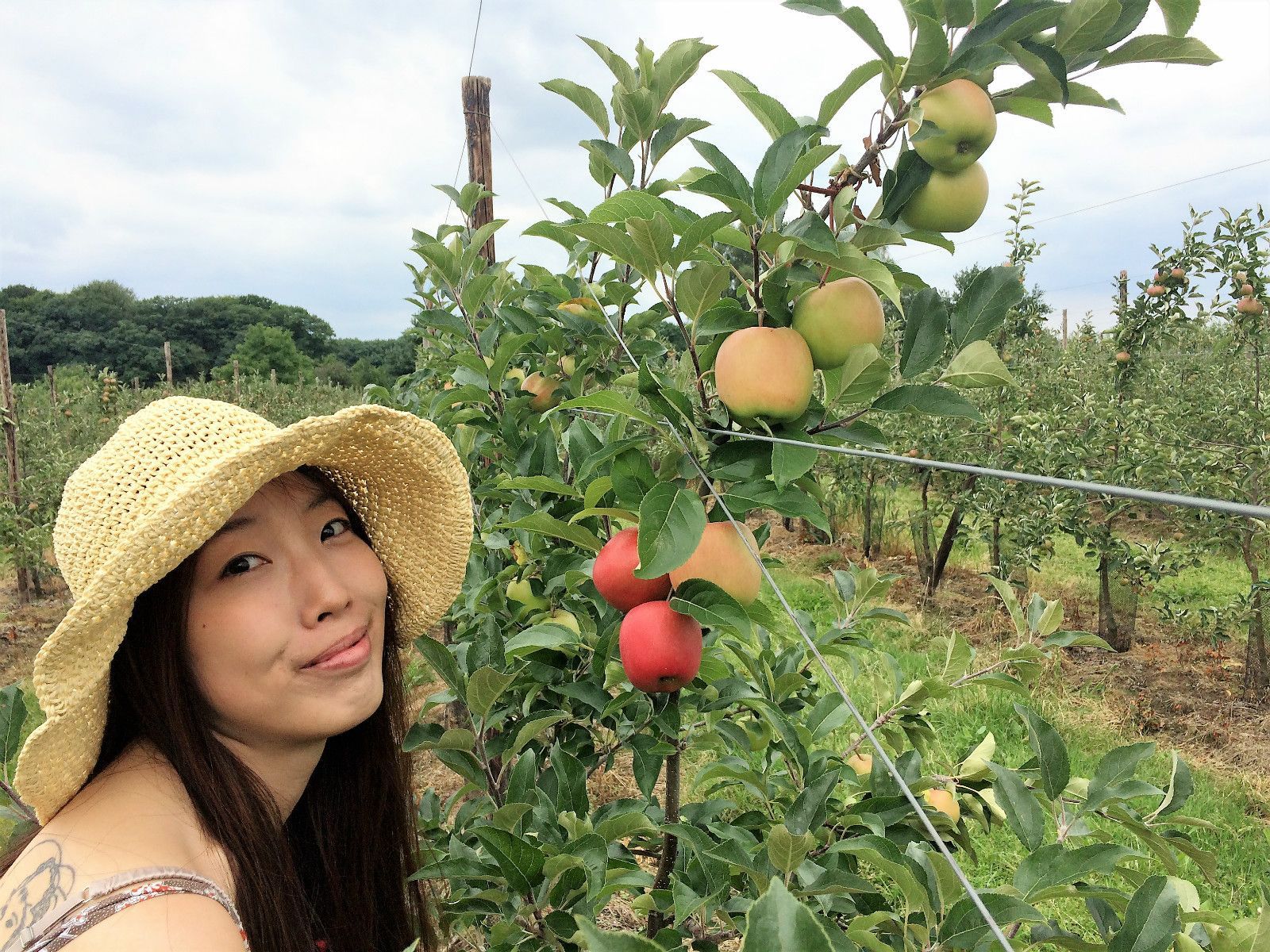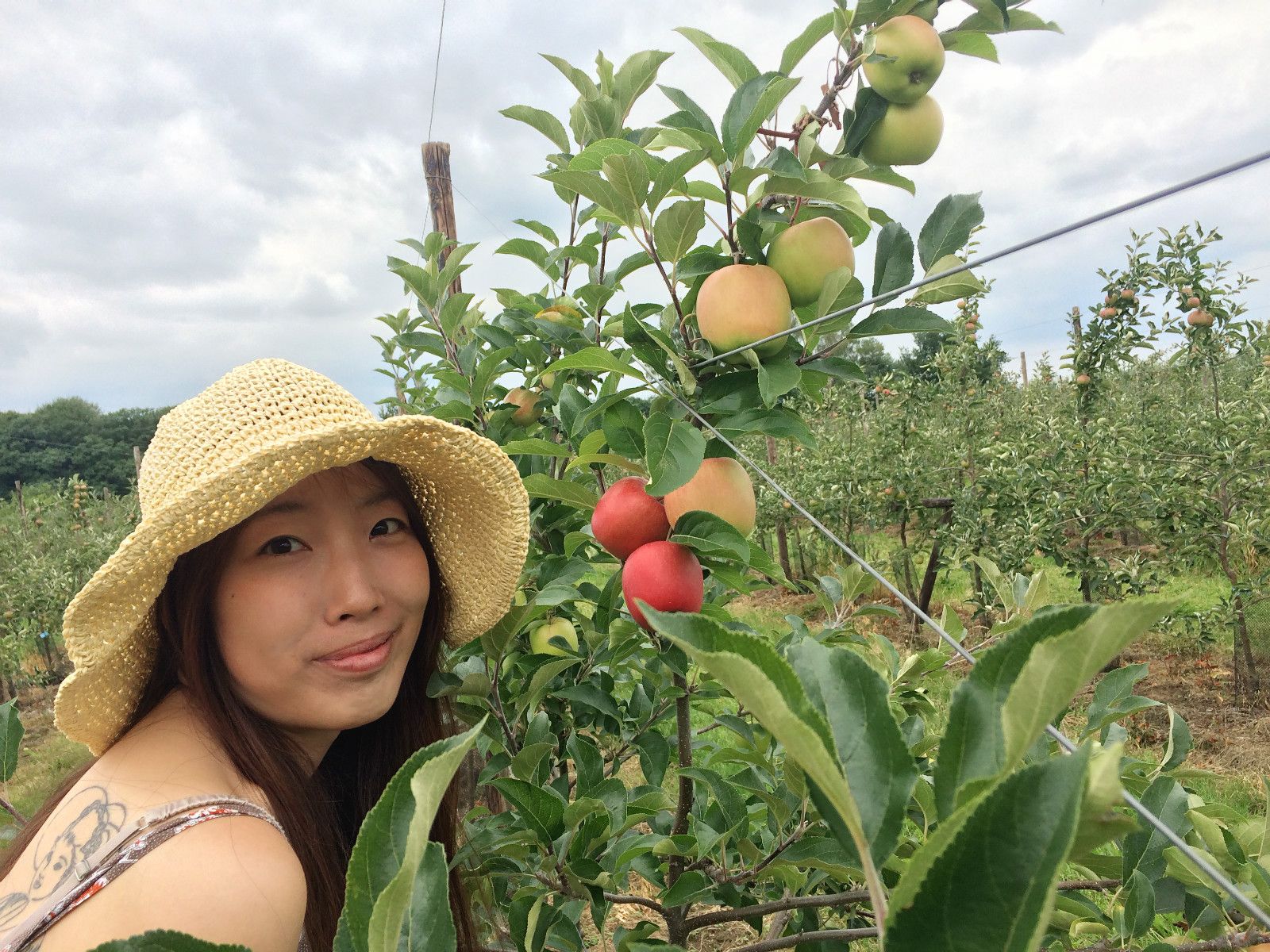 On my way back, I found a field of apple trees. Apples are not yet ripe now, they are still small. Farmers told me the apple picking season would be in August. I think I might come back to Limburg in August again for the apple picking.