Yesterday I went to one of the best music festival in Europe - Rock Werchter. Here you see me bringing some steemit awareness. 🙂
Every summer at the end of June and beginning of July since 1976, a little village called Werchter turns into a 4-day great party for music fans from all over the world. Werchter is not far from Leuven, the city where I live. There're continuous shuttle buses from Leuven station to Rock Werchter and this time every year hotels and hostels in Leuven are also fully booked far in advance, just like the Rock Werchter entry tickets. If you ever come here for Werchter, let me know. I go there almost every year.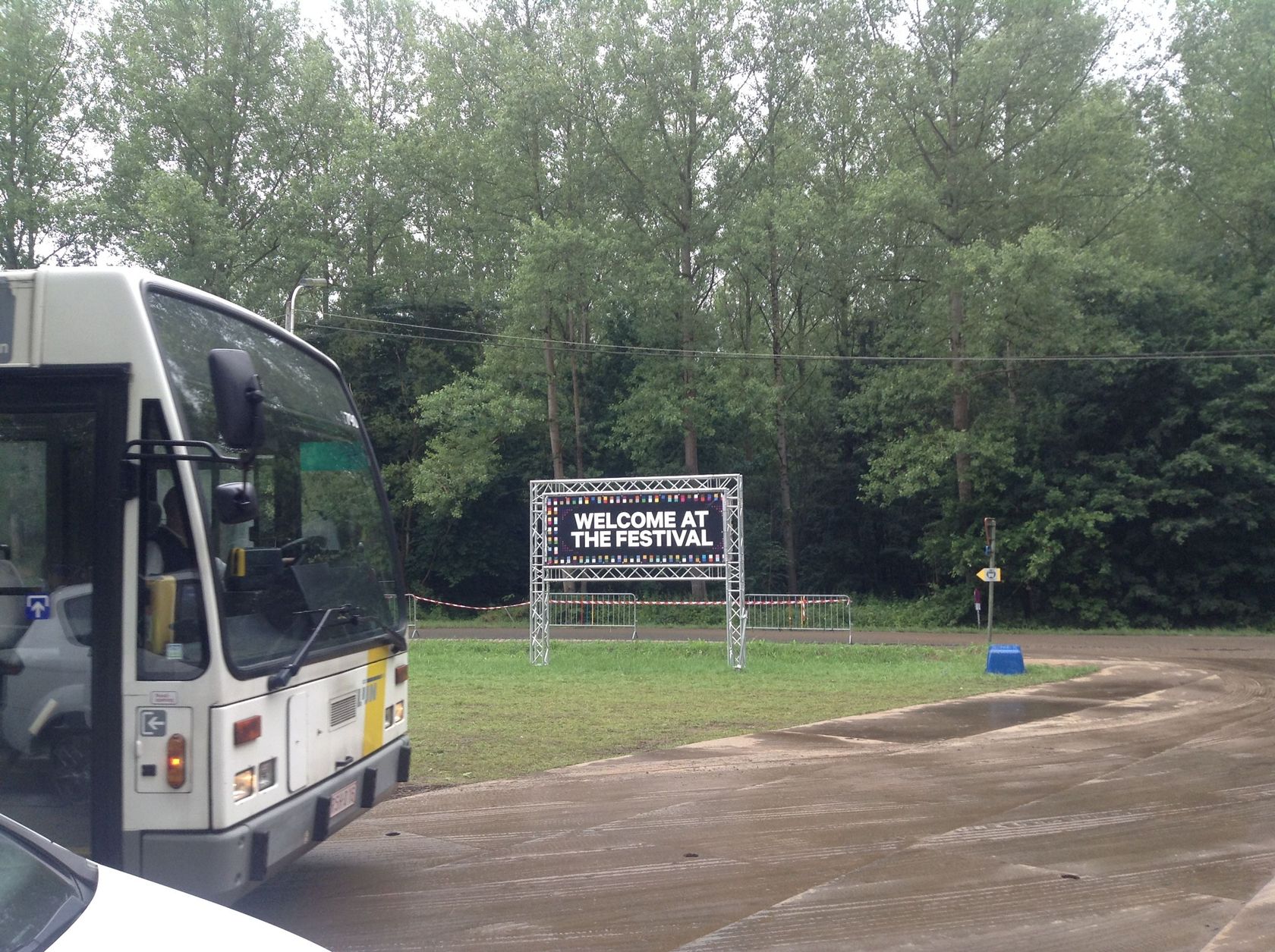 The shuttle bus takes about 30 minutes from Leuven to Rock Werchter. The bus stops somewhere not far from the festival, you will need to walk a small distance to get the entrance.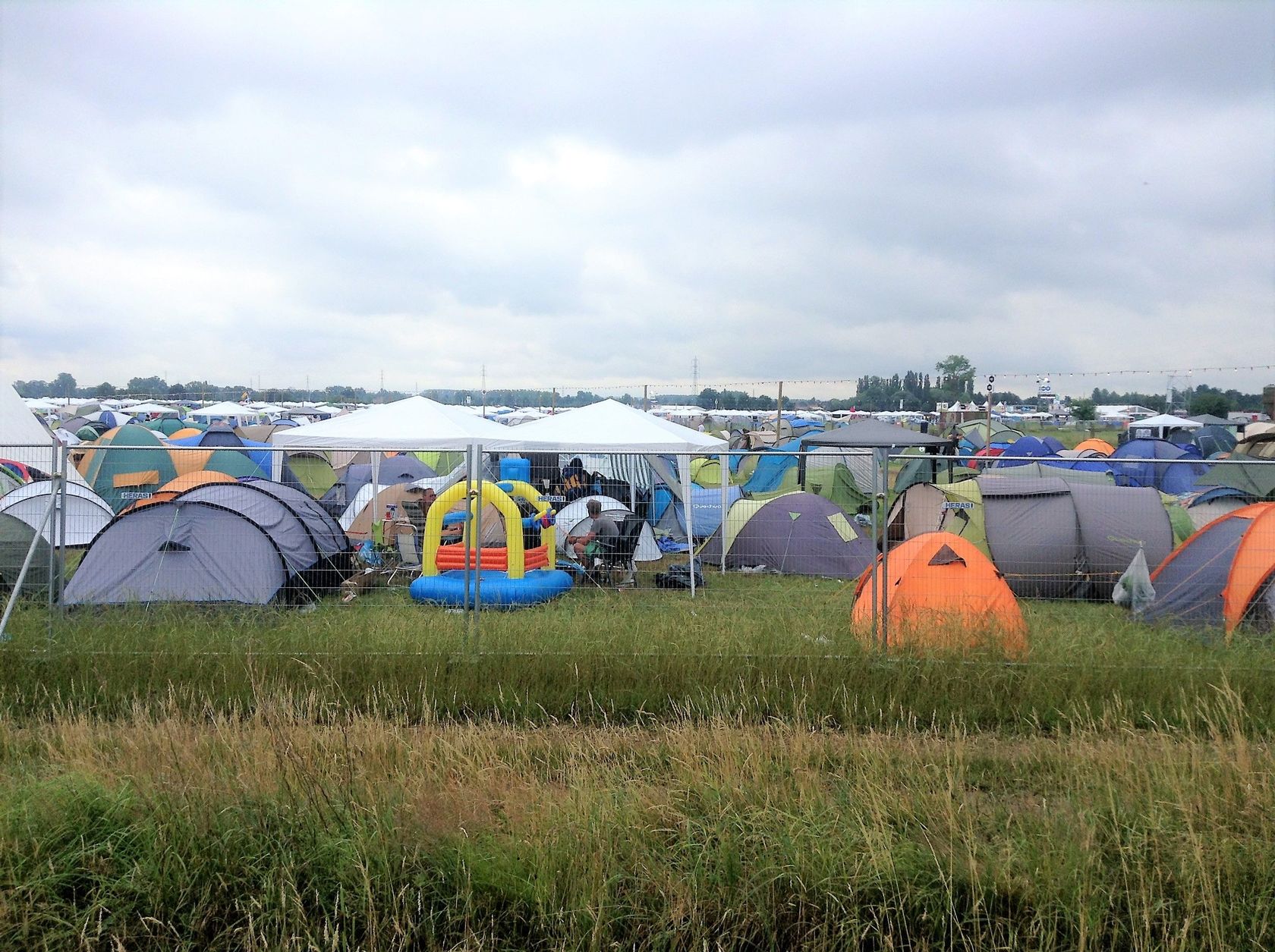 On the walk to the festival, you pass some of the campsites. Many young European kids like to do camping here but I'm not such a big fan of camping in the muddy ground and the weather is Belgium is not always nice. I'm lucky to live in Leuven so I can easily take the shuttle.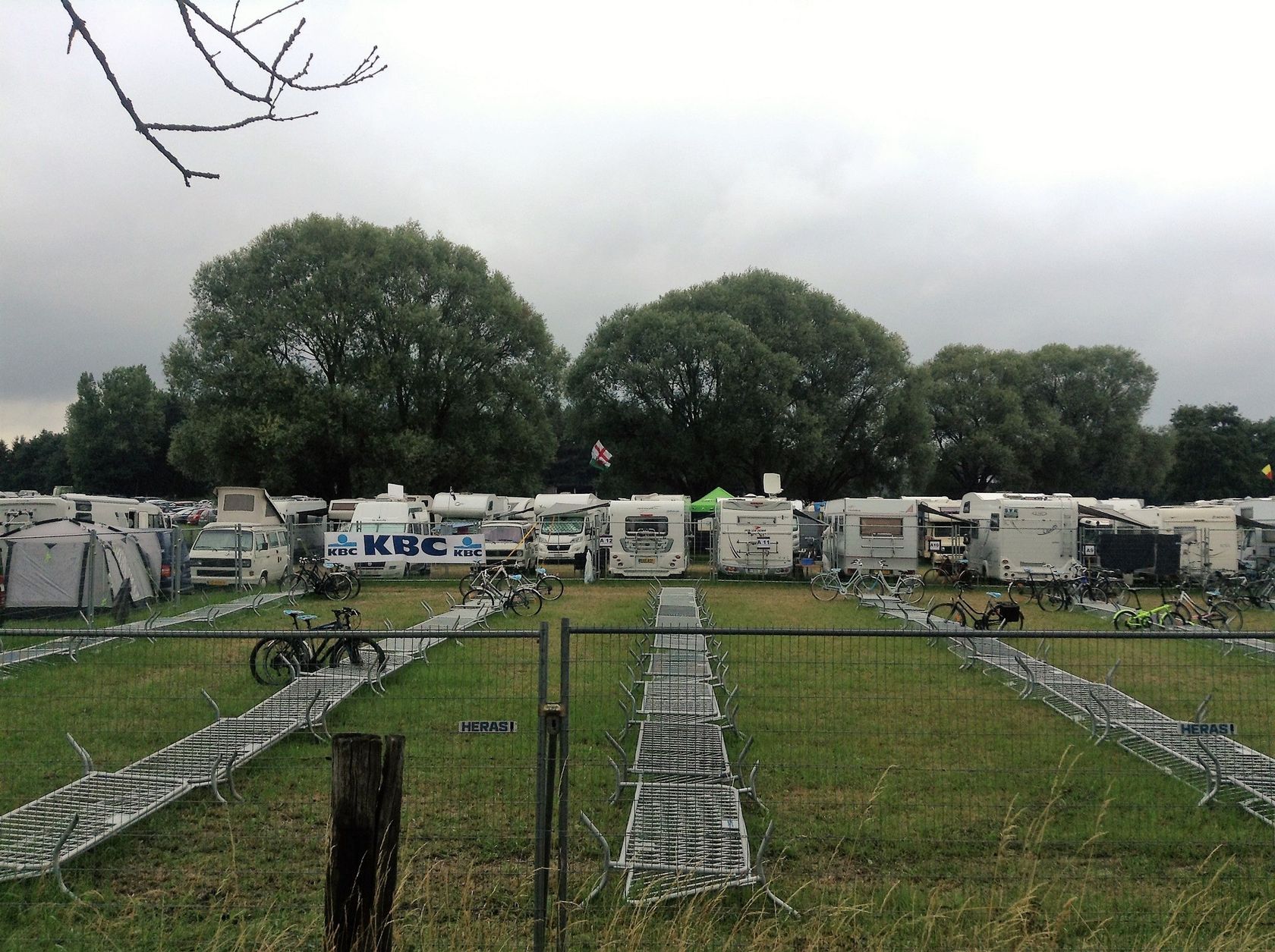 There's also a caravan site, it seems interesting to me though. Great alternative for camping.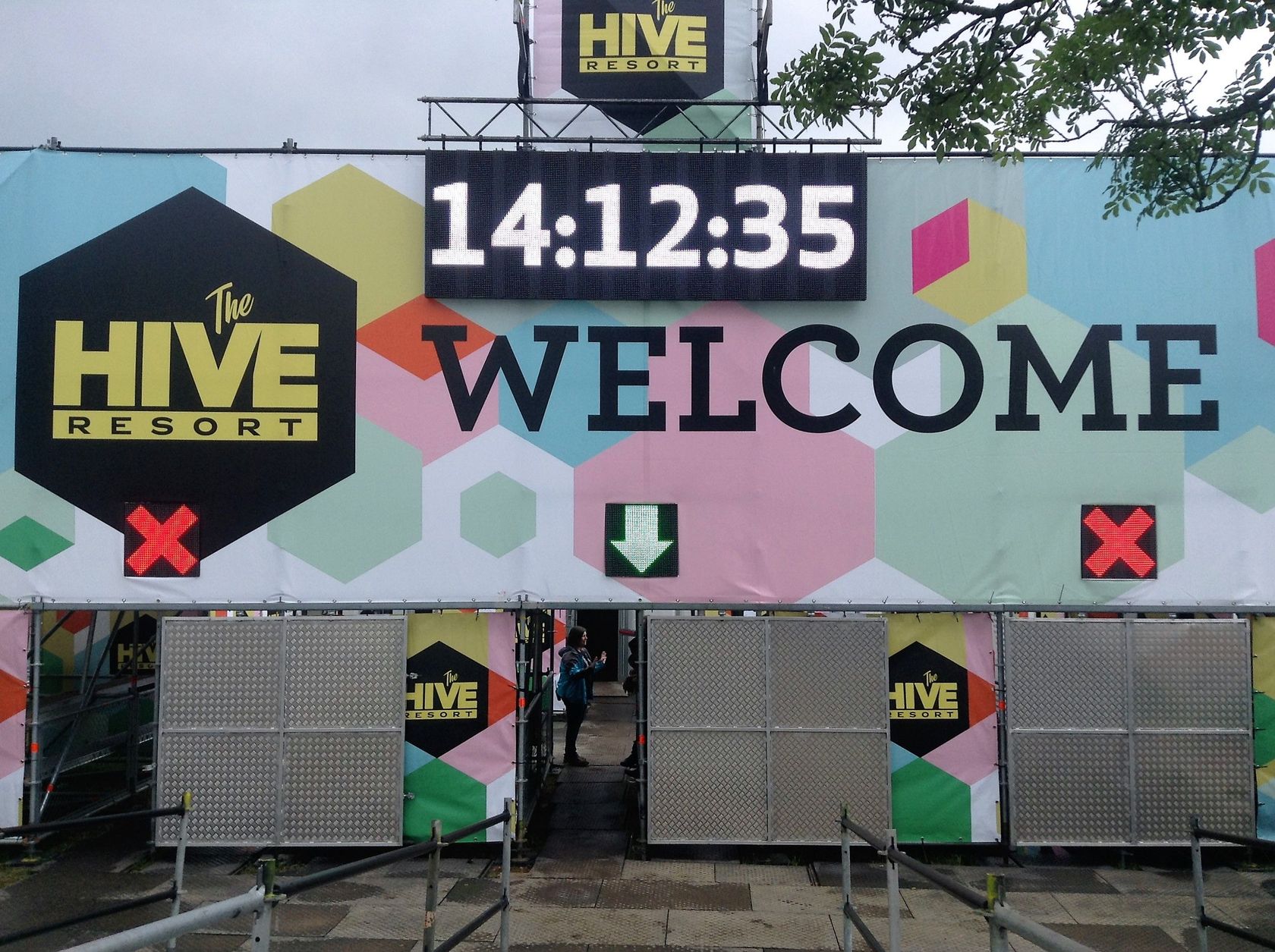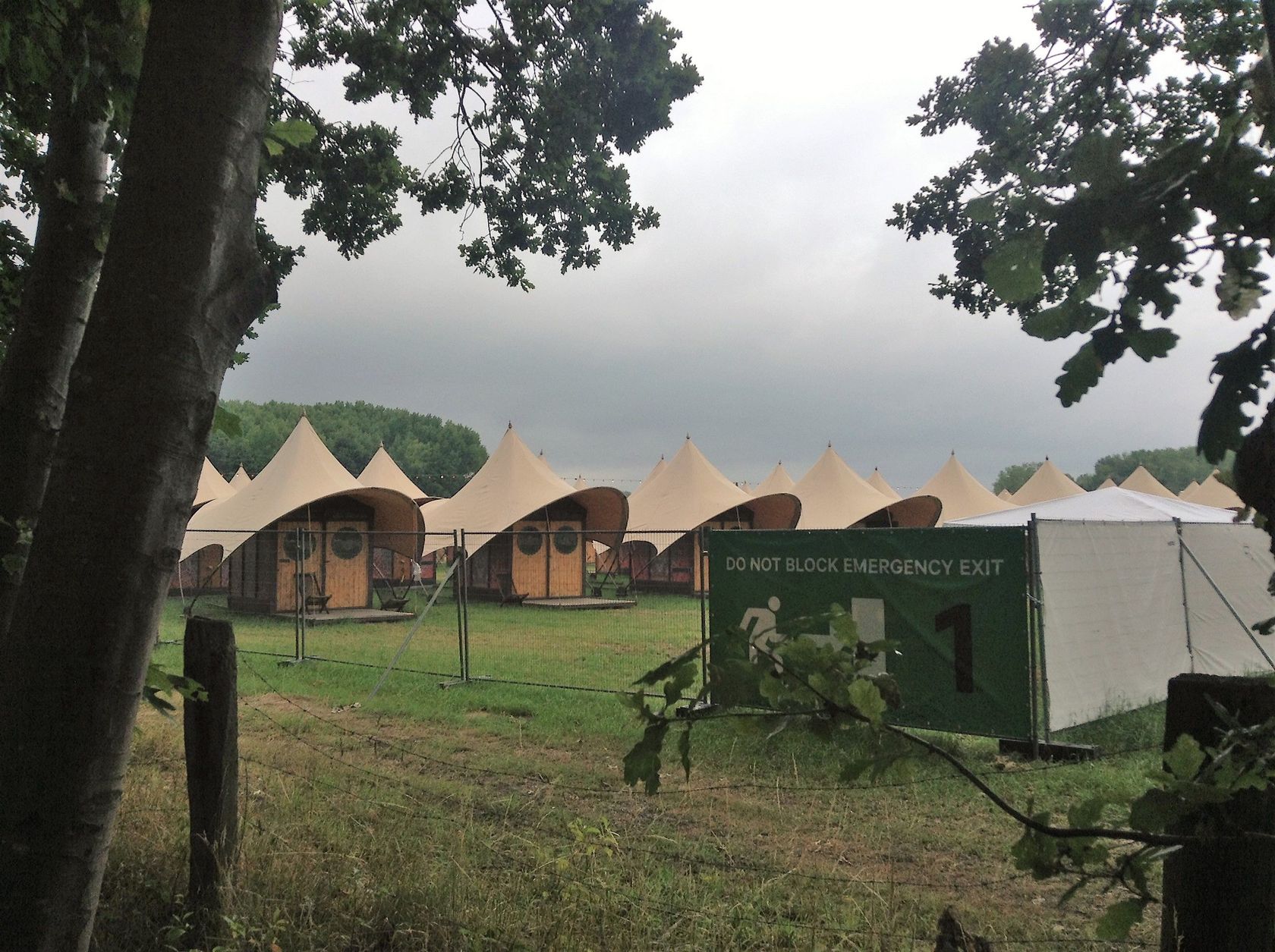 Recent years, a kind of premium camping resort becomes more and more popular in Rock Werchter. I went to take a closer look at it. It has a shape of tent but It got separate rooms. Quite interesting but the price might also be interesting (high) enough.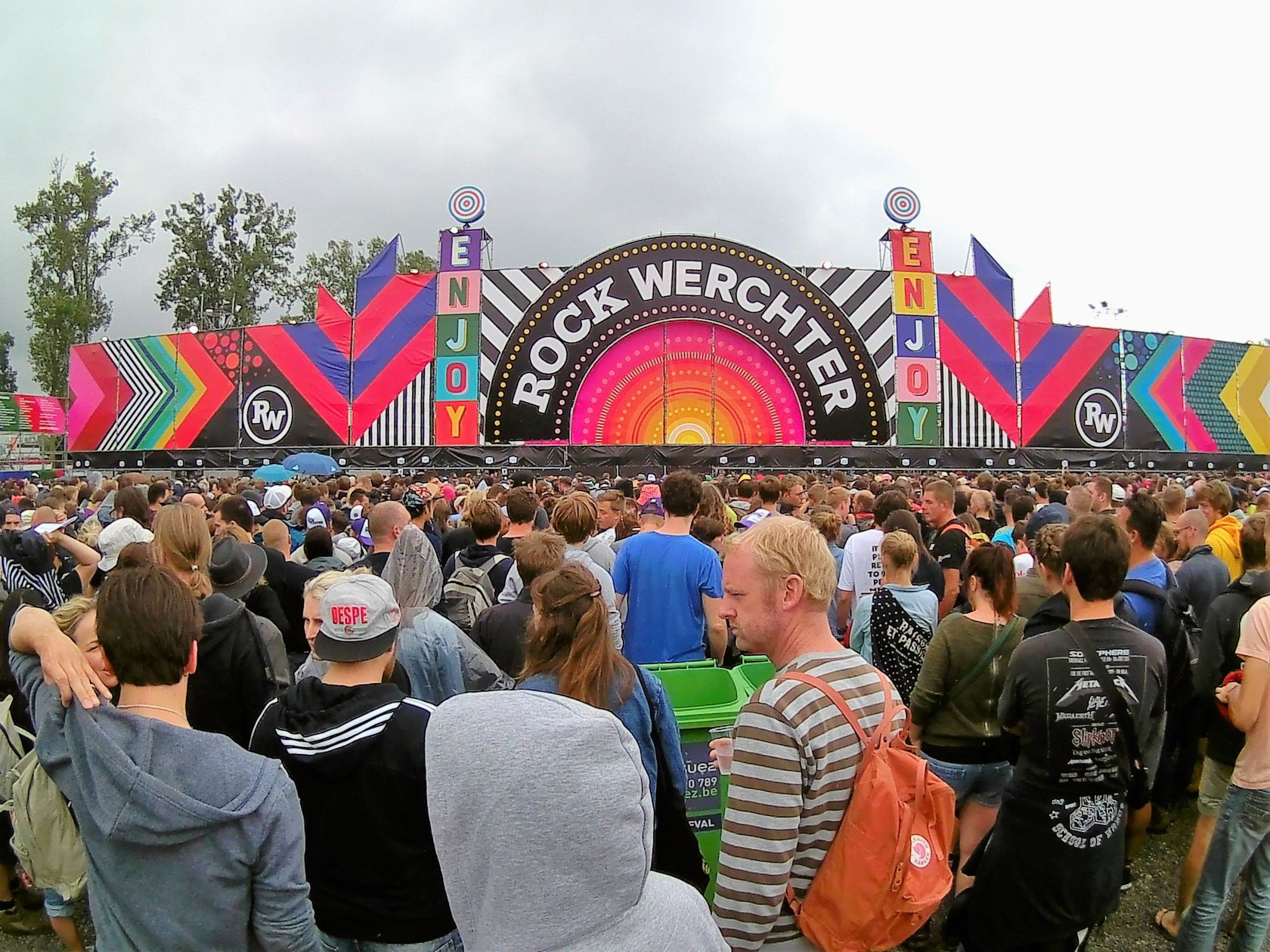 Finally arrived at the entrance! Long line though, every one was excited and couldn't wait to get in.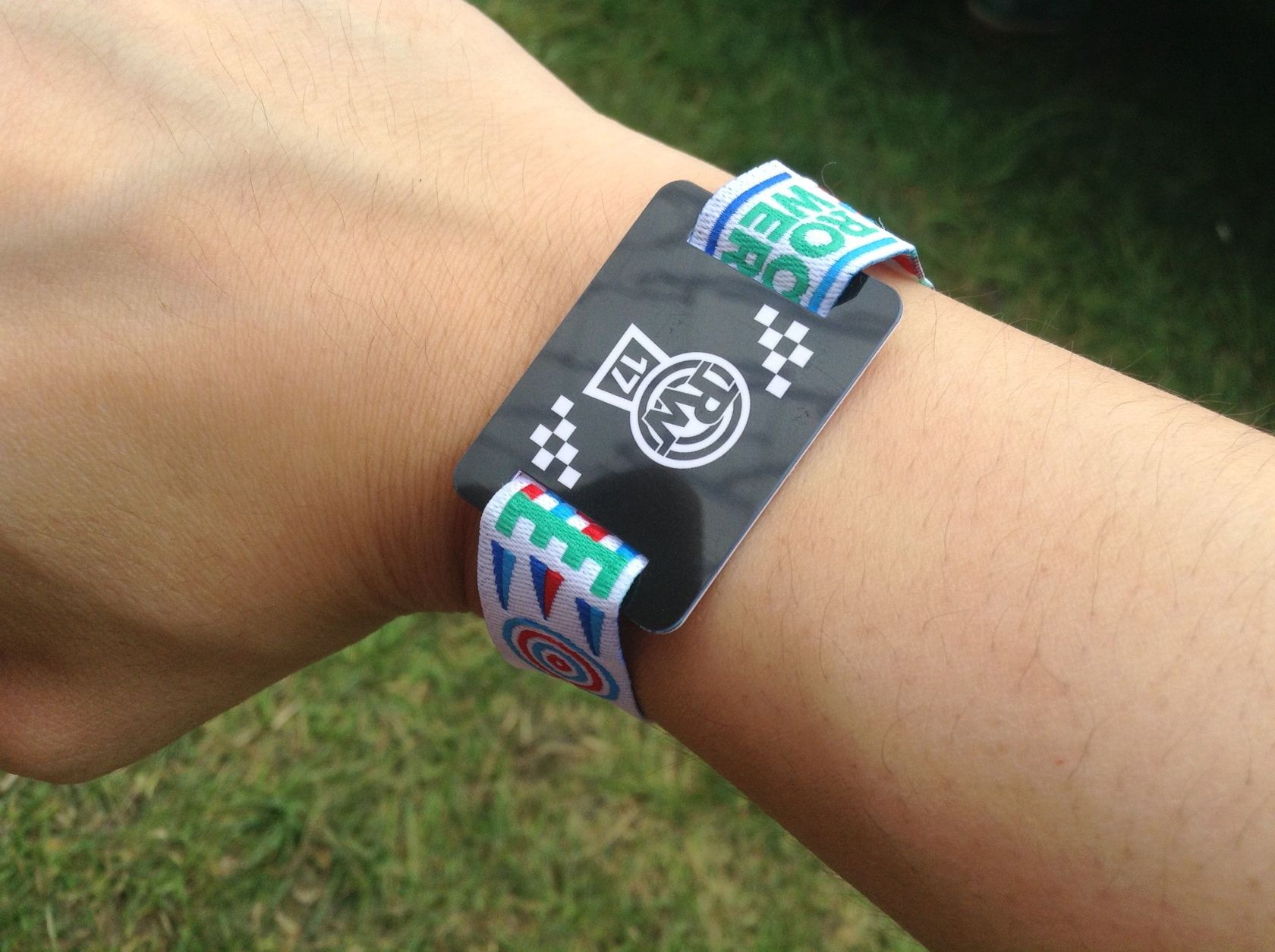 After the thorough security check, finally got inside!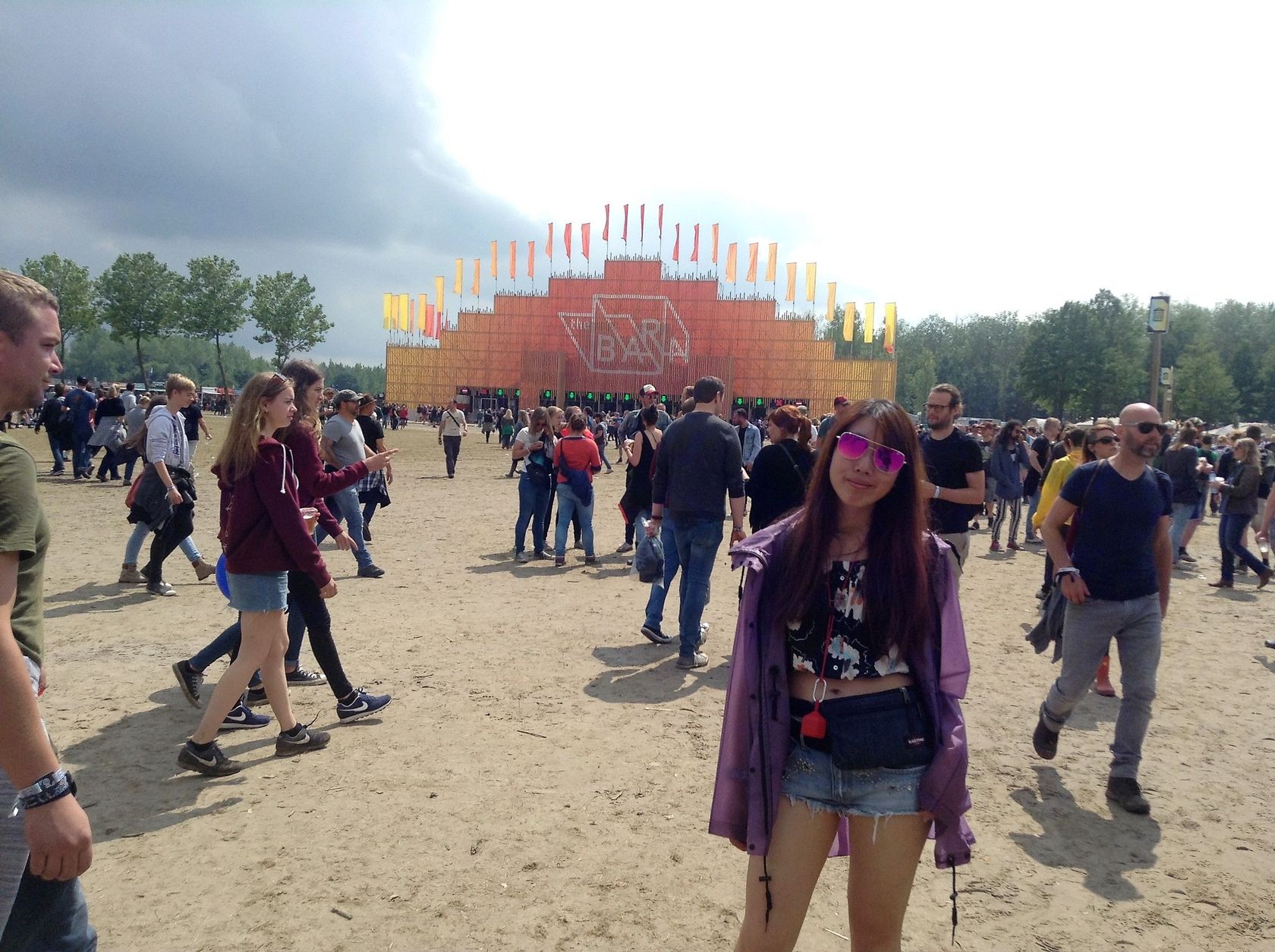 This is the schedule for the main stage. I'm really looking forward to see Foo Fighters. There are three stages in total in Rock Werchter, the main open-air stage and two indoor stages. There are concerts simultaneously at all stages. The first concert I went to watch was Thurston Moore Group. If you happen to like Sonic Youth, you will enjoy Thurston Moore, the former guitarist and vocalist of Sonic Youth.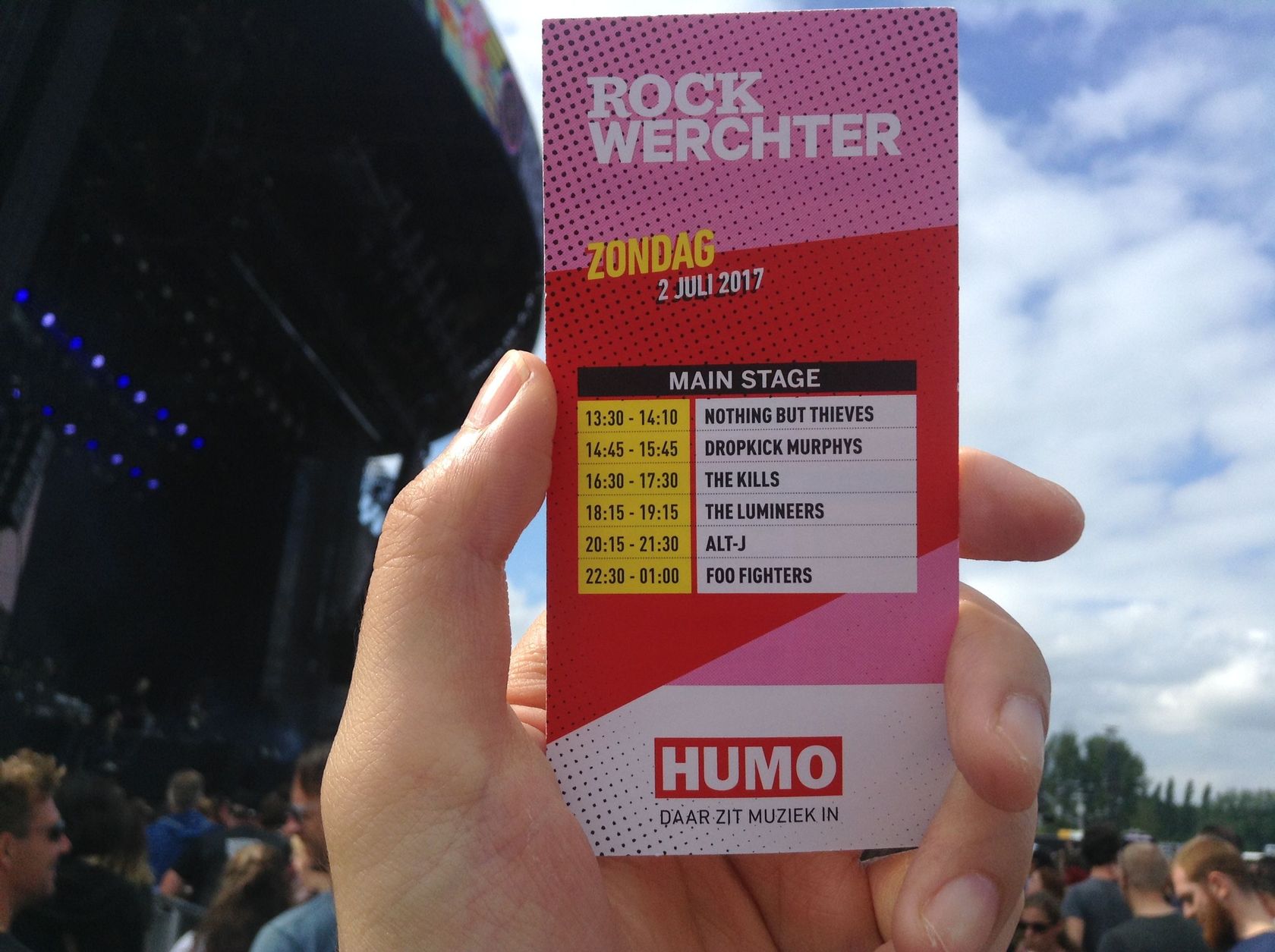 After Thurston Moore, there's still time till the next concert I liked to see - The Kills. So I went on a walk around, there was quite a lot to do everywhere.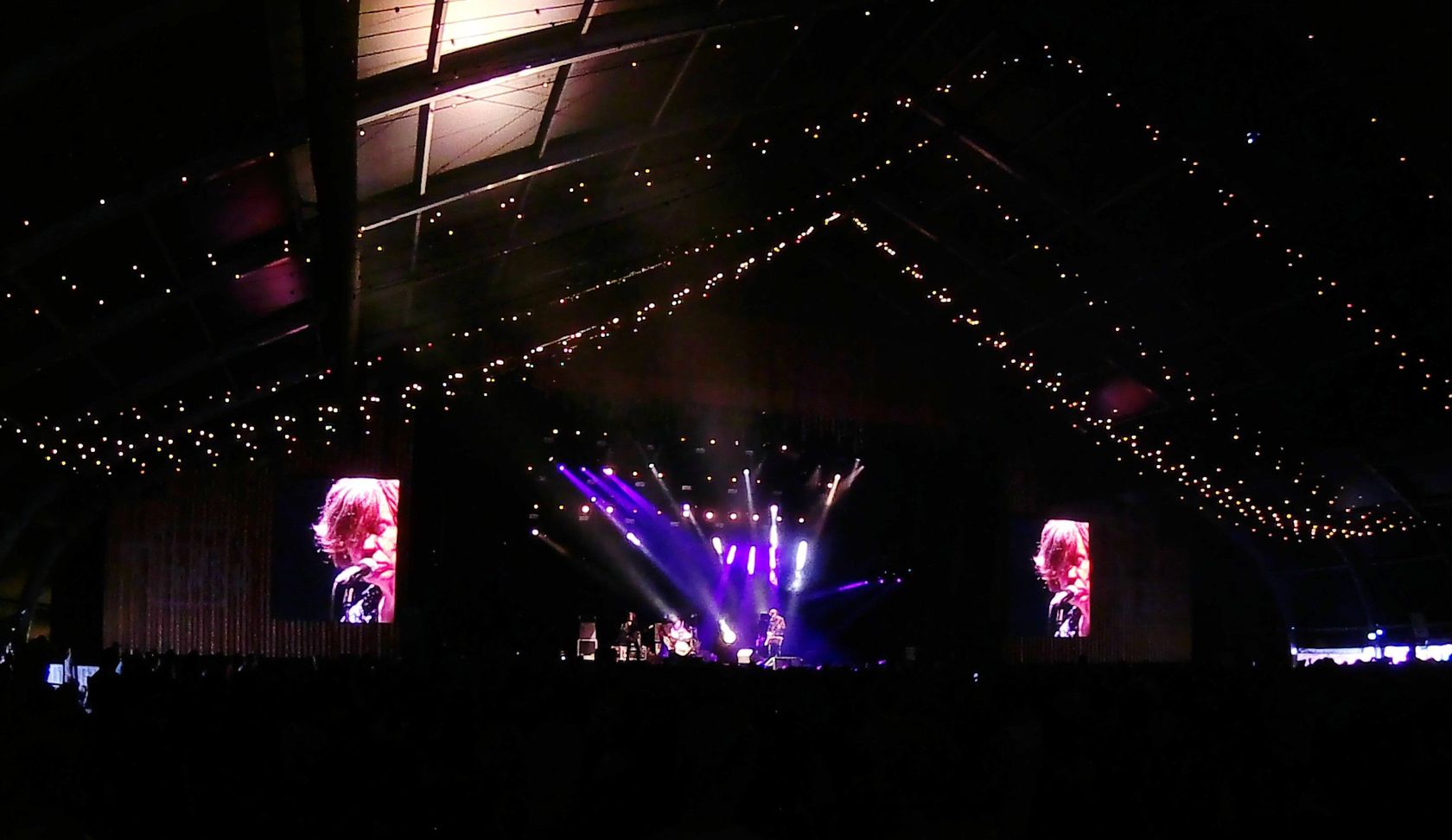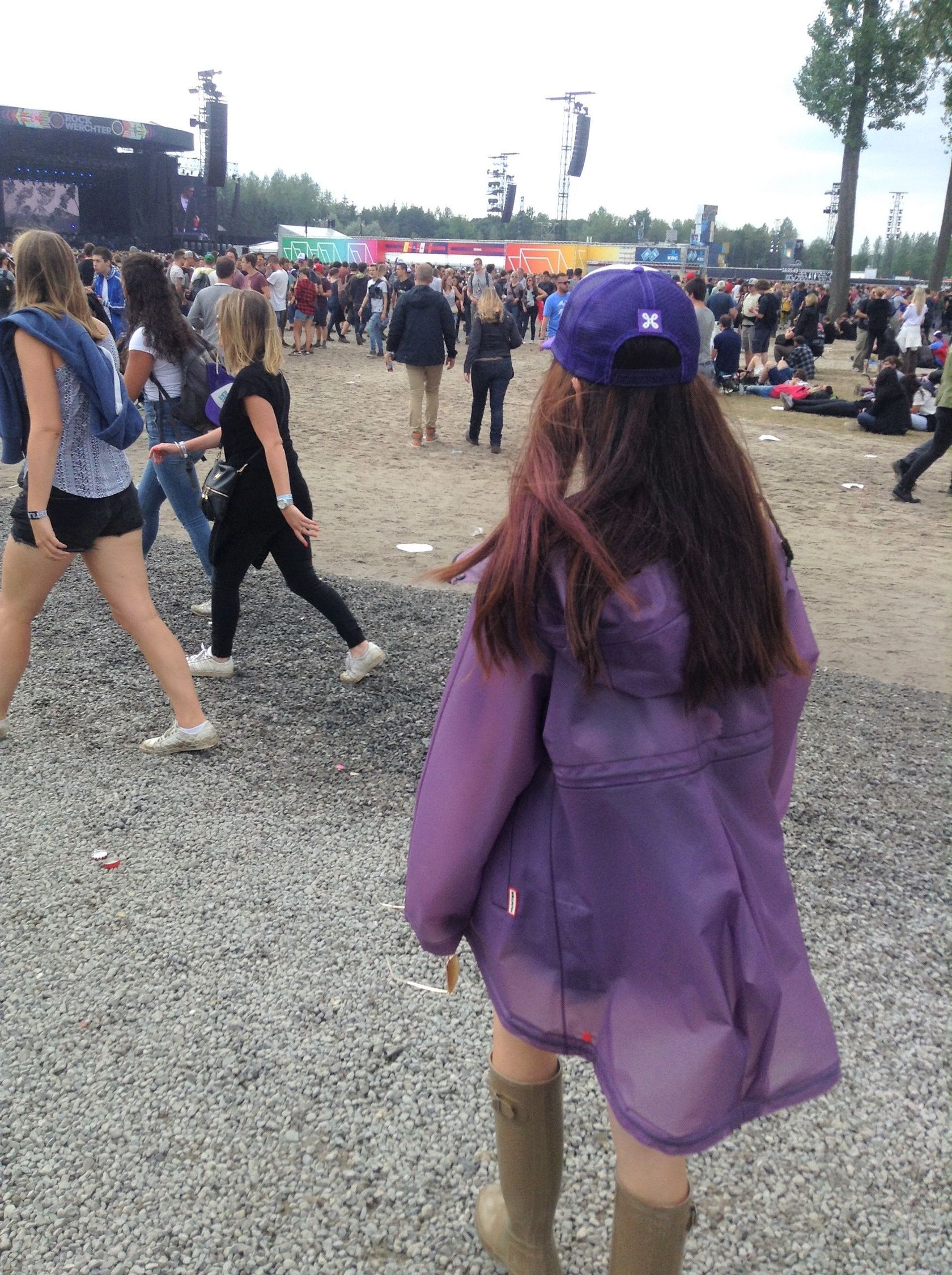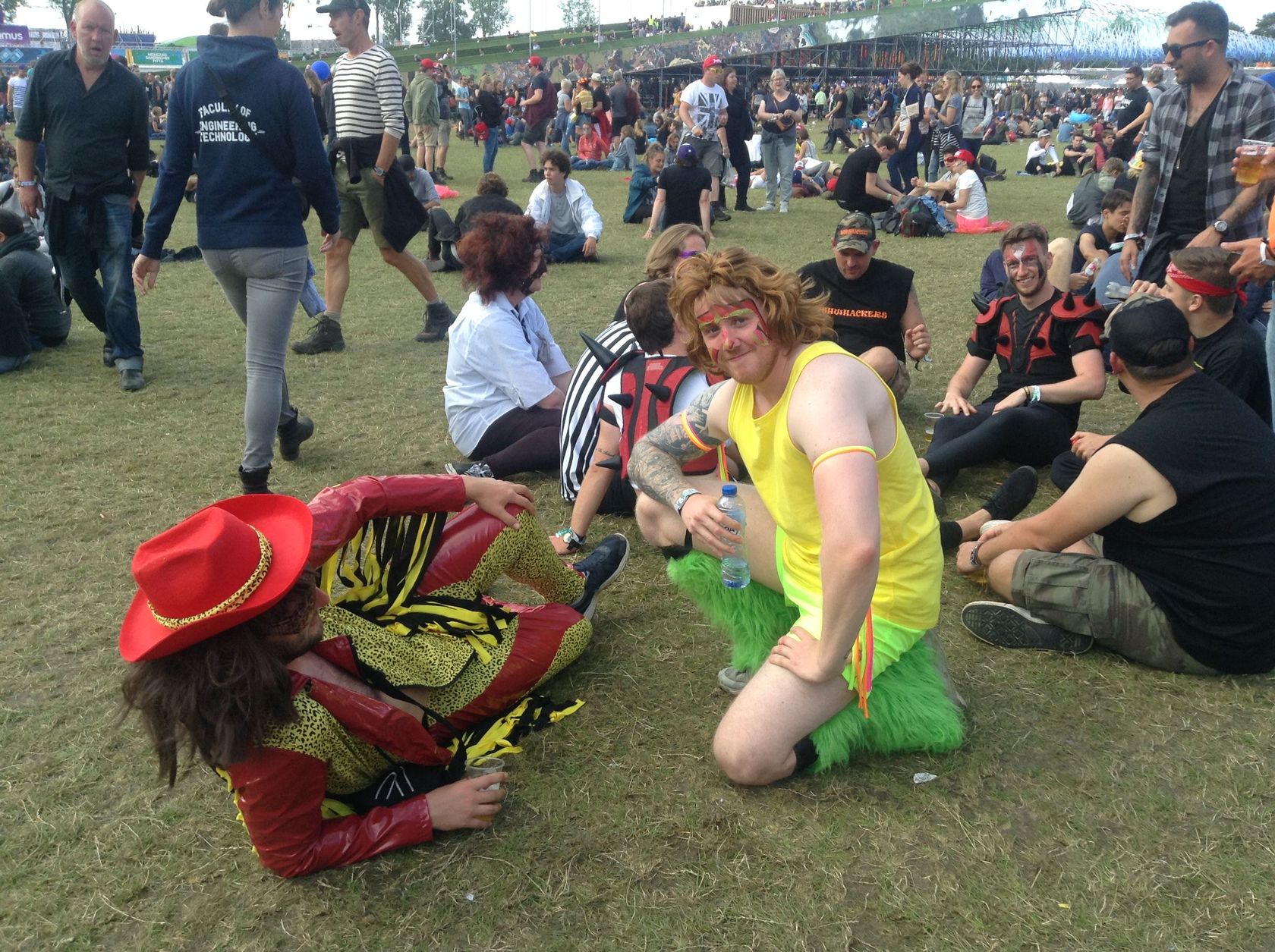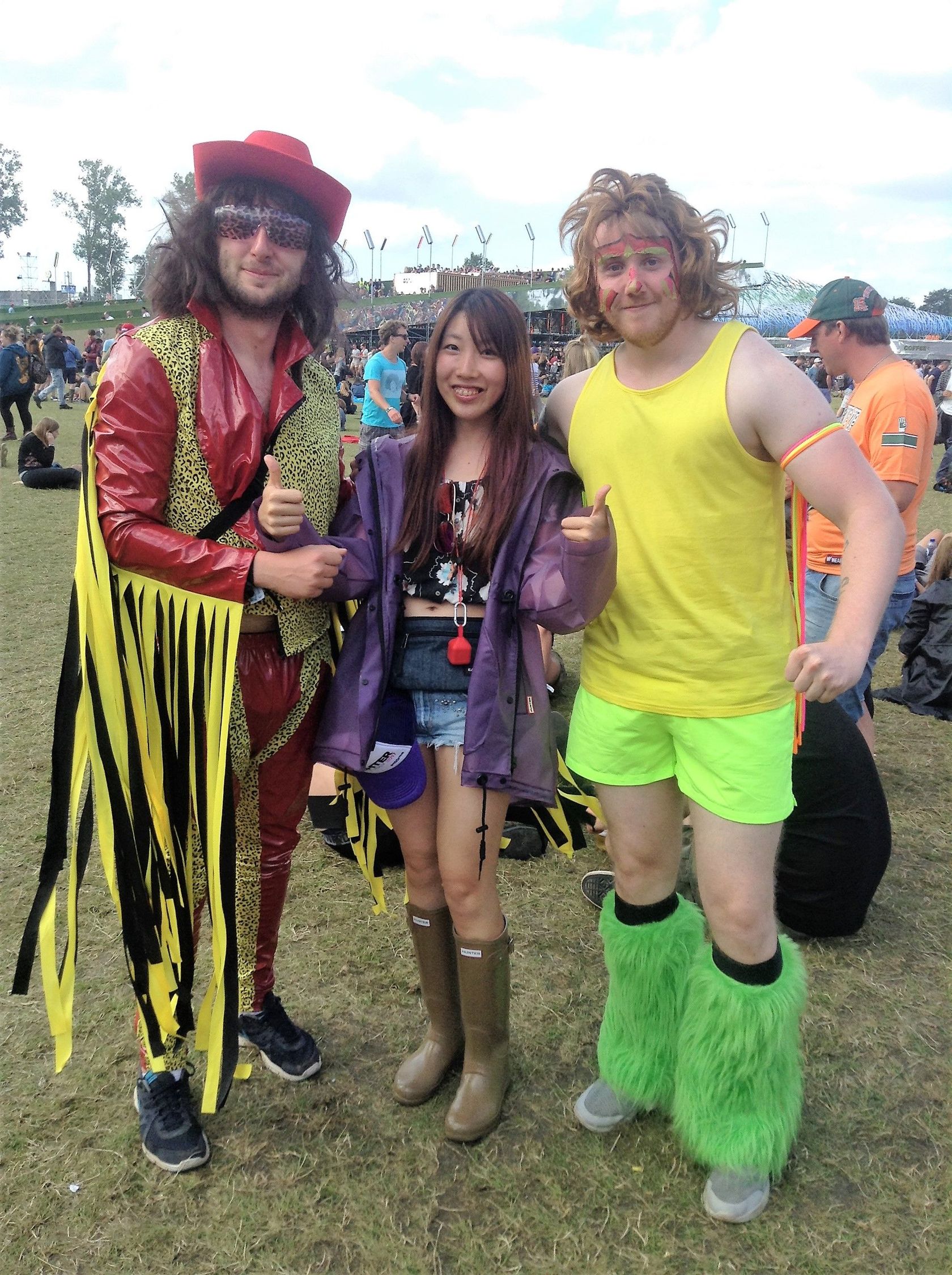 Best outfit of the day?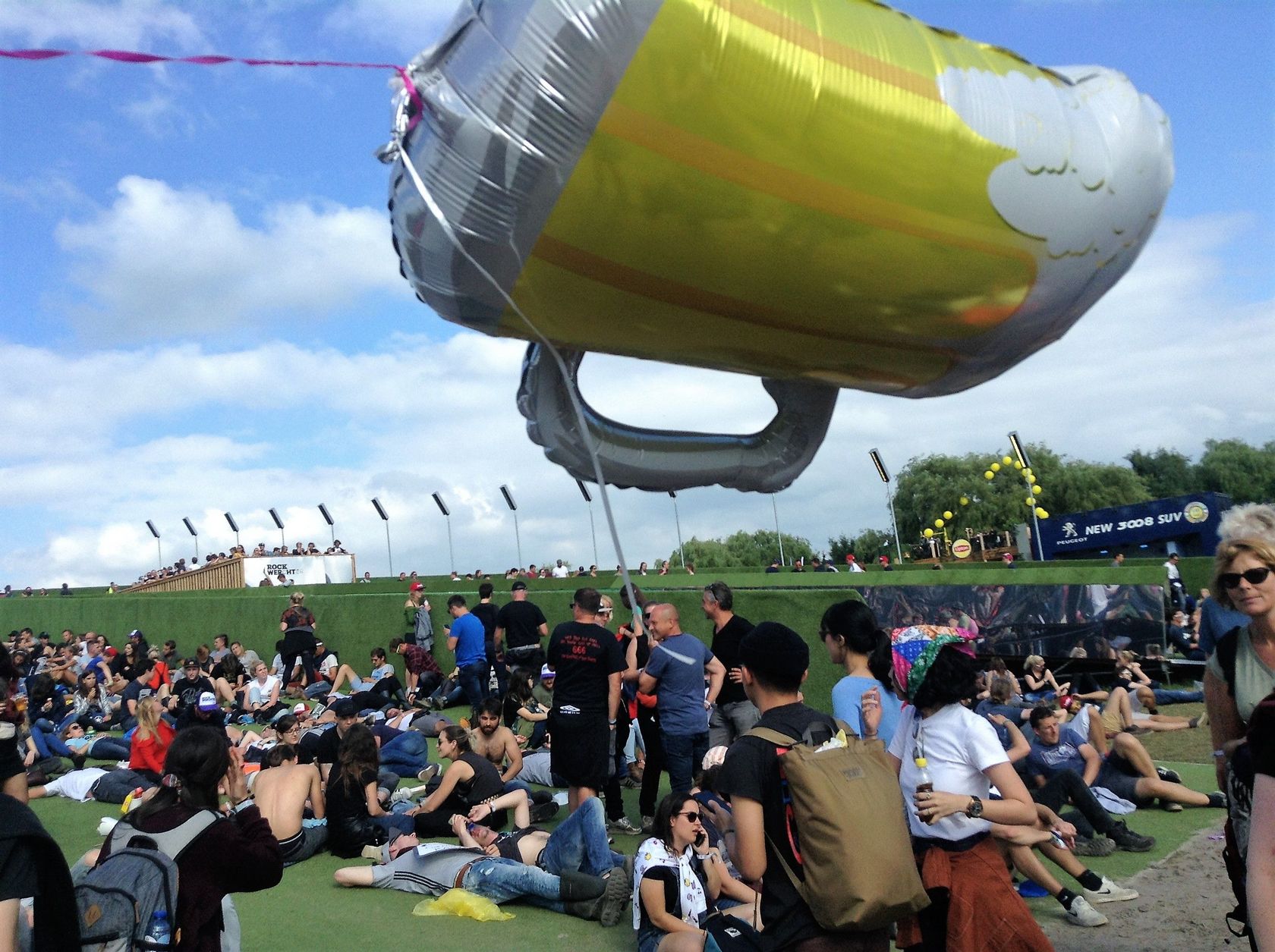 Love this beer balloon.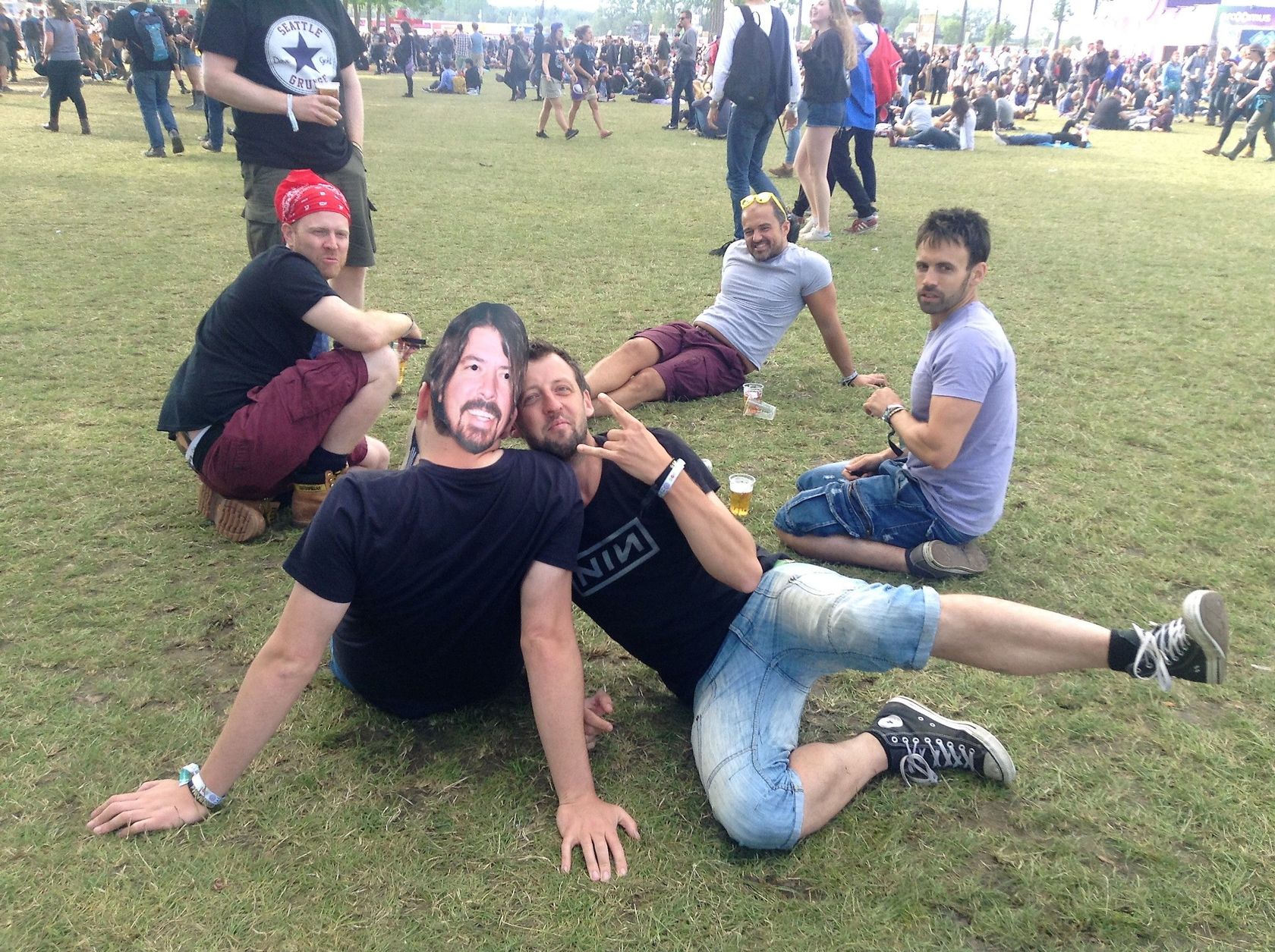 This guys got a good taste in music, Foo Fighters and NIN shirt!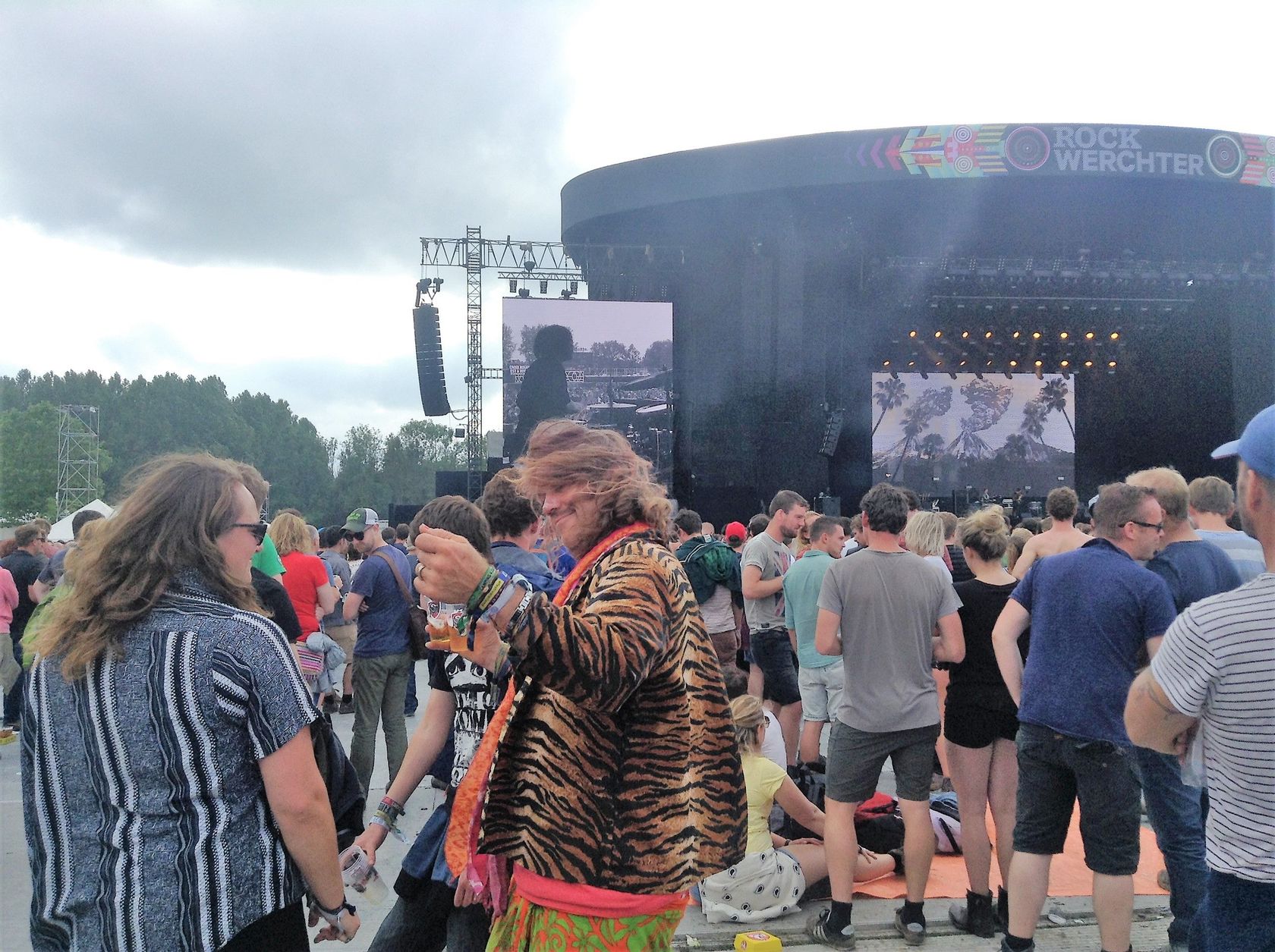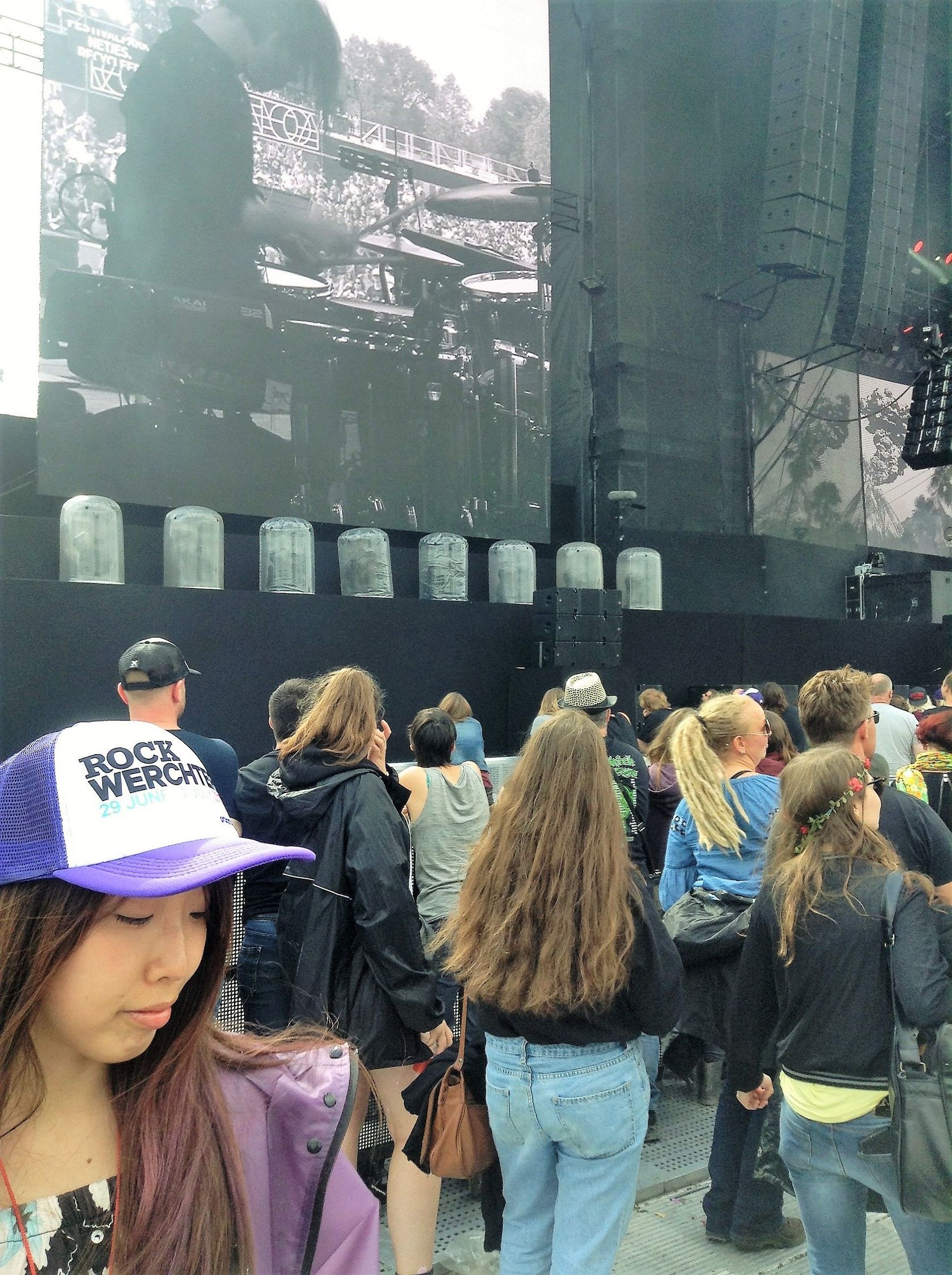 I enjoyed the performance of The Kills too. The band makes pure blues-rock with lots of power and glamour.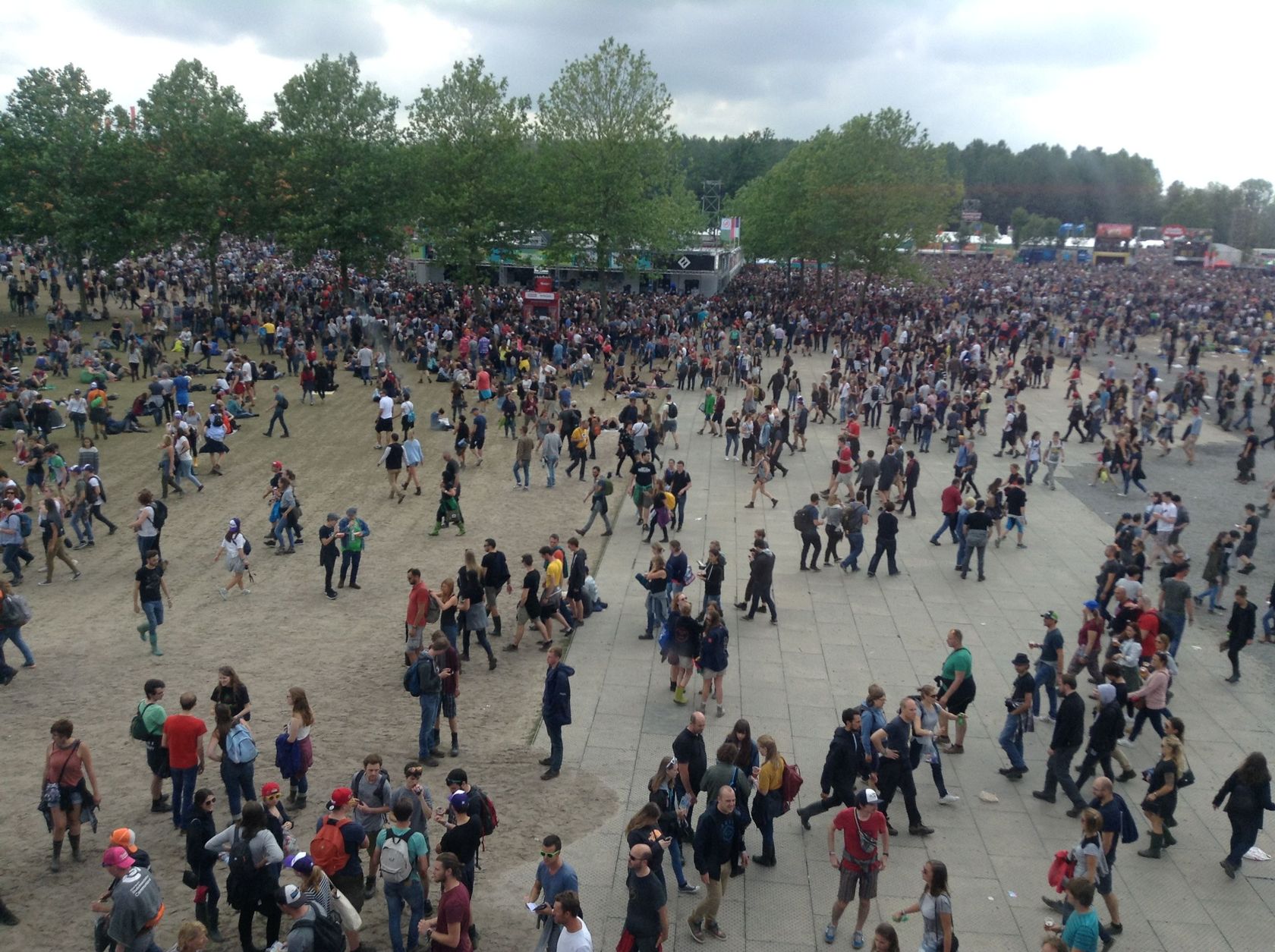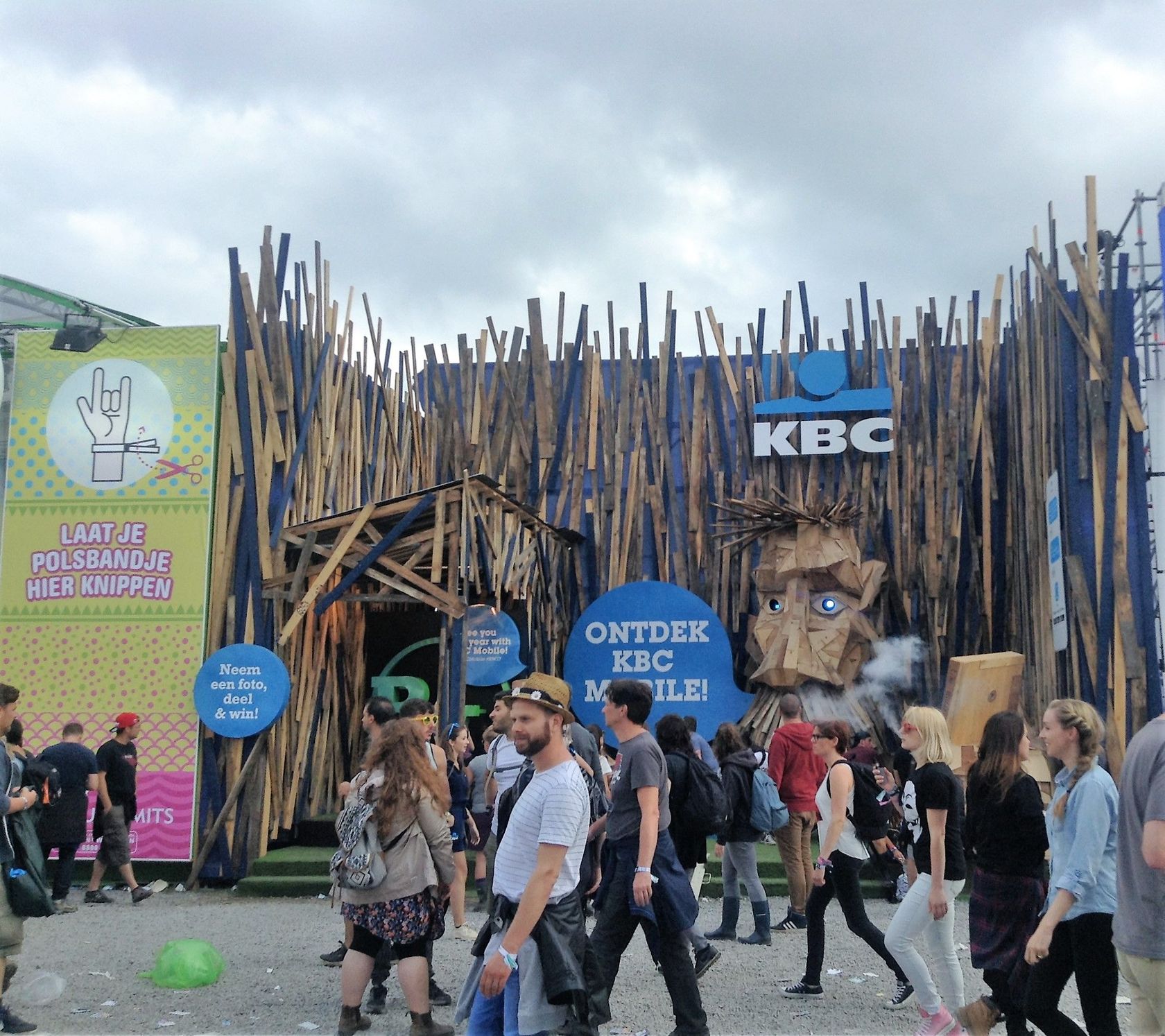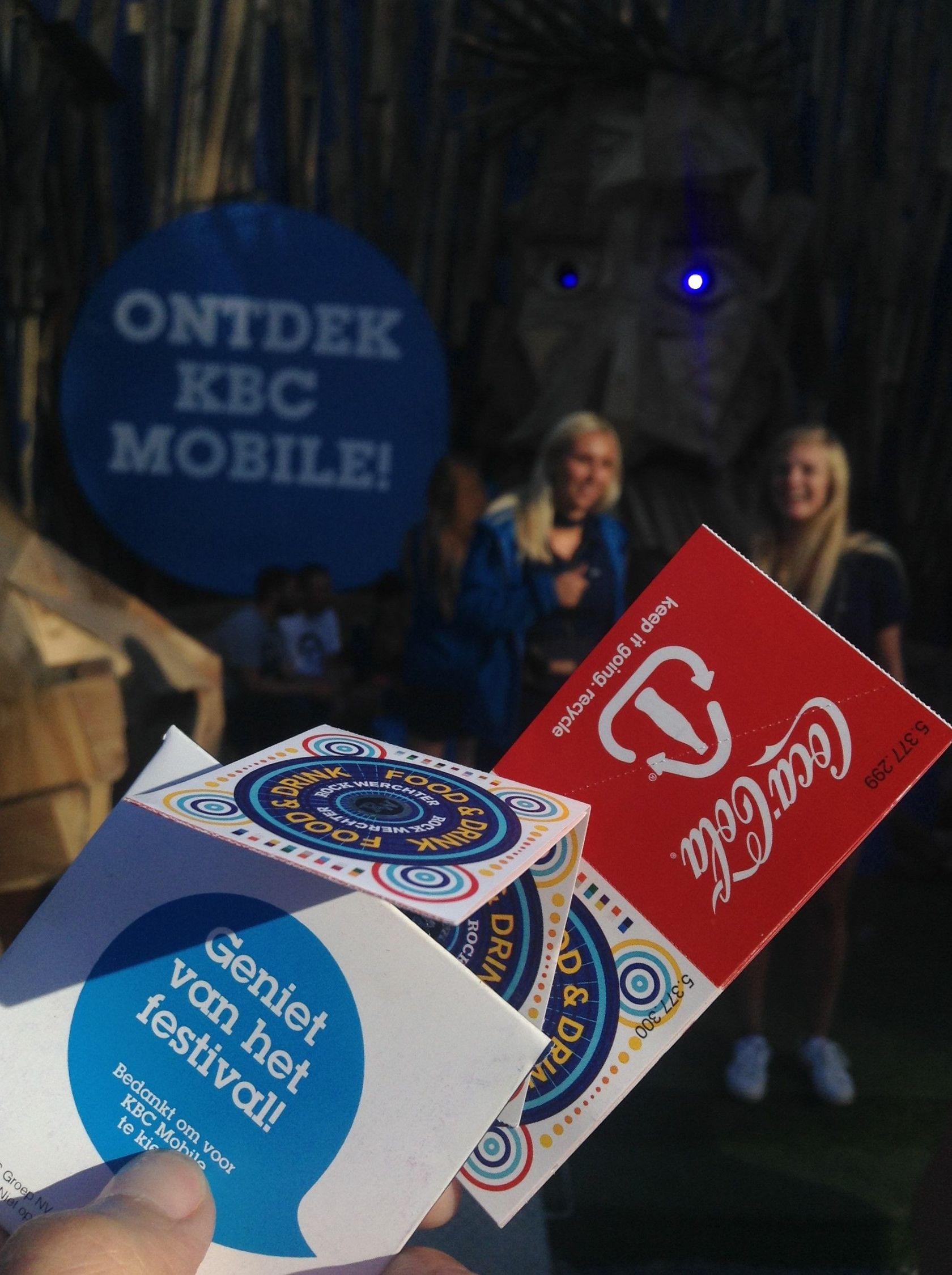 Like many big events, Rock Werchter has many sponsors. KBC is one of the biggest sponsor. If you open a new (and free) account with them this day, you will get 9 coupon to get drinks and food, I was thinking why not, free food, so I registered online and got the coupon.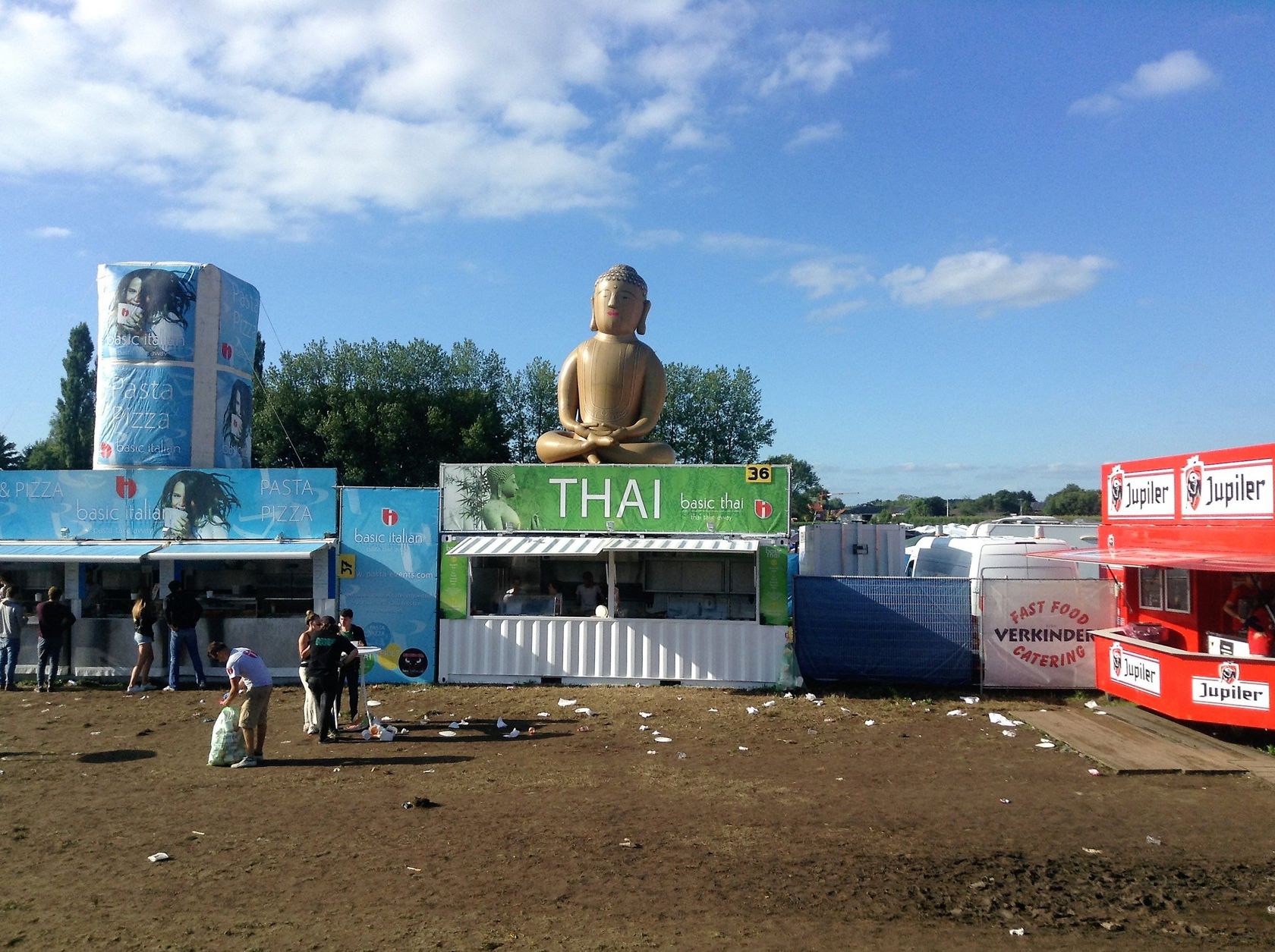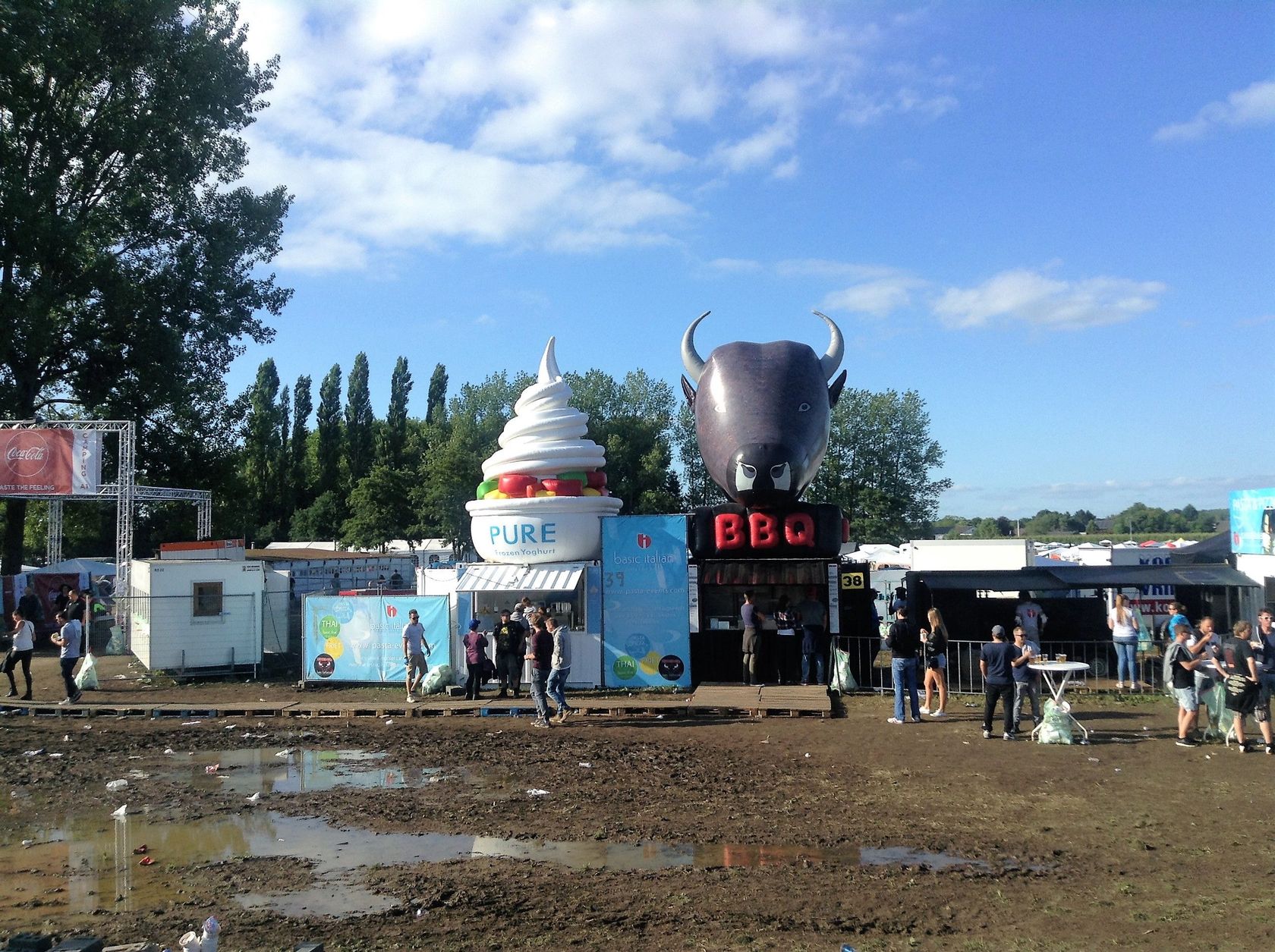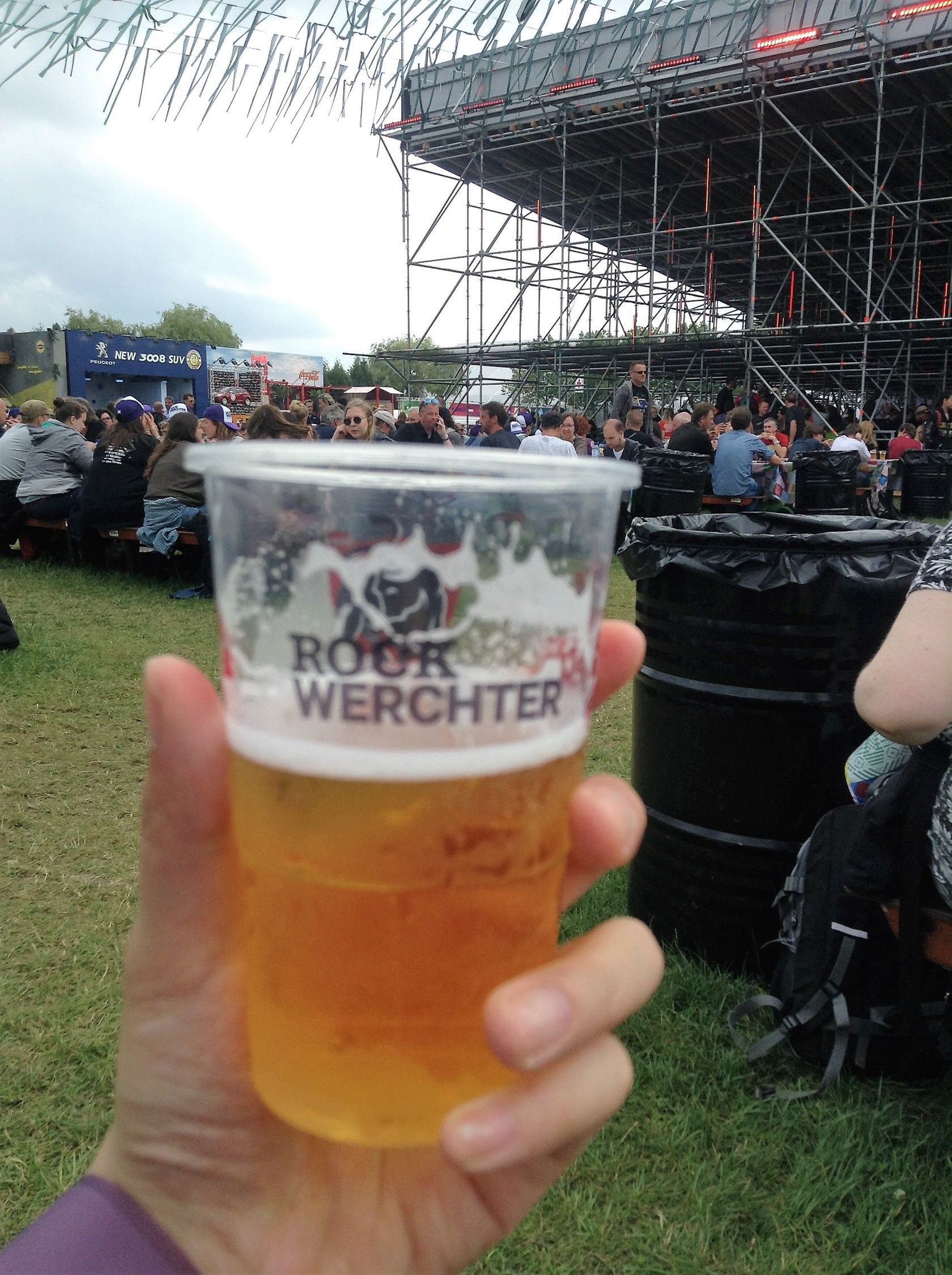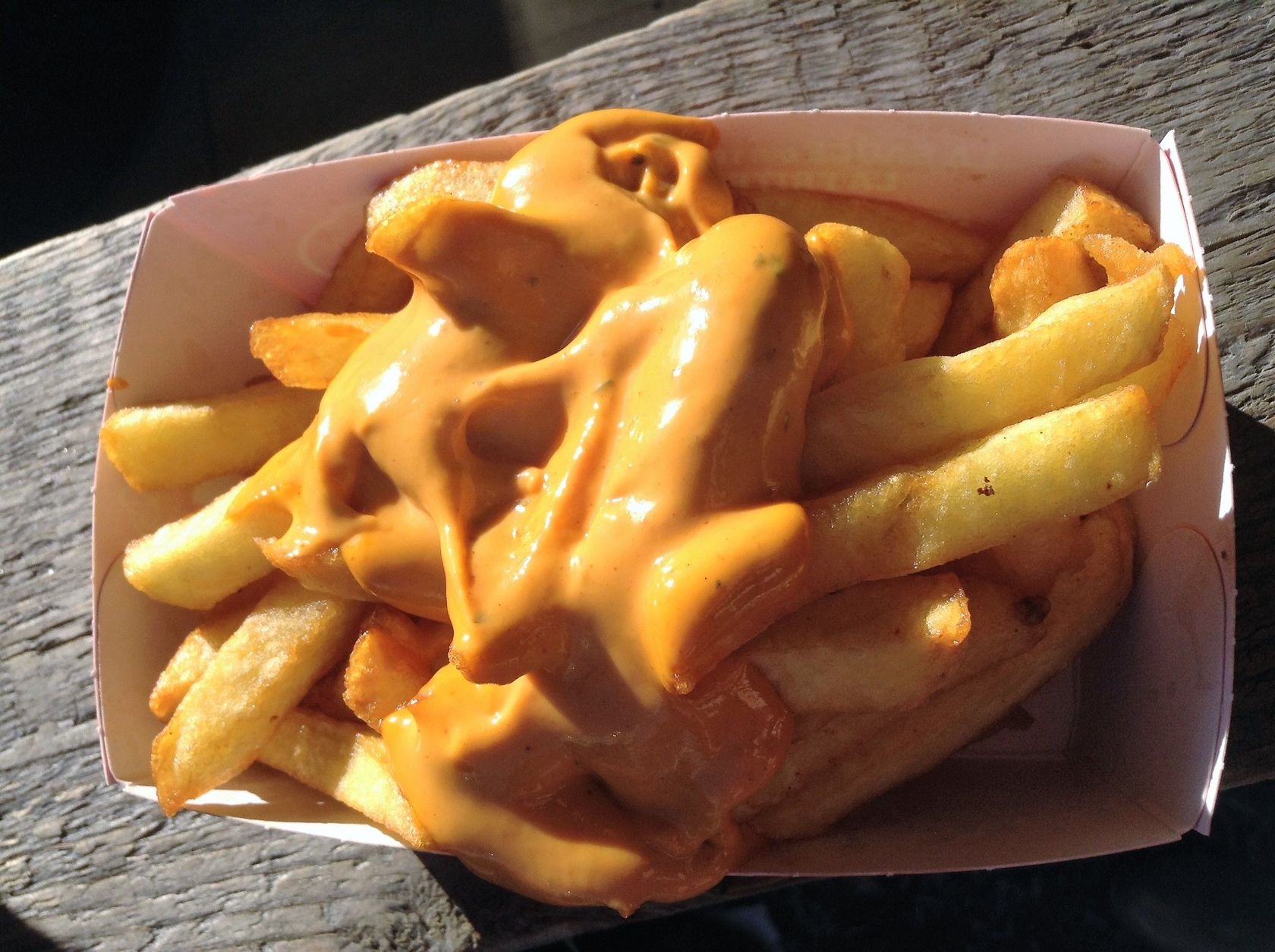 There are many food and drink booths, I got typical Belgian beers and Belgian fries with Belgian sauce - Andalous.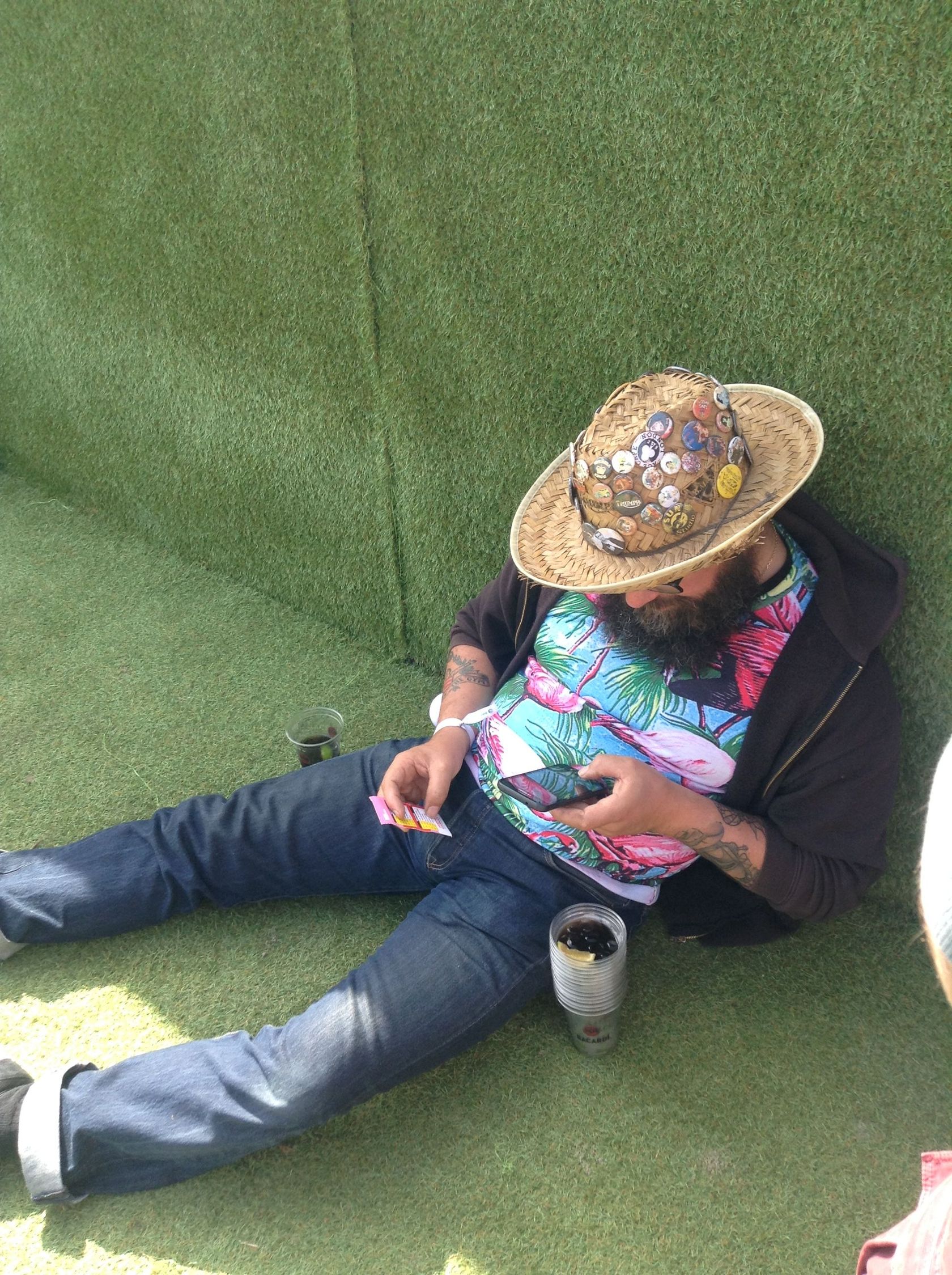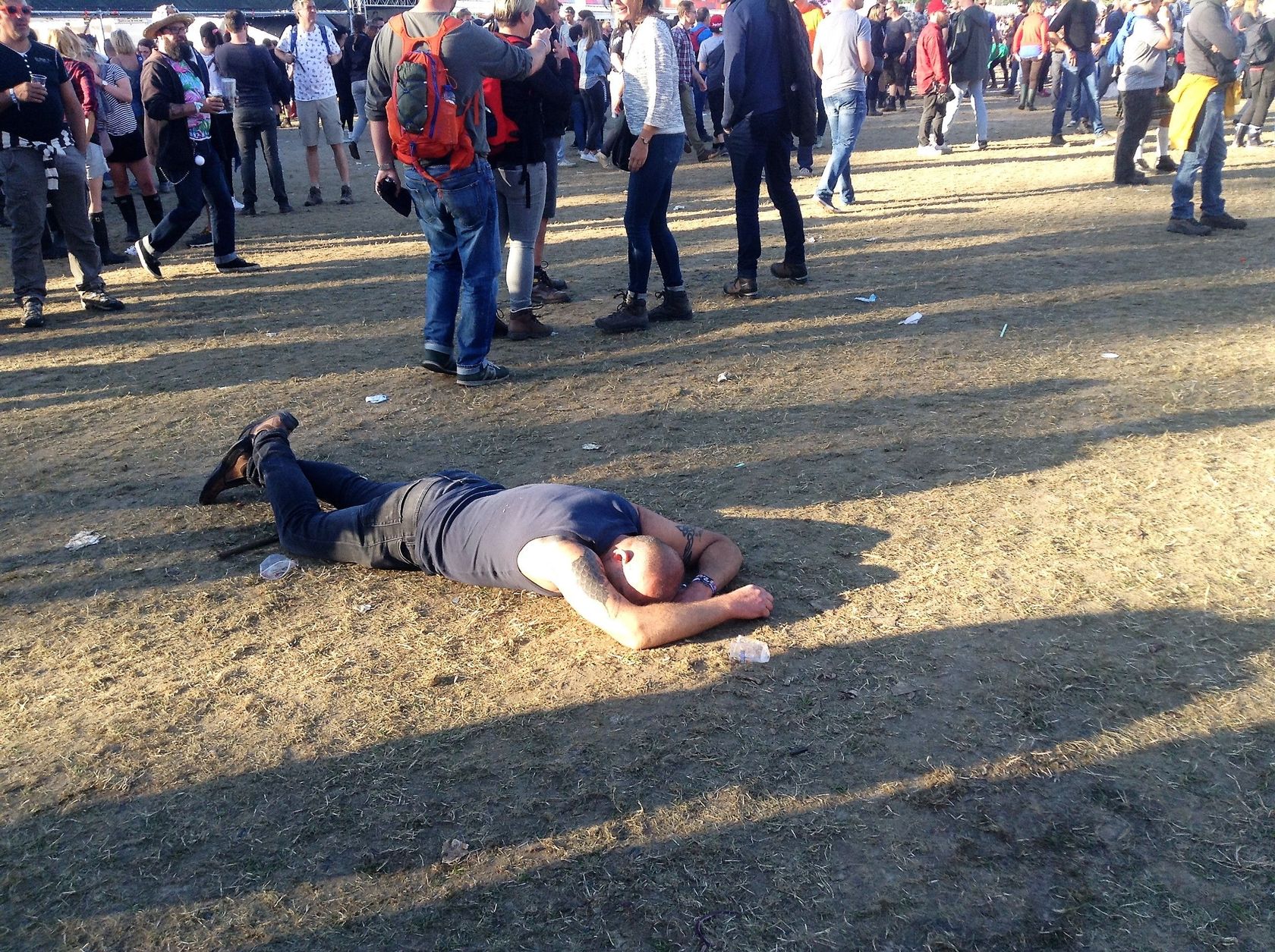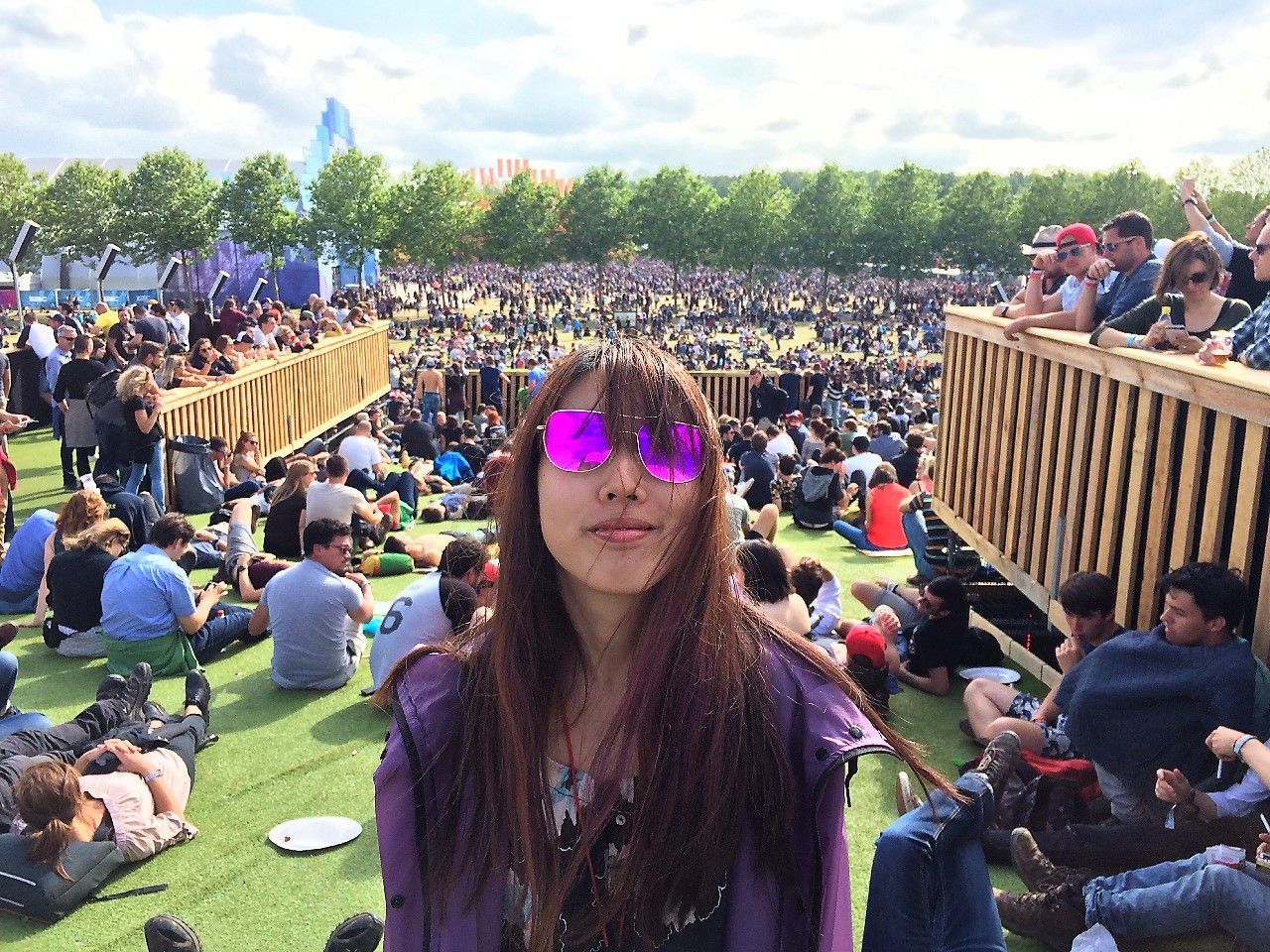 People have different ways of resting, some sat in the man-made grass, some simply slept in the middle of the busy area while many others were walking by. And me, simply enjoying the sunshine while people-watching.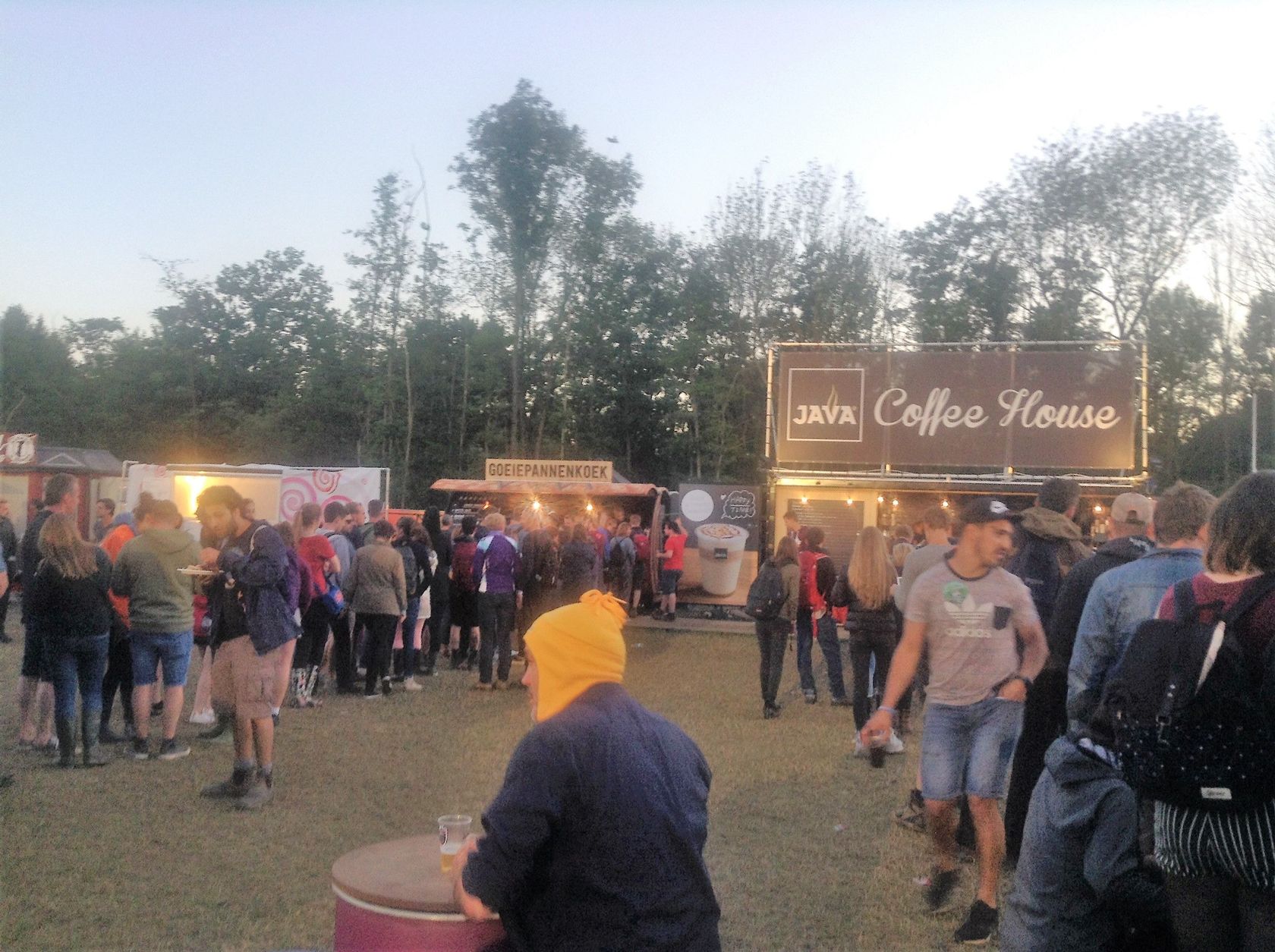 After some coffee and pancake, I got ready for the ending concert - Foo Fighters. They should have already played here back in 2015 but because Dave Grohl broke his leg, they cancelled that year. So this year it was also my first time got to see them live. The concert was amazing, every one was dancing, In the end there were wonderful fireworks.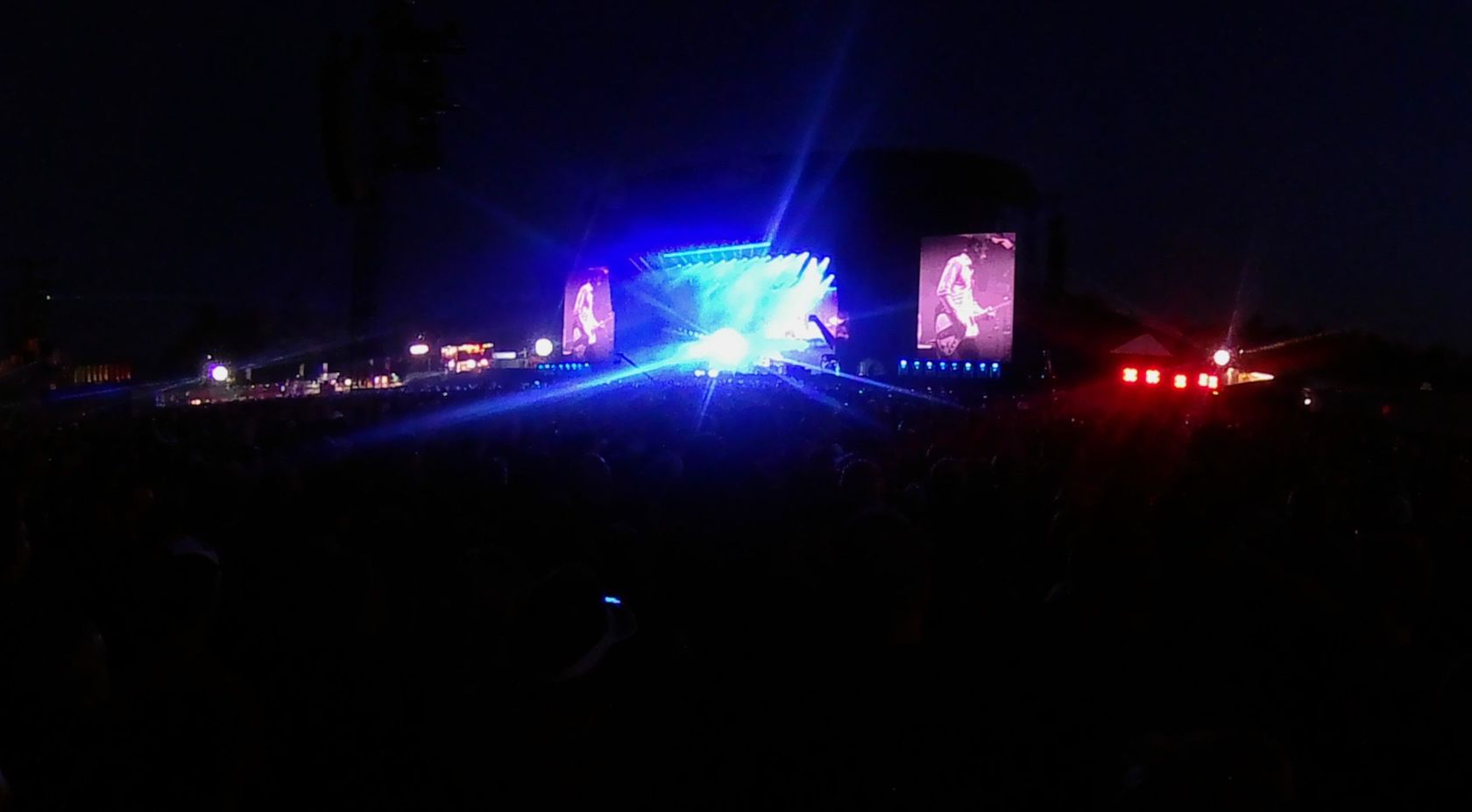 https://www.youtube.com/watch?v=y5WXr3XDN3w It was a wonderful day! Comments