Ryokan is a traditional Japanese inn that can be found all over the country. It has a long history. The earliest ryokan was created in the Keiun era, (Nishiyama Onsen Keiunkan) is also know as the world's oldest hotel.
Ryokan are popular among both Japanese and foreigner traveller. It's a great way to experience the traditional Japanese lifestyle (tatami floors, futon beds, traditional baths, local cuisine, etc.), It is more than just a place to sleep: in most ryokan, a full board and half board options are offered. In some ryokan you can have your breakfast and dinner served in your room, doesn't that sound cool to you?
Today I decide to share my ryokan experience in Kurokawa Onsen with you.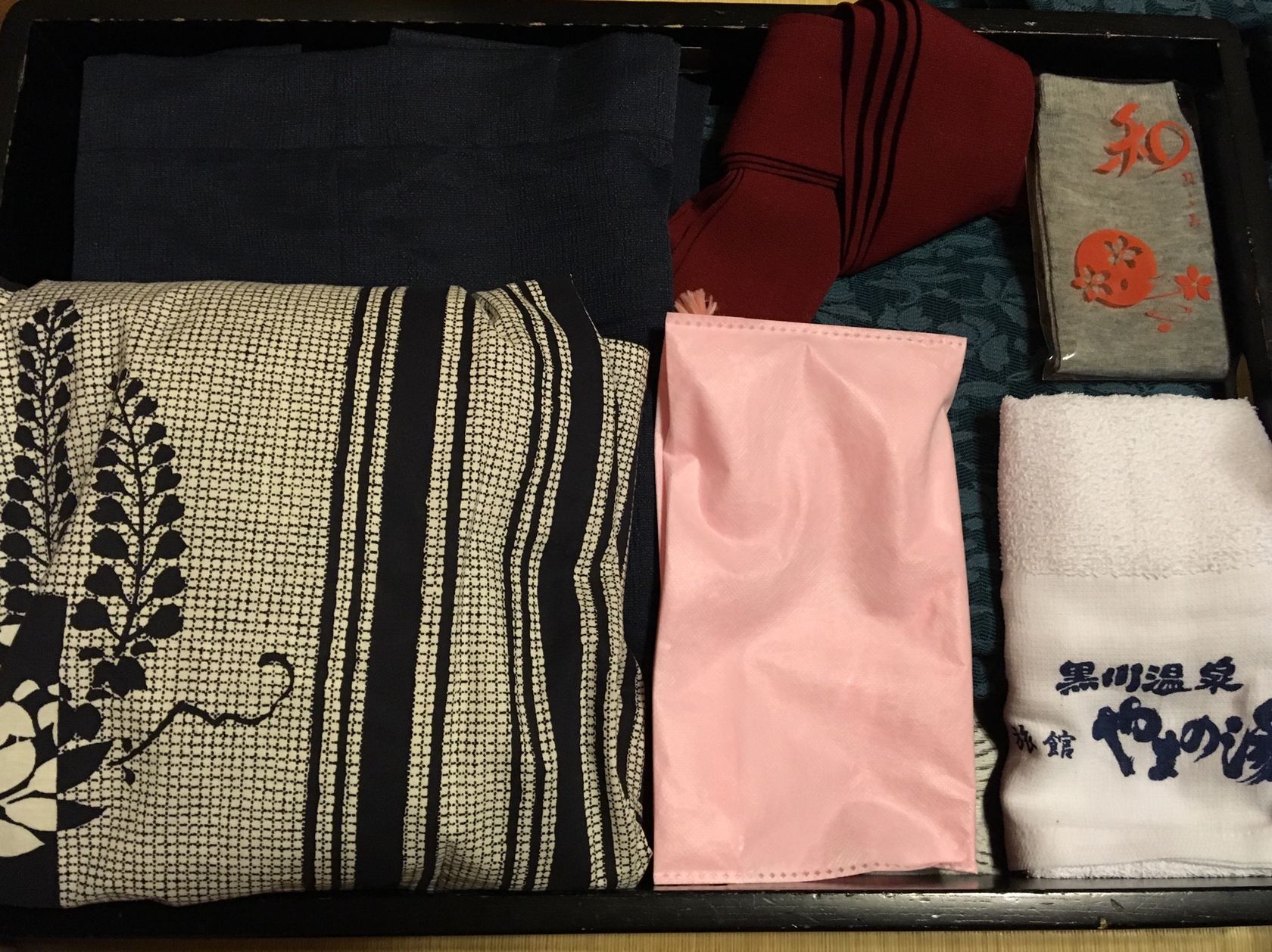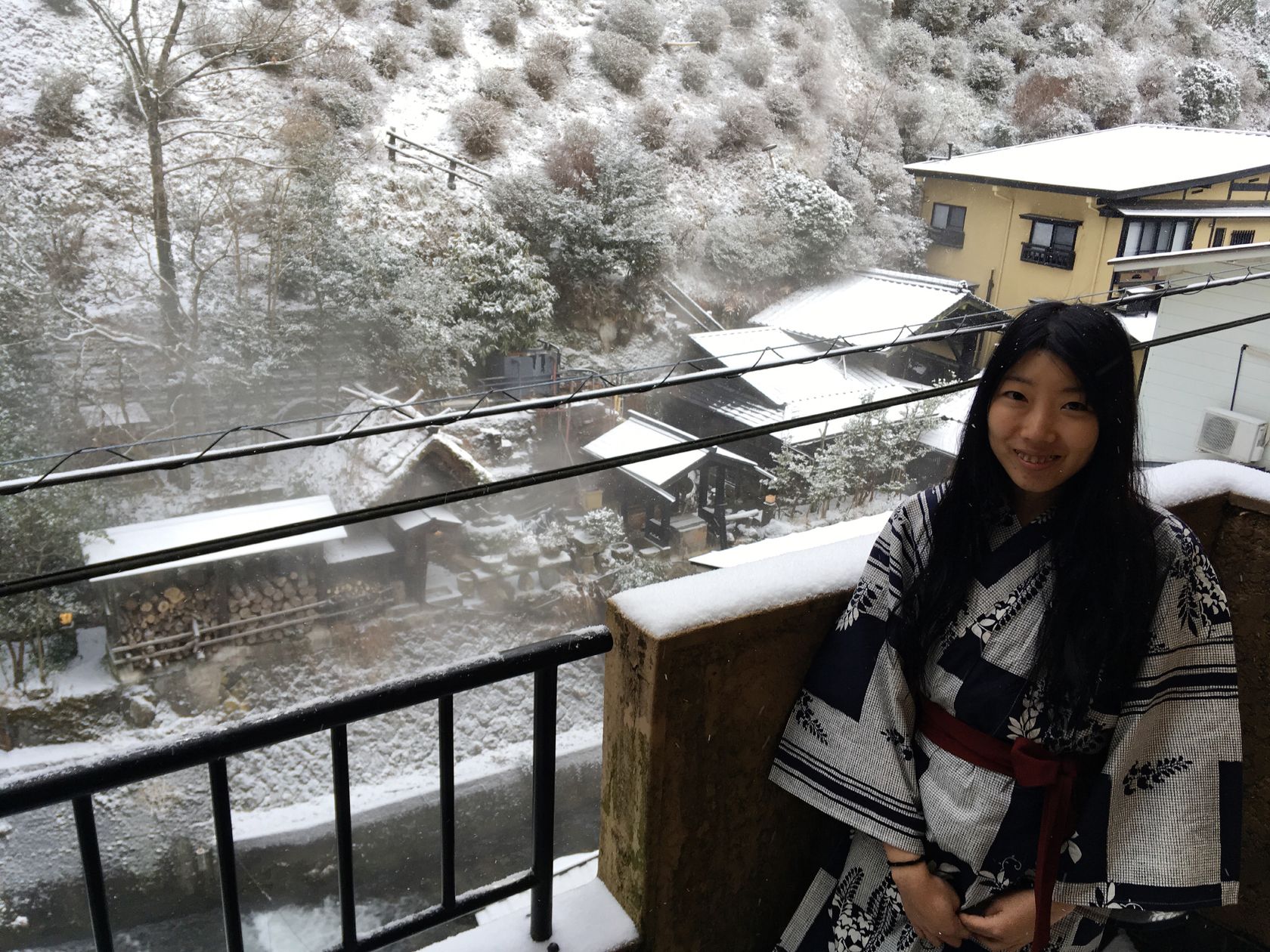 The view from the room.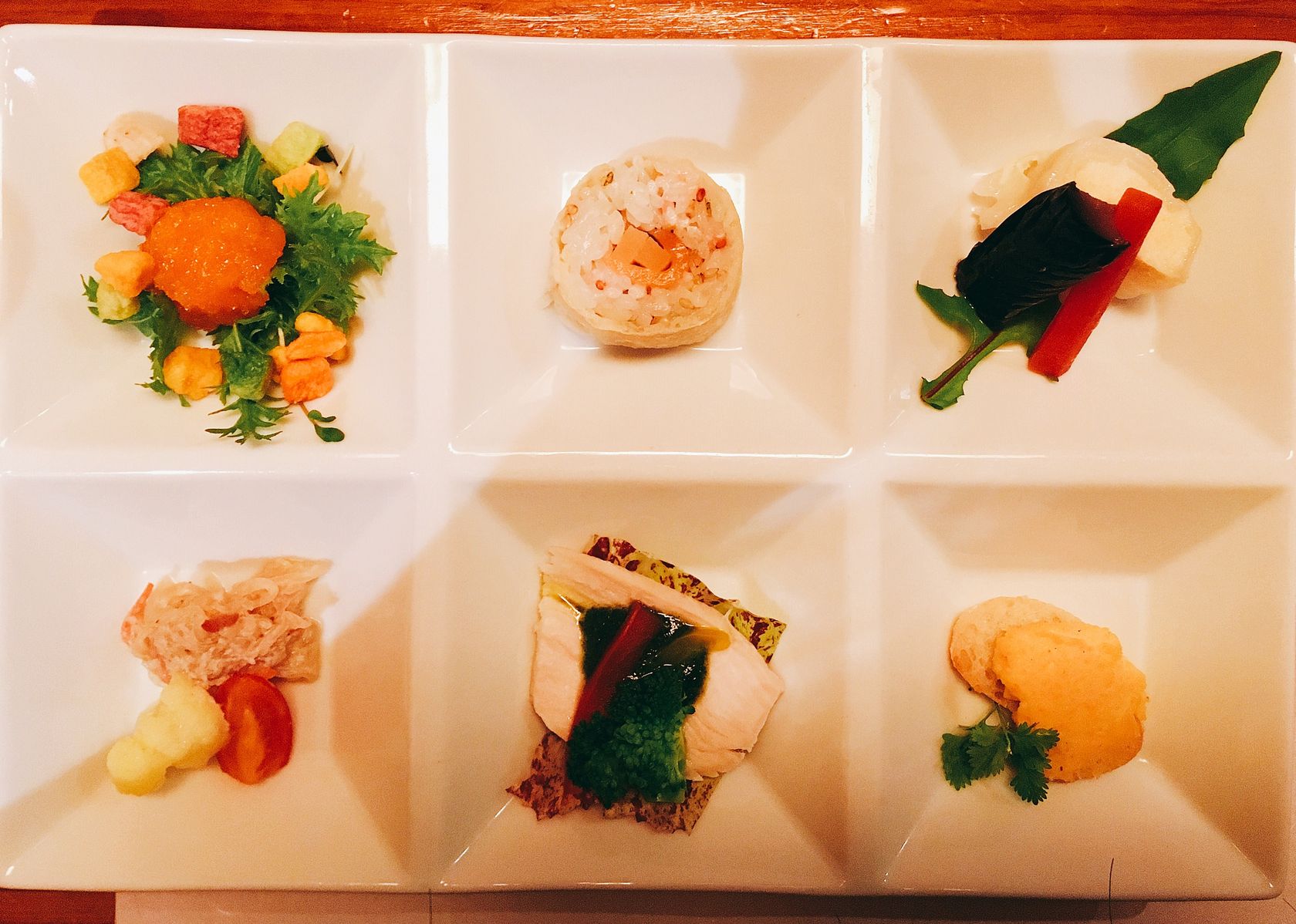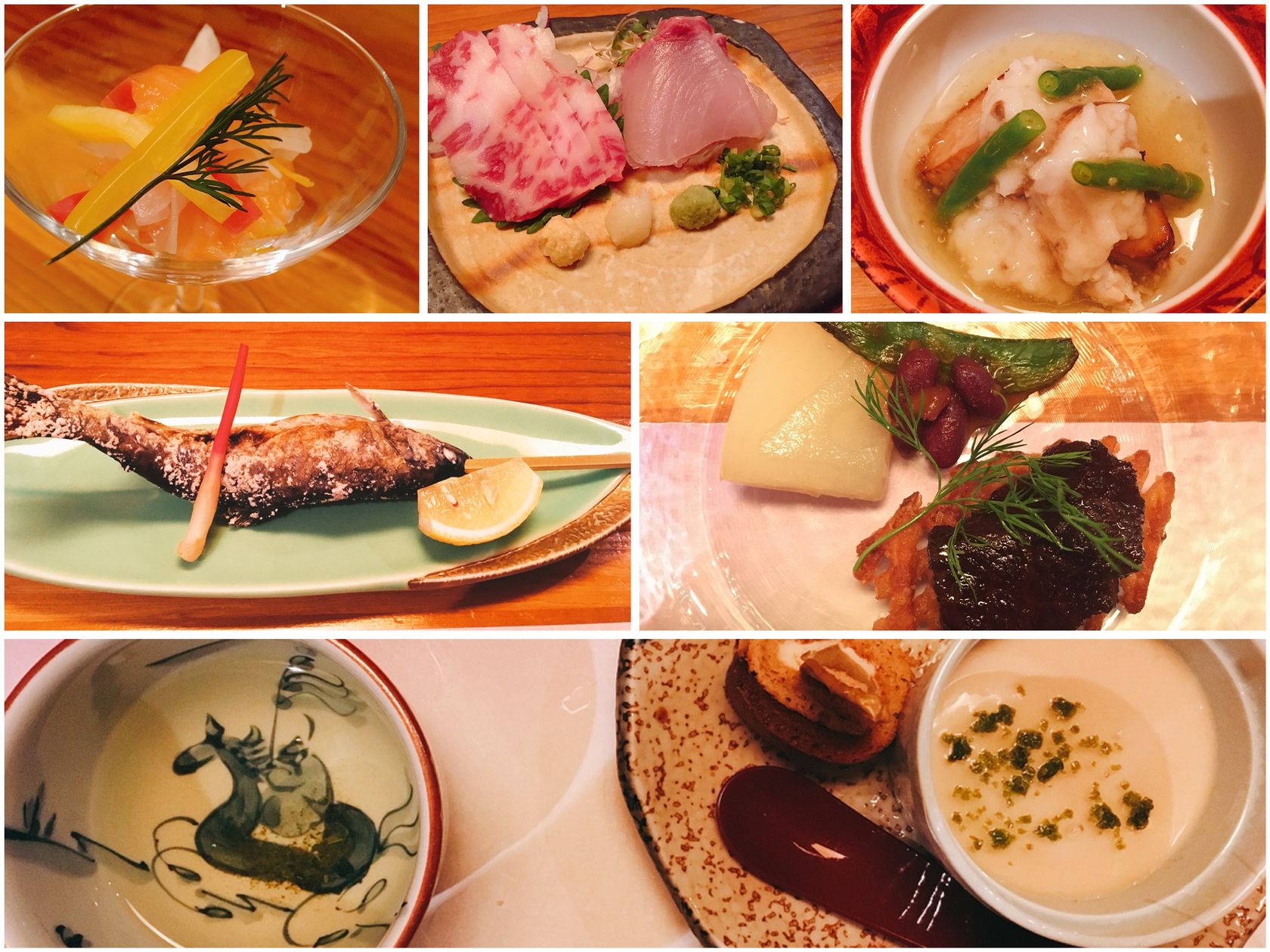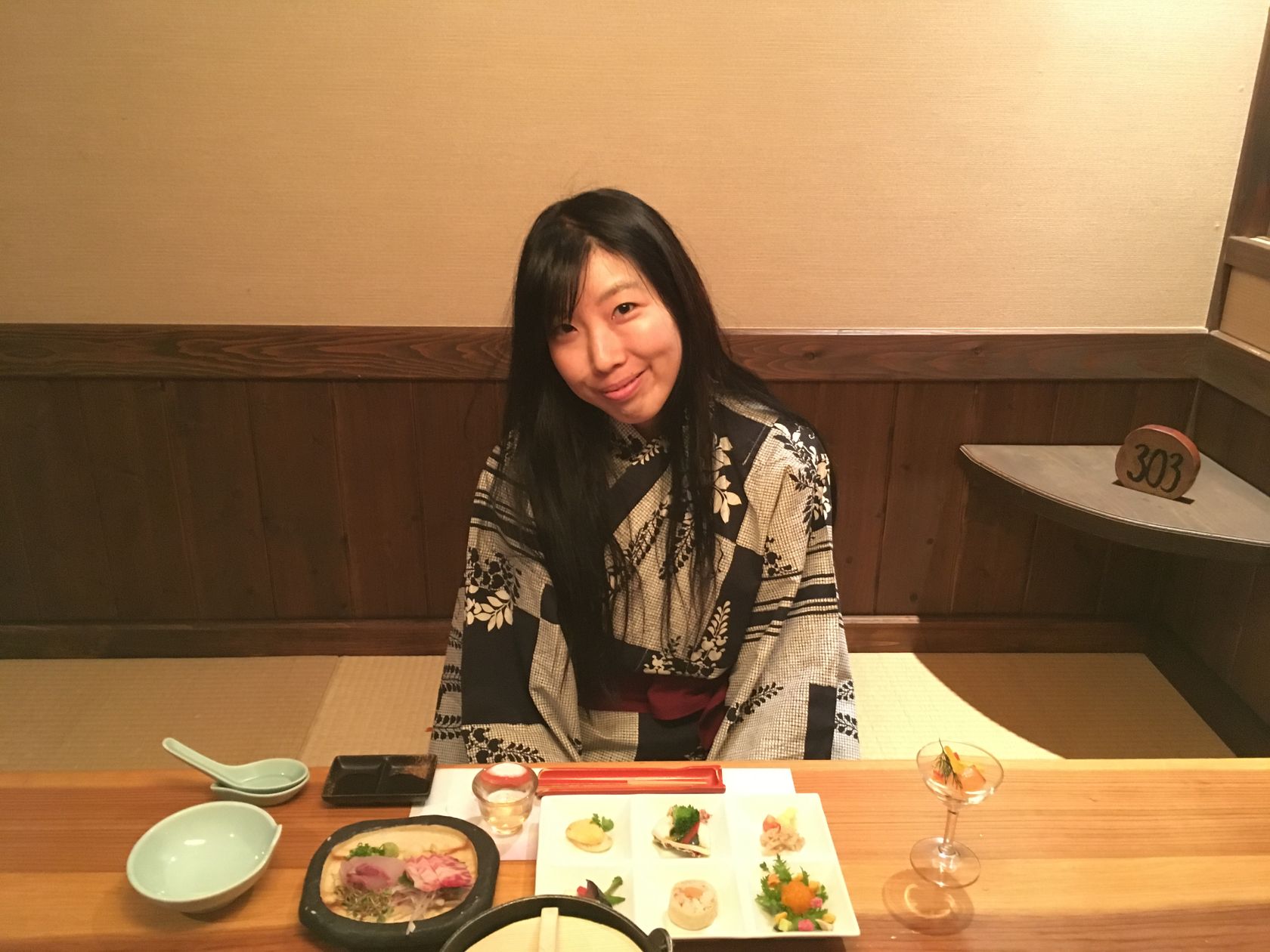 For the dinner there are two options, Japanese traditional dinner and Japanese BBQ. I chose the traditional one, with sashimi mix and taro as appetiser, beef and BBQ fish as main dishes, milk pudding as dessert.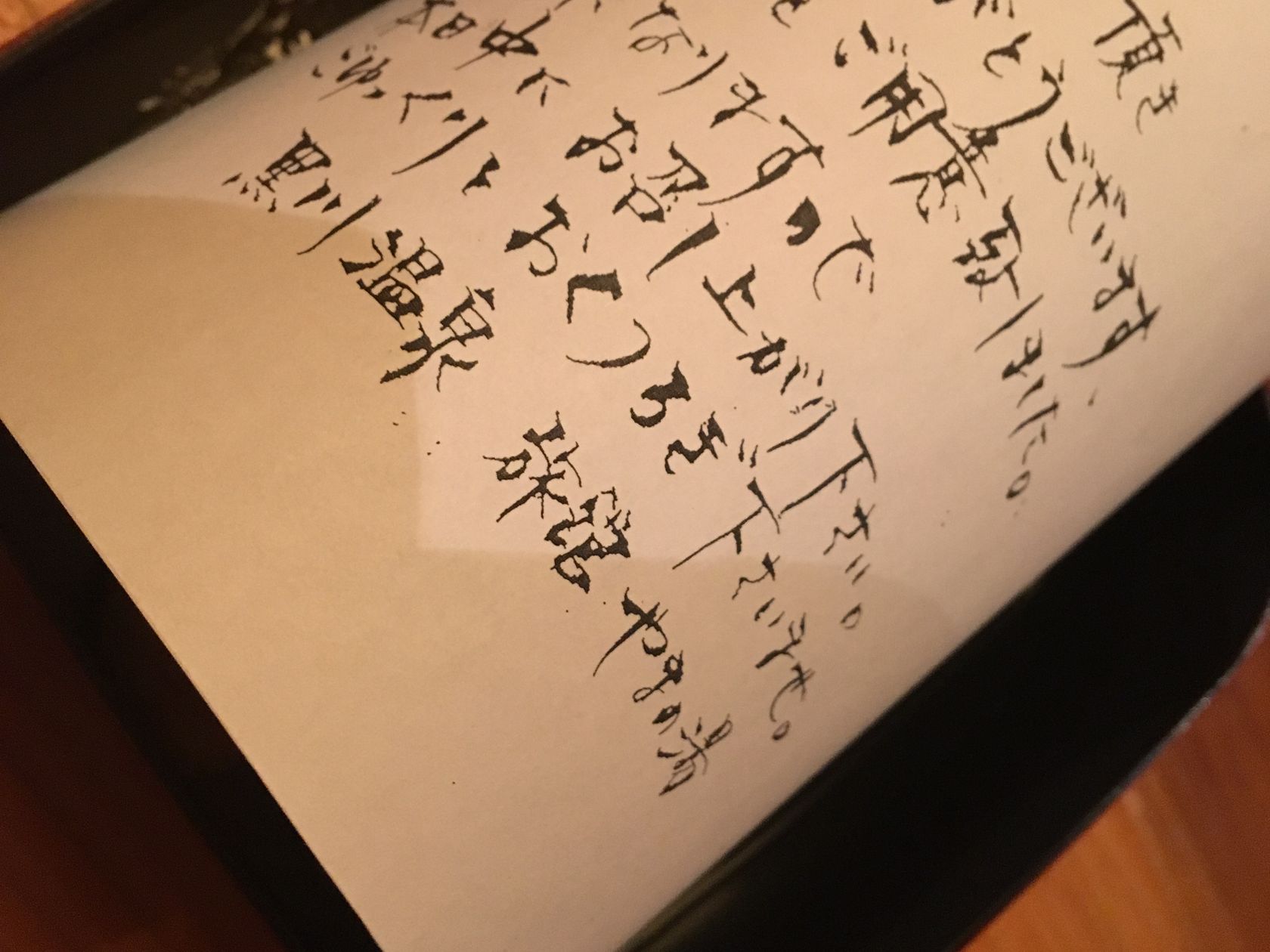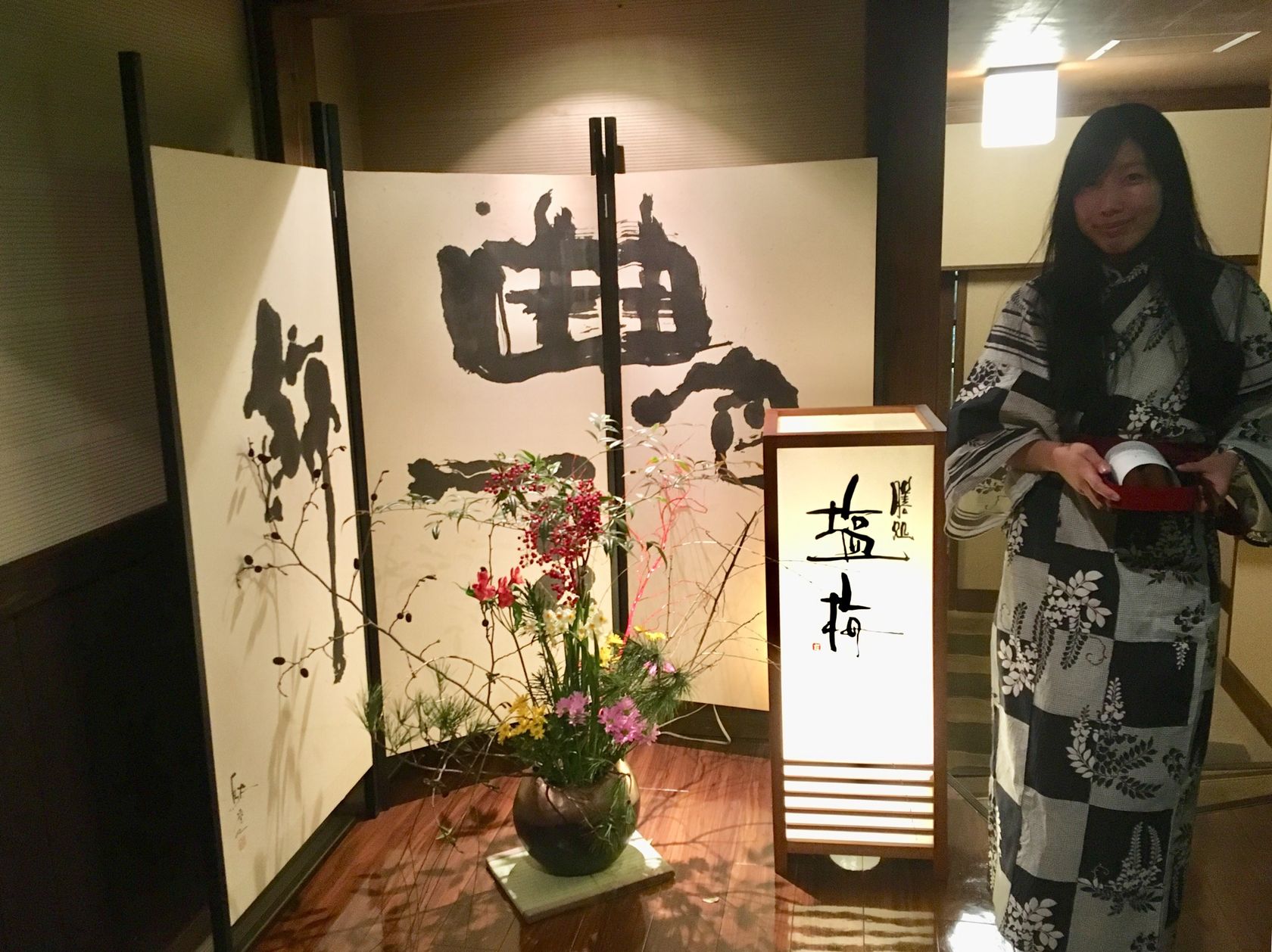 The meal was amper, still they provided me a midnight snack to take back to the room. That was very considerate.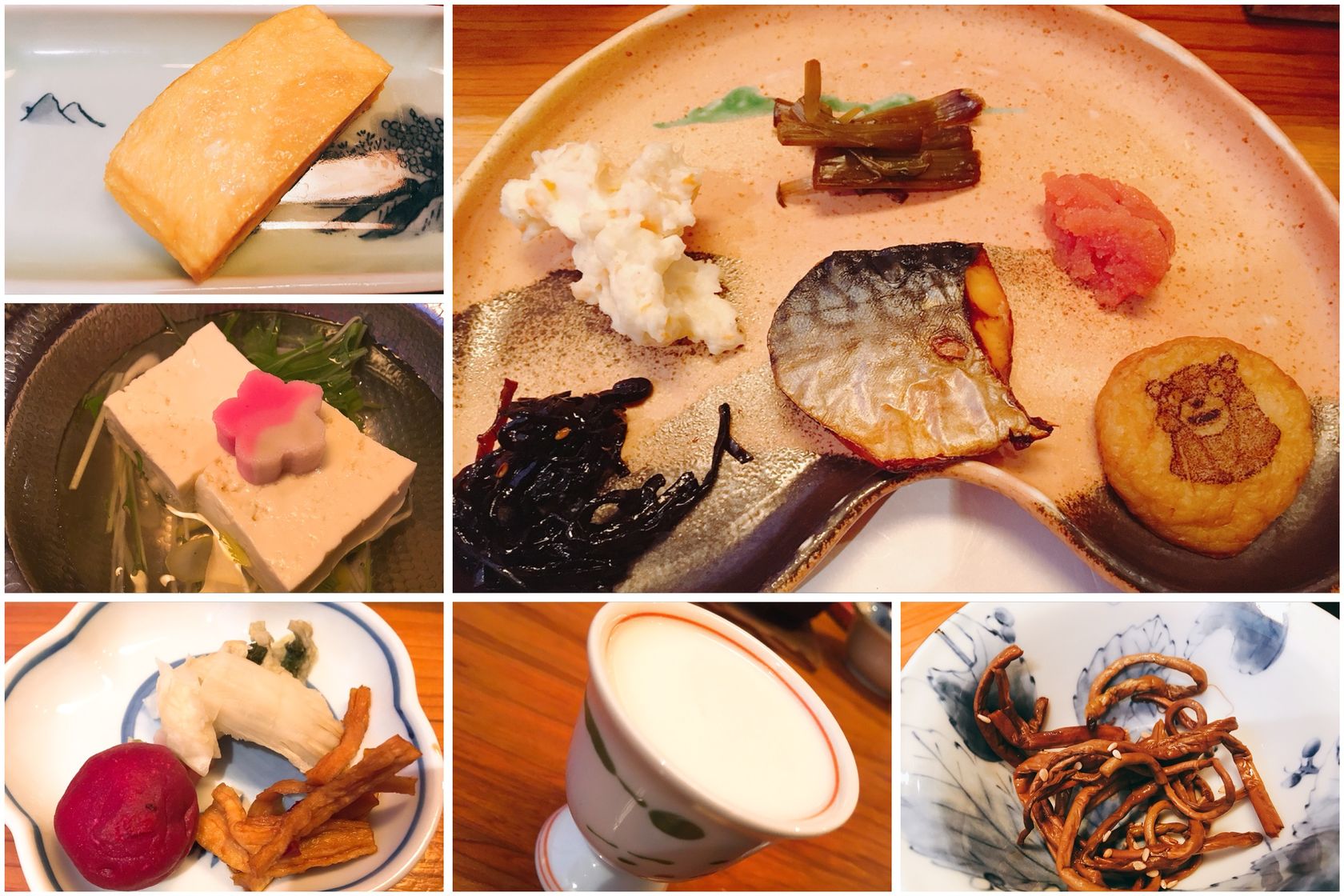 Normally breakfast is quite early in ryokan or minsuku ( Japanese guesthouse). Normally I'm sort of person who would sleep in when I'm on vacation so either 8 or 8:30 is quite early for me. Considering that you also have to sleep early since there isn't that much to do, I guess it's reasonable. The breakfast was great as well, with Japanese omelette, tofu soup, fish, potato cake of Kumamon face on top of that. ?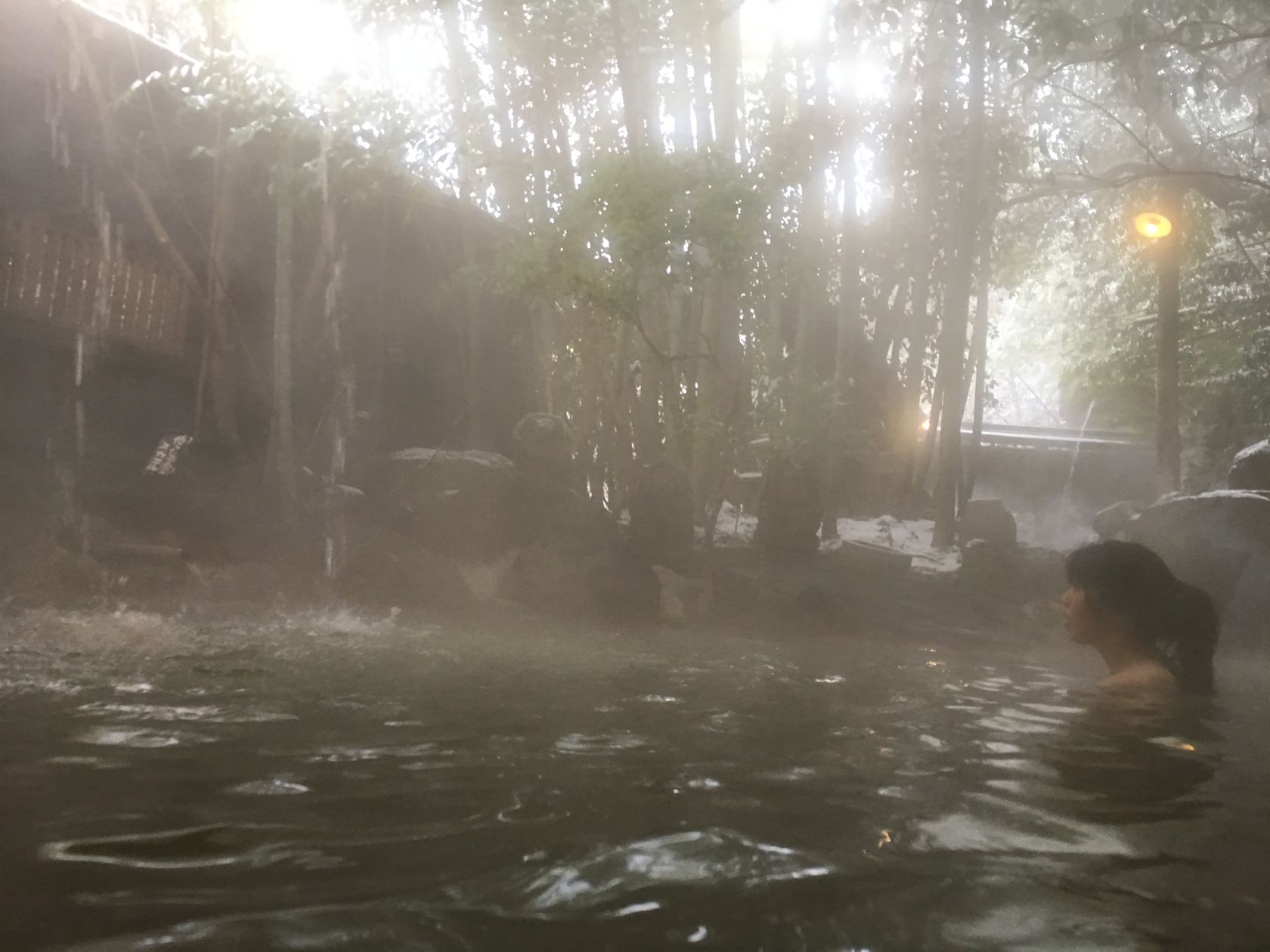 I loved the ryokan in Japan and really enjoyed Japanese style hospitality. Although the check-in (15:00) and check-out (10:00) time was different most ryokan than in other countries, and the dinner and breakfast time was slightly early for me. But I totally enjoyed all my time in the ryokan and would consider trying out different ones when I travel back to Japan.

今天来聊聊日式旅馆,你知道世界上最早的旅馆就是在日本的一家旅馆吗?几千多年以来日本一直维持着传统旅馆的概念,在全国各地尤其是温泉度假区有很多温泉旅店,日本人喜欢居家住温泉旅馆度过假期,来日本的旅客也很喜欢住温泉旅馆或者民宿体验日本人的传统生活方式。通常旅馆包早晚餐,人们享受一种除了整天吃饱了喝杯绿茶,然后泡一天温泉,泡完继续吃的简单惬意假期。
黑川温泉村热门旅馆很难定,我并没有订到最有名的几家。日本人做事一丝不苟,其实随便一家都有不错的服务。吃饭通常需要预定时间,还有人提前五分钟会通知你可以吃饭了,这对于我这个没有时间概念的人来说其实挺好的,毕竟人家精心准备好了料理,迟到了肯定不礼貌。晚餐有两种选择,日式传统料理或烧烤,我选了传统料理,很丰盛,各种小菜,前菜是刺身拼盘,主菜是牛排和烤鱼,甜点是酸奶布丁?,饱餐一顿很满足,最后还准备了一份午夜零食,真是很周到了。
早餐时间也是很早,可以选8点或8点半,对于我这个假期爱睡懒觉的人来说真不容易,不过温泉区也没什么夜生活,温泉晚上10点也就关了,所以可以早点睡觉,早起也就没那么难了。我挺喜欢日本早餐,有鱼,豆腐,土豆饼,小菜,咖啡,甜品等,丰盛又健康。
我的日式旅馆体验非常棒,可以体会到日本人的注重服务的文化。更加惊叹的是这个传统可以保留至今。