Do you like monkeys? You see them in many Indian temples, you can find those temples in almost all major cities.
Hanuman Ji Temple in Jaipur is still the most special one among all the monkey temples in my opinion. It's constructed between mountains around Jaipur city. Hamuman is a Hindu monkey god, Hamuman Ji is a sacred temple complex that's all monkey business.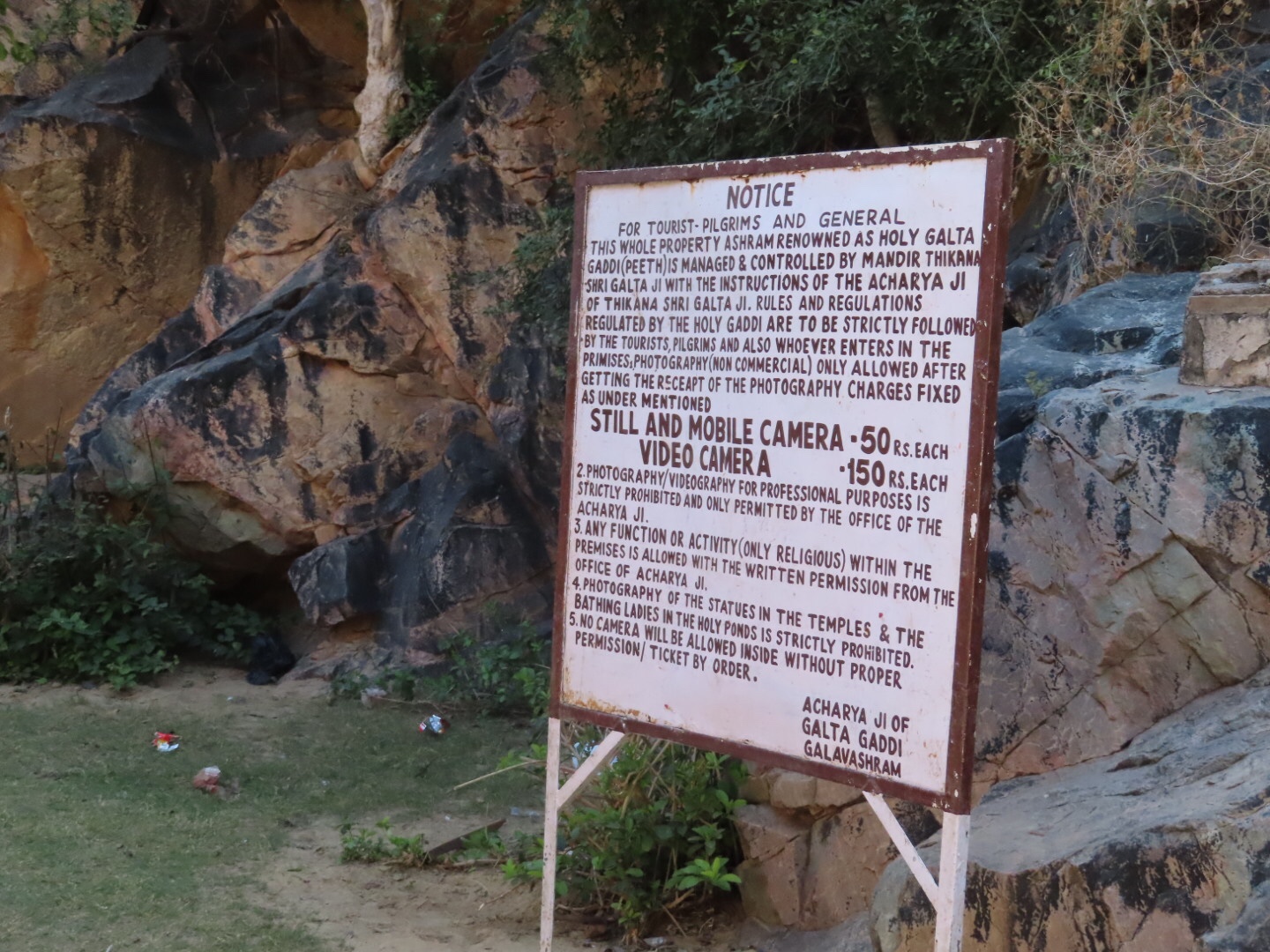 Temple is a bit outside Jaipur city, but you can easily order a uber or ola cabs via app. The entrance fee is more of a sumbolic thing, I didn't see any local tourists paying for it, but it's not too bad if you are forced to pay it, inside the temple complex you can get free bananas to feed the monkeys.
Monkeys here are super active and playful, but you have to be careful too, once they jumped above my head, scary.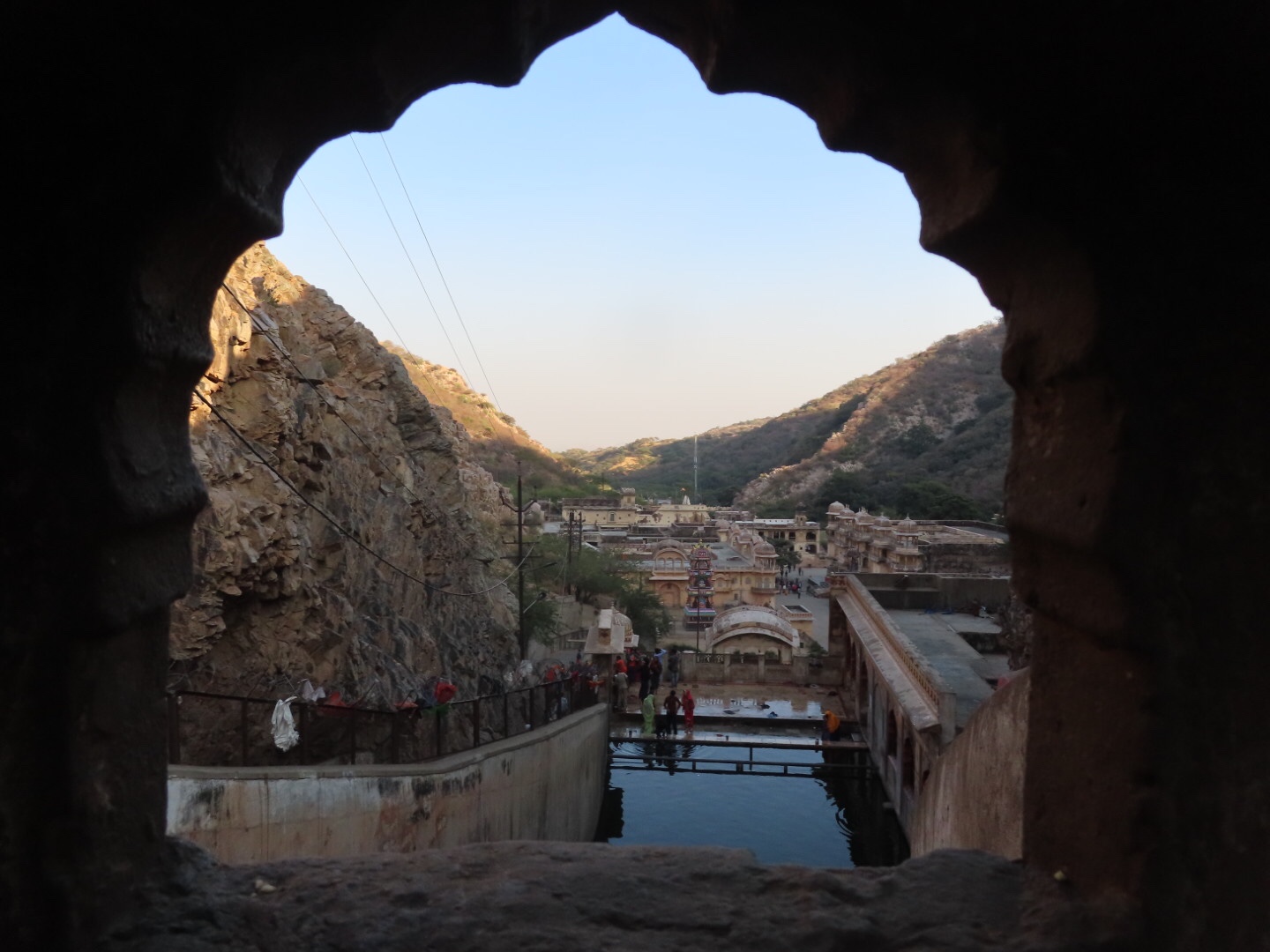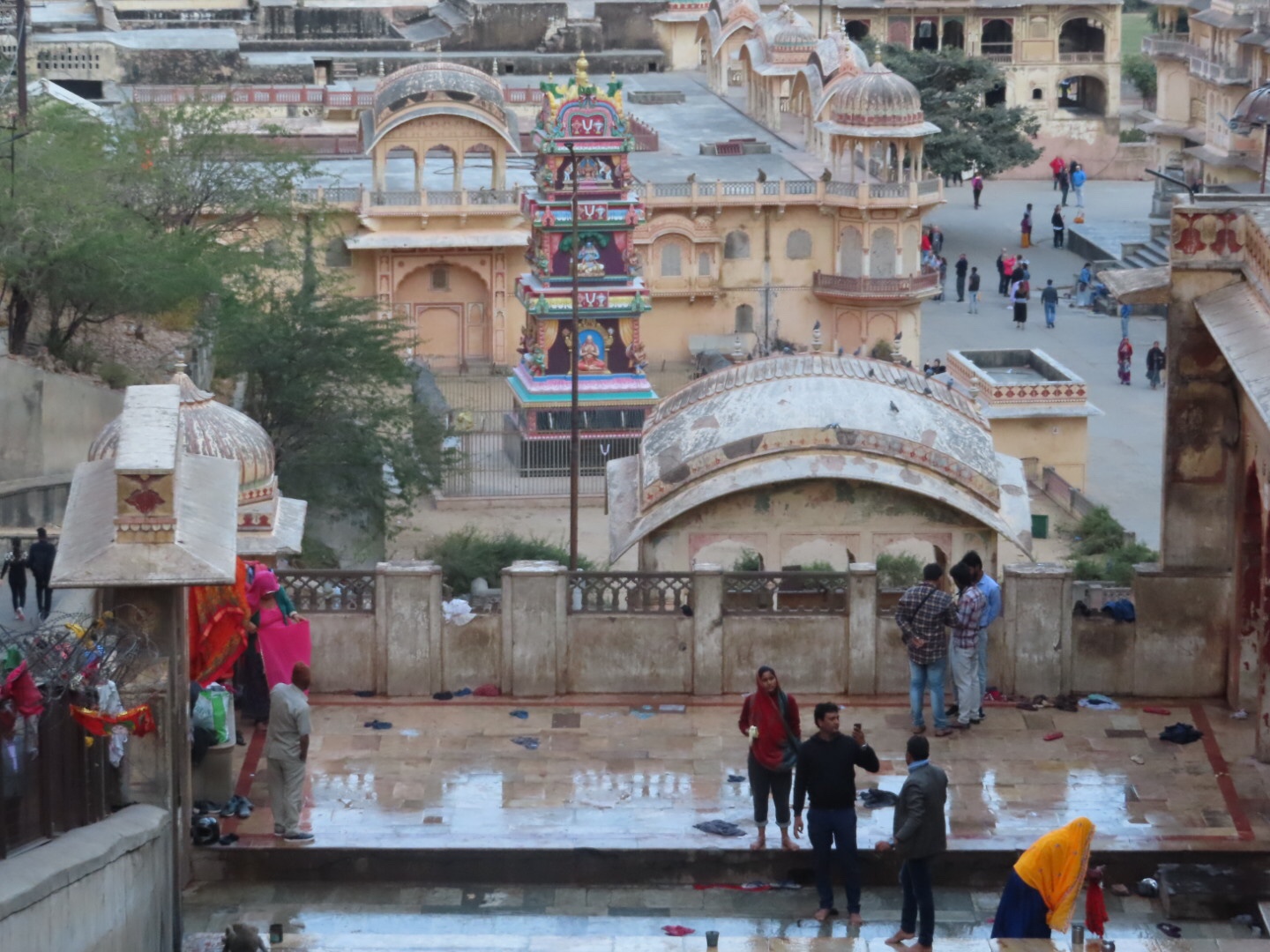 Hindu pilgrims bathing in the sacred springs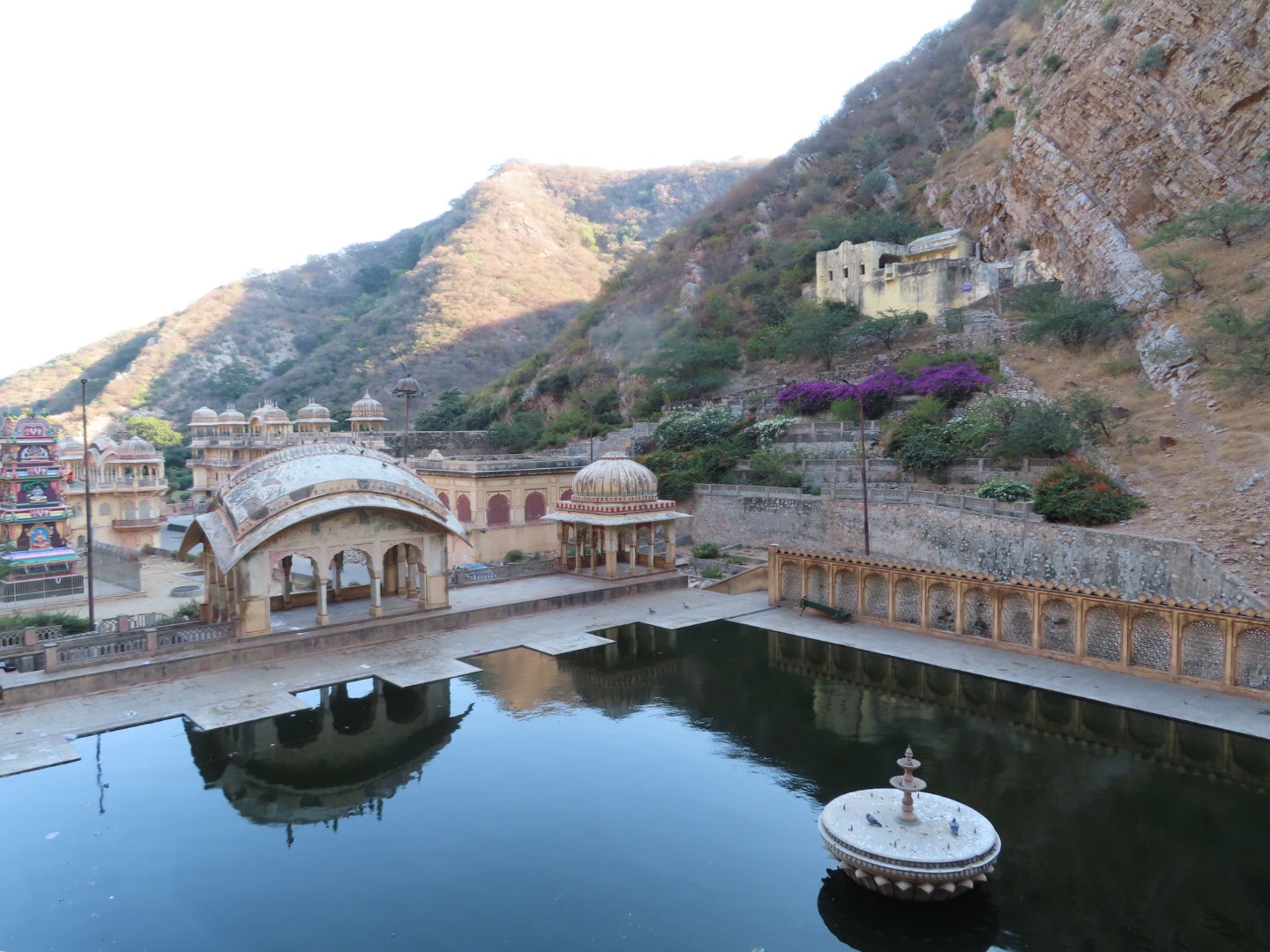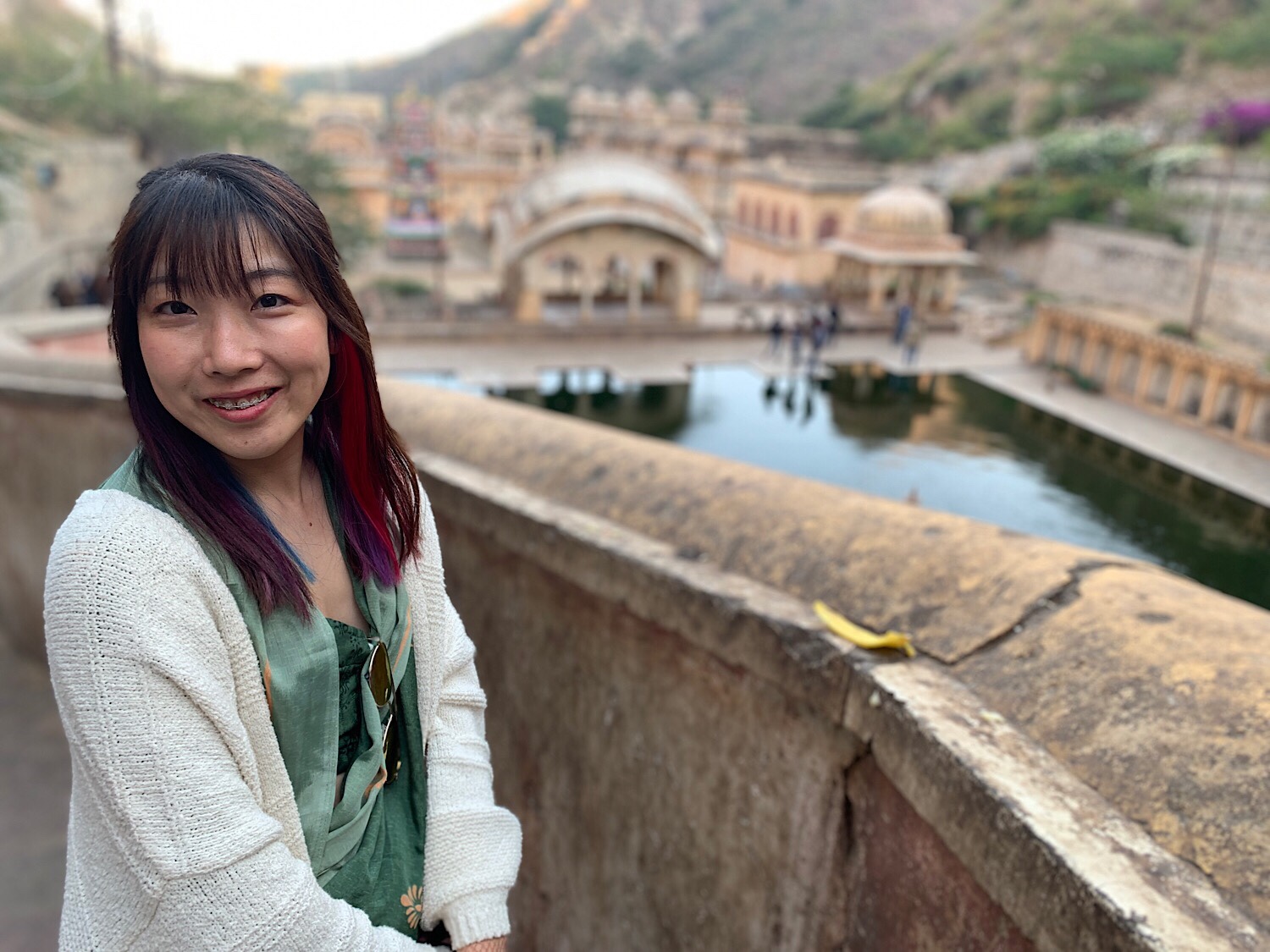 View of the temple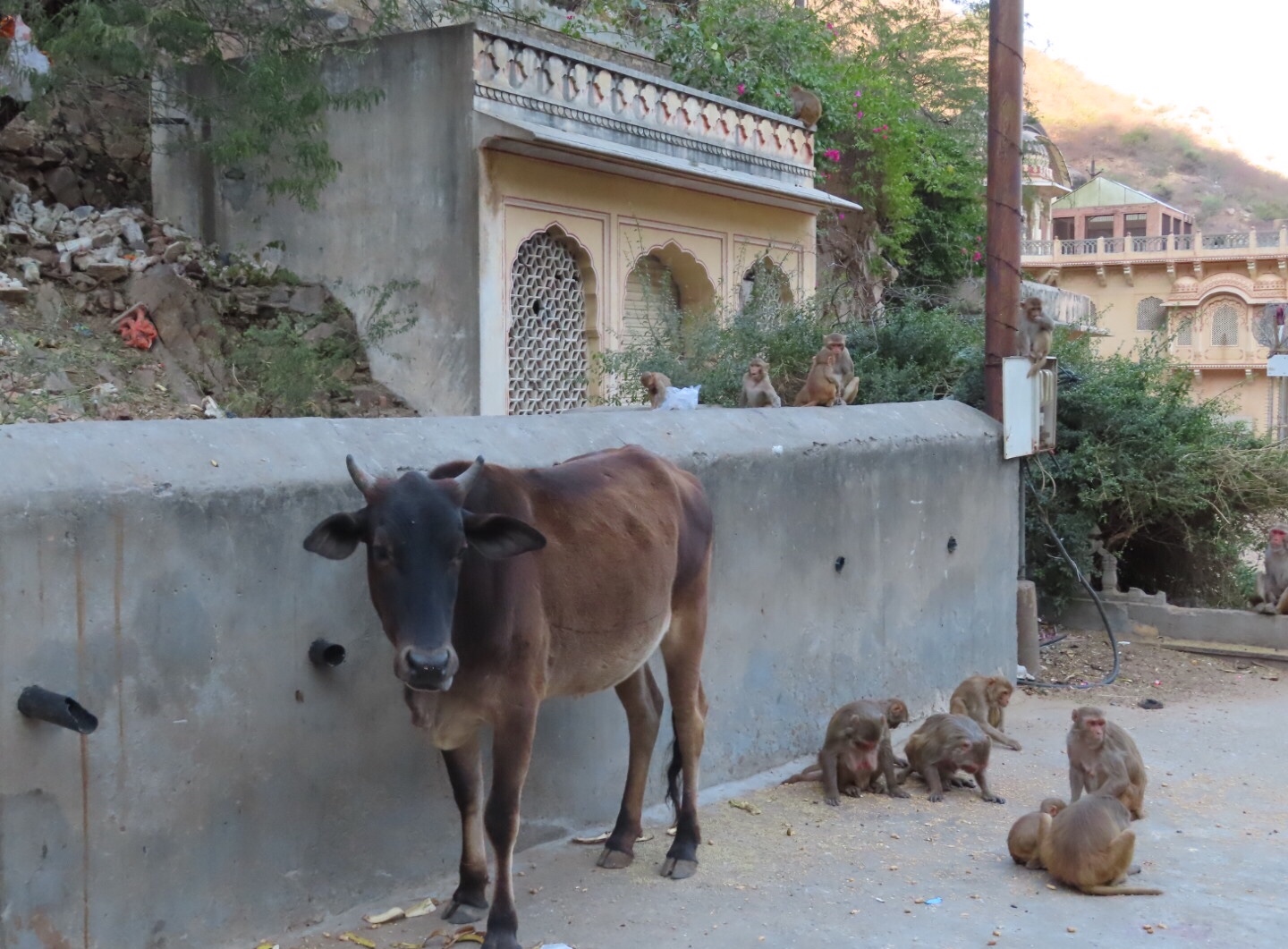 Here are more monkey shots: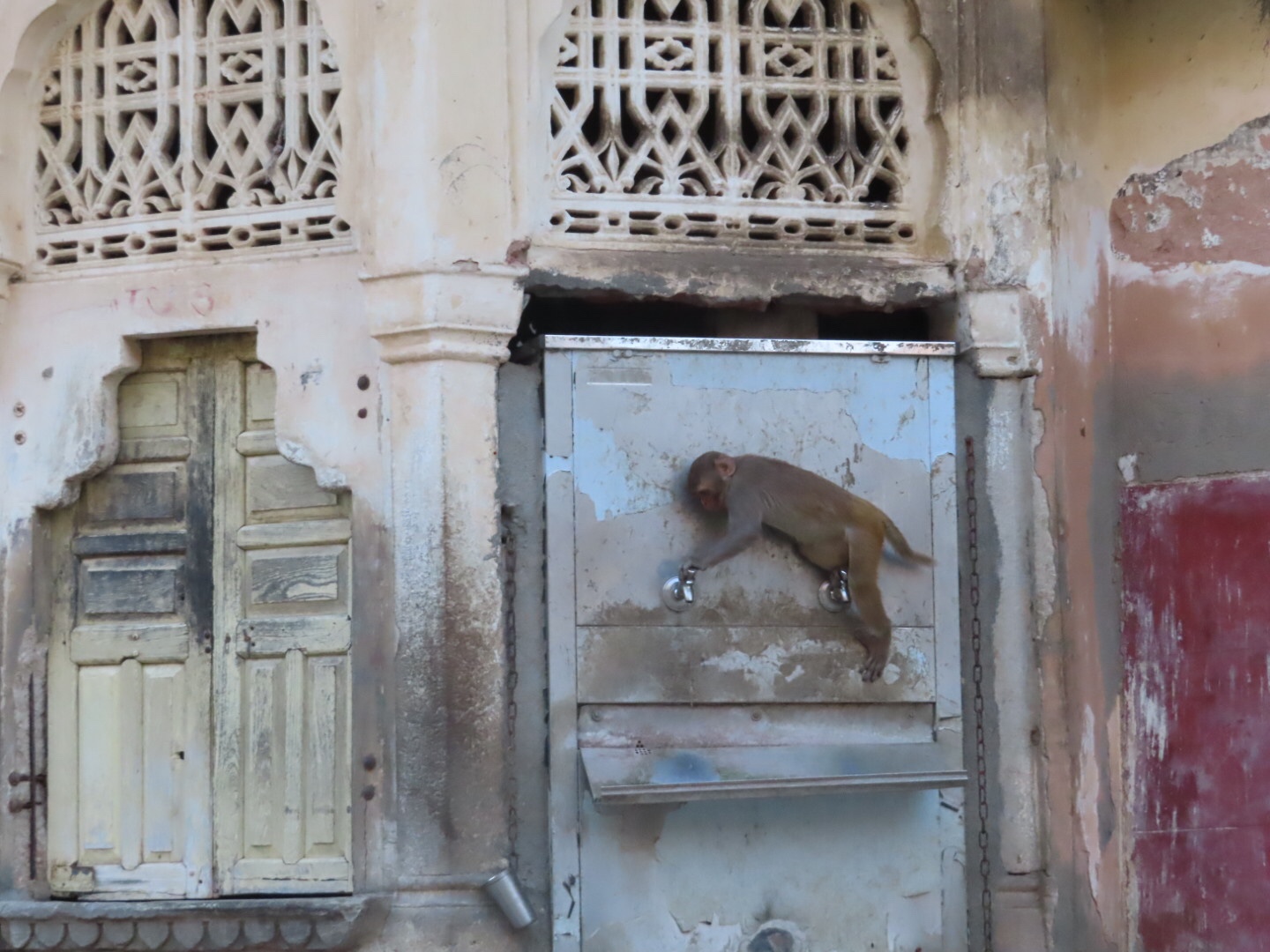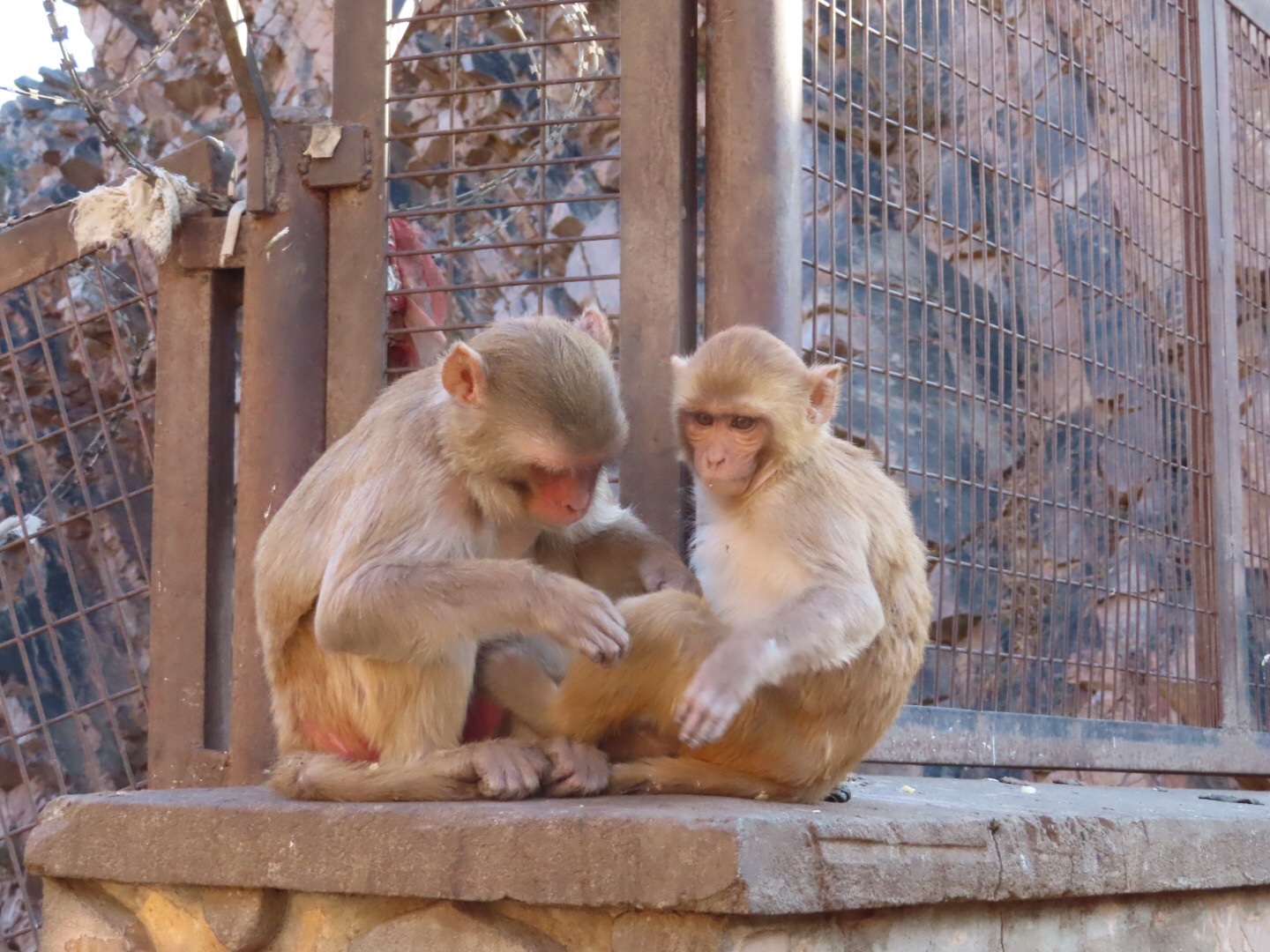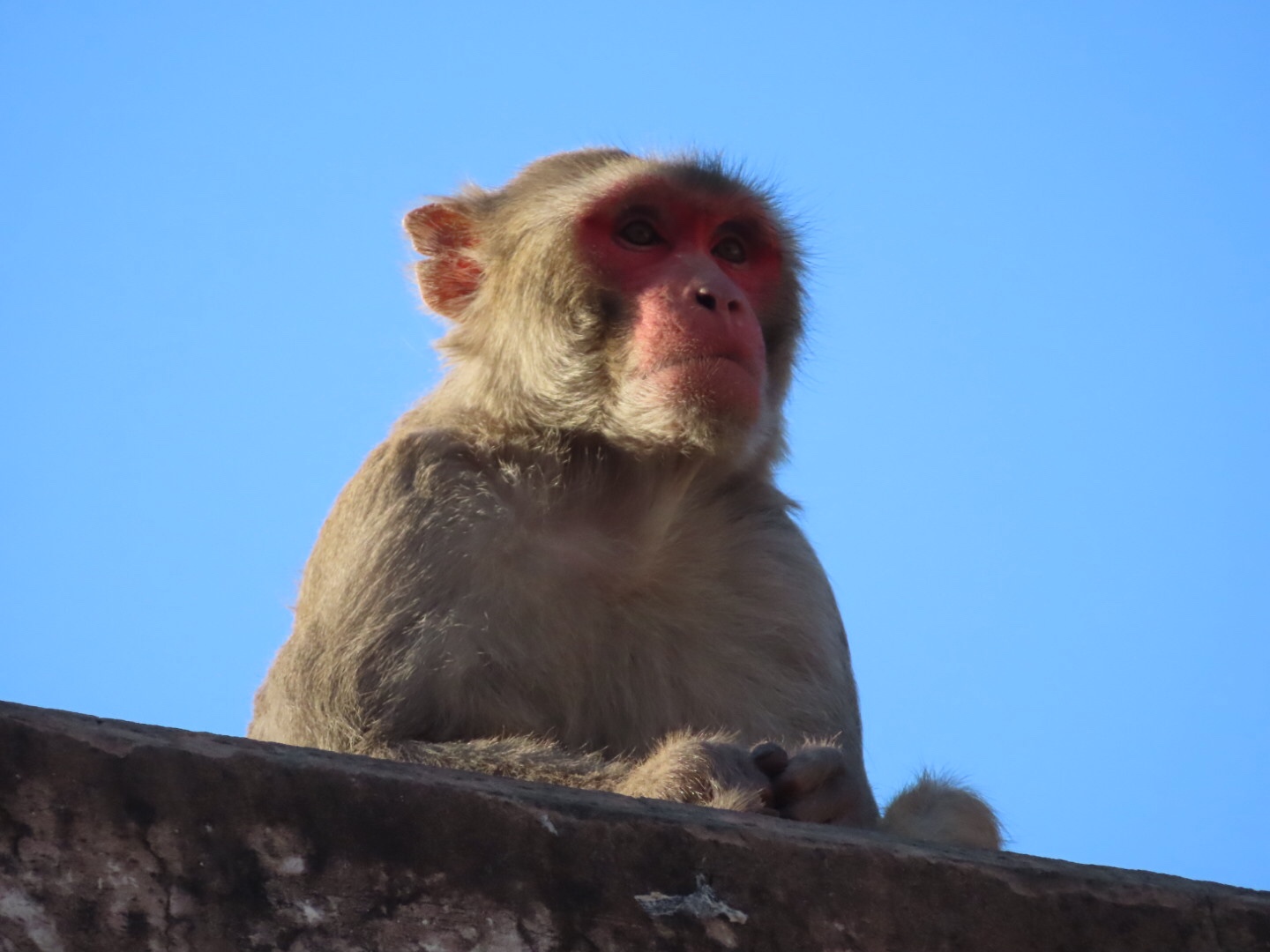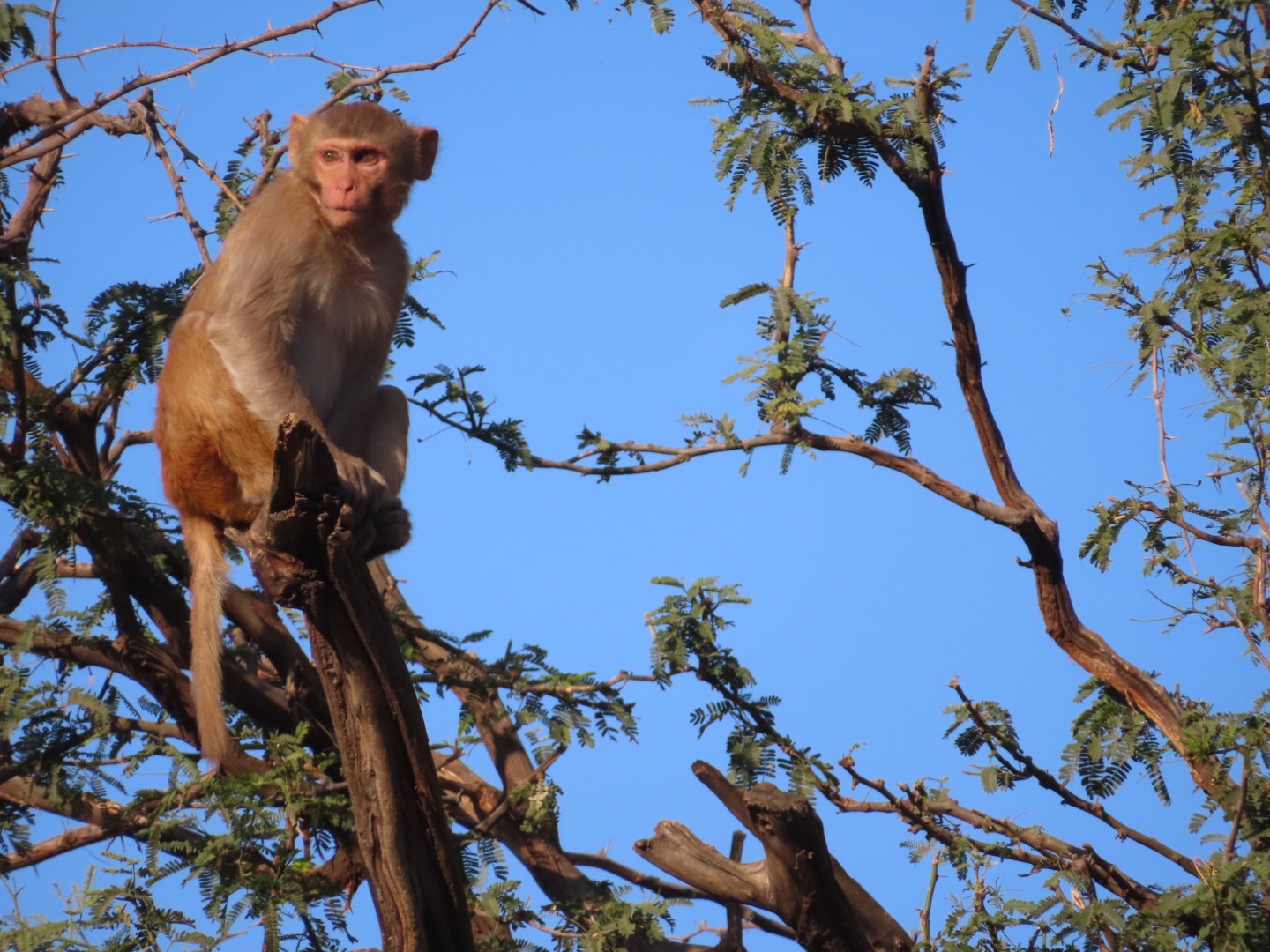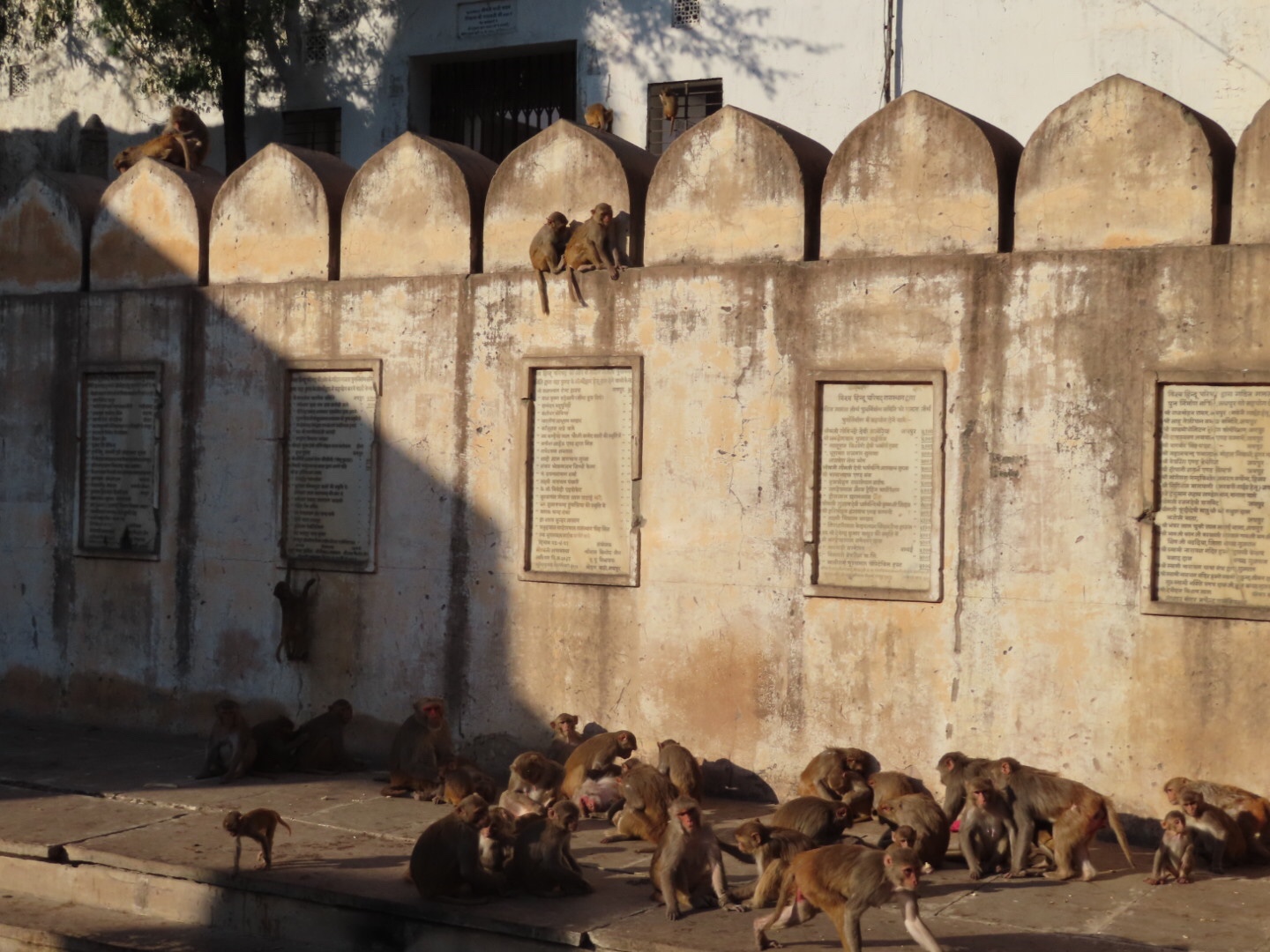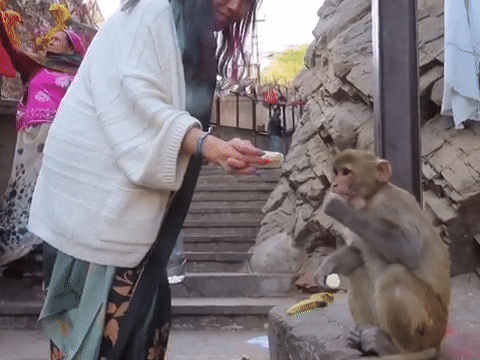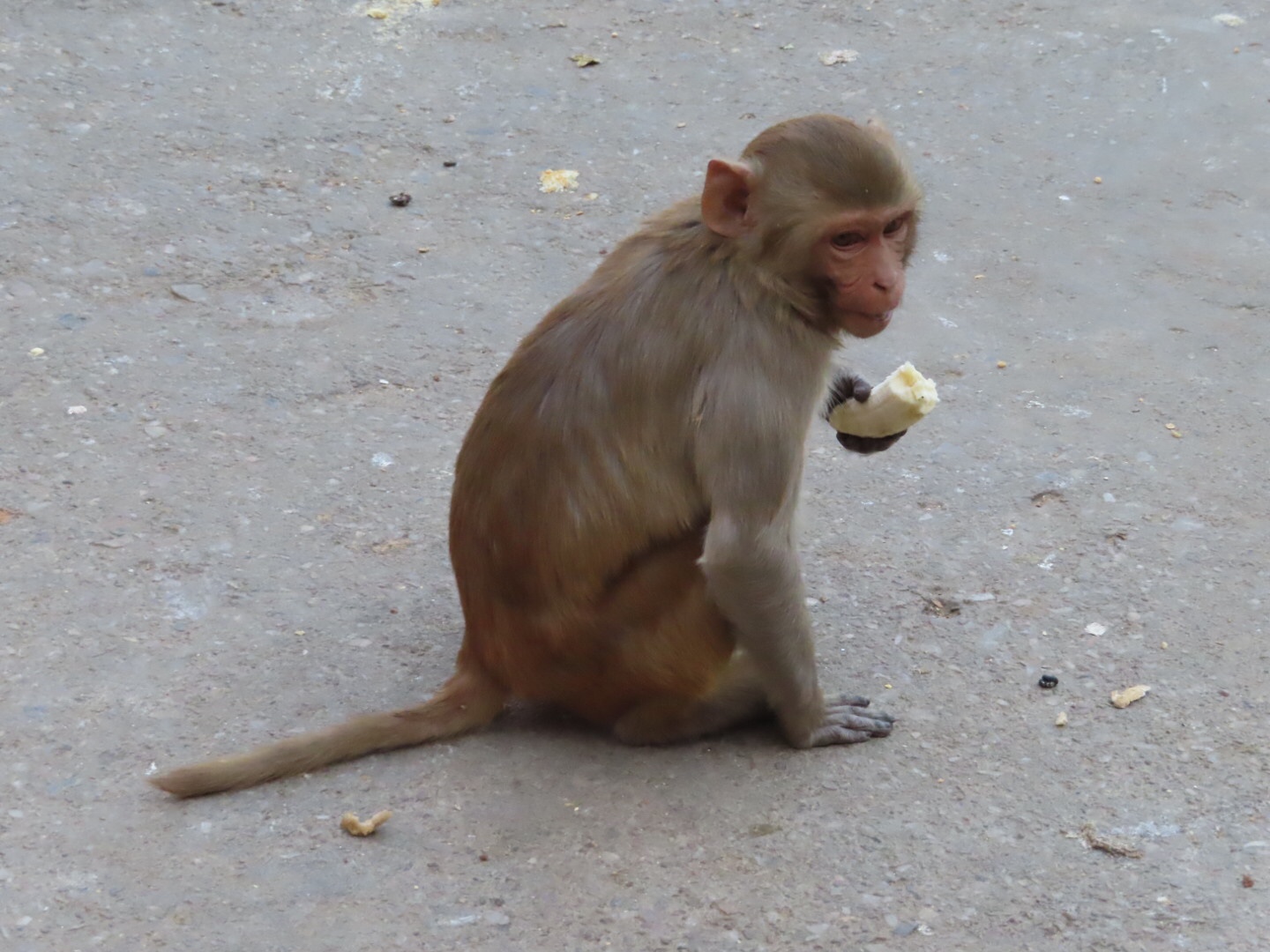 address: Galta Ji, Jaipur, Rajasthan 302031