The Adriatic Coast was great but the time has come to move to my next destination, Kolašin, a little ski base town. I'll stay here for a couple of days and then continue to Serbia. As I'm not a ski person, I'm not really going to Kolašin for ski holidays, but I noticed there's a national park called Biogradsja Gora nearby.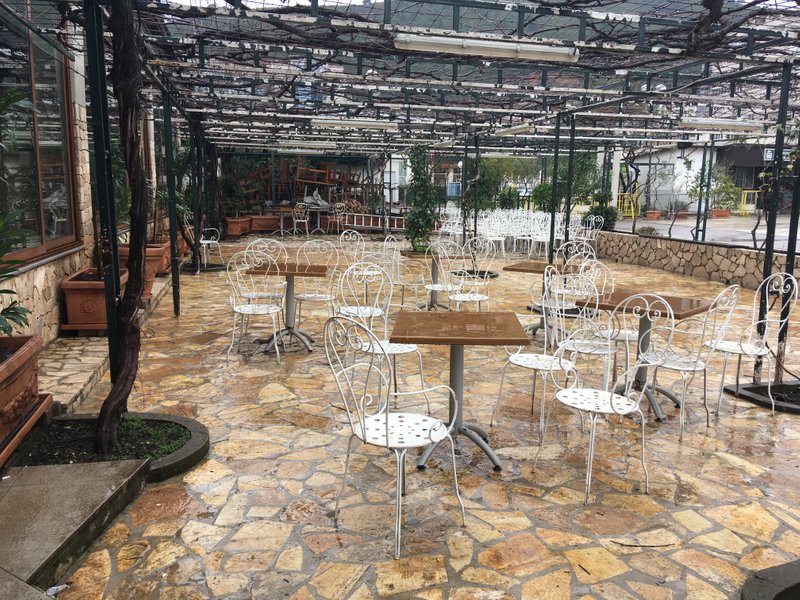 It was raining when I left, I didn't bring an umbrella with me so I had to take a taxi. In Montenegro, taxi price is still reasonable, from Budva old town to the bus terminal it costs 1.5 euro, well, if the taxi driver is honest.
I looked for a taxi in the main street Mediteranka road. I made clear to the driver to use meter. But when we arrived in the bus terminal, he asked for 9,5 euro. I was like "What's that, man? Where's your meter?" He took a "meter" like thing from the ground, and sure, it writes 9,5 euro. Great. I told him don't try to fool me, while I took out my phone pretending to call my airbnb host to warn the driver. (I actually didn't want to call because I'm roaming in Montenegro). He seemed rather annoyed and said in the end, "OK, 5 euro and you go." I simply handed him 2 euro that I had in my pocket and left the taxi.
Touristic city, huh? It's never about the money but about the principle. I wouldn't be angry though, some taxi drivers are scammy like this everywhere.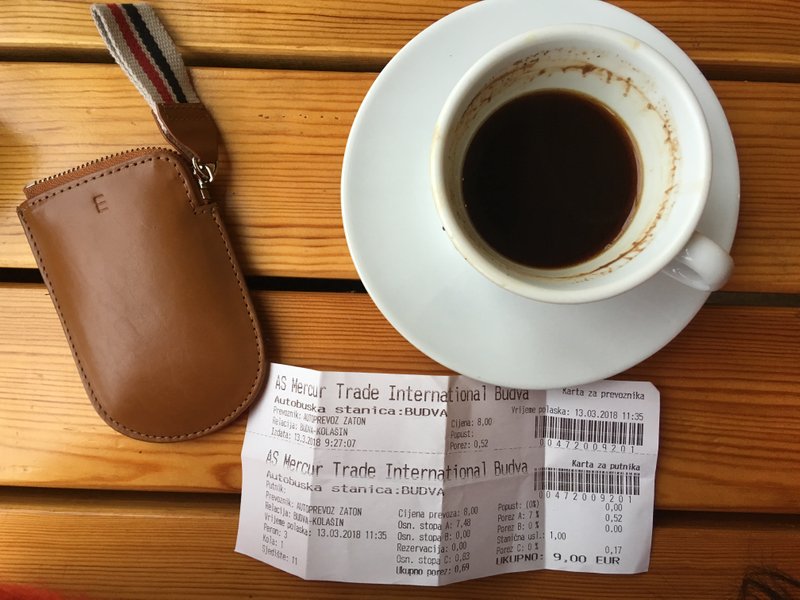 Yep, my day started with the annoying taxi driver. The bus to Kolašin is at 11:35 and it takes 3 hours. Finally I can relax a bit with a Turkish coffee after getting the ticket.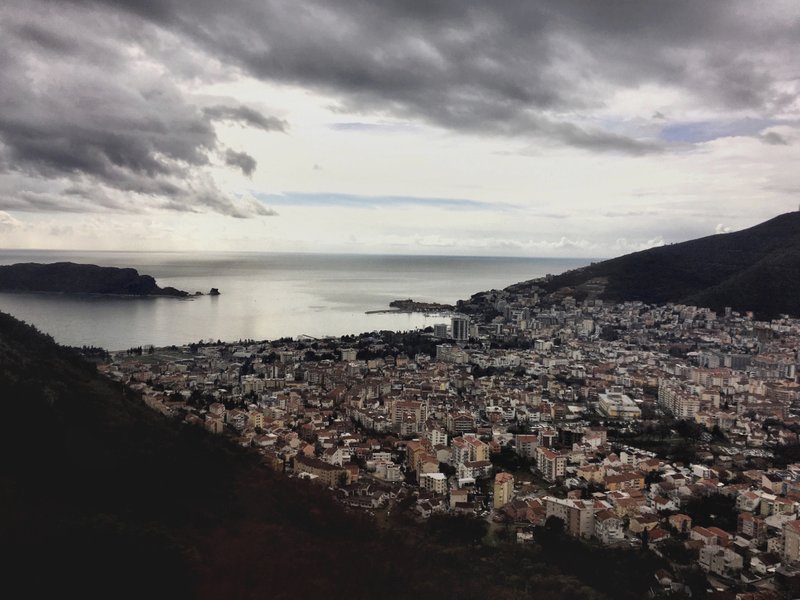 Bye bye, Budva. Bye bye, Adriatic sea. (Find a right side seat on the bus, you'll get a better view of the entire coast.)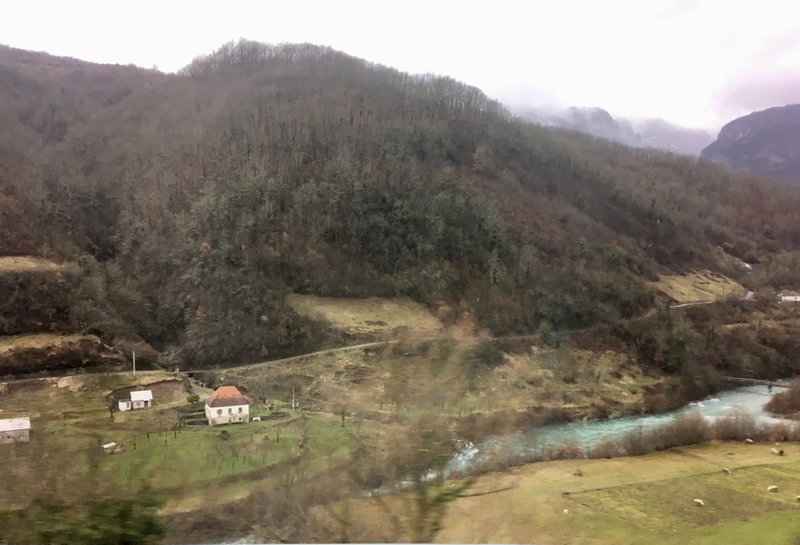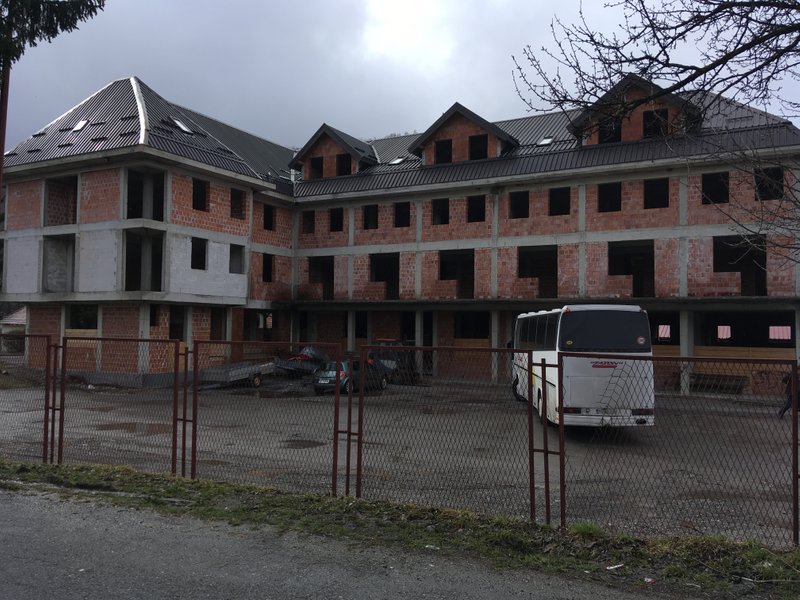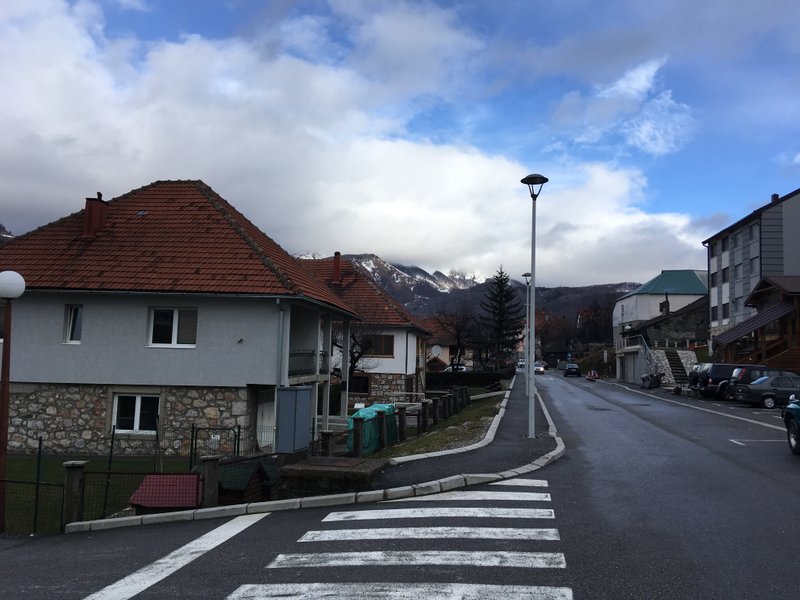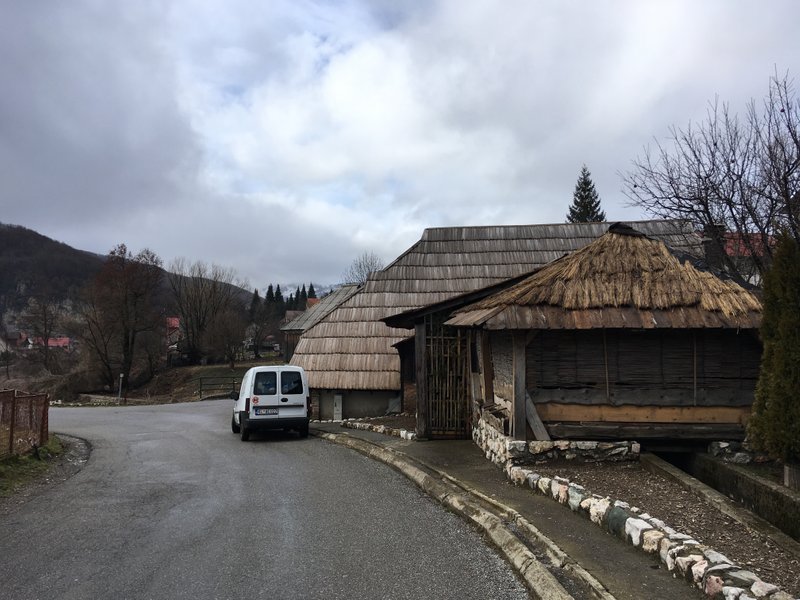 Montenegro can be divided in 3 parts, the coastal area, the mountains and the middle (which is a bit boring) part. Kolašin is in the mountain area, where you find ski slopes nearby, people in the neighbour countries often come here for a ski holiday. The town is idyllic, tranquil, and lovely. Houses are mostly wooden and stone structured.
I don't think there are a lot of Asian tourists visiting here overnight. I was stopped by a couple of locals who asked for a photo with me 🙂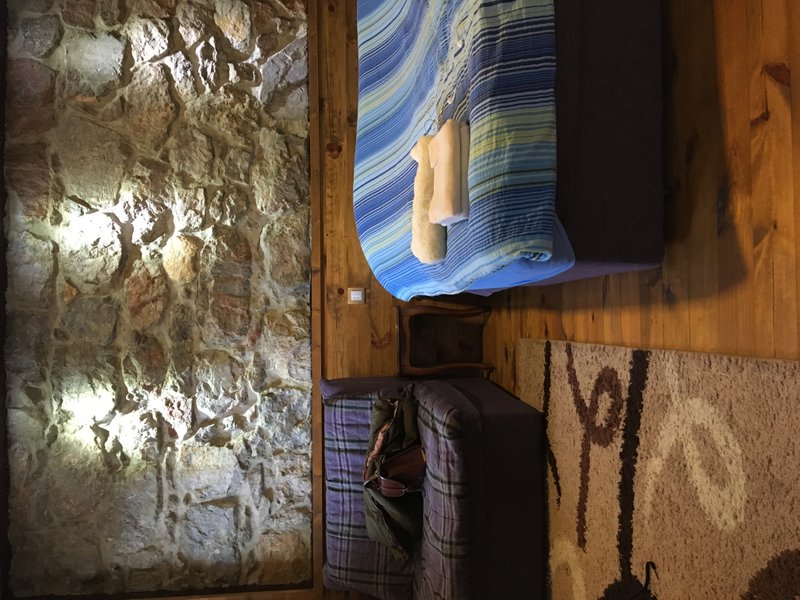 Airbnb room
The Airbnb host is so friendly, he takes care of everything. I was told to eat some local food. I showed him my notes, he'd call his friends to find those dishes and told me the name of each restaurant.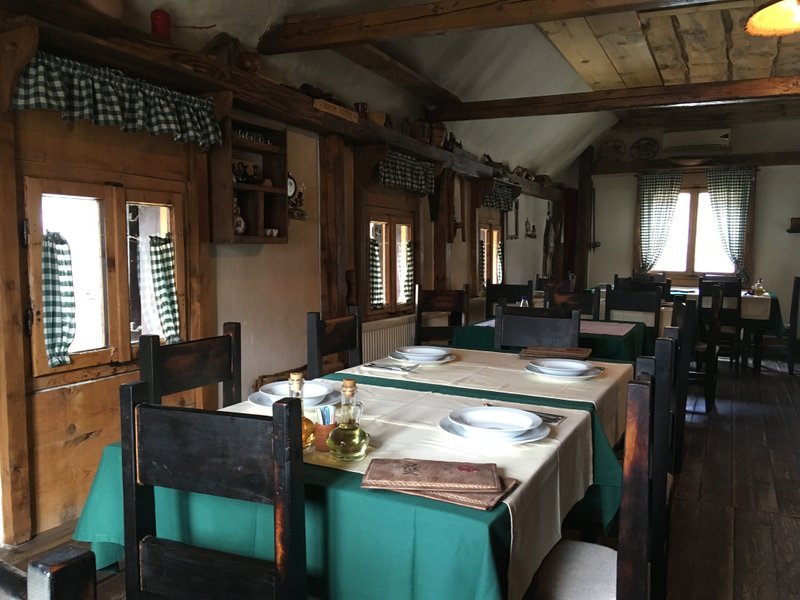 Restaurants in town are very traditional, in Kolašin, they have special local dishes for the skiers.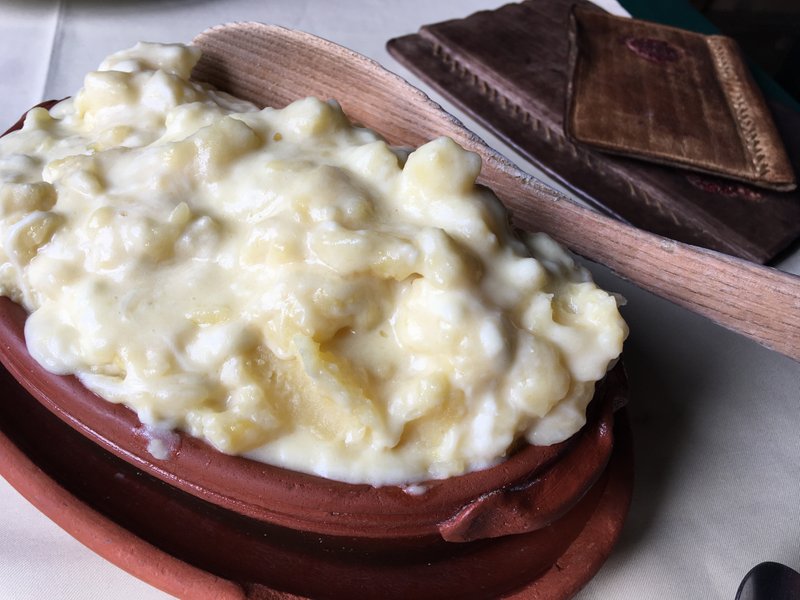 For example, Kačamak is a potato cheese and cream mixed dish. I liked it but I couldn't take much cheese, too bad. I can imagine it certainly brings skiers warmth and energy.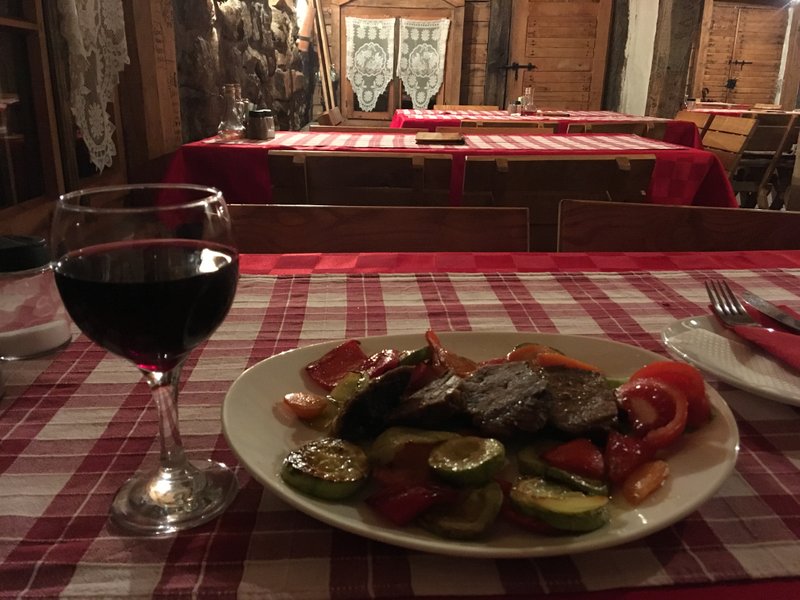 And of course, grilled vegetables and veals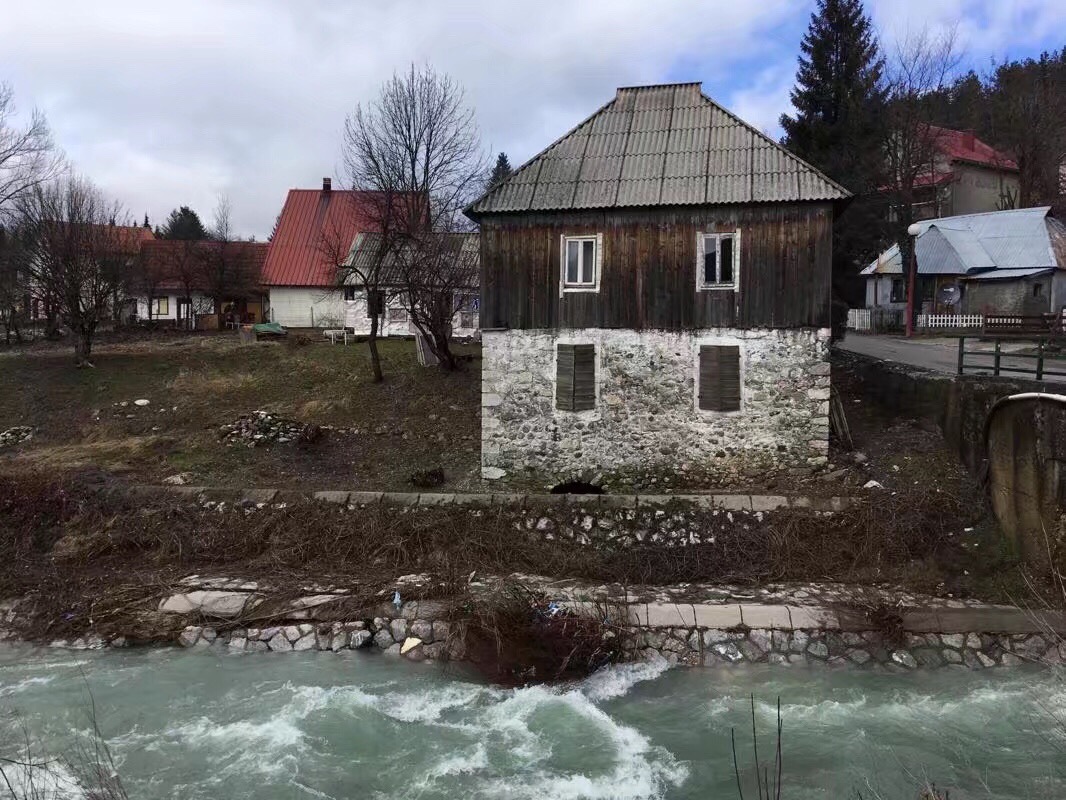 Kolasin is a small city in Montenegro. It is such a small city that you don't find a lot of things to do. There are mostly wooden chalet and houses in town, also some restaurants that you can find some very nice traditional local dishes. I was walking around one day after dinner, then I noticed an interesting booth that used to be snack or news booth. But now it's filled with painted stones of all kinds of shapes.
| the booth | I was curious of it |
| --- | --- |
---
I was curious of it but it was closed at the time, I asked my AirBnB host later what it is. He told me it is owned by a local artist, who also has a shop next to it, selling some souvenirs. Too bad I didn't realise that, otherwise it would be great to have a look. I did take a lot of pictures of the stones though.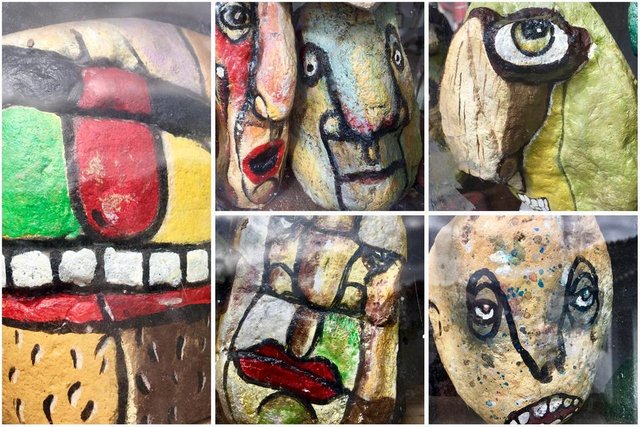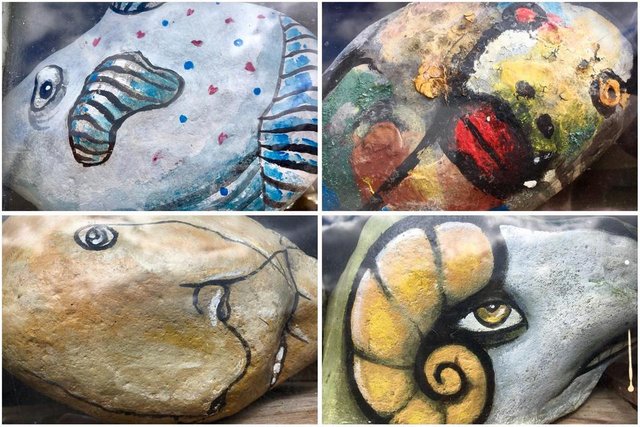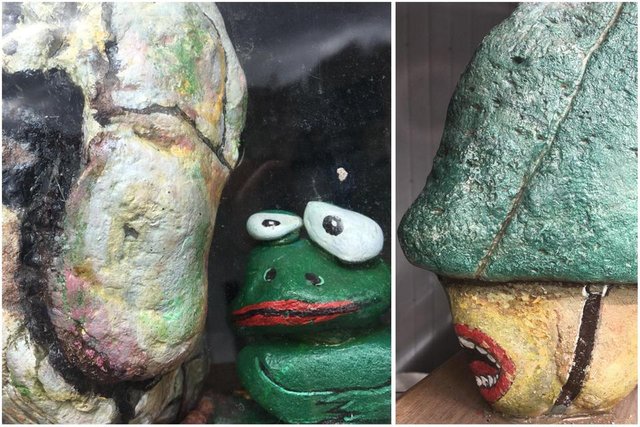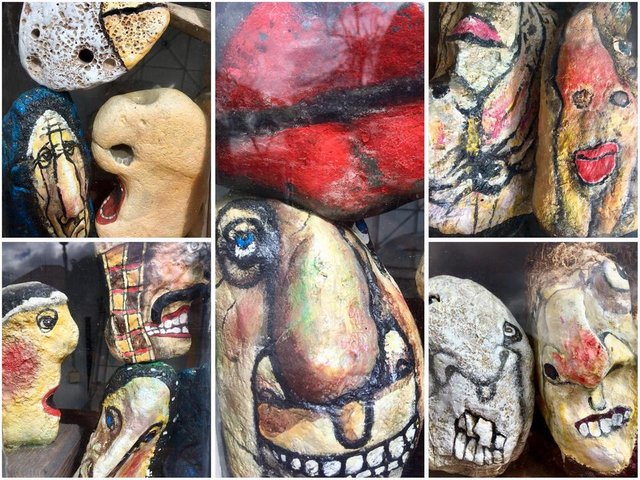 What is your favourite one?
---
在亚得里亚海待了几天,现在要转战内陆地区了,由于我的回程机票是从保加利亚的Plovdiv飞回,还是有好大一段路要走。舍不得也没办法了,其实昨天开始海边的好天气就快结束了,也算及时离开吧!
早上我本打算步行去车站,结果下雨、于是在主街拦了一辆出租车,上车前我还一再确认打表。结果啊,全天下出租车司机一番黑,到了车站,这大叔打算坑我,不知道从哪里掏出一个显示屏,显示9.5欧。我想这怎么可能,在布德瓦撑死2欧,姐姐我又不是旅游新手上路,不要想骗我。我跟他说,你别骗我啊,我这就打电话给我的蒙特内哥罗朋友,明明一欧五,别坑我。他还是在那里坚持,其实我也不想打电话给Airbnb房东,因为手机需要漫游?。跟他一来二去了几下,他估计看骗不到我,说好了你给5欧得了,最后我直接给了他2欧,就开门下车了。果然旅游城市啊,好,我理解。
太奇葩了一大早的。我顺利买了车票,喝杯咖啡压压惊。蒙特内哥罗这个国家虽小五脏俱全,有山有水有海,真是旅游的极品国家。我要去的小城Kolasin就在山区,我选它的原因是附近有个看上去挺美的国家公园。Kolasin更有名的是,它也是滑雪胜地,如果说西欧人民都去奥地利法国滑雪,巴尔干人民就来这里滑雪了。我没打算滑雪,主要在这里停两天来看看国家公园。
Kolasin就是滑雪小镇的感觉,很古朴,都是木质和石头结构的传统小房子,特别可爱了。这个时间段也不是滑雪旺季,就更不是去国家公园徒步的时节了,好像亚洲人来这里住宿的也不多,好几个路人要跟我拍照,哈哈哈。我住的AirBnB房东人也很热情,老是问我还有没有什么需要的,我也就不客气了,拿出之前人家写给我的山上传统美食清单,房东很好,还打电话问他朋友,然后告诉我分别去那个餐厅找。Kolasin这里的餐厅也很传统古朴,感觉很亲切。我尝了传说中的特色菜Kačamak,开始吃觉得好好吃,是土豆奶油加芝士混合,然后和着蔬菜沙拉一起吃,可是量实在太大,加上我不太能吃芝士,吃了几口就觉得很饱了。除了这道菜,还有很多烤肉烤羊,倒是很好吃,肉和芝士的确能让滑雪的人补充能量。我也顺便尝了一下蒙特内哥罗的红酒。这个国家的红酒可是很有名呢?!