Travelling in India during Indian national holidays isn't easy, you always have to find a way to beat the crowd.
One advantage of staying inside the fort is that you can visit the fort the whole day. What I did is waking up early (yea 8:30 am is considered pretty early for me) to see the charming empty streets while souvenir vendors just setting up their stalls, then going back sleep some more or just relax.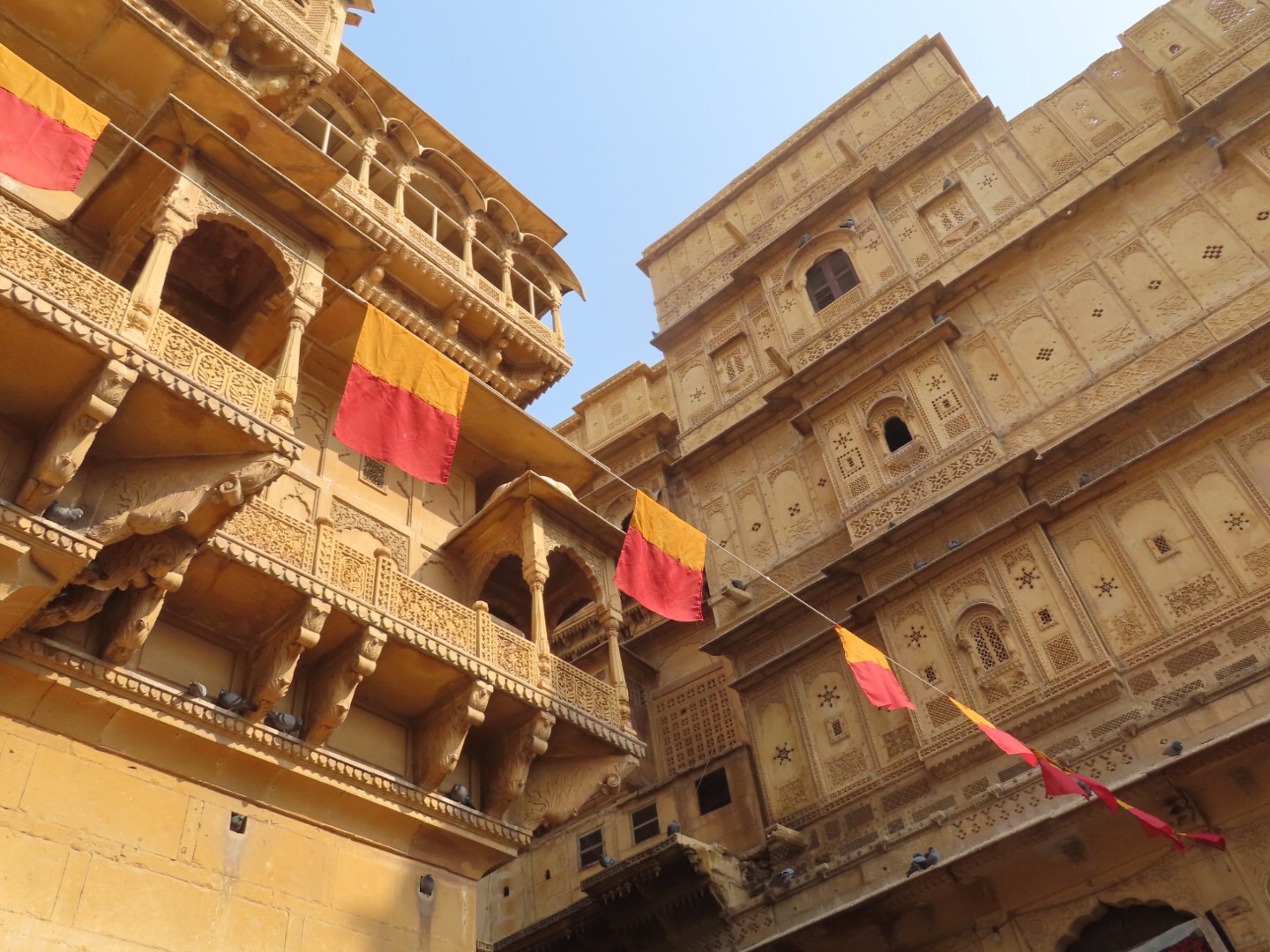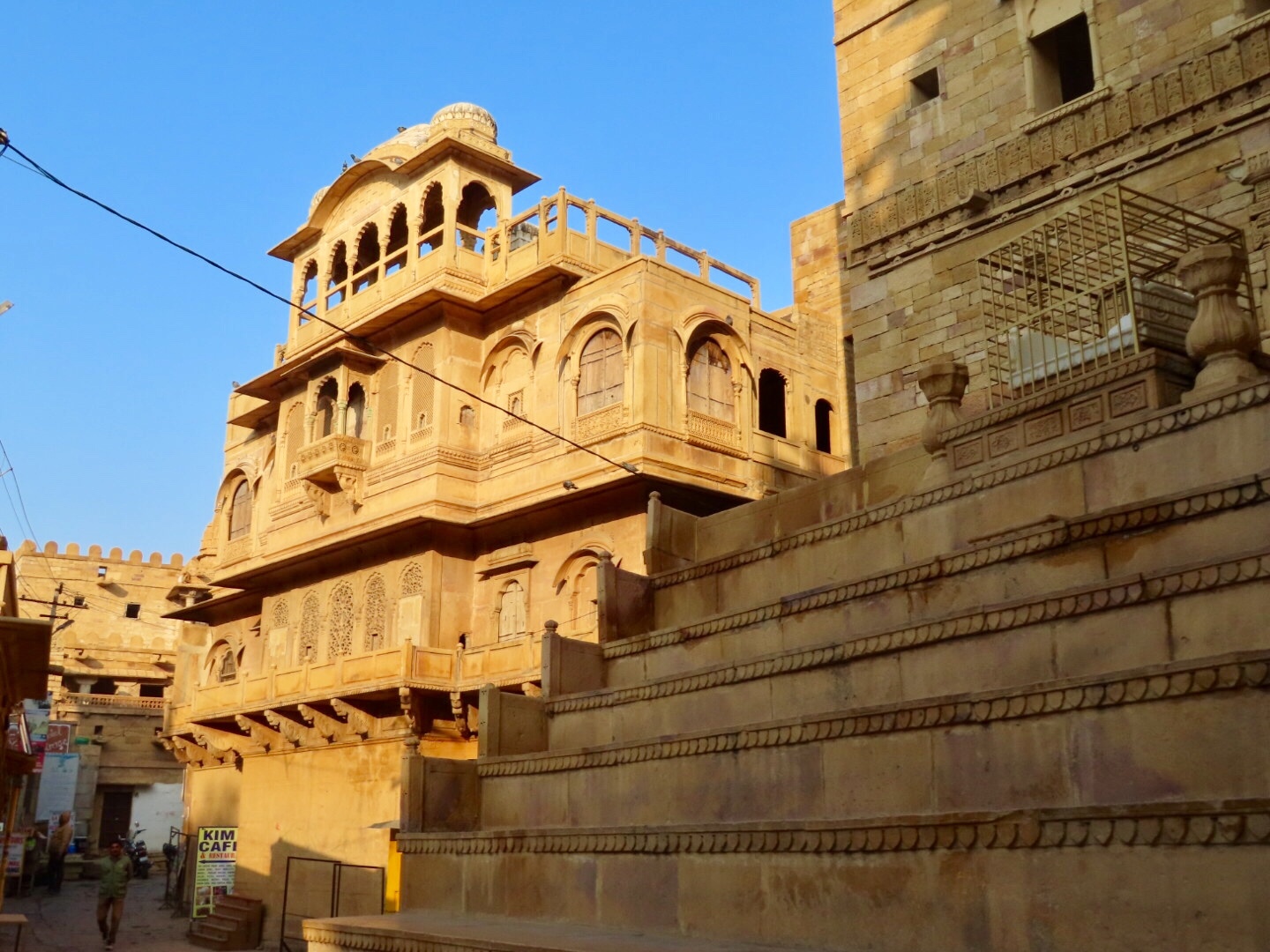 Fort Palace, if coming 30 minutes later, the steps will be all packed.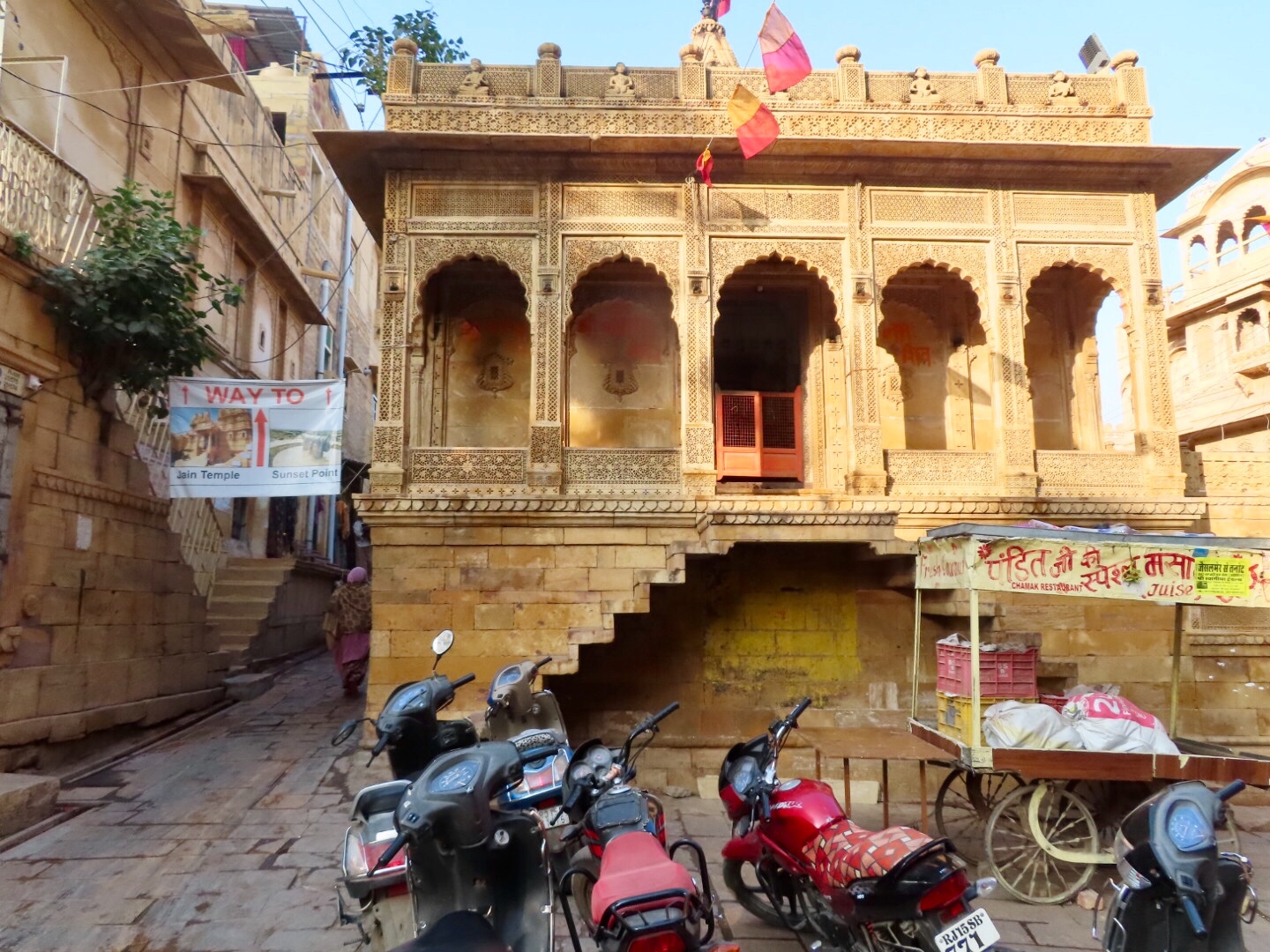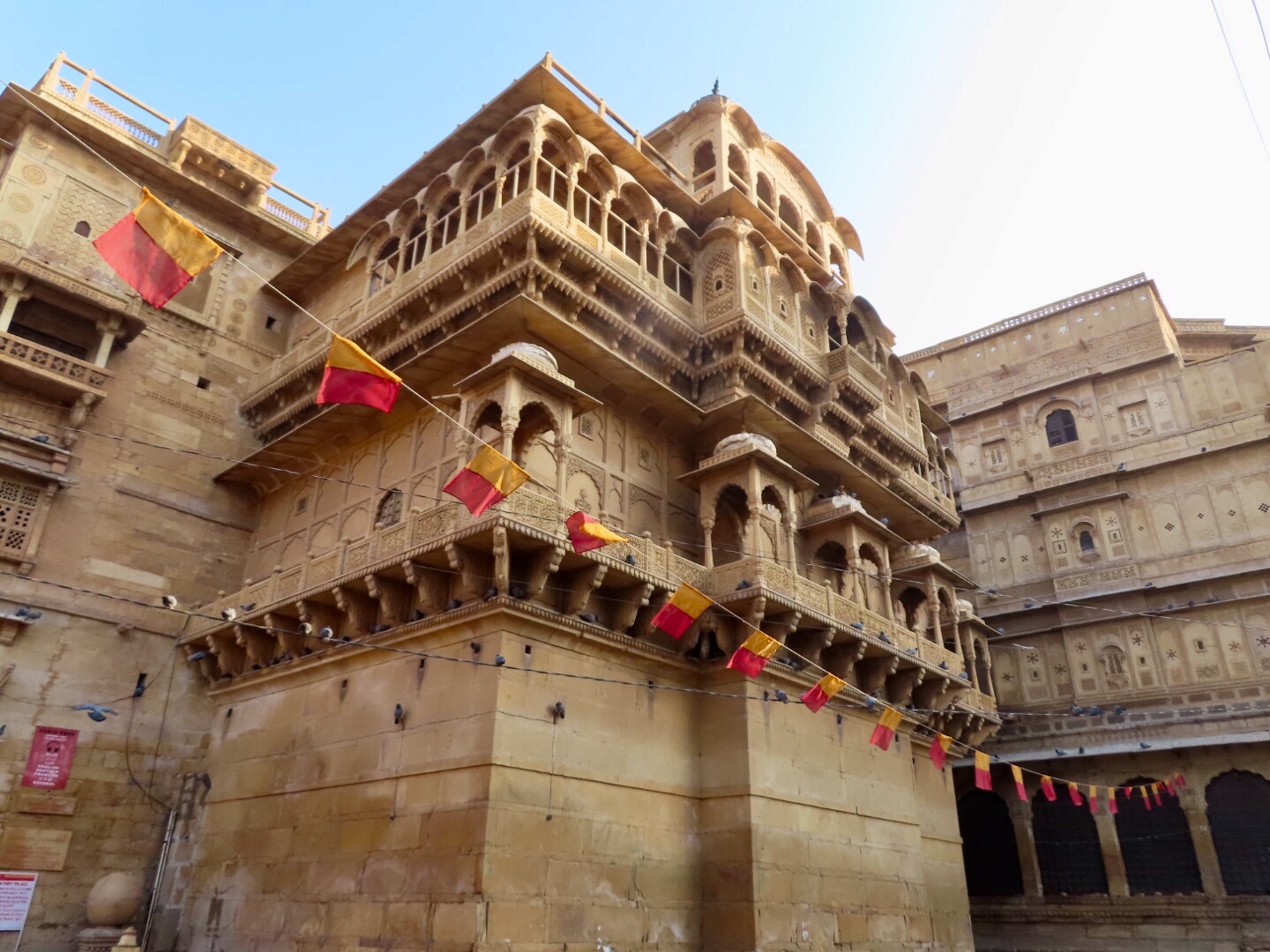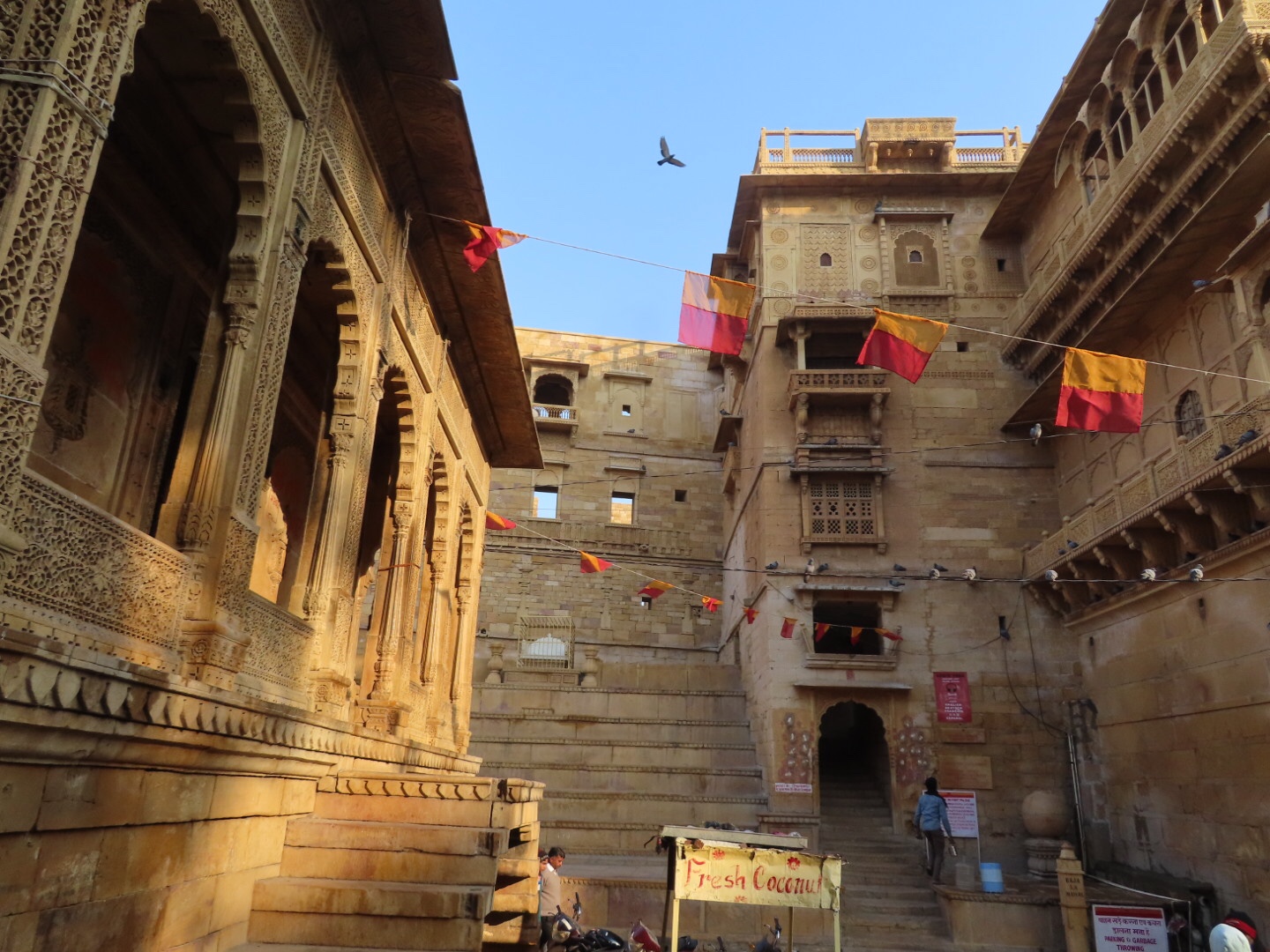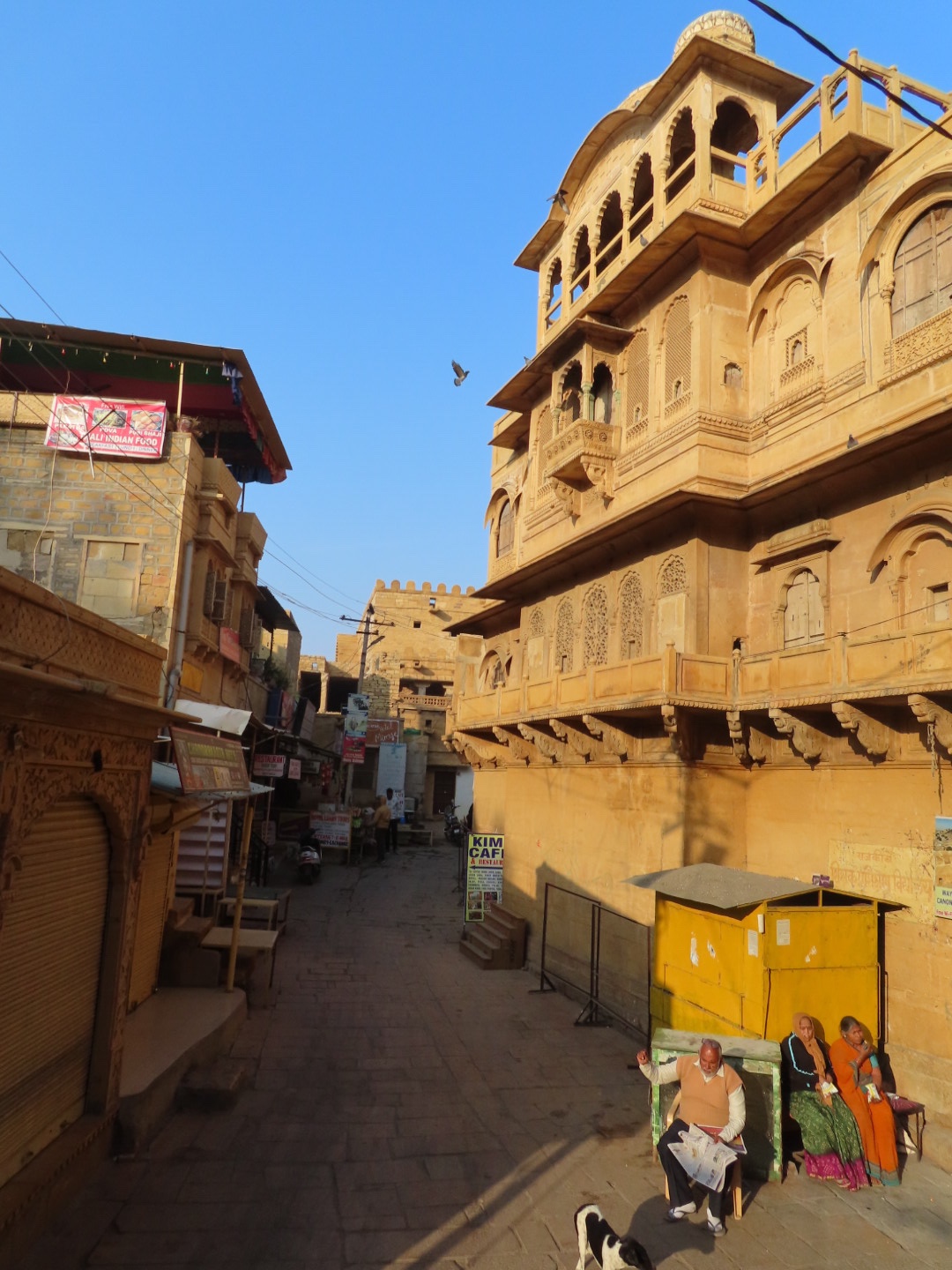 quiet square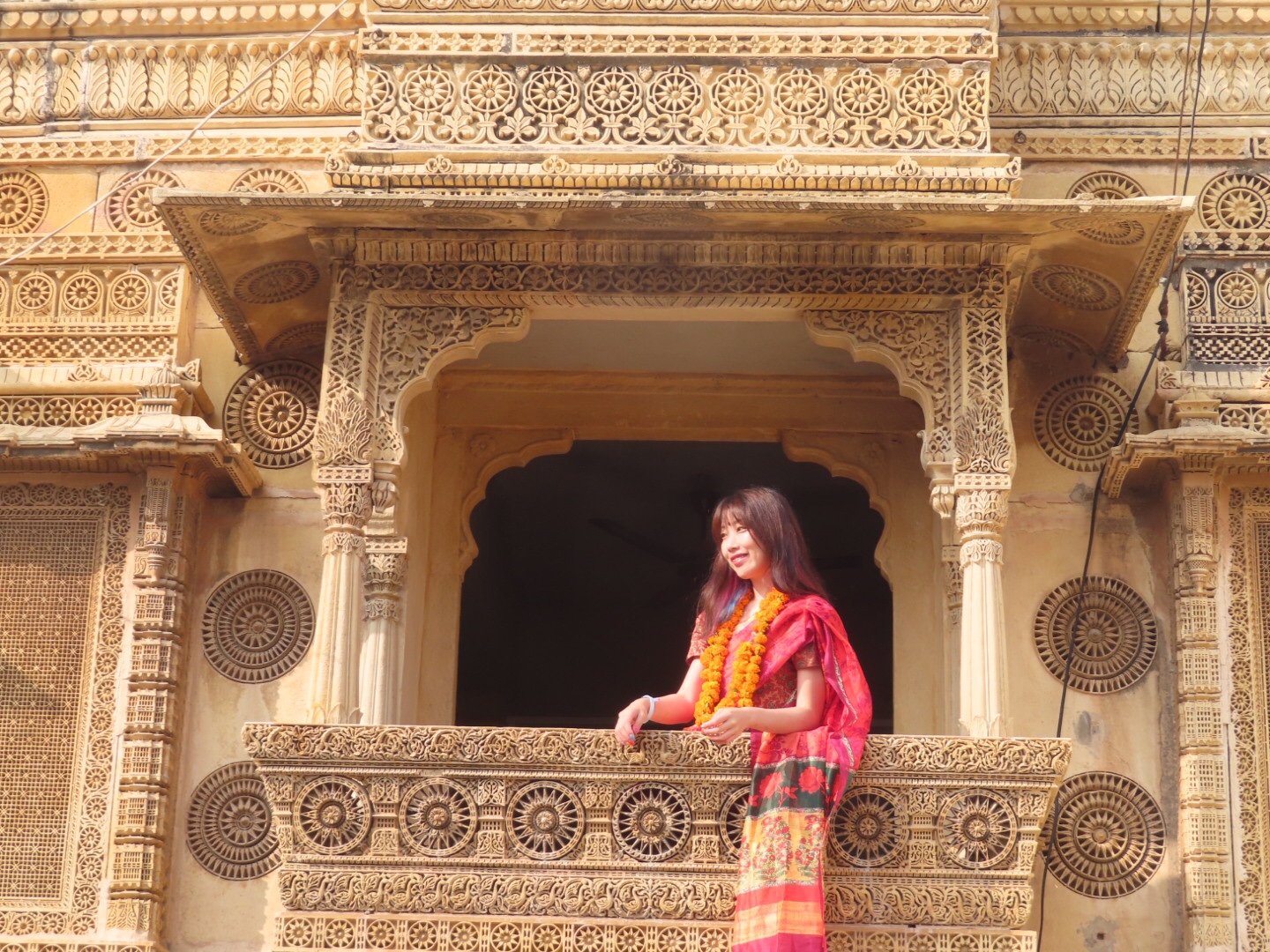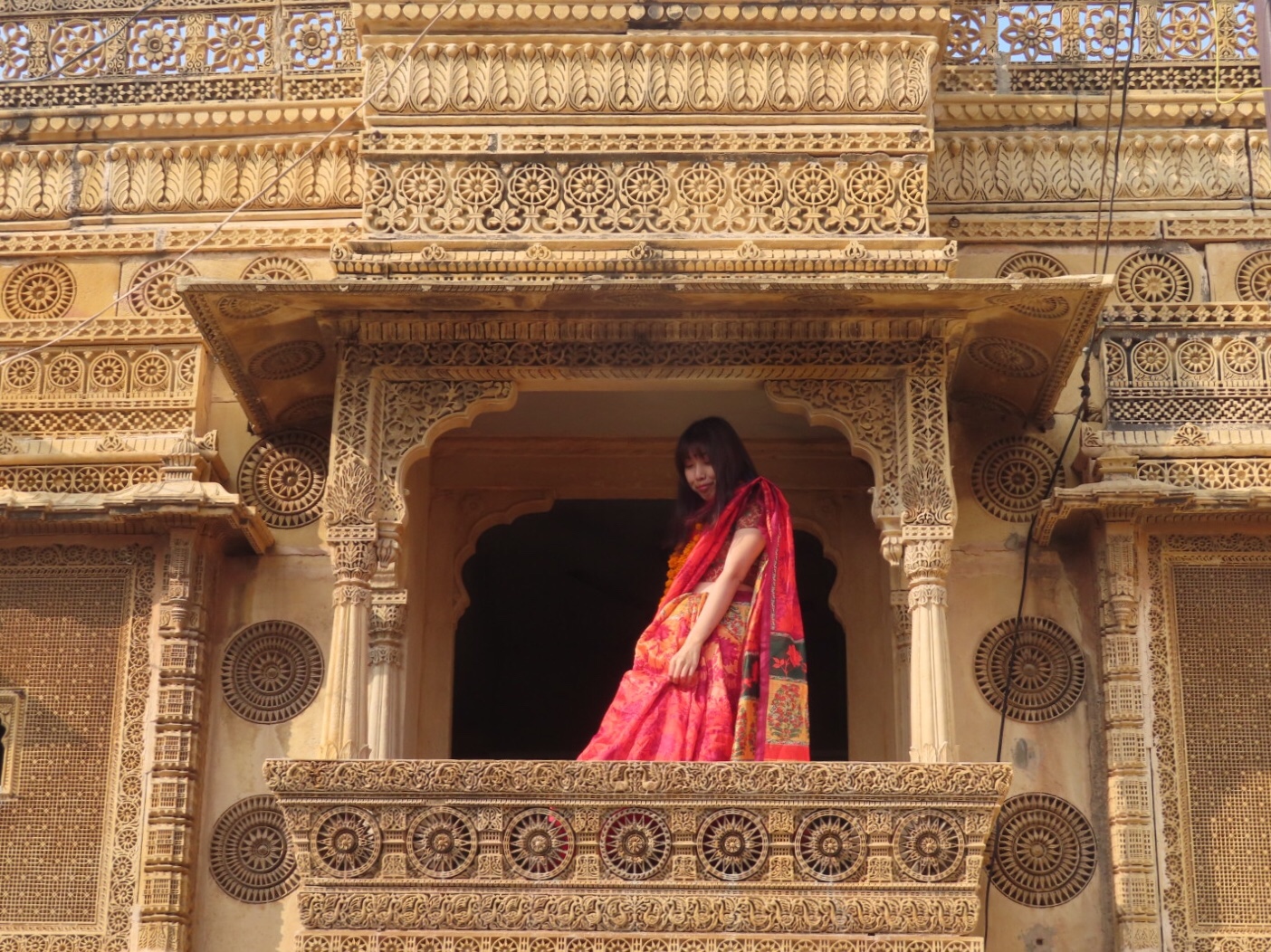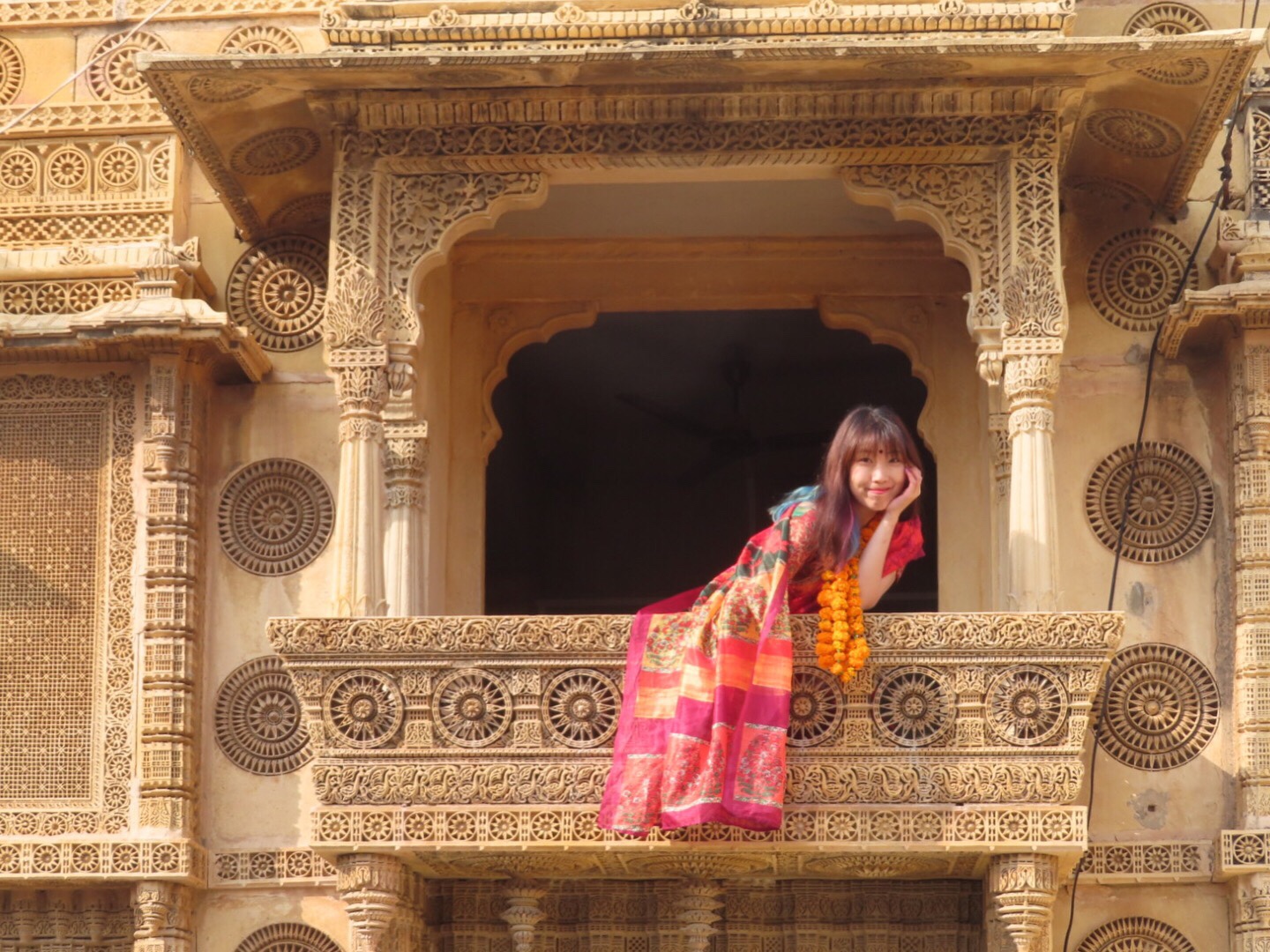 how to make 10 rupee photography fee worth - take thousands photos.