Li mentioned on her post our adventure of visiting the receding Morteratsch Glacier. Living in a relatively cold country, I was not really that concerned about the global warming. However this trip was educational and it raised fully experiential awareness of this major climate change.
The Morteratsch Glacier is the largest glacier in the Mt. Bernina group, yet with an annual retreat rate of around 17 meter per year. It is sad to see the glacier has been receding several miles during the last hundred years.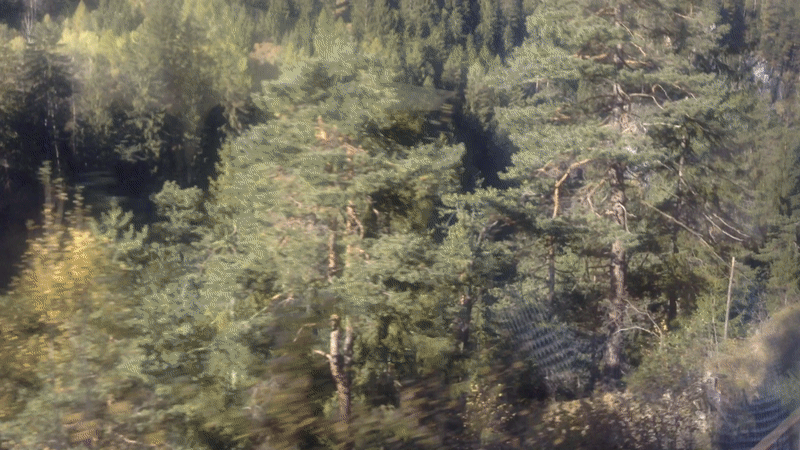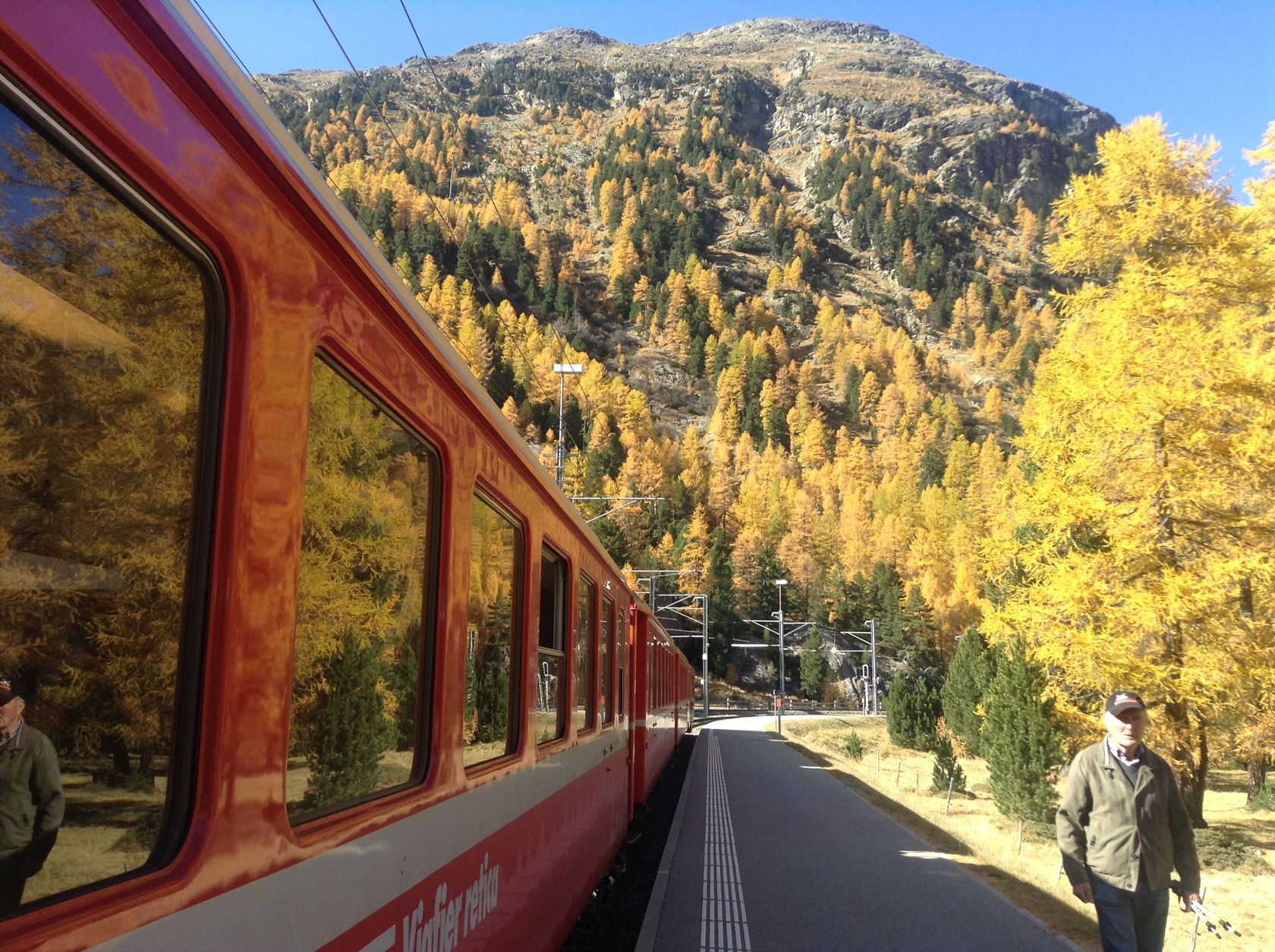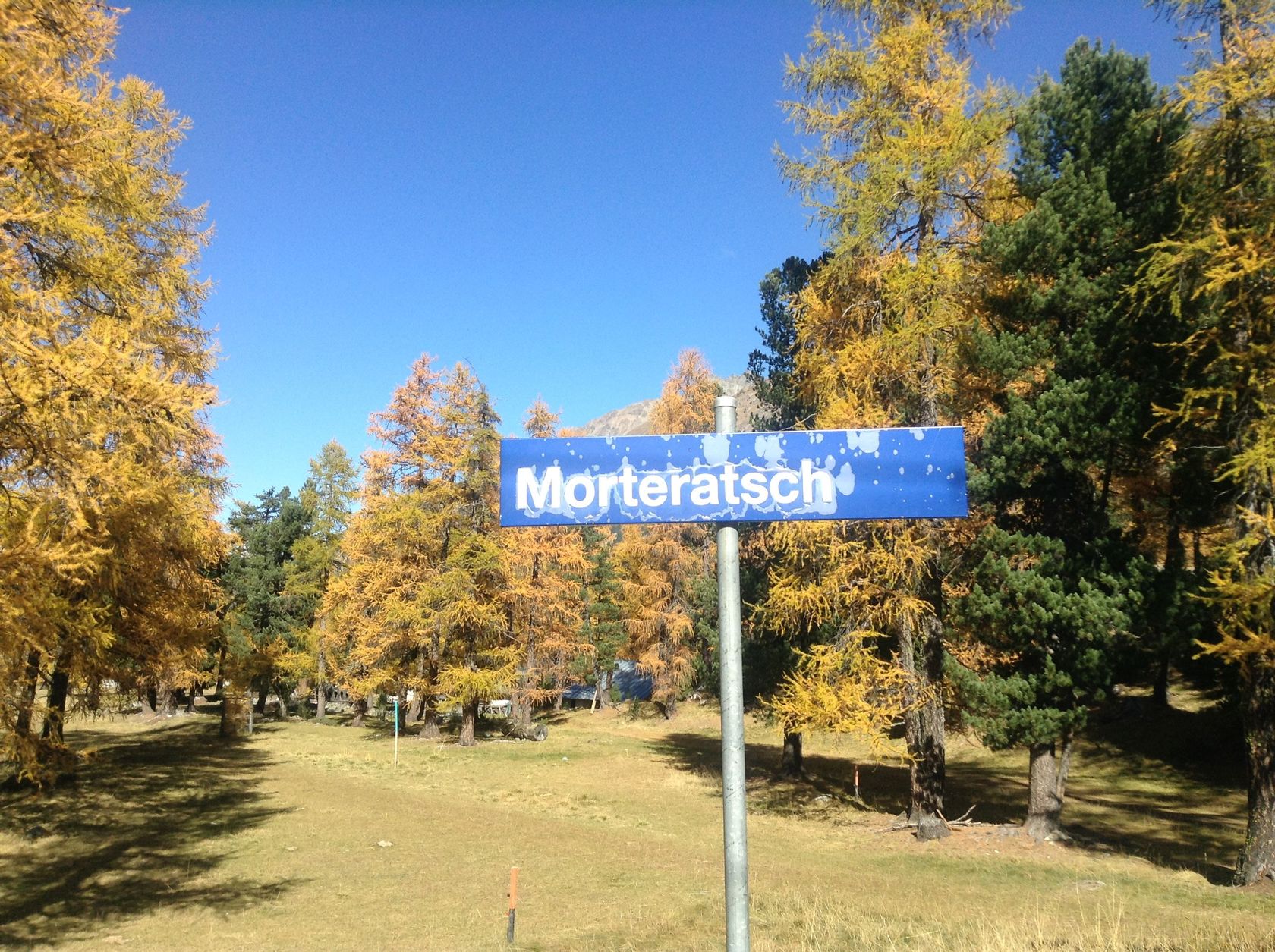 I call my visit to the glacier an adventure not because how difficult the hiking was. It was only about one-hour easy flat trail from the Morteratsch train station. The glacier here is rather low-key and totally accessible, you don't need to have a super good condition to hike high in the mountain in order to see the glacier.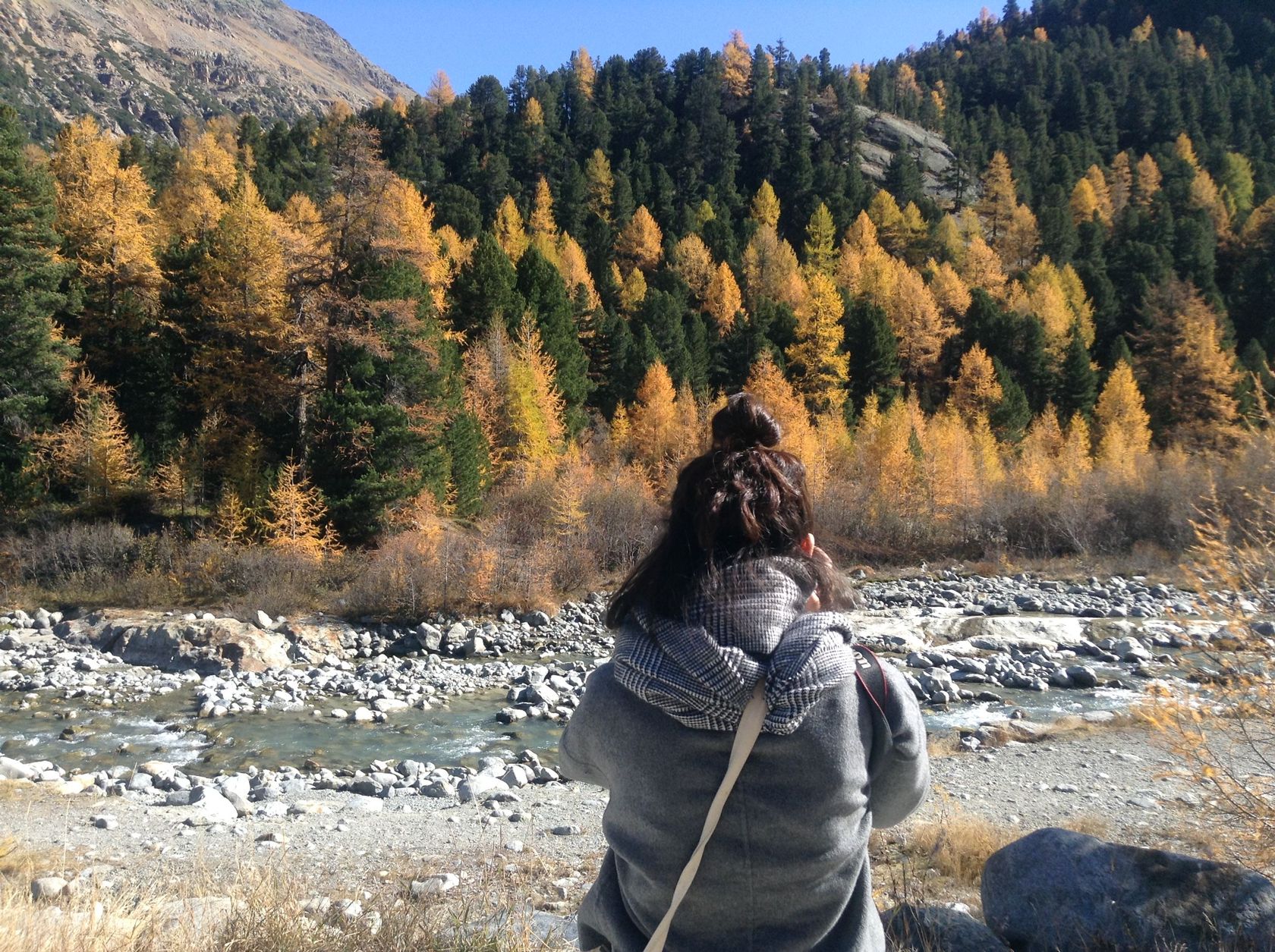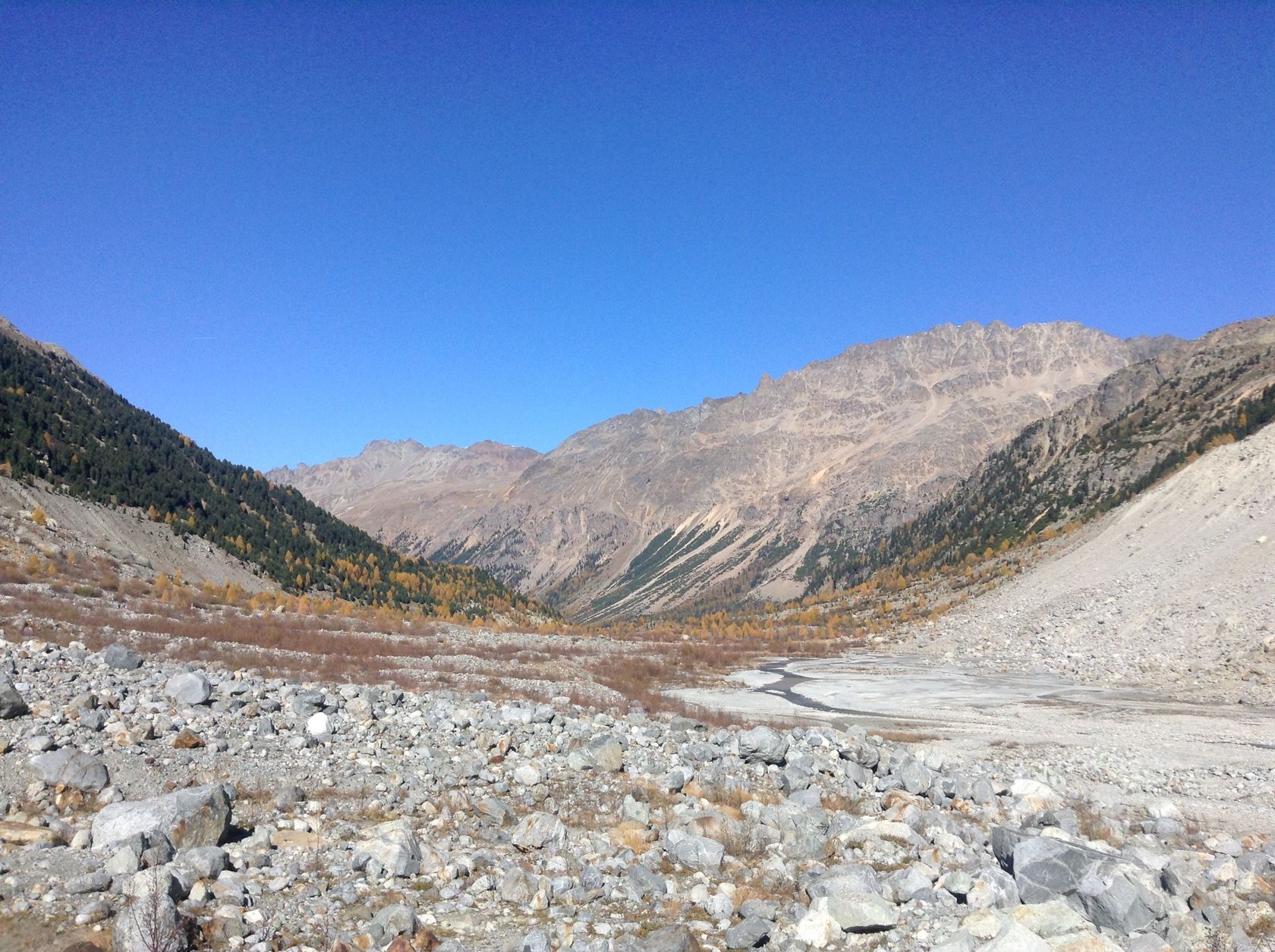 The scenery along the Pontresina Valley was simply stunning. During the autumn days, you can see different shades of yellow colors. Me and Li were saying this untouched nature feels more like somewhere in Canada or North America.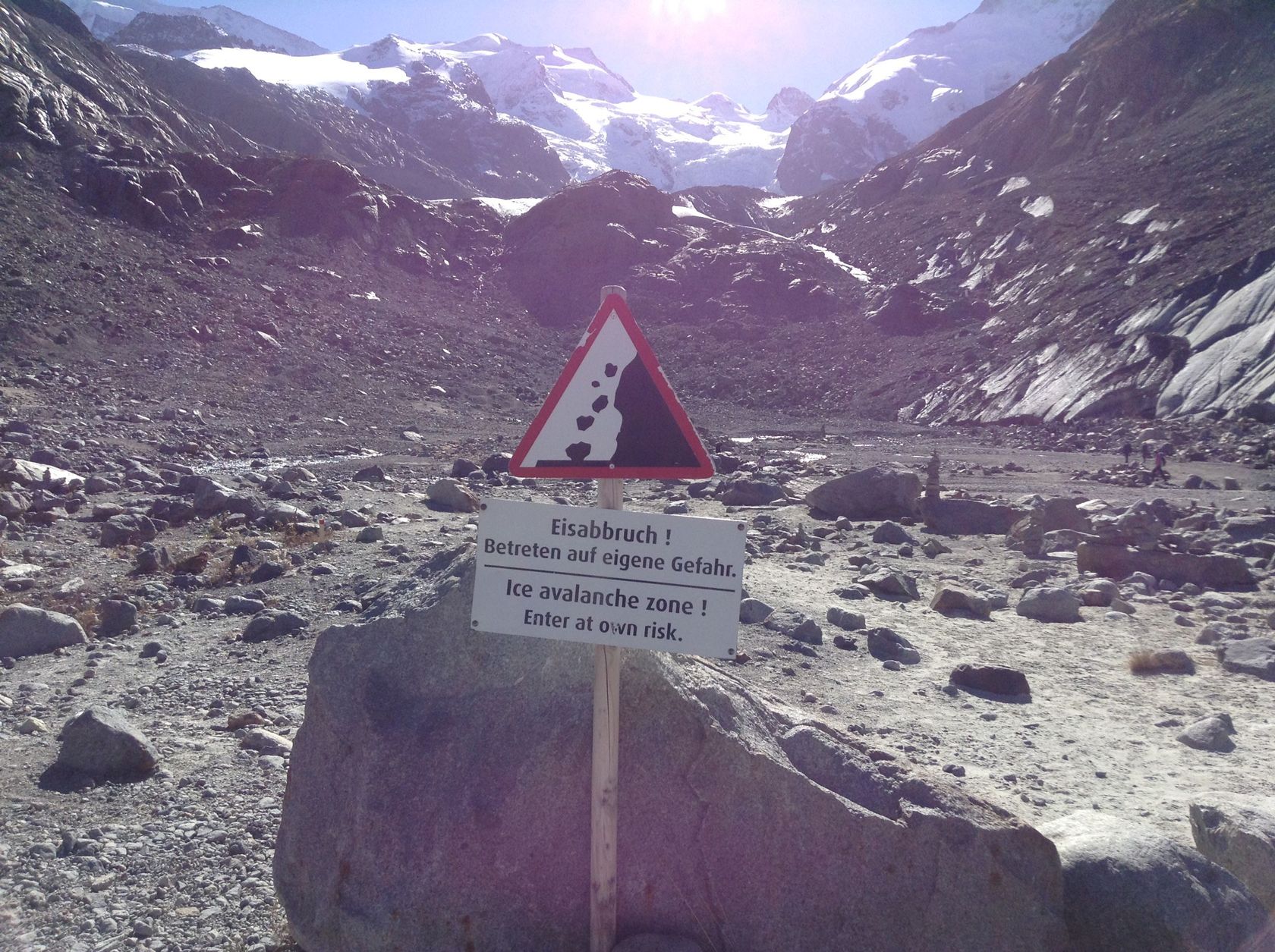 Because of the melting of the glaciers, any proximity to them can be at risk of rock fall. Beyond this cautionary sign, there were many natural loose rocks that one can hike above all the way to the the glacier tongue. The view here was breathtaking and wild.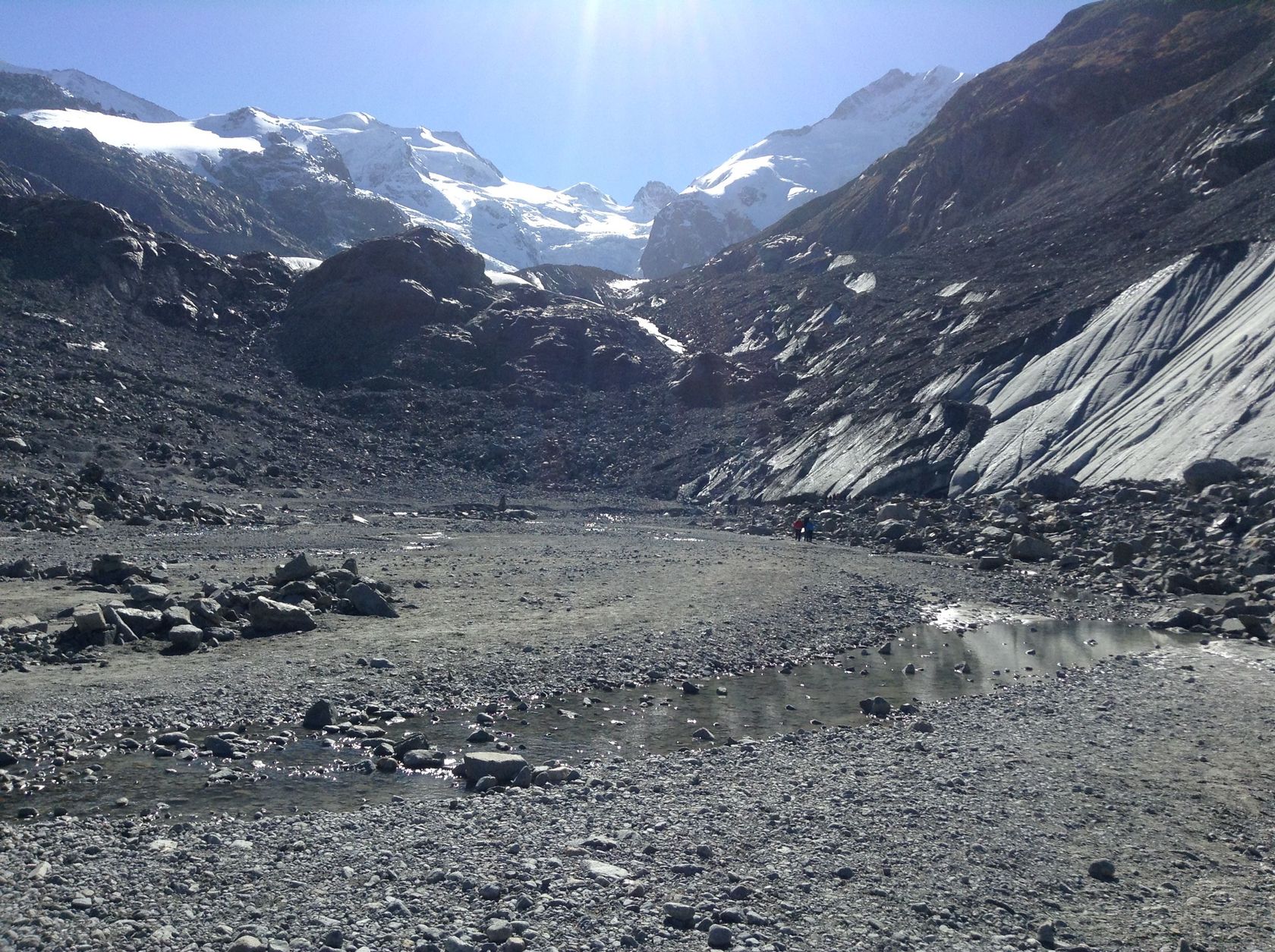 It was amazing to see how many sign posts indicating 100 year intervals of the glacier front as it continuously retreats up the Pontresina Valley.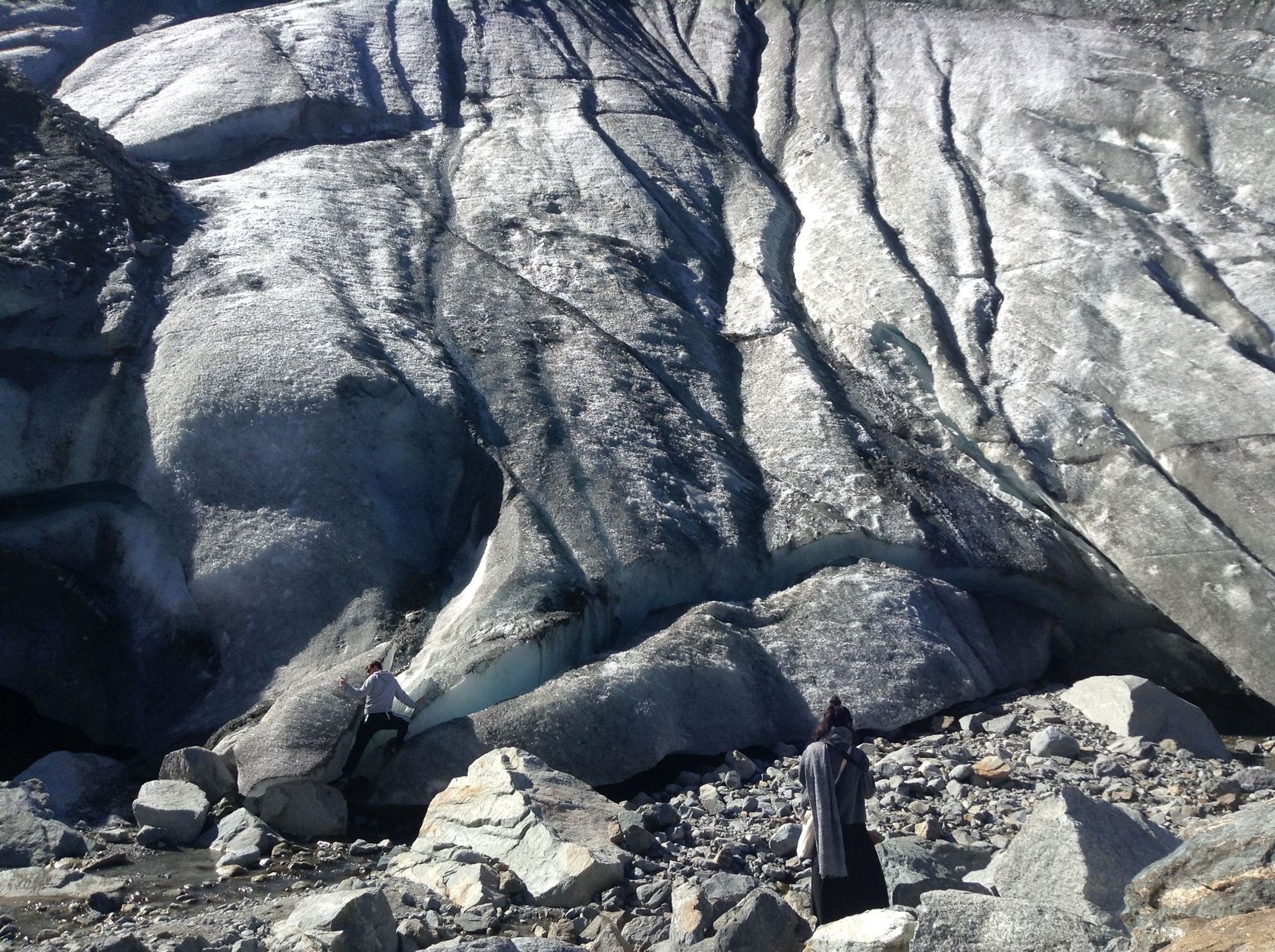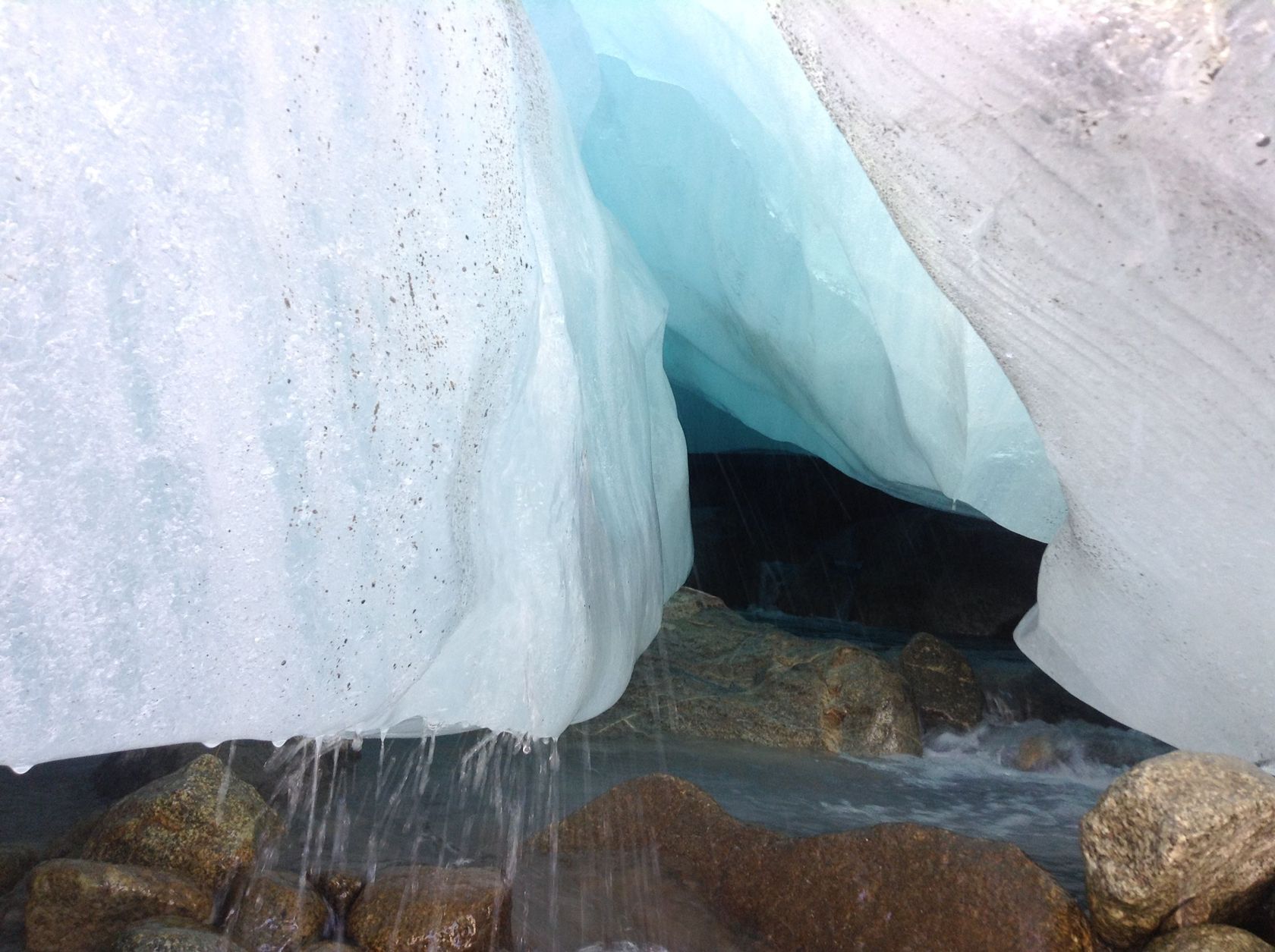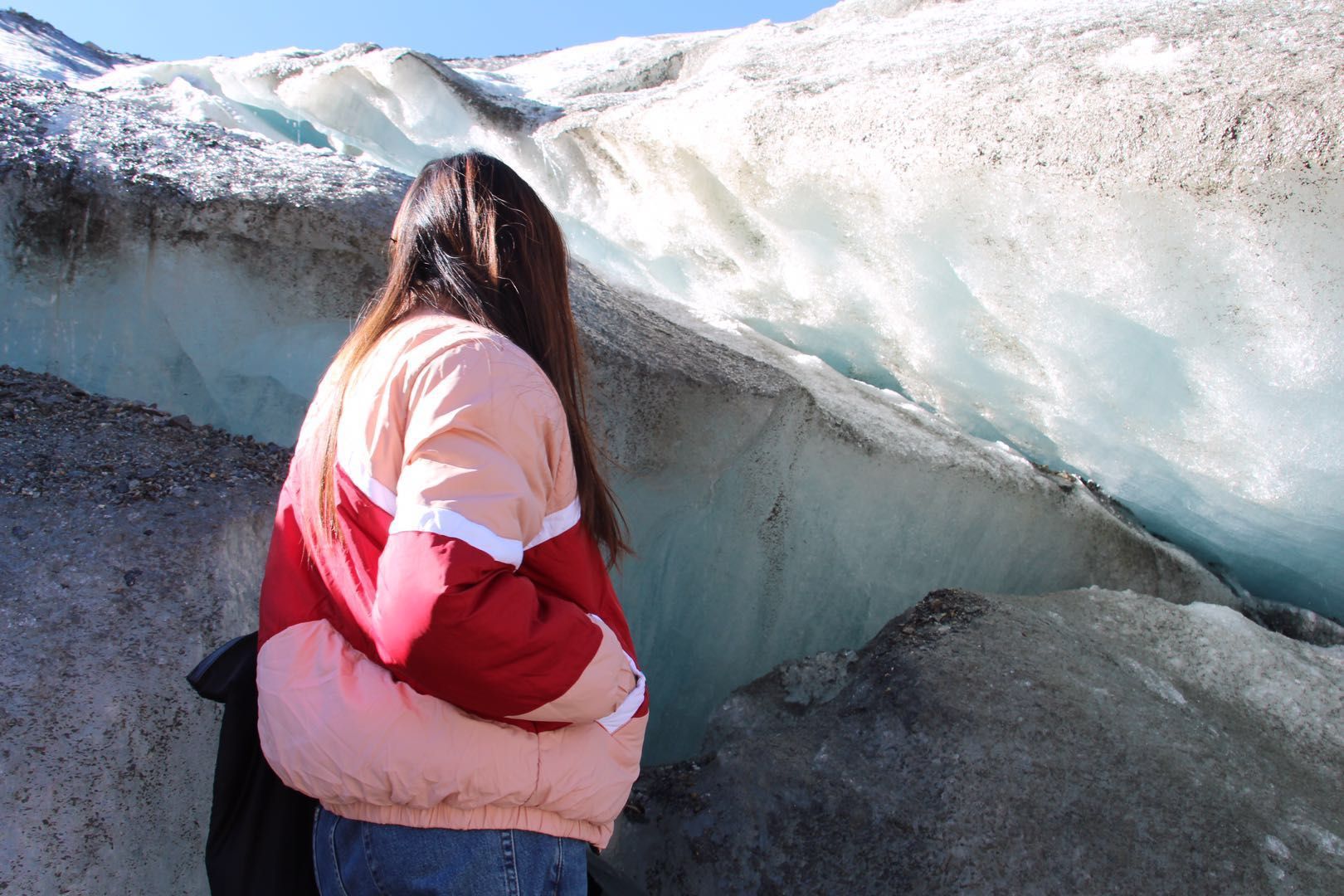 Getting closer, we were chocked to see how quick the glaciers melt.
Fact is that we heard some rocks falling when we got closer to touch the glacier. Also we have seen a few chunks of ice falling, which was a bit scary. It was sad to see this increasingly retreating and these huge losses. Be quick if you would like to visit this glacier, I guess it will vanish quickly in the future.
If you go to see the glacier, you'll also pass Pontresina Valley, we stayed there for around one hour, we absolutely enjoyed the best autumn colors. The area is also great for hiking and saunas if you are interested in other activities.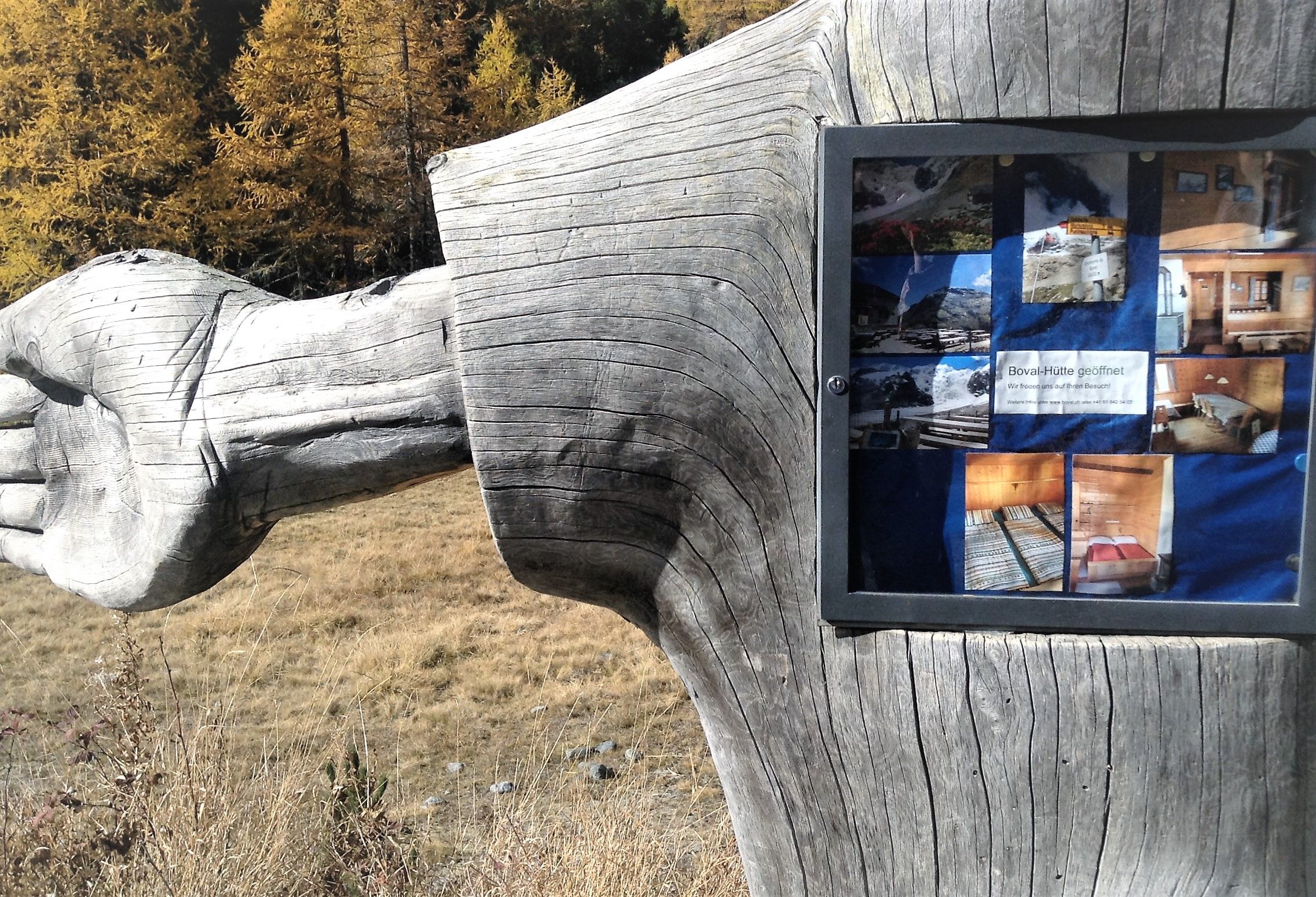 Who says Switzerland has to be expensive? Actually except for the mountain resorts, there are also many other cheaper accommodation options, such as those simpler mountain huts that exist in many mountain area in Switzerland.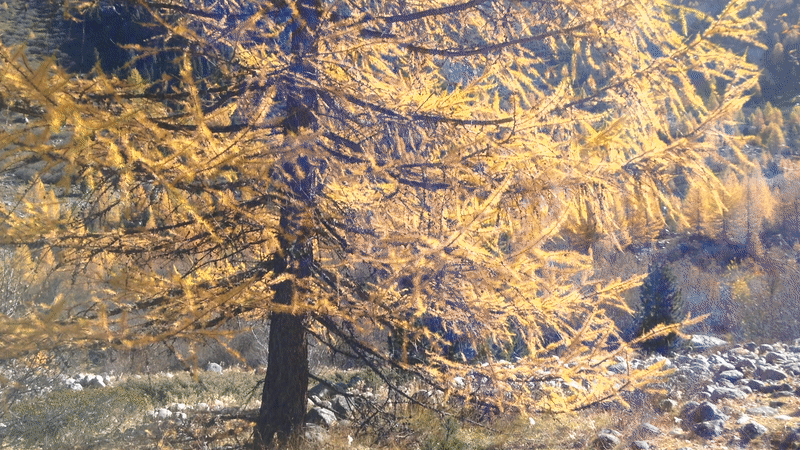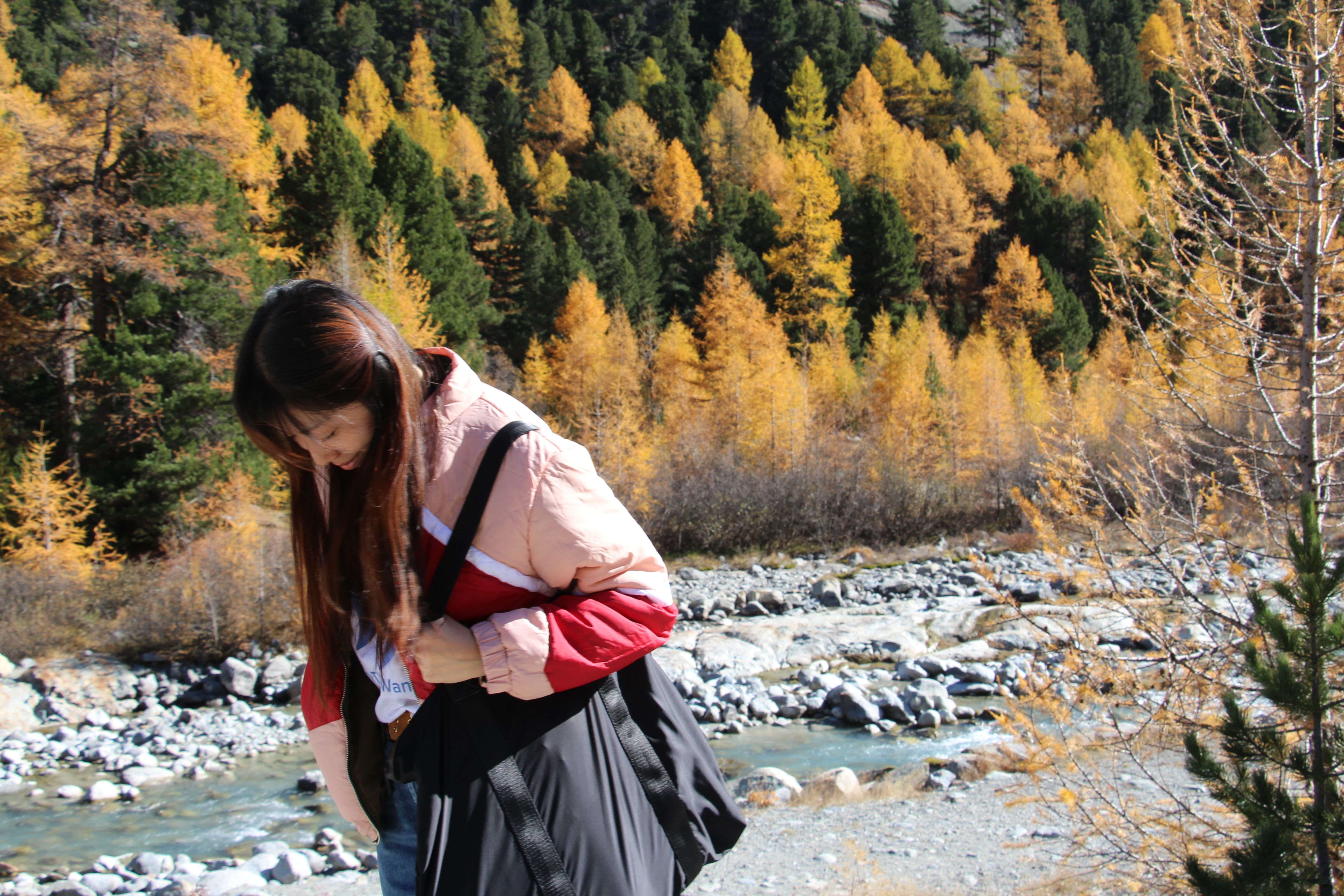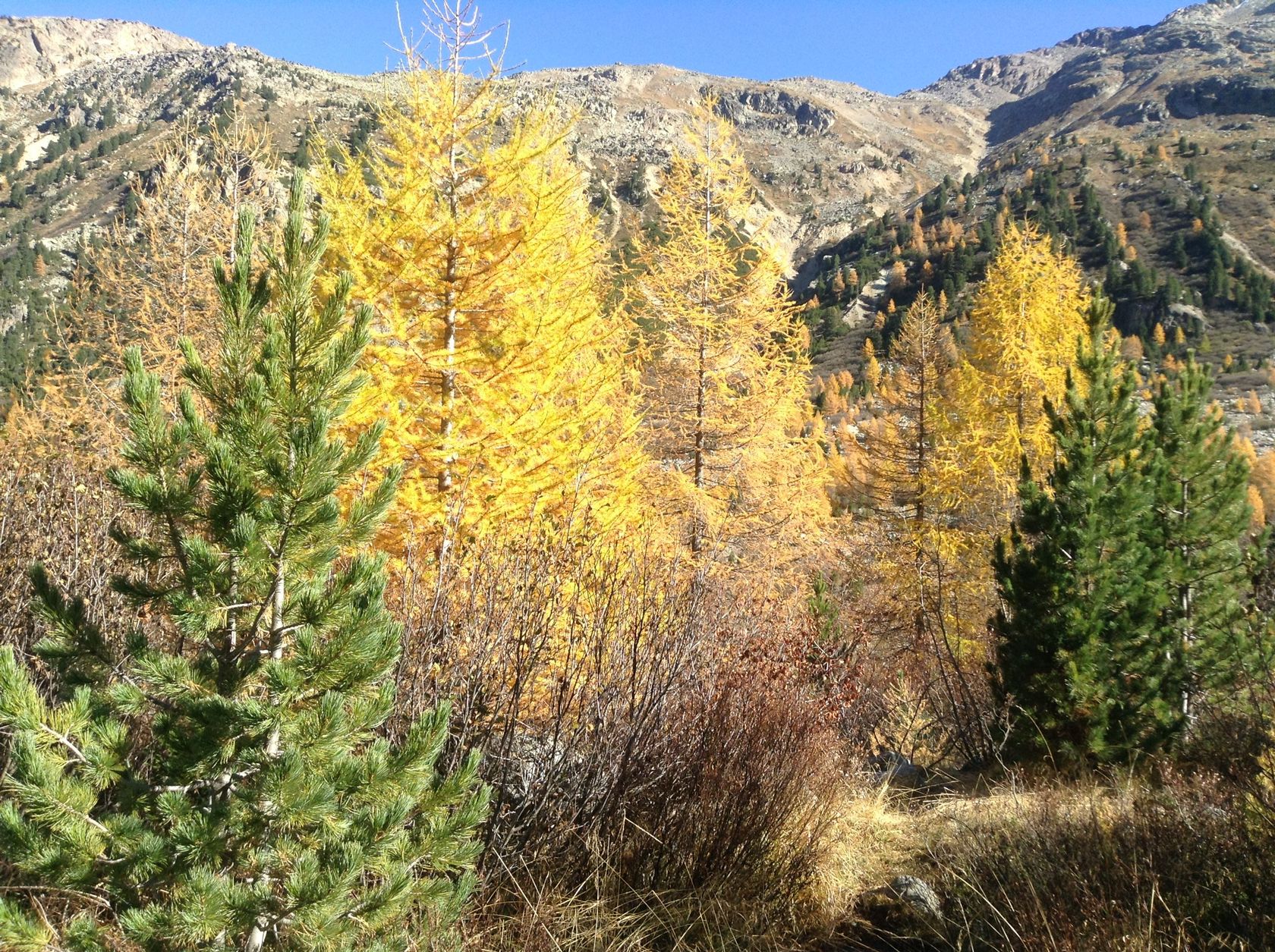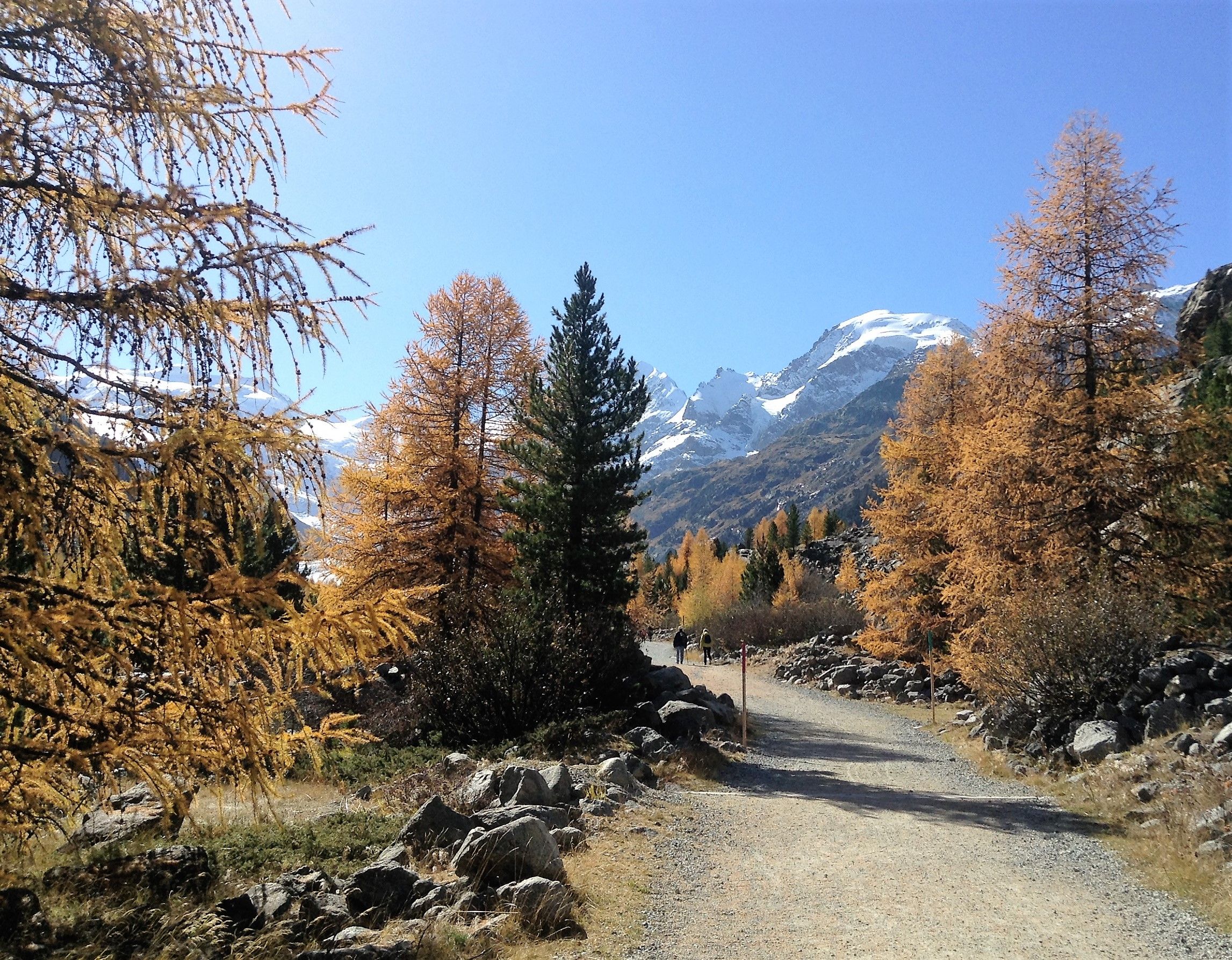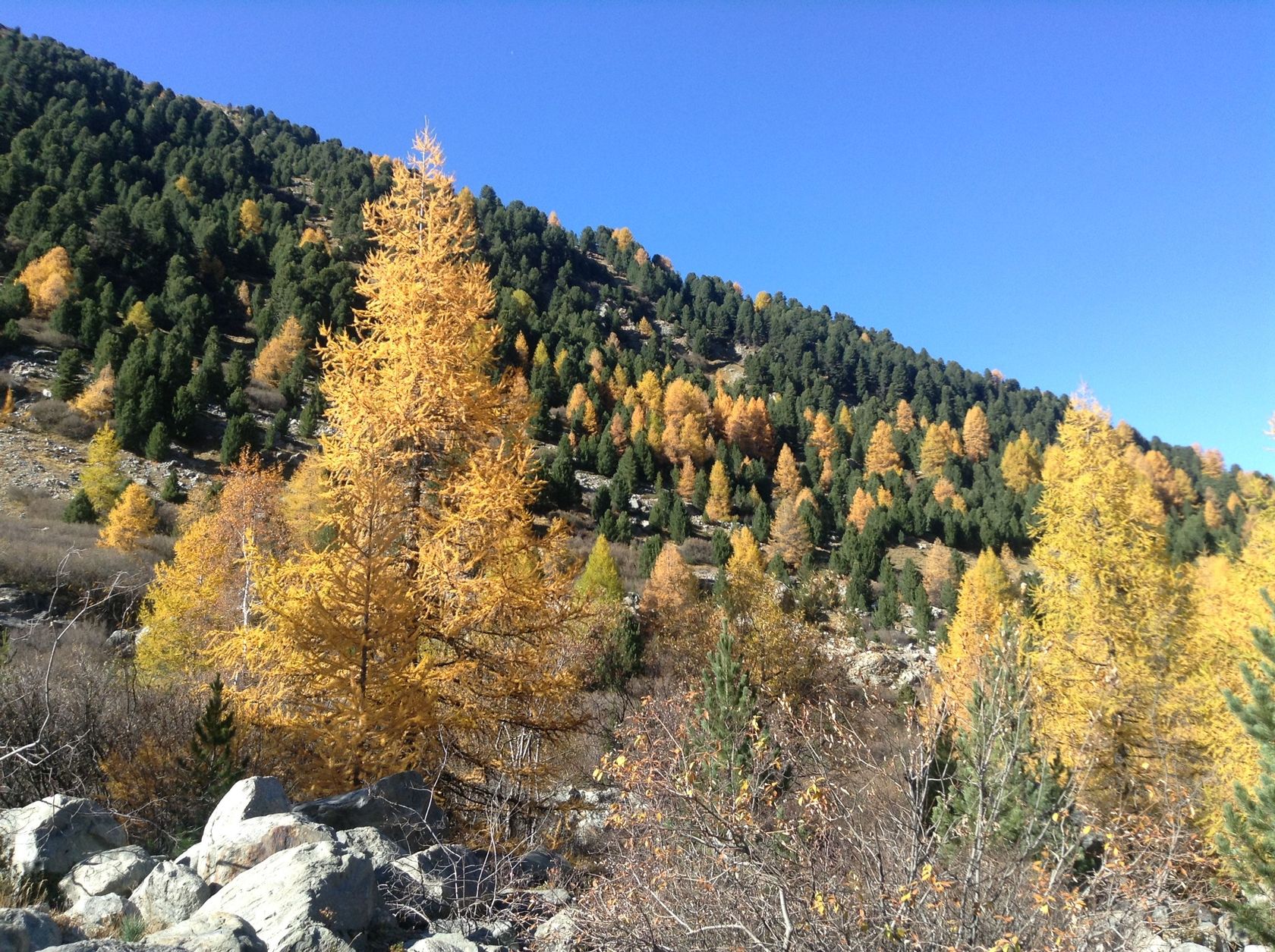 There can not be any better time to visit Pontresina than in the autumn. Many locals say that Morteratsch in the autumn time is one of the most beautiful in Switzerland. I can see it is totally true. The colours in the valley were so warm and vibrant. Here you can enjoy the real beauty of the season.