Happy Chinese new year!
No, I don't have a big celebration this year, nor a huge dinner or something. But I'd like to share a good restaurant in Da Nang to you. Don't miss it if you ever visit Vietnam. It's a cute little restaurant specialised in seafood plates.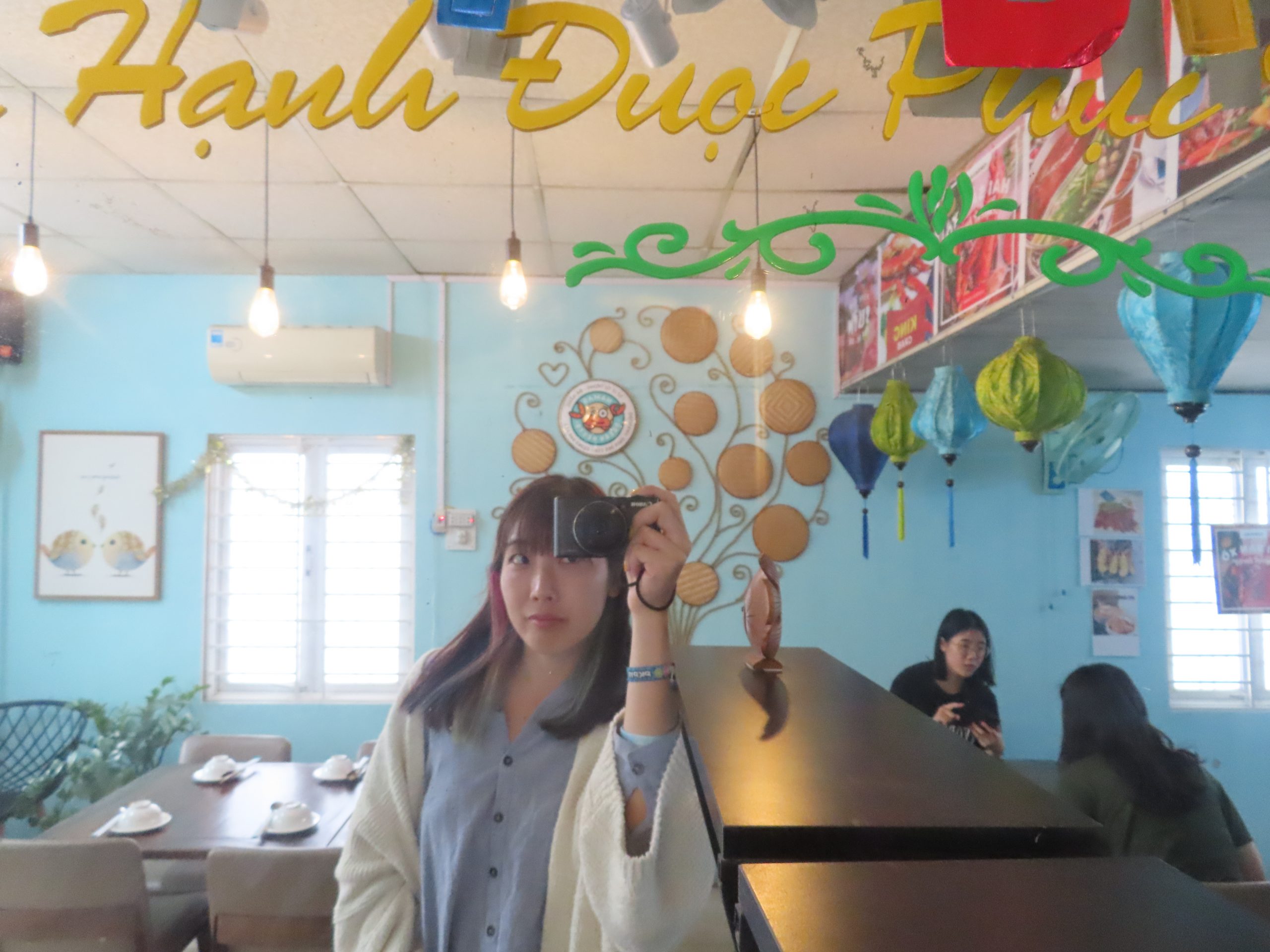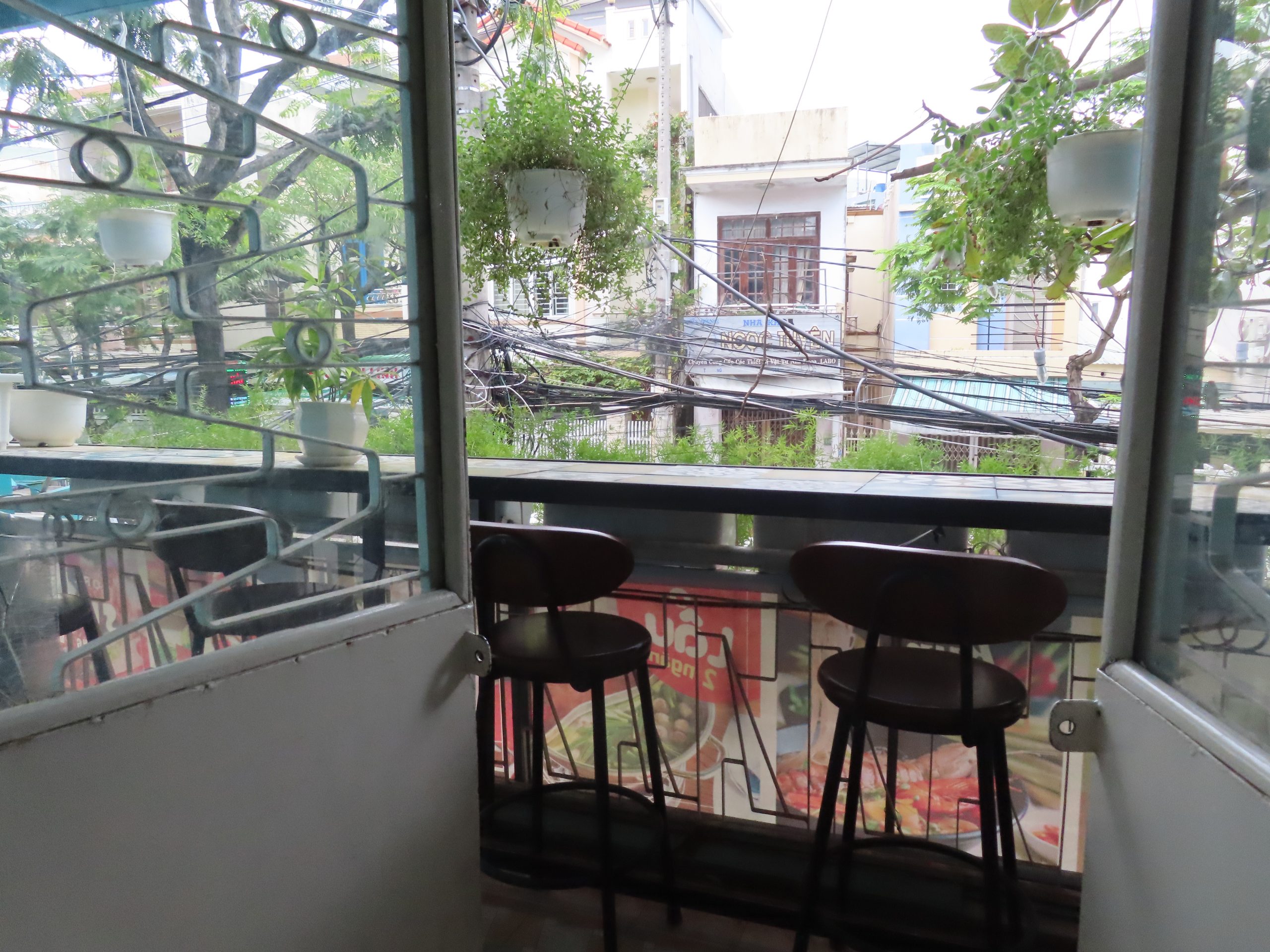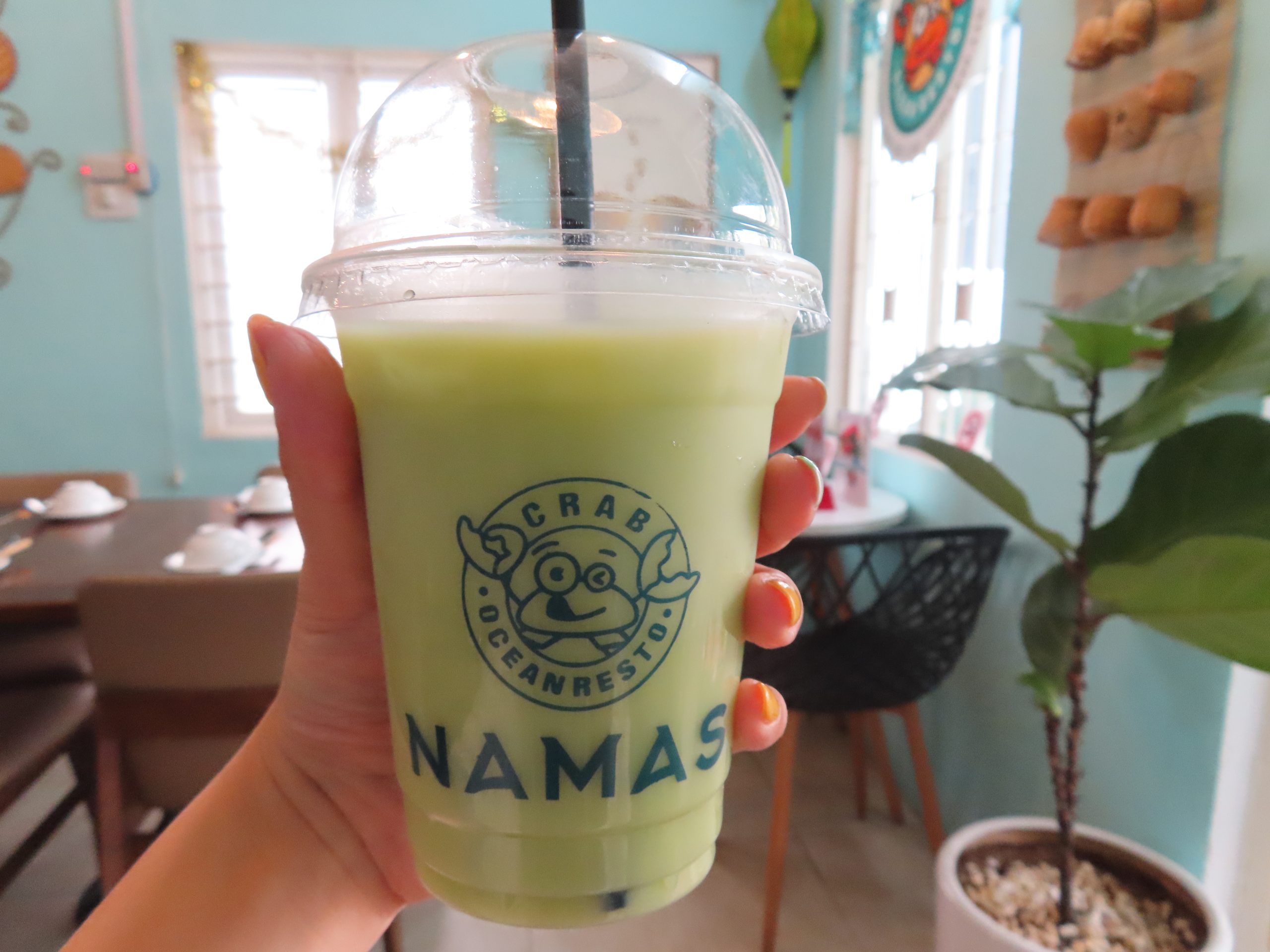 Restaurant isn't huge, they make milk tea and fresh fruit tea, that's what I like about many restaurants in Da Nang: more nice drinks.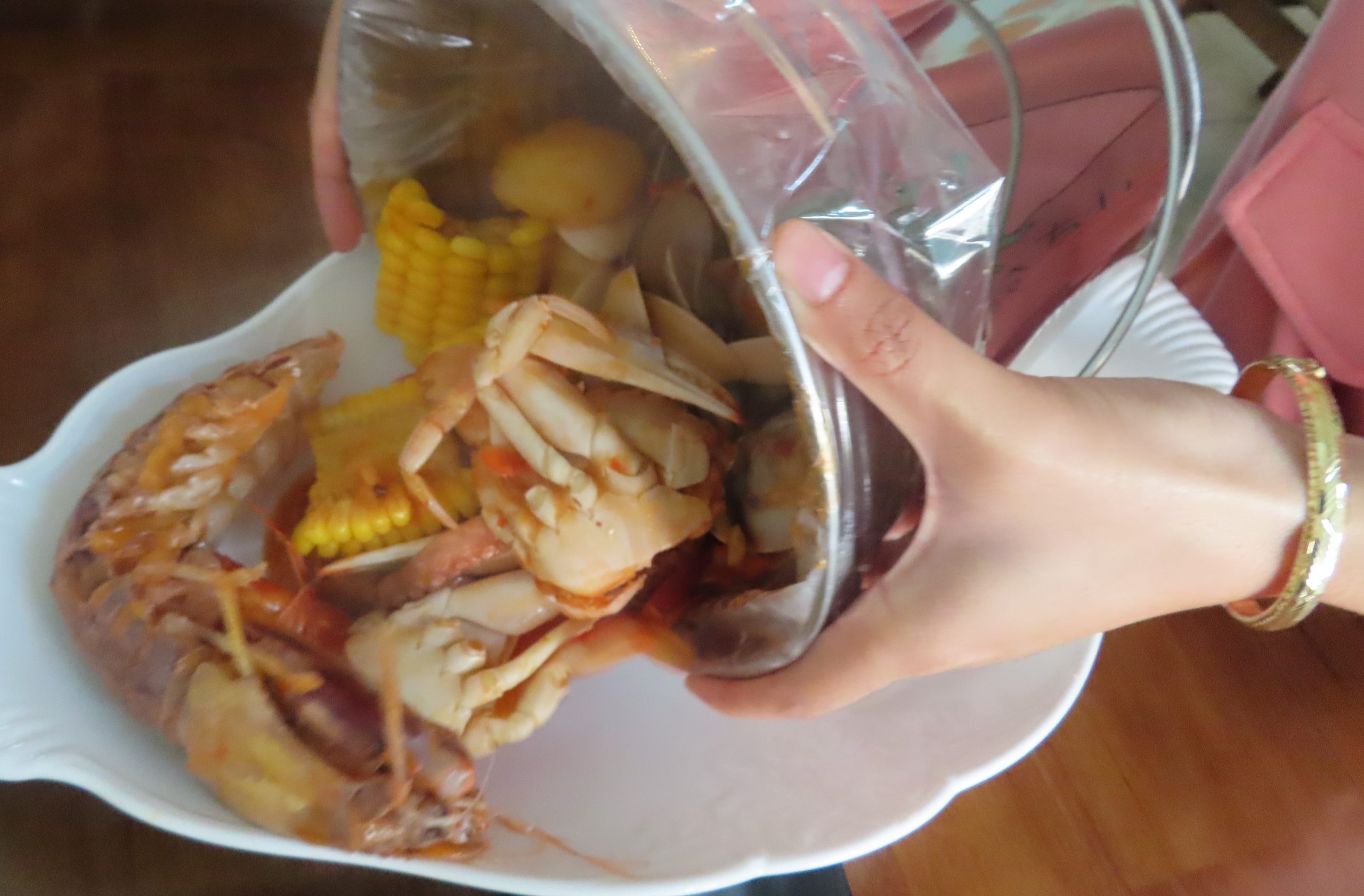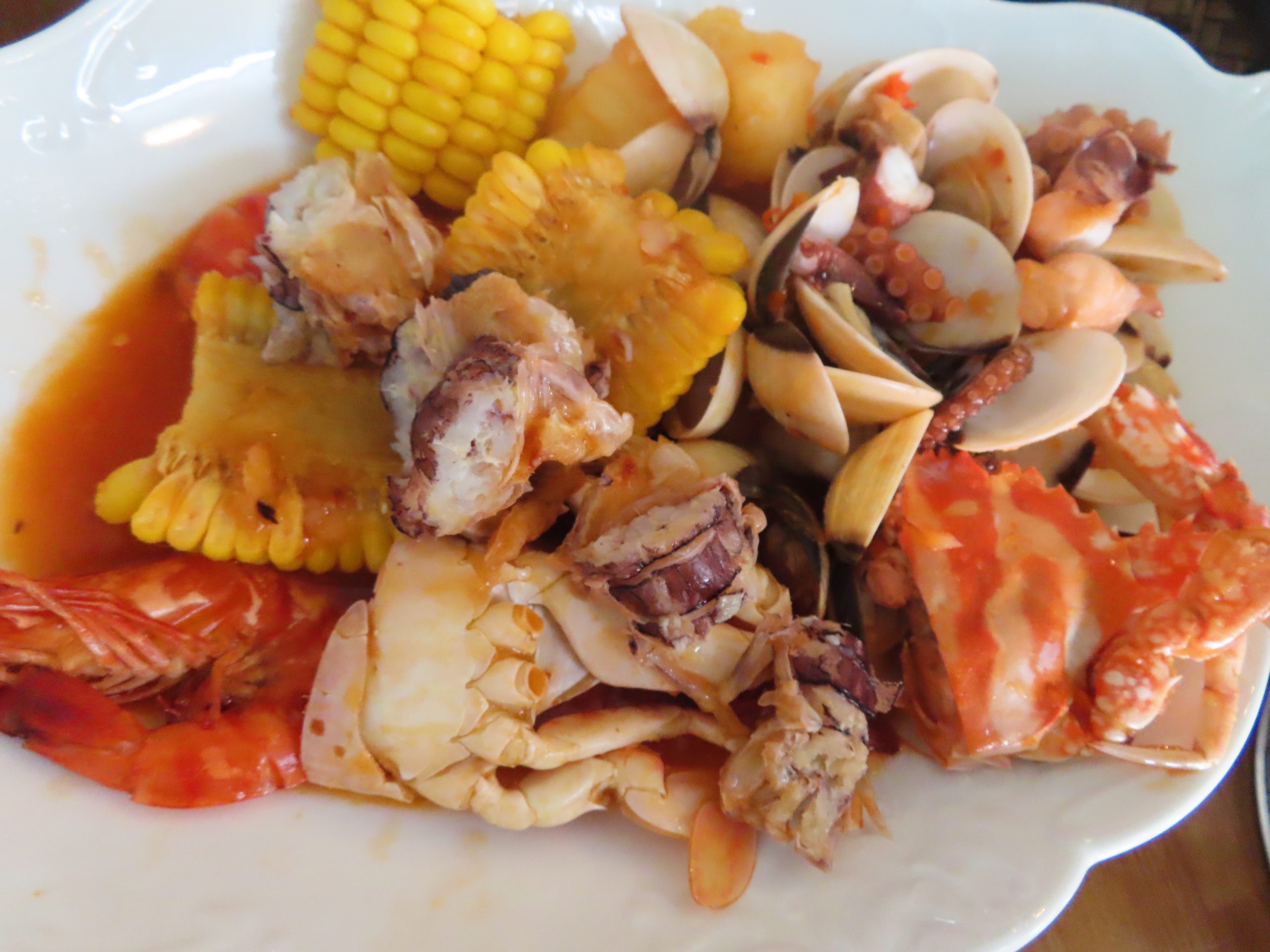 Seafood menu cooked in spicy sauce, very tasty. There are a few different menu's to choose, I remember all of reasonable price.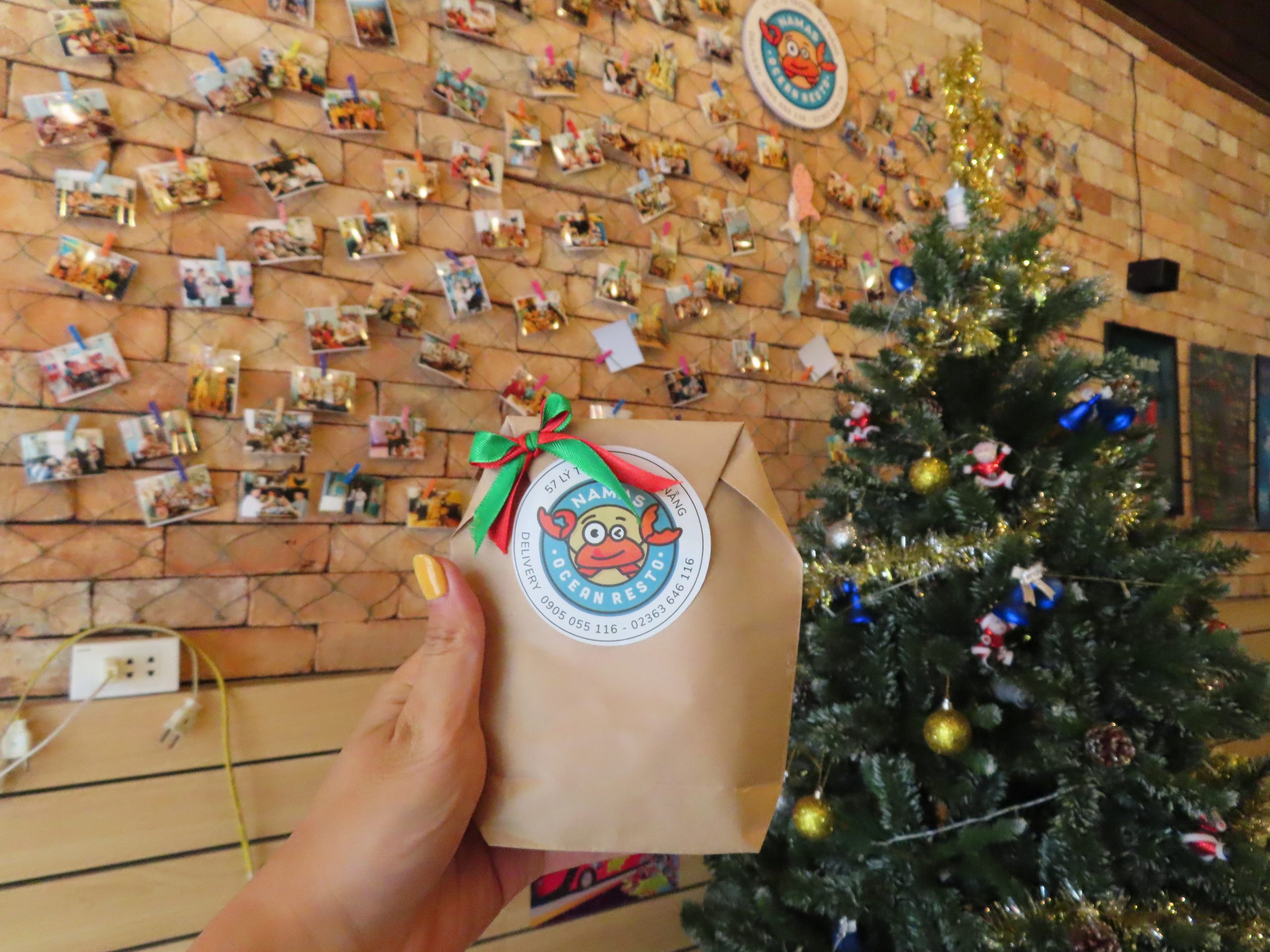 It was during Xmas, I got a gift bag with some candies, very cute.