Lately there is a temporary exhibition called "Dreambox" in MIMA museum in Brussels, I think until September you can see it.
I've actually never been to MIMA although I thought I'm quite a modern art lover, maybe I just never expect Brussels would have some nice museum for it, it's not a city famous for modern art exhibitions anyway, MIMA is near the canal, but unlike those nice areas nearby canal in many other cities, Brussels canal neighbourhood Molenbeek isn't the most amazing nor the safest district. Although nowadays it looks kinda OK, the street arts plus those colourful little windmills gives it vibes somewhat resembling Berlin's Kreuzbeug, or maybe also similar as Paris' Saint Martin canal, as there are also some bars and clubs. Maybe also one of the days I'll post some photos taken in the area.
Taking about MIMA, I only found it out via Museum Night Fever last week and saw some interesting pictures taken by others, so decided to visit it before I'm going to Asia in 10 days!
The exhibition was super cool, like entering the magical world.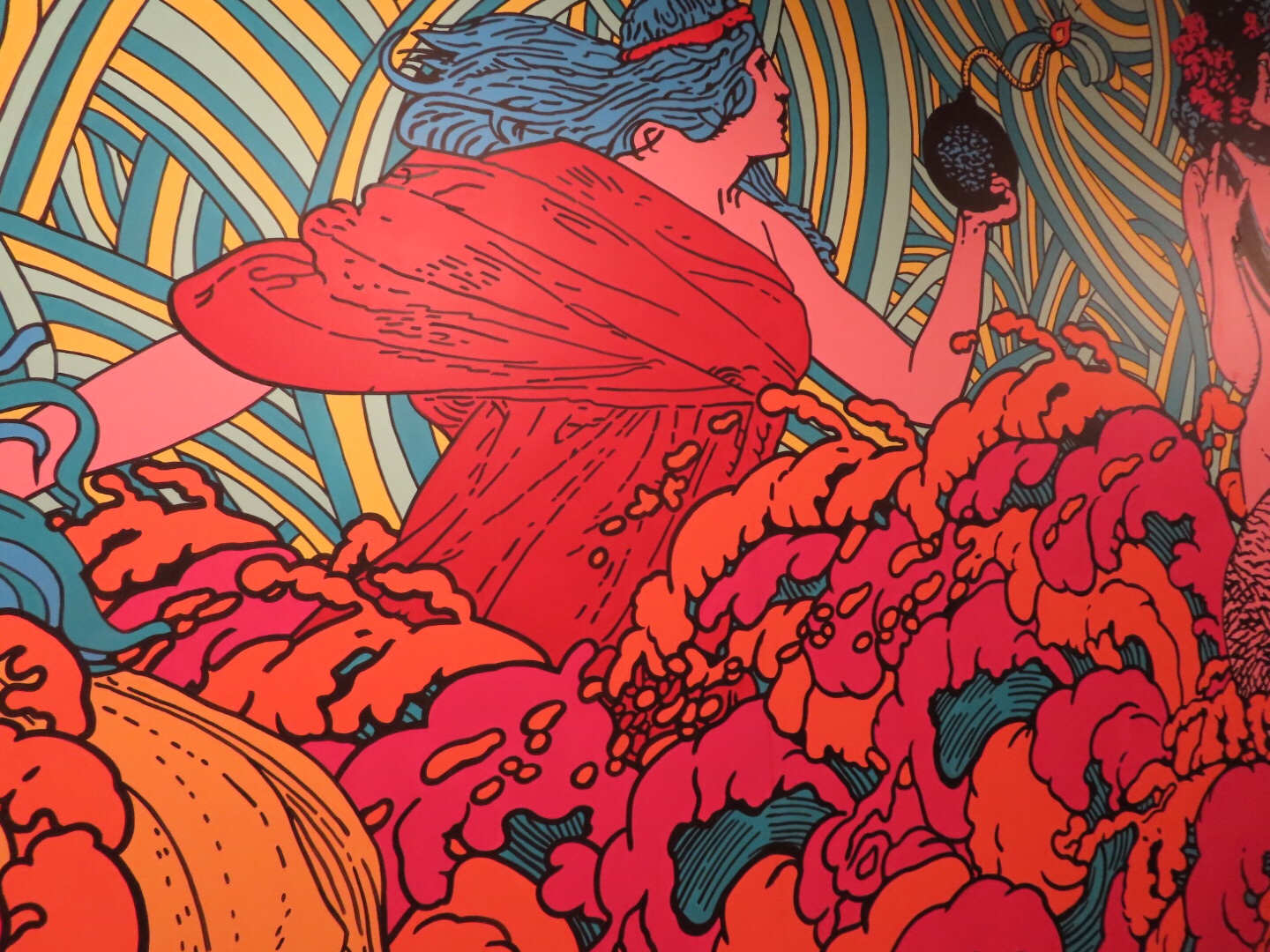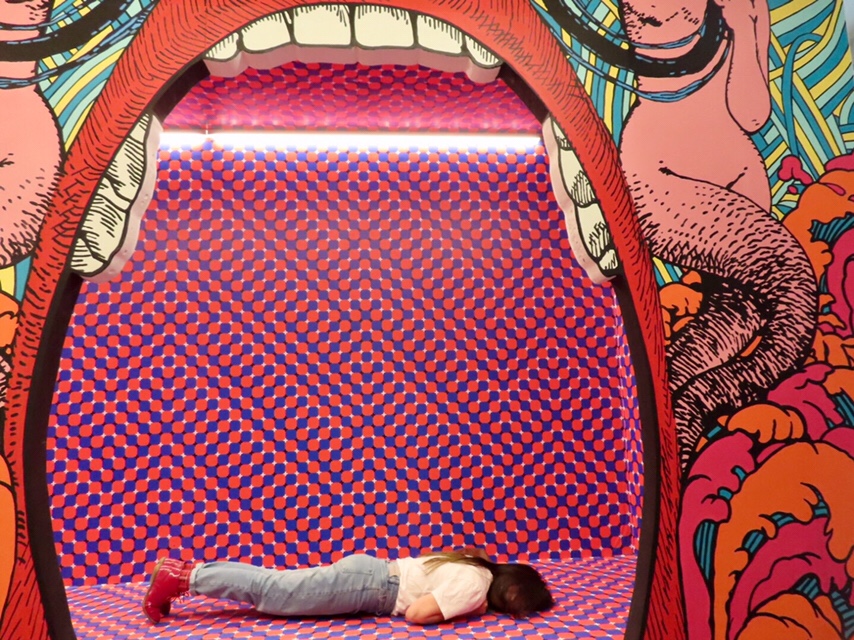 Entrance (painted by Marc De Meyer) of the exhibition and my failed plank challenge lol.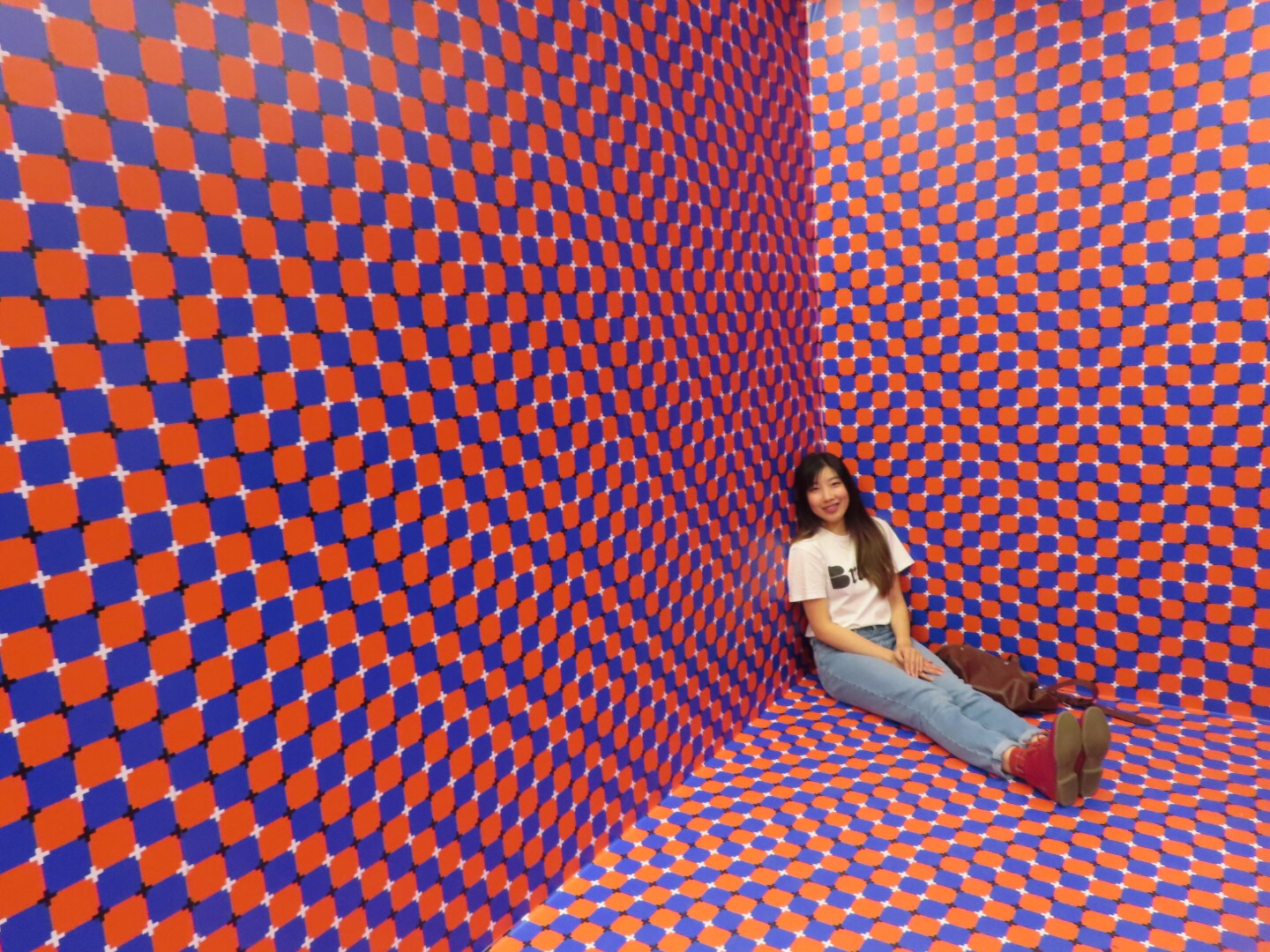 A twisted wall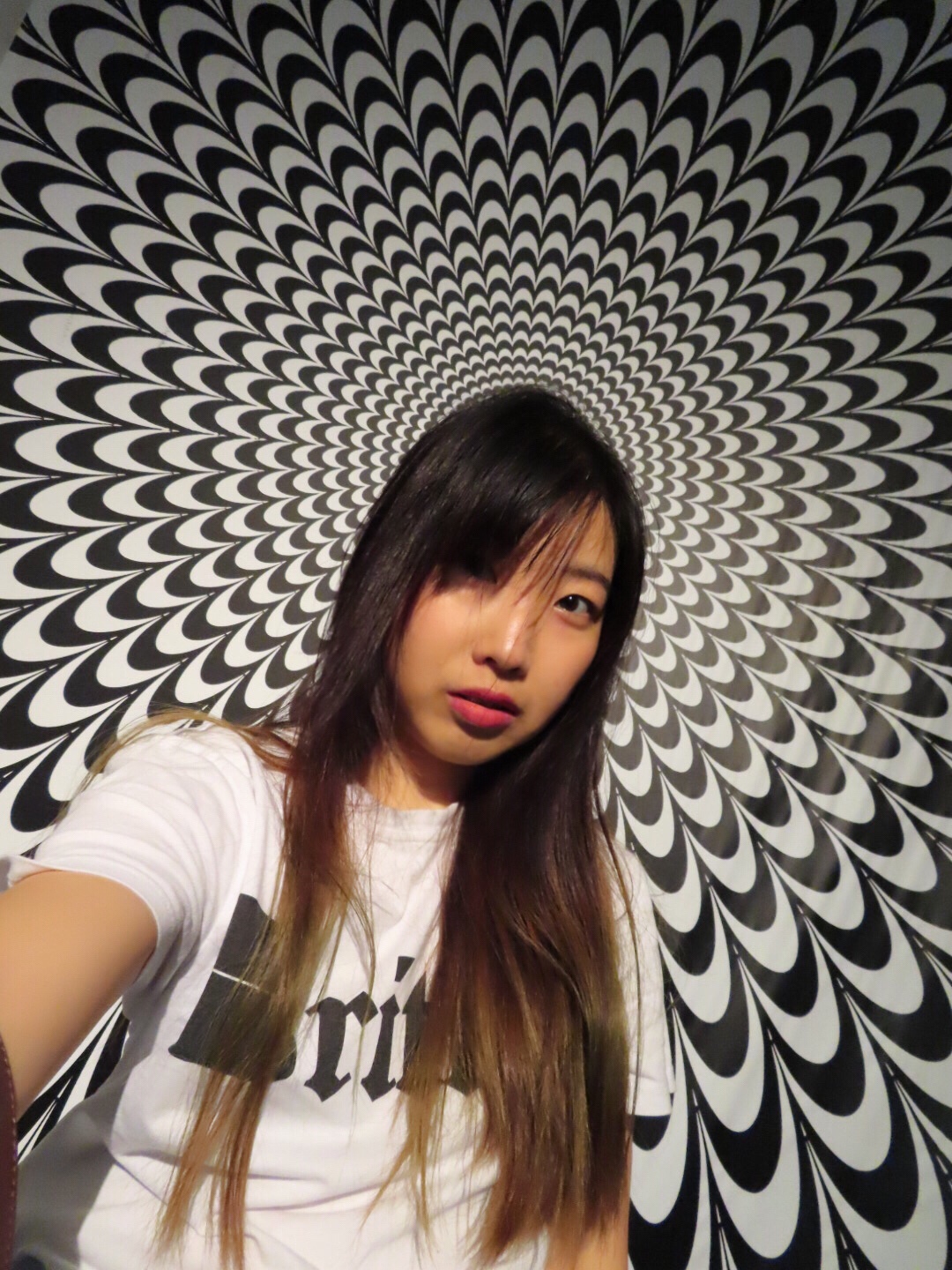 Another twisted wall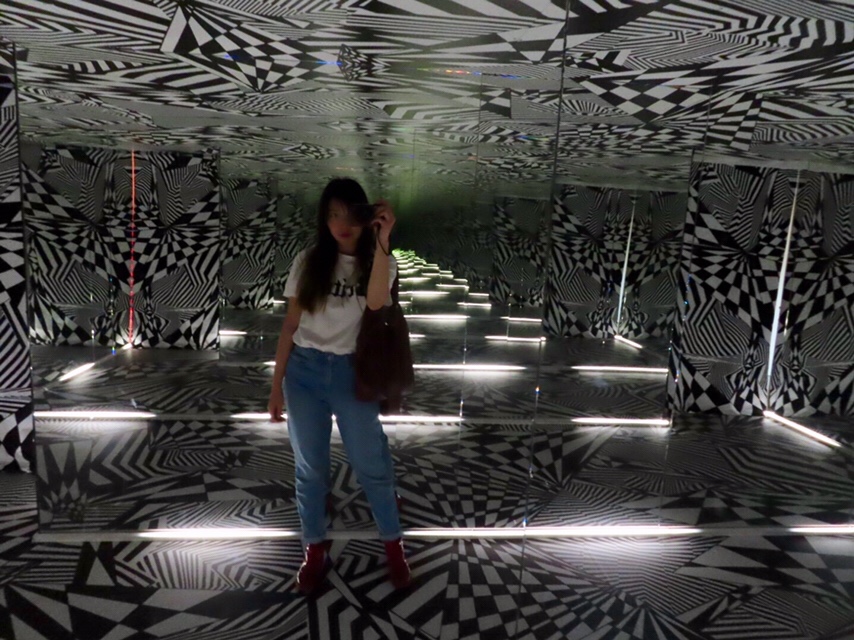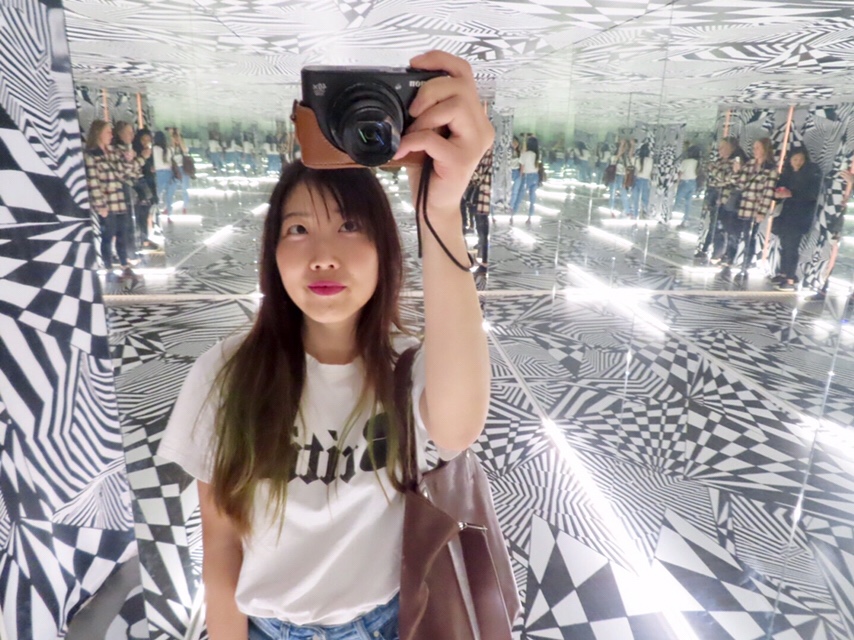 Infinite mirrors! Reminds me of Yayoi Kusama's installation.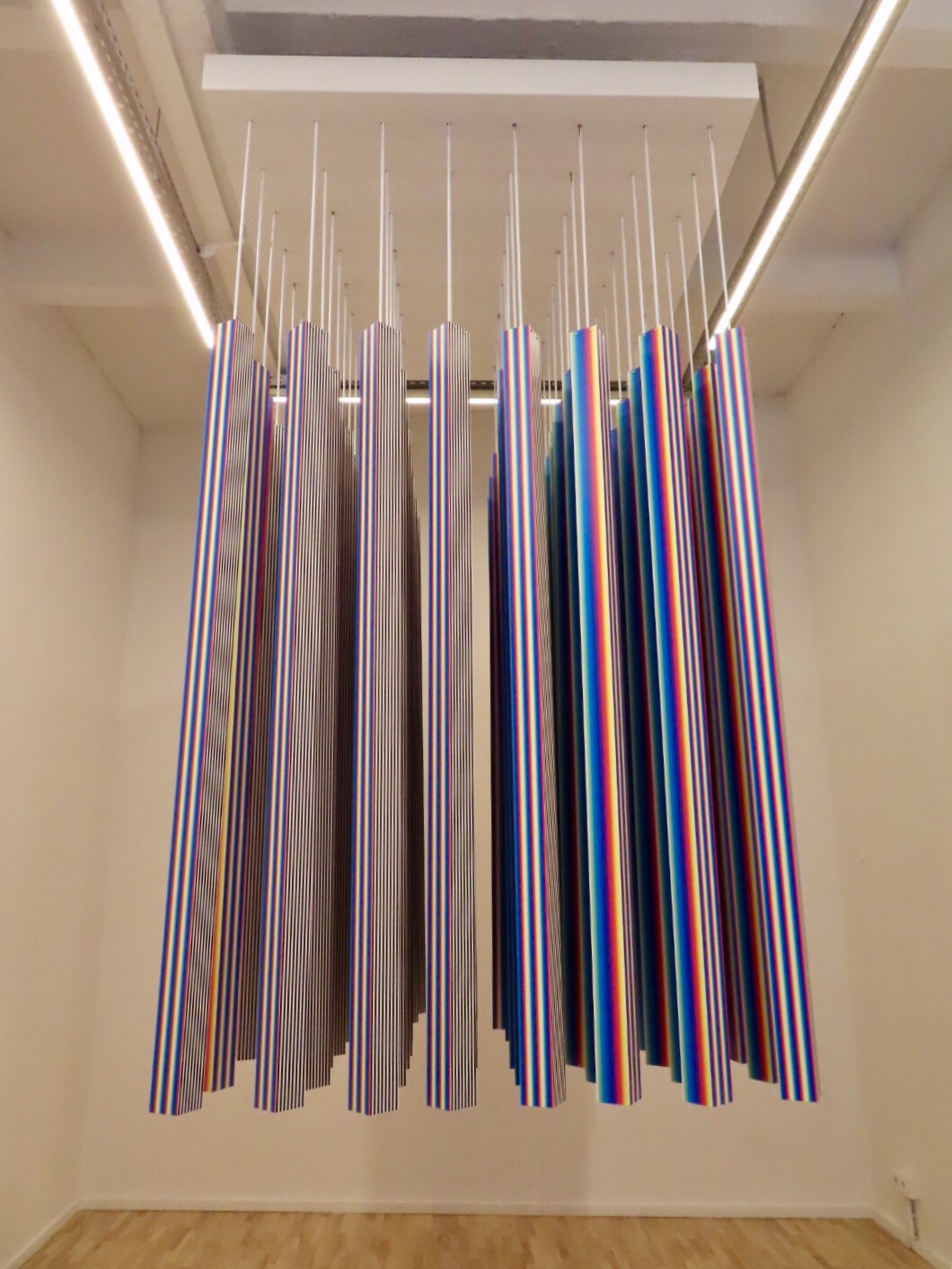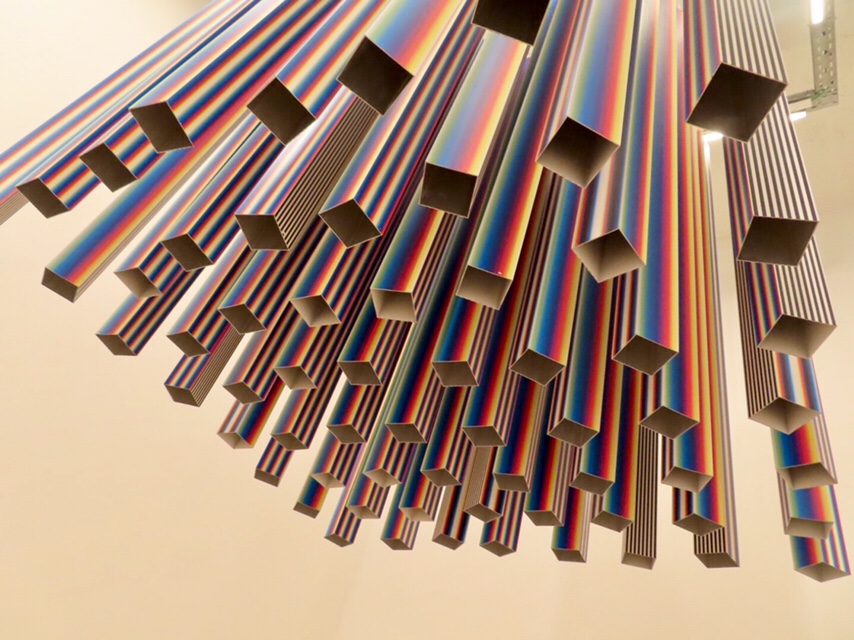 Love this... the world keeps spinning, no ego, no problem. #interferencepatternprogrammedmotionsequence by Felipe Pantone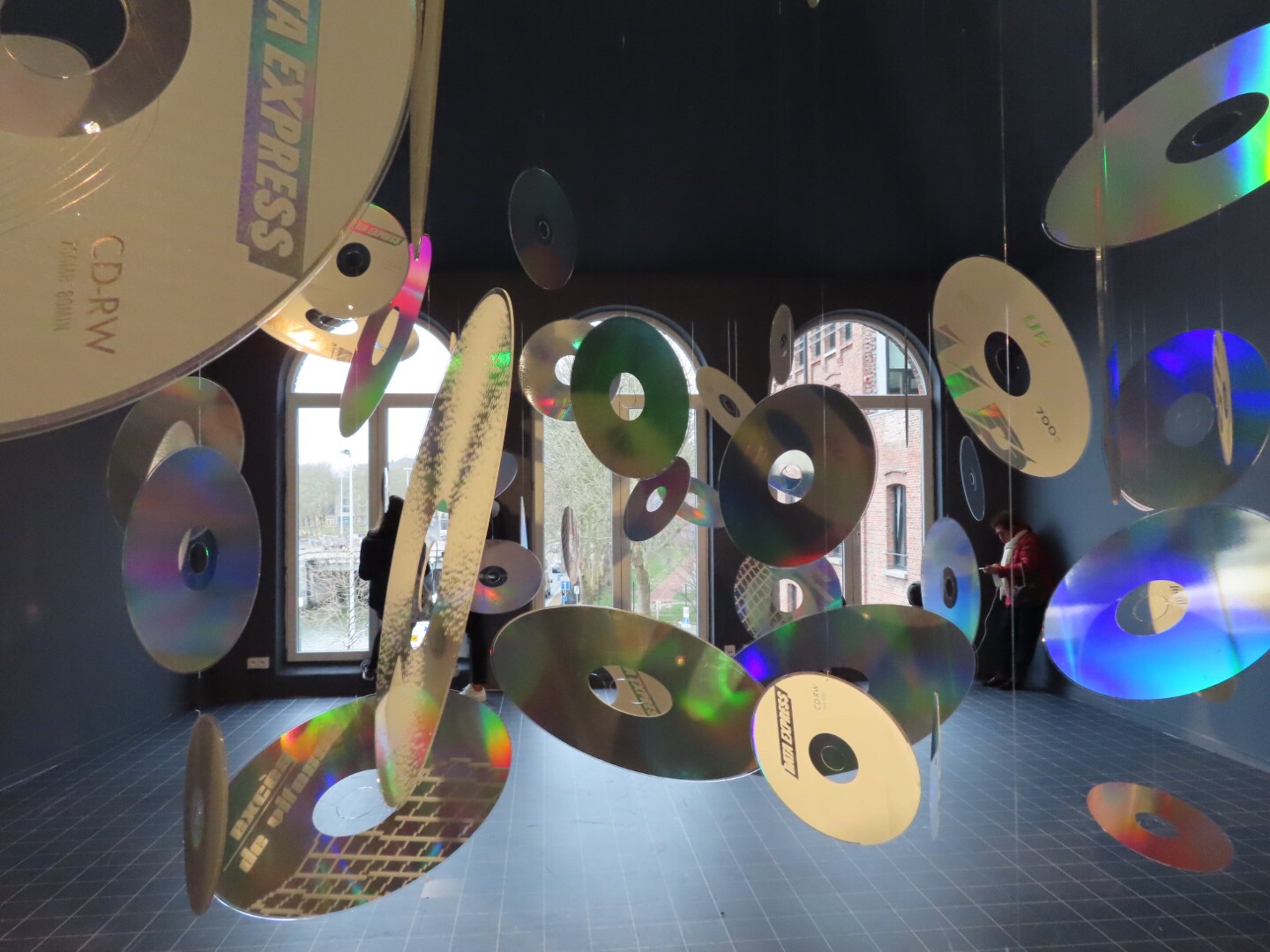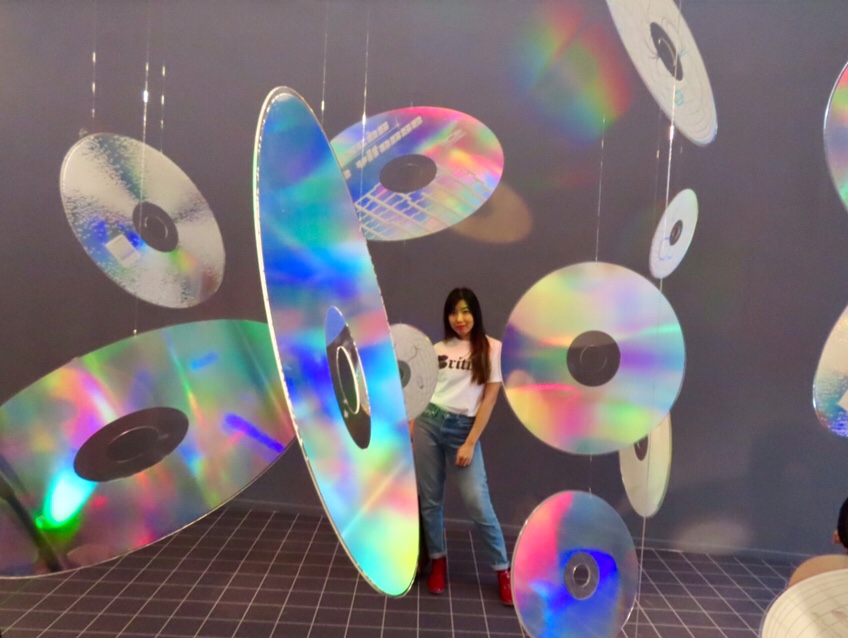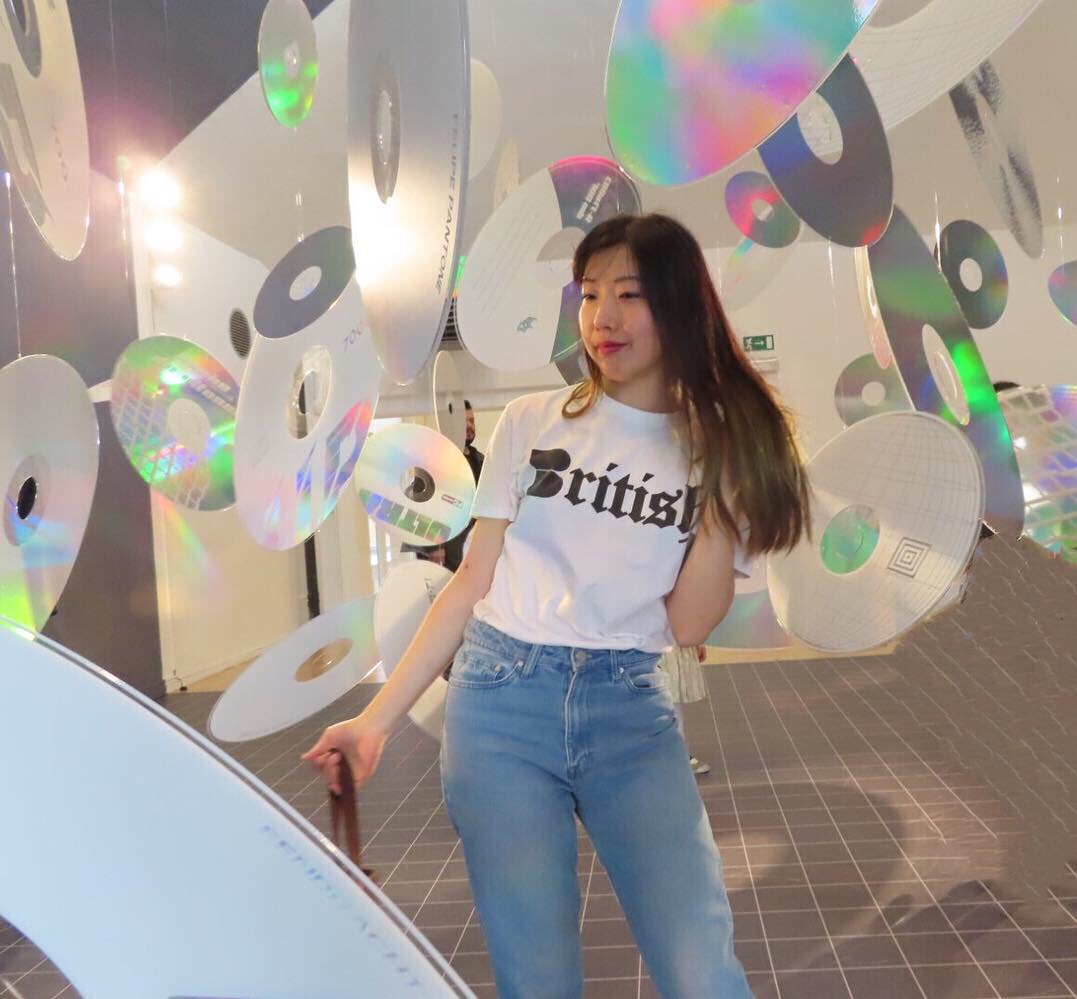 Discs and more discs (the flying CD-ROMS of Felipe Pantone)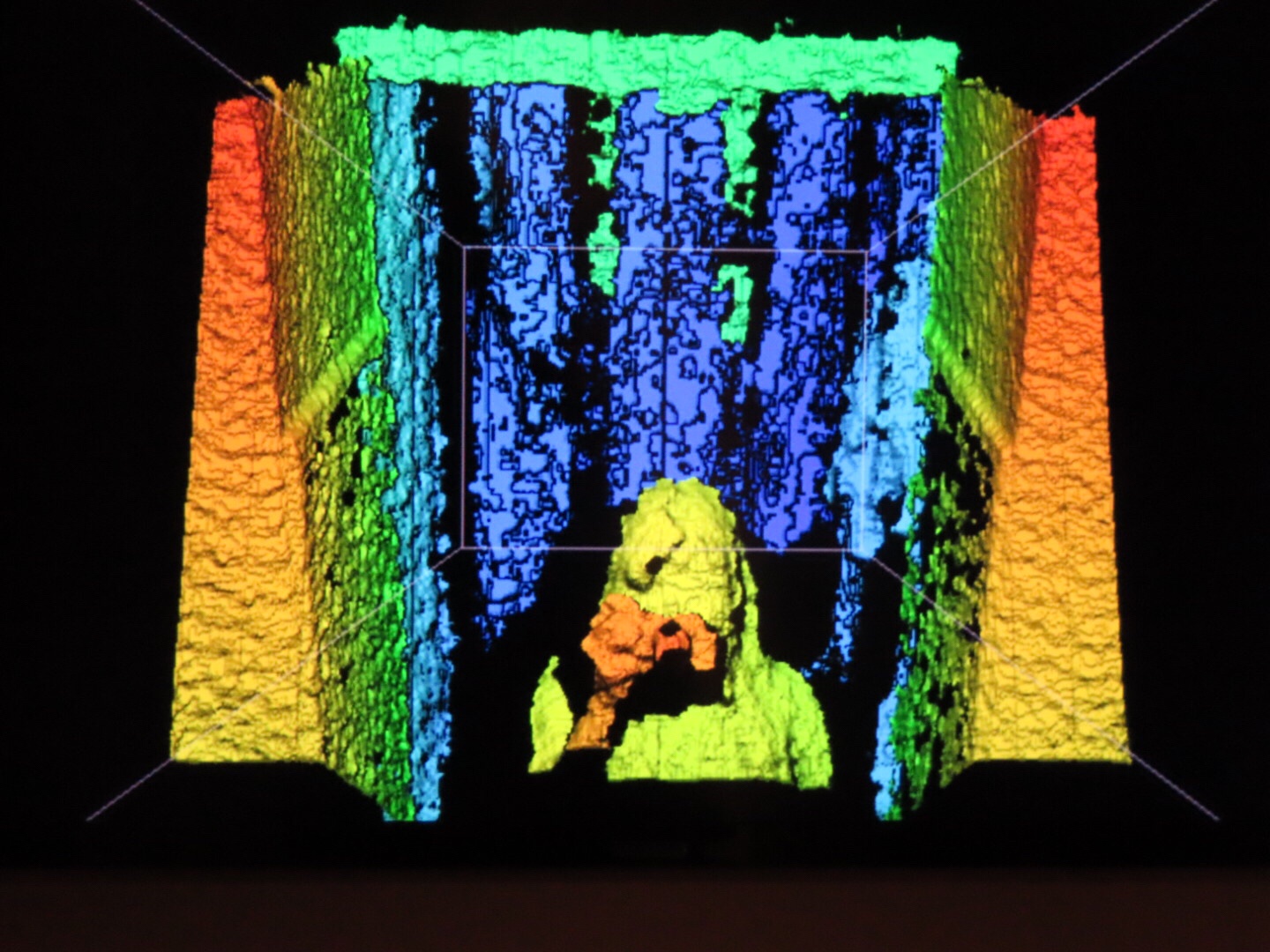 This is also me, in some weird color and structure. My fringe looks extremely weird.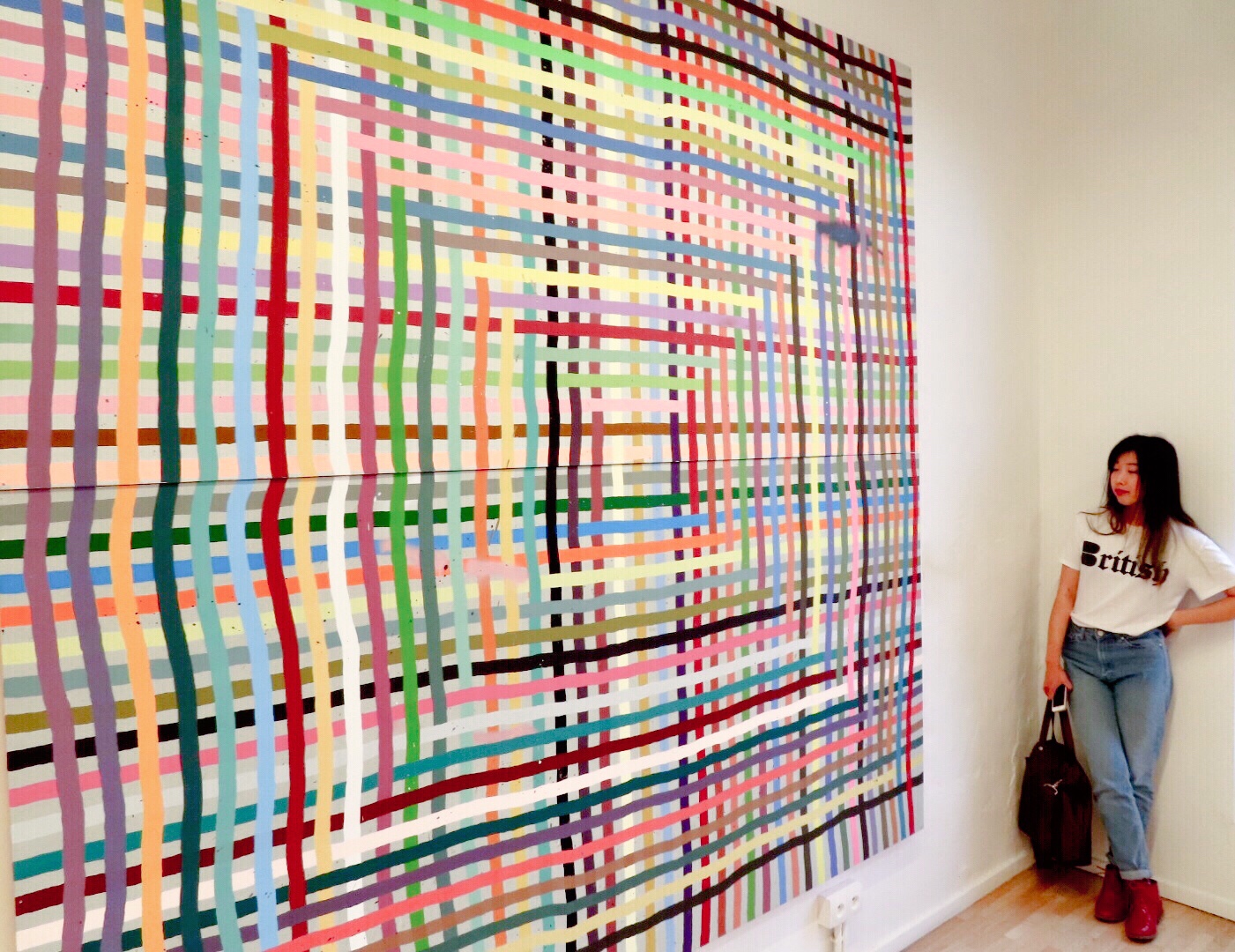 Favourite painting in there.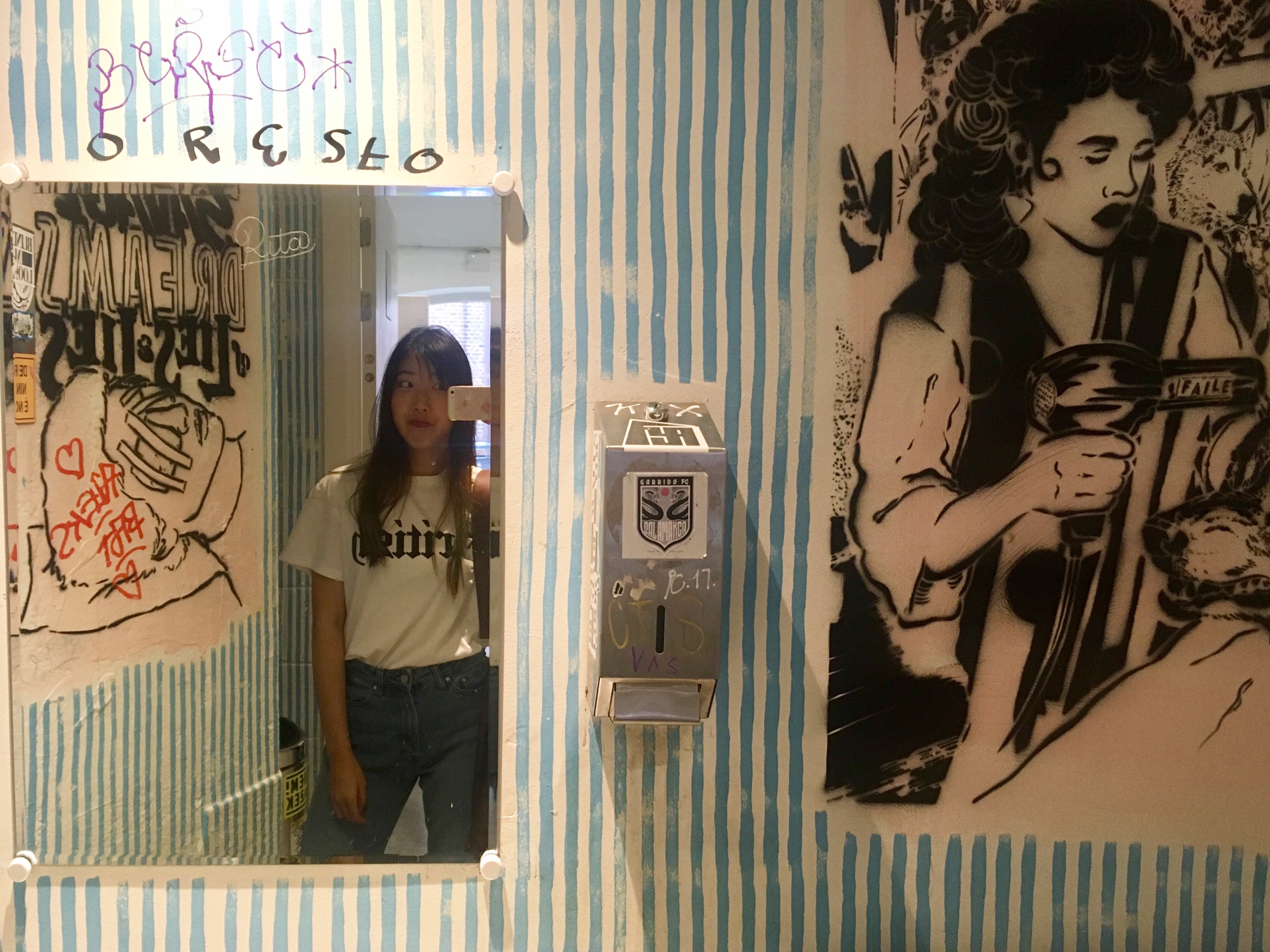 Last photo! Toilet selfie, surprisingly wore a T-shirt that matches the decoration so well haha!

I also made a vlog here about the museum and the exhibition, if you are interested.
周末去看了个展,叫Dreambox梦想盒子,看的眼花缭乱,太魔幻太好玩了!
MIMA address: Henegouwenkaai 41, 1080 Sint-Jans-Molenbeek