How are you guys? I'm having a great time in Switzerland with Li, a friend of mine. We went hiking in different mountain areas. It brings back all my memories of Switzerland from 5 years ago when I did my first Euro-trip, the scenic train ride, glaciers, lovely street, friendly Swiss people. And most importantly, the accompany of Li. I can talk the whole day long about her, about our travel plan, hometown, common hobbies, etc.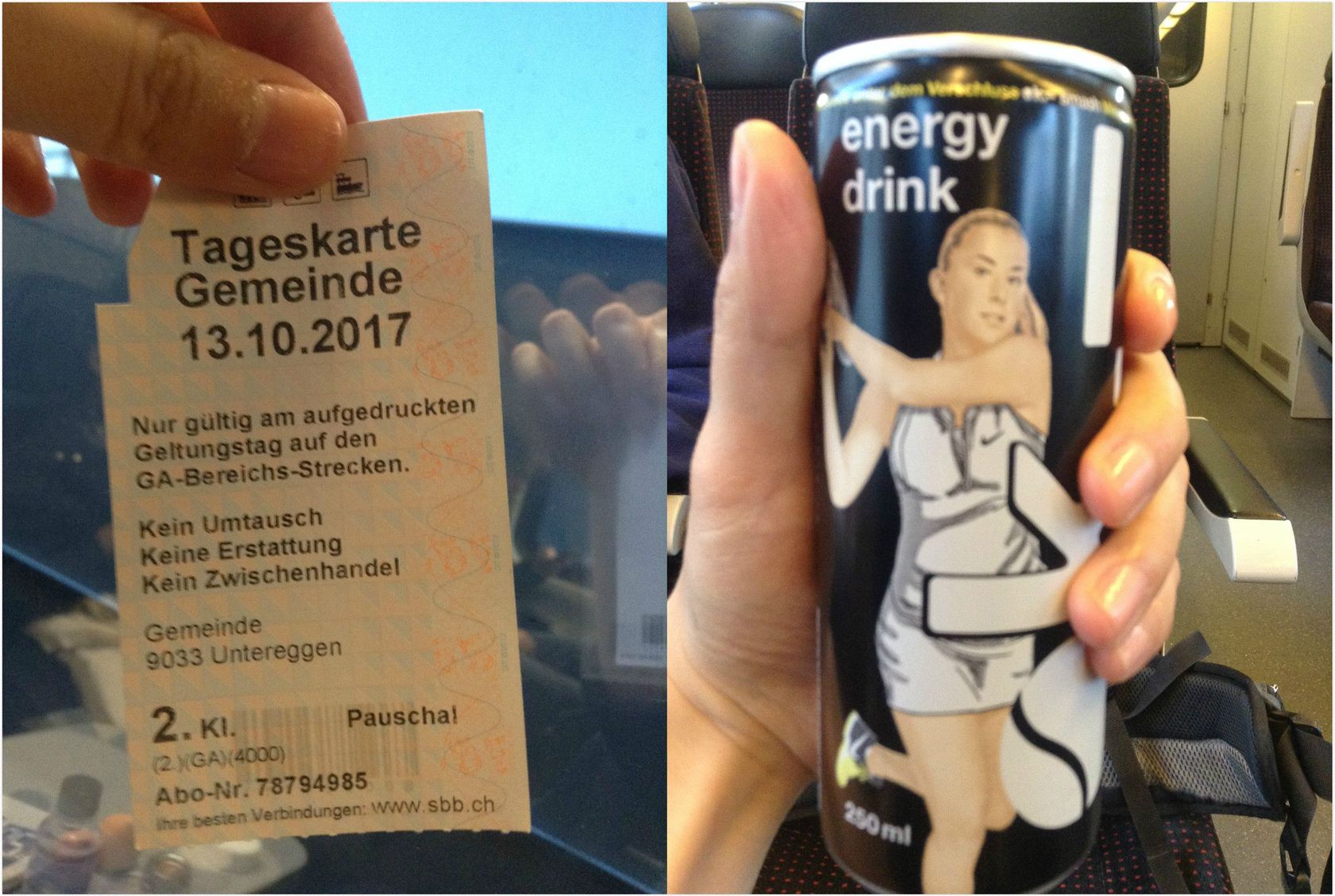 Thanks to Li, I got to know when travelling during the school autumn holidays, you can get the special "1 for 2" train ticket. Normally traveling by train can be expensive, but this makes it much cheaper. I'm glad that my impulsive Swiss trip turns out to be a great time to visit. I saw Bencic's photo on the can of an energy drink, seems like she's popular.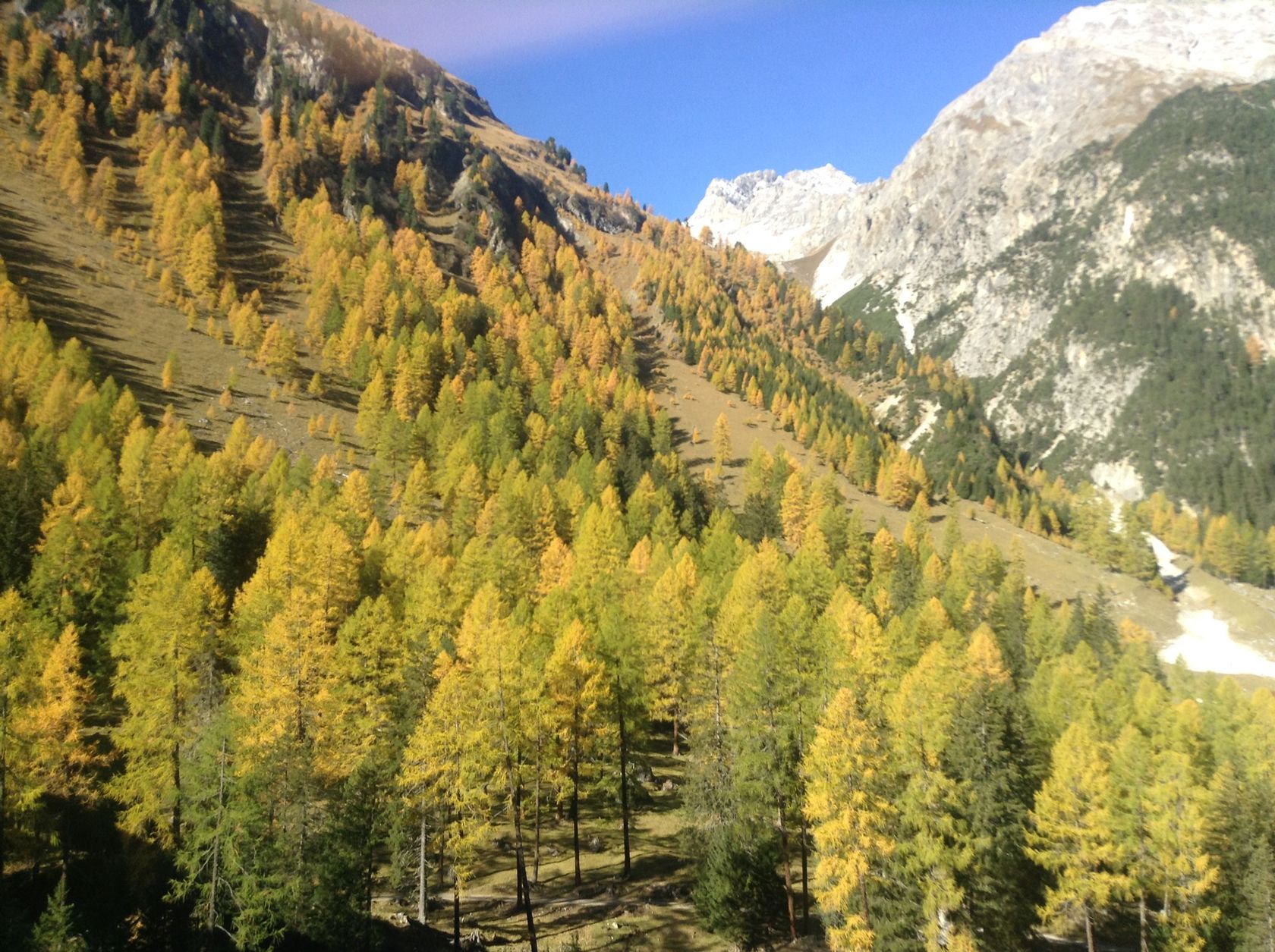 I've never traveled to any mountains in the autumn. The scenery of this time is simply stunning, with all the trees and mountains turning yellow-ish. Many people might think that Switzerland is great for a summer hike or for skiing during the winter, but it is also so beautiful in the autumn.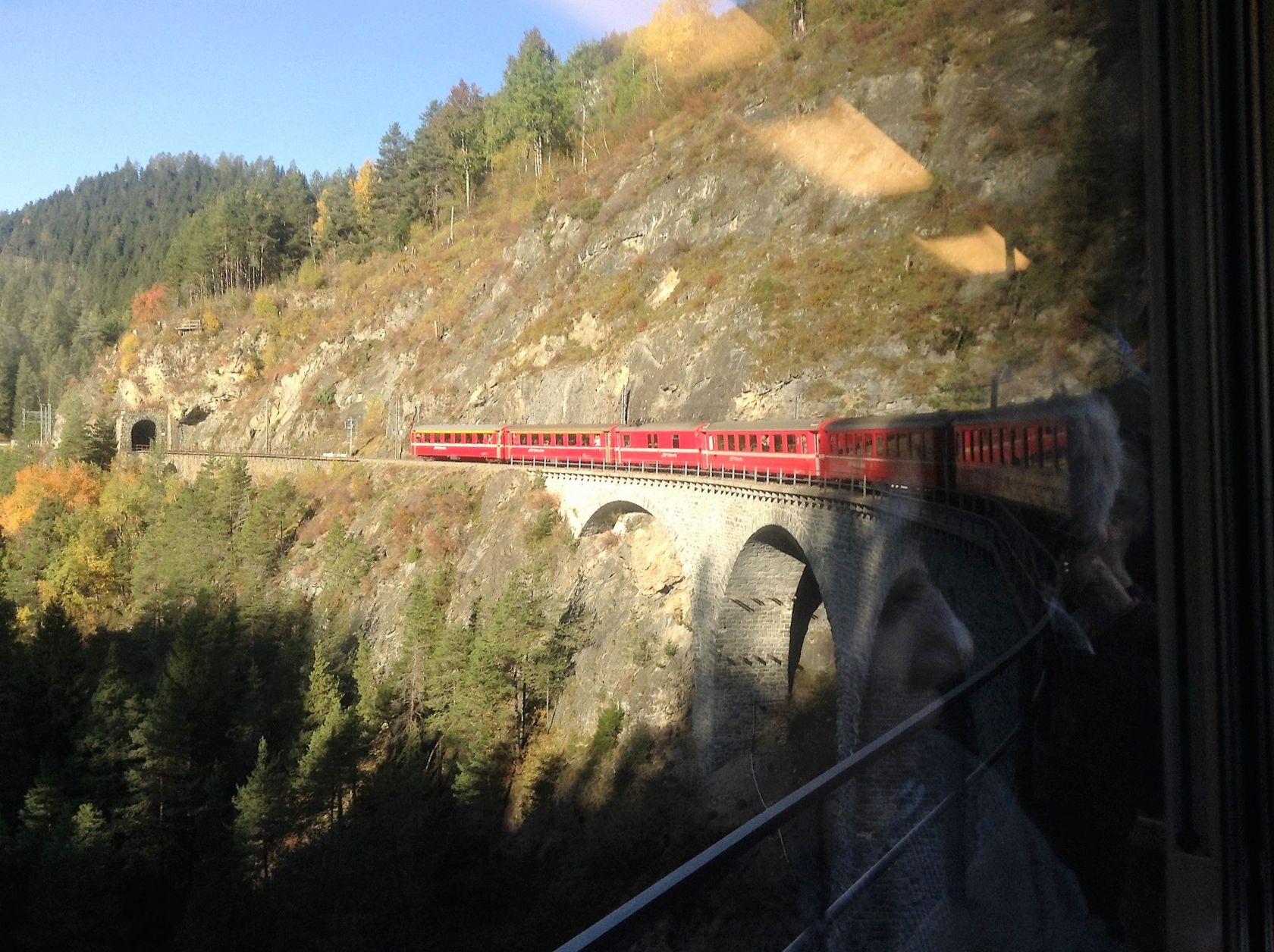 Landwasser Viaduct is probably the most important symbol of the Swiss train routes. It's a single track six-arched curved limestone railway viaduct. The train ride is part of the UNESCO world heritage and Switzerland is very proud of this remarkable railway engineering, during the train ride they continuously broadcast the information and history of this trip, in English and German.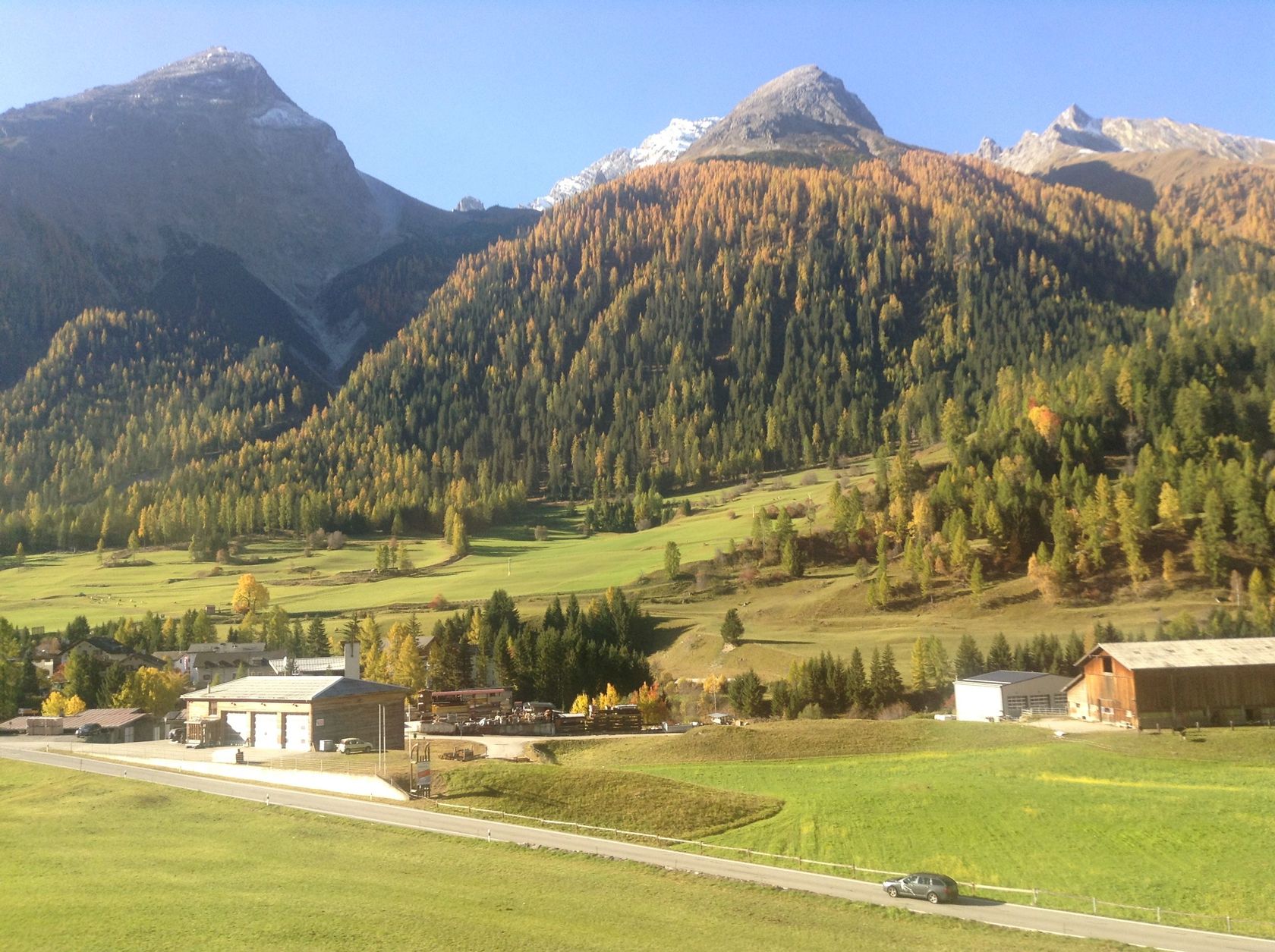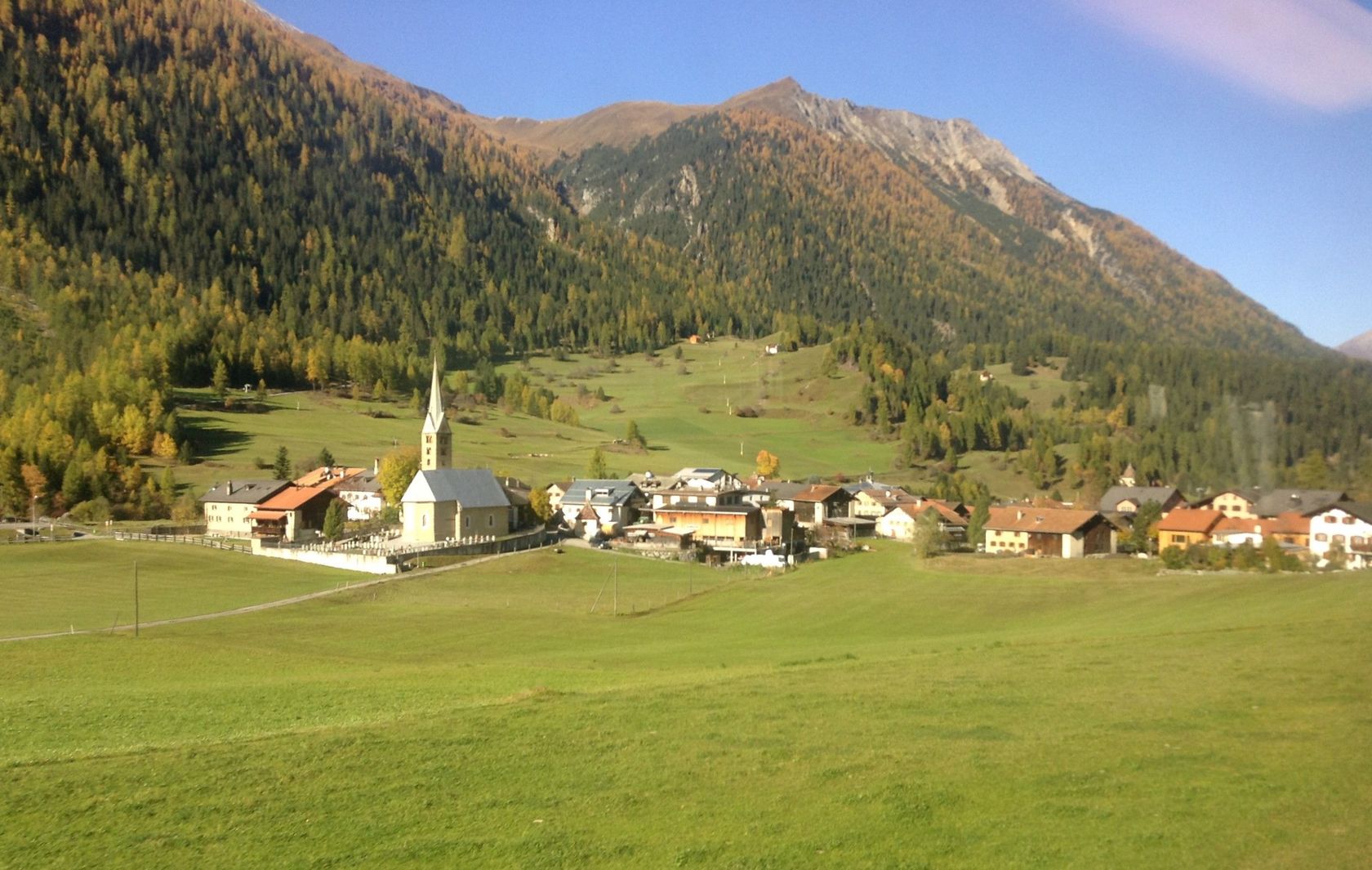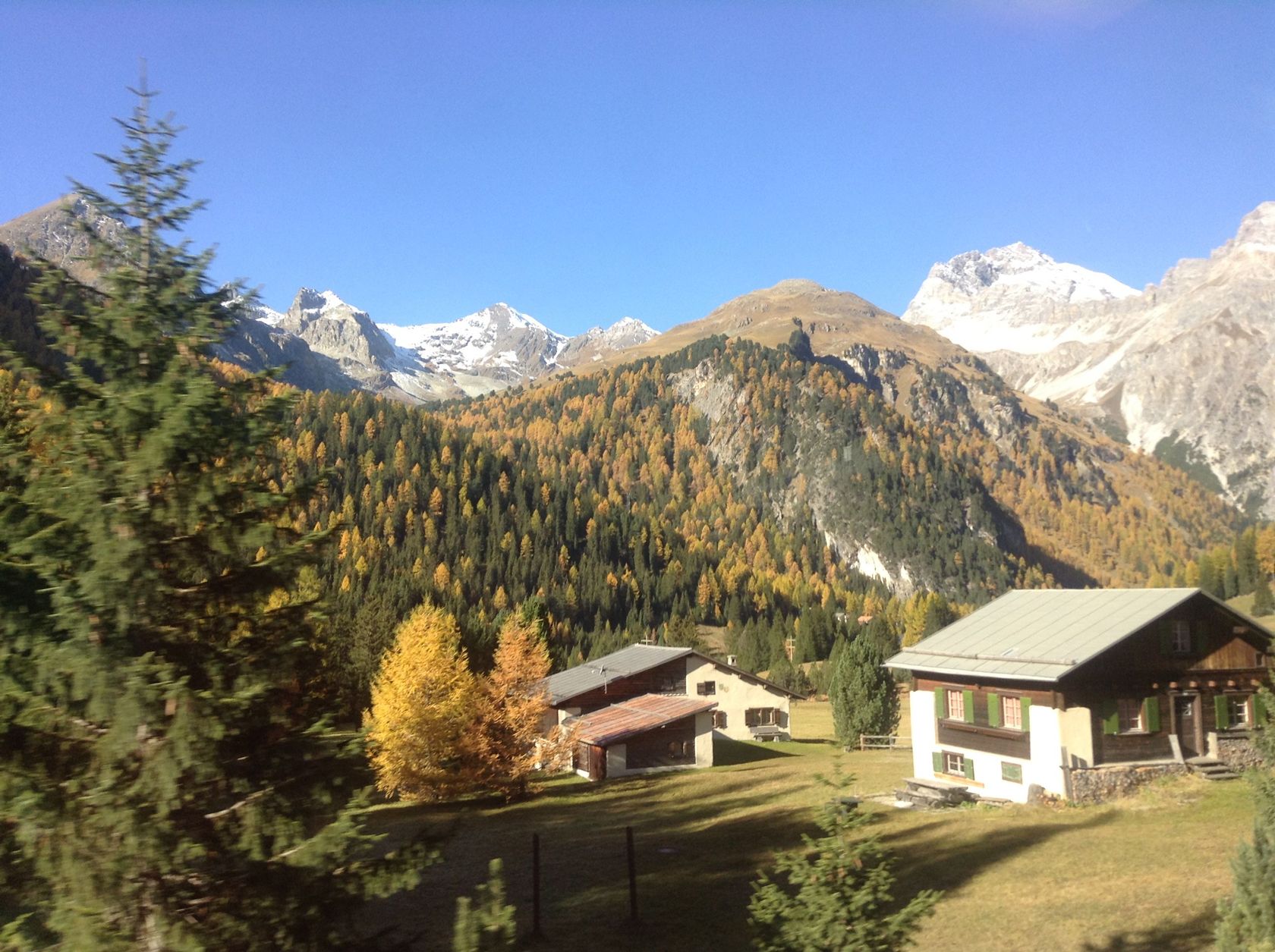 Idyllic villages on the way. Any random shots of the trip can be so picturesque. Sometimes I think Switzerland is maybe not as wild as some other mountainous countries but it is beautiful like postcards.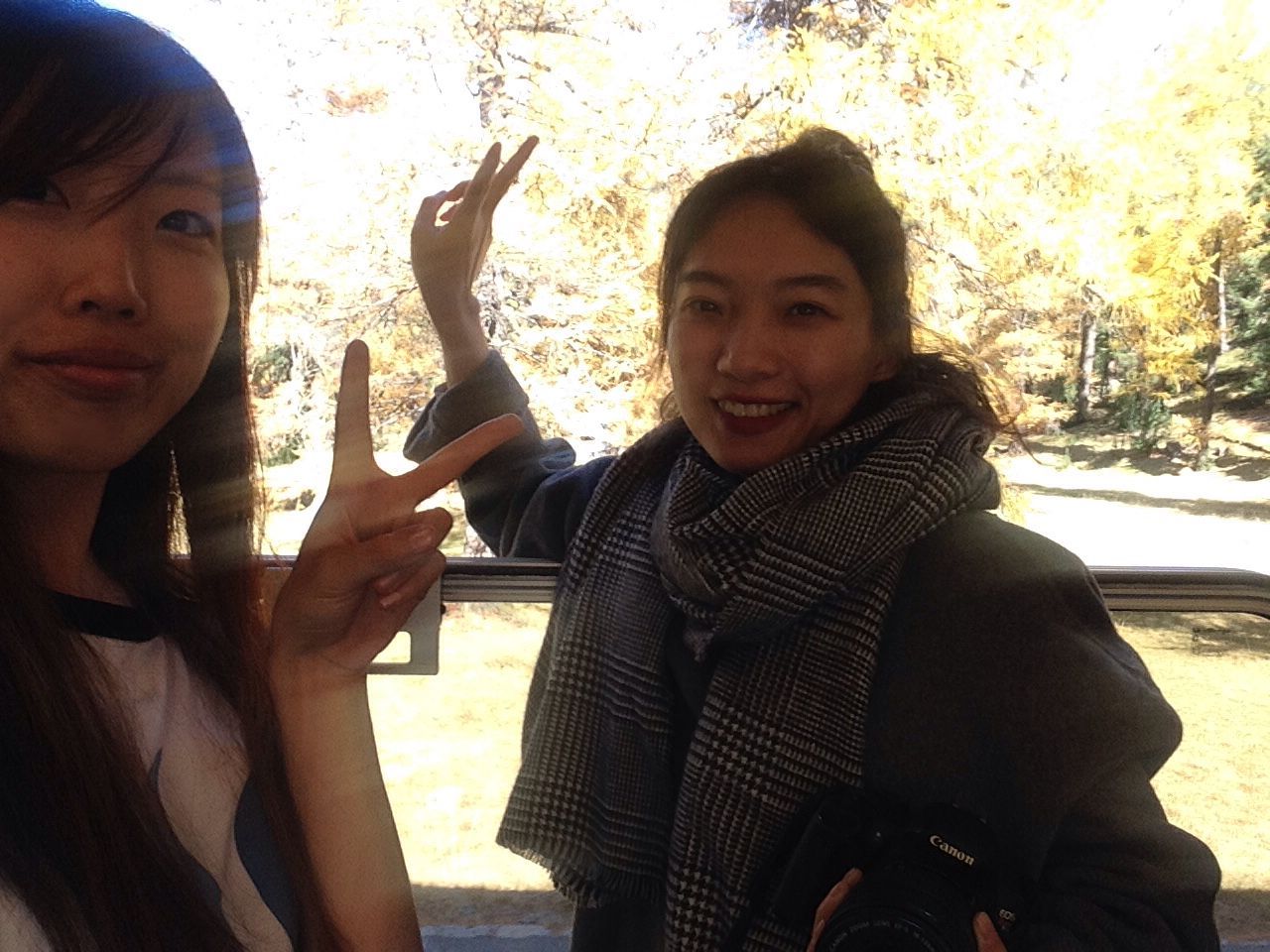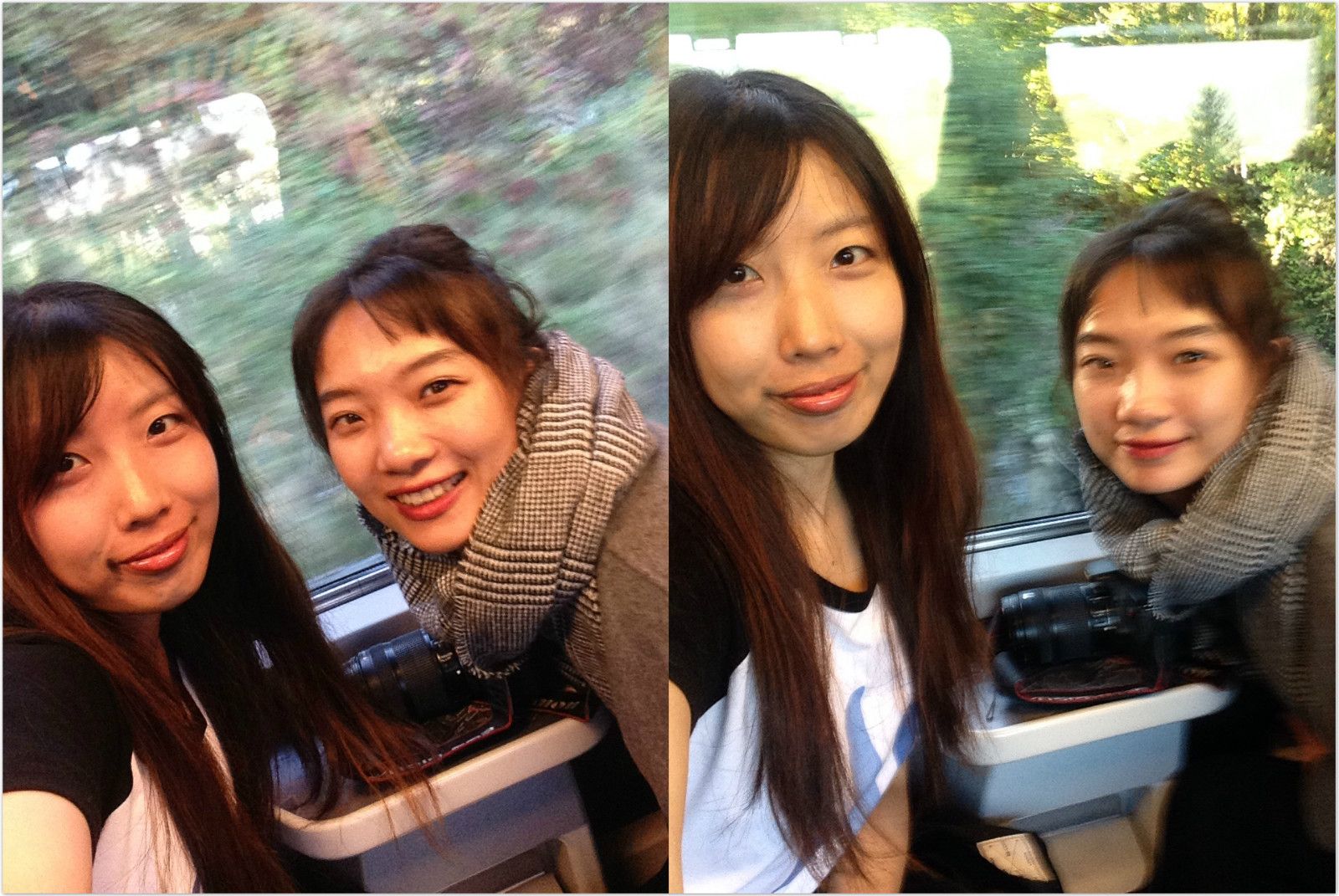 There are a few famous trains in Switzerland, such as the ones with occasional true panorama carriages. Not all the routes provide such trains. The one we took was also great because we can open the window and take some better pictures. We were quite happy taking selfies, almost forgot when we had to get off the train.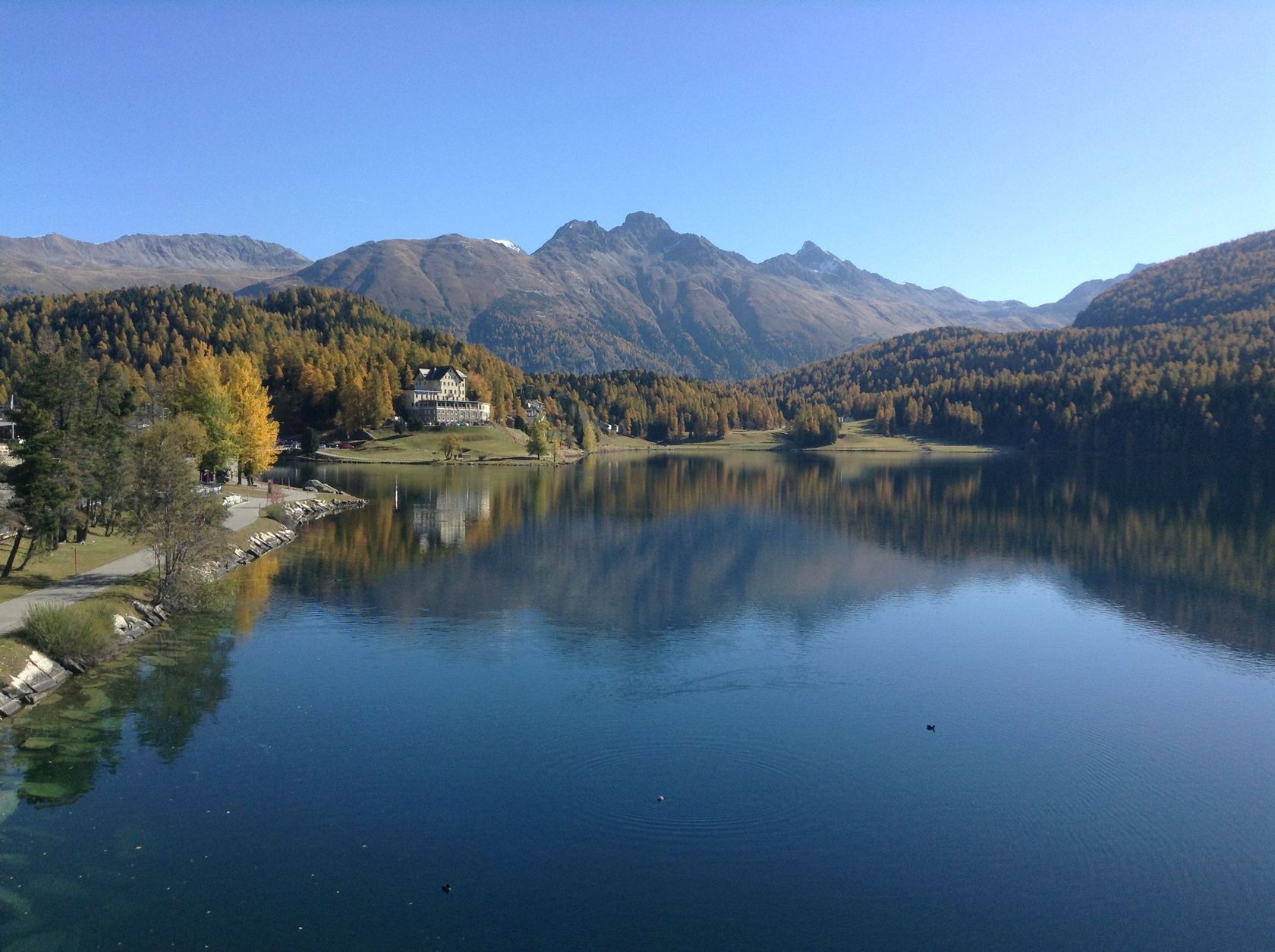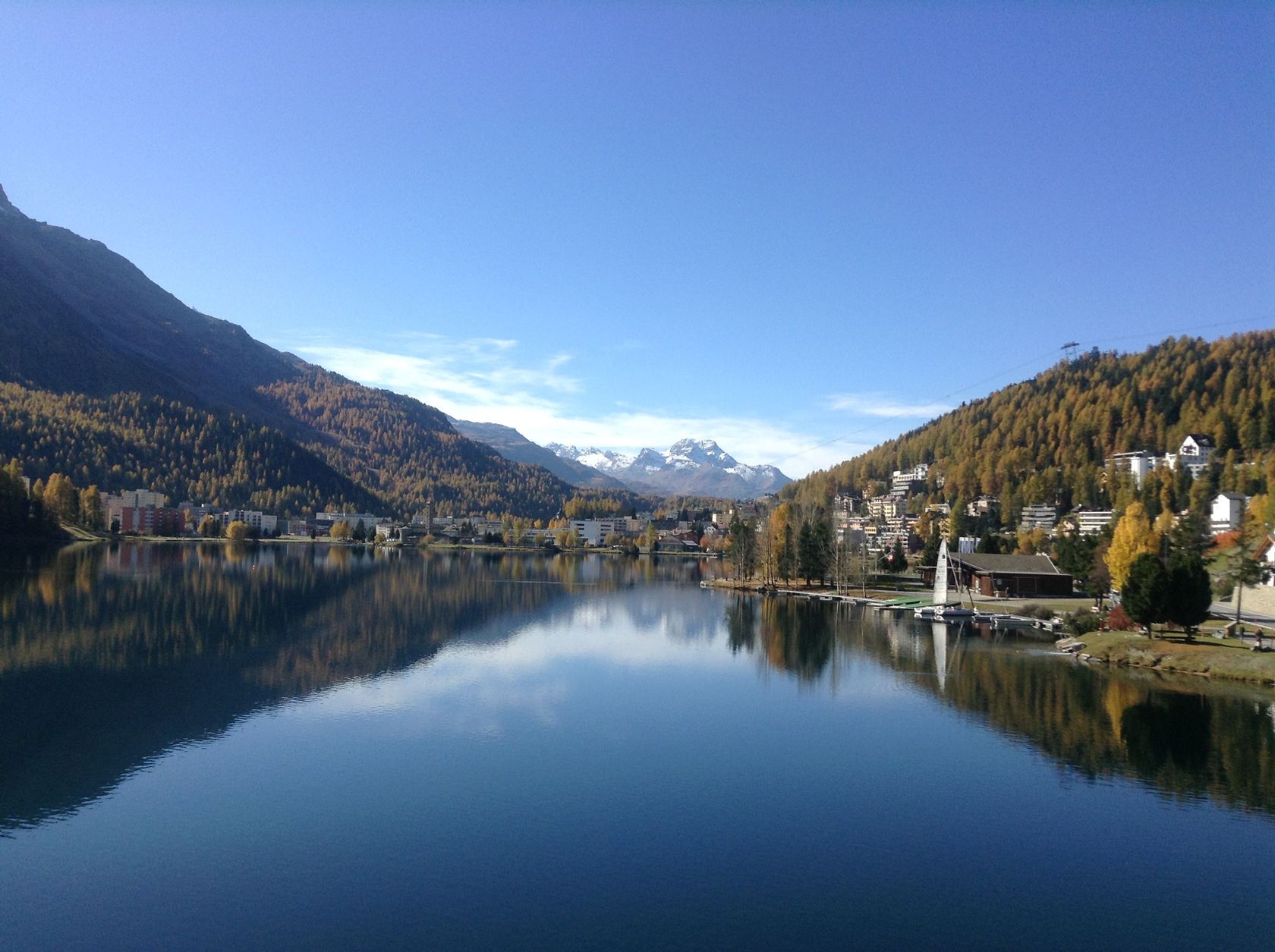 St. Moritz is a famous town in Switzerland as it hosted twice winter Olympics because of its excellent ski slopes. It has been a winter sport resort since the 19th Century. The city holds many ice hockey even, a sport extremely popular in Switzerland. It is also known as a popular training spot in the summer for the altitude training. Thanks to its great location, St. Moritz enjoys over 300 days of sunshine every year. In the winter, Lake St. Moritz goes mostly frozen, where the "White Turf" horse race, mainly attended by the international upper class, can be taken place here.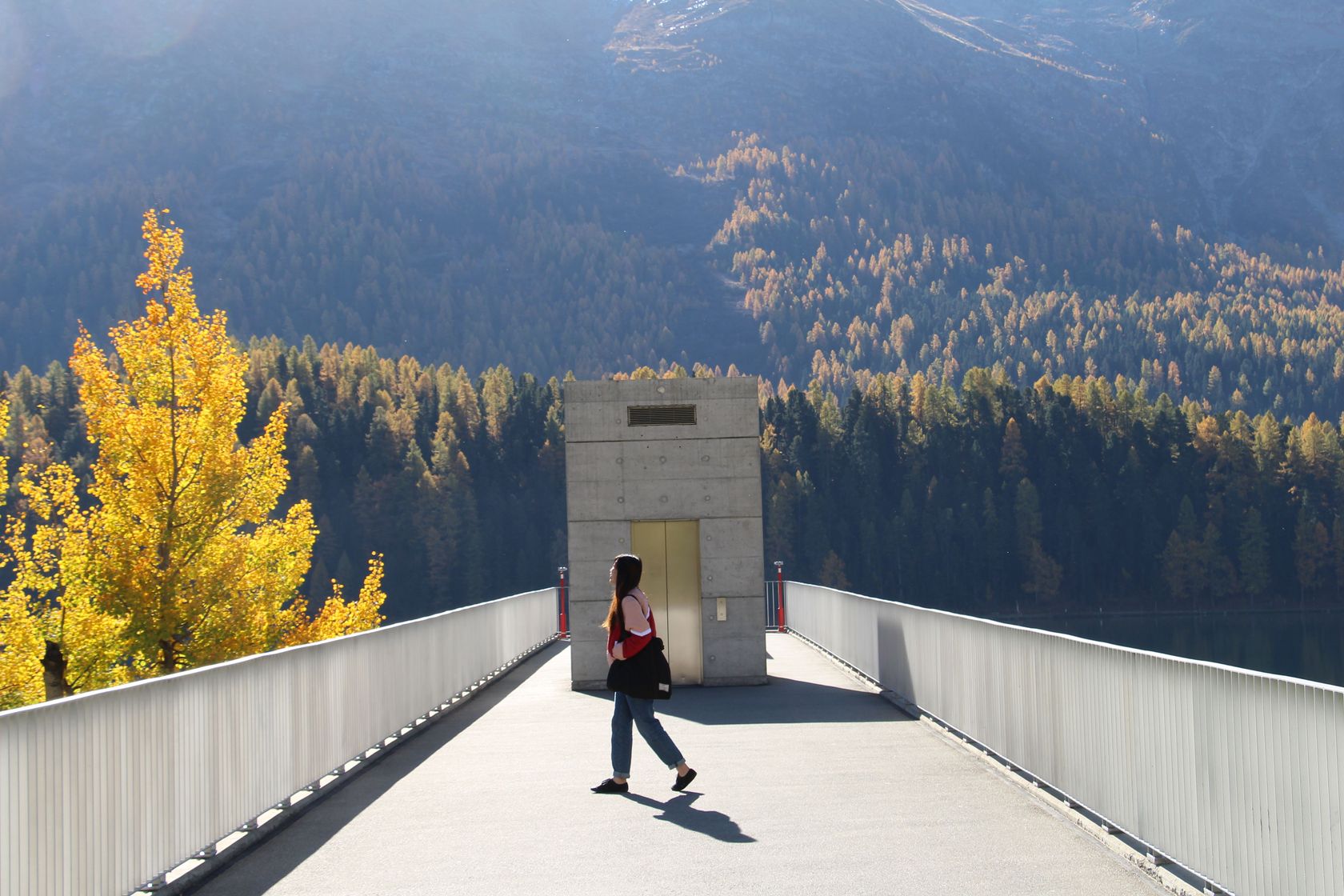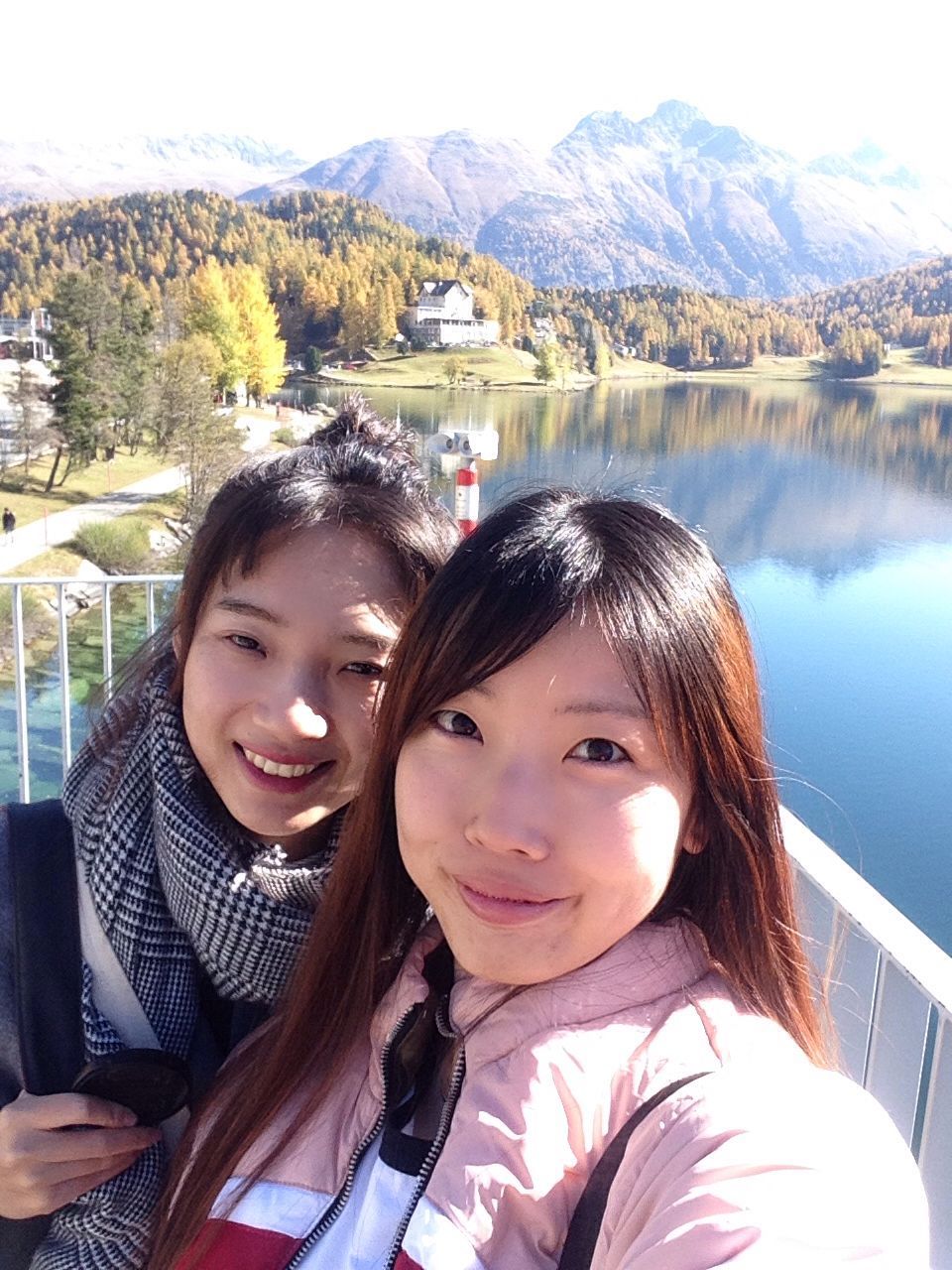 The lake was so tranquil. Although these days it is unusually warm in the cities, here in the mountains, it is still quite cold.