After a few night trains, I figured out daytime train in North India is probably a better idea. So here AC chair car trainride for the first time in India.
India has an extensive train network, there is an intercity traib between Ajmer and Agra Fort (city station of Agra). Ajmer is about 30 min drive from Pushkar, you can easily find a Uber, Ajmer seems a nice place too, with a large lake.
During peak toursist season, reservation is often needed especially for higher demanded classes, such as AC 1, AC chair car is probably also in high demand, in the end of the trip, many can also get stand tickets and stand in the hall during the trip.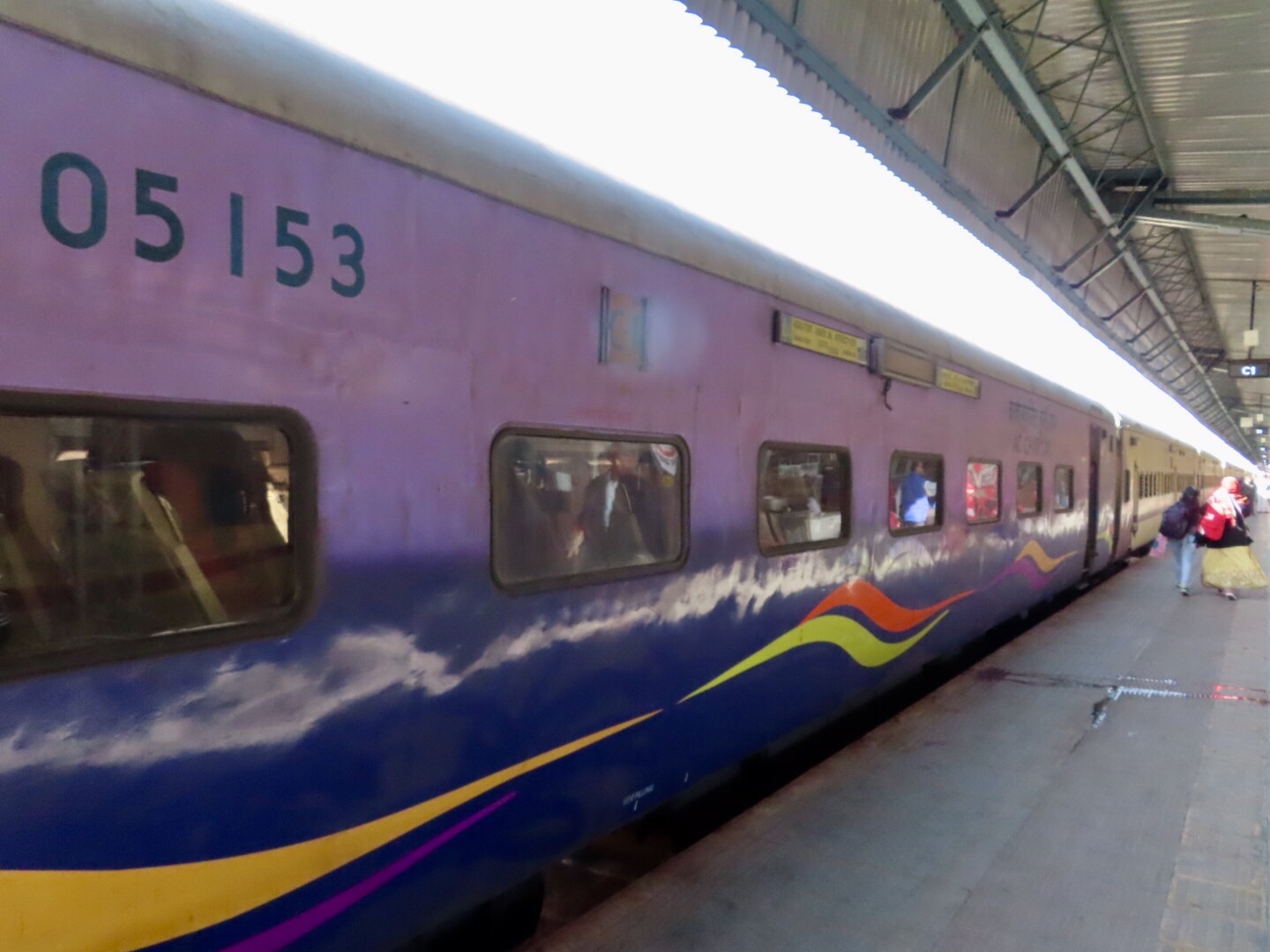 AC chair car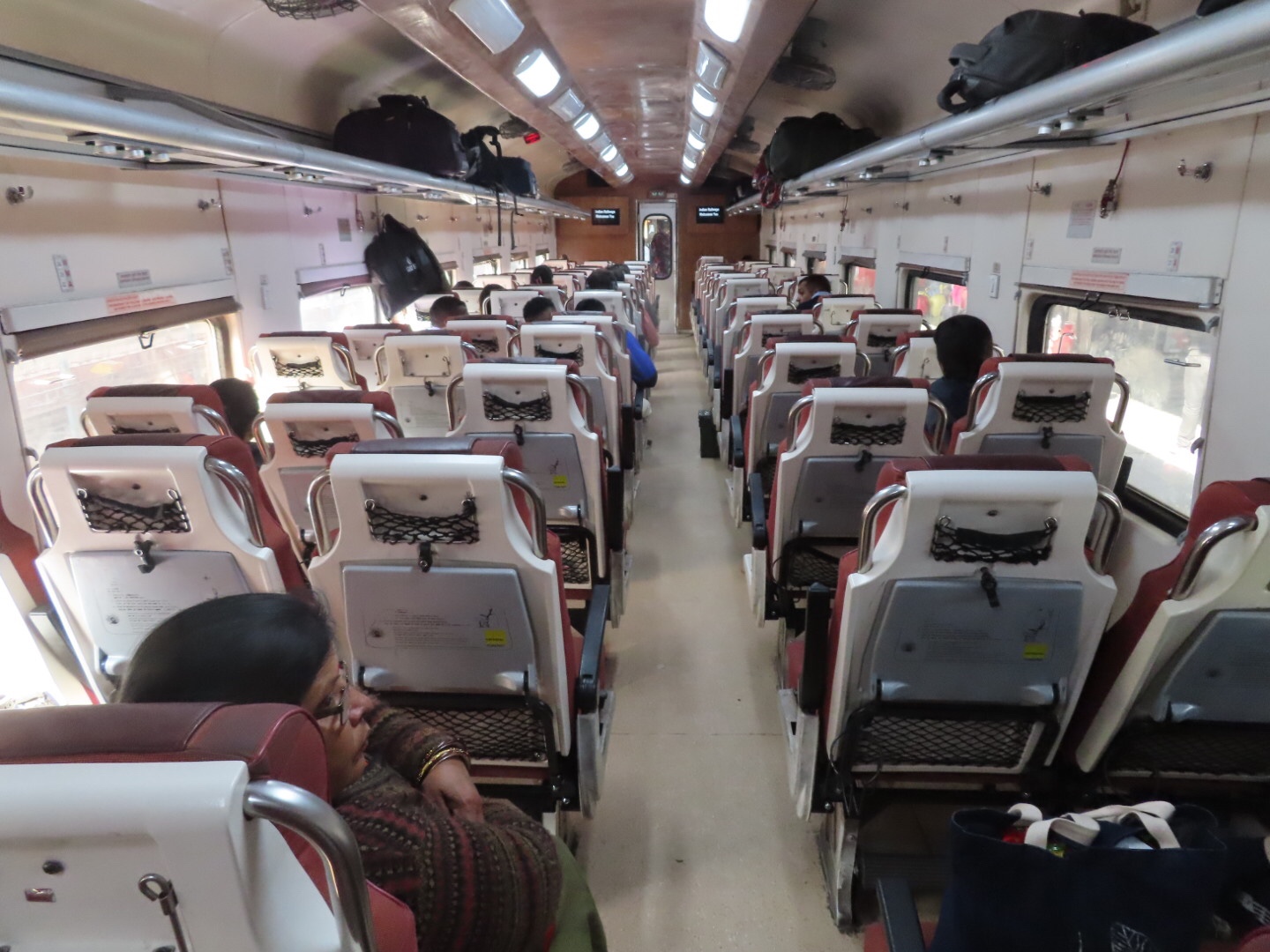 Inside AC chair car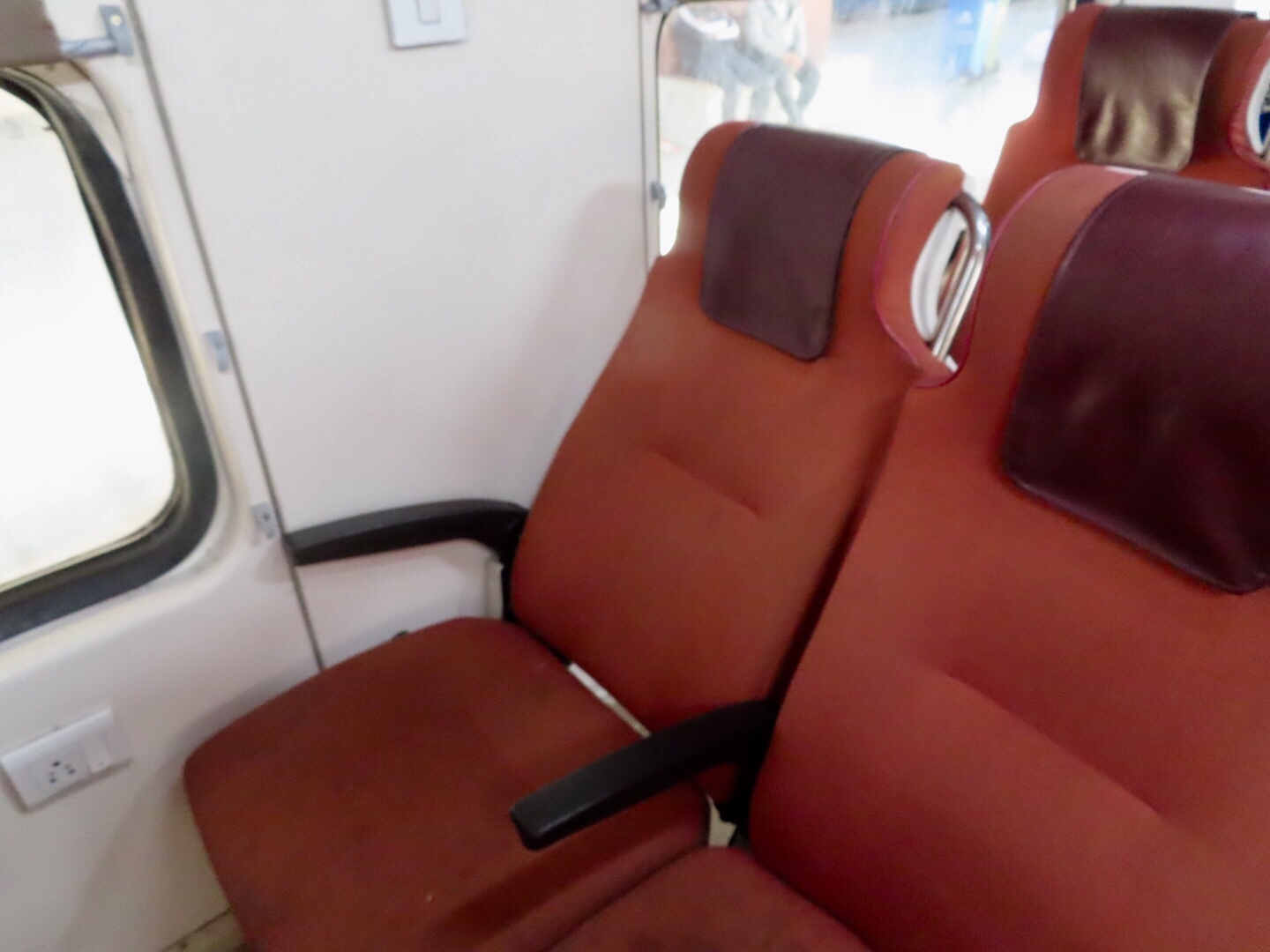 soft chairs, not bad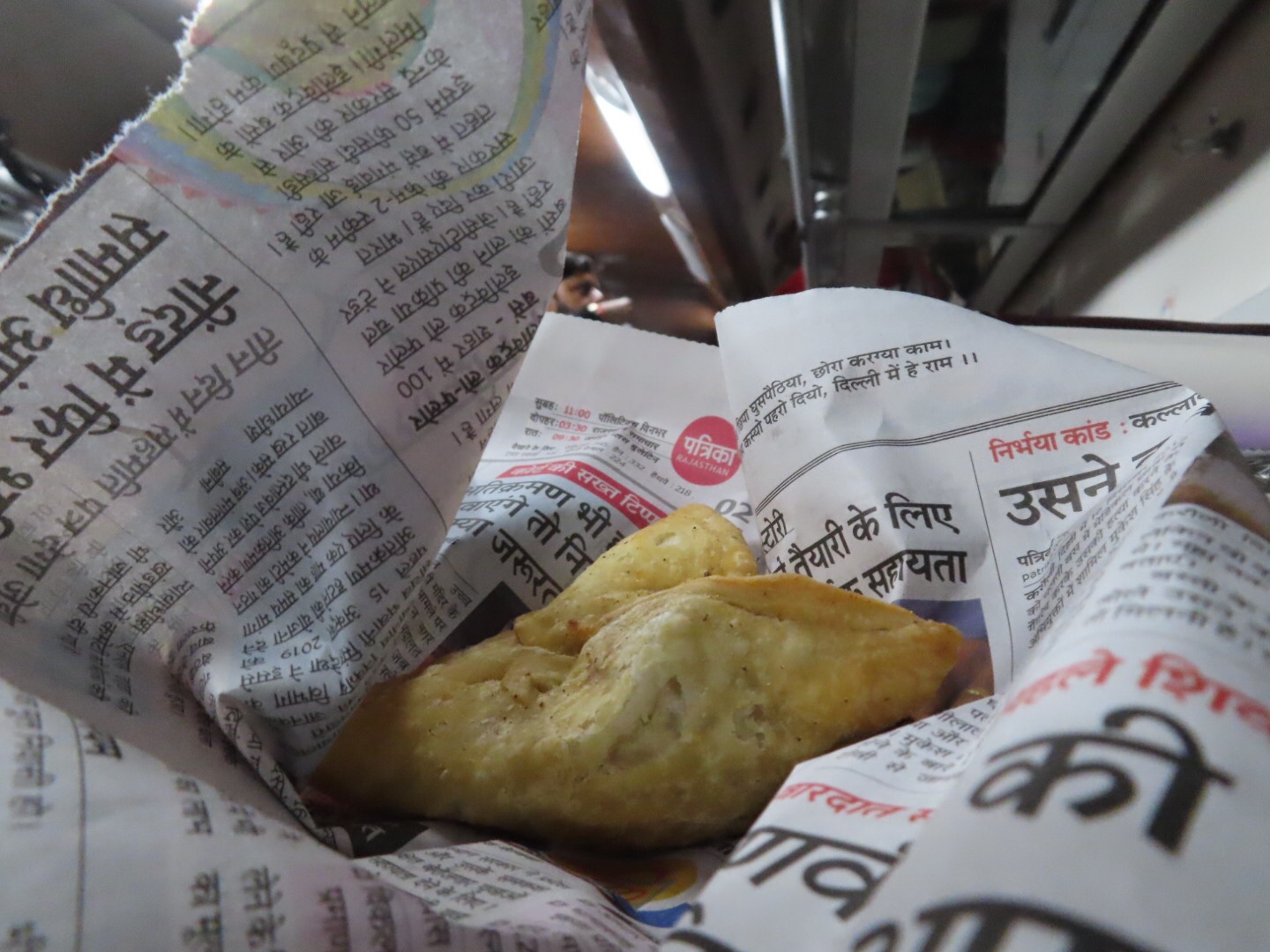 10 rupee samosa, not bad
Agra Fort station by night

In general it's a OK train, super cheap, for a 6 hour/370 km train ride, it costs 600 rupee (€7.5) The only bad thing about this train is the toilet, I got quite traumatised after going to that toilet. It made me scared of longer Indian train ride.
There were people selling chai the whole trip but I didn't take it because I was scared to go to toilet again...