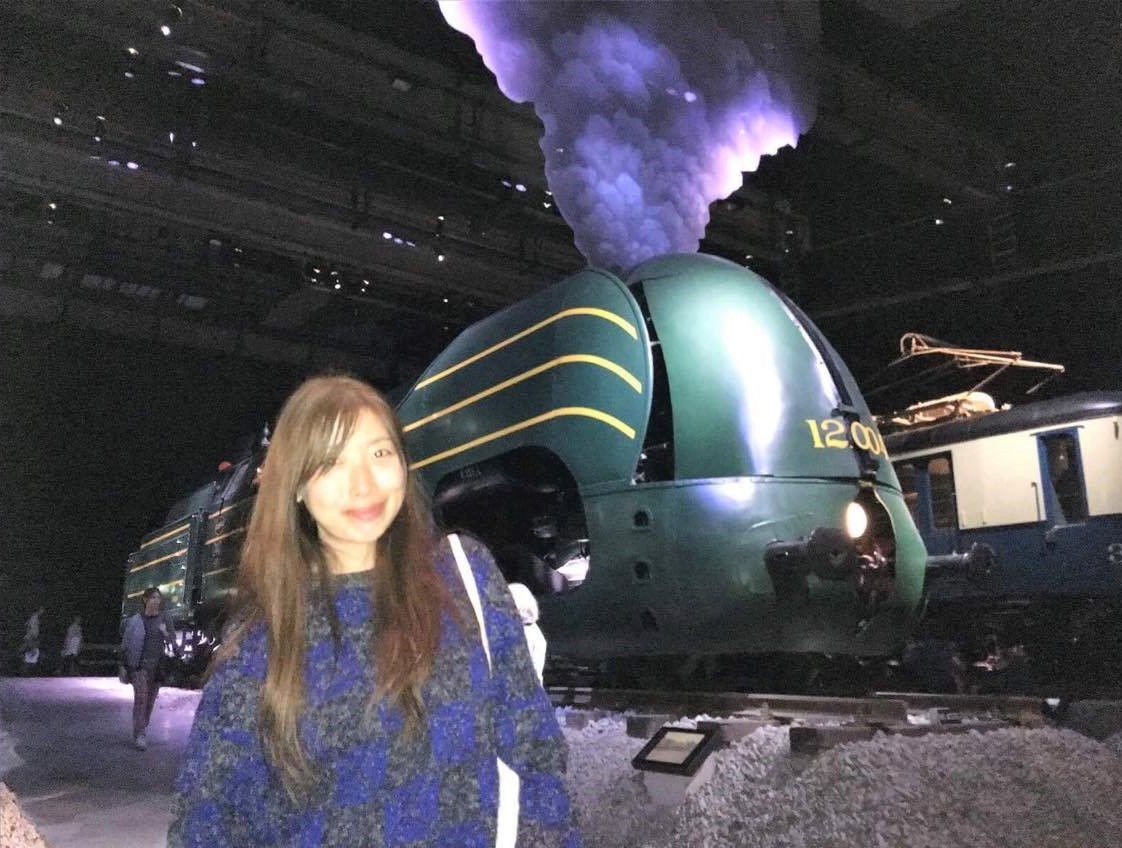 I went for a nostalgic tour in the Train World yesterday. Are you also a train lover? Then this cool museum in Brussels is for sure something for you, even if you are not a big fan of museums.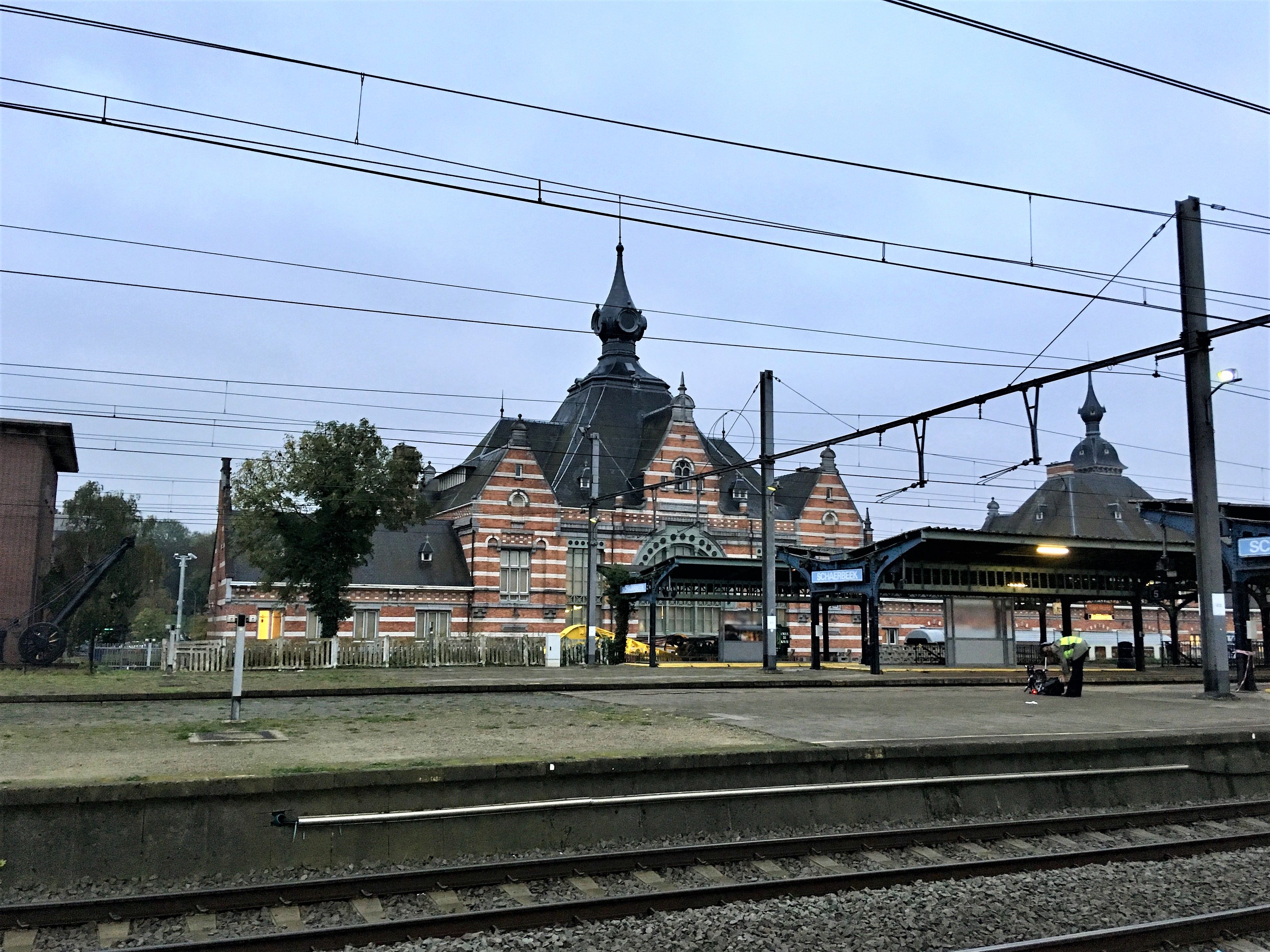 Trainworld is a big museum, part of it is located in the original Flemish neo-renaissance style station building of Schaarbeek, which is not used anymore for operational purposes. I was passing by this station everyday for a year and didn't realize it completely turned into a museum nowadays.
Schaerbeek station used to be a most important station in Belgium. It was used as a departure point for all the international trains to South France and Italy(now all international trains move to Brussels midi :D). Nowadays it is only a regional train stop.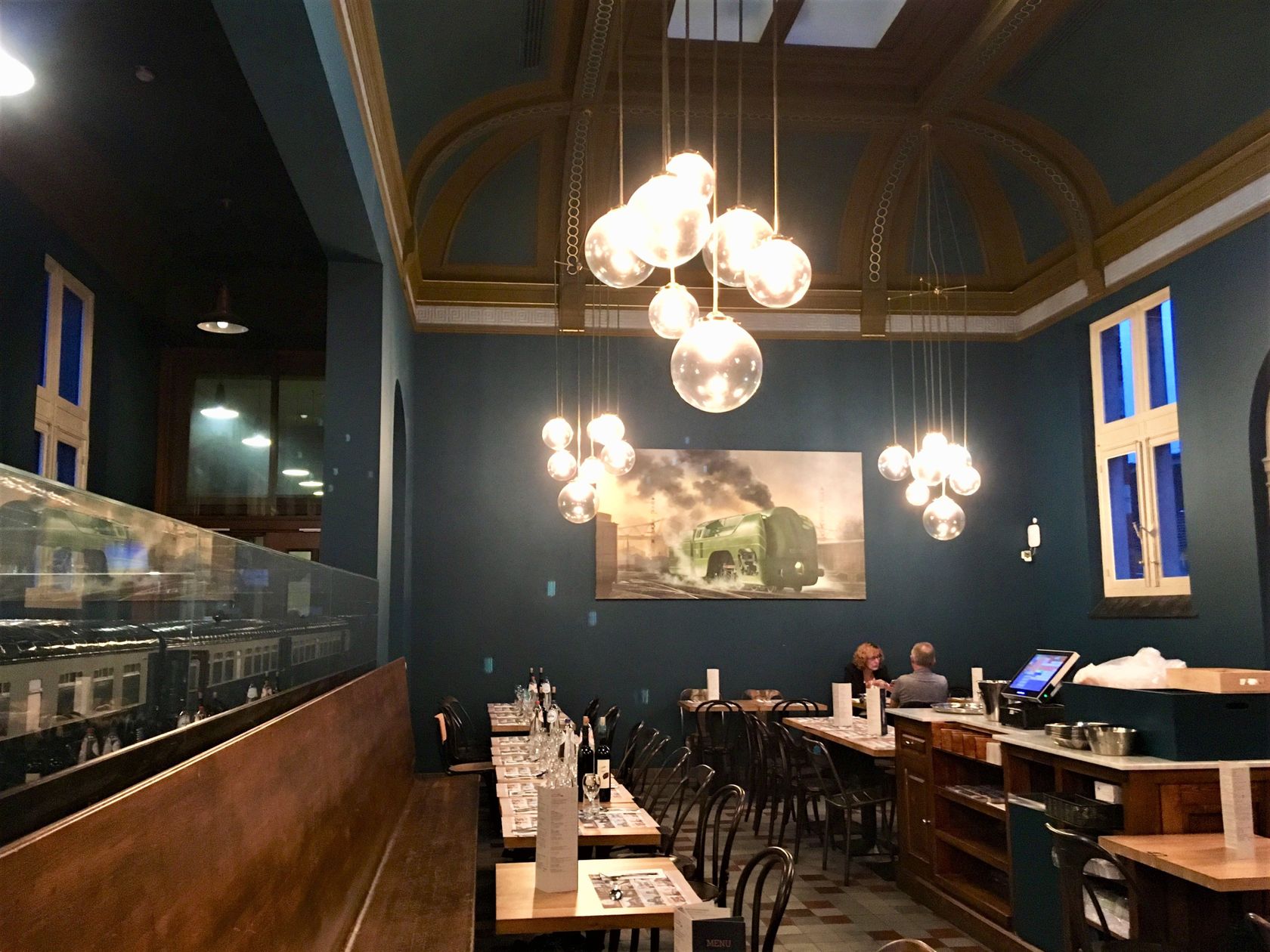 Once you get the tickets, which are reprints of old tickets with bar codes, there is cafe which is a cool replica of a 1930s waiting room.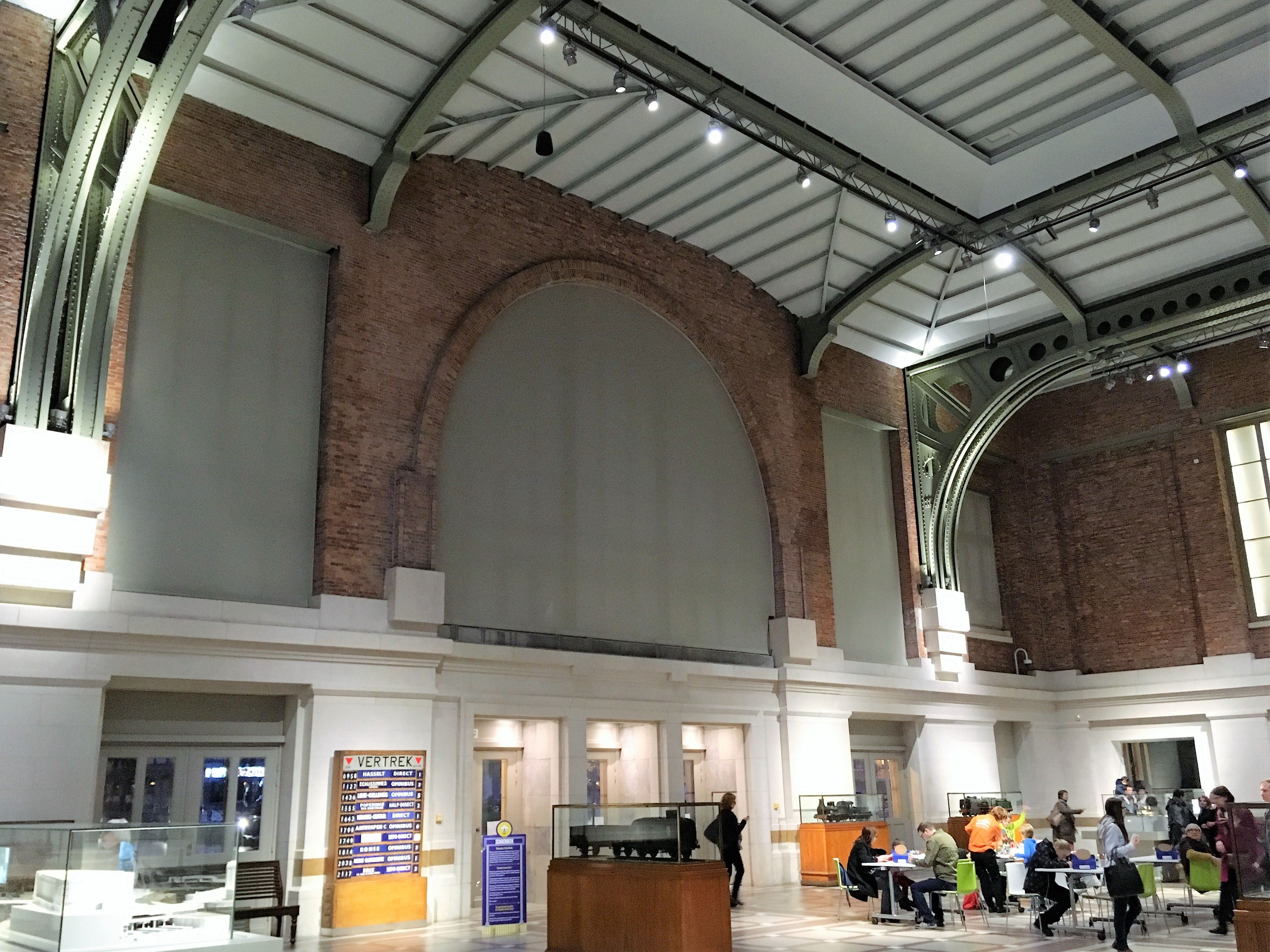 The first hall is a typical nineteenth century construction. Old ticket hall turned into an exhibition room.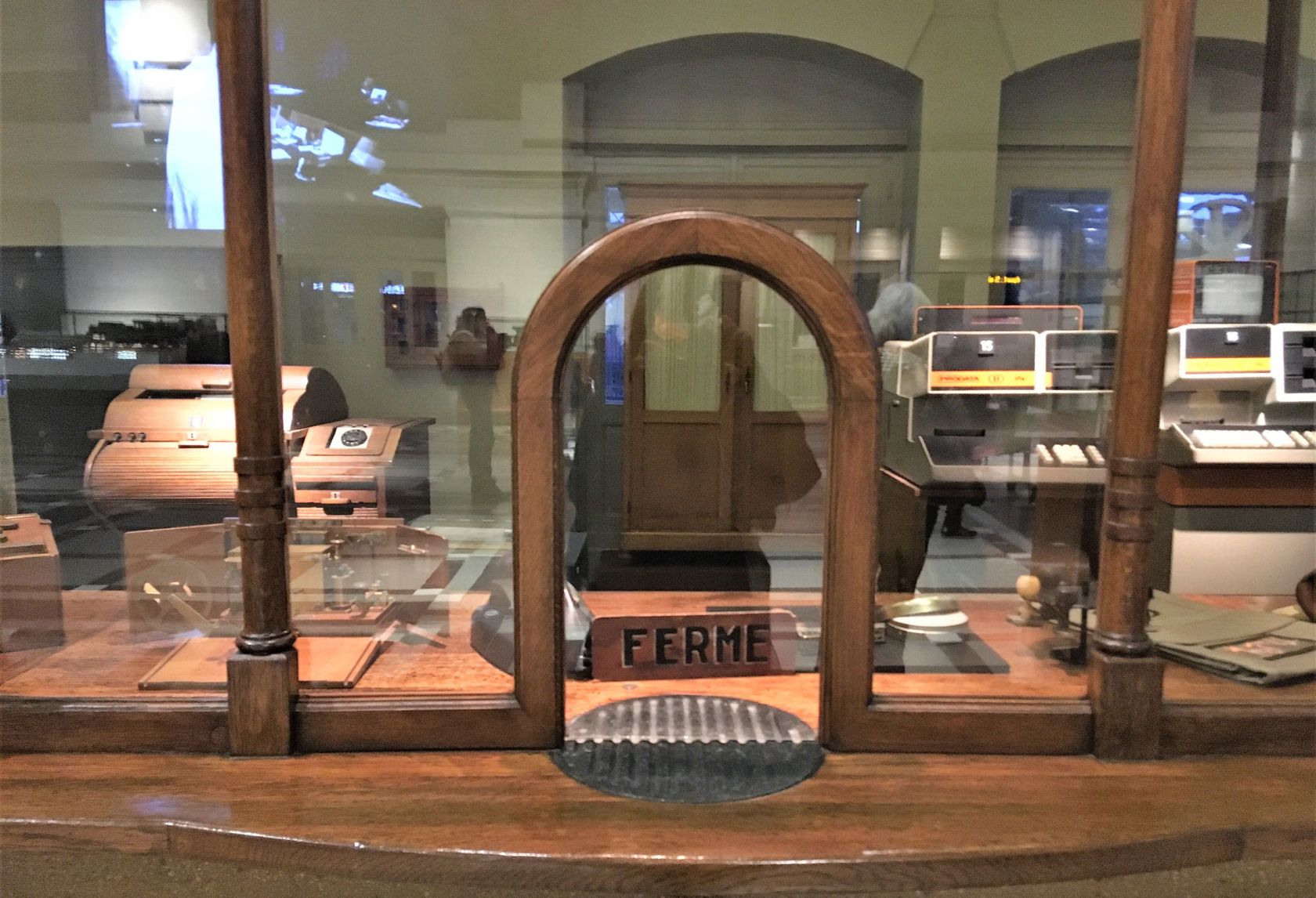 Here you get to see how the ticket hall of old days looks like.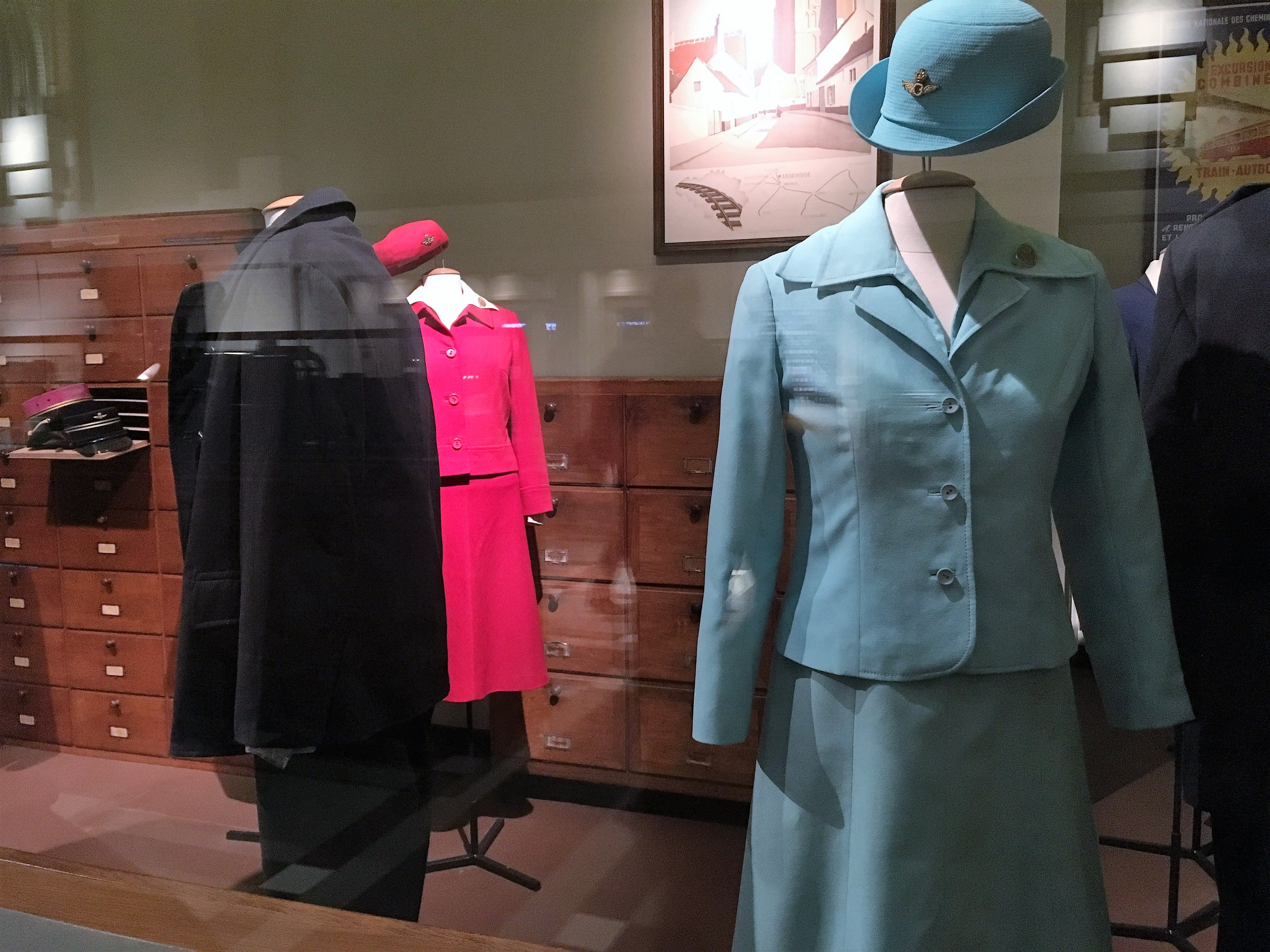 I loved those costumes.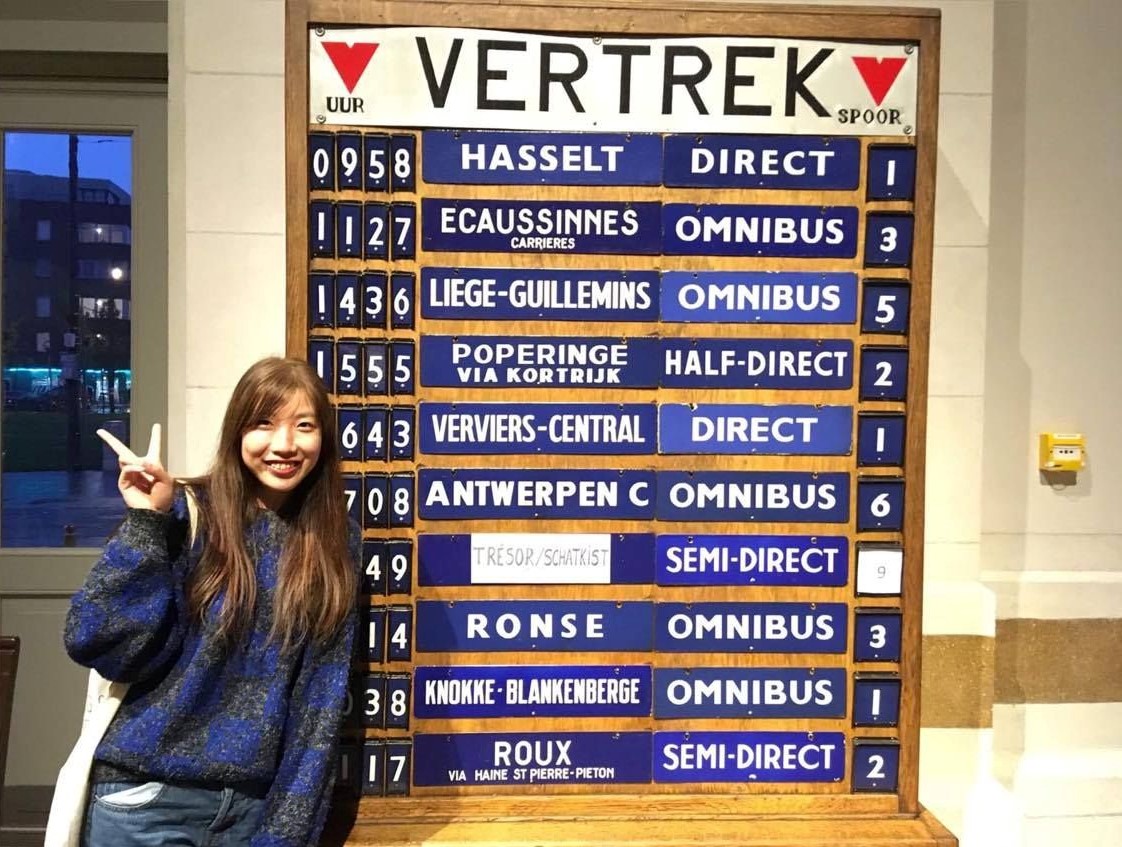 Although Brussels is almost completely French-speaking (official bilingual, but officially :p), in the old days, the Dutch language seems more common used here in the Station of Schaerbeek.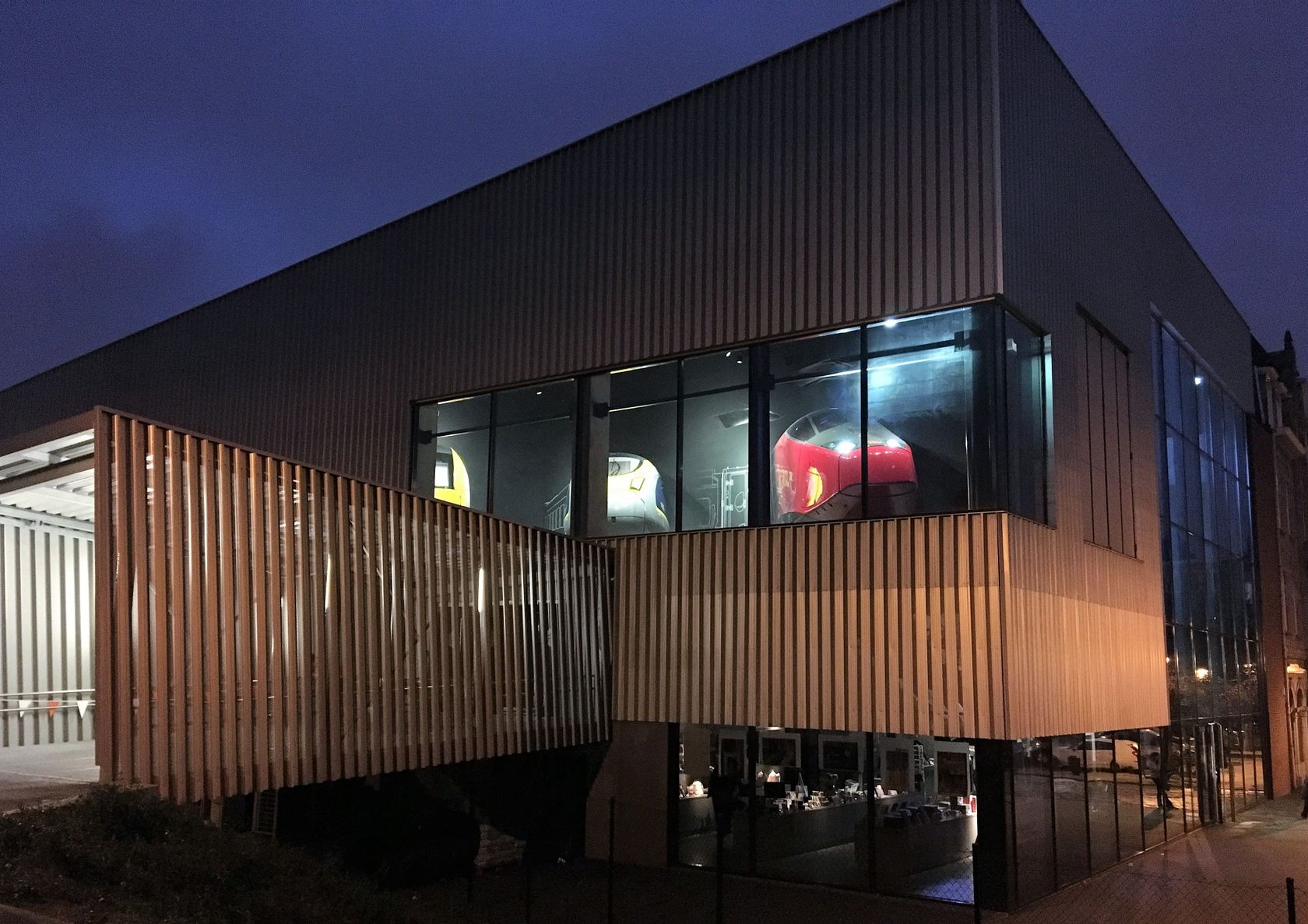 Inside the exhibition Hall 2-4 there is the collection of old steam, diesel and electric locomotives displayed nicely. Entering the first hall feels like entering the history. There are quite a lot of locomotive, steam and electric engines as well as some equipment that was used in the past.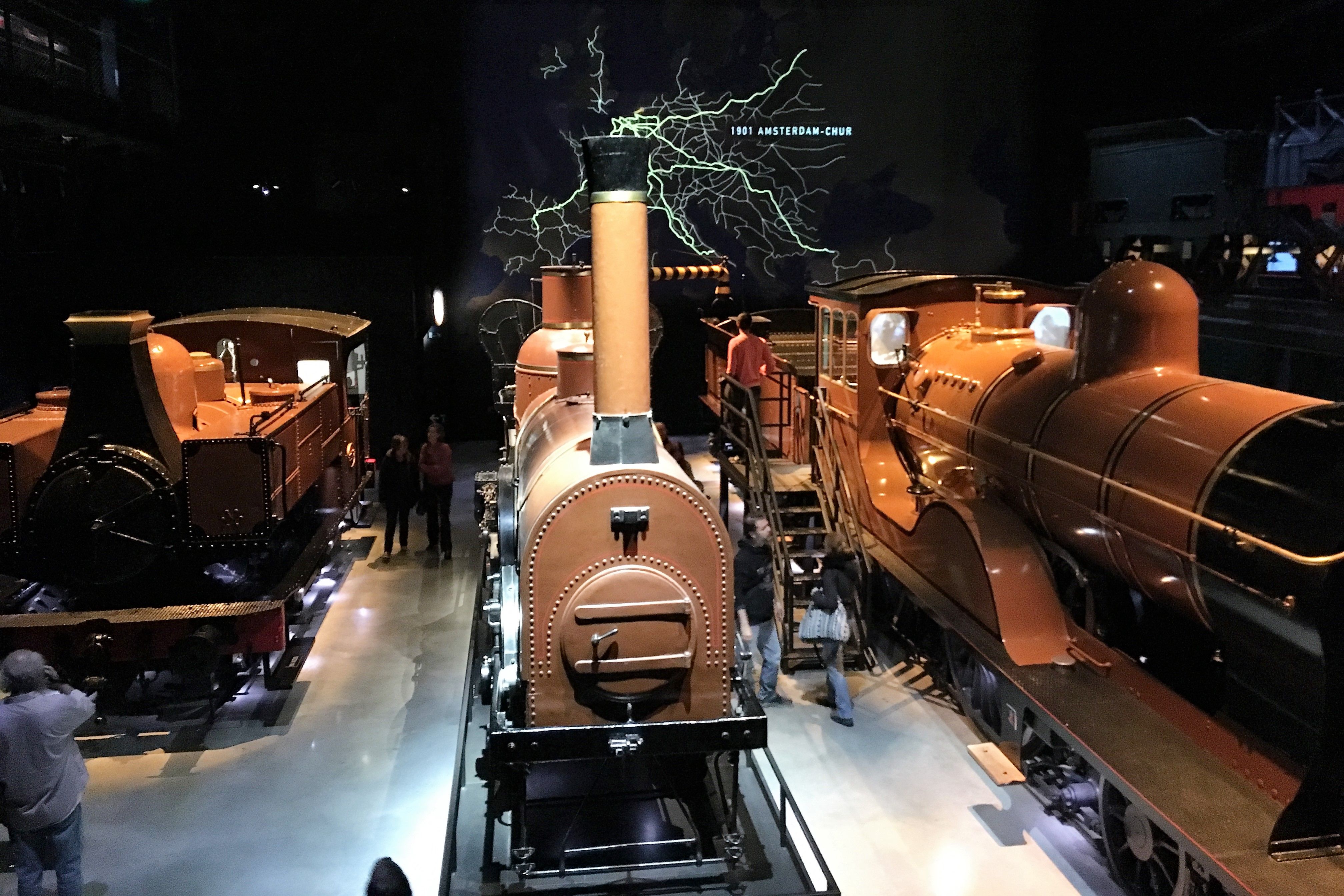 Let's all get on the train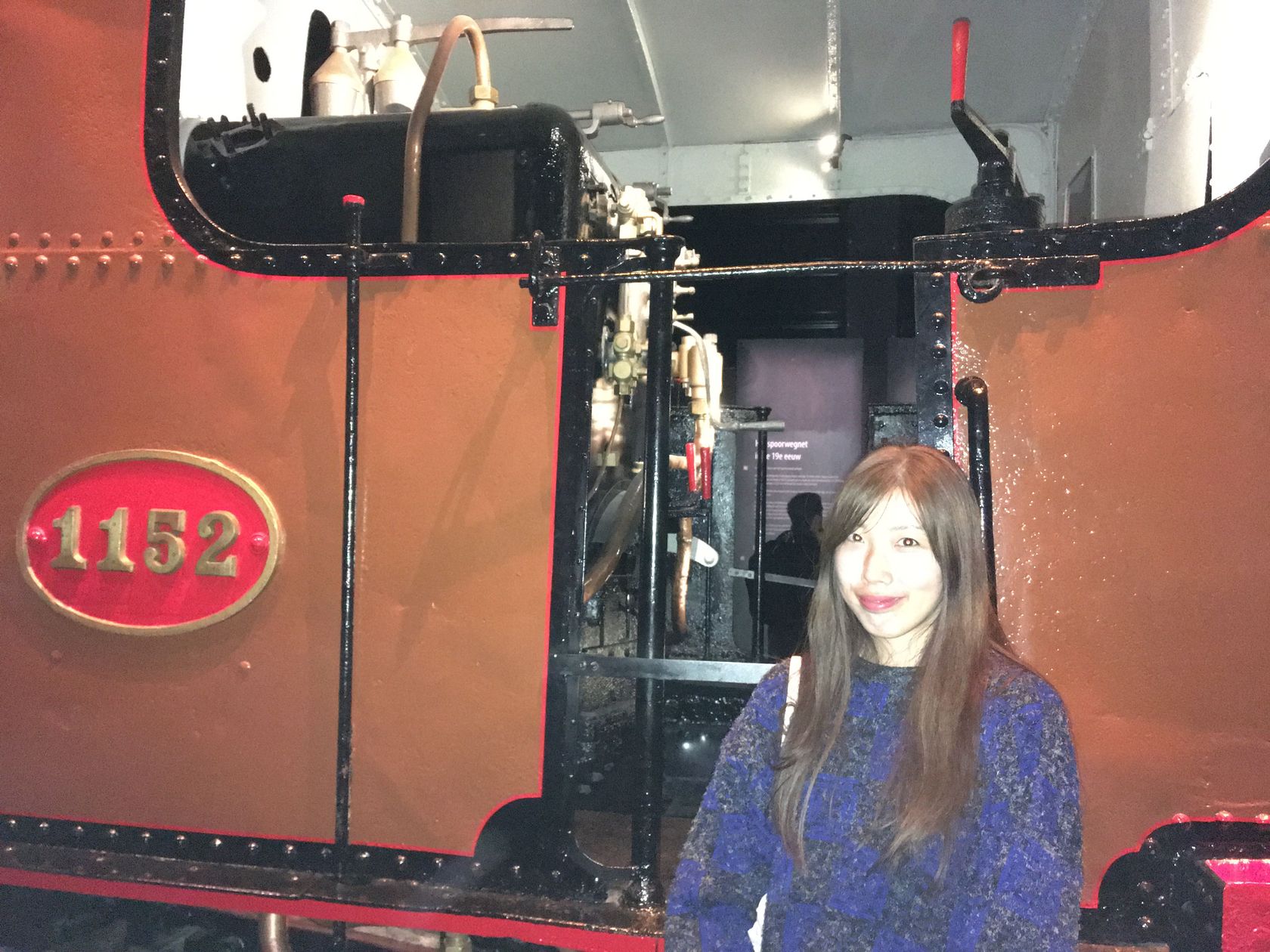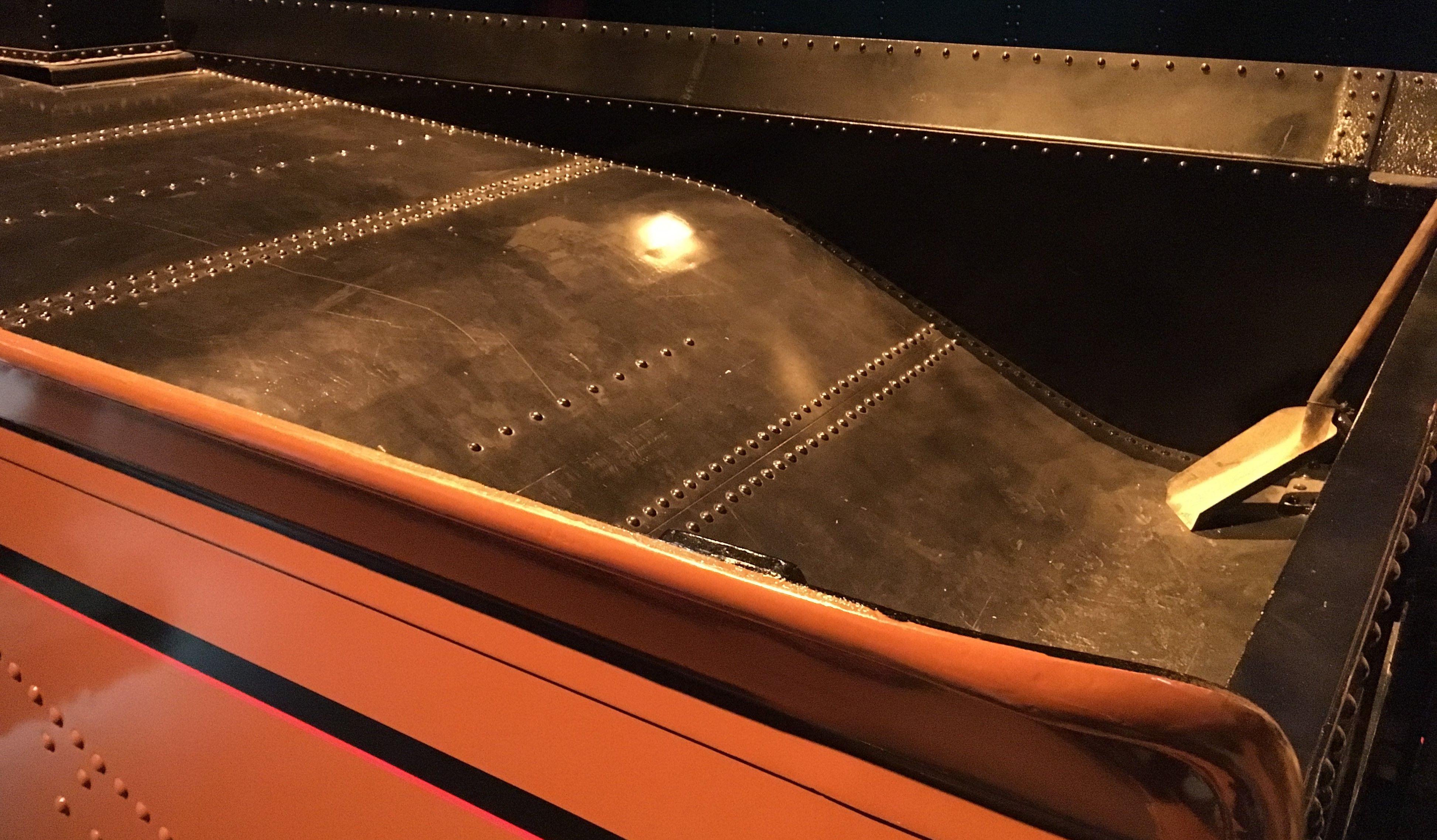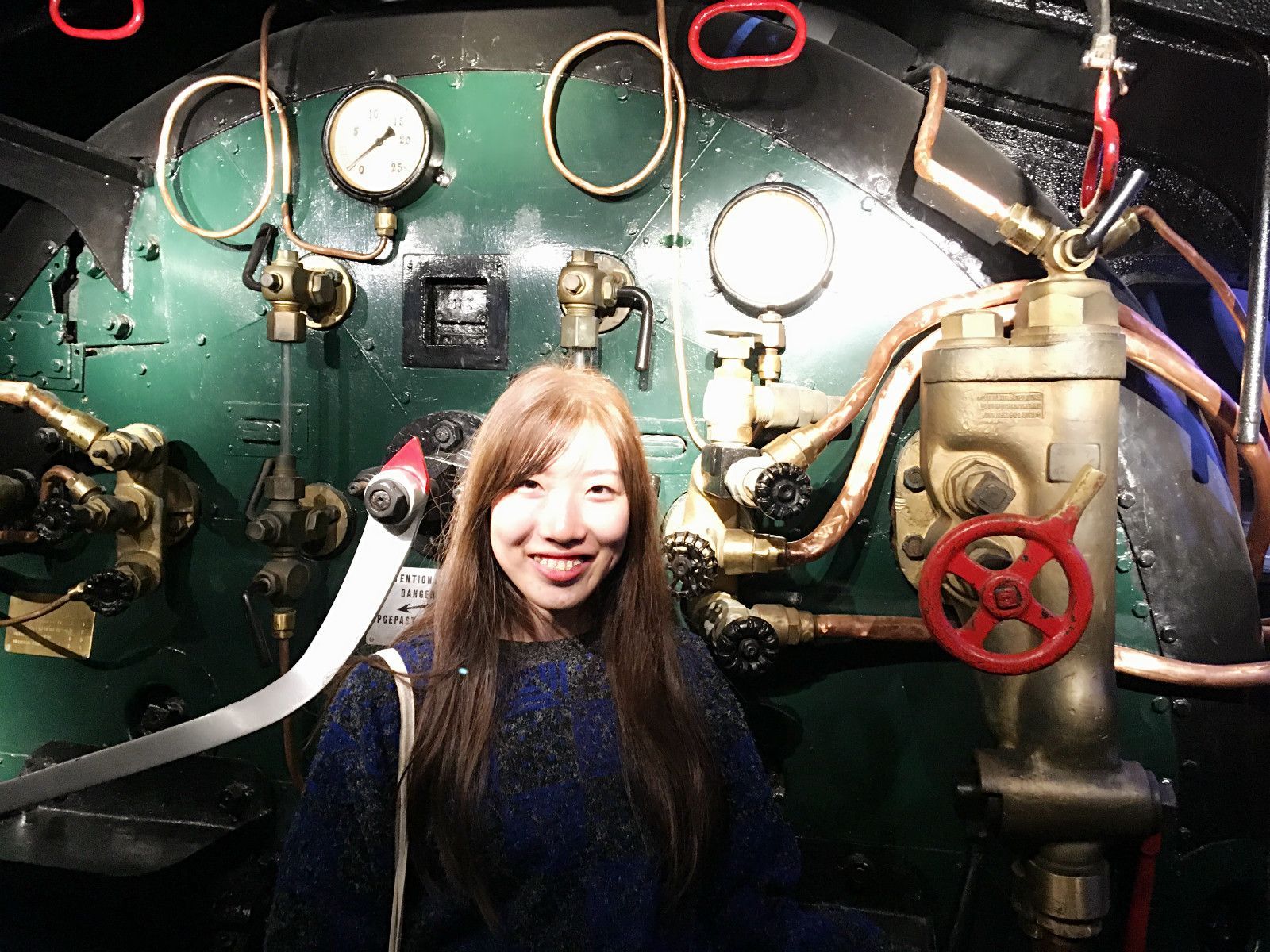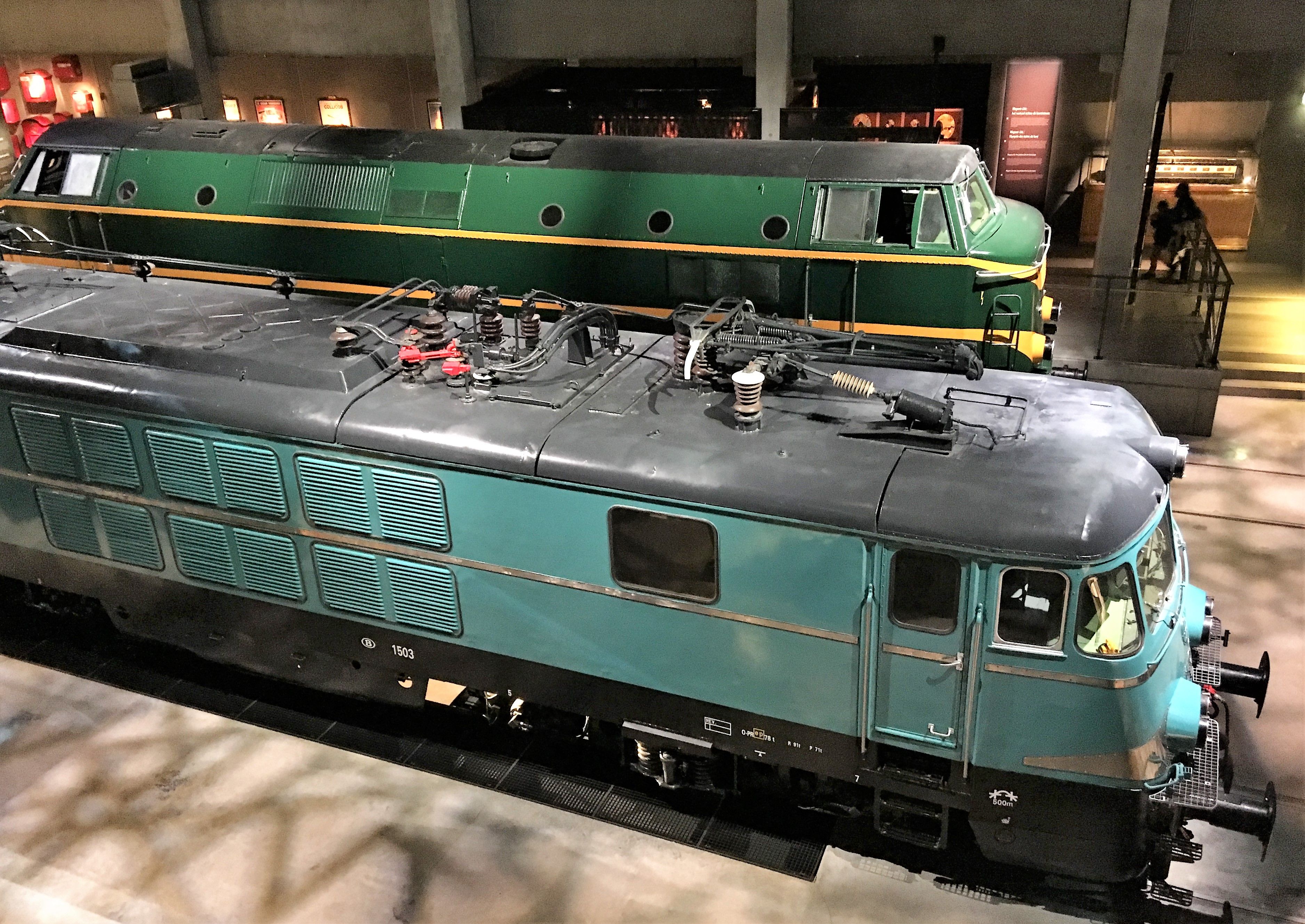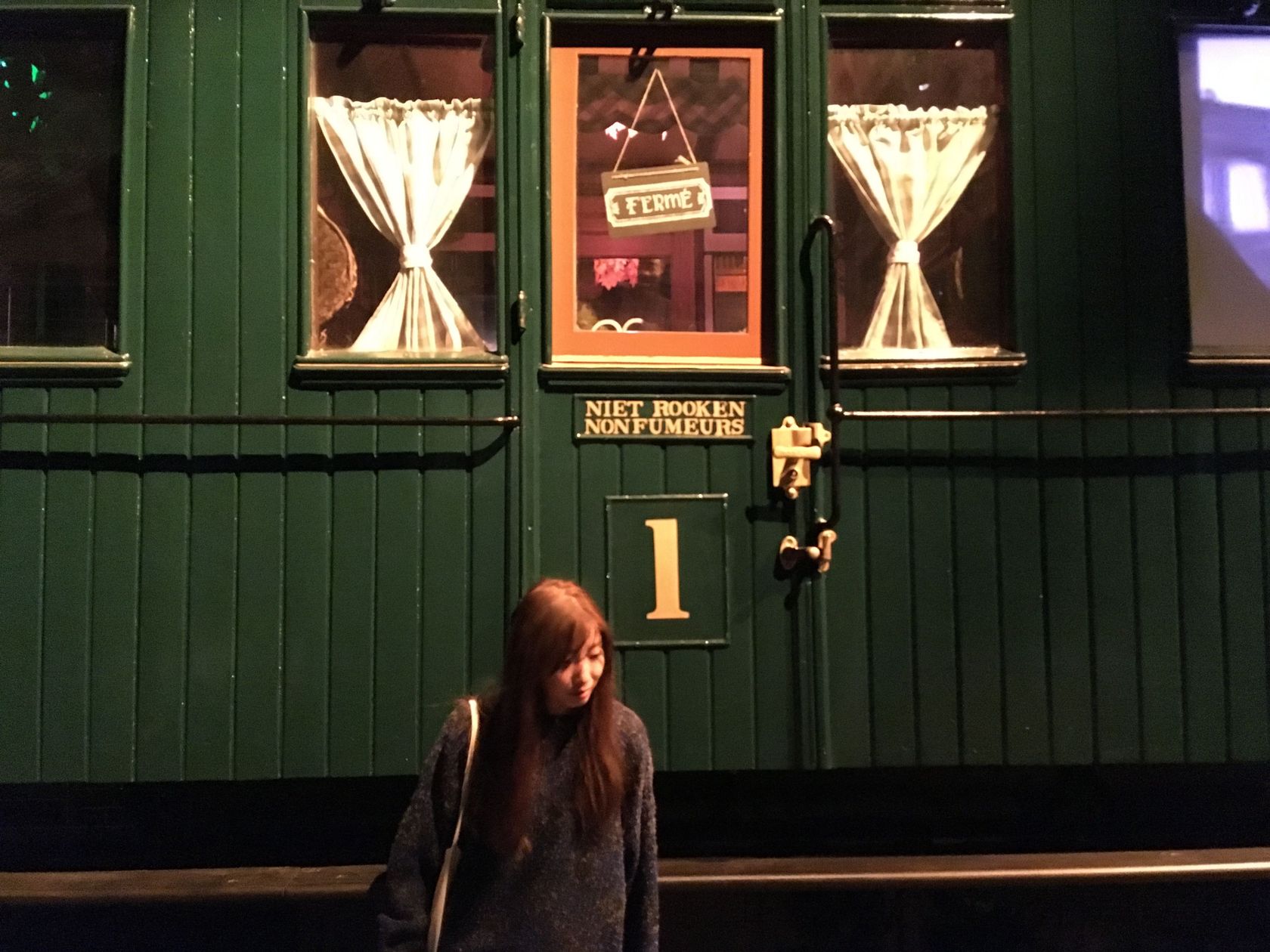 They wrote "roken" differently long time ago.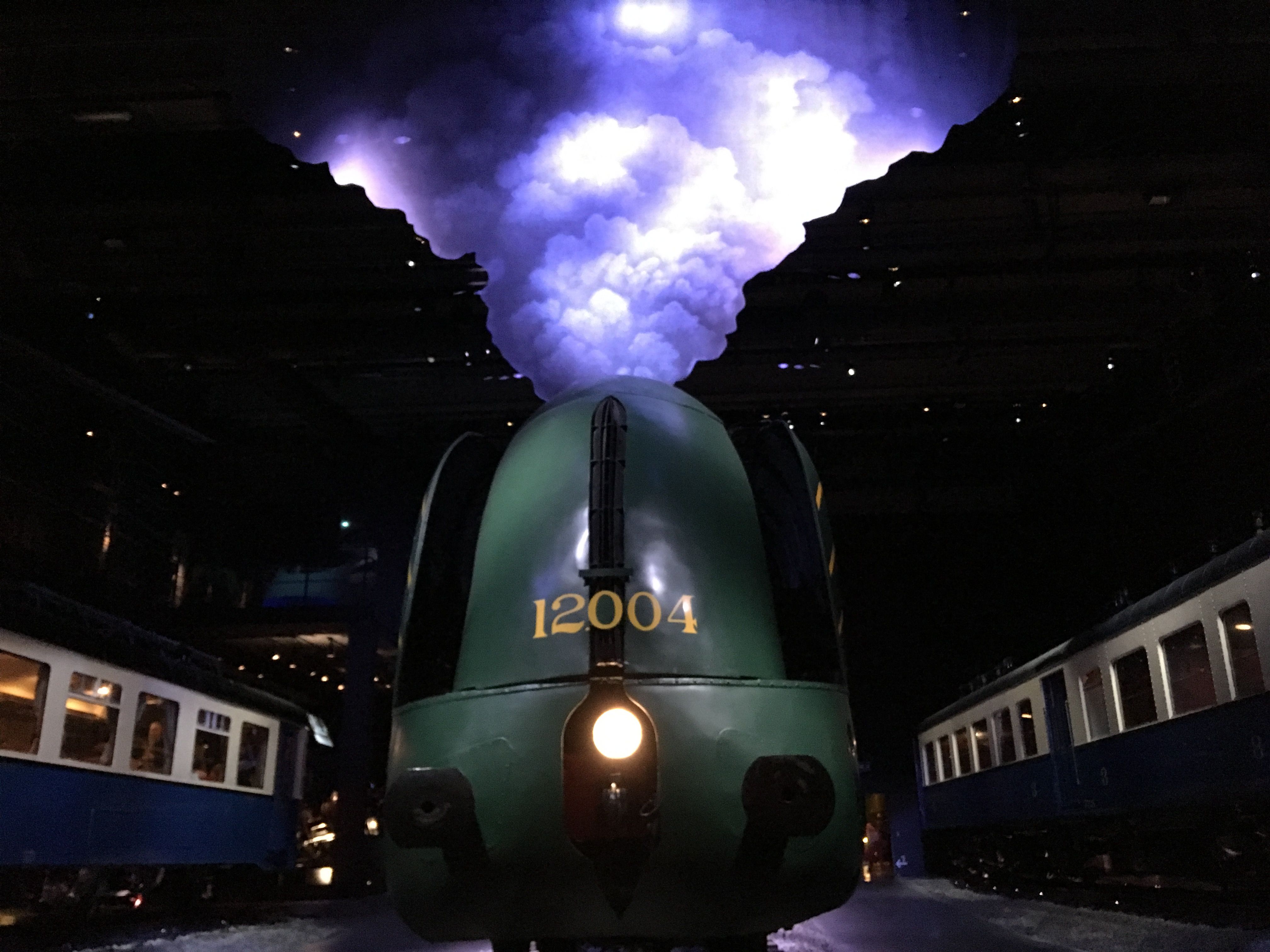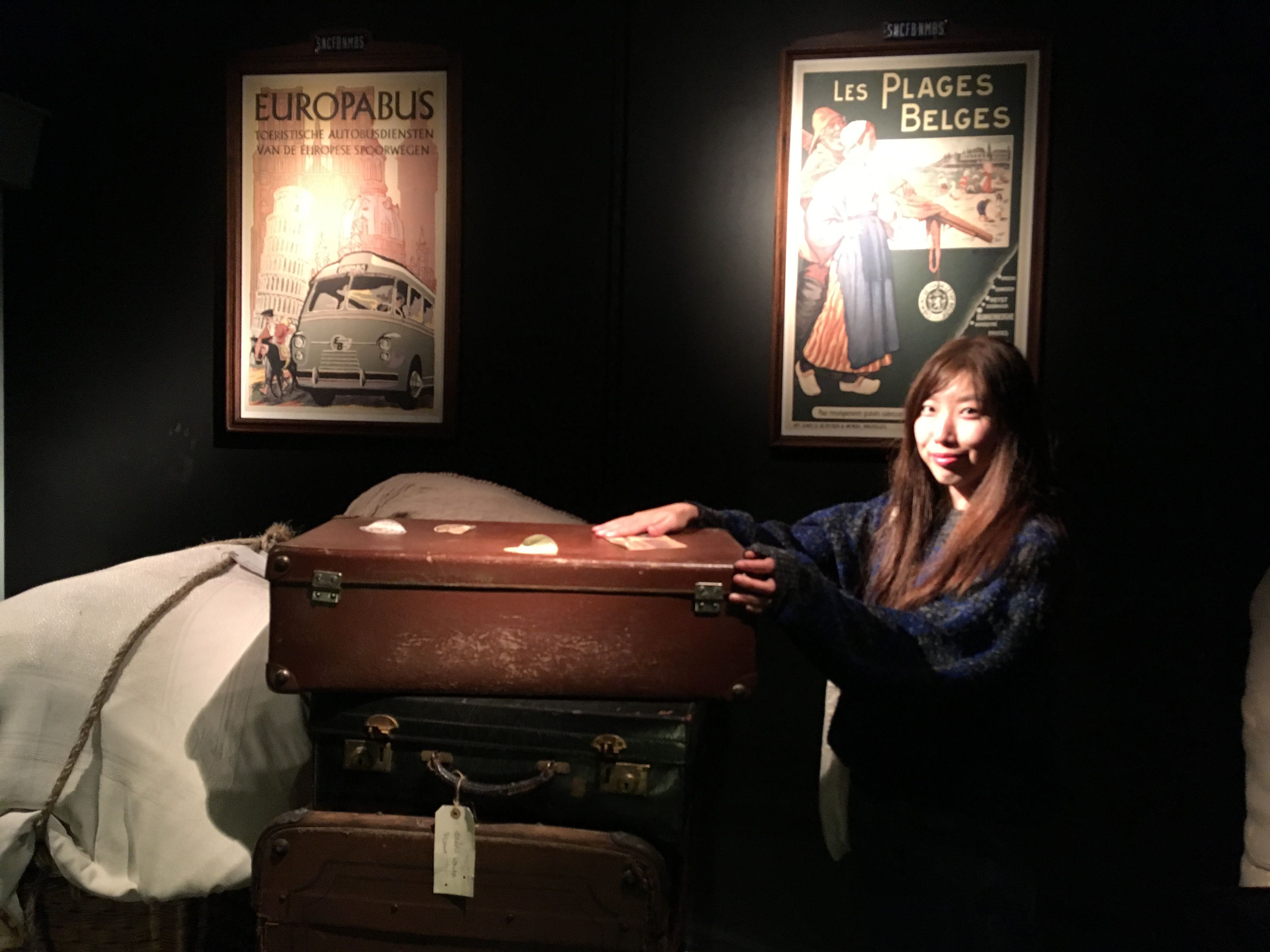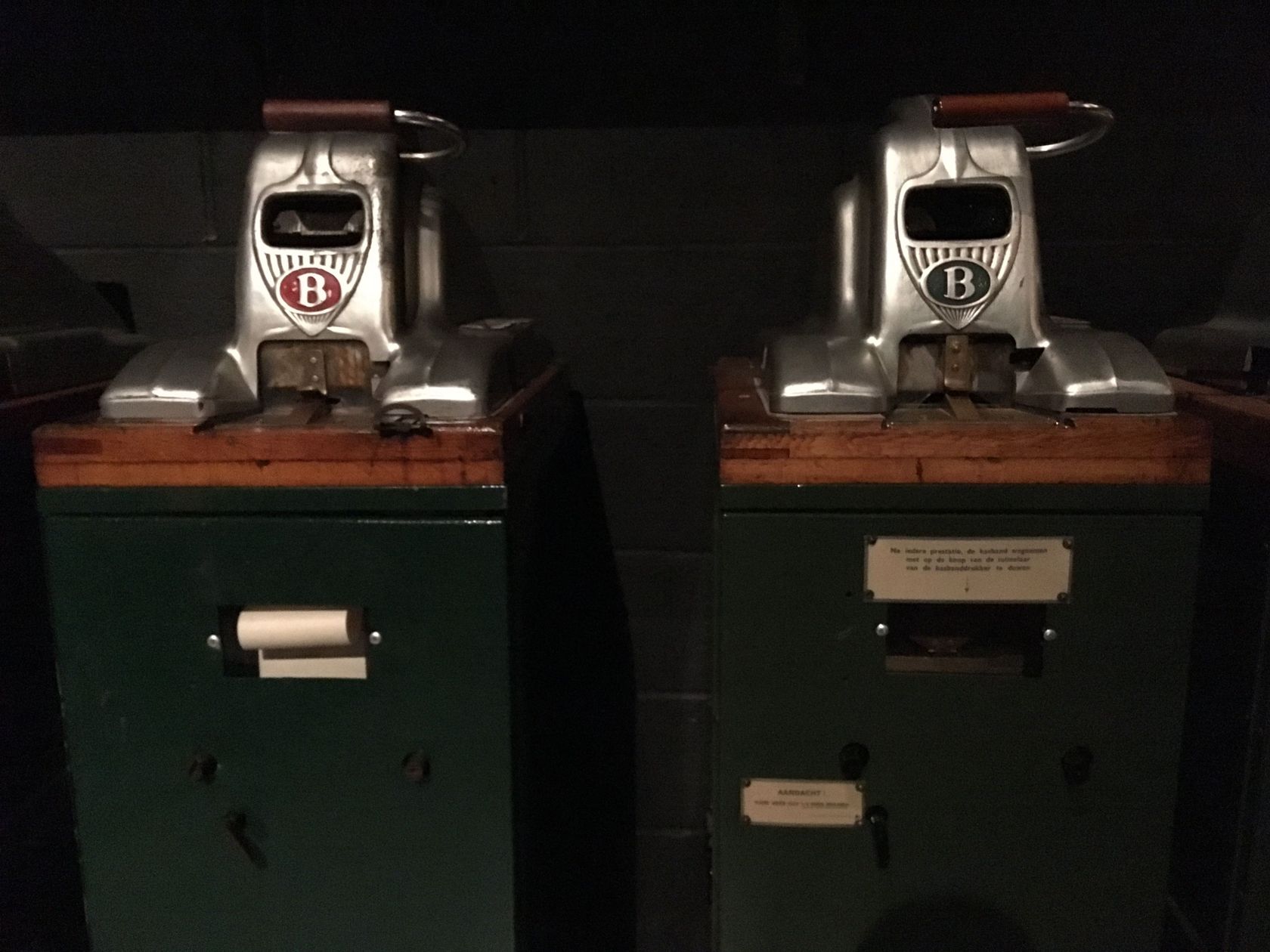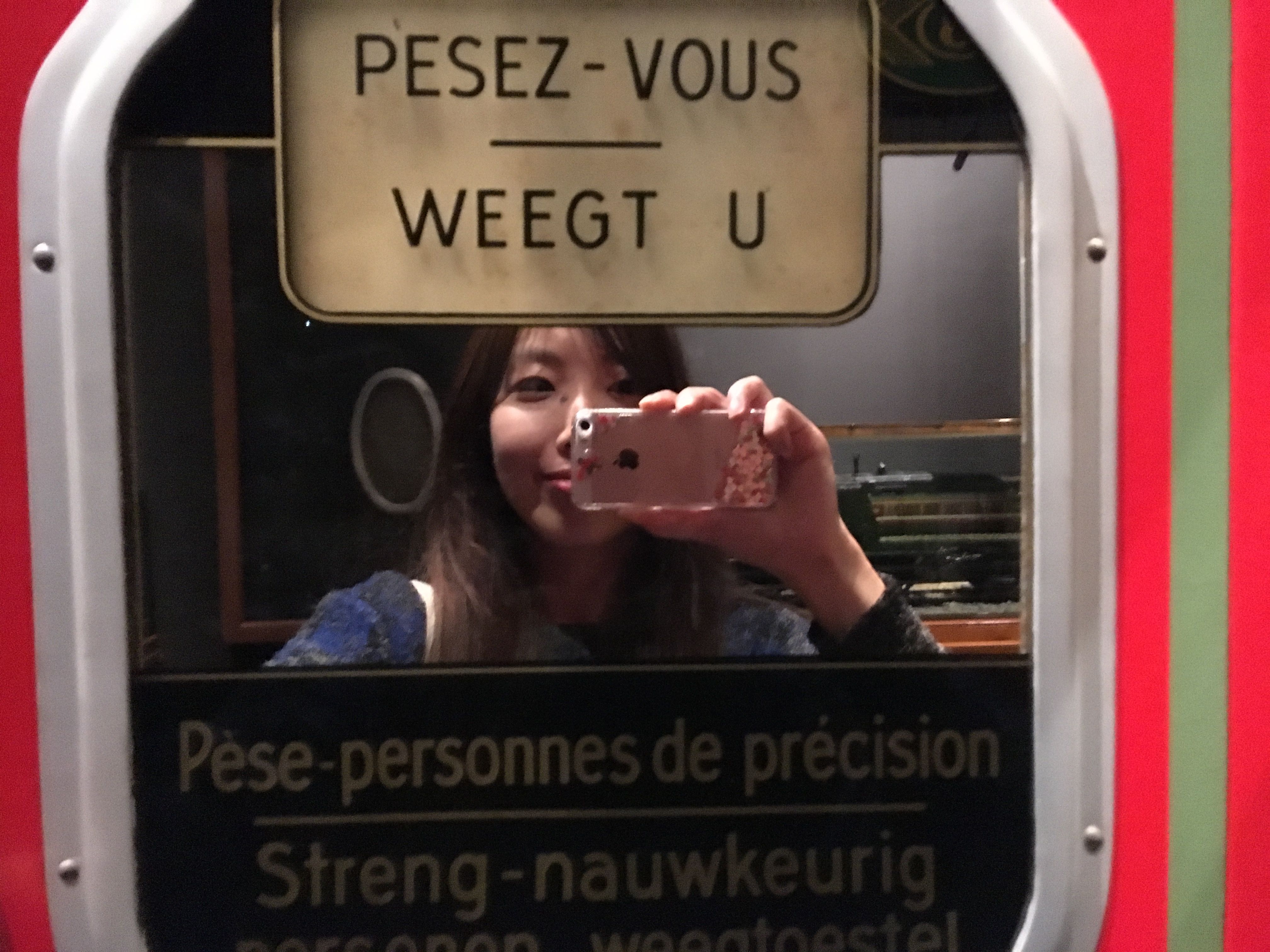 The great collection is also in in a great setting, which make the museum alive.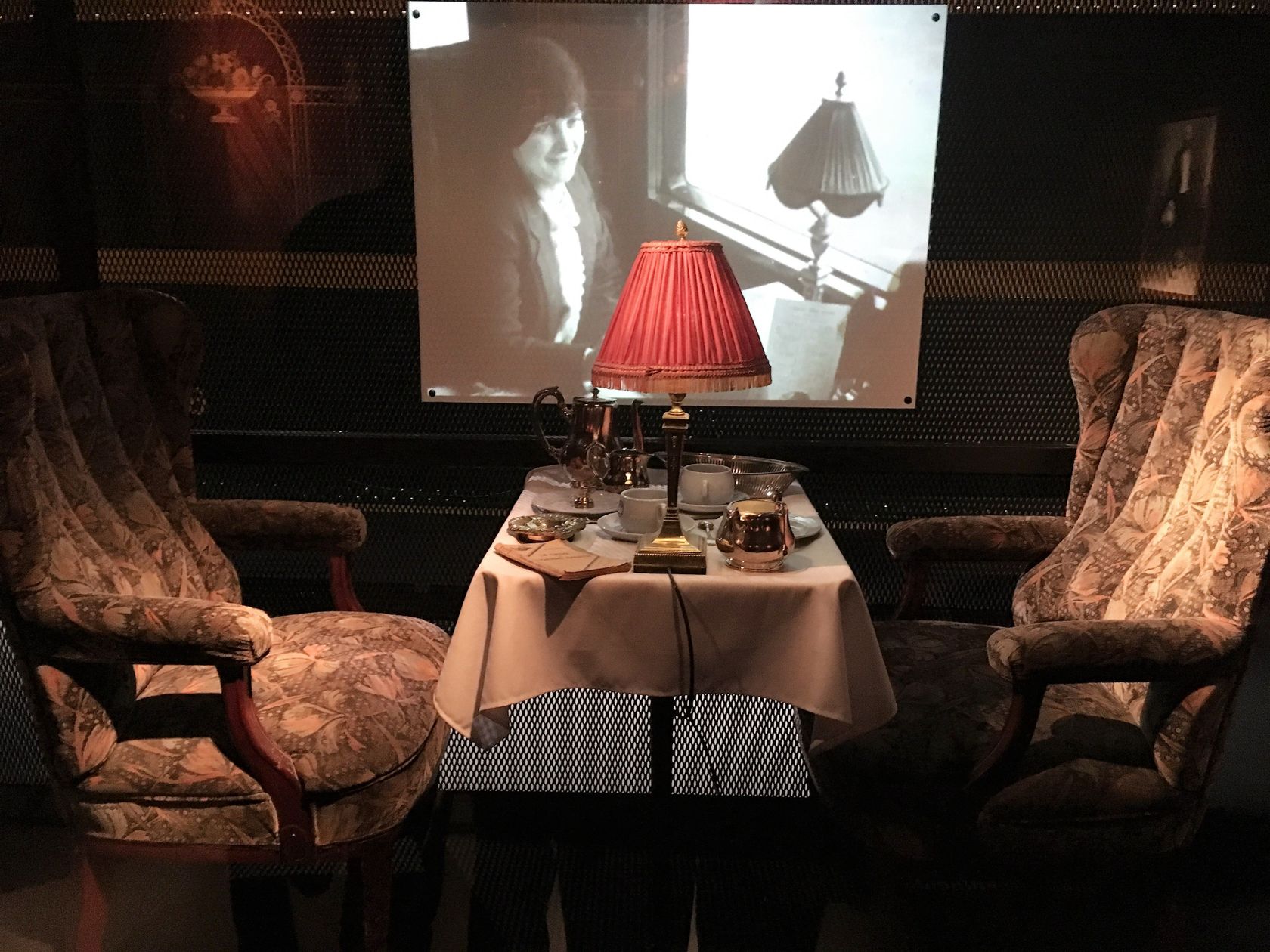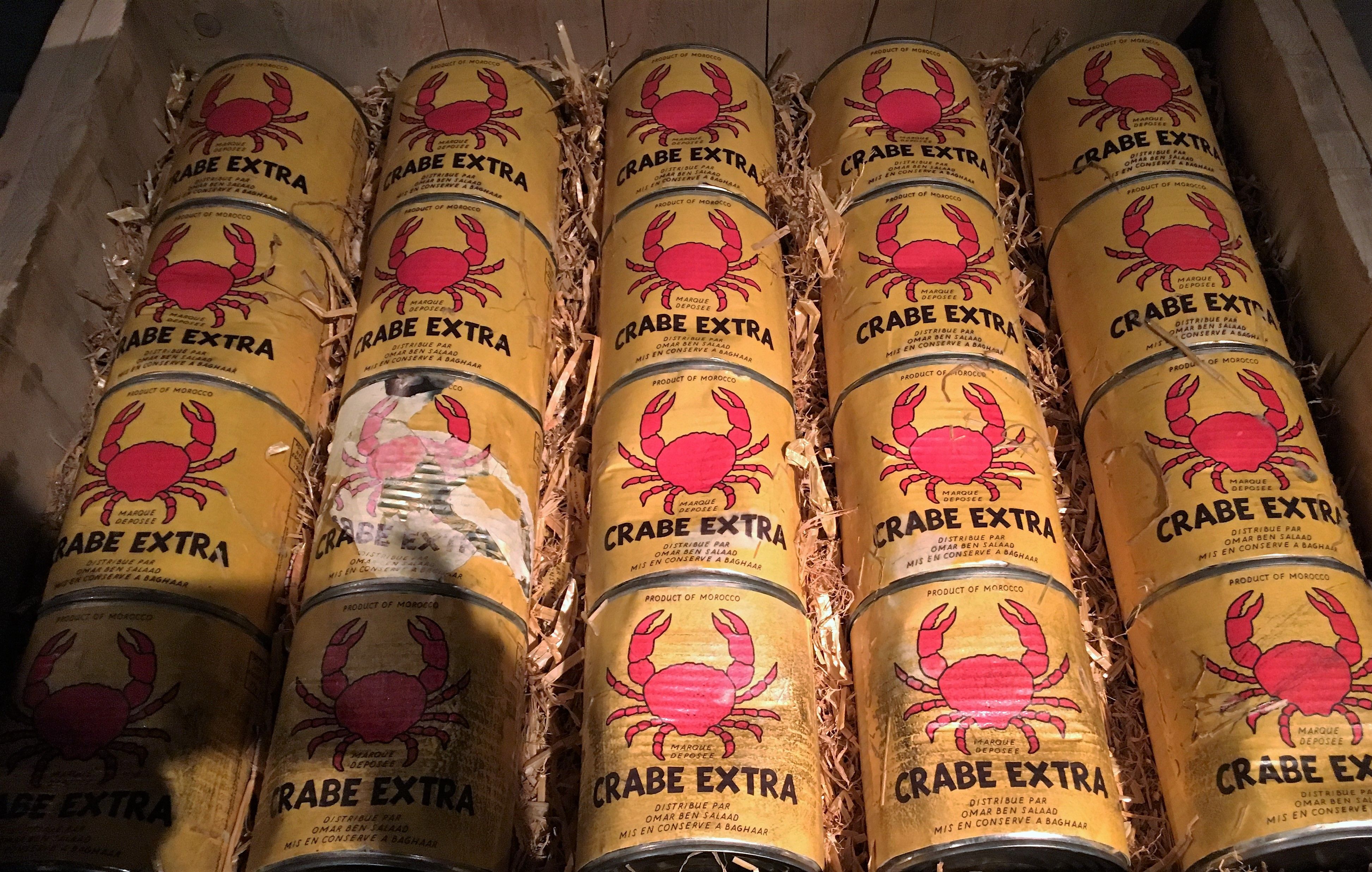 How luxury was defined in the past. In the luxurious train, you can get a beautiful pot of tea, and some crab snacks.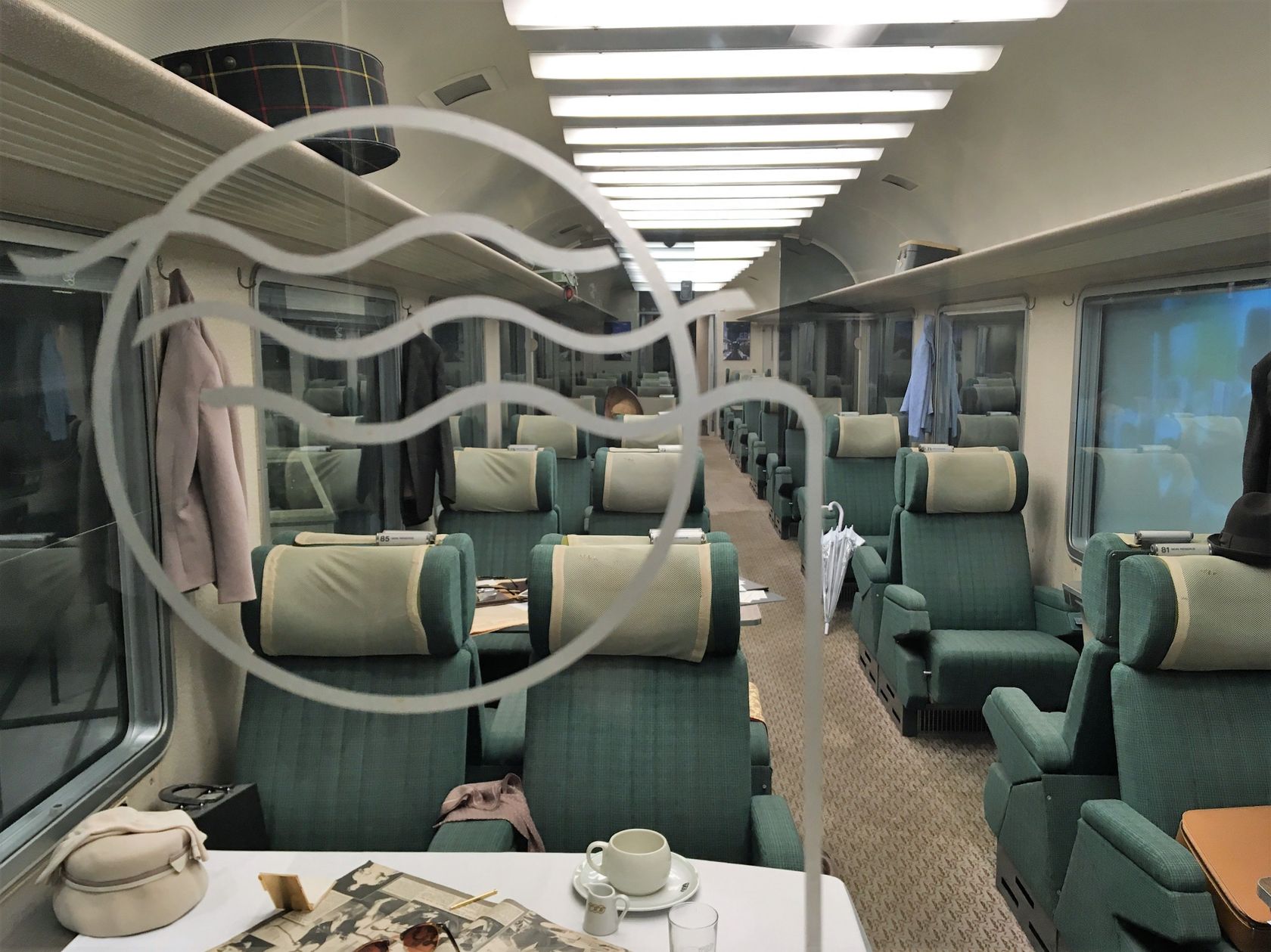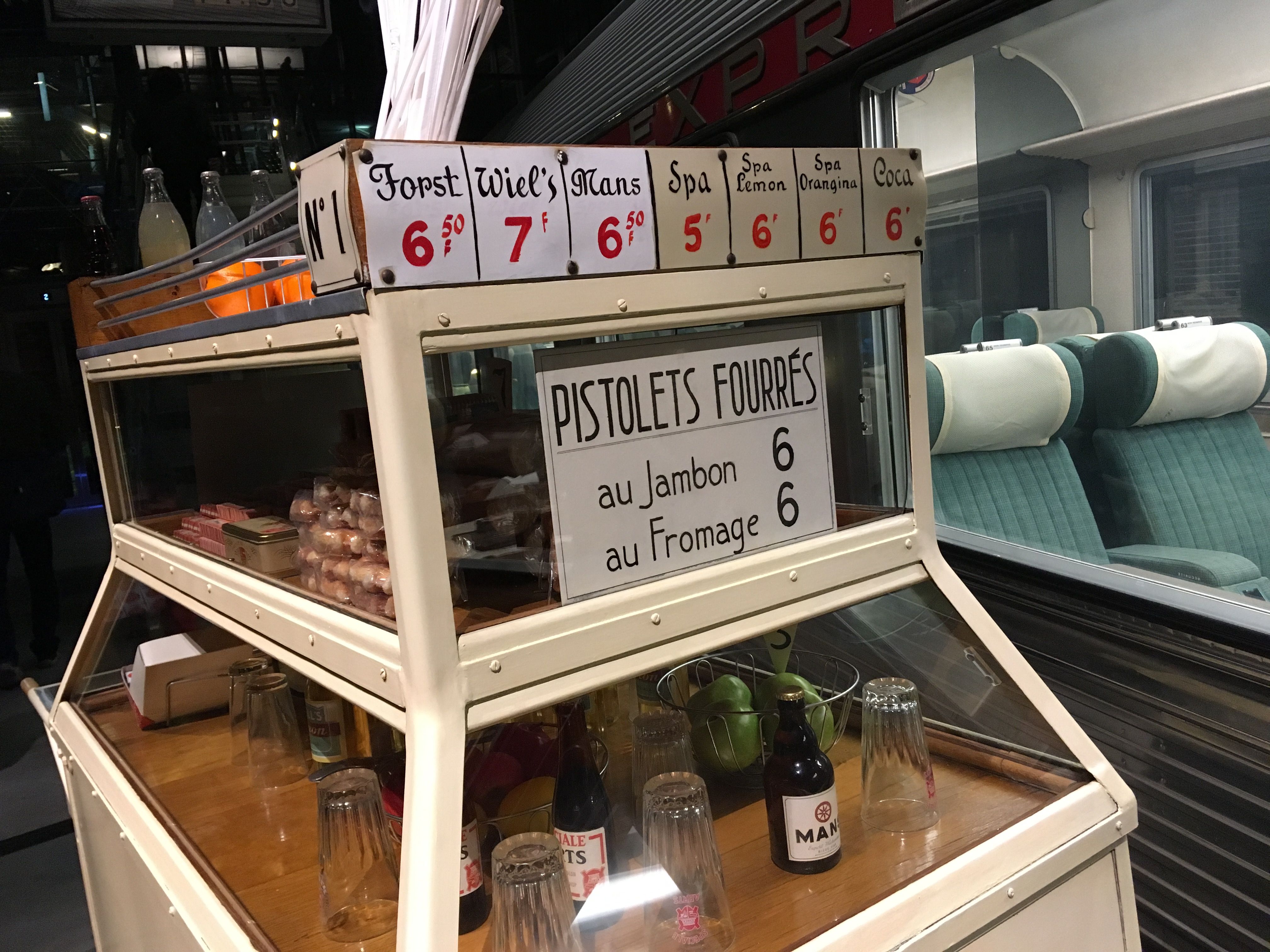 I think I might like the old trans-Europe express trains which completely stopped running in 1995.

Trainworld is super huge and you can easily spend 2 hours in it. It was an enjoyable and educational experience for me, as a traveler and train lover. I think it is great for all ages. I highly recommend it to you. If you come visit Brussels one day, don't miss it as it is easily accessible by train or tram from the center.

因为喜欢旅行,加上大学里学的是轨道交通运营,我一直是个不折不扣的火车爱好者。听说布鲁塞尔市郊有个火车世界已经有一段时间,但是一直没有抽出时间去看看。昨天一个心血来潮去参观了这个广受好评的博物馆,真的很棒。
火车世界坐落在布鲁塞尔旧时的主要国际火车站,Schaerbeek,当年去法国南部和意大利都要在这里坐车。当然现在去周边国家的国际火车都搬去布鲁塞尔南站,后来在Schaerbeek附近也建成了更大的北站。于是这里就变成一个普通的区域小火车站。
Schaerbeek火车站本身是一座弗拉芒新文艺复兴主义的建筑。去年我每天坐火车去布鲁塞尔的时候其实都路过这里,这次进去才发现原来整个火车站就变成了展览厅。
火车世界分为两部分,一部分是这个漂亮的火车站,30年代模样的候车室被改建成了一座复古的咖啡厅,我特别爱这个咖啡厅。售票厅则是保留了当年的情形,,可以看到旧时的票务厅长什么样子,还有火车乘务员以前穿的制服。虽然现在布鲁塞尔整体法语化,街上根本听不到荷兰语(官方还是是双语,呵呵)。但是在火车世界我还发现了曾经用荷兰语写的时刻表。看来这里真是个怀旧的好地方啊。
除了这个曾经的火车站展览厅,火车世界还包括了三个新建的大厅,里面摆放了从古到今的机车,从蒸汽机车到电力机车,再到现在的动车。有一种时间旅行的感觉。这几个展厅最棒的是,除了火车陈列,还有一些音乐和场景营造气氛,有种身临其境的感觉。我这个平常不逛博物馆的人,也沉浸其中。
除了感慨交通发展,旧时火车的美,也学到了不少西欧文化。比如豪华列车的历史,还有当年繁华一时的全欧快车。虽然现在已经看不到这些了,但是在这里还是可以体会到那些美好的欧洲旧时光。跟现在崇尚简约实用相比,其实我还是觉得那些充满传统文化的年代才是欧洲的最好时光。
如果有空来比利时,别忘了来火车世界看看哦。