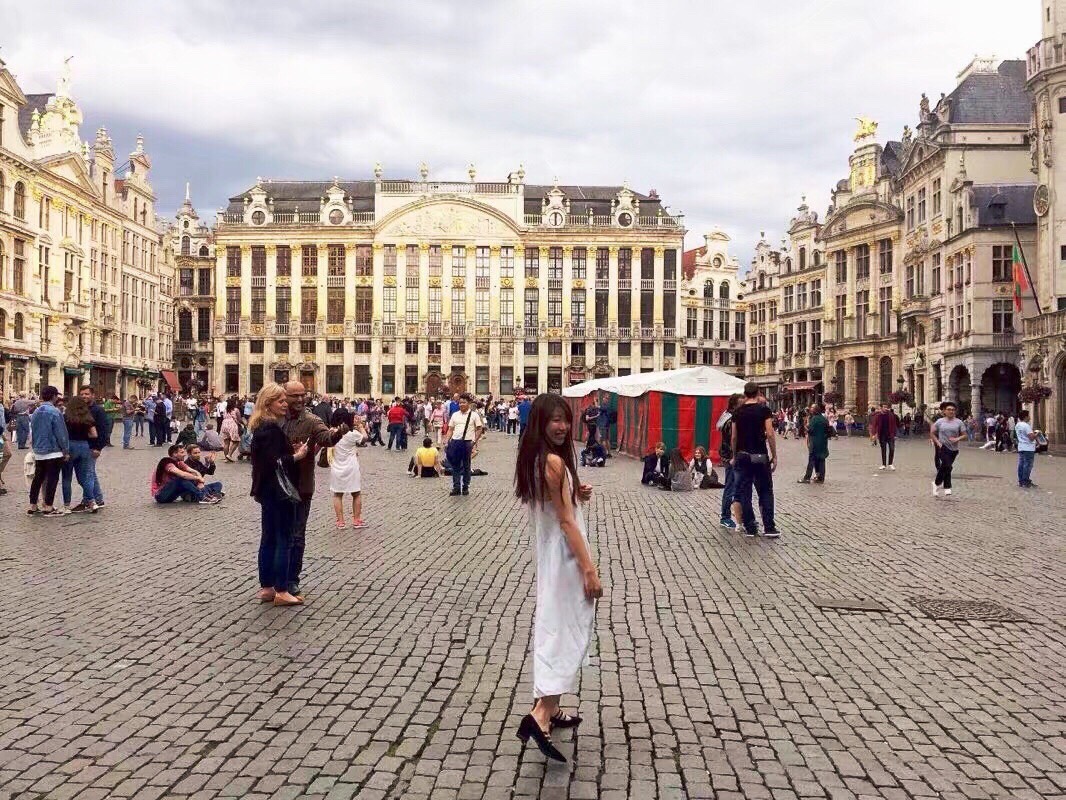 I've been working hard on my WP, and want it to be ready before November when I go on my trip.
So I was browsing some old pictures and blogs, to see if I can find some for the about page.
The photo above was taken in Brussels Grand Place. As you might already knew, I don't really live in Brussels city and I never really had liked that city until 2017.
2017 was the year where I went to Brussels every day to learn French, the language I still haven't mastered, but unlike most Flemish people, I love French language.
In fact, I didn't just go to Etterbeek campus back and force, instead I often went explore the city a bit more after the school and got to know the city pretty well after a year.
I saw people hurrying to catch the train, who will still be late. Street artists playing the accordion at the bottom of the stairs of Gare du Nord.
The same homeless guy asking me "S'il vous plait" when I ran to catch my tram against the parc. In the tram, there were 2 teenagers jumping to the back door and ready to get off anytime to avoid the ticket control guy, probably after checking their magical ControlSTIP app (a page displaying the stops where there currently is ticket checking). A gipsy ( it's a bad word? I meant Roma) woman stares at the sandwich someone holds, she asked him if she can have it. – it's nonsense.
People maybe speak 7 languages – English may not being one of them. Girls behind red light certain downstairs Brussel Nord, who calls an old man next door "baby-boy" . I was commuting between home and Etterbeek for a year, Between these two places, the sky is the same, cloudy and dark gray. But, when it is reflected in all these little stories, it takes the colors of the rainbow.
Above was written in my old post back then. Nowadays STIPcontrol app isn't that easy to use any more, because nowadays tram ticket control is everywhere.
2 years isn't a long time but many things have changed. I'm still posting a lot on Steem but I think I've changed a lot as well when I look back at those old posts.
Back then I edit pictures a lot, trying to look my face look better, now I seem to care less. I feel more free in many ways. And I also think I can make better travel blogs, I will not only write about awesome things of a certain destination, but also some unleasant part of travelling.
Well, I'm gonna get on my way very soon, and hopefully, I'll observe more and make more travel blogs along the way!
X
Joy