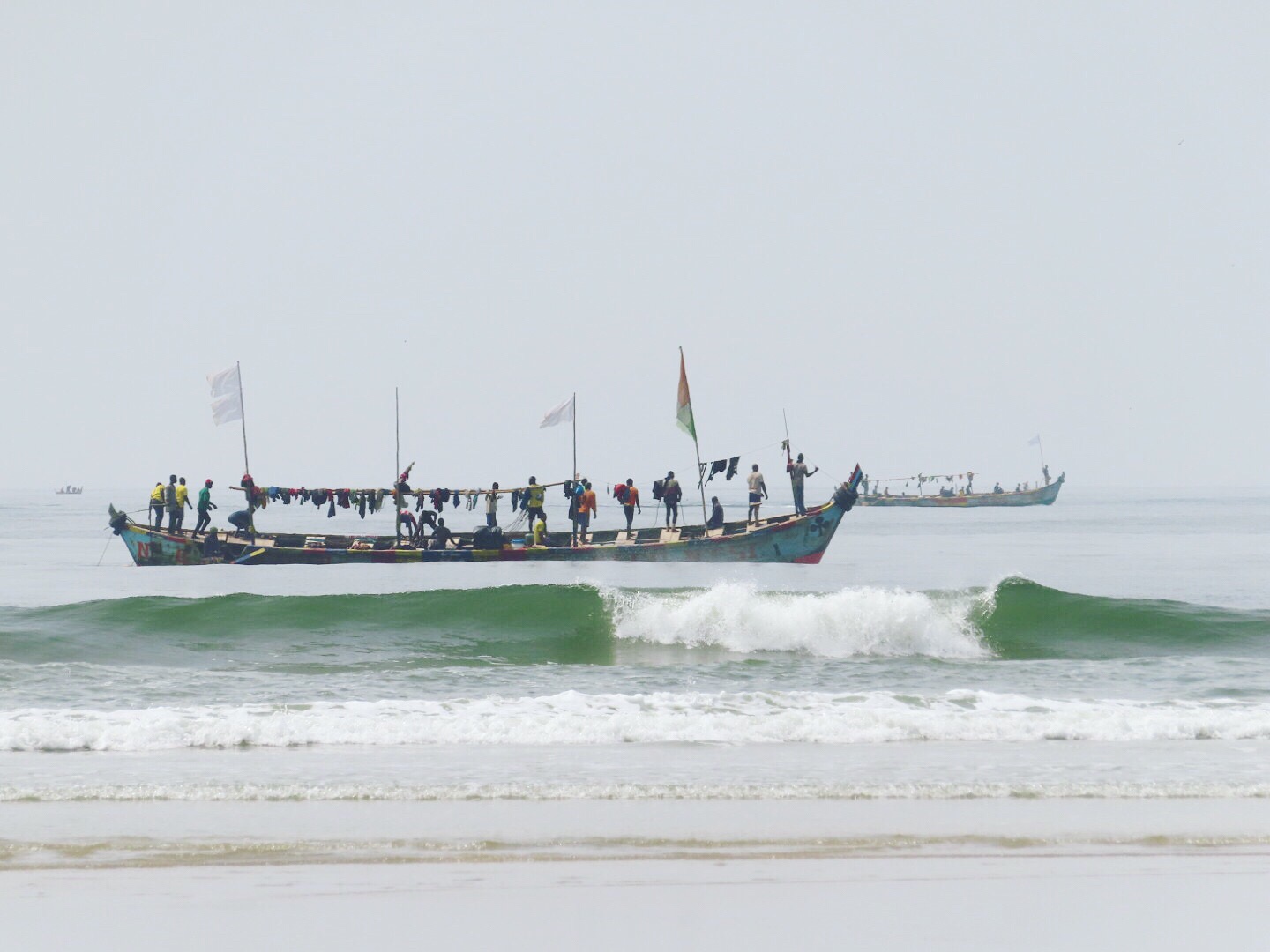 While walking along the beach, I found out fishermen here seem cool. I see so many of such boats.
There are big waves along the coast here. It's Atlantic sea, right.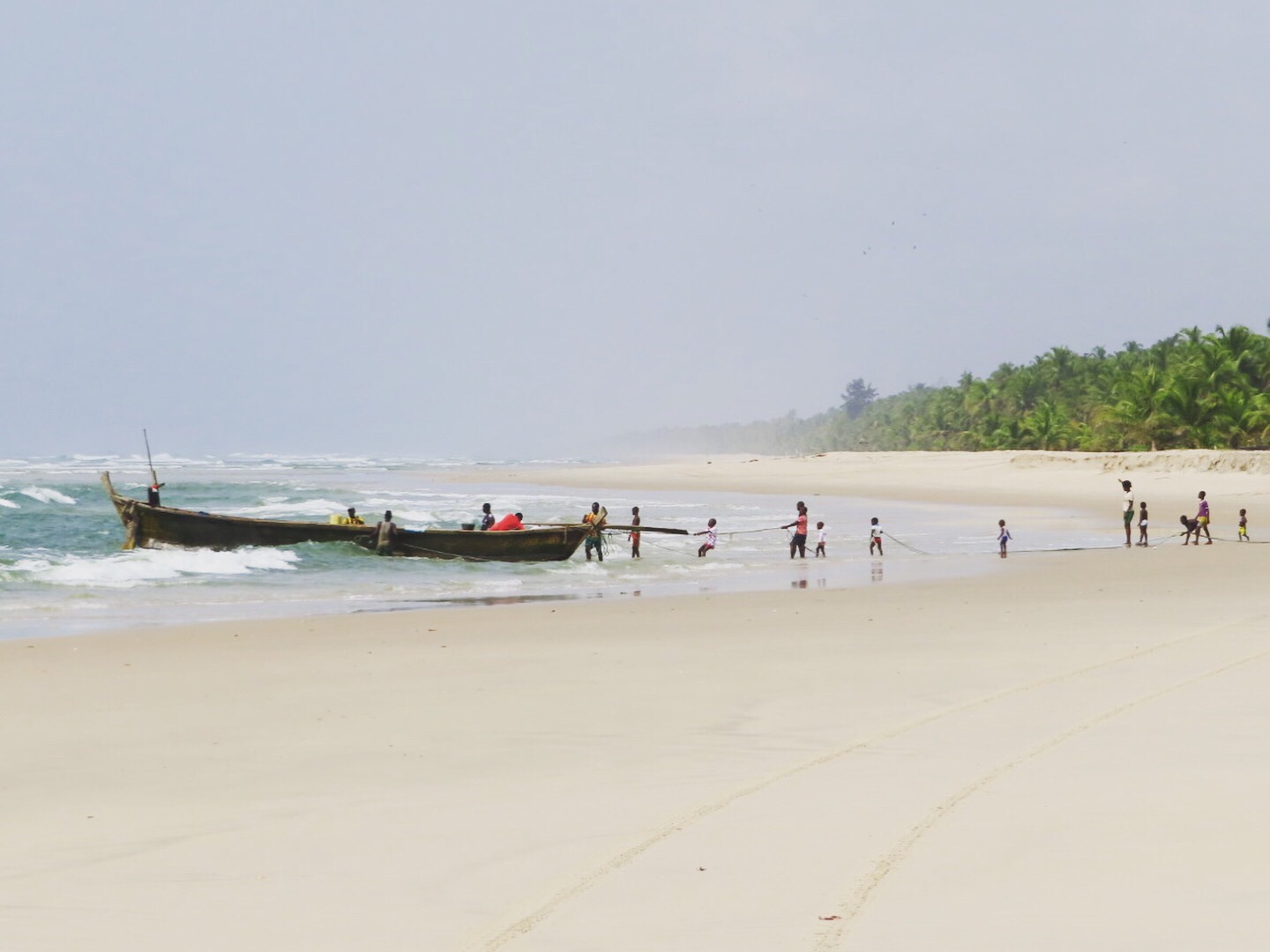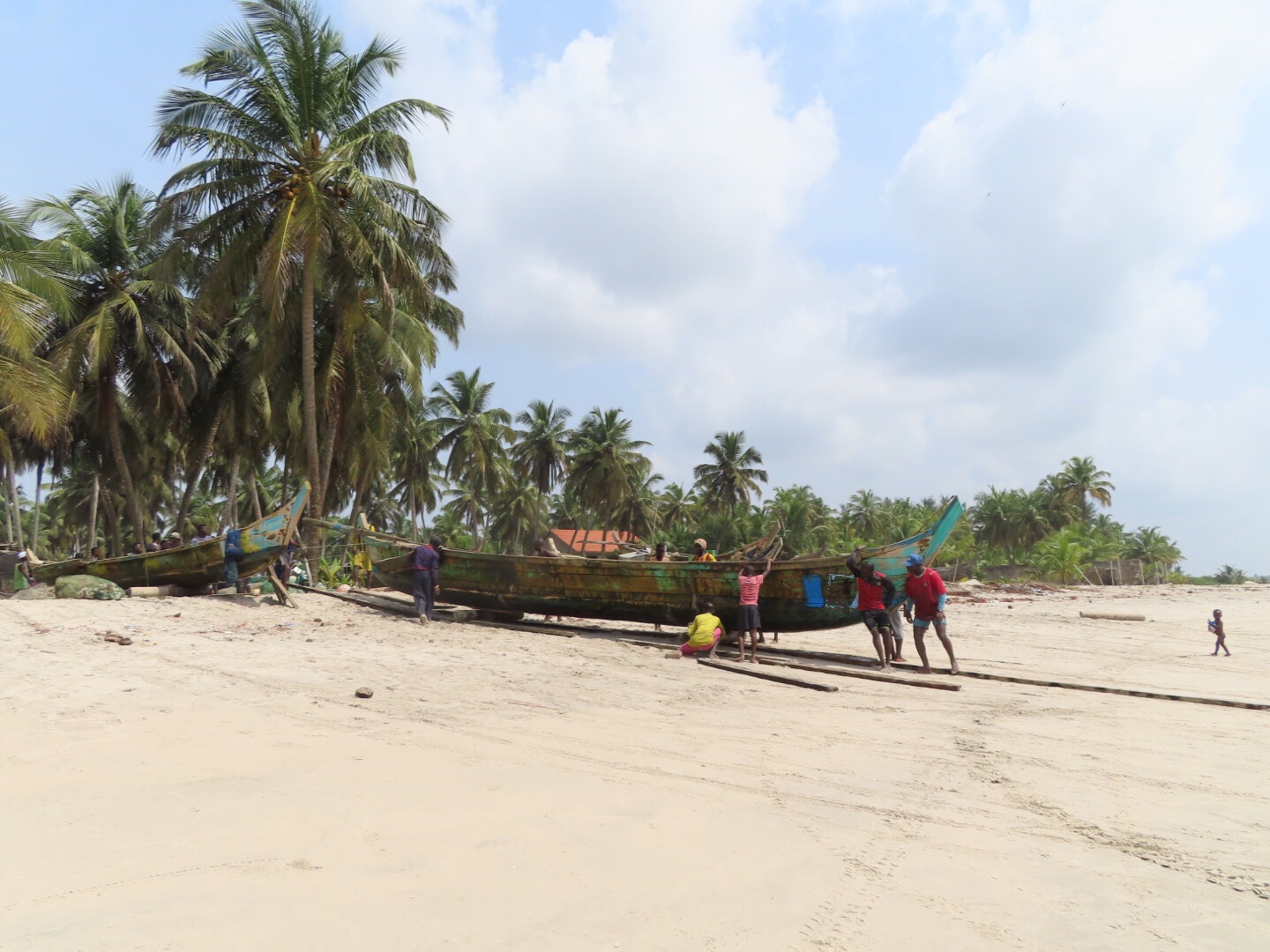 Fishermen trying to drag the boat on the shore. It doesn't seem so easy to do so!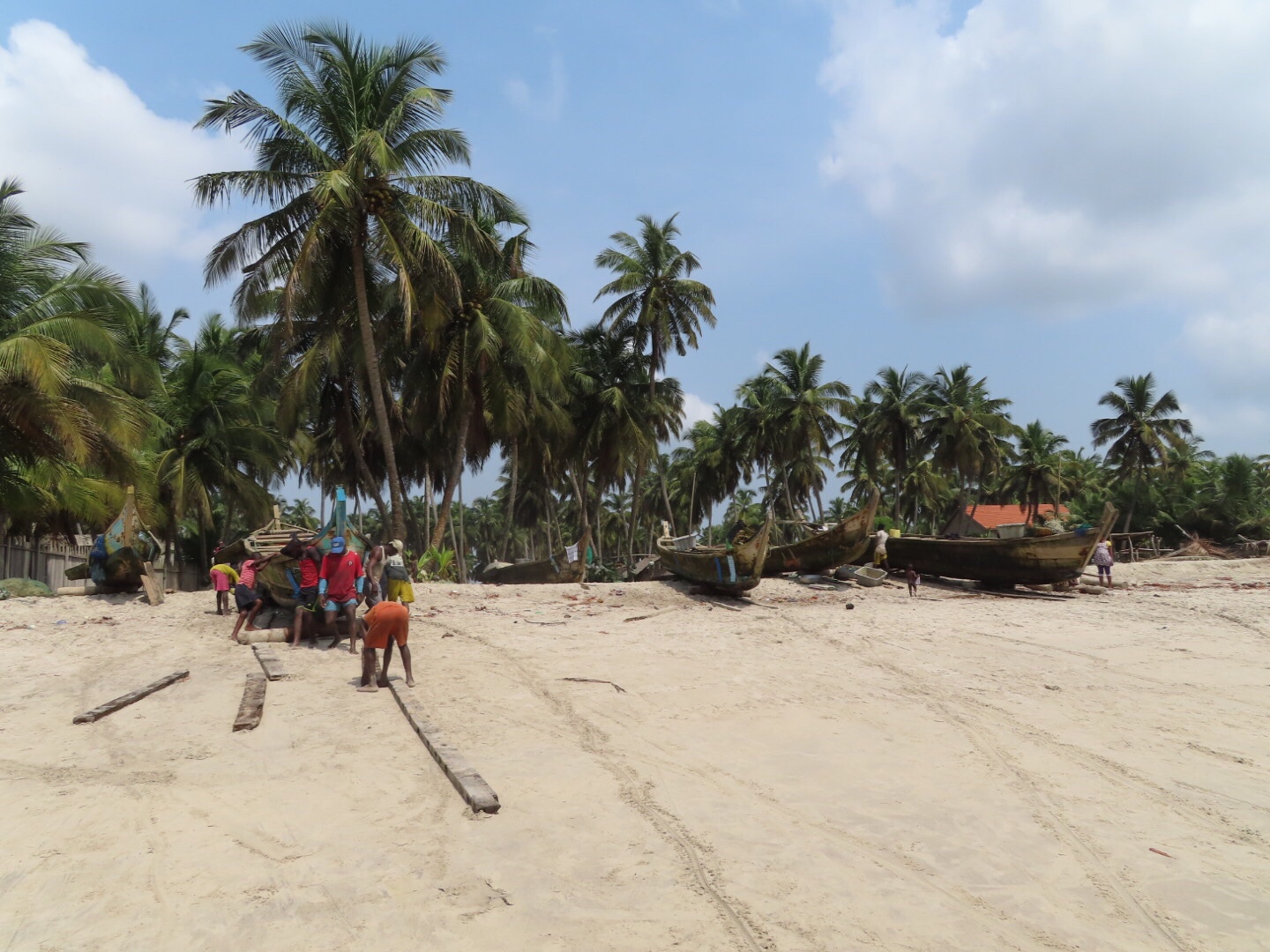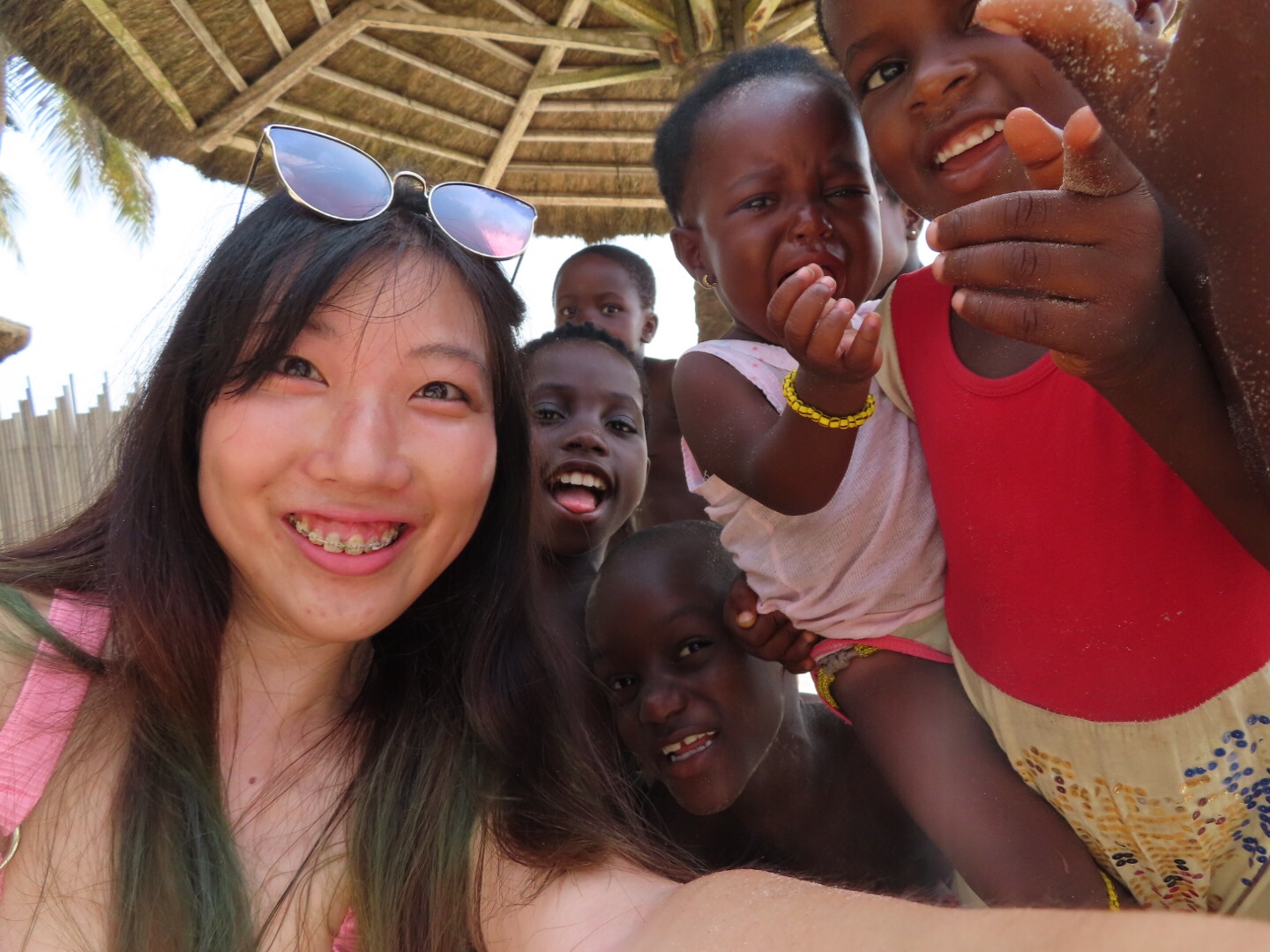 Not easy to swim in such huge waves, play with local kids then. They love being on pictures, I hope they dpn't mind I put this picture here.