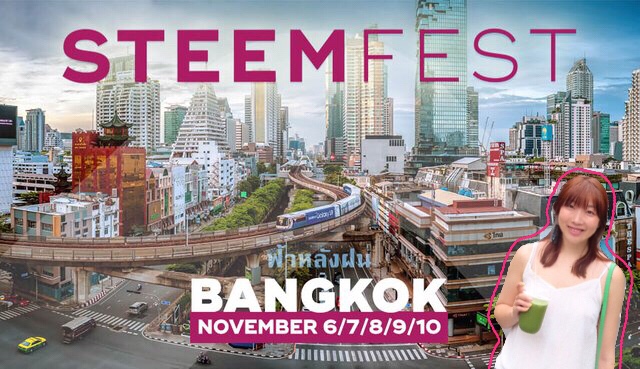 This is an entry to #blocktradescontest, you can find details in the original contest post.
Hi everyone! Let me talk about my actual road to @SteemFest today! Have you booked your flight/train/boat to Bangkok yet? I've done mine, I'll be flying on 3rd of Nov from Belgium, with Aeroflot, with an overstop in Moscow.
Anyone shares the same flight, the first leg from Brussels to Moscow or the second leg from Moscow to Bangkok? I guess the chance isn't big that anyone would share the same flight, since @gtg had brought some really attractive flight promo code dedicated to the fest (you can find them on steemfest.com), normally you find all the major airlines.
Too bad I can't use them because my trip is a but complicated, after Bangkok, I'm gonna travel a bit longer, actually I'll be travelling until next year! So I didn't buy the return ticket, thus can't use the promo code. But if you plan to go to Bangkok for the Steemfest, or even stay a week or two after, you should check the promo code! I've heard some bad things about Aeroflot, I've already flew once with them before, not that bad though, plus I think I'll get a cheap lounge pass on taobao (you can buy everything in taobao these days!) since I have a relatively long transfer this time) I want to arrive in Bangkok refreshed.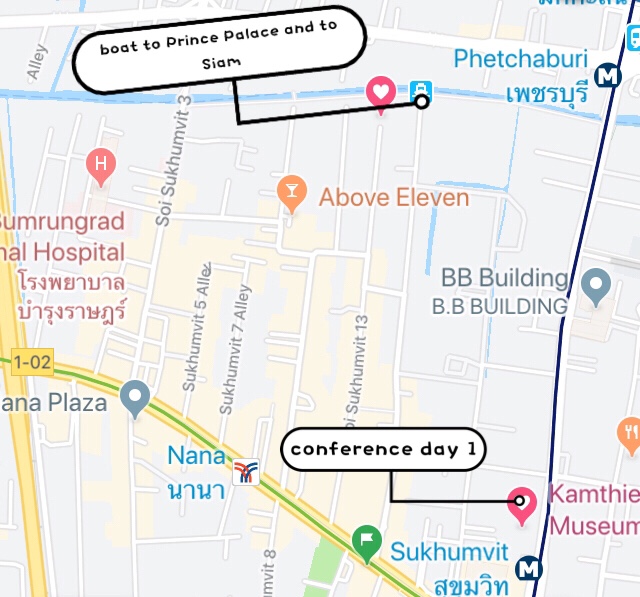 Asfor the accommodation, I'm still comparing locations. Bangkok is a huge huge city, sometimes traffic is crazy.
I remember once I was in a taxi to the station and it barely moves, I had to jump out of the taxi, walk a few blocks and take the BTS/MRT in the end to make my train, if I stayed in the taxi, I would have definitely missed my train!
I'll be in Bangkok a few days before the fest and will stay a few days after, so probably I won't stay in Prince Palace, will find a studio or something, I'm checking mainly around the map above, so it's near the airport line, sukhumvik, ferry to siam/prince palece hotel and other attraction. But a metro stop away for this is also considerable I guess. Bangkok is so huge, I still have a lot of planning to do.
See you in BKK, I'm excited.