Went for a walk in Cape Coast city. Being one of the most historic cities, Cape Coast has quite a few nice churches and other architectures.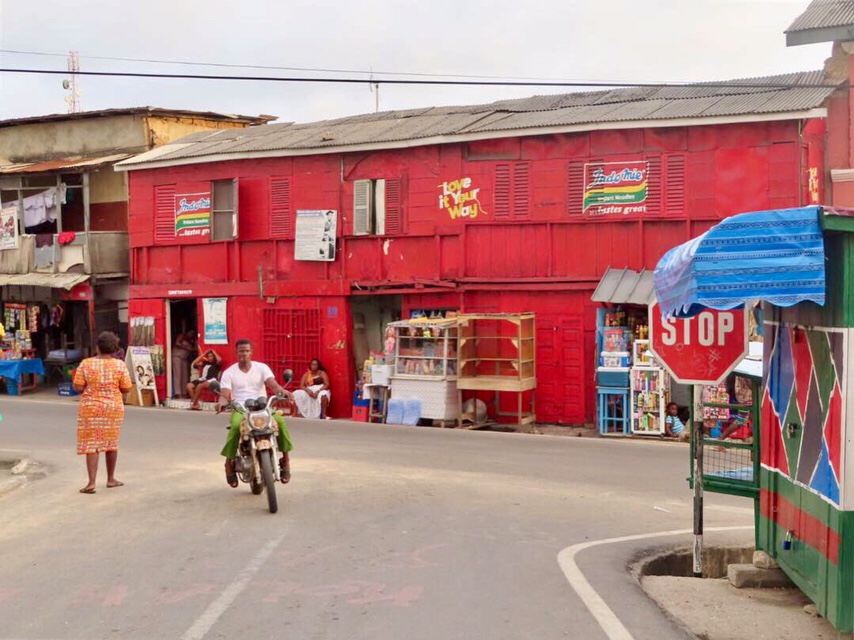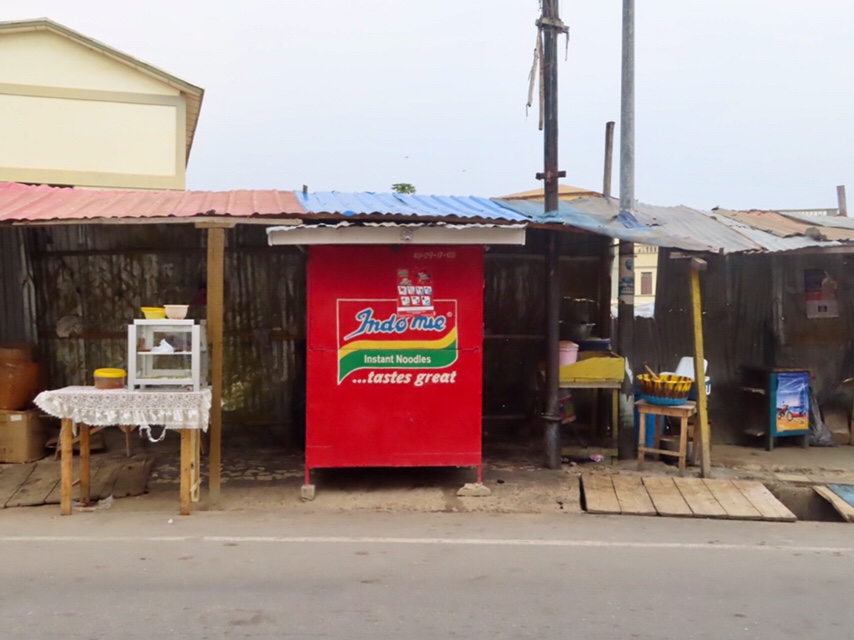 I noticed Indomie promotion is everywhere in the city, yet you don't really find them in the shop or street food stalls, probably some unsuccessful marketing somehow.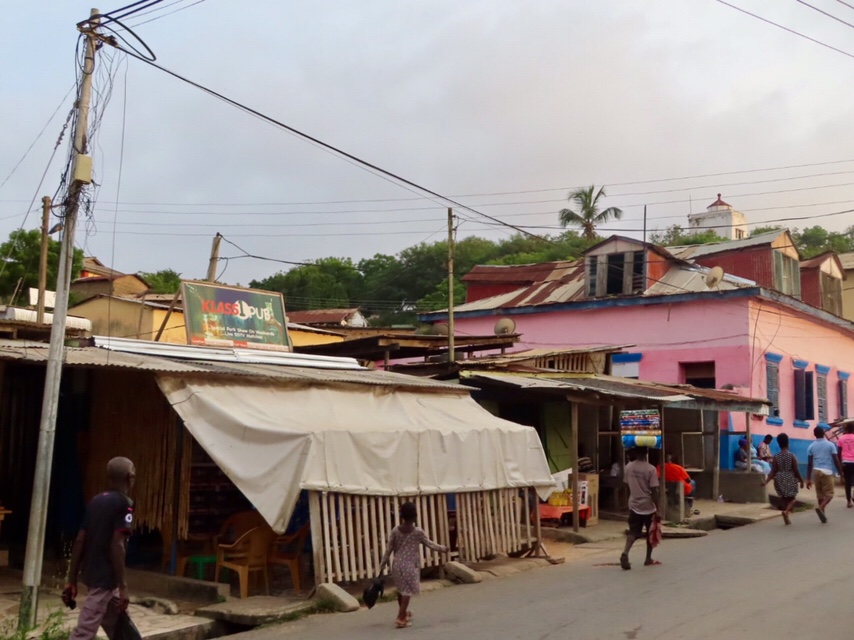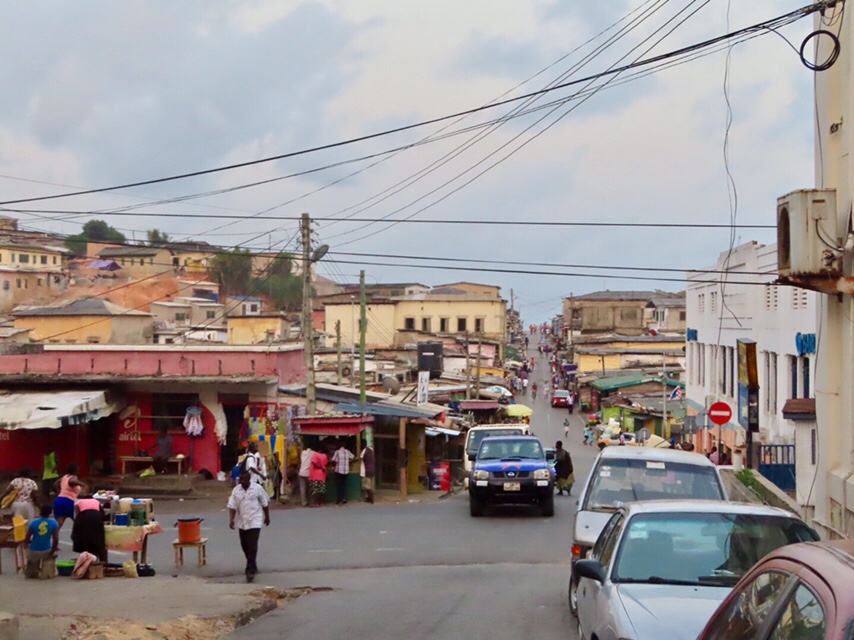 Busy market, African town often feels the whole city is a huge market.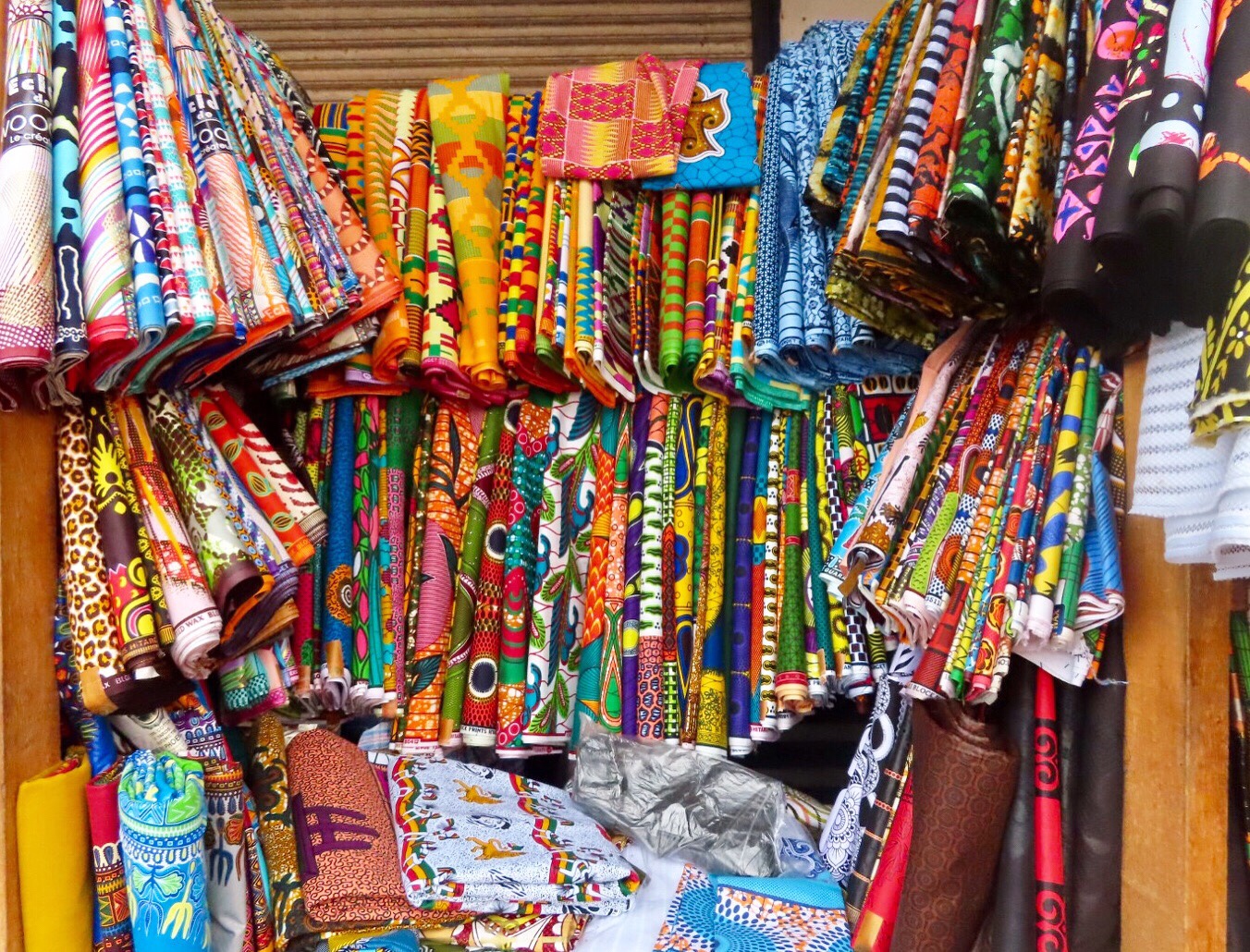 Typical texitels. When I took this photo, the seller lady asked me, you take this picture, but will you also buy it? She's in a good mood. I told her, I seriously want to buy some but I don't get much time staying here.
Otherwise I'll probably find a tailor to make some colorful African dresses. When travelling in India, I got some nice saree tops made by local tailors.
Maybe I should have visited the tailors here, just to ask how long it'll take, so next time I'll know it.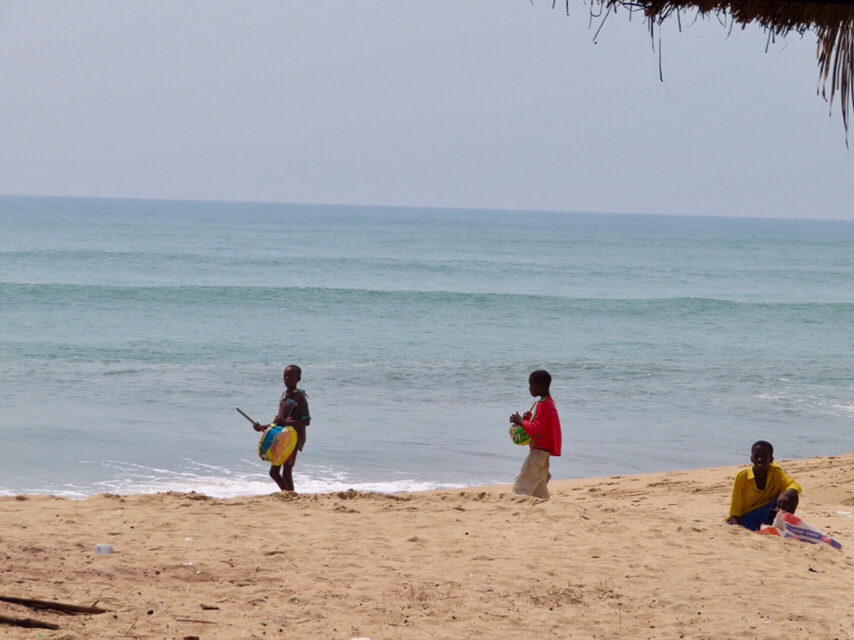 Drumming kids at the beach.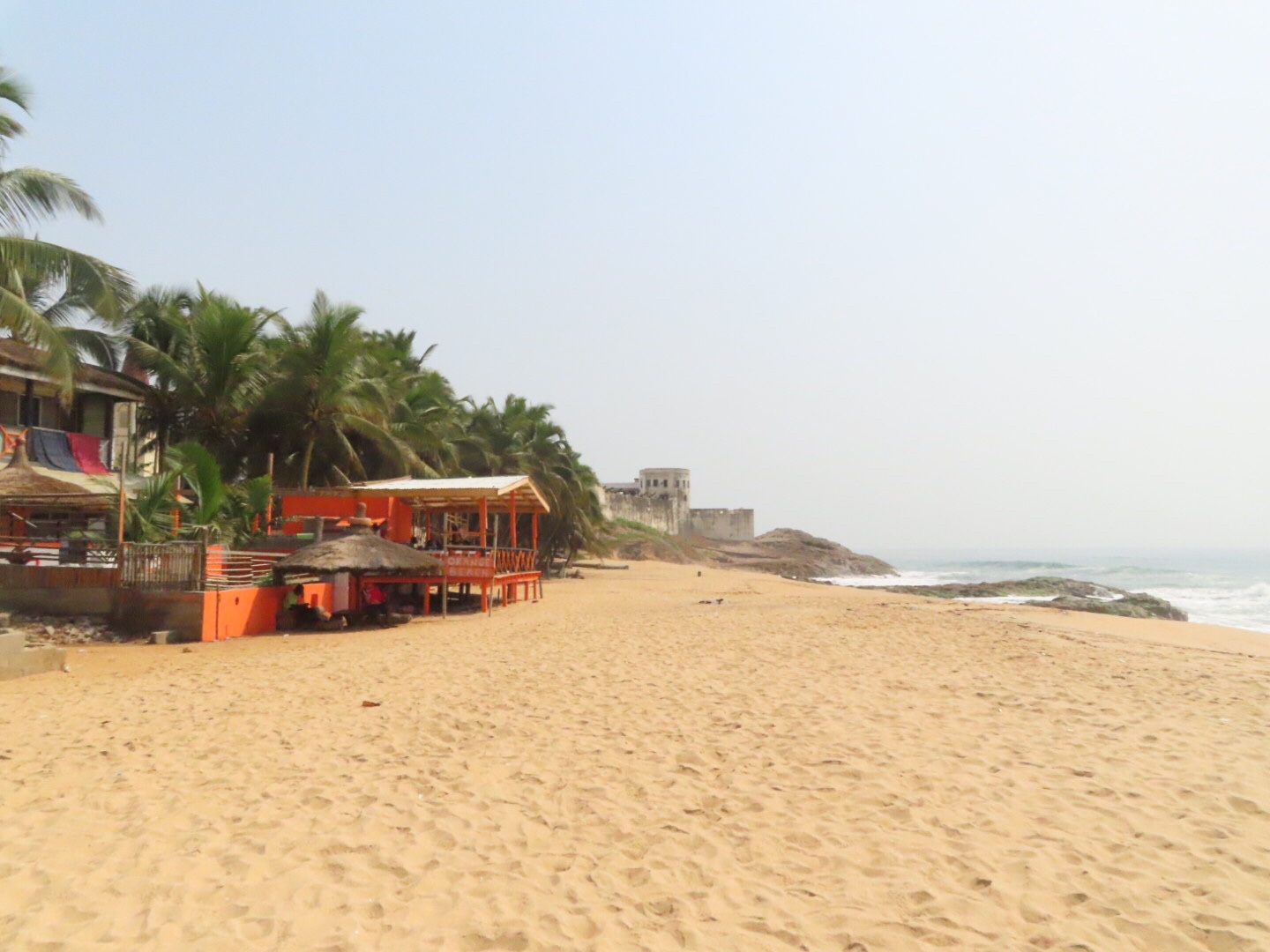 Orange beach lodge, where I stay, it has nice relaxing vibes. A but further here you see the famous Cape Coast castle.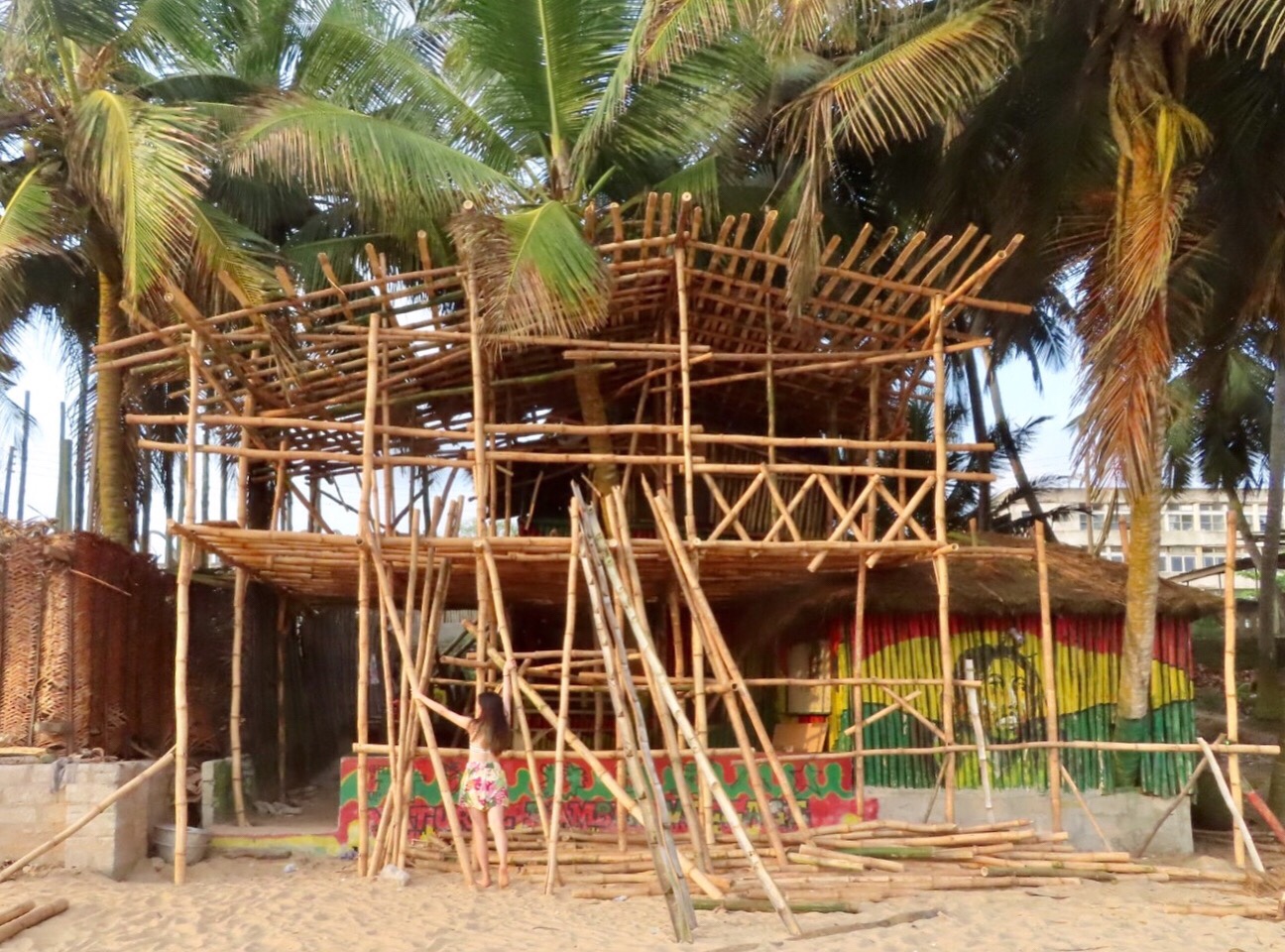 Bamboo rasta house.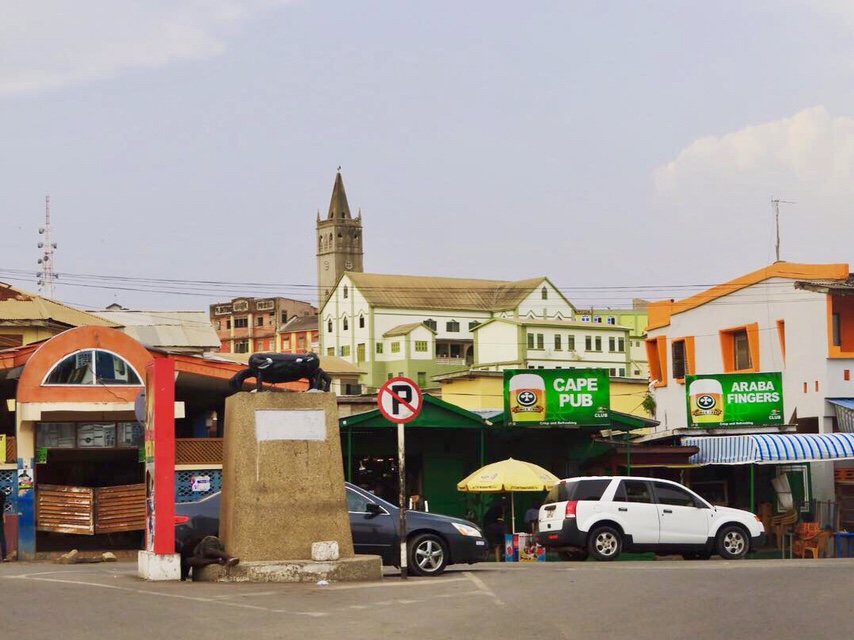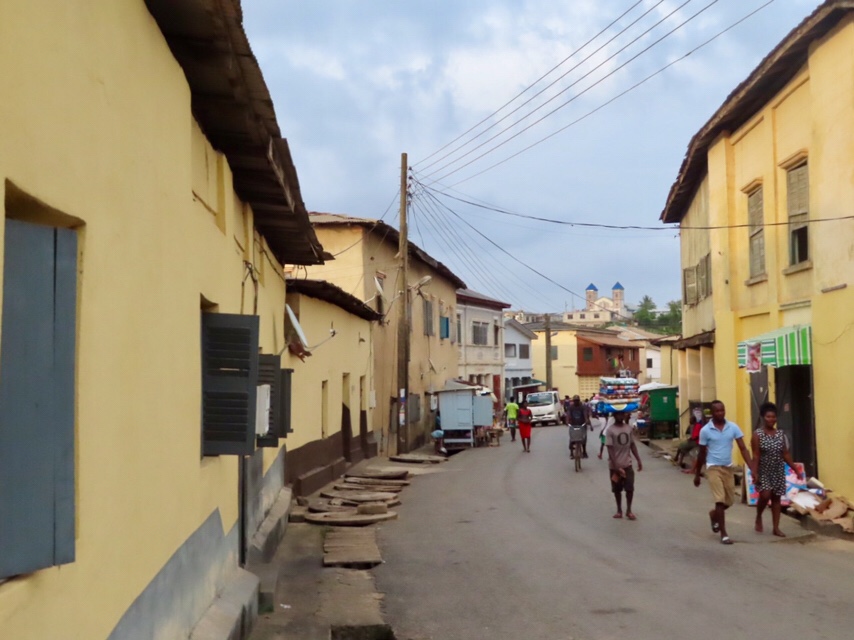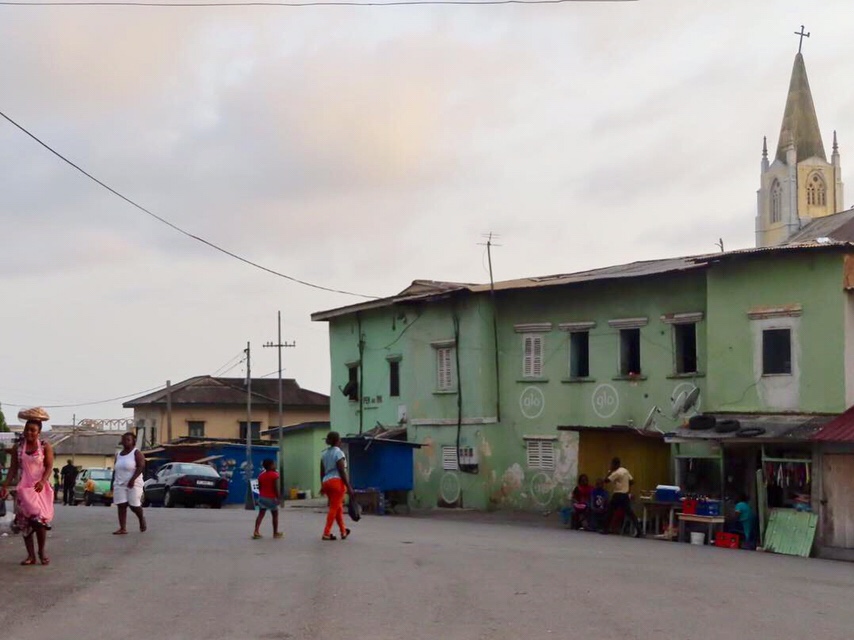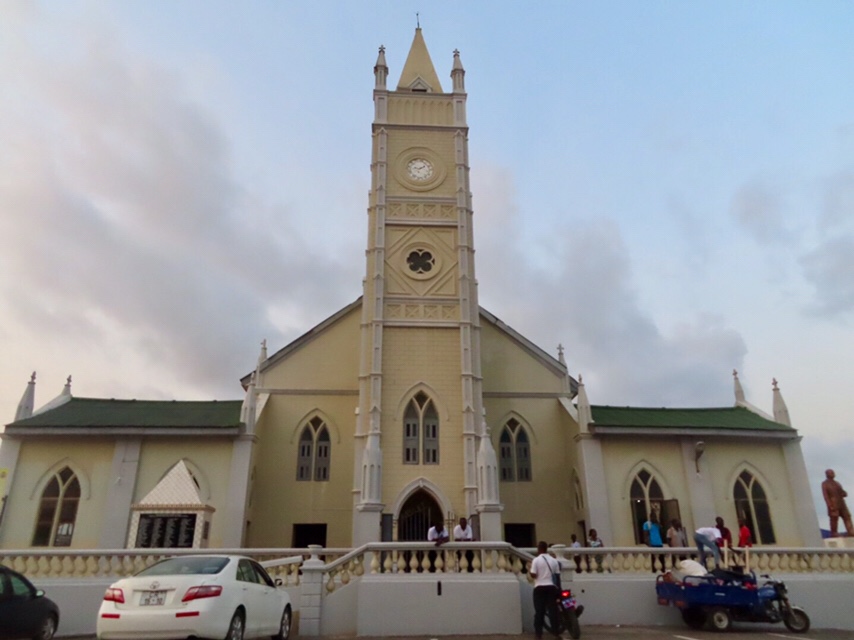 Churches in town